Make Tessemaes All Natural Soy Ginger Salmon Rolls
37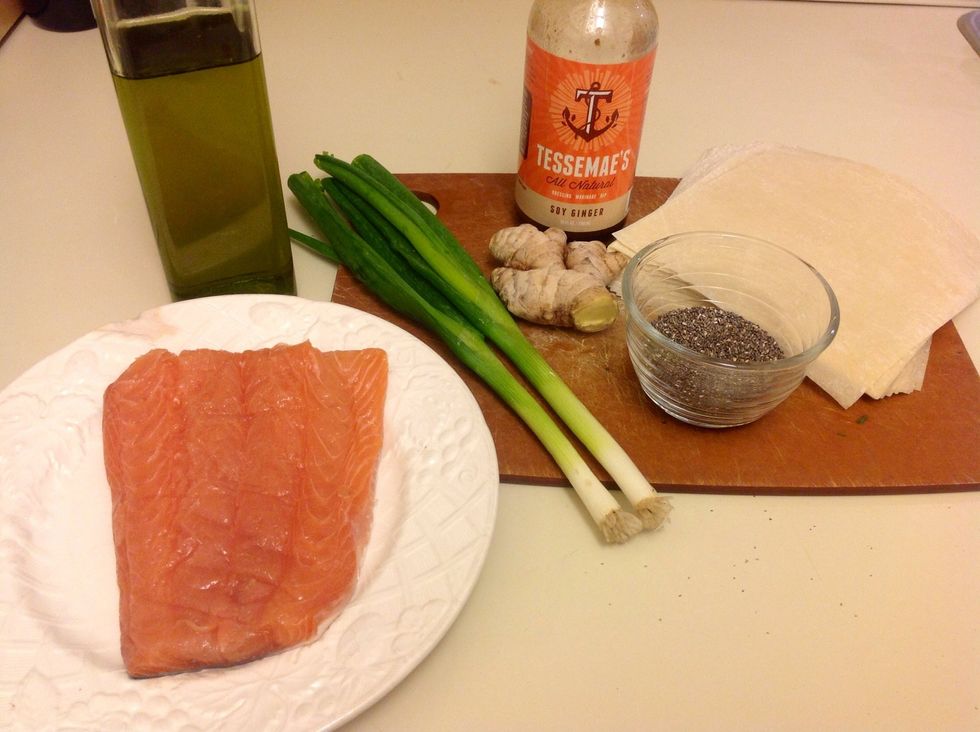 Here is what you need!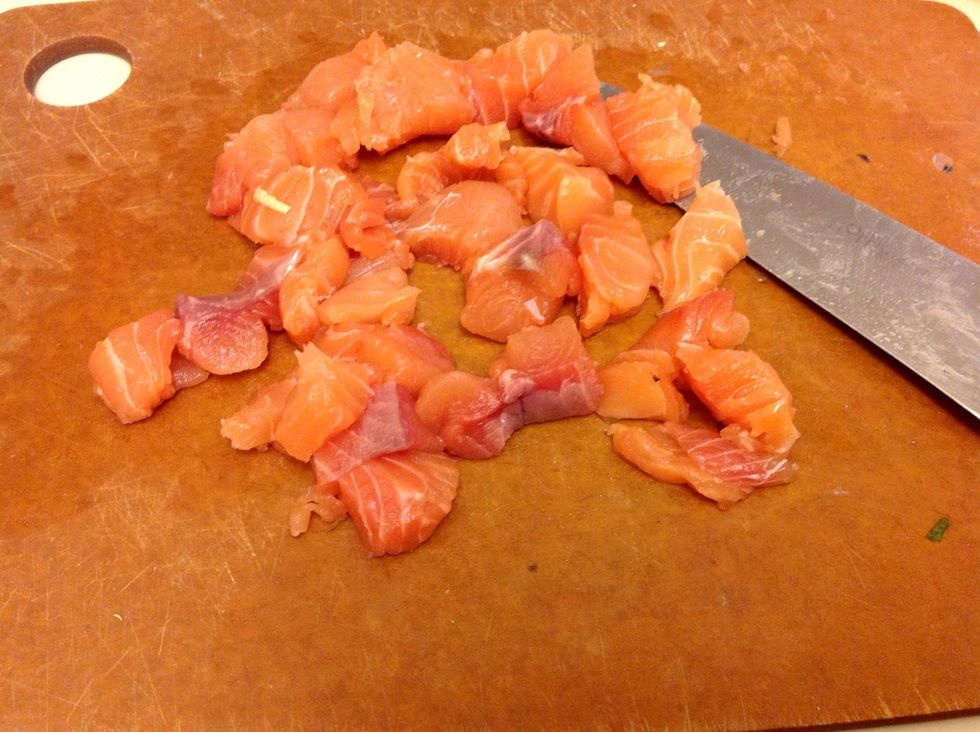 First chop the salmon filet into small chunks.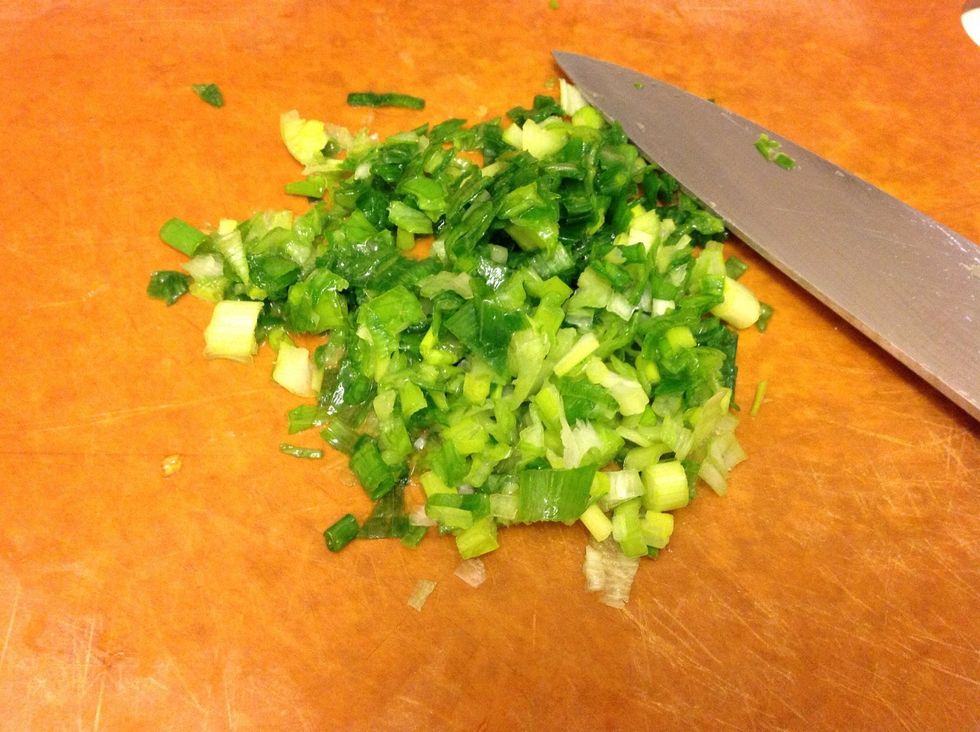 Then finely chop all the green onions!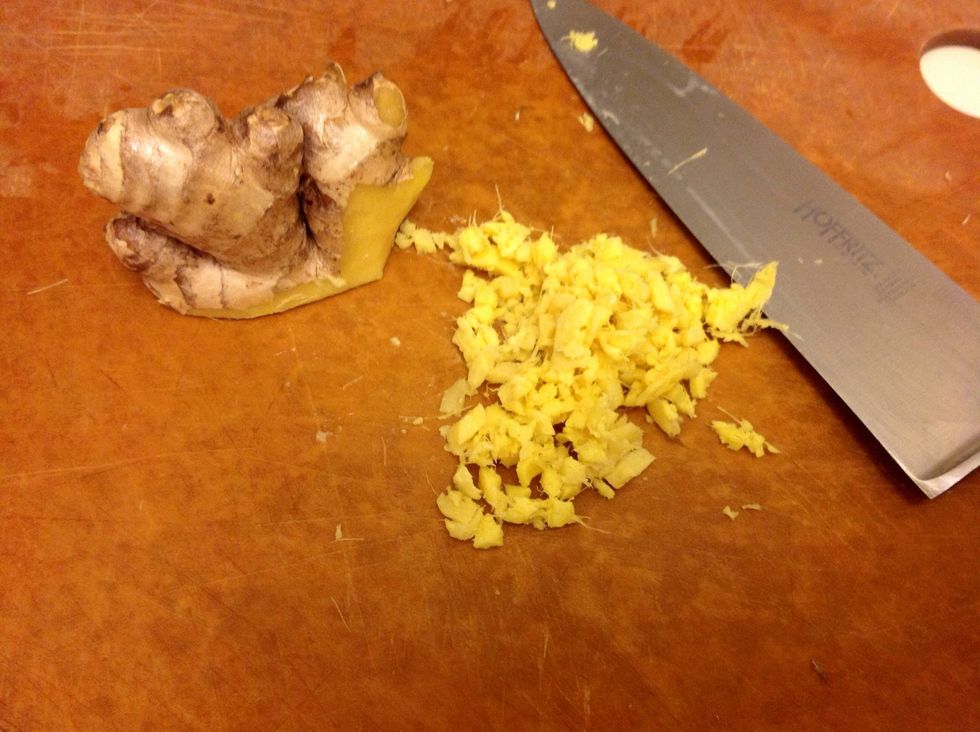 Next chop up some fresh ginger root into small pieces similar to chopped garlic.
Take all your chopped ingredients and toss them in a zip lock bag along with Tessemaes Soy Ginger!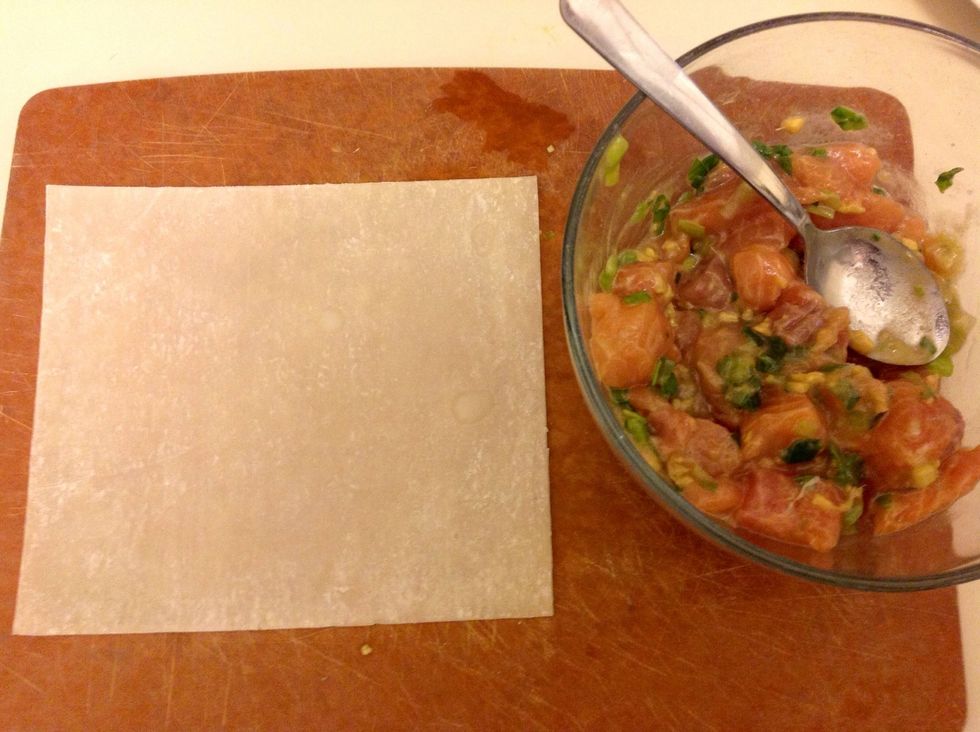 Now that your filling is ready lay your first wrap down on a flat surface.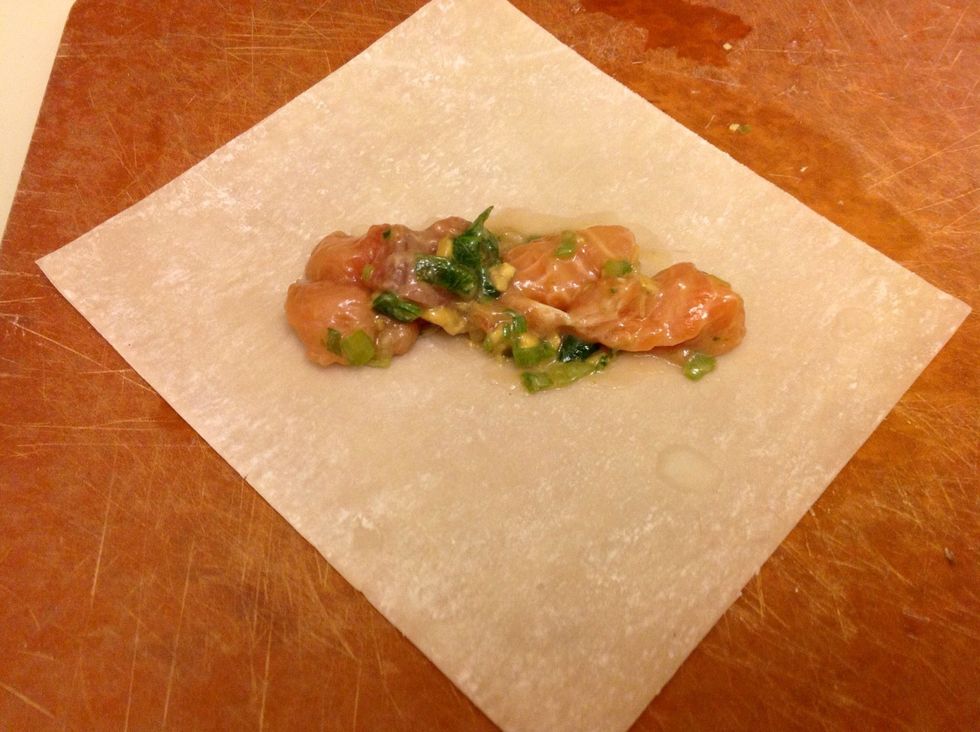 Spread a small portion of your mix onto the center of the wrap which should be in a diamond formation for optimal rolling.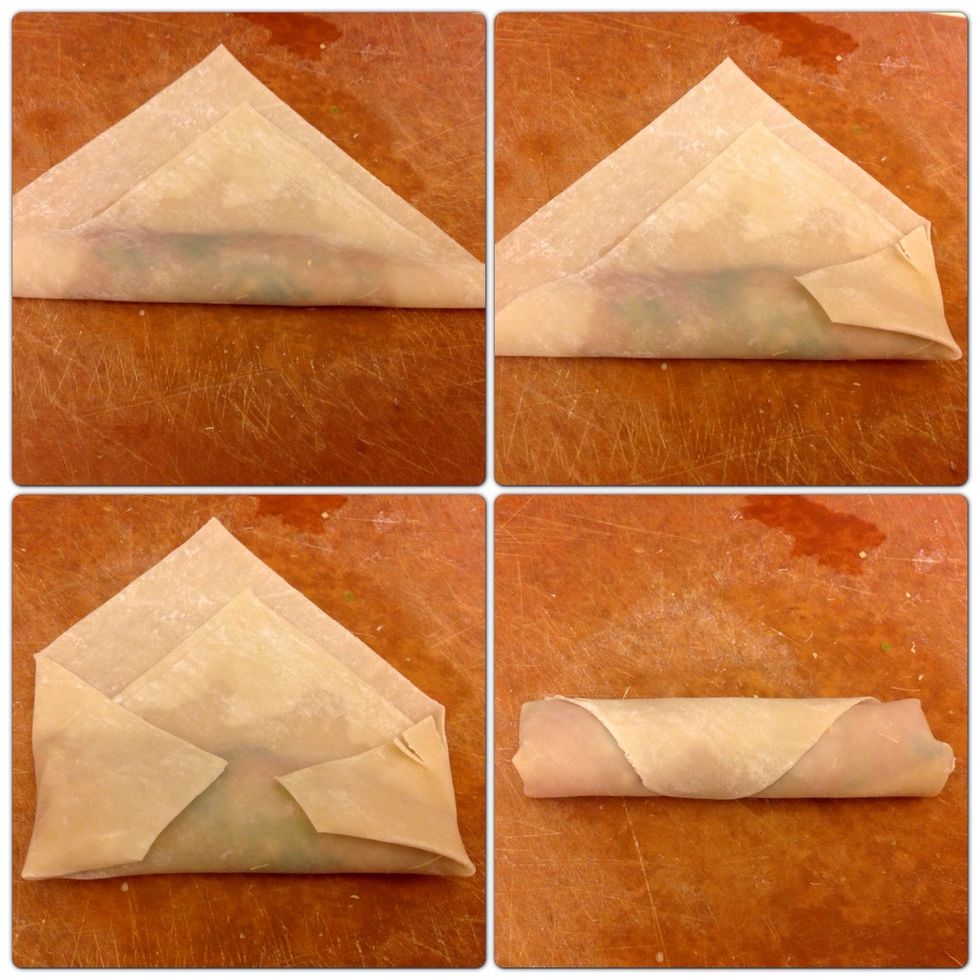 Using a simple four step process roll the Salmon egg roll up starting with the bottom point and bringing it to the top. Then fold both corners in, damp the top point and finish rolling tightly.
When you have finished rolling all of your salmon rolls it is time to fry them up!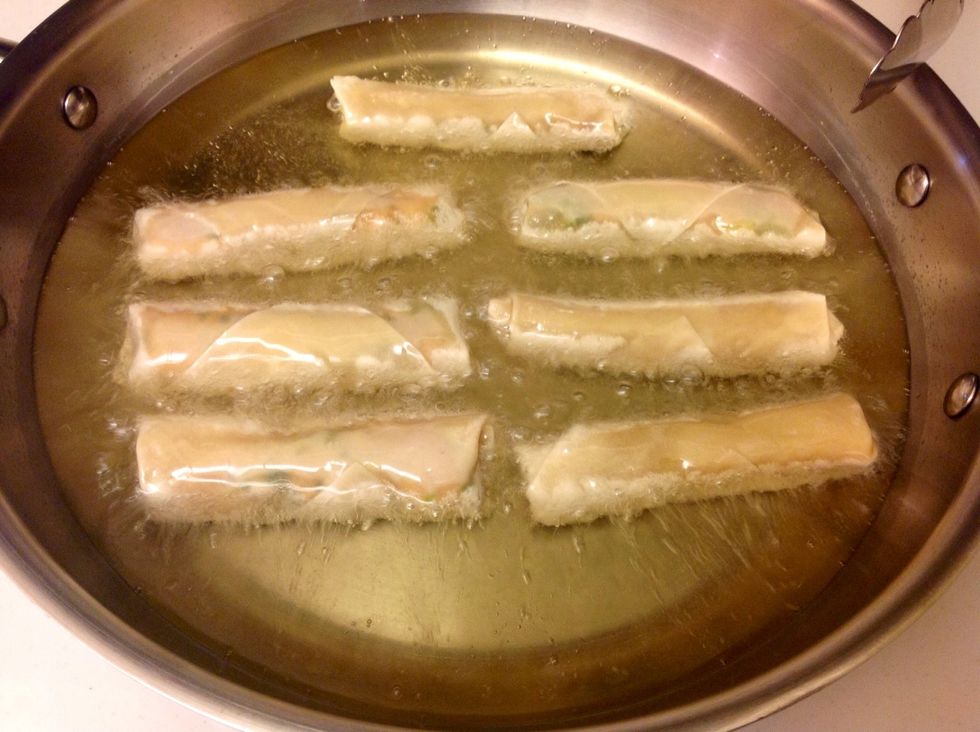 Heat your oil on medium-high heat (I used canola oil) and throw all of your rolls in as soon as oil is hot.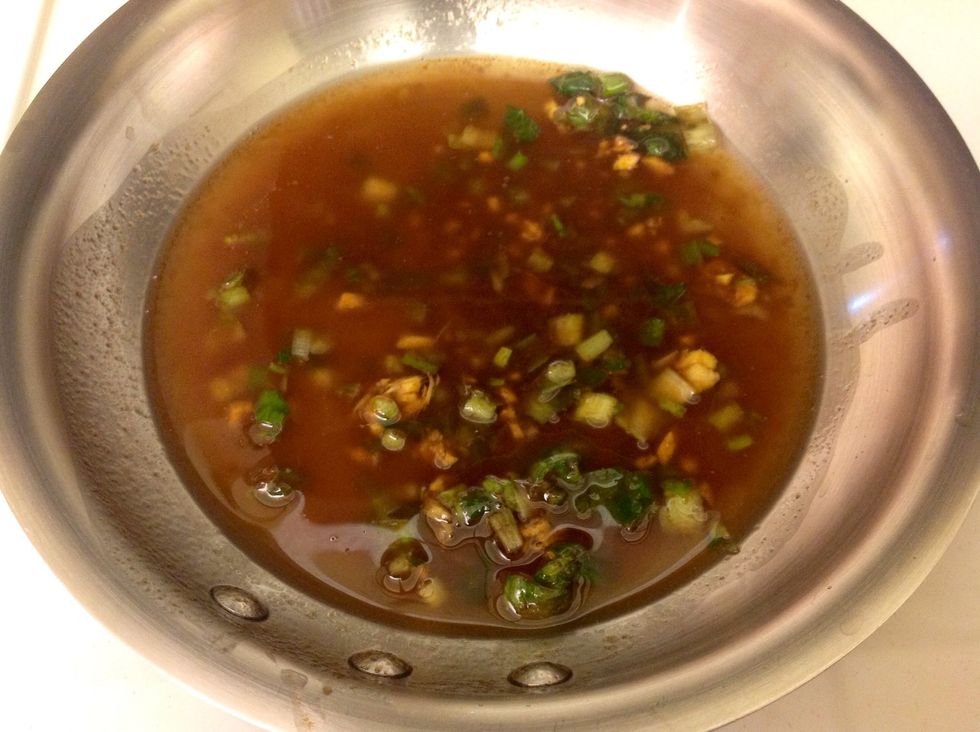 While the salmon rolls are frying, heat up your dipping sauce which consists of Tessemaes Soy Ginger, green onions and fresh ginger root. I also added a little bit of honey and additional soy sauce!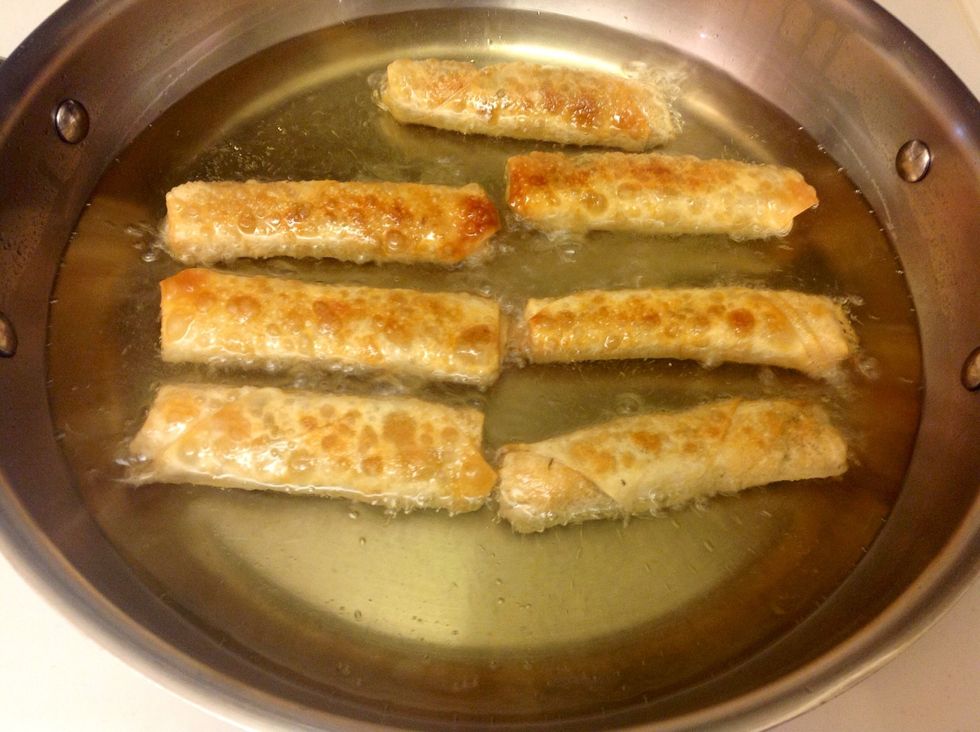 Fry egg rolls for approximately 3 minutes on each side or until you reach desired crispness. When they look golden brown like this there usually perfect for serving!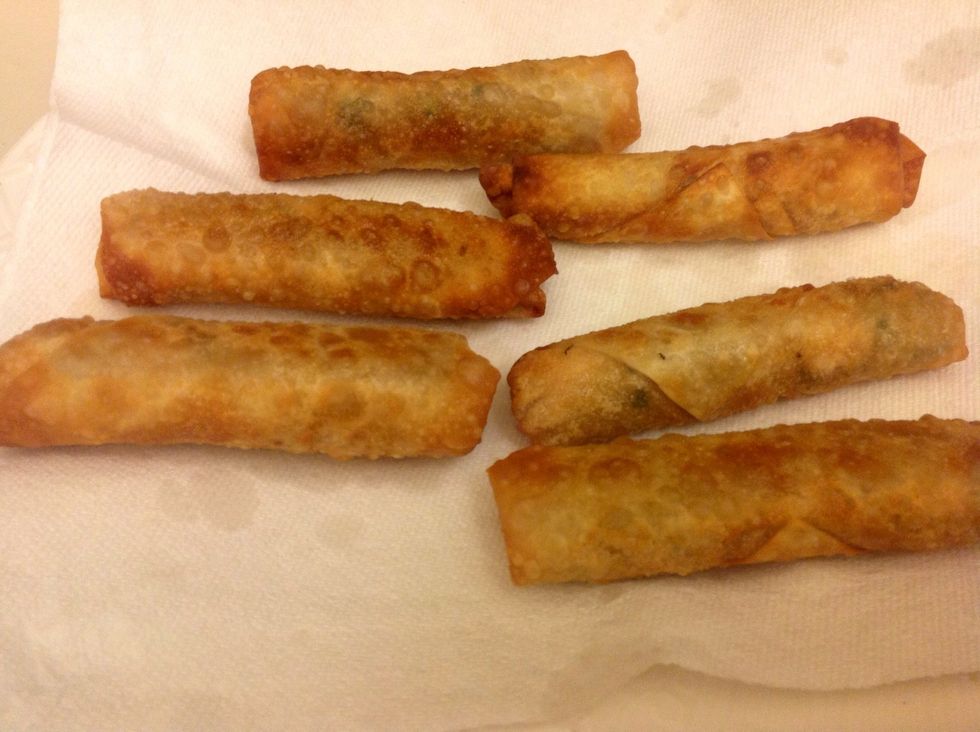 Now remove from oil and let paper towels on a plate absorb any additional oil that might be on the outside of the roll.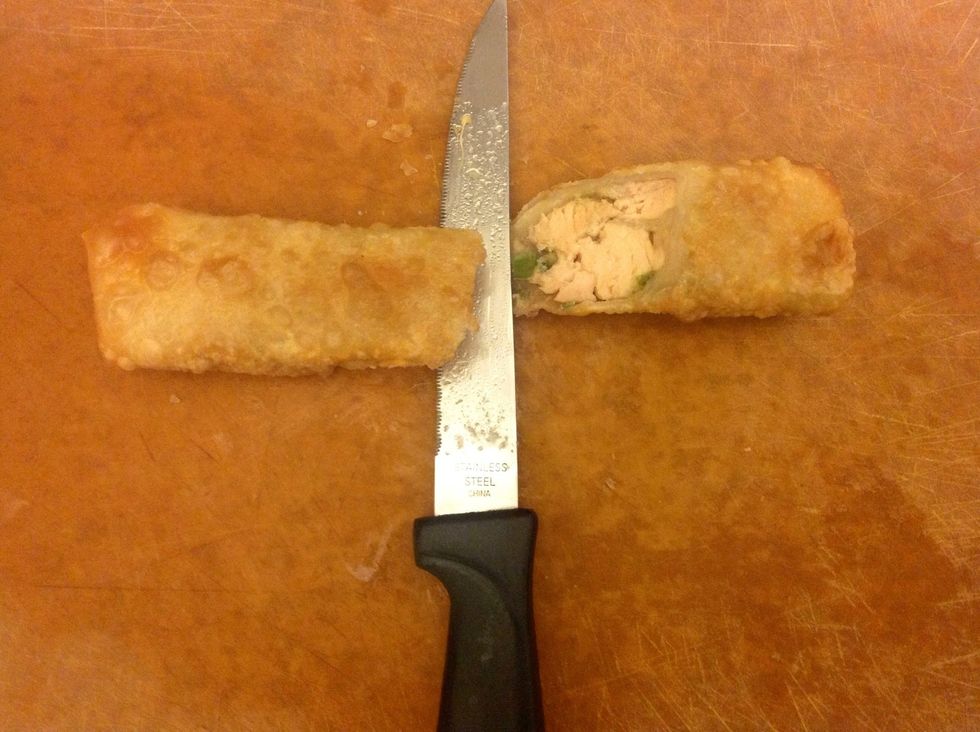 Now cut rolls and serve!
I served egg rolls on top of a shredded slaw mix that I tossed with Tessemae's Soy Ginger. Then drizzled the sauce I made while rolls were frying and garnished with Julian style leeks and sesame seeds
1/2lb Salmon
1.0 Fresh ginger root
1.0 Green onion bundle
4.0Tbsp Tessemaes Soy Ginger Dressing
Egg roll wrappers (as many as needed)
1.0Tbsp Sesame seeds