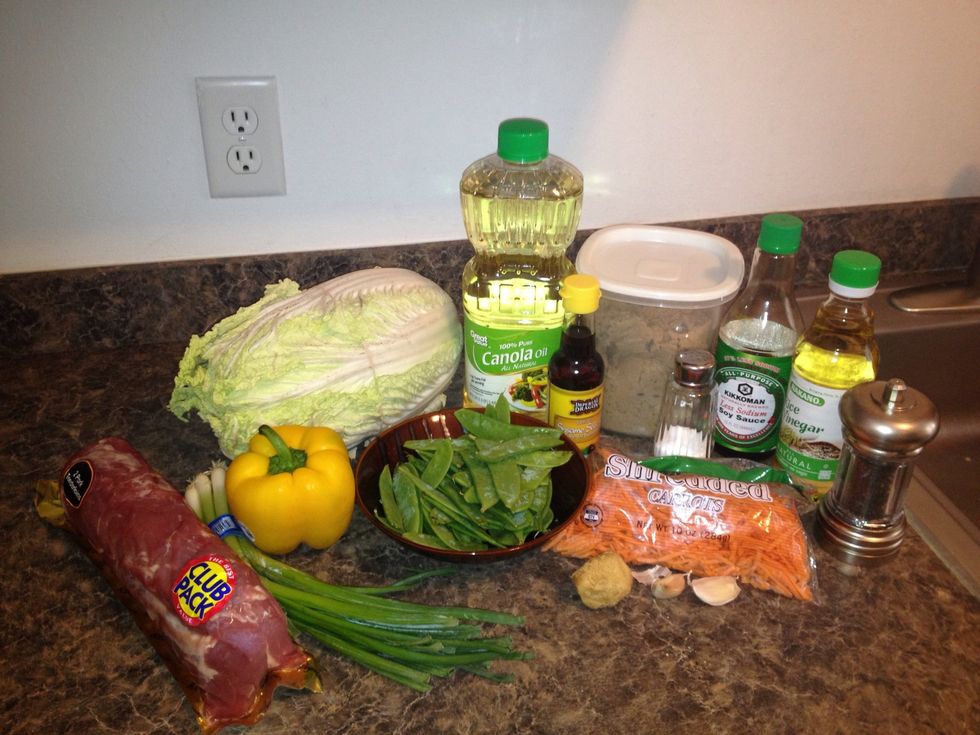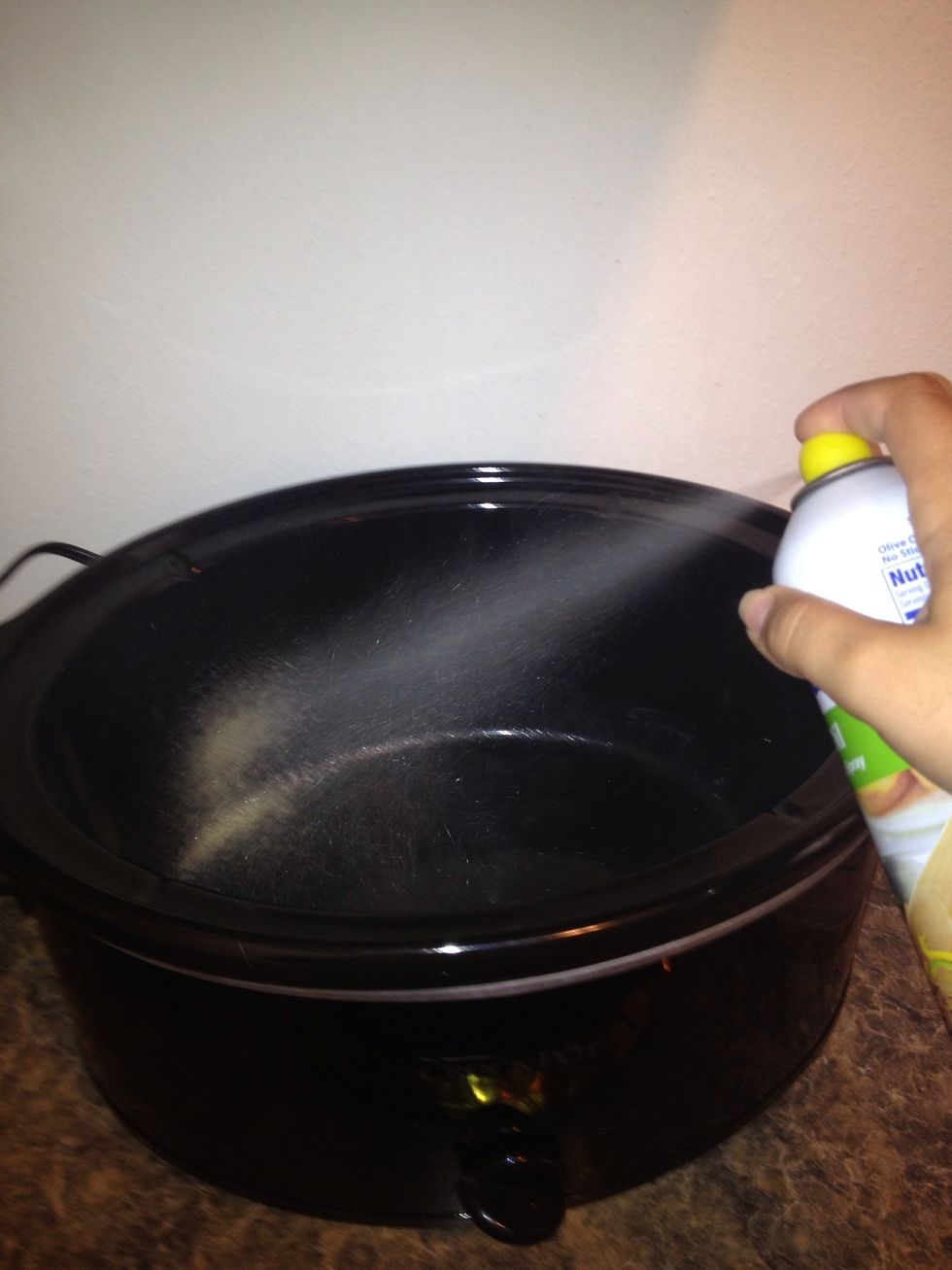 Spray the pot to avoid sticking.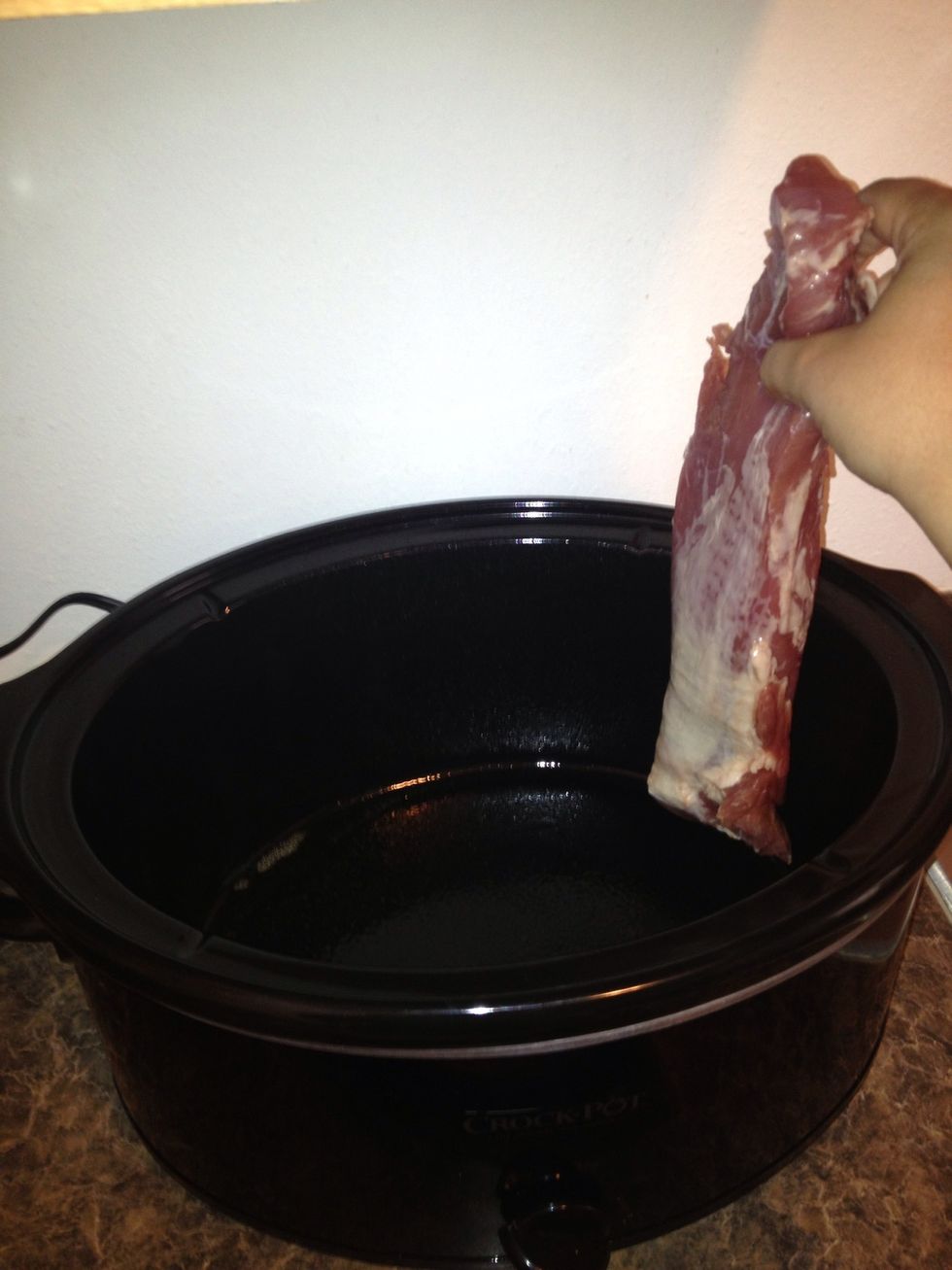 Place the pork tenderloins into the crockpot.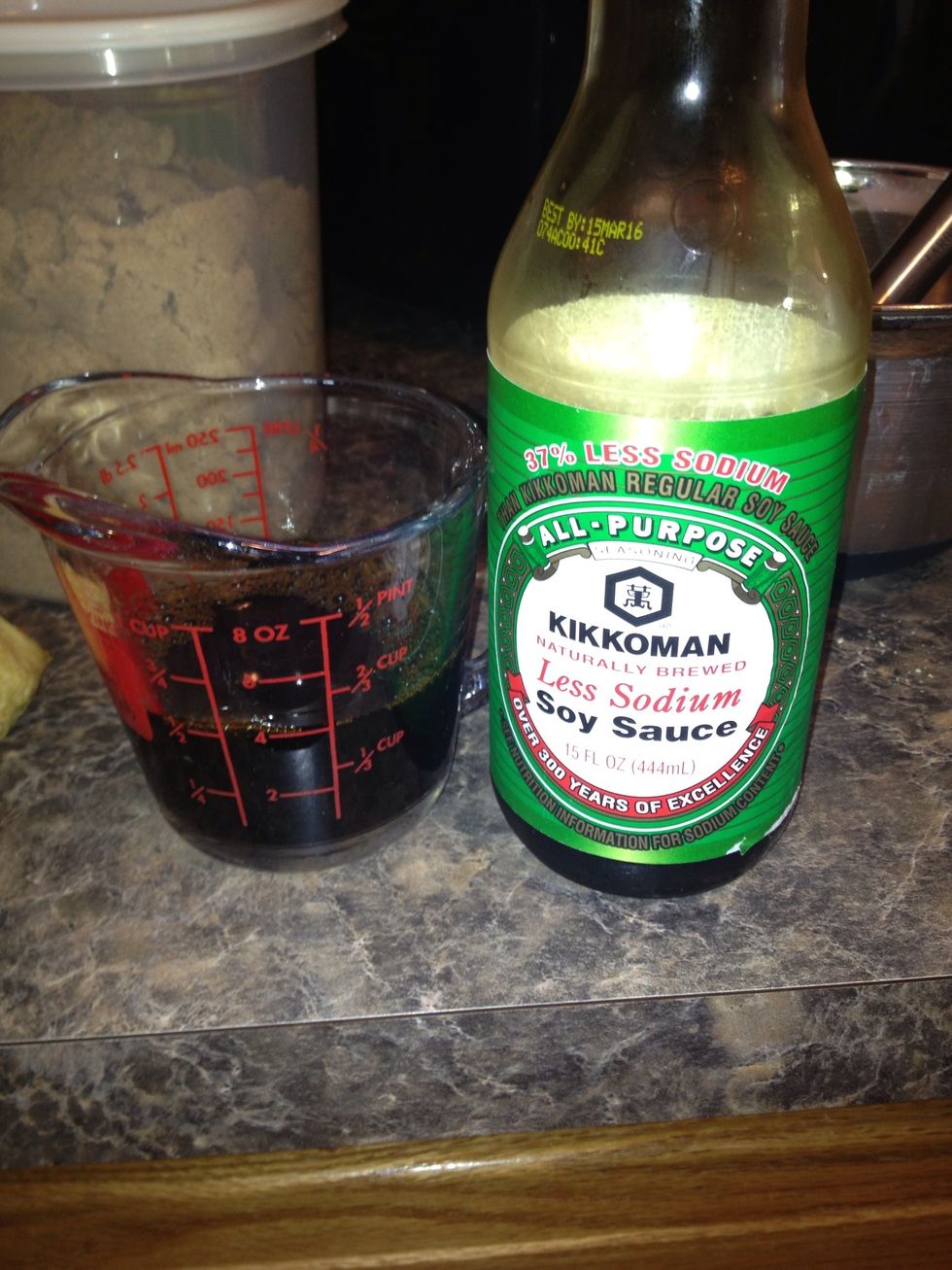 Measure out 1/2 cup of sodium reduced soy sauce.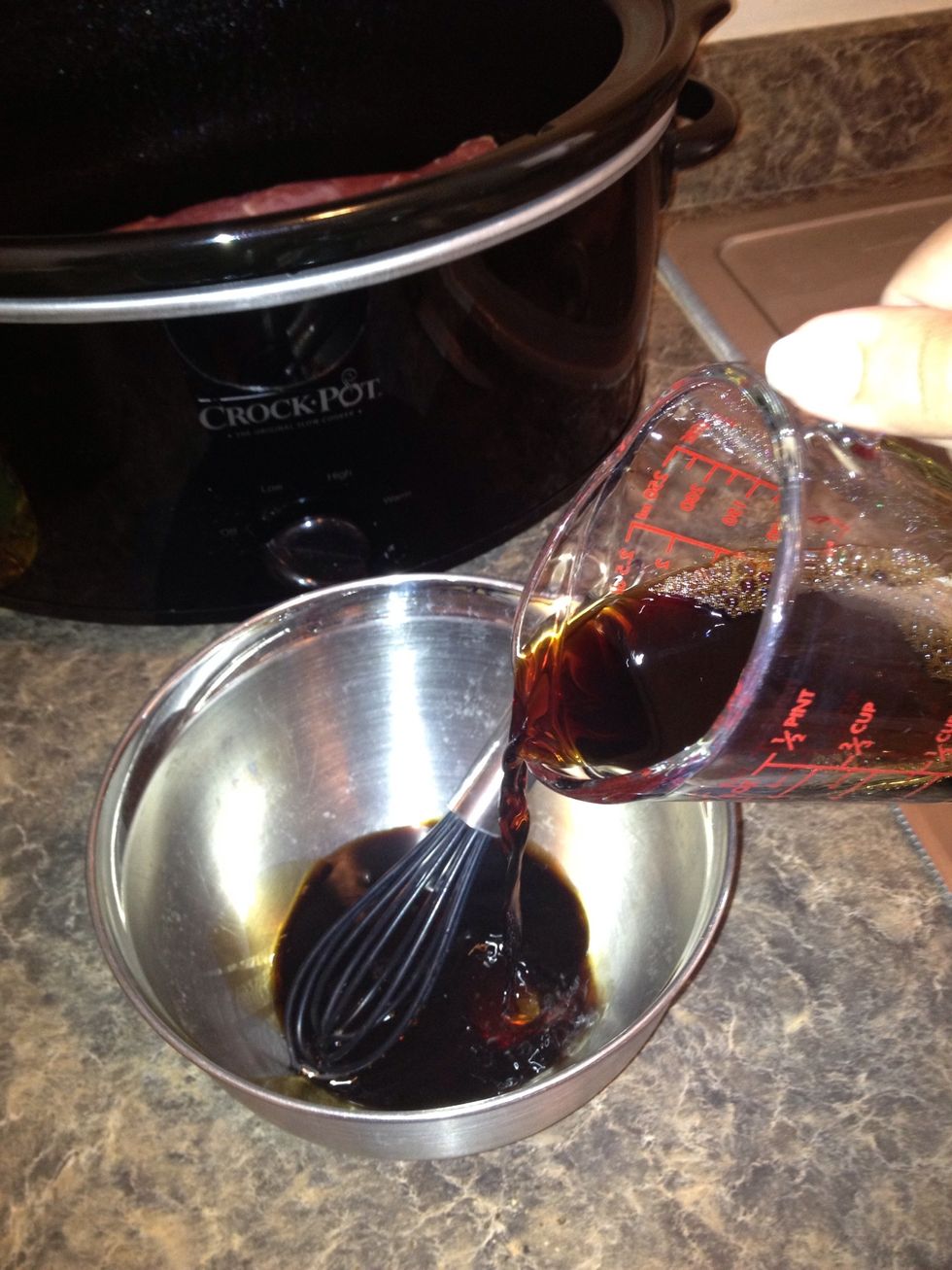 Pour into a small bowl.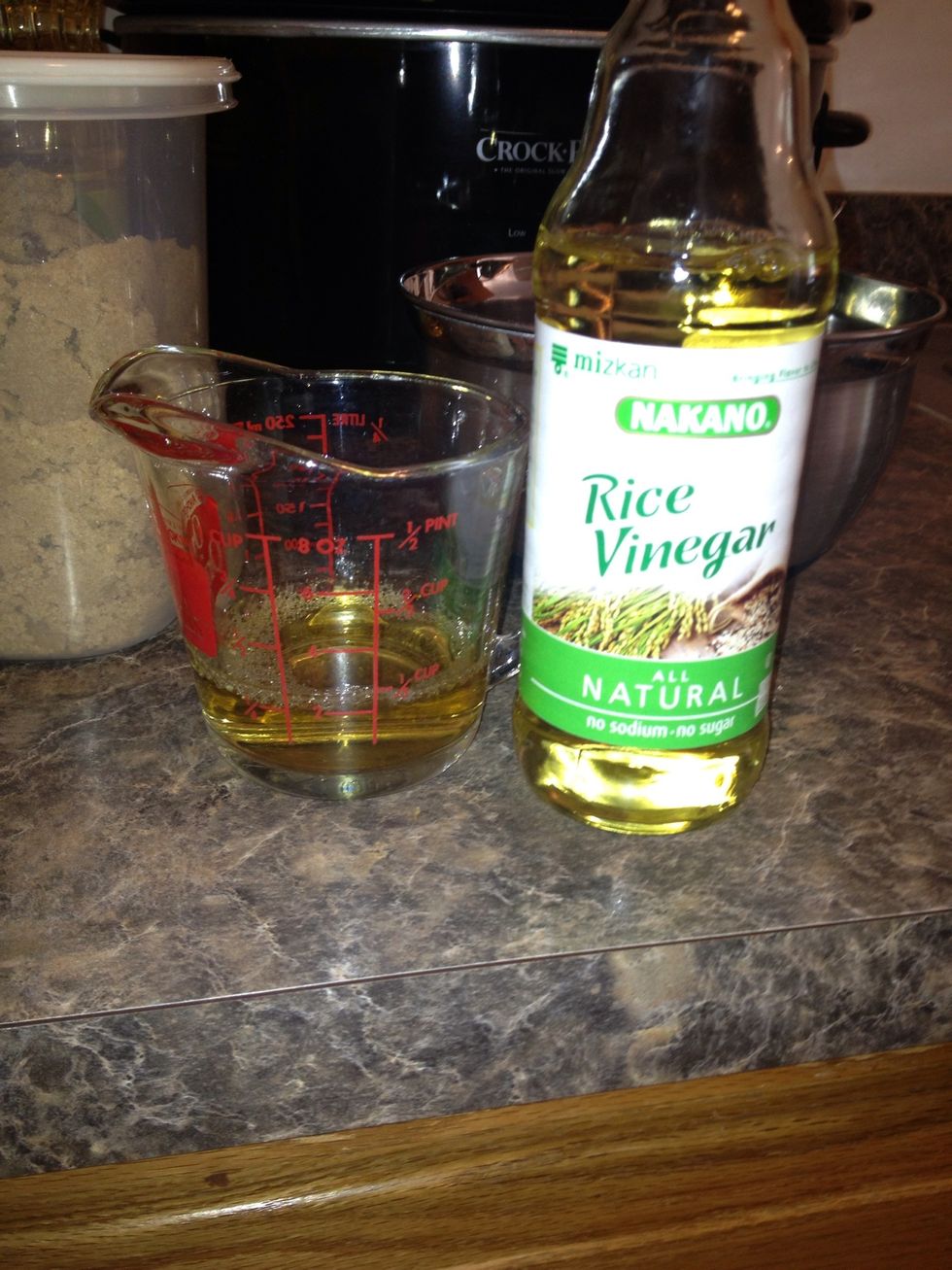 Measure out 1/4 cup rice vinegar.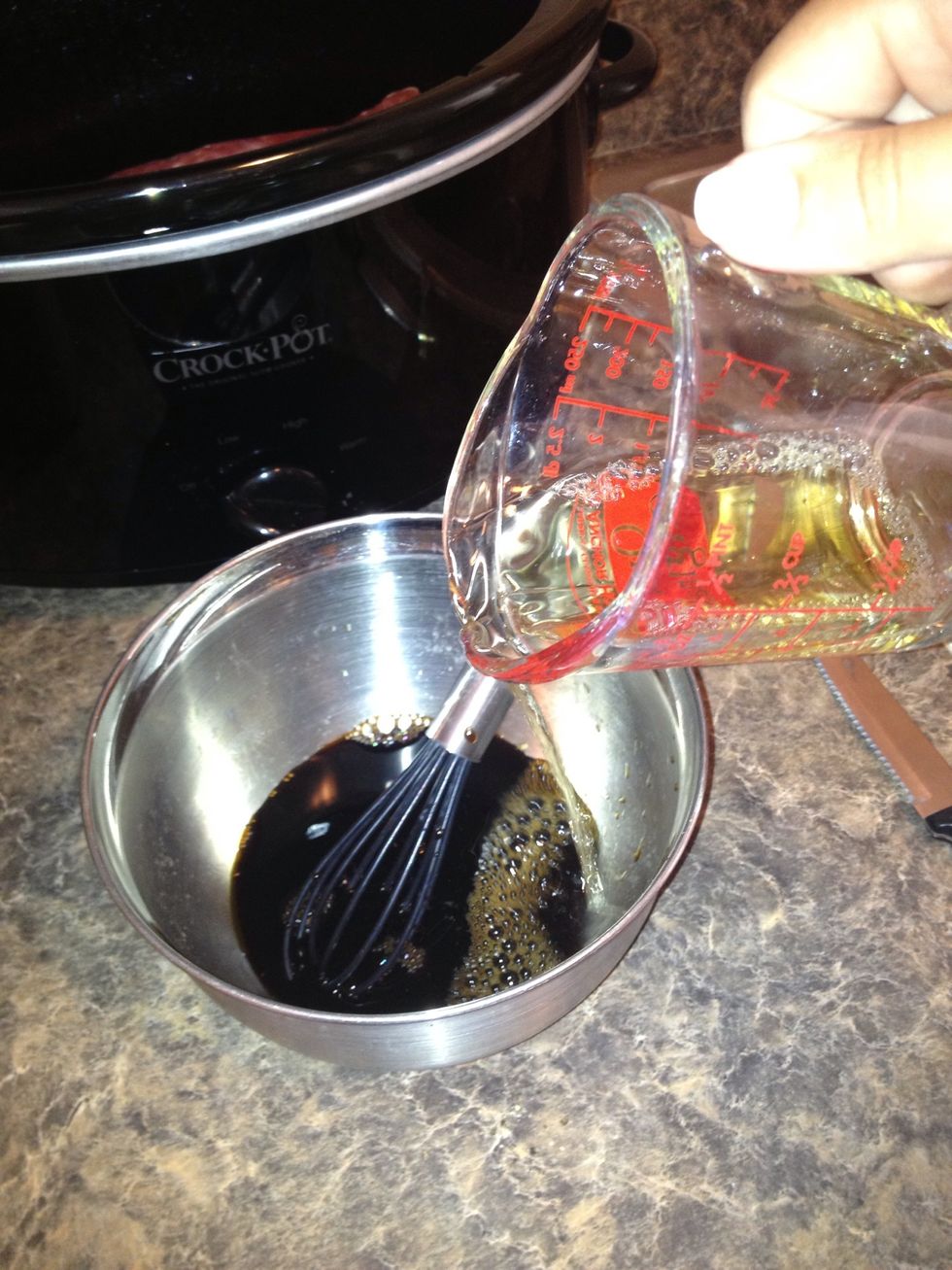 Add into the bowl.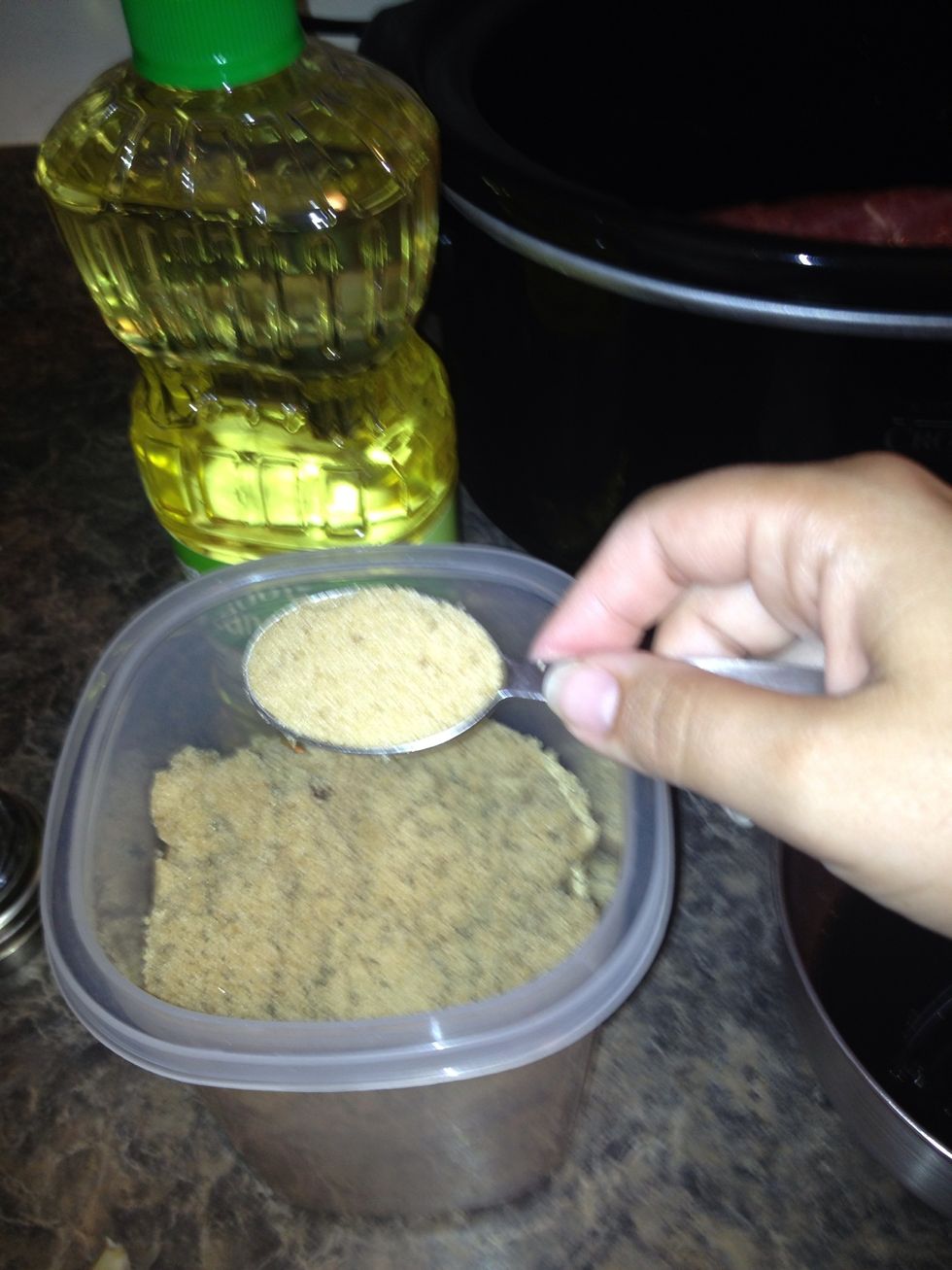 Measure out 3 tablespoons of packed brown sugar.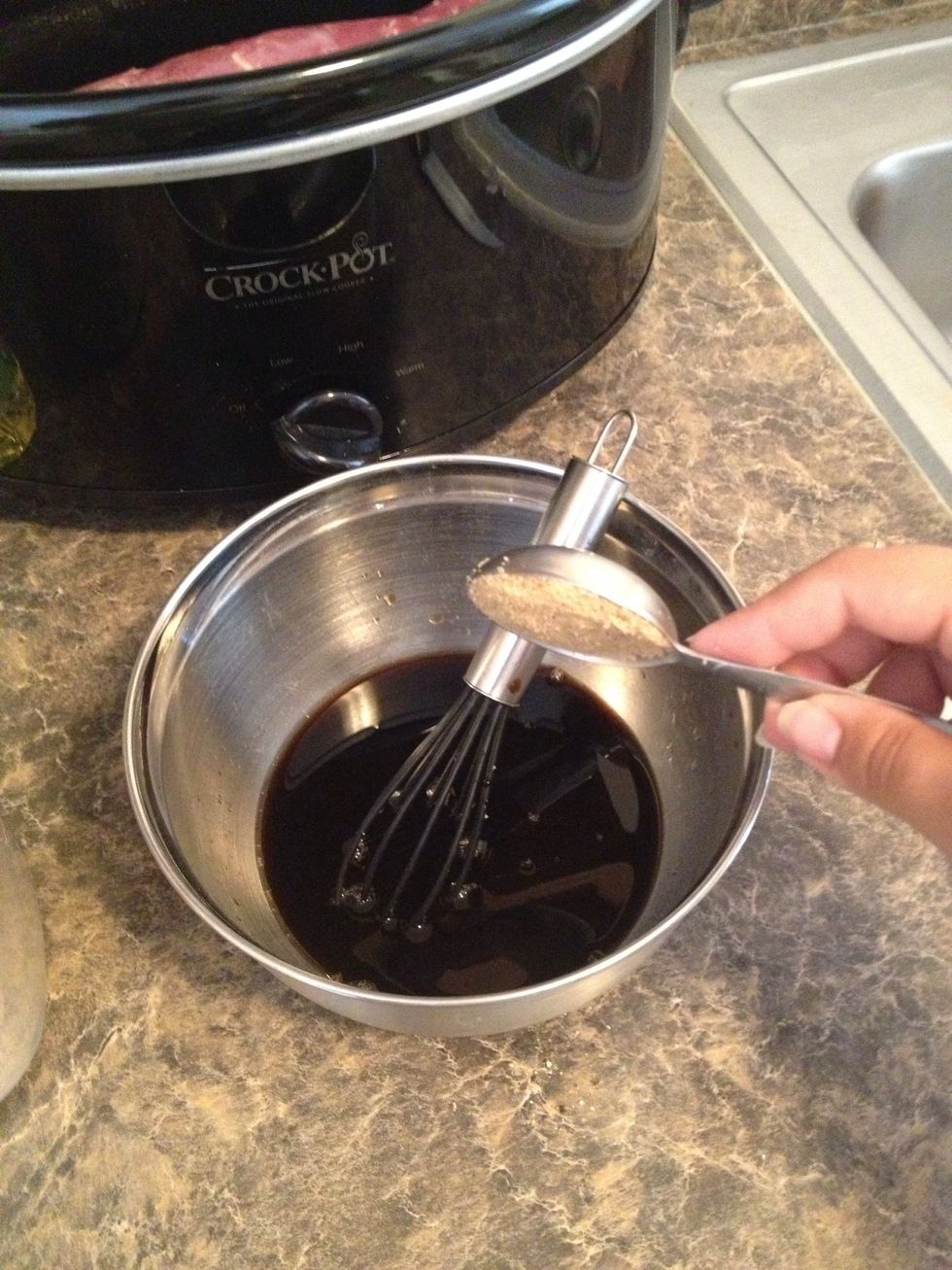 Add to mixture.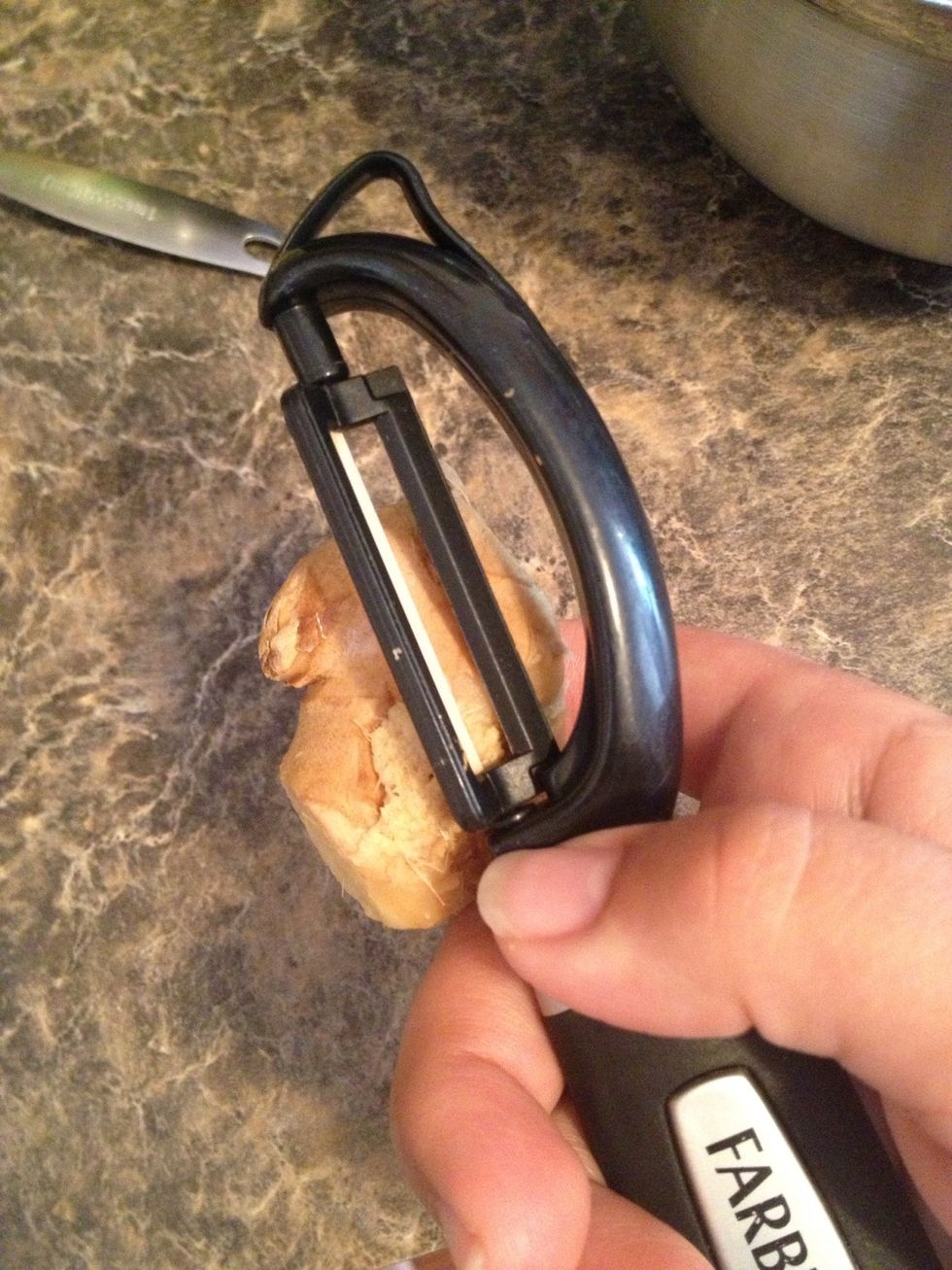 Peel the skin from a ginger root.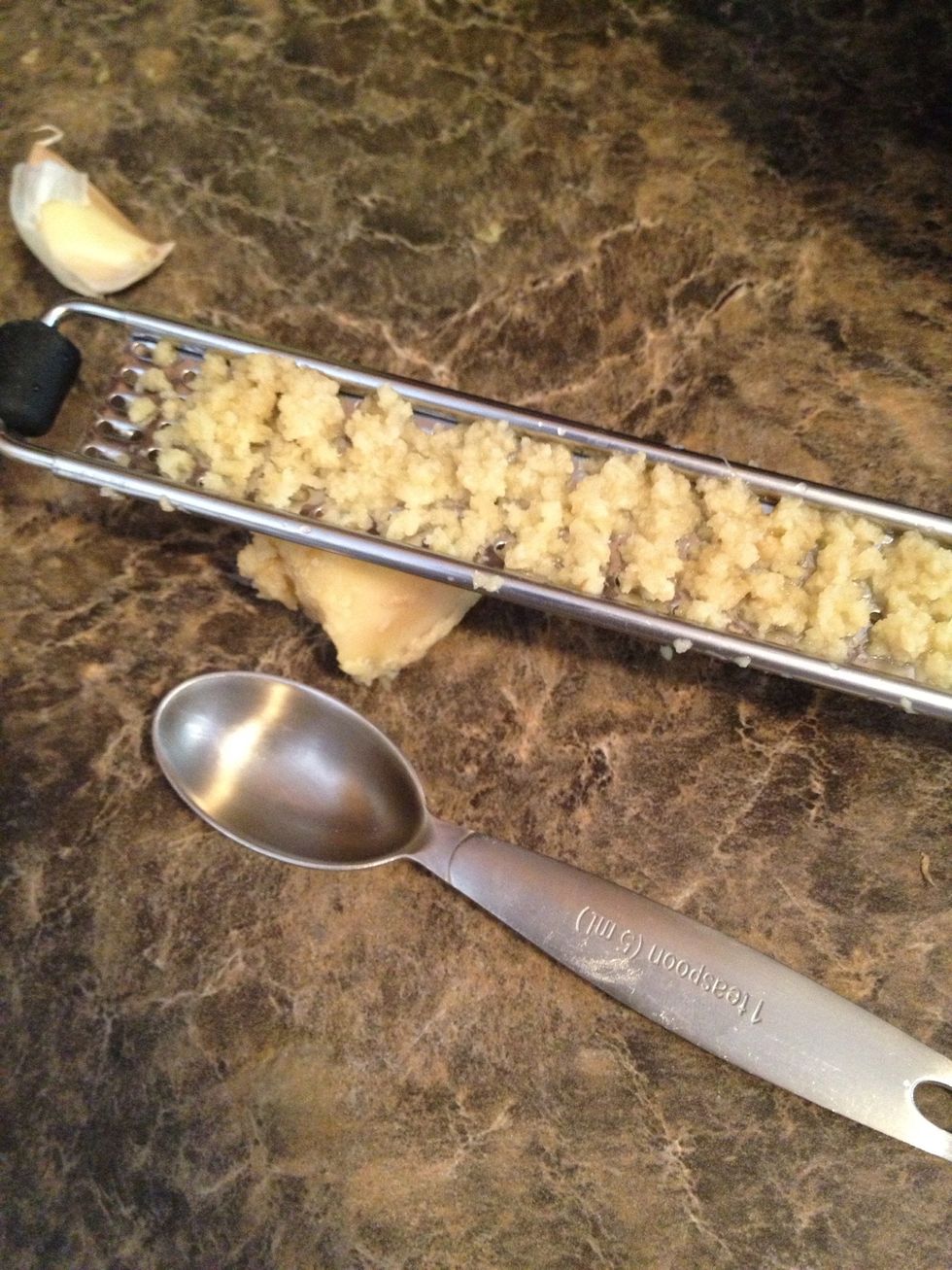 Grate 2 teaspoons of the ginger root.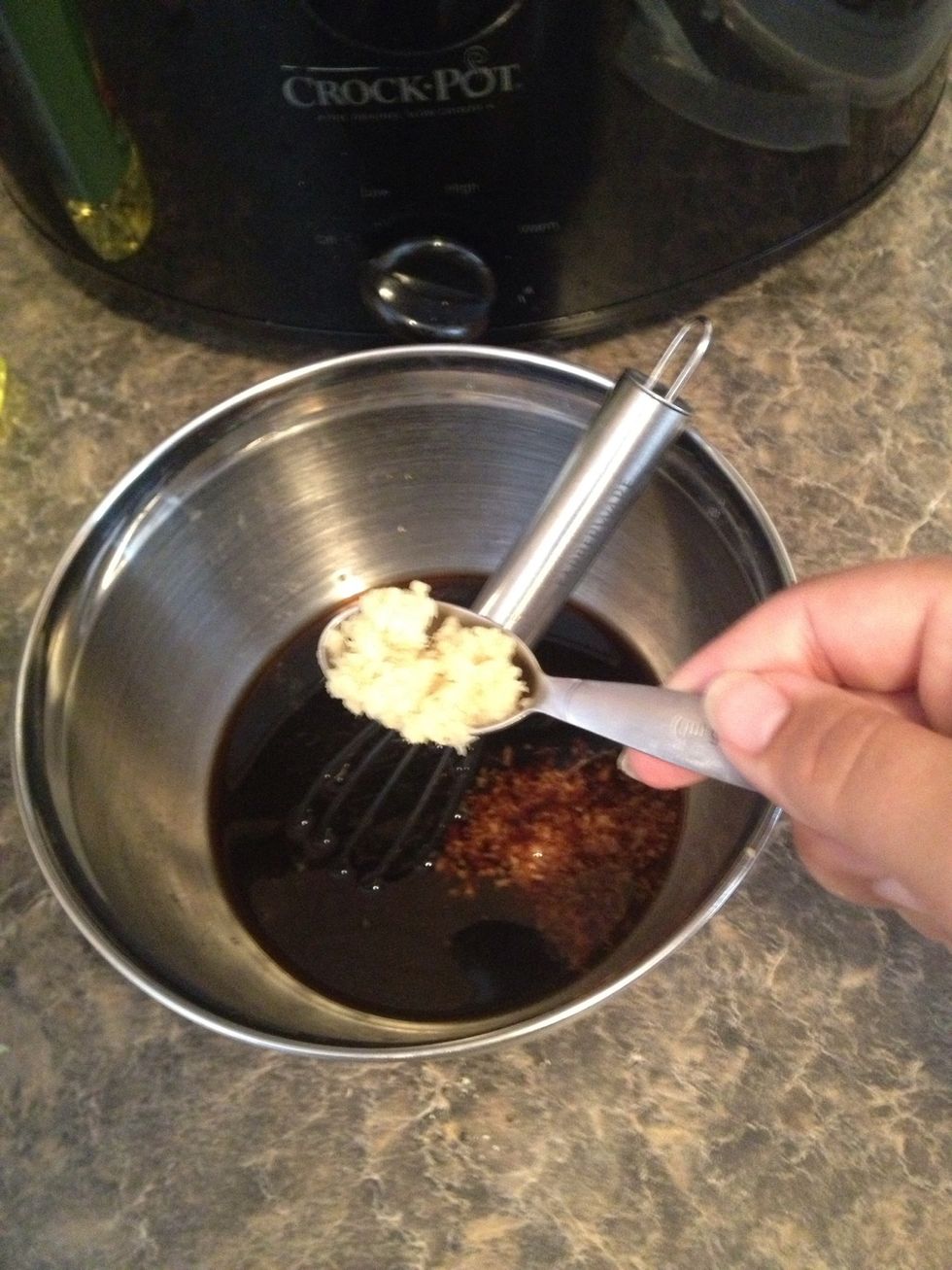 Add to mixture.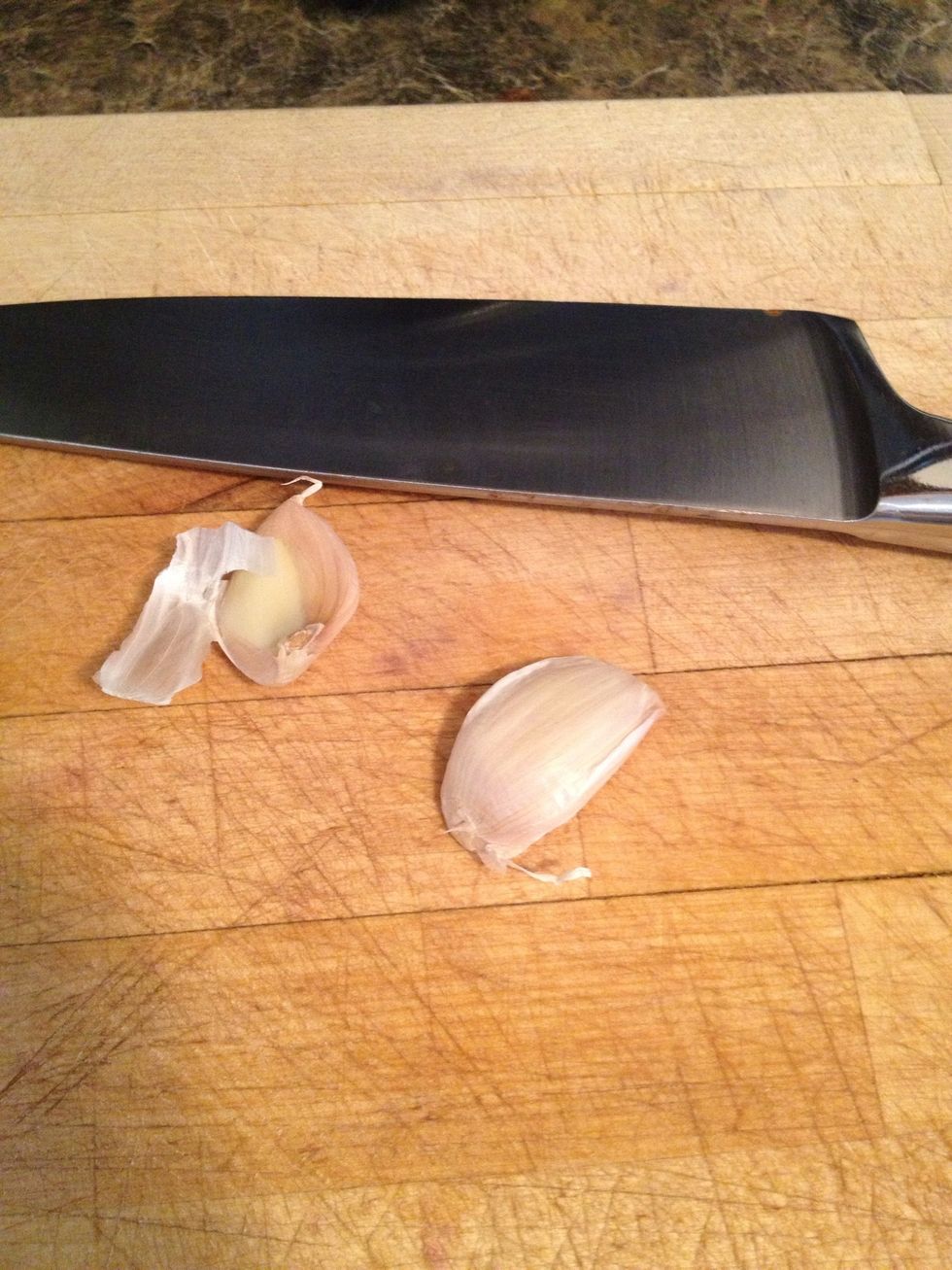 Peel off the outer paper from the 2 garlic cloves. Its easier by cutting off both ends and smashing the garlic slightly with the side of the knife blade or bottom of a measuring cup if you feel safer.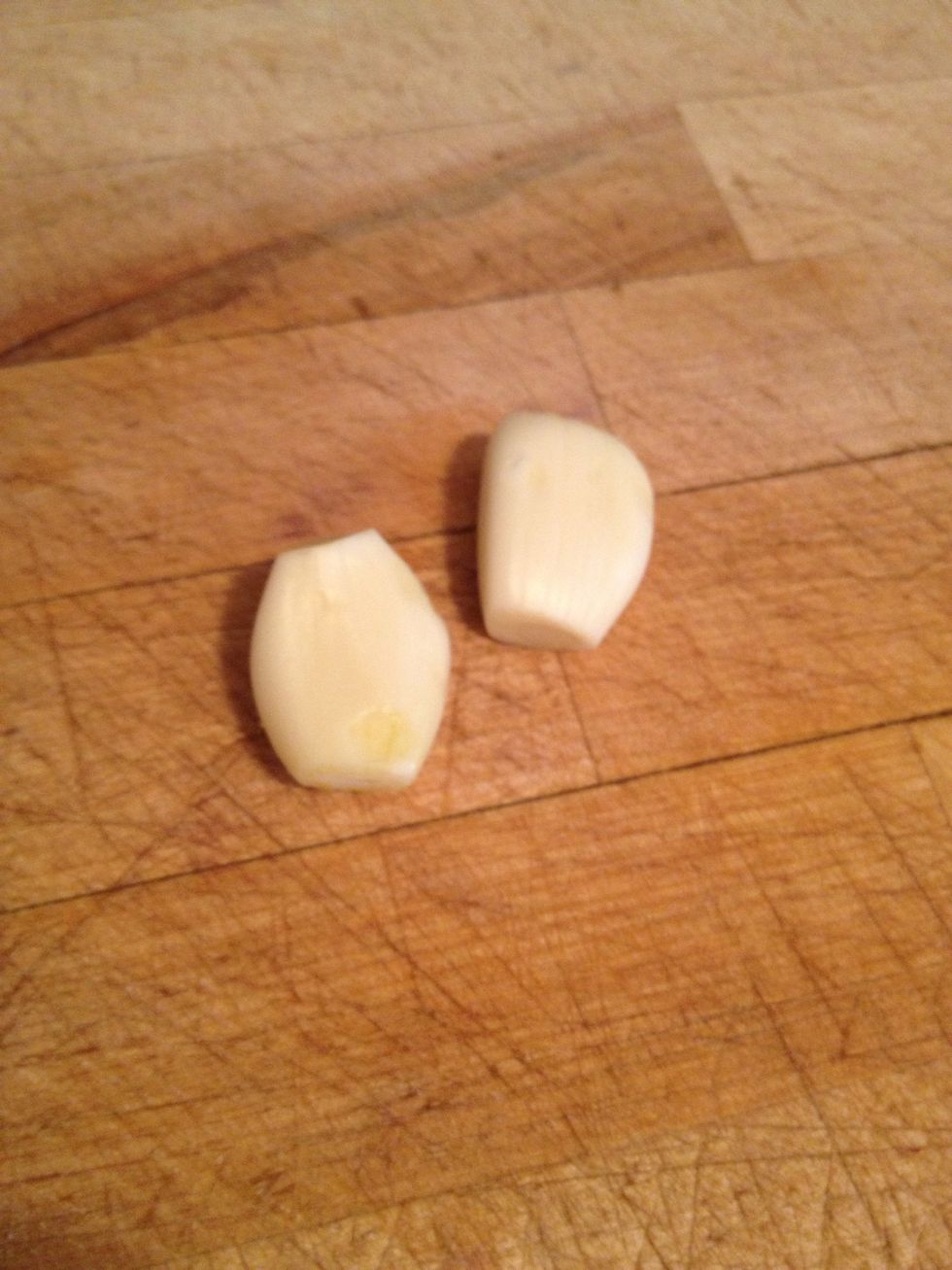 They should look like this.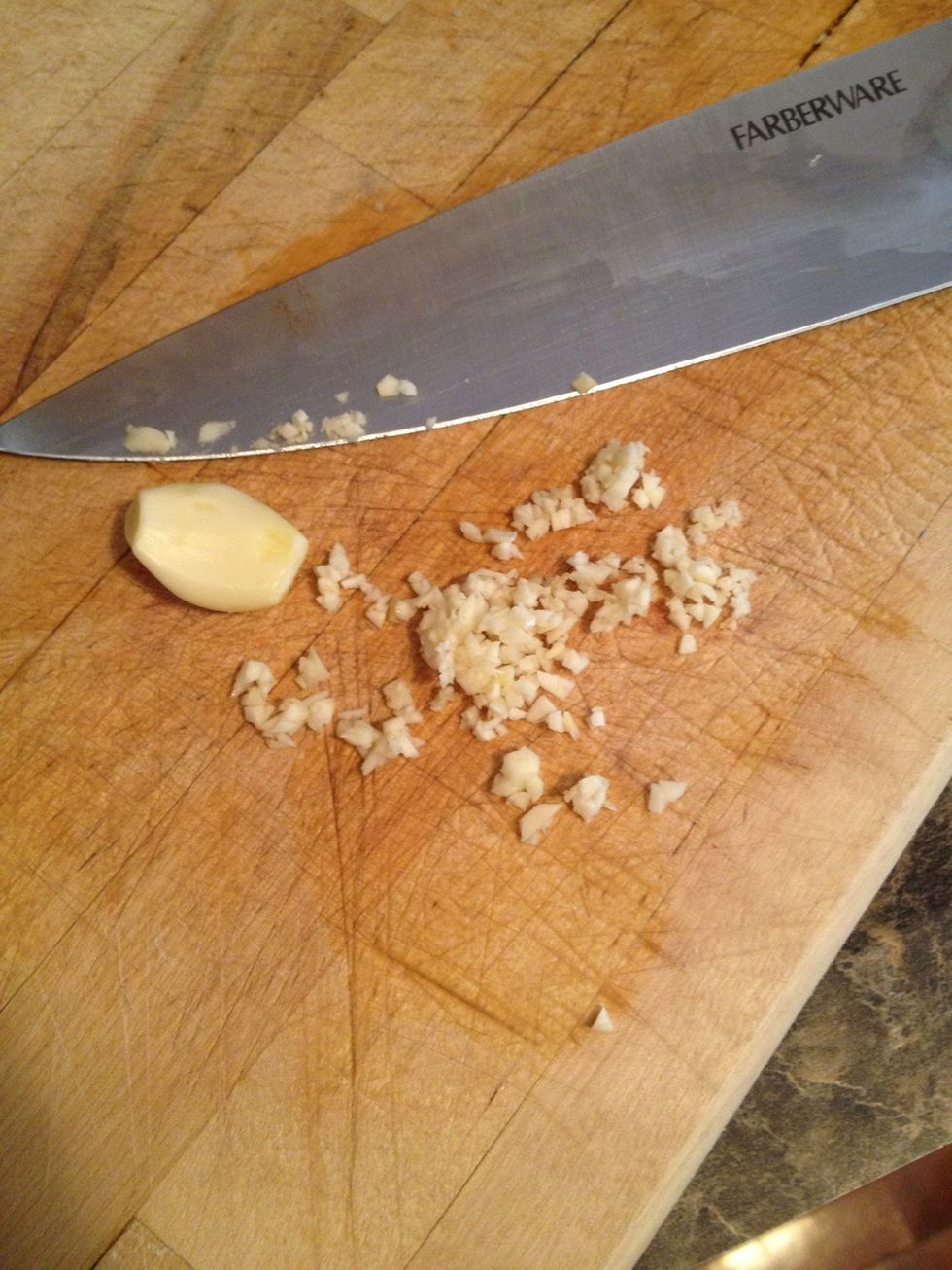 Mince your garlic cloves.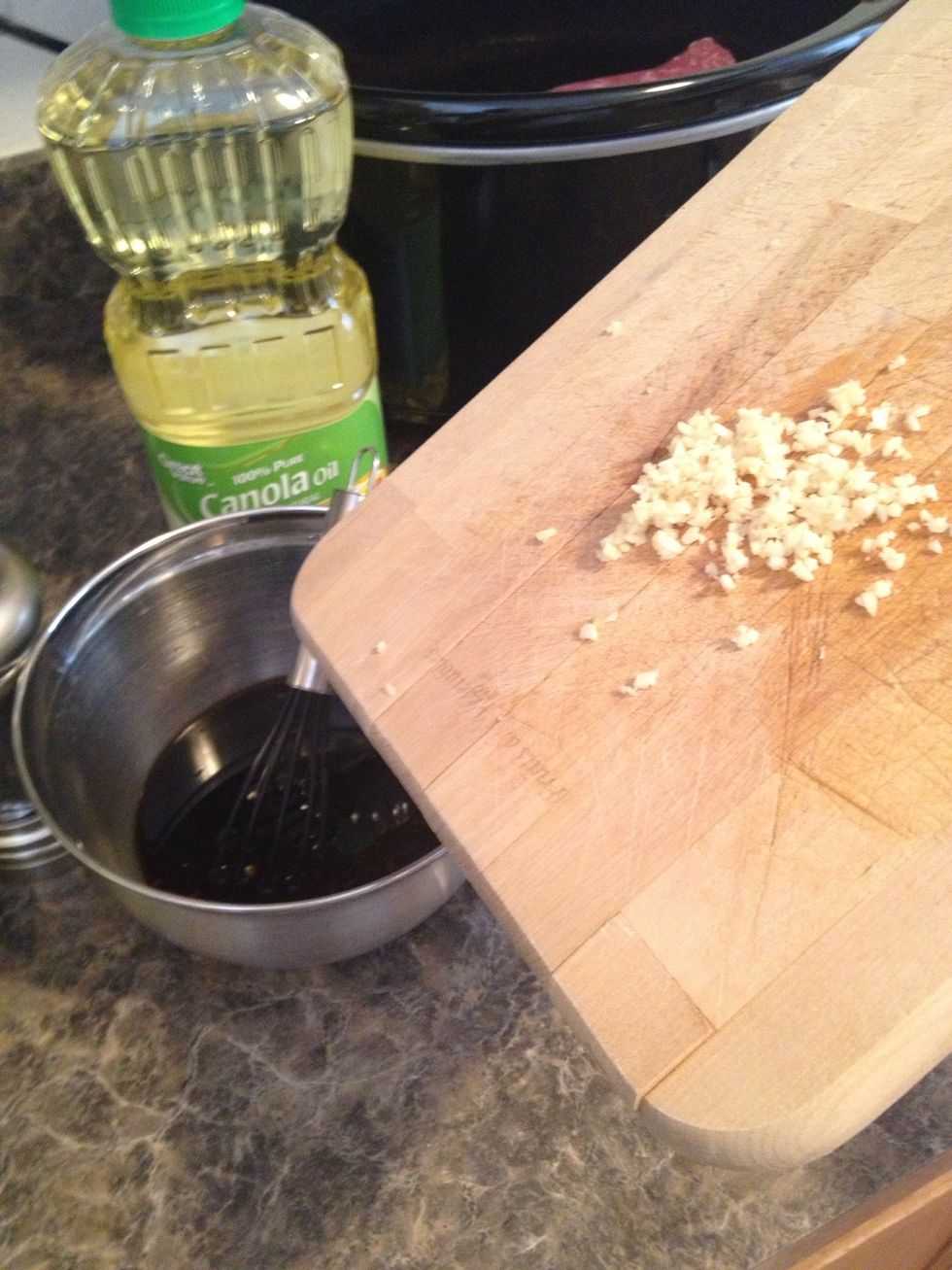 Add to mixture.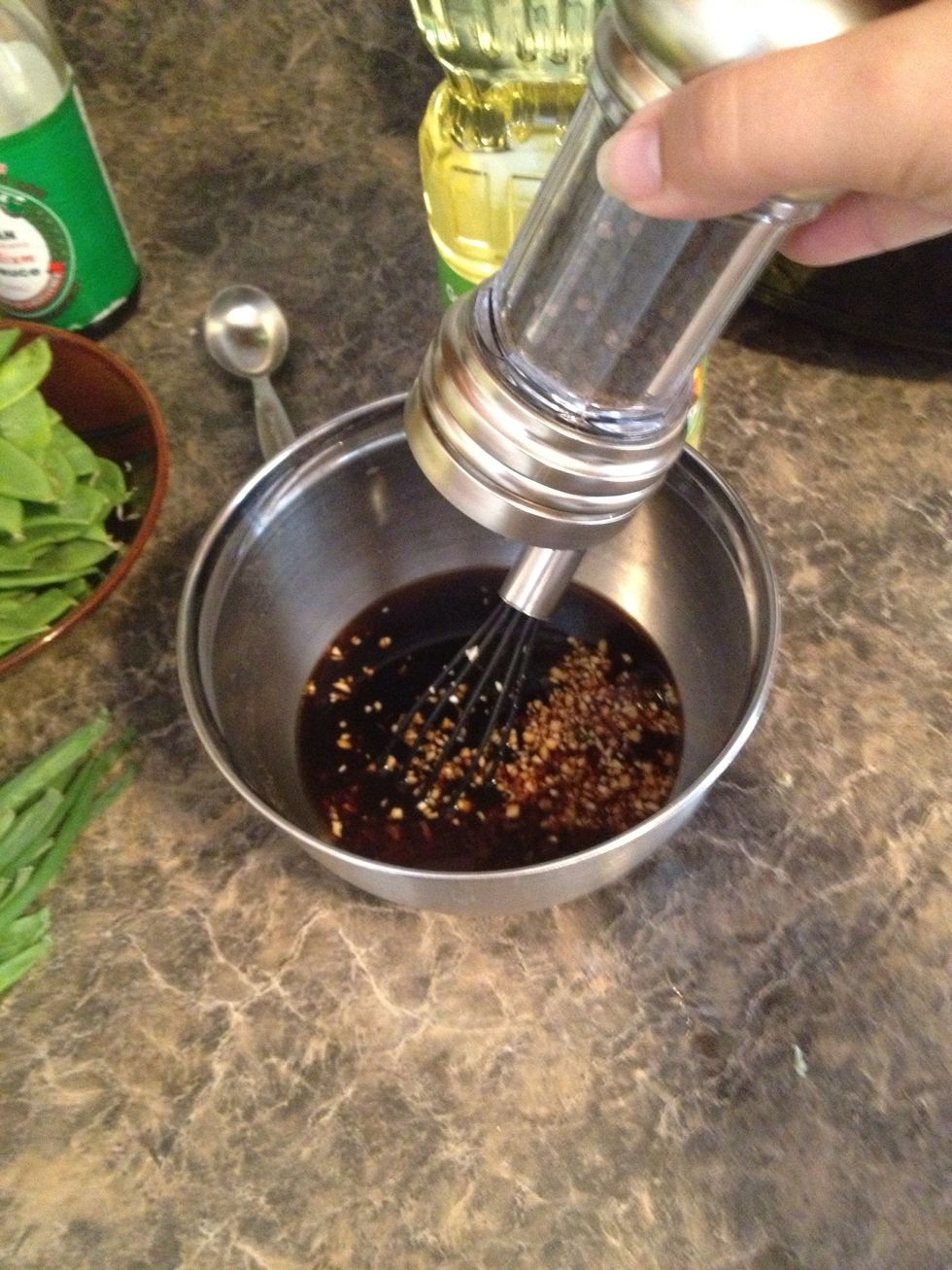 Add about 1/4 teaspoon of pepper.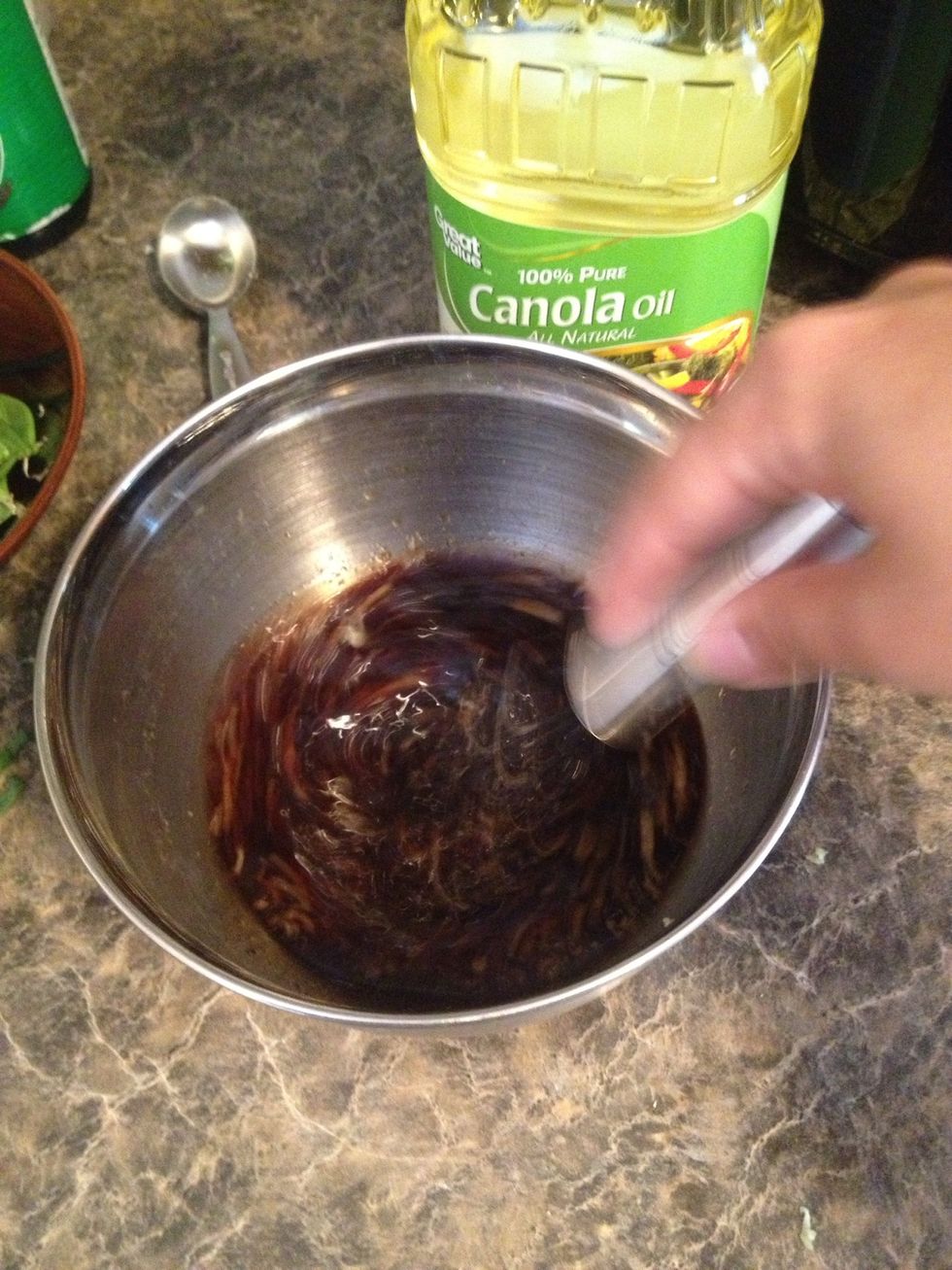 Whisk together.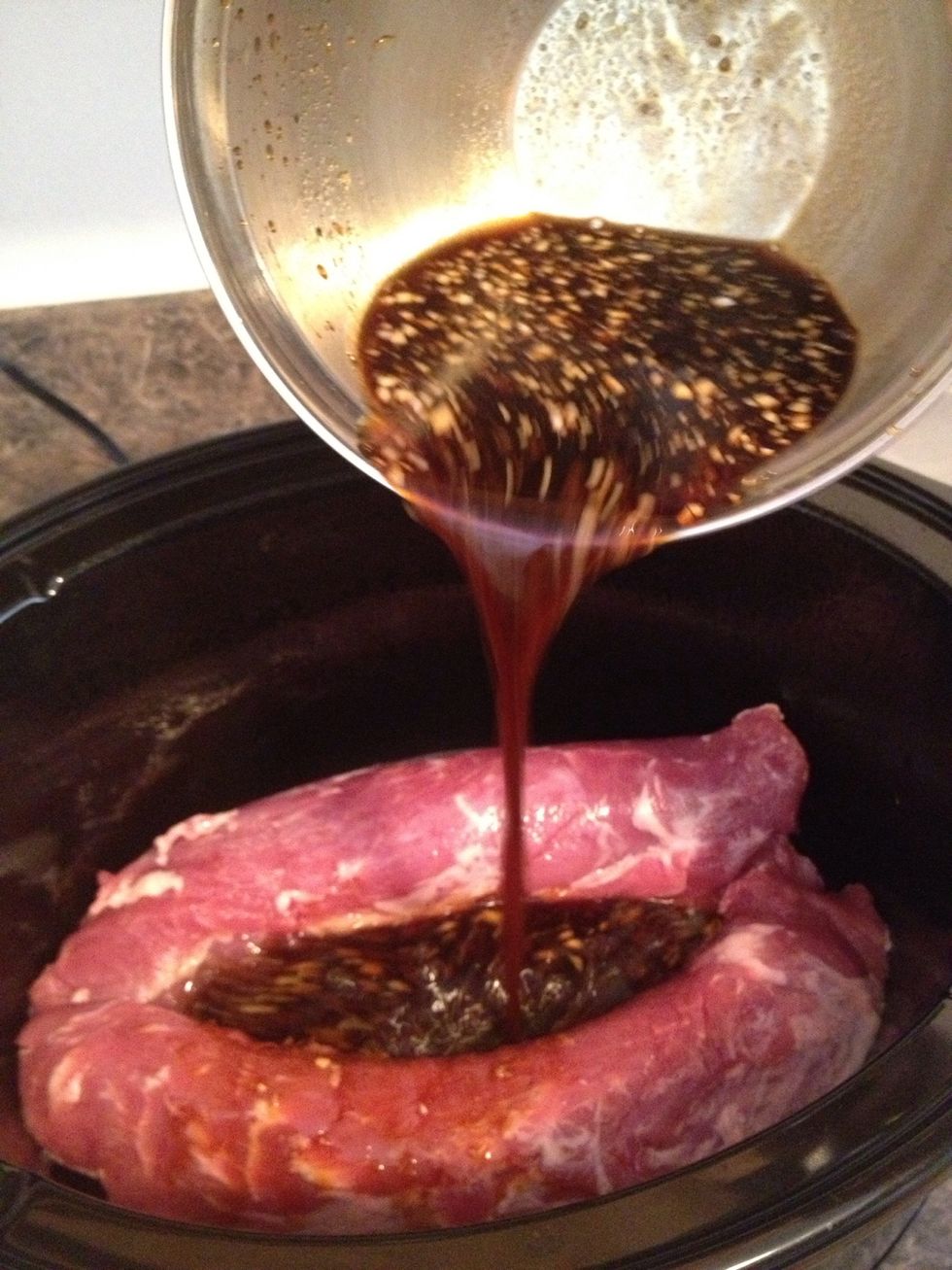 Pour mixture over the pork tenderloins.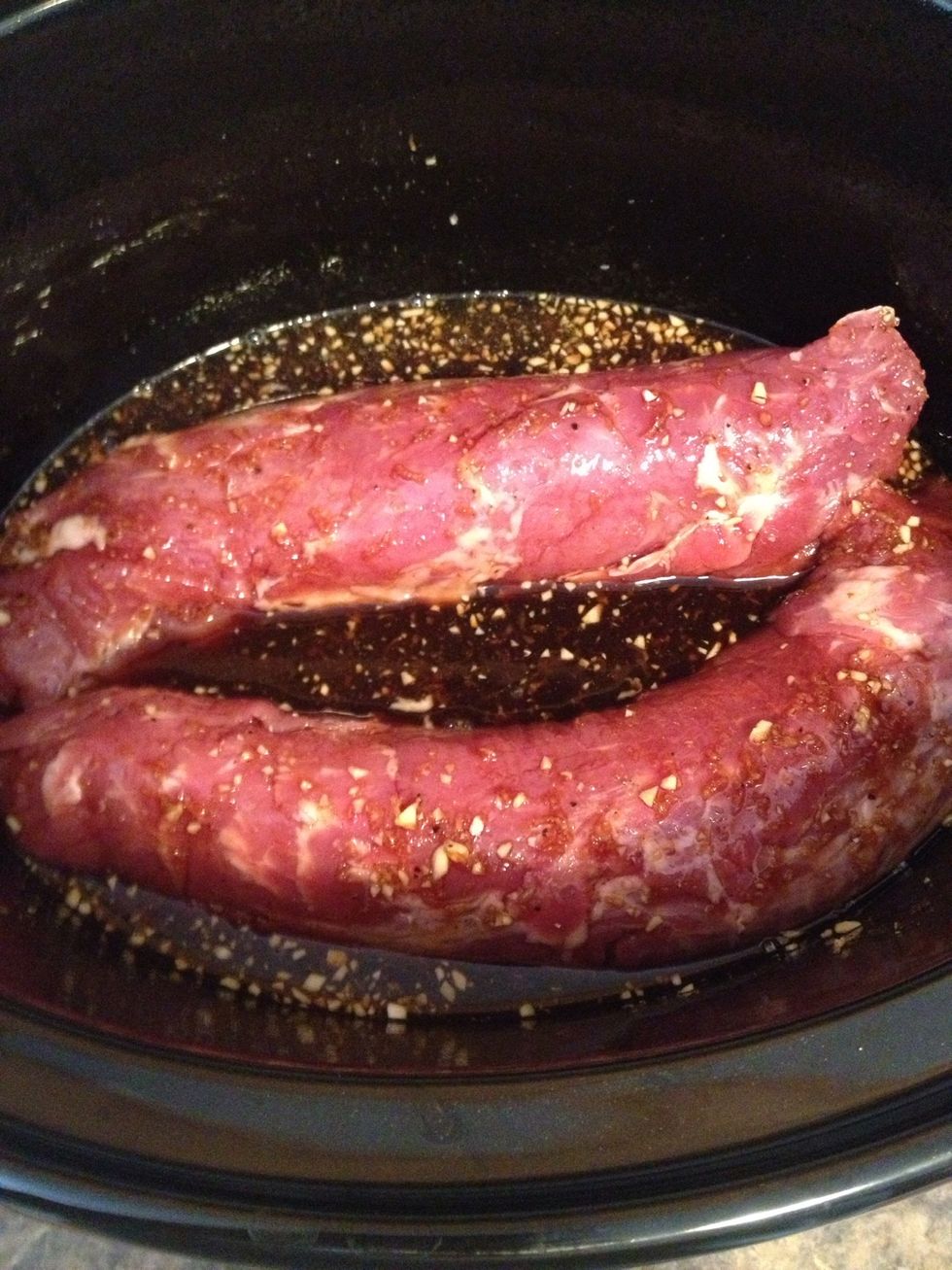 I moved the tenderloins around to coat them with the teriyaki sauce.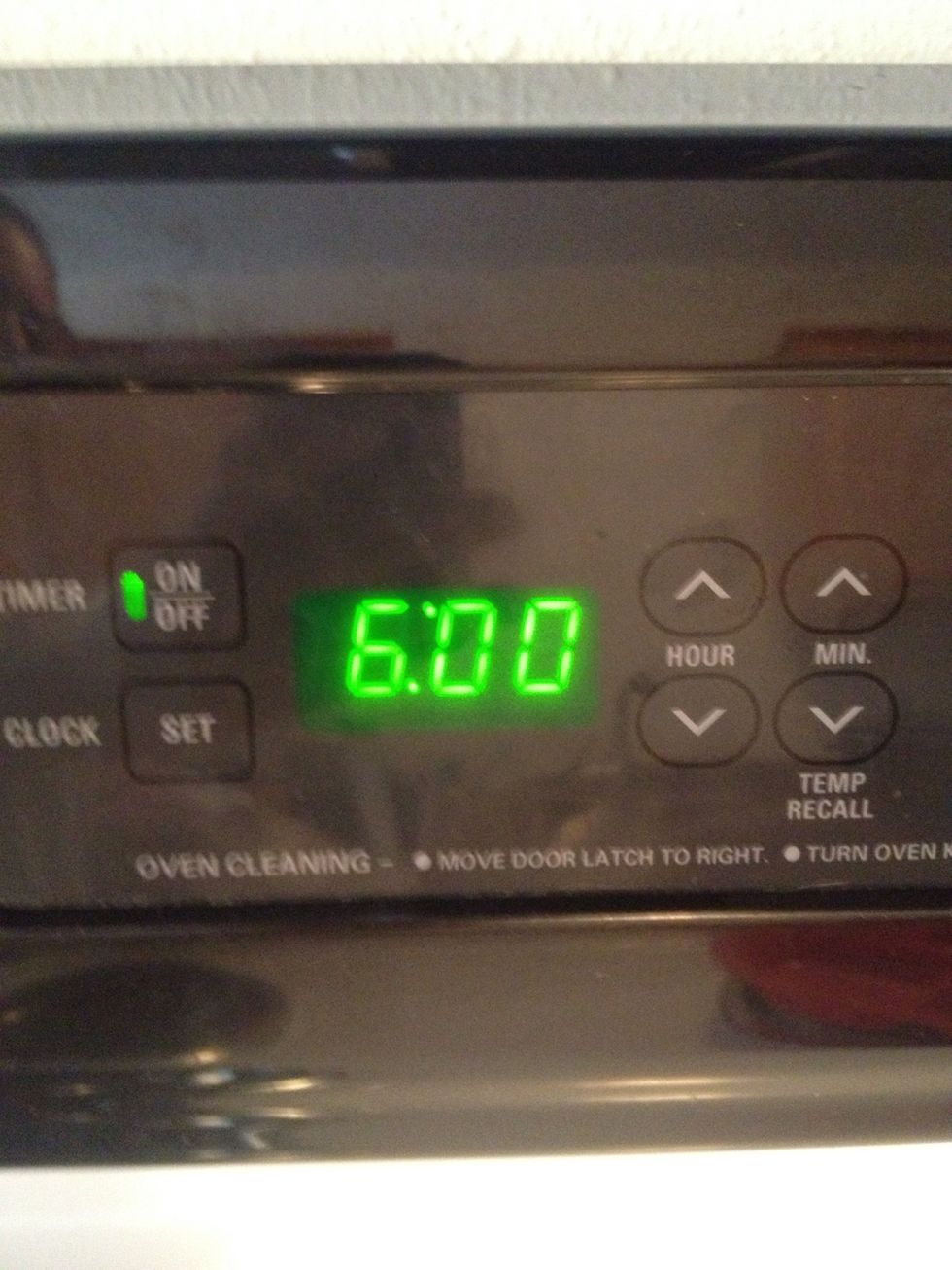 Set your timer. If cooking on low, cook for 5-6 hours. (5 hours is what I recommend. I did six and the tenderloins just fell part. Still tasty though!) if cooking on high, cook for
We are about the make the slaw. You can either wait until your tenderloins are done, or make ahead and store in the refrigerator until dinner is served.
If you don't like chopping or don't have a lot of time on hand, you should buy a bagged slaw mixture equaling 5 cups. If you are doing the bagged slaw, skip to step 46 for the dressing instructions.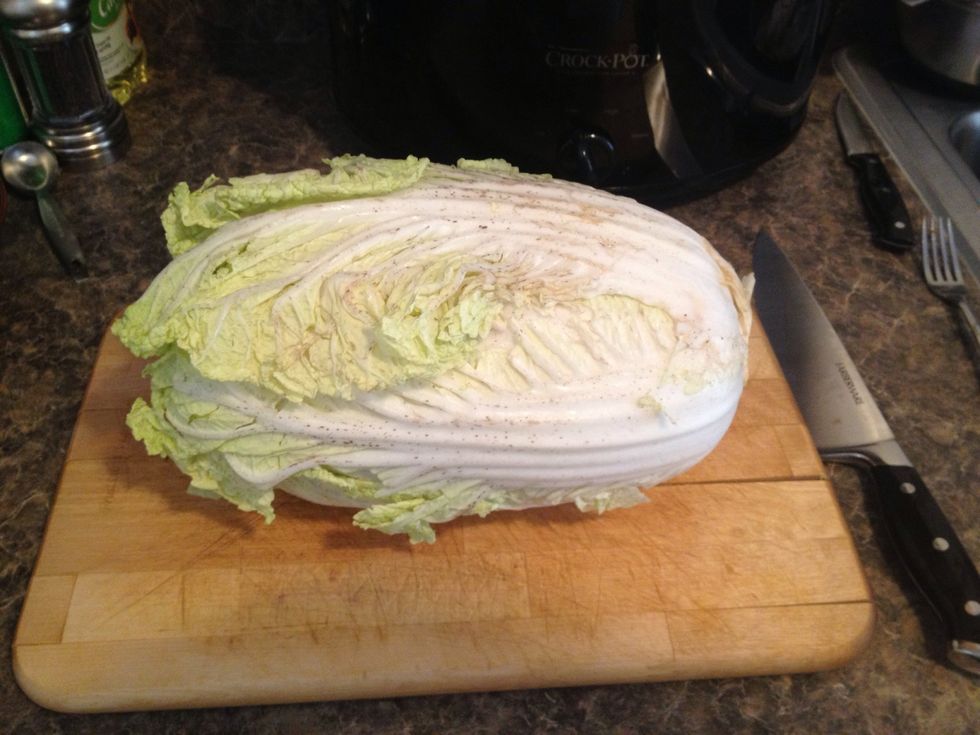 Time for the Asian Slaw!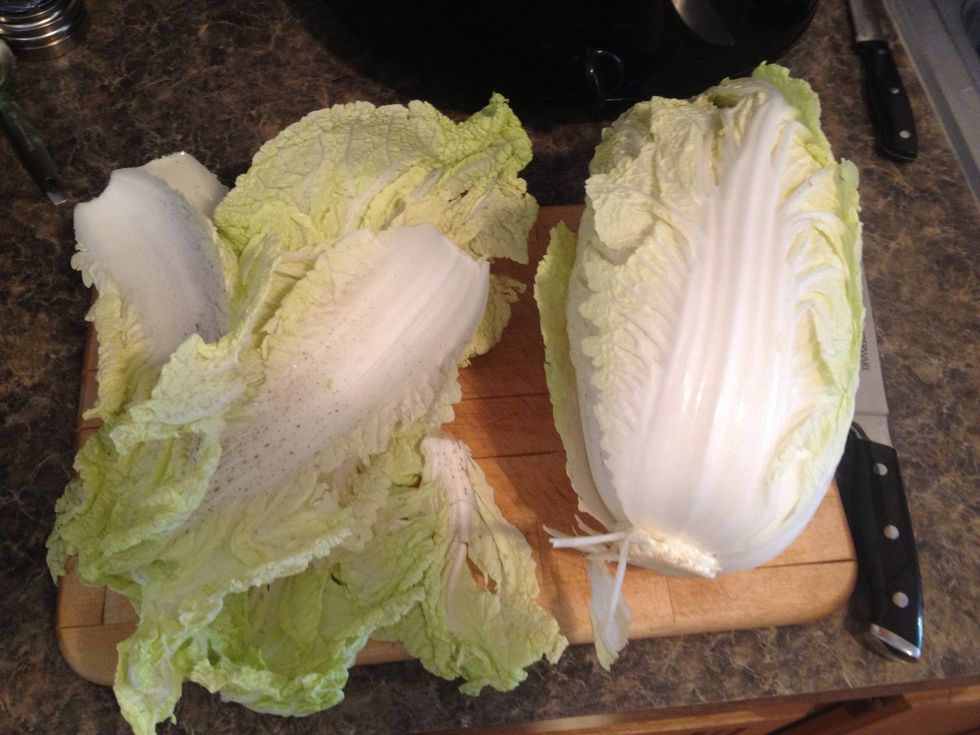 Tear off the outer leaves of the napa cabbage and discard.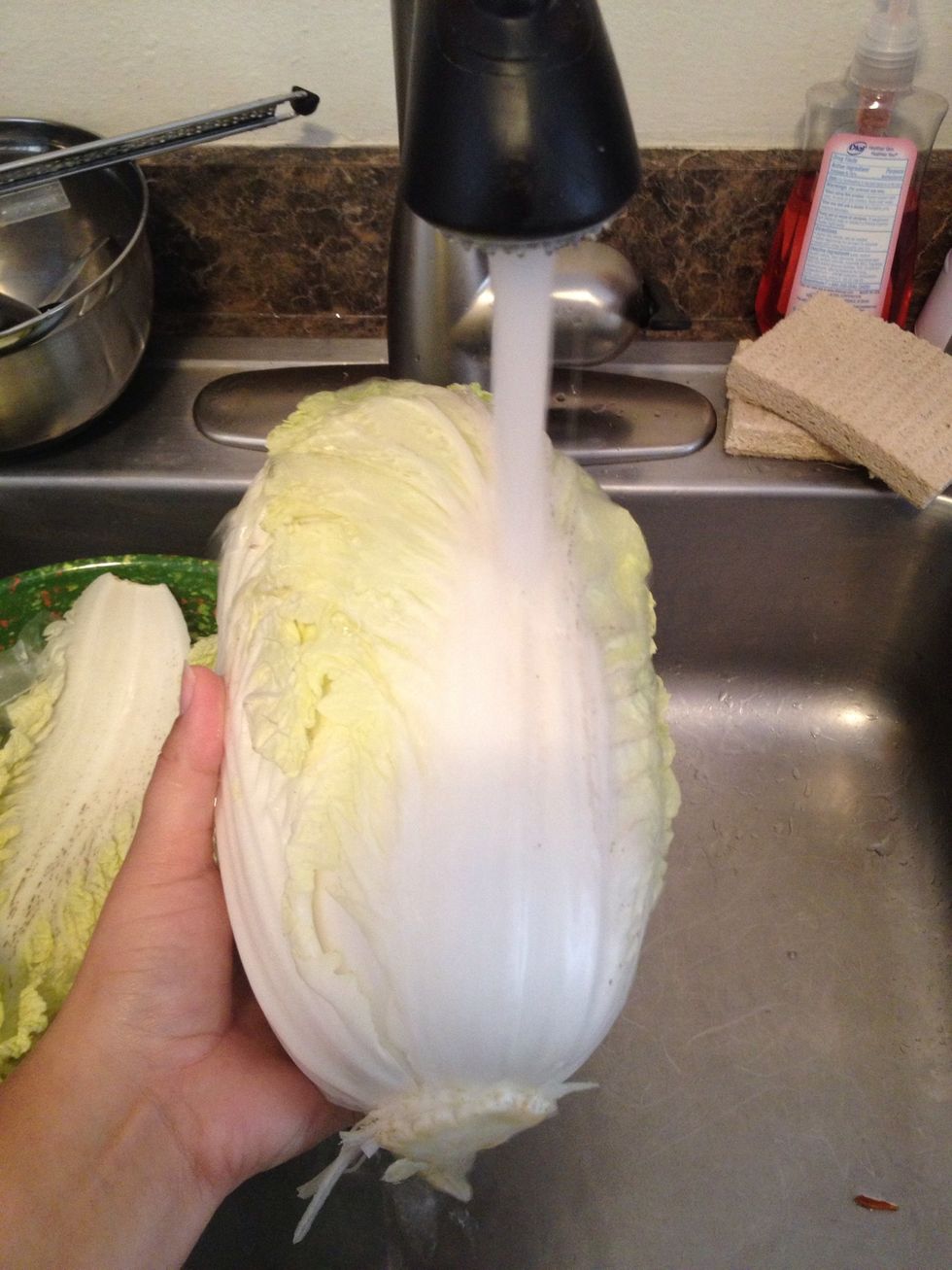 Rinse well with cold water.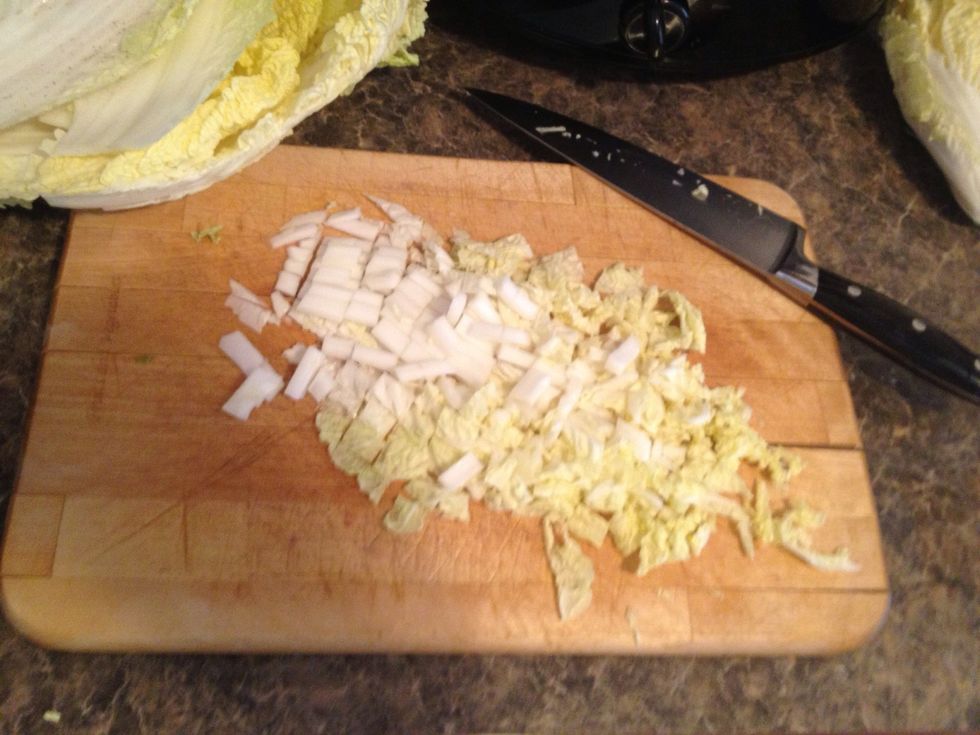 Chop about 5 cups worth of the cabbage.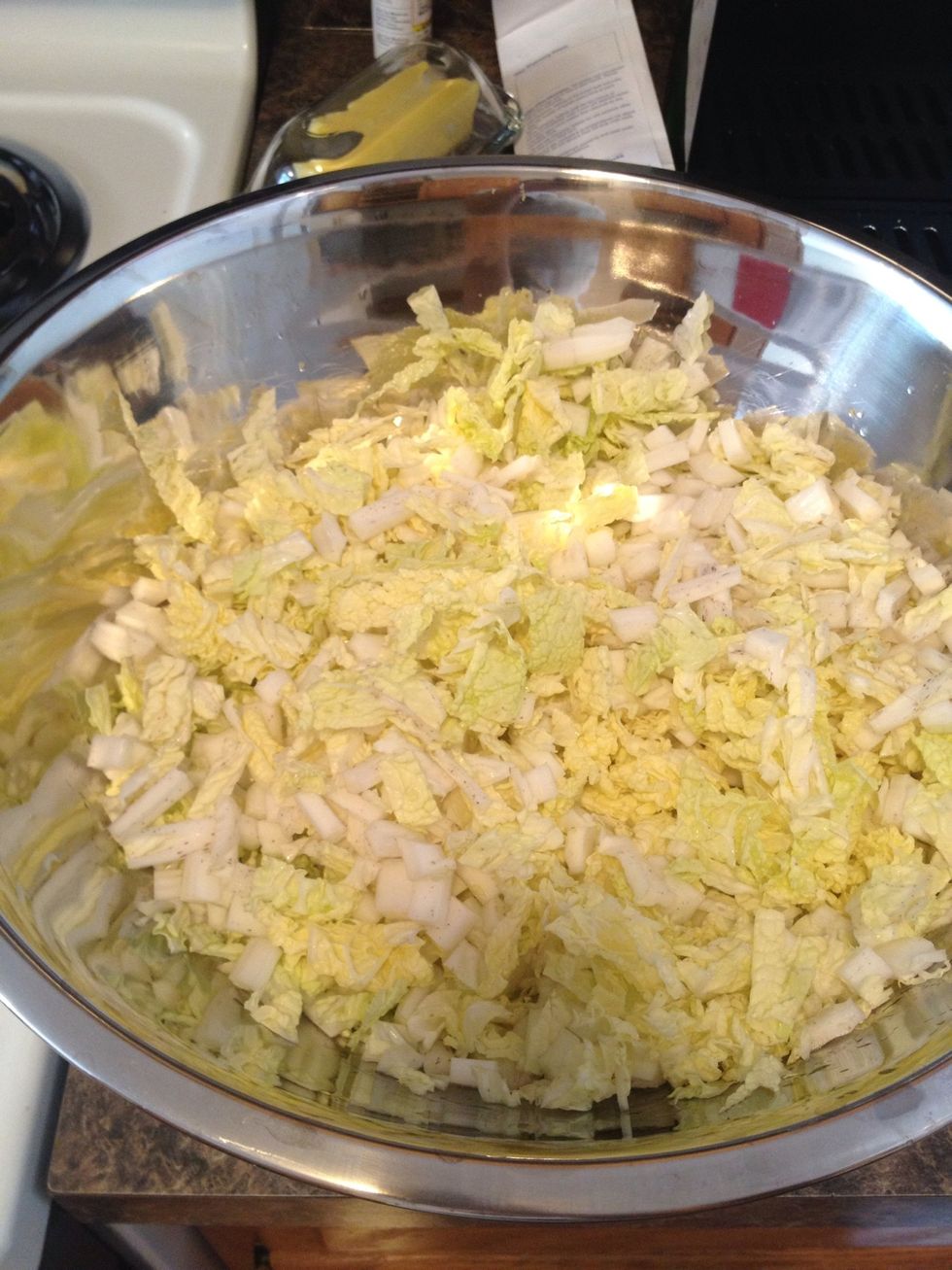 Place in large mixing bowl.
When choosing bell peppers for your recipes, look at the bottom. Since we are not cooking the slaw we want a 3 point bottom. When cooking bell peppers use a 4 point bottom. Helps with the taste.
Remember eating or not cooking. 3 point. Eat has 3 letters! When cooking use a 4 point. Cook has 4 letters! Easy way to remember.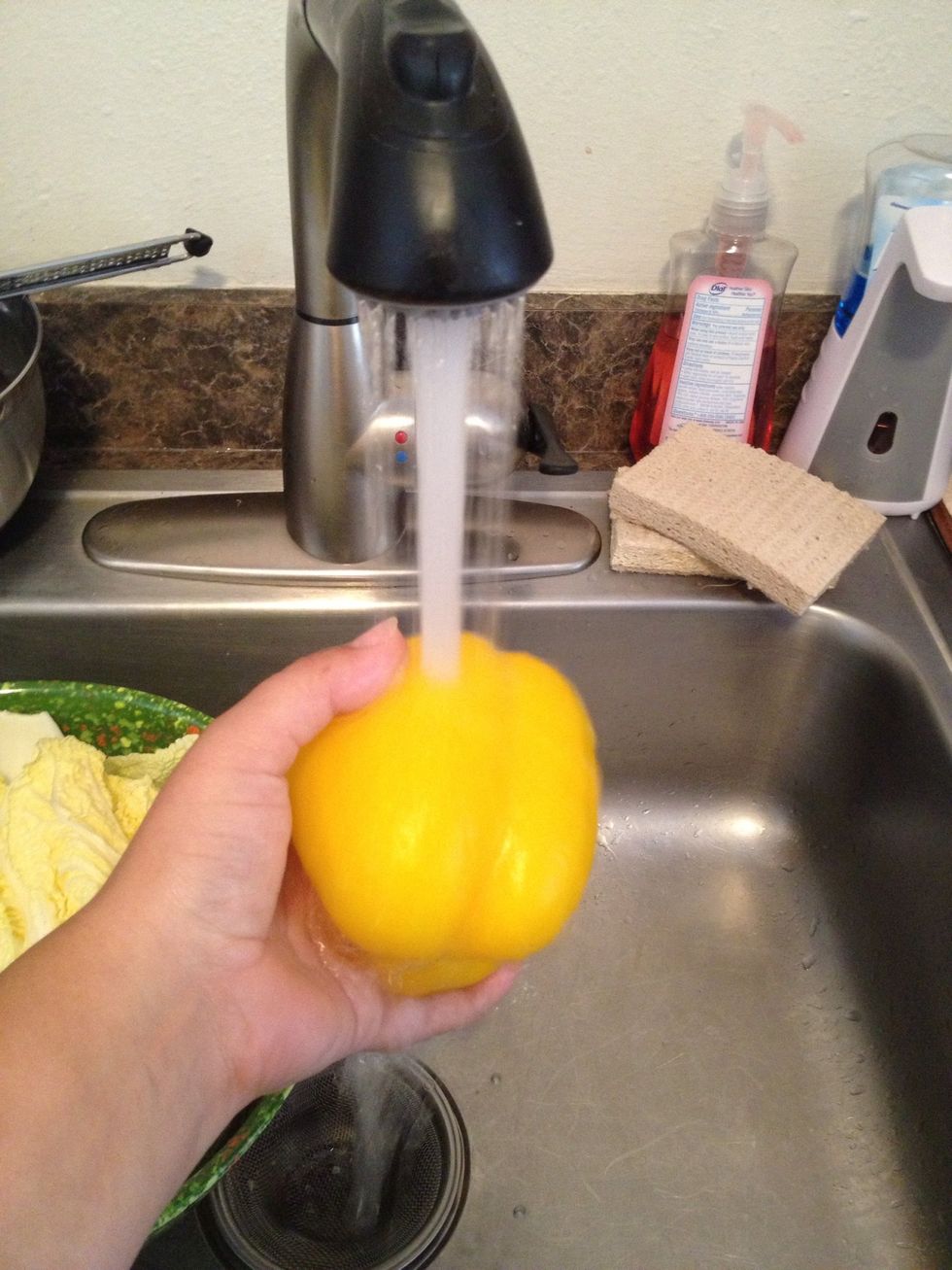 Rinse yellow bell pepper under cold water.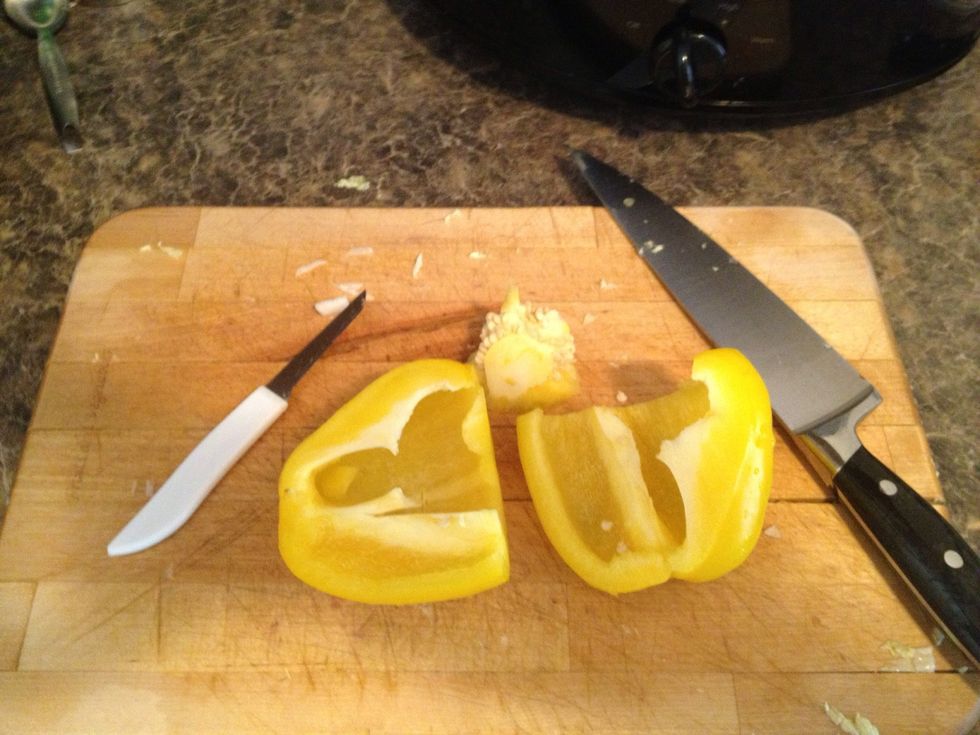 Half the pepper and clean out the white parts and the seeds.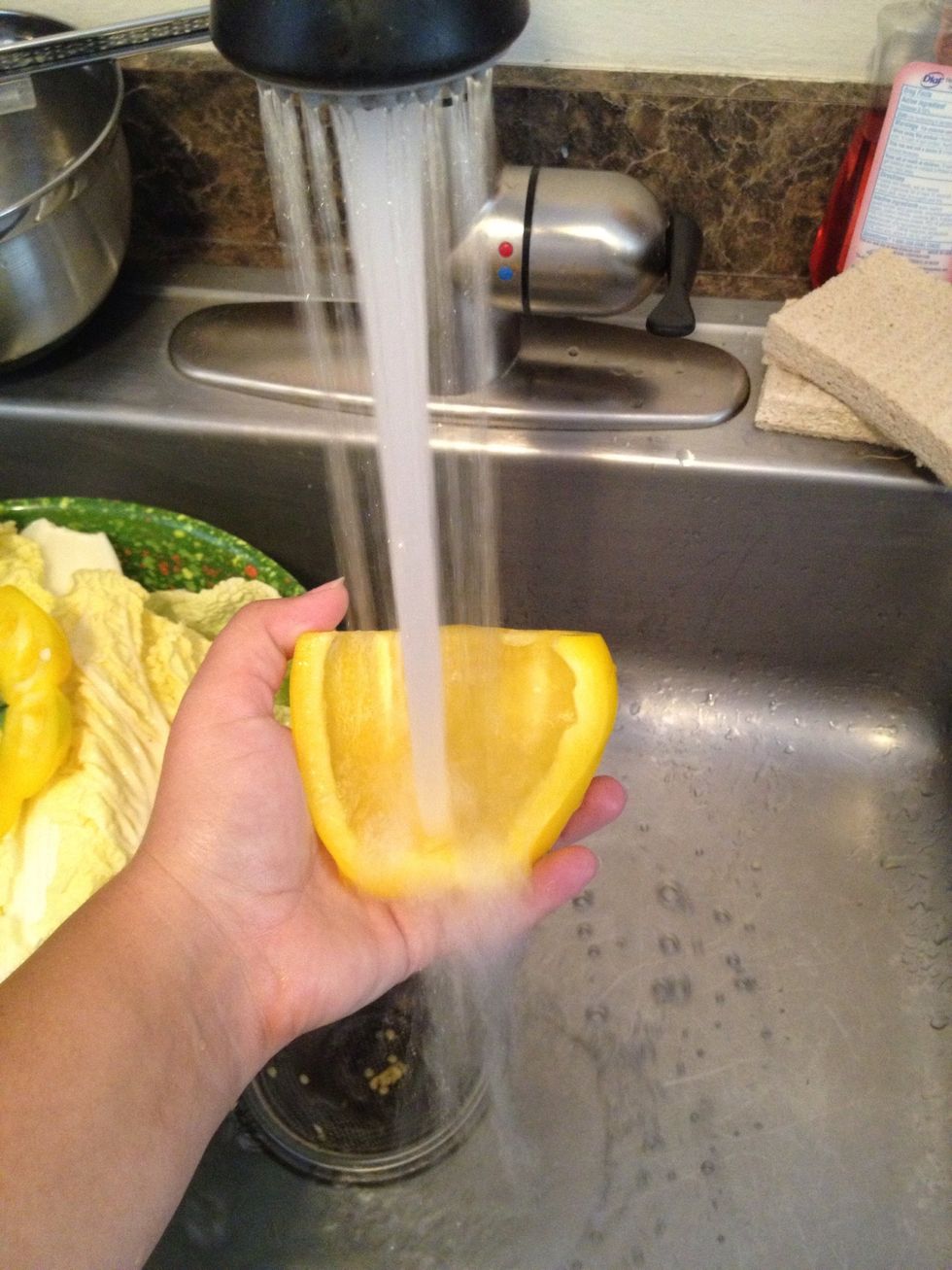 Rinse again to remove those stubborn seeds!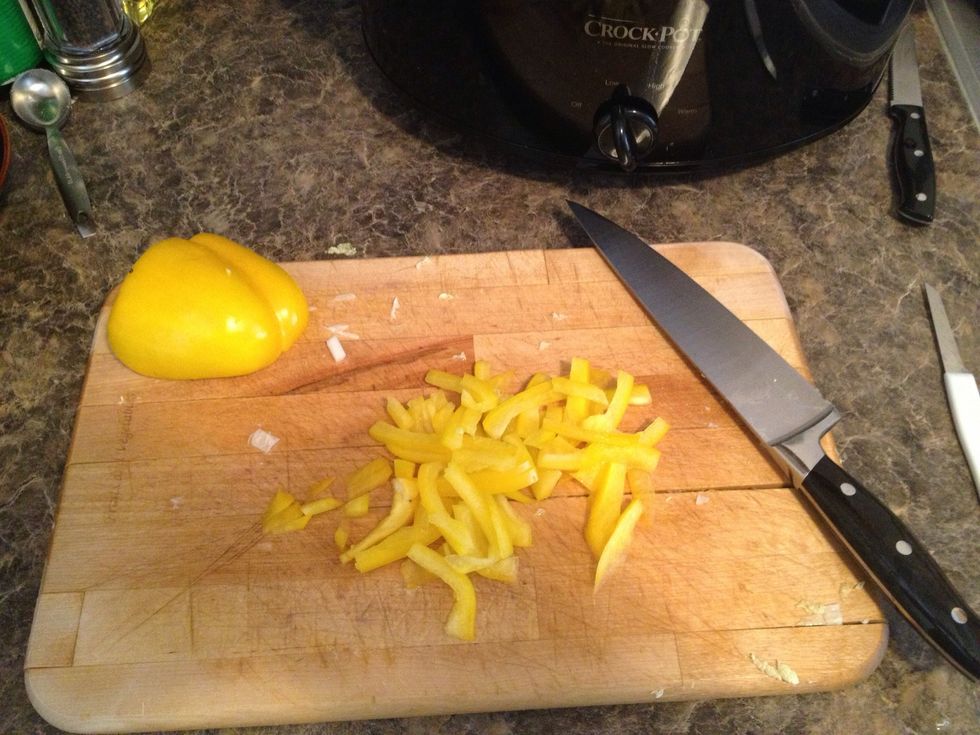 Thinly slice the pepper into bite size strips.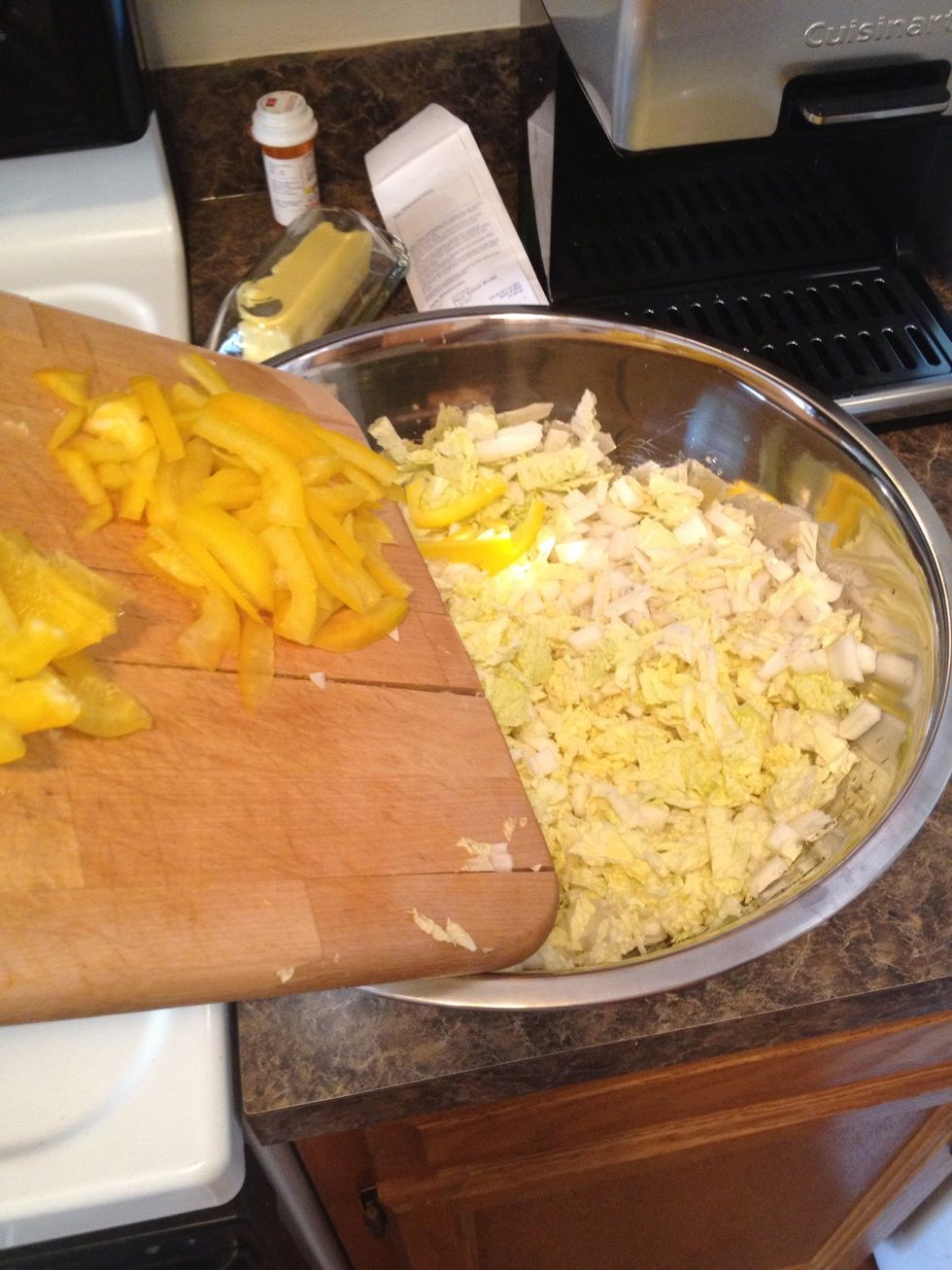 Add to the slaw mixture.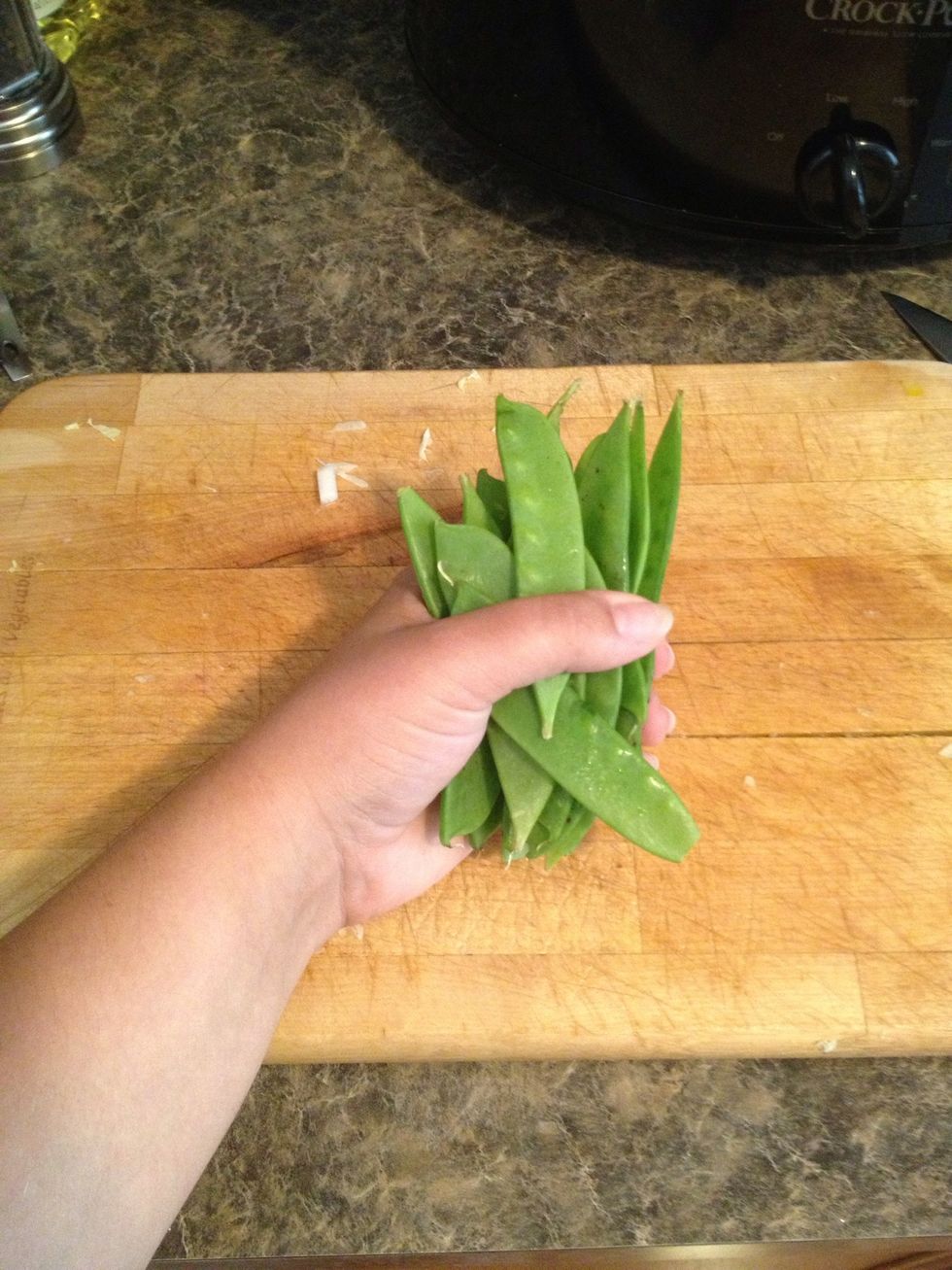 Use about a 1/2 cup of snow peas or a small handful.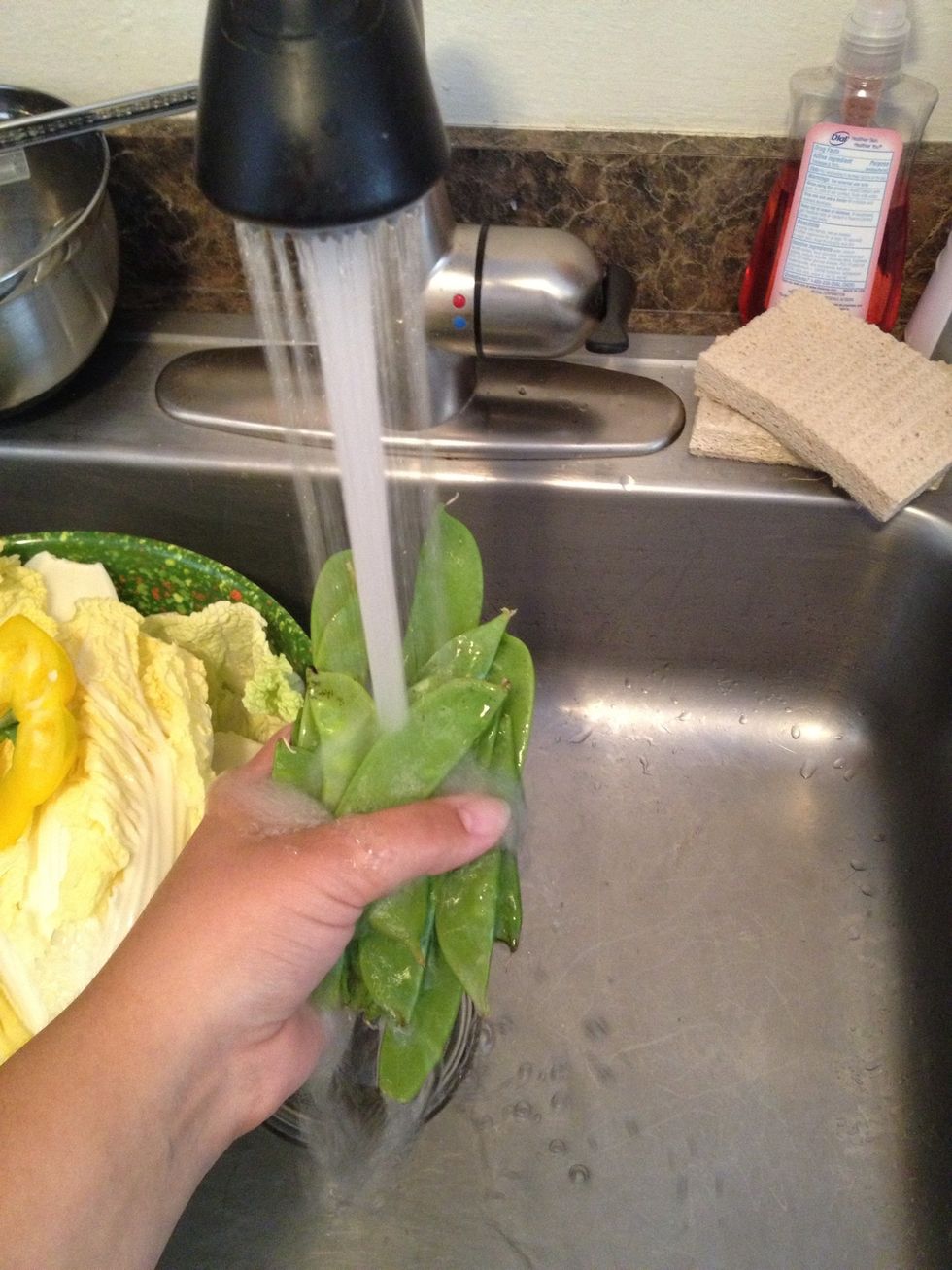 Rinse under cold water.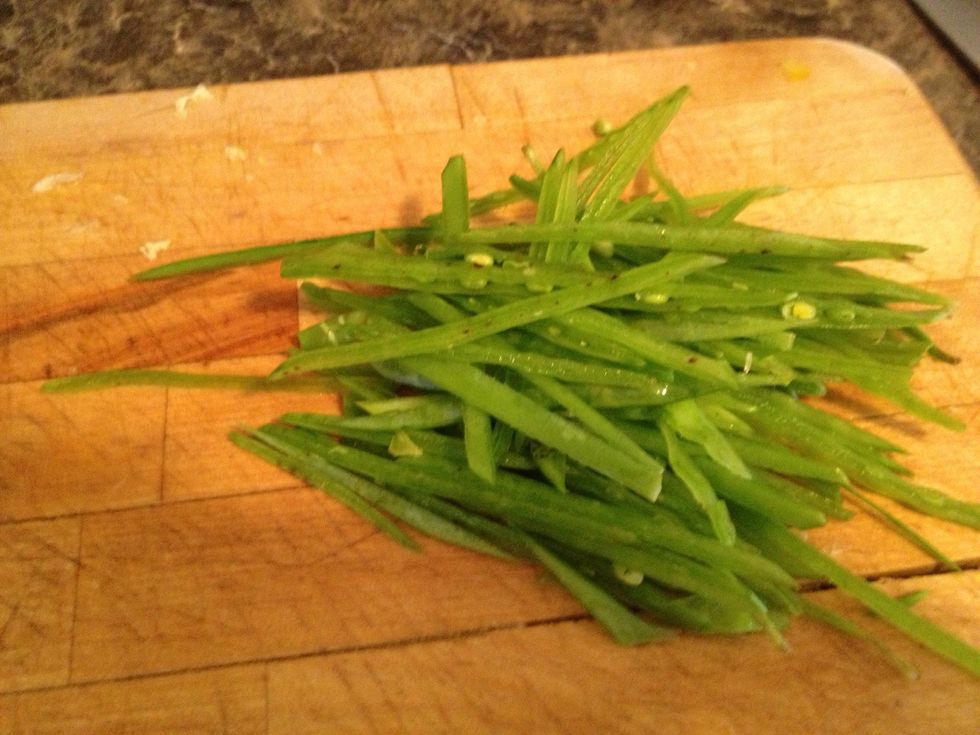 Thinly slice into stops lengthwise.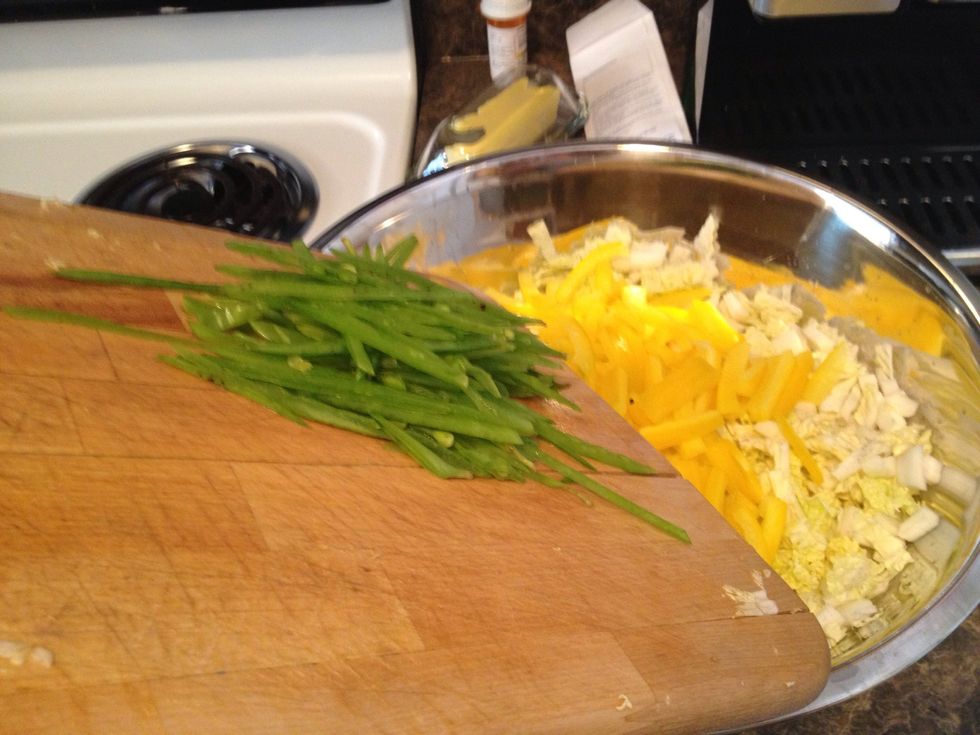 Add to slow mixture.
Rinse green onions under cold water.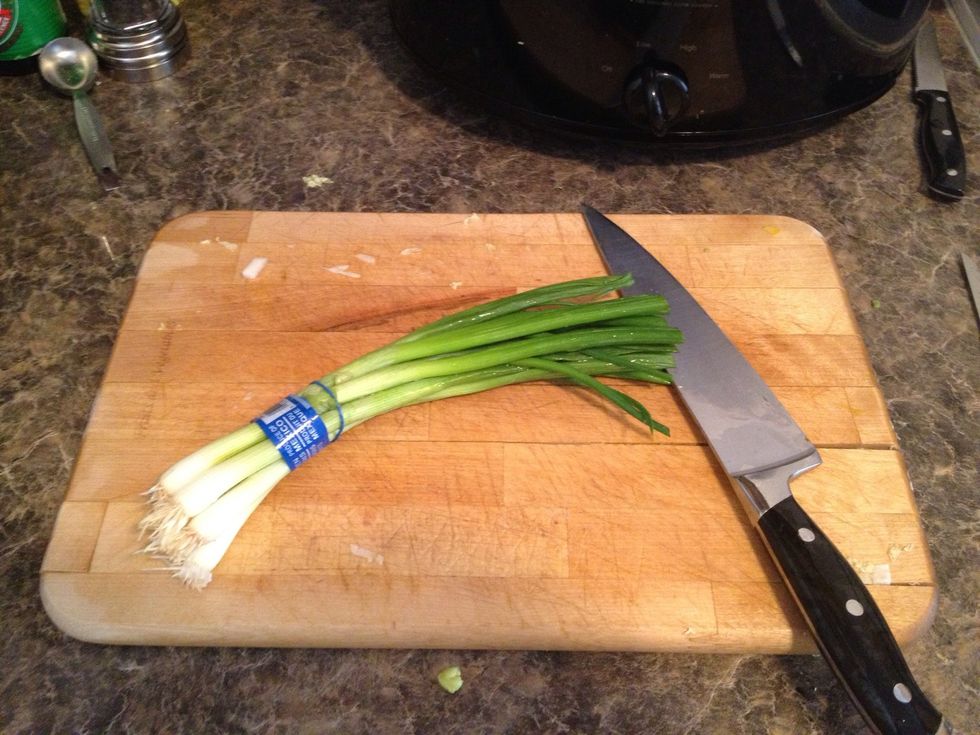 Chop off the tips of they are wilted looking or discolored.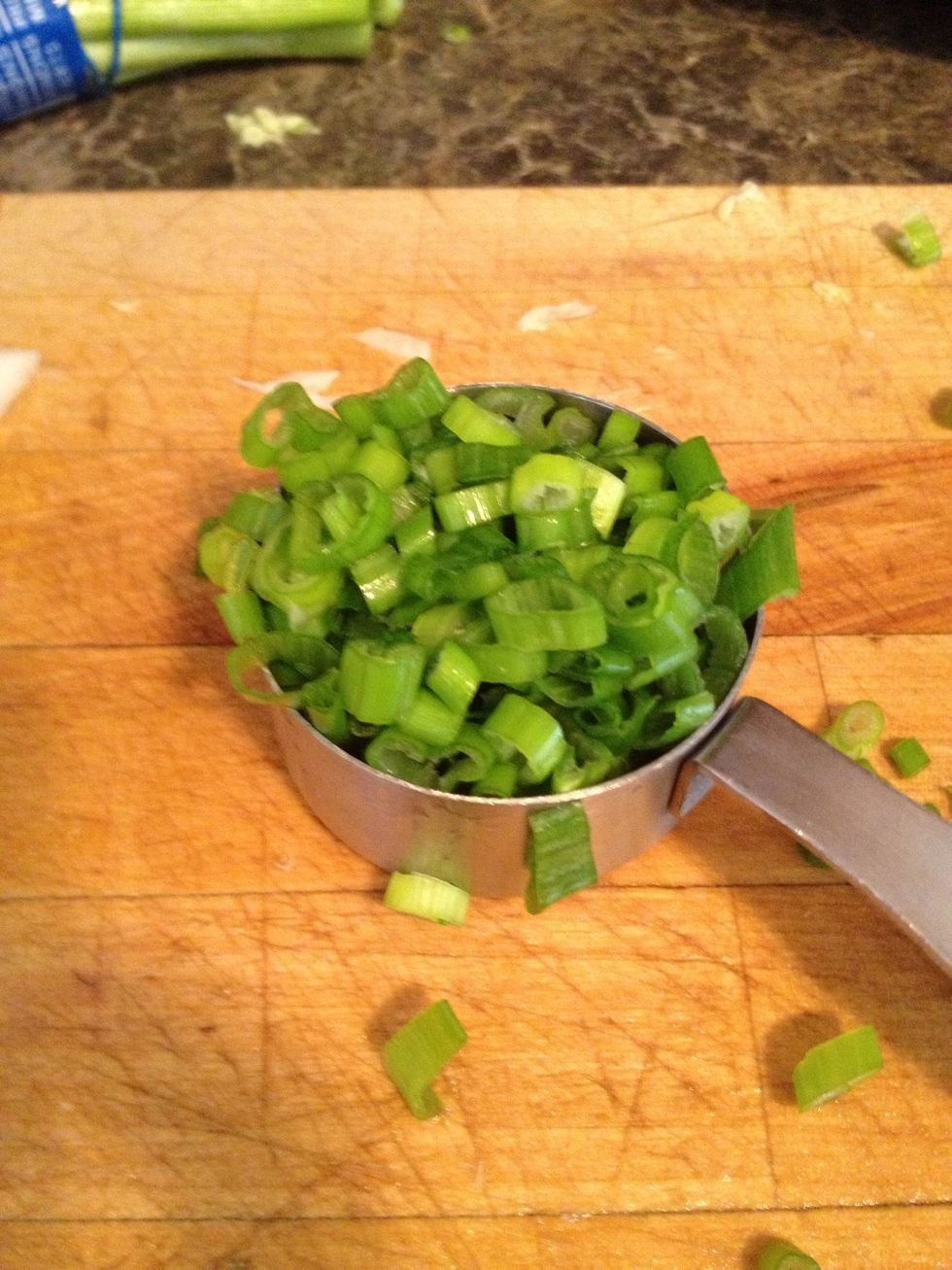 Chop about 1/4 cup.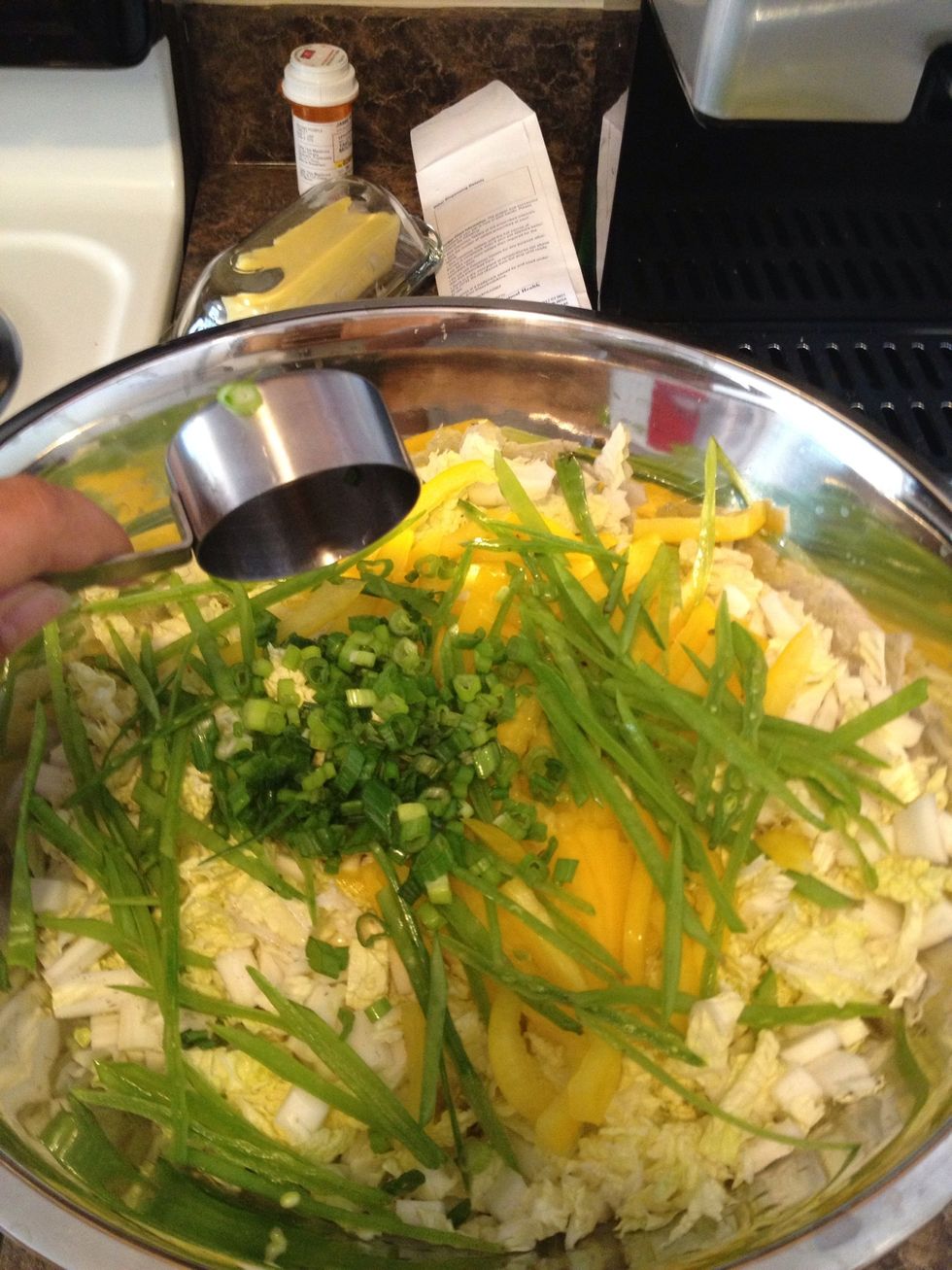 Add to slaw mixture.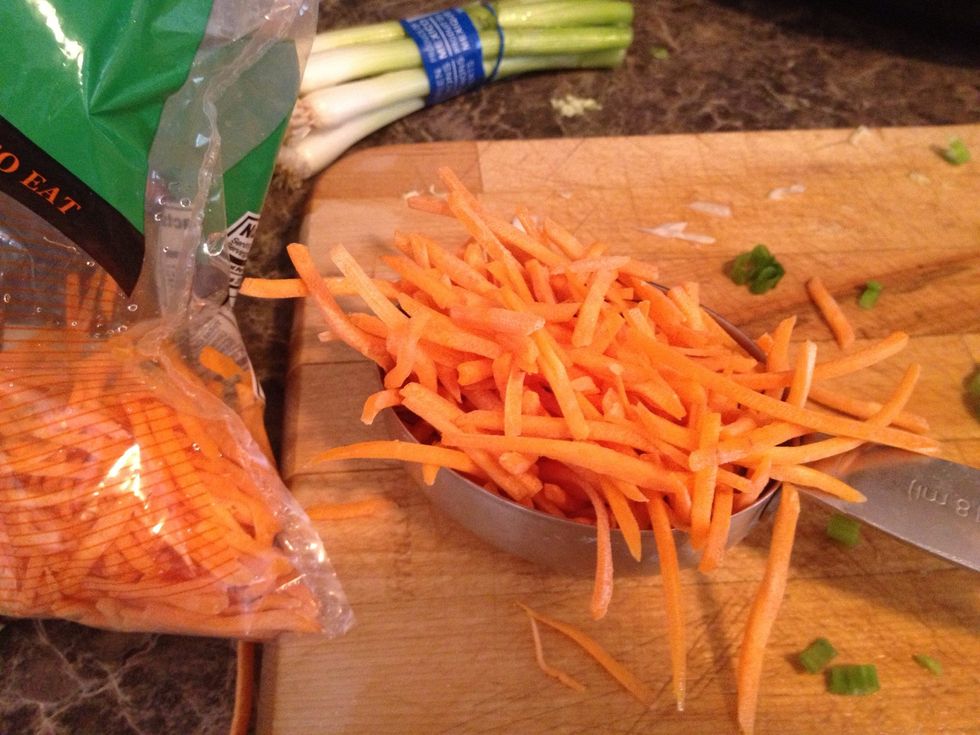 Either chop or buy shredded carrots. Measure out 1/2 cup.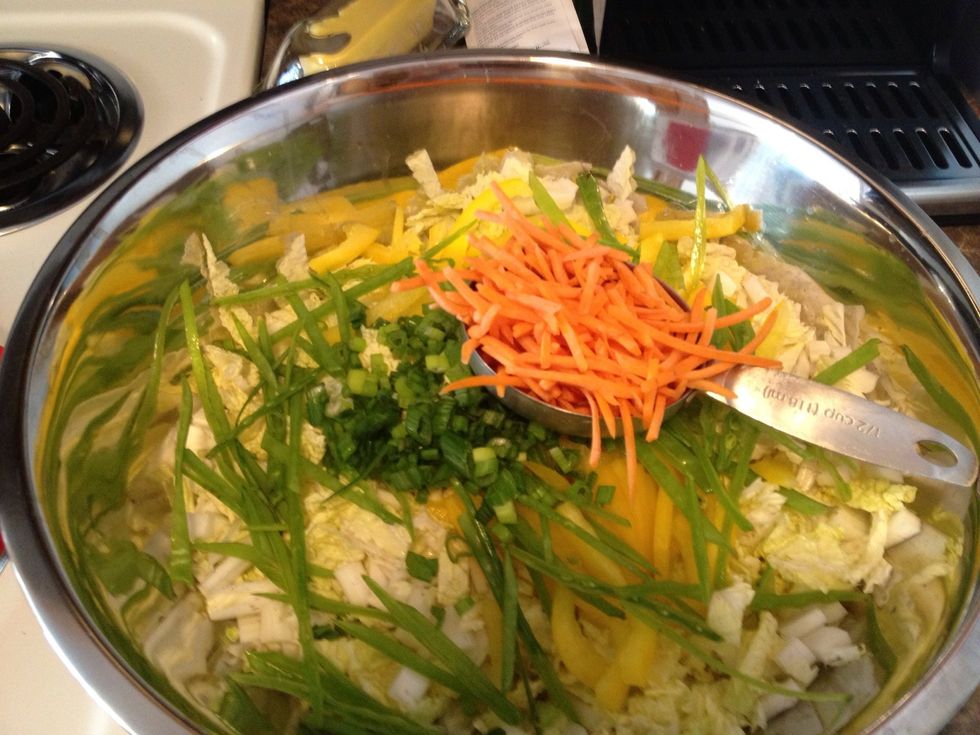 Add to slaw mixture.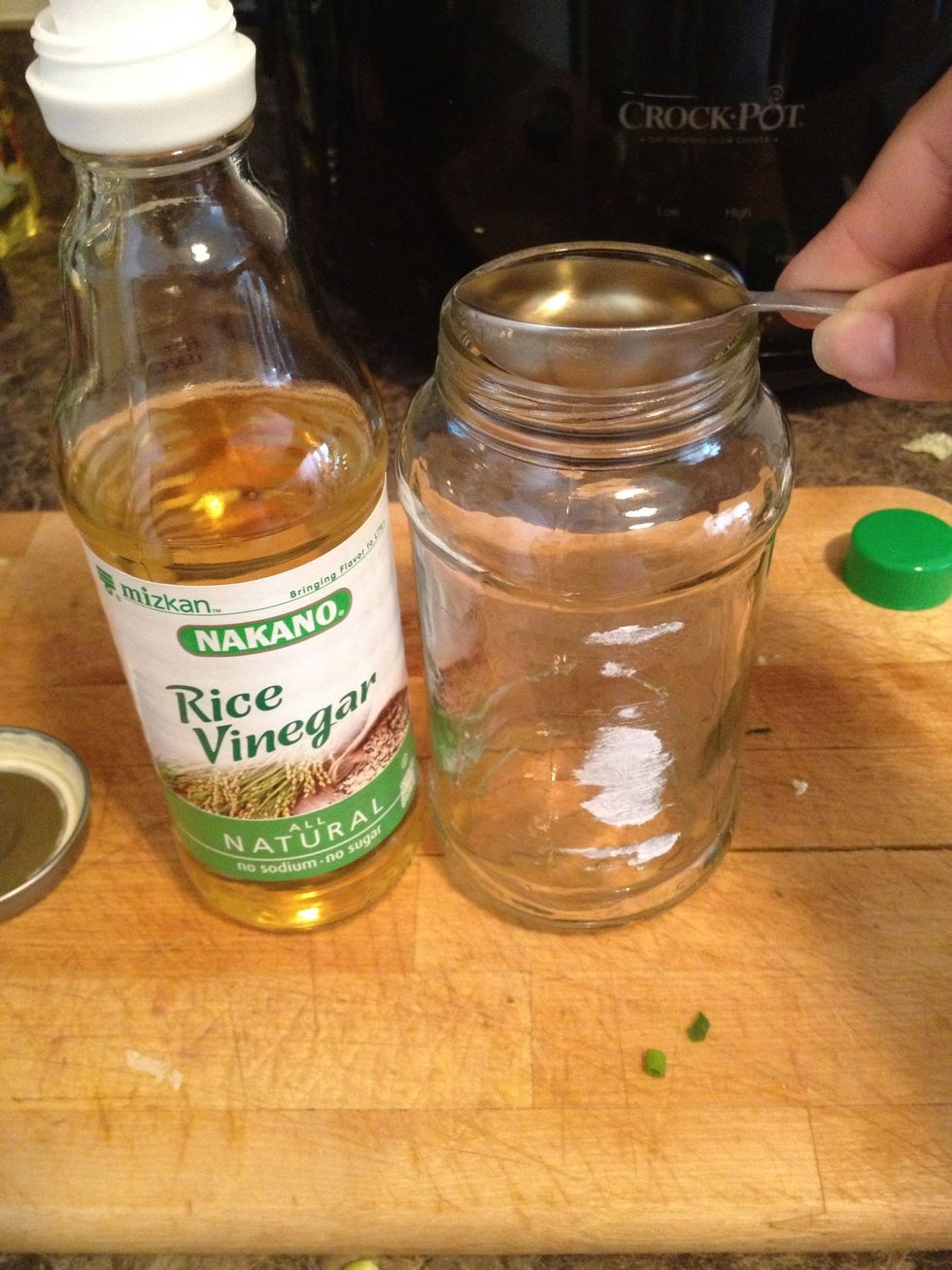 Time to make the dressing. In a screw top jar, combine 3 tablespoons rice vinegar,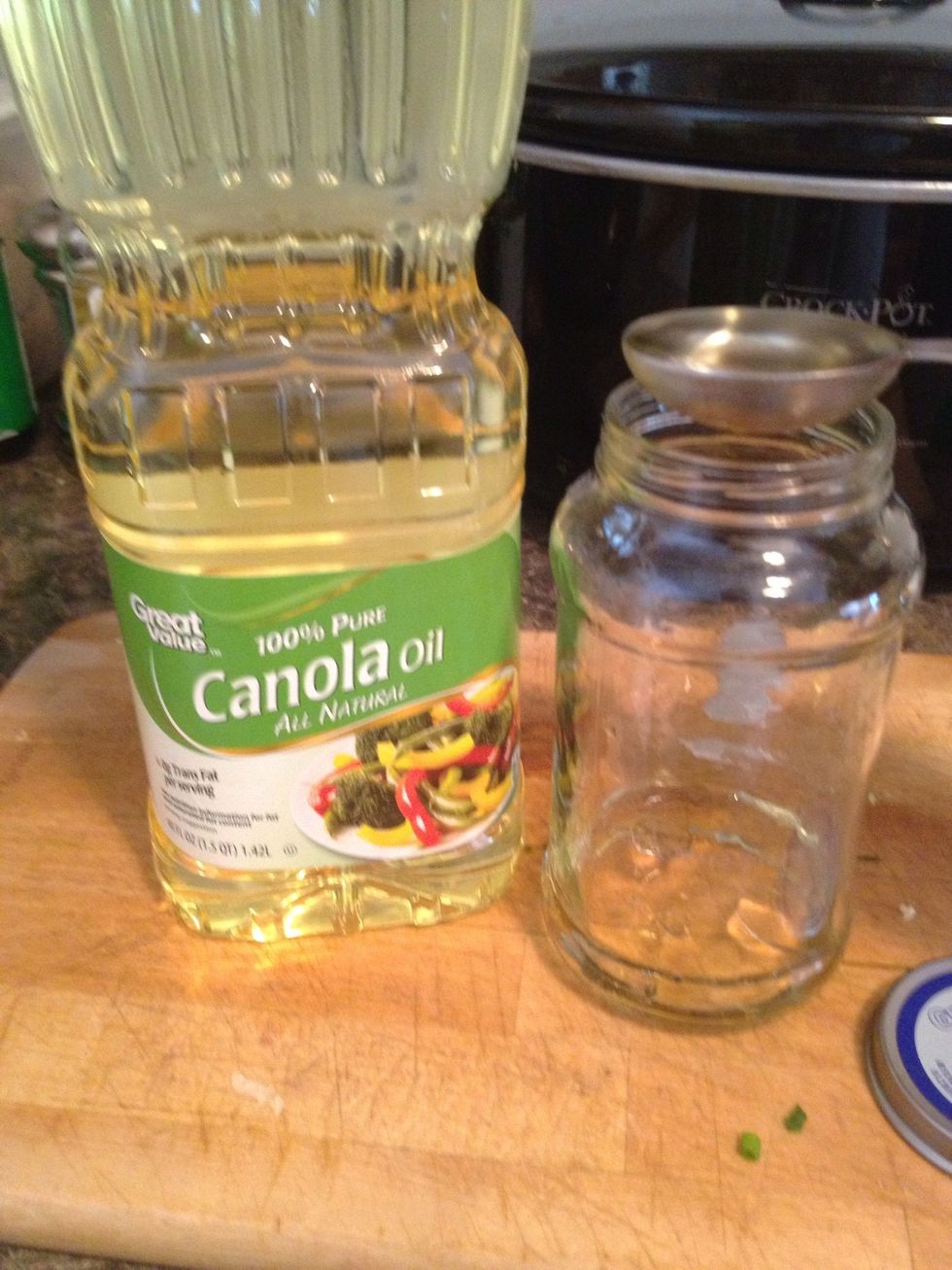 2 tablespoons canola oil,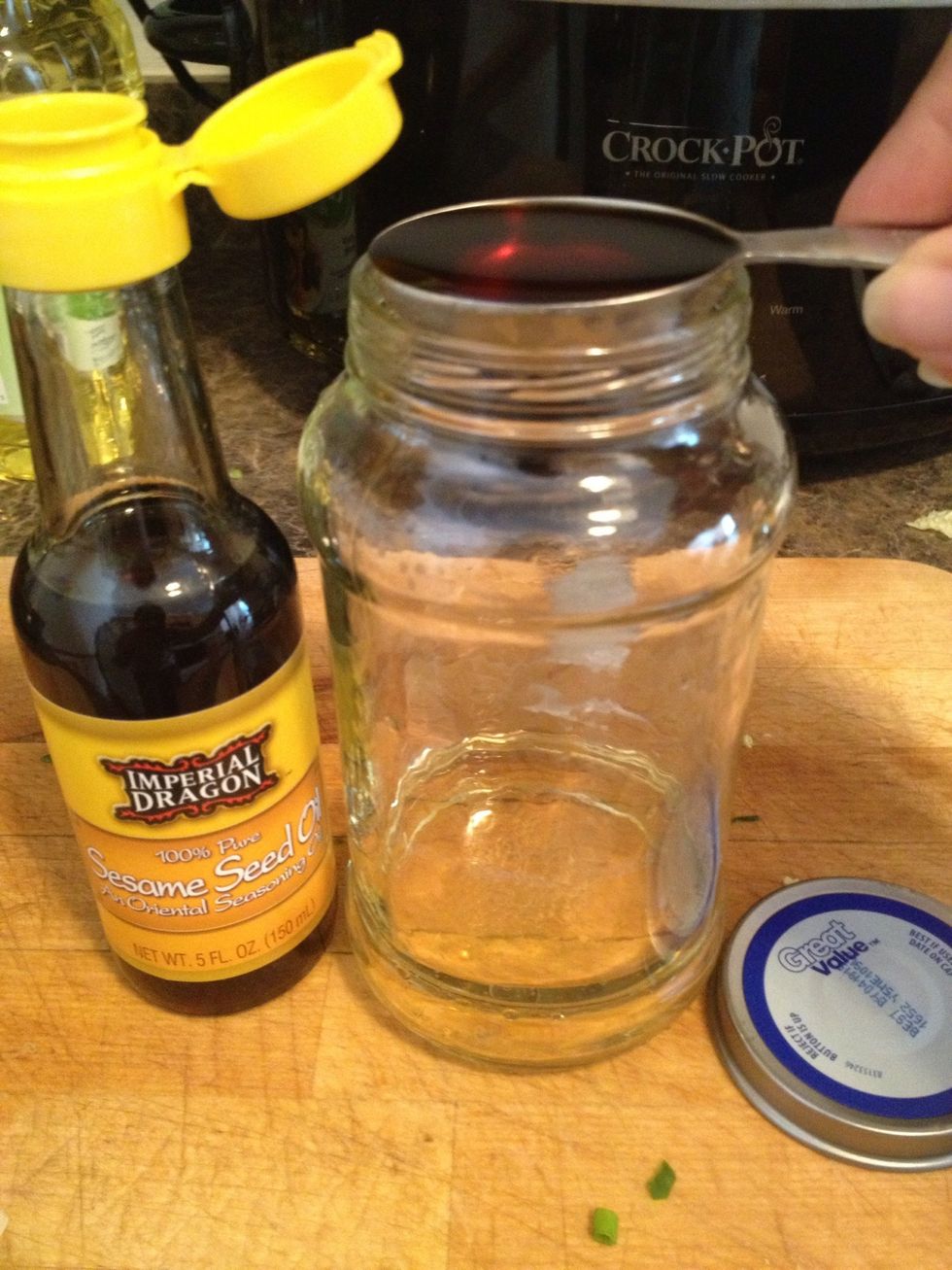 1 tablespoon sesame seed oil,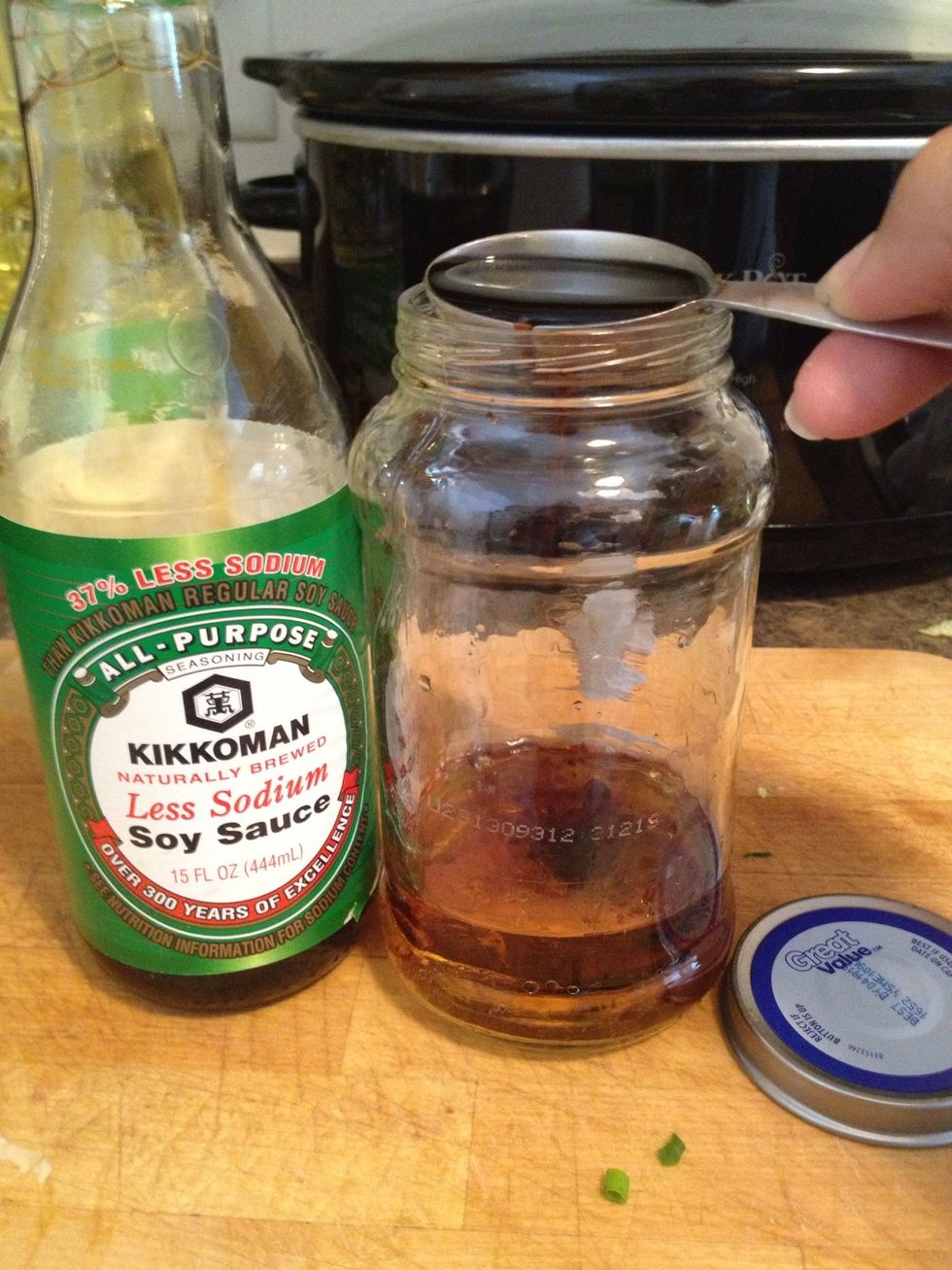 1 tablespoon reduced sodium soy sauce,
1/4 teaspoon salt,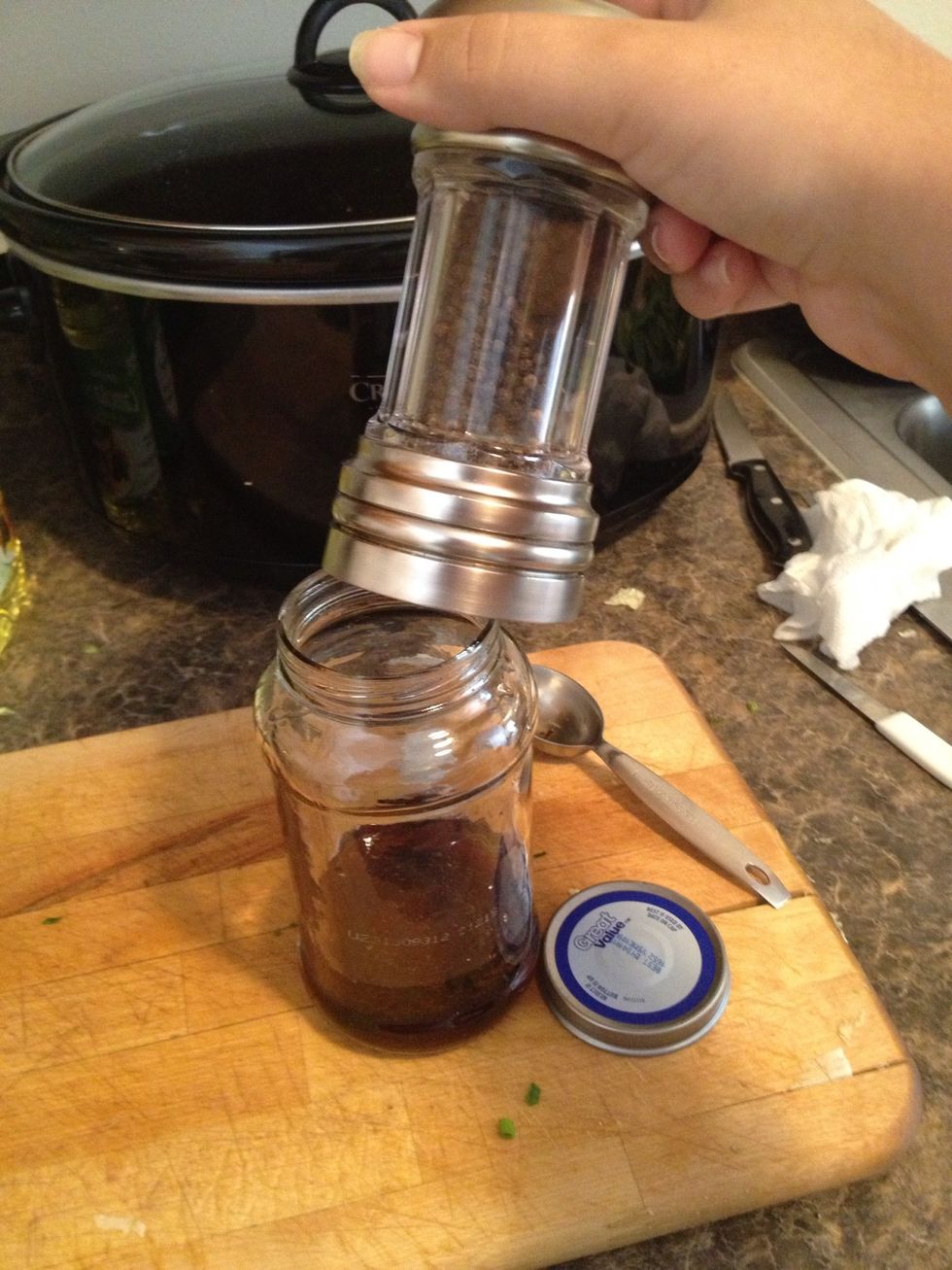 And 1/4 teaspoon pepper.
Put lid on tightly.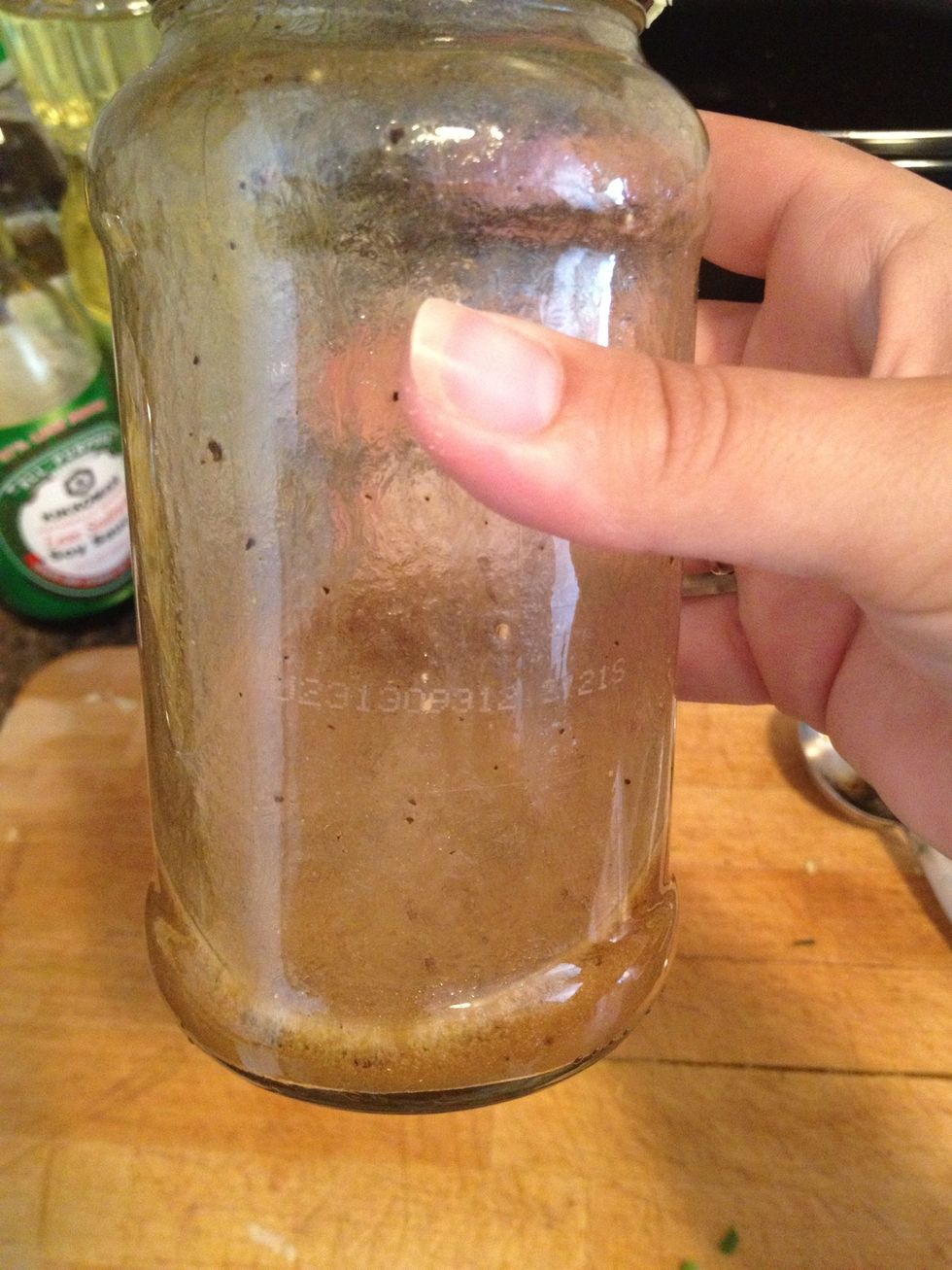 Shake vigorously. Should look like this.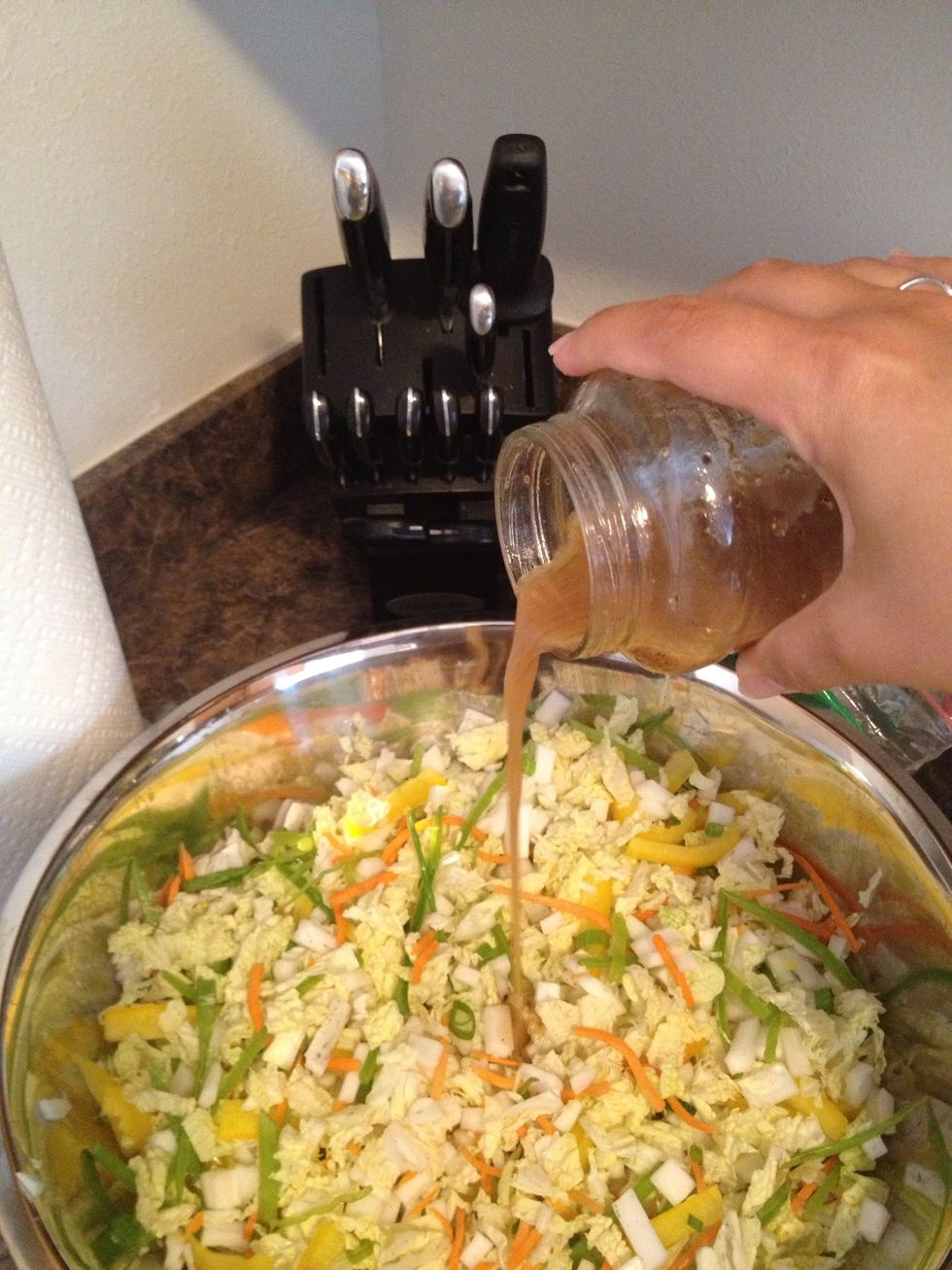 Pour into slaw mixture. Toss the slow with your hands until its completely coated.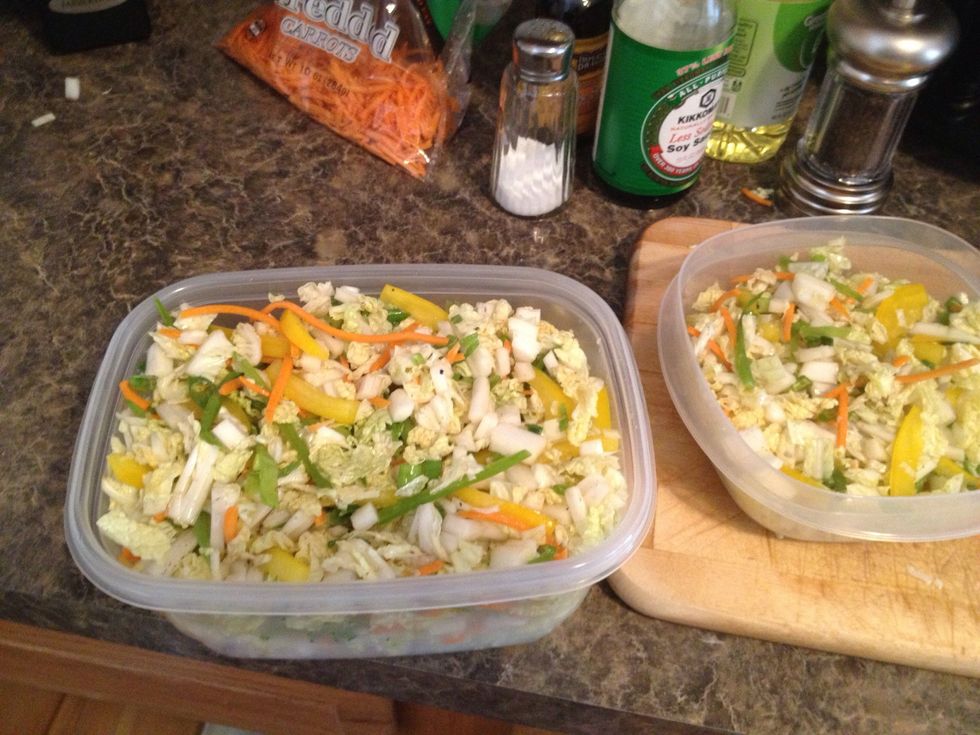 Either eat or place in the fridge until dinner time.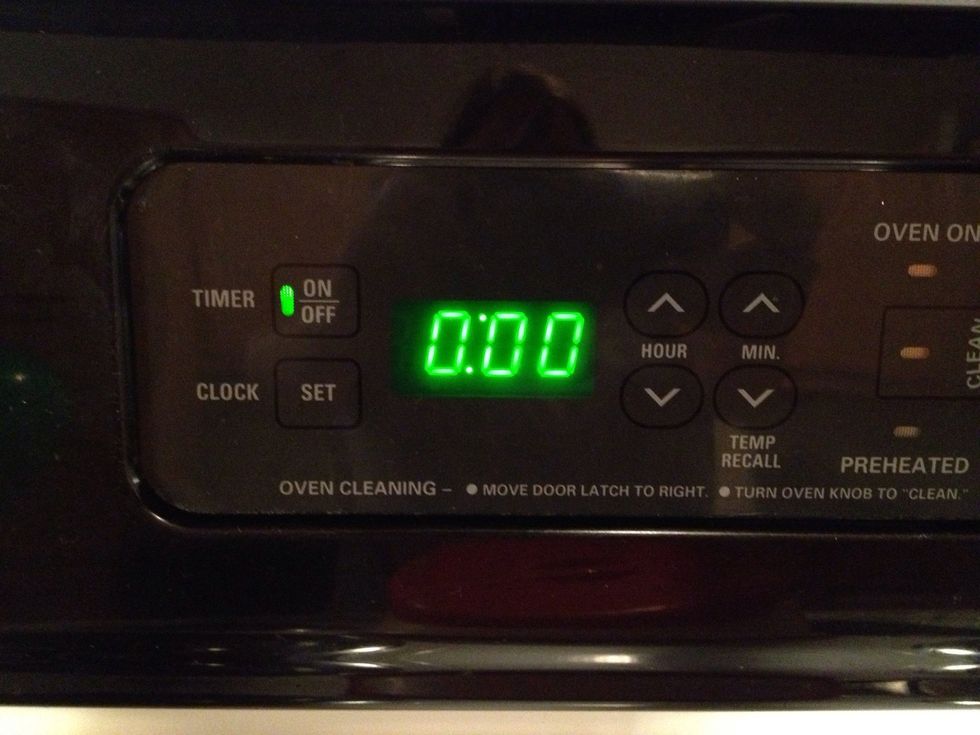 BEEP BEEP. Times up!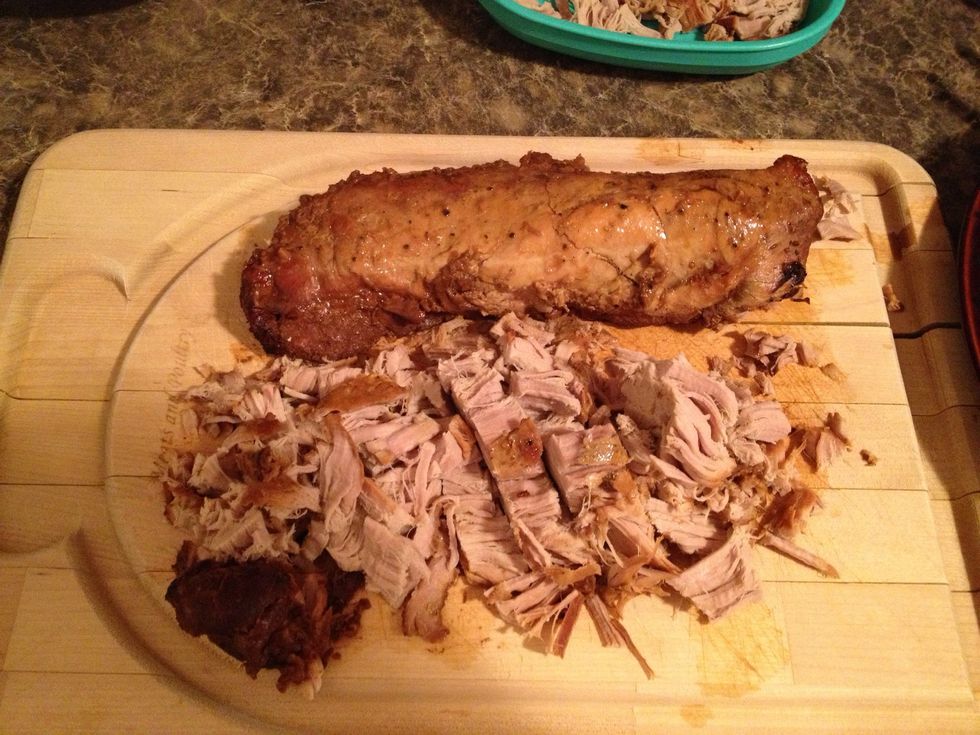 Take the tenderloins out and place on cutting board. This is why I suggest 5 hours instead of six. But hey, now we have teriyaki pulled pork! Lol. Anyways cut them up into slices or shreds. Lol.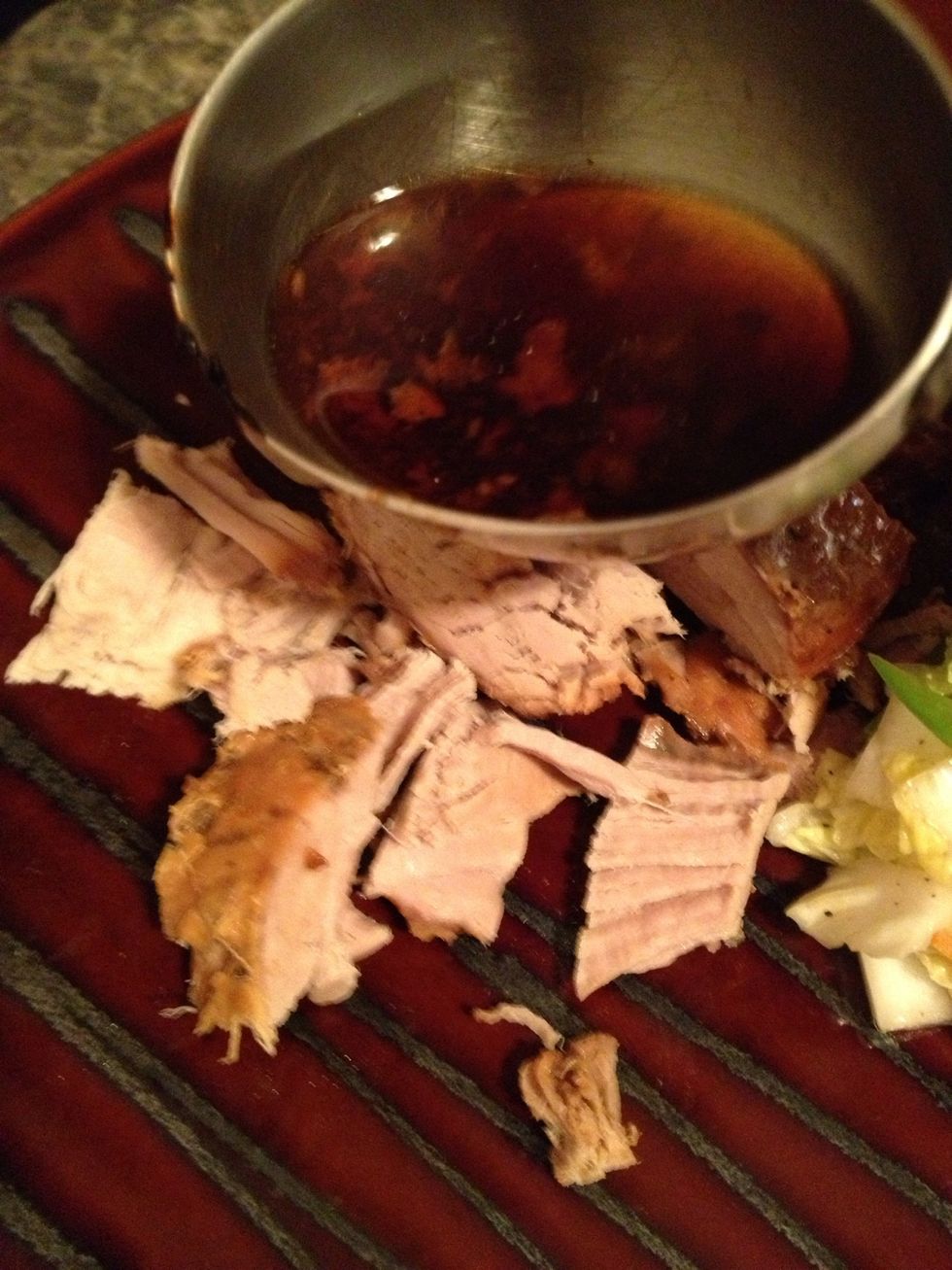 Take some of the sauce from the crock pot and drizzle over your serving.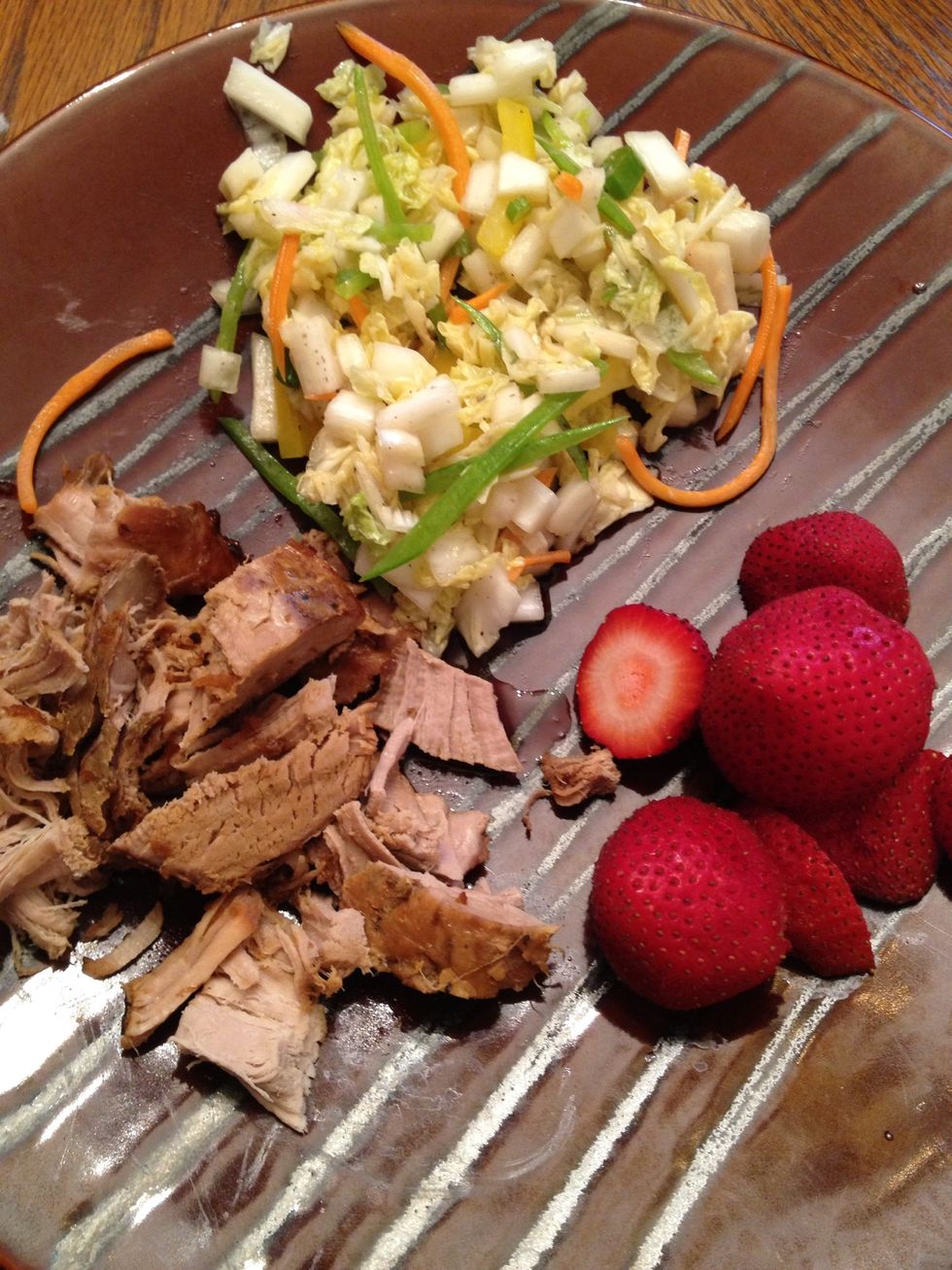 And there's your dinner! Have a nice fruit side and you're good to go! Enjoy!
2.0 12 oz pork tenderloin
1/2c Reduced-sodium soy sauce
1/4c Rice vinegar
3.0Tbsp Packed brown sugar
2.0tsp Grated fresh ginger
2.0 Cloves garlic, minced
Asian slaw supplies:
1/4tsp pepper
1.0 Medium napa cabbage (5 cups worth)
1.0 Medium yellow pepper
1/2c Shredded carrots
1/2c Snow pea pods
1/4c Green onions
3.0Tbsp Rice vinegar
2.0Tbsp Canola oil
1.0Tbsp Sesame seed oil
1.0Tbsp Reduced-sodium soy sauce
1/4tsp Salt
1/4tsp Pepper
Jamie Wakem
I love baking and cooking! I will continue adding recipes on here. Let me know your requests and I can see what I can do!