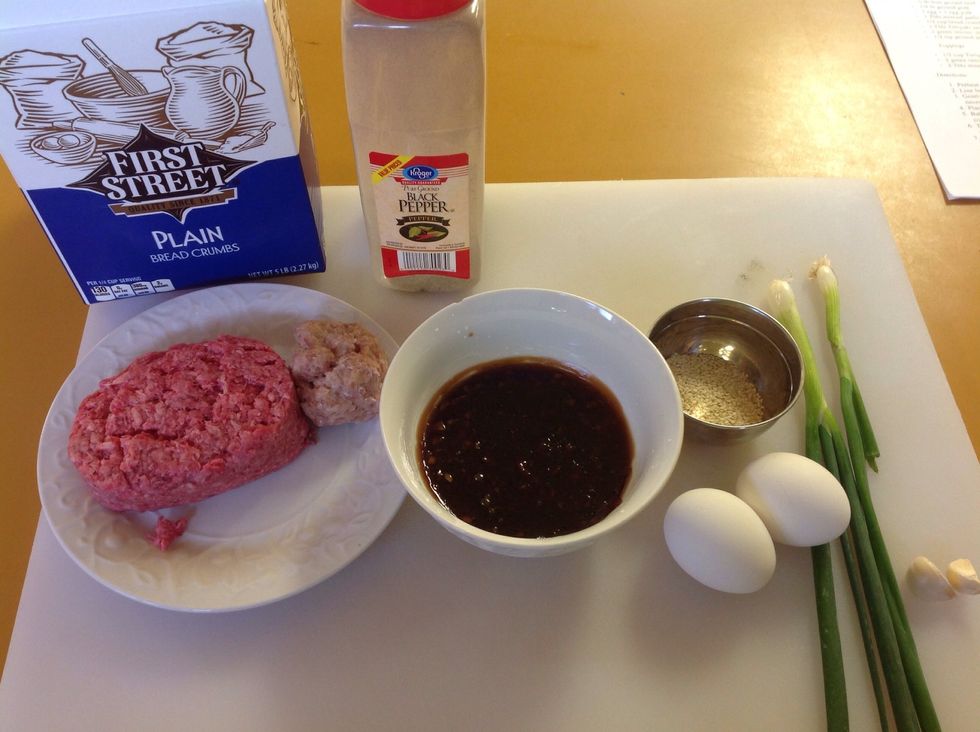 Grab out all necessary ingredients.
Have out all supplies.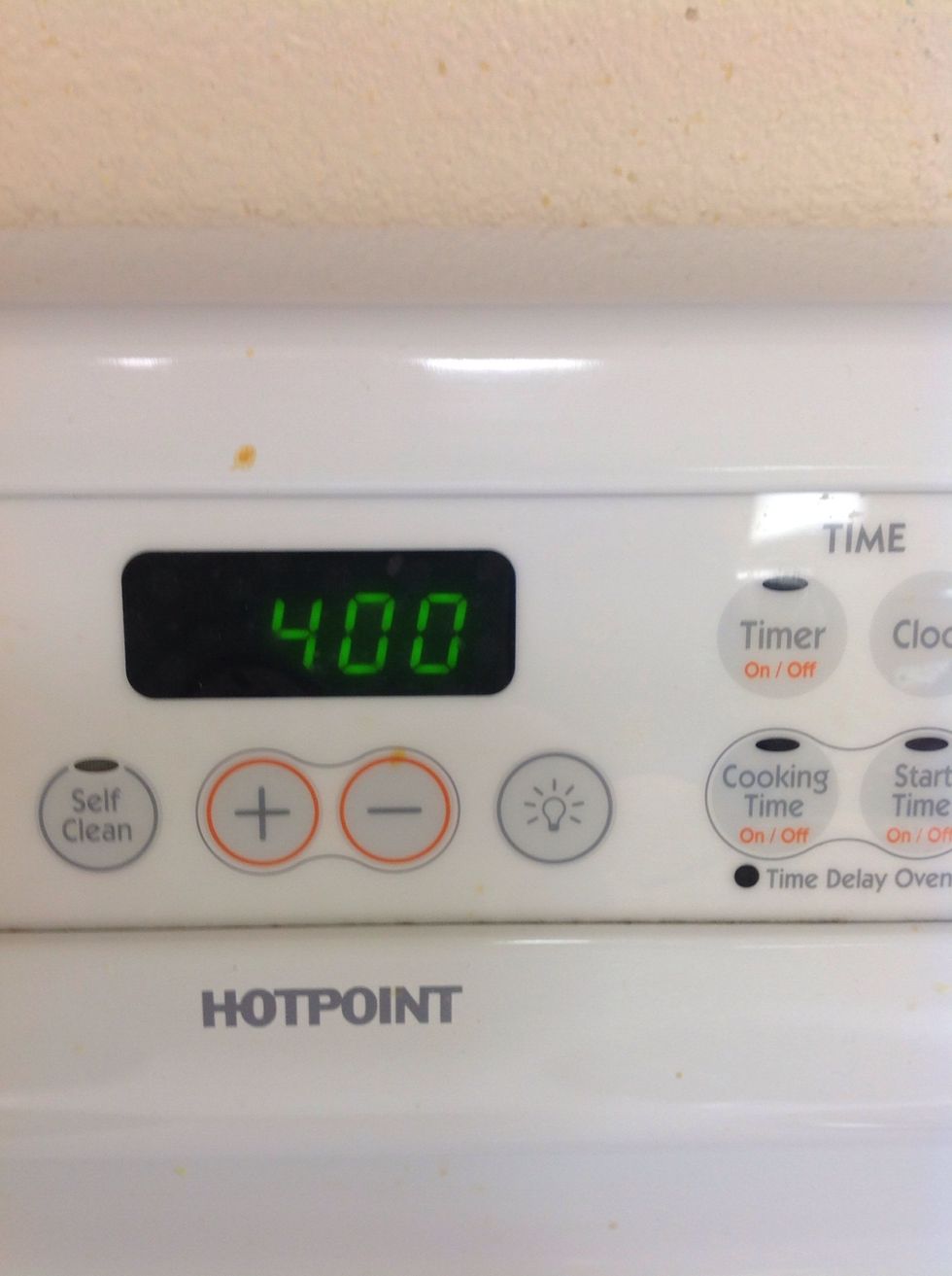 Pre-heat oven to 400 degrees, push start!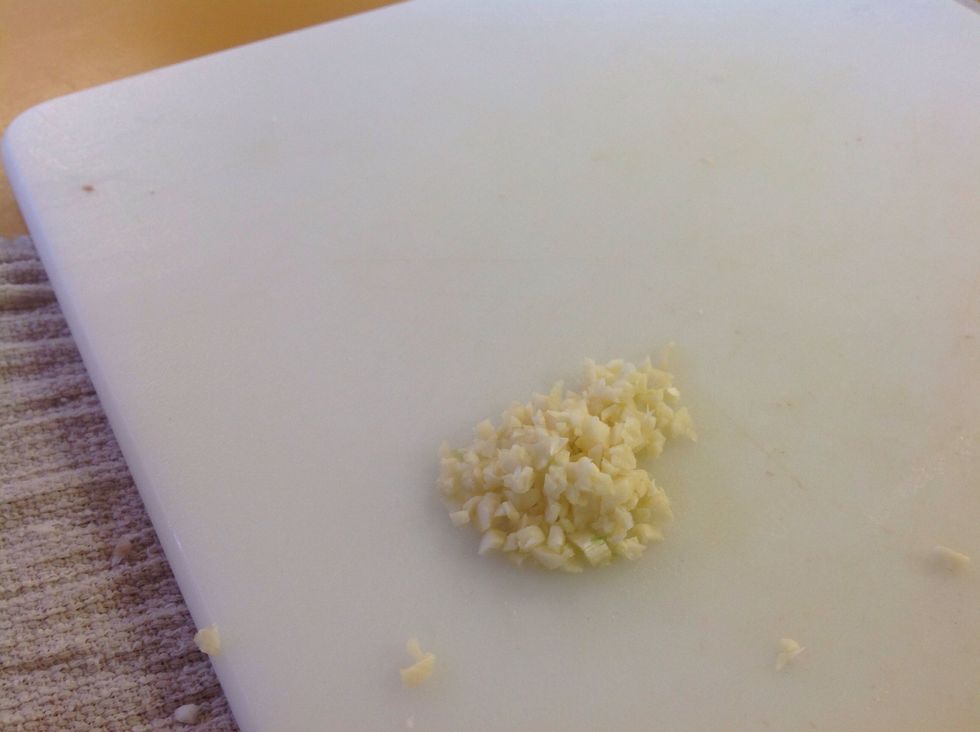 Finely mince garlic.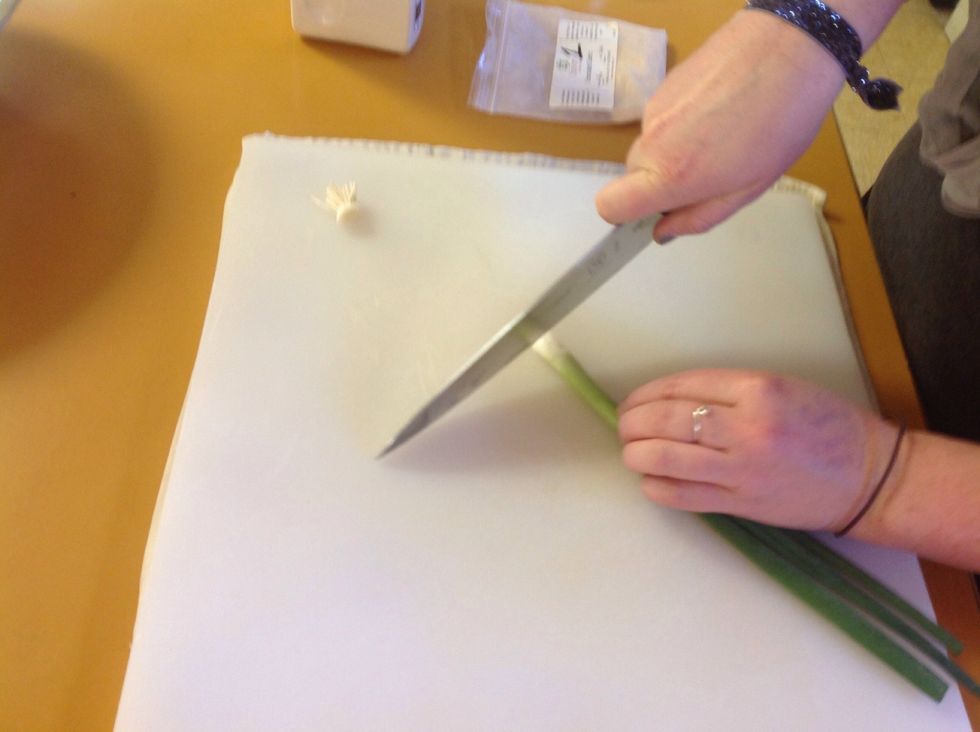 Slice the 1 green onion for the center of the meatballs. All of the green and white part of the onion will go in.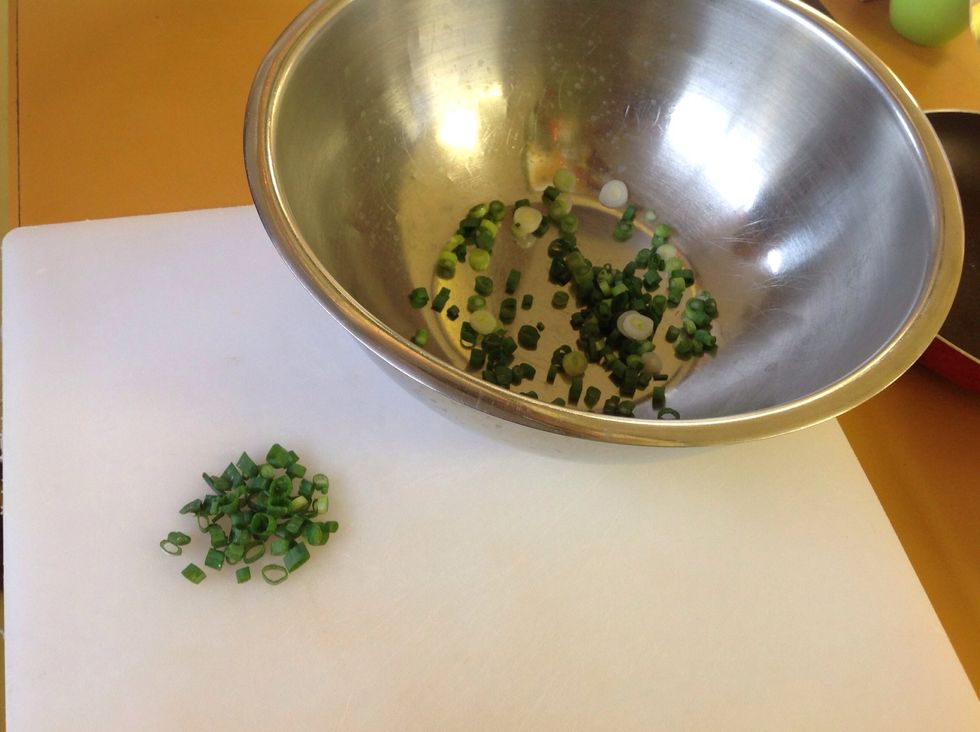 Slice one of the onions and put it into a large bowl.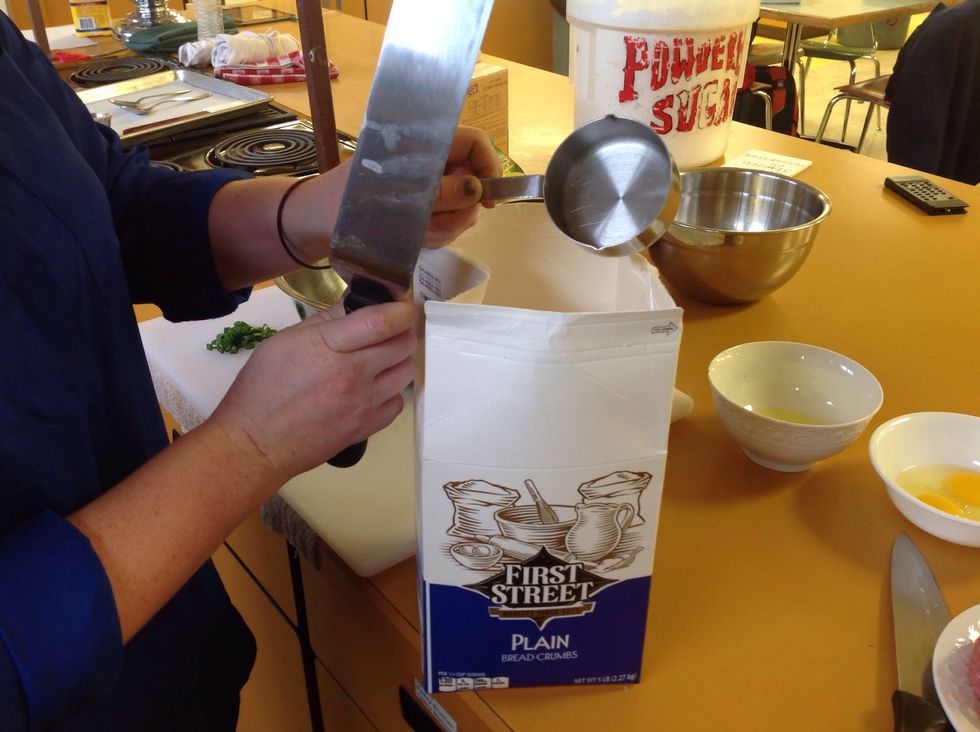 Measure the bread crumbs.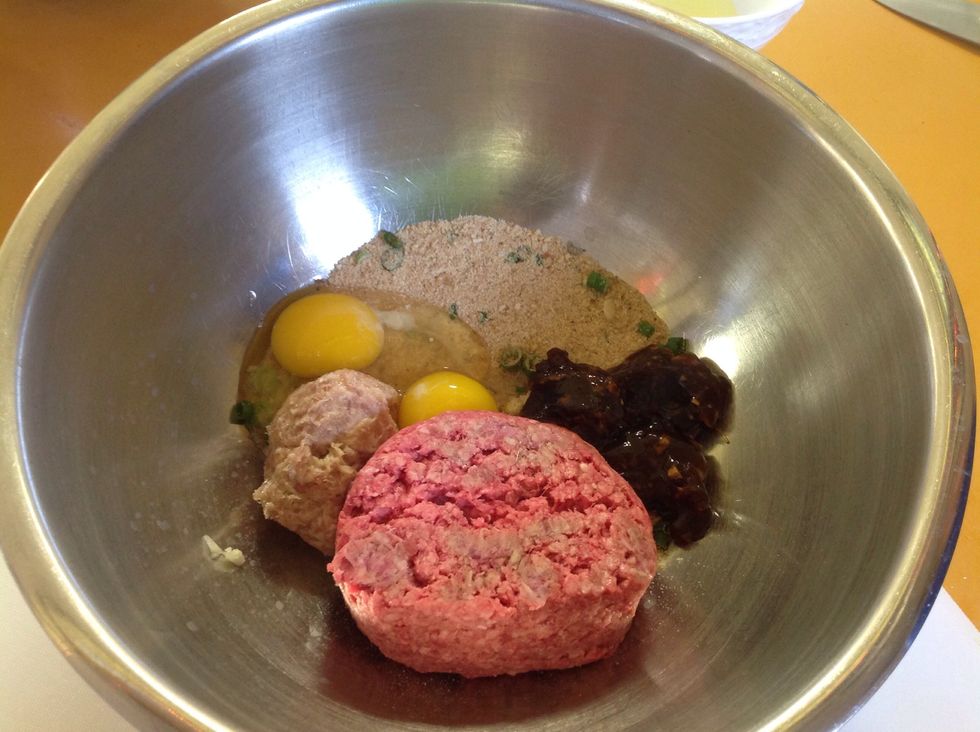 Add all the ingredients to one bowl. EXCEPT for 1 green onion, sesame seeds and 1/2 cup teriyaki sauce (those are garnishes).
Mix thoroughly, you can use a rubber scrapper or your hands for this part.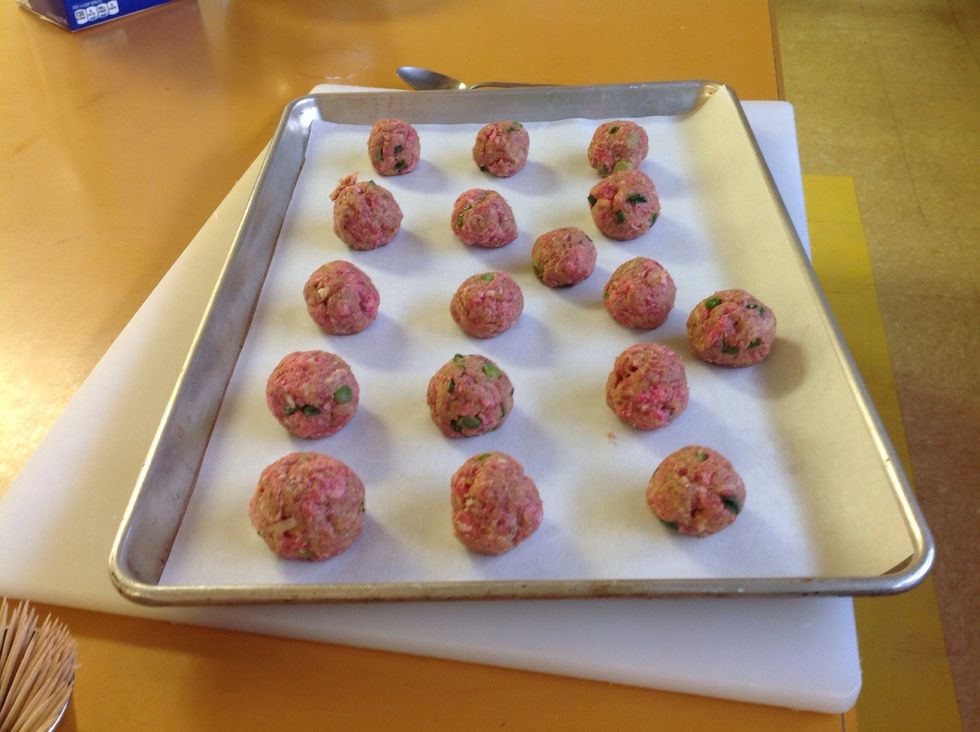 Make sure they are evenly spaced.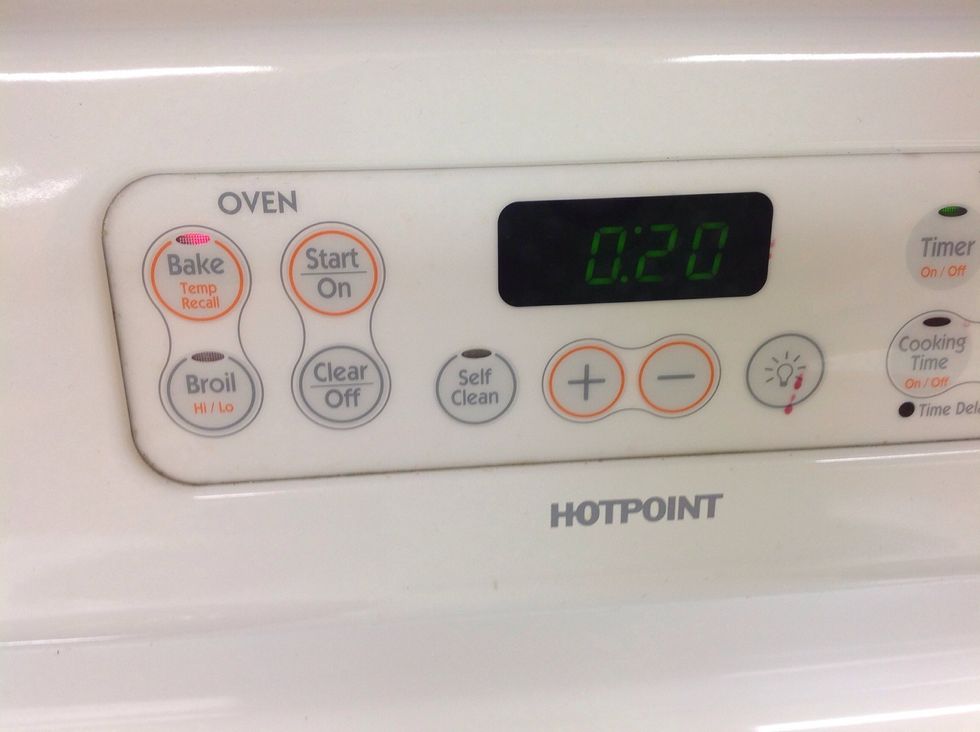 Bake for 20 minutes.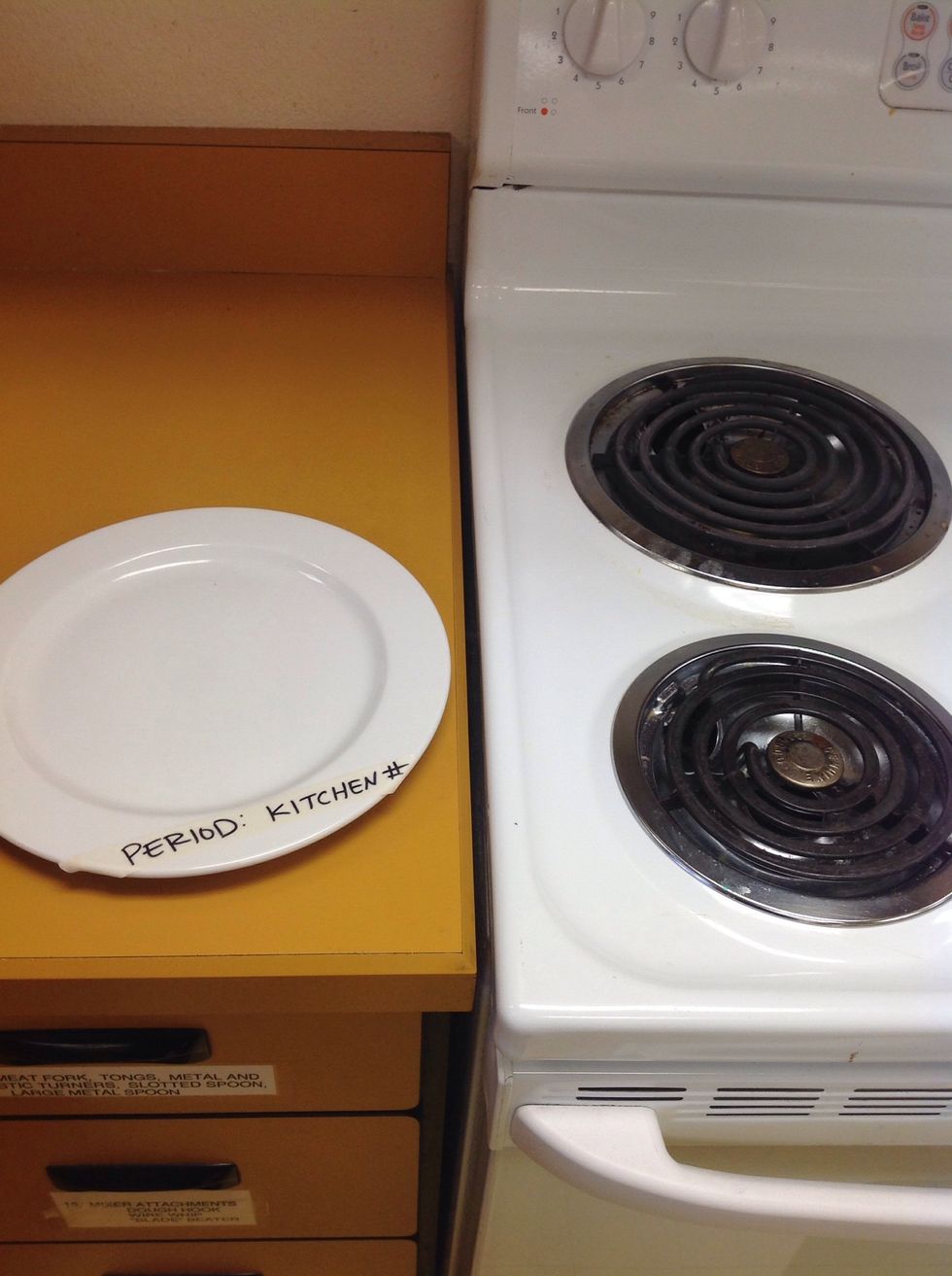 Leave out a plate labeled with your kitchens information.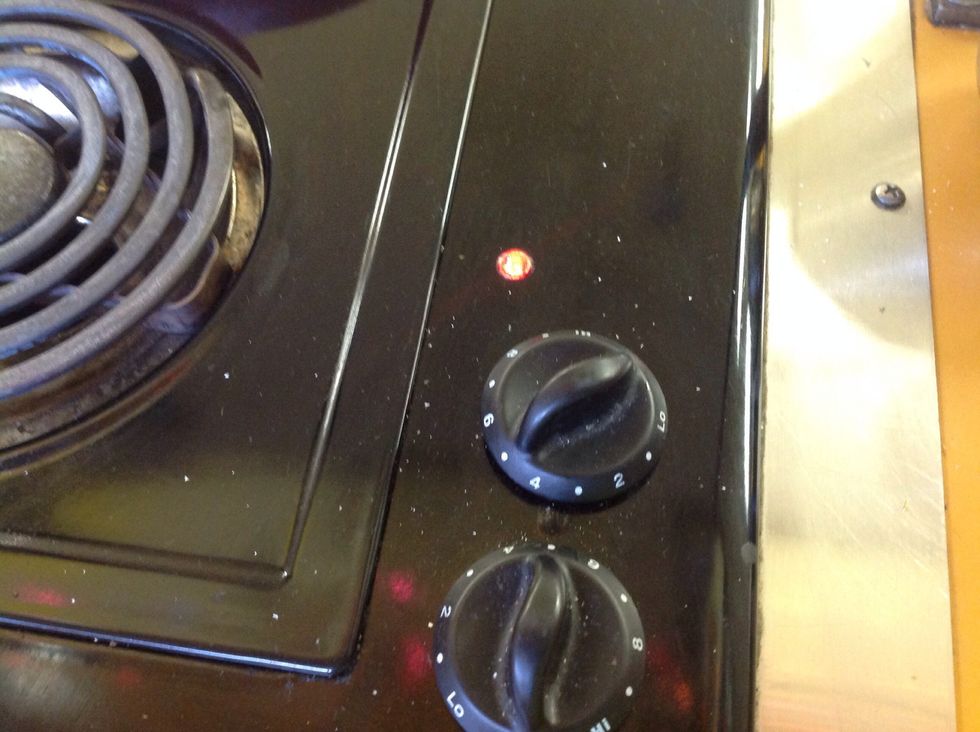 Turn heat to medium low to toast sesame seeds.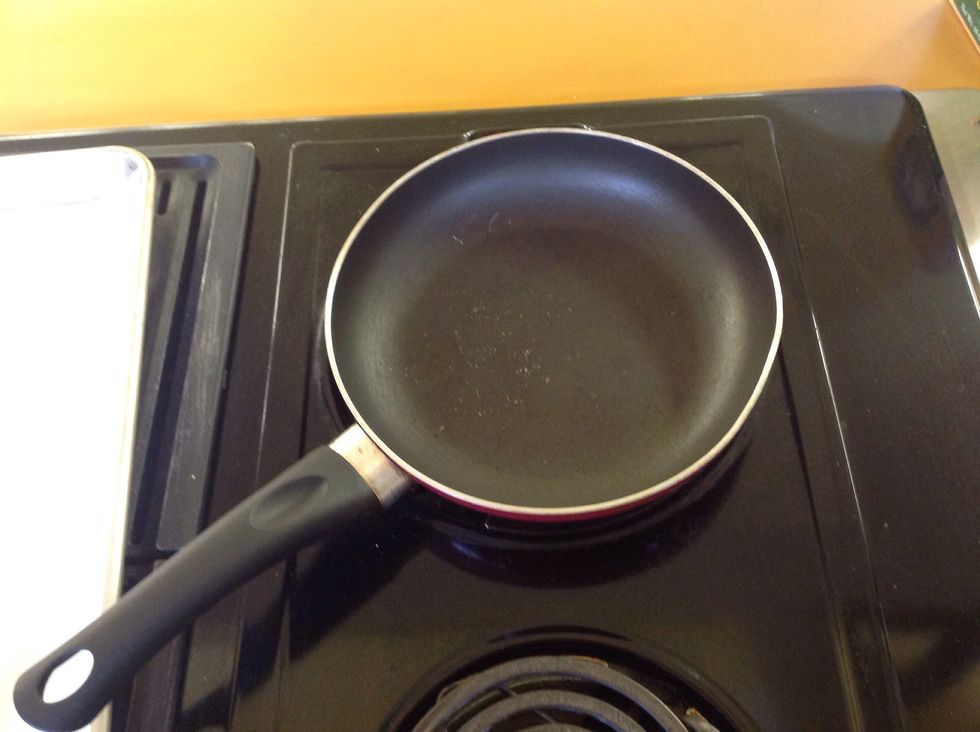 Start with a dry pan.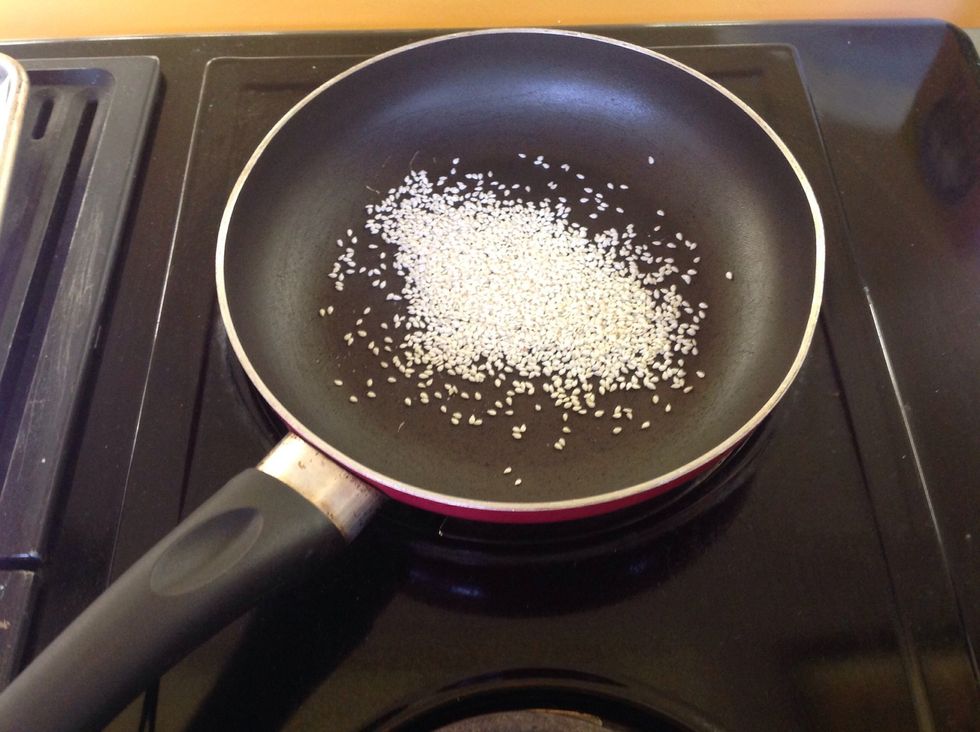 Then add sesame seeds and stir constantly until the seeds are golden brown.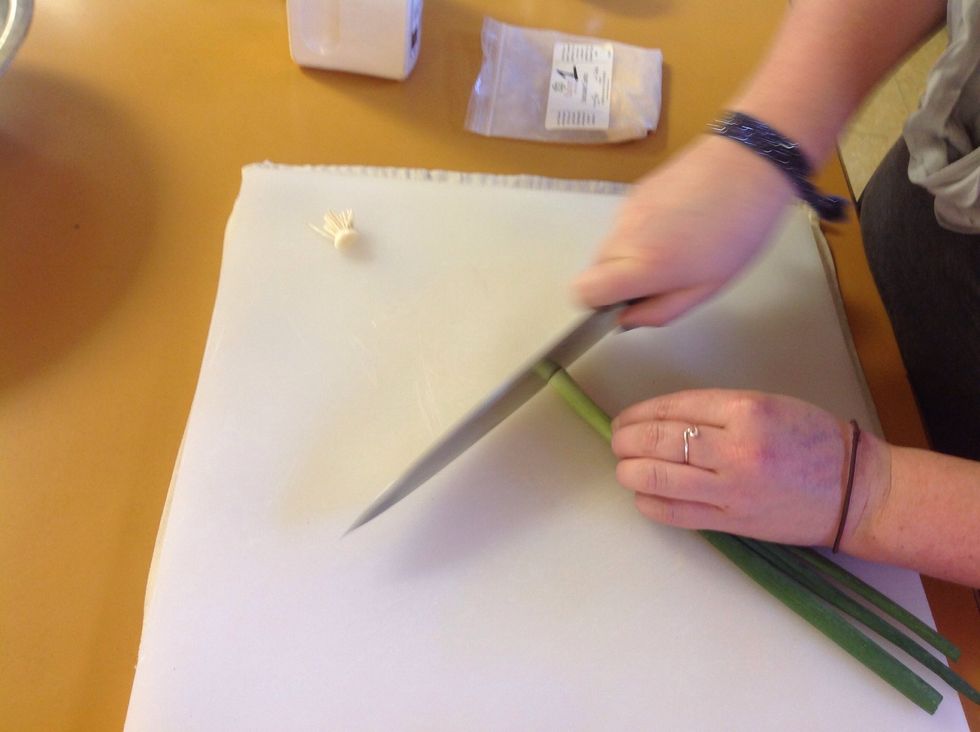 Remove the stem end from the scallion and begin slicing.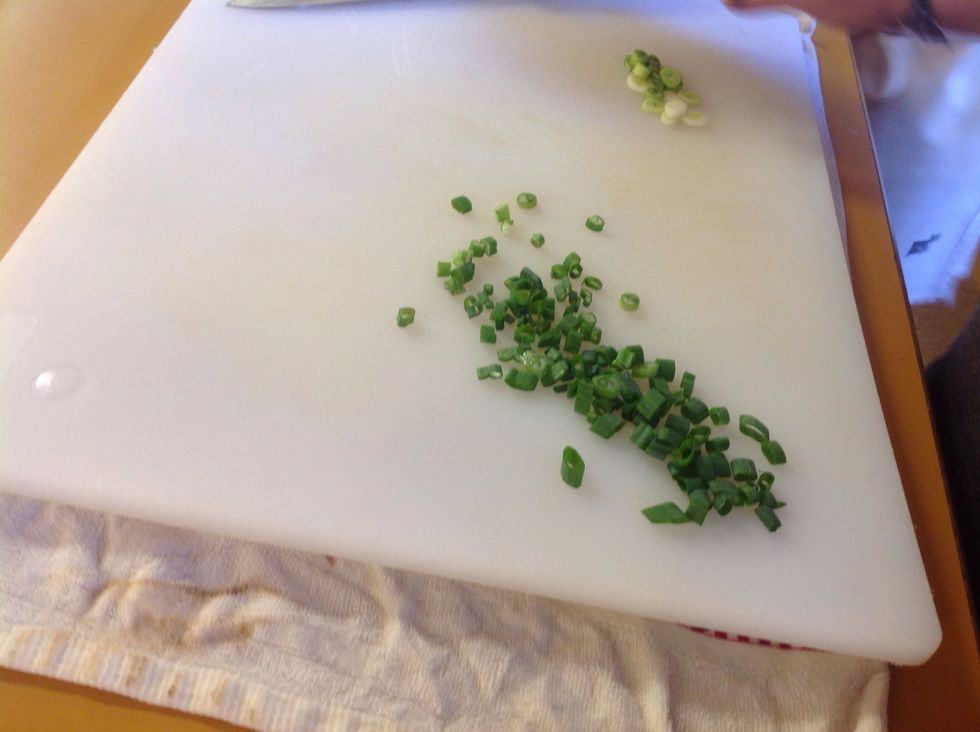 The smaller the slices the better they will look on the finished product.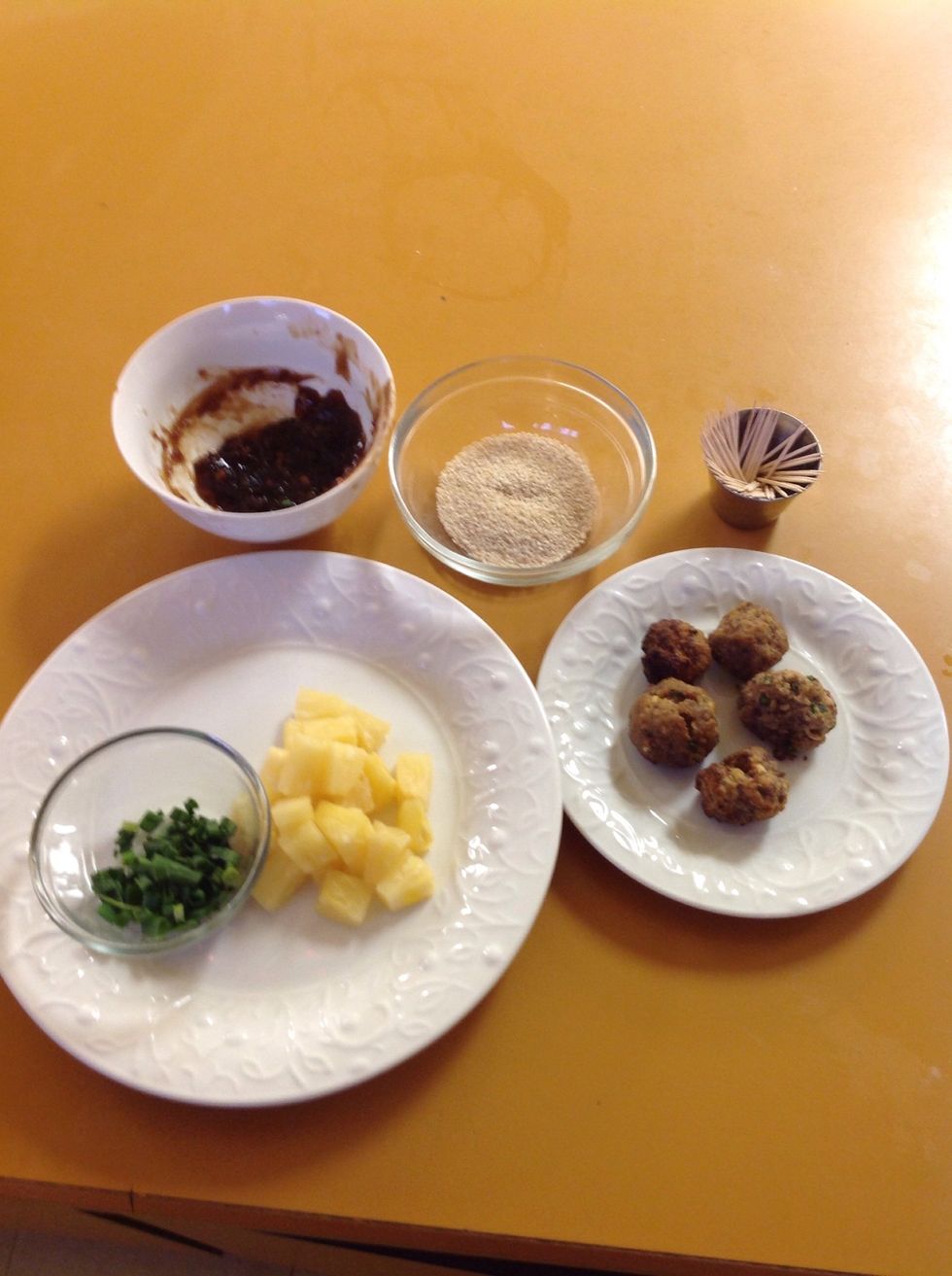 Then lay out all your ingredients to finish your meatballs.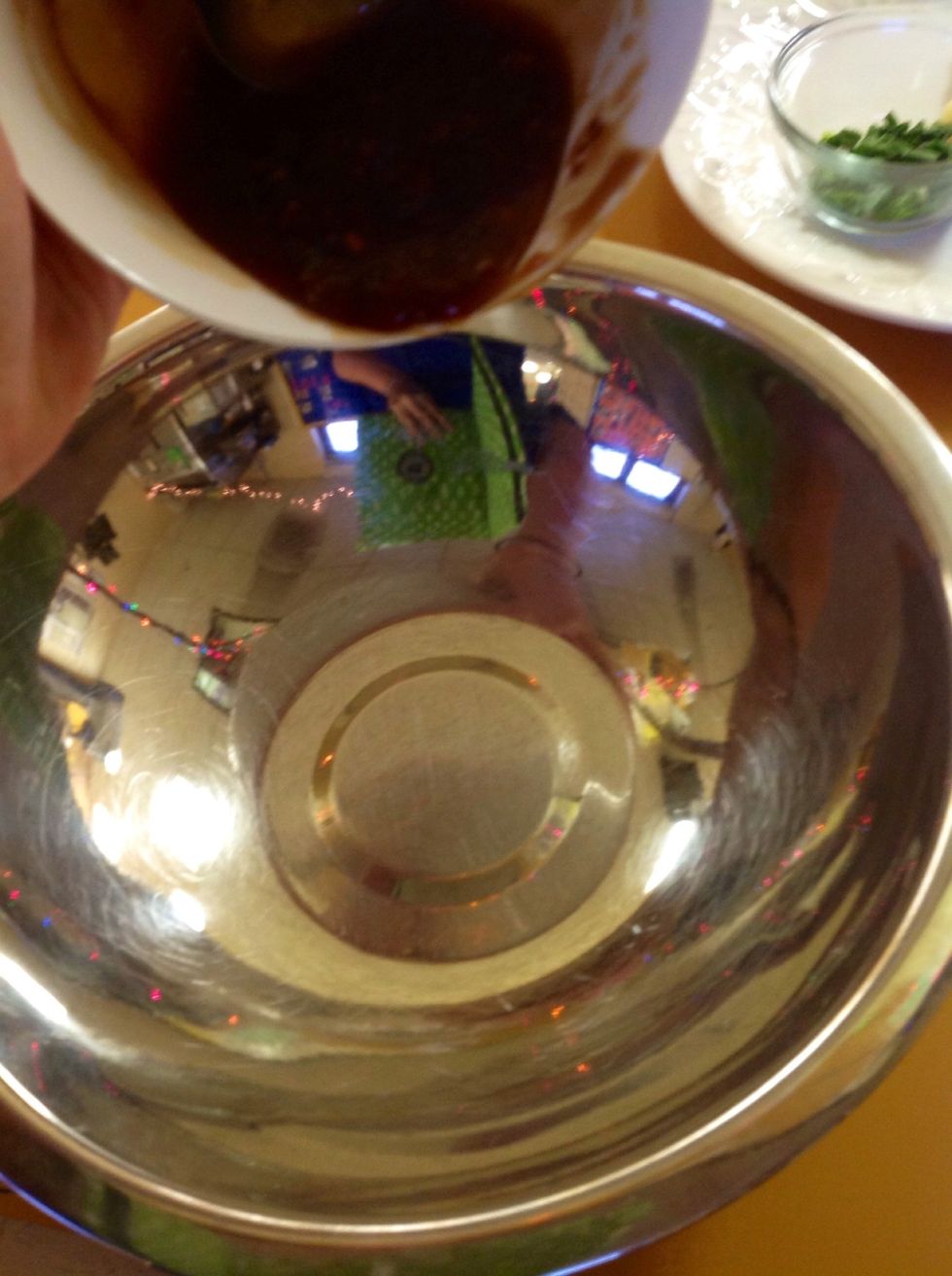 Pour the remaining teriyaki sauce into a large bowl.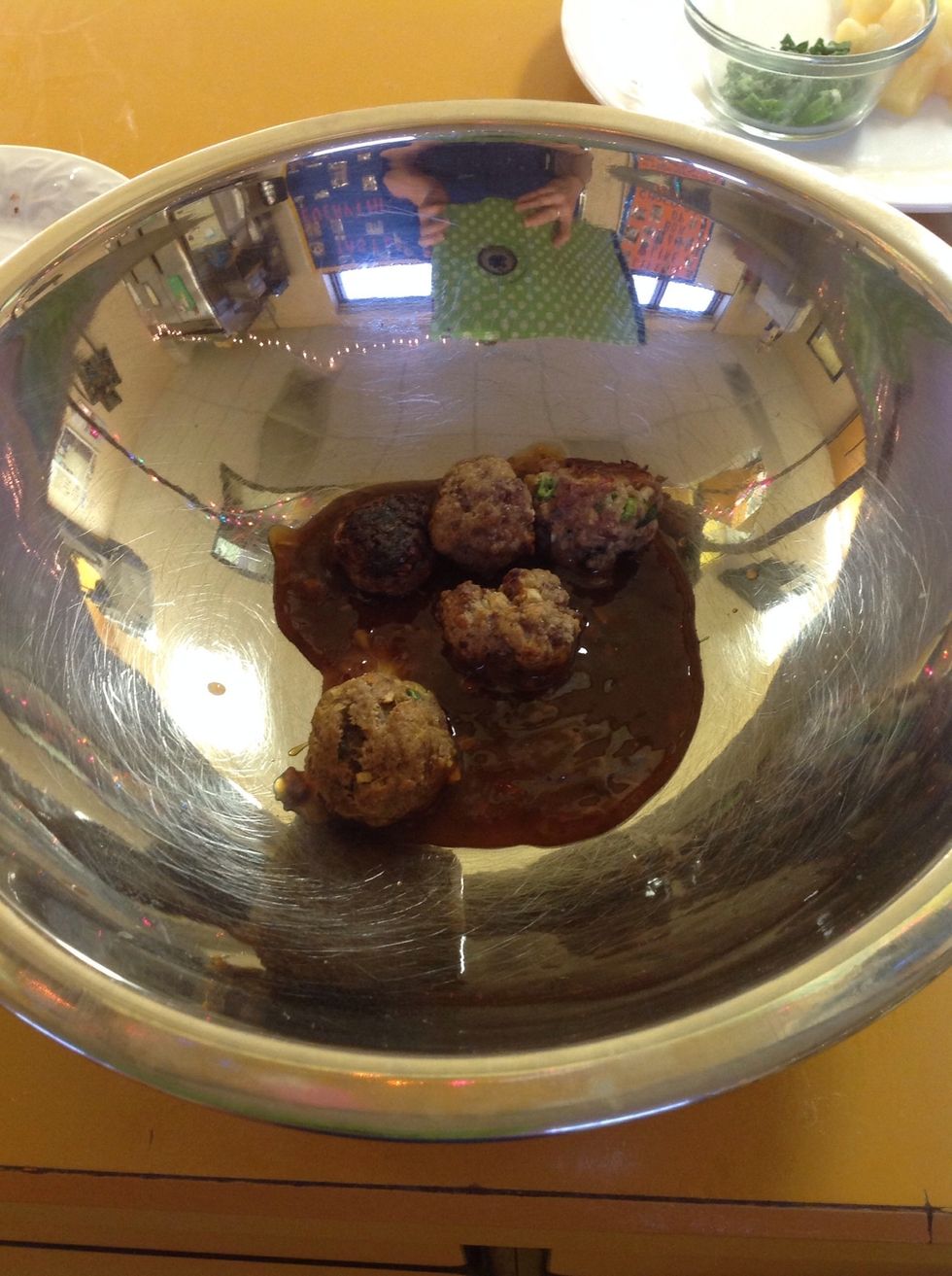 Add in all of your meatballs and coat in the sauce ( if you would like to serve this appetizer hot put the meatballs in the microwave for 1 minute).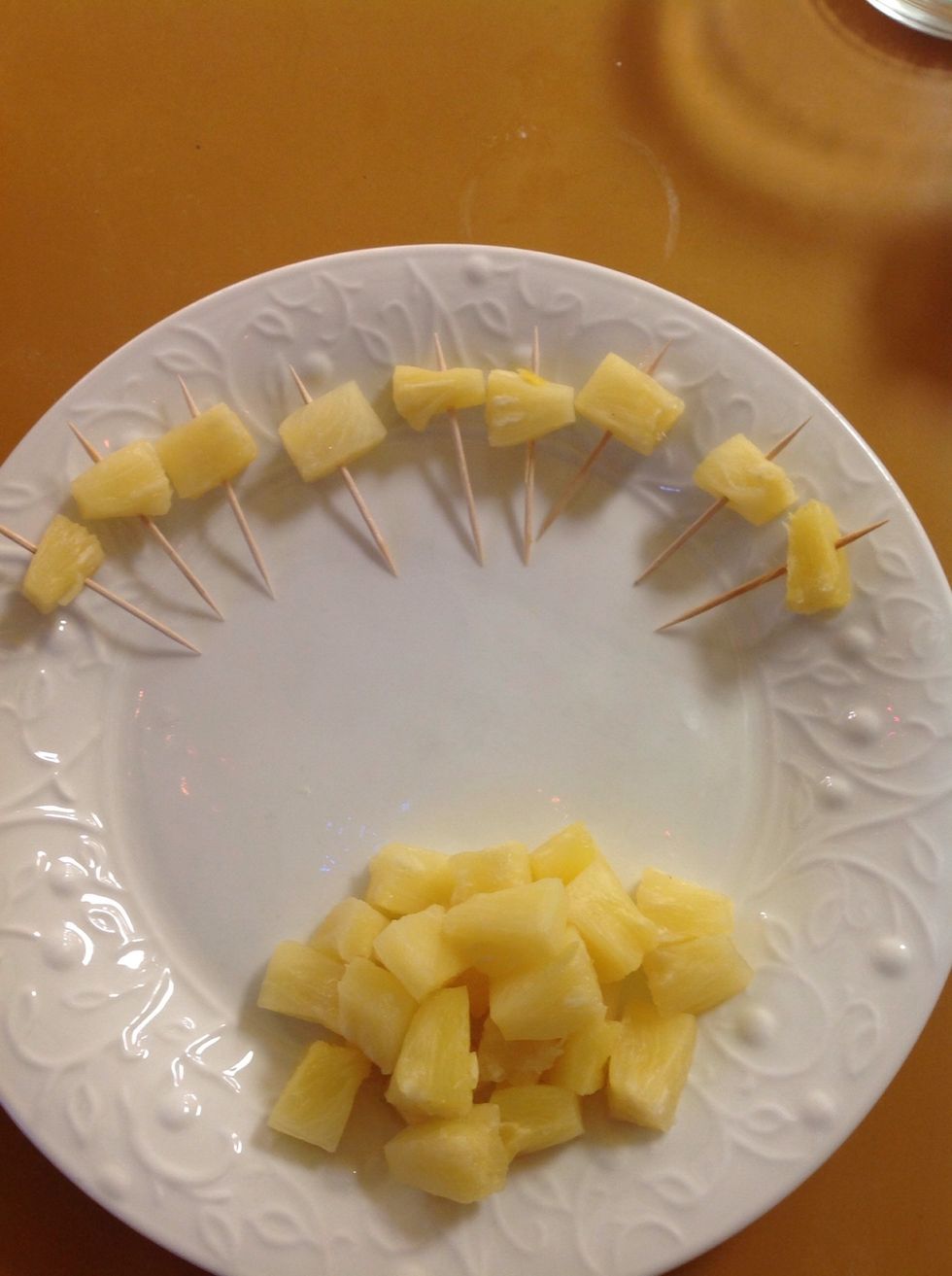 Put one piece of pineapple on a tootle pick, make as many toothpicks as you have meatballs.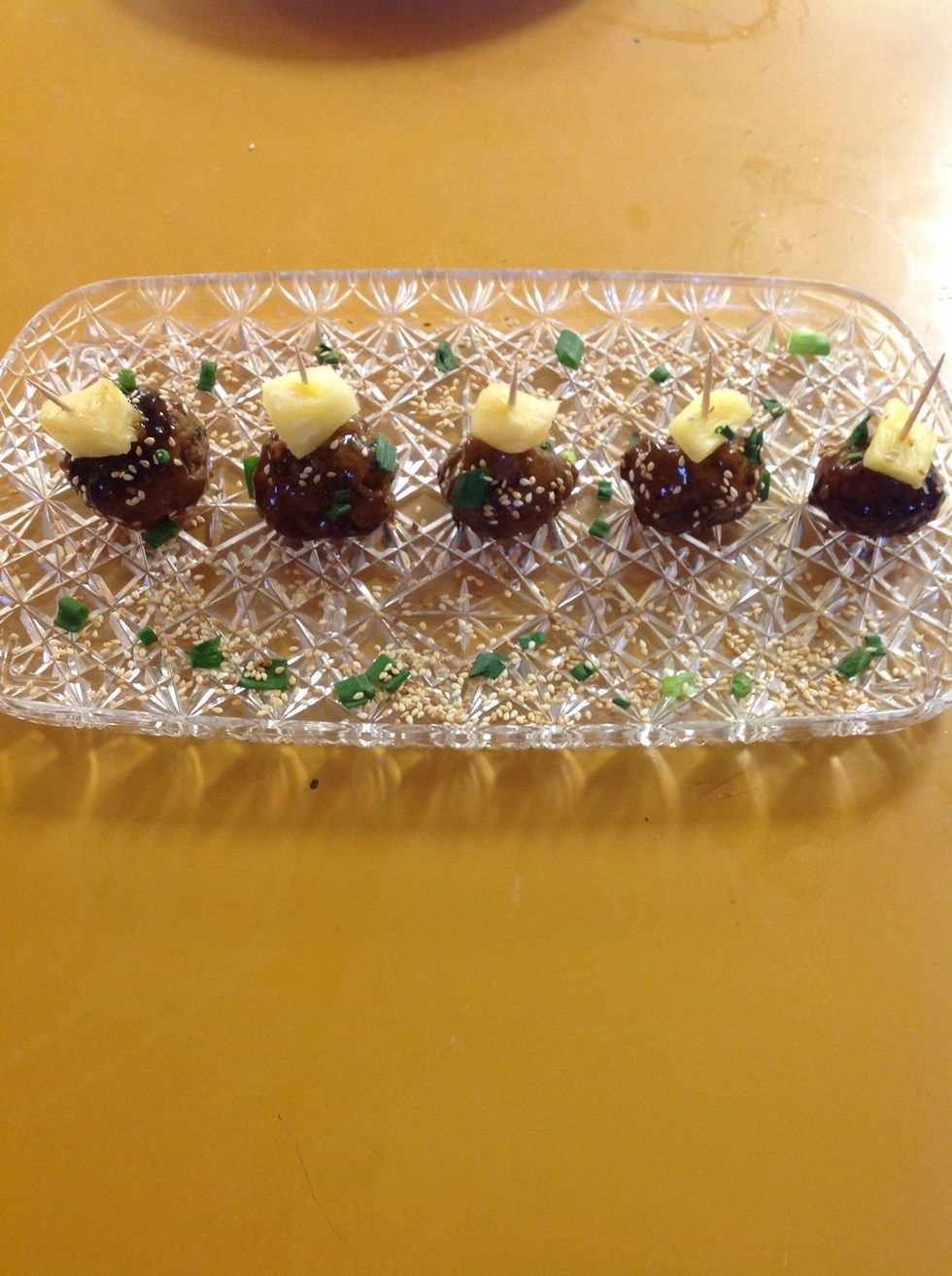 Put the meatballs on the toothpick and finish by sprinkling them with sesame seeds and the sliced green onion. Arrange on a platter to serve.
1/2lb Lean ground beef
1/4lb Gound pork
1.0 Egg
1.0 Egg yolk
2.0 Garlic cloves
1/2c Bread crumbs
3.0Tbsp Teryaki sauce
2.0 Green onions
1/2tsp Black pepper
1/2c Teriyaki sauce
1.0 Green onion
1.0Tbsp Sesame seeds, toasted
Pineapple chunks
Bowl
2.0 Ceral bowls
Rubber scrapper
Spoon
Sheet tray with parchment paper
Small saute pan
Cutting board- damp towel
Chef knife