This is a quick and easy to make meal that serves 4-5 people. Remember to wash the ingredients with water and all the utensils needed.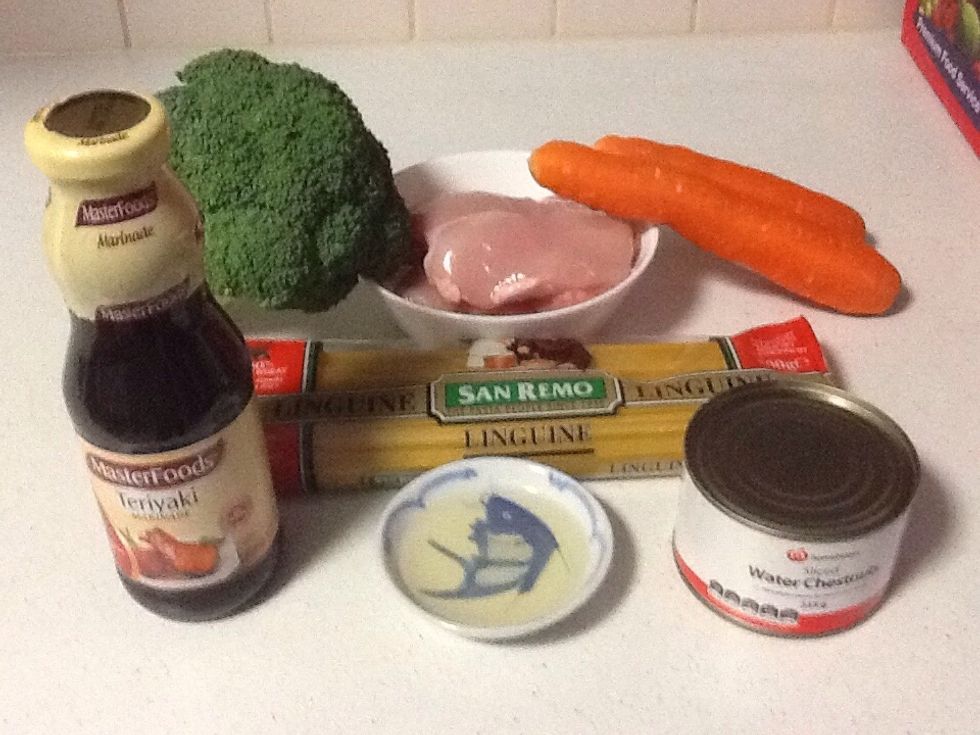 Ingredients
Slightly rinse the wok after cooking the chicken.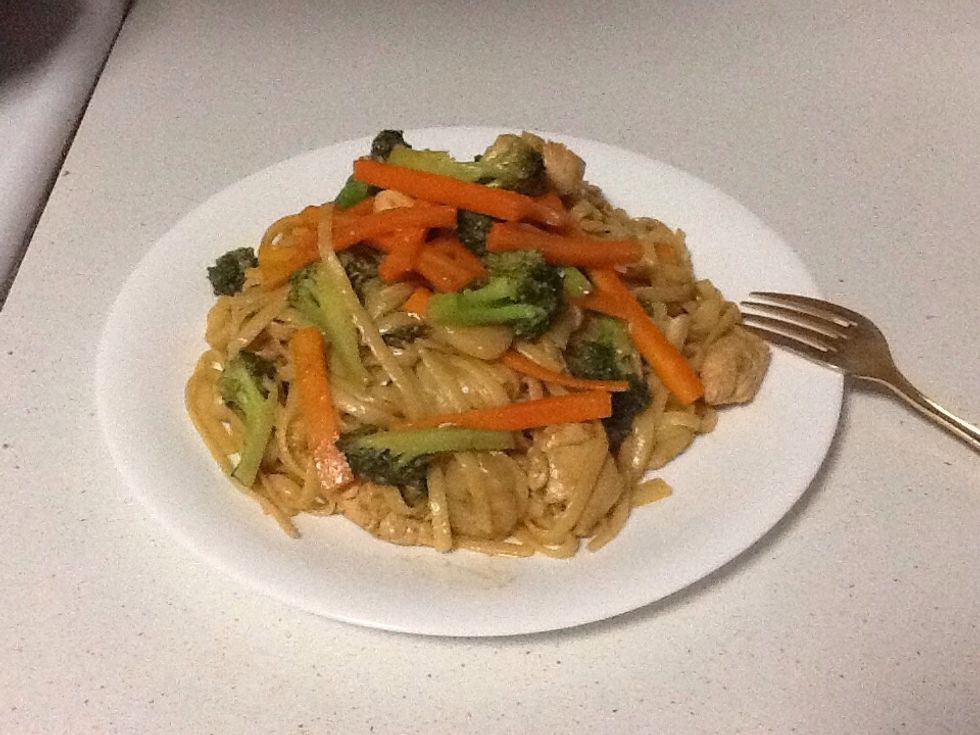 Plate up and make it look presentable. Now you can enjoy your nutritious meal that you have made all by yourself after all of the effort you put in to make it.
1.0 pot
1.0 wok/frying pan
300.0g linguine
2.0 boneless skinless chicken breast fillets
2.0Tbsp oil
200.0g sliced water chestnuts, drained
2.0 carrots, julienned (cut into short thin strips)
1.0c broccoli florets (cut into small bite size pieces)
0.0c teriyaki sauce
1.0 red onion
1.0Tbsp salt