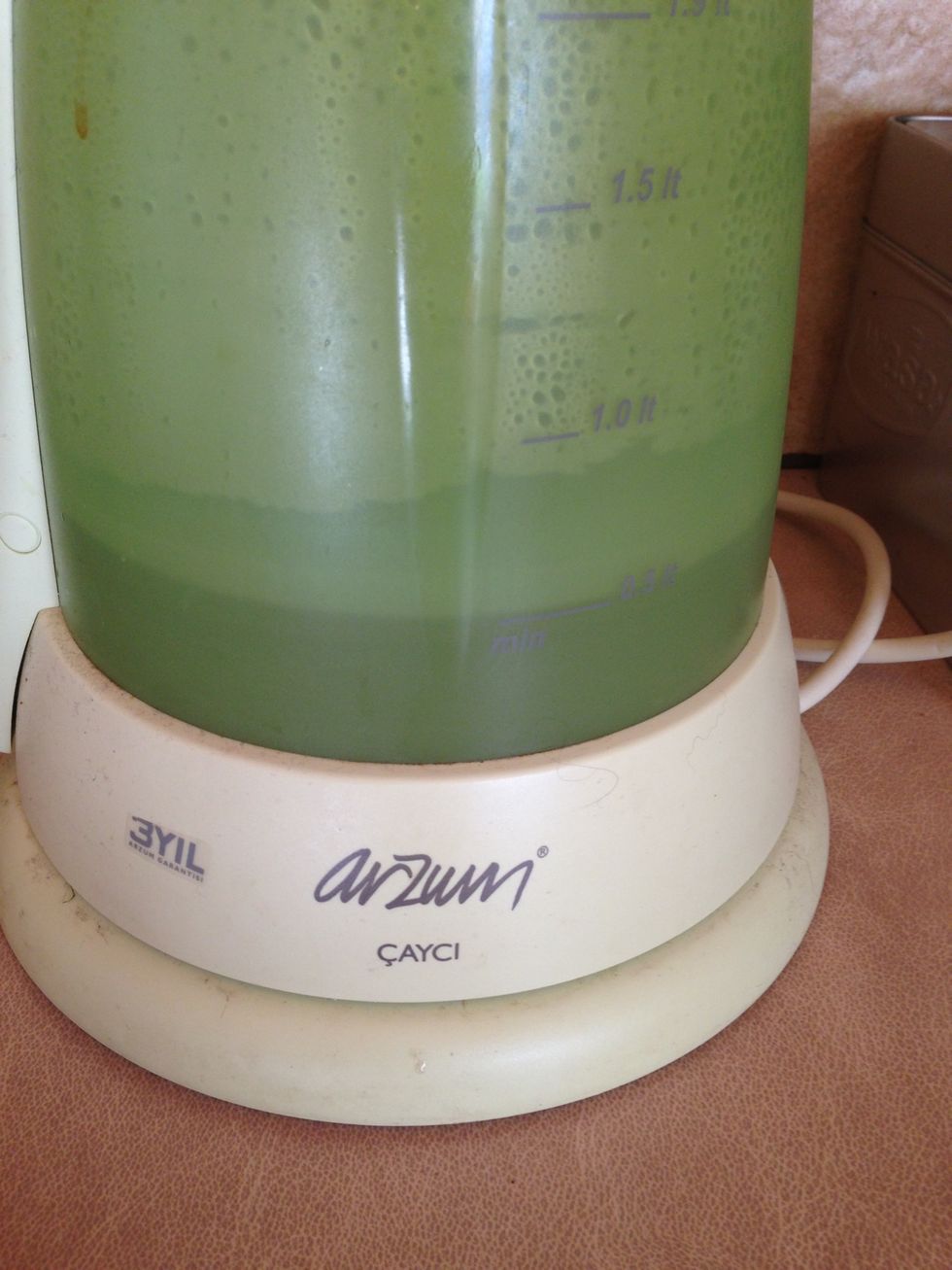 First bring the needed amount of water to a boil.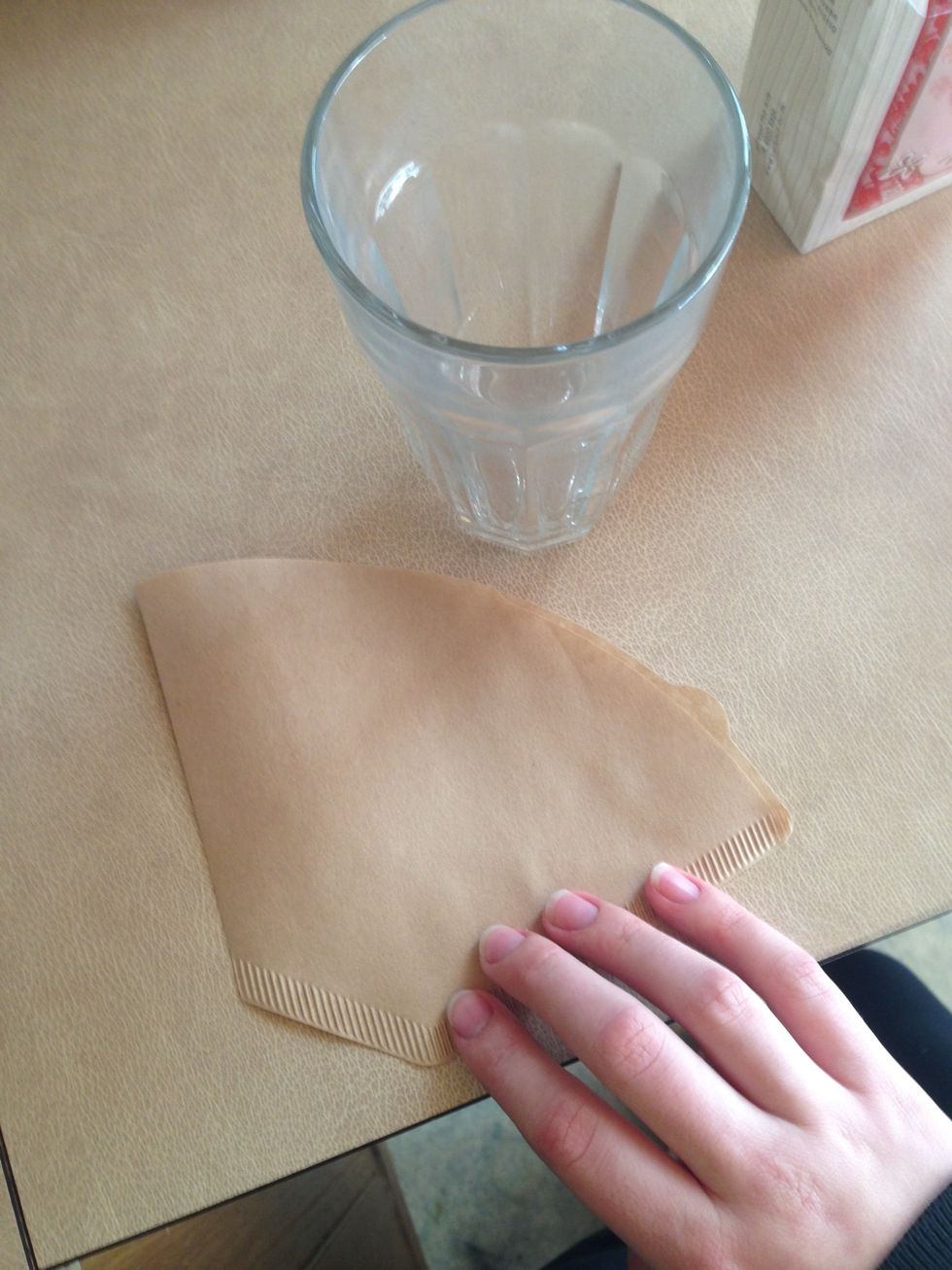 While the water boils, get your coffee filter.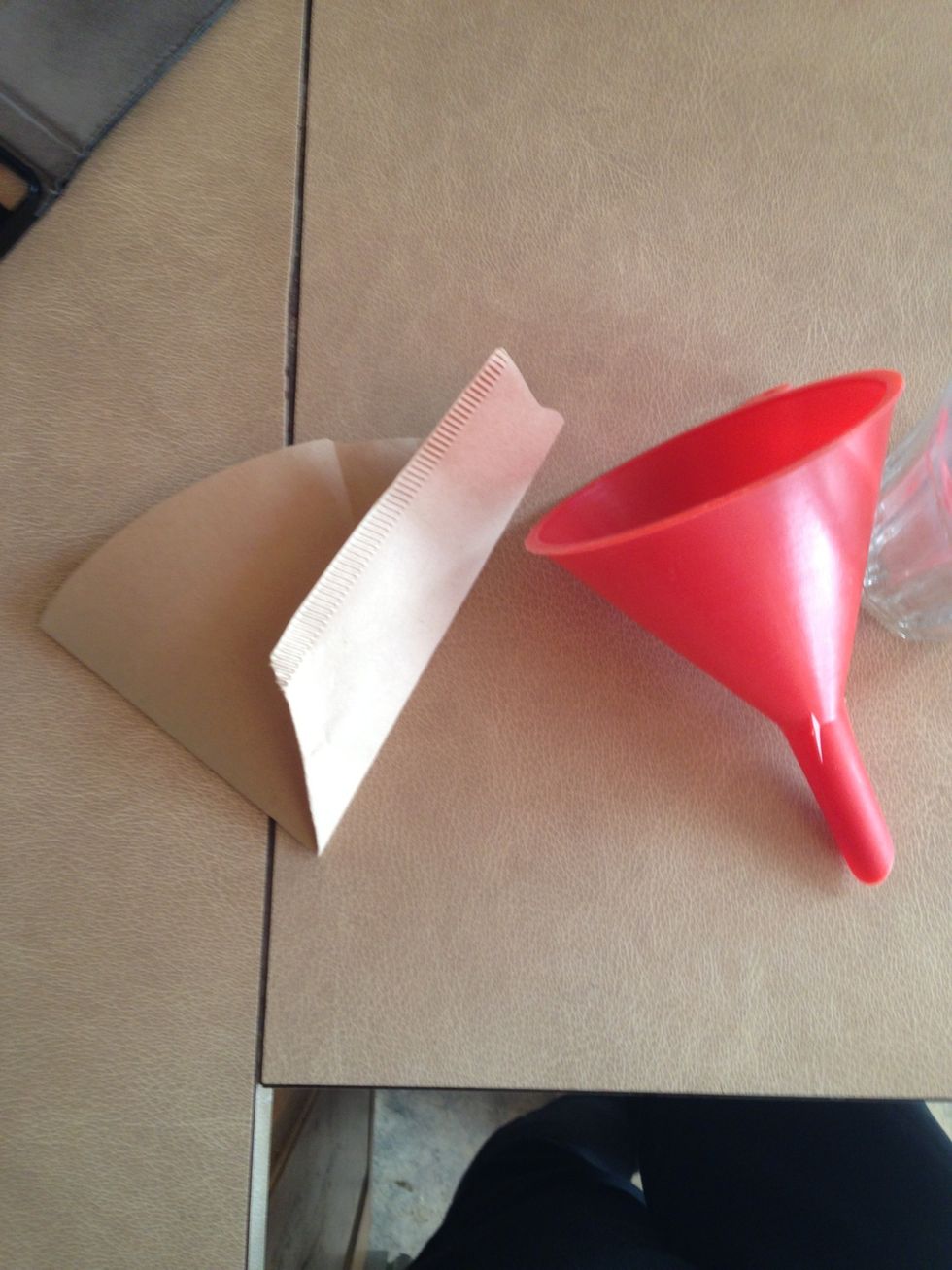 Fold it, so it fits in your funnel.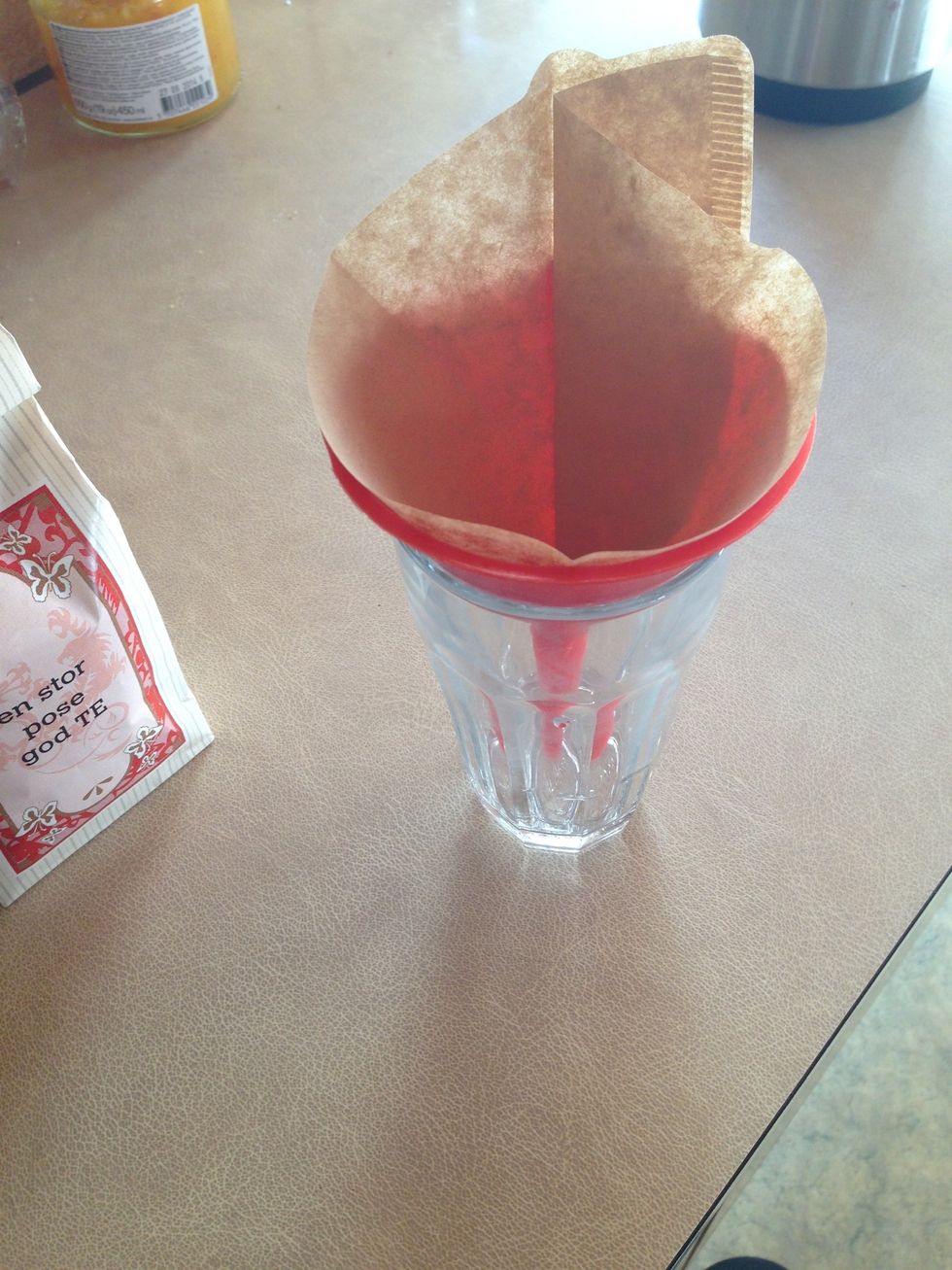 Place the filter in the funnel, and the funnel in your glass/cup/mug.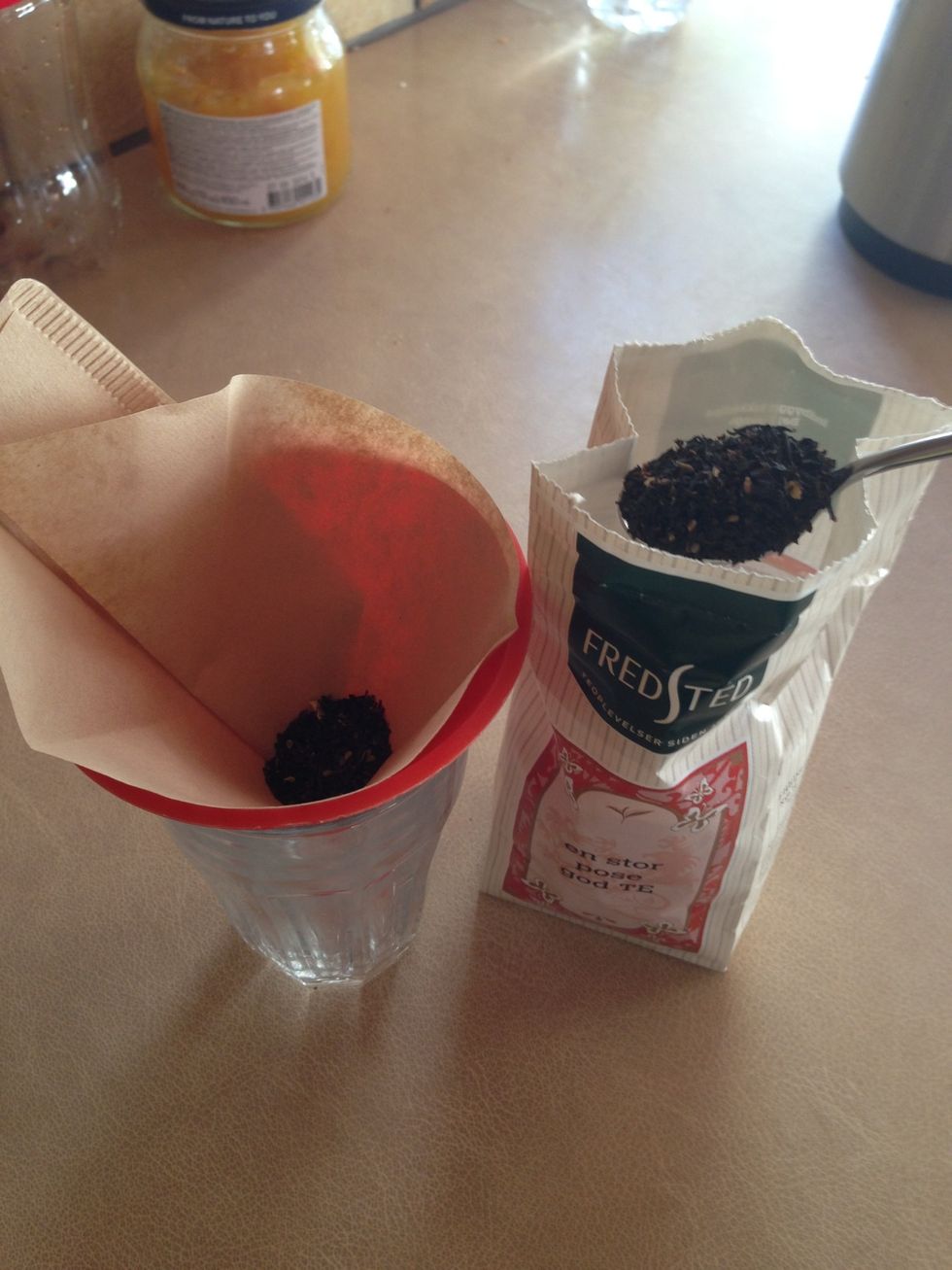 Add your tea to the coffee filter, of your desired amount.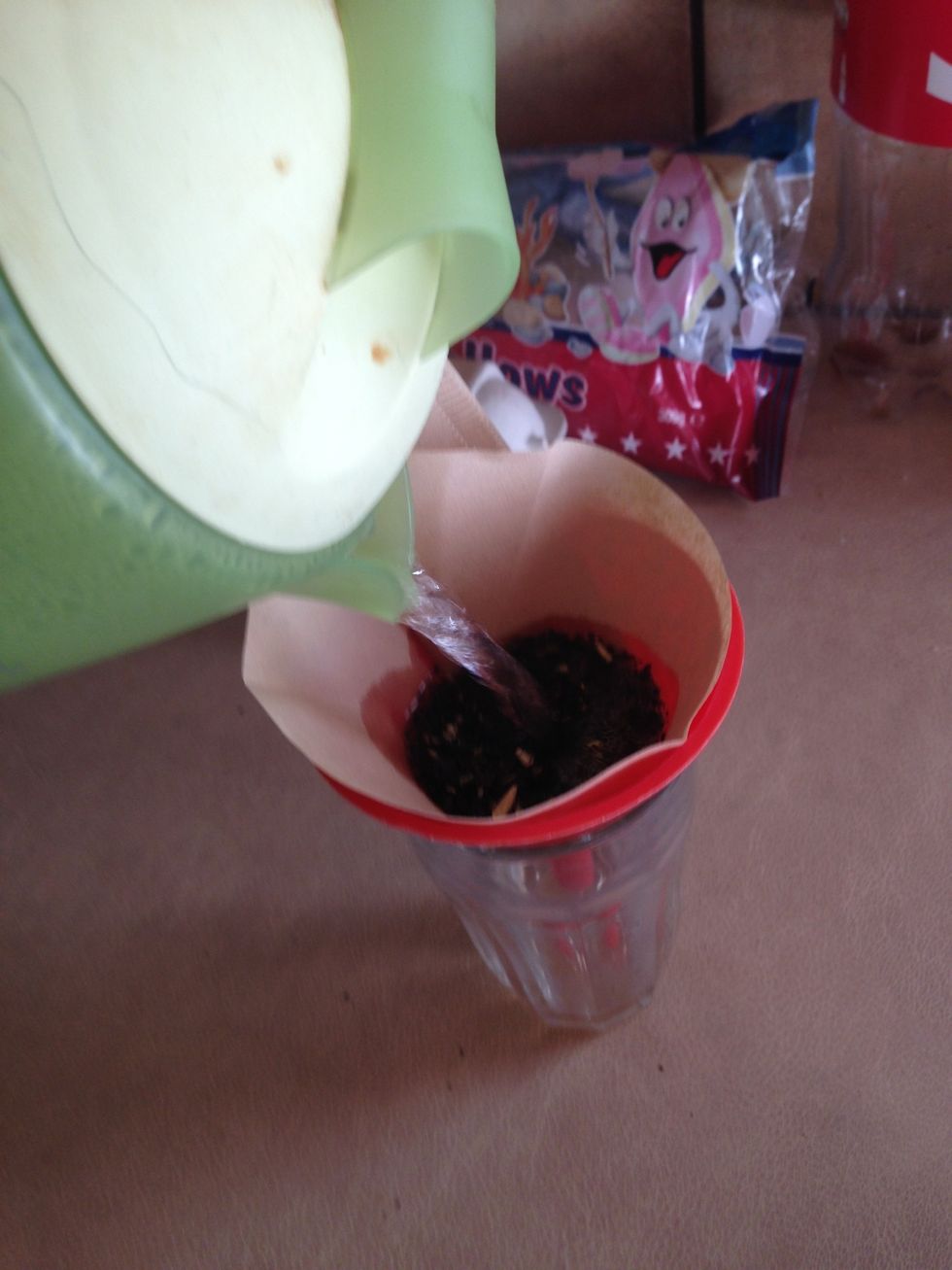 Add water, until you glass is full.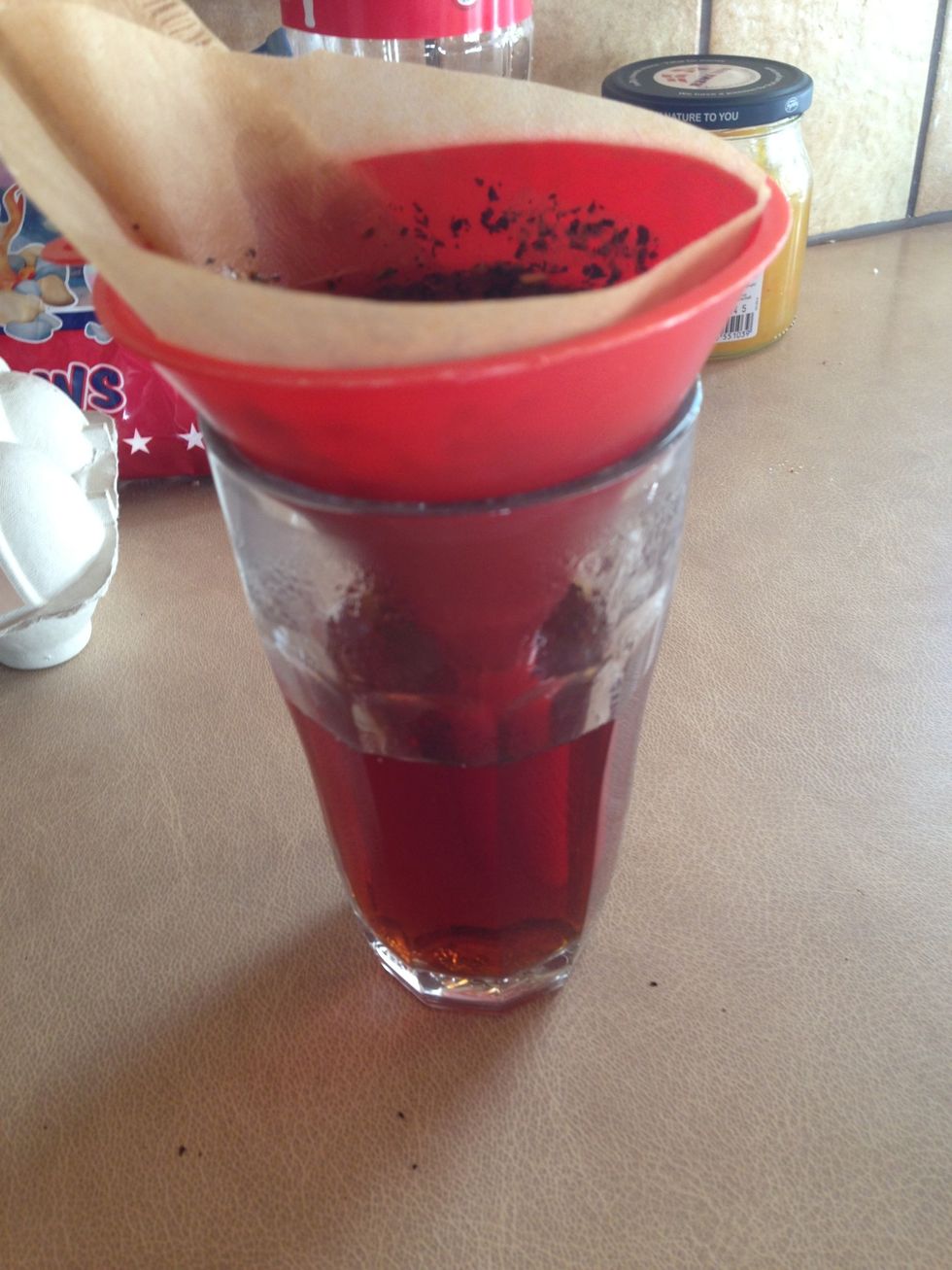 And we wait..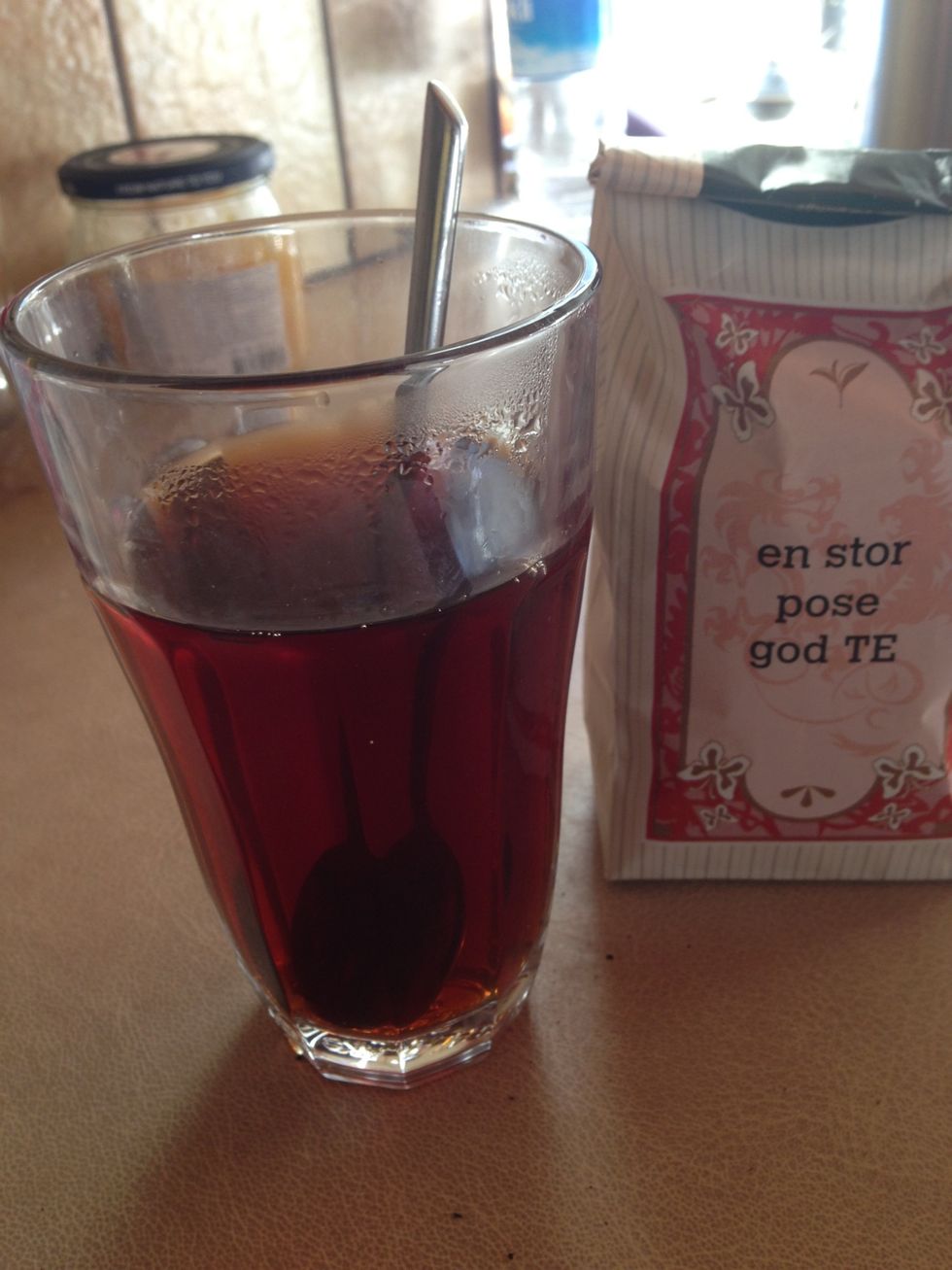 And done!
Tea
Coffee filter
Water
Funnel
Glass/cup/mug