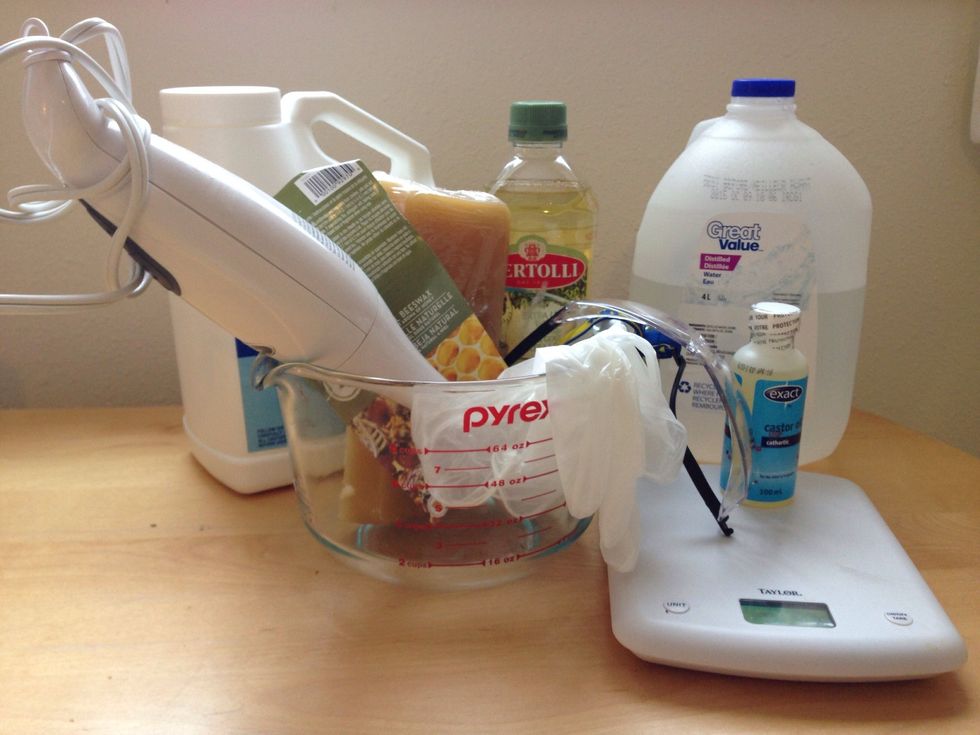 Collect all your supplies and organize your workspace.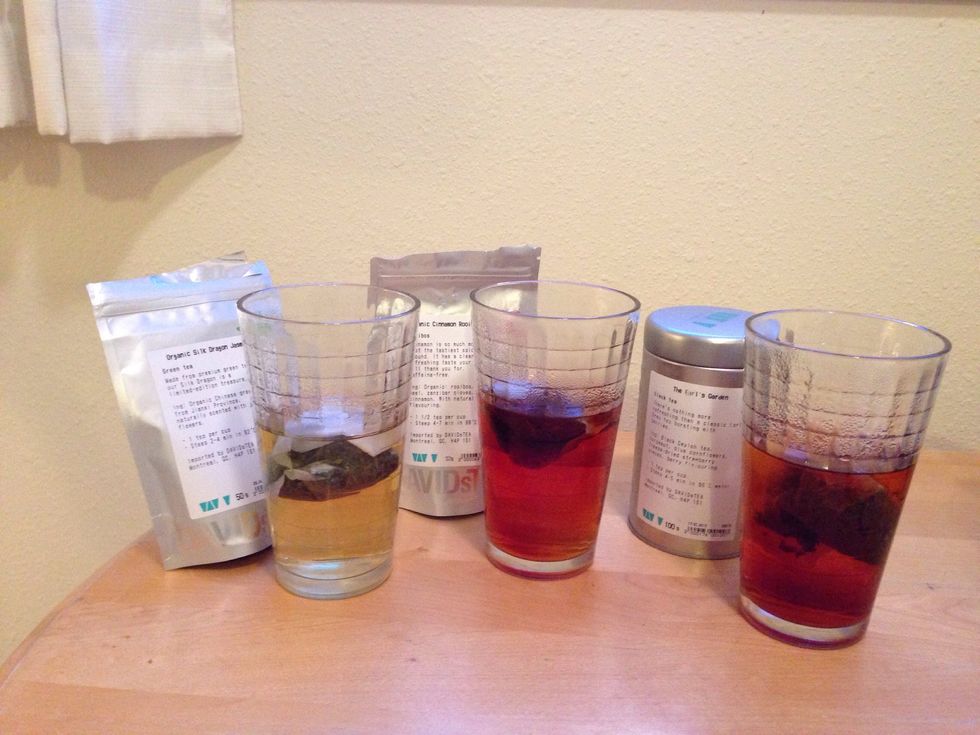 Make a strong tea using distilled water. Make more tea than needed (i.e more than 127g) for the soap recipe. Allow to completely cool.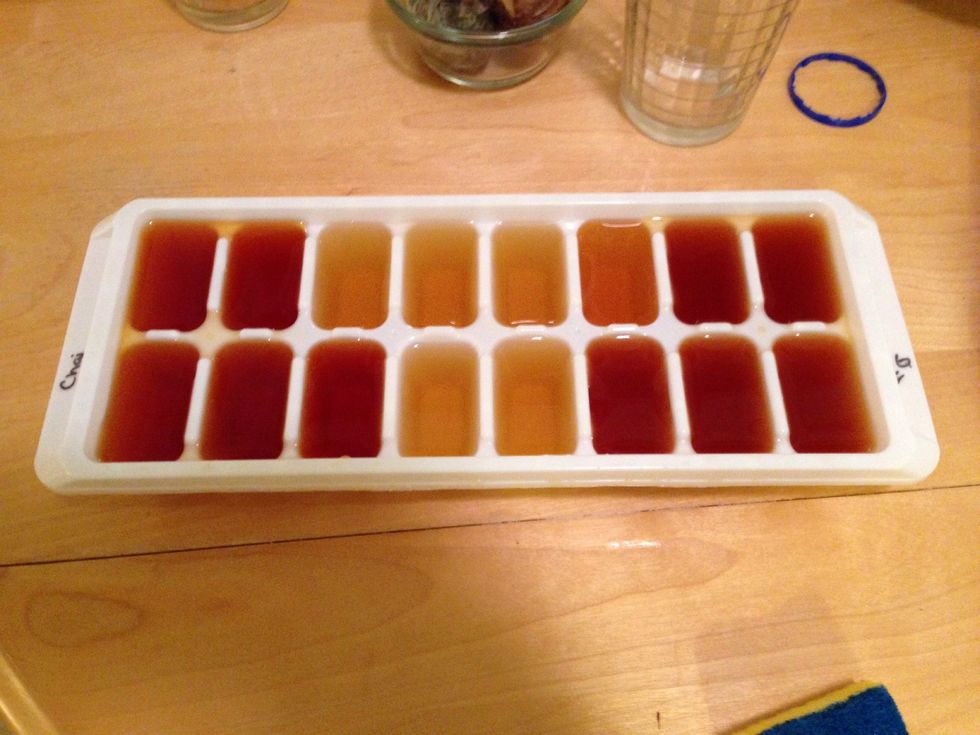 Freeze tea in an ice cube tray. This will help minimize discolouration as the lye solution is made.
Measure out beeswax and put aside.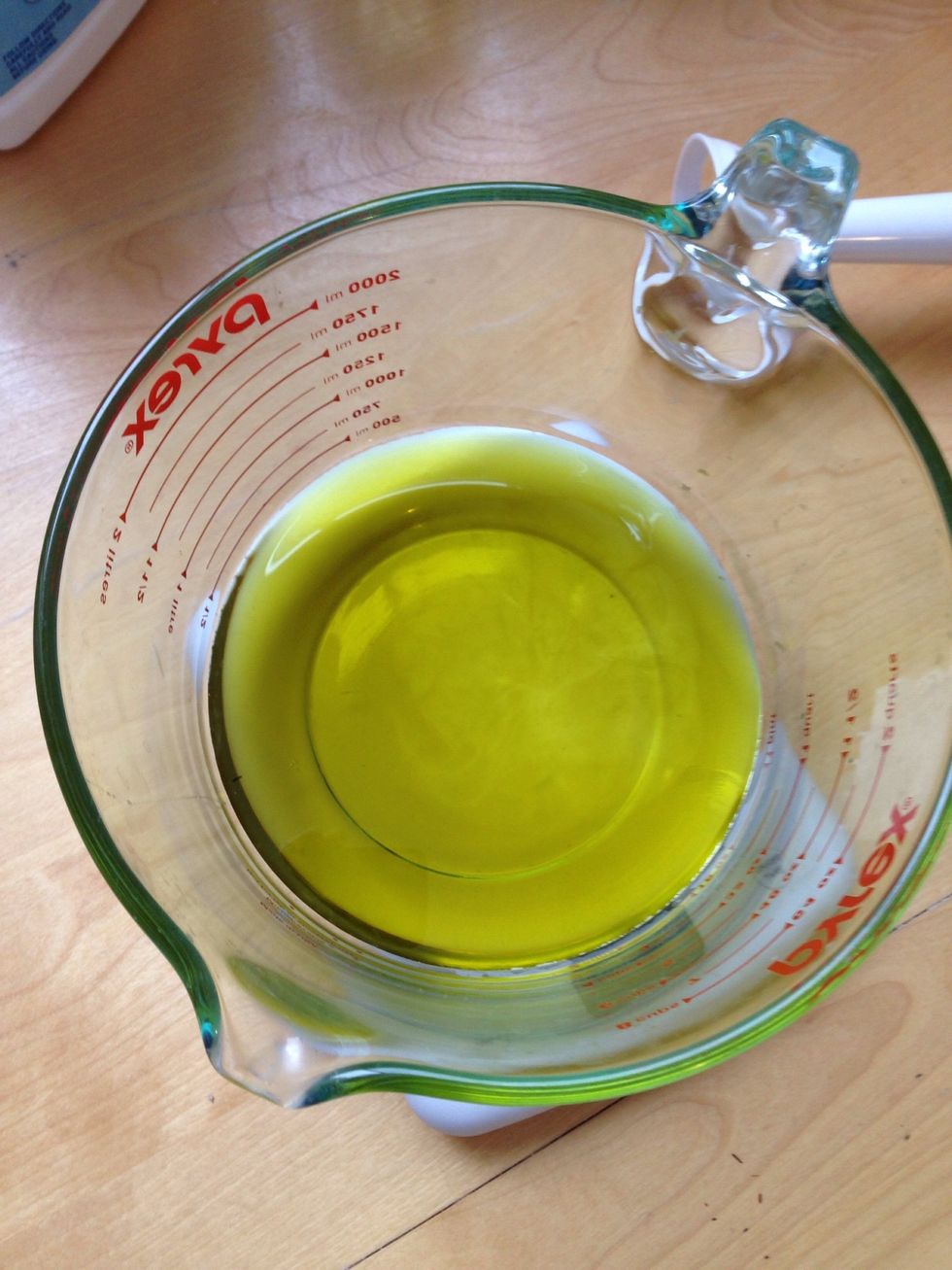 Weigh out the olive oil and castor oil. Combine in a glass bowl. Note: ensure you weigh your ingredients accurately. Soap making is more a science than an art.
Weigh out lye and put aside. **Remember to wear safety gear and treat it with respect. Lye is very caustic.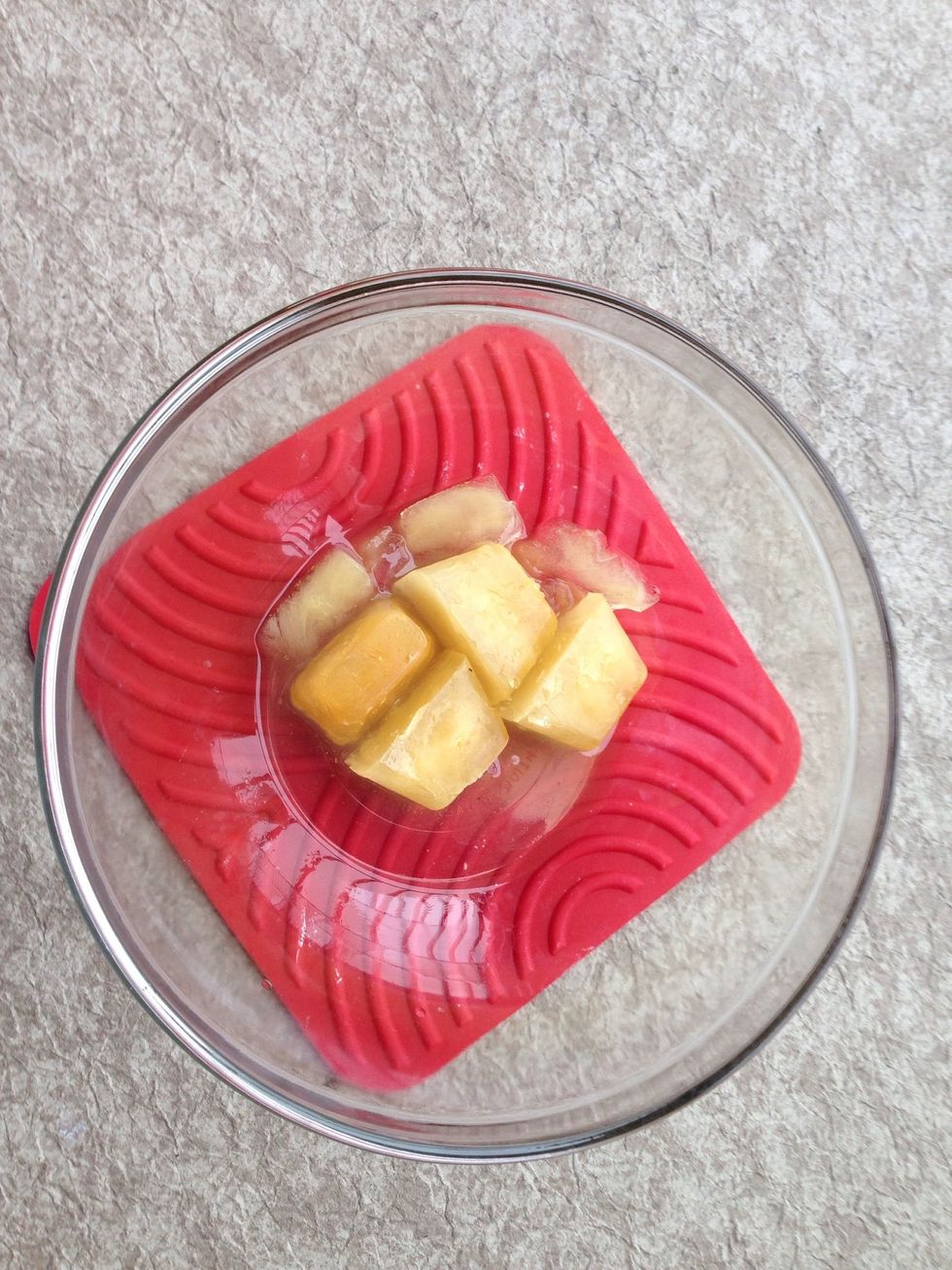 Weigh out the frozen tea (127 g) and place into a glass bowl. Remember to weigh out the precise amount required in the recipe.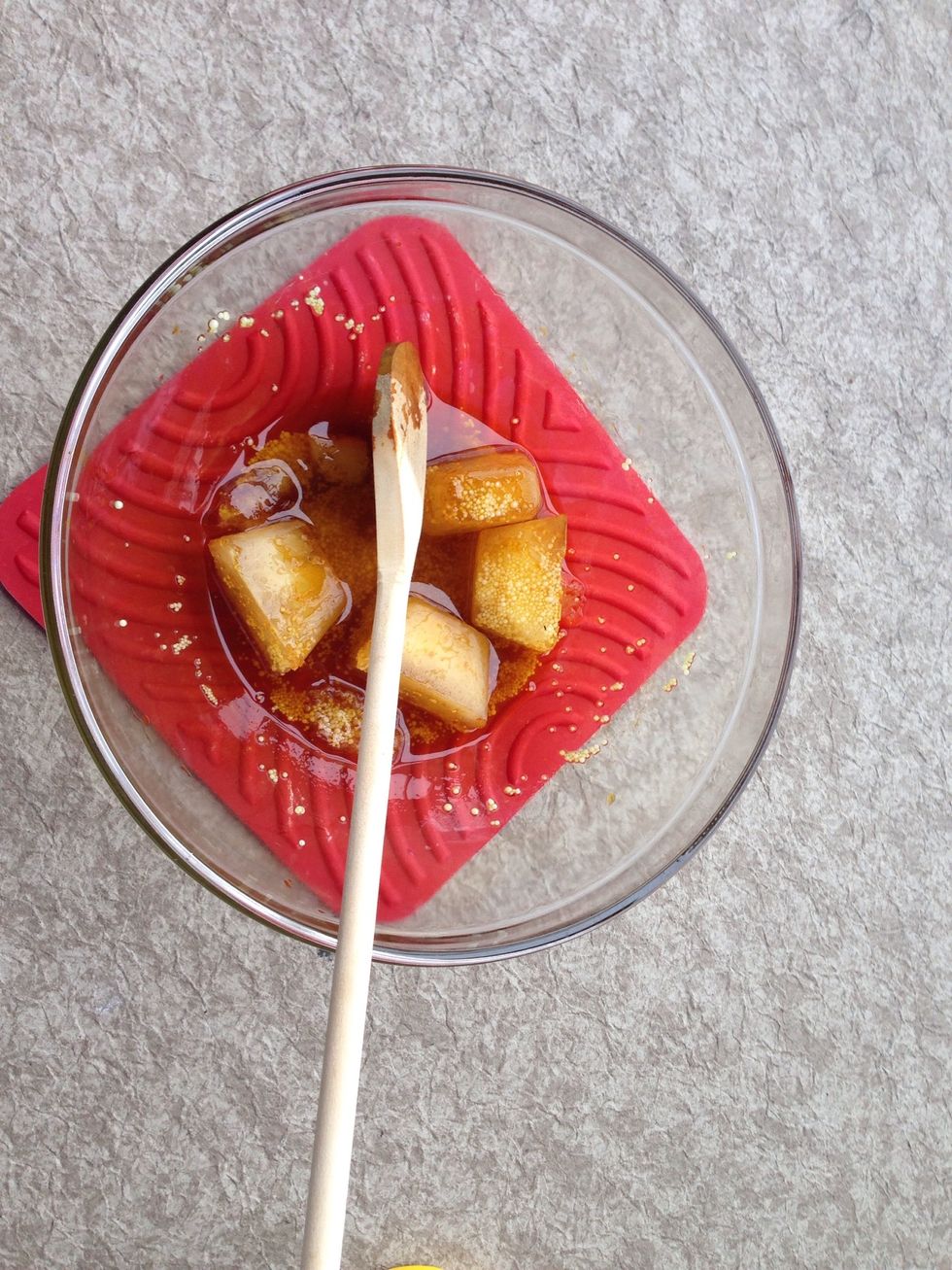 In a well ventilated area and wearing the safety gear, slowly add the lye to the frozen tea. Stir. The lye will react with the tea and create heat that will melt the ice.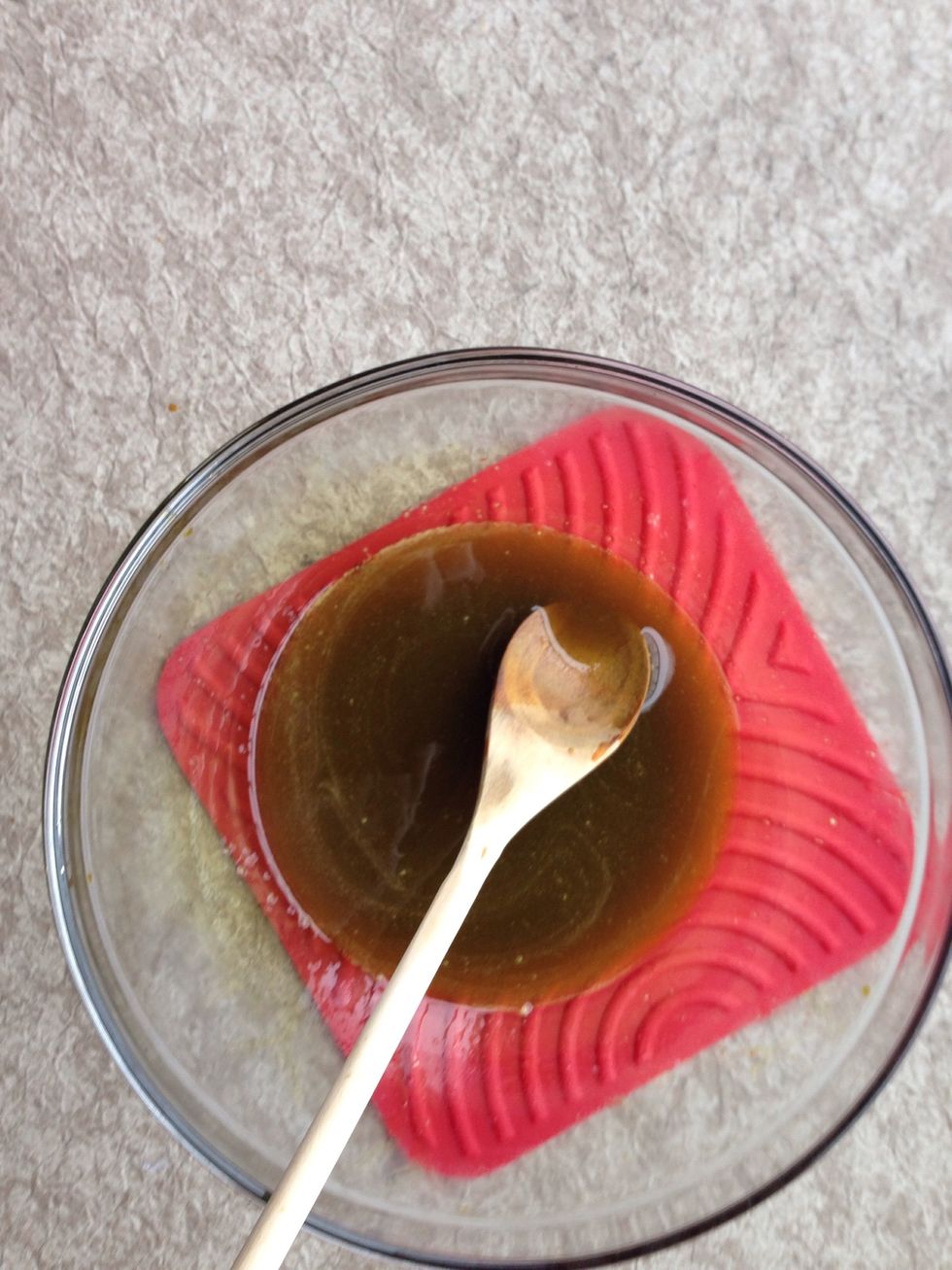 Continue adding lye and stirring until all lye dissolved. ALWAYS add lye to liquid (not vice versa) when making soap.
In a well ventilated area and wearing safety gear, add lye solution to oils and mix with hand blender. You can also mix the soap by hand, but will will take longer.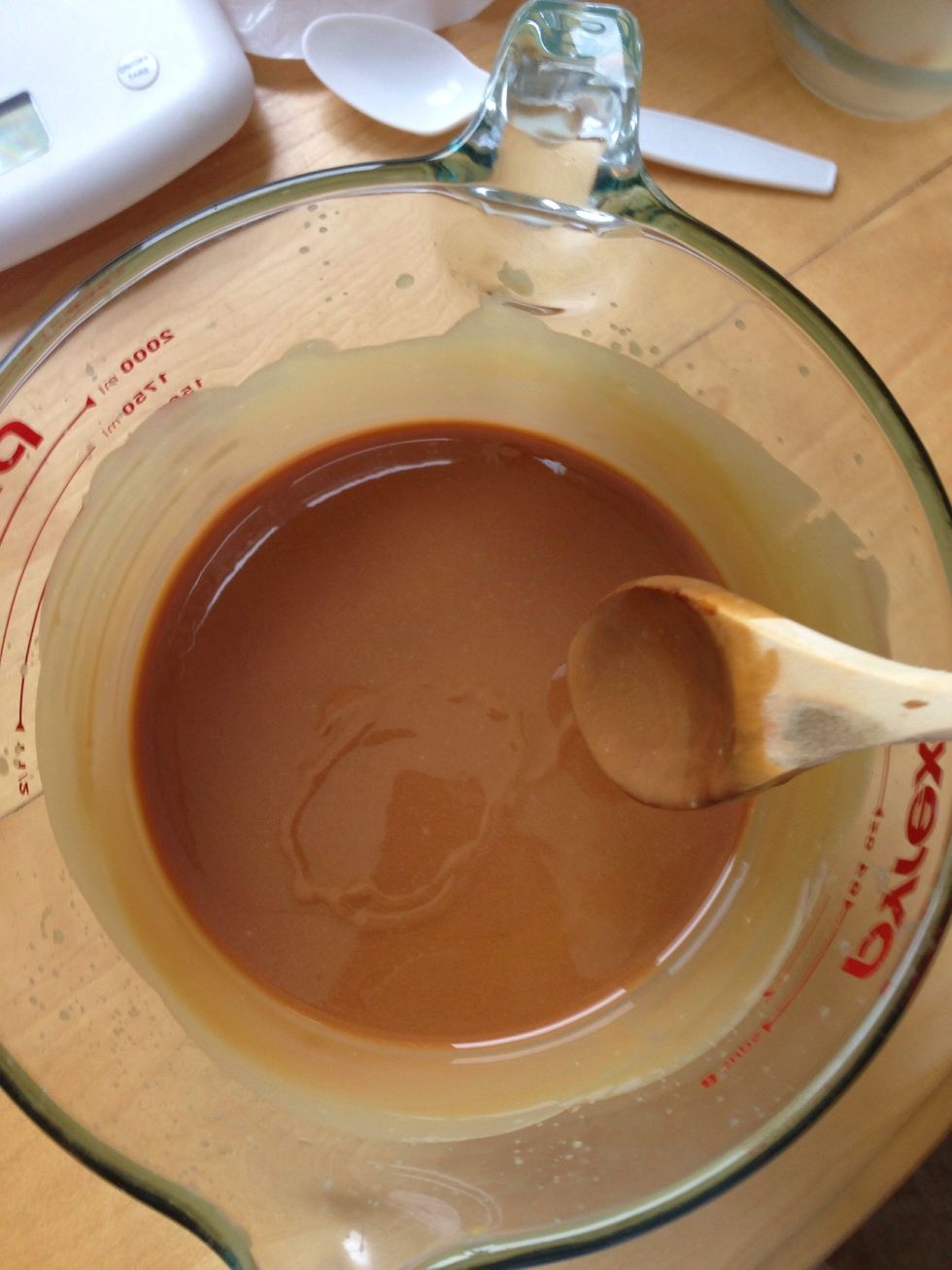 Continue to mix until "trace" has been achieved. Trace is when the soap is thick enough that drizzles sit on top for a moment (as illustrated above). This may take up to 20 minutes.
Melt the beeswax in the microwave and stir into the soap. This will help make a firmer bar.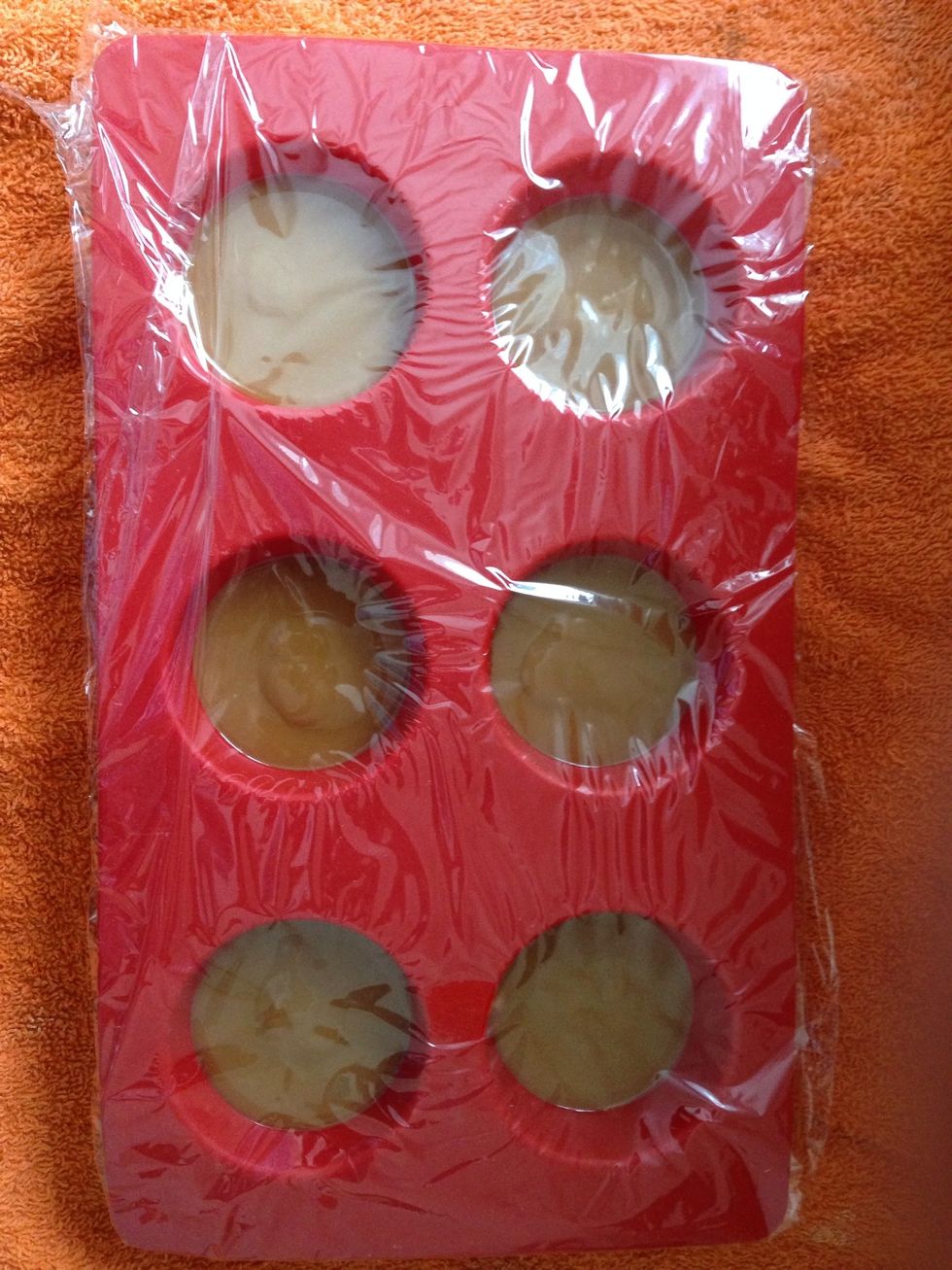 Pour soap into your mould and cover with plastic wrap. I have used a silicon muffin tin. Cardboard milk cartons also work well.
Let soap sit in moulds for 24 - 48 hours.
Remove soap from moulds and cut into bars if necessary. Let soap cure for a minimum of 6 weeks in a cool dark place. This step is necessary to allow the chemical soapification reaction to complete.
After 6 weeks, your tea soap is ready for use. Enjoy!
47.0g Lye (pure sodium hydroxide)
Safety eyeglasses
Disposable gloves
127.0g Distilled water to make tea
Favourite tea
300.0g Olive oil
33.0g Castor oil
1.0tsp Beeswax
Ice cube tray
Scale
Glass bowls
Hand blender
Soap mould
Spatula/mixing spoon
Plastic wrap