How to make tea infused cake mix yeast cinnamon rolls
Treat your family to some yummy treats. I chose chai for some extra spice... it came through mildly, but deliciously chai & especially good in the icing. Add more tea for stronger flavor... so good!
33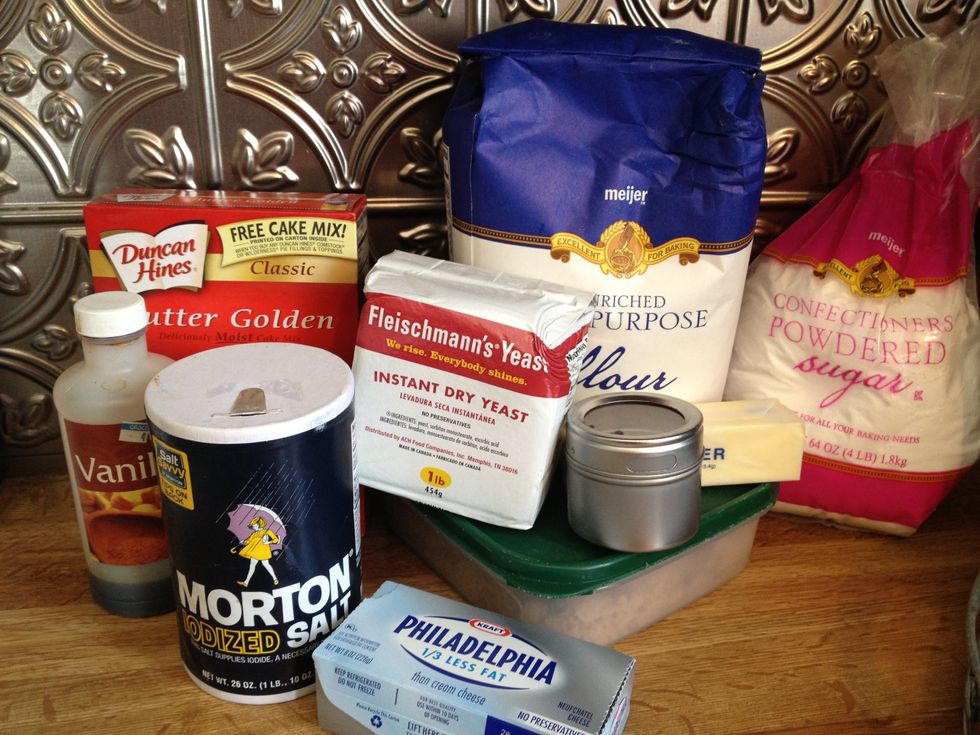 Gather your supplies.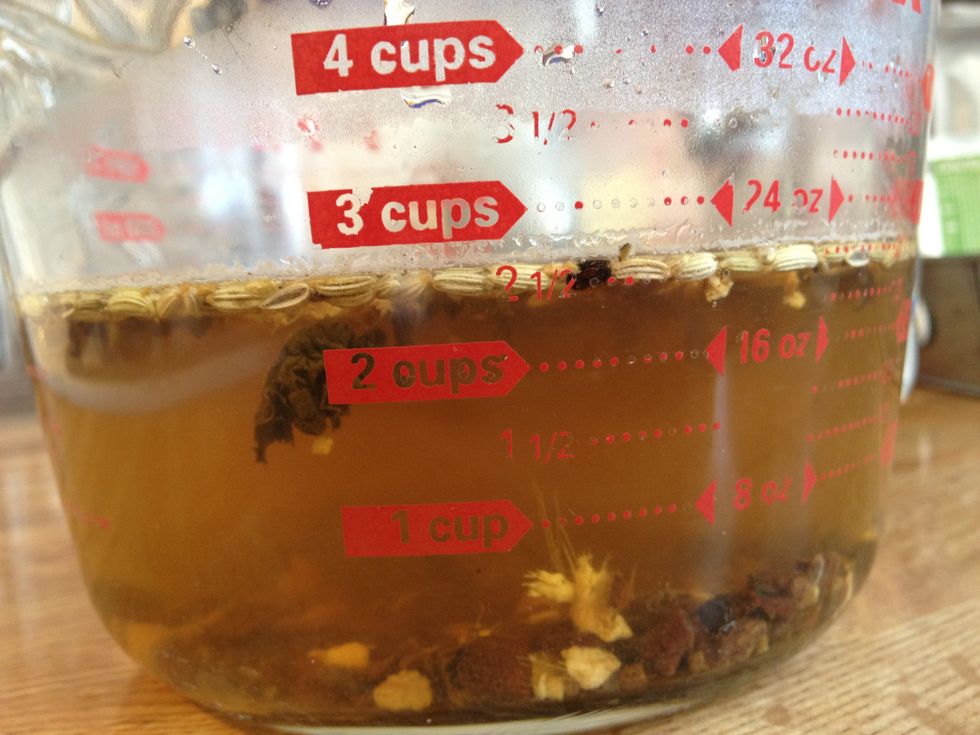 Bring water to appropriate temp to steep your desired tea. (I used about 8 tsp of chai) Steep tea for appropriate time depending on variety you chose.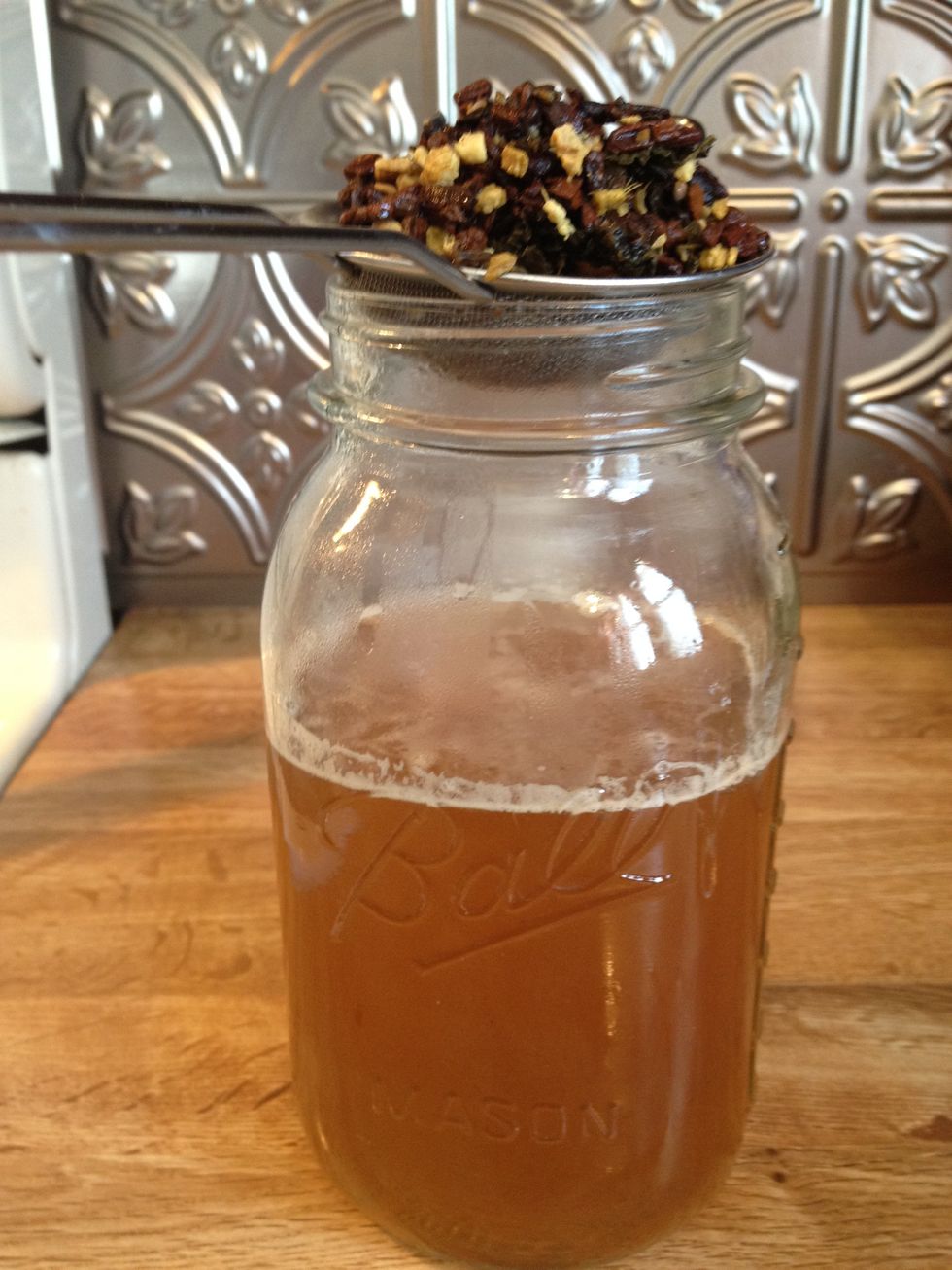 Drain tea leaves, or remove tea bags. When water comes down to warm, add yeast and gently mix. Let sit.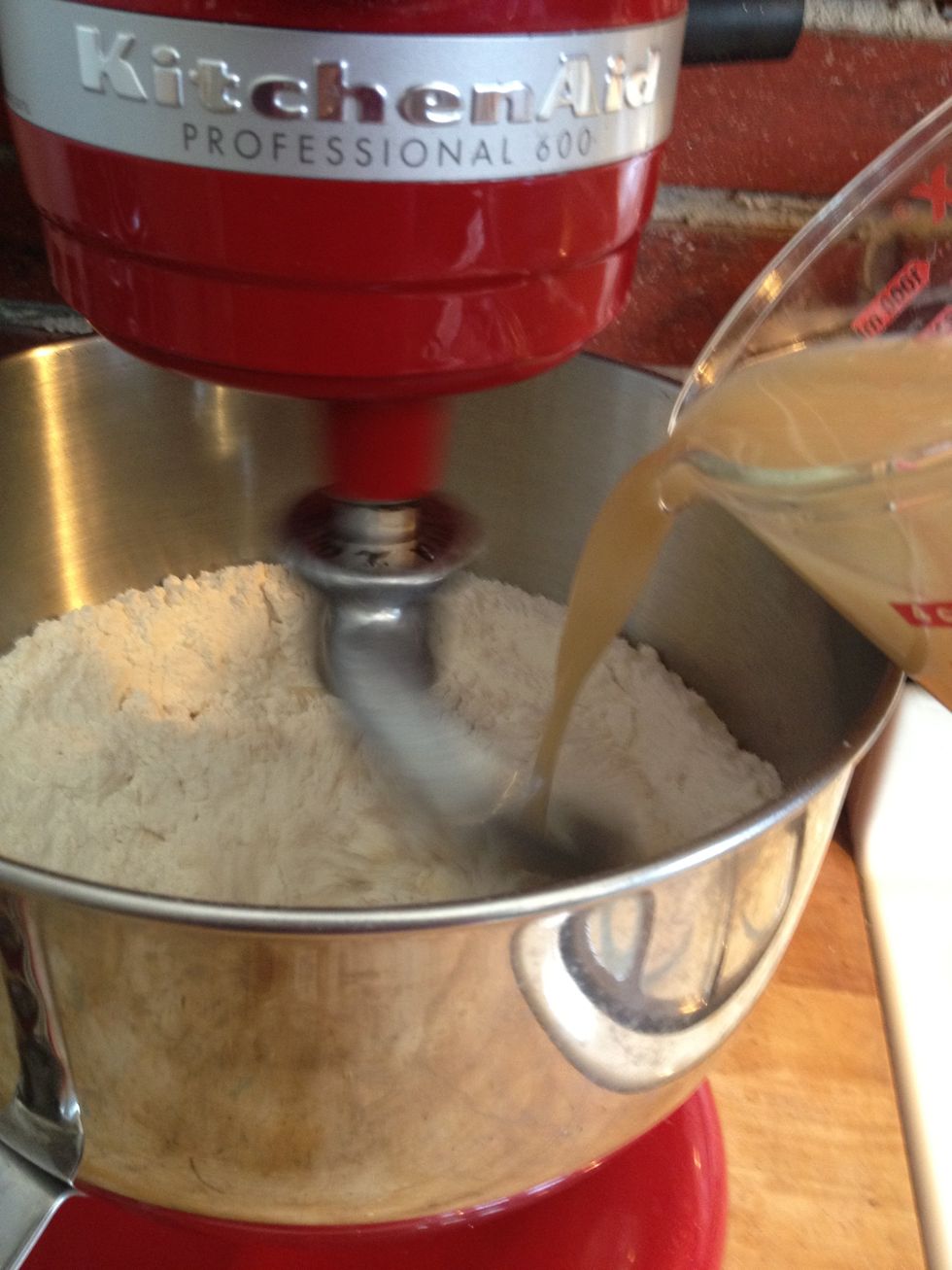 Combine salt, flour and cake mix in large bowl. Add 1 tsp vanilla and yeast/tea mixture. Mix well. Dough may be a bit sticky.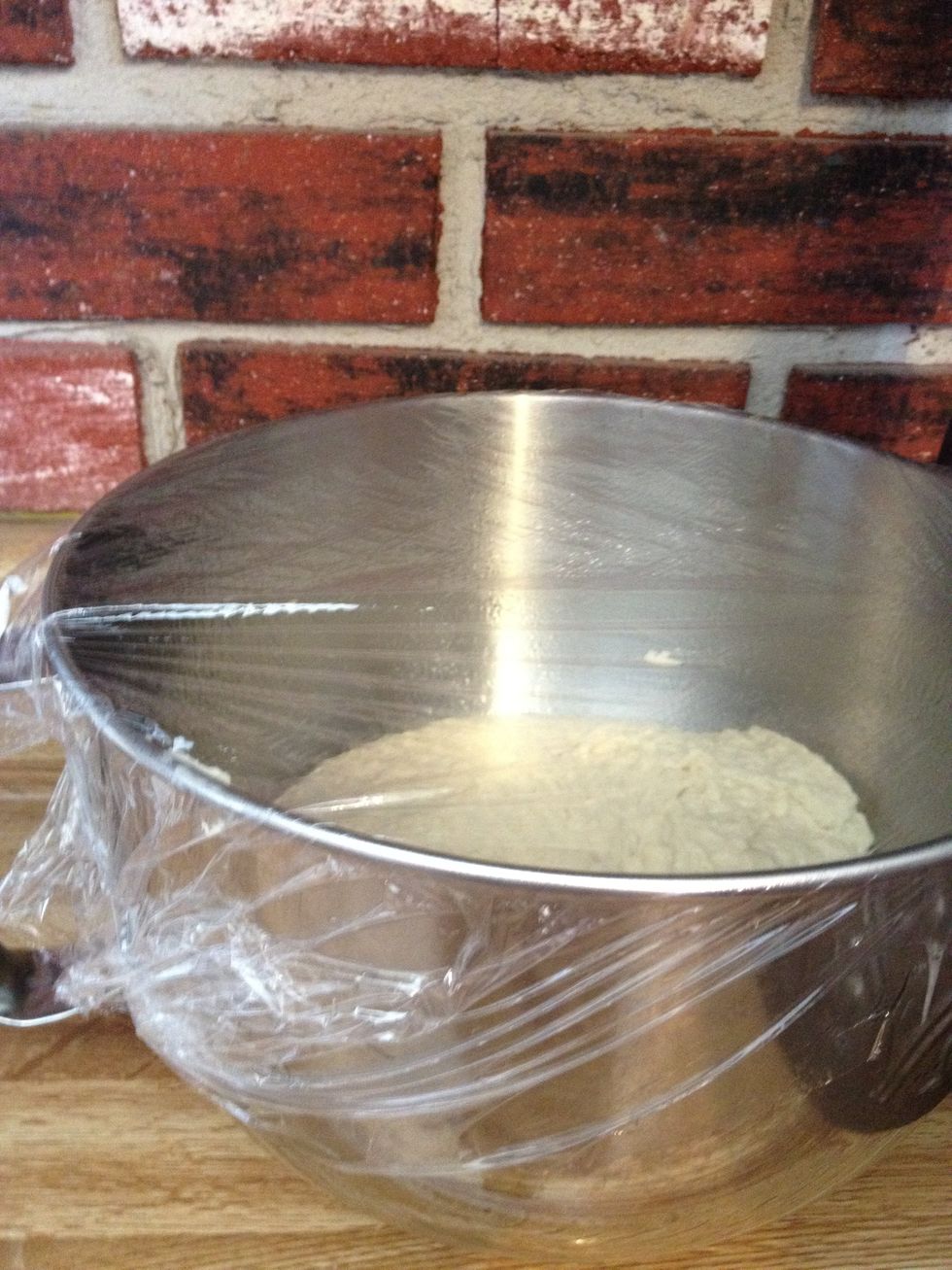 Place dough in a covered greased bowl and allow to rise 1 hour. Punch down. Allow to rise another hour.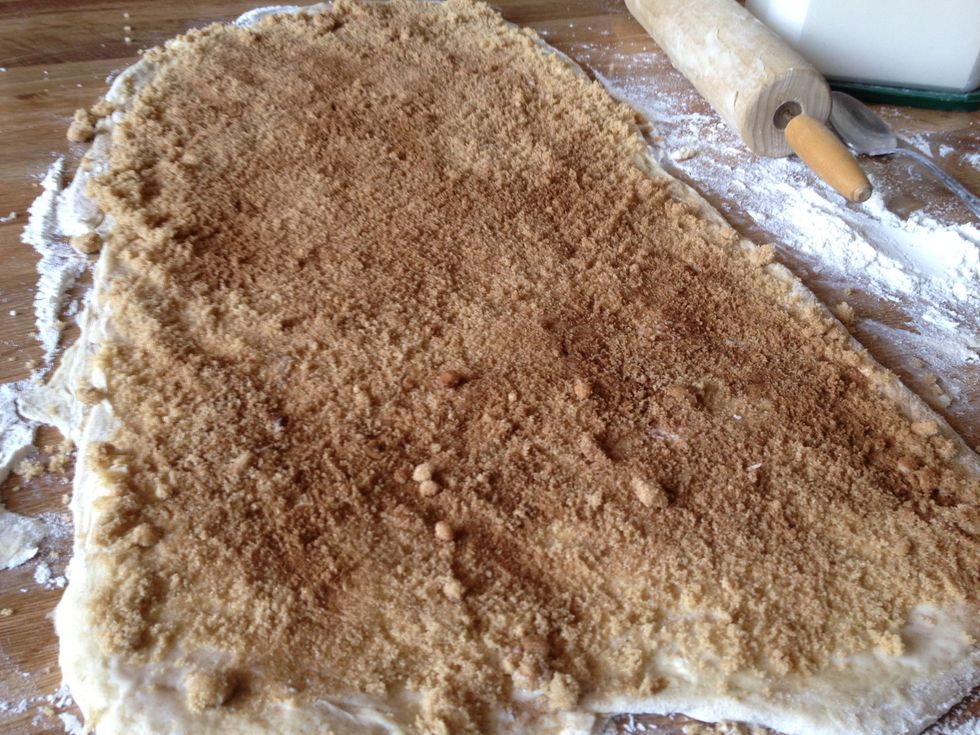 Roll dough onto floured surface into a rectangle, no need for perfection, just a long rectangle. Soften butter and spread across the top. Layer with brown sugar and sprinkle with cinnamon.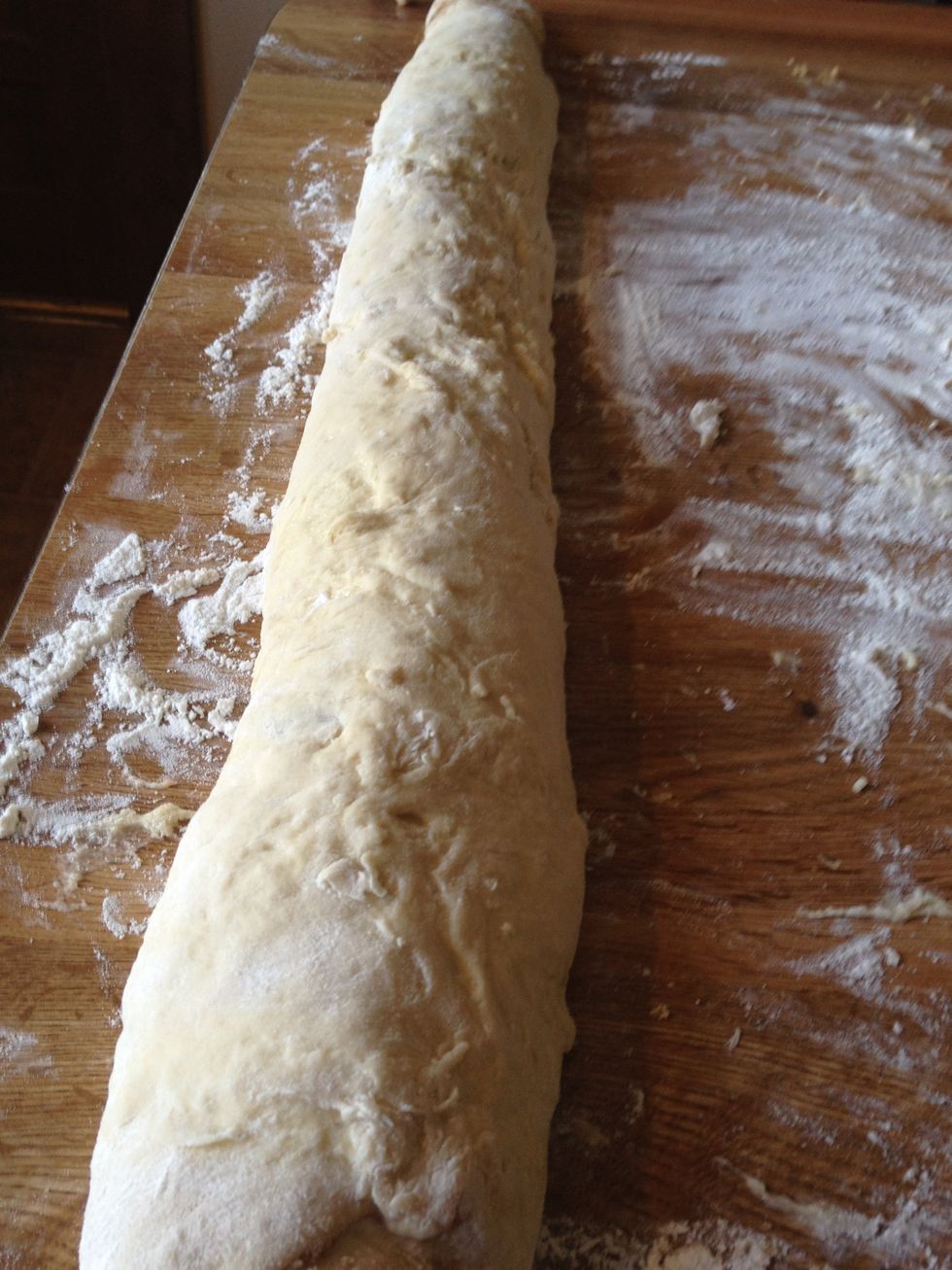 Roll dough so you have one long roll. Cut into equal size pieces, 20-24 depending on how tall you want them. Keep in mind they will rise again to almost double.
Arrange slices in greased baking pans so they just barely touch each other. Preheat oven to 350 degrees F and allow them to sit to rise during this time. Bake for 20-25 mins.. Mine took 25
While rolls are baking, start work on your icing. Soften your butter to almost melted and add tea leaves of your choice & mix in. I again used chai, about 5 fresh teaspoons and re-used the previous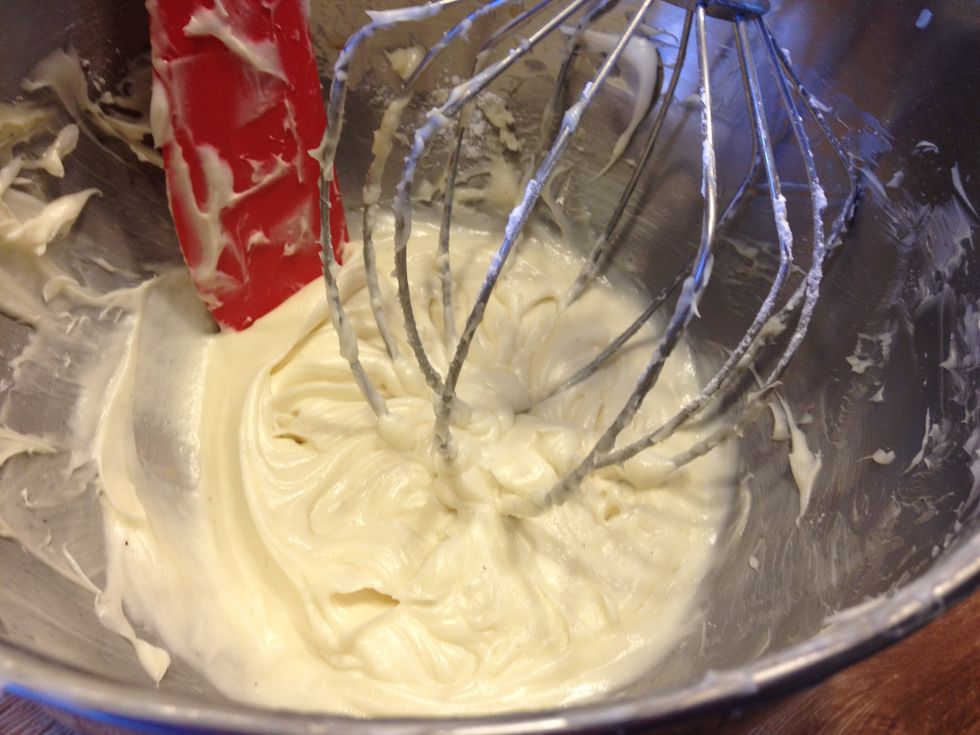 Push butter through a sieve or screen to remove tea leaves. Blend in cream cheese until smooth. Slowly add powdered sugar until you have a nice smooth creamy tea infused cream cheese icing.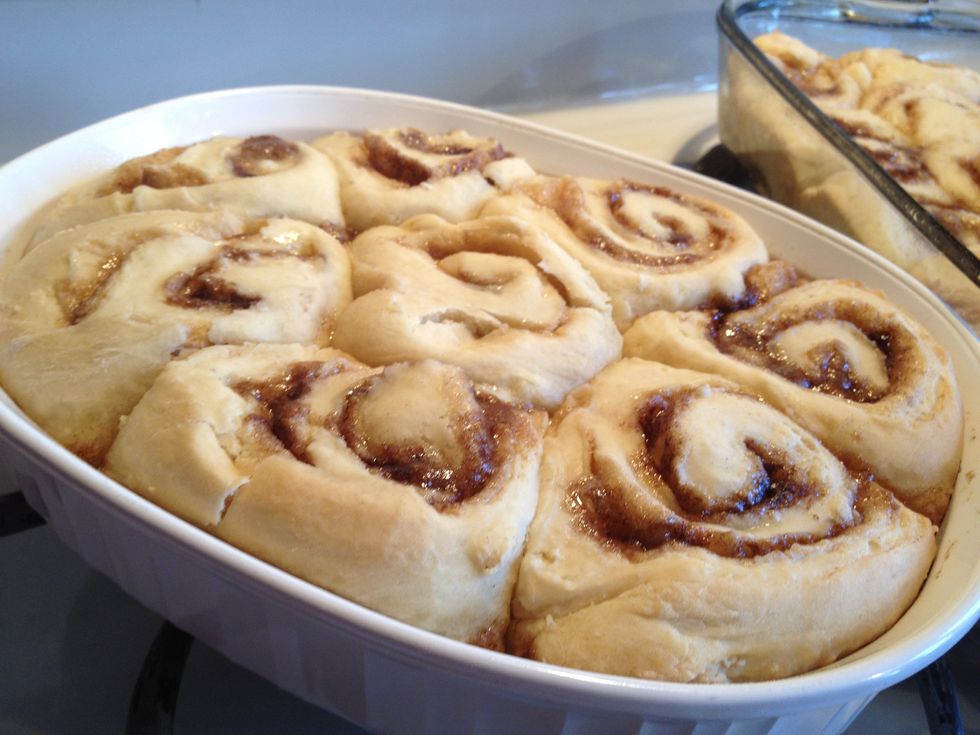 Remove rolls from oven and allow to cool completely before adding icing.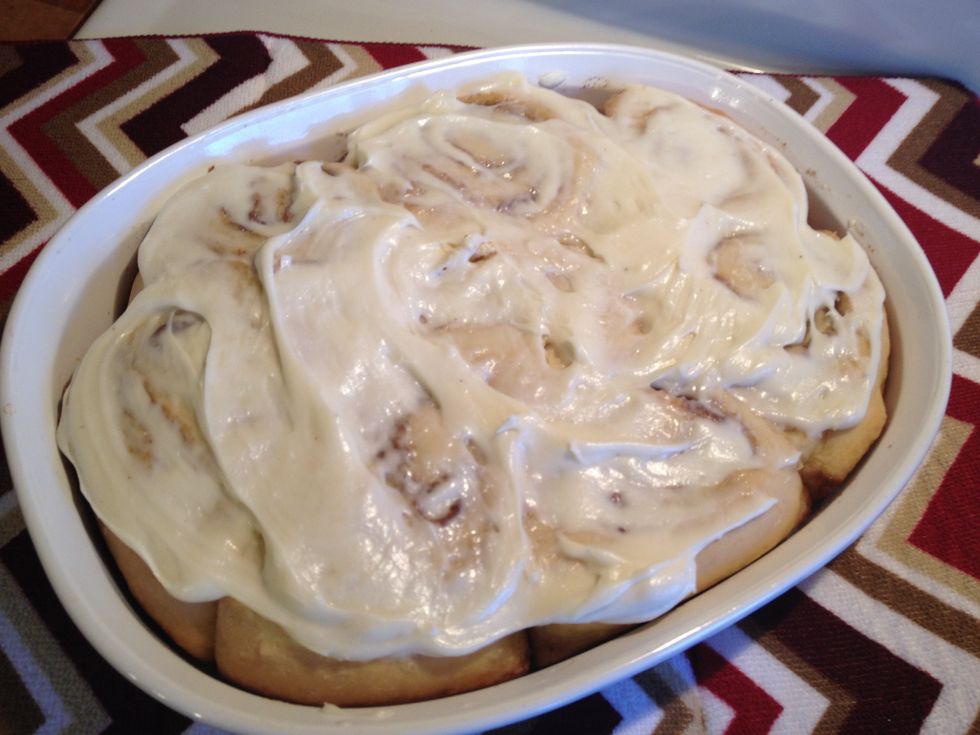 Enjoy!
1.0 Boxed Cake Mix (I like Duncan Hines Yellow)
1/2tsp Dry Yeast
Tea of choice, loose leaf or bagged
1/2c Hot Water
1/4c Flour
1.0tsp Salt
2.0tsp Vanilla (divided)
1/2c Brown Sugar
1.0c Butter (divided)
Cinnamon
1.0 Cream Cheese (8 oz) room temperature
2.0c Powdered sugar
1.0 Cooking Spray