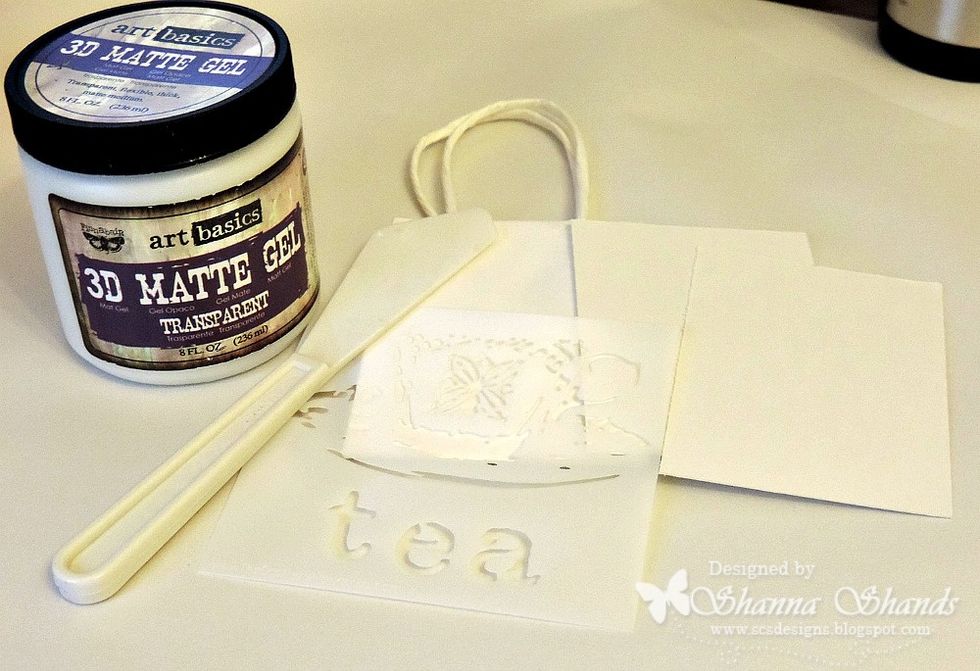 Gather supplies. Cut watercolor paper down o matte goodie bags.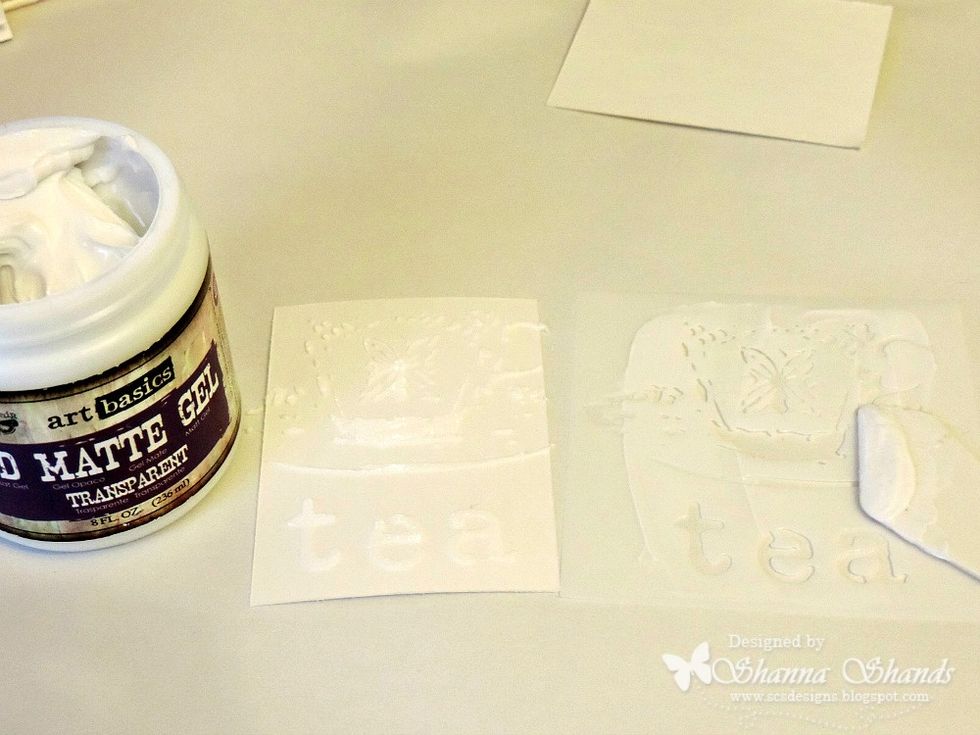 Use 3d Matte Gel with stencil on watercolor paper.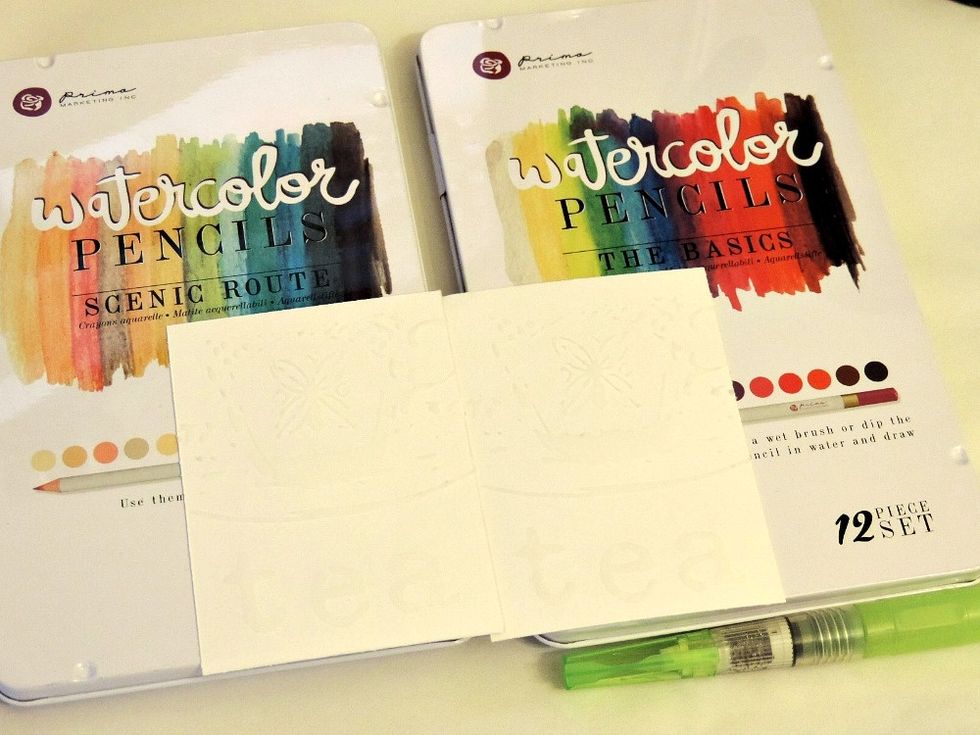 Let the matter gel dry and get watercolor pencils (or water soluble medium).
Lay a layer of color down.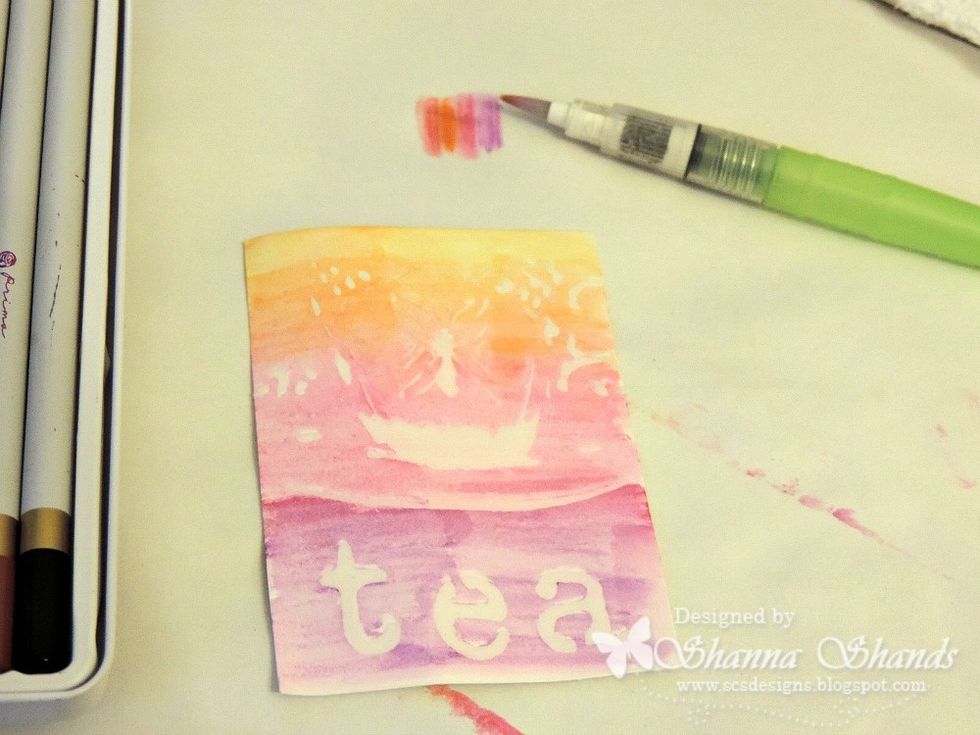 Use a watercolor brush, or paintbrush with water on it to blend out the ink.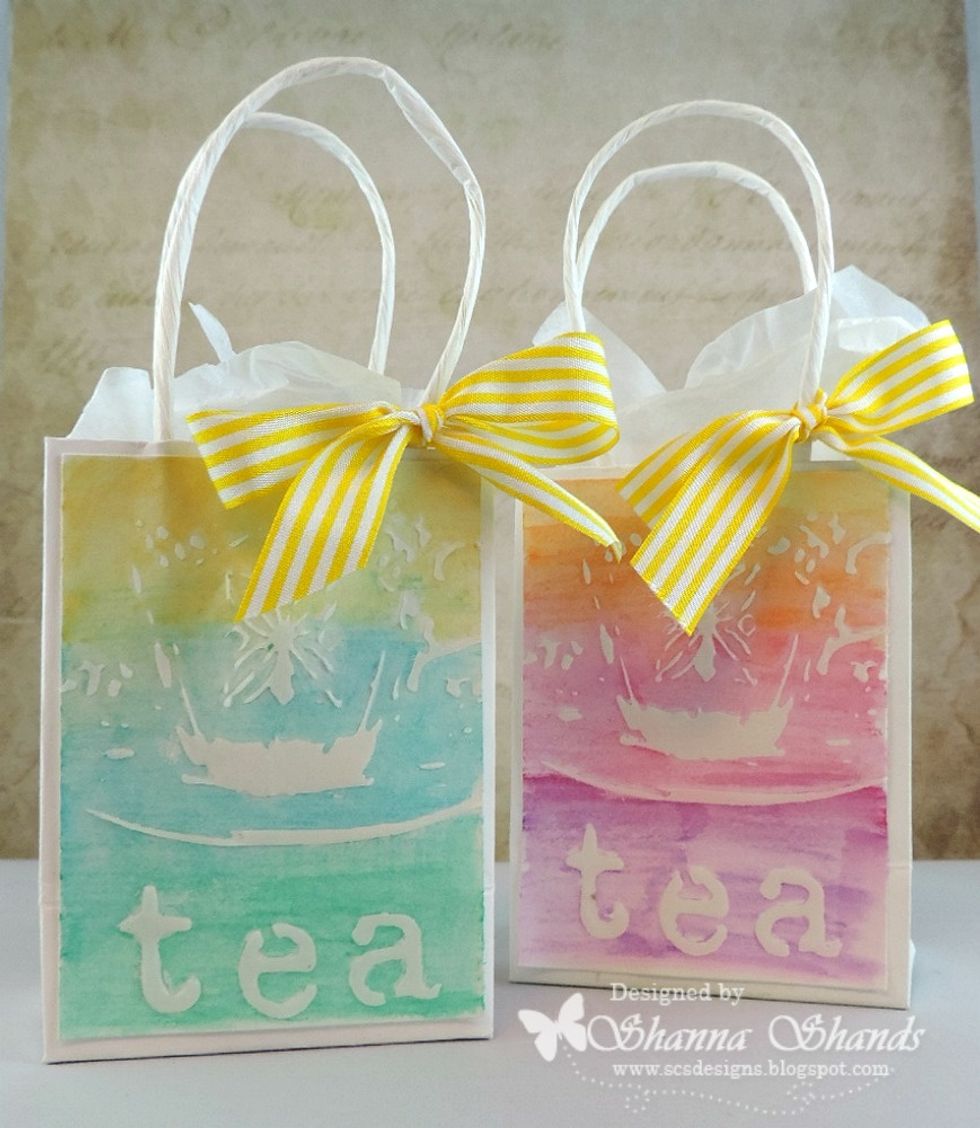 Add pieces to pay and finish with tissue paper and a bow.
Watercolor Pencils (medium)
TCW Stencil 2082
3D Matte Gel
Watercolor Paper
Paper Goodie Bag
Rock Hill, South Carolina