Get a 14x10 pan pour the tator tots in the pan. Flatten the tator tots.
Stick in the oven at 425 degrees for 15 minutes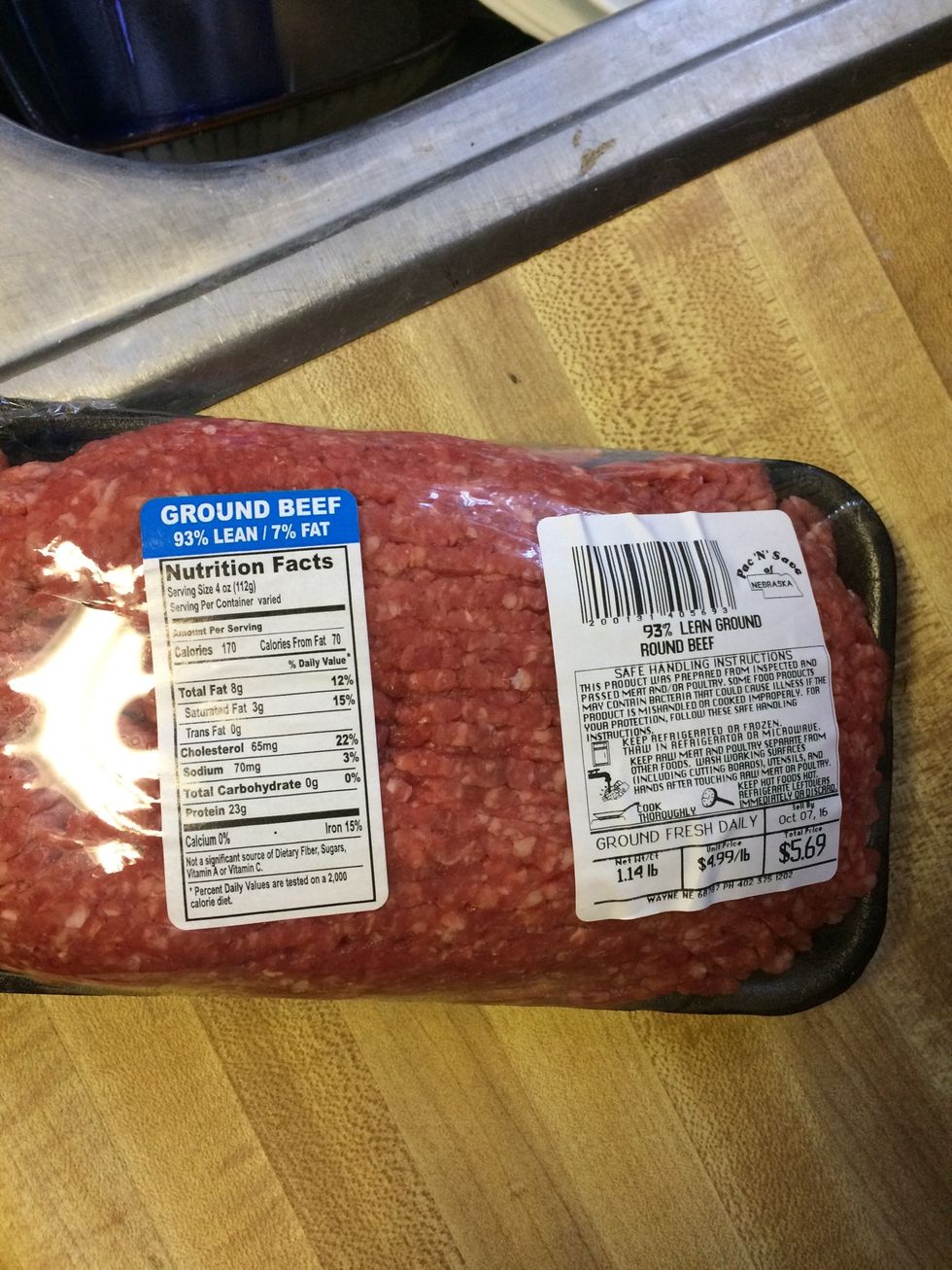 You will need 1 lb of ground beef. I got 93% lean 7% fat because it's less fat and that means less grease in your pan.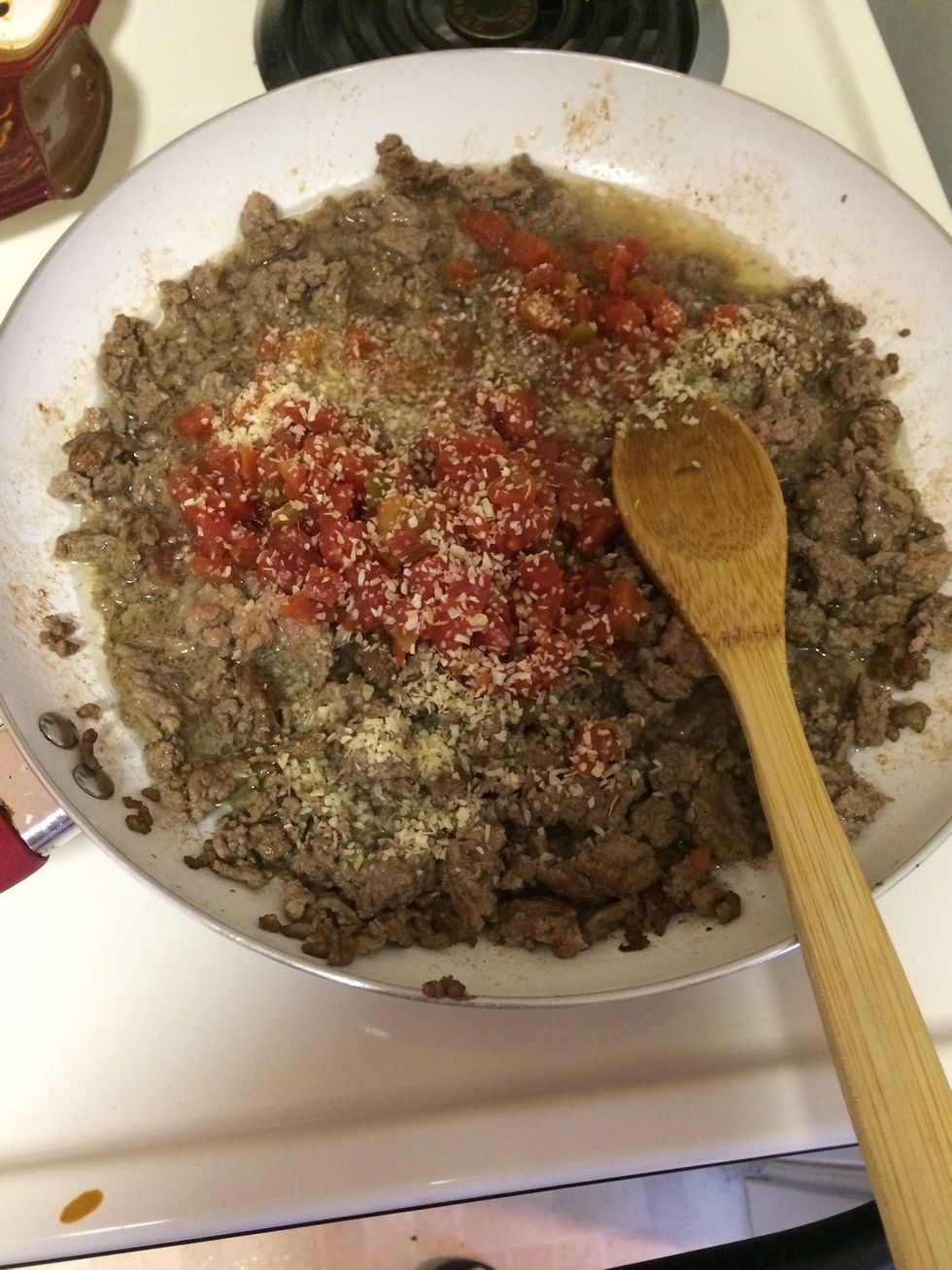 Add 3/4 cup of water to the beef. Add1/3 cup of Mexican style diced tomatoes. Also add 2 tablespoons of taco sauce and taco seasoning.
Wait 3-4 minutes for the meat and other Ingredients thicken up. I will be adding Mexican 4 cheese blend.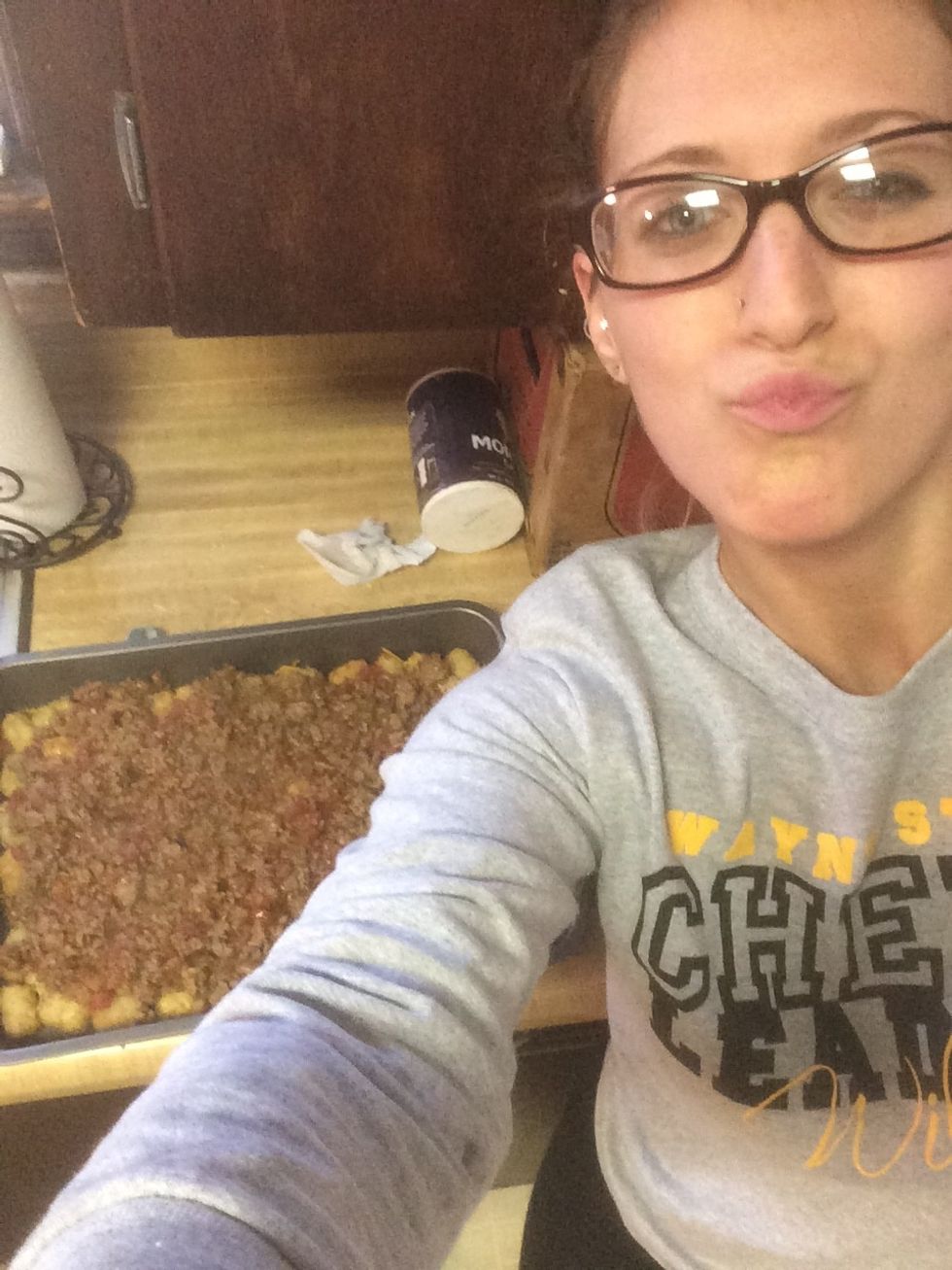 Pour the meat mixture on top of the tator tots you pulled out of the oven. Drizzle 2 tablespoons of taco sauce on top. Then sprinkle a light coat of cheese to cover the top.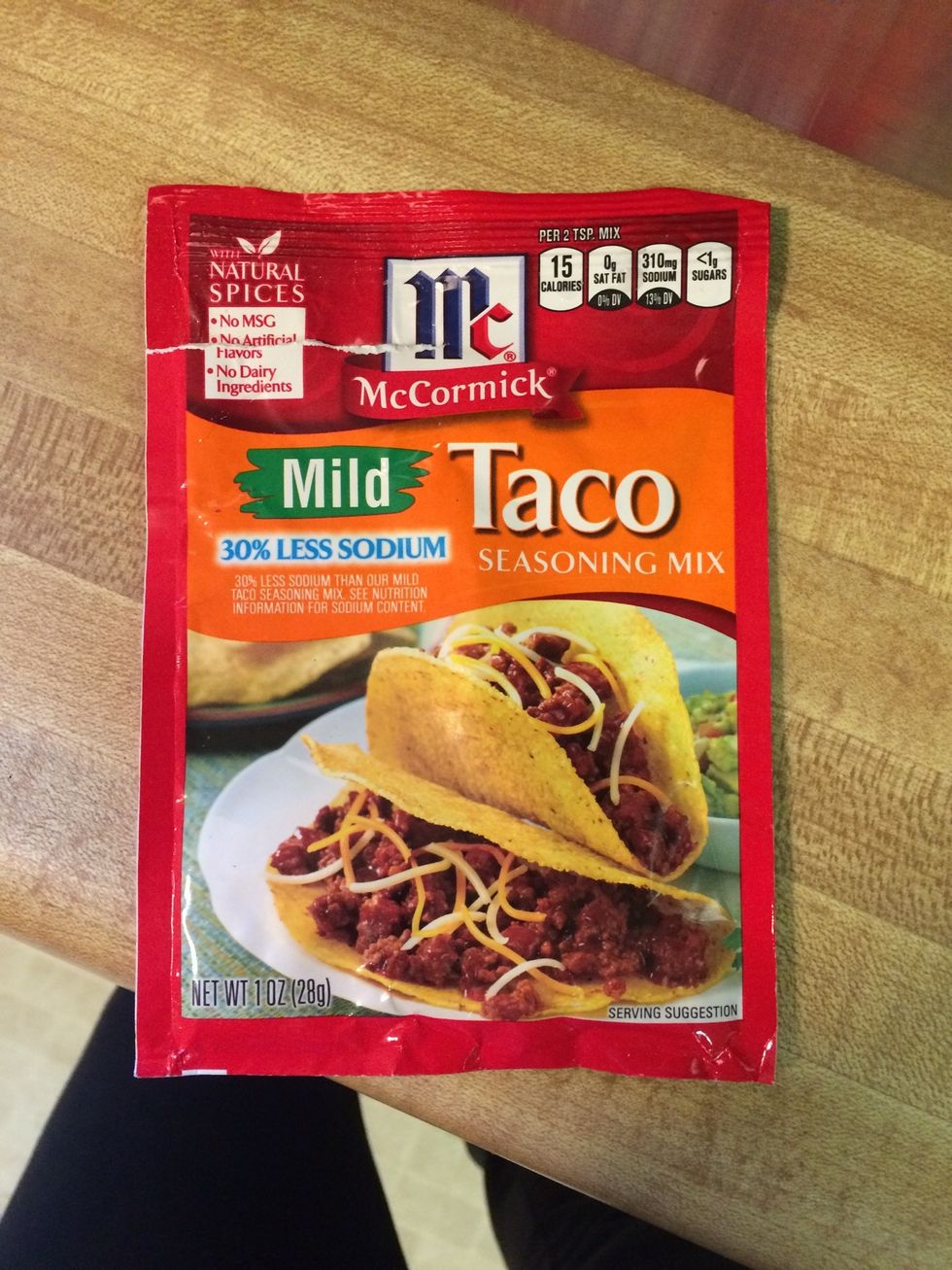 This is the taco seasoning I used. I got it with 30% less sodium!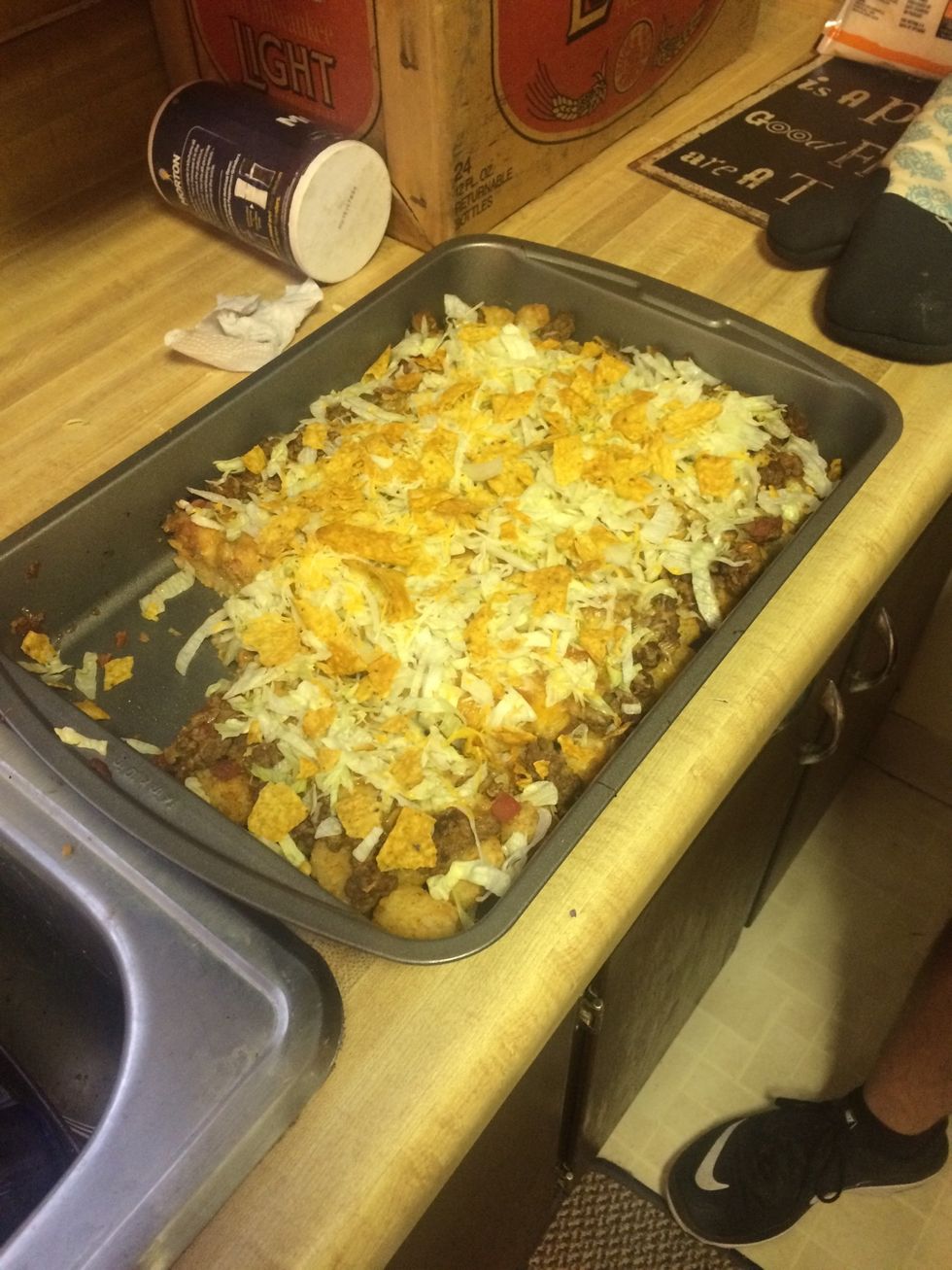 The end product! (My friend took a piece before I could snap a picture. I yelled at him for it😂) you can add 1/2 cup of crushed tortilla chops
Ingredients you need: 1 bag of tator tots 1 lb of ground beef 3/4 cup water 1/3 cup diced tomatoes 1 T minced onion 2 T taco seasoning 2 T taco sauce 2 cups of cheese 1/2 cup shredded lettuce
The creator of this guide has not included ingredients