How to make tasty sweet chili,crunchy chicken wraps!
Make Tasty Sweet Chili,Crunchy Chicken Wraps!
37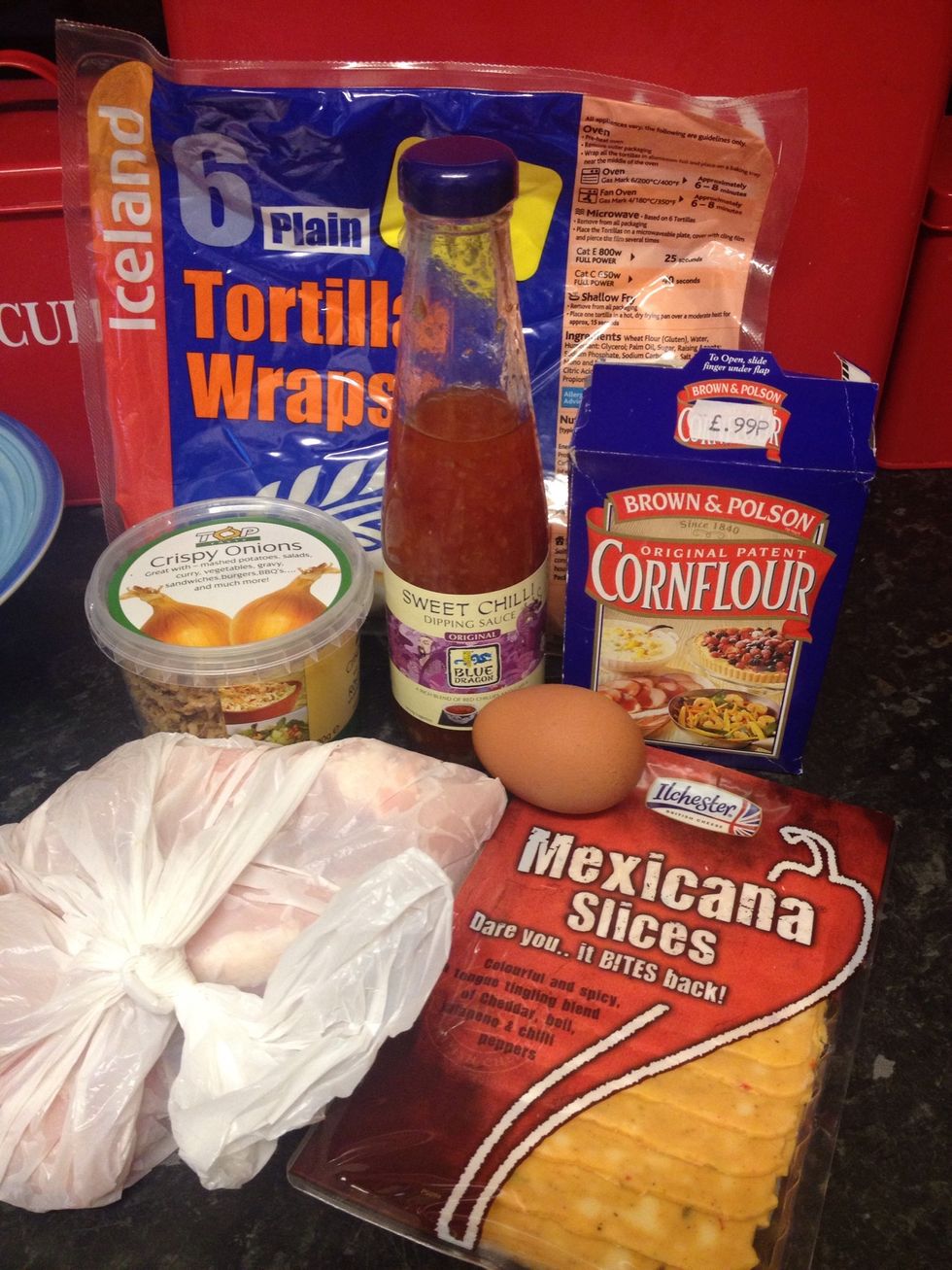 The Ingredients
Spices (choose your own favourites) :)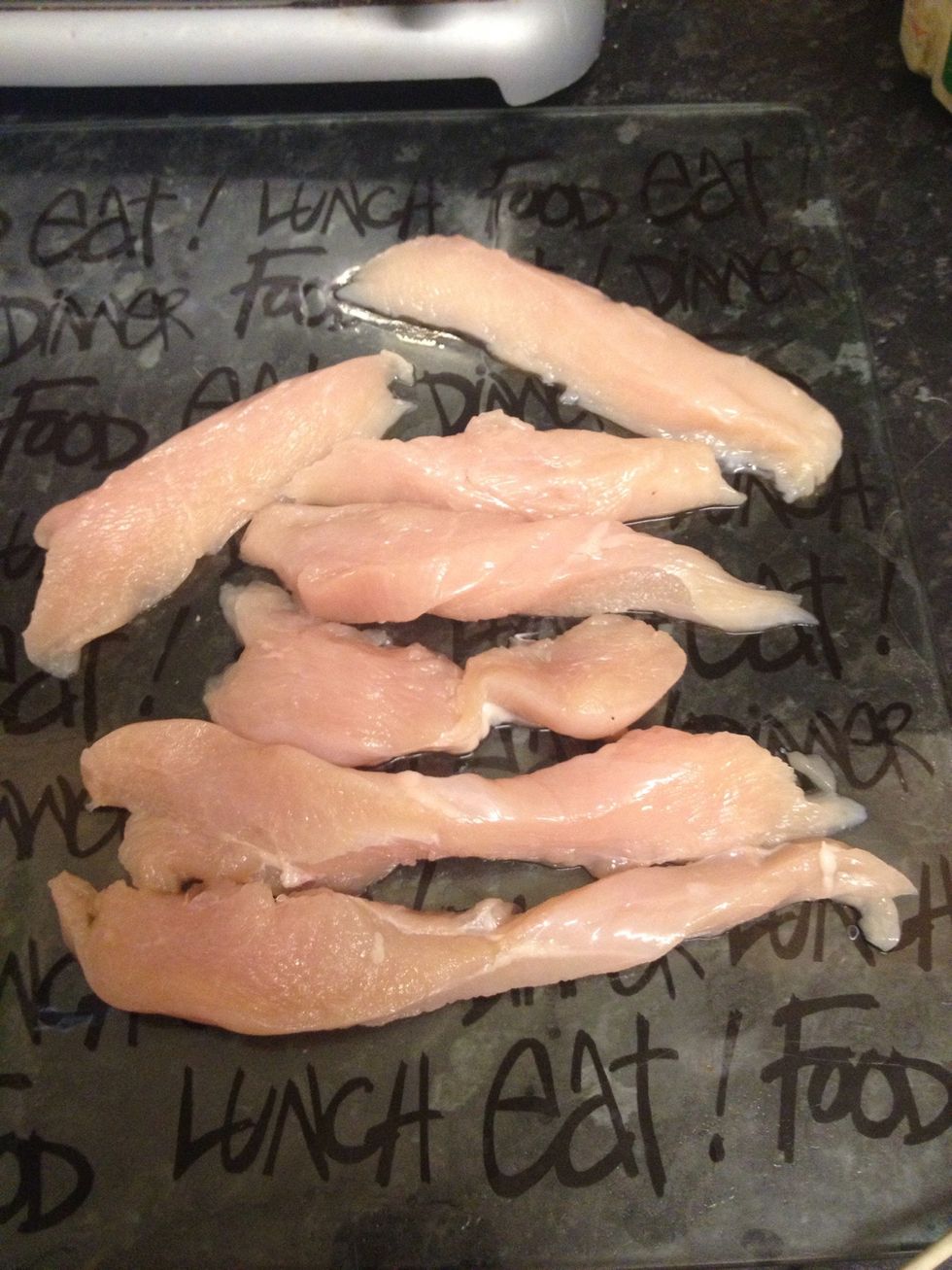 Slice your chicken breast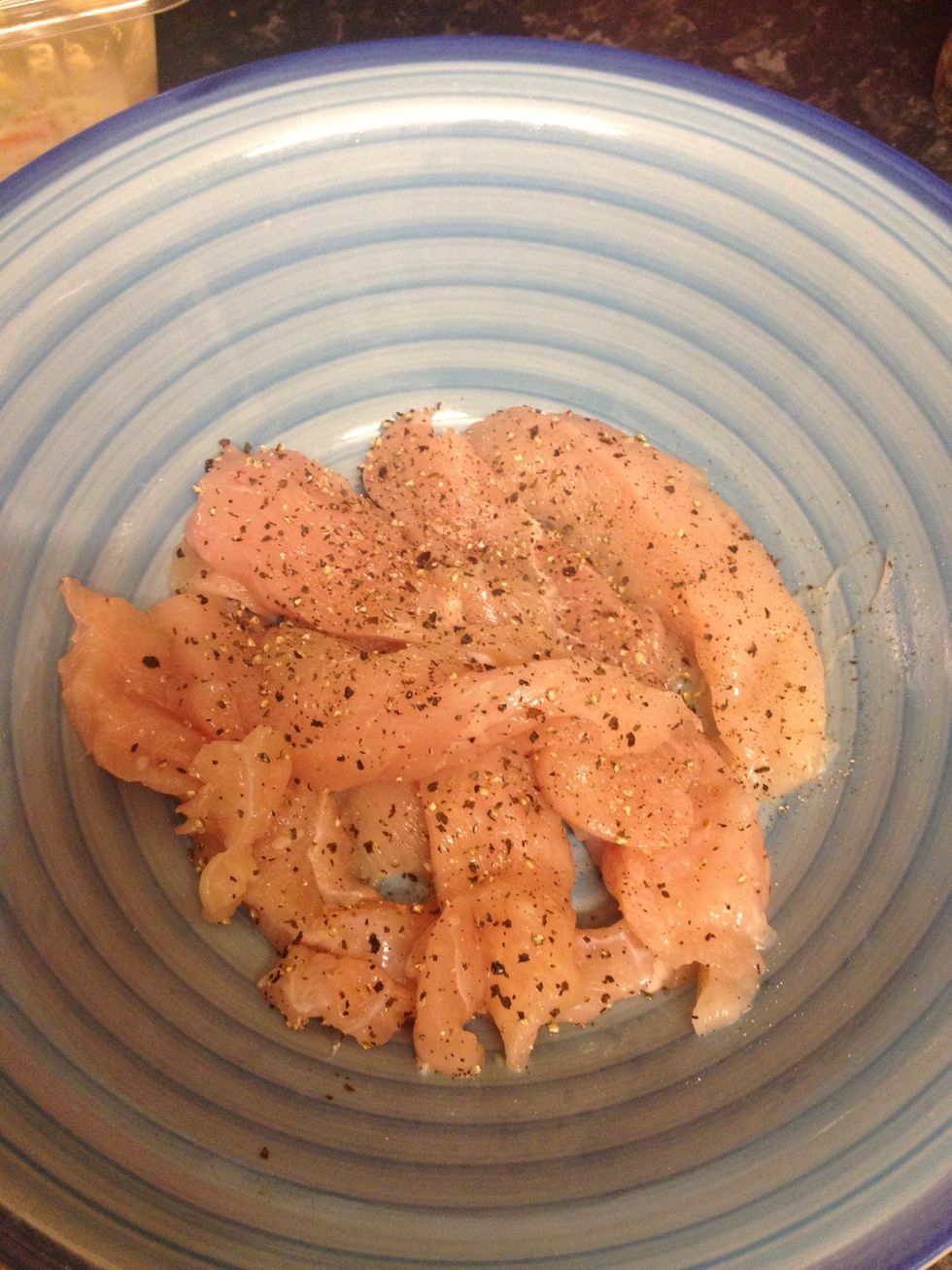 Add ground black pepper.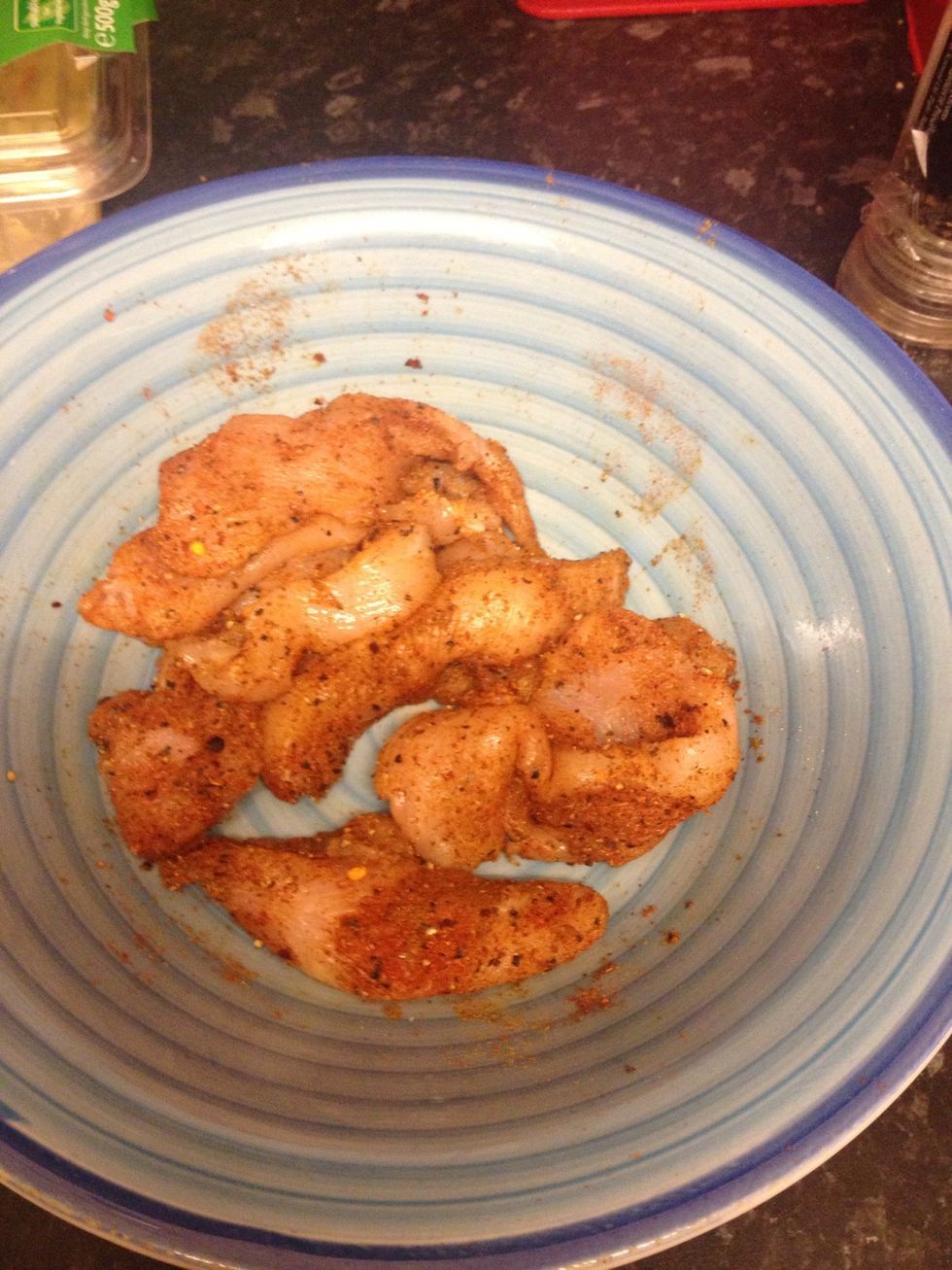 Add an extra spices and flavours you choose and mix in.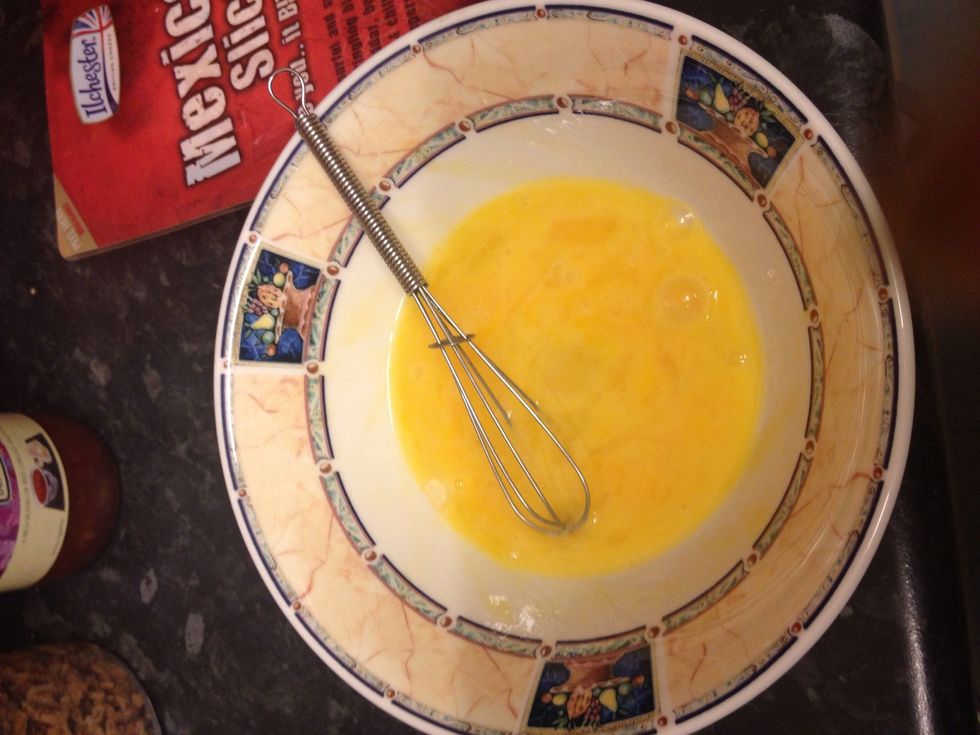 Beat 1 egg.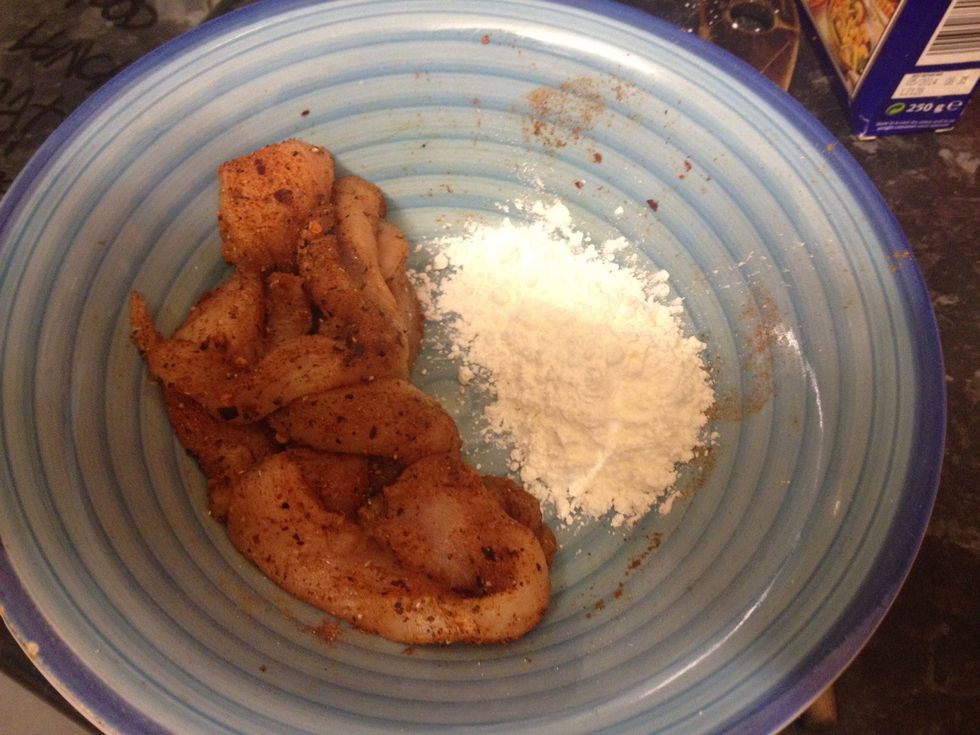 Add some corn flour to your bowl.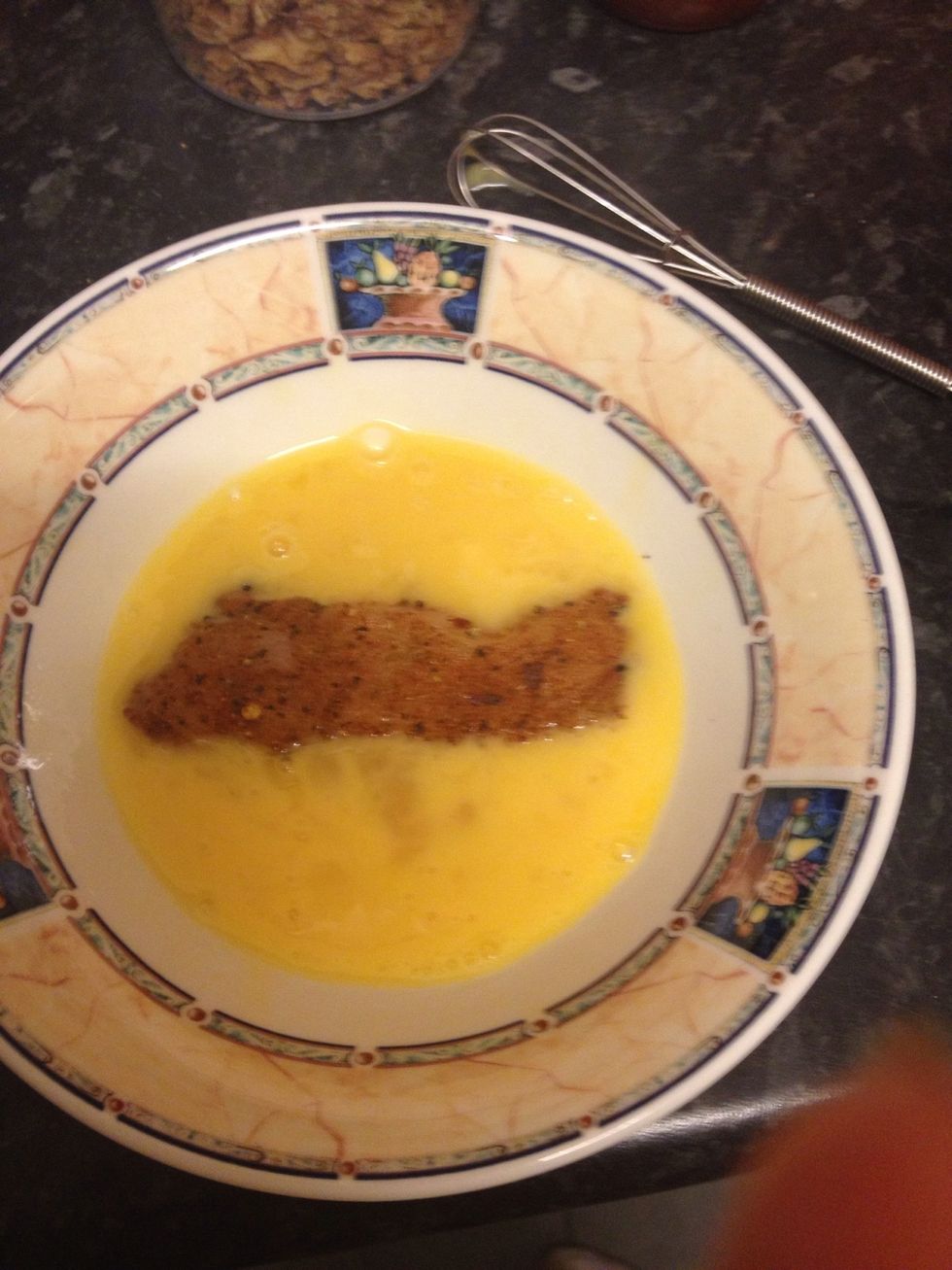 Next dip your chicken into the egg, making sure it is fully covered.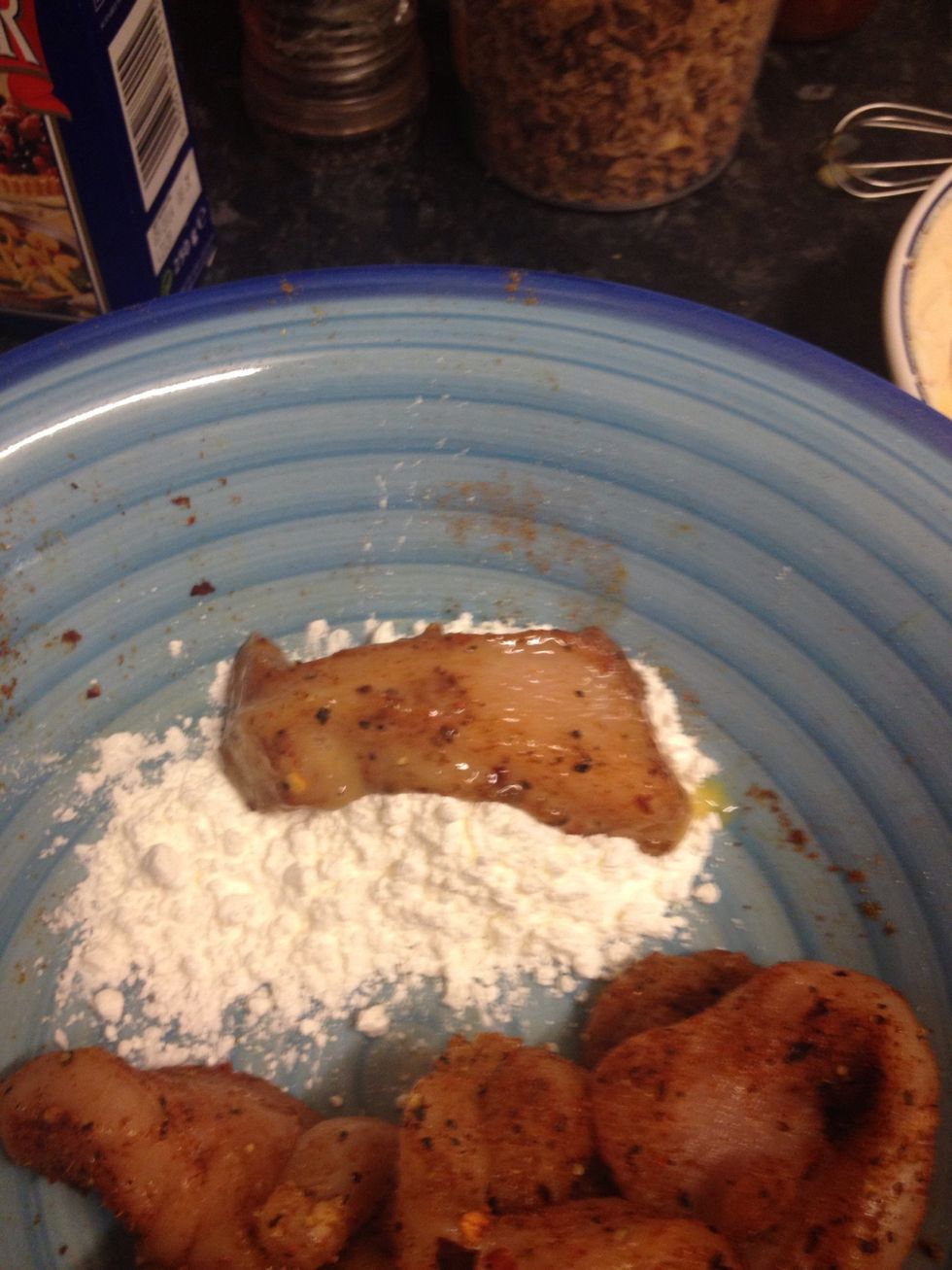 Next: dip the chicken into the corn flour and cover completely.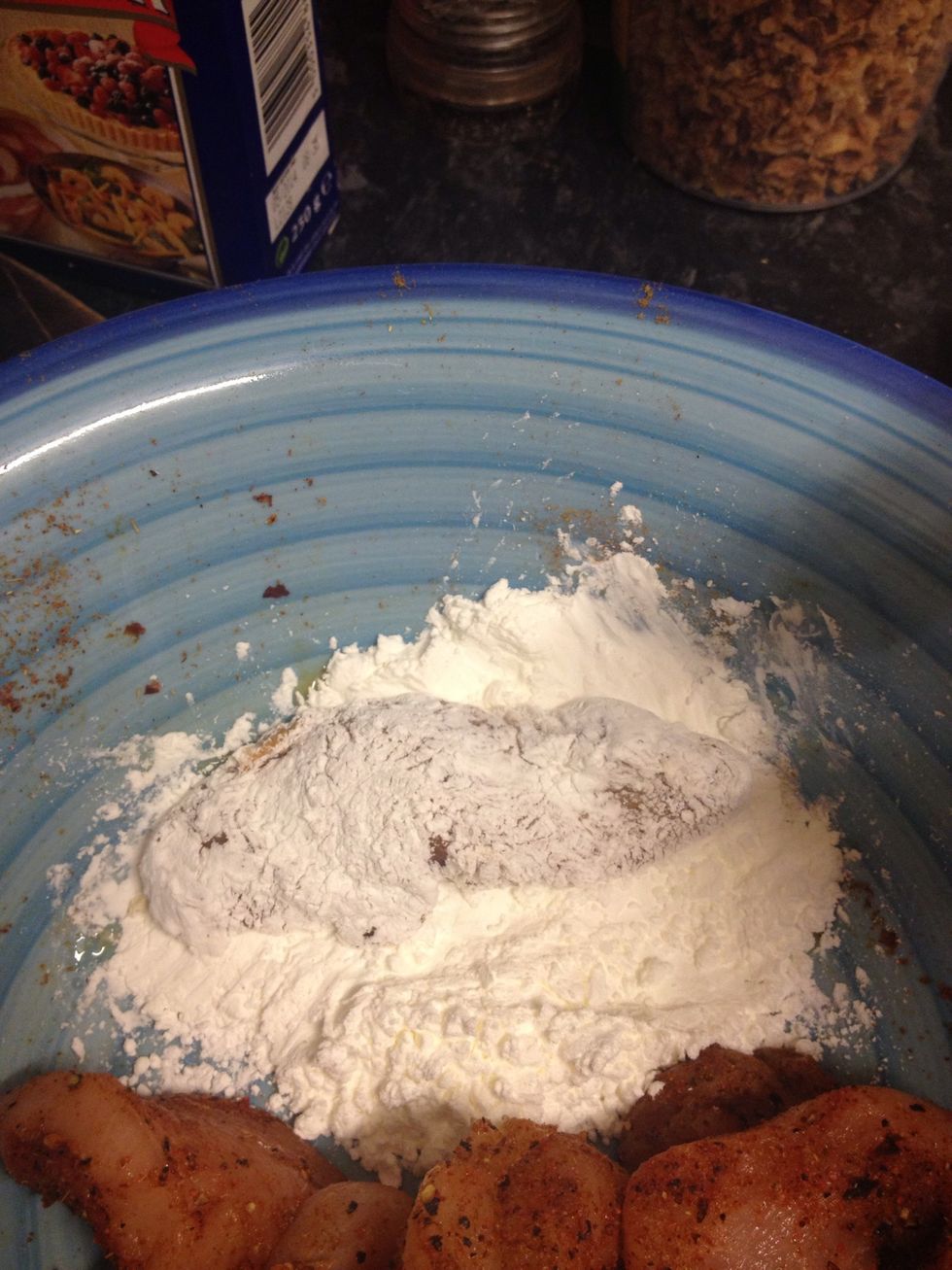 Simple :)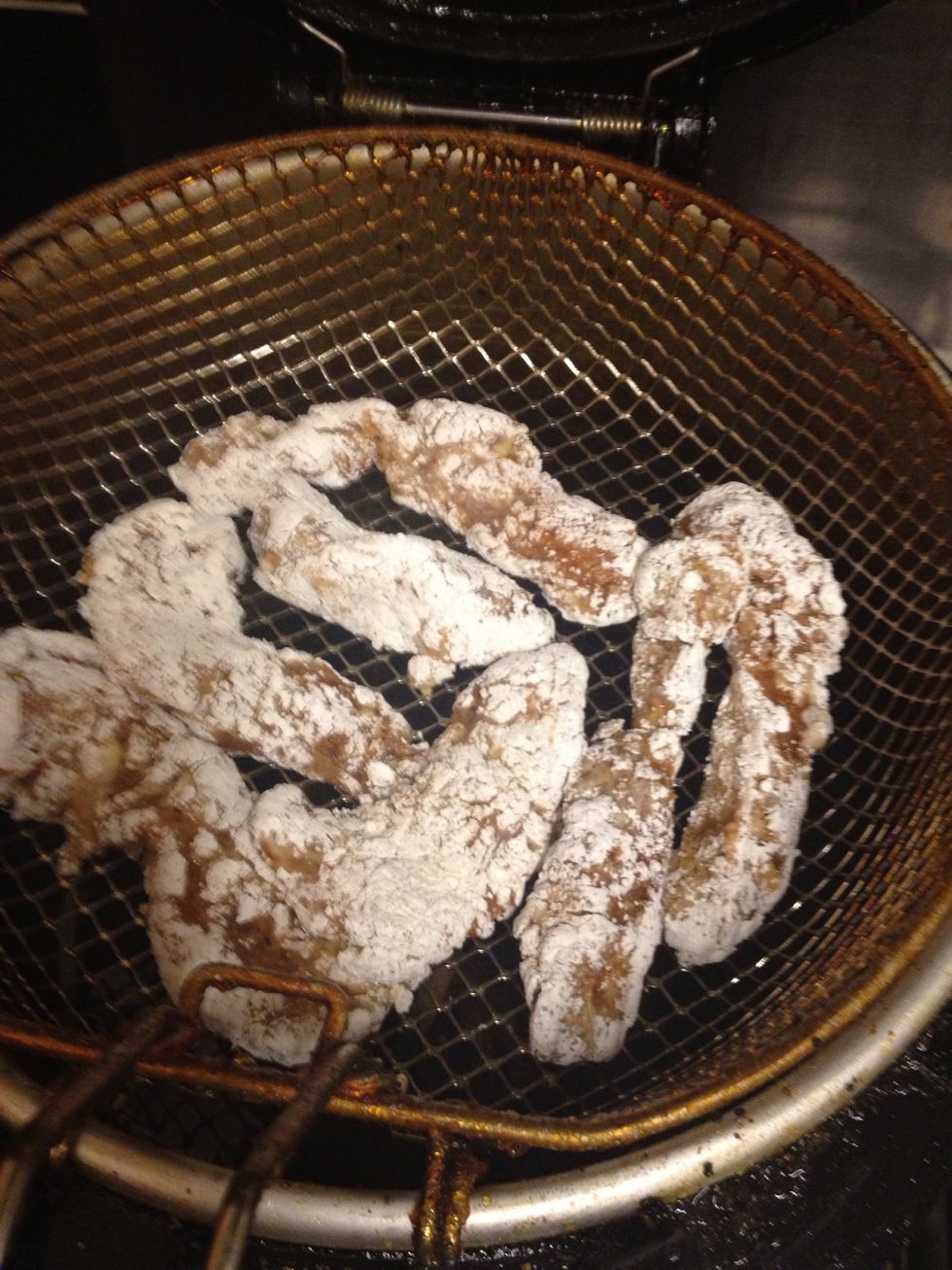 Place your chicken into the hot oil. Make sure the the oil is enough to cover the chicken. Cook for about 7-9 minutes. If using a fryer, set the heat to 170•c.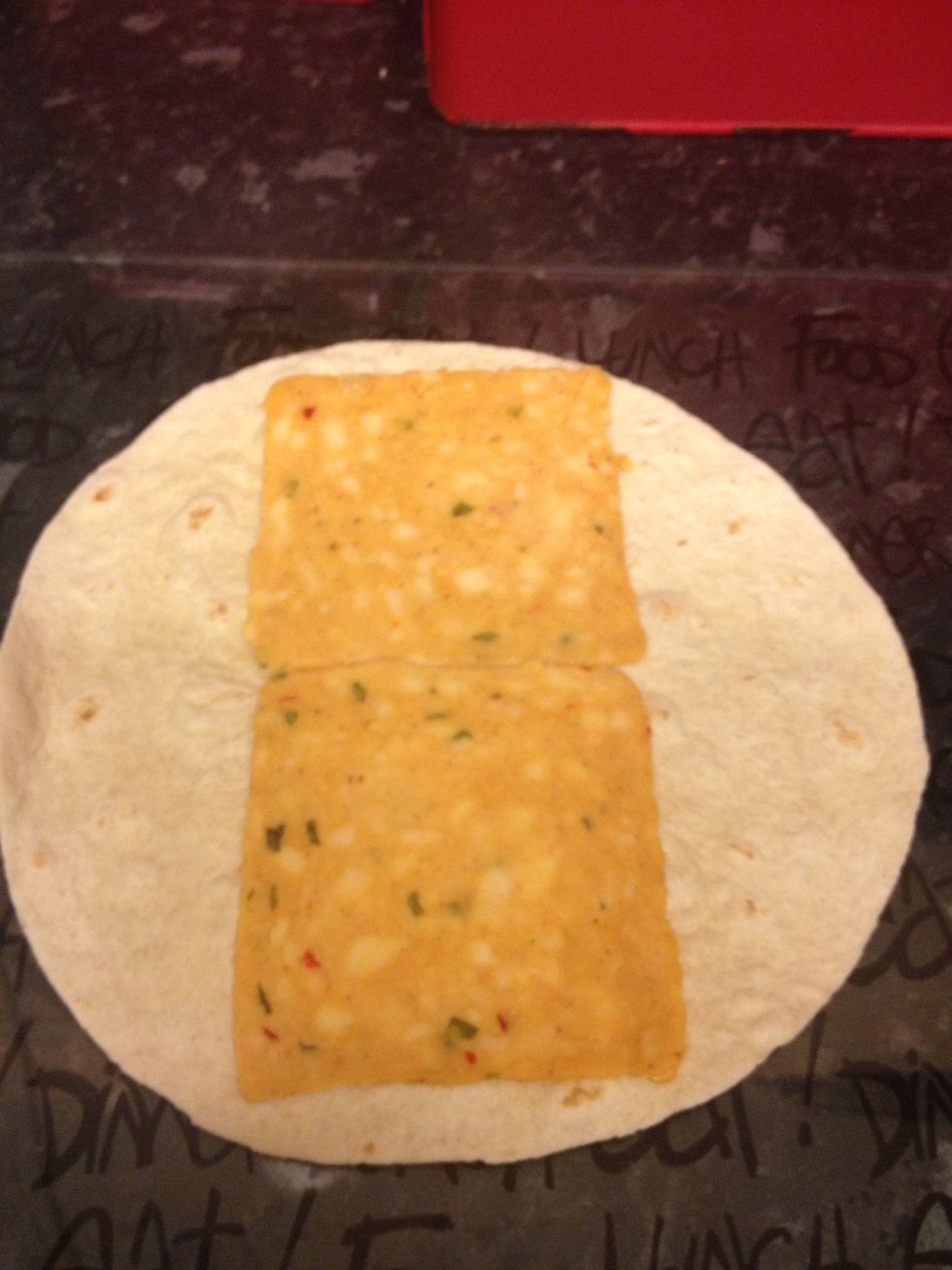 Add your cheese slices to the tortilla wrap. I choose Mexican spicy cheese. Amazing from Iceland.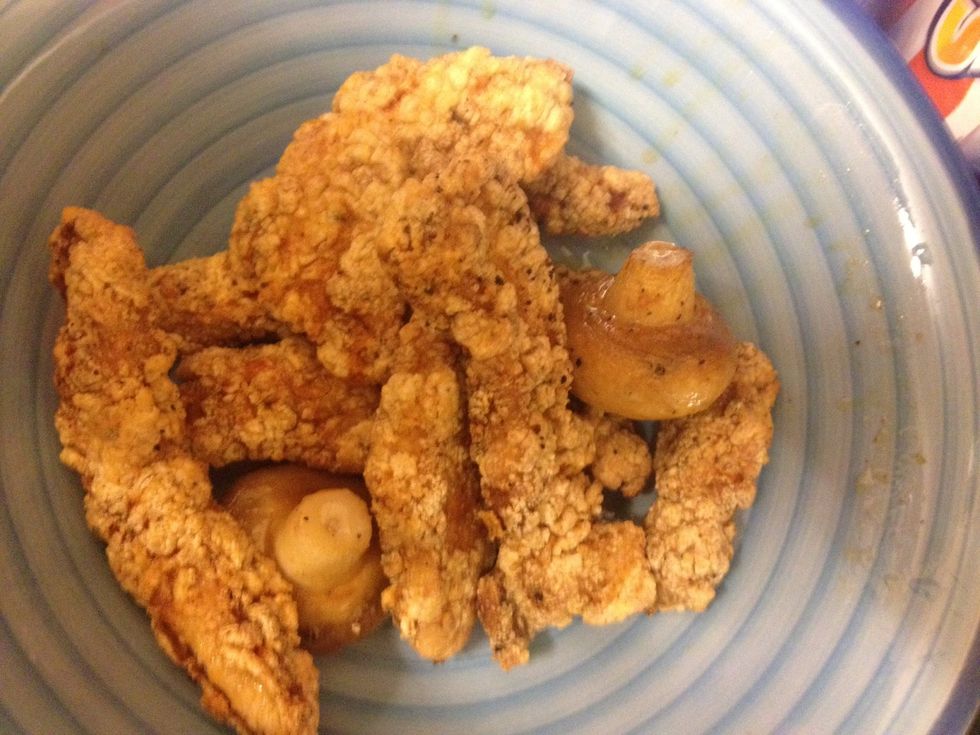 The chicken should be brown and crunchy. Ignore the mushrooms! My mum added them to the oil. Don't forget to put a knife through the middle and check the chicken is all white. !!!
Grill the cheese tortilla for about 1 minute.
Add some salad ...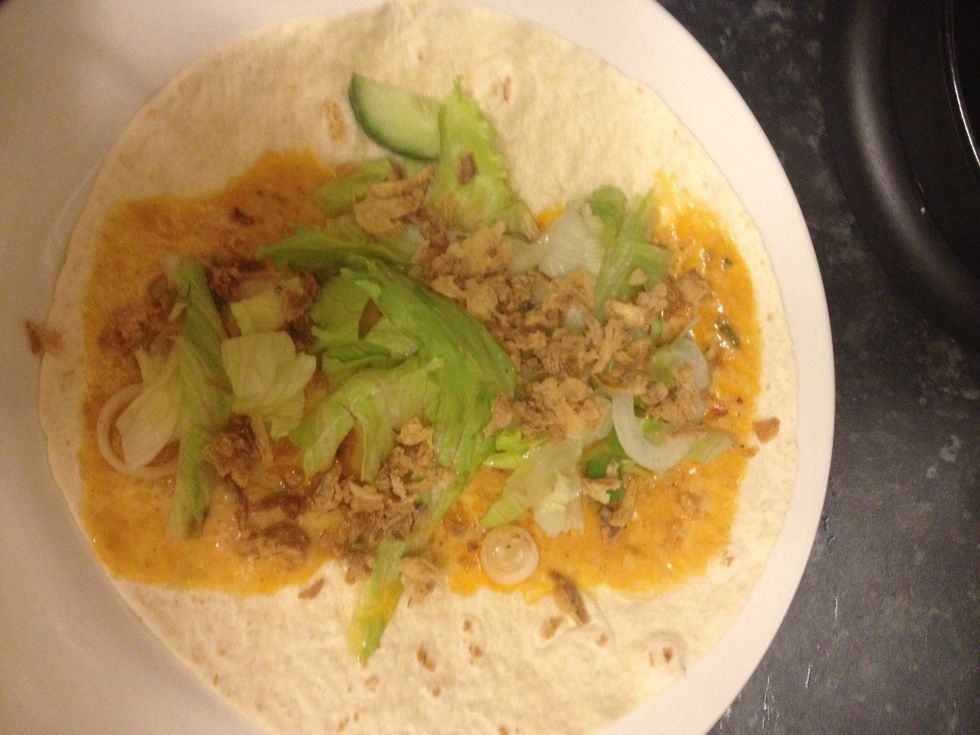 Dried onions (worth buying for an extra crunch!)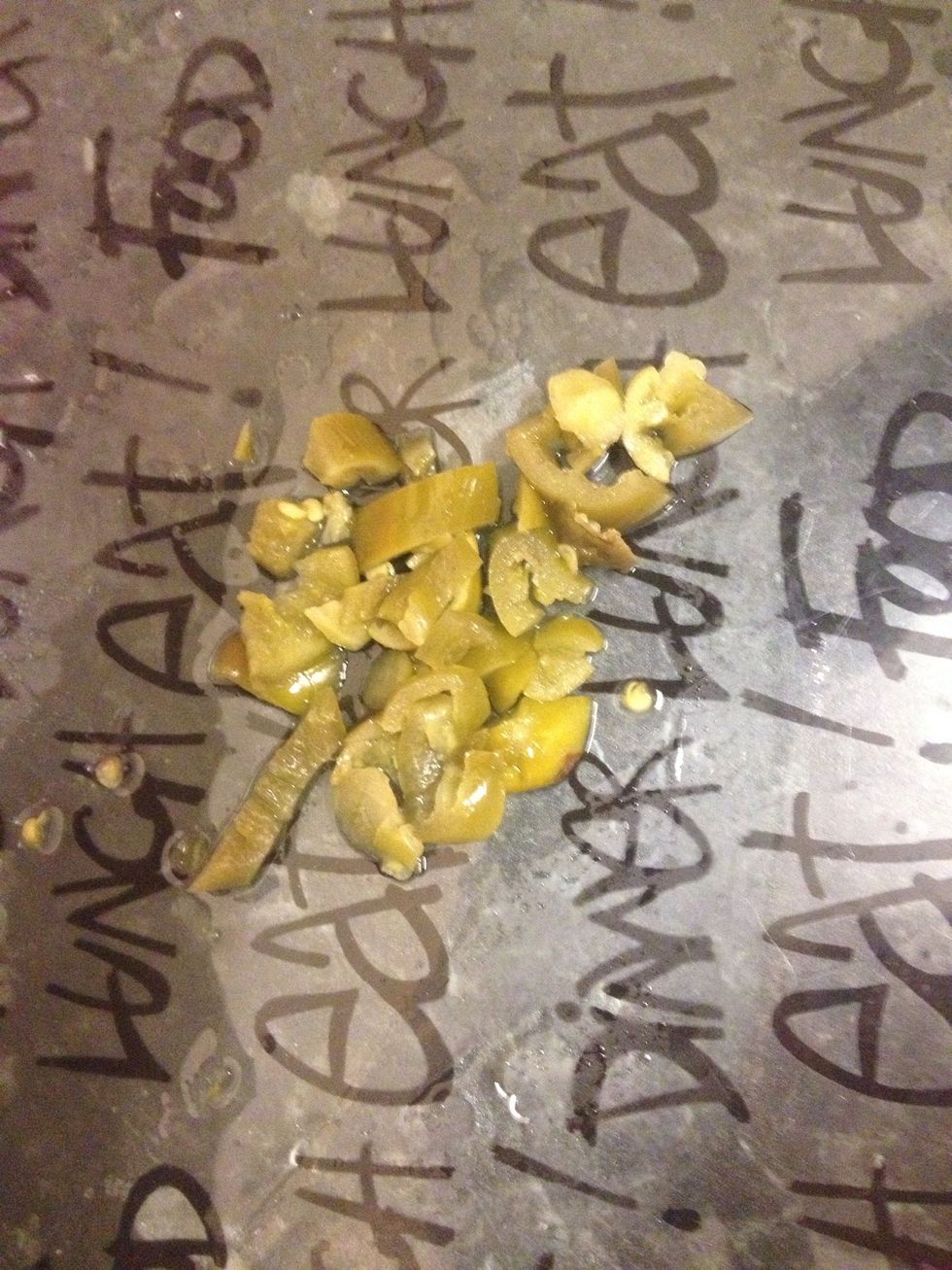 Add some chopped jalapeño peppers :)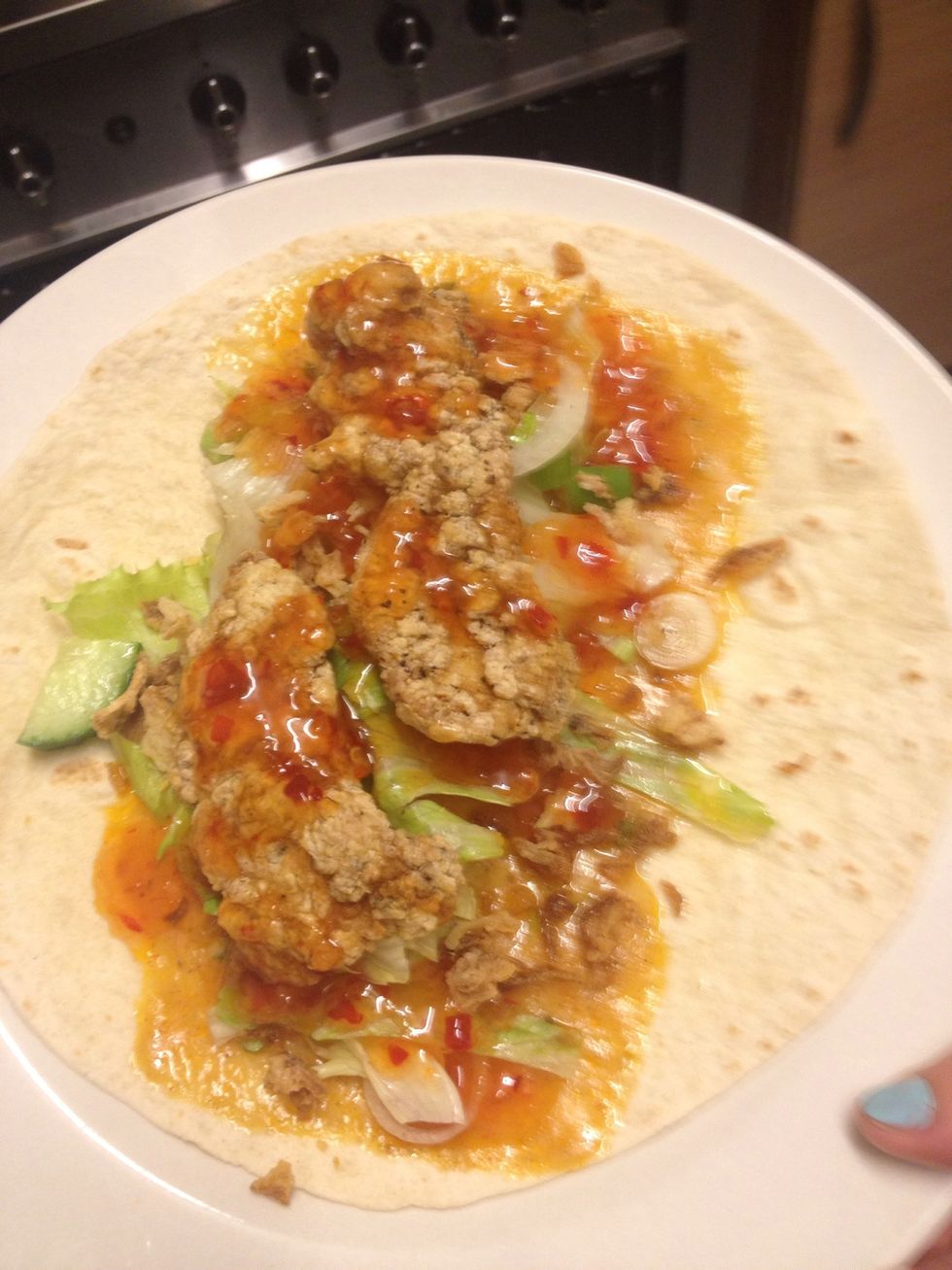 Add 2-3 crunchy pieces of chicken and as much sweet chilli sauce as you like!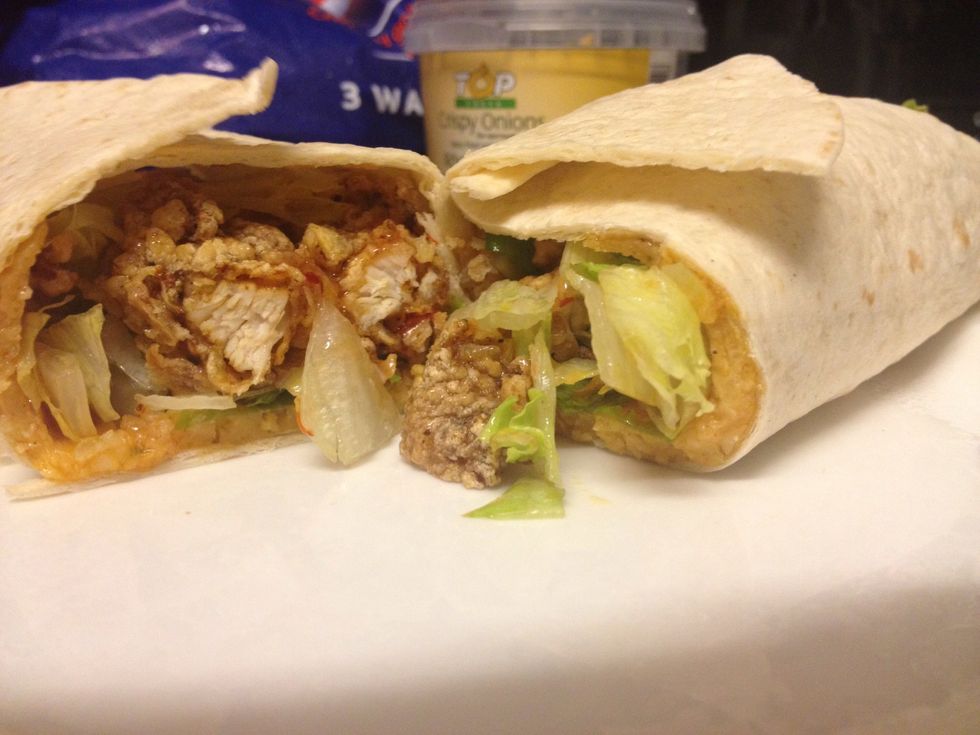 Serve on it's own as a snack or.....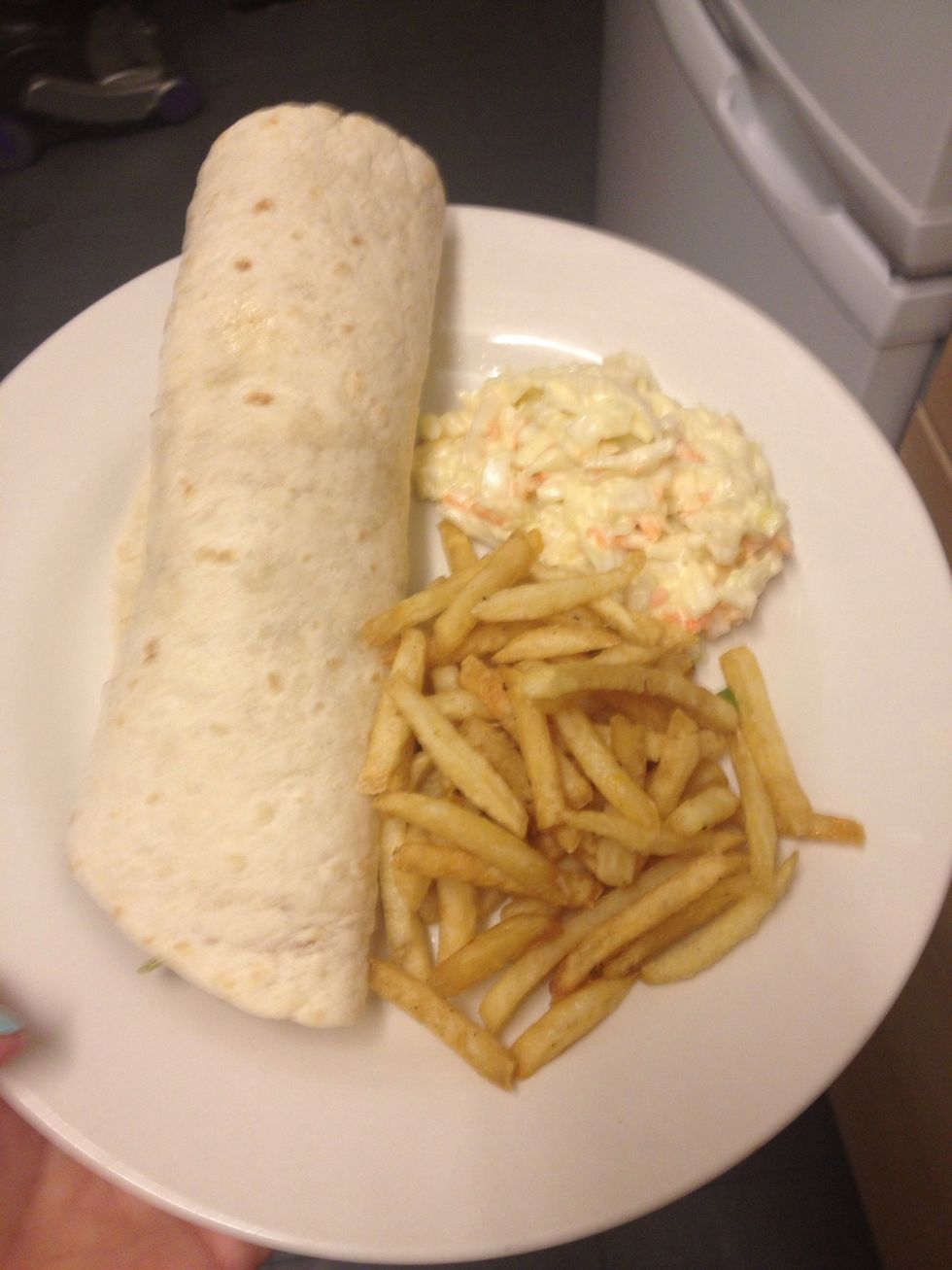 With Chips and coleslaw for Dinner :)
1 chicken breast (feeds 2-3)
Sliced cheese
1 egg
Corn flour
Tortilla wraps
Herbs and spices
Sweet chilli sauce
Jalapeno peppers (extra)