My mom used to fry up Eggplant this way... Almost like potato chips. She passed away in June. Her recipe lived on as I raised my kids who ate this too. It's an odd vegetable most never try!
403
Gather ingredients...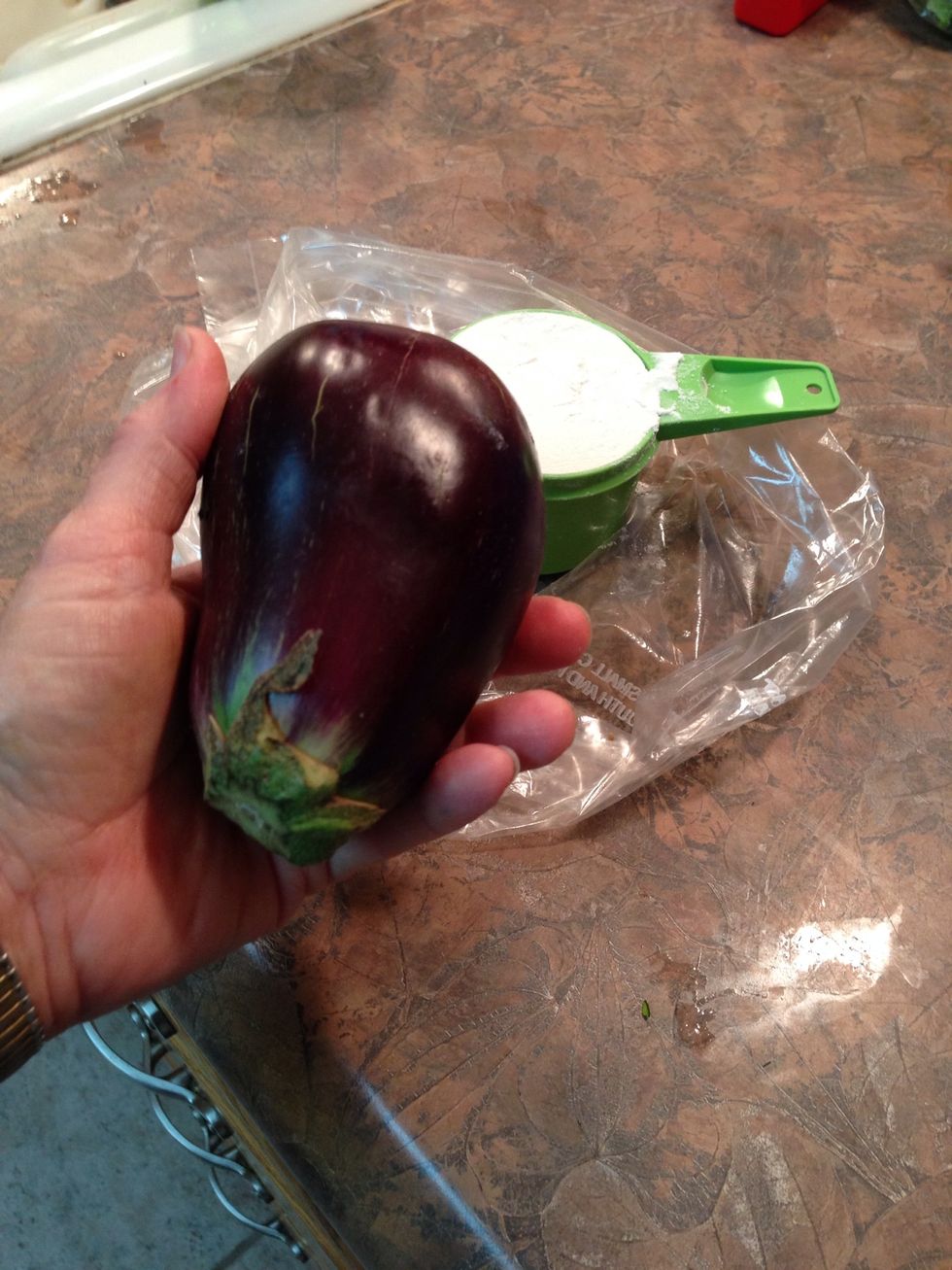 This is a small Eggplant from our garden. I get everything ready before I peel it as they tend to change color quickly once peeled.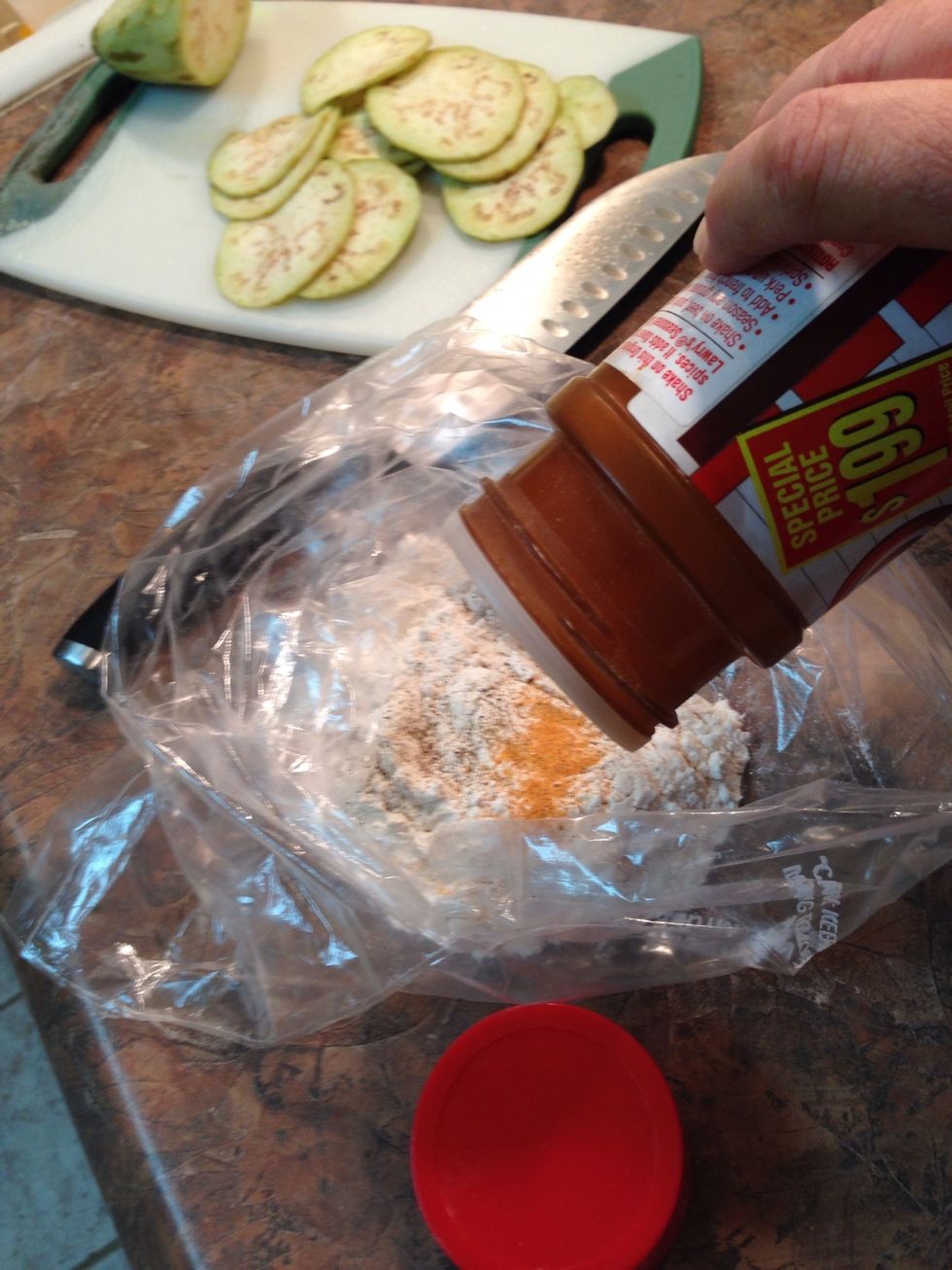 Measure flour, salt & pepper into a gallon plastic bag. I started with a half cup of flour, a few sprinkles of seasoned salt and couple shakes of pepper.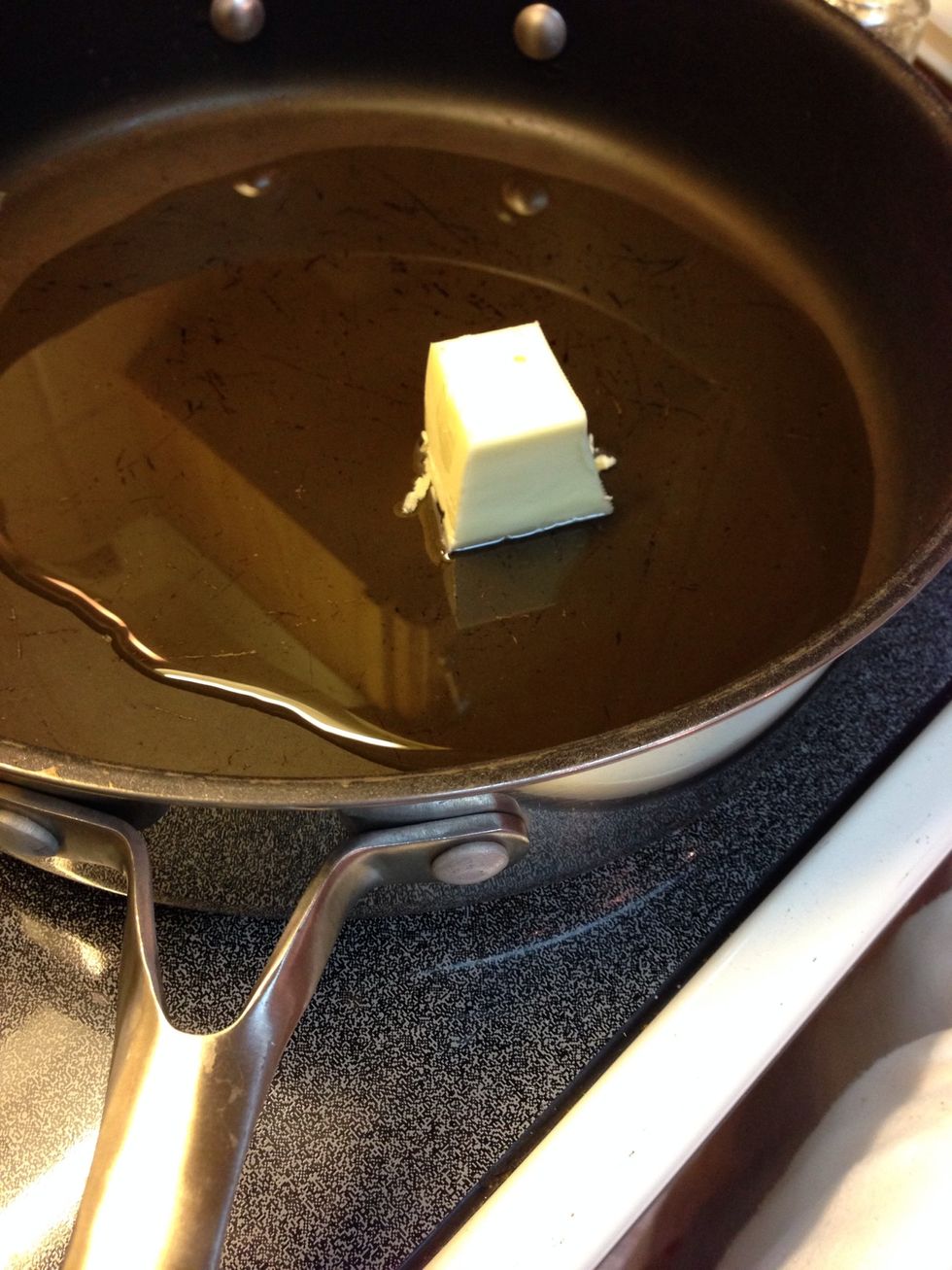 I like using a straight sided fry pan and just a thin layer of oil and butter for frying.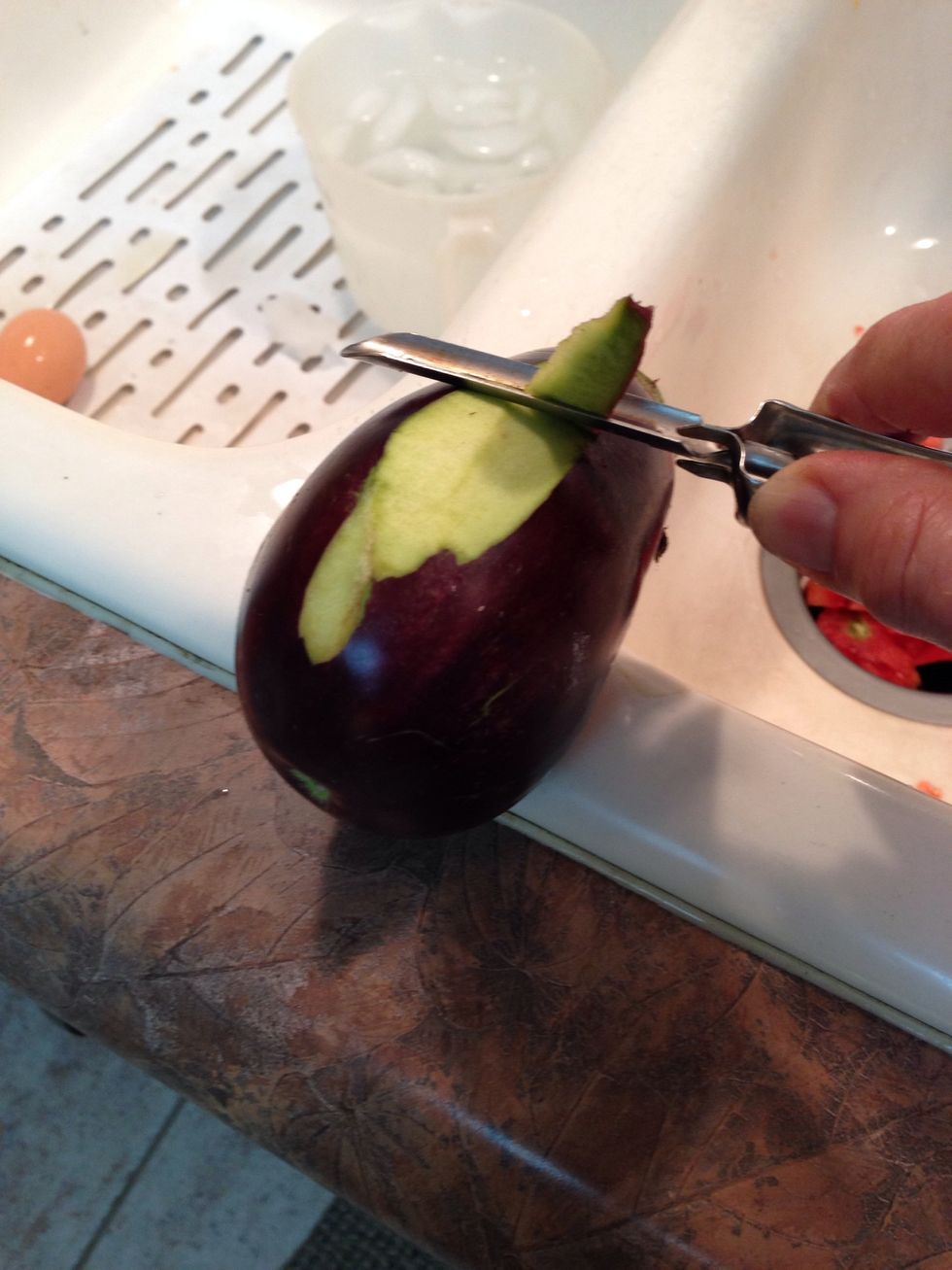 The skin is thin and shiny. Once you get the first peel off, it goes fast. I leave this step until I'm ready to coat and fry.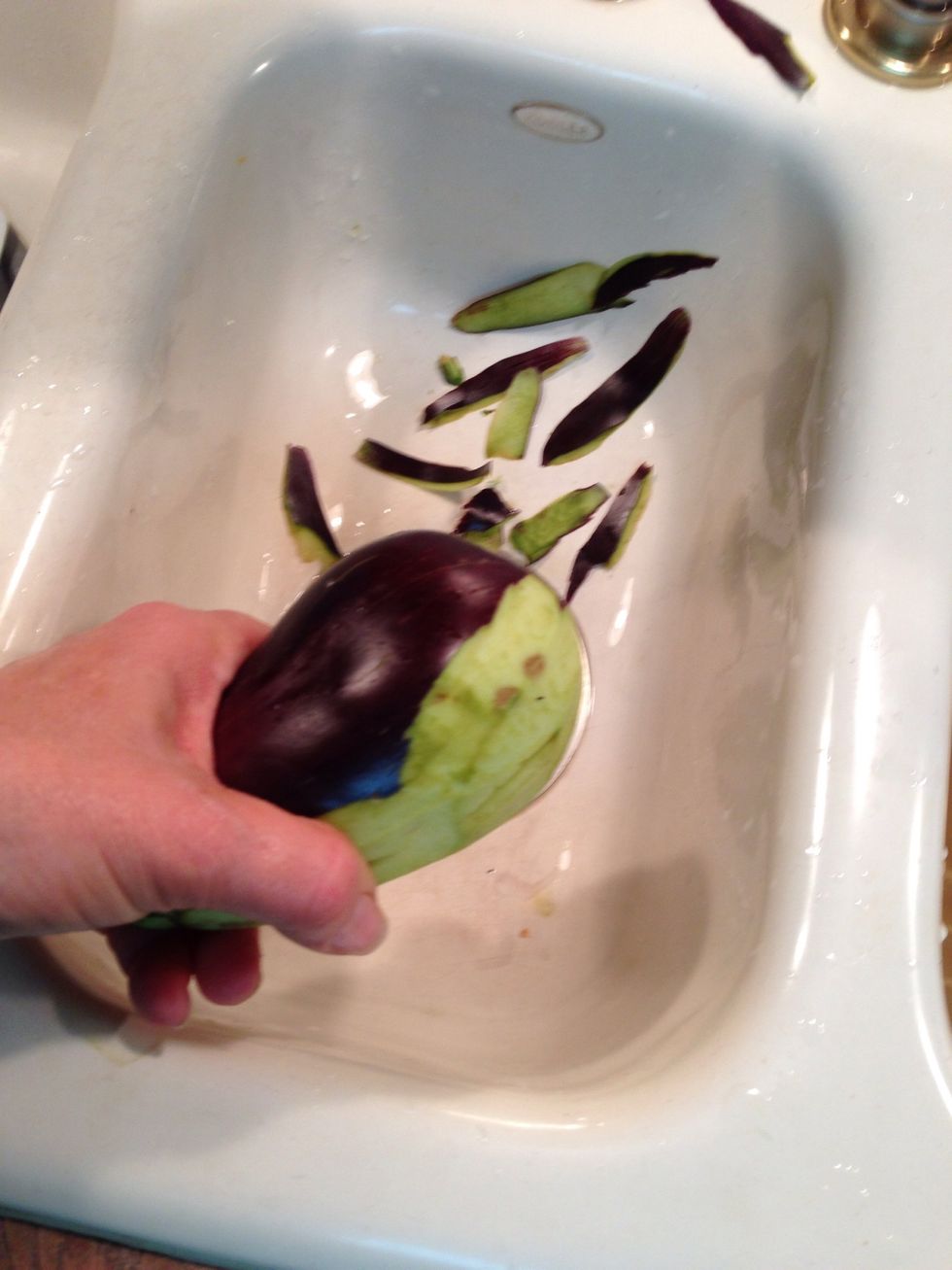 Eggplant can easily be peeled with a potato peeler. It will darken quickly so I like to have things ready to go.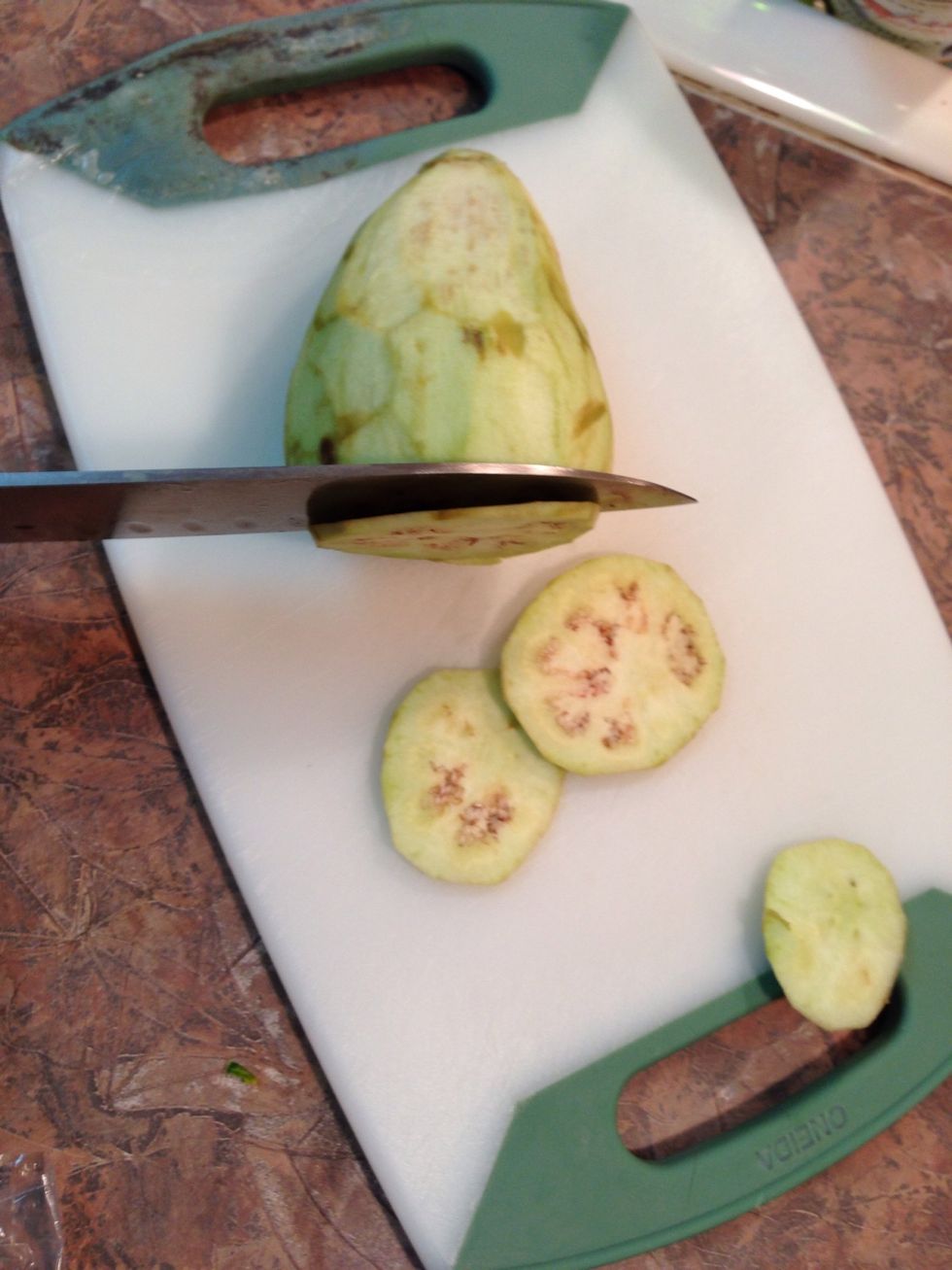 Slice thin. Do not be concerned with the seeds. They are hardly noticed.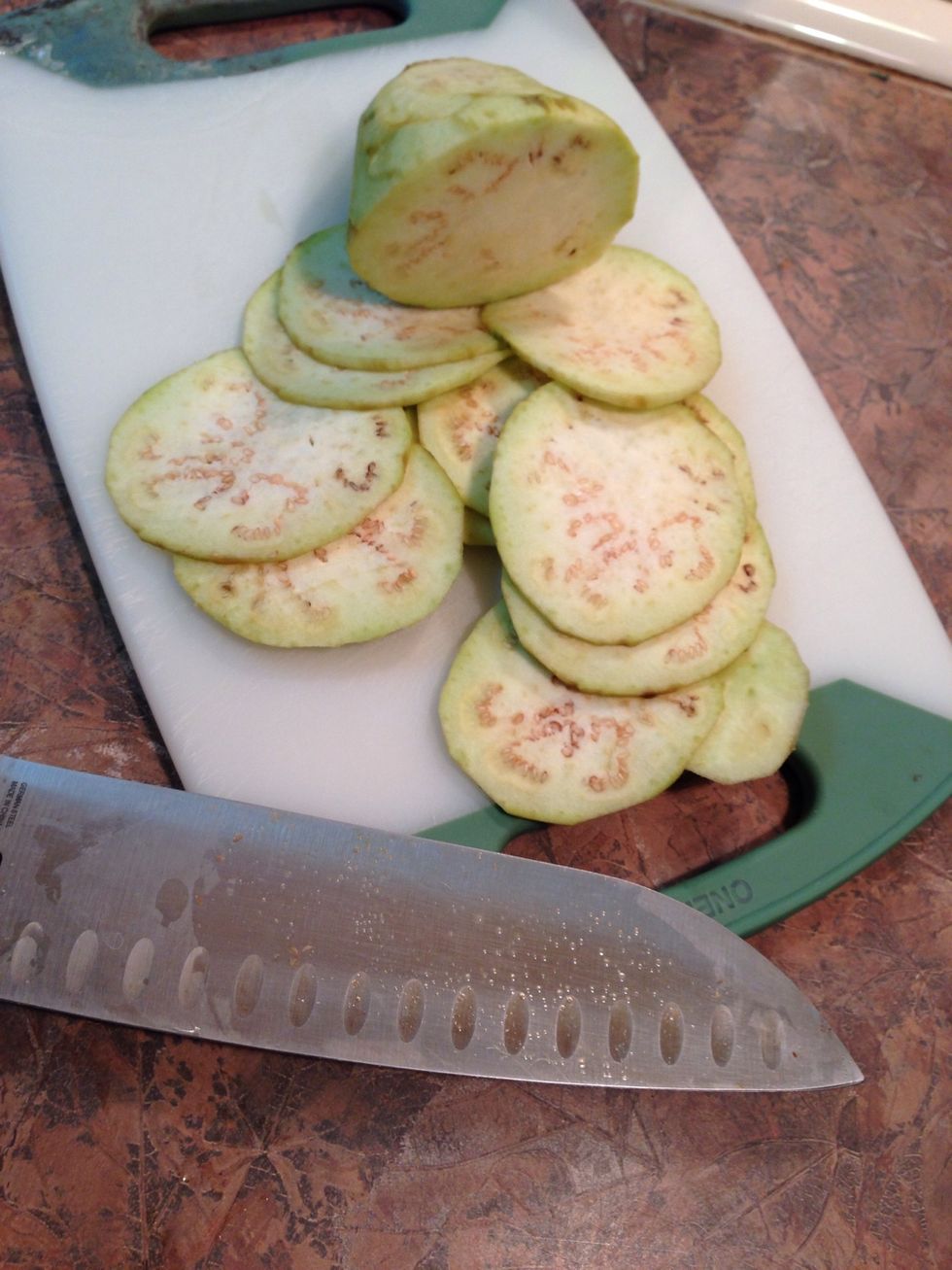 Once you get a few slices, shake them in bag of flour & seasonings quickly to coat.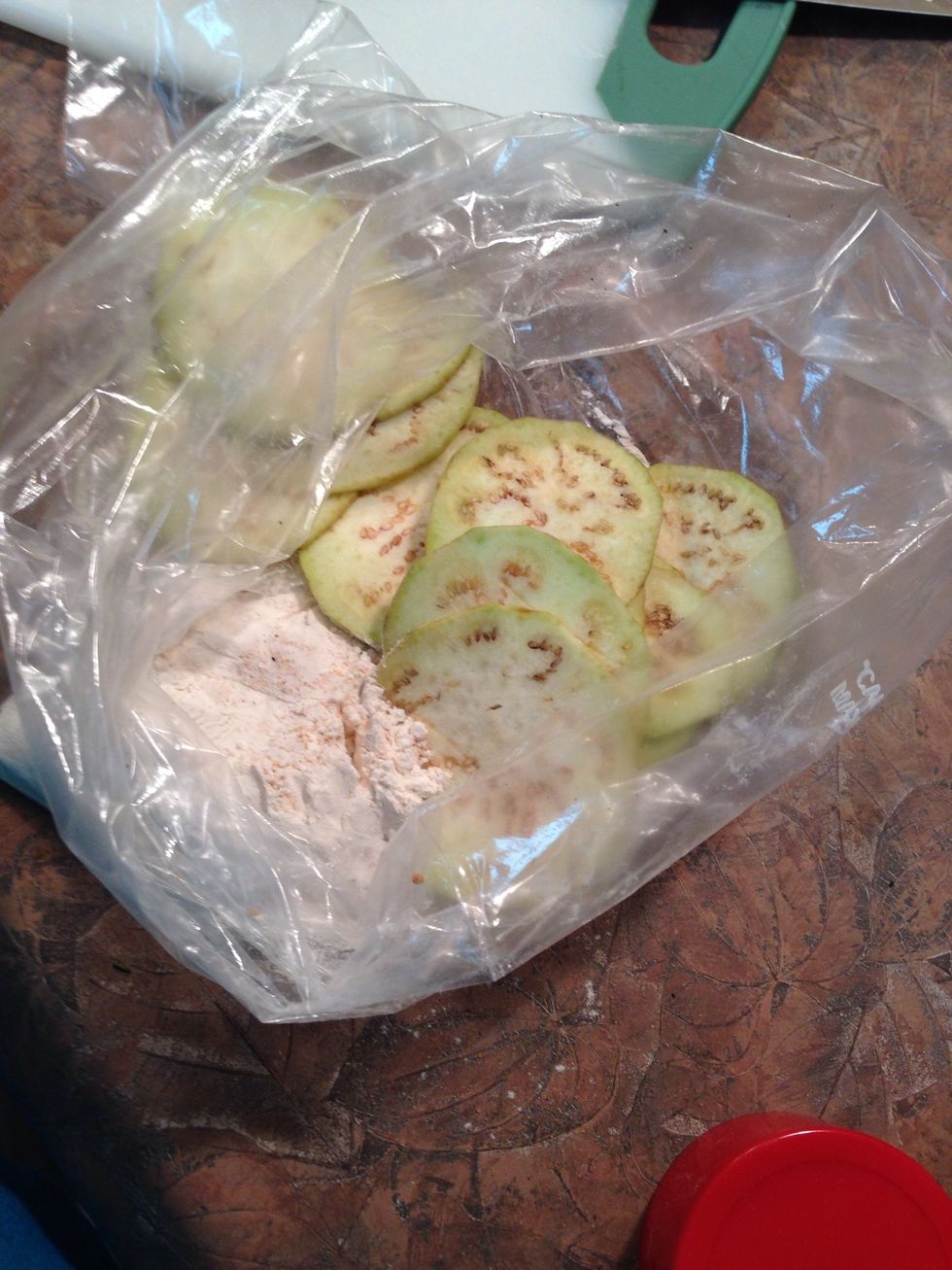 Ready to coat...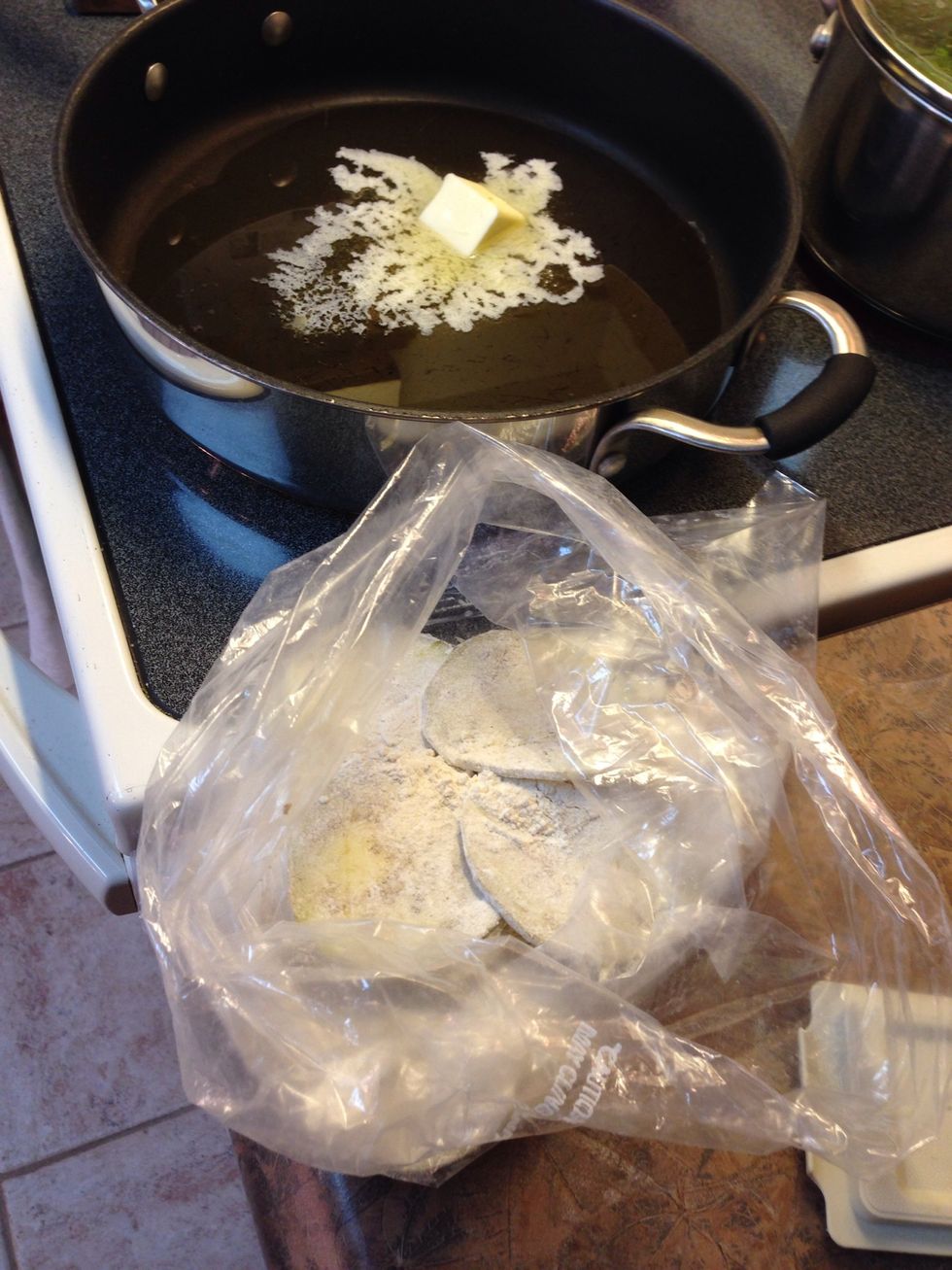 Heat oil and butter on medium high. Watch carefully.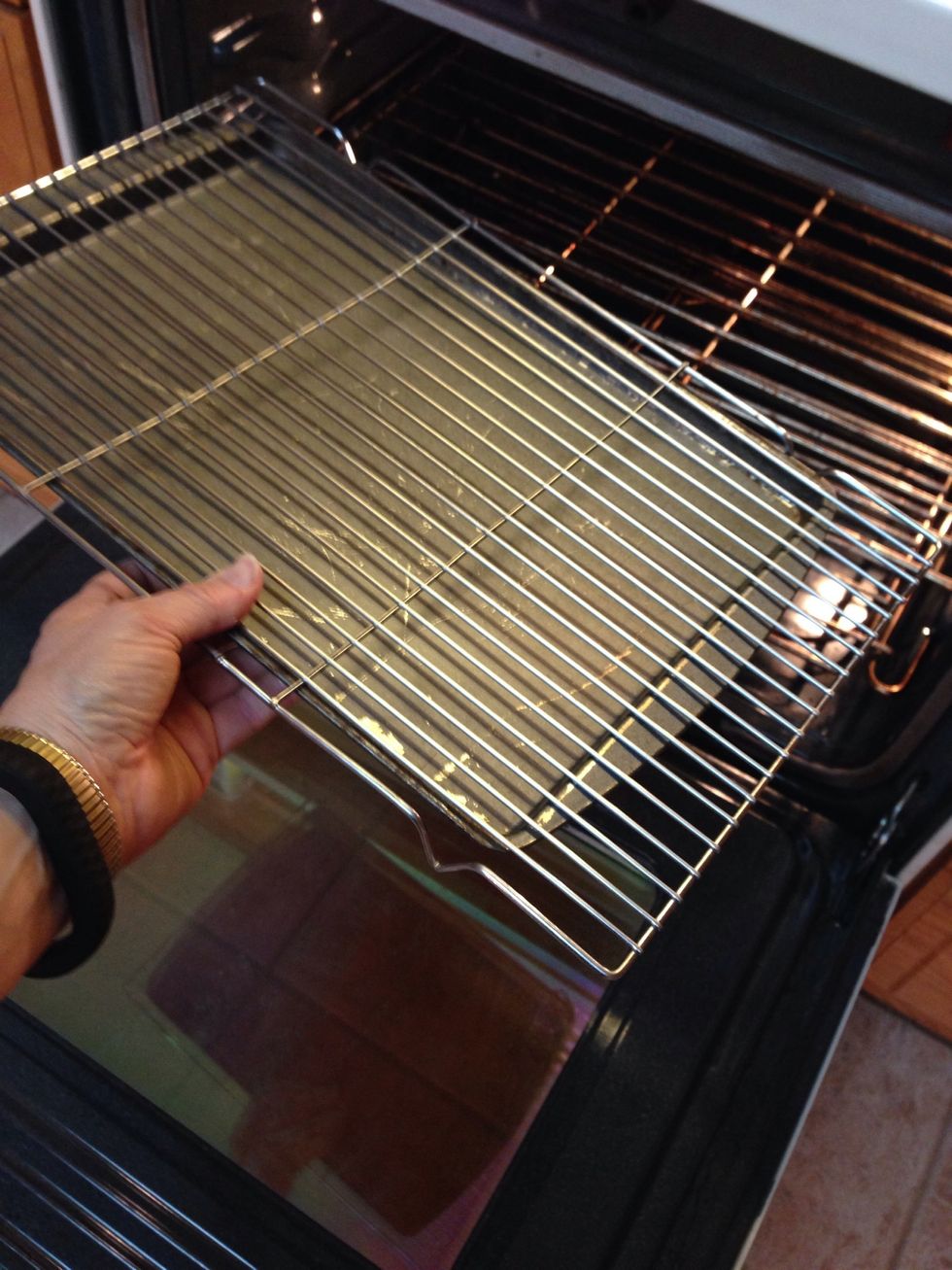 Preheat oven to 250°. Use a cooking rack on top of a cookie sheet or jelly roll pan in oven. You will put fried slices here to stay warm AND crisp until time to serve.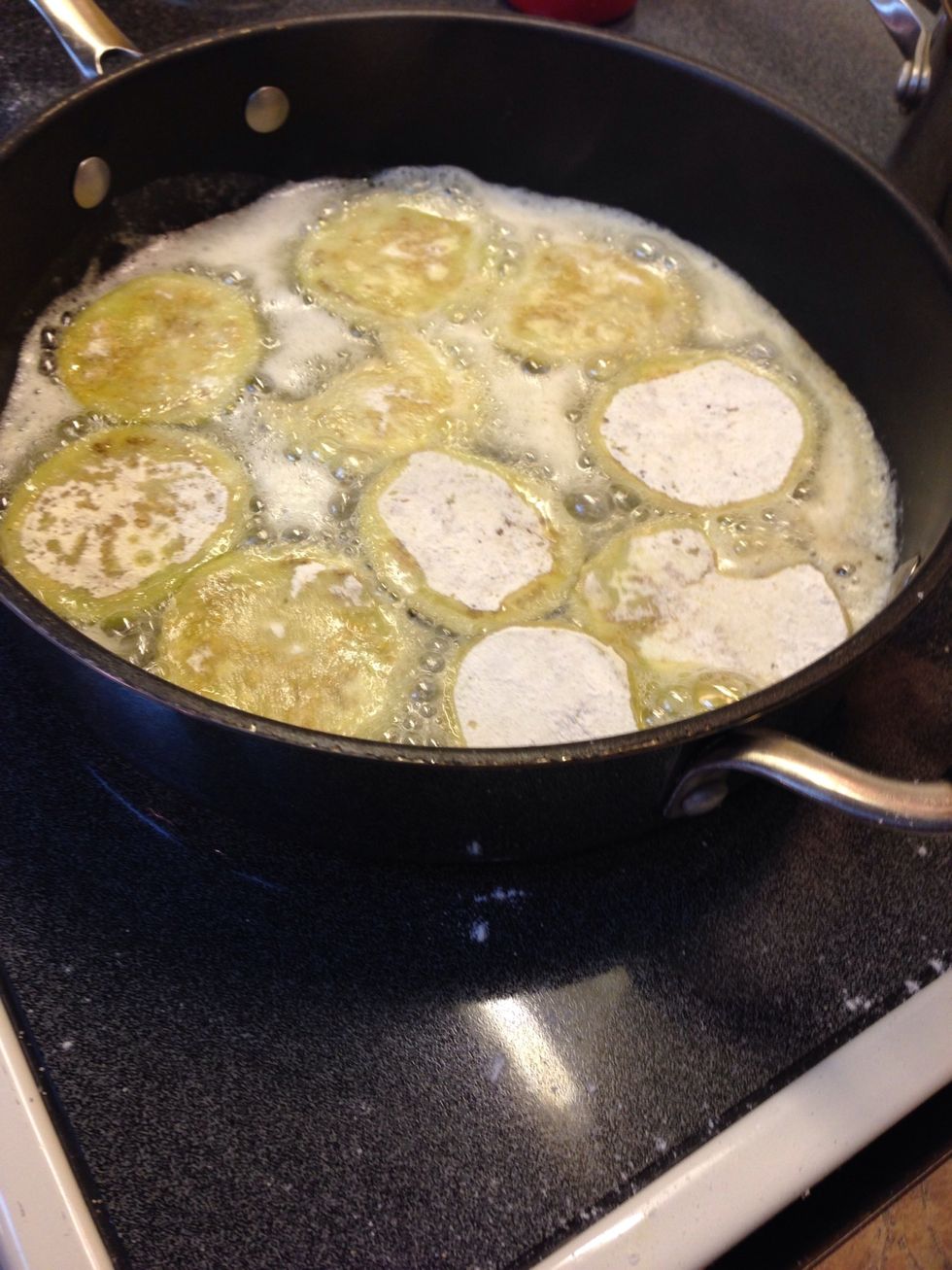 Oil and butter are less than 1/4" deep.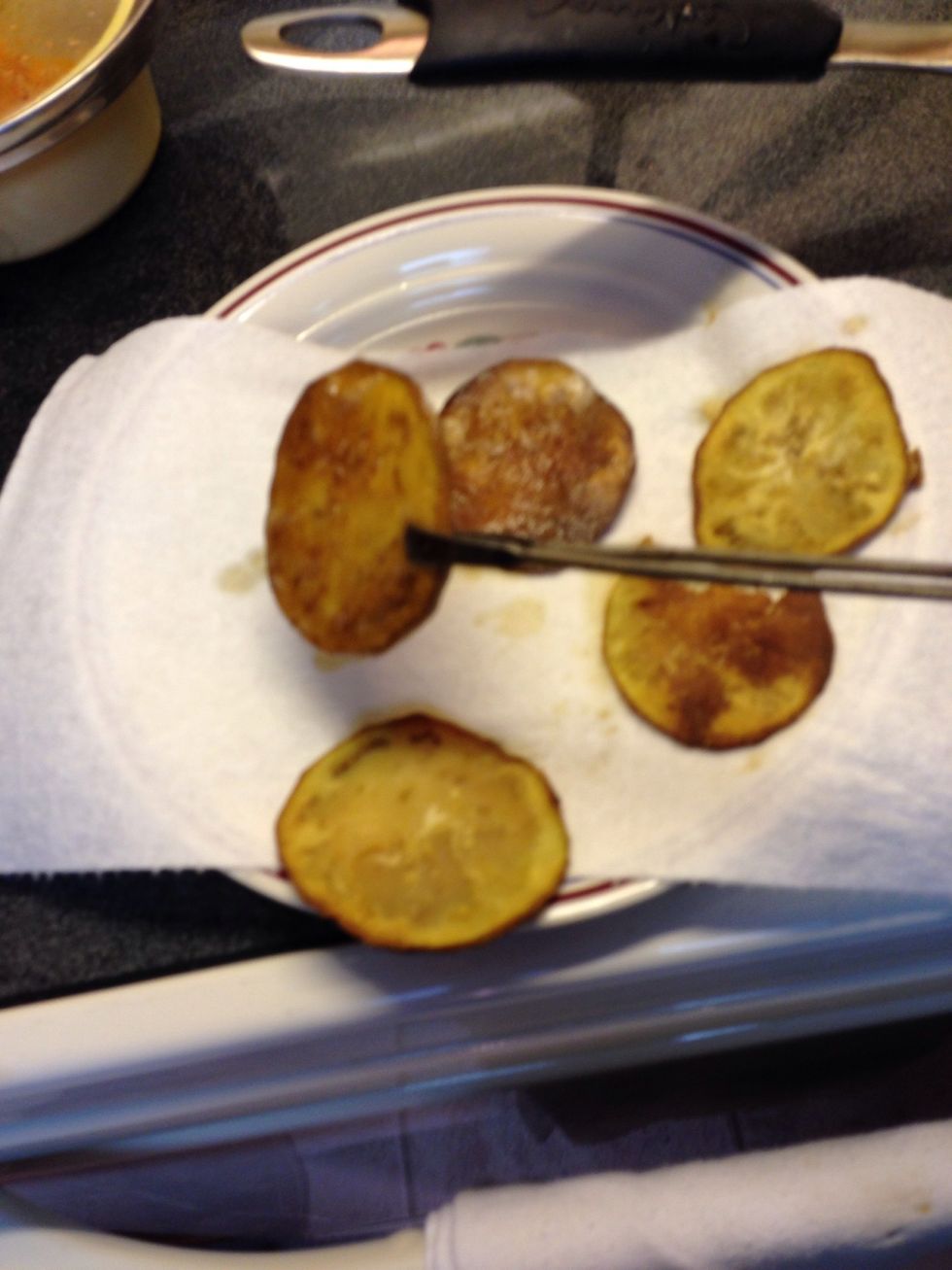 Drain on paper towel 30 seconds, then move to rack in warm oven. The key is to keep them warm and crisp so don't just pile them here or they'll get soggy.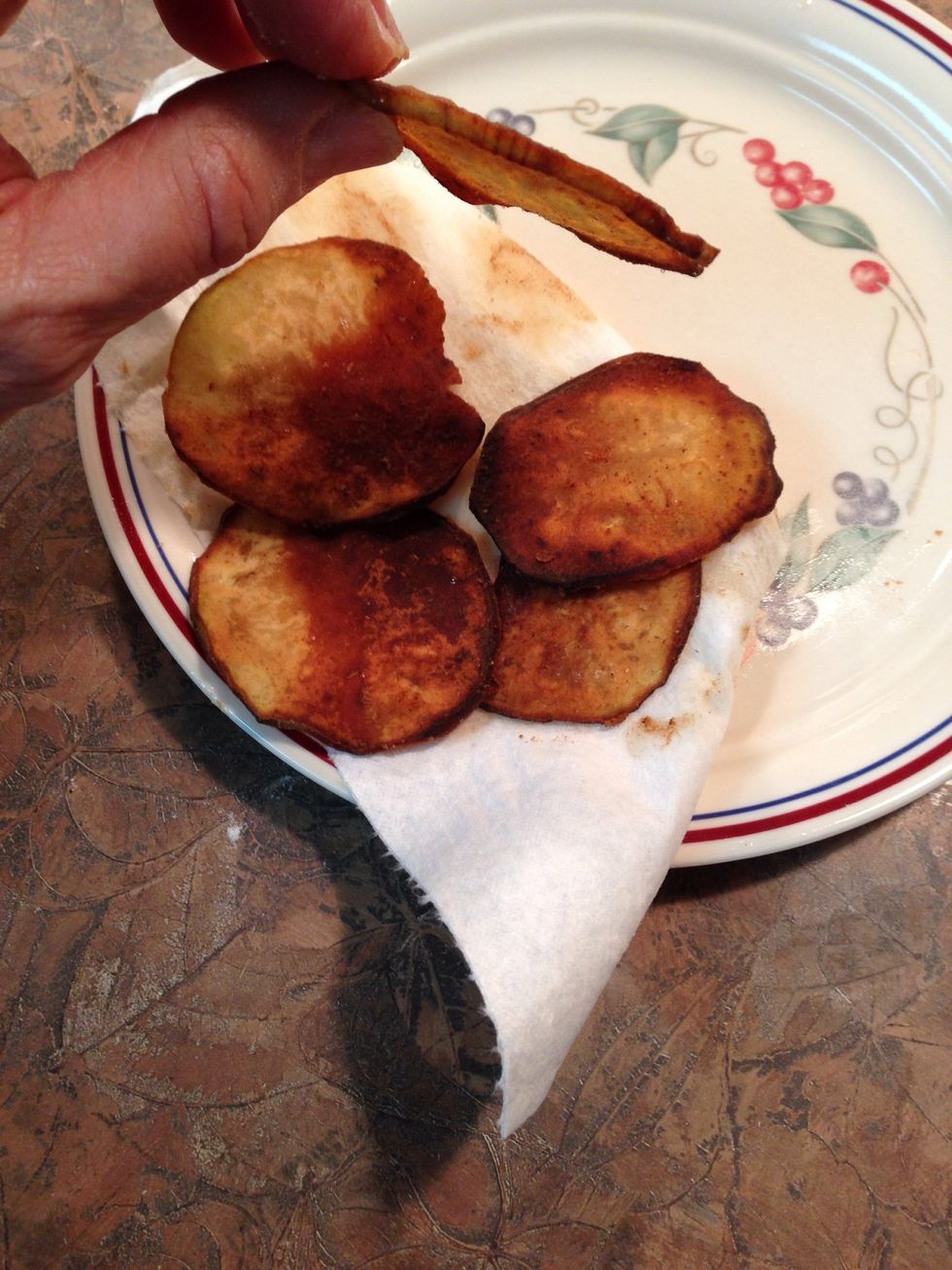 See how thin and slightly crisp? If you are the cook, you can sample as you fry....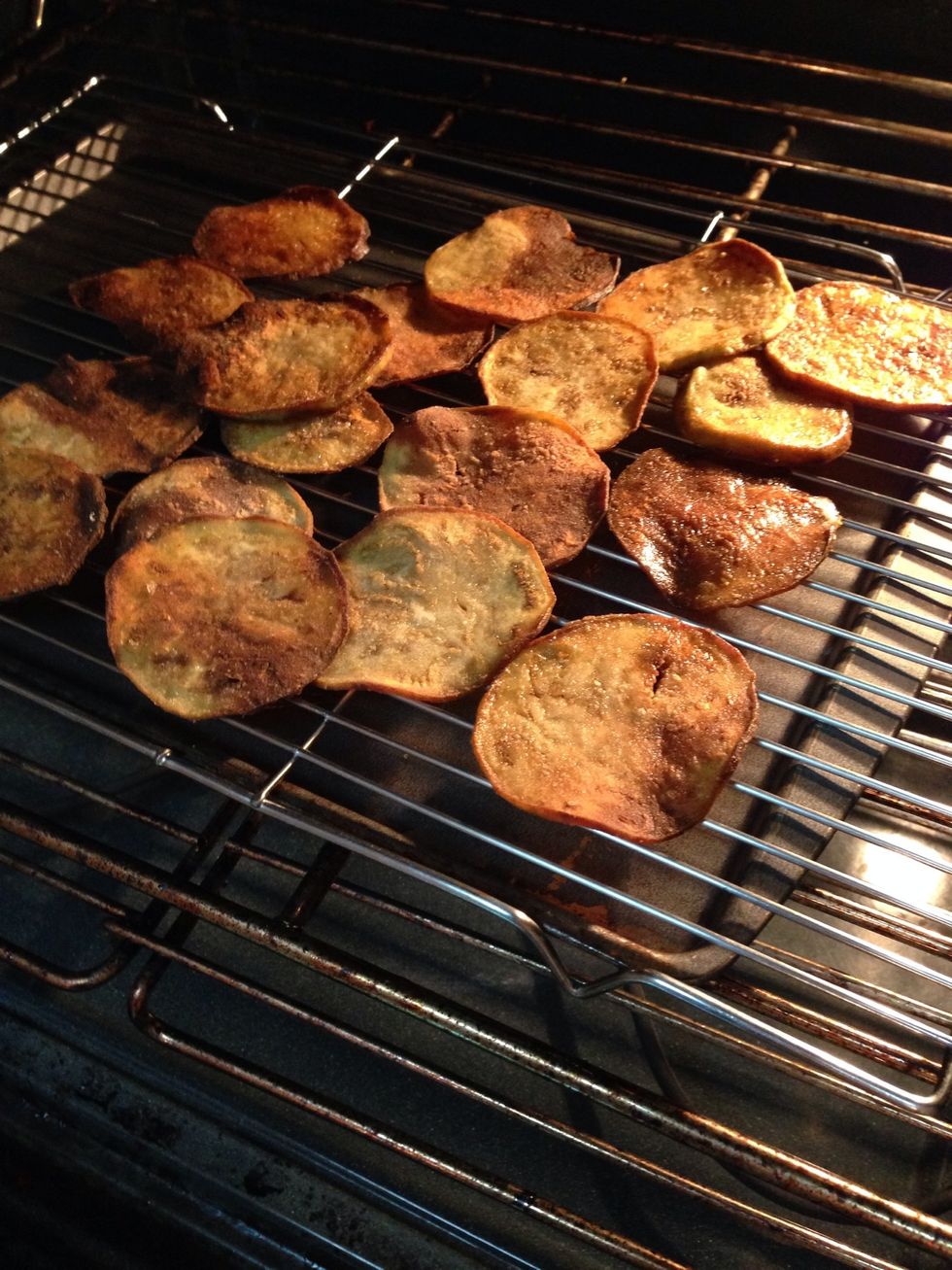 Ready to serve! I often set the rack and pan on a trivet right on the table. The rack and oven are key to keeping the slices crisp and warm. You don't want them soggy.
Fresh Egg Plant
0.0c Flour
Seasoned Salt
Pepper
Cooking oil
Butter
Rollie Brandt
I've been an artist all my life and raised my children as a stay at home mom. Happily married 40 years. I love to share what I do...