How to make tasty (choose your own adventure) baked fish
This is a healthy, simple Paleo fish recipe with 3 different tasty options.
Make sure your almonds are unsalted and blanched (white, no skins)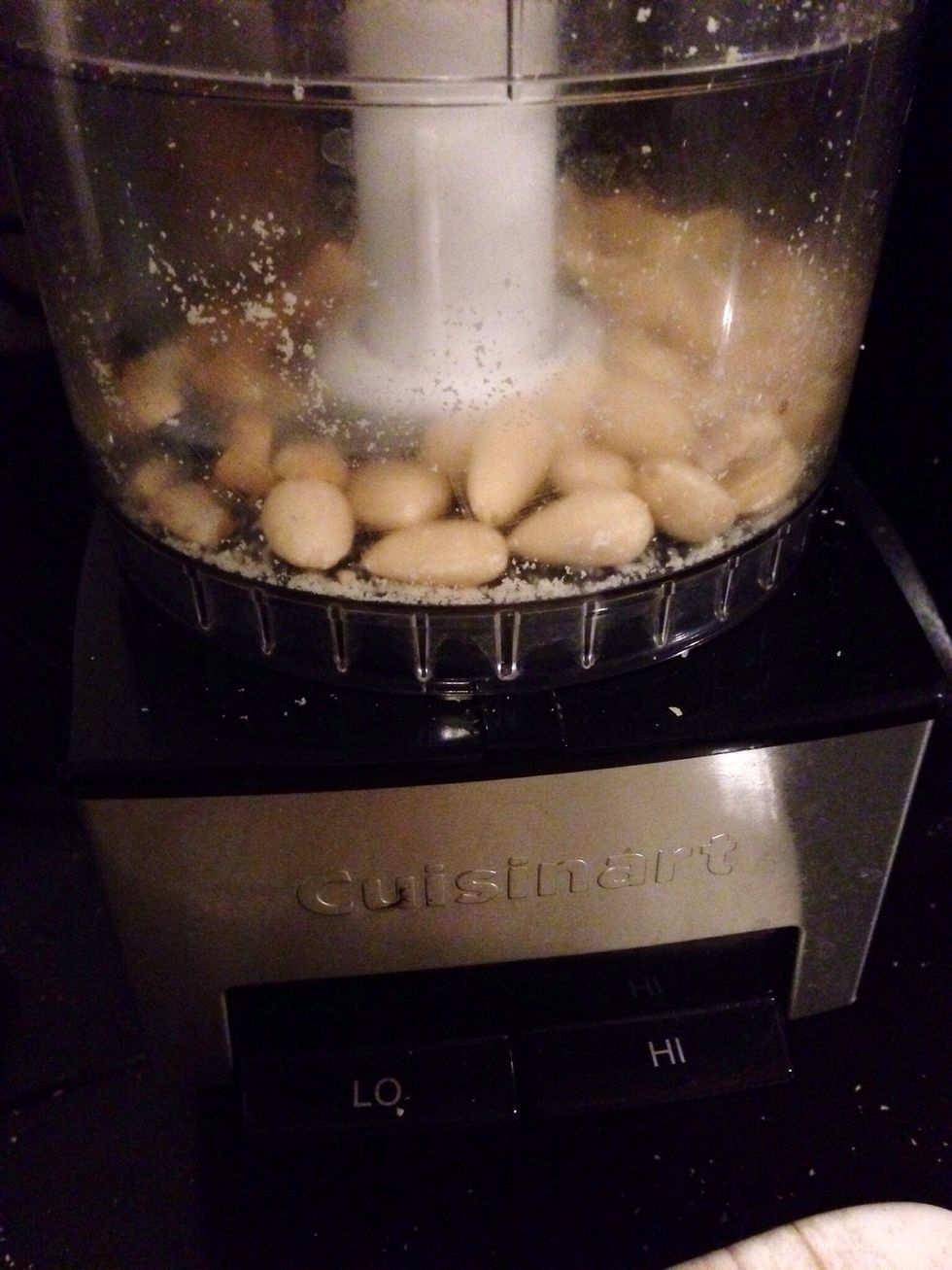 Using a food processor, add the almonds (I tossed in some raw cashews too since I had them) and blend them up until they form a breadcrumb-like consistency.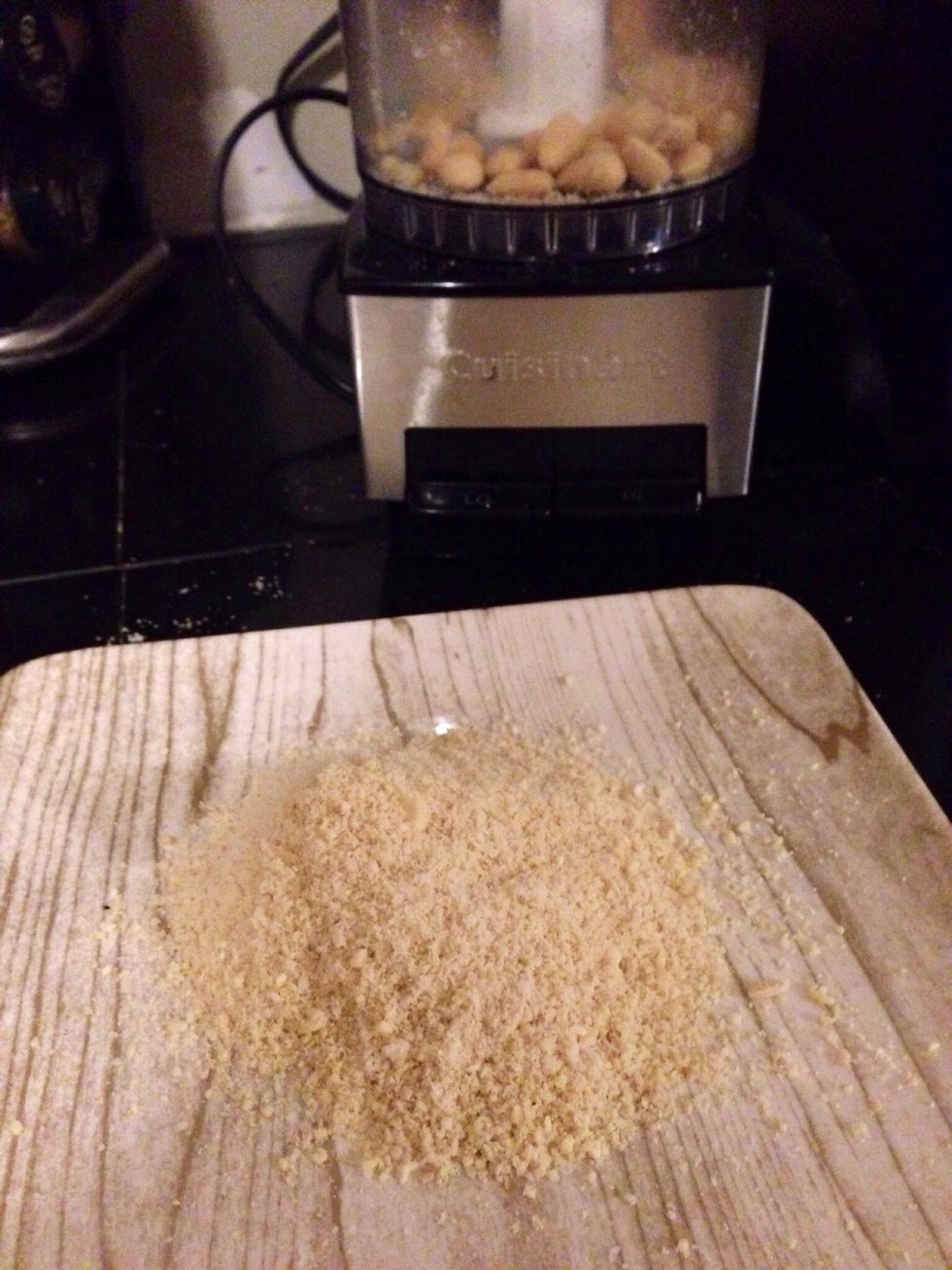 Blend for roughly 30 seconds. Here's is where I would then add the paprika and garlic salt and pulse a few times to mix. I changed it up a little since I made some fish for my baby also.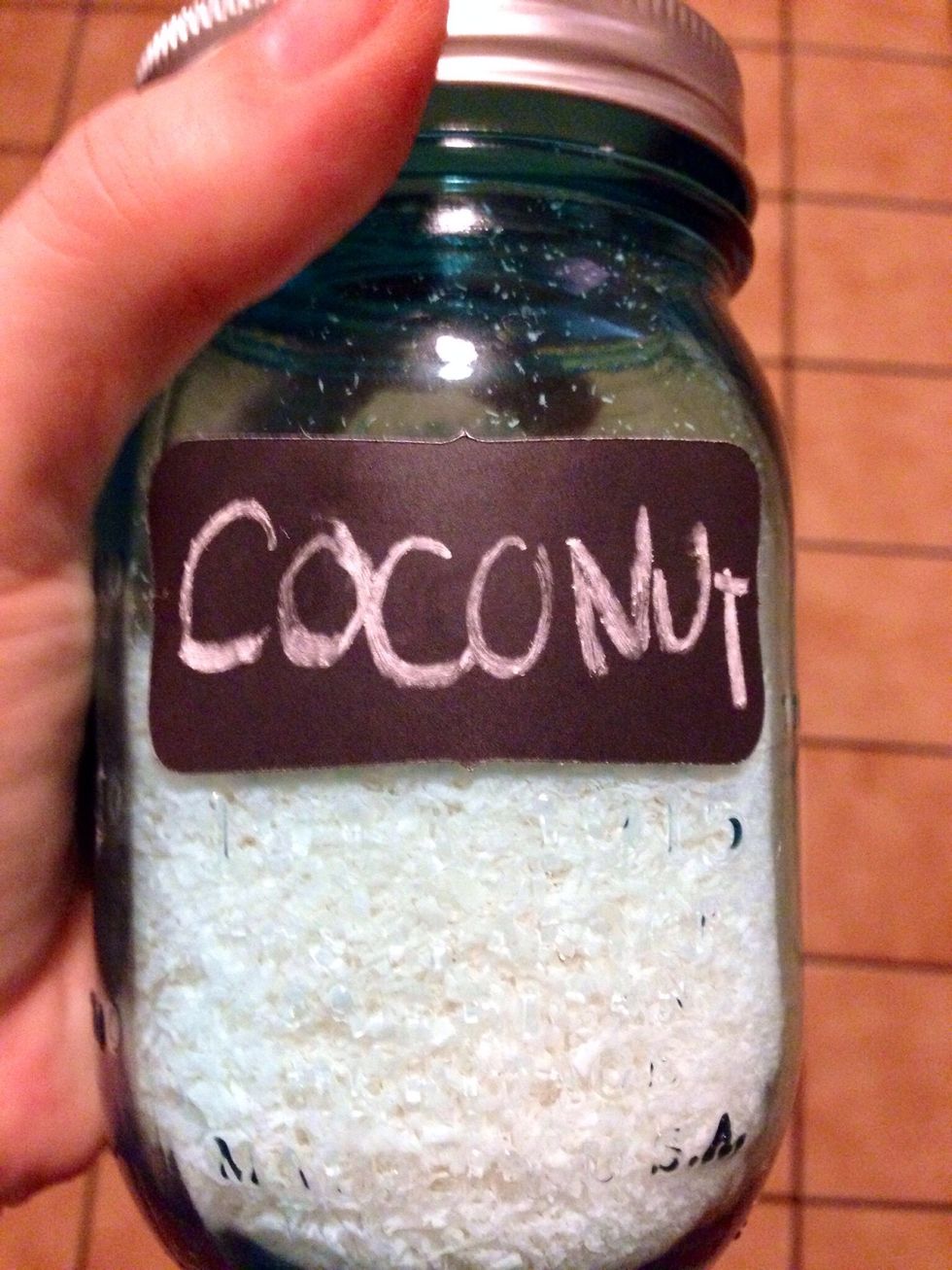 After blending, I spread the nut mixture out on a plate. I then sprinkled about a tbsp of unsweetened shredded coconut and hand mixed it in for an extra flavor, the coconut is optional though!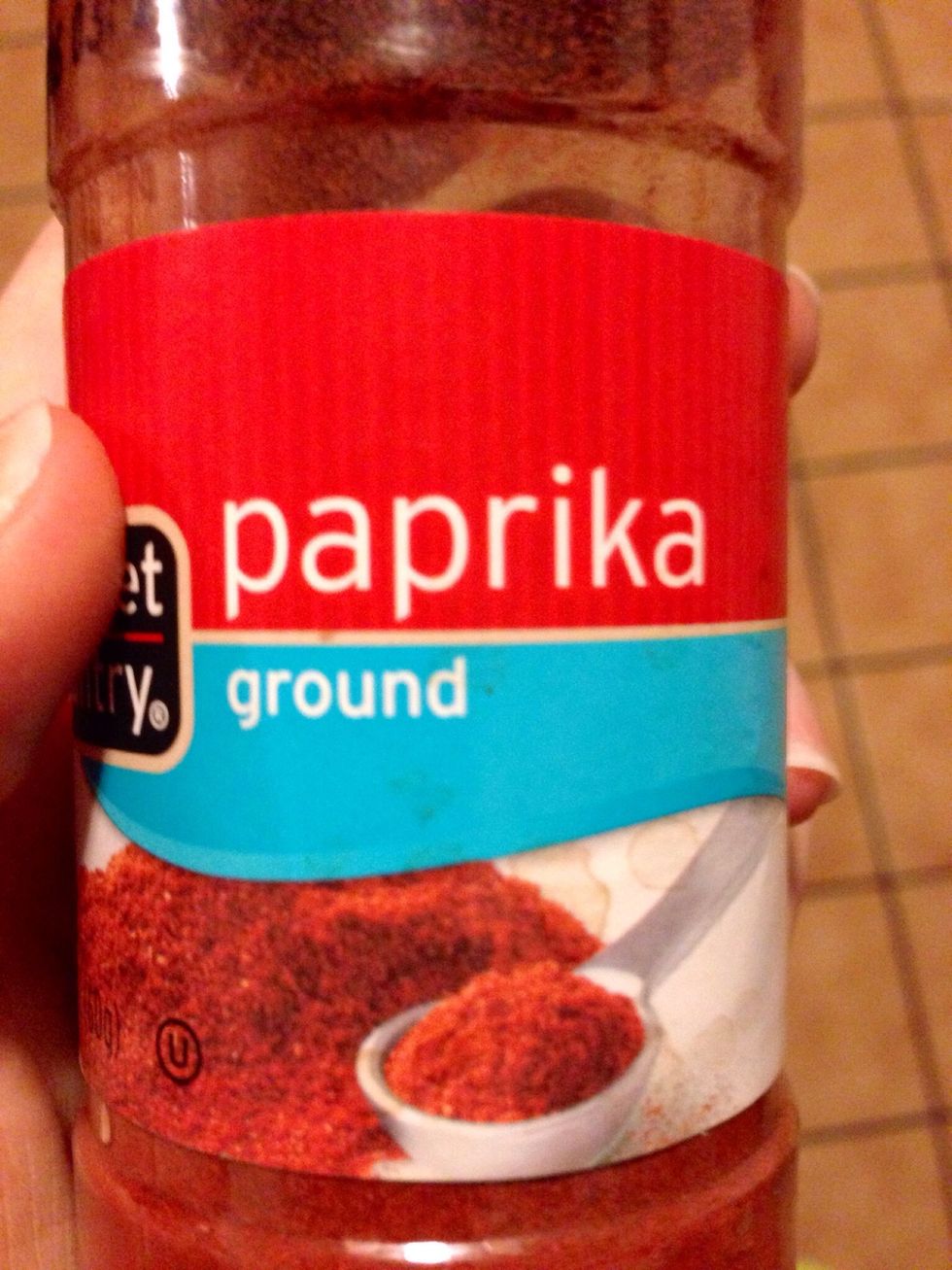 Add 1 tbsp paprika to the nut mixture, ideally while it's still in the food processor so you can mix it. I made some for my 11 month old so I omitted the paprika and did the egg white version for her.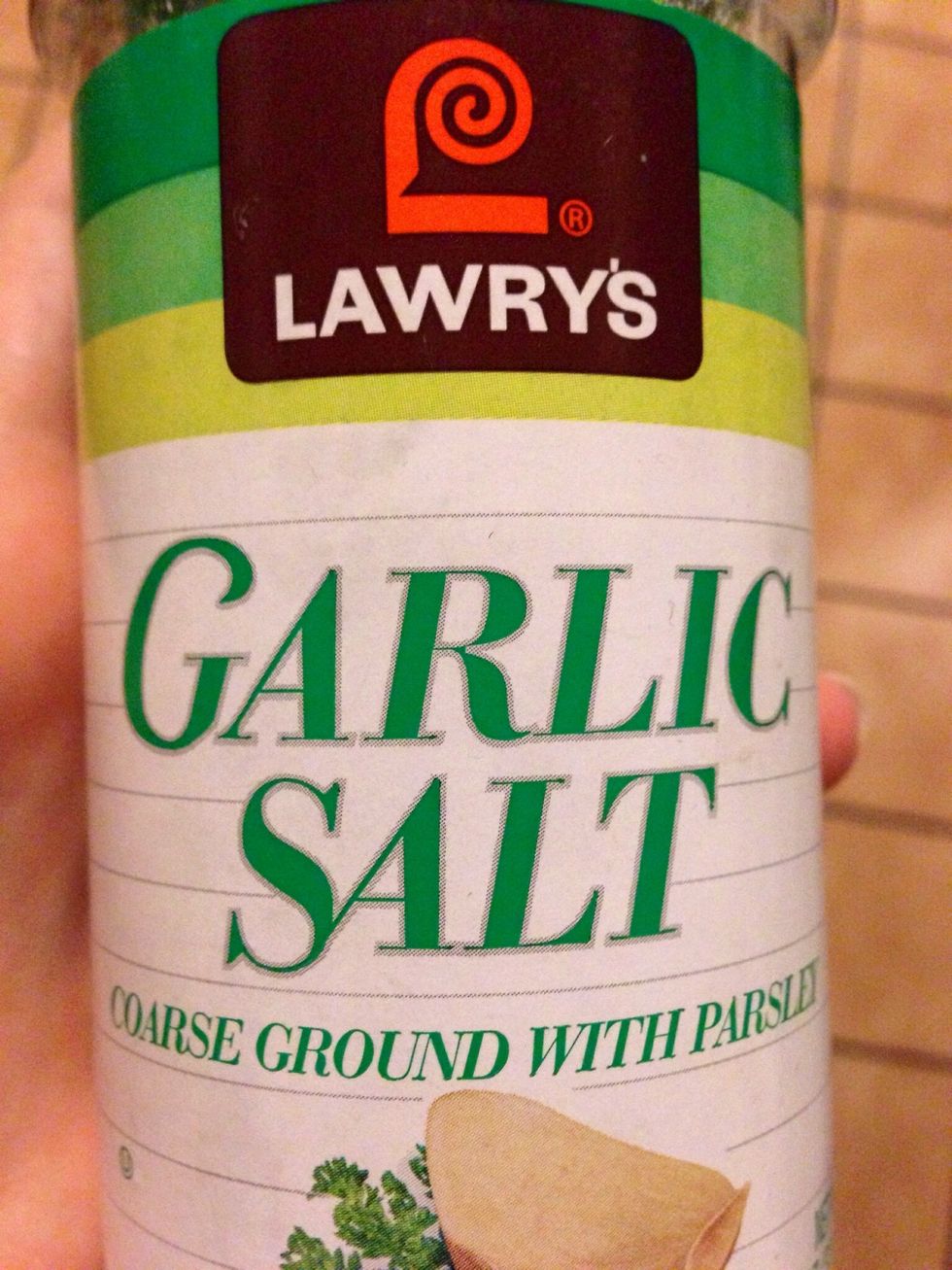 Add salt or garlic salt to taste. I just shake and use my 6th seasoning sense most of the time things work out nicely.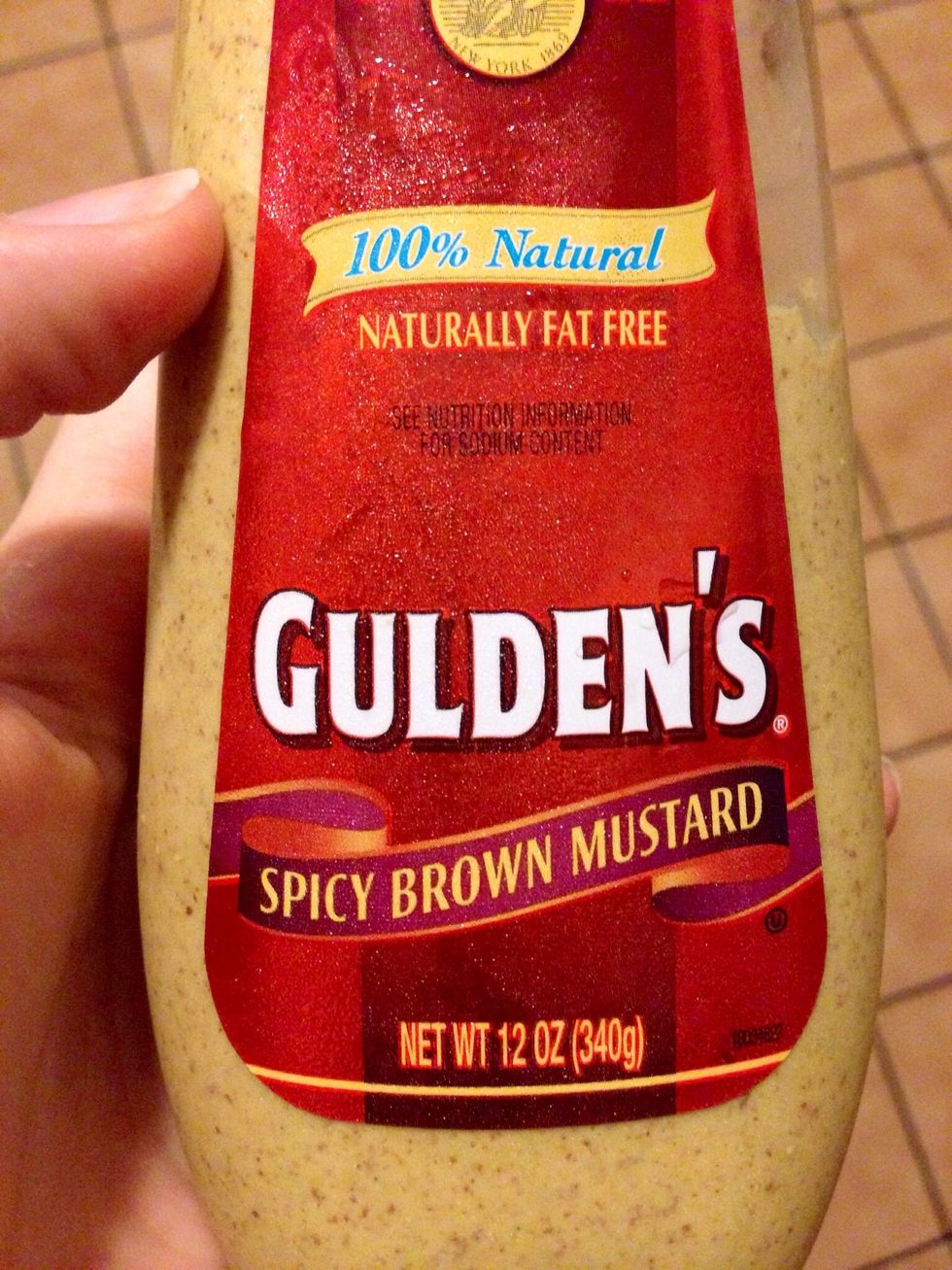 I use a separate plate to spread Dijon mustard on each side of the fish, a thin later which is used to stick the nut mixture to the fish. Optional alternatives are seasoned egg whites or BBQ sauce.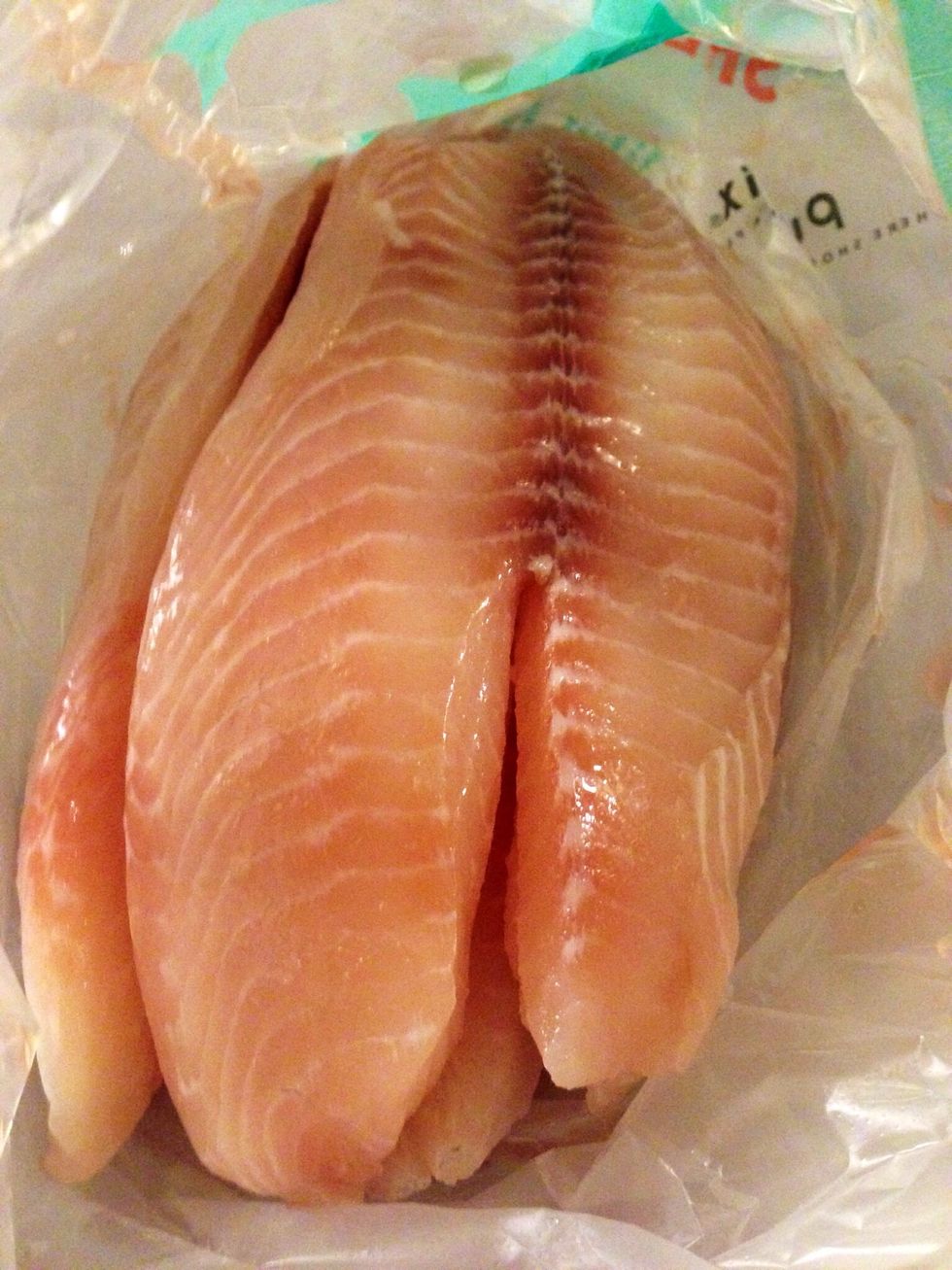 Beautiful fish! I do love tilapia, I used 2lbs which was approximately 6 good sized fillets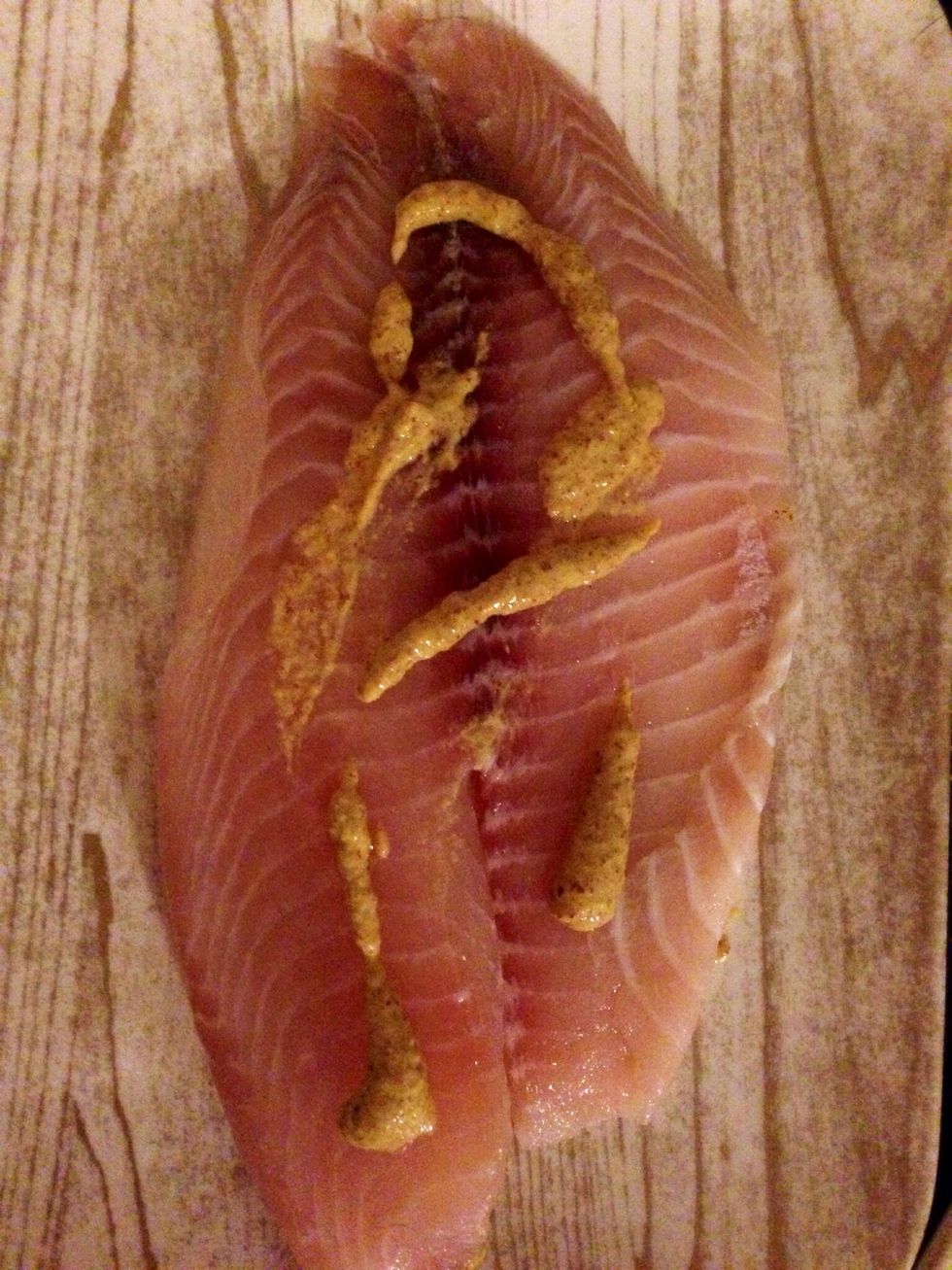 Mustarded fish... Then spread evenly!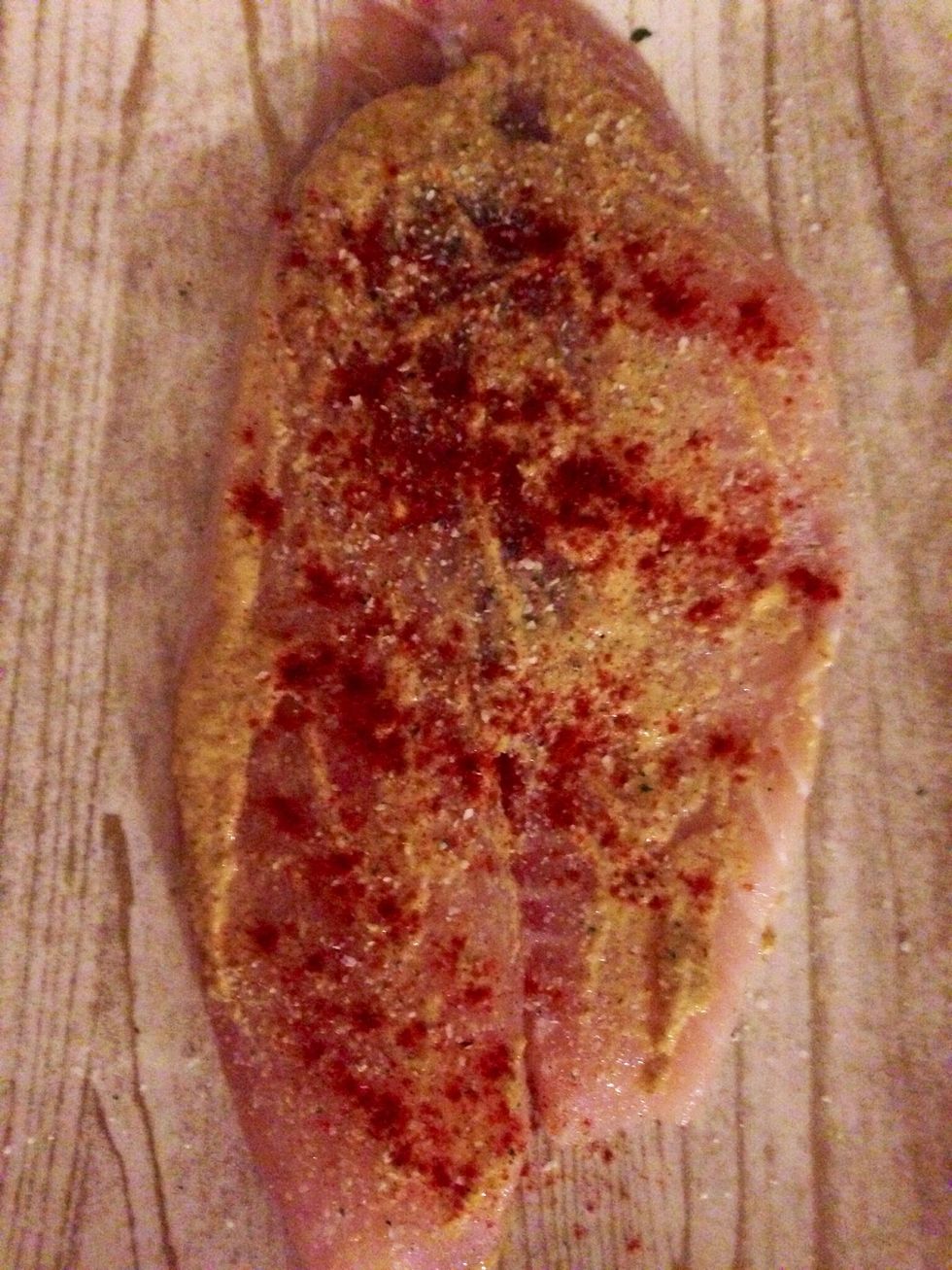 Since I was making some fish for my baby, I paprika'd and garlic salted both sides of the fish directly after mustarding. That's an option for you as well.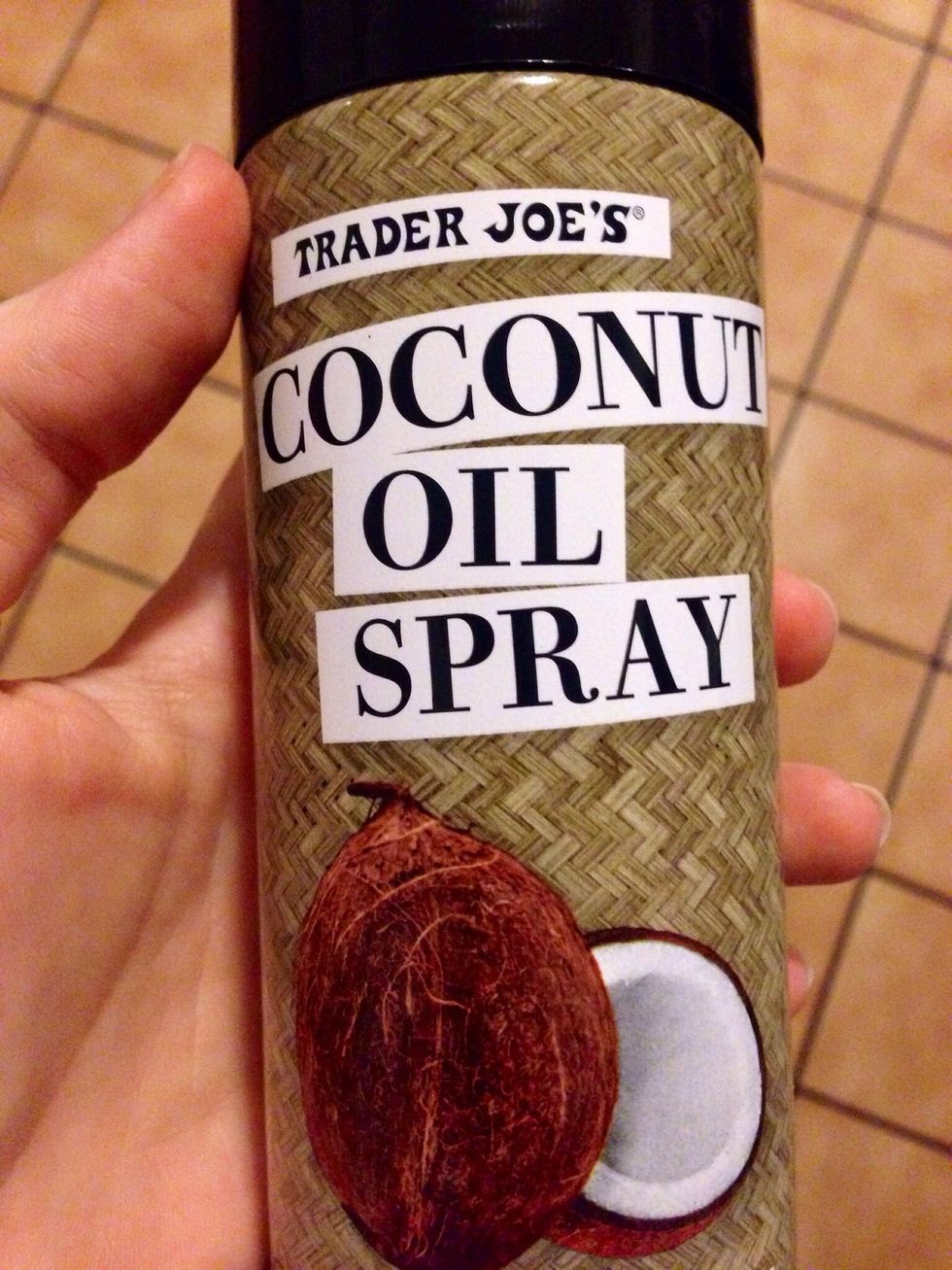 Since I baked my fish, I sprayed some coconut oil on a aluminum foiled cookie sheet. If you want to pan fry, I highly recommend a generous amount of coconut oil cooked on med-high heat.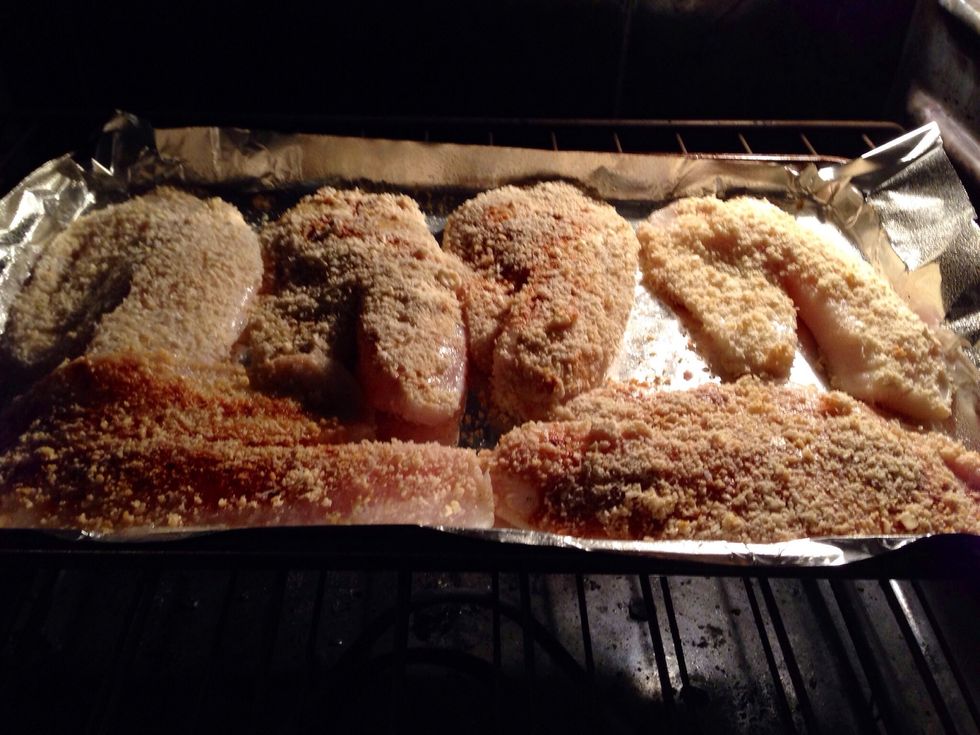 Preheat oven to 425 degrees and pop it in for 12 or so minutes depending on how done or crispy you like your fish. I sprayed the top of the fish with coconut oil as well as I like it crispy.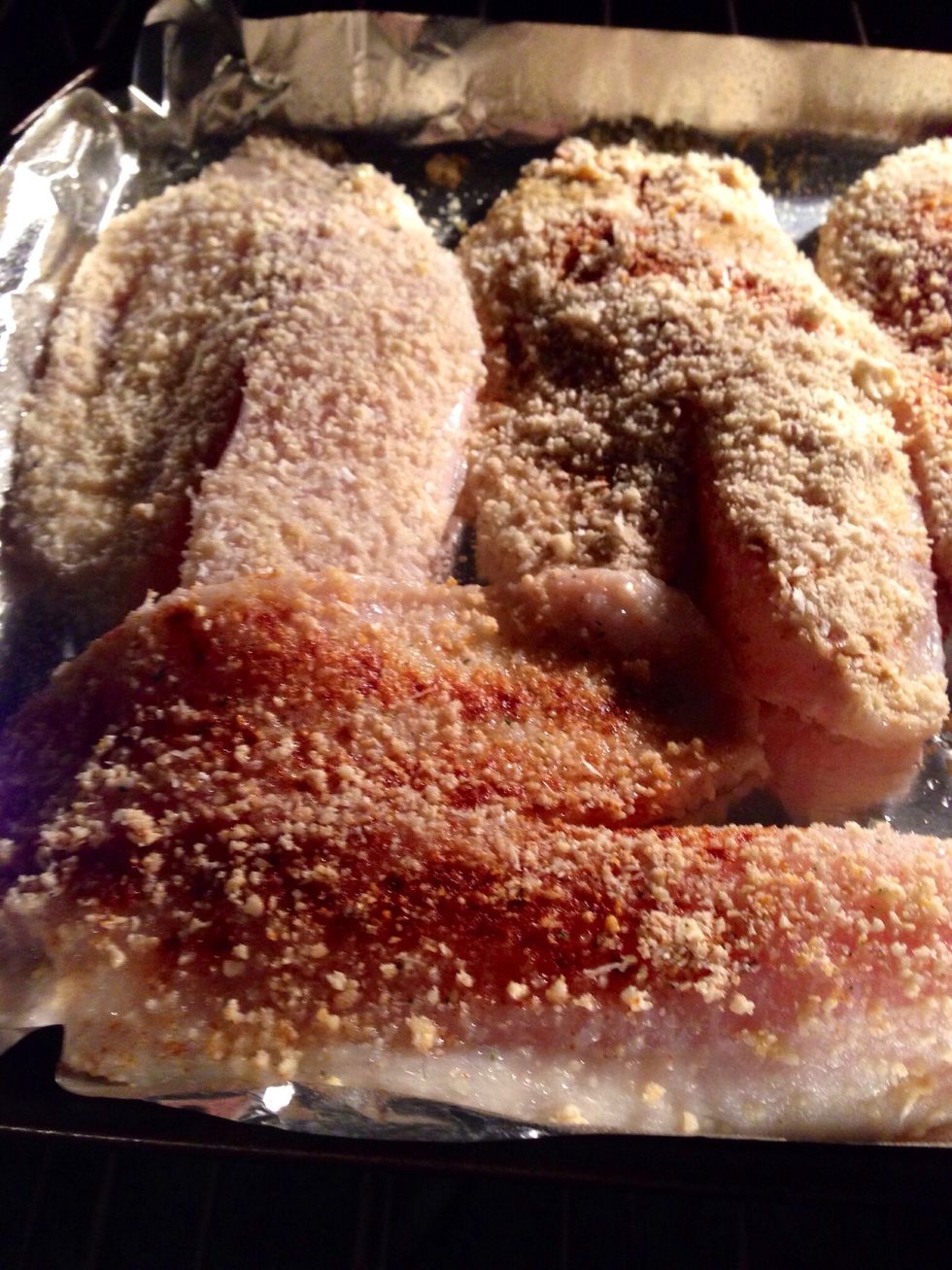 I made 3 different versions: 1. seasoned egg whites. 2. mustard. 3. BBQ sauce. All crusted with my nut mixture and seasoning (I know what you're thinking but the BBQ version is fantastic)
And it's done! Not the prettiest I've ever made it but it's delicious and my daughter absolutely loved it. Bon appetite!
1-2lbs of tilapia or white fish
1/2 cup Raw blanched almonds
Dijon mustard or regular, whatever your preference
1 tbsp Paprika
Salt - I use garlic salt
Unsweetened shredded coconut - optional
Coconut oil - another optional product
Oven preheated to 425, bake for 12-ish minutes
Amy Fitch
I'm a corporate lackey by day, photographer, mom and crafter crafter the rest of the time. Food, travel and brilliant ideas are my past time.