Make the dough, and put whatever you like on the pizza. See the supplies to see what I used. This is a great light and easy alternative to pizza dough.
95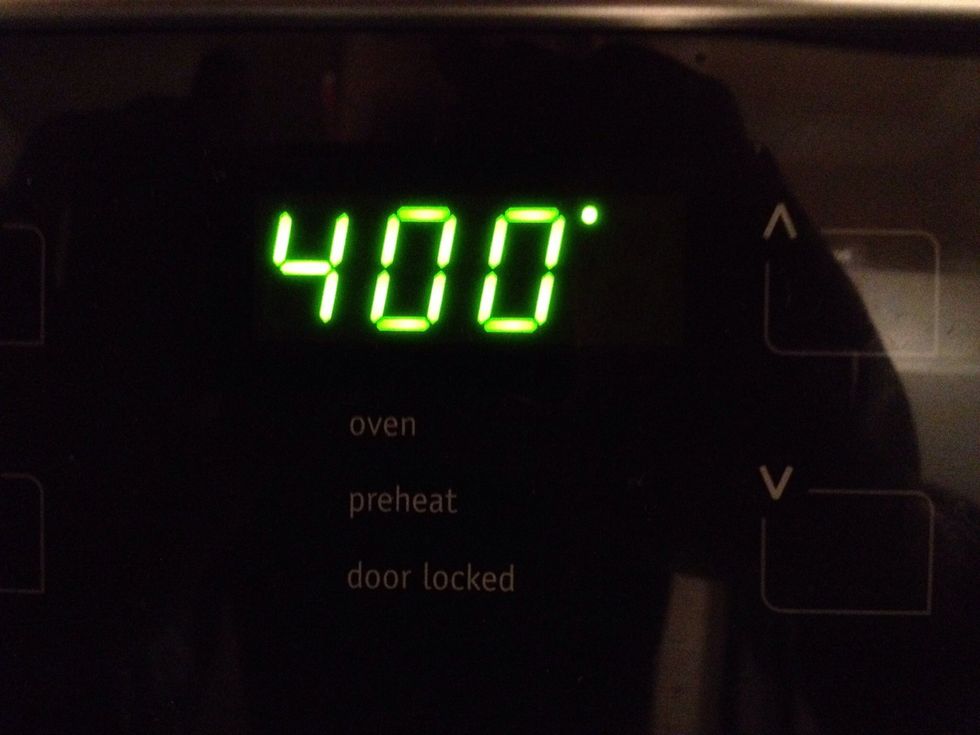 Preheat your oven to 400F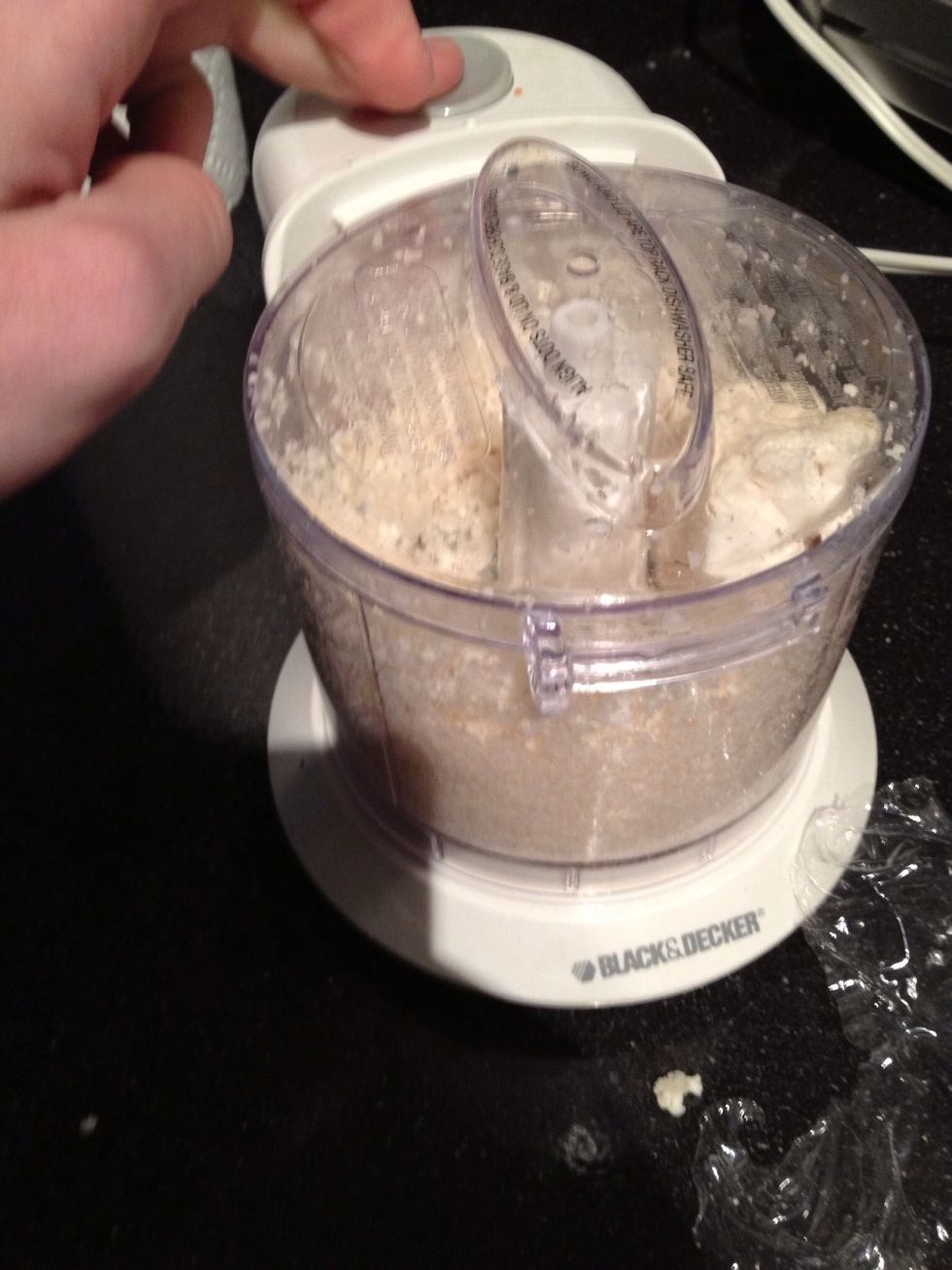 Finely grate or shred your cauliflower until you make about 2 cups of it grated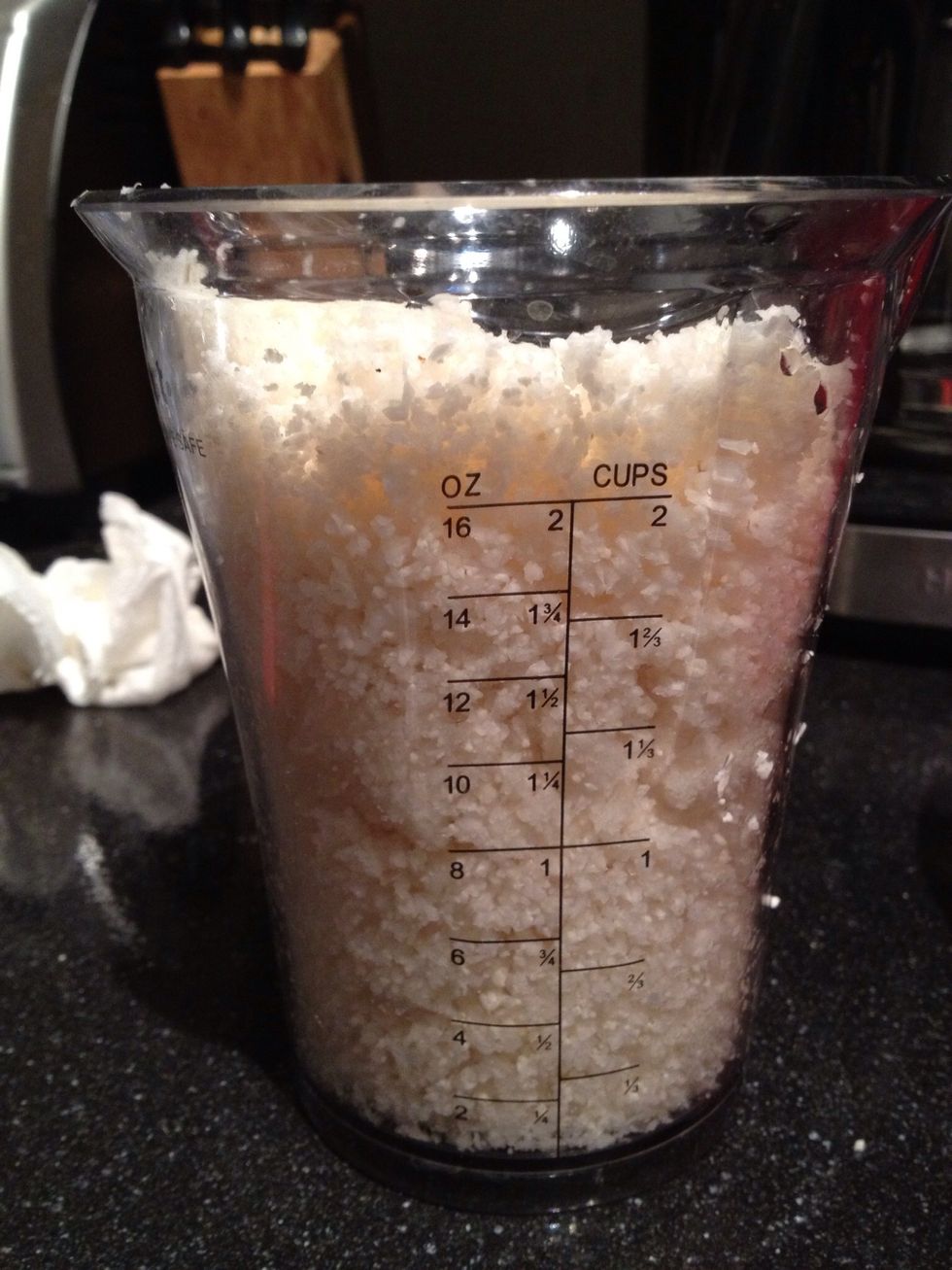 like so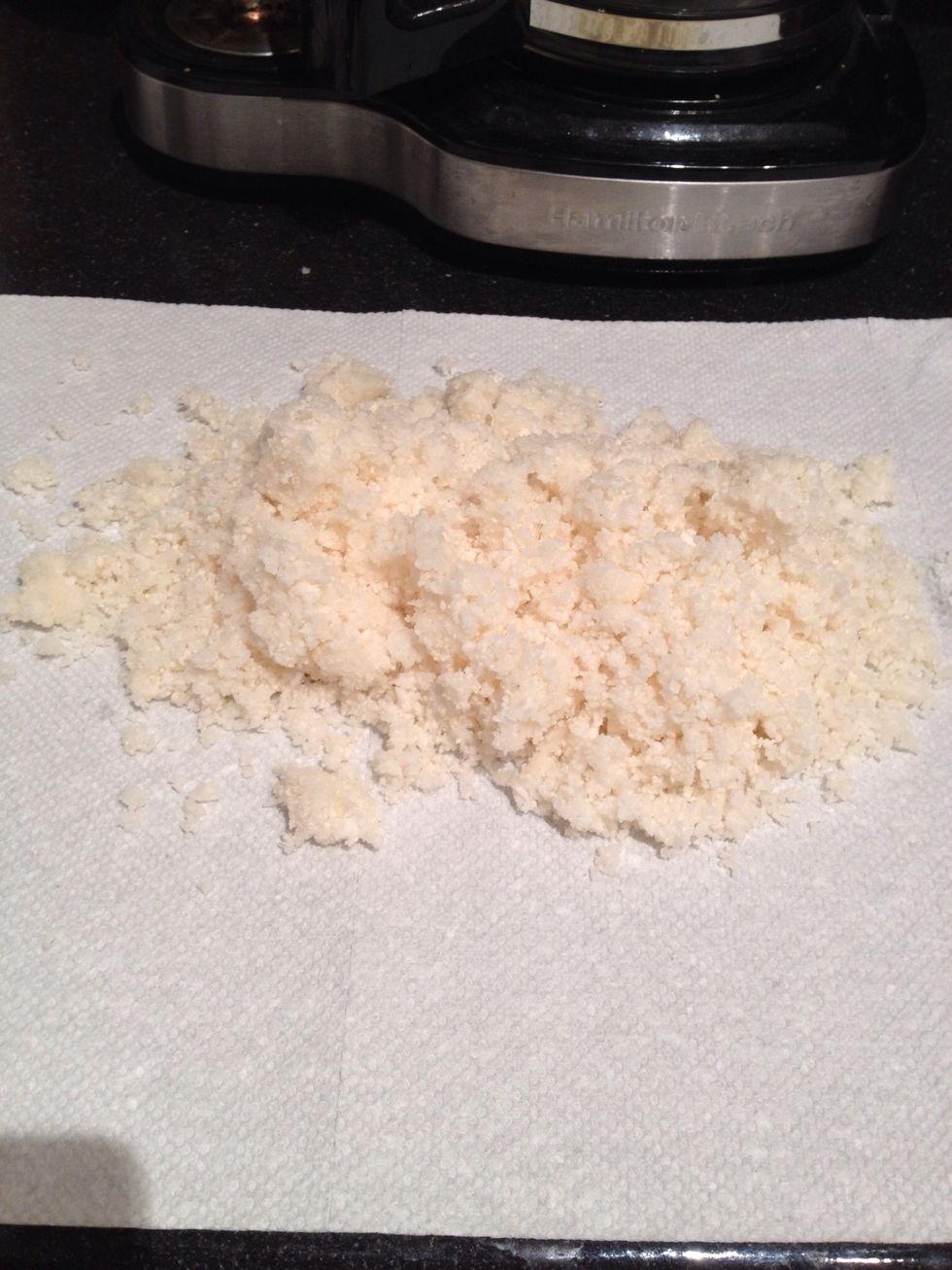 Lay this out on some paper towels, and press with more paper towel to soak up the excess moisture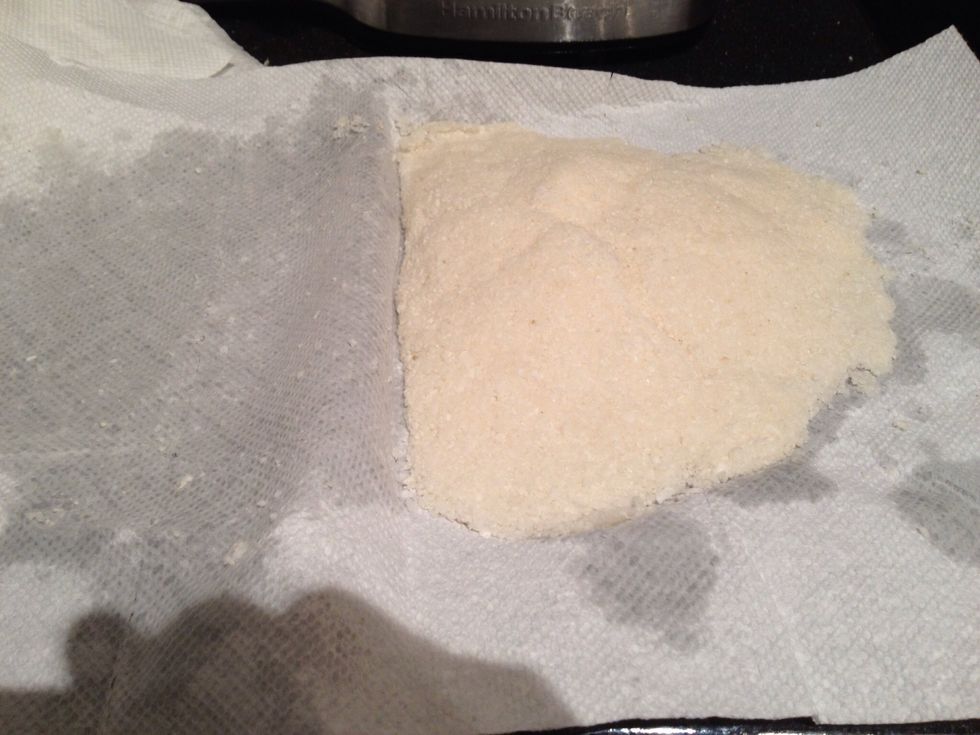 look at all that water that came out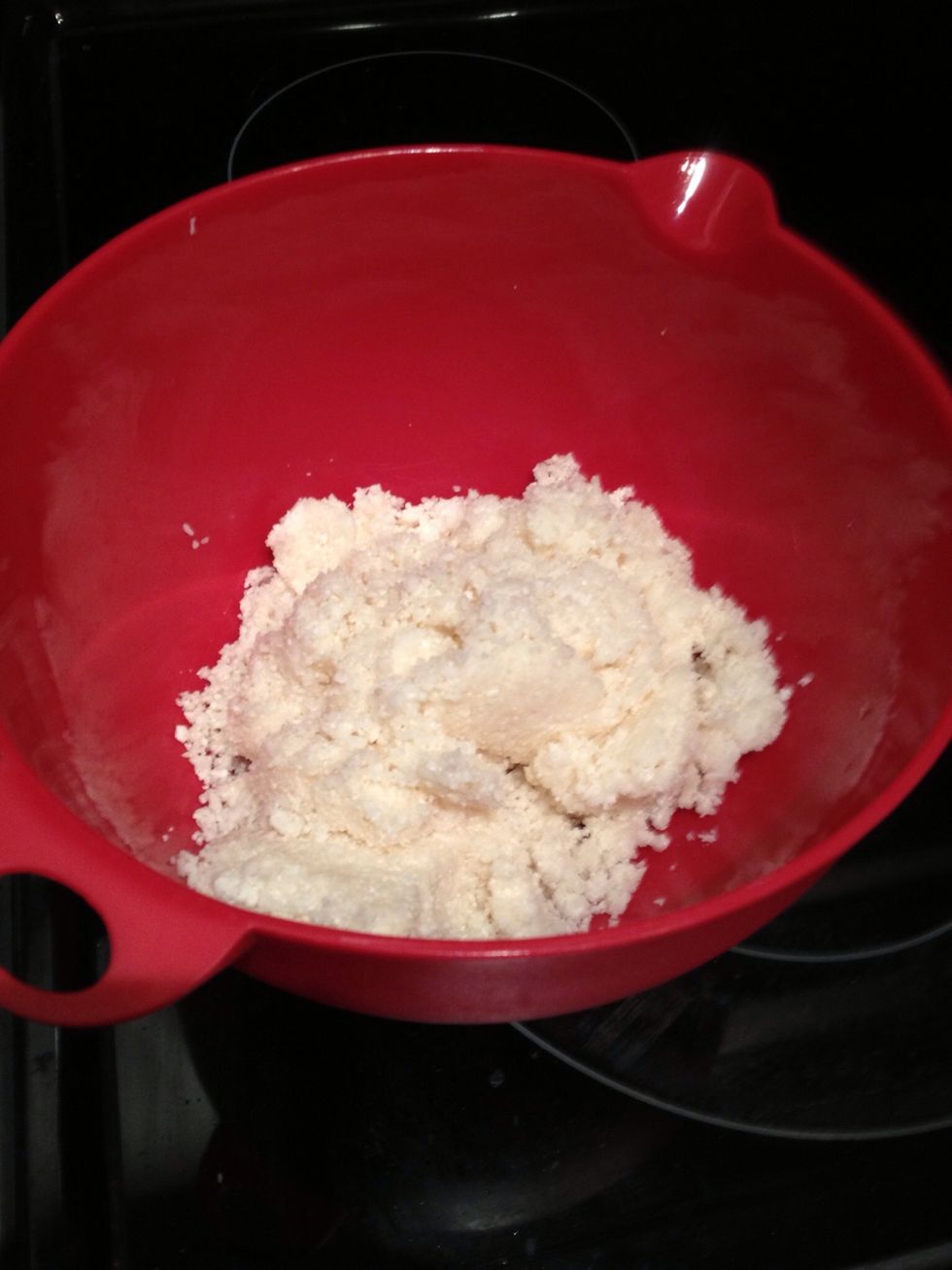 Put it in a bowl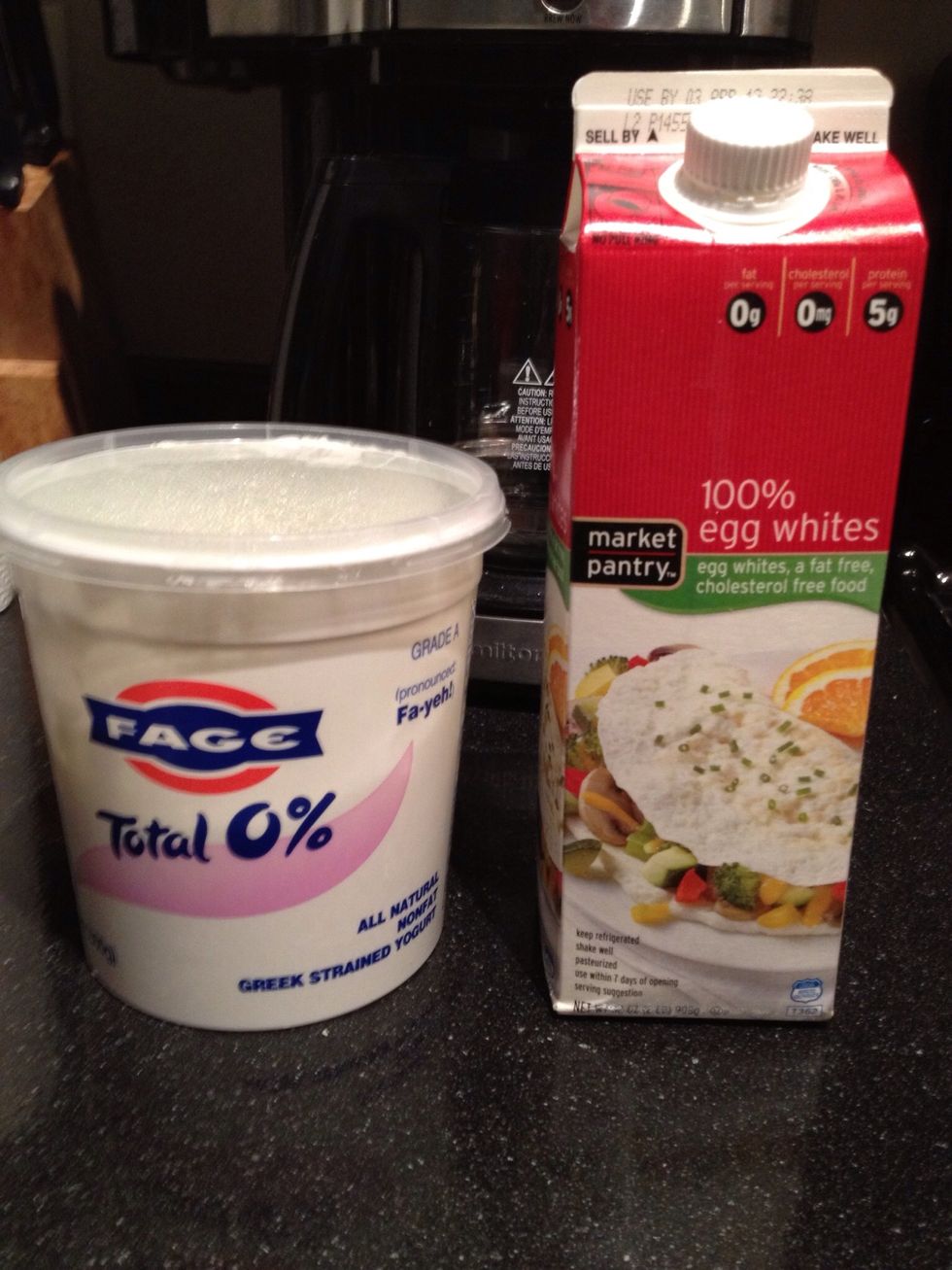 Mix it with the greek yogurt and eggs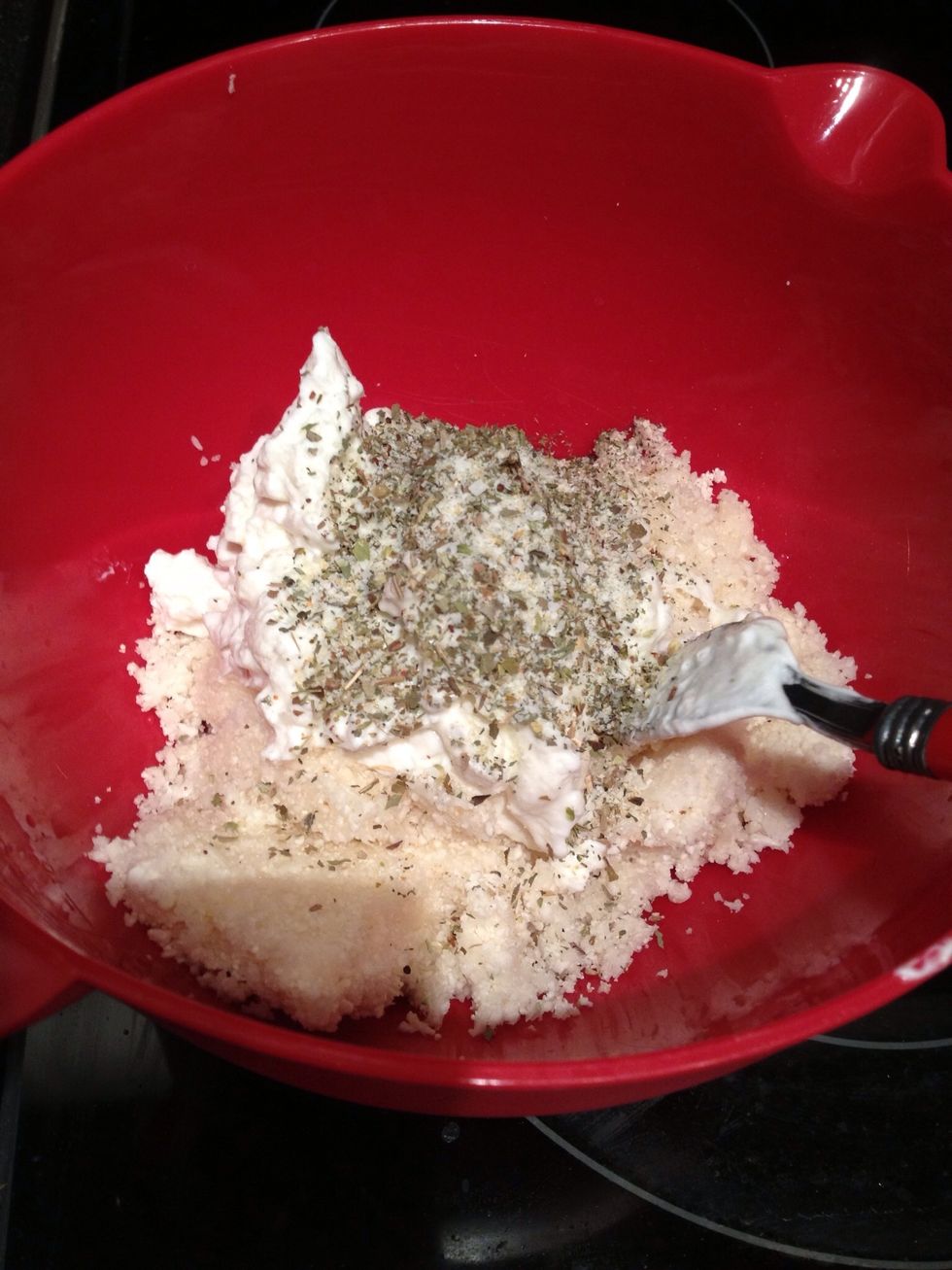 and the dough spices you like (used oregano, basil, a little garlic salt...)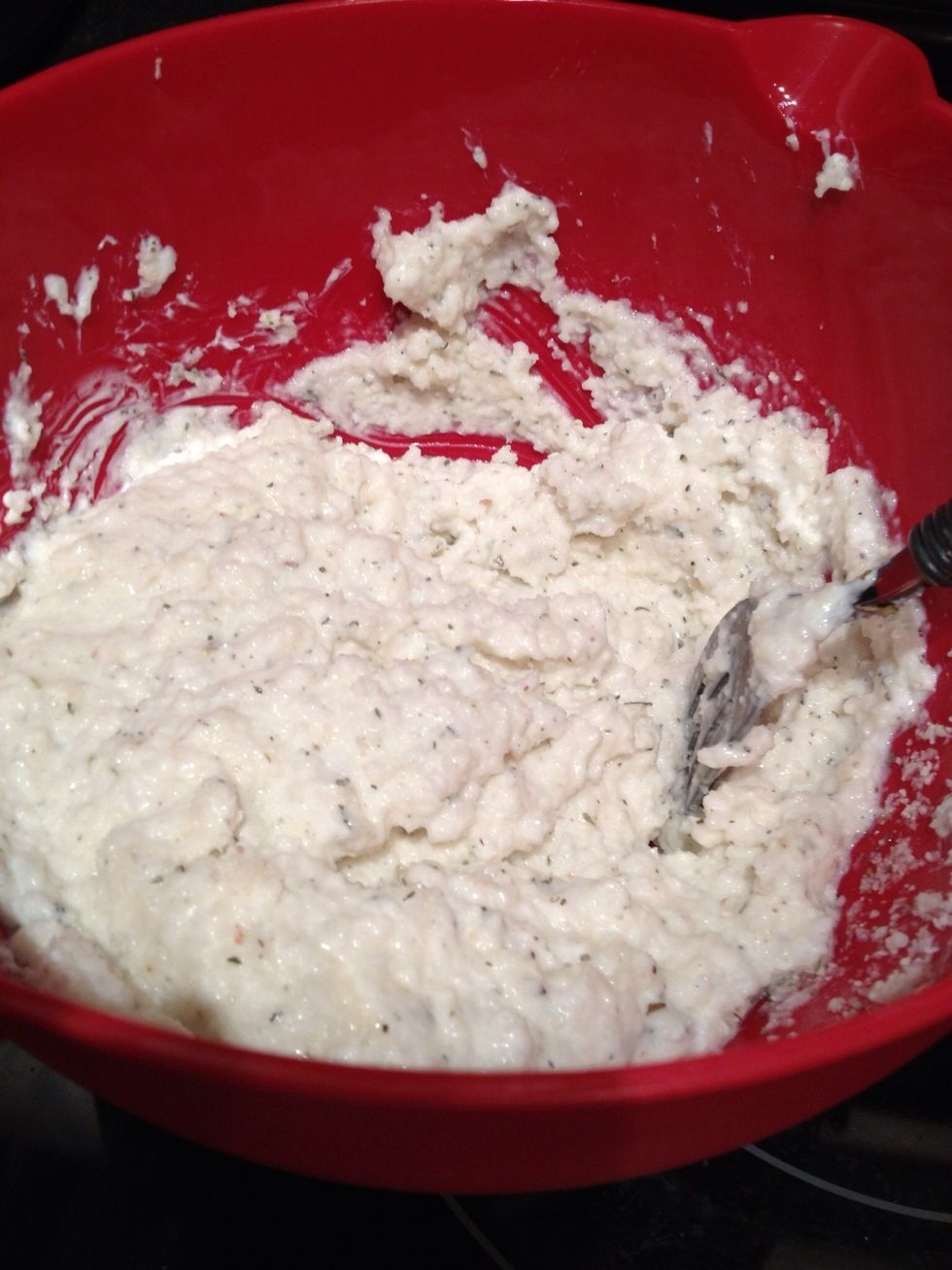 mixed! It is not the same consistency as flour based dough, but still tastes great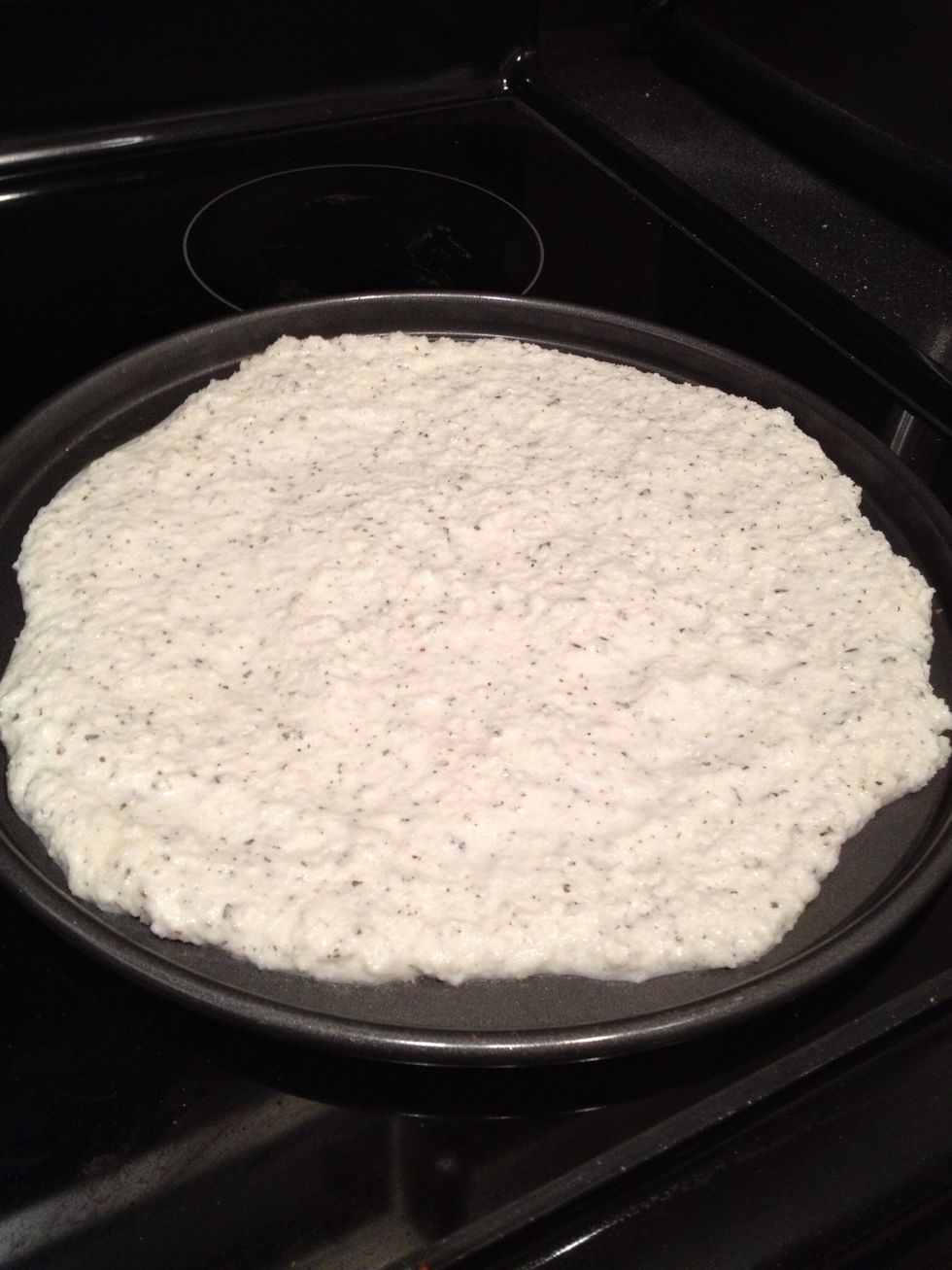 Spread this out on an oiled down pizza tray. Try to keep it level so one part doesn't cook faster than another.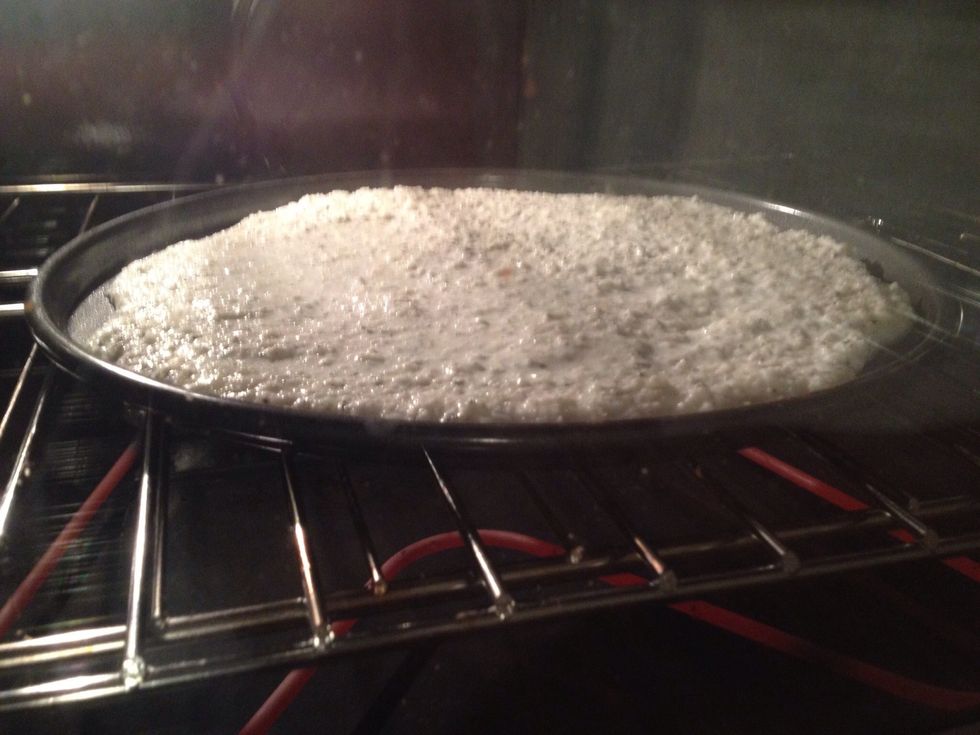 Pop it in your preheated oven and cook for 30-40 minutes or until it starts to brown slightly on the top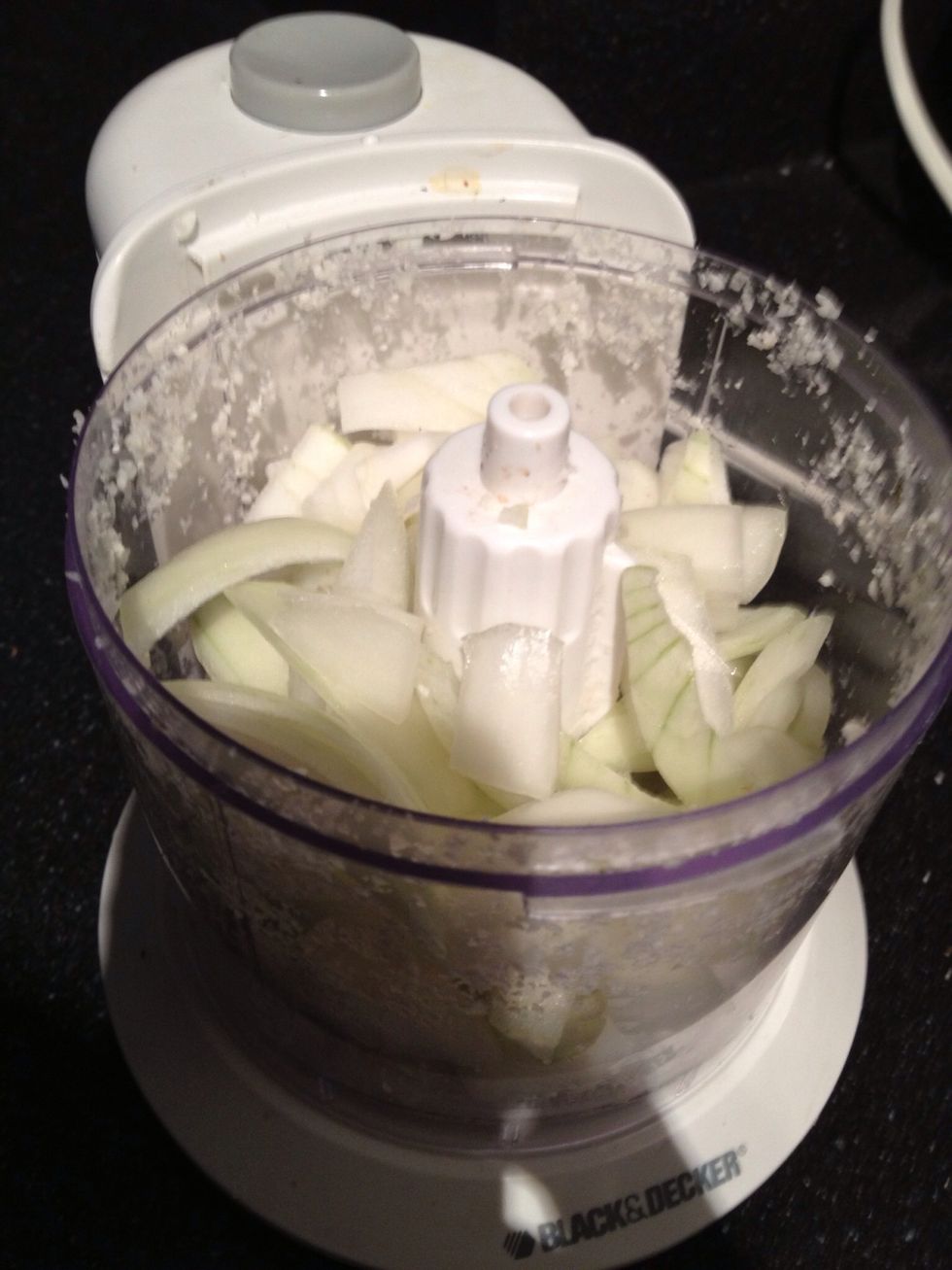 I made a mistake here, used the white onions instead of the red onion for the sauce. It turned out fine, but the sauce ends up looking kind of bland.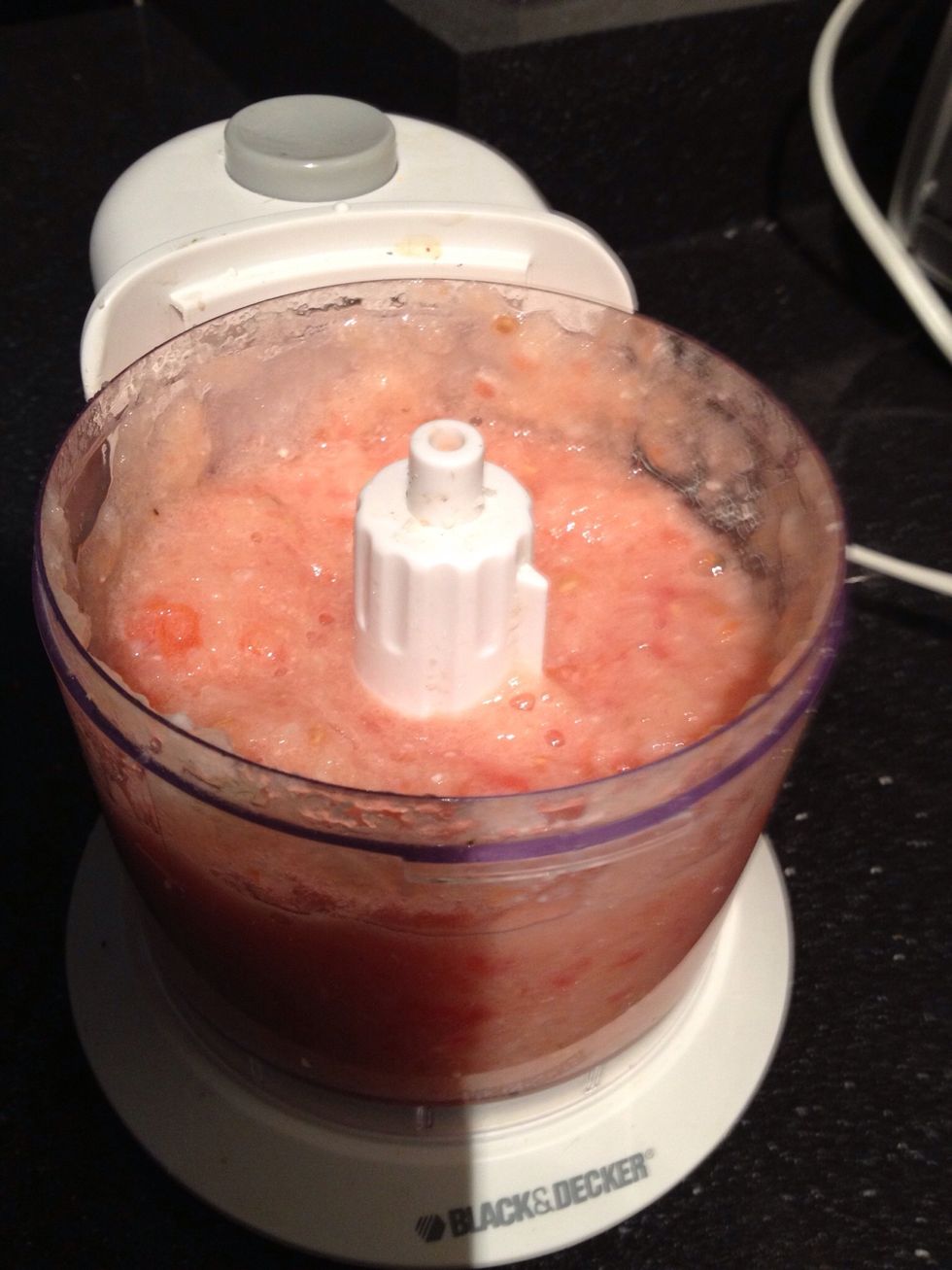 So for your sauce, you can add the red onion, tomato, garlic, red pepper, and salt/pepper together in your mixer.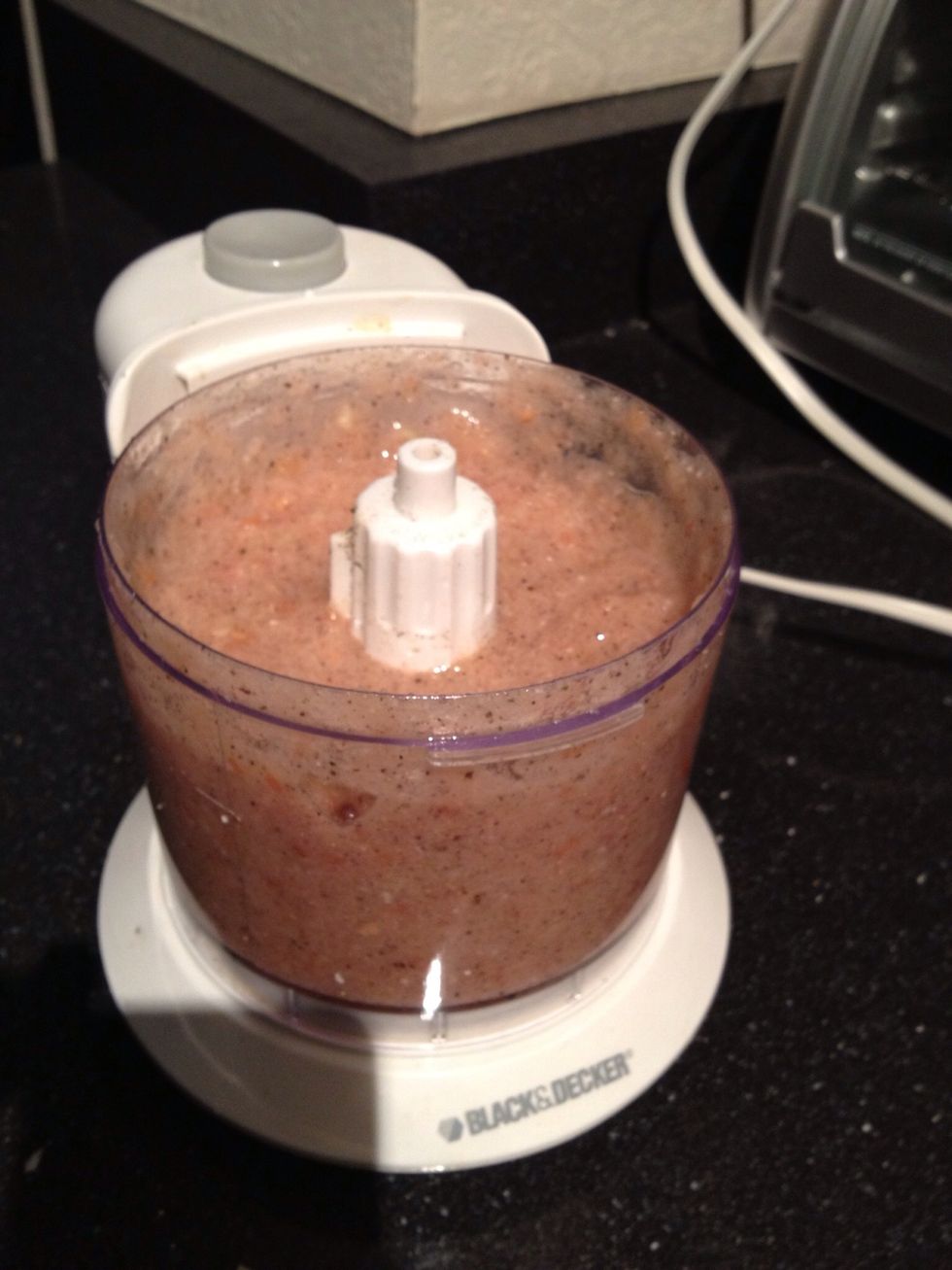 Doesn't look great because I had only green bell peppers and white onion...if you use red peppers and red onion, it will look like good ole tomato sauce.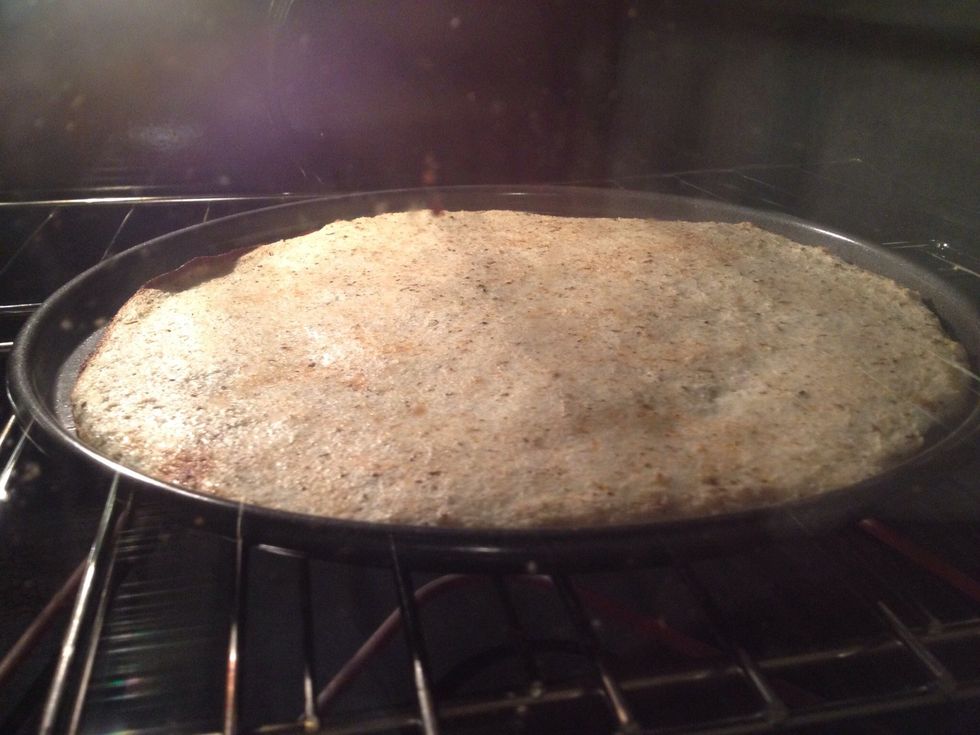 Getting there...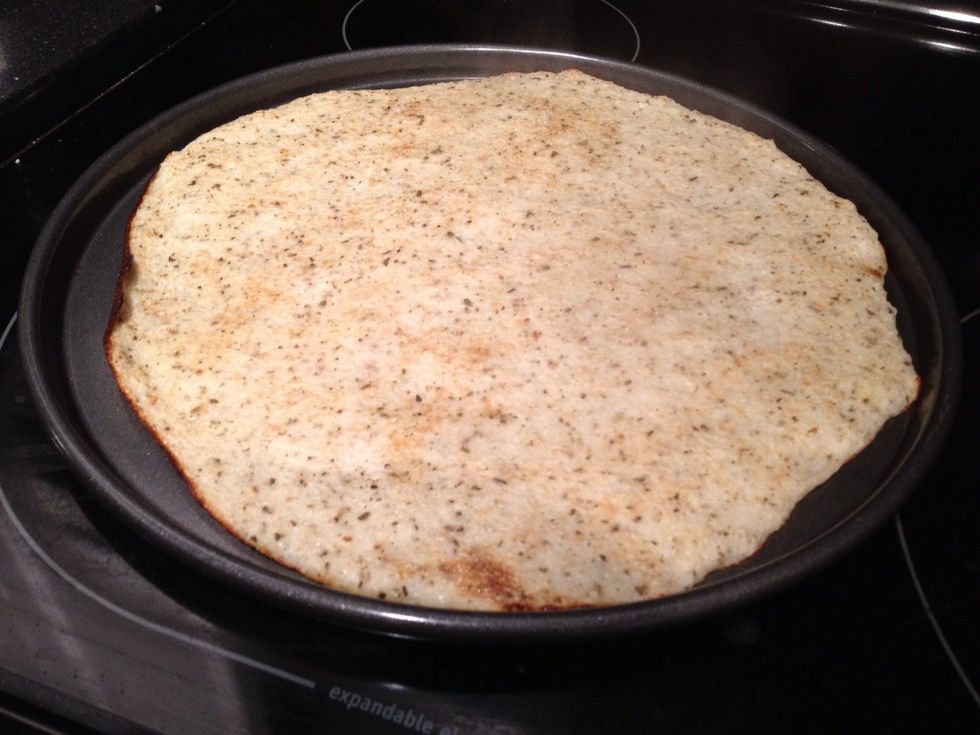 It's ready to be loaded.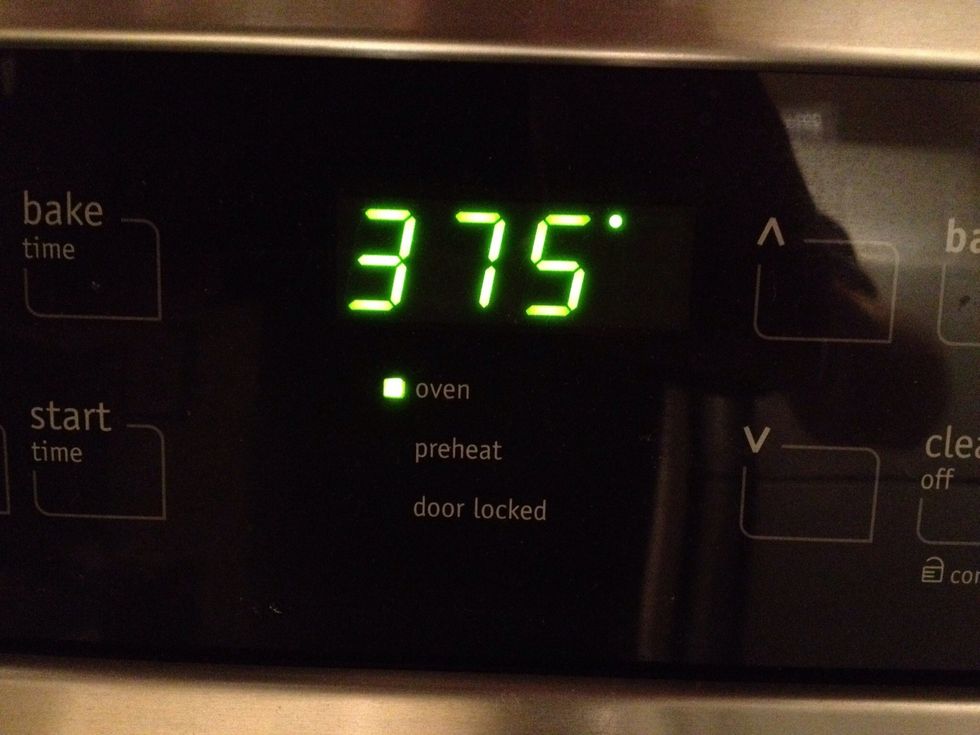 lower your oven to 375F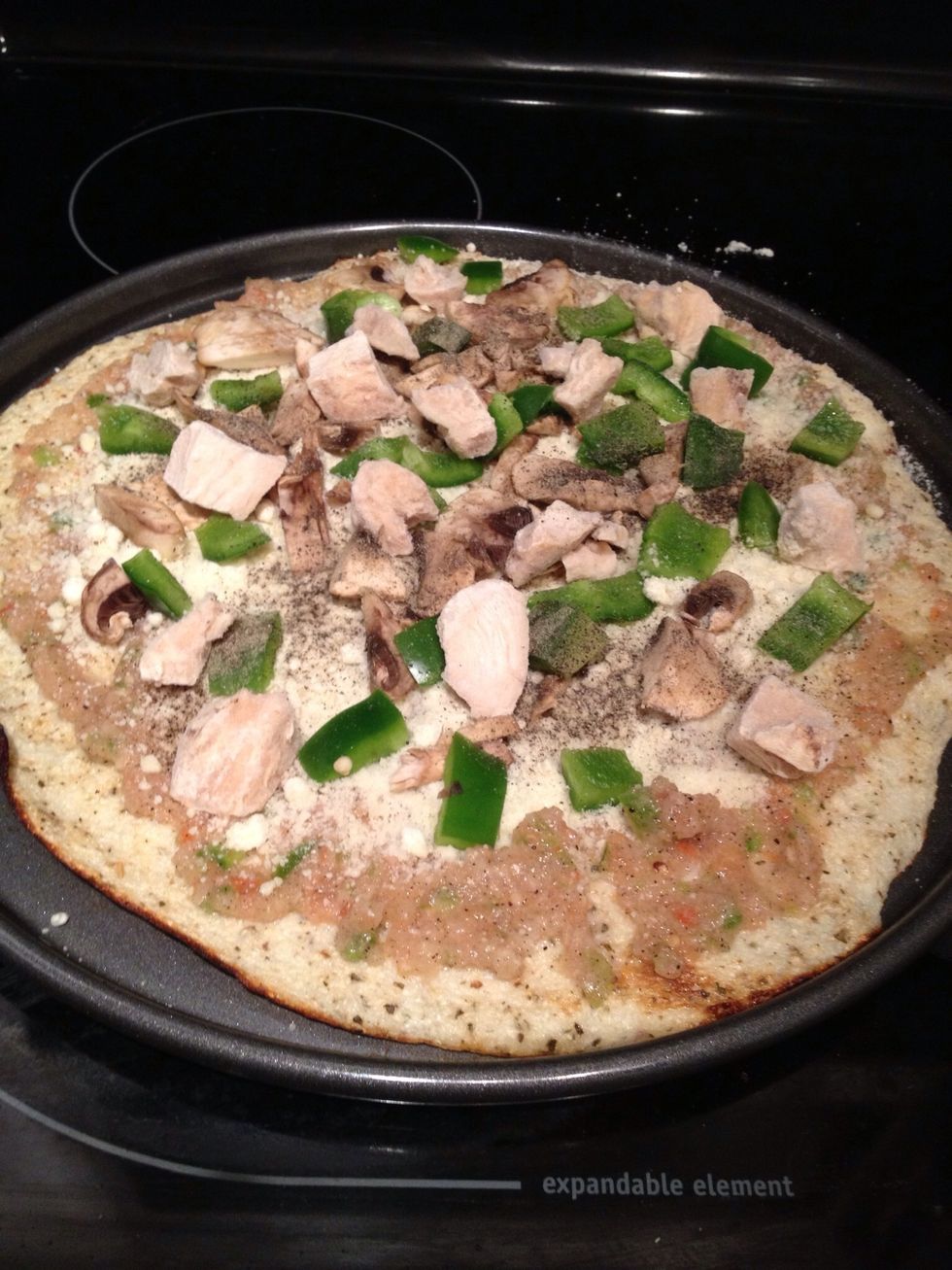 Load up your pizza with whatever you want. If you want what I used, add the sauce, then more onion, parmesan, cooked chicken, mushrooms, and green bell pepper and red pepper flakes.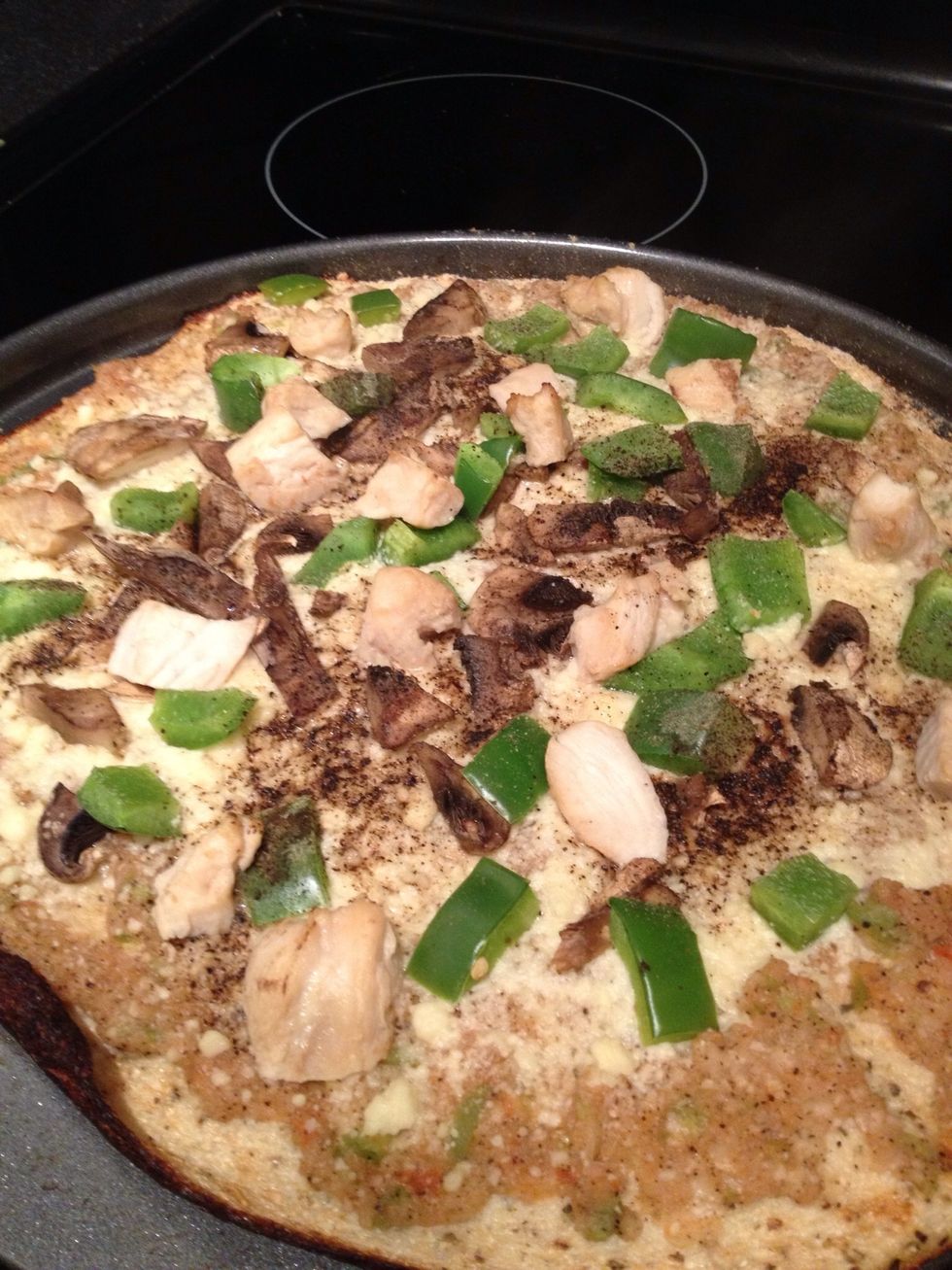 Stick it in the oven for an additional 20-30 minutes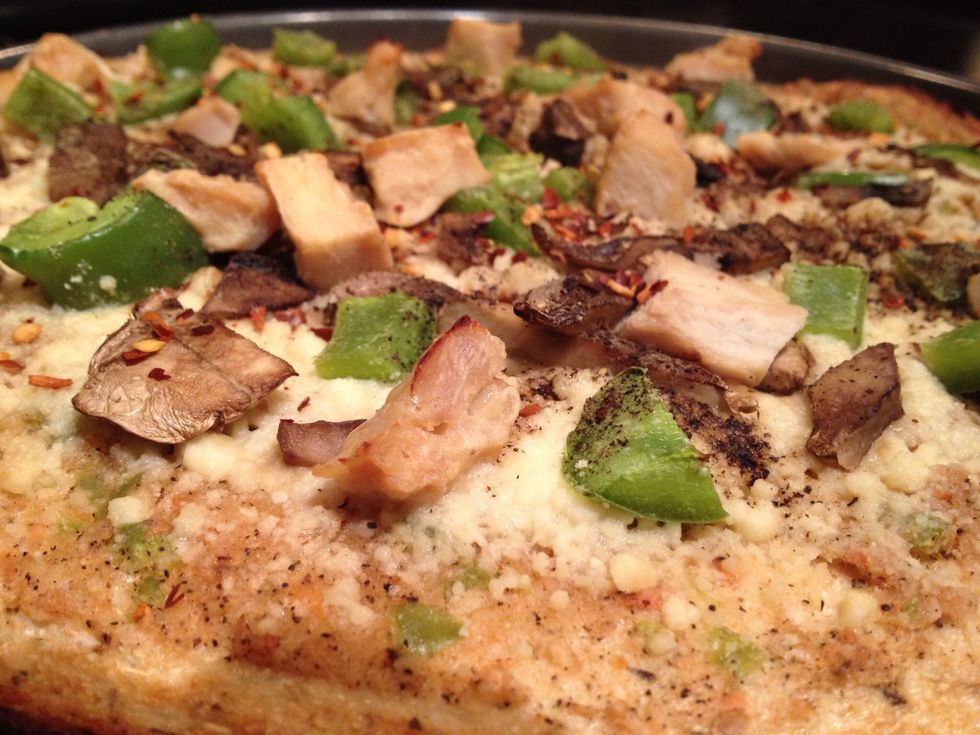 All done!
2.0c grated/shredded cauliflower
3/4c Greek yogurt
2.0 eggs
3/4tsp italian seasoning
OPTIONAL (For sauce/toppings):
1/4c red onion
1/2c white onion
2.0 cloves of garlic
1/2c Red pepper
salt
black pepper
3/4c diced cooked chicken or chicken sausage
Parmesan cheese
red pepper flakes
1.0 medium tomato
Washington, District of Columbia