If you follow the directions listed with Walmart ingredients, each burrito comes to about 475 calories. (in case you could stand to lose a few pounds like me)
719
This recipe and the ingredients listed are actually for a double batch, but I never make less than that, so that is the recipe I am giving you.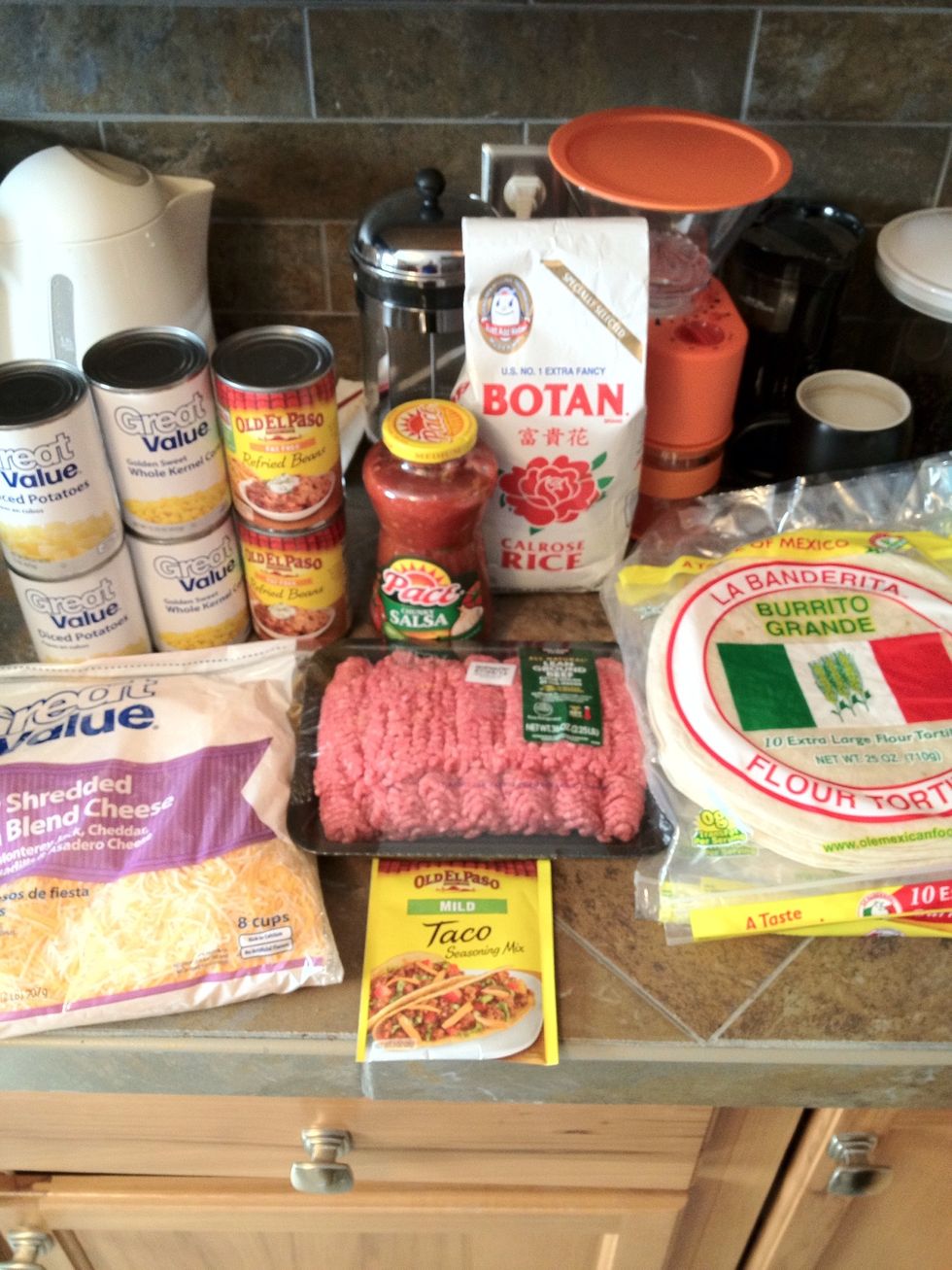 Gather the stuff. (seriously, did you even read what the supplies were? Go check them out, I'll wait.)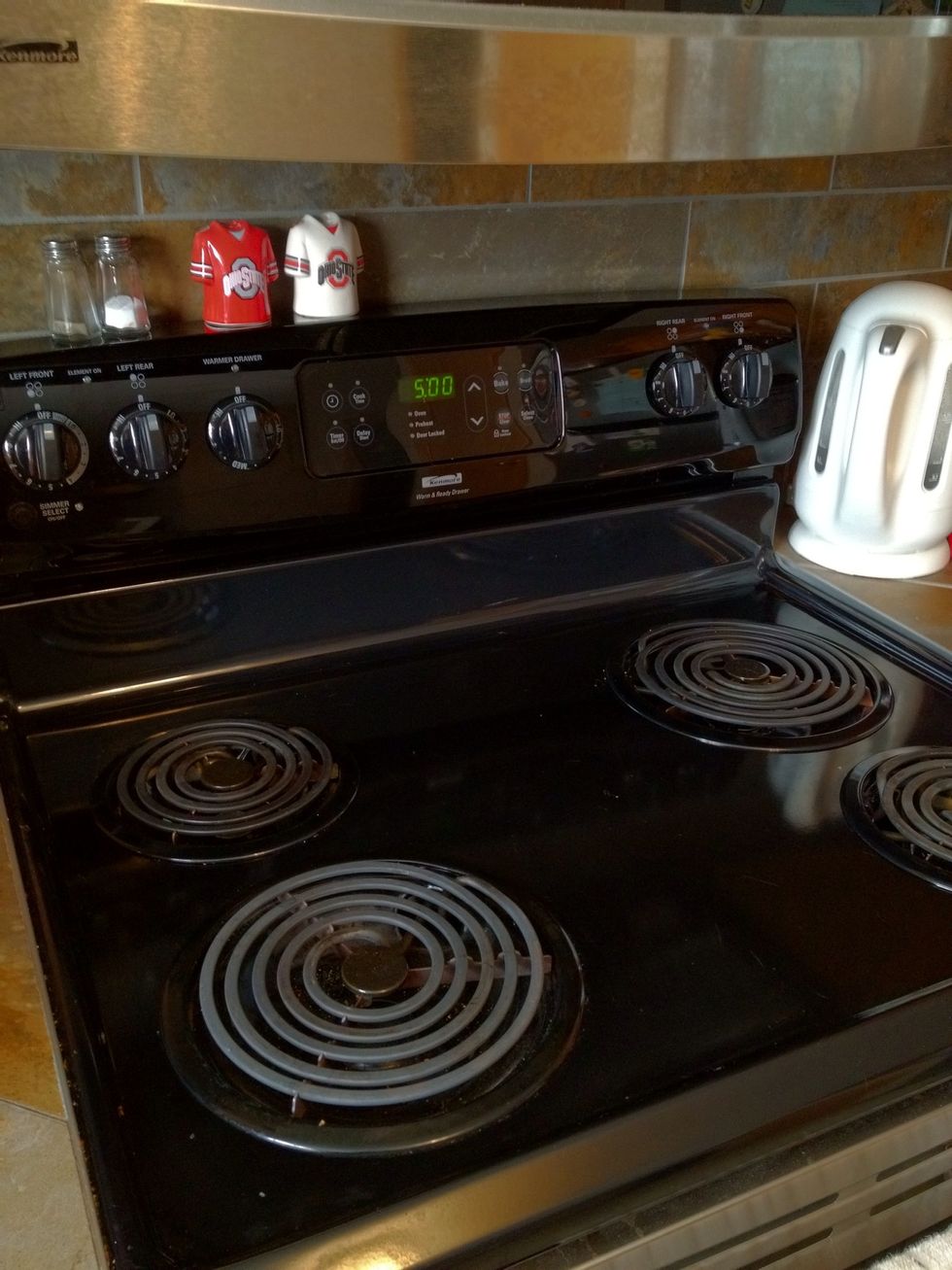 You will need a stove, go get one of those. (I'll admit, I cleaned mine just for the snapguide)
This is a big pot, you will need one of these to contain the awesomeness that will soon be your burrito filling.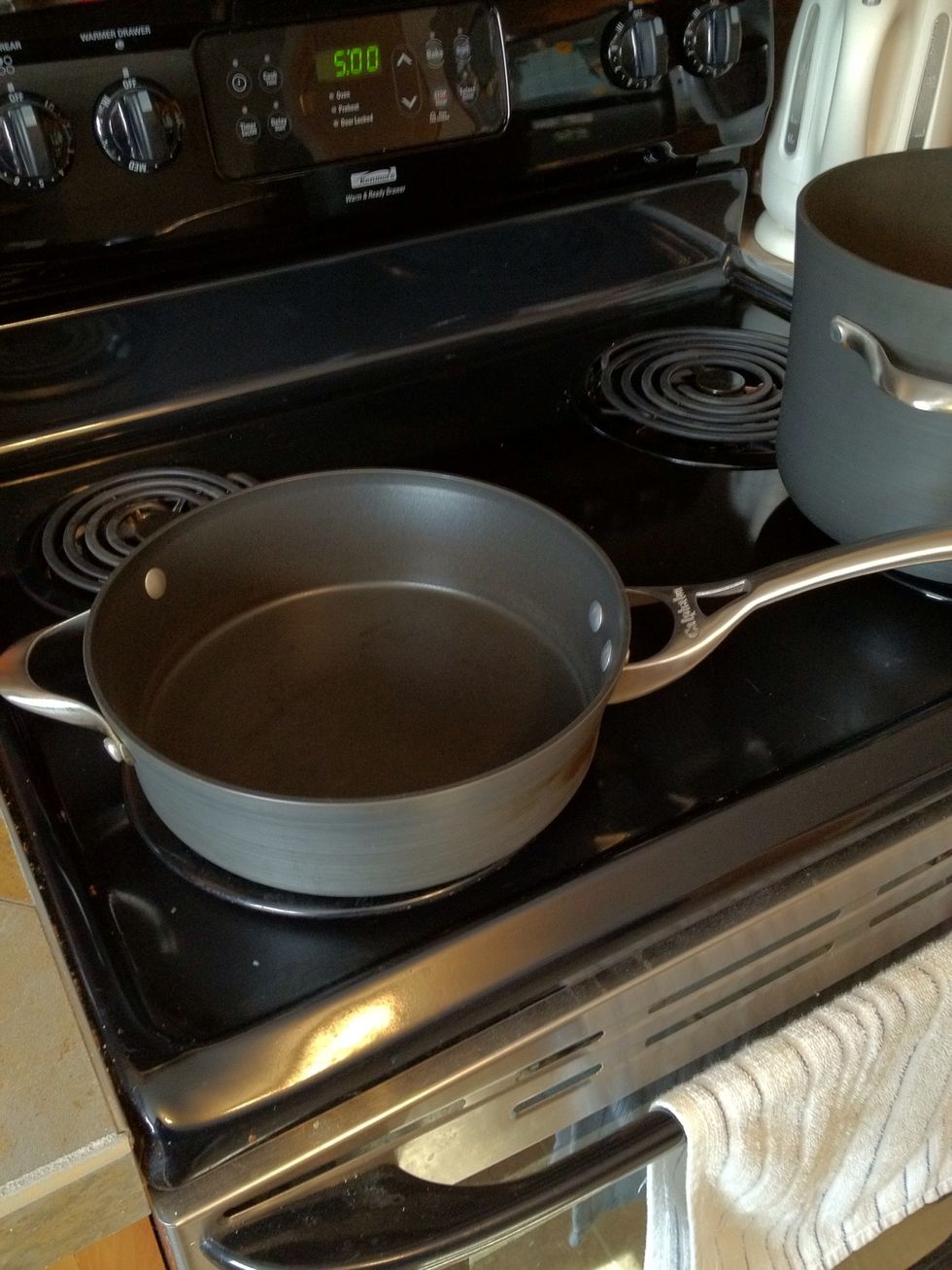 This skillet will be used to brown the ground beef, that's all. It doesn't have to be fancy.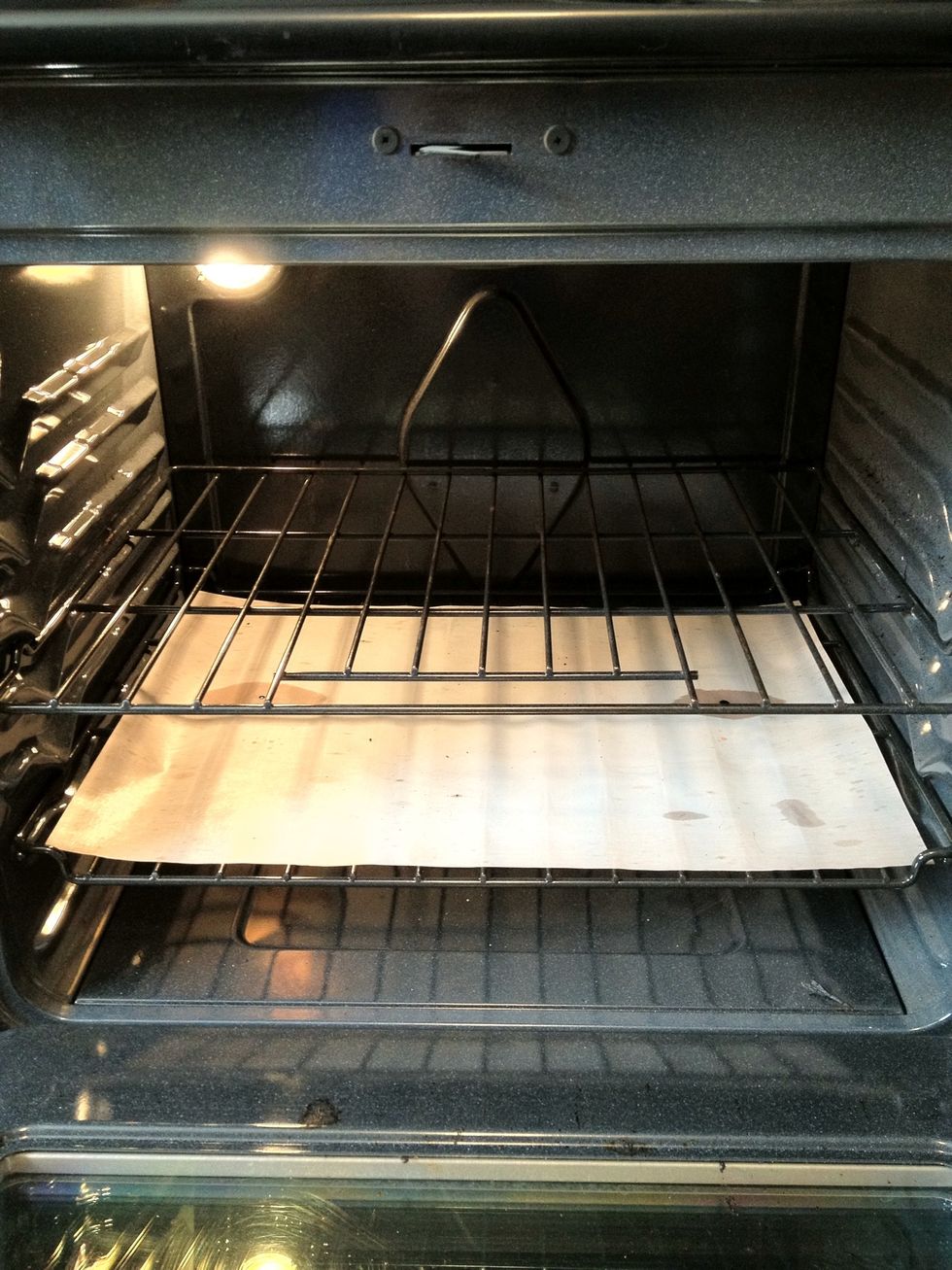 This is an oven, we will use it last. If you don't have one, go to Taco Bell instead.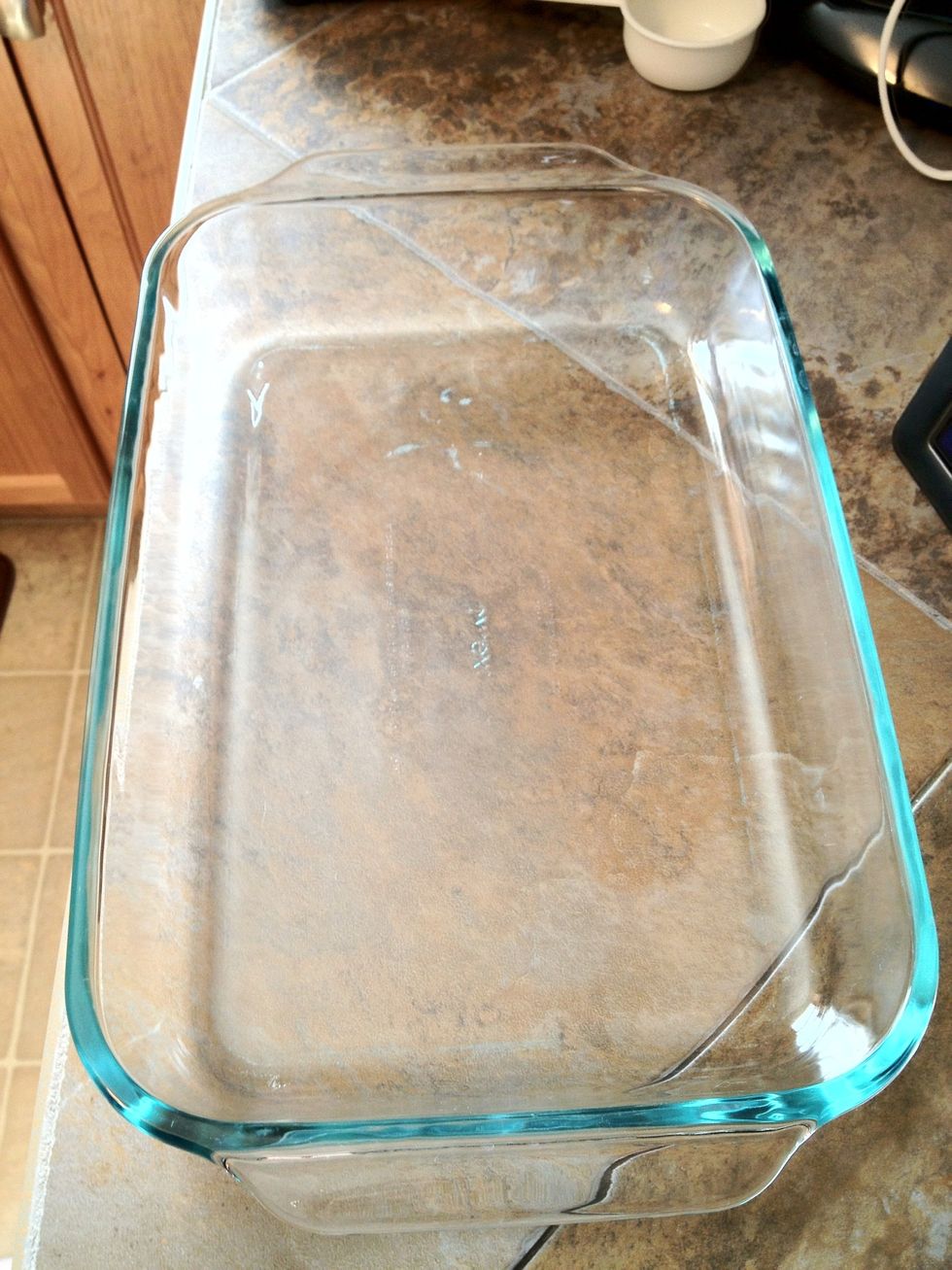 Pyrex dish, you will need five of these, or four and a small one. (I can fit seven burritos in one pan, and we will be making 30, do the math.) (too lazy for math? 30/7=4 with a remainder of 2)
As with any good culinary endeavor, I suggest some light entertainment and adequate hydration.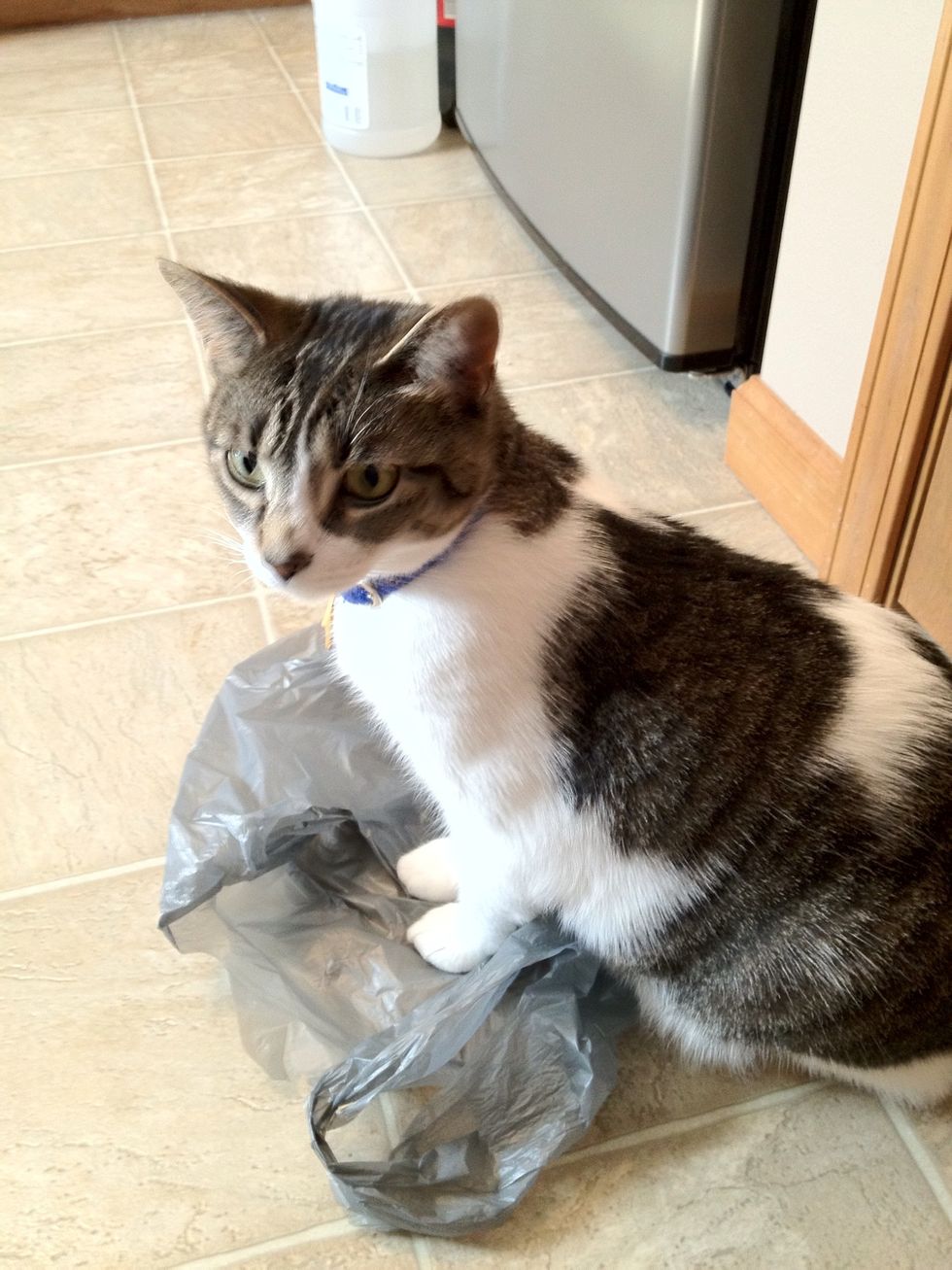 A kitchen assistant could be helpful as well, mine was not. (unless meowing every time you open a can is considered helpful.)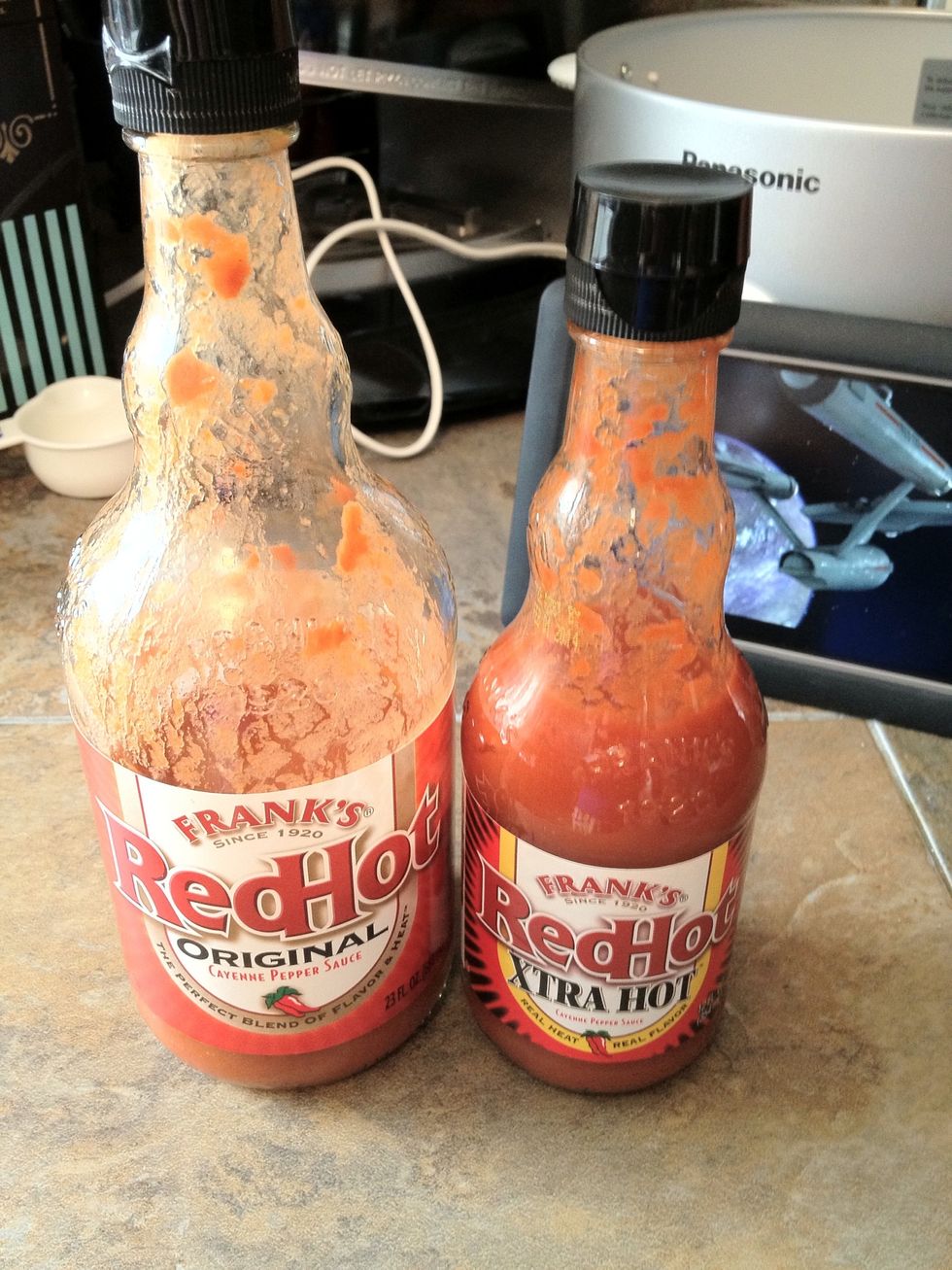 If you like it spicy, I suggest adding hot sauce into both the browning of the beef as well as the big pot. My wife doesn't like spicy things, so I apply mine directly to the finished product.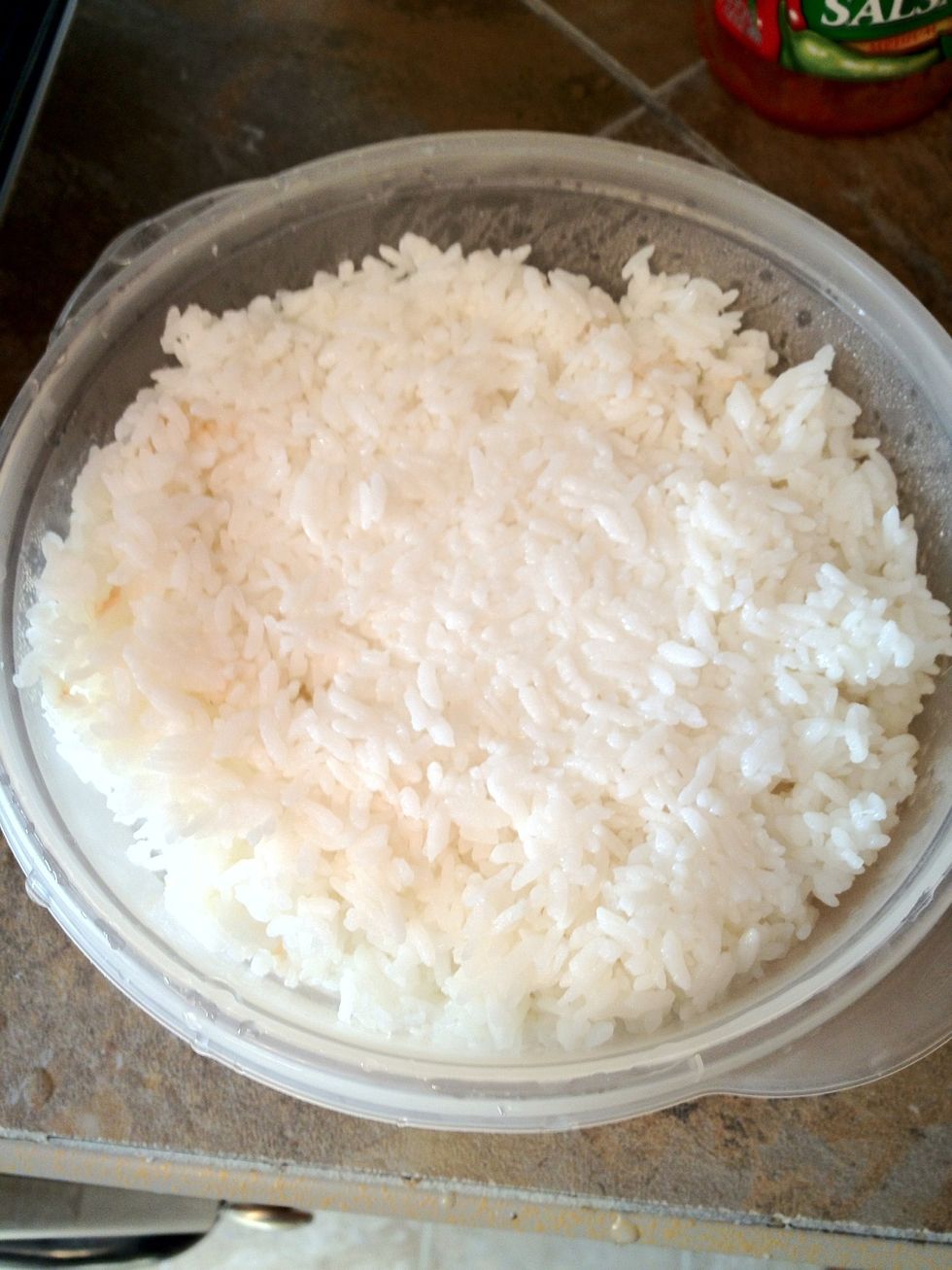 Cook your rice according to the directions. I threw mine in the rice cooker the previous day and left it in the fridge overnight. Have it ready before starting anything else.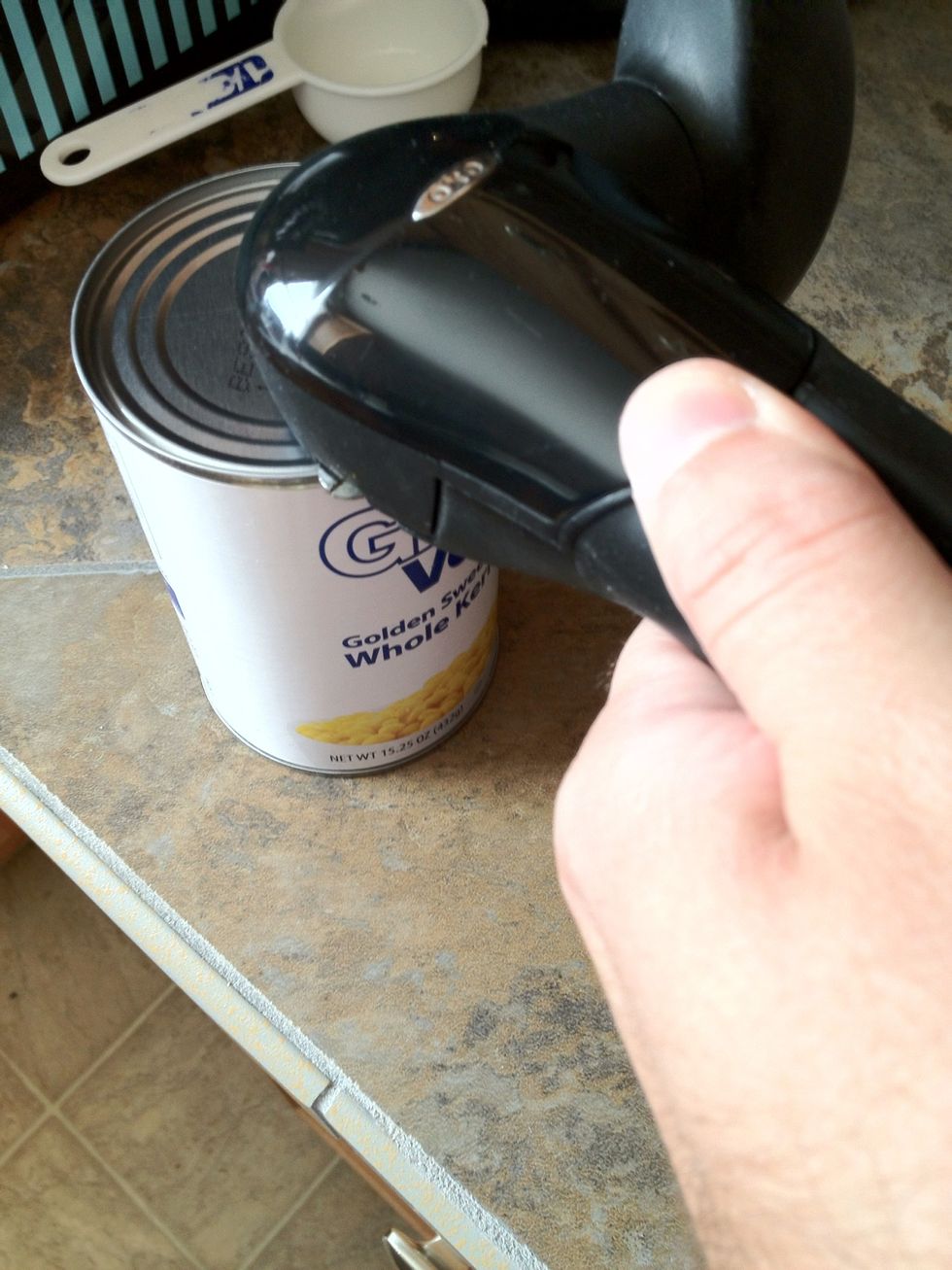 Ok, open all the cans, and drain as much liquid as you can from the corn and potatoes.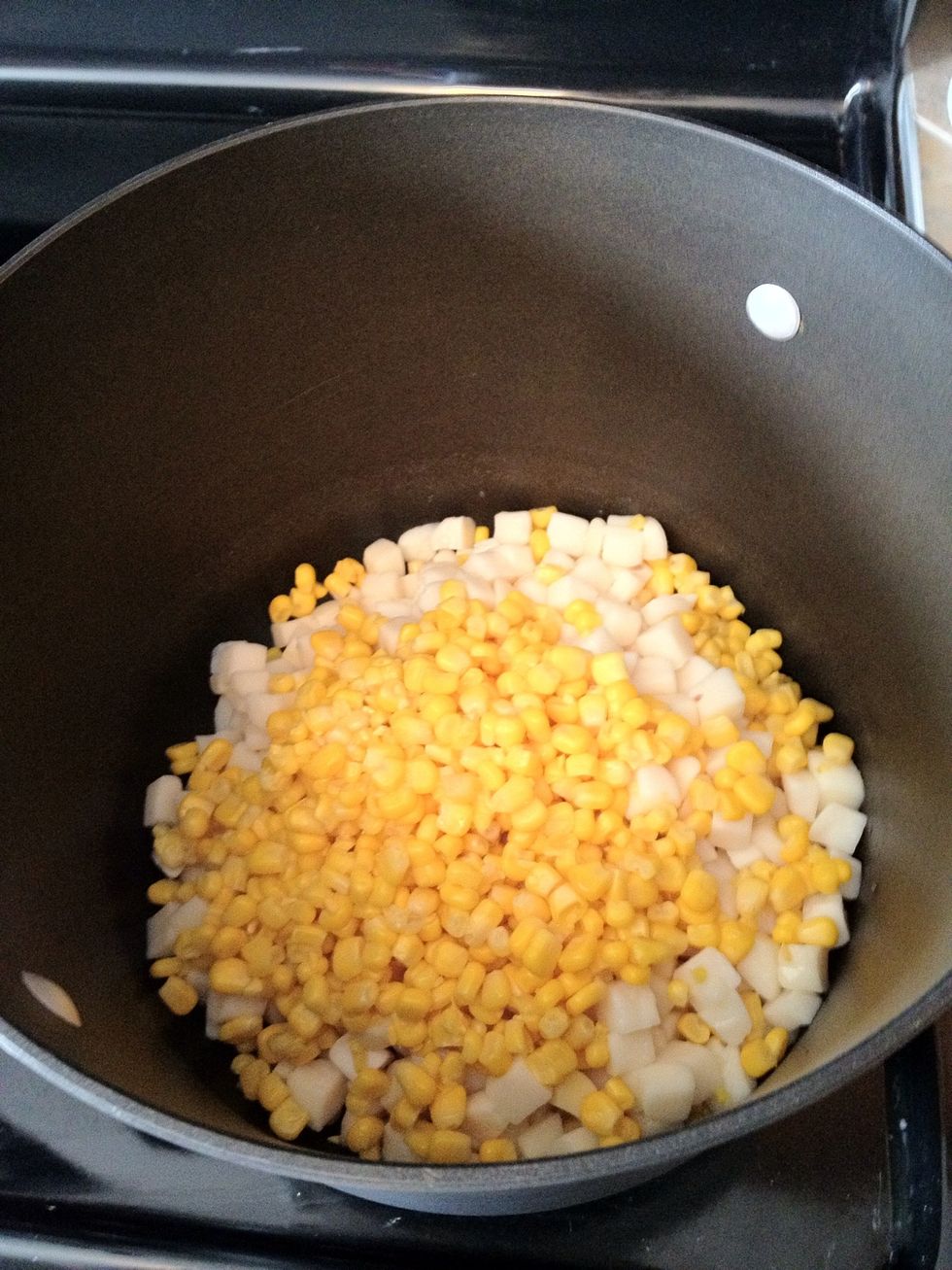 Dump corn and potatoes into large pot of awesomeness.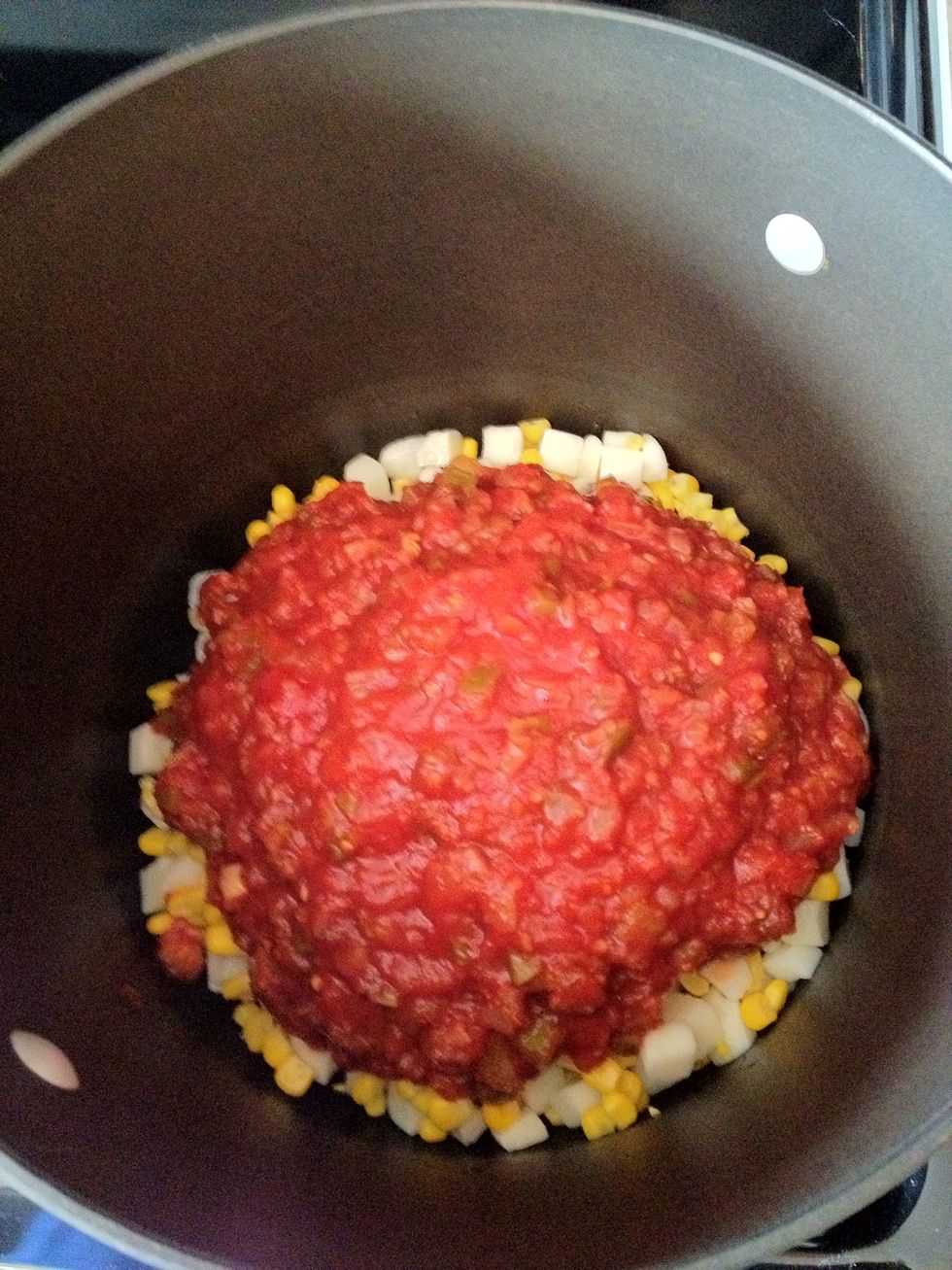 Add salsa and apply medium heat. Stir it regularly to make sure nothing burns.
You want to put this pot on medium heat so it will slowly simmer and reduce. We are trying to remove some moisture from the salsa and veggies so we end up with filling and not soup in the tortillas.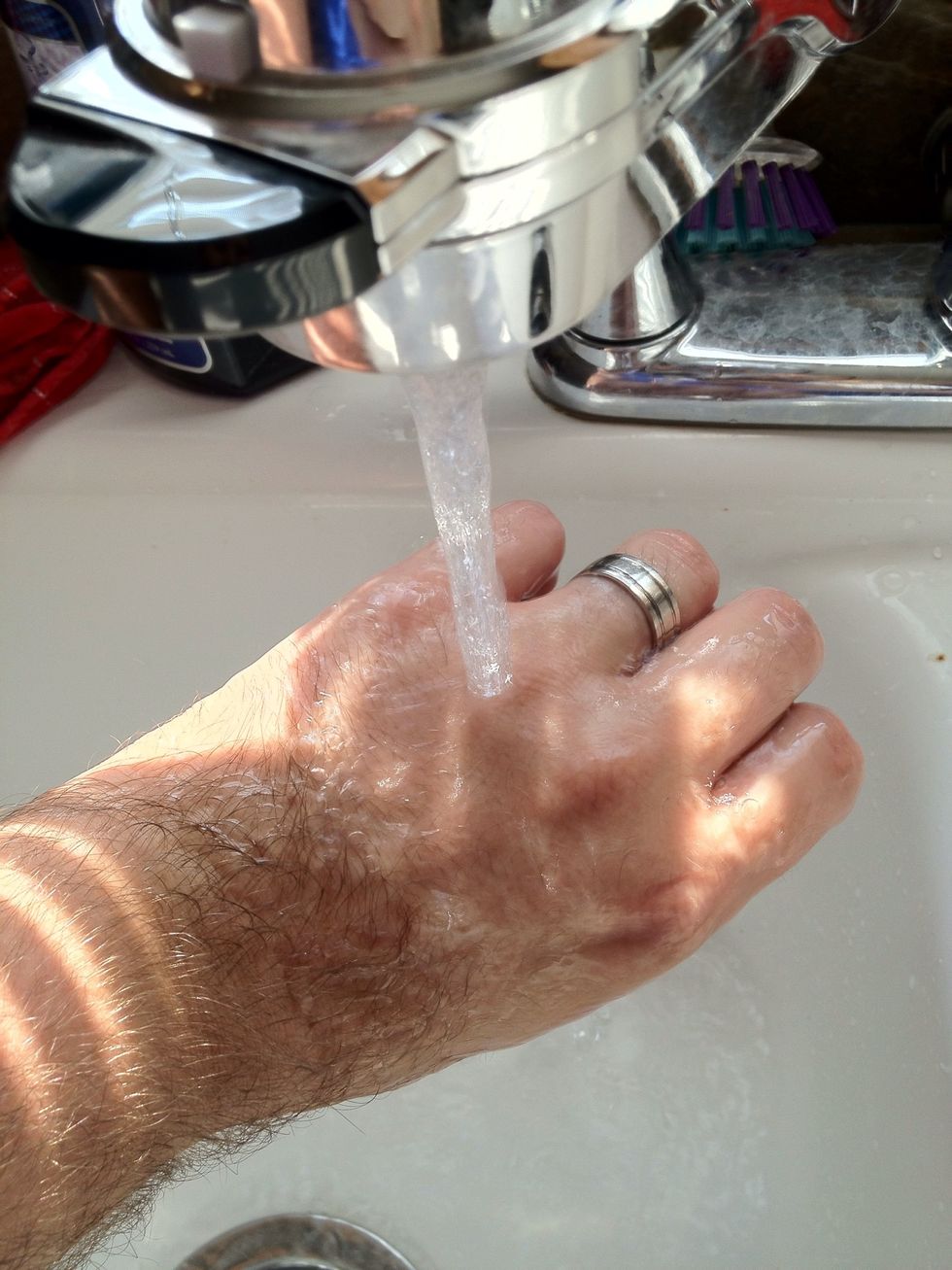 Wash your hands before and after handling the raw ground beef. Unless you like getting sick, some people like the attention. Google munchausen syndrome.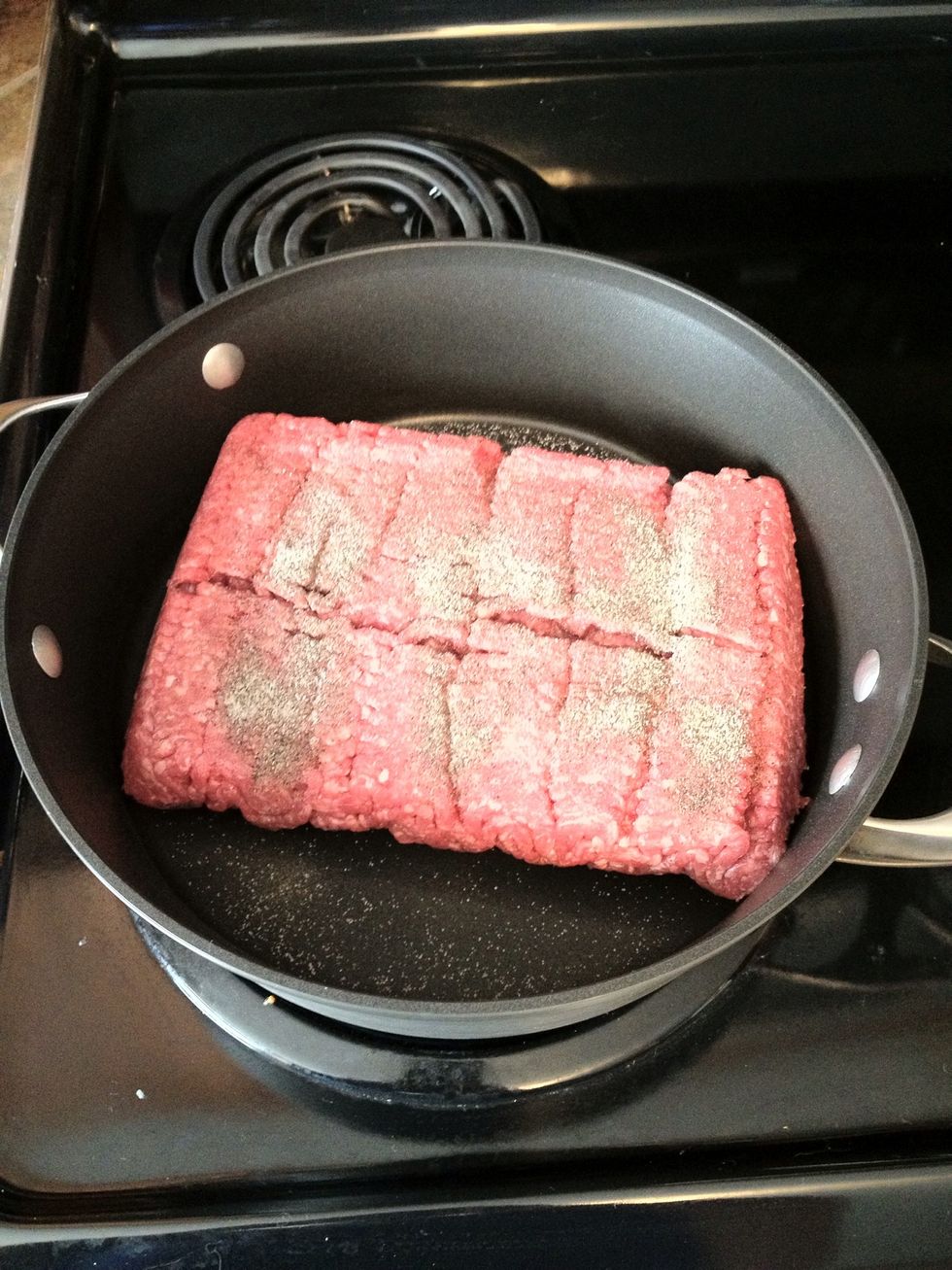 Season the ground beef with salt and pepper while browning. (hot sauce too if you are going for it.)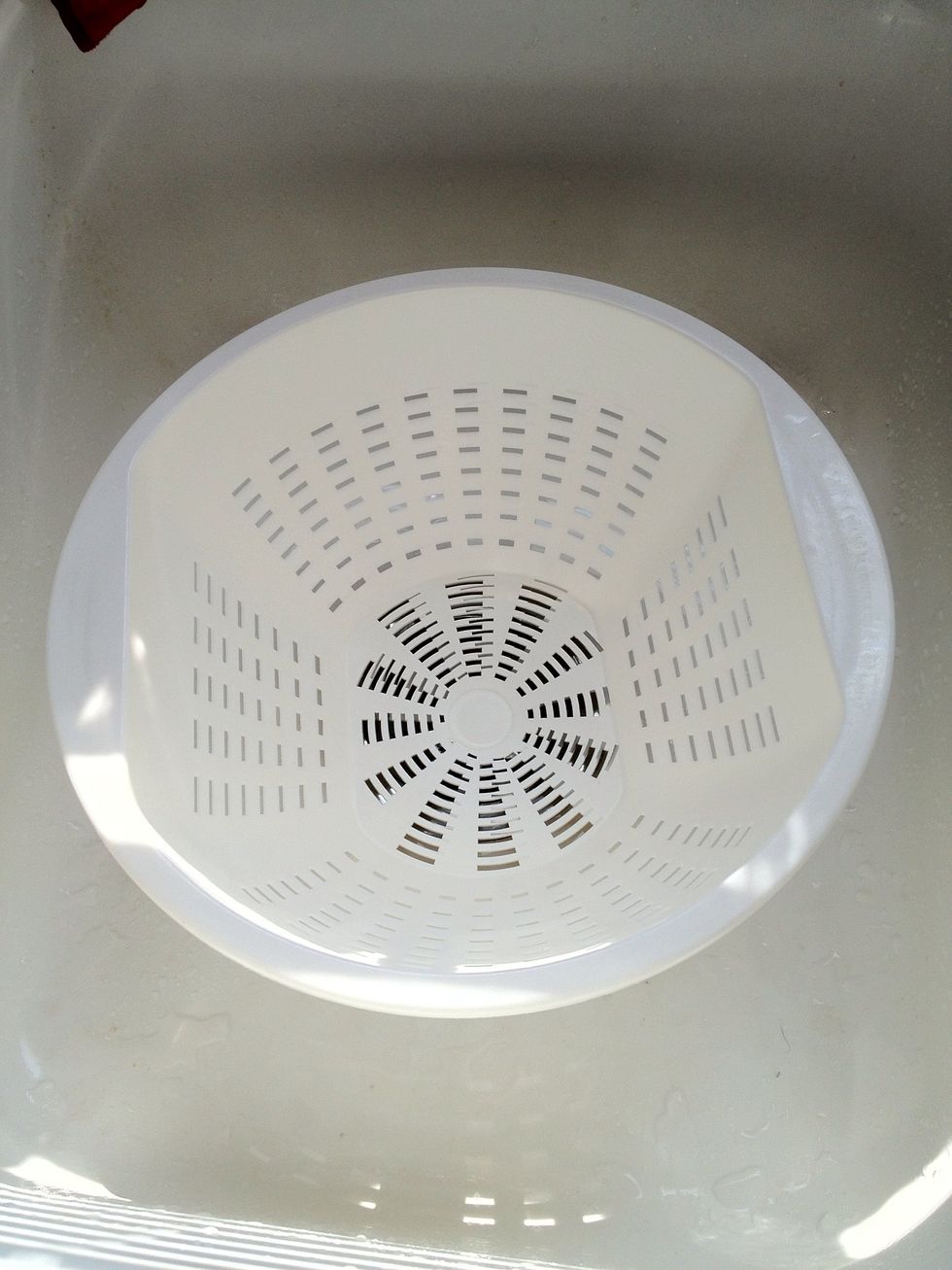 Not everyone likes to drain the fat off their ground beef. If you want to, get a colander ready.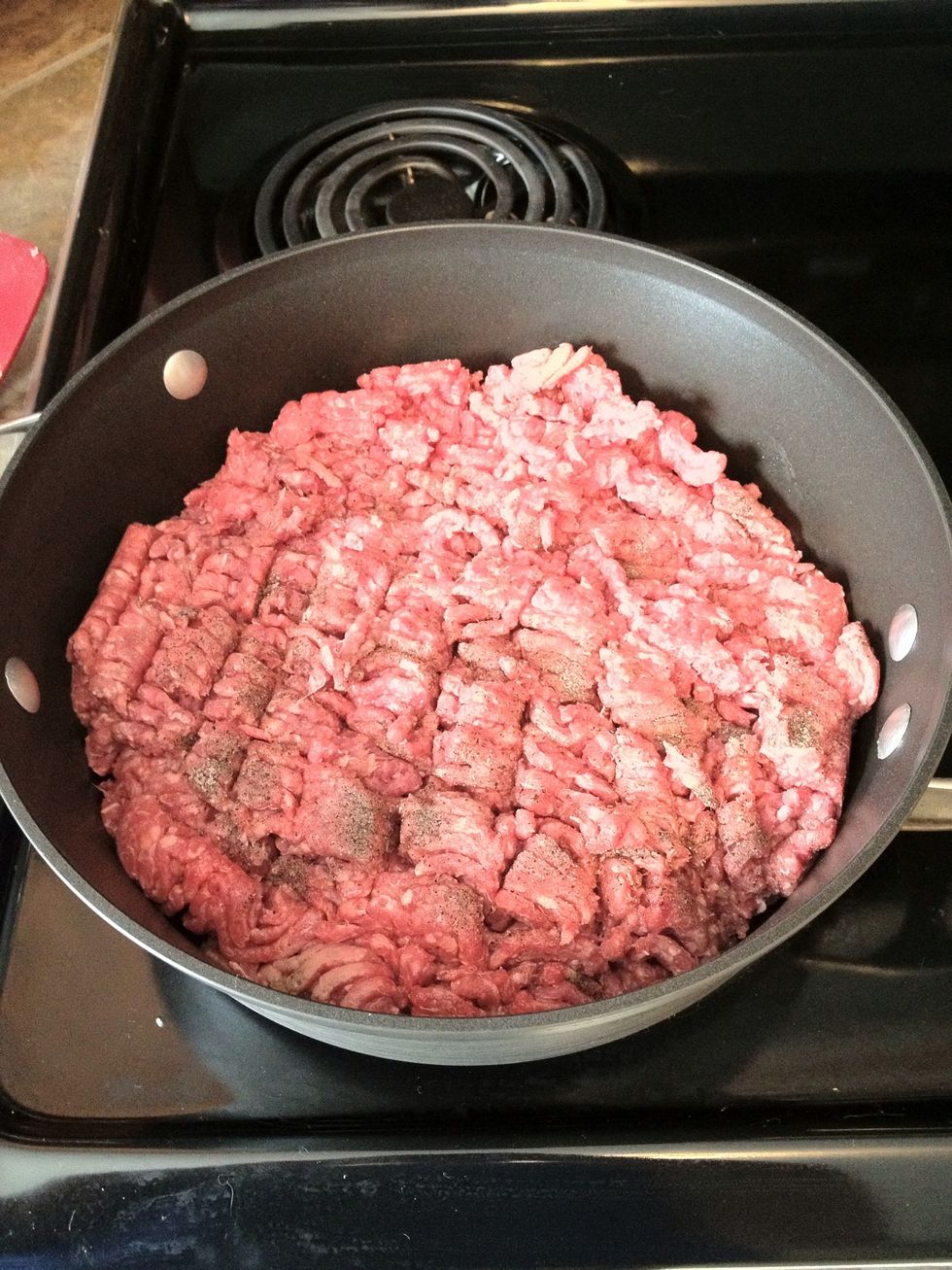 Break it up, we aren't trying to make a frankenburger.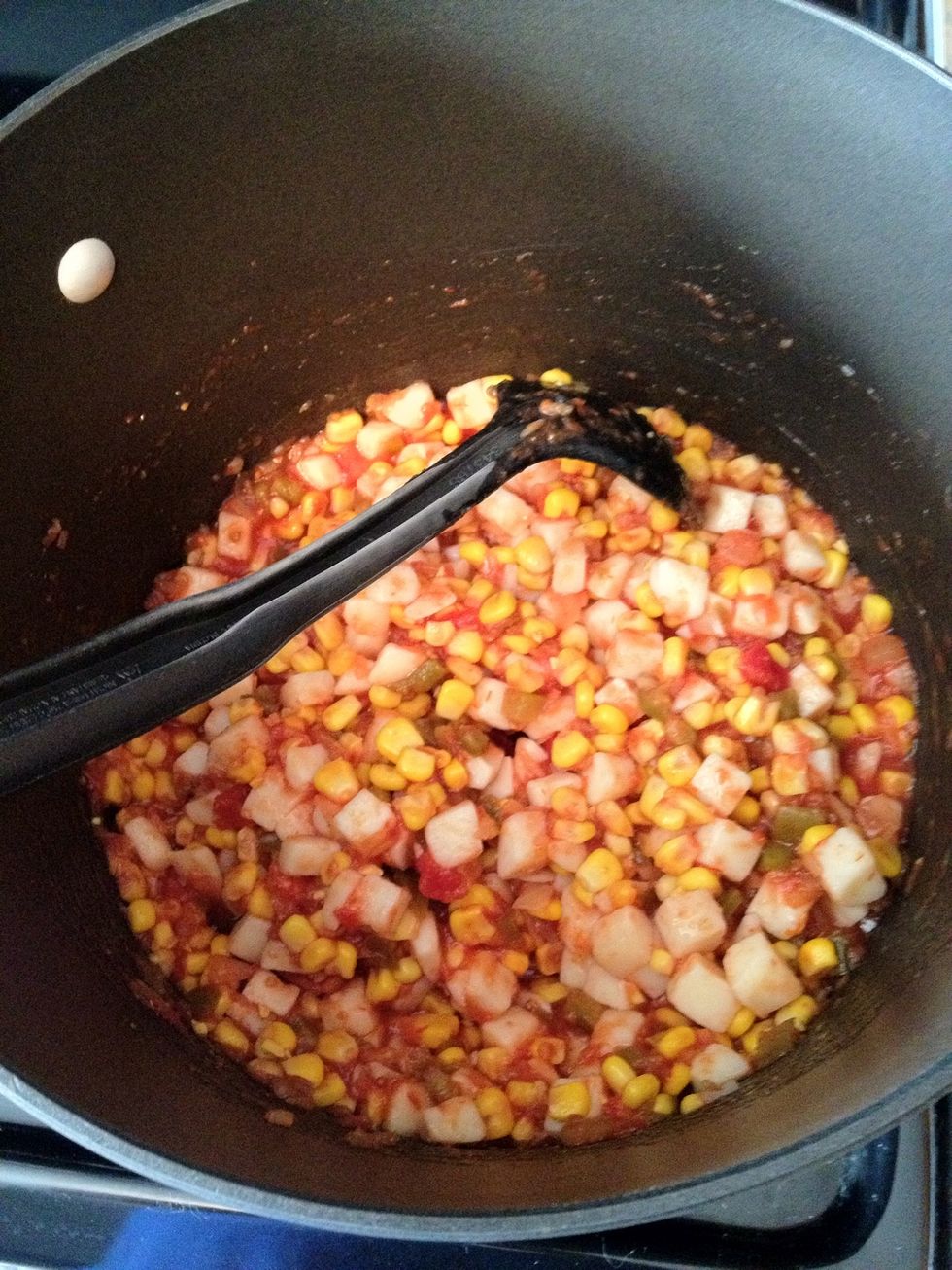 Keep an eye on the simmering pot, you don't want the stuff on the bottom to burn.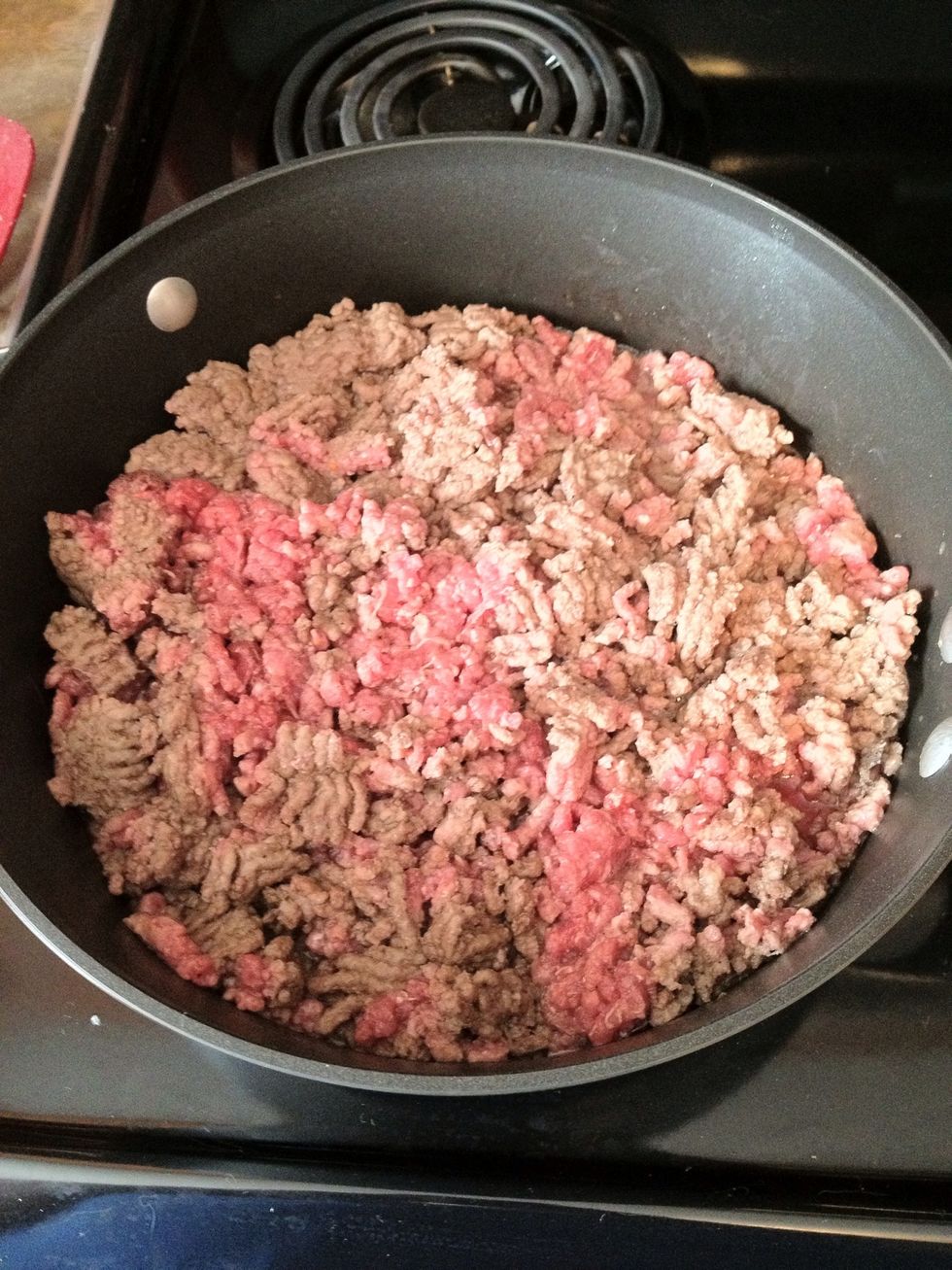 Halfway to glory.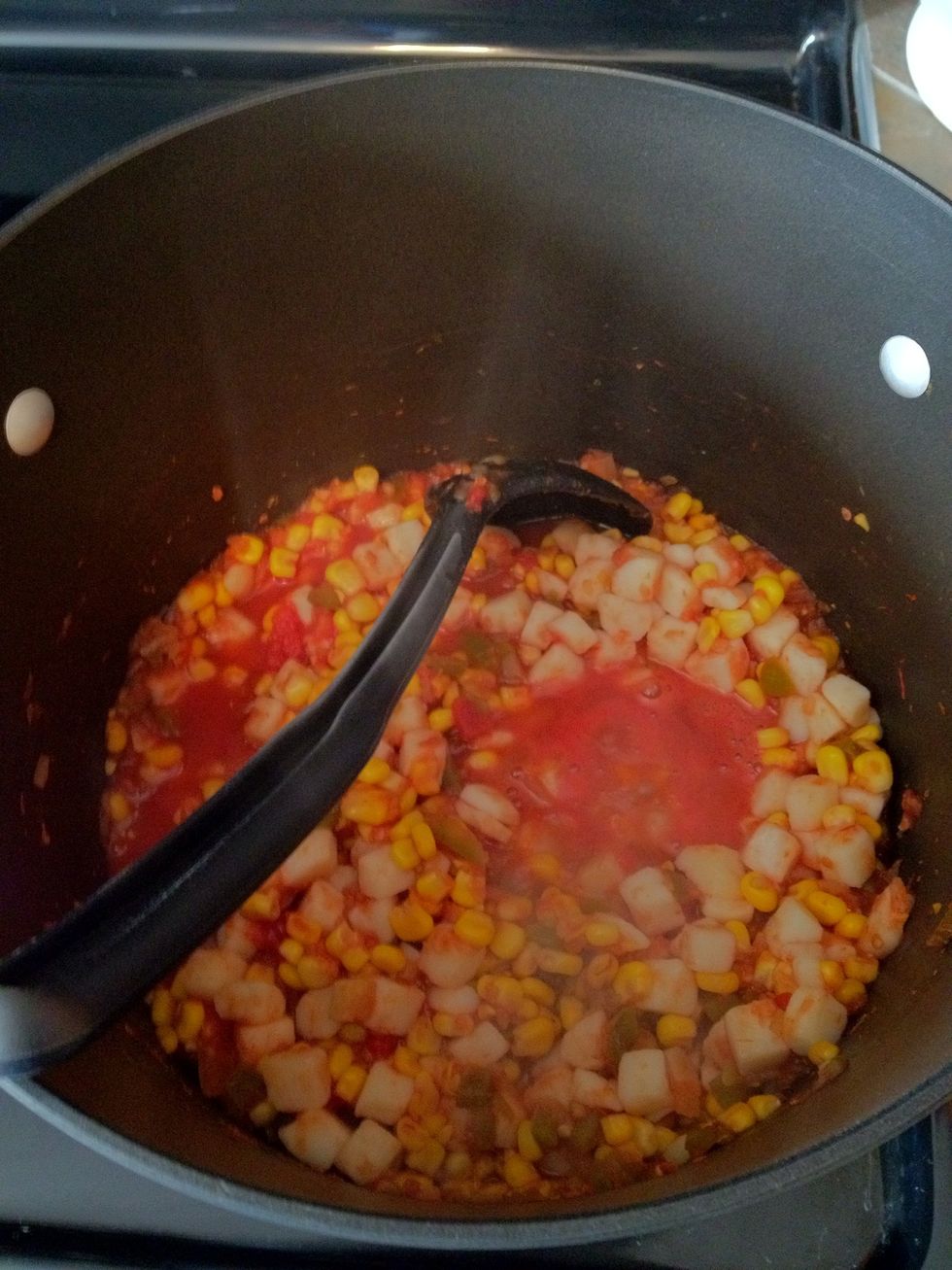 The little simmering pools are where you will get the most evaporation. Also, once it all gets hot enough, rapid (but controlled) stirring will speed up the evaporation as well.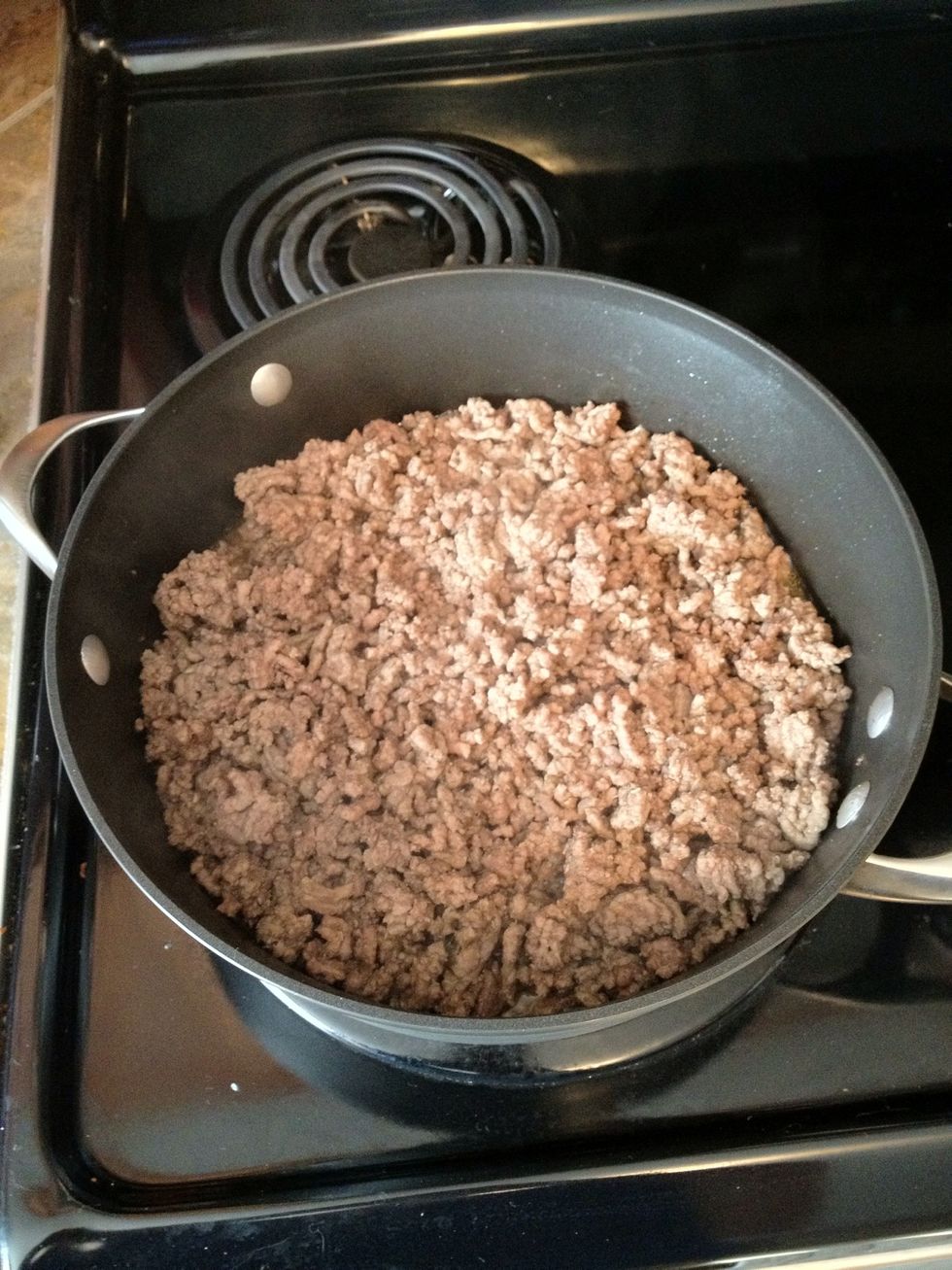 All done!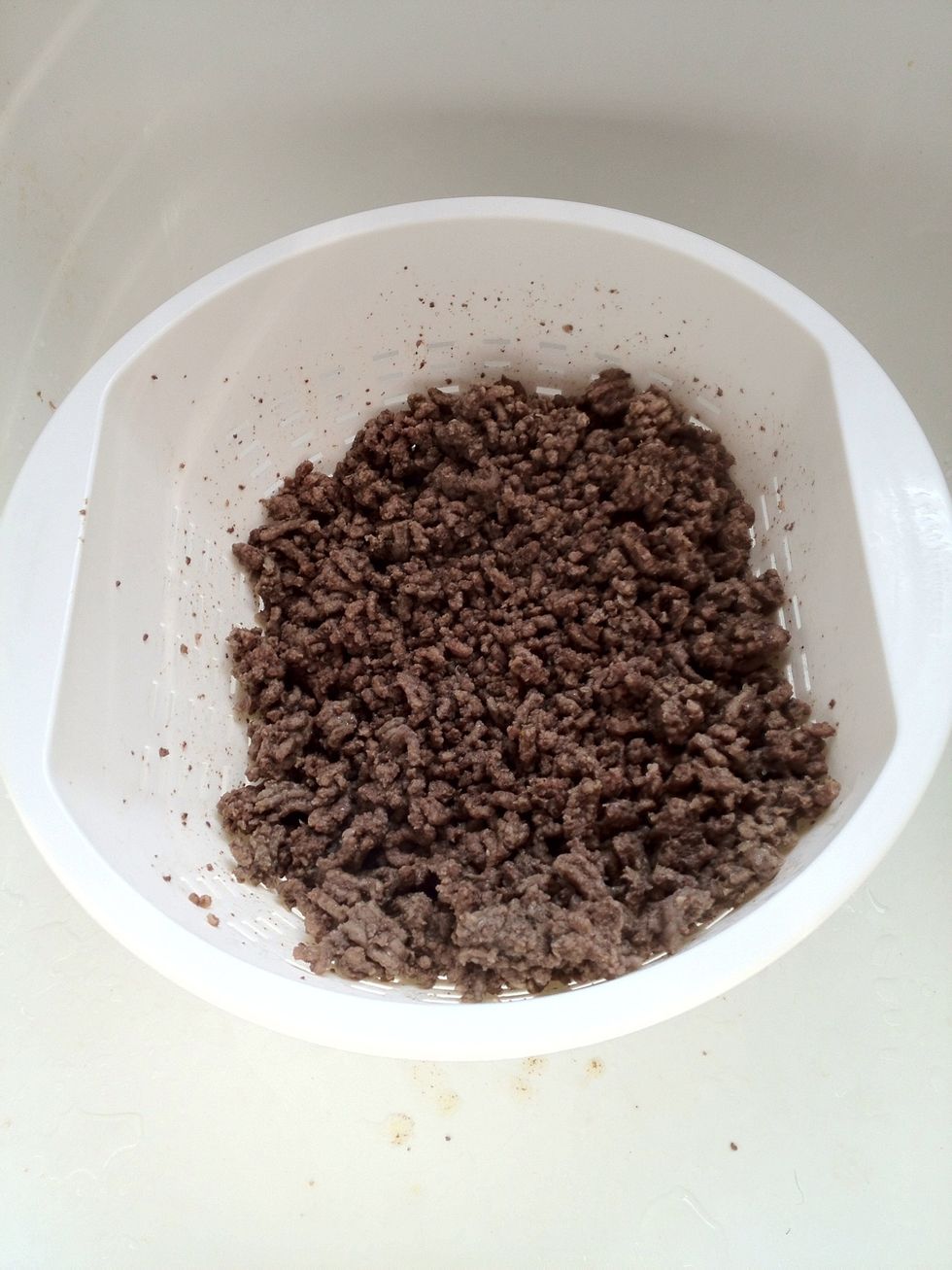 Drained.
Once the salsa/veggie mix has reduced and thickened a bit, you're ready to proceed.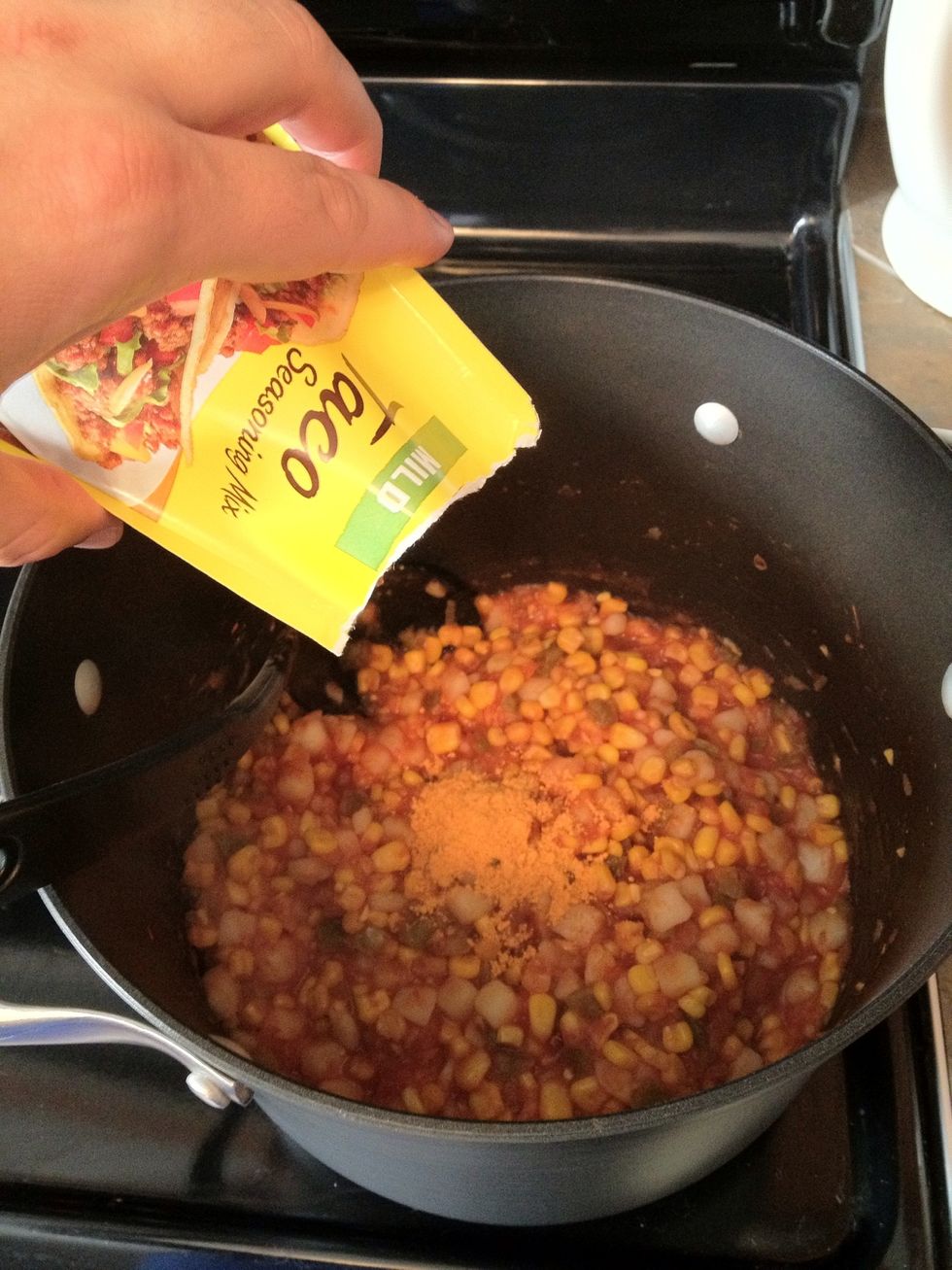 Add the taco seasoning.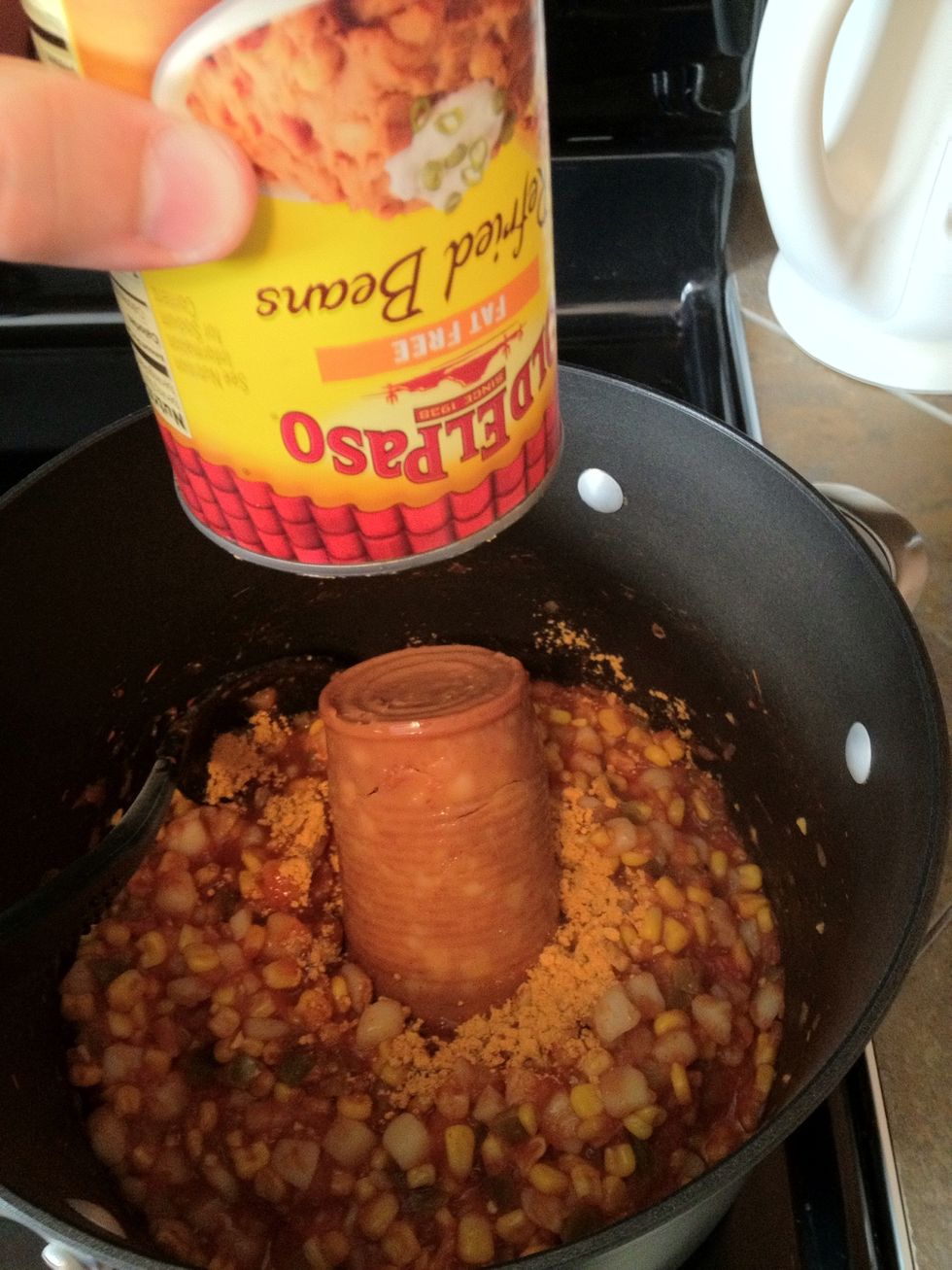 Add the beans. (isn't that can shape so appetizing?)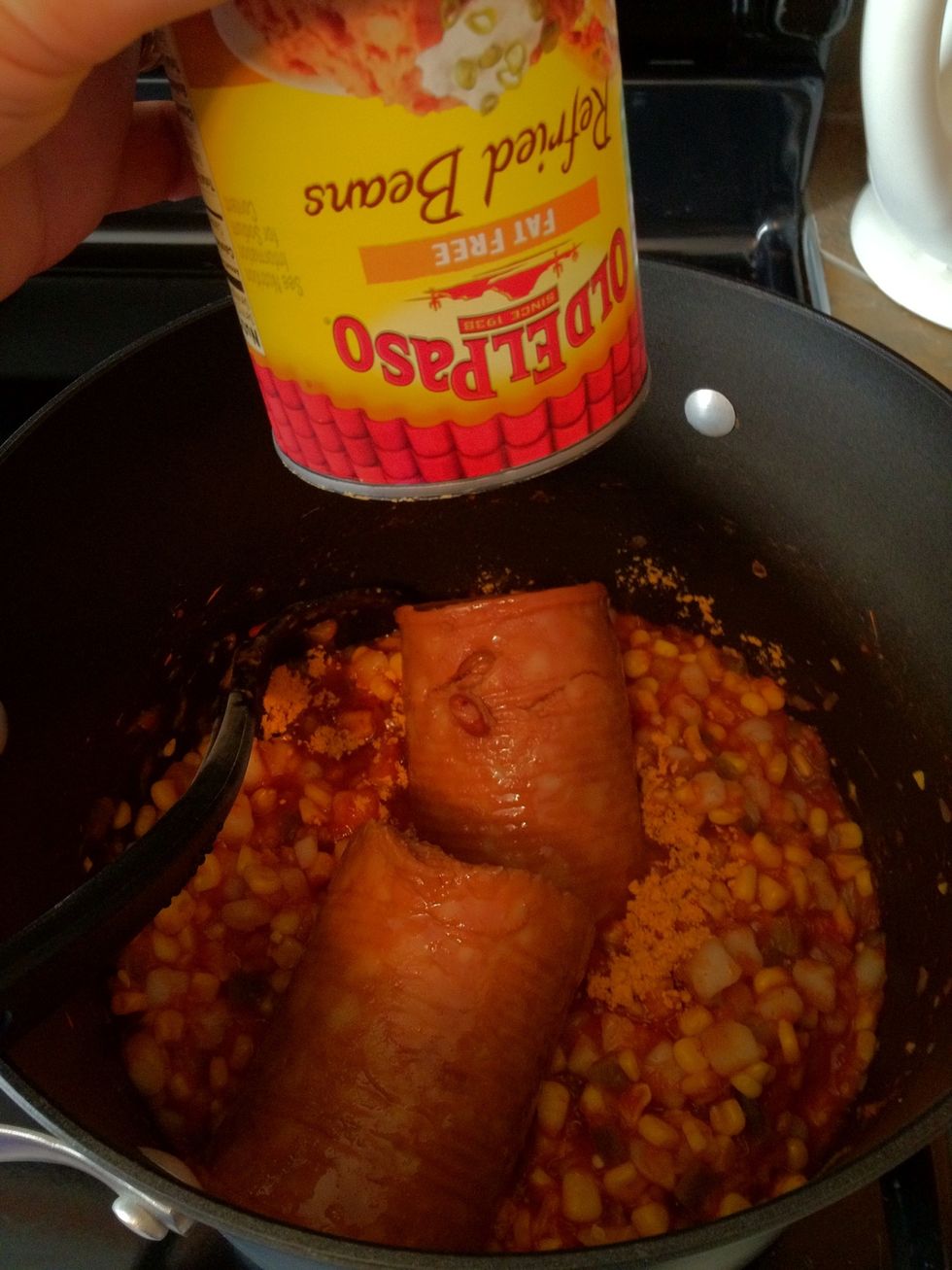 All the beans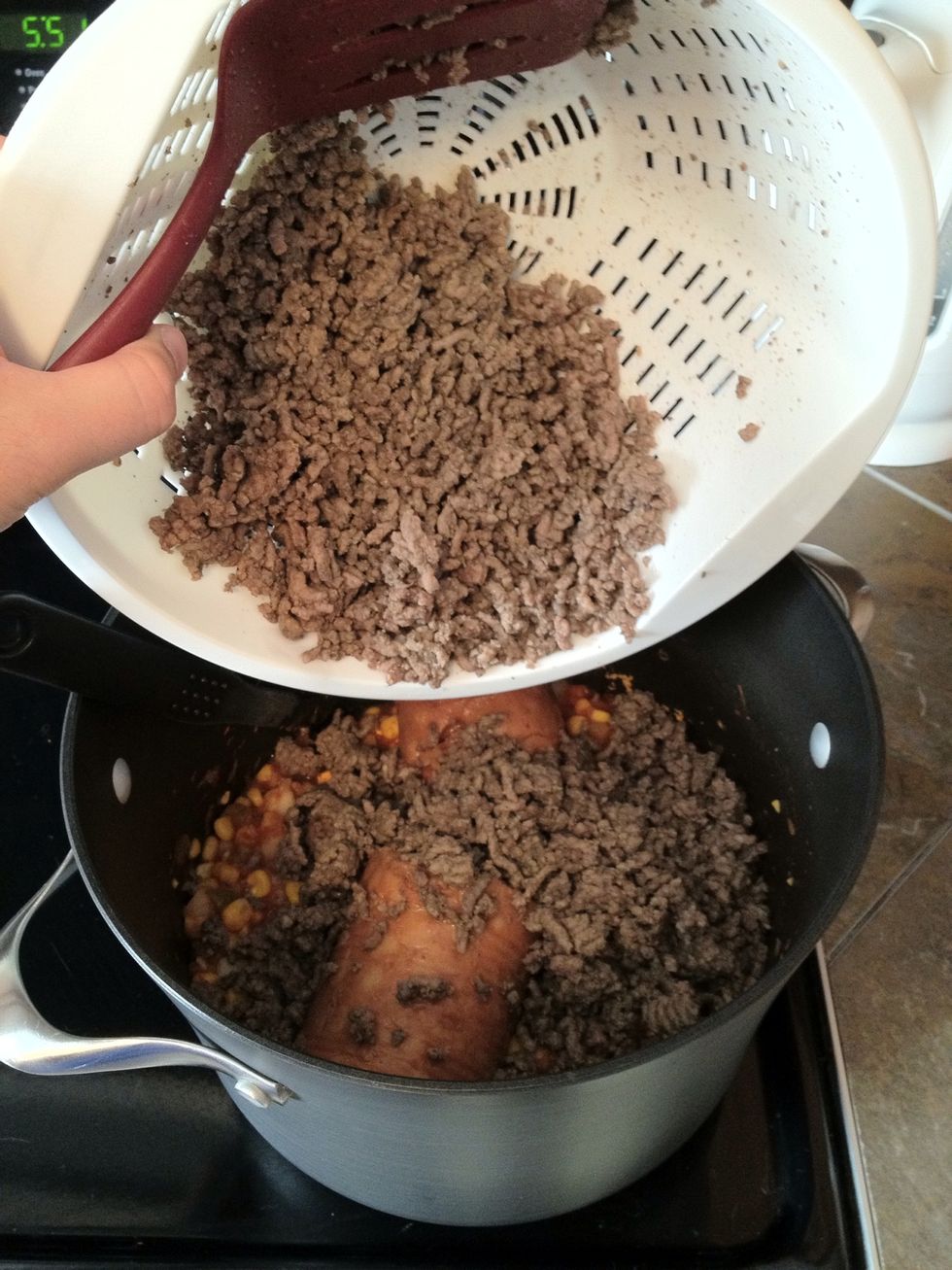 Add the beef.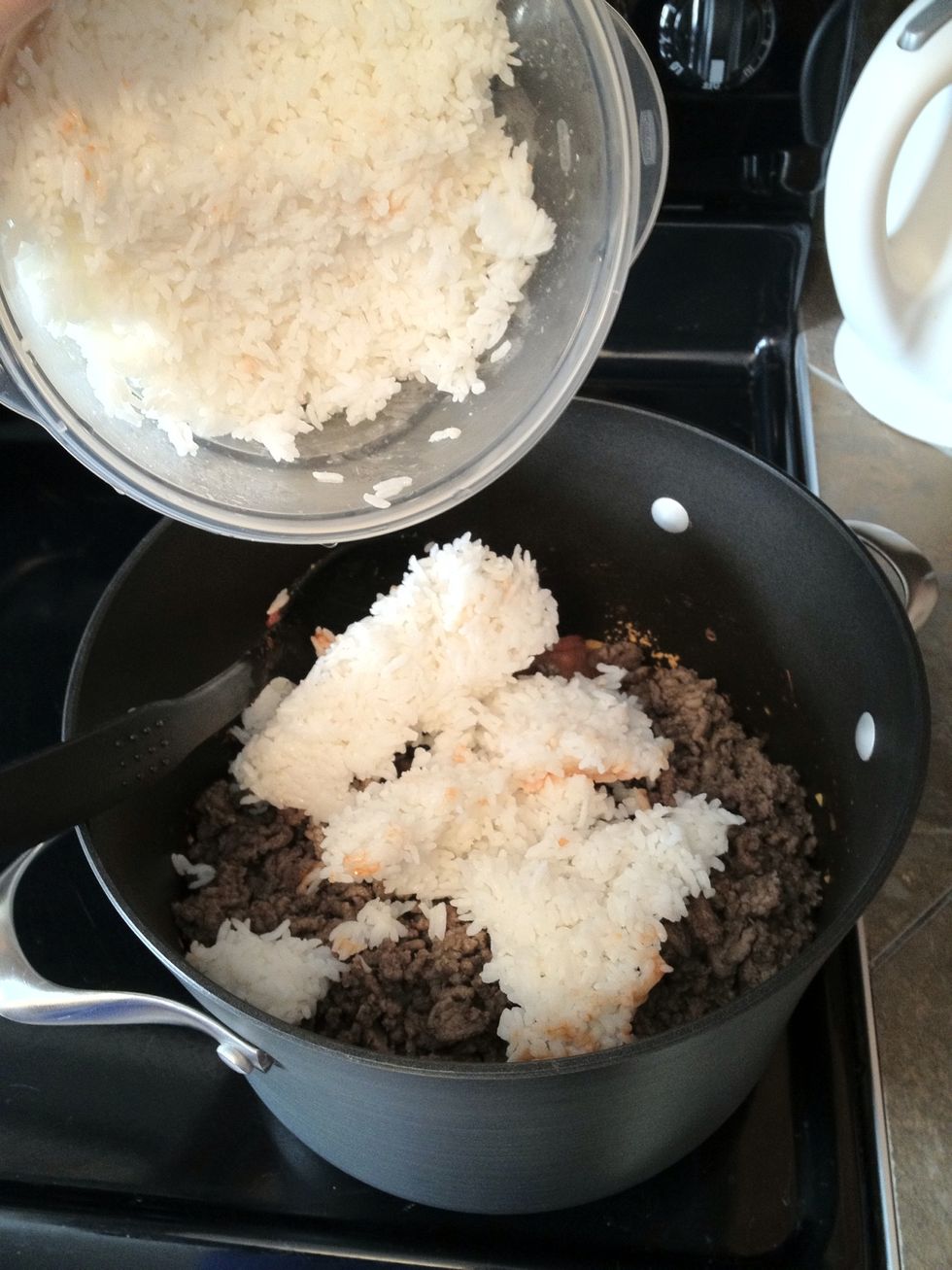 Add the rice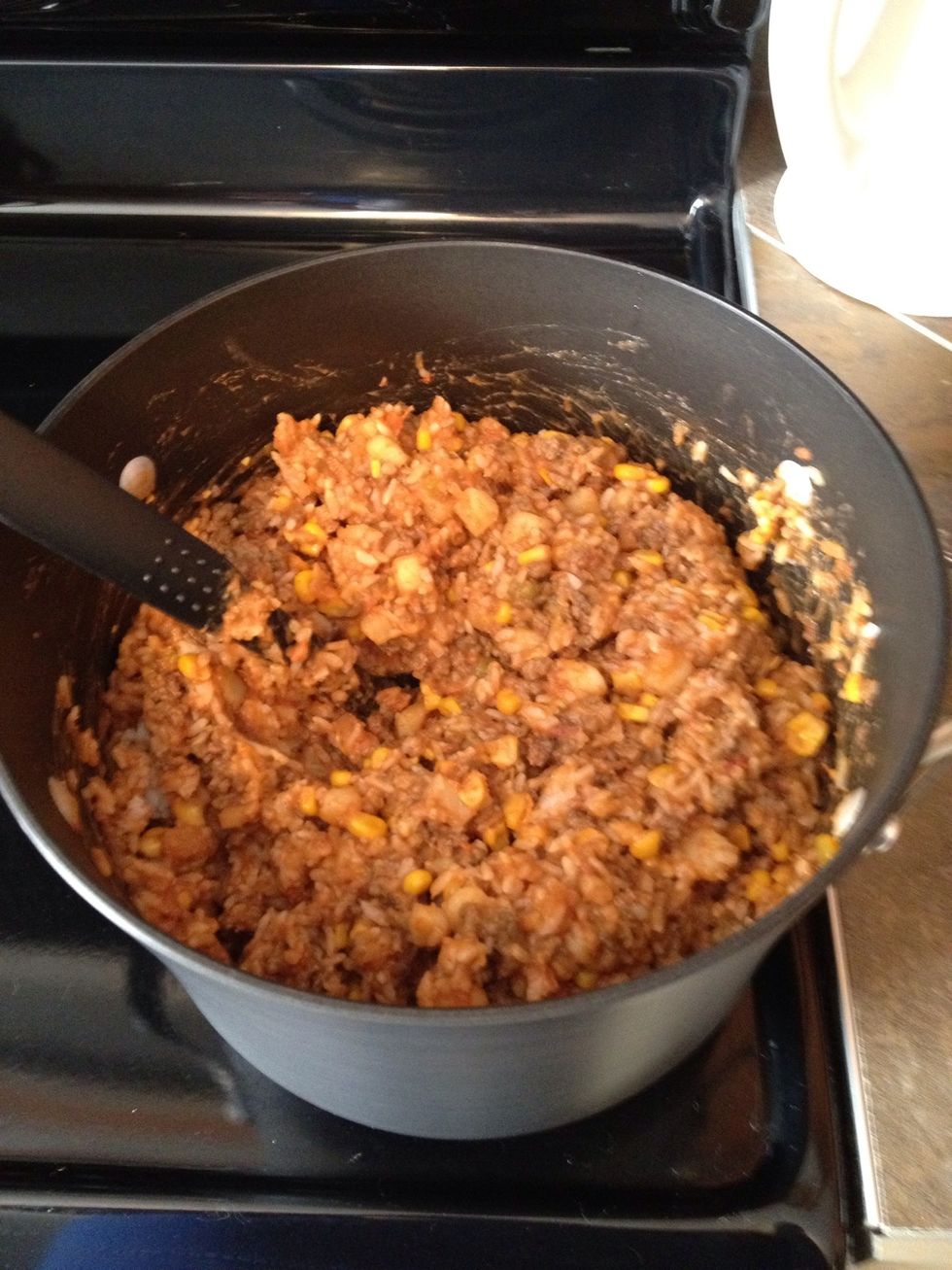 Now is the time to test the strength of both your arm and your spoon. (first time i made these, i broke my favorite kitchen spoon!) Mix everything together thoroughly, the heat will make it easier.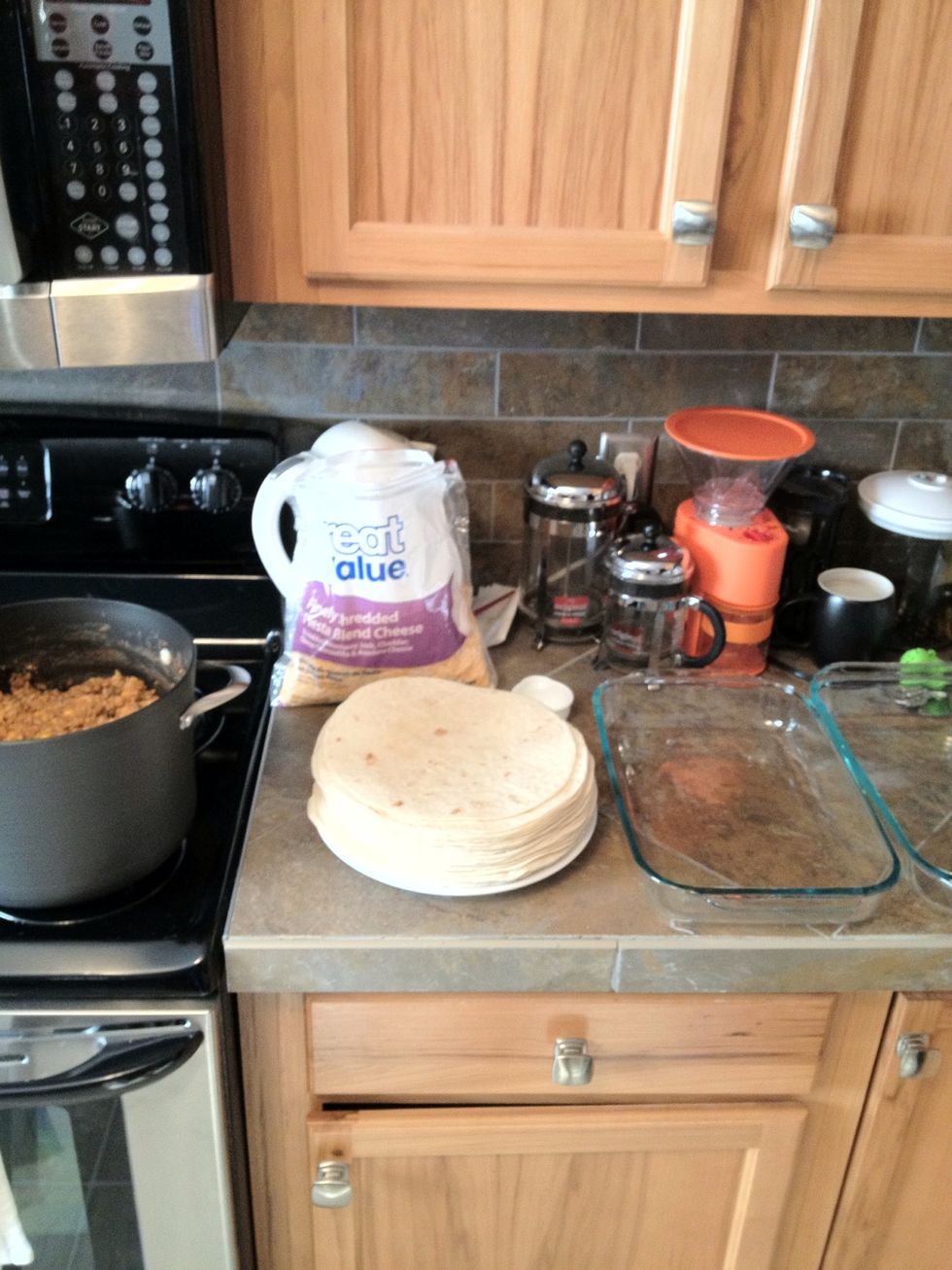 Lay out your assembly area while the mix cools a bit and firms up.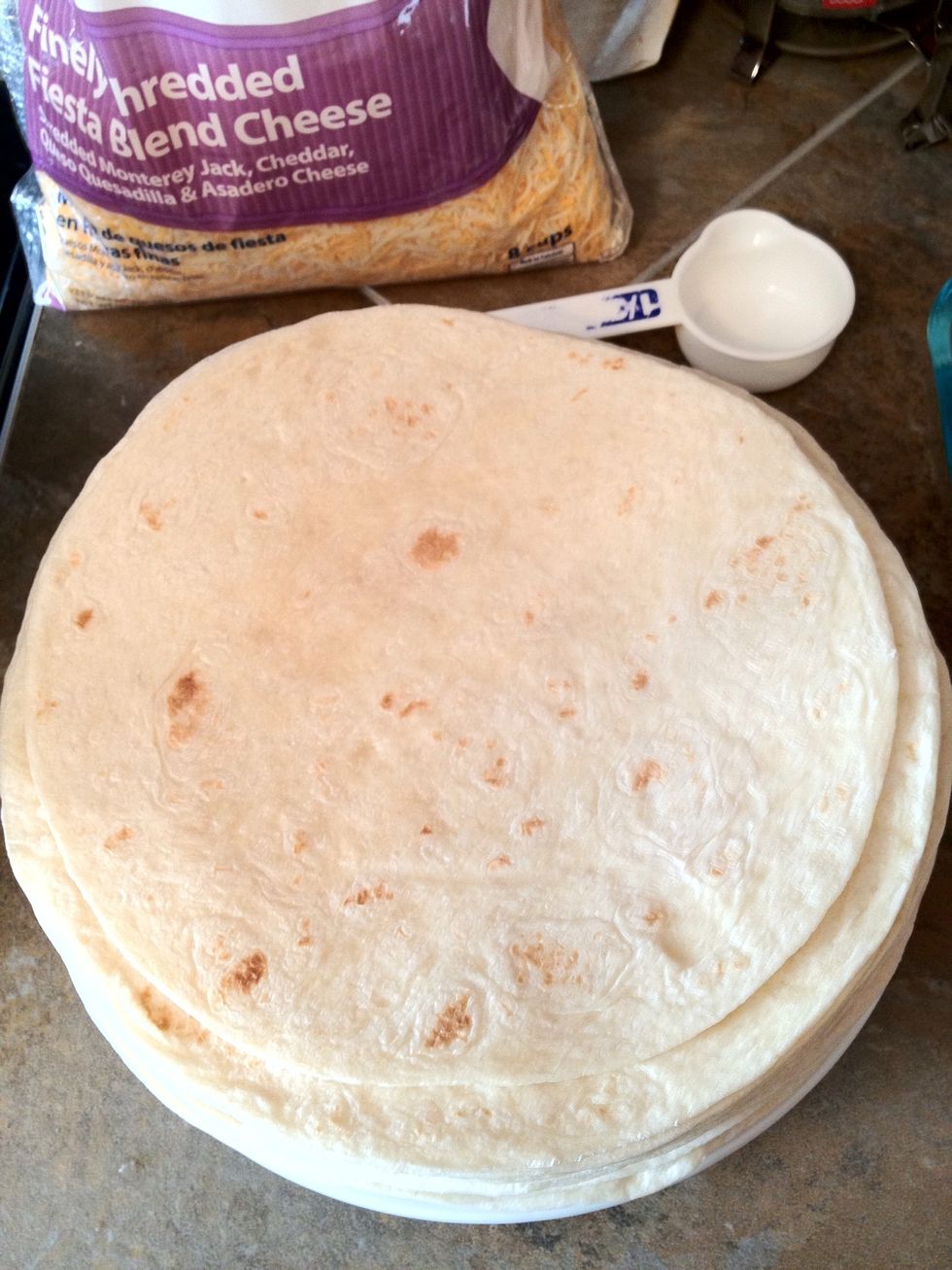 Take a tortilla.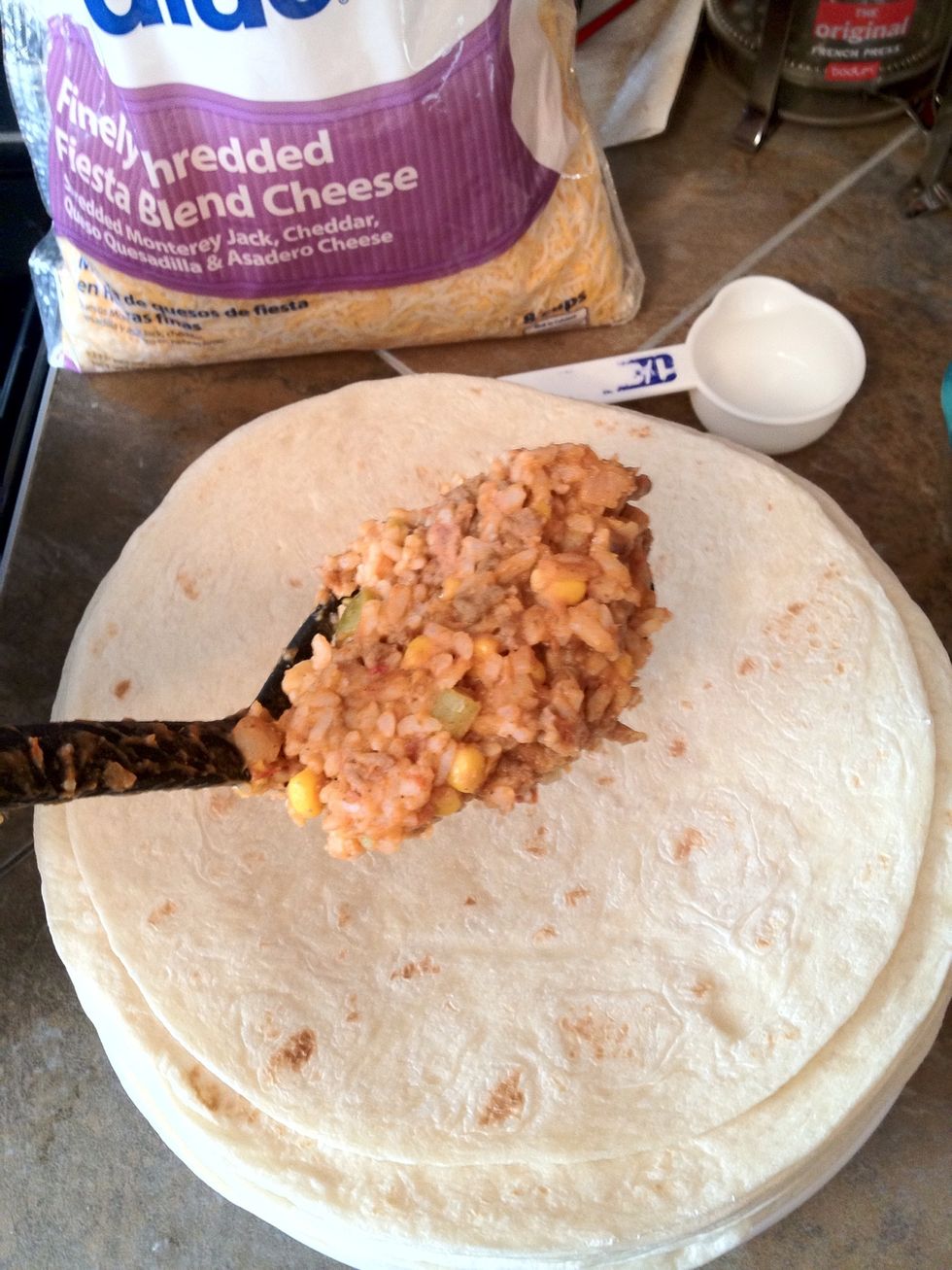 Add a scoop of mix. (not an exact measurement, I know. First time you do this you will either run out of mix or have extra. If you run out, make cheese burritos, if you have extra, burrito bowl!)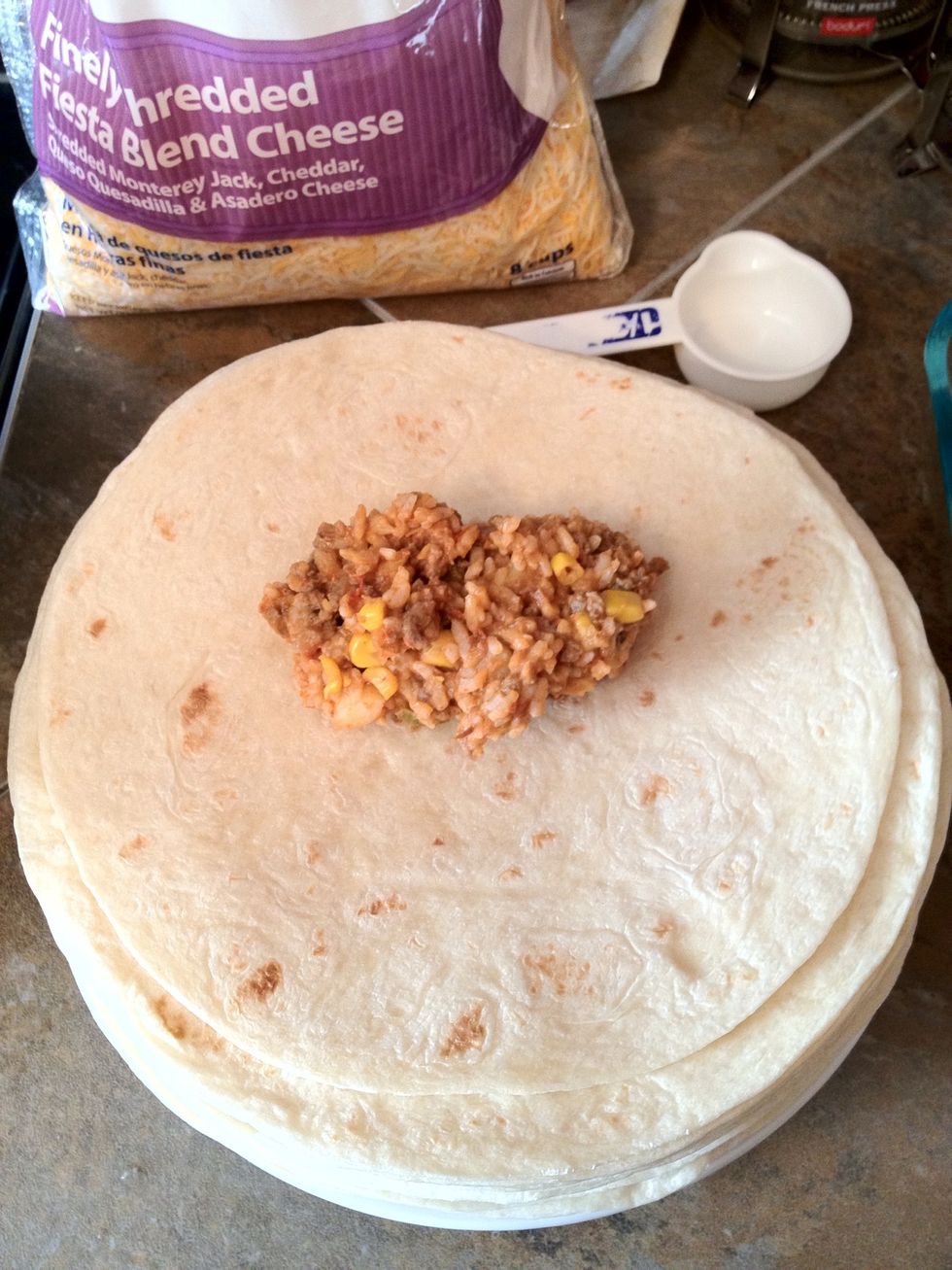 The scoop should be just above the center. This makes folding possible later.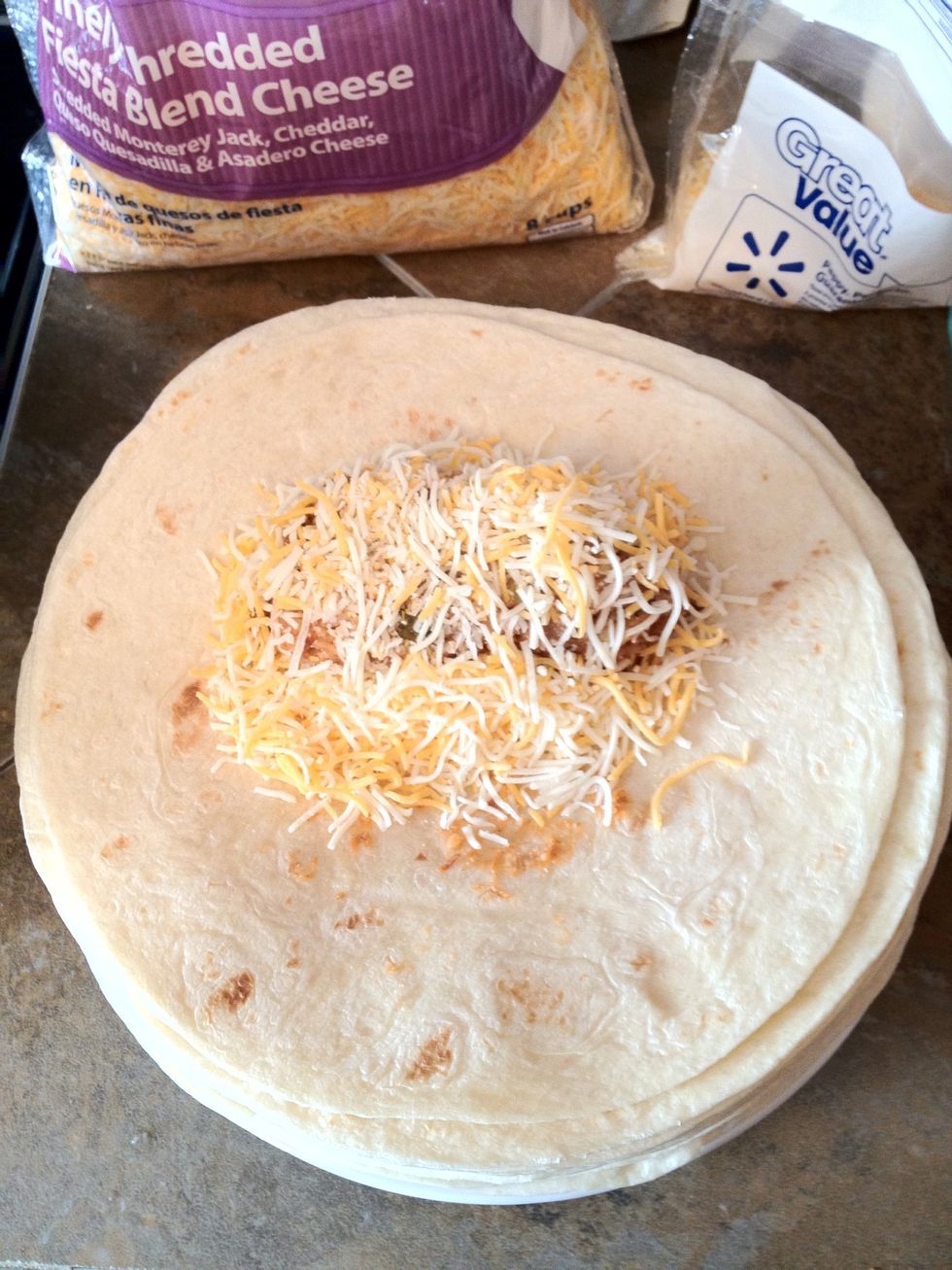 Add cheese. (I use a heaping 1/3 cup for the ingredients and calories listed up front. You can tweak it to your liking)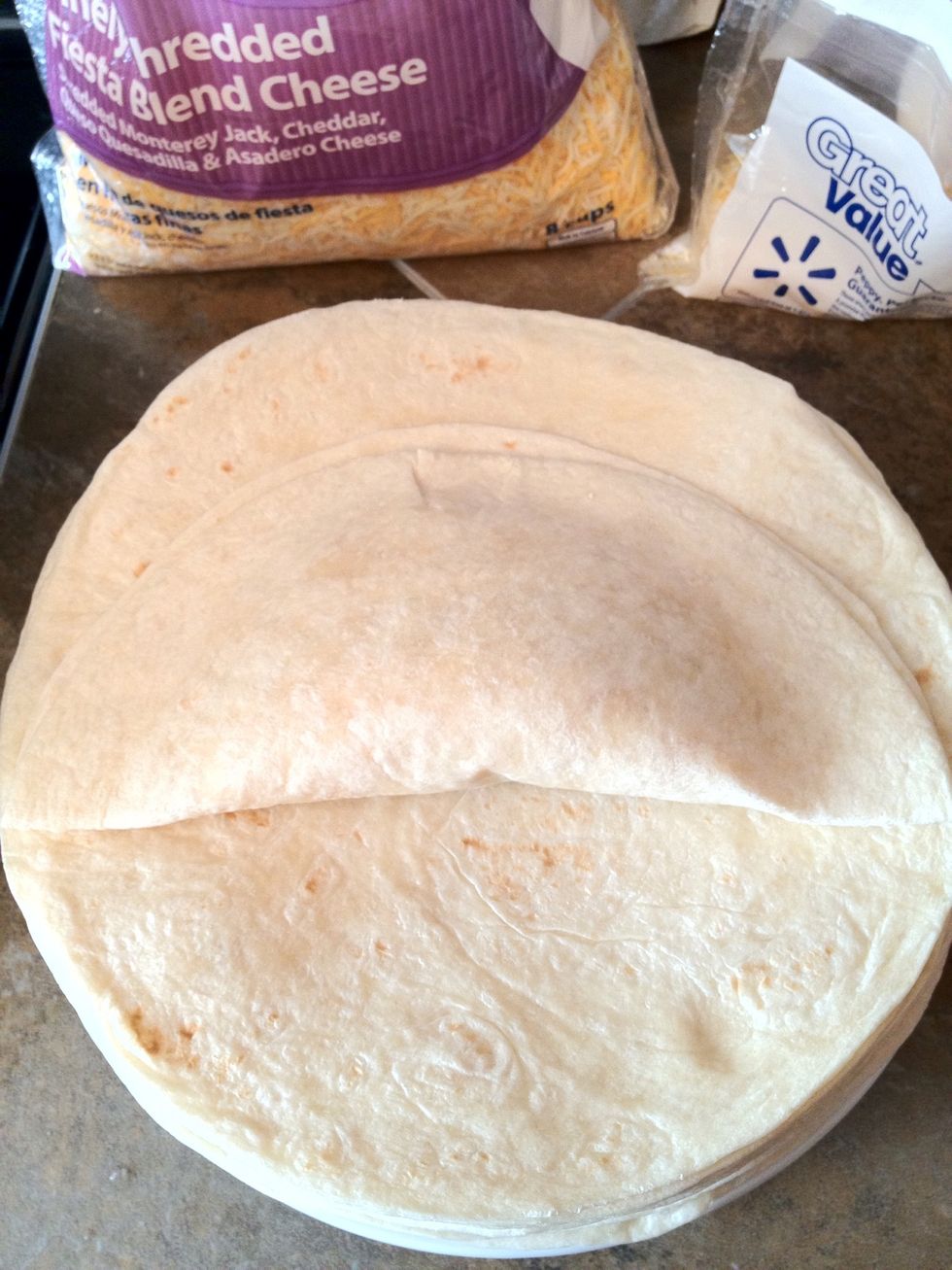 Now, most people can't fold a burrito to save their life, and most of them work as Chipolte. Step 1: fold the bottom up, just short of the top. Use your hands to kind of form it around the filling.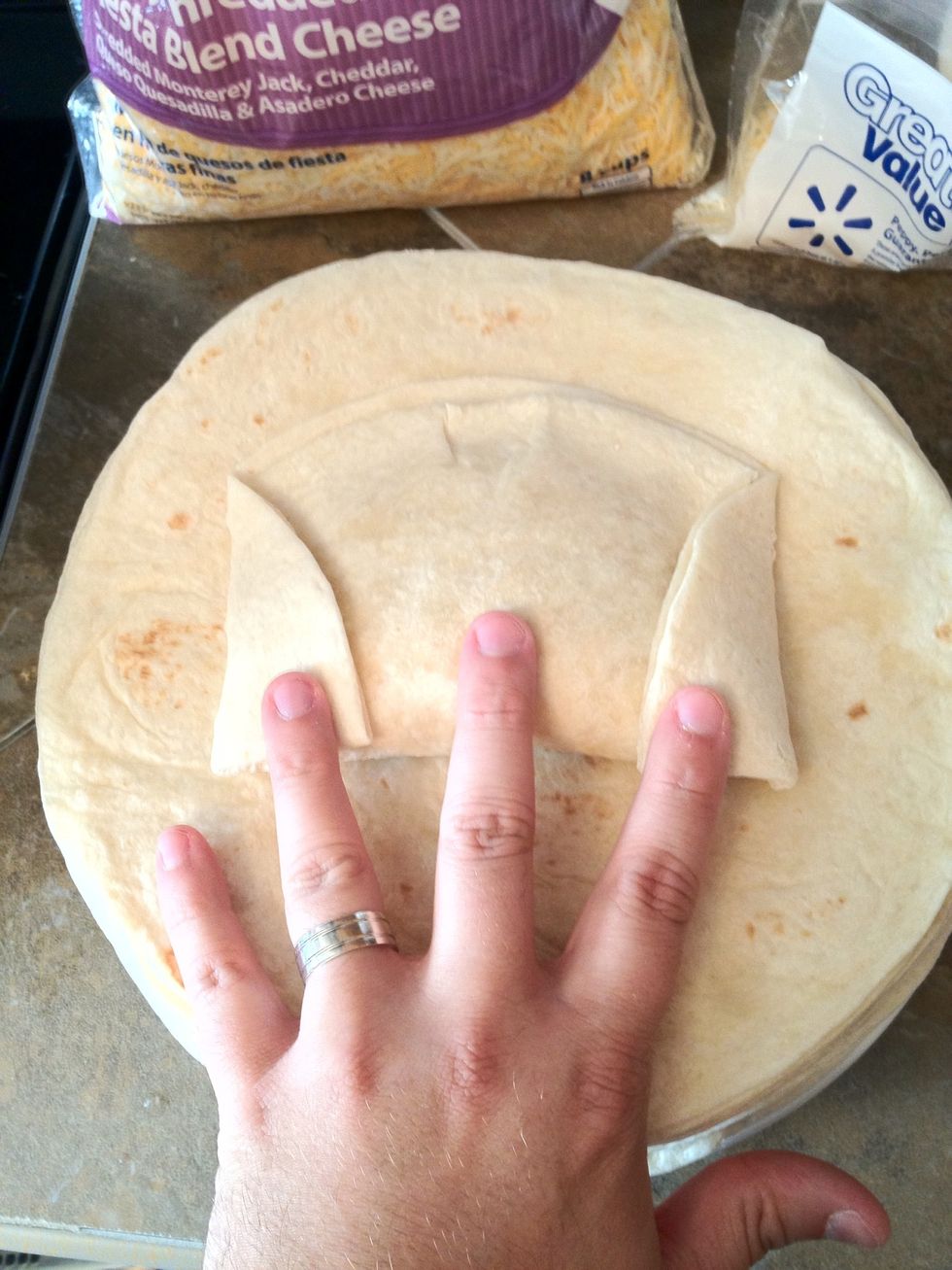 Step two: fold the sides in. (if you overfilled the burrito, they will bust out on the sides at this step.)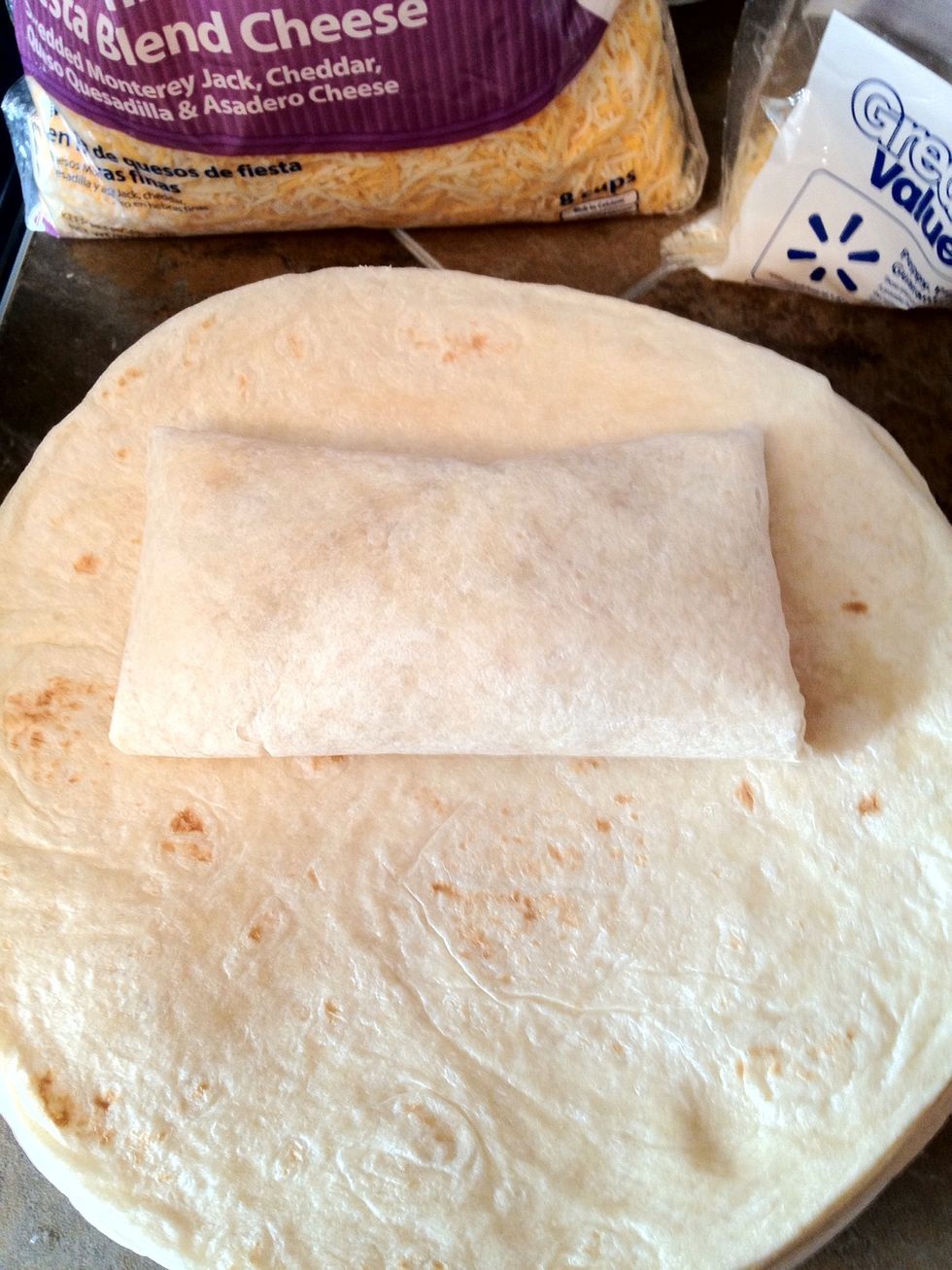 Step three: roll away from you.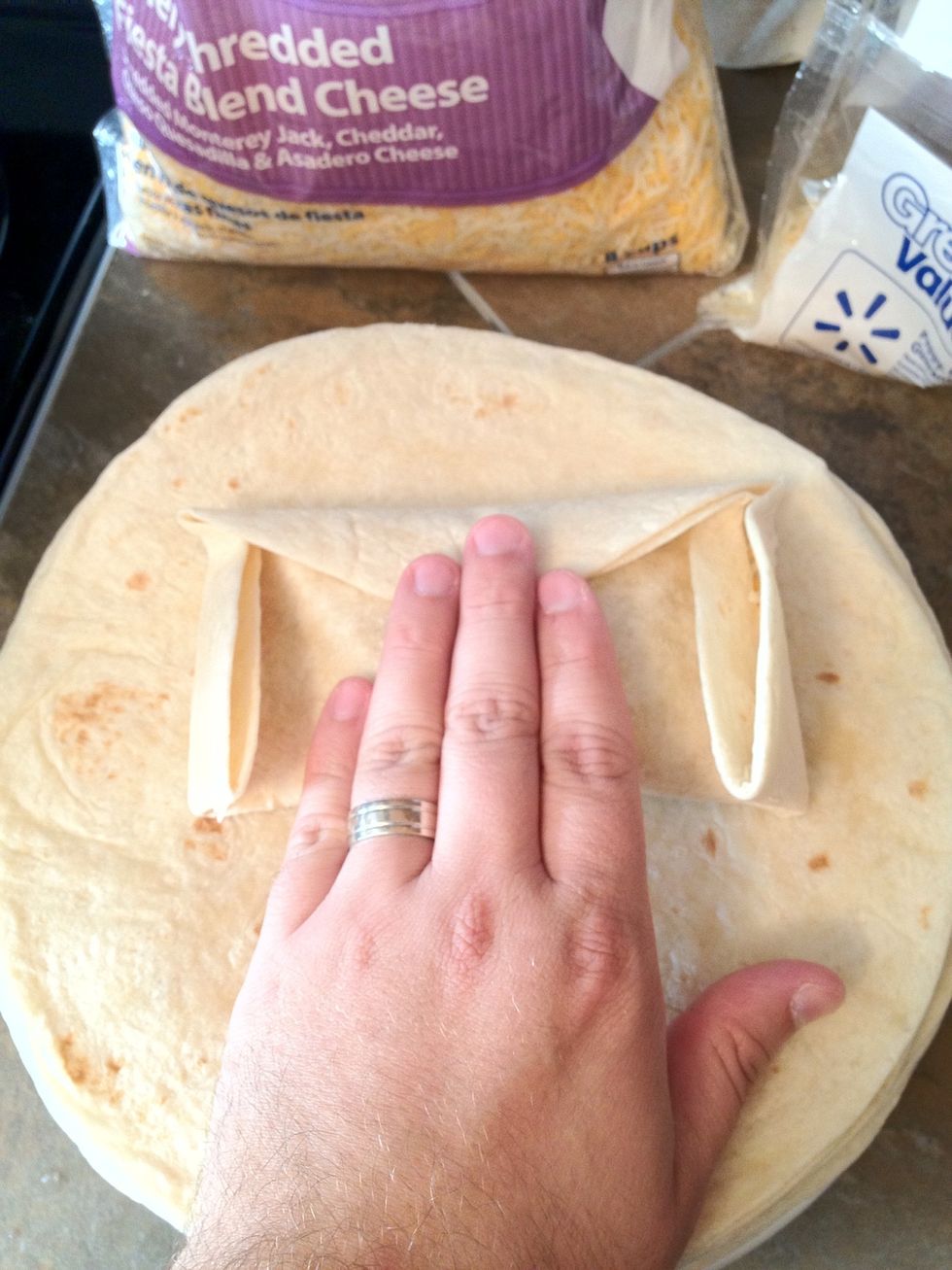 What the bottom looks like after the roll away.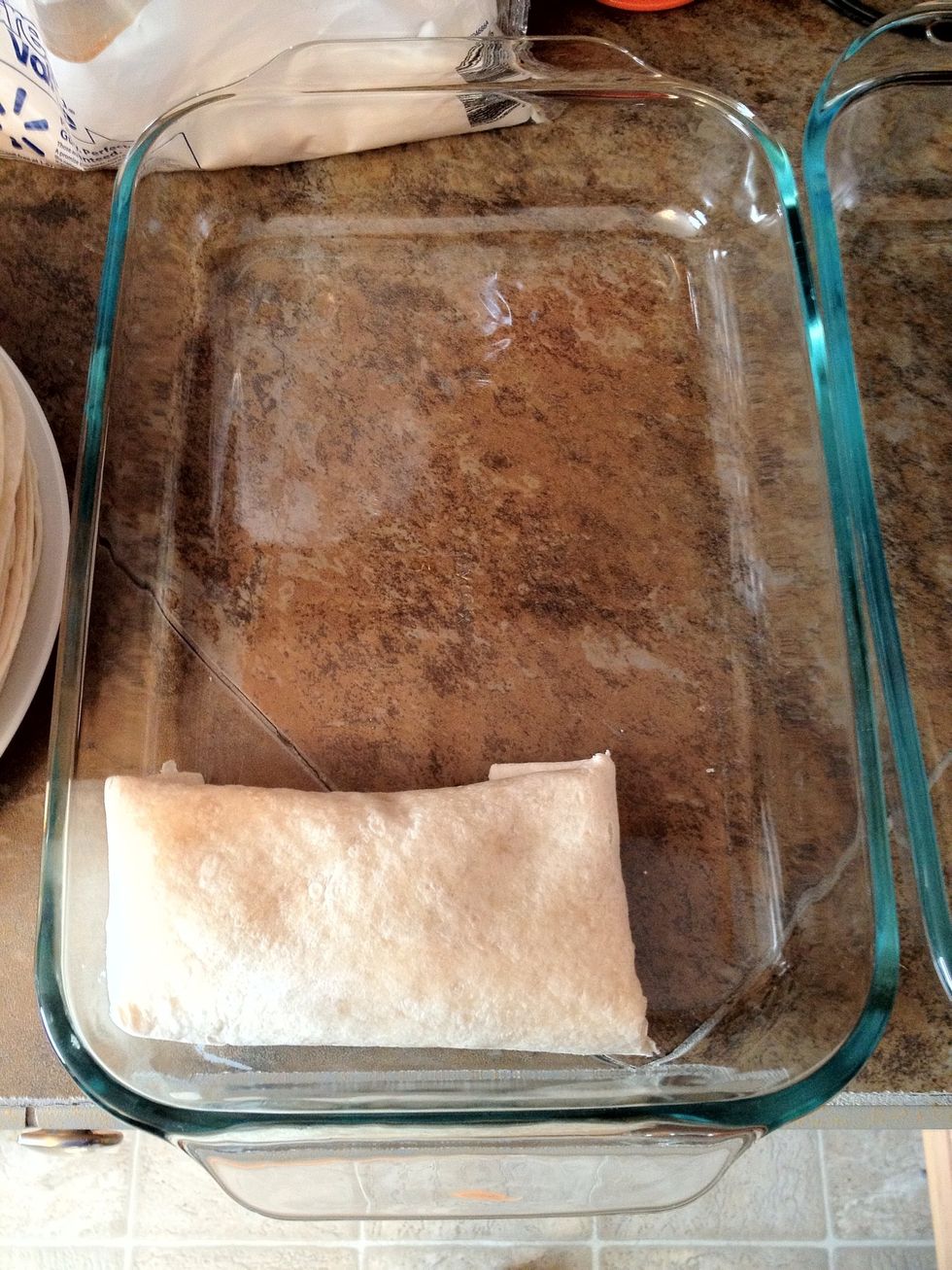 Put it in the pan. Repeat until finished.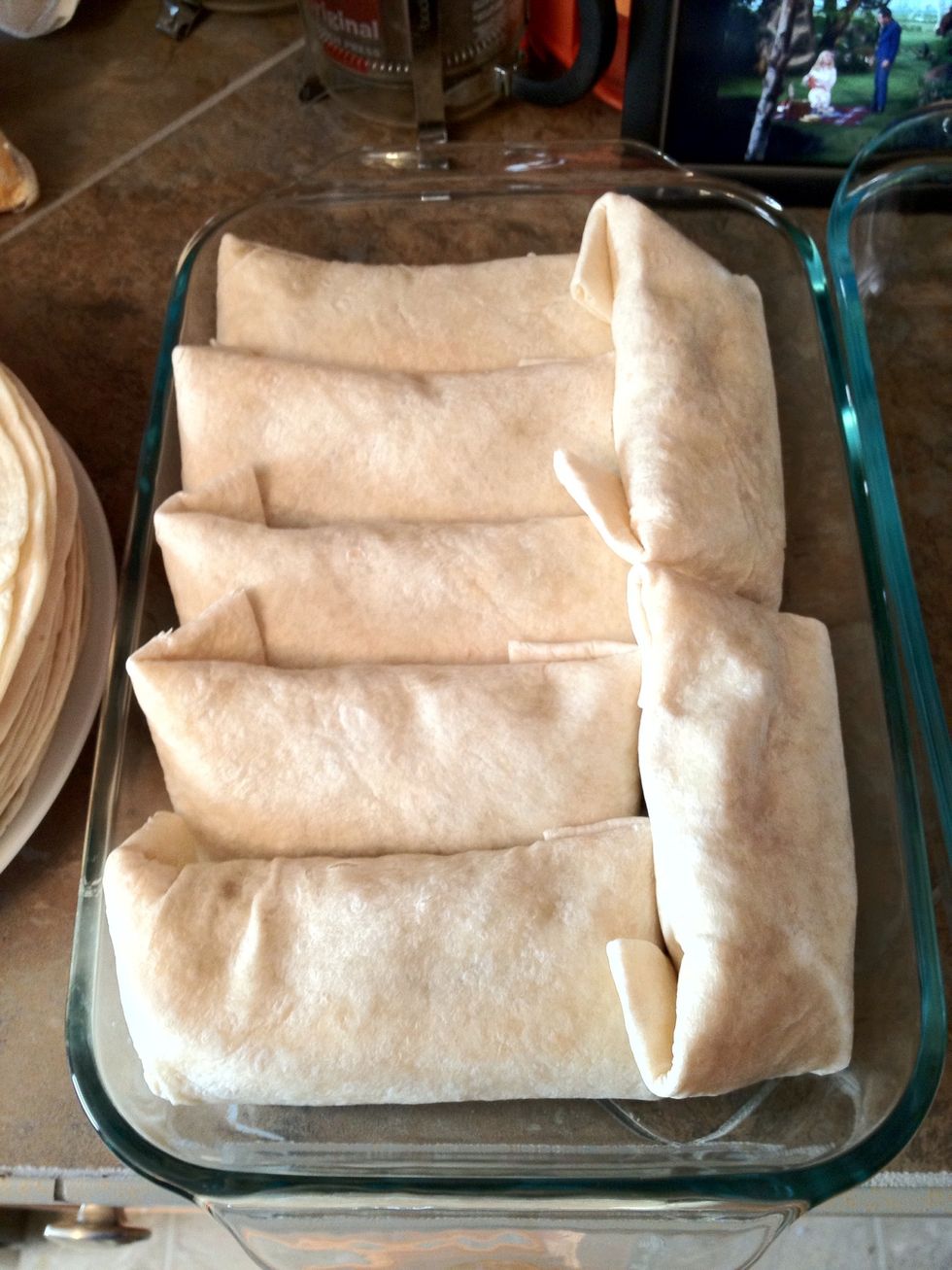 This is my layout that fits 7 to a pan. When you finish your first pan, turn the oven to 400 degrees F so it has time to heat up while you wrap the rest.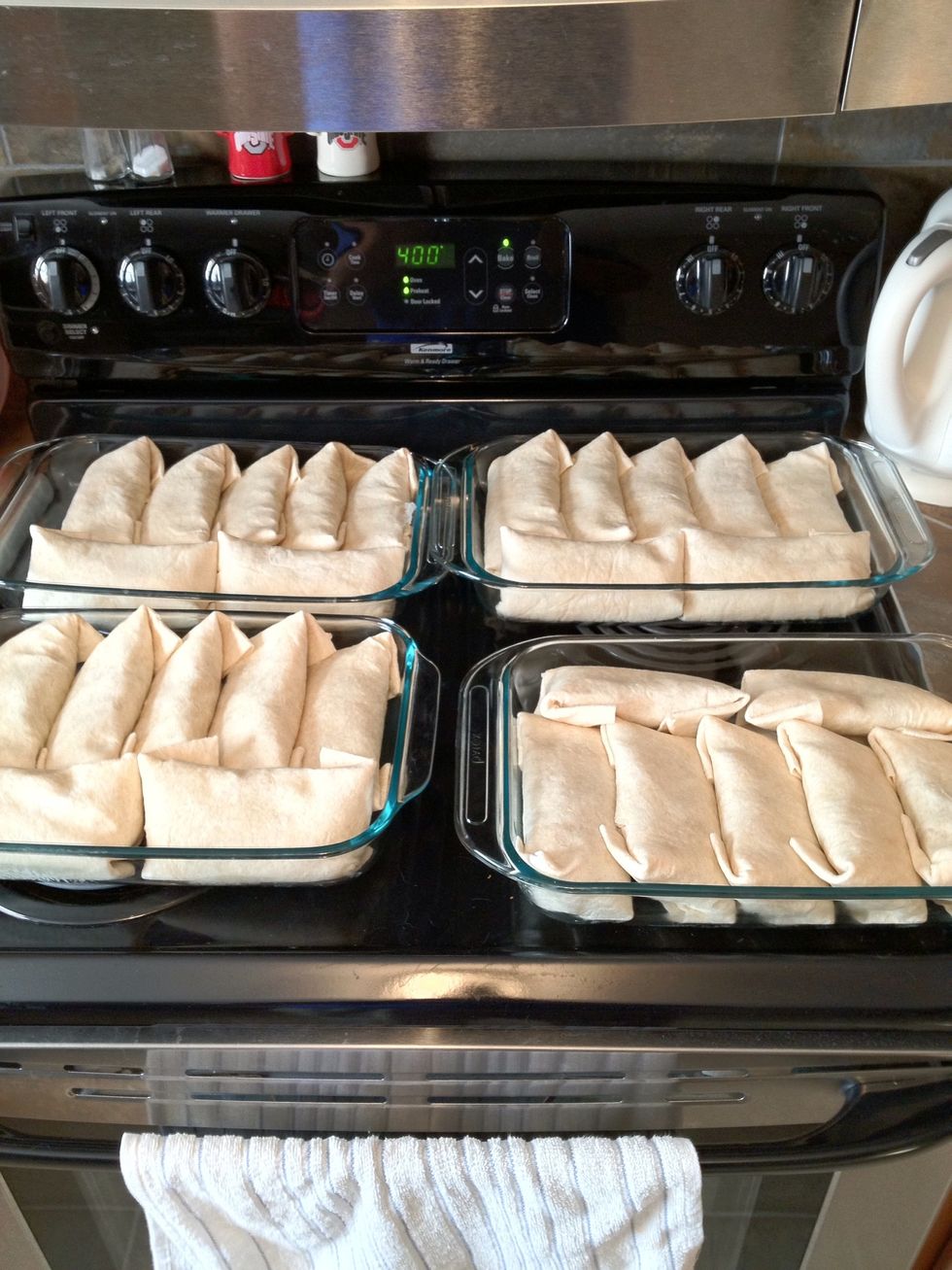 Ready to go. (with two off camera in a small dish.) I do 2 pans at a time, side by side, for about 20 minutes, until the edges of the tortillas start to brown. If you stack, the bottom rack will burn.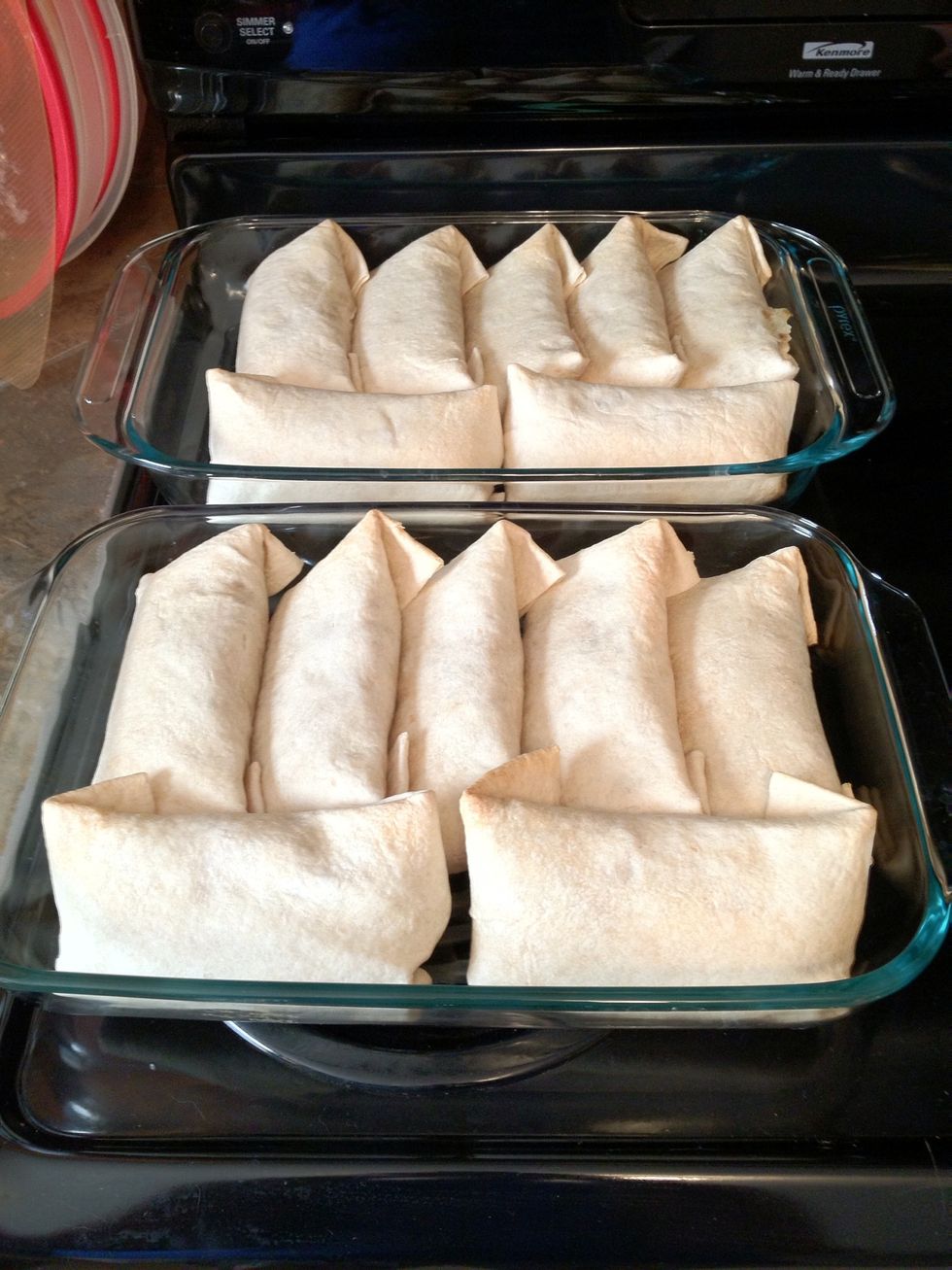 These are done, but the picture doesn't really help you judge the slight browning at the edges.
Options: Black beans instead of refried? Sure, but I think the burrito falls apart too easily. Omit the rice? Sure, but now you will only be making 20 burritos, shop accordingly.
More Options: Substitute broccoli for potatoes? Blanch the broccoli first, but sure, this is how I originally made them when a friend gave me the recipe. The wife is just a potato junkie.
I hope you enjoy! These burritos never get old around our house. This is also my first snapguide, so feedback would be much appreciated!
30.0 Flour tortillas (extra large)
1/4lb Lean ground beef (93/7 if you can find it)
1.0 Salsa (large jar, I think it's 16 oz)
2.0 Canned corn (while kernel, not creamed)
2.0 Canned diced potatoes
2.0 Cans of refried beans (I use fat free, up to you)
1.0 Taco seasoning packet
3.0c White rice (uncooked measurement) (optional)
12.0c Finely shredded cheese (fiesta blend works nice)
Hot sauce (optional, but I recommend Frank's)