How to make tassels on a croquet or knit scarf
Make Tassels on a Croquet or Knit Scarf
This is what your finished product will look like.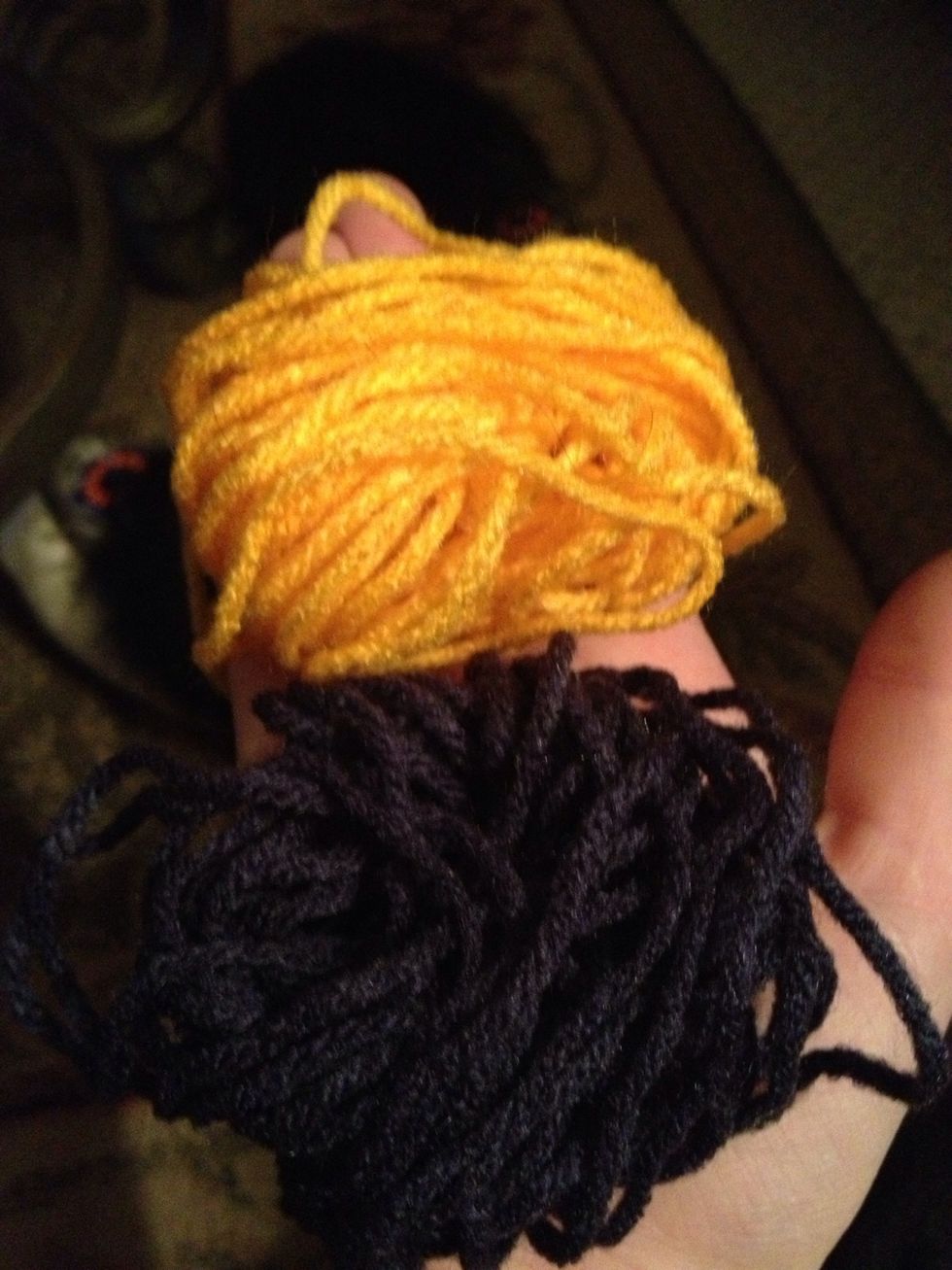 I'm using a blue and yellow yarn. This scarf is a gift for my boyfriend and the colors are his college colors.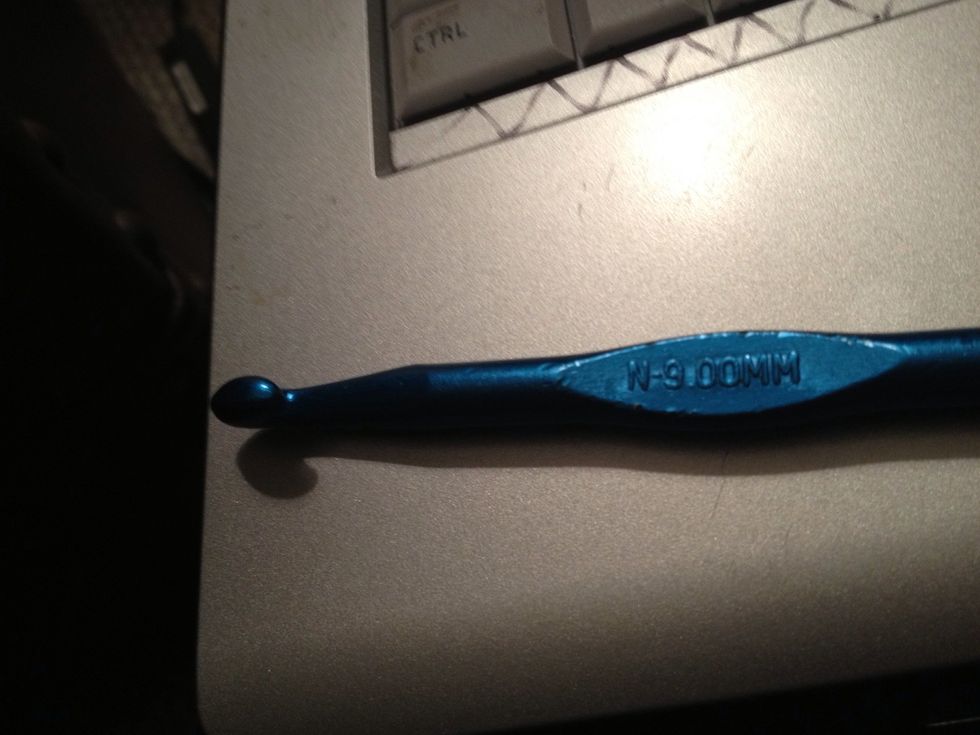 You'll need a hook of some sort. This is the croquet hook that I used to make the scarf.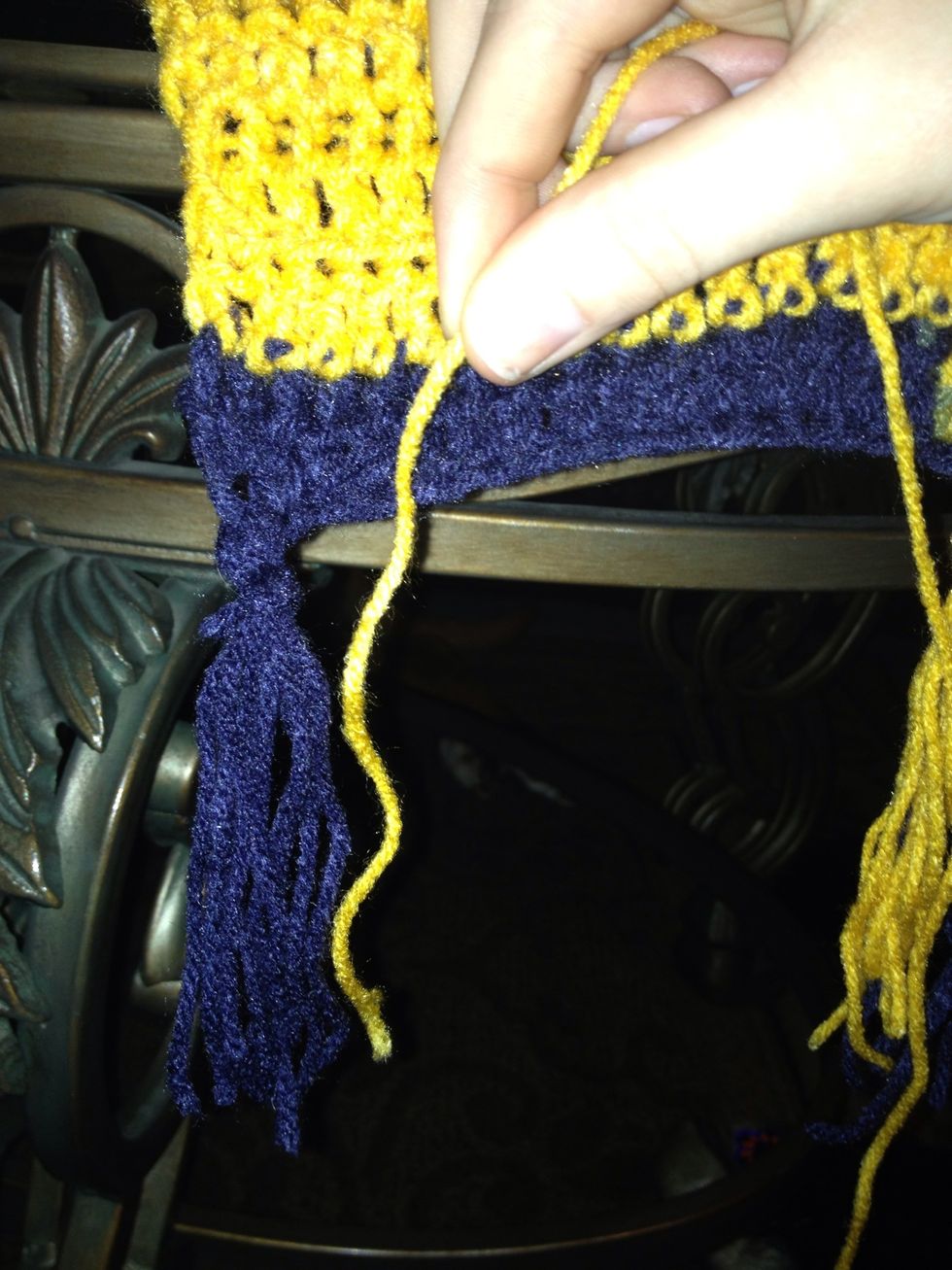 First measure. Give a couple cm extra to tie it.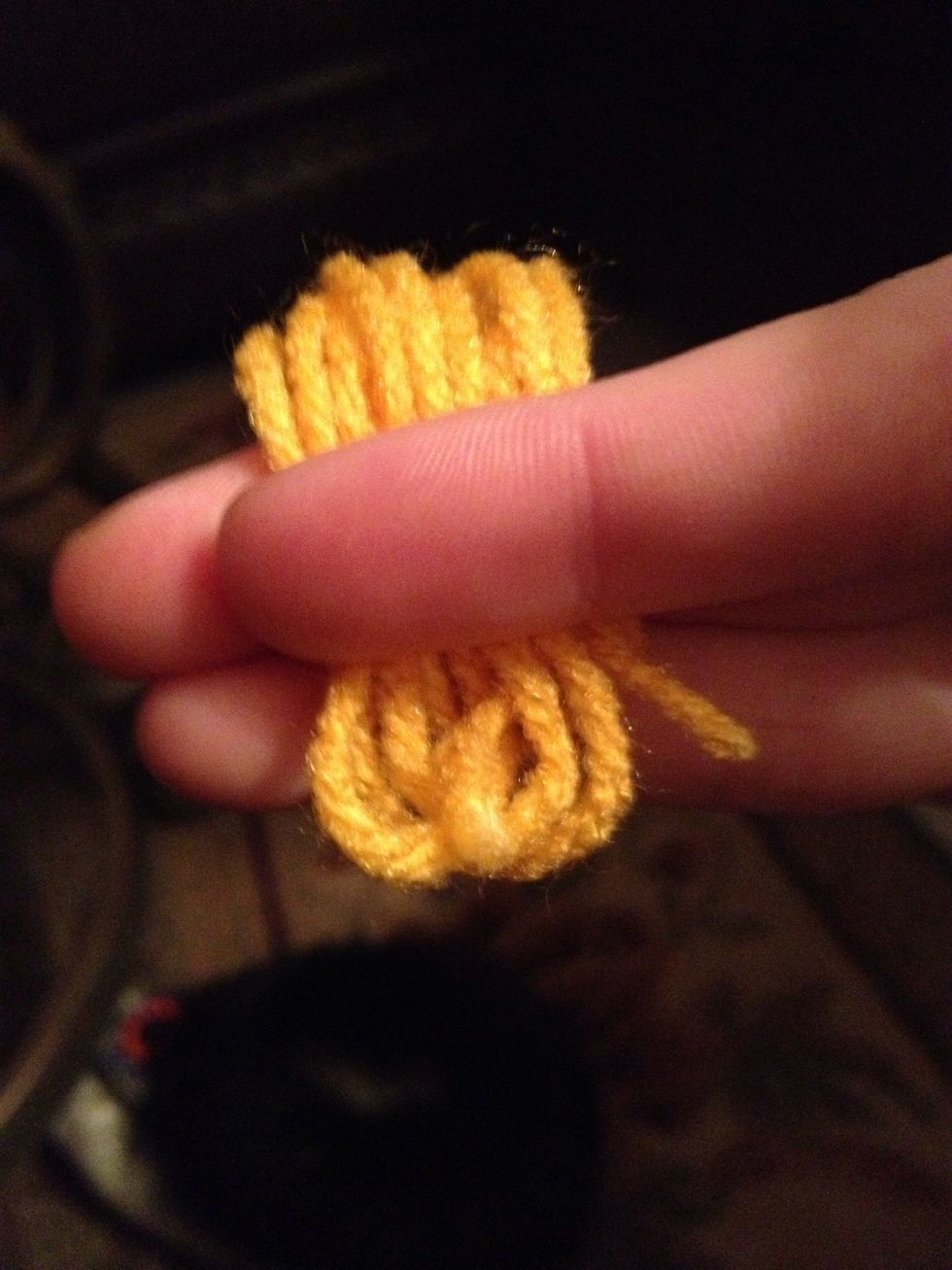 My tassels are going to have 10 strands, pick an even number so both original cut ends are on the same side. Hold tight so they aren't uneven.
This is how it look all together. The end with the ends is the side that you'll cut the loops on.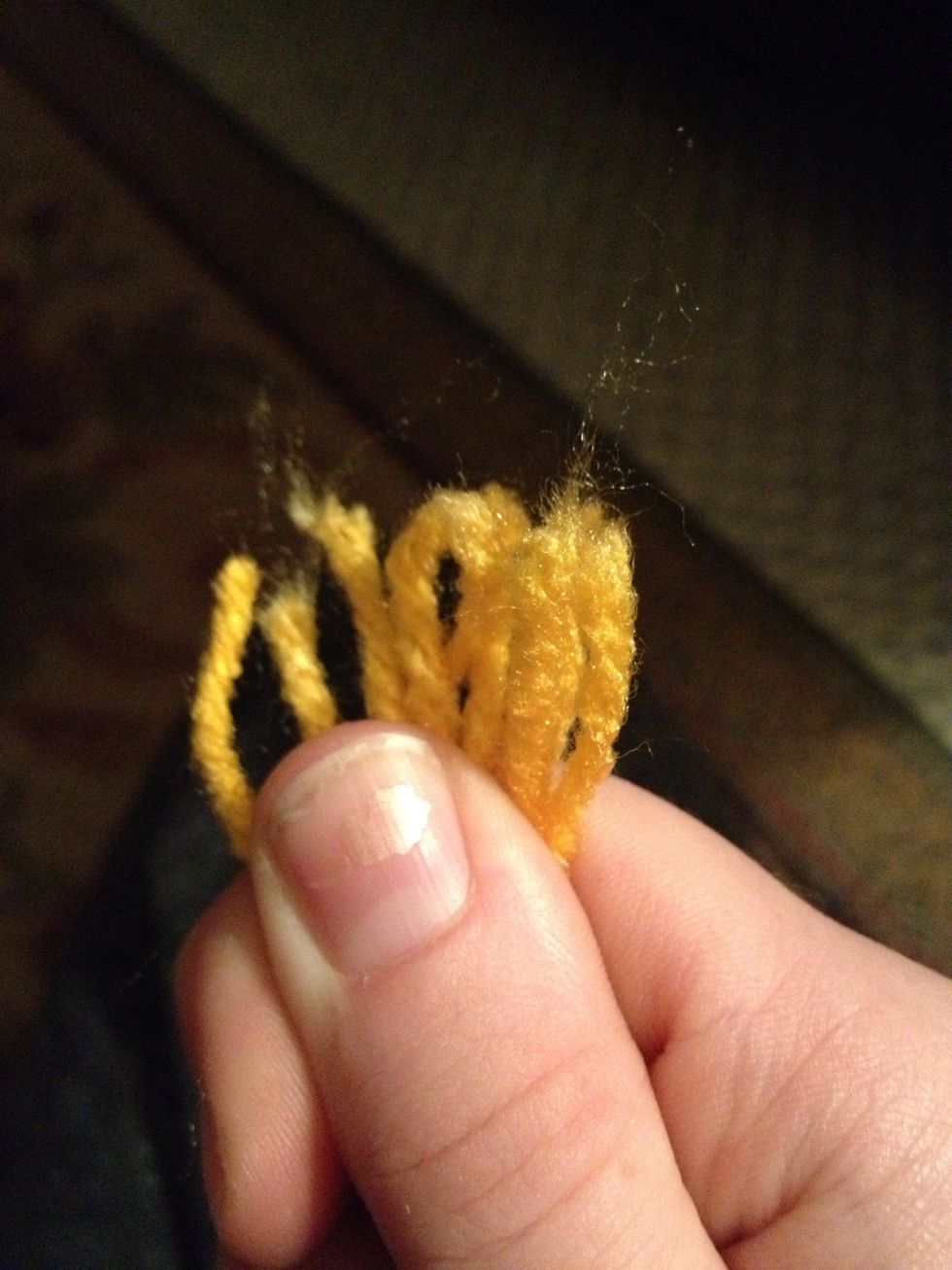 Like so.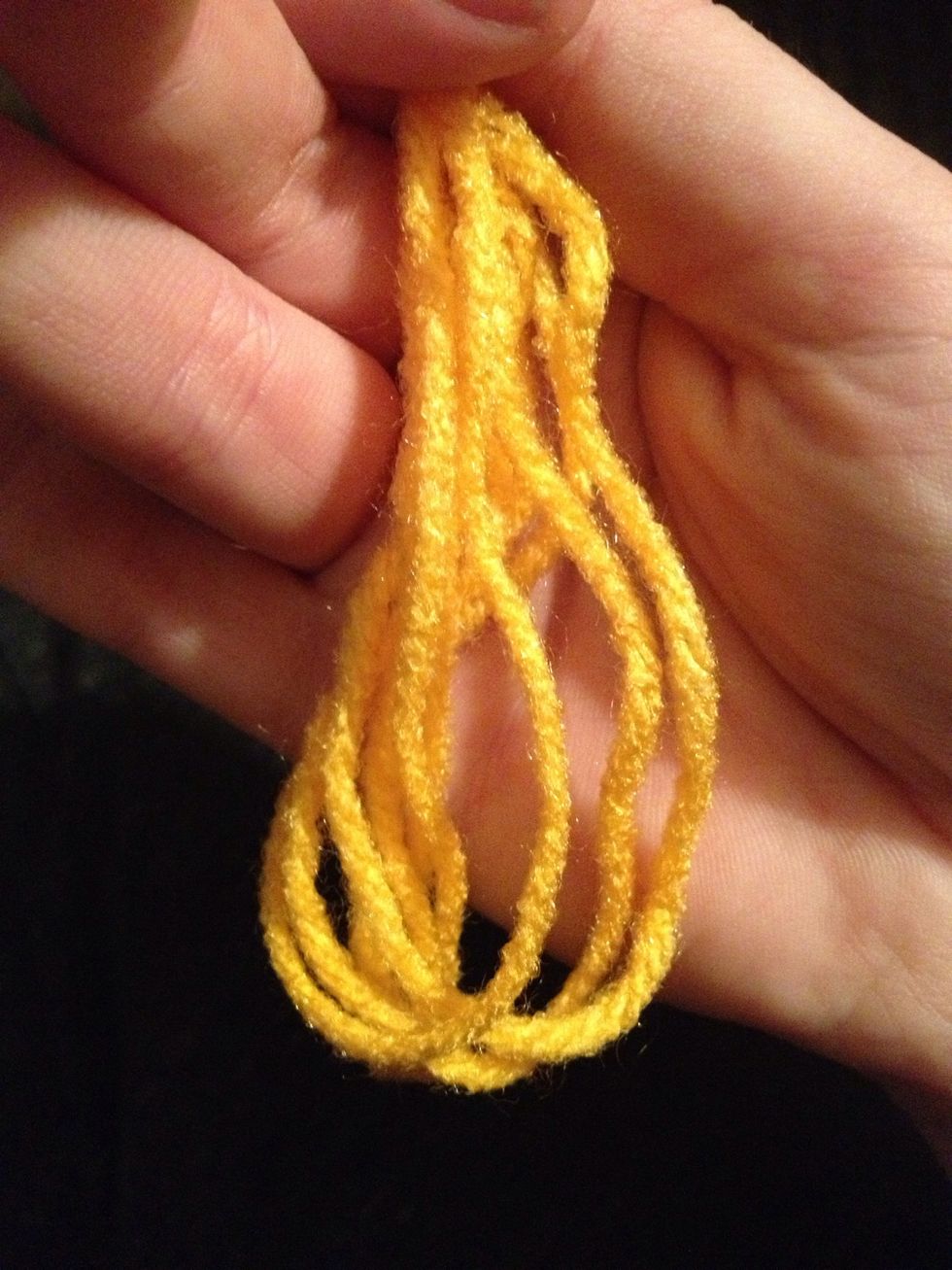 Separate evenly.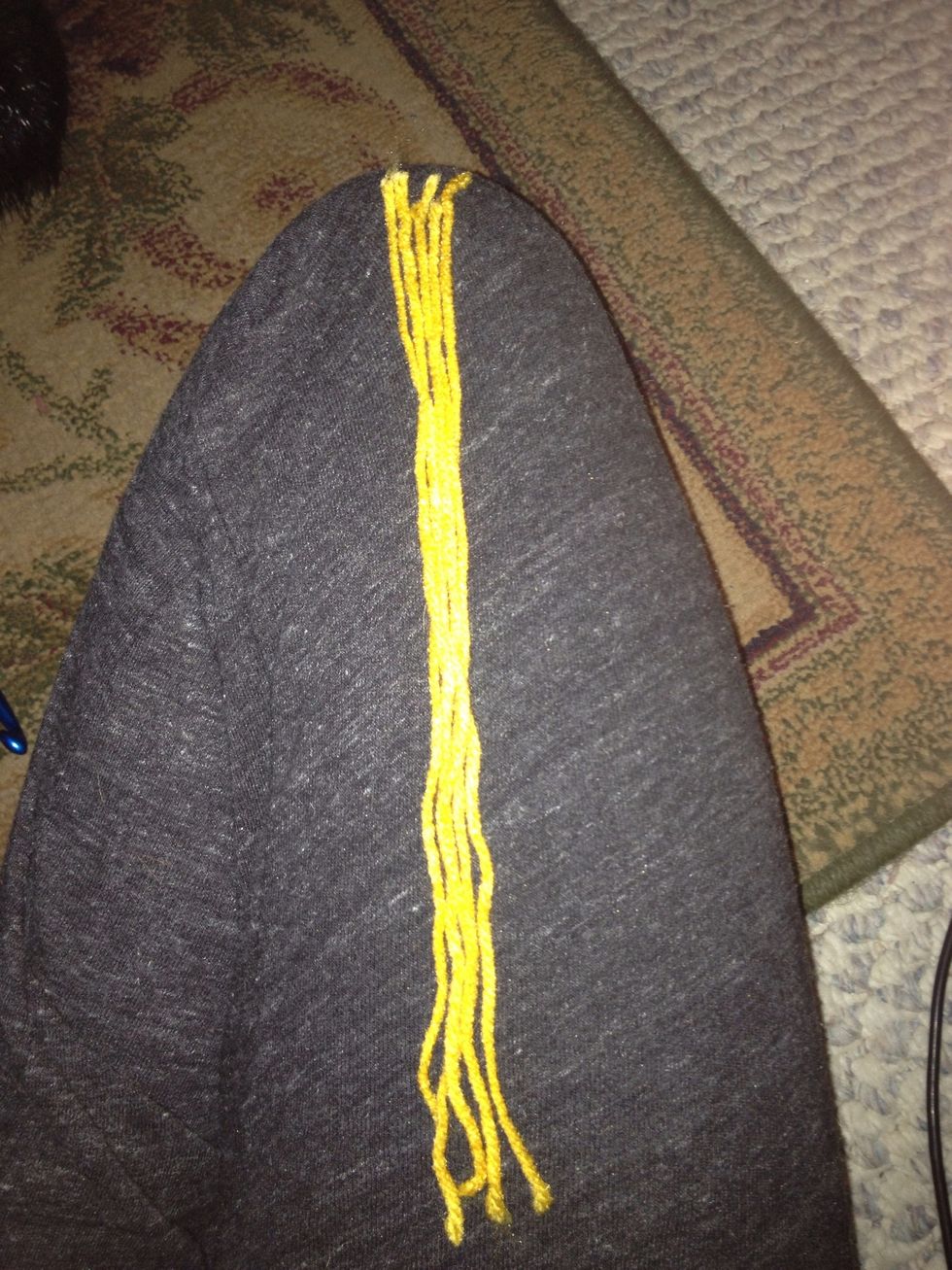 Like so.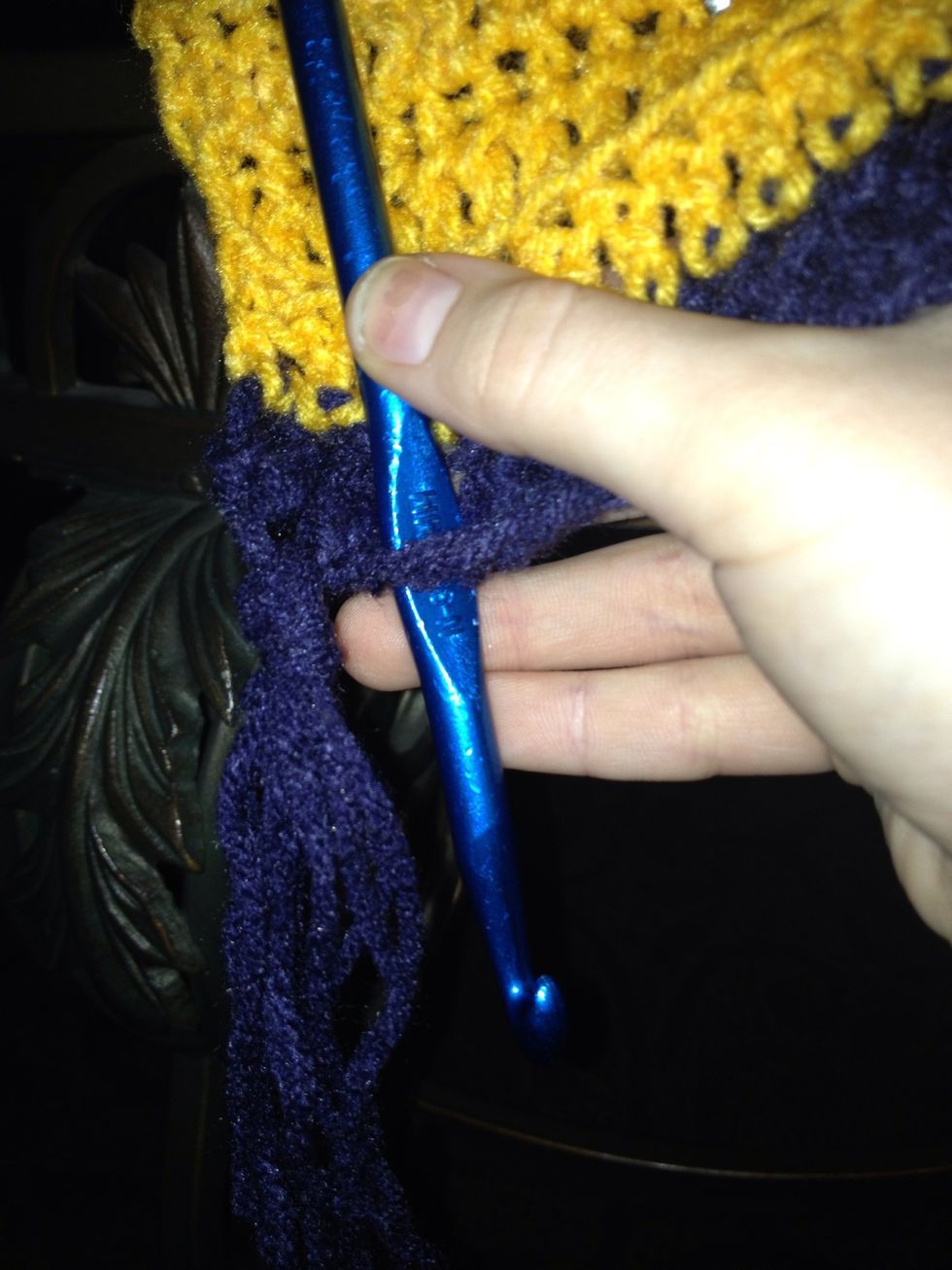 Stick your hook through the edge of your scarf. Putting the hook in first is easier.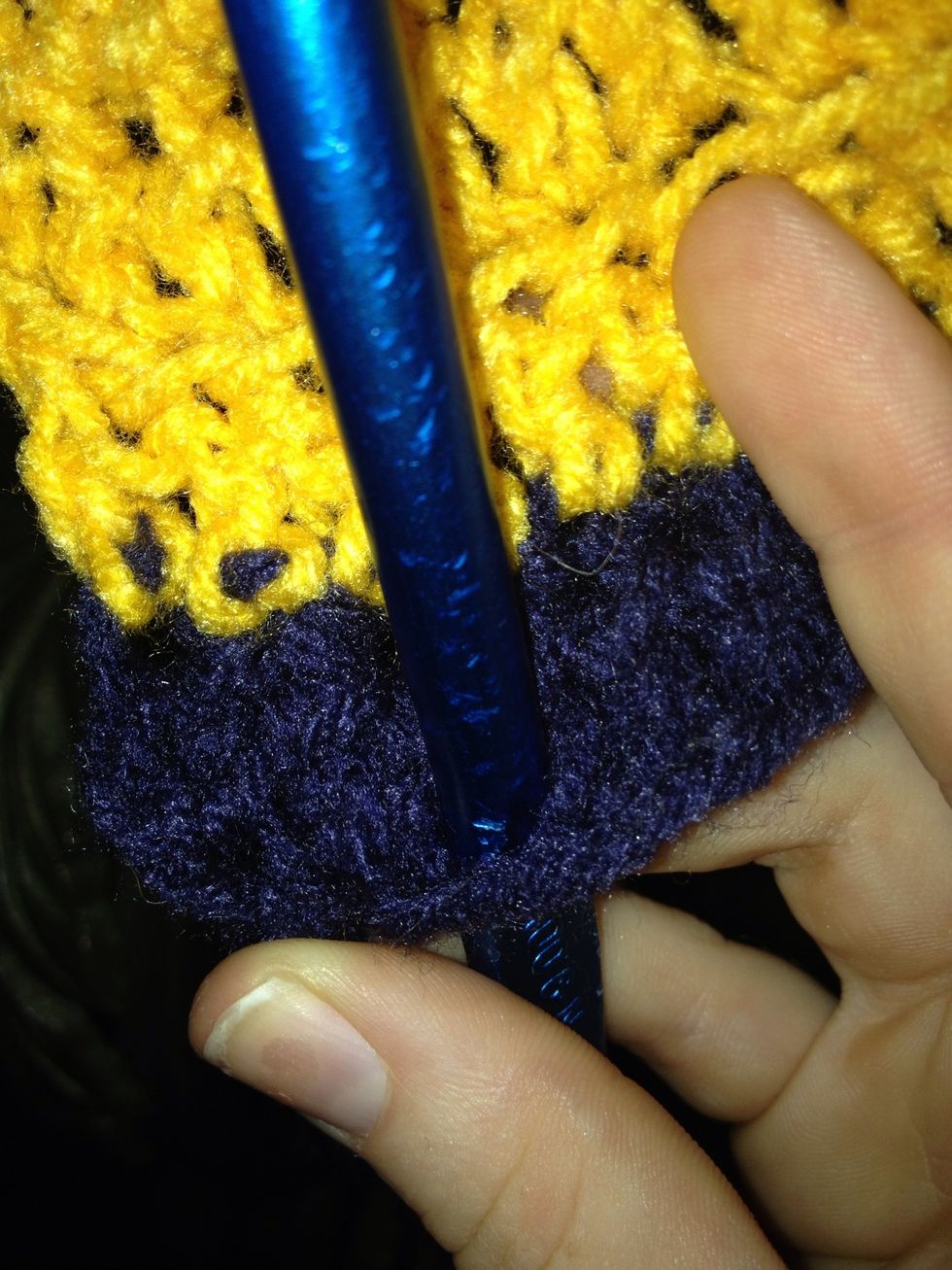 Up close look.
Wrap the tassels around the hook, make one side short and one side long.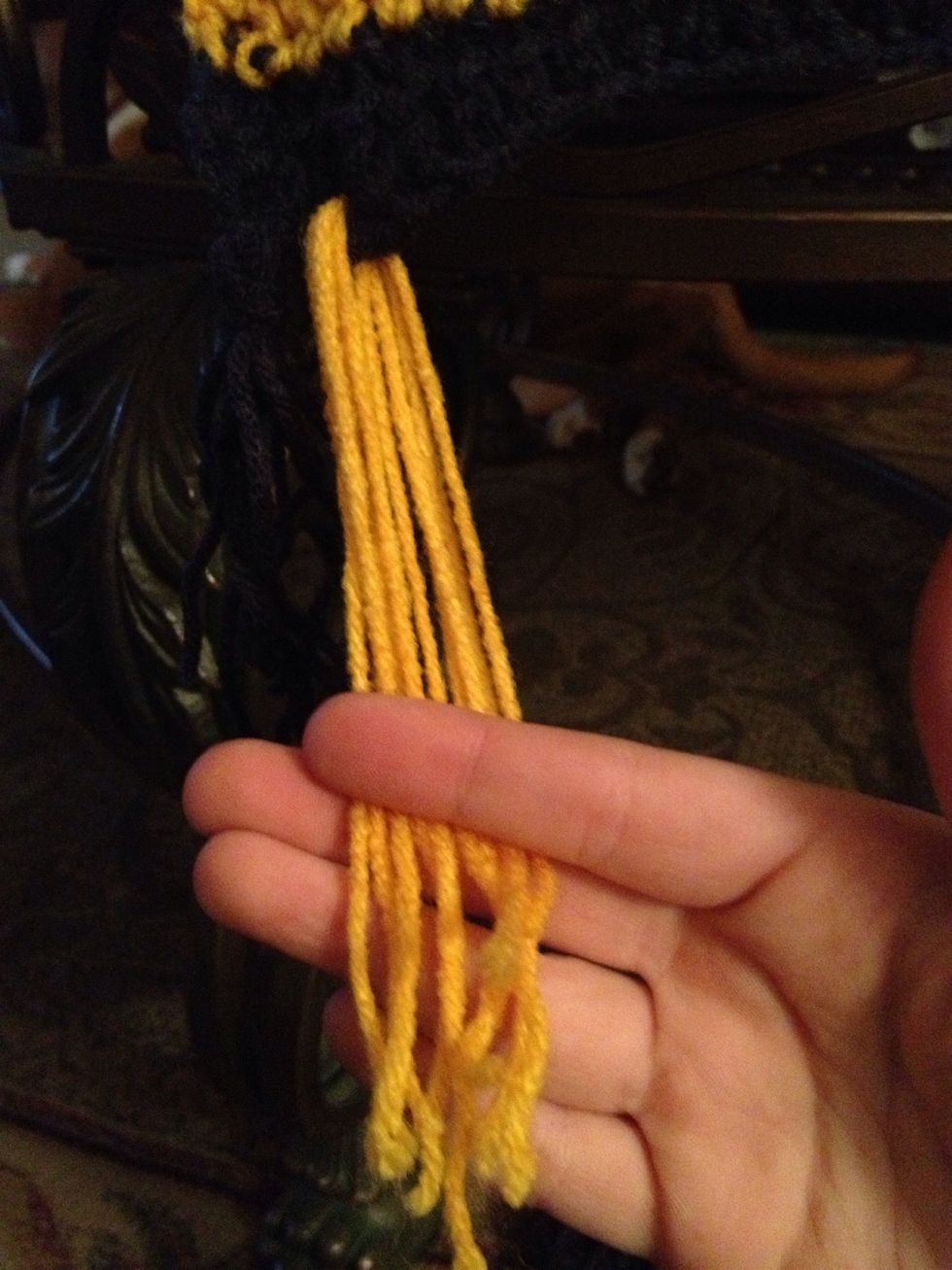 Pull evenly then tie off.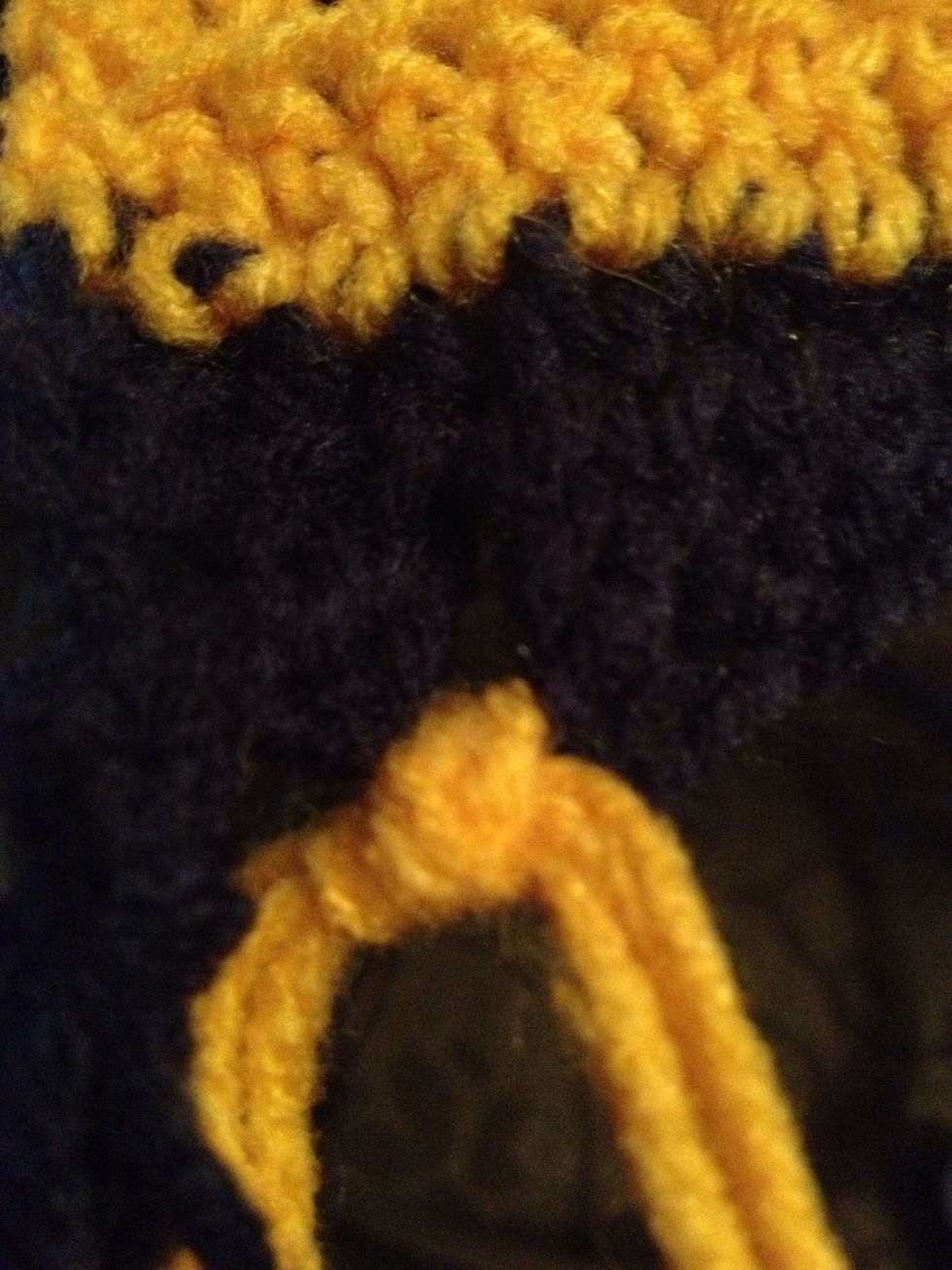 Make sure it's as tight as you can. You don't want them to come off over time. I did a simple tie.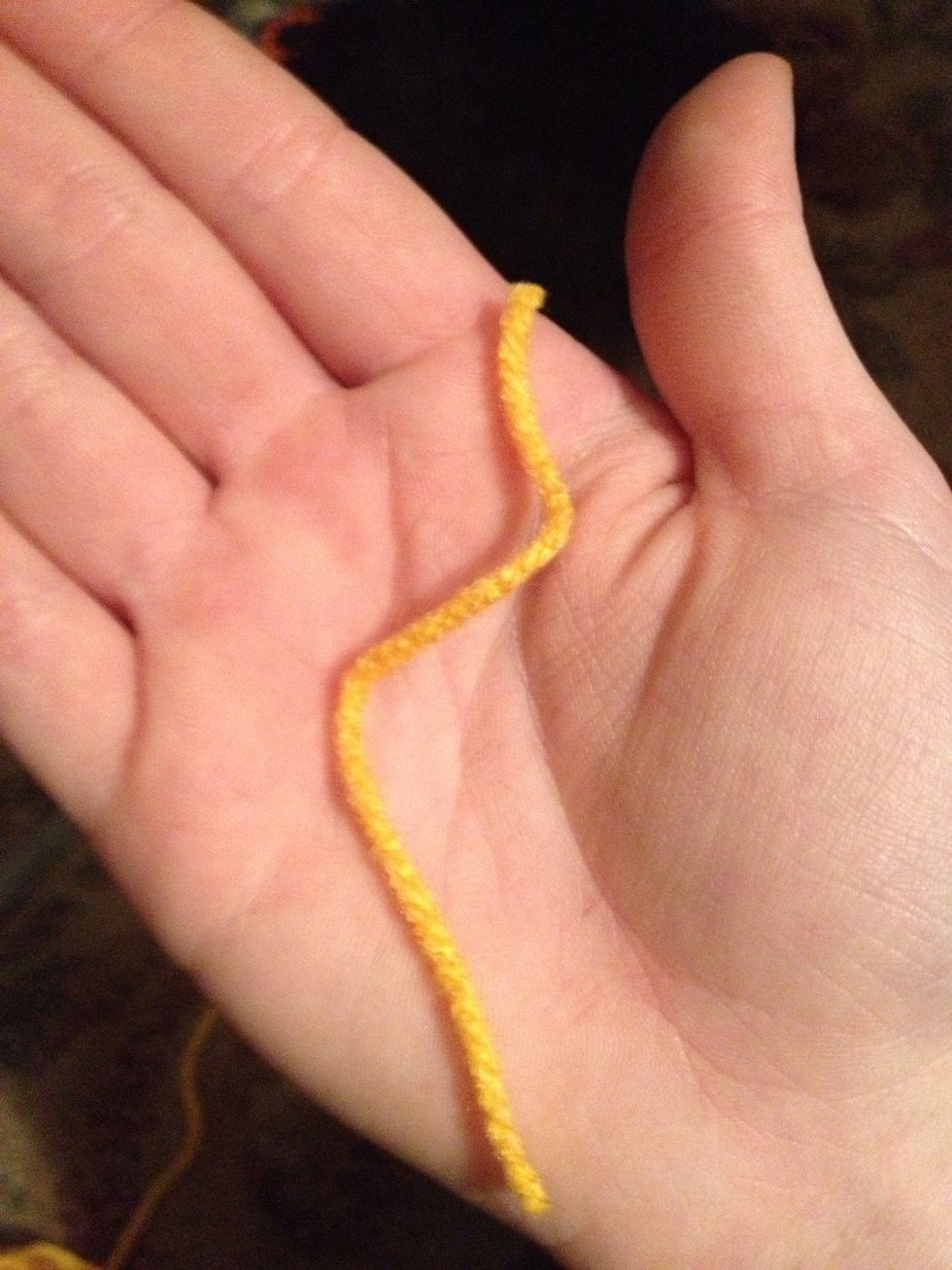 Then to make it look nice, I take a shorter string and wrap it around the tied end of the tassel and tie that off tight.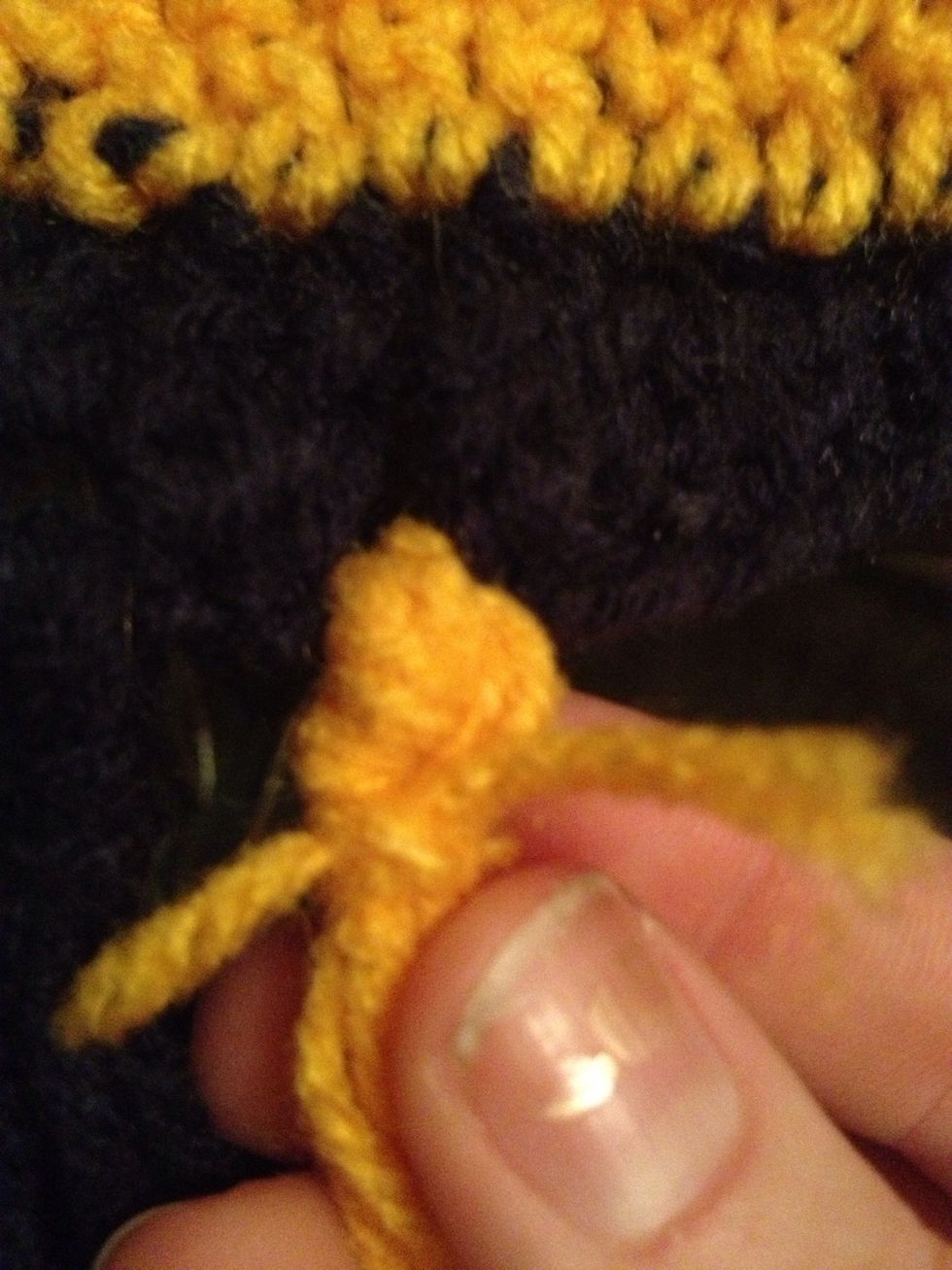 Like so, that way it doesn't look like split tassels. And it looks like a nice wrapped tassel. Cut off the ends to about a 1/2 cm left.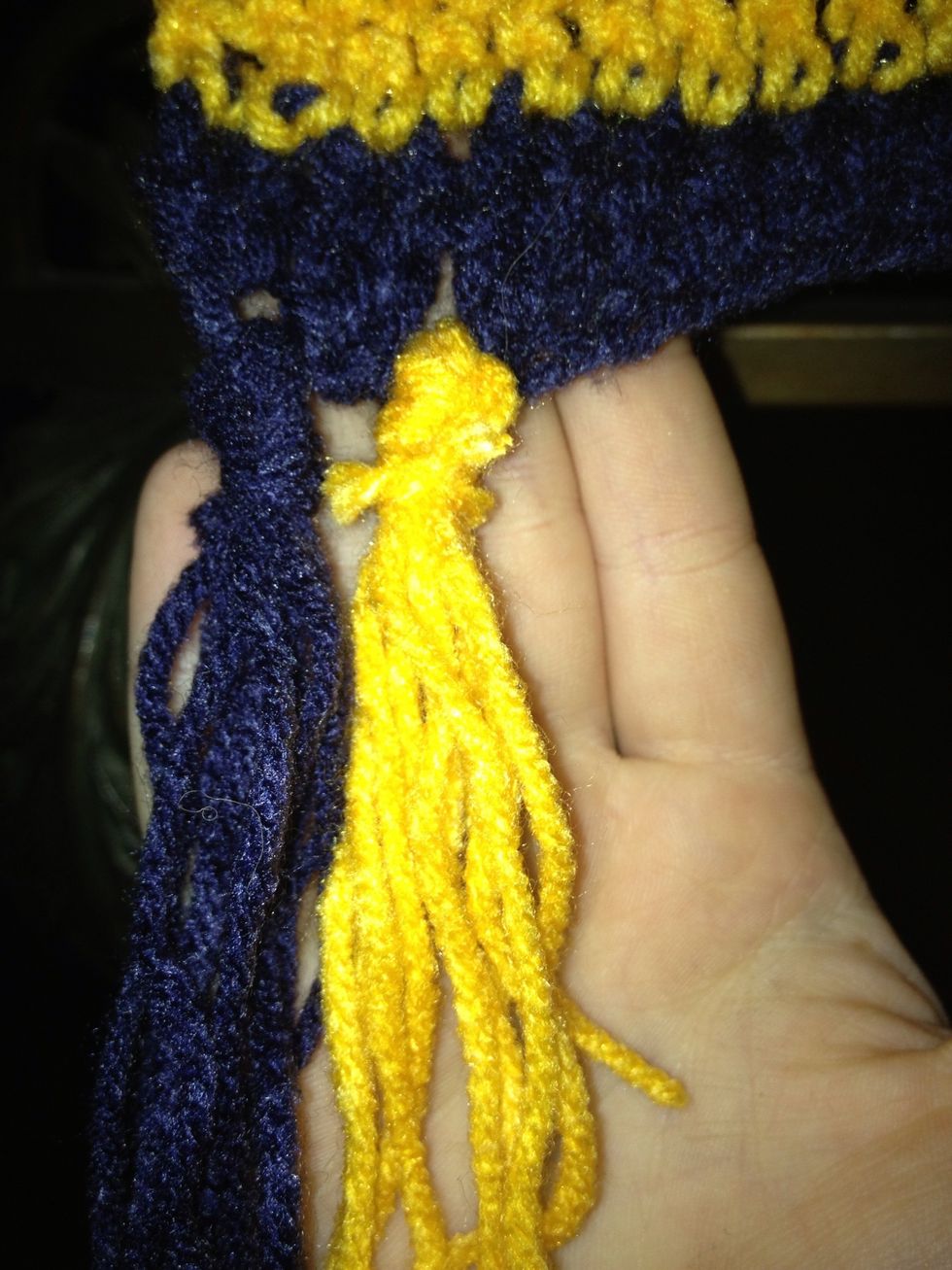 Finished product!! ☺
Scissors
Yarn
Premade, or make your own scarf
Croquet hook or hook
Caitlyn Pickett
Iñupiaq Eskimo, Norwegian Ginger. Alaska is a life style, most don't have what it takes.