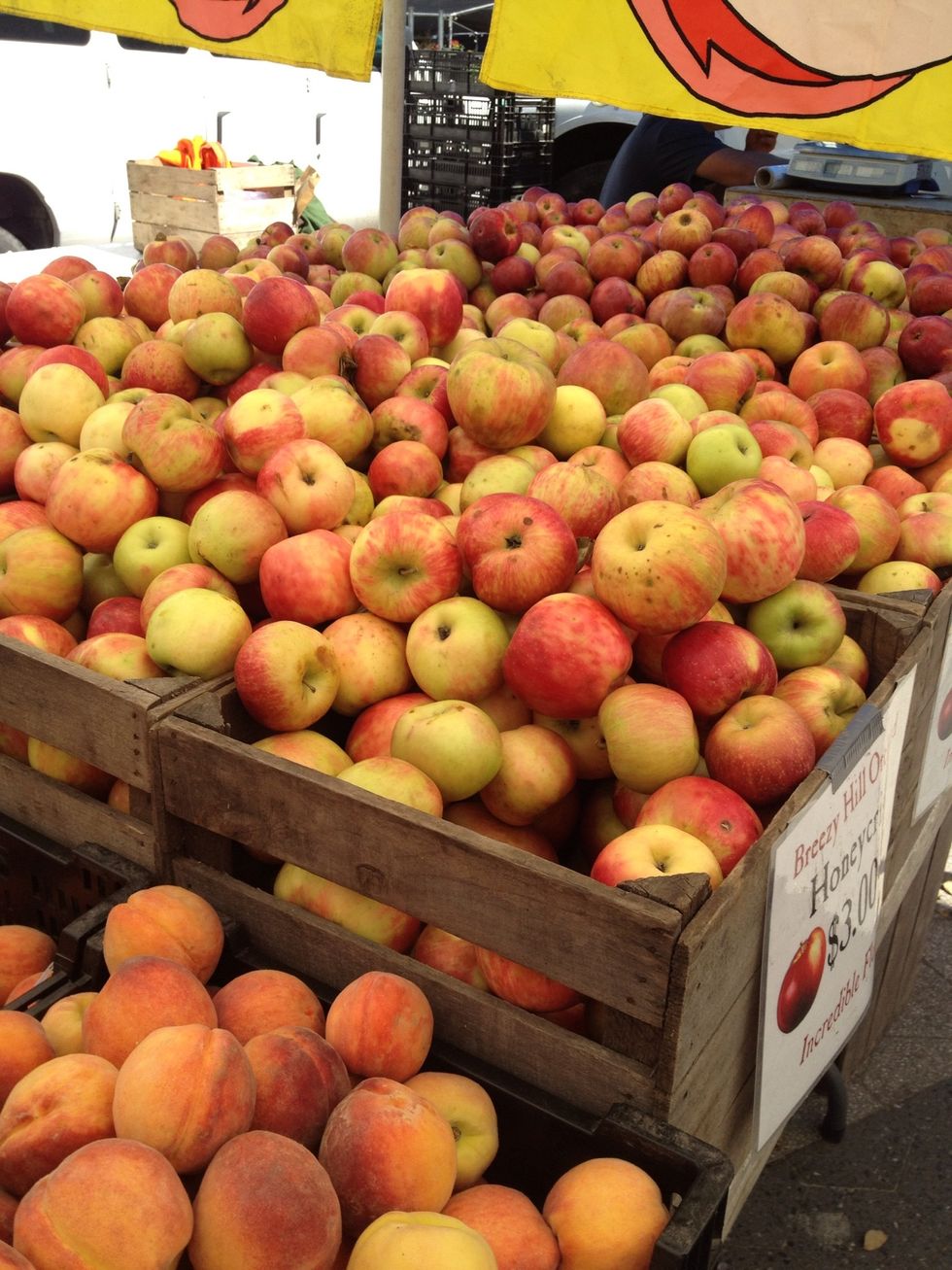 Apples in the Market.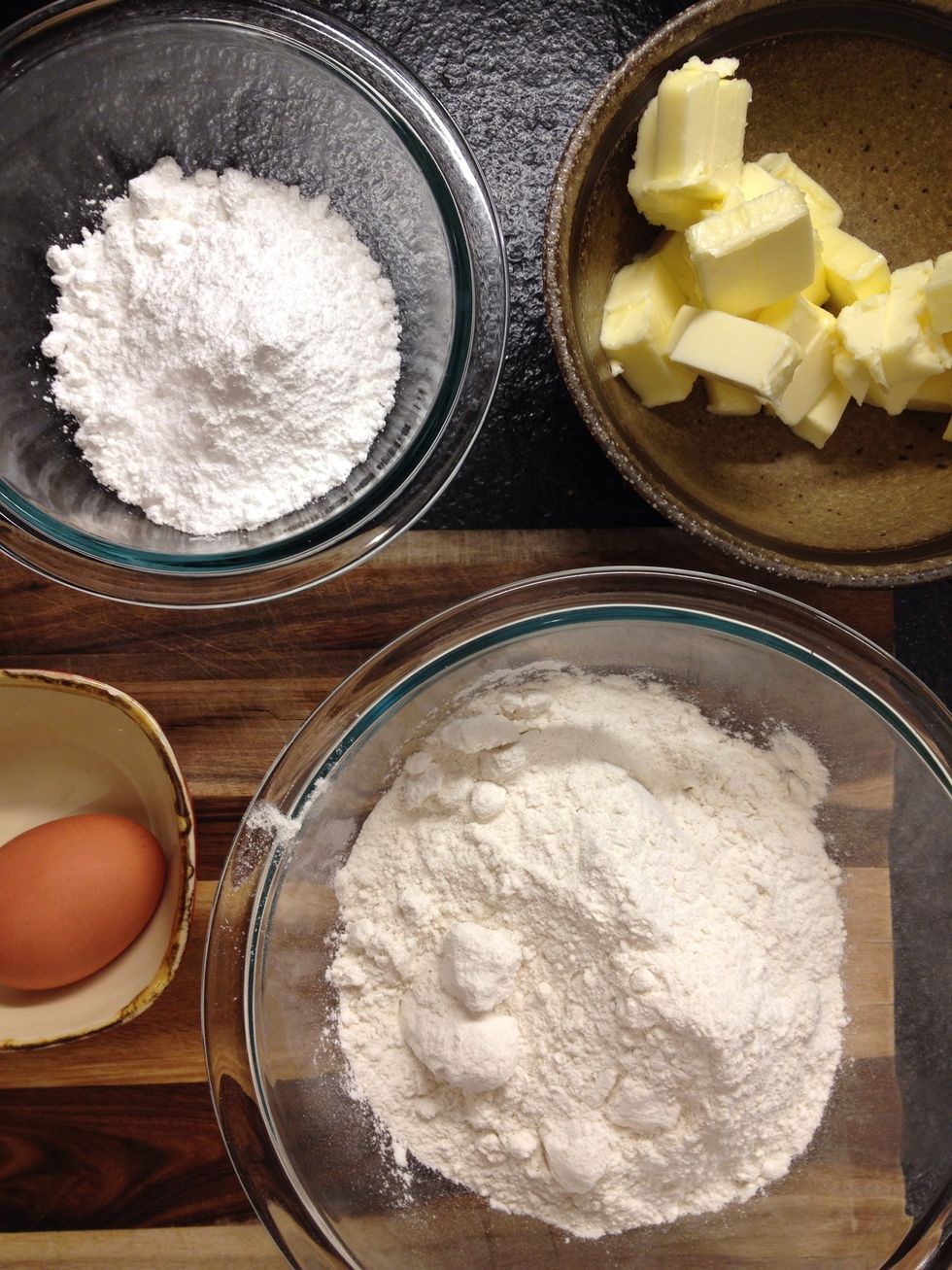 First the dough. Its called Pâte Sucrée. 120g powdered (confectioners) sugar, 1 egg, 340g flour and 175g butter.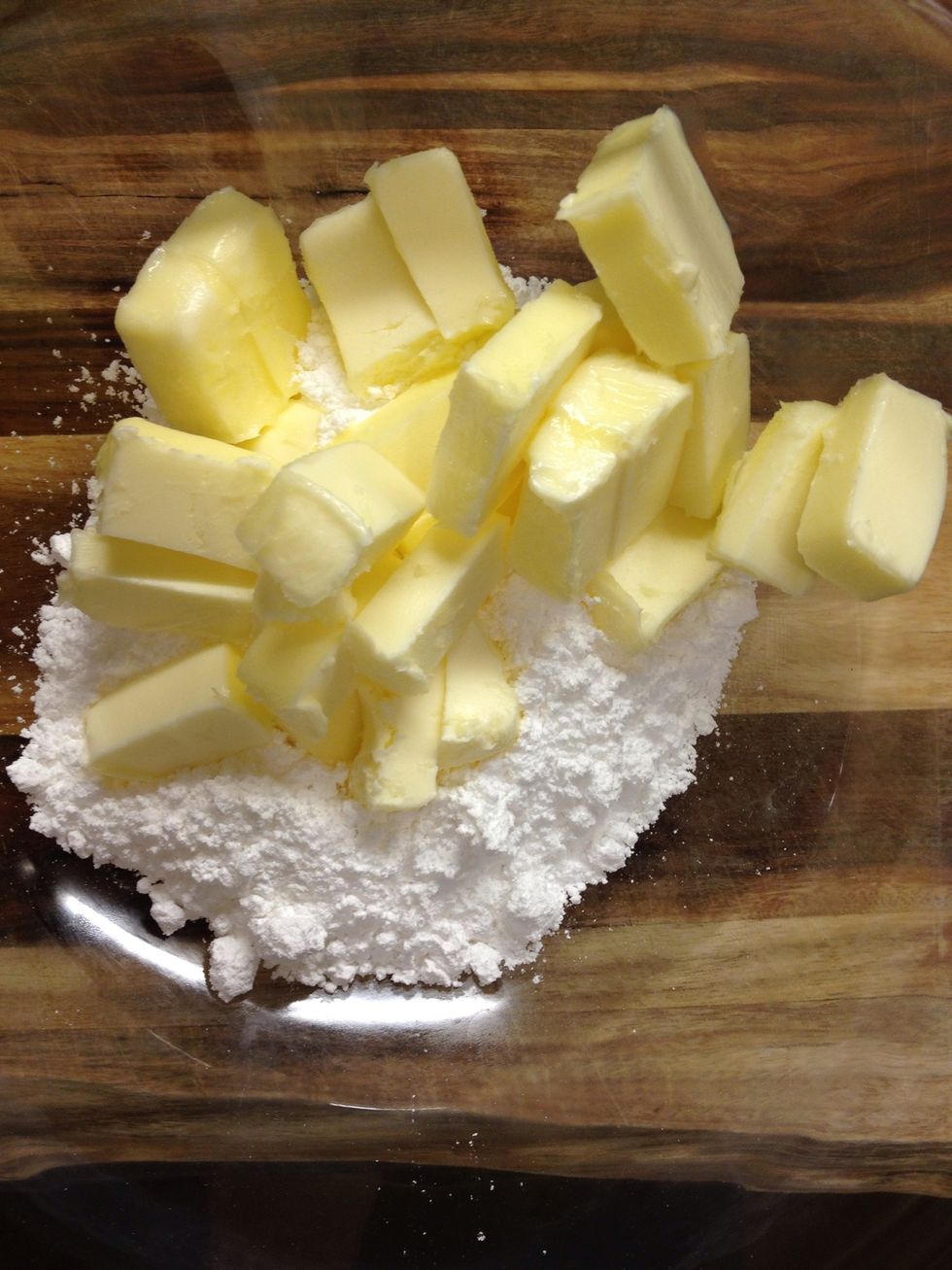 Mix powdered sugar and butter.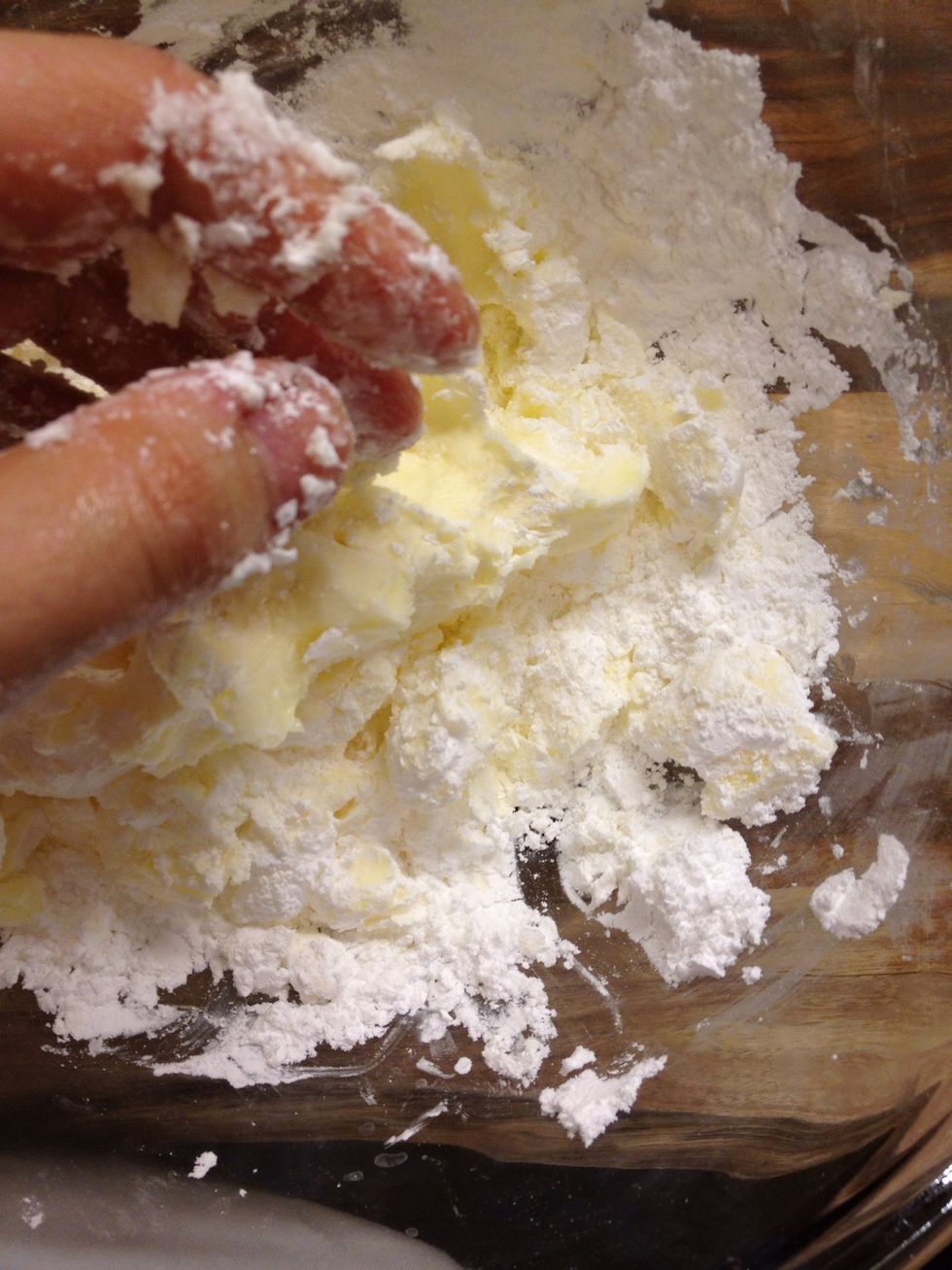 With a machine it's easier. If not, wash your hands and release some stress you might have.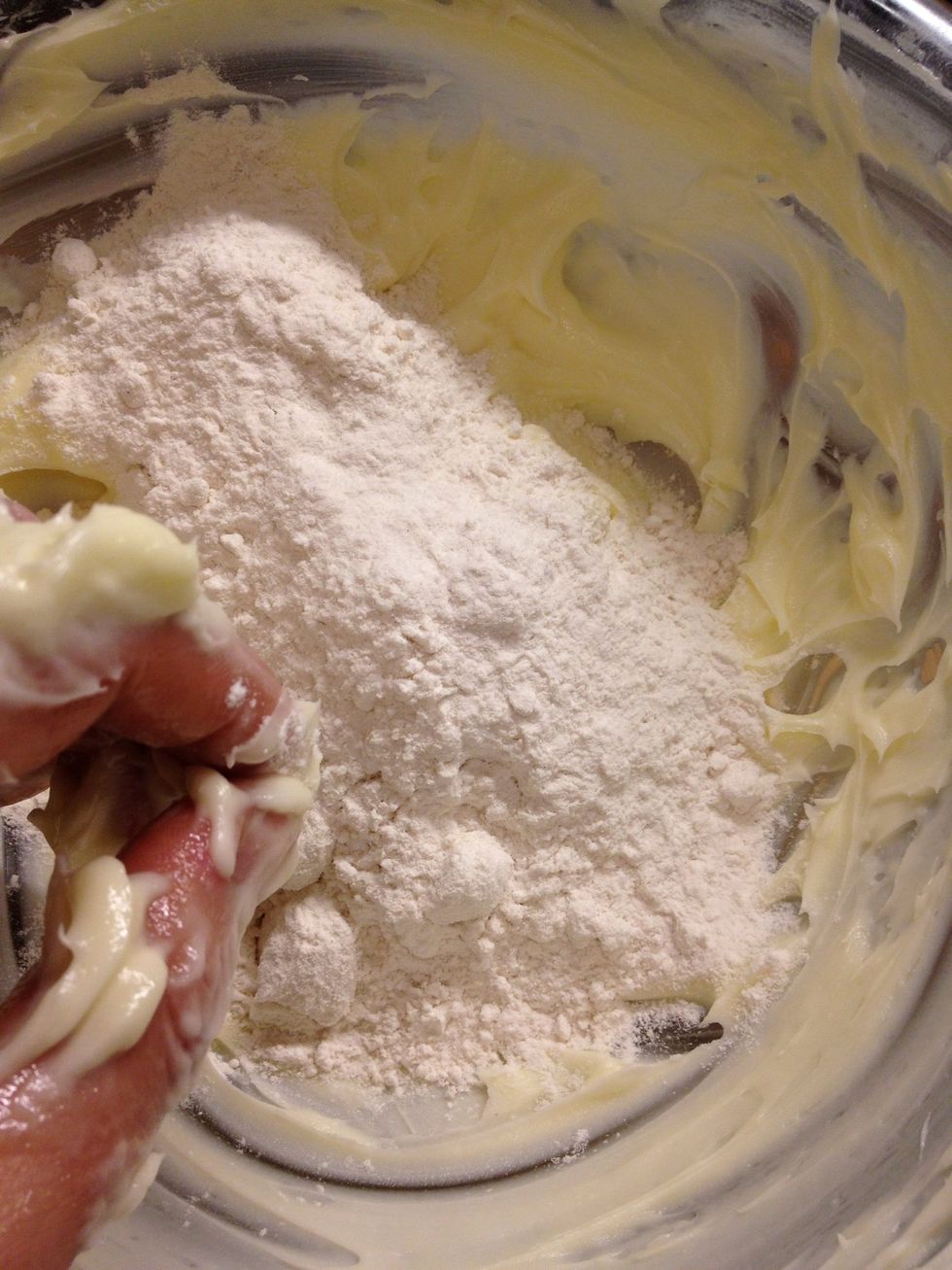 Add flour. Little at the time.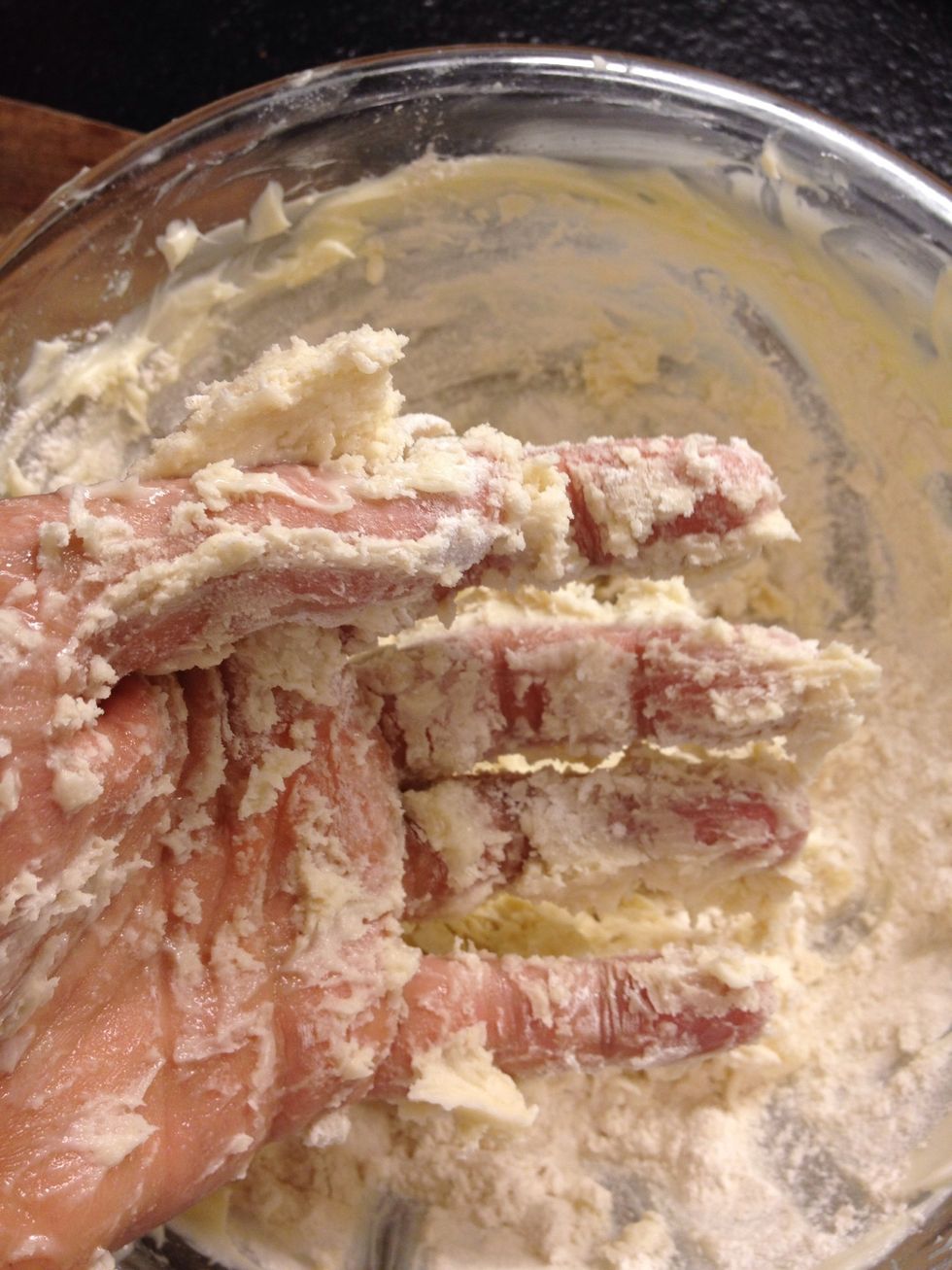 Don't get ideas. Just mix.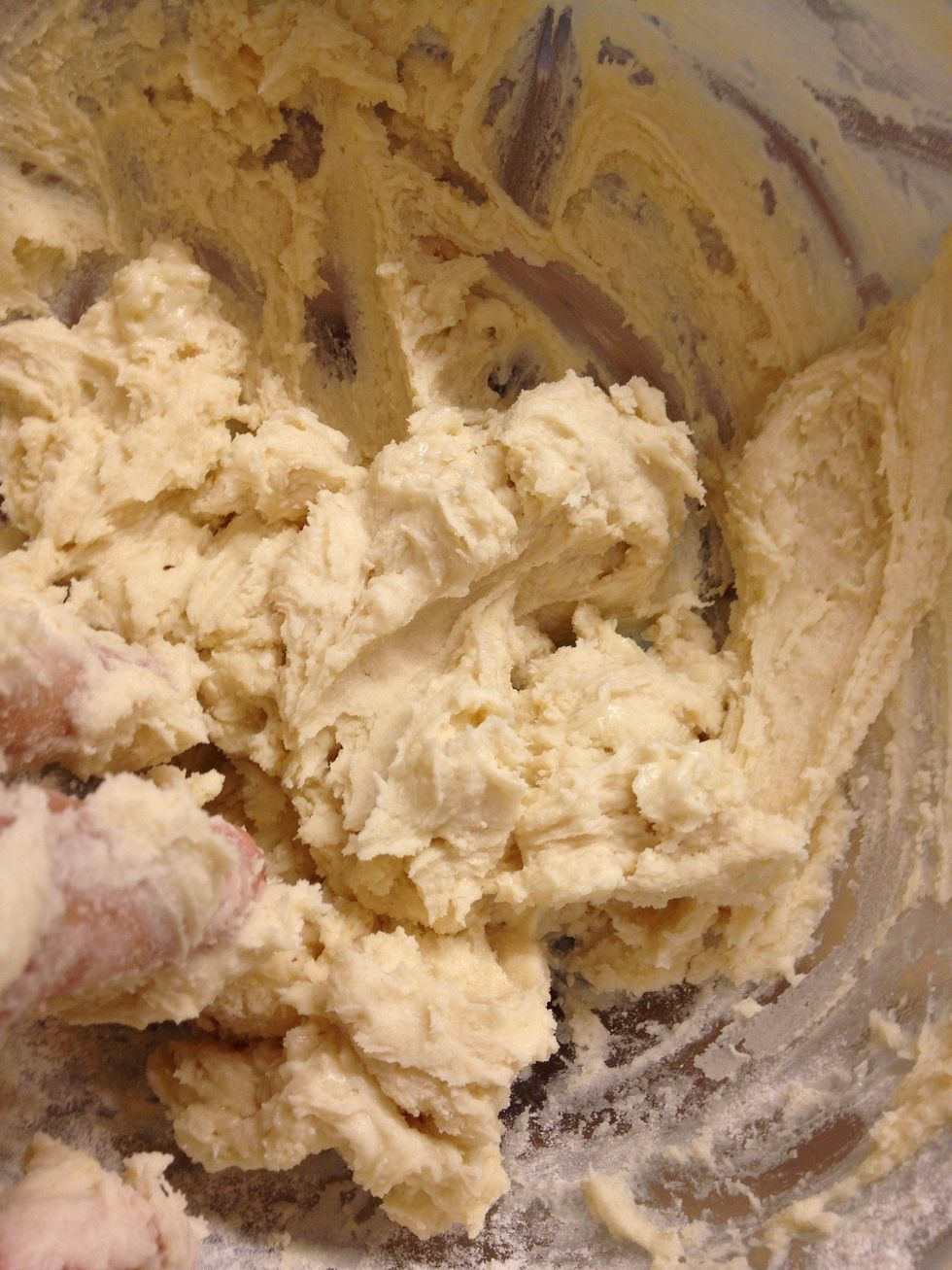 Until its evenly mixed.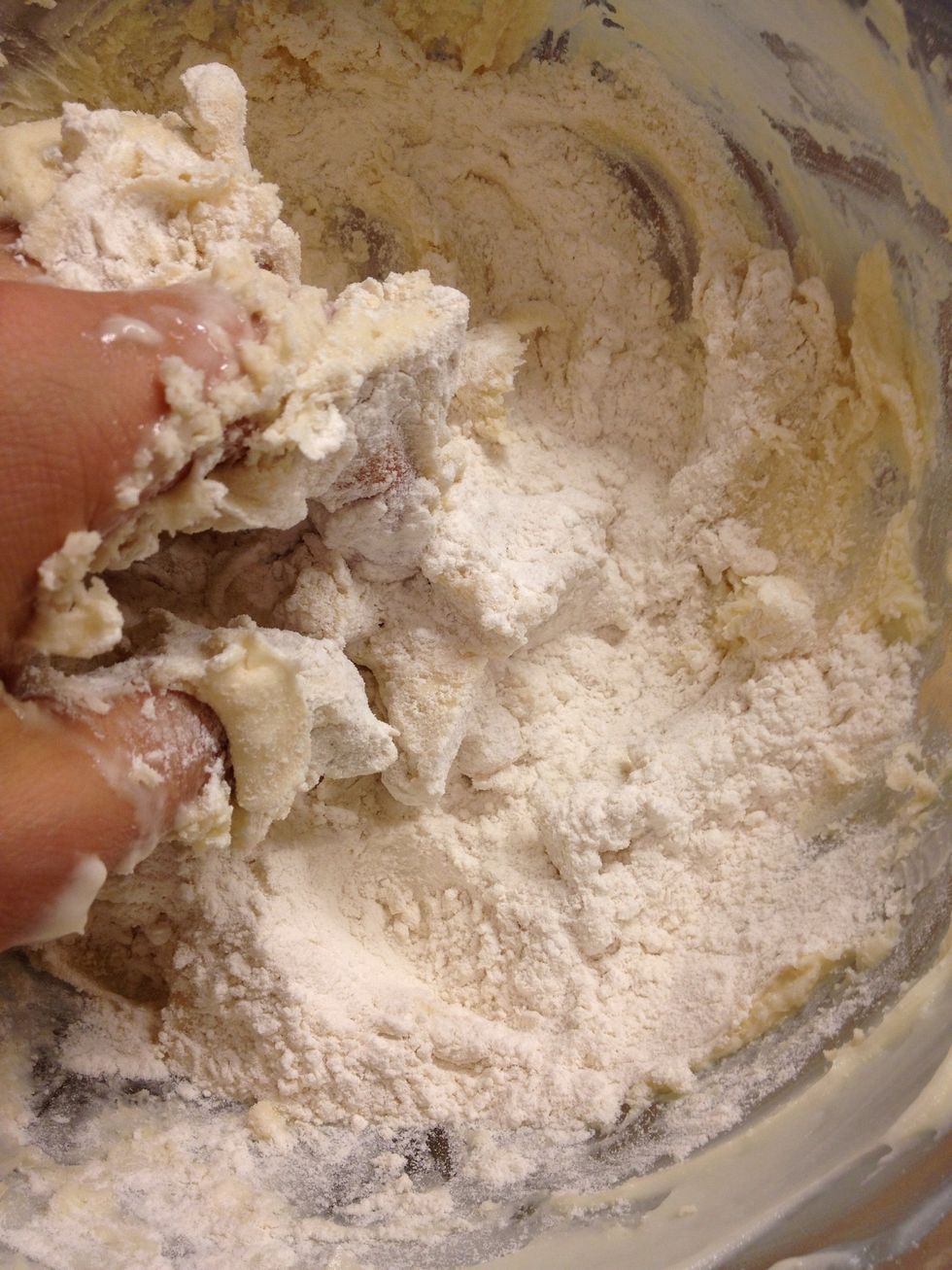 Add the rest of the flour and a pinch of salt.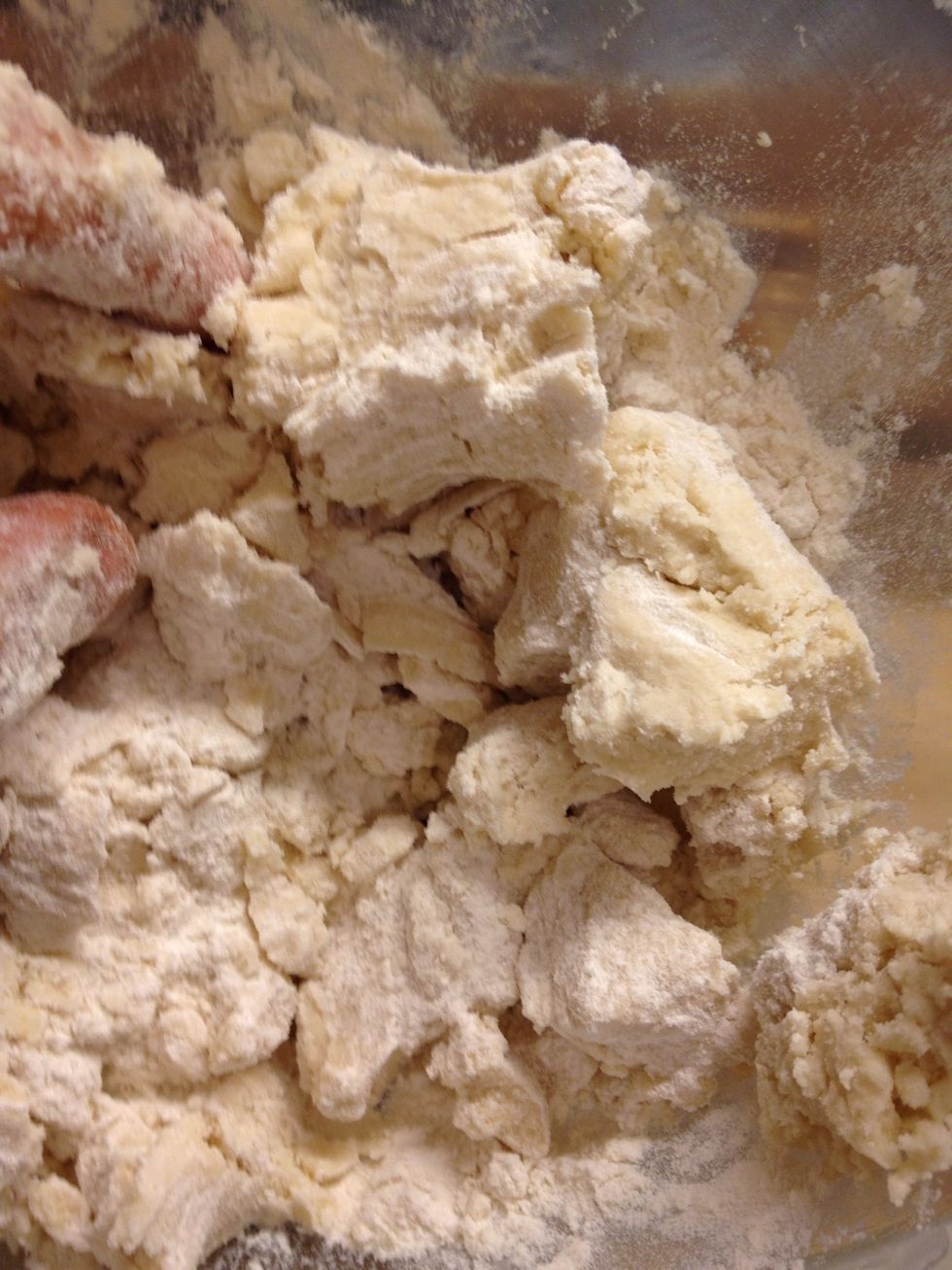 And mix.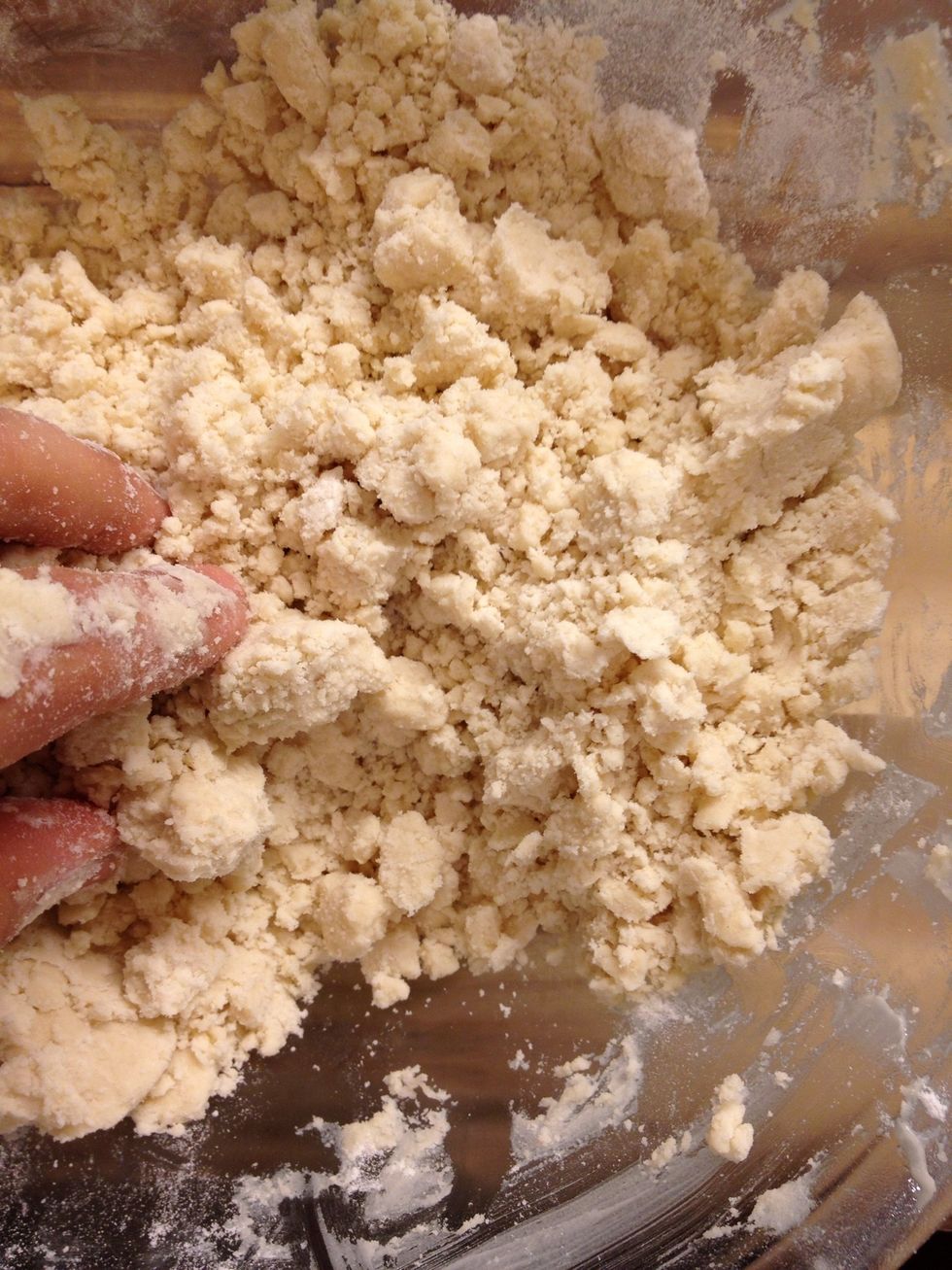 You can add less flour if you wish.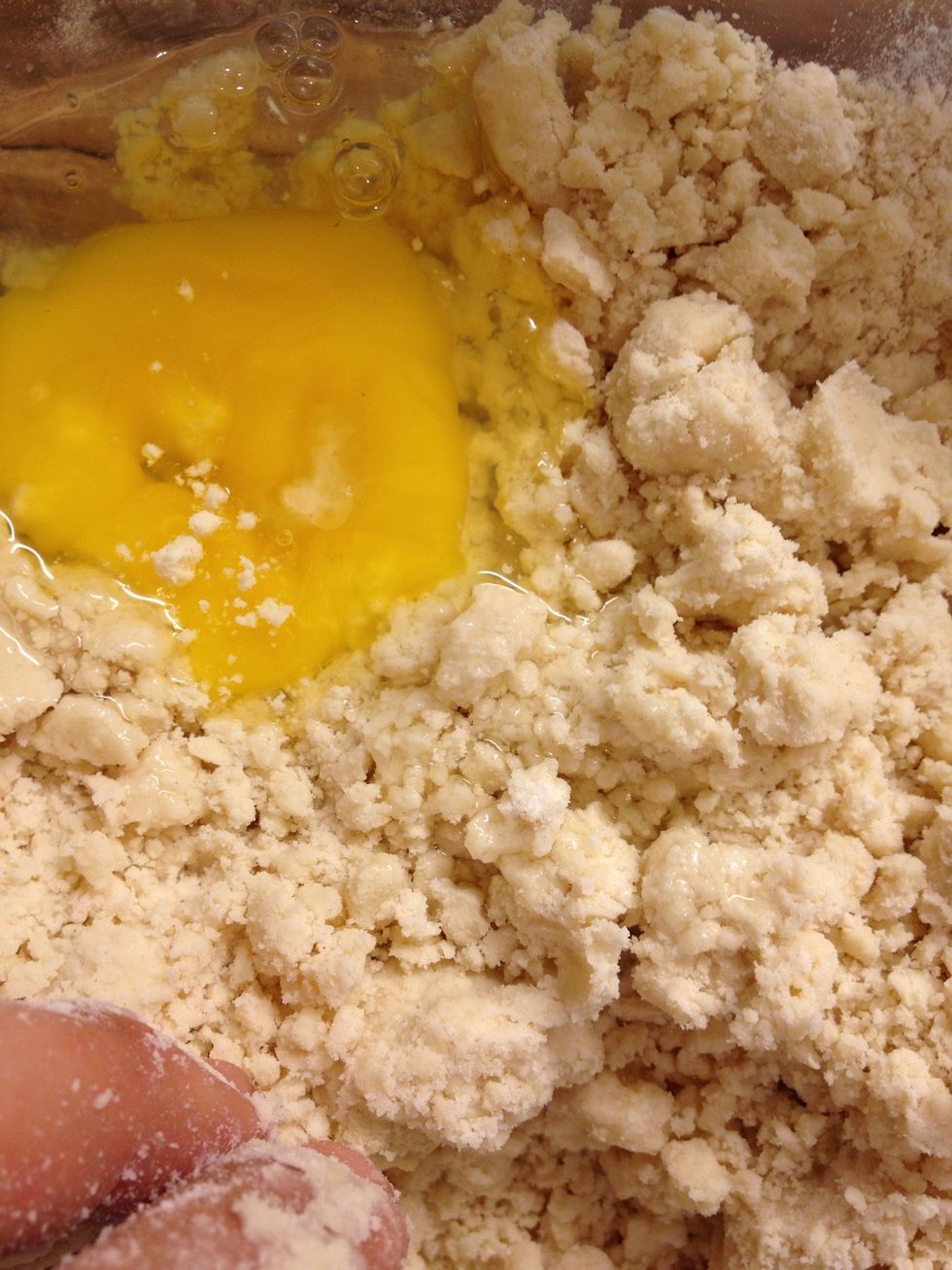 Add the egg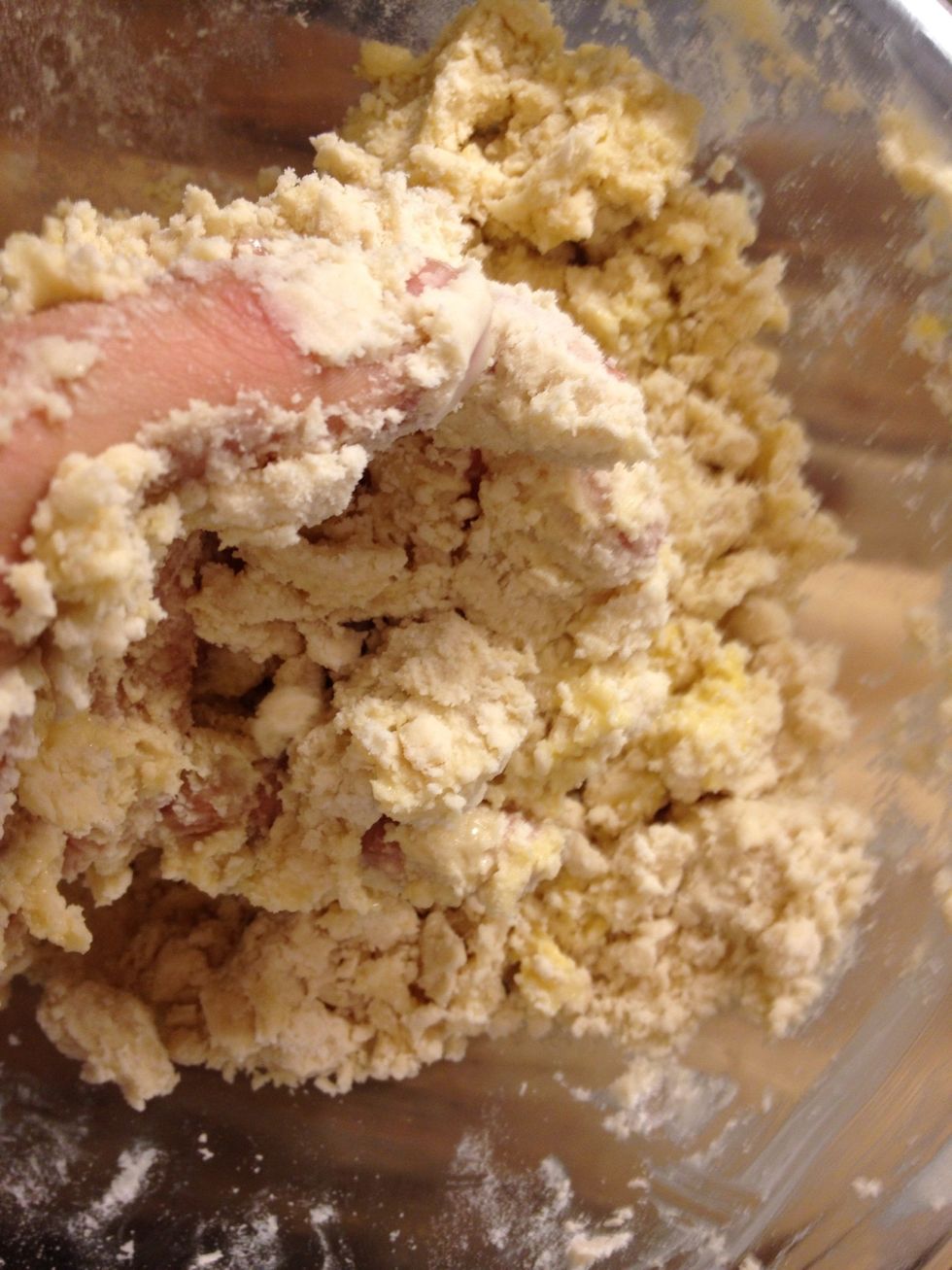 Sucio again.
You have dough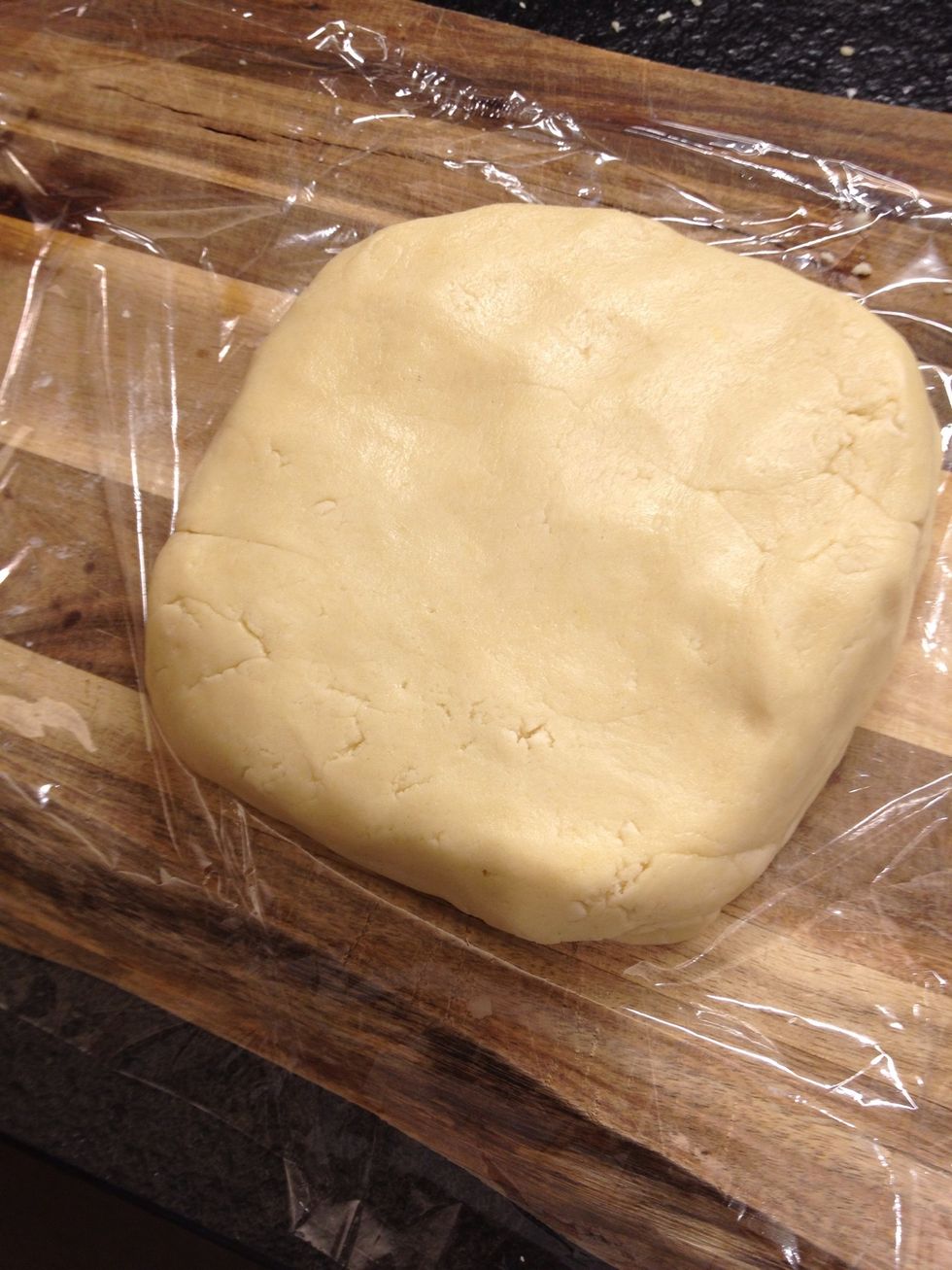 Put in plastic wrap.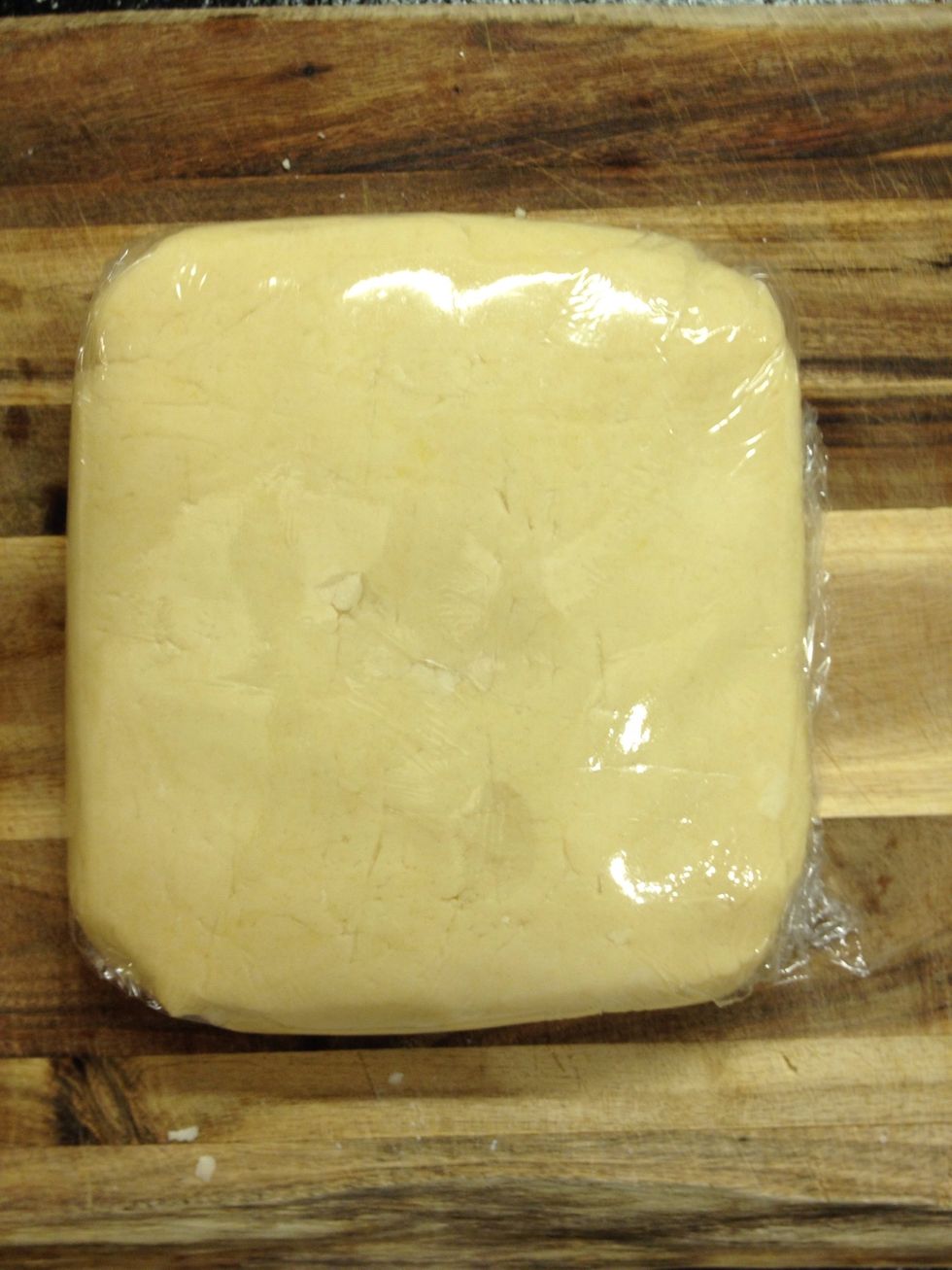 Wrap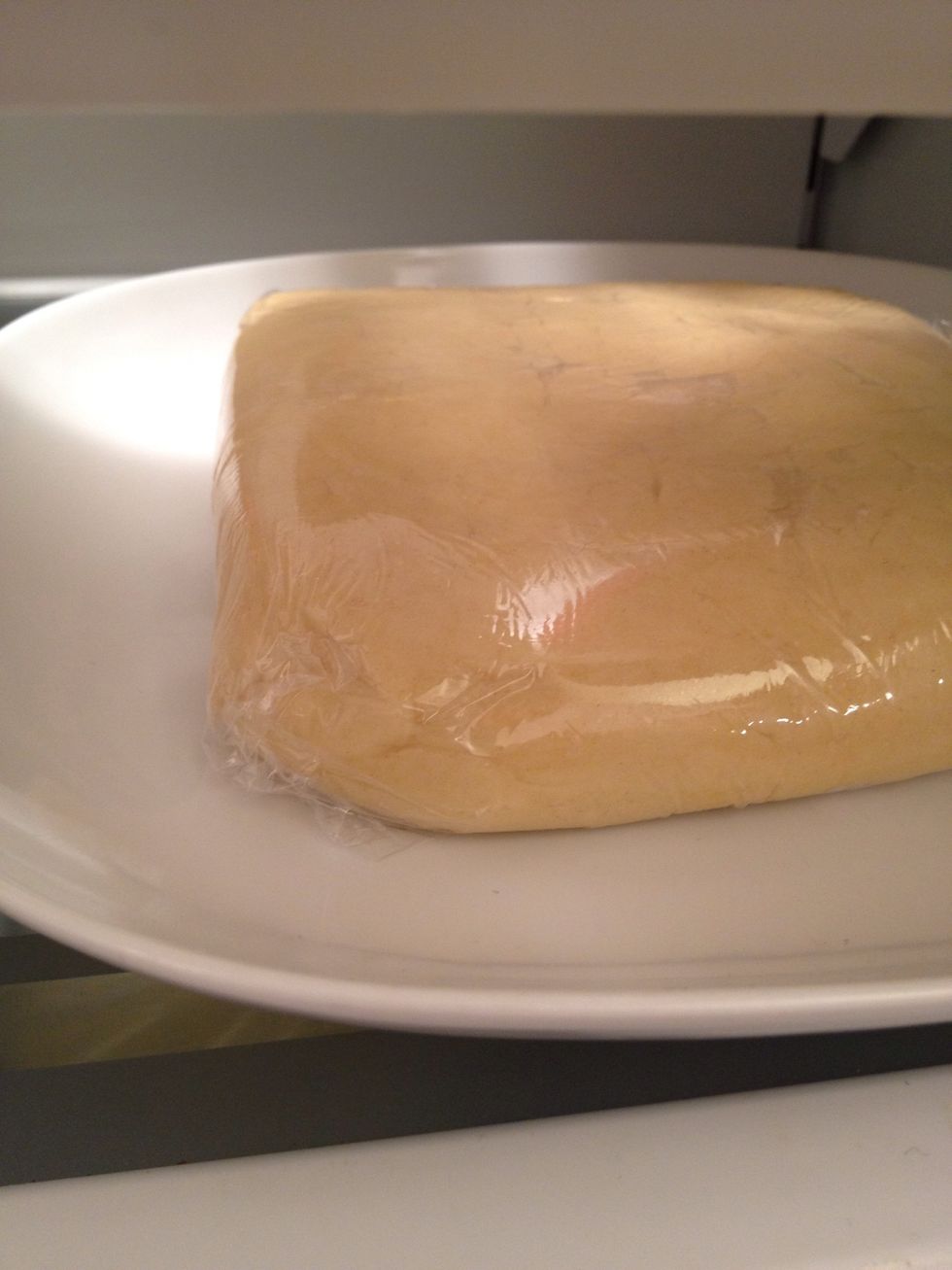 Chill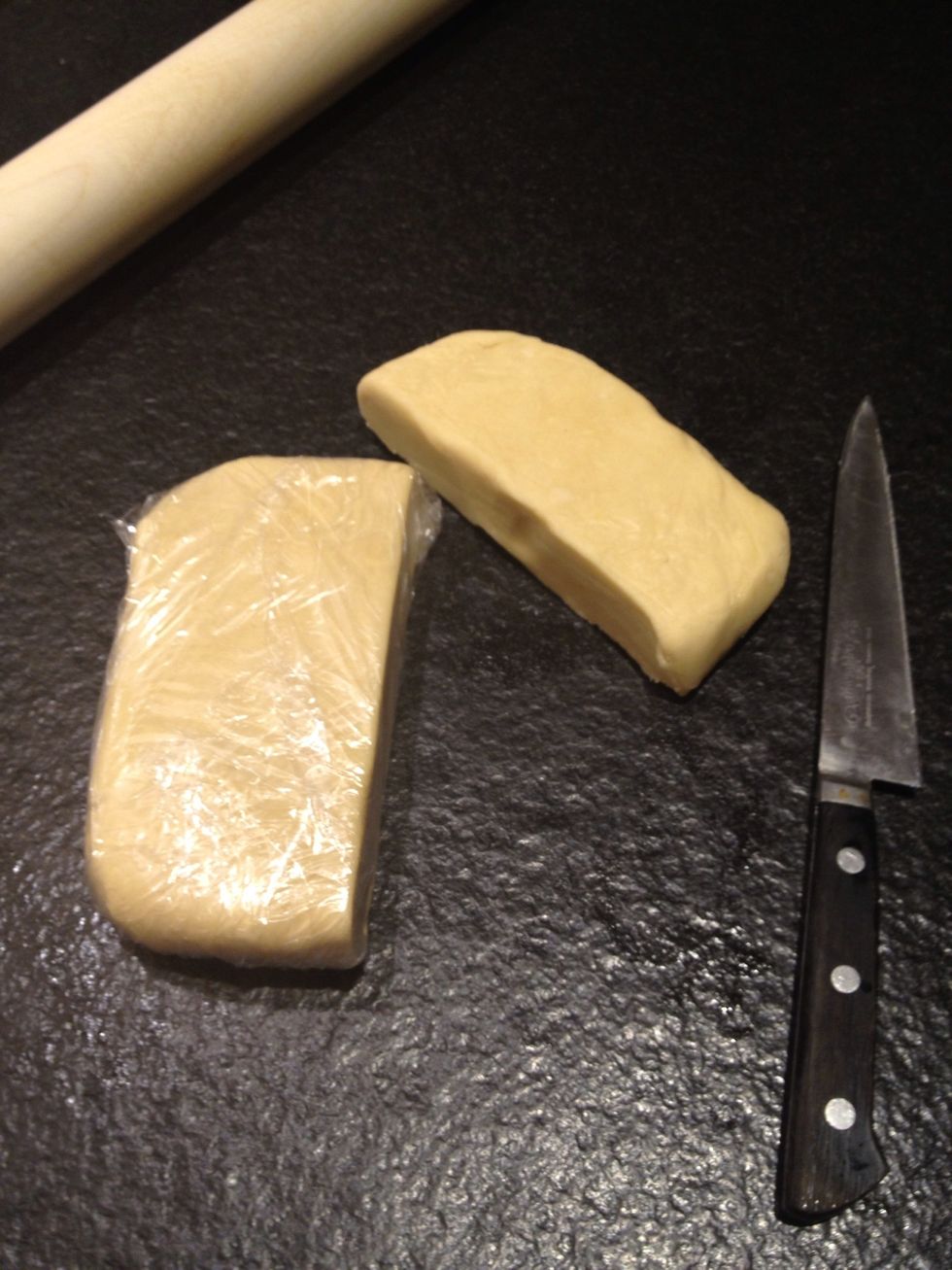 Cut in half. Put the rest in the freezer. Lasts for 3 weeks.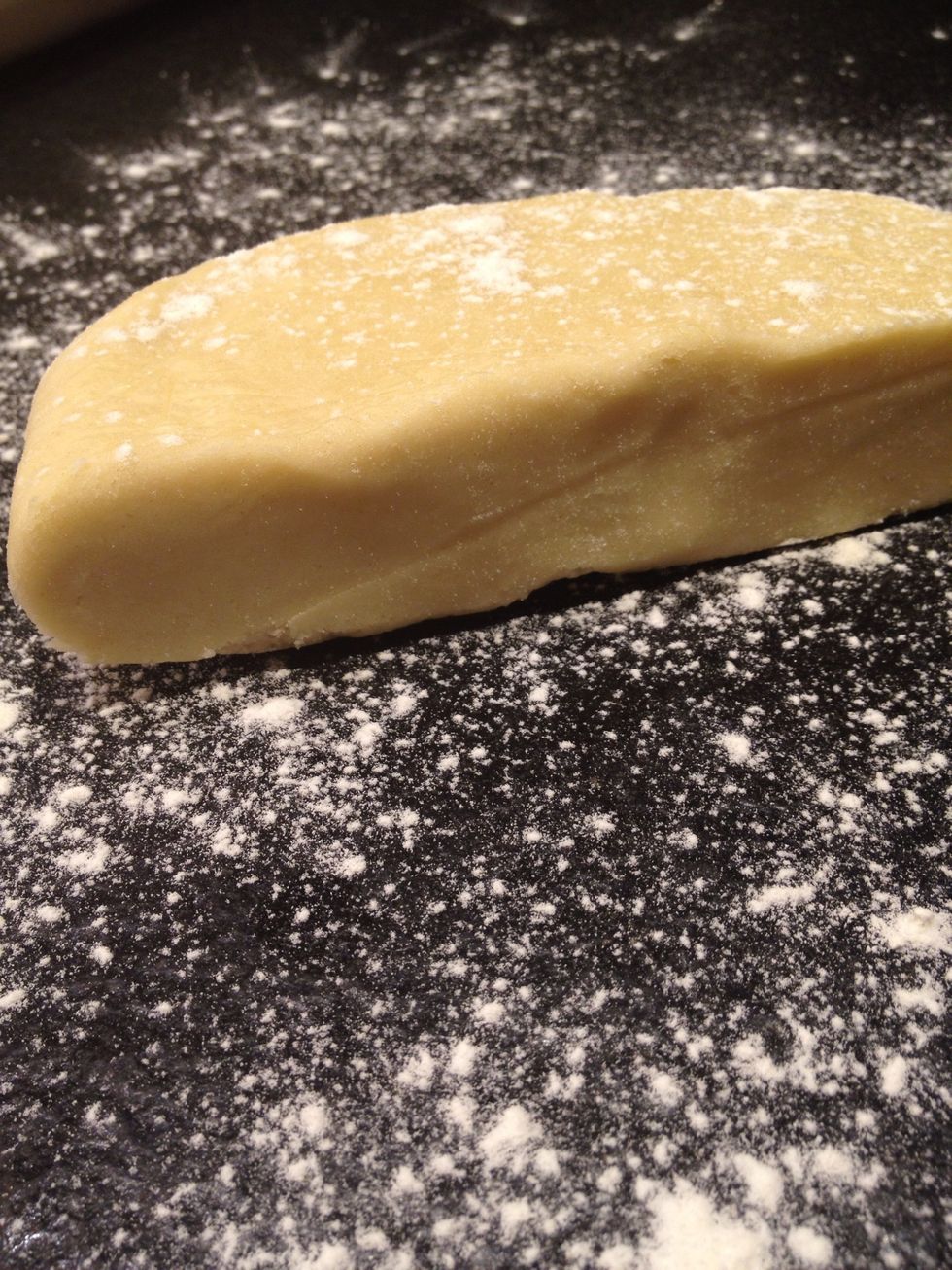 Sprinkle.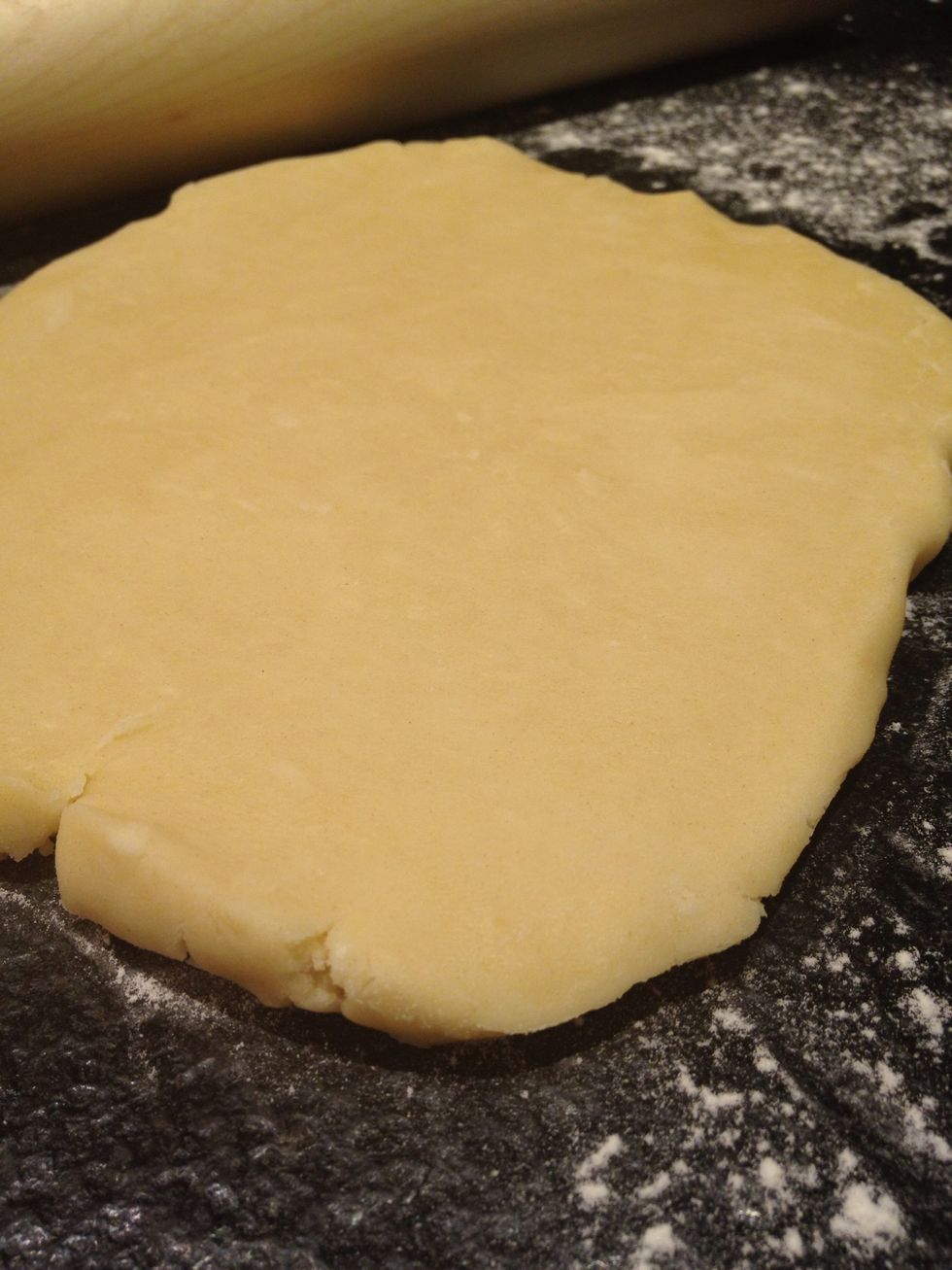 Roll.. Sprinkle more if needed. Don't forget to sprinkle the bottom too. Do it fast or you will have trouble dealing with the dough as it gets warmer.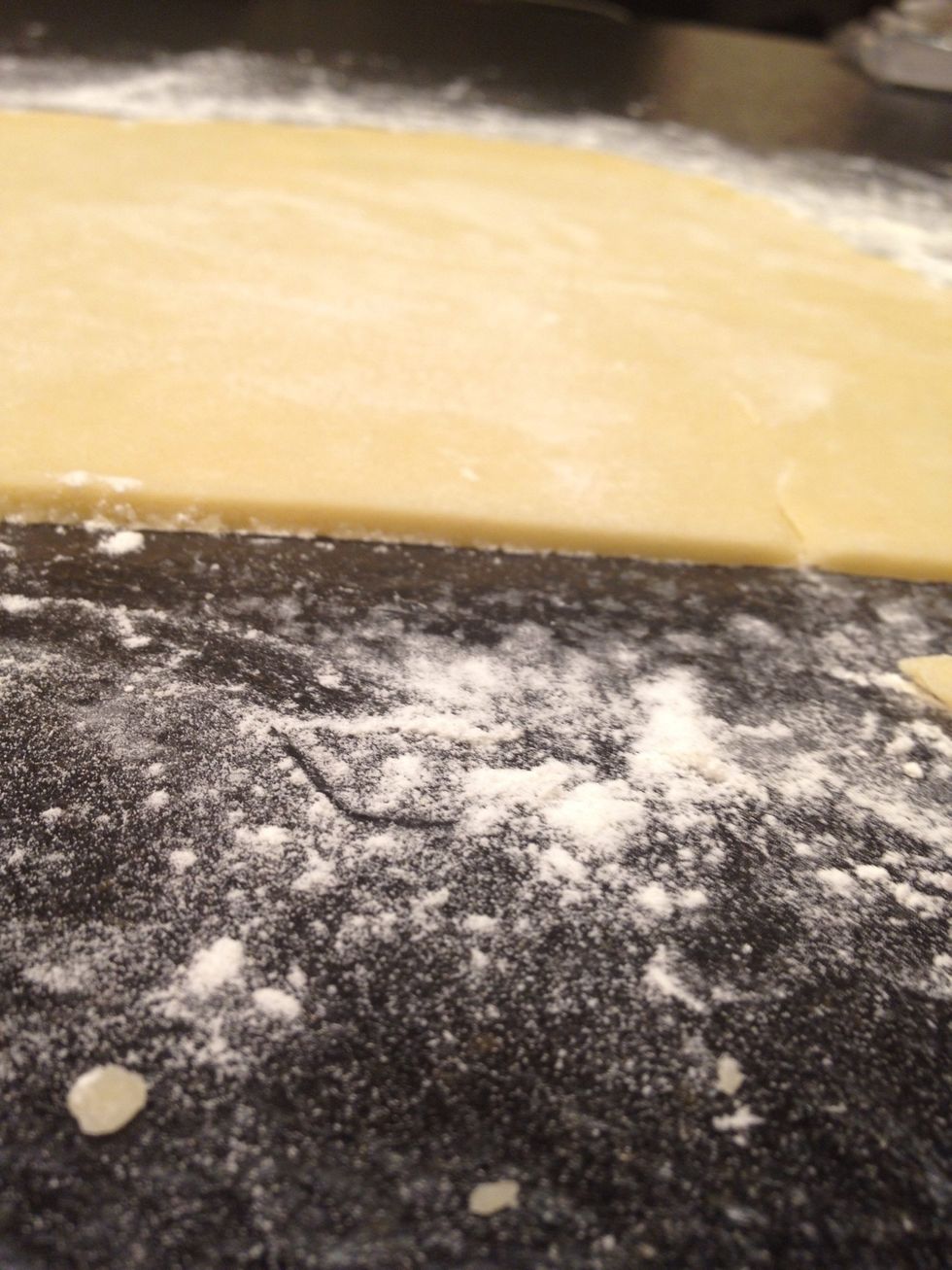 Get the thickness that you want.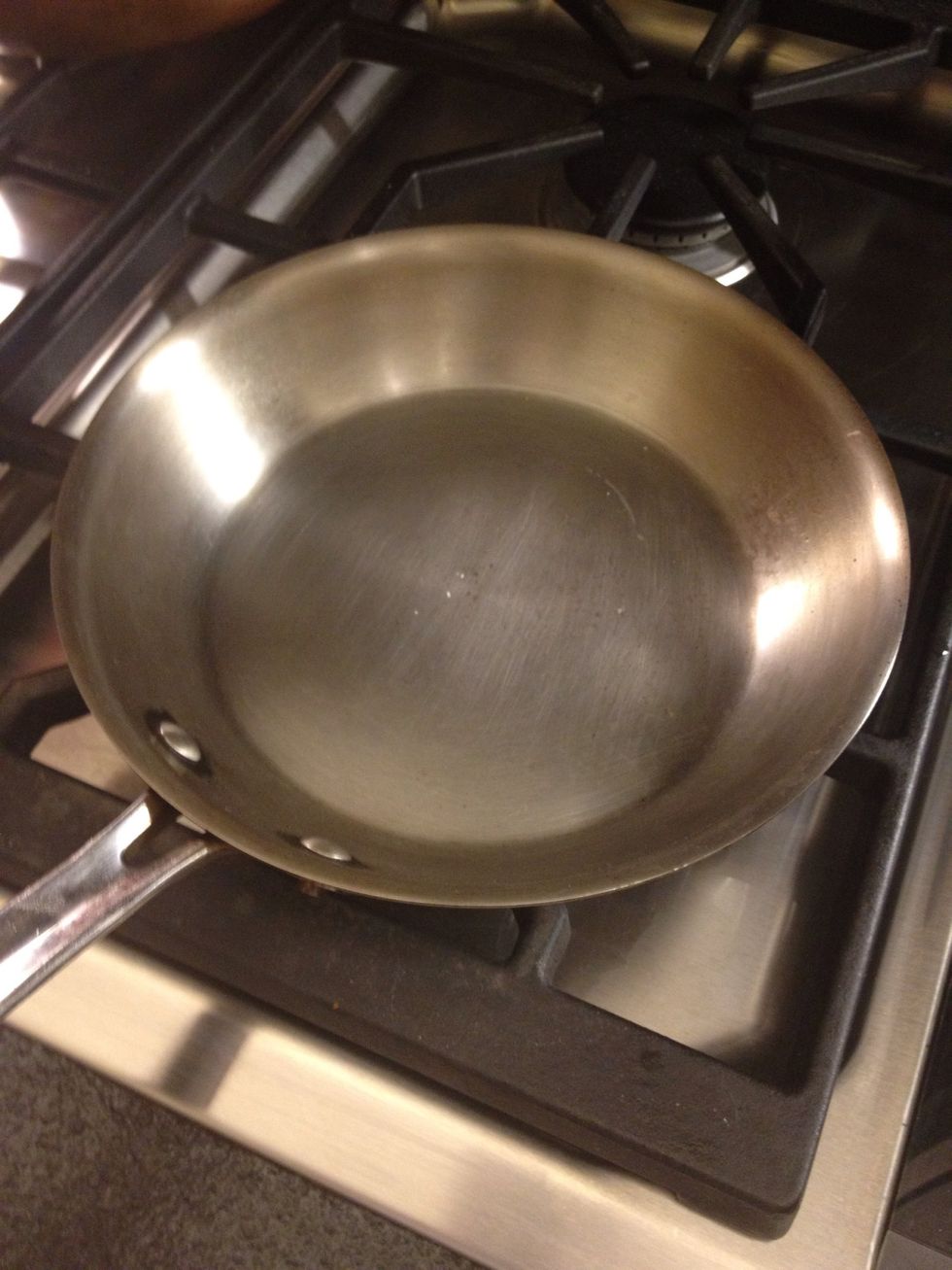 Grab the pan, or container, that you are going to do your pie on.
Measure.
Cut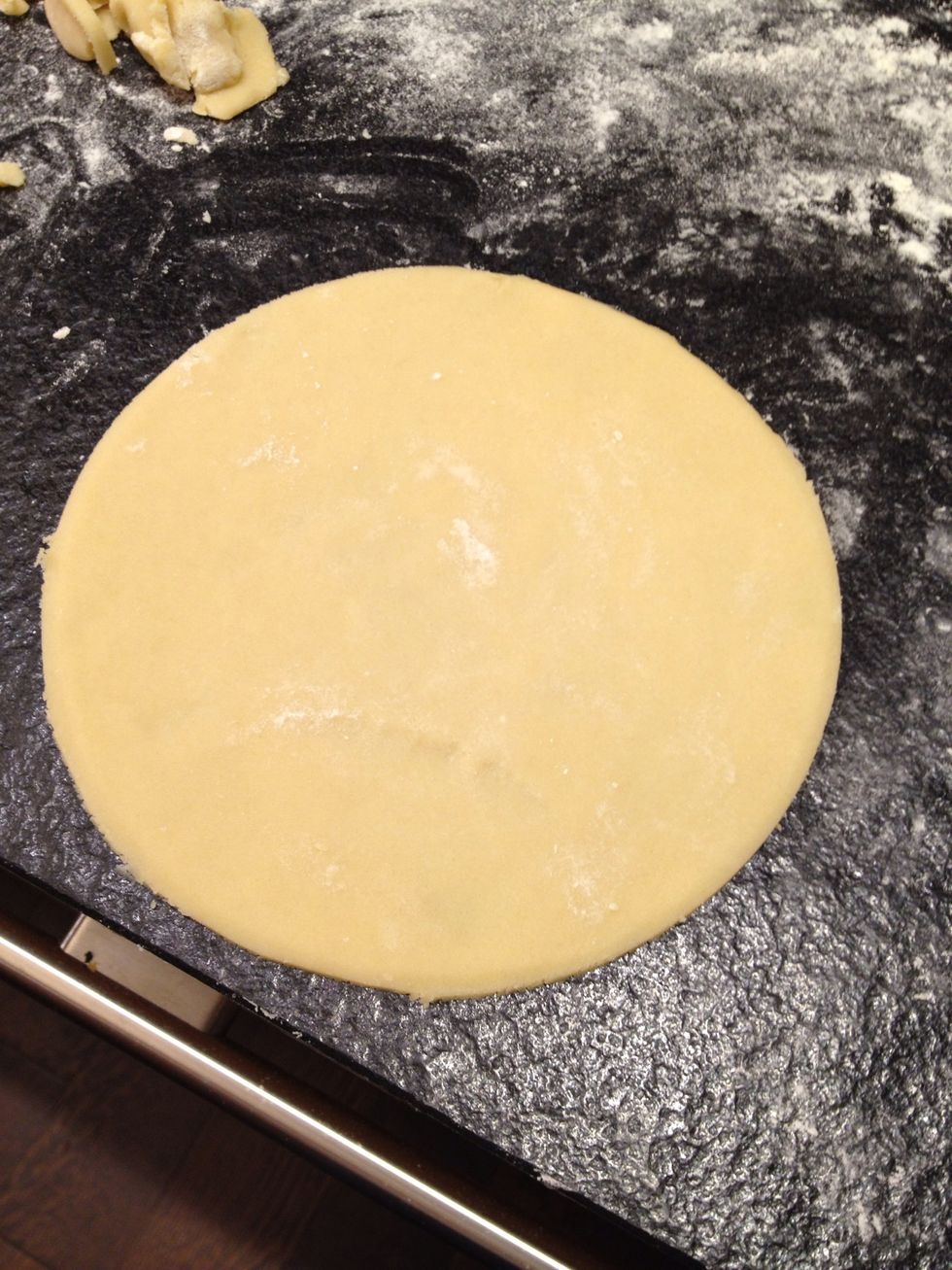 Discard the rest. Or mix with ice-cream and make Ben & Jerry's at home.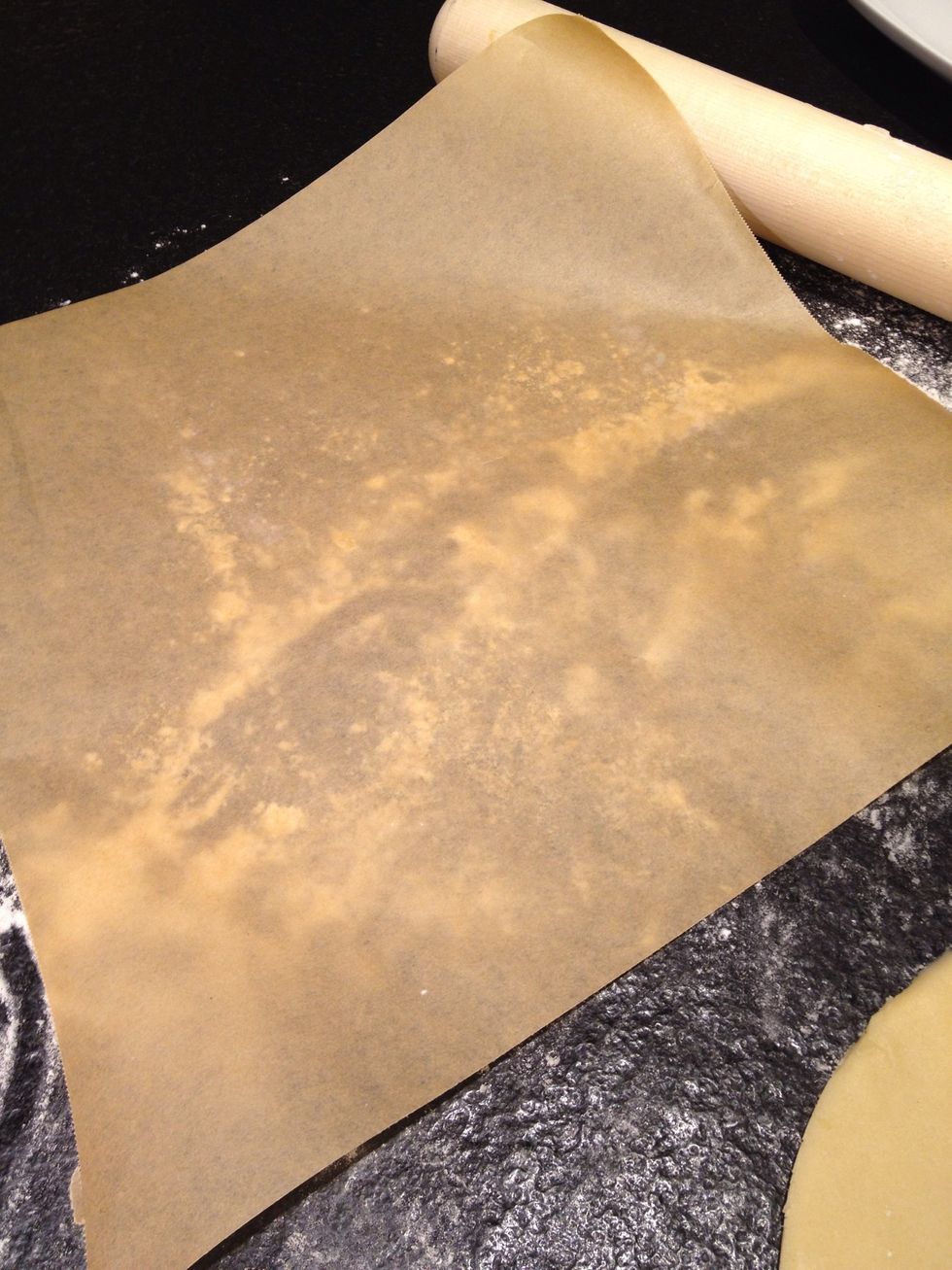 Parchment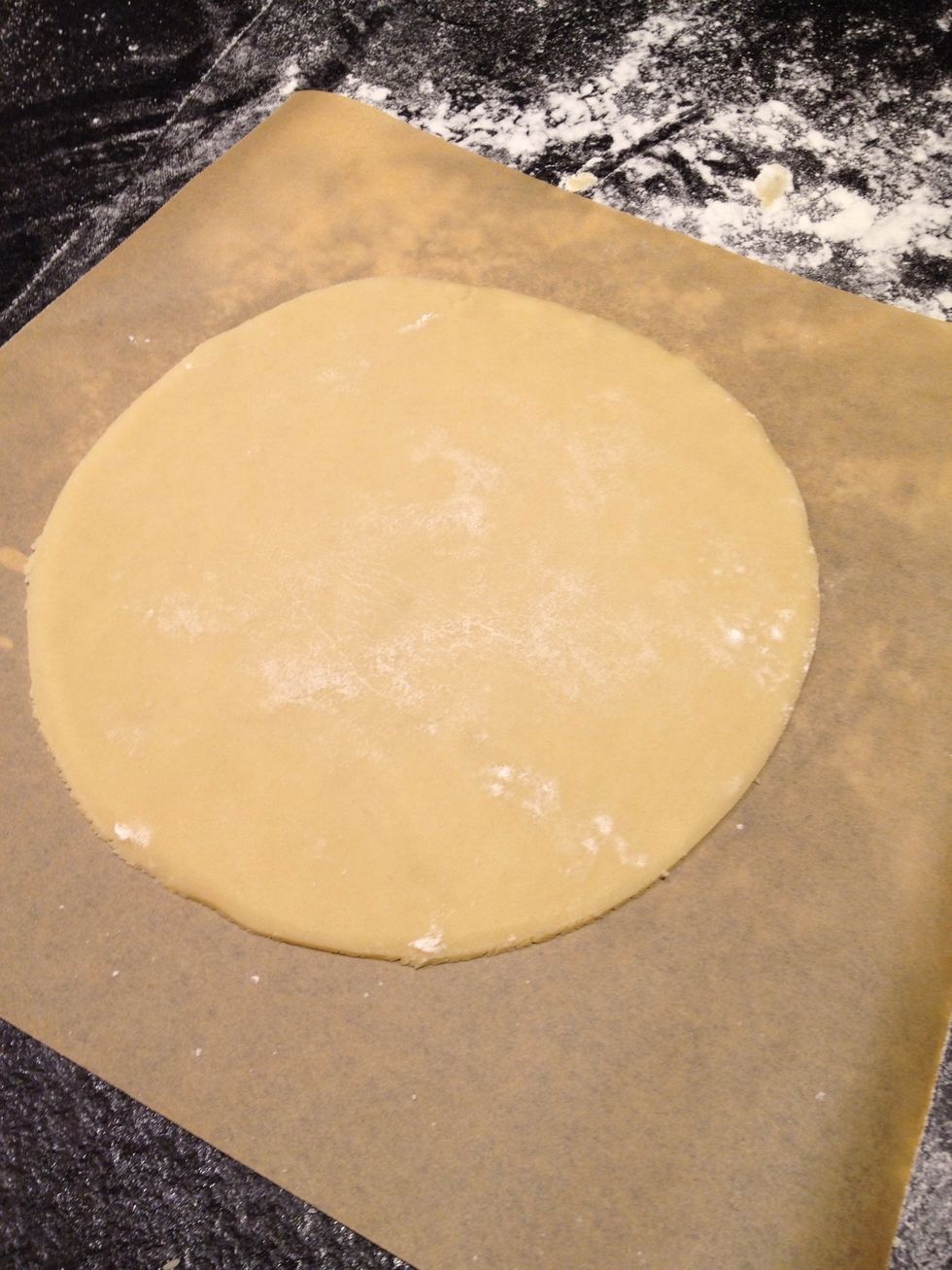 Into the parchment.
Freeze until you need it.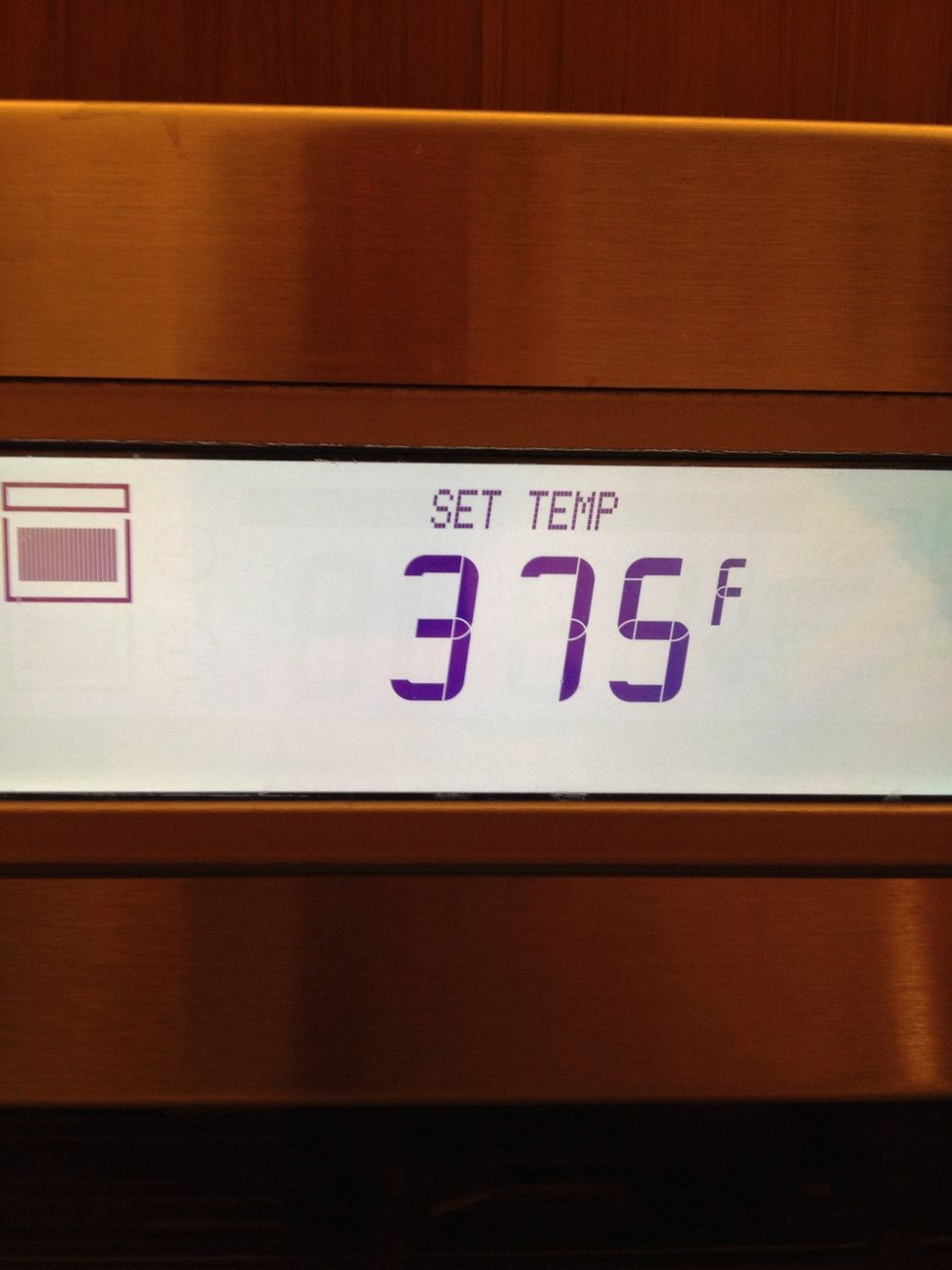 Pre-heat your oven at 375F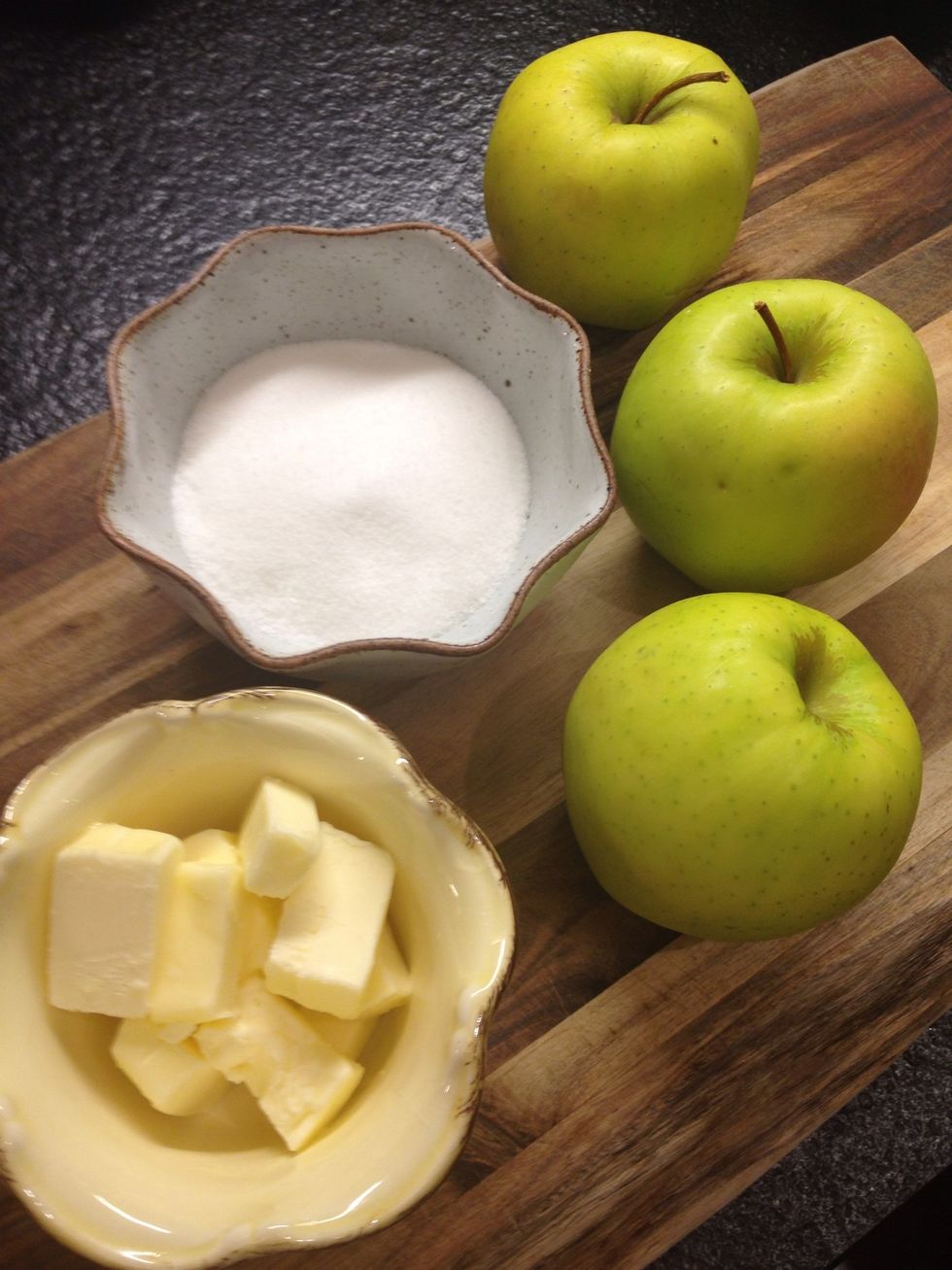 Apple (Golden Delicious or other that holds its shape), 90g butter and 100g sugar.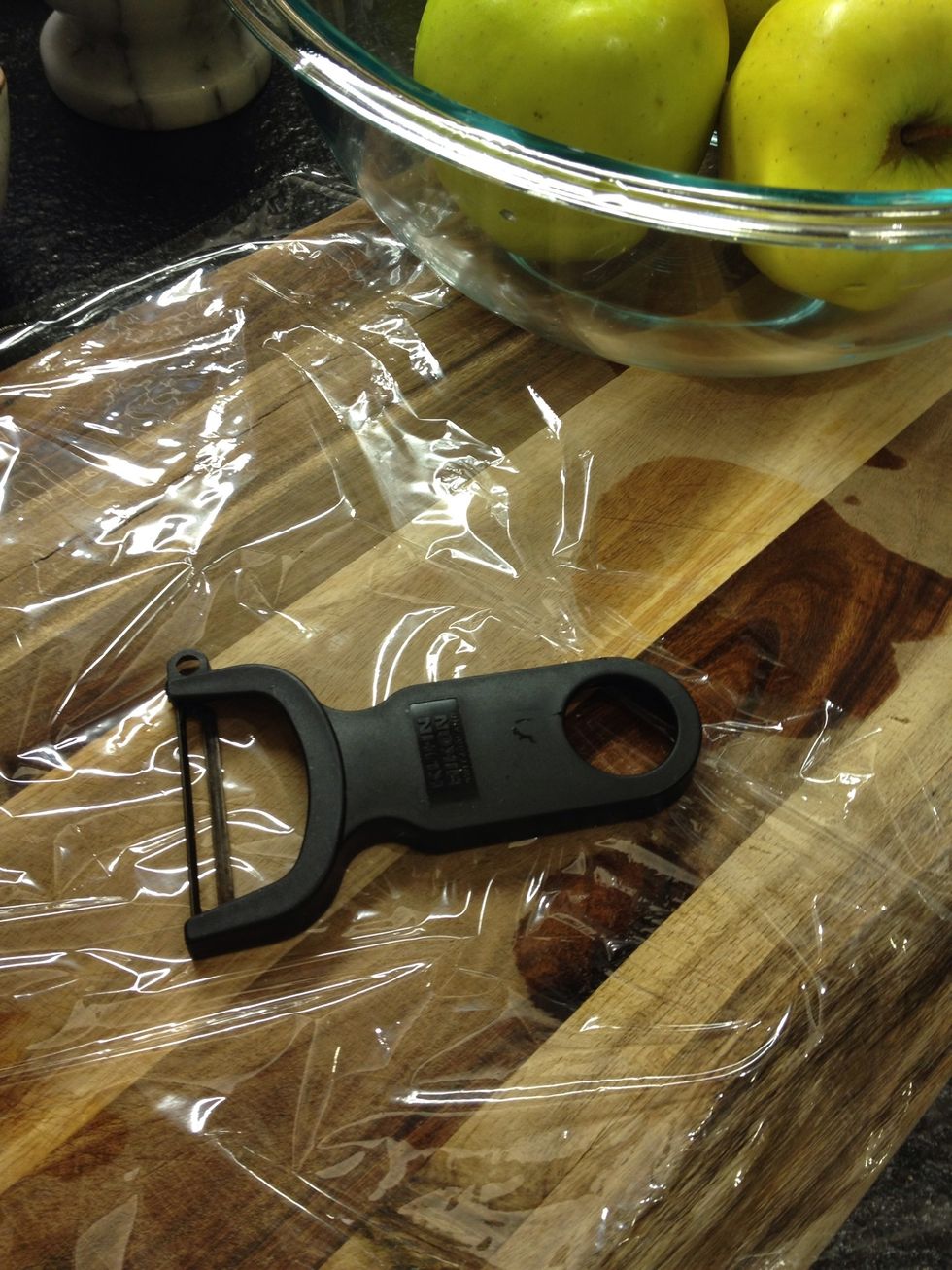 Peel and plastic wrap.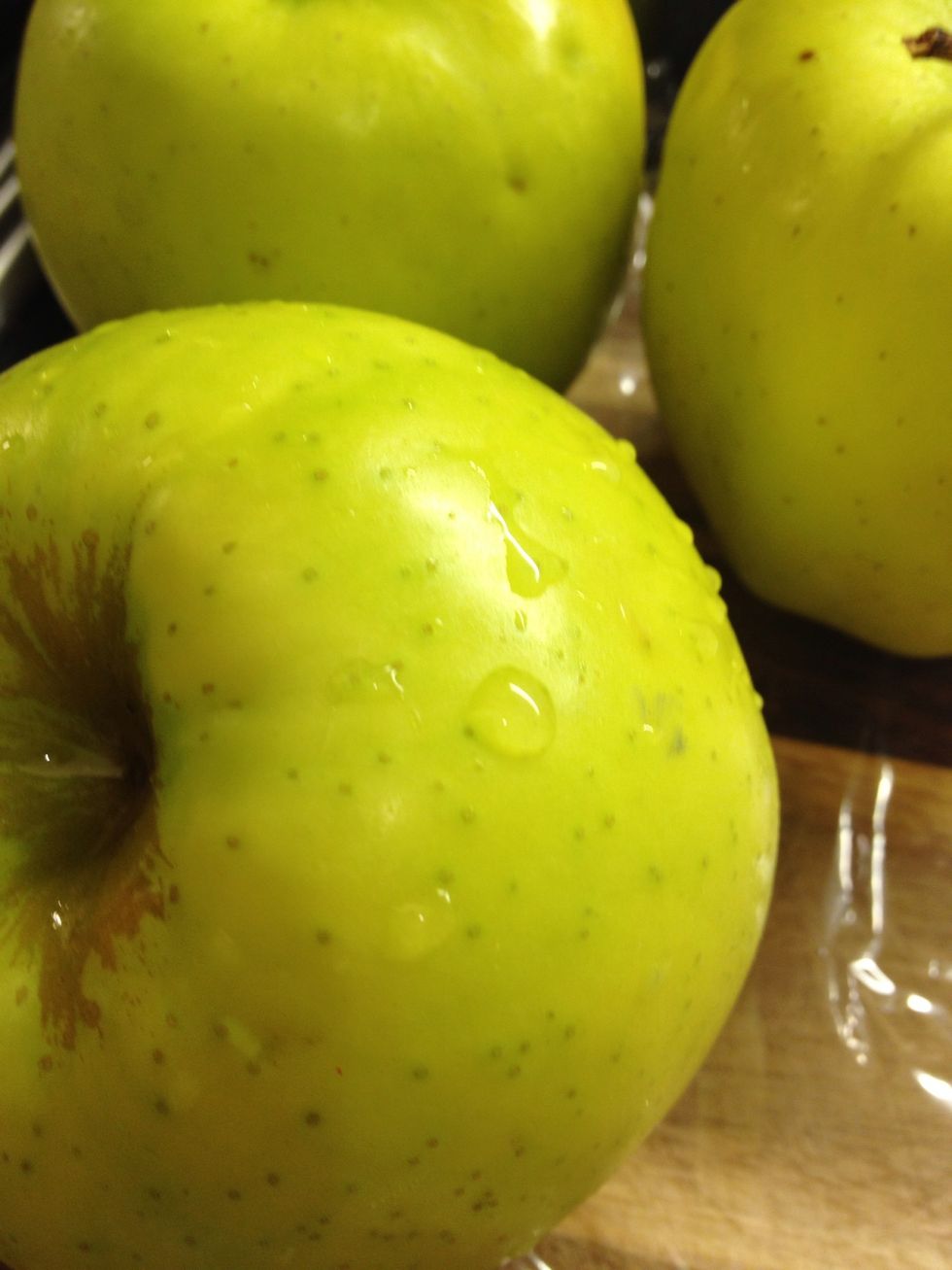 Wash the apples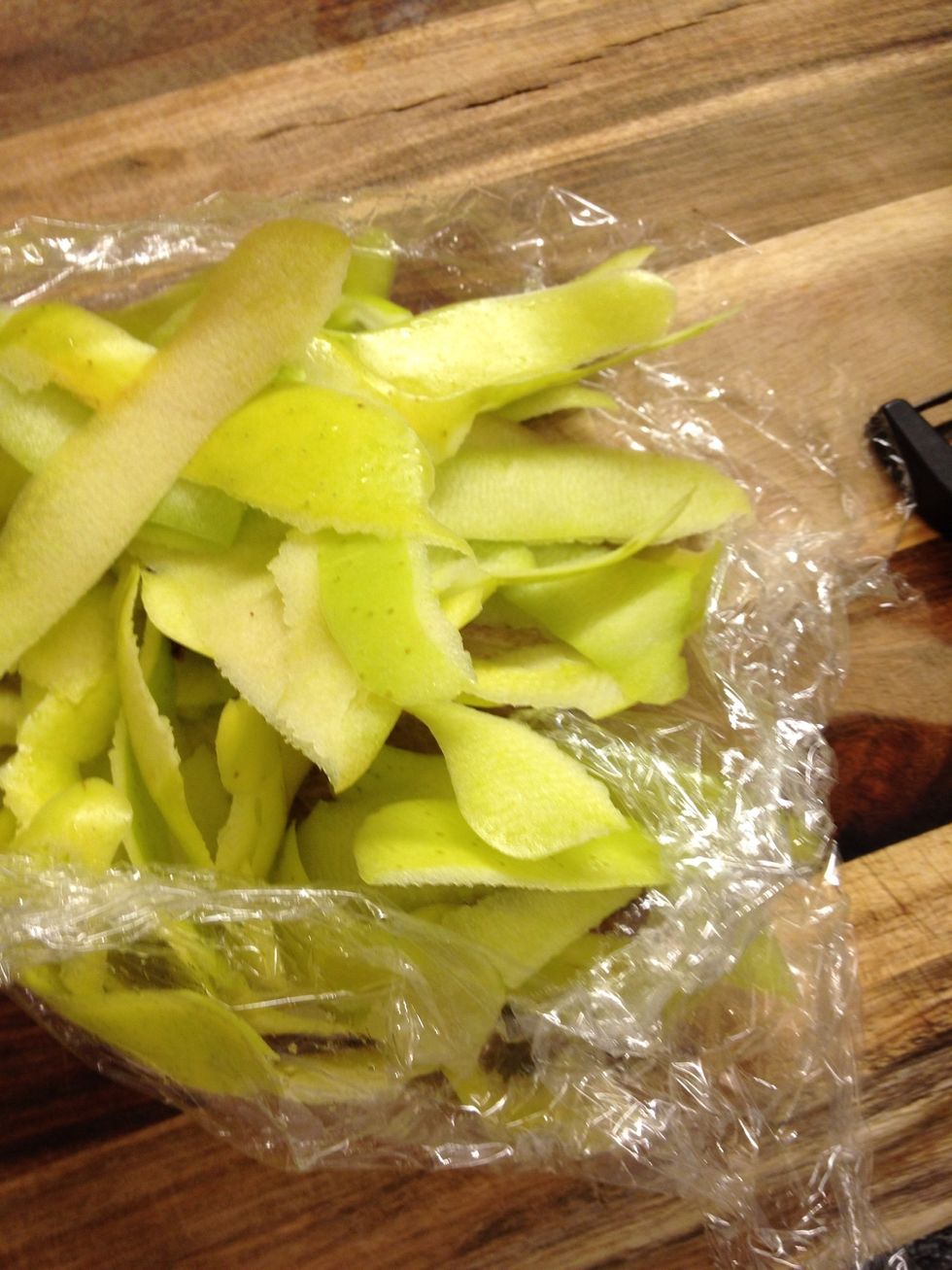 Peel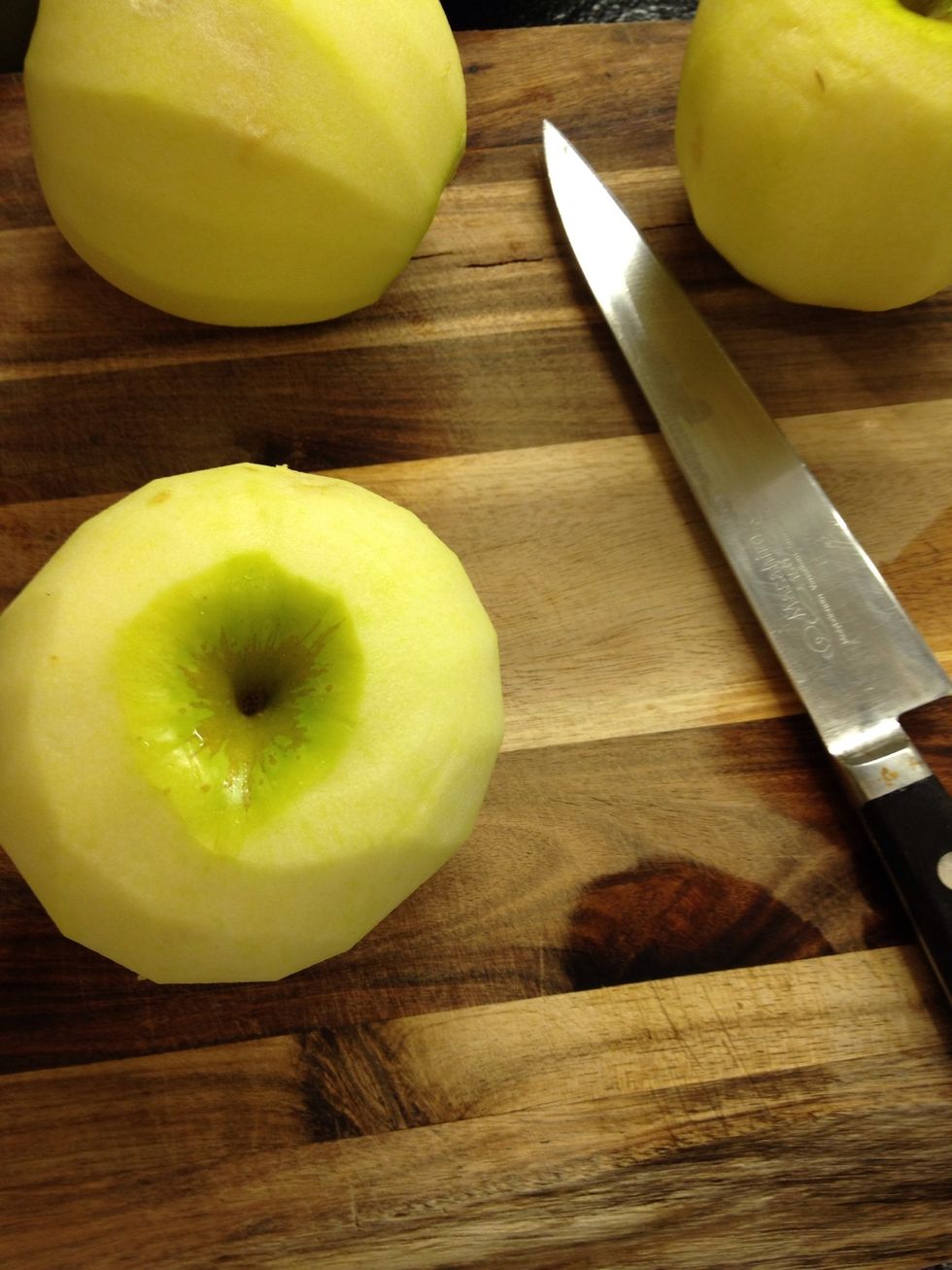 All of them
Put it a bowl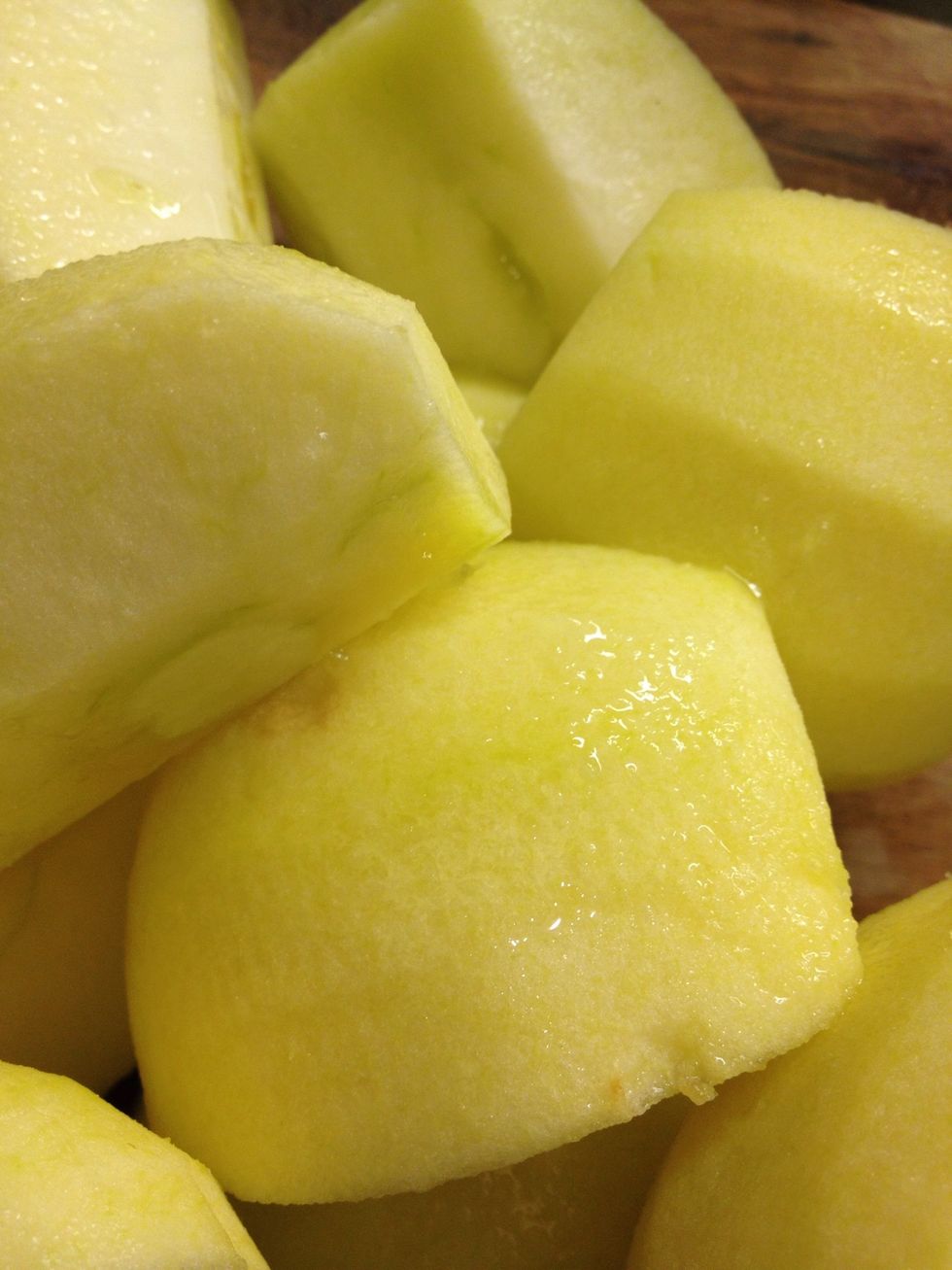 Add some lemon juice to it.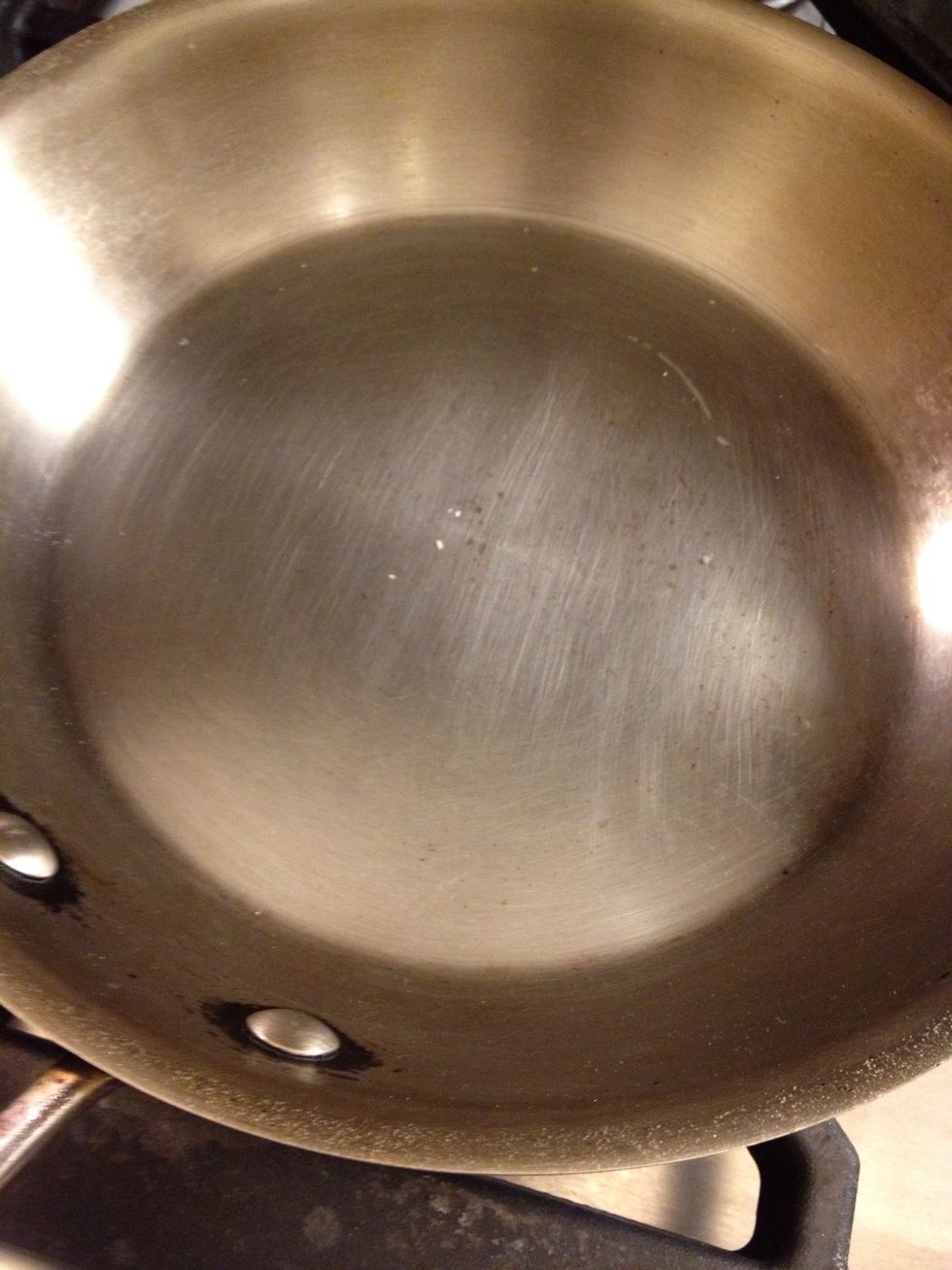 Get your pan.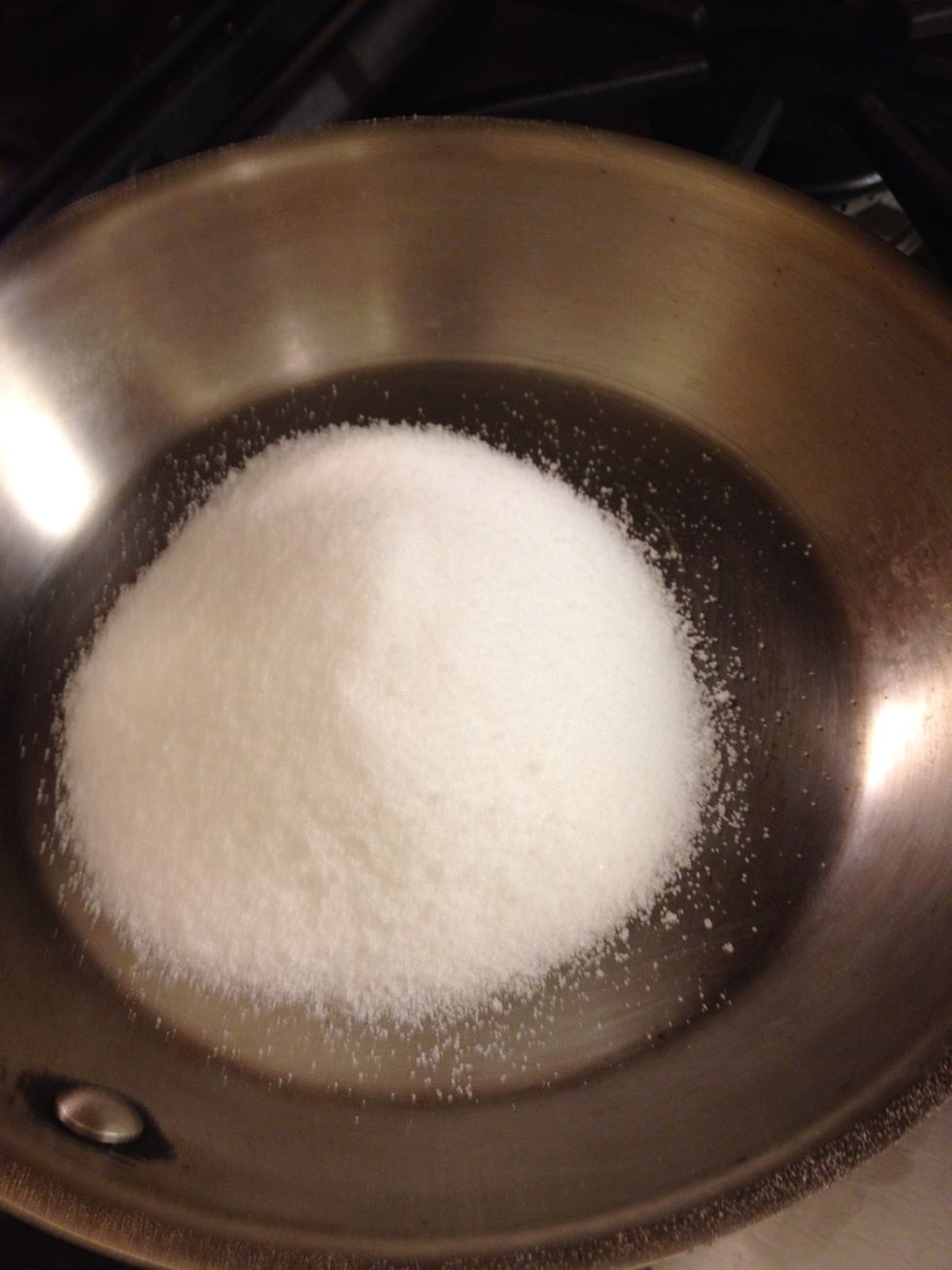 Add sugar.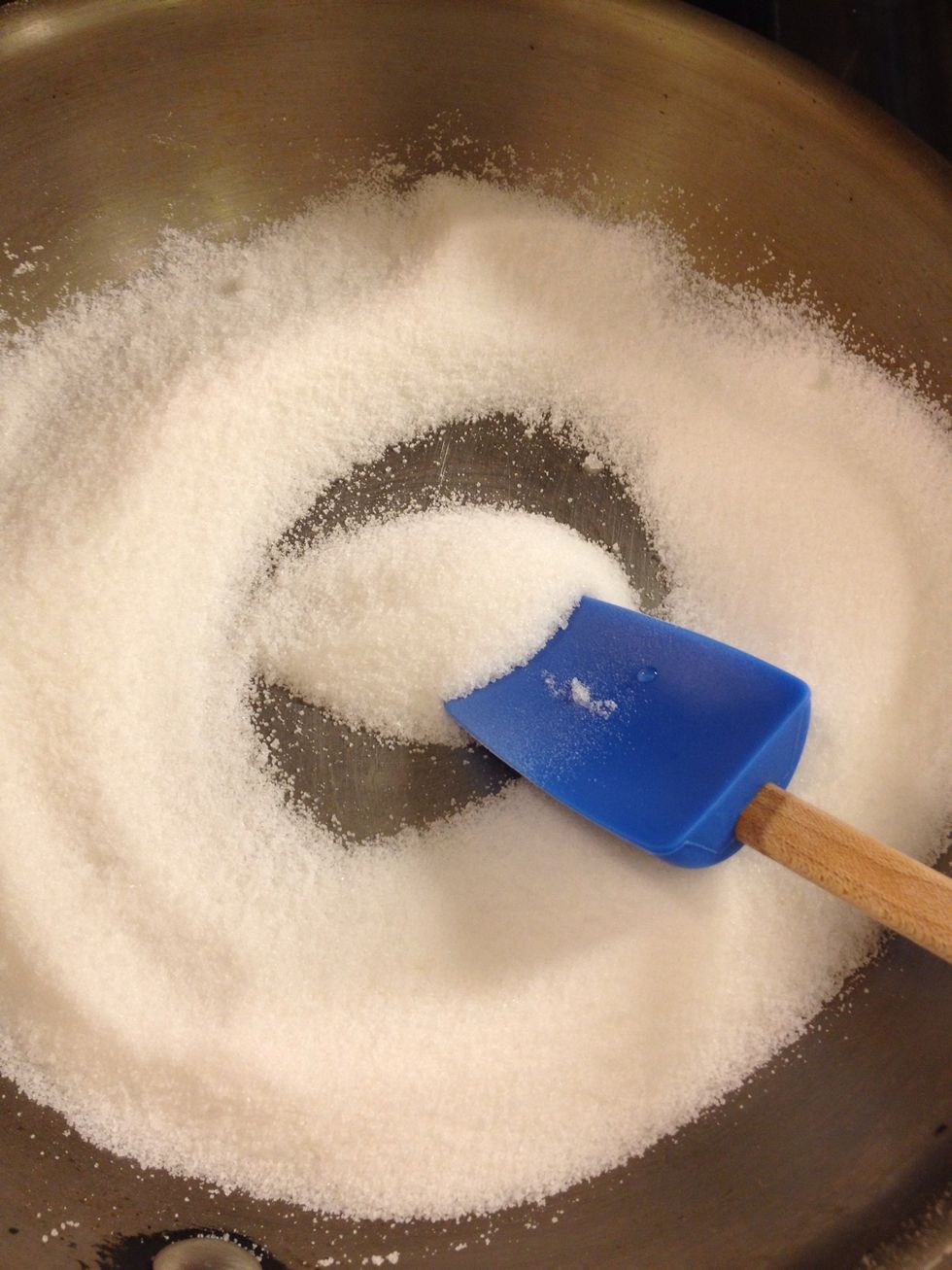 High heat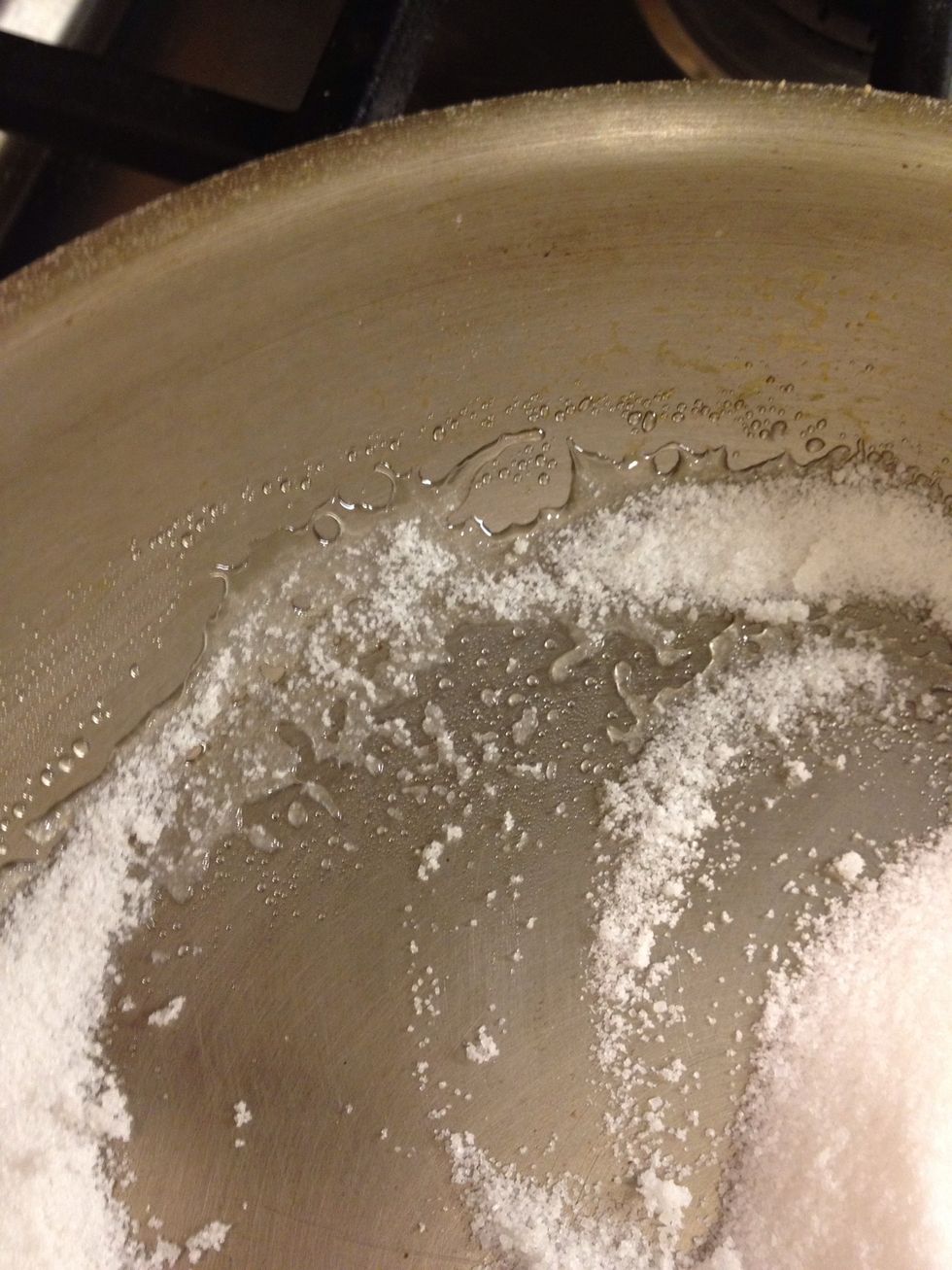 Starts to melt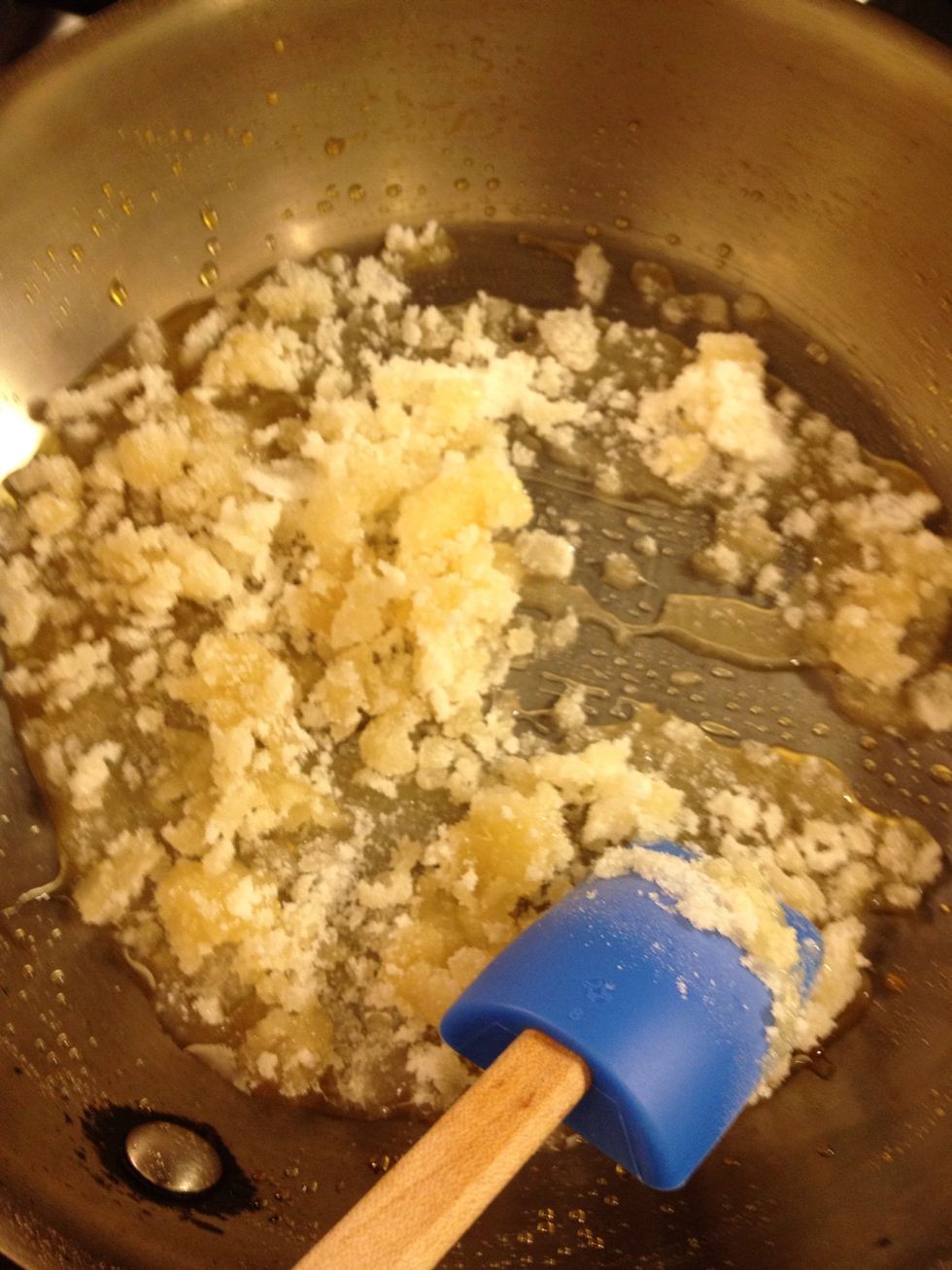 And more.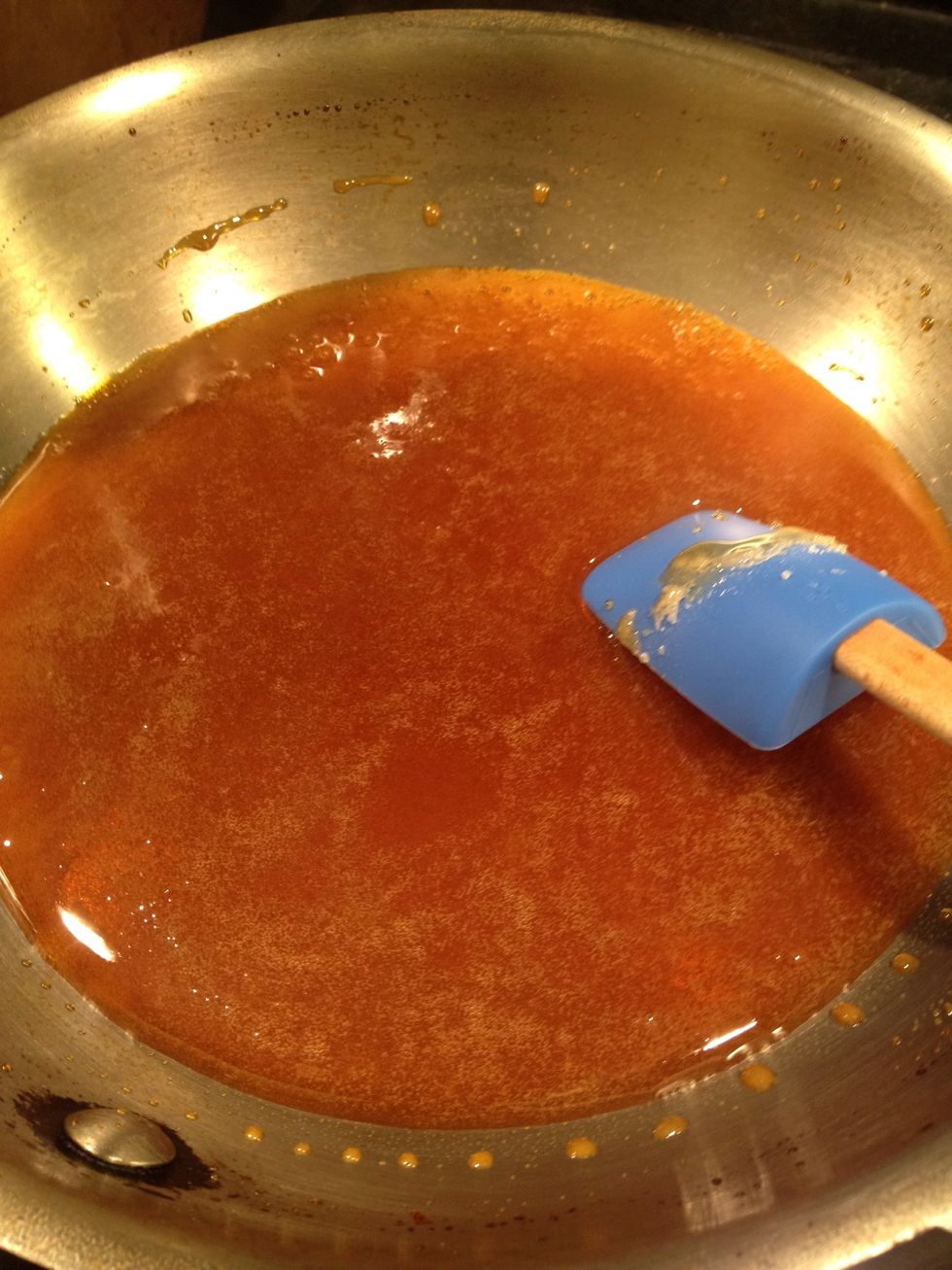 Until its caramel. Do not put your finger there.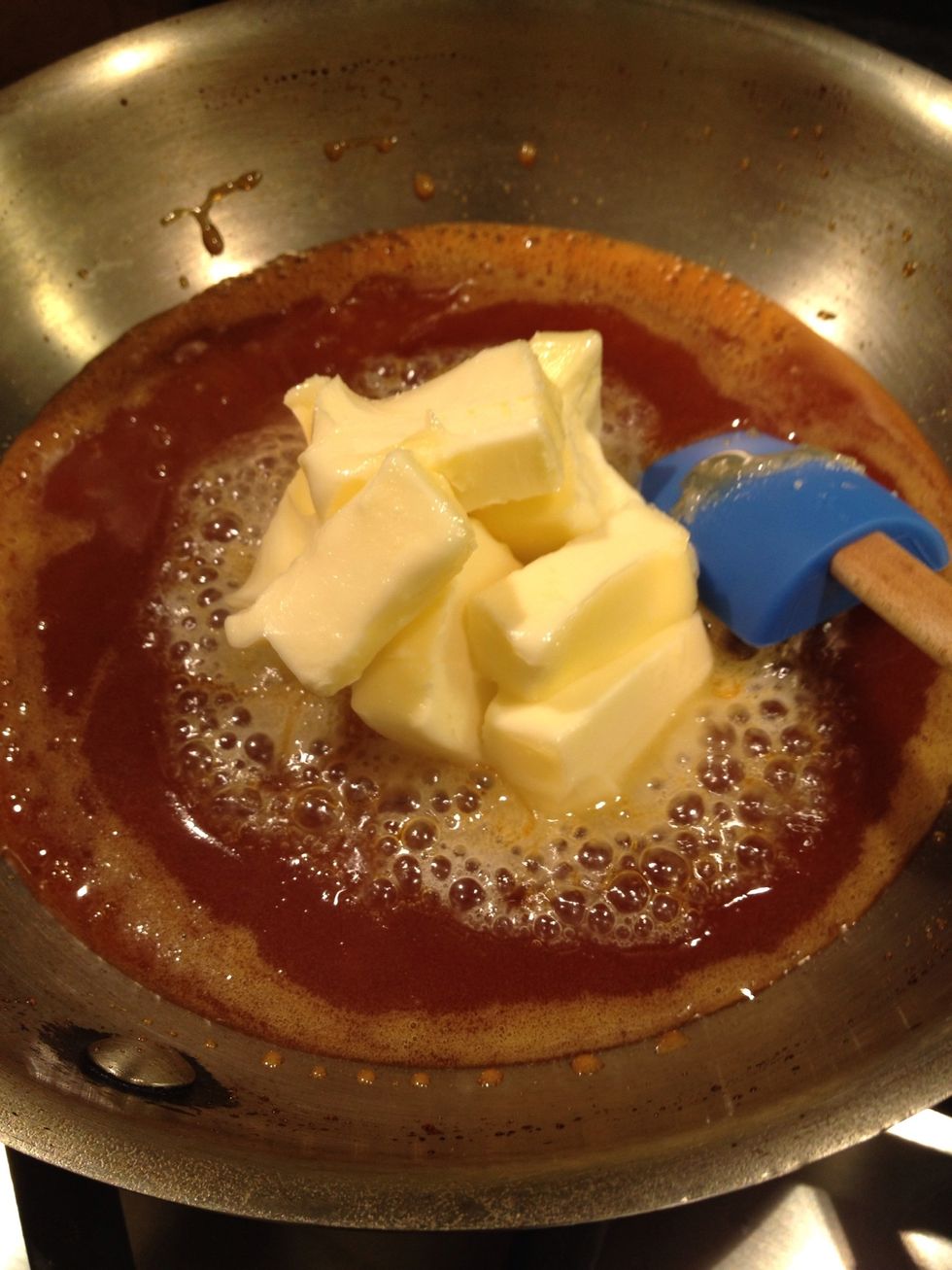 Turn off the heat and add your butter
Bubbles.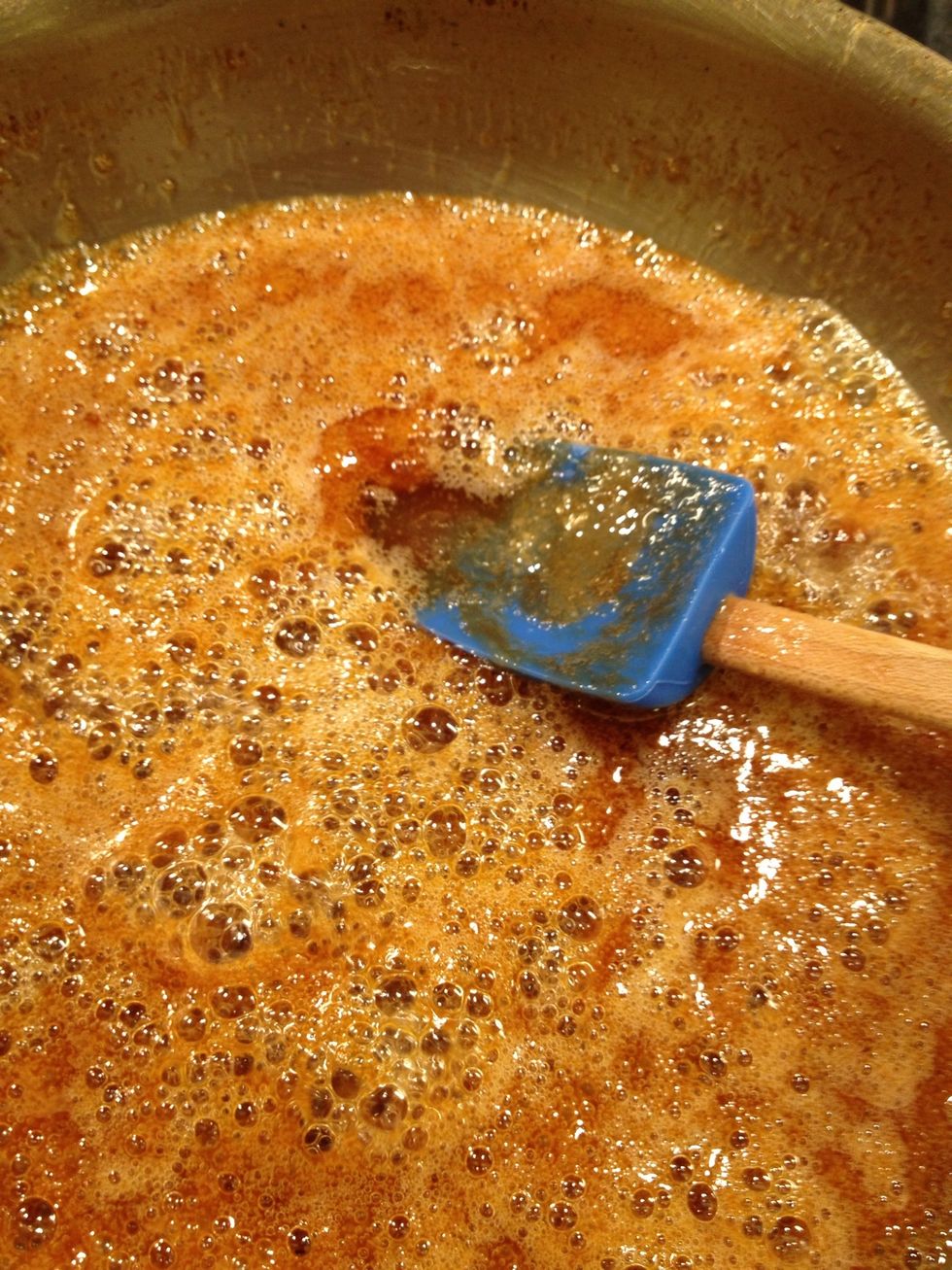 The juice of half a lemon.
Add your apples.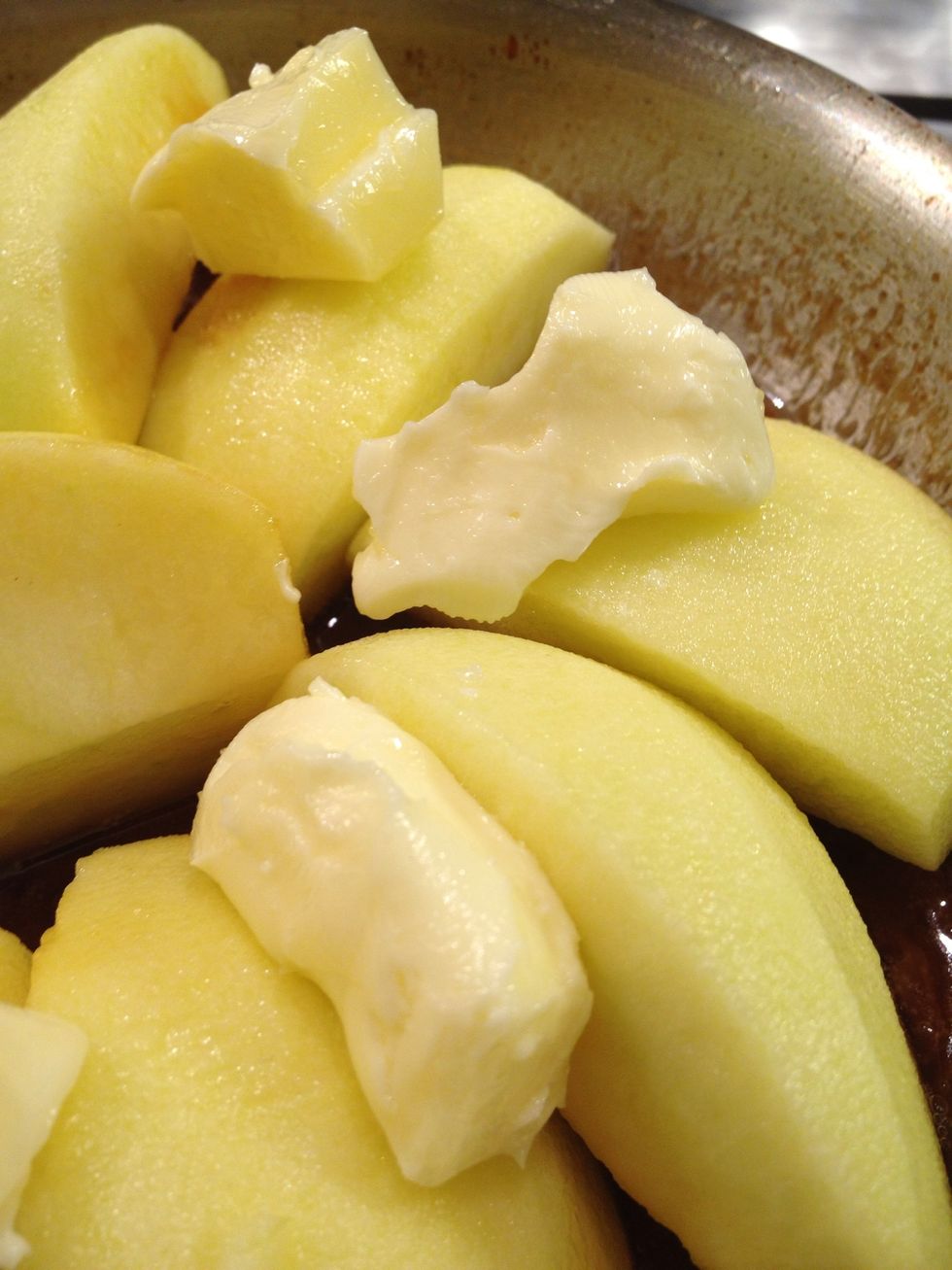 Some more butter.
In the oven for twenty minutes.
With the remaining apples pieces
Cut into smaller pieces.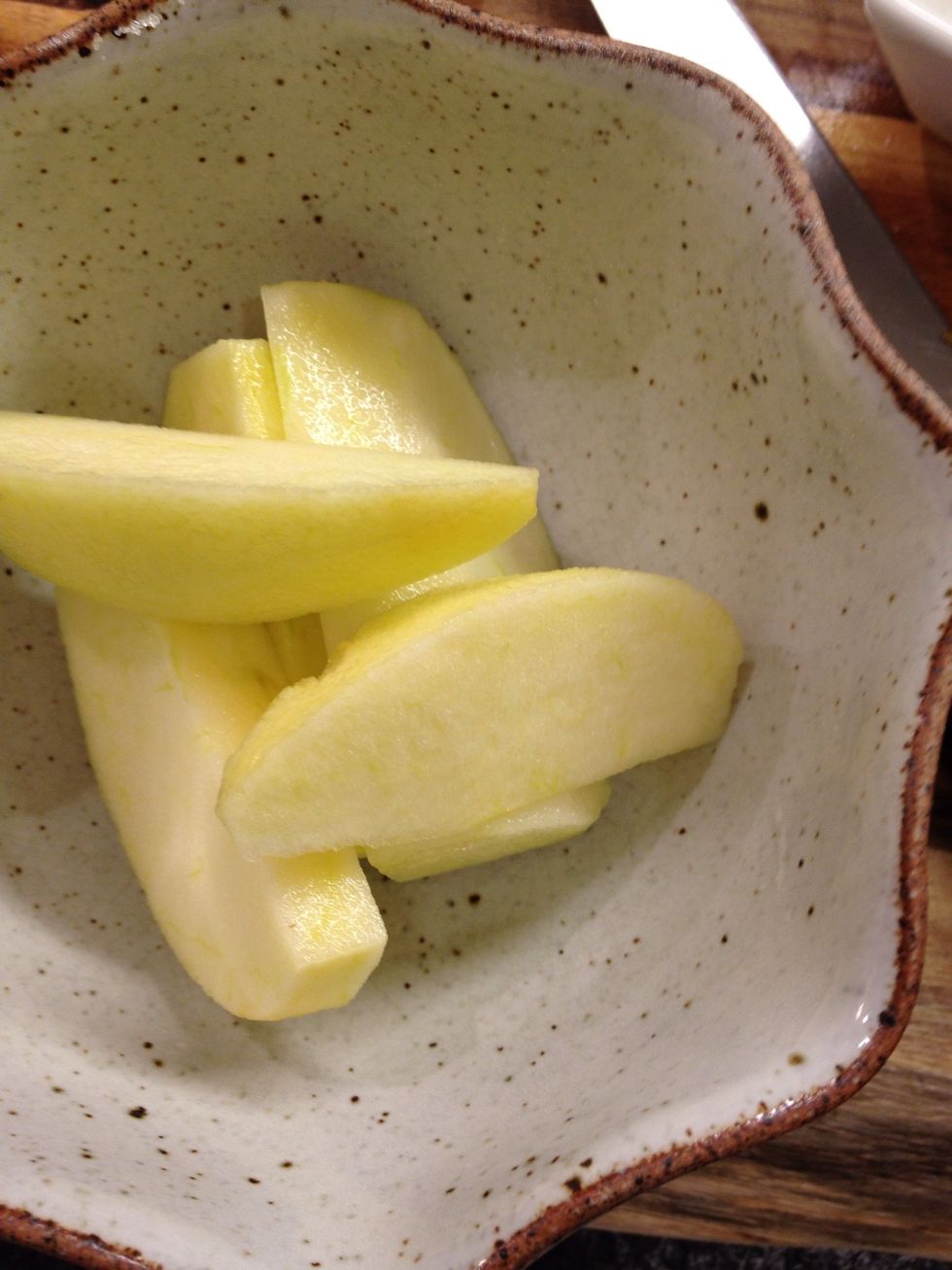 And snack.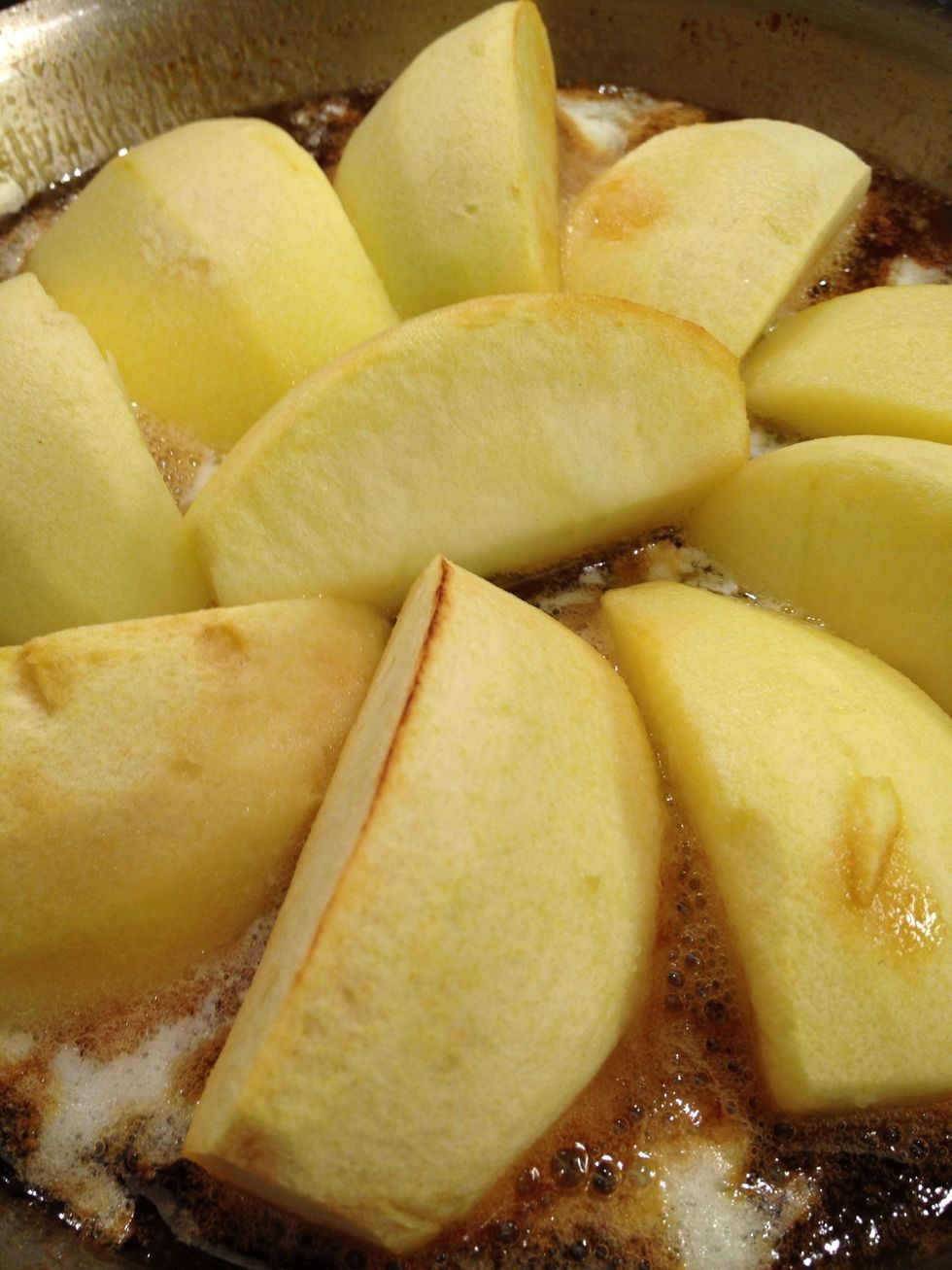 It will get a little color on it.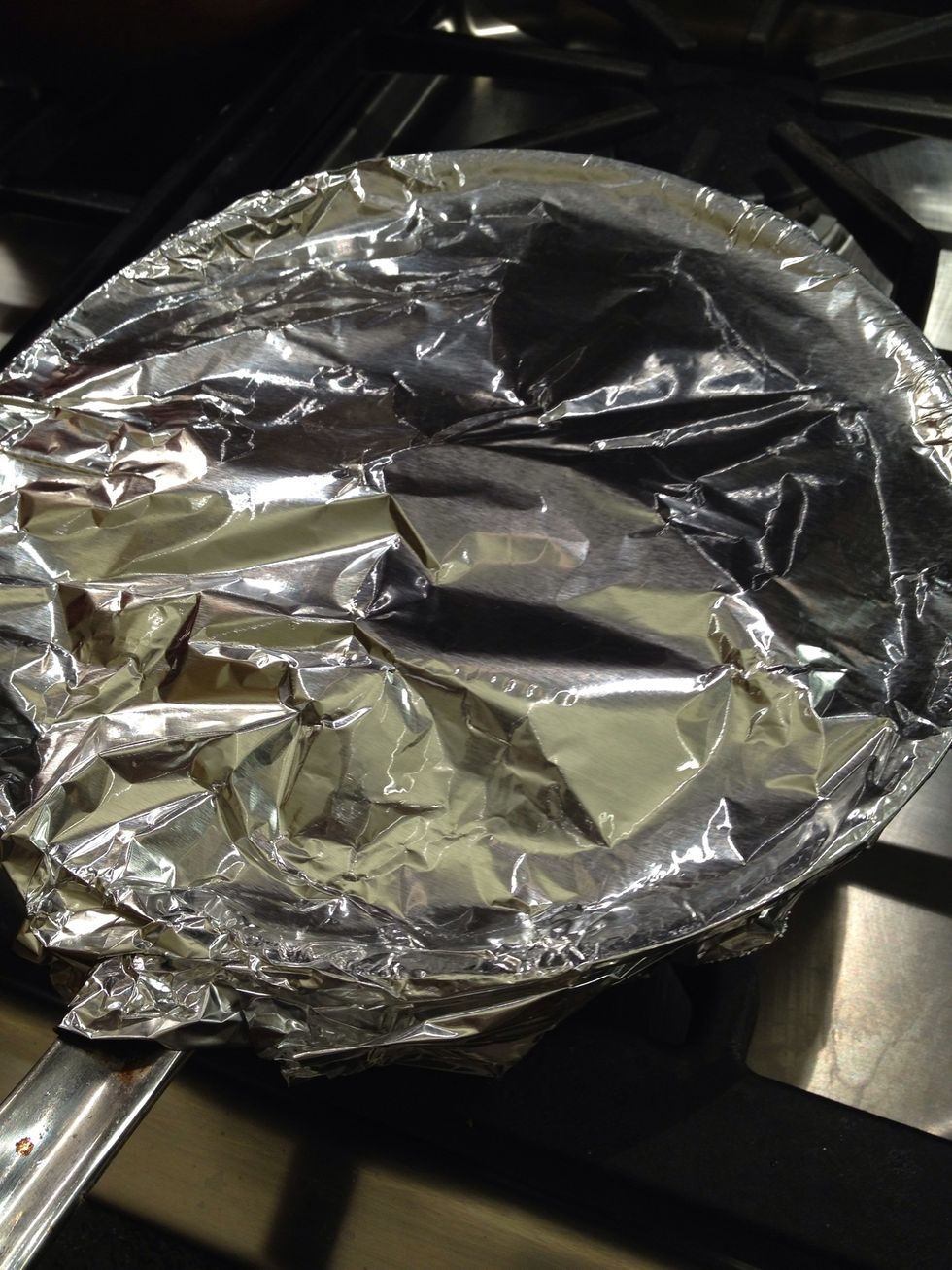 Take if off and cover with foil. Be careful, hot handle.
Twenty minutes more.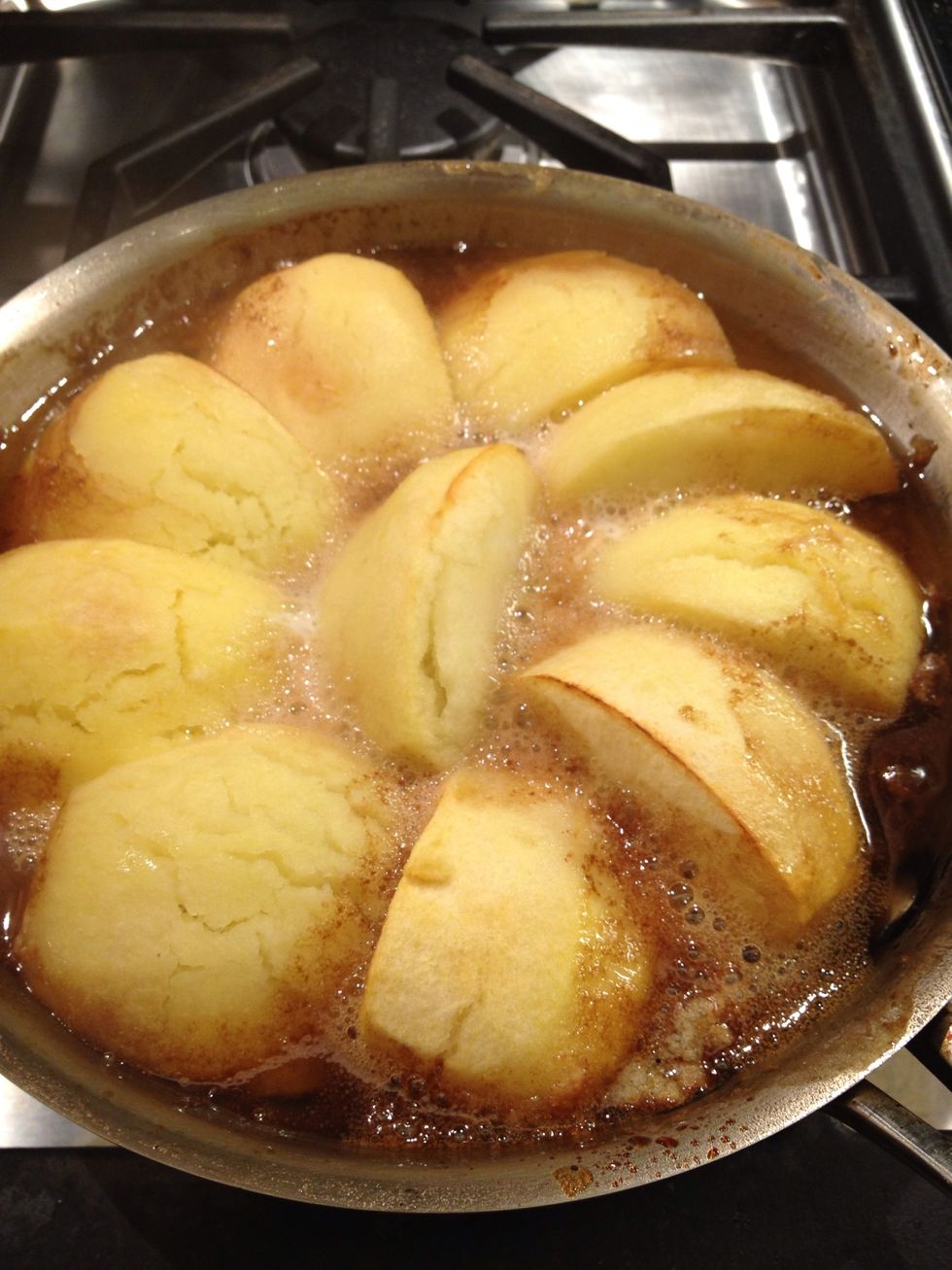 It will seem very unhealthy.
Grab your frozen piece of dough.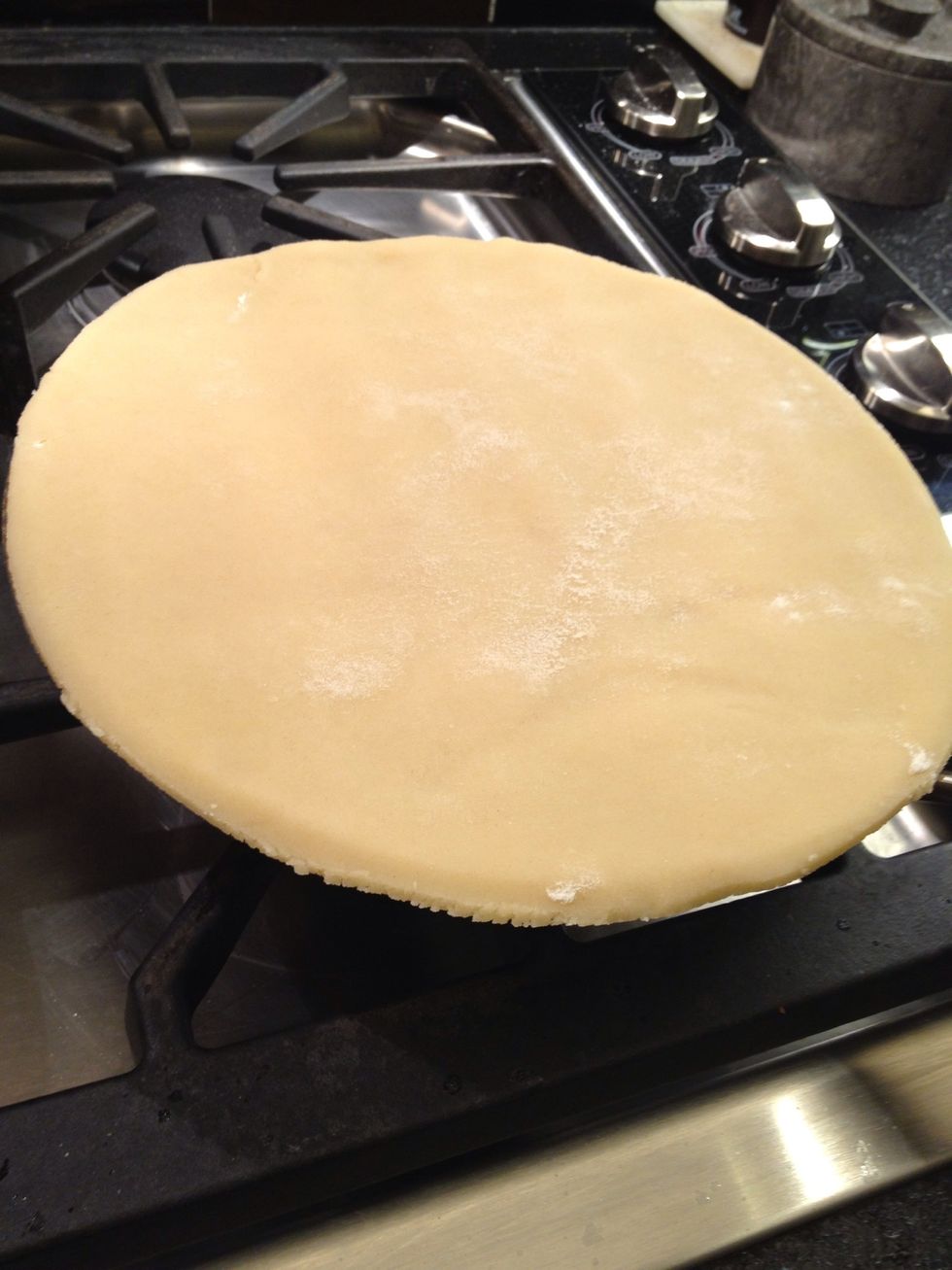 Cover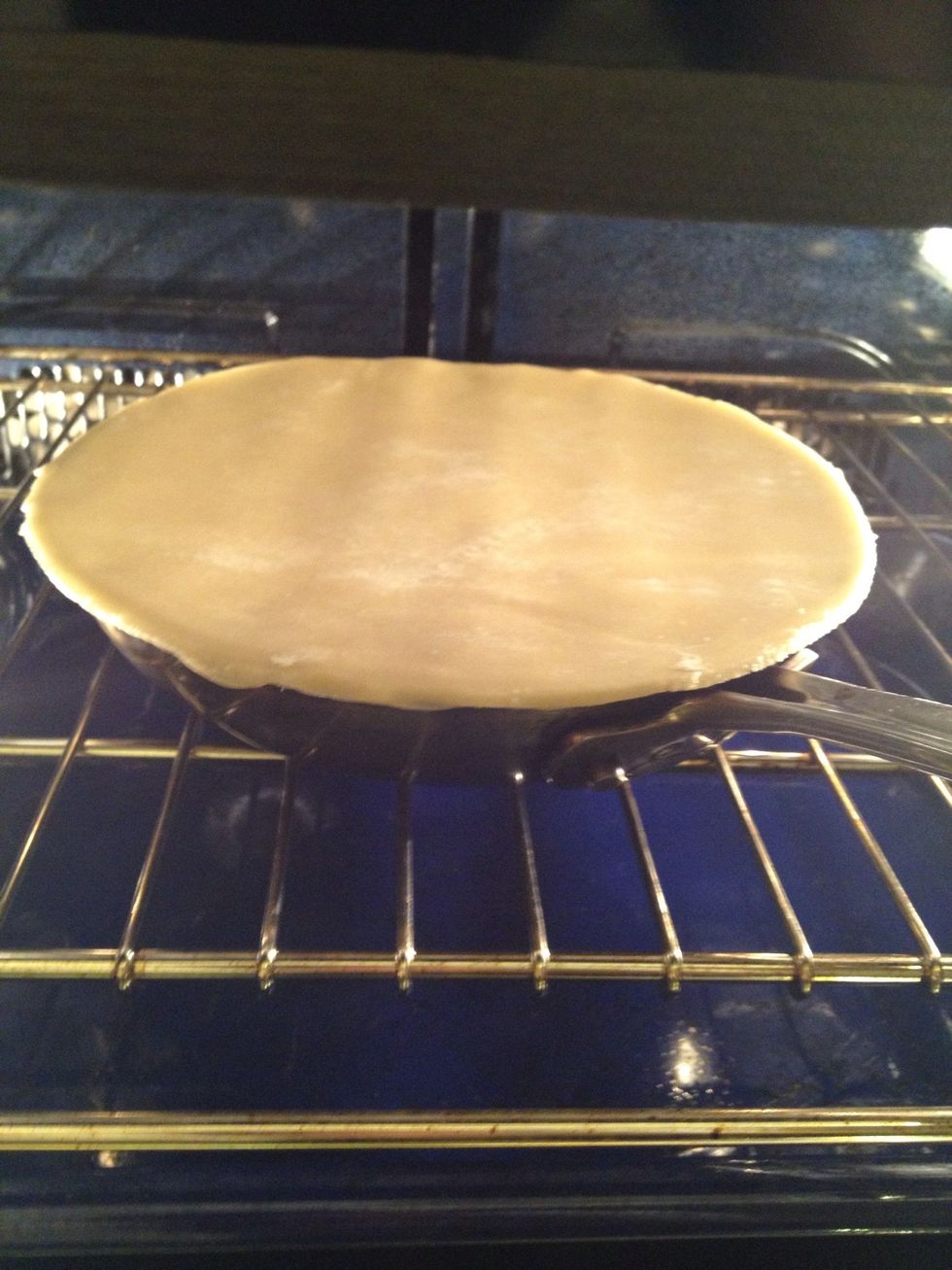 Bake for about thirty minutes more.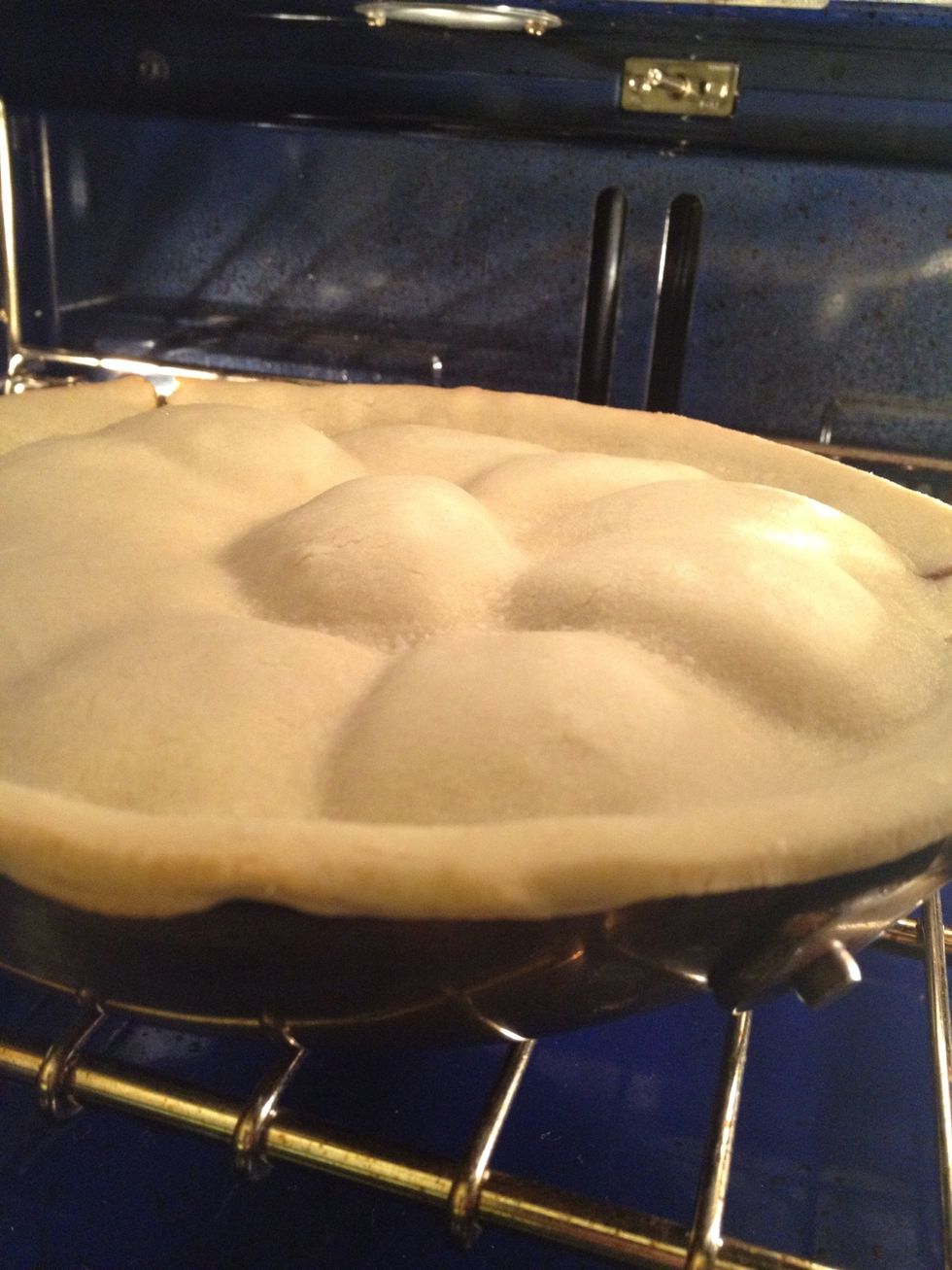 Check once in a while just to make sure it's right.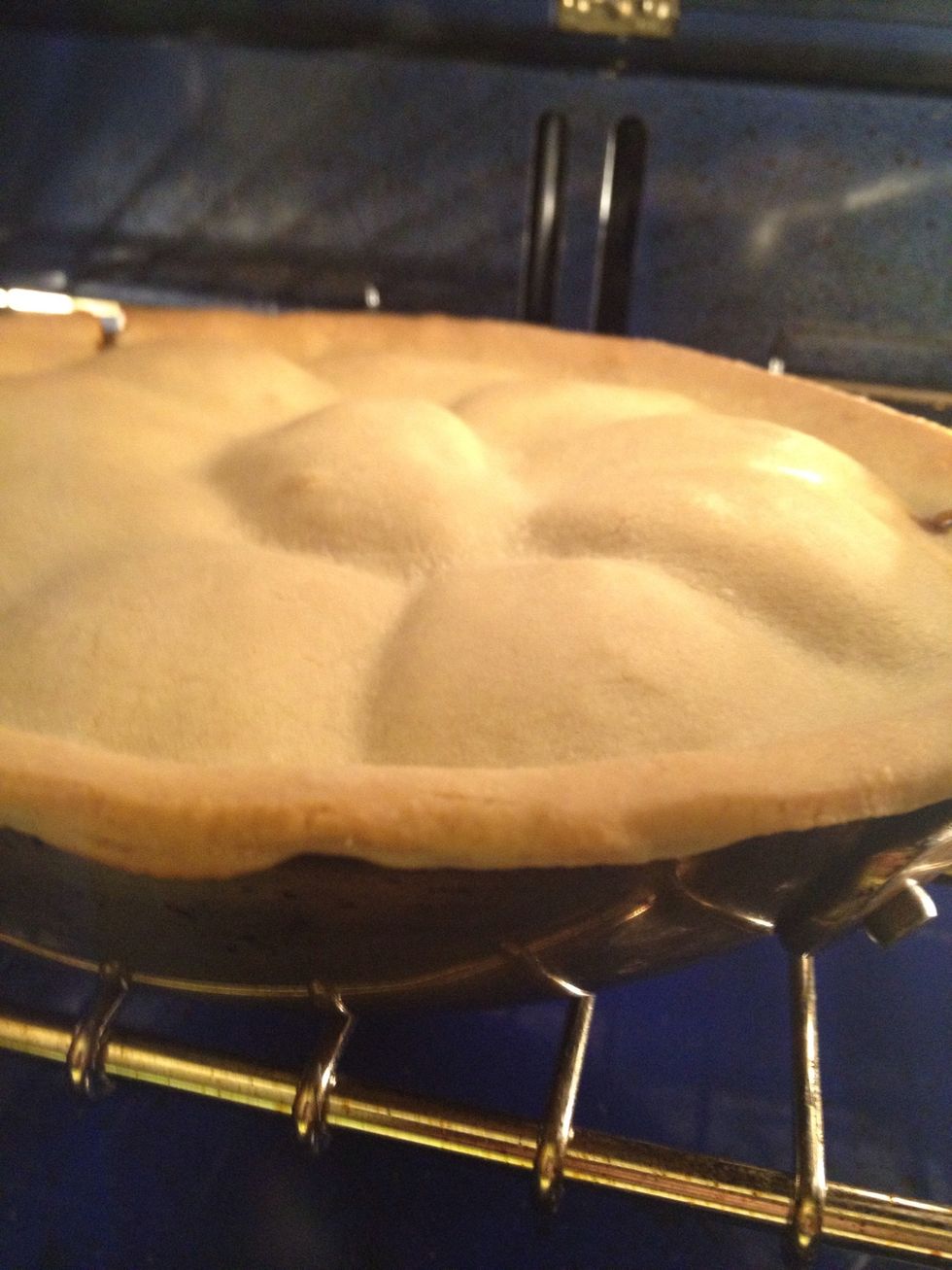 It will get some color.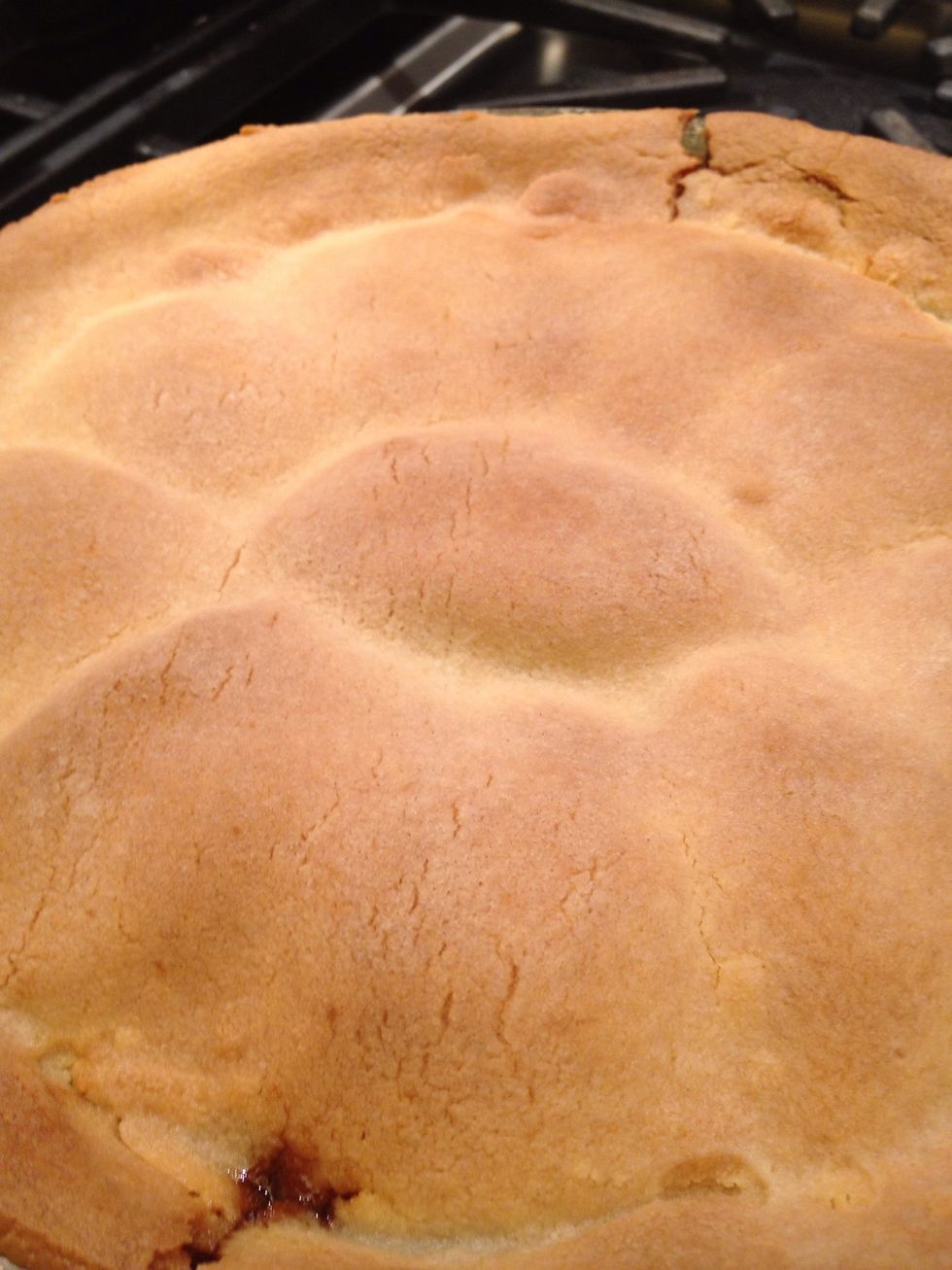 Don't mind the cracks. Chill it completely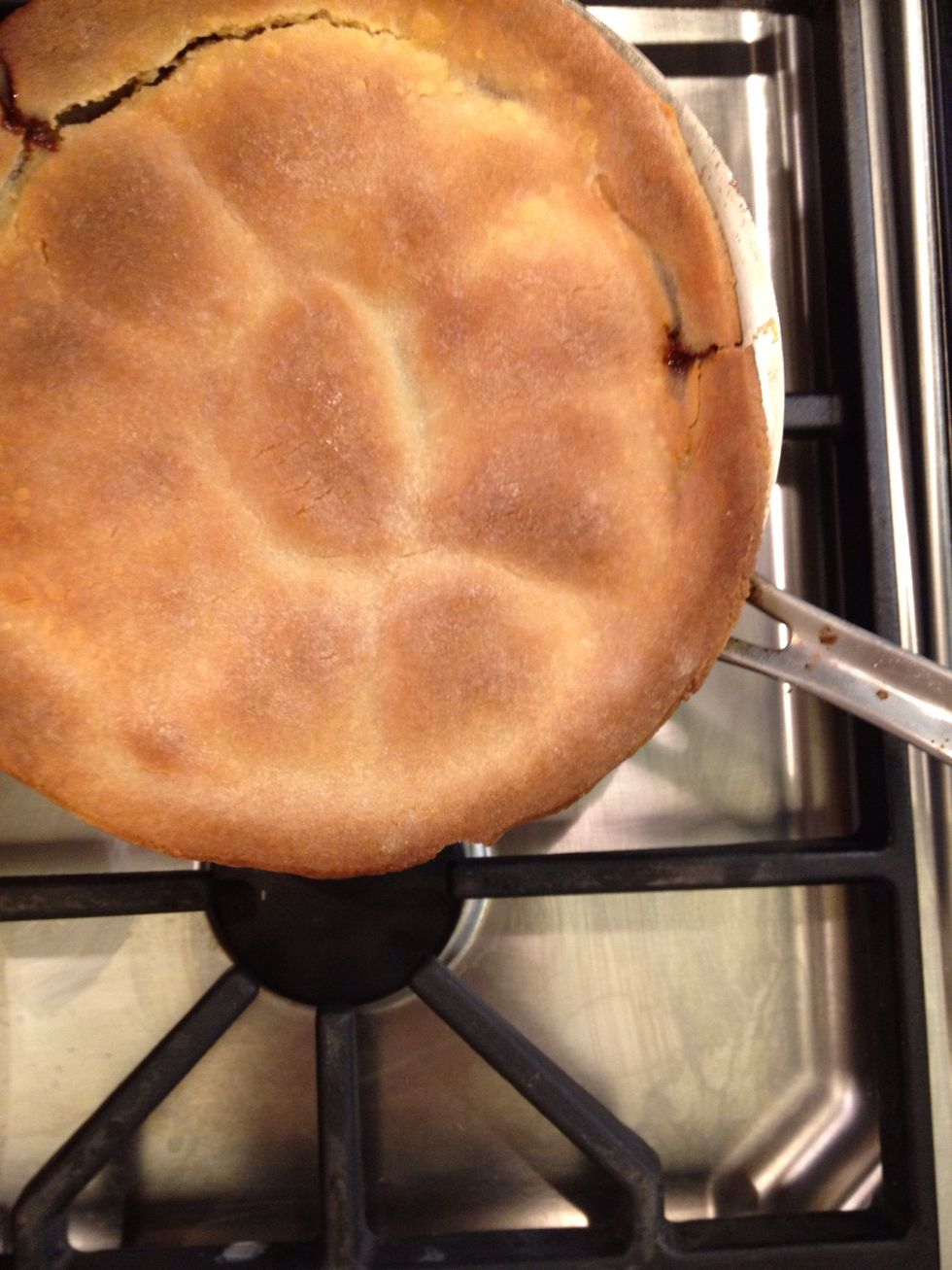 Maybe leave it out for twenty minutes to get colder and then put it in the fridge.
When chilled take it out of the fridge and give it some heat.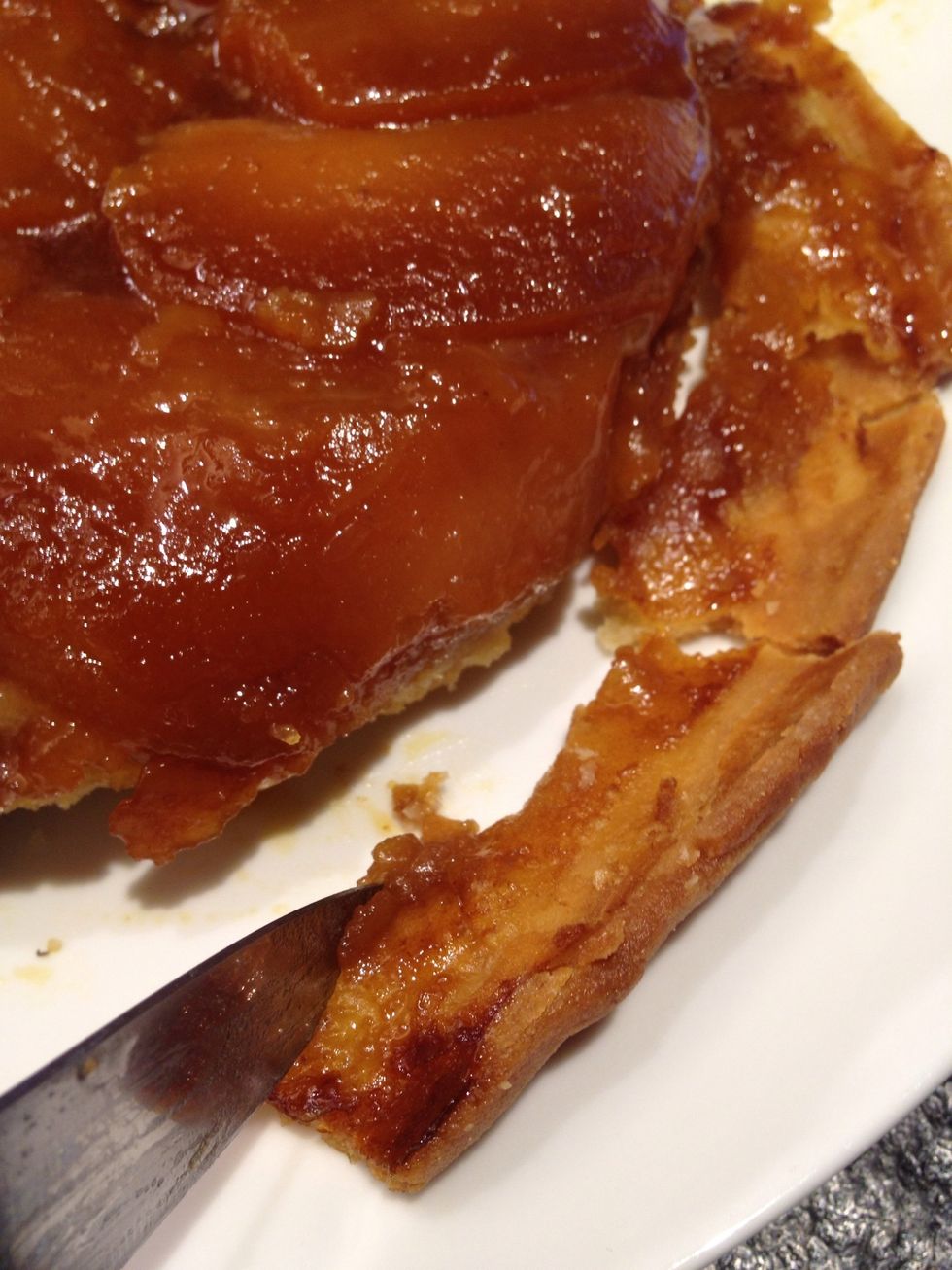 Flip it to a plate and trim the excess of dough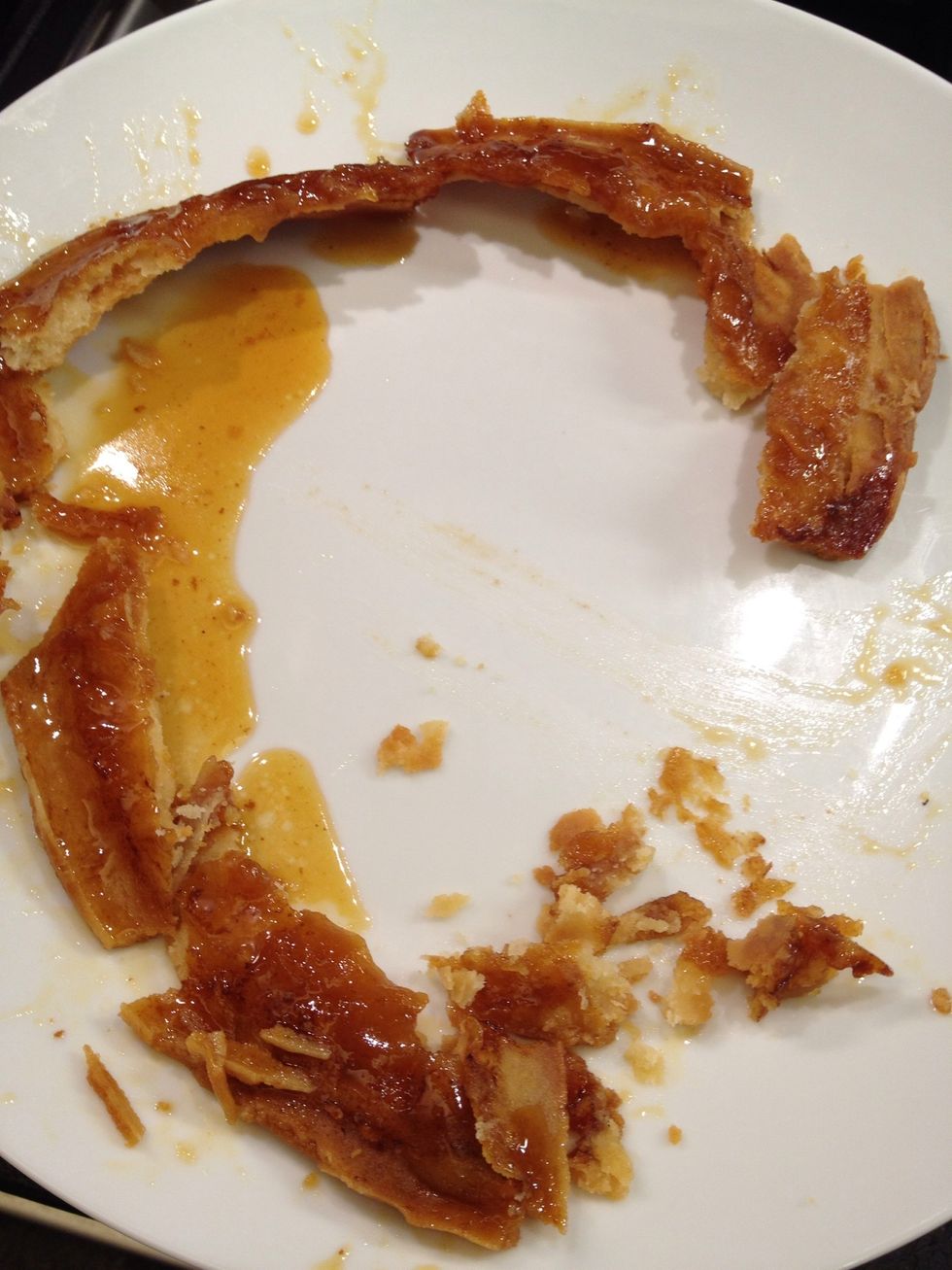 Snack attack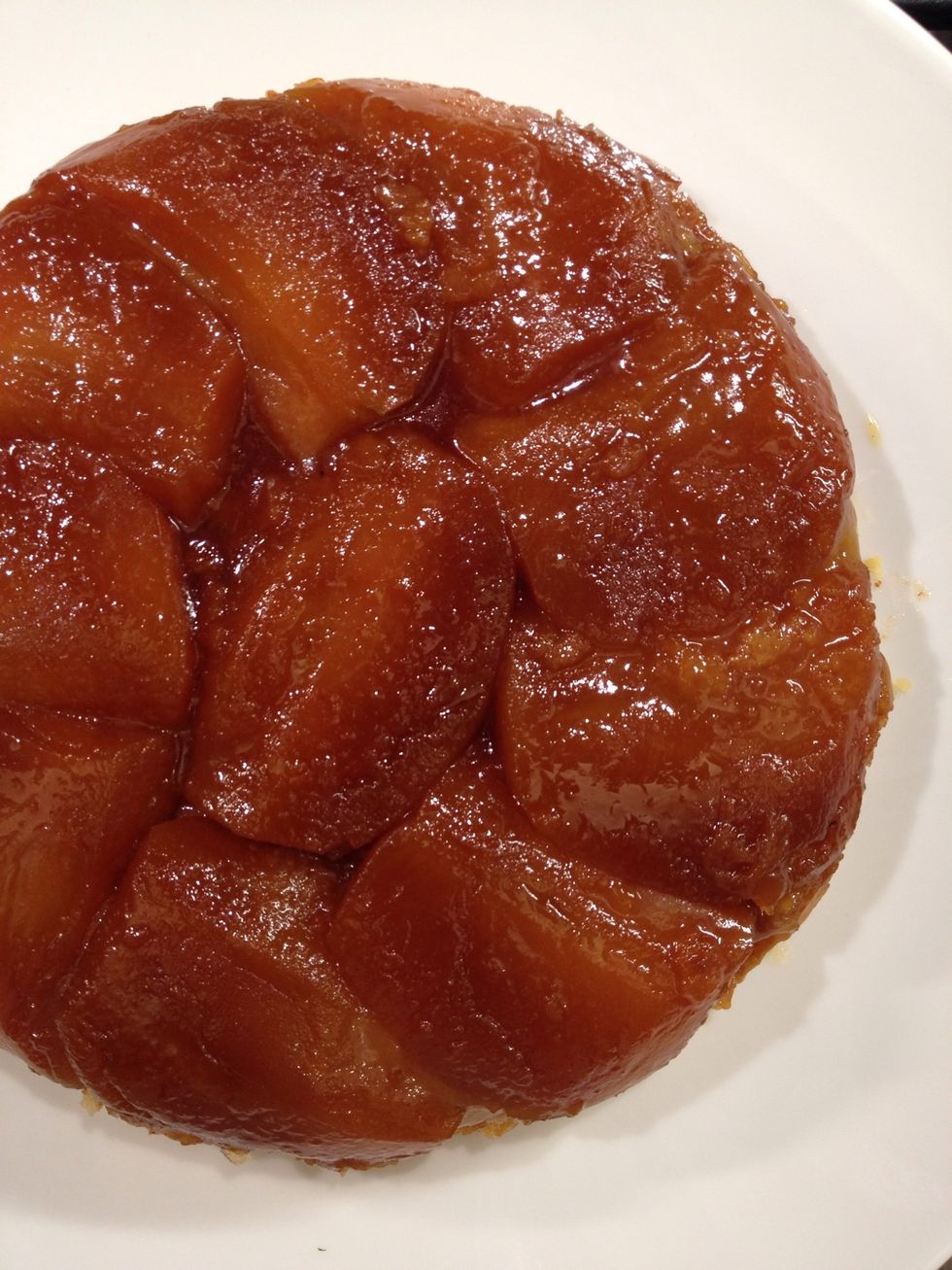 Apple pie.
If you can't wait to dinner time.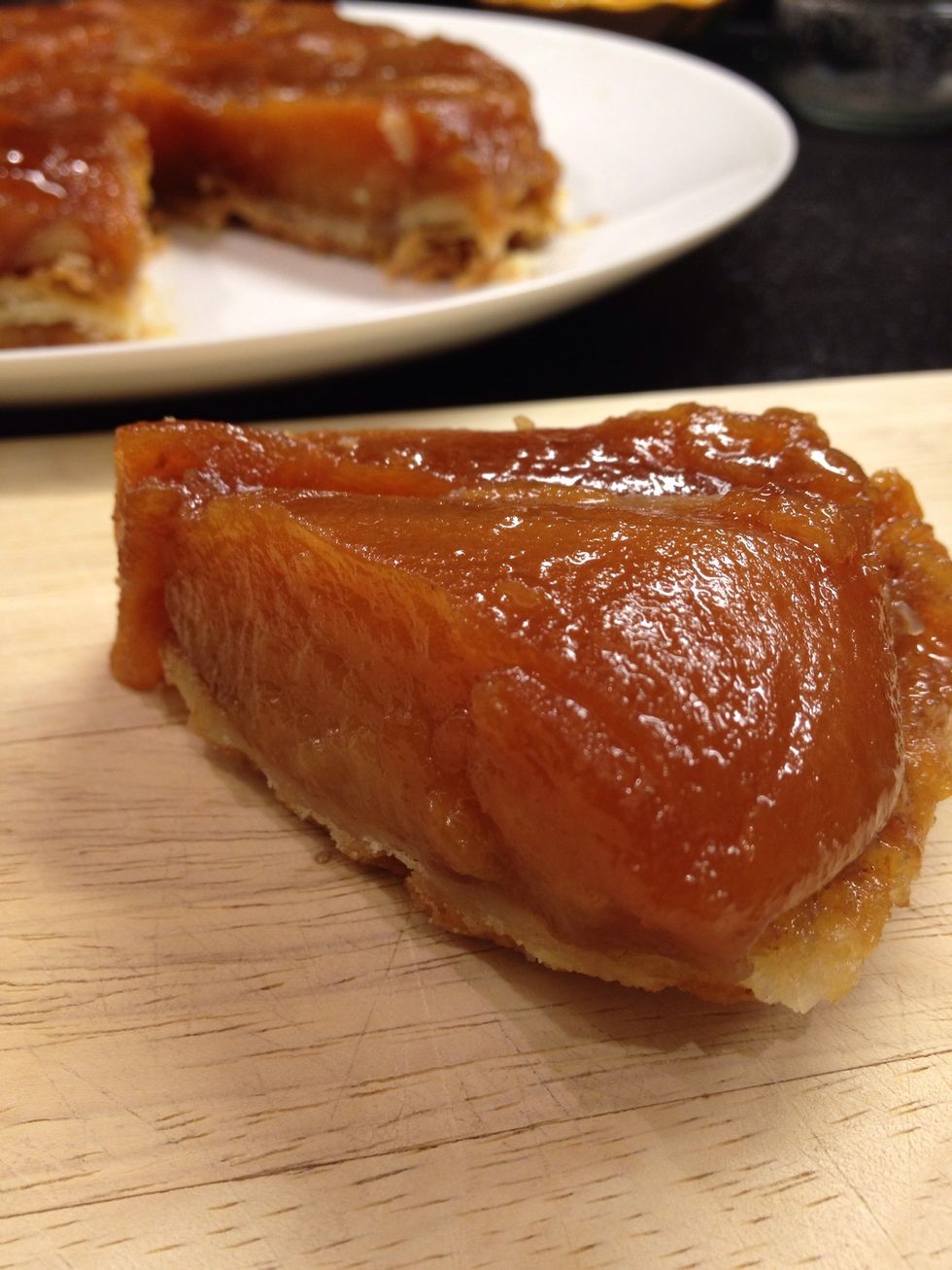 Grab a slice.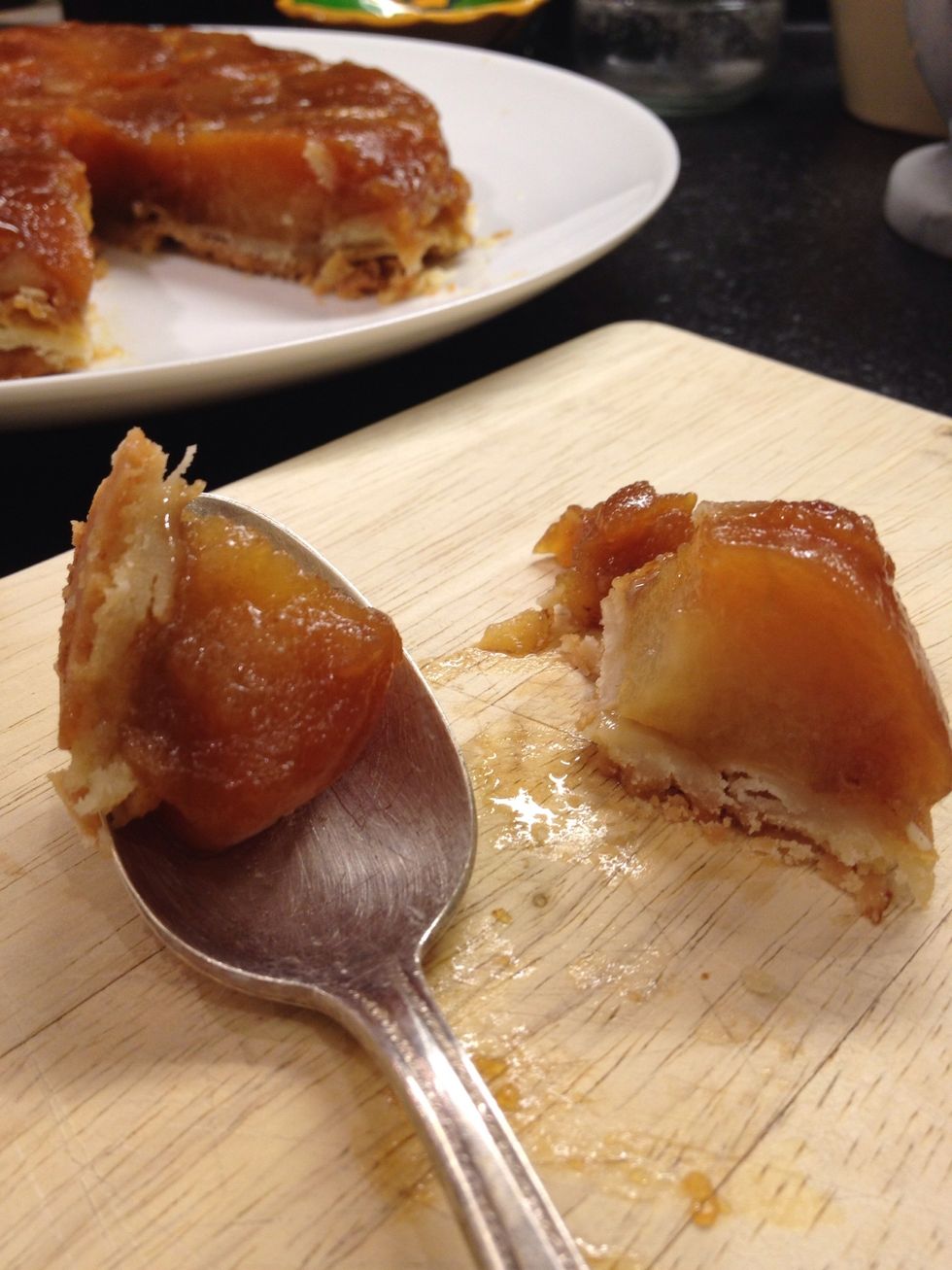 Eat it!
With some extra crunchy on the side.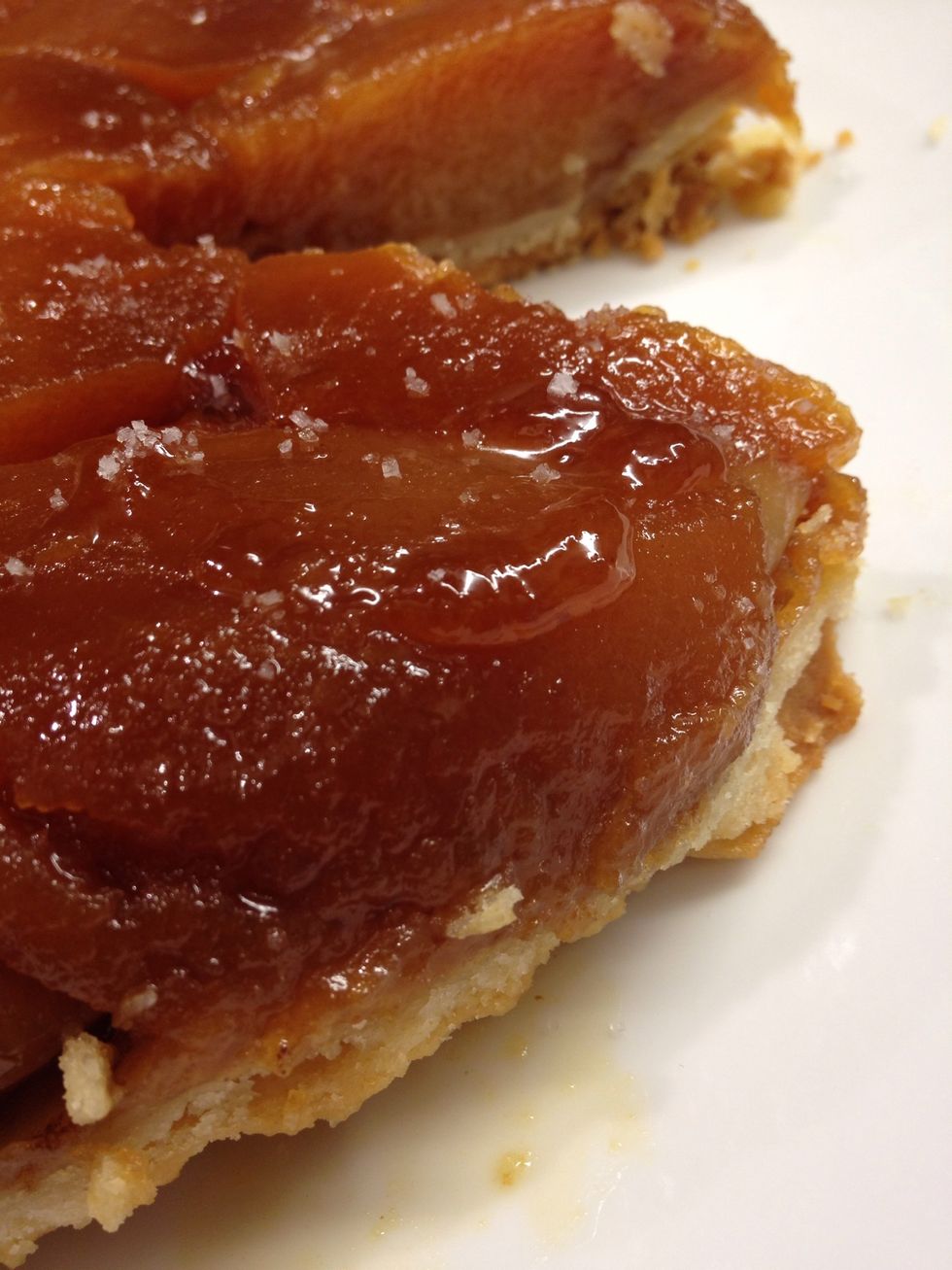 You can season with some salt. Fleur the sel or not.
Eat it with some crème fraîche if you want to feel more French. Bon Appétit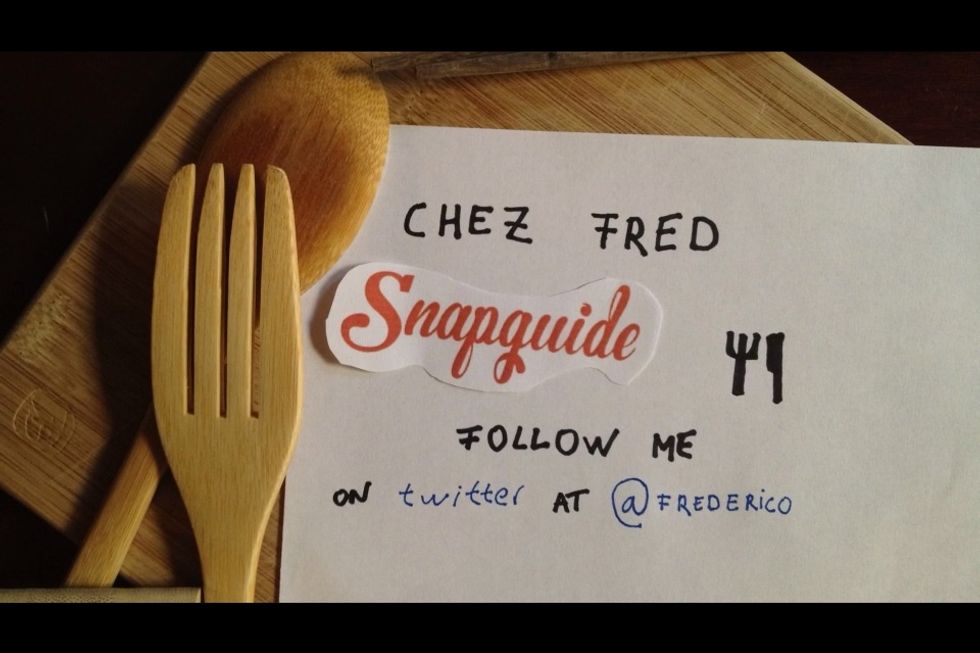 Thank you watching.
Apples
Butter
Butter
Butter
Sugar
Powdered sugar
Flour
Egg