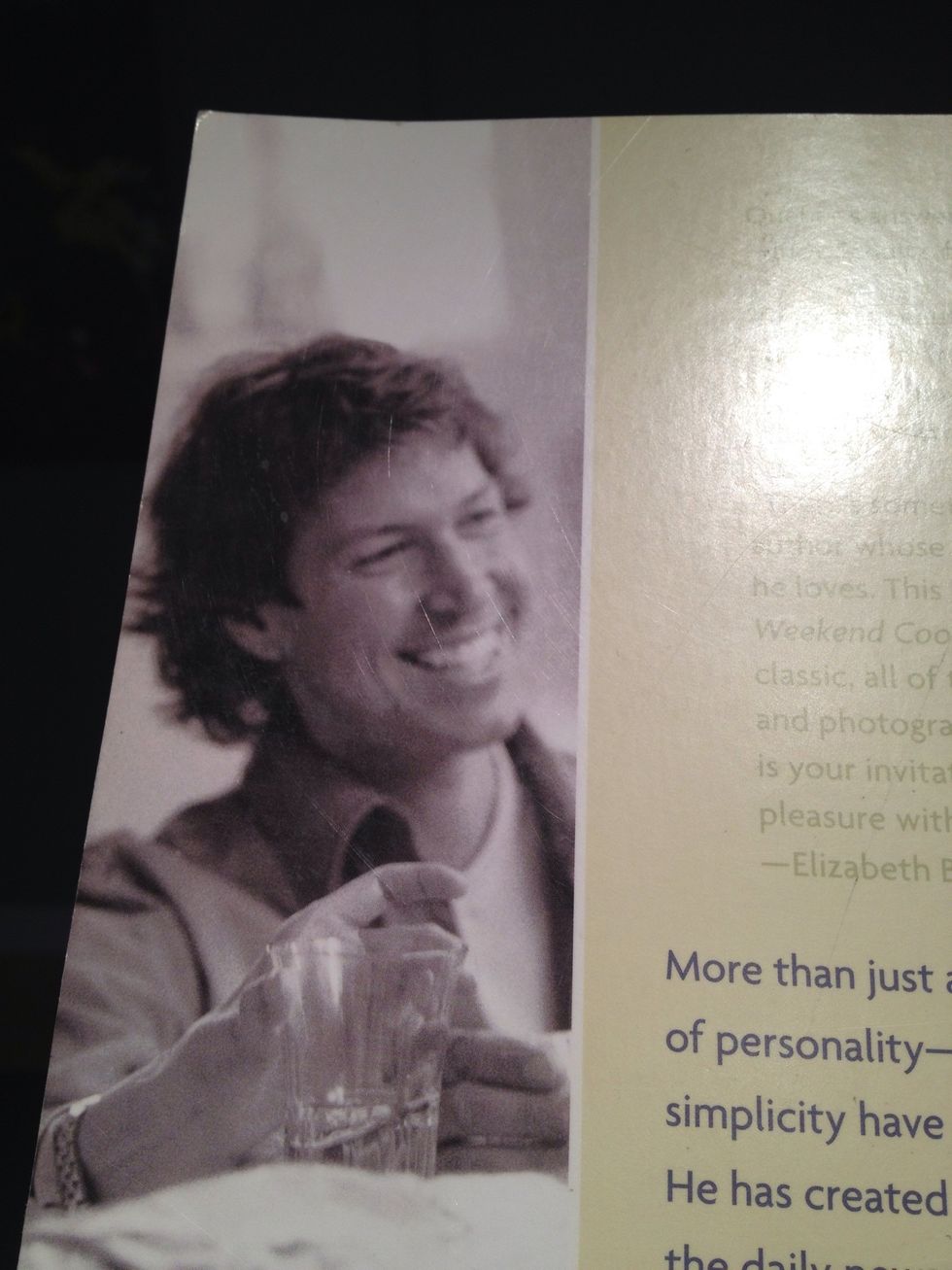 Start with inspiration! Ricardo is a good choice for anything French Canadian!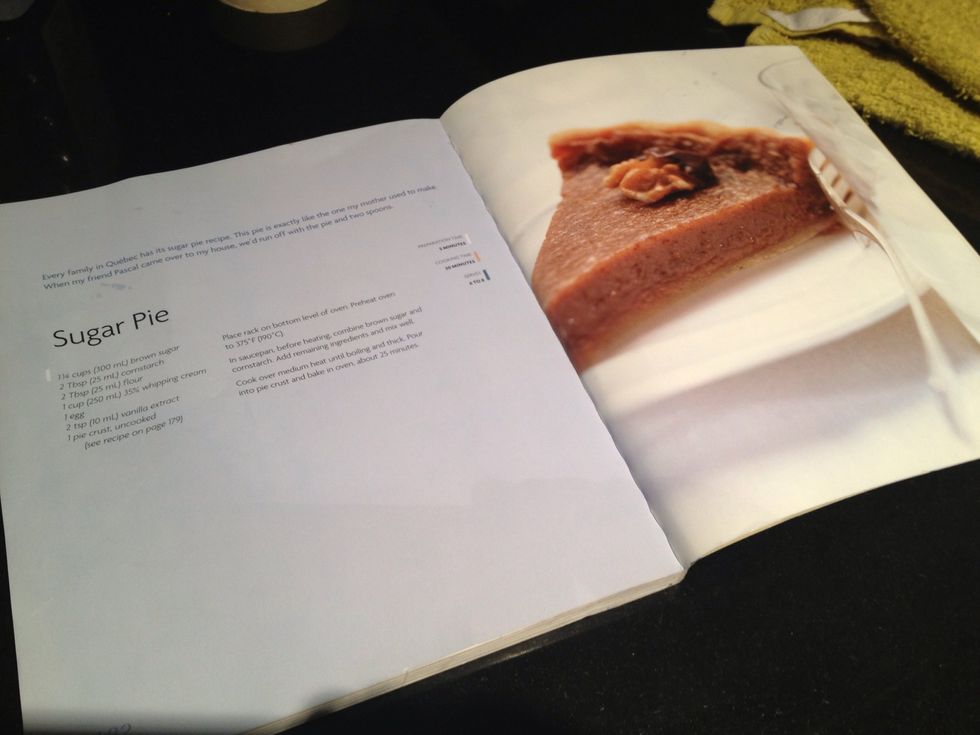 Sugar Pie! Or... Tarte au Sucre!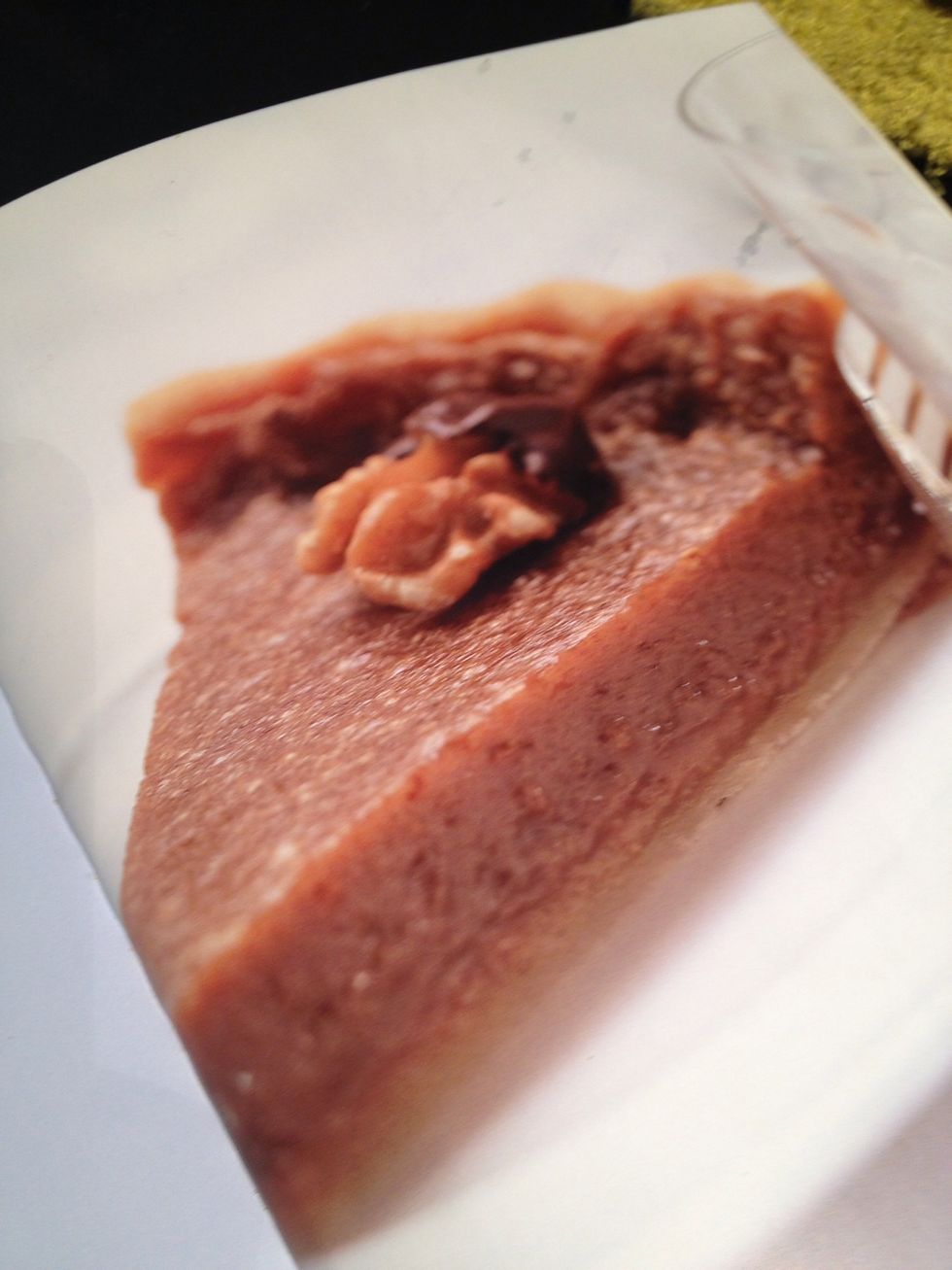 Close up of the yumminess to come!
Get your ingredients prepared.
Preheat to 375•degrees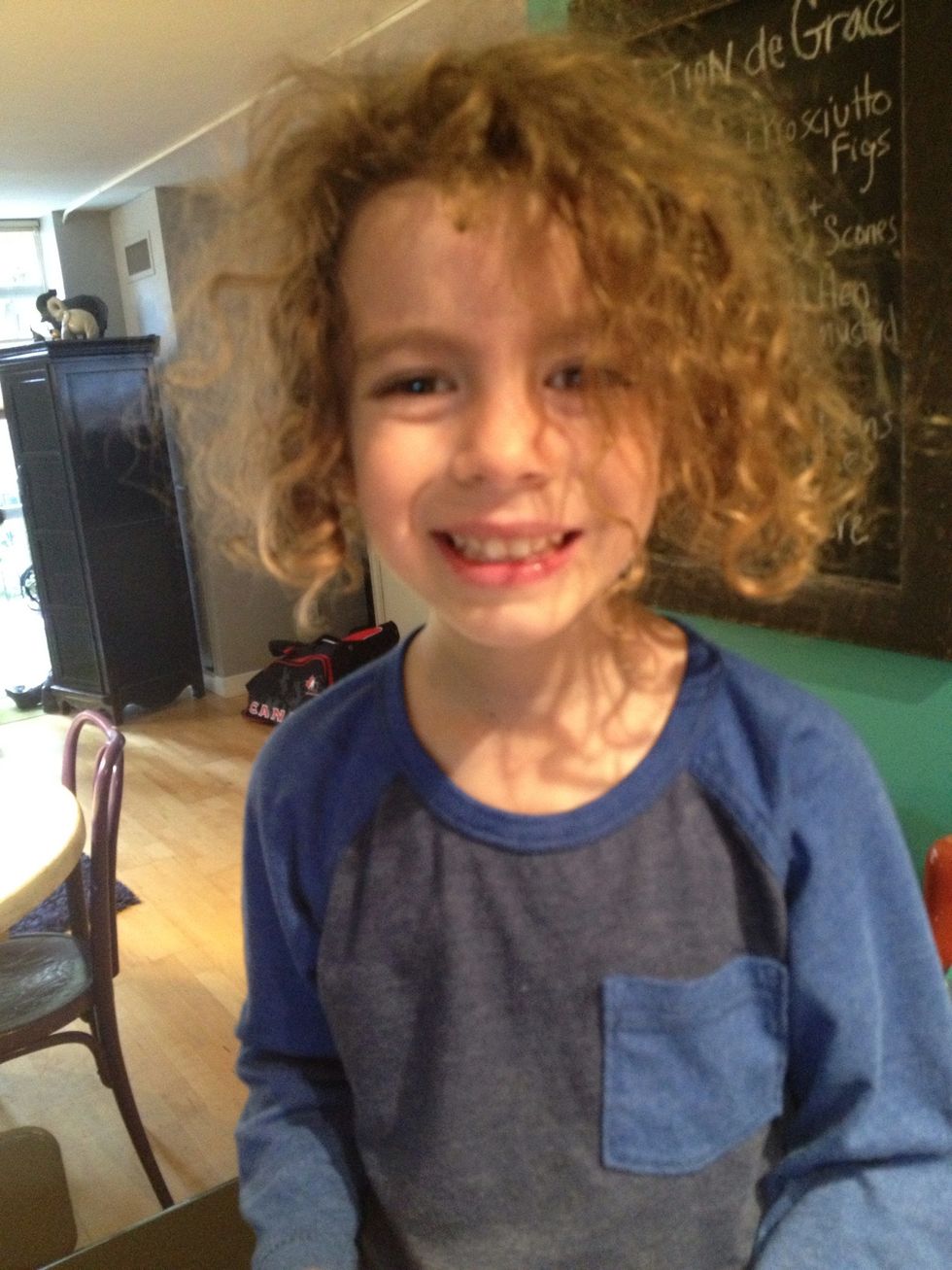 Enroll a cute French Canadian kid to help!
In saucepan, before heating, mix all ingredients together.
Mix well!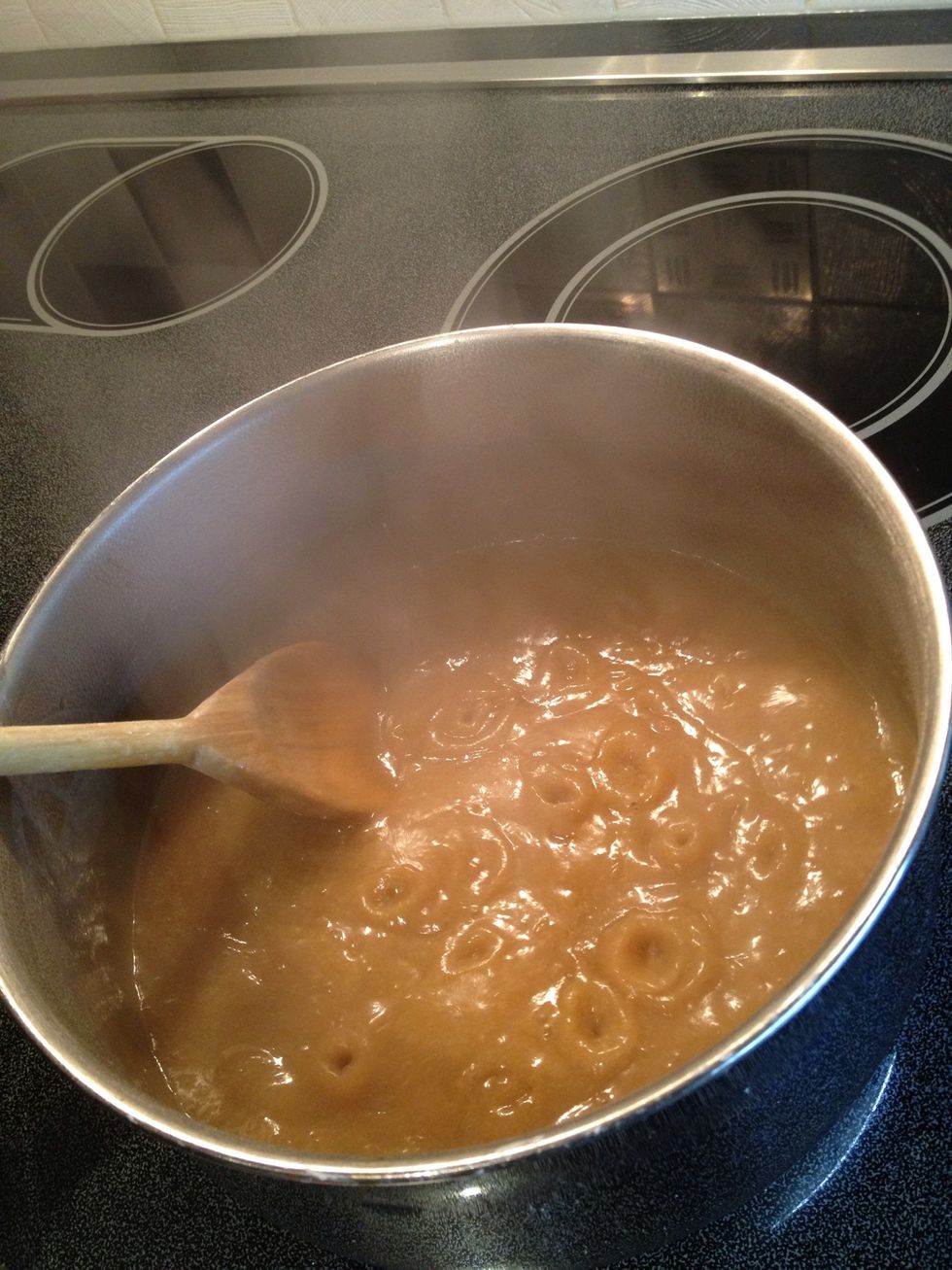 Cook over medium heat until boiling and thick.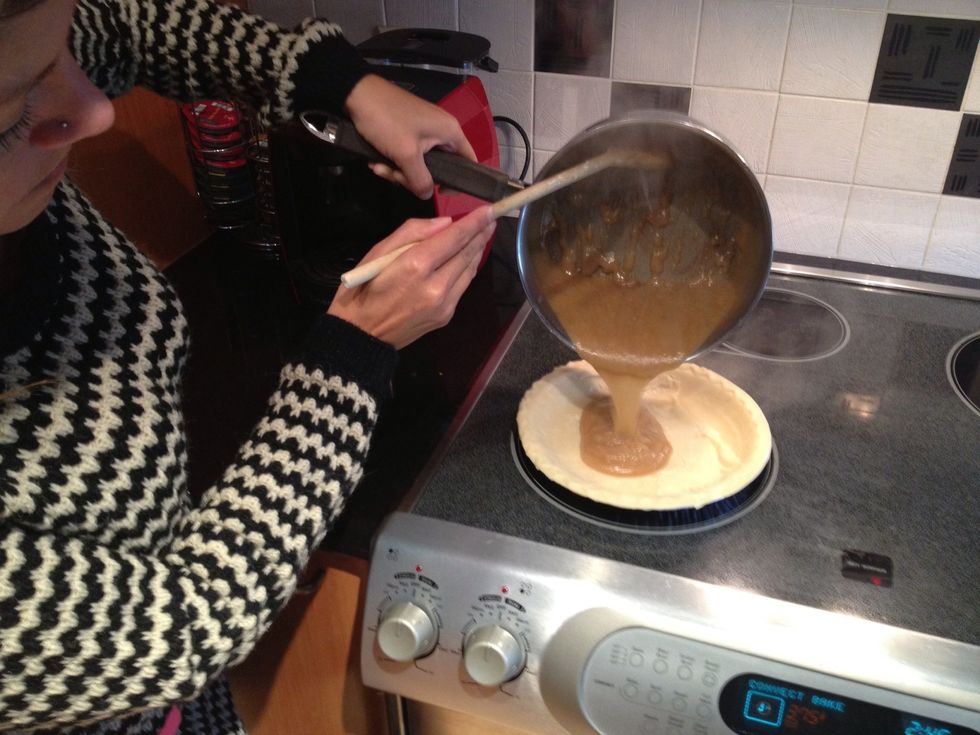 Pour into pie crust. Save some to lick off the spoon later!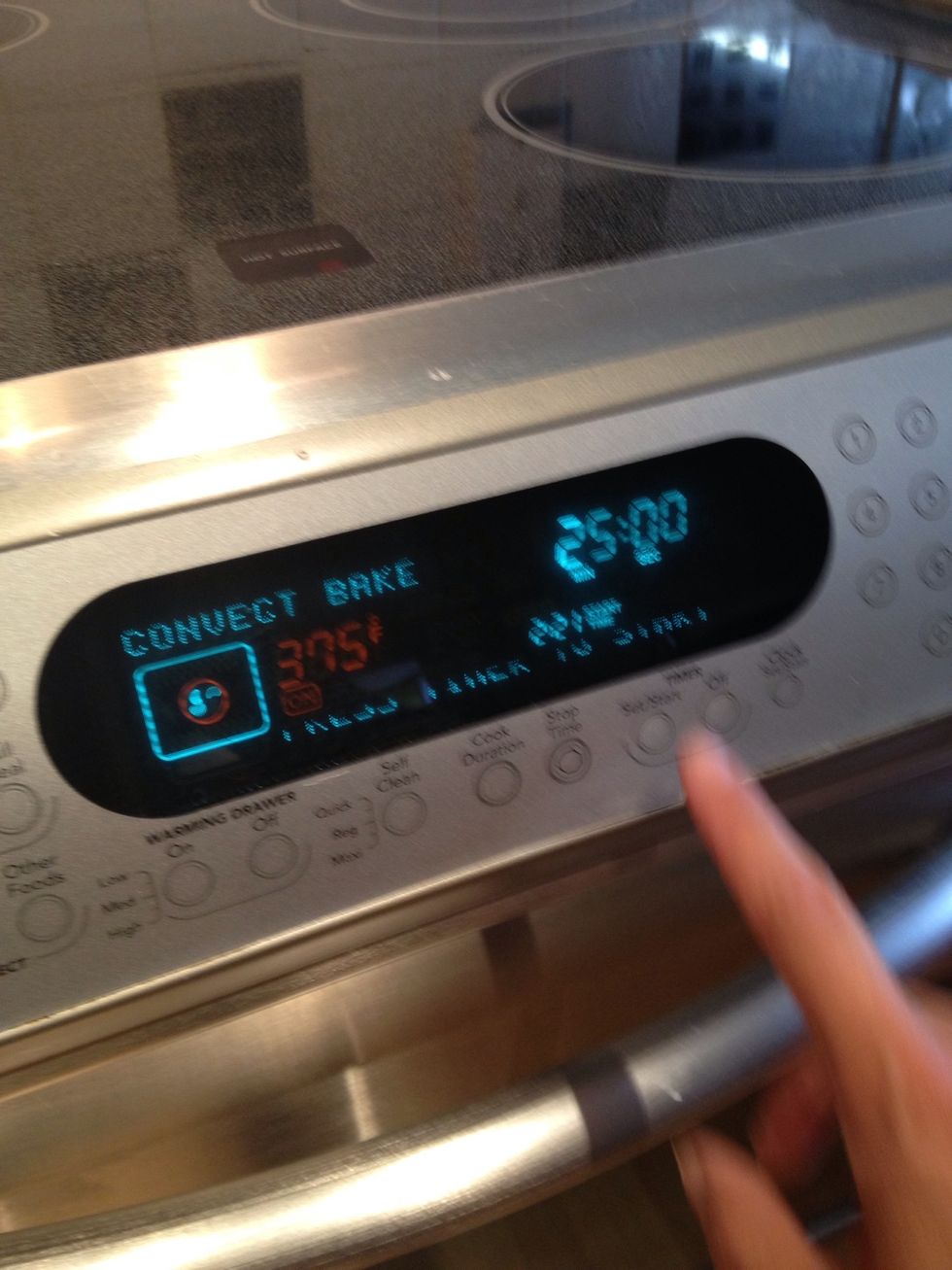 Bake for 25 minutes at 375.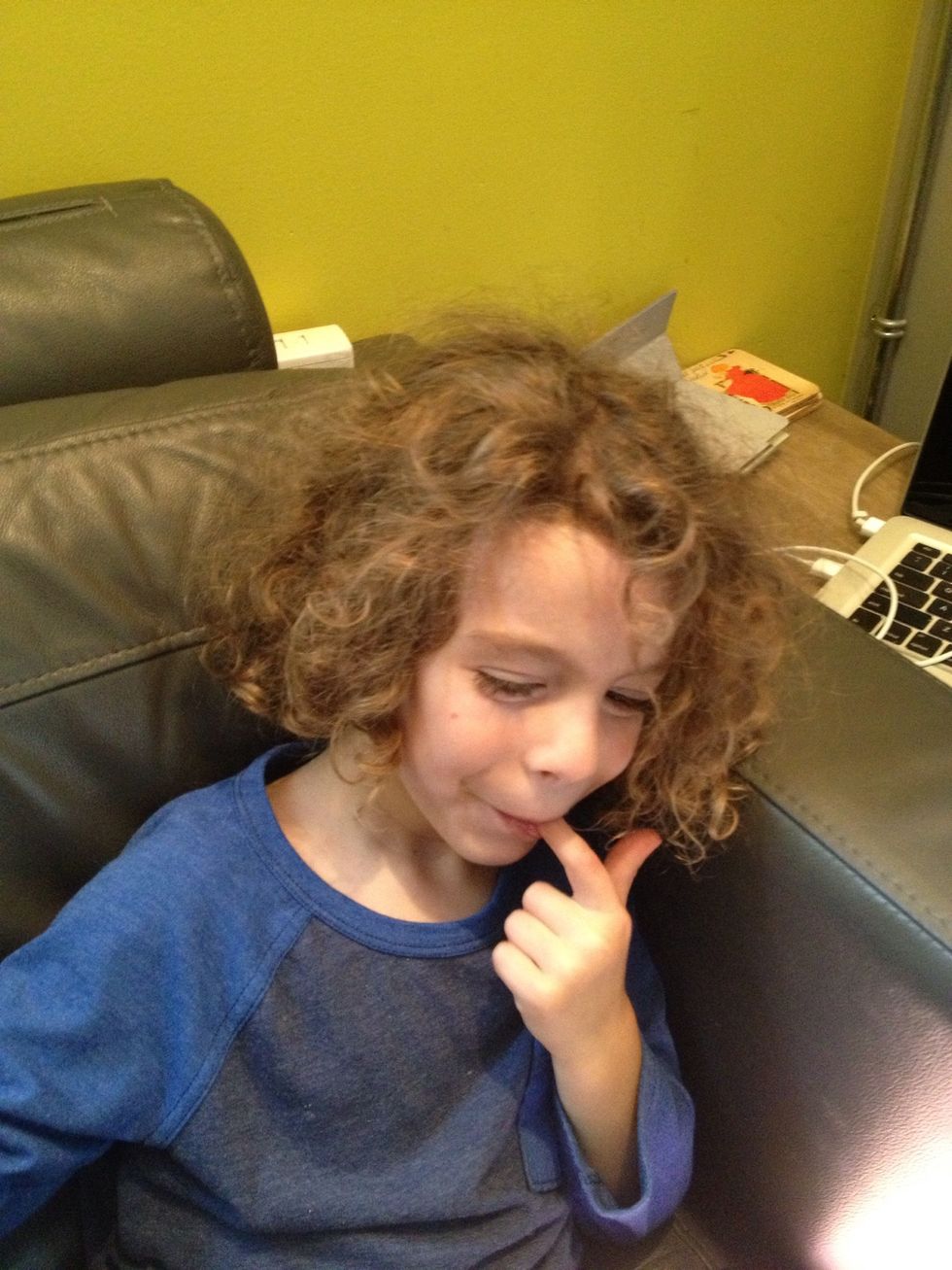 Mmmmmmmm.....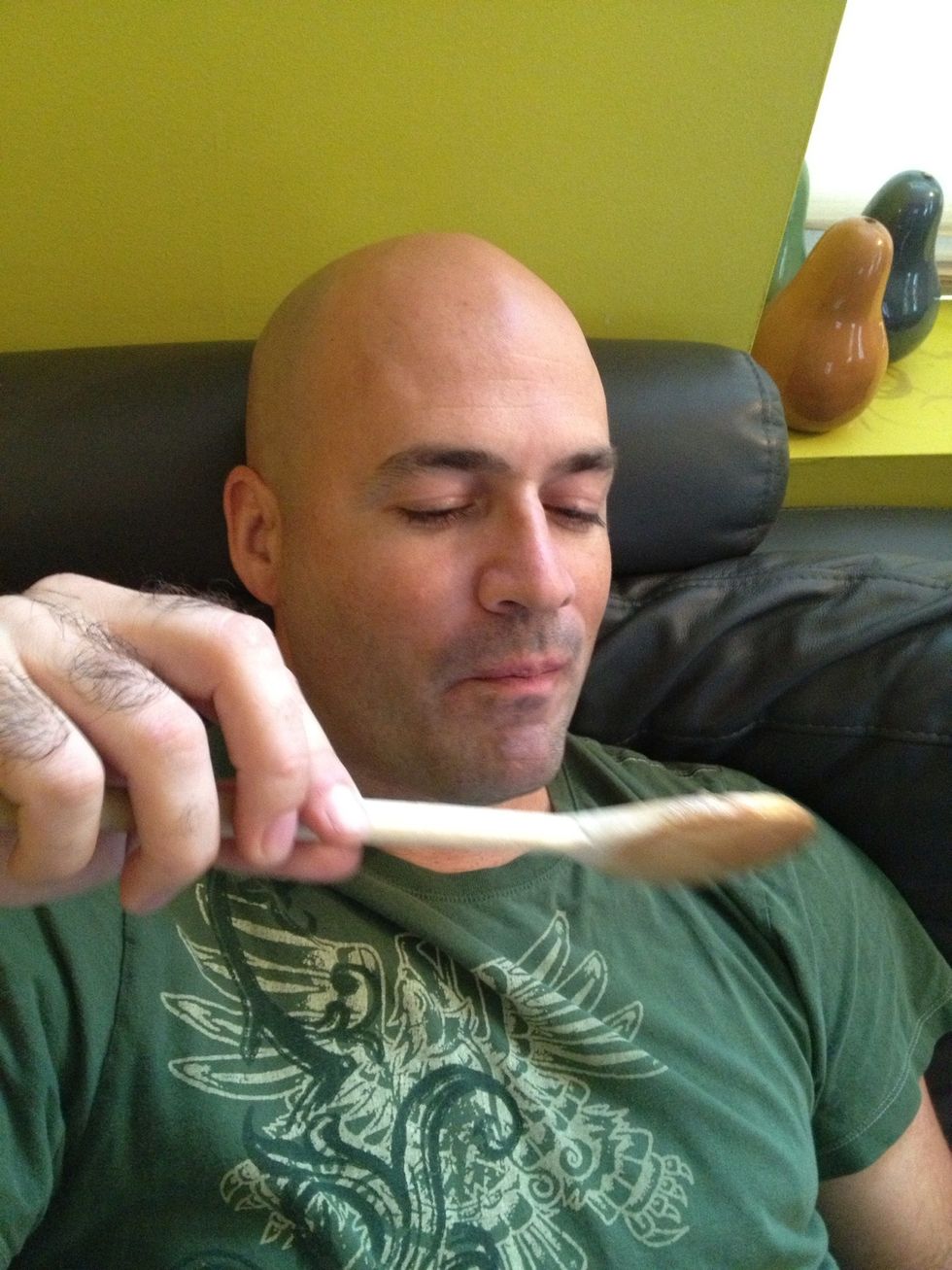 Mmmmmmmmmm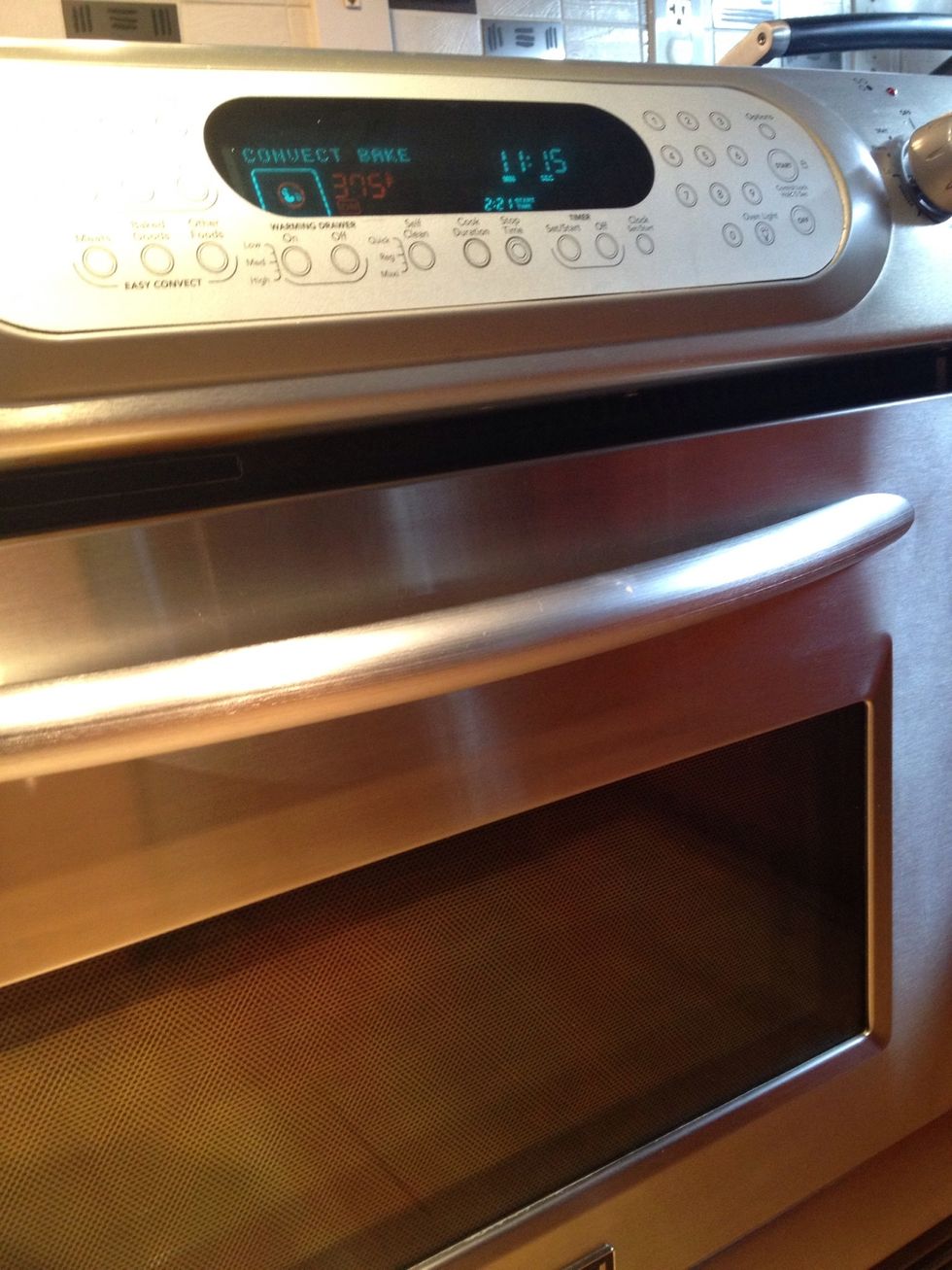 At about the halfway point... The smell is unbelievable!!!!!!!
Fresh out of the oven.
The proof is in the pudding....
1/4c Brown sugar
2.0Tbsp Cornstarch
2.0Tbsp Flour
1.0c Whipped cream
1.0 Egg
2.0tsp Vanilla extract
1.0 Pie crust