Wash and pat dry the taro leaves and keep aside.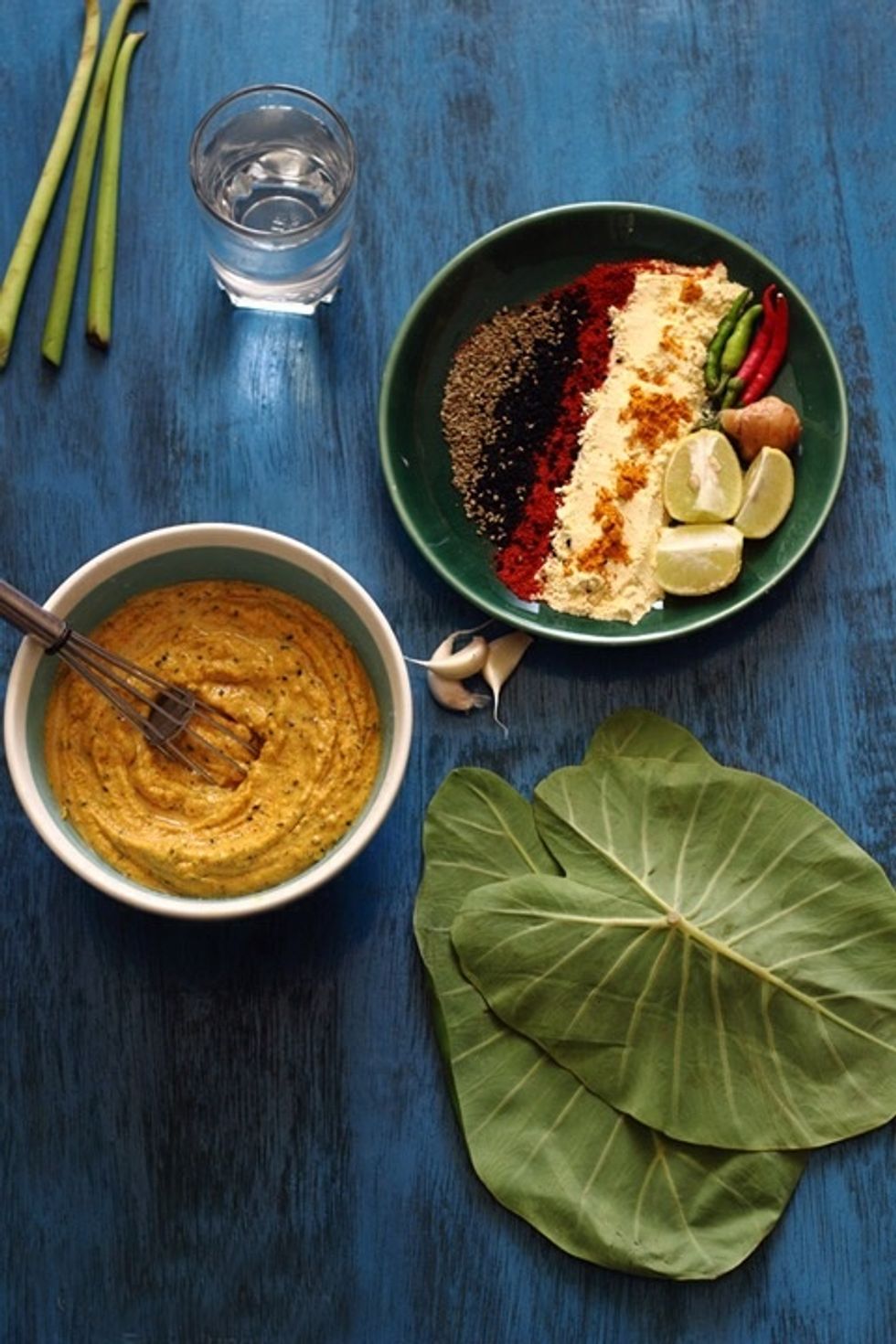 In a large bowl mix together gramflour/ cornmeal ,spices ,lemon juice and water to make a thick paste.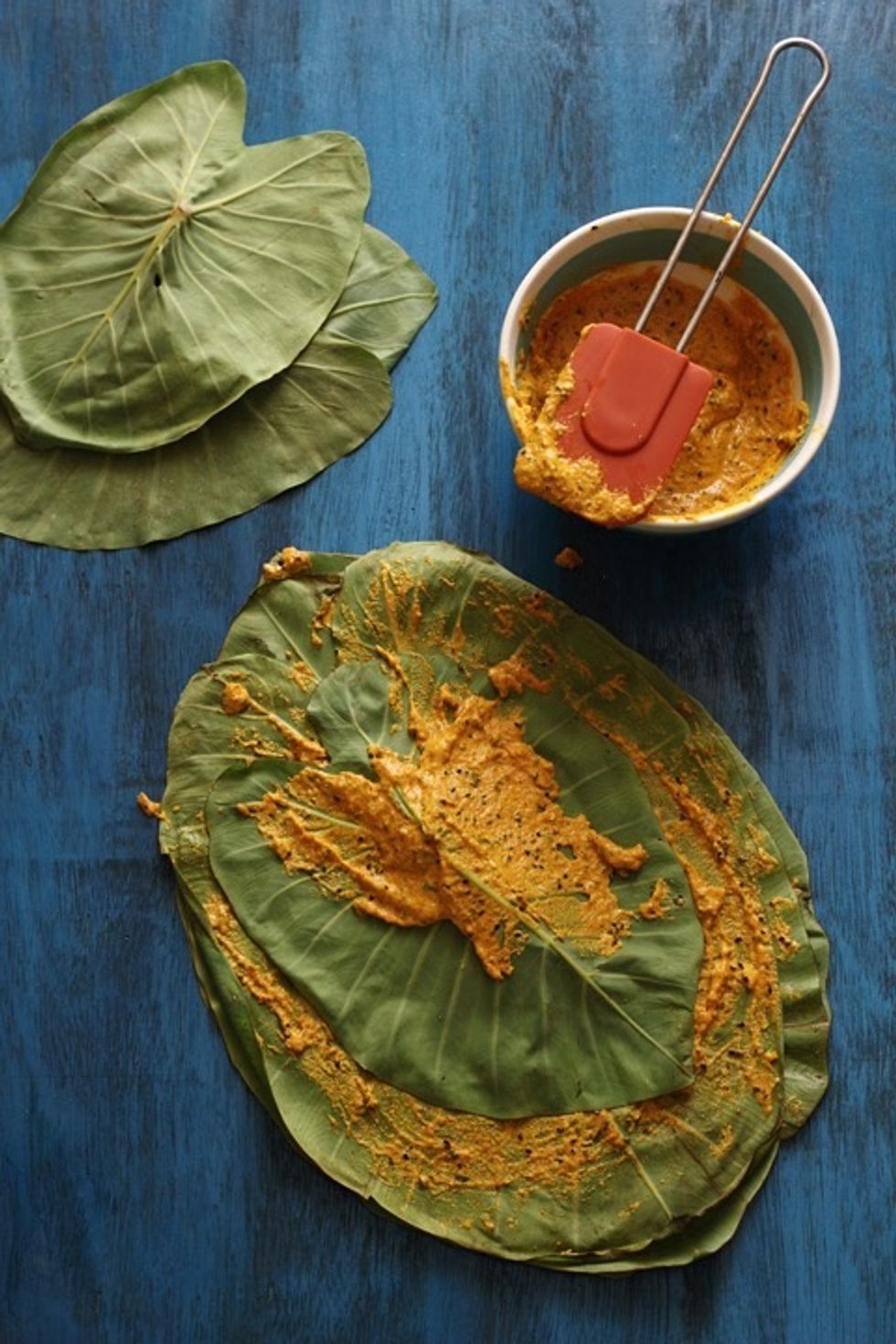 Place a taro leaf (vein side up ) on a chopping board and smear the flour paste generously. Place another leaf over it and spread the paste again. Repeat the process to form a stack of 5 leaves.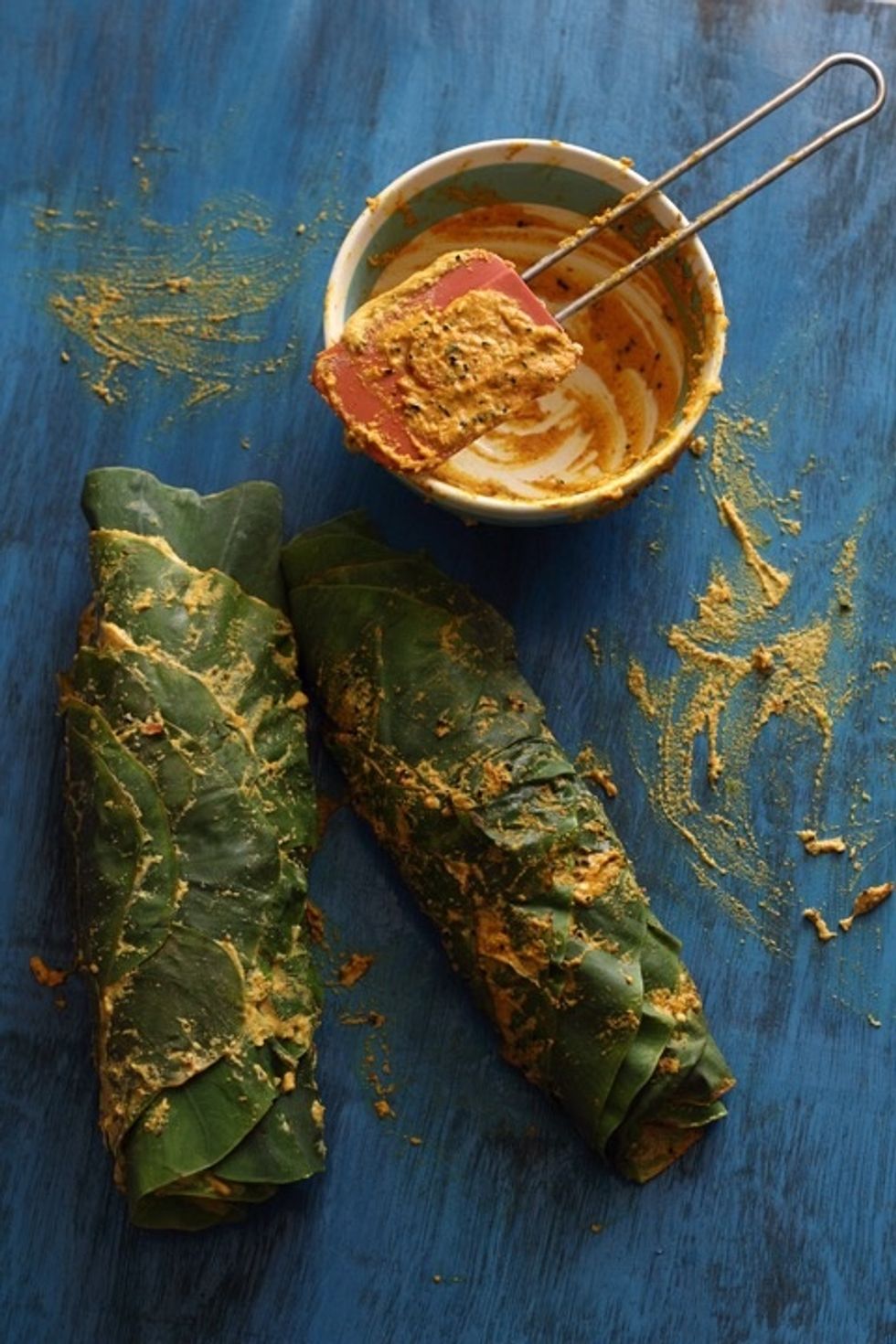 Roll tightly. Make another similar roll with the remaining leaves. Steam cook in a steamer for 20 mins.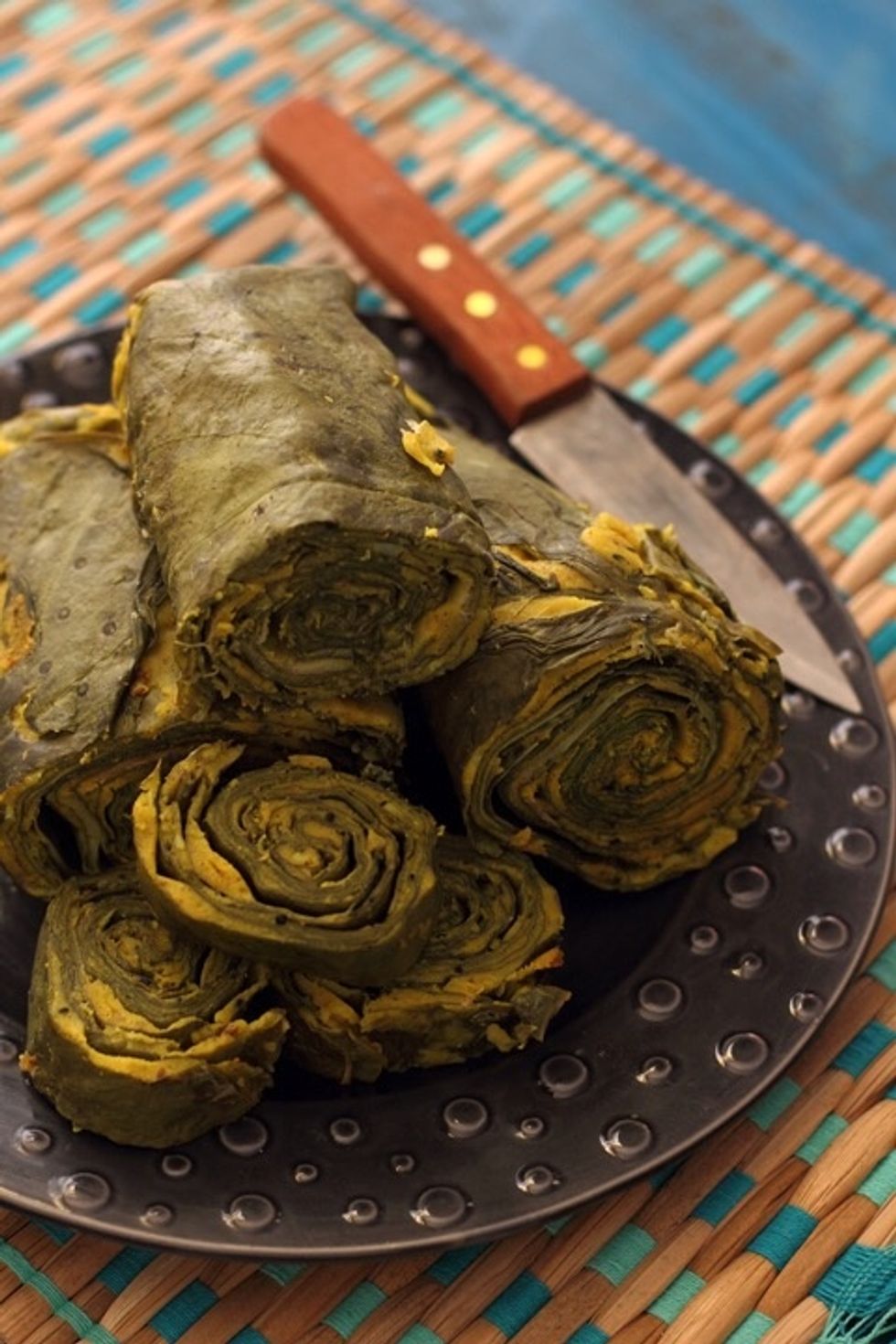 Remove from the steamer and cool completly. Cut into thick roundels. Lightly spray some cooking oil on a skillet ,add some sesame seeds and shallow cook the spirals till crisp.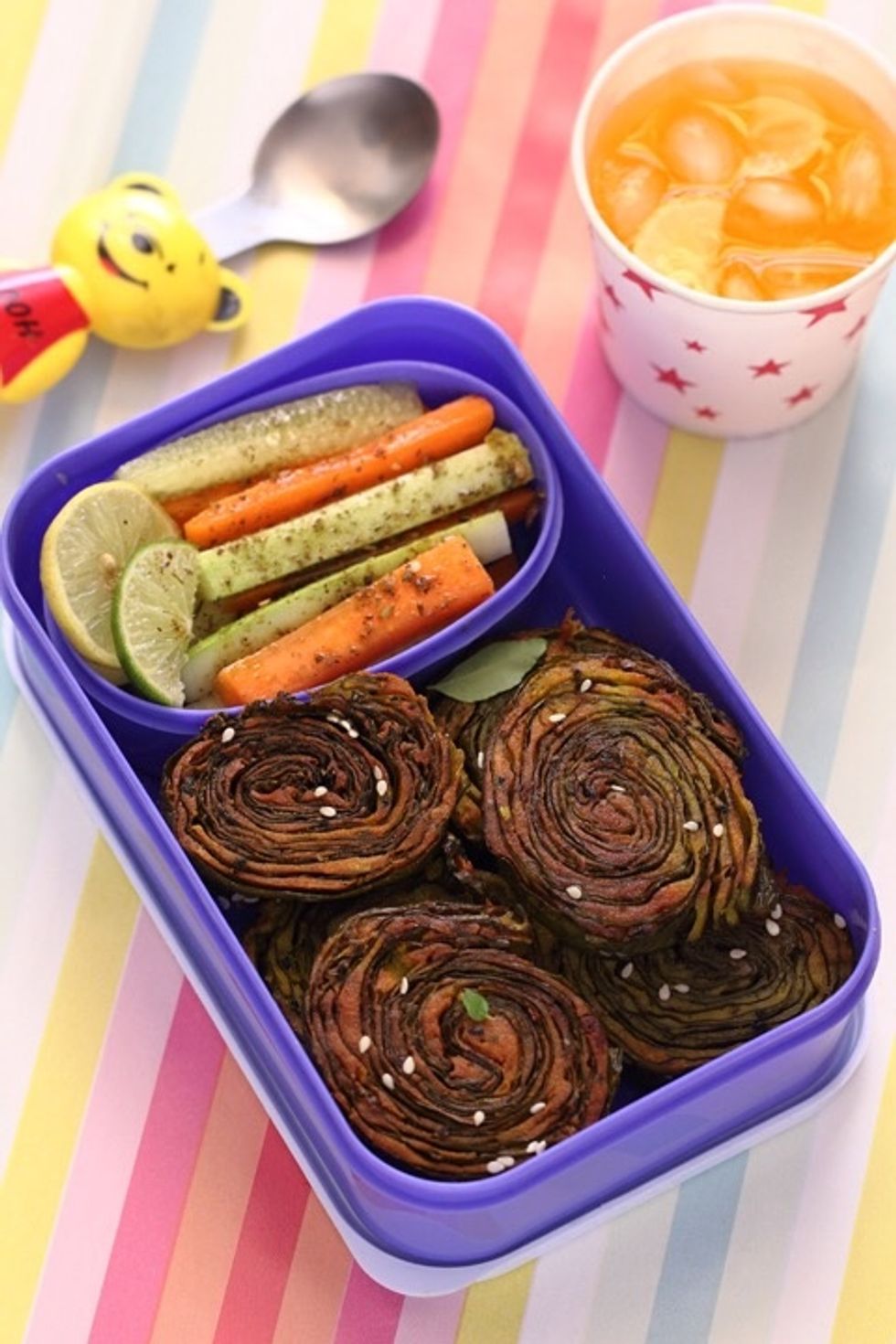 Pack in lunchbox with some veggie sticks and lemon wedges.
To freeze the rolls -line the steamed pieces in a large baking tray and place in freezer for an hour.Once frozen transfer to zip lock bags. Thaw and pan cook the spirals before serving.
Tip-always use tender leaves as large aged leaves sometimes cause itchy discomfort.Tastes equally good with buckwheat flour,rice flour or masa harina.
10 organic tender taro leaves
1cup gram flour /cornmeal
1/4 tsp curry powder
1/4 tsp nigella seeds
1tsp lemon juice
1/2 tsp ginger garlic paste
pinch of paprika powder (opt)
Salt to taste
Water as required
Smita Srivastava
Loves to make fun foods and quick healthy recipes. Totally addicted to photography, baking & DIY recycled & up cycled crafts too !!