How to make tao suan (split mung bean soup )
Make Tao Suan (Split Mung Bean Soup )
252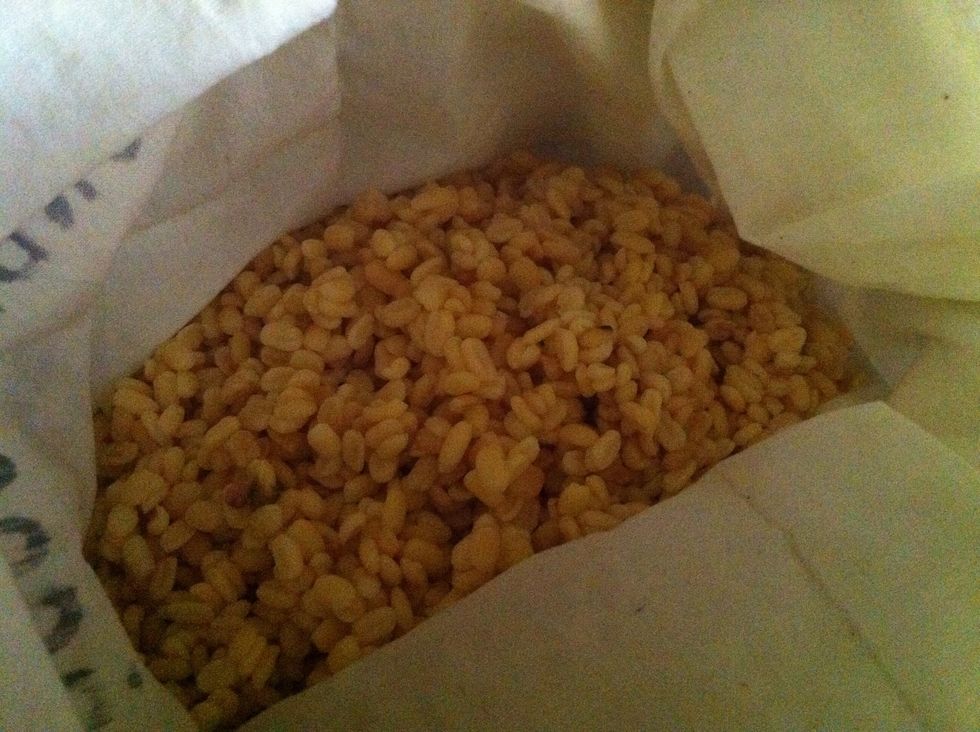 Soak peeled split mungbean in warm water for 3 hours.Rinse, then steam over boiling water for 20-30 minutes or until done. We wrapped the mungbean in a cheesecloth and steamed it in a stacked steamer.
This is optional. Tying a pandan leave and adding it to the mung bean before steaming - imparts a sweet aroma. Remove the leave after steaming.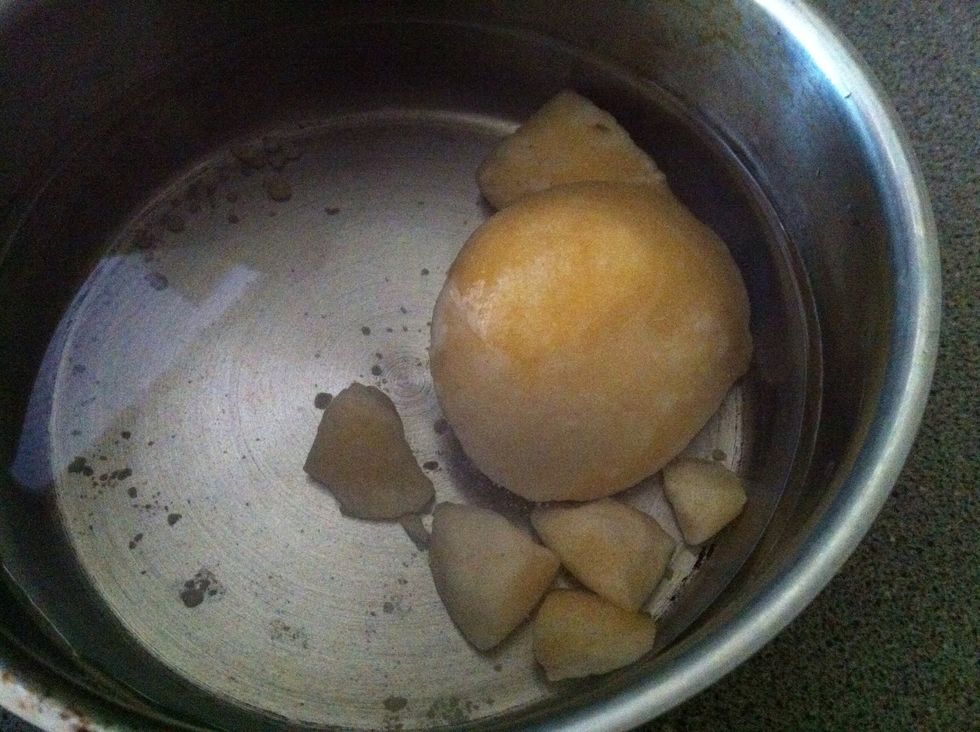 Mix 3 3/4 cup water with the sugar, and stir over medium heat in a saucepan. Heat and stir until sugar dissolves. Leave the heat on.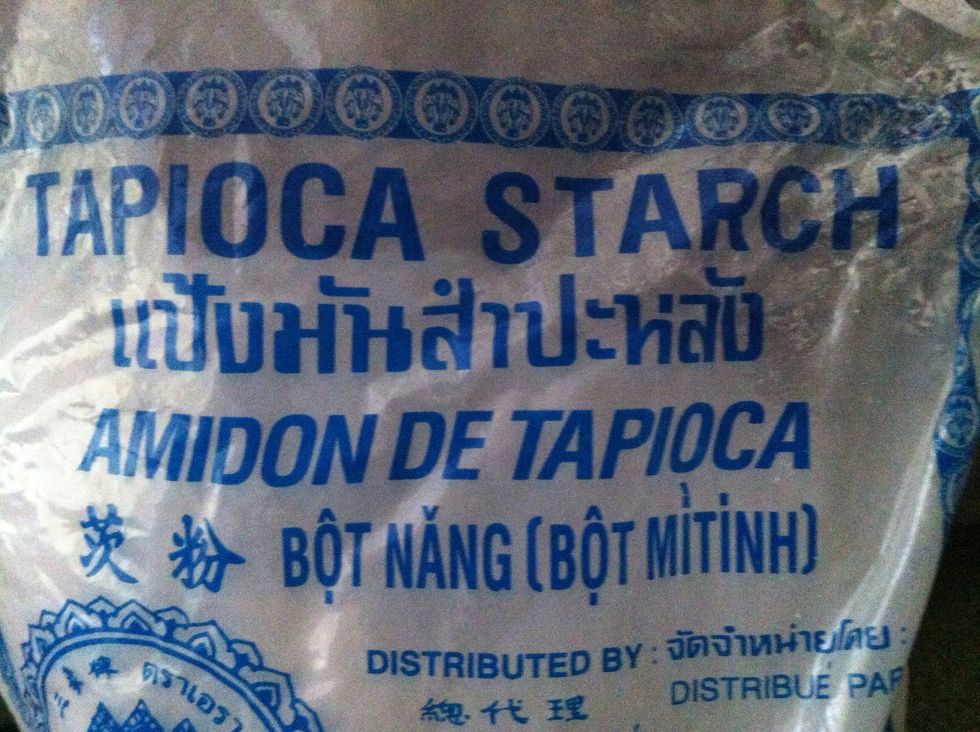 In a separate bowl, quickly mix tapioca starch with 1/4 water, and stir until dissolves. Add this to the sugar syrup. Stir until the liquid gets clear and thick (a few minutes).
You can substitute tapioca starch with either potato starch or water chestnut flour.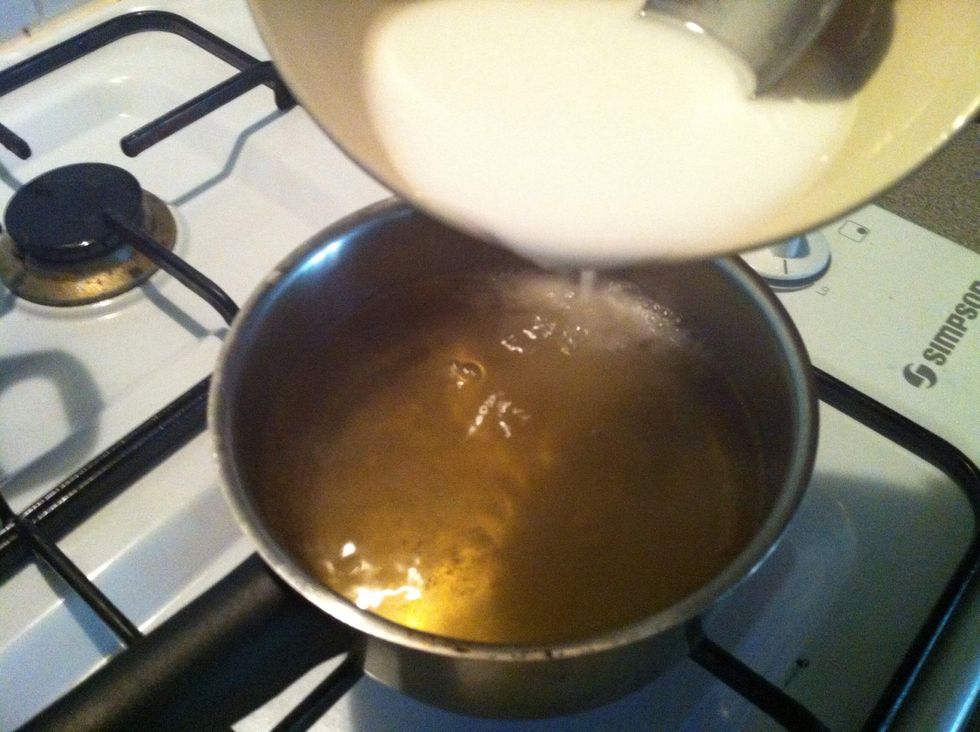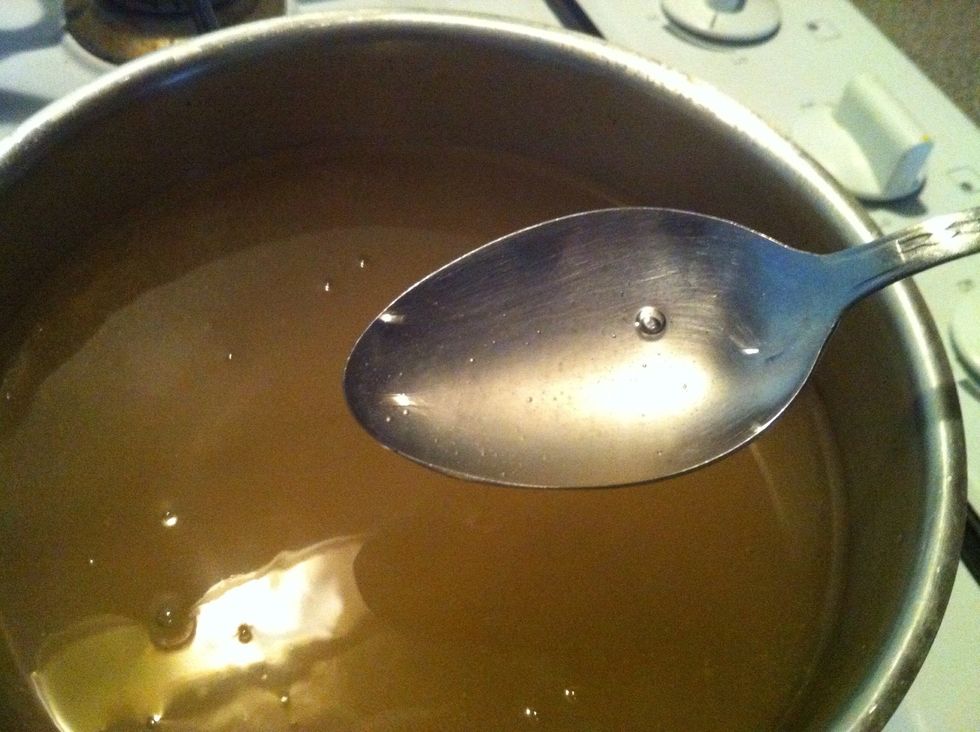 Thickened sugar solution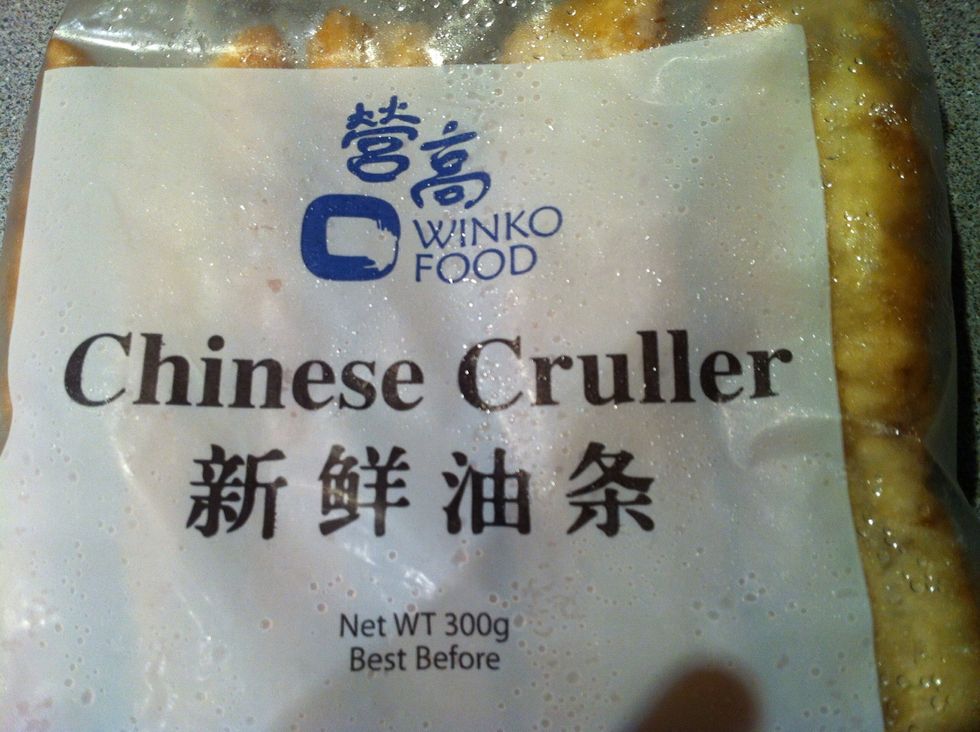 Chinese crullers act as croutons. It adds texture and mild saltiness. It is known as "you tiao" (fried dough fritters/"you char kway")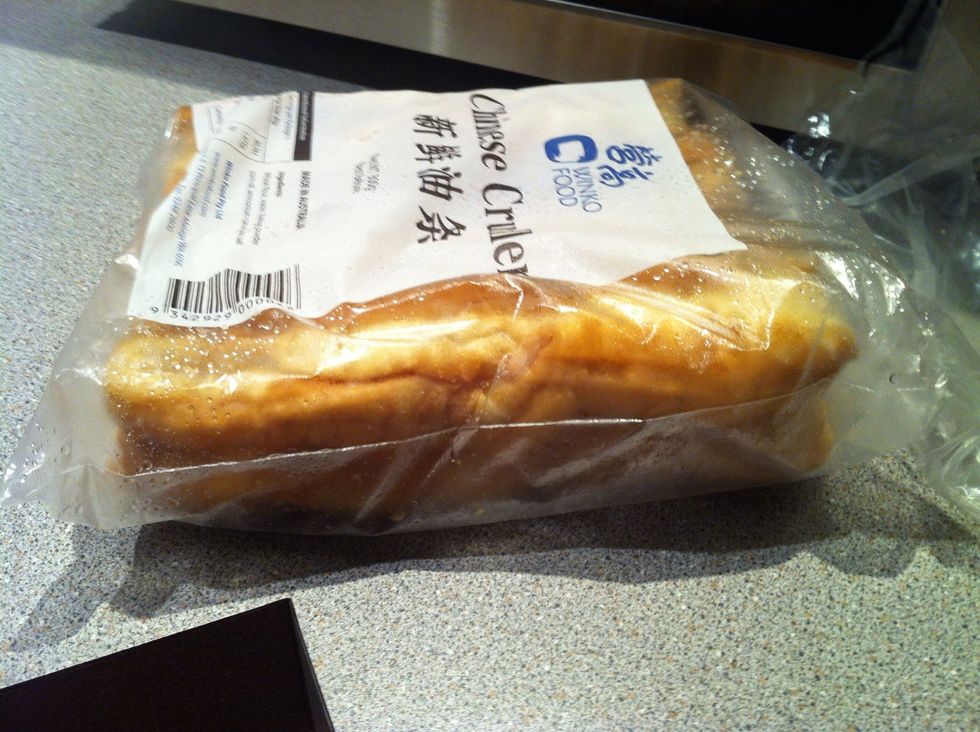 Remove a cruller and place under a grill. Toast to your desire. I prefer it dry and crispy outside with a light softness in the centre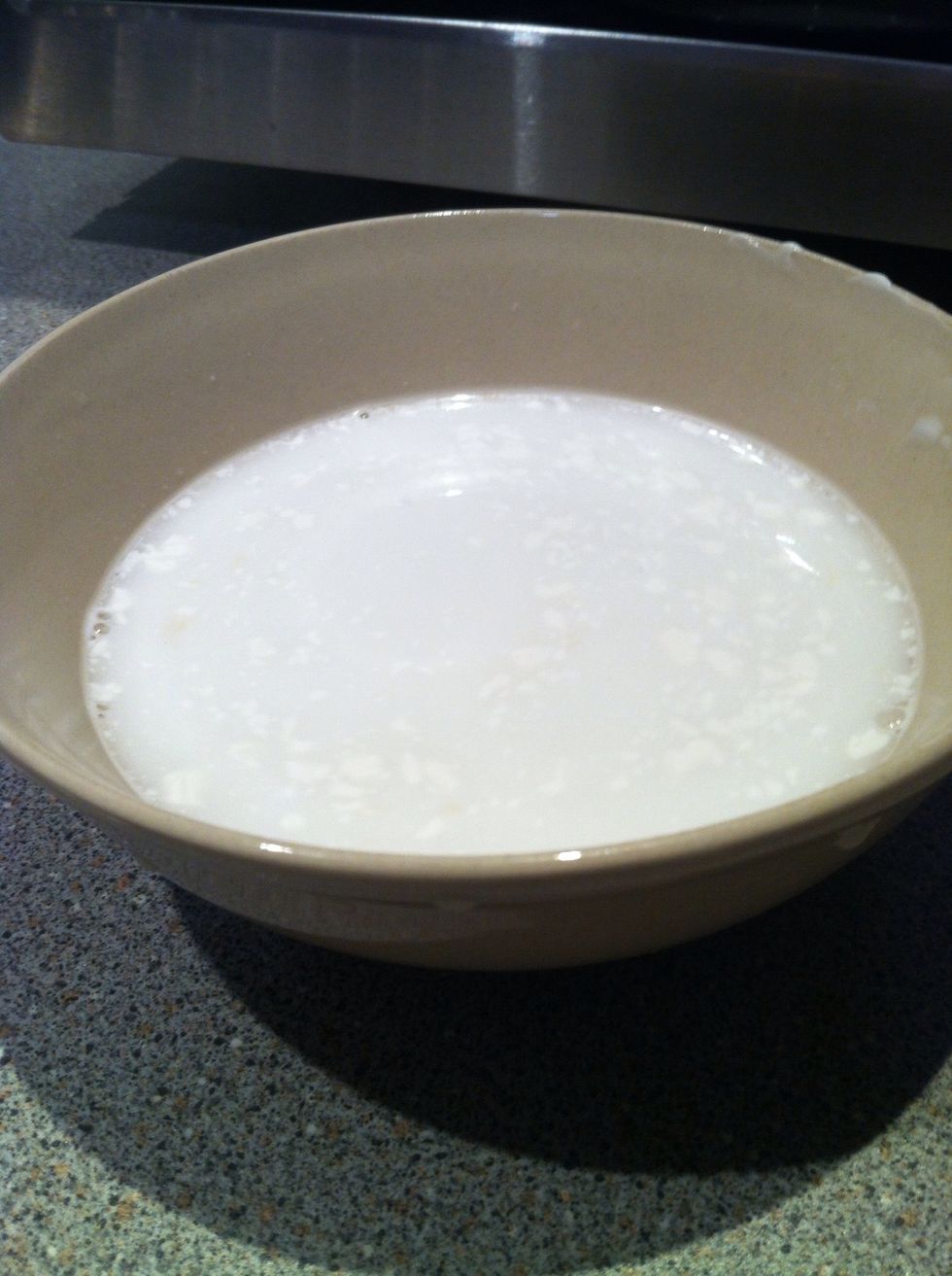 In a small saucepan, mix coconut cream and salt, stir until dissolved. Cook over low heat until it starts to boil. Remove from heat. This is your topping.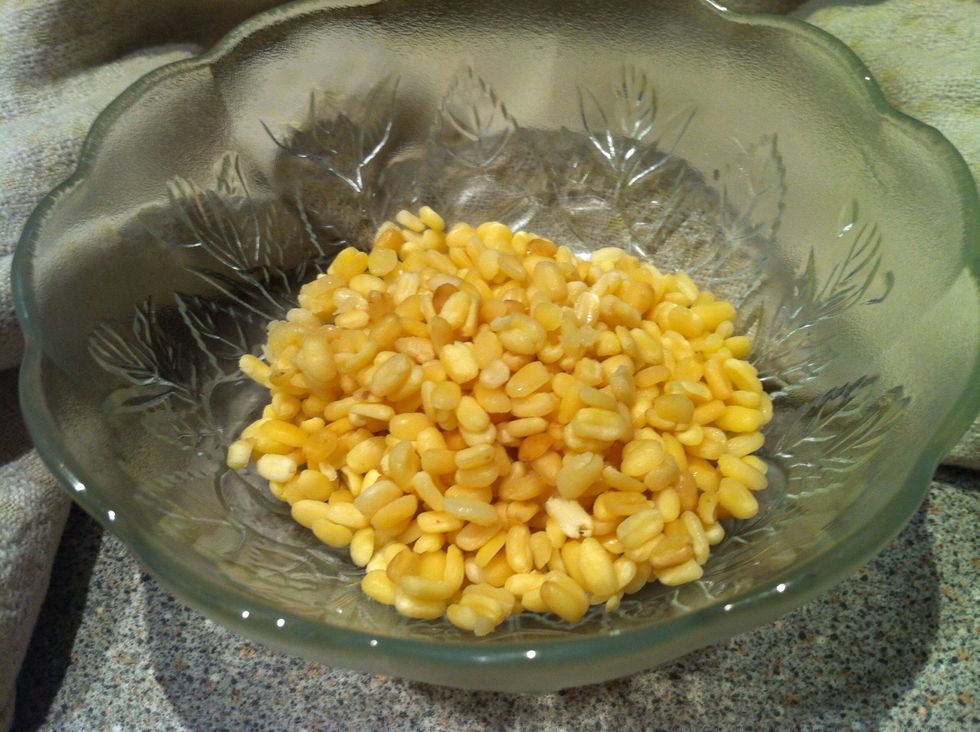 To assemble Tao Suan - place 3-4 tbspn of steamed mung bean in a bowl
Top it with the starchy sugared solution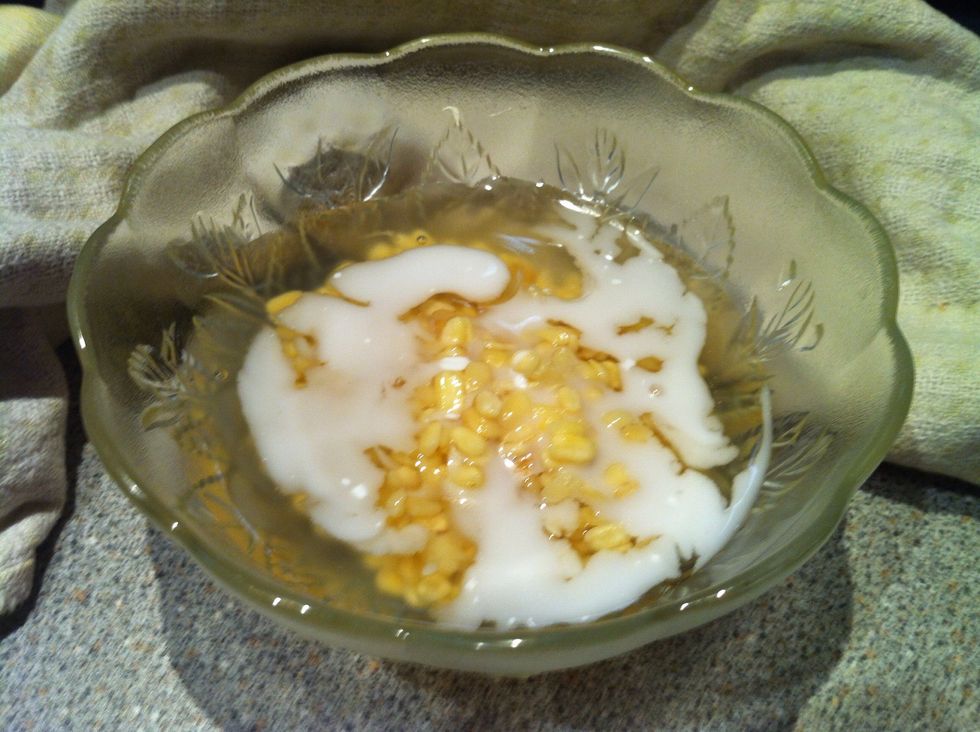 Now add 1 tbspn of the salted coconut cream
Top it with the sliced crunchy Chinese Crullers/ You Tiou / Char Kway.
6.0oz Split mung beans
4.0c Water
3/4c Raw sugar
1/3c Tapioca starch
1.0c Coconut cream
Salt as needed
Chinese crullers