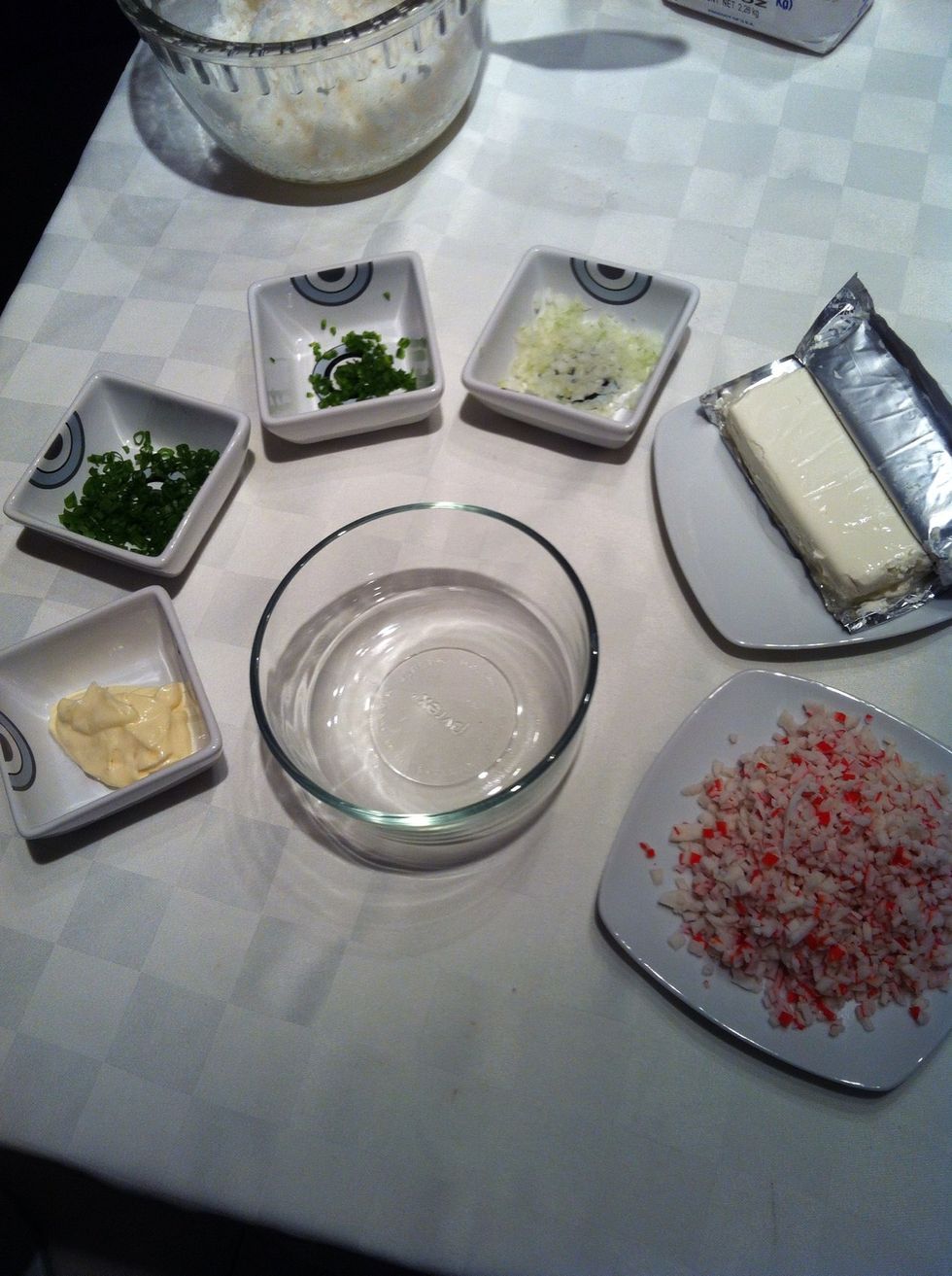 Gather all your ingredients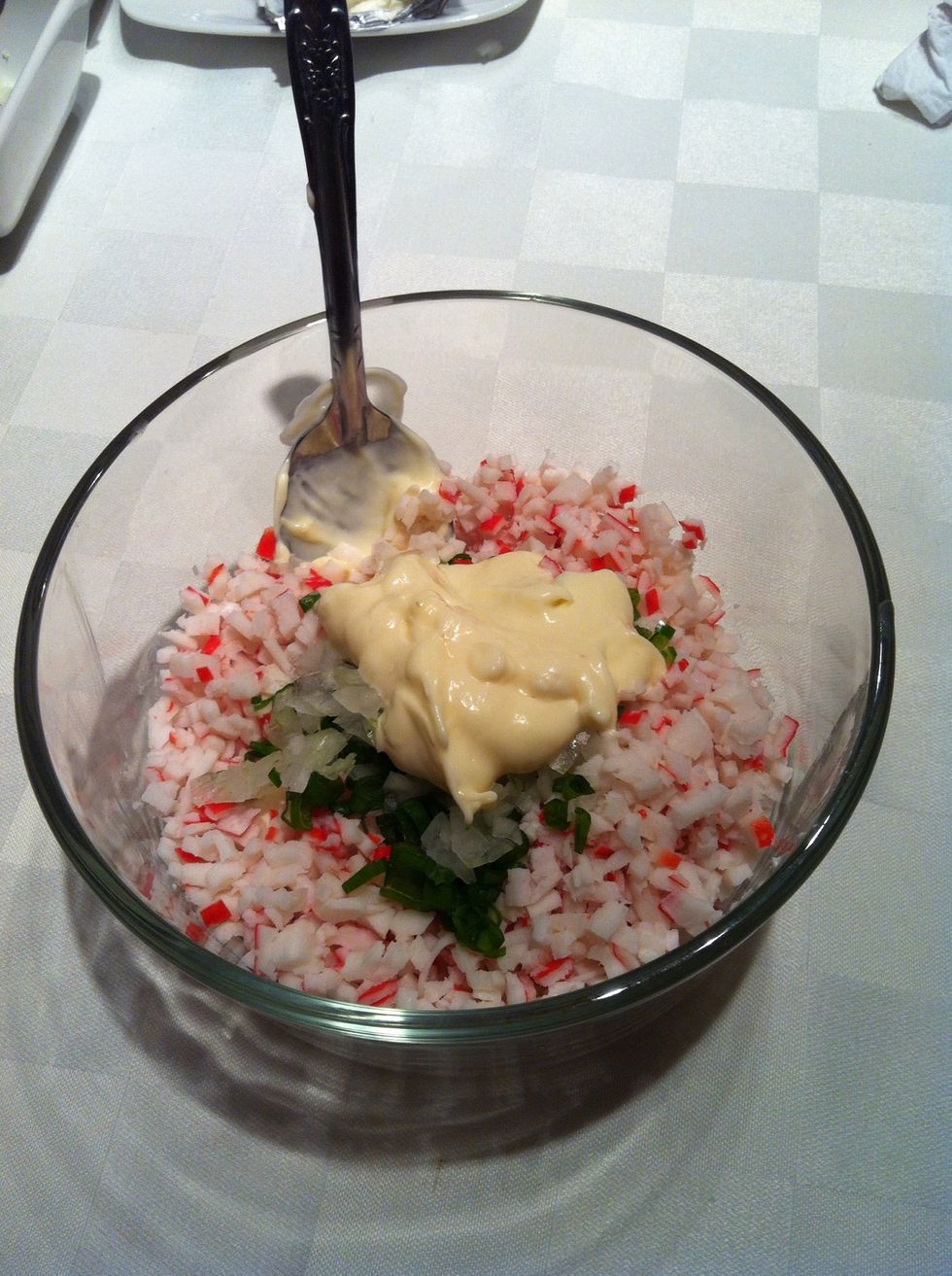 Pour your ingredients in a bowl.
That's it! You could serve this with crackers, or use it for garnishing sushi rolls. I'm actually making stuffed baby squids...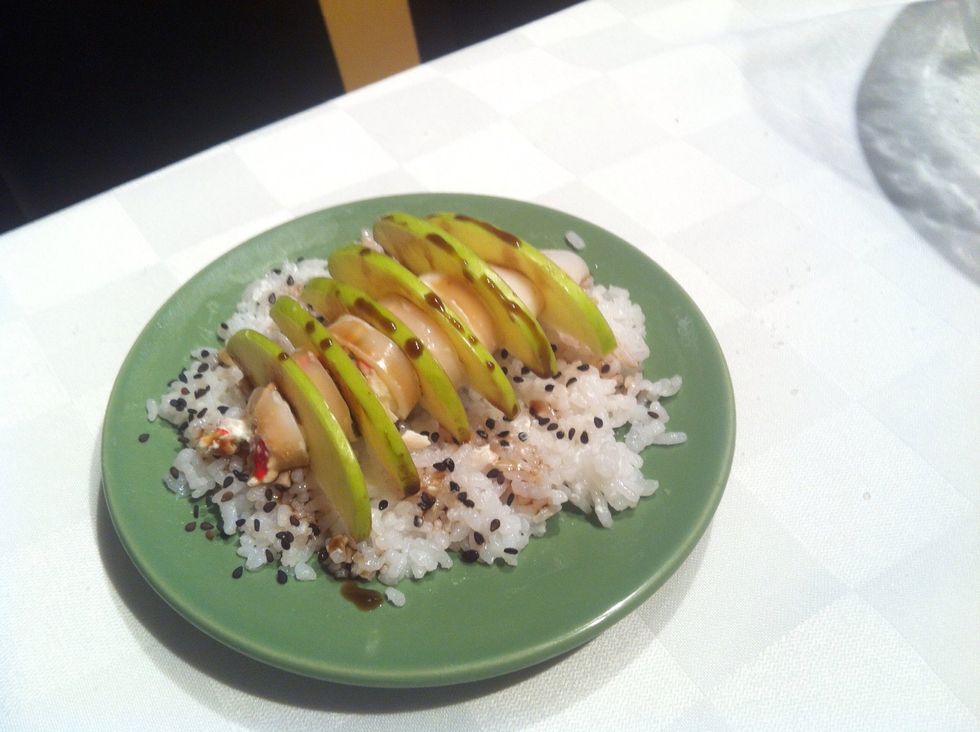 Tampico stuffed baby squids :)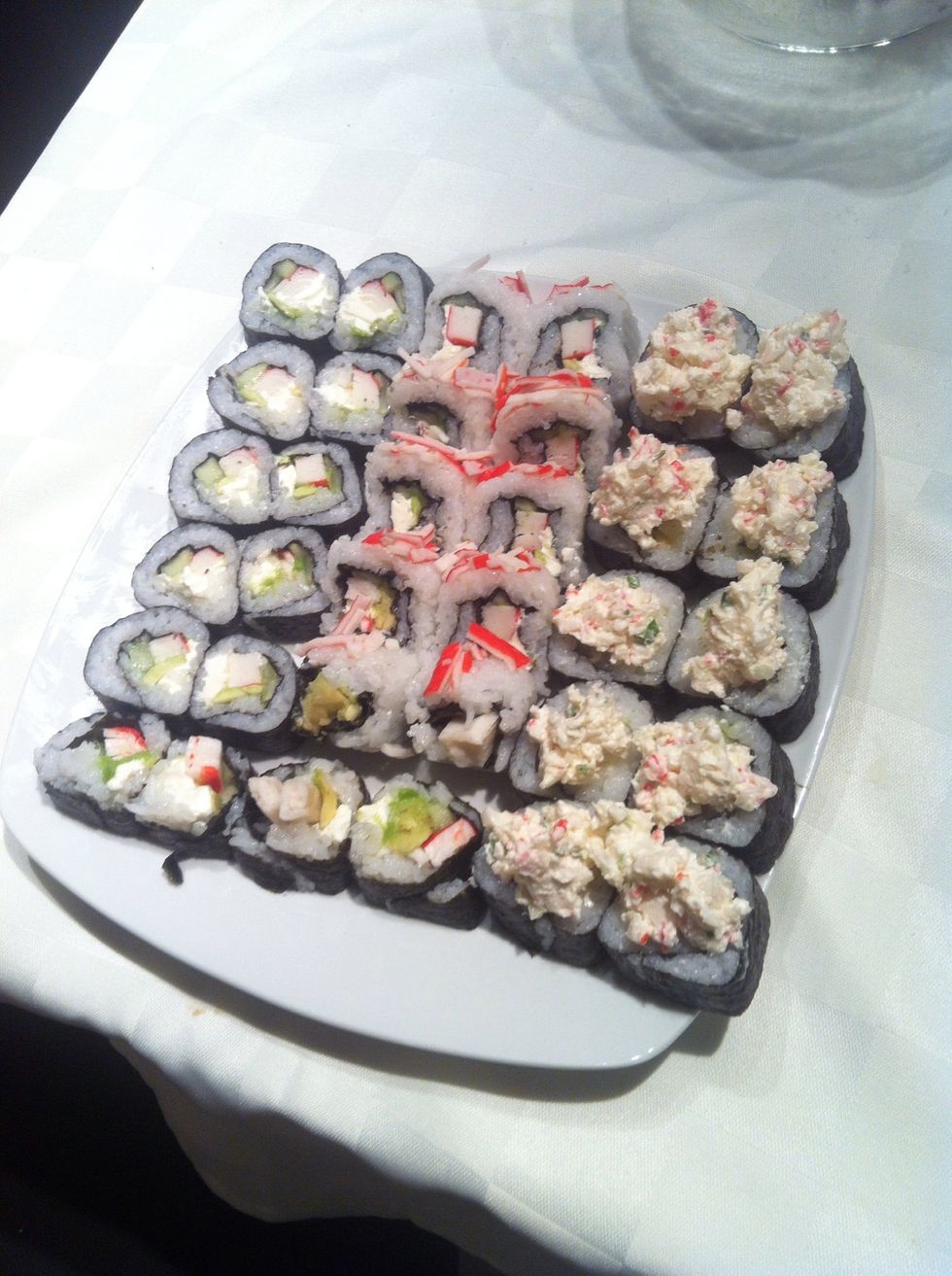 You can also use it to garnish your sushi rolls as a topping...
Hope you liked it. Let me know how it goes, ok? See you soon!
3.0 Finely chopped surimi bars
1.0tsp Finely chopped onions
1.0Tbsp Finely chopped chives
0.0 Bar of cream cheese
1.0Tbsp Mayonnaise