10 oz box of whole Tamarind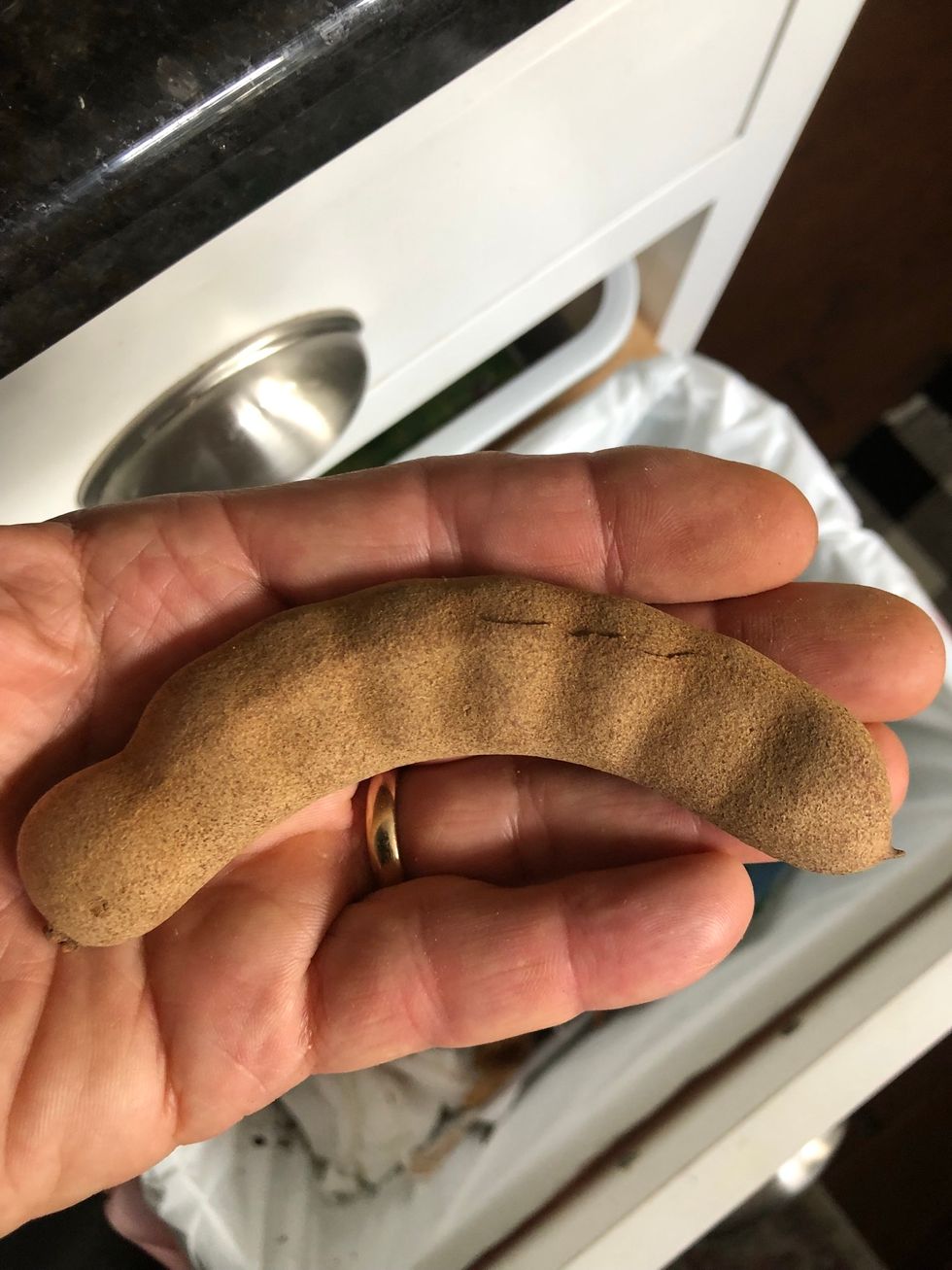 Whole pod with outer shell to be peeled off.
Innards after peeling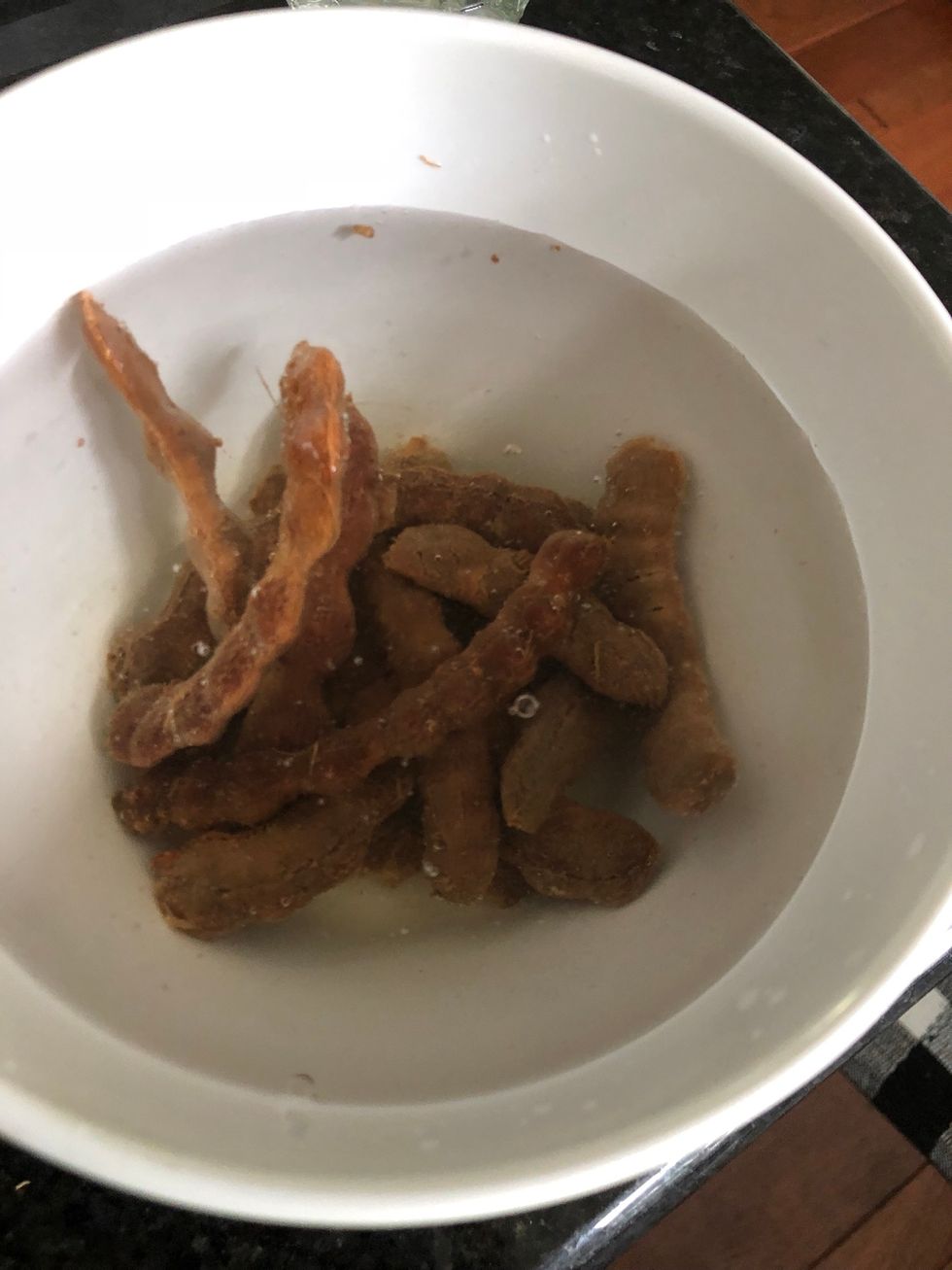 Place in bowl and fill with water. Let Set for 8 hours.
If using whole tamarind, peel the hard outer shell away. Submerge tamarind (or tamarind pulp block) in about 6 cups of water, and let sit about 8 hours, until pulp has the texture of applesauce
Line a colander with cheesecloth, and set over a large mixing bowl. Pour tamarind mixture into colander, and press firmly against the sides of the colander to extract the tamarind liquid
and leave behind the seeds and membranes, as well as any pieces of shell.
Transfer the strained pulp from the colander into a clean mixing bowl, and submerge in more fresh water (about 3 cups). Work to pull it apart again, releasing any remaining pulp, then strain again and
transfer the extracted liquid into the bowl that holds the liquid from the first straining.
Pour the reserved liquid through the cheese cloth one last time, wringing out cheesecloth to extract as much liquid as possible.
Pour the tamarind liquid into a large saucepan and bring to a boil over high heat. Reduce heat to low and simmer liquid until reduced by half. Then add sugar, lemon juice, and sour salt to tamarind
Increase heat to medium and boil slowly until the mixture develops a silky, almost shiny consistency. Let the mixture cool some, then transfer to a large glass jar. Place in refrigerator
2.0 Lemon juice
1.0bnch Tamarind
1.0c Sugar
1/4c Citruc acid