A delicious, healthy, and traditional Japanese breakfast that's definitely an adventure your first time trying it, and a treat thereafter!
116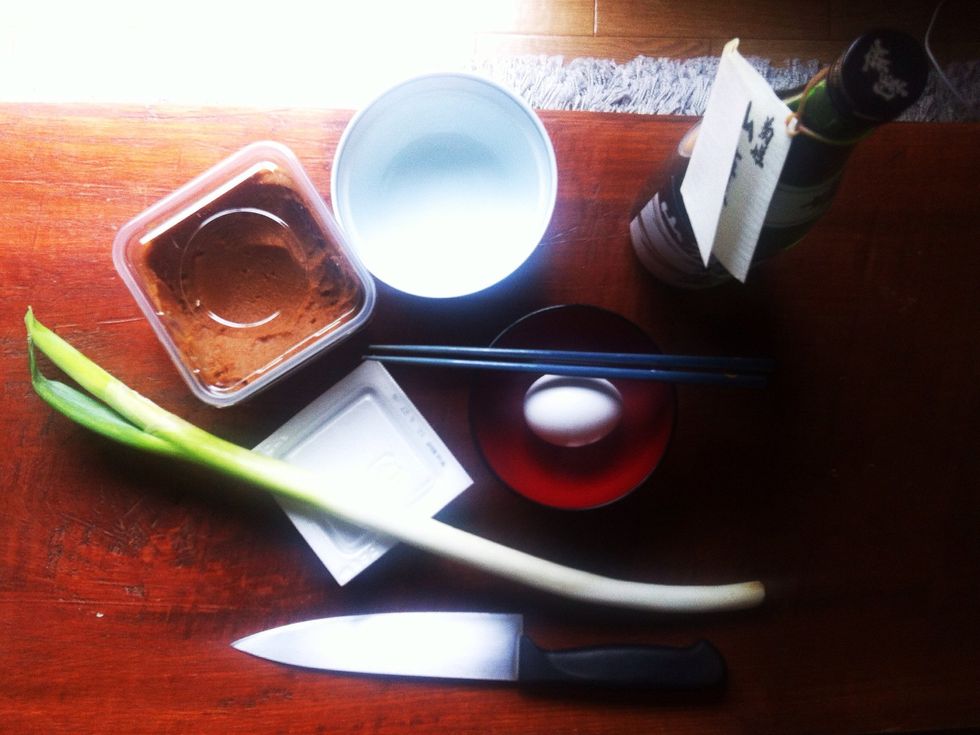 Get all of your supplies together, including 1 large knife, 2 bowls, and 1 pair of chopsticks. (The bottle of sake is only for photographic purposes!)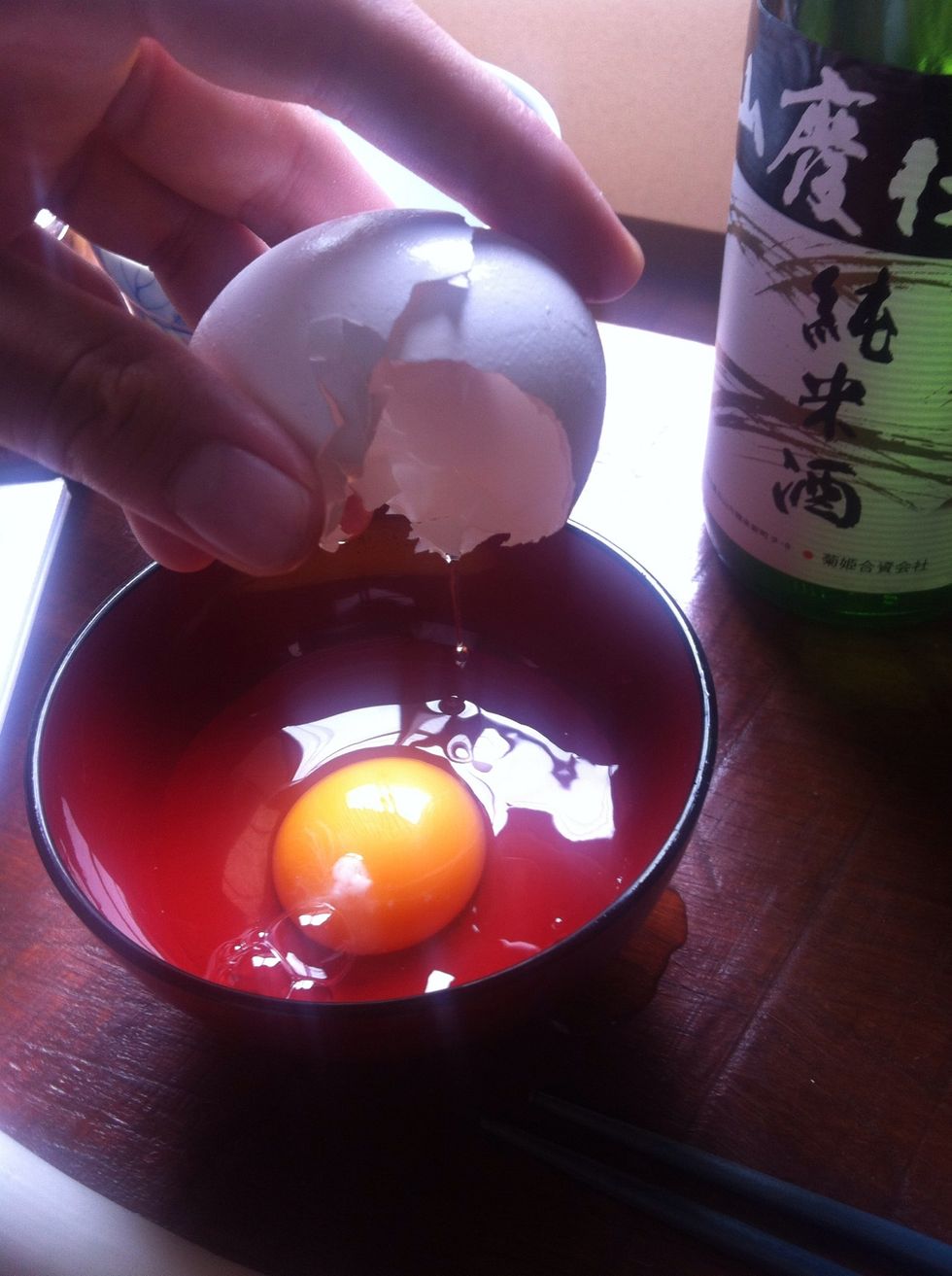 Crack your egg into your smaller of your two bowls. One handed if you're trying to look like a top chef.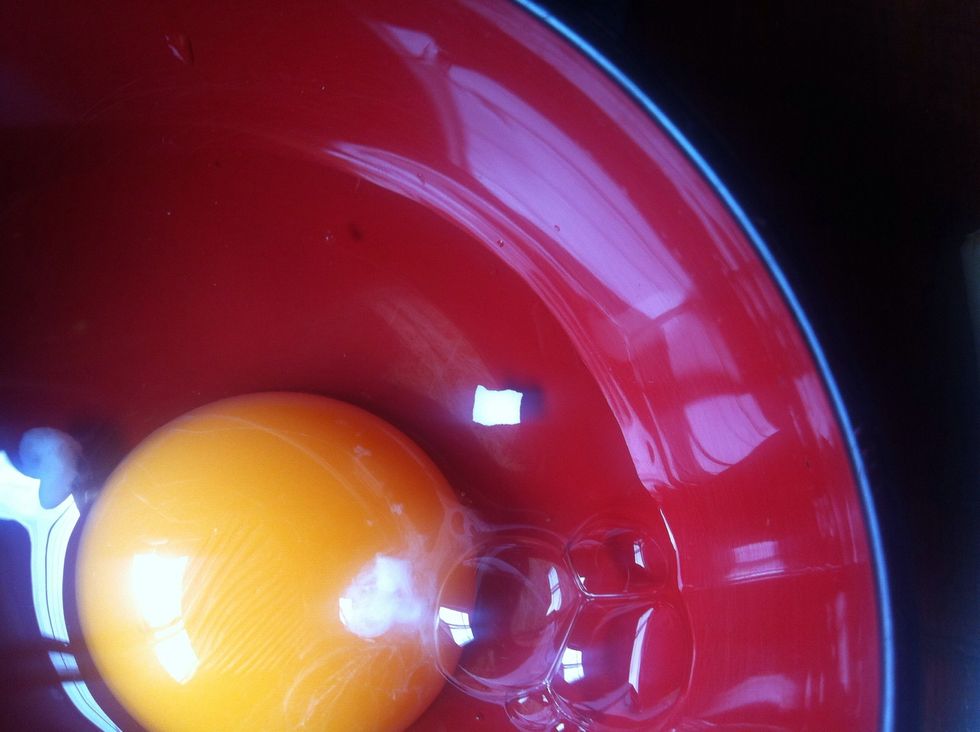 Take out any shell fragments from when you were trying to look like a pro and then break your yolk and beat your egg.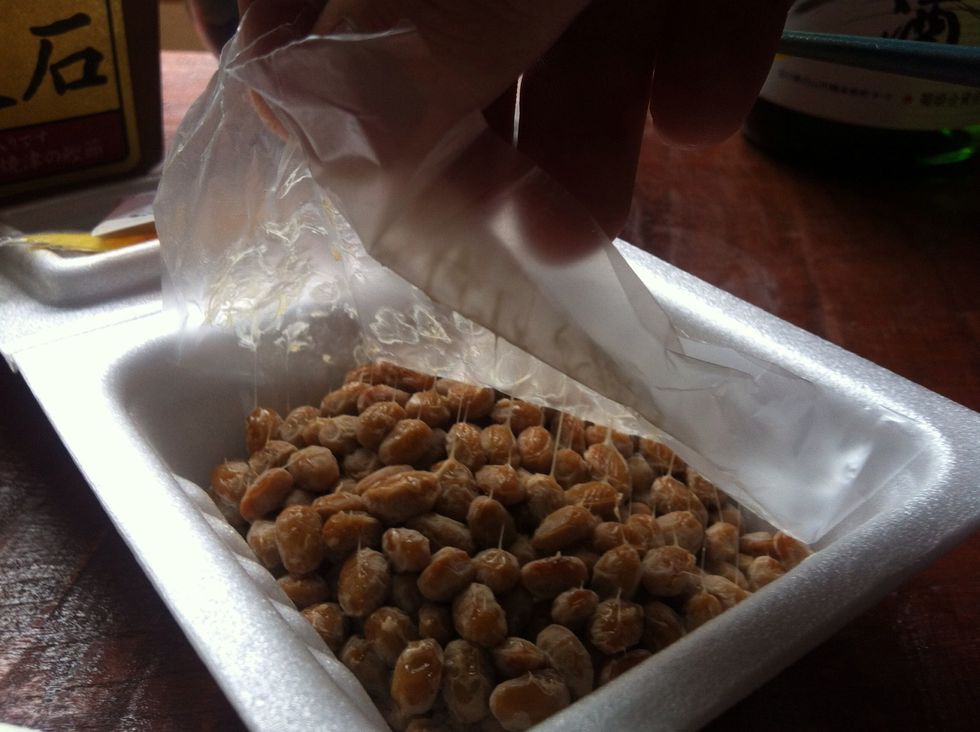 Open your natto (fermented soy beans) and save the soy sauce and mustard packages that should be included.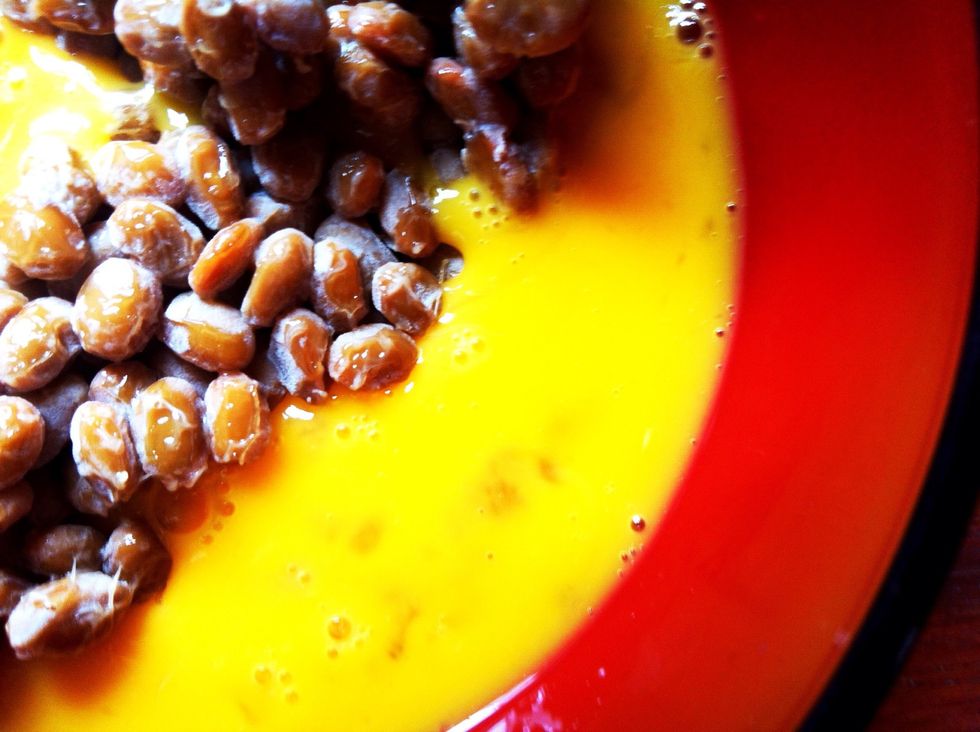 Add your natto to your already beaten egg…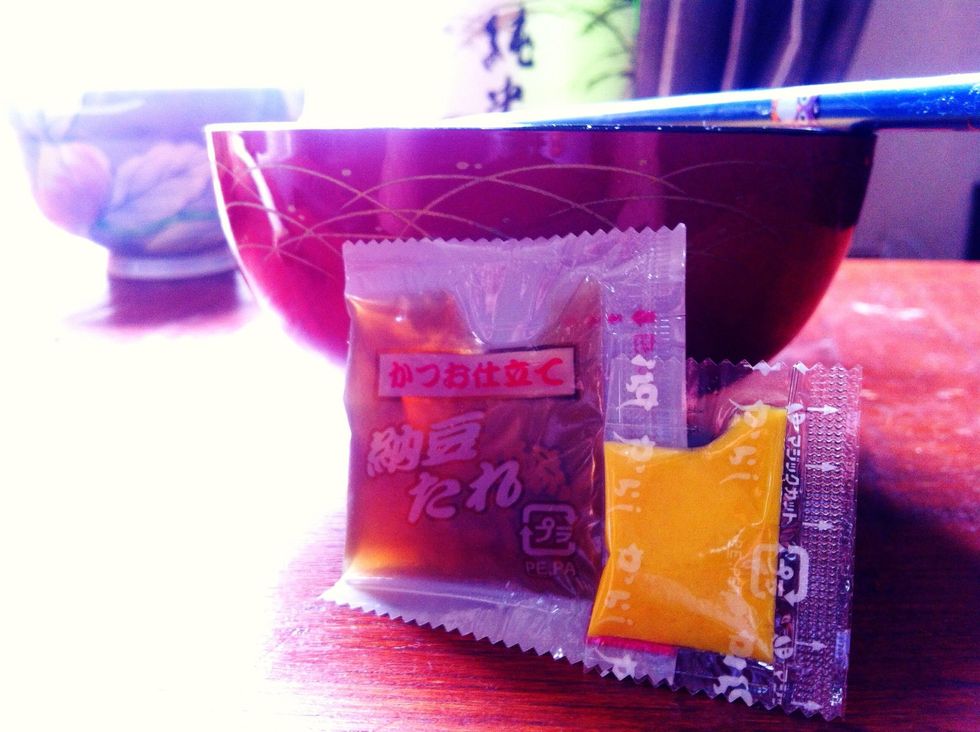 Add the tare (special soy sauce) and mustard packets that came with your natto.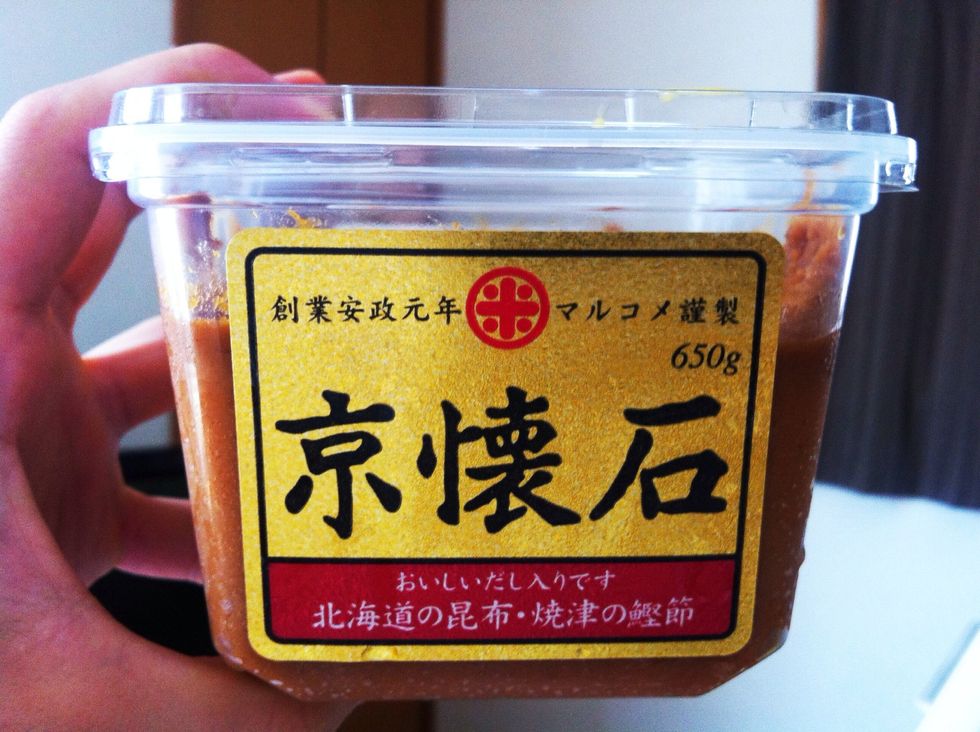 Grab your miso. (probably white miso rather than red).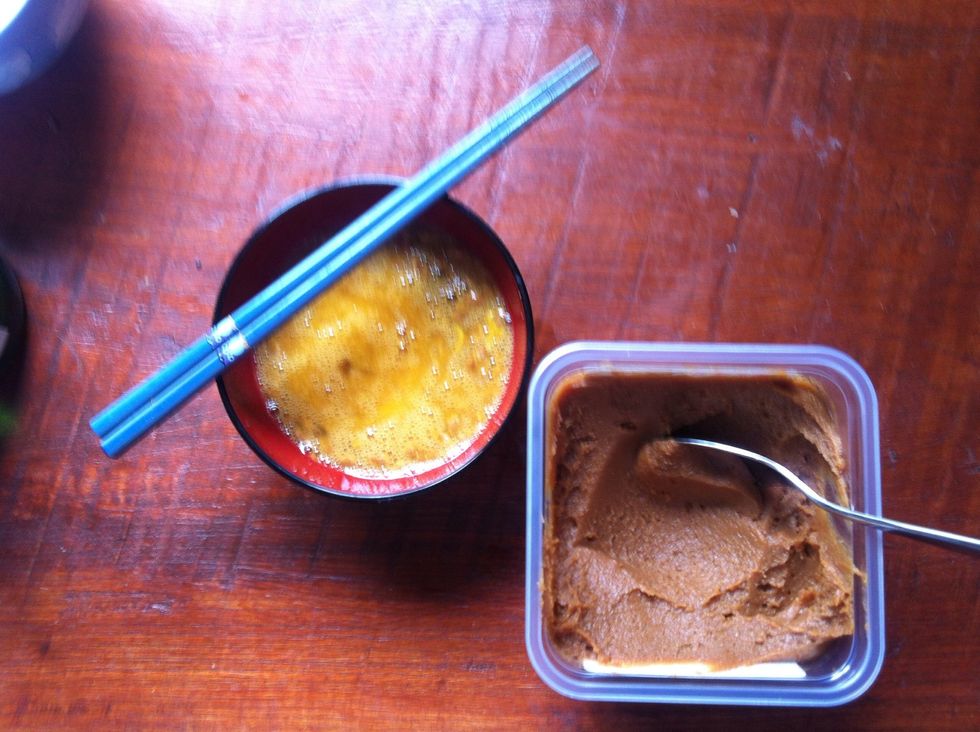 Add a table spoon to your bowl of egg and nato that is steadily becoming more complicated and delicious! And then give it all a good stir! (Don't mash or smush your natto in this stage)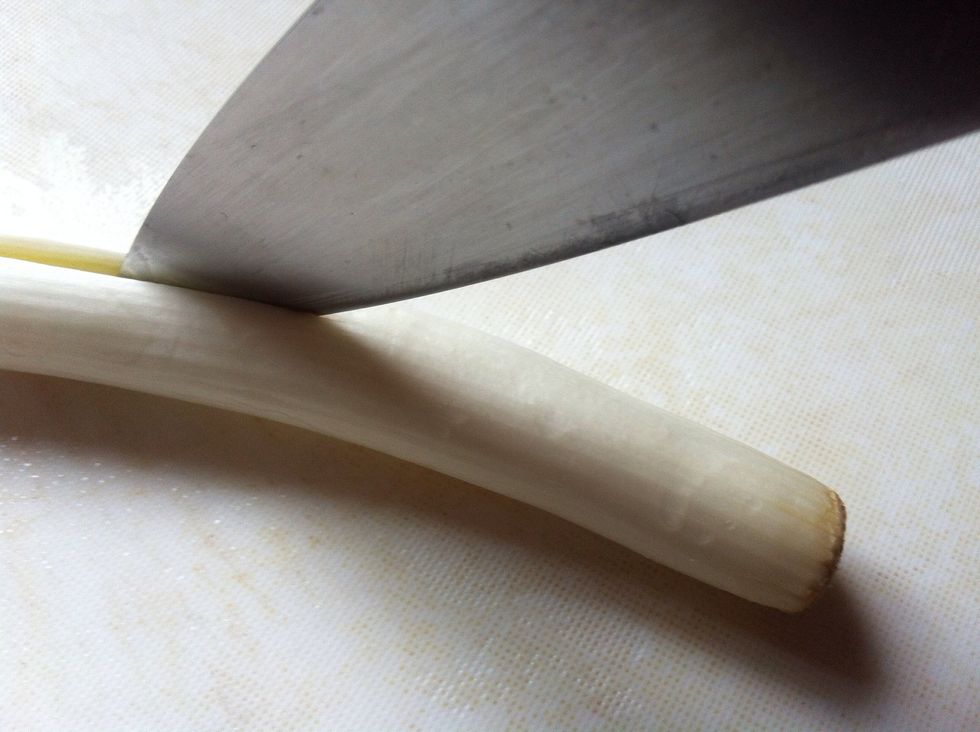 Now put your nato mix to the side and quarter your green onion…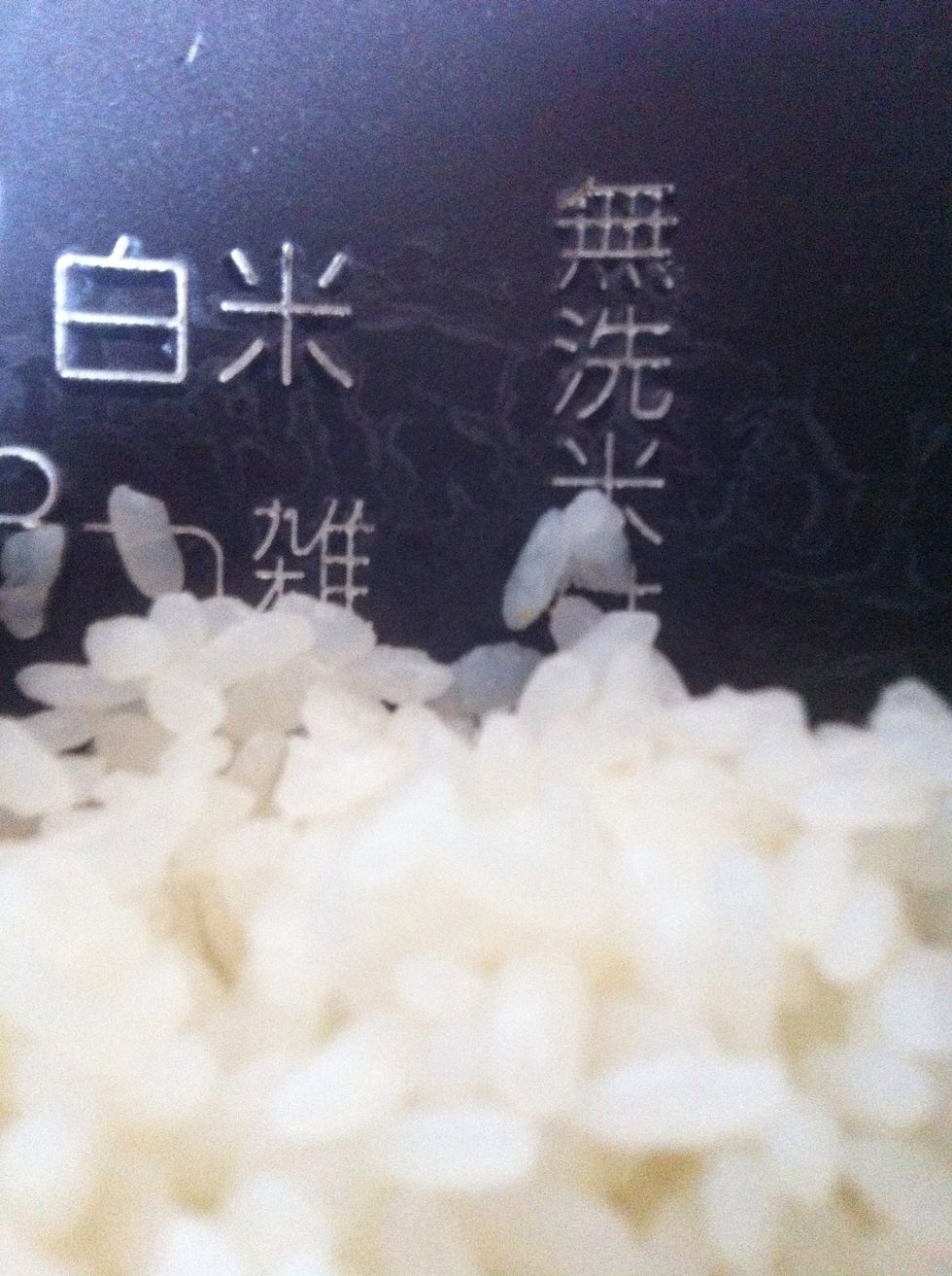 Get a bowl of rice out of your rice cooker. Make sure to fill it no higher than 3/4 of the way full, you'll need space for your natto concoction!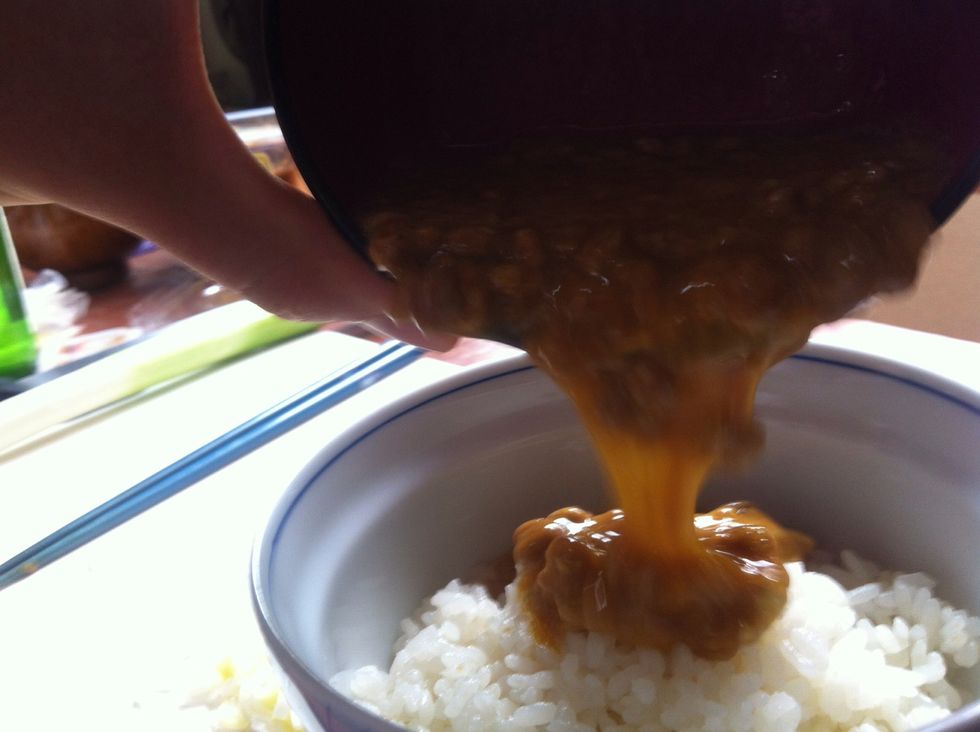 Pour your natto, egg, miso, soy sauce, and mustard mixture on top of your rice!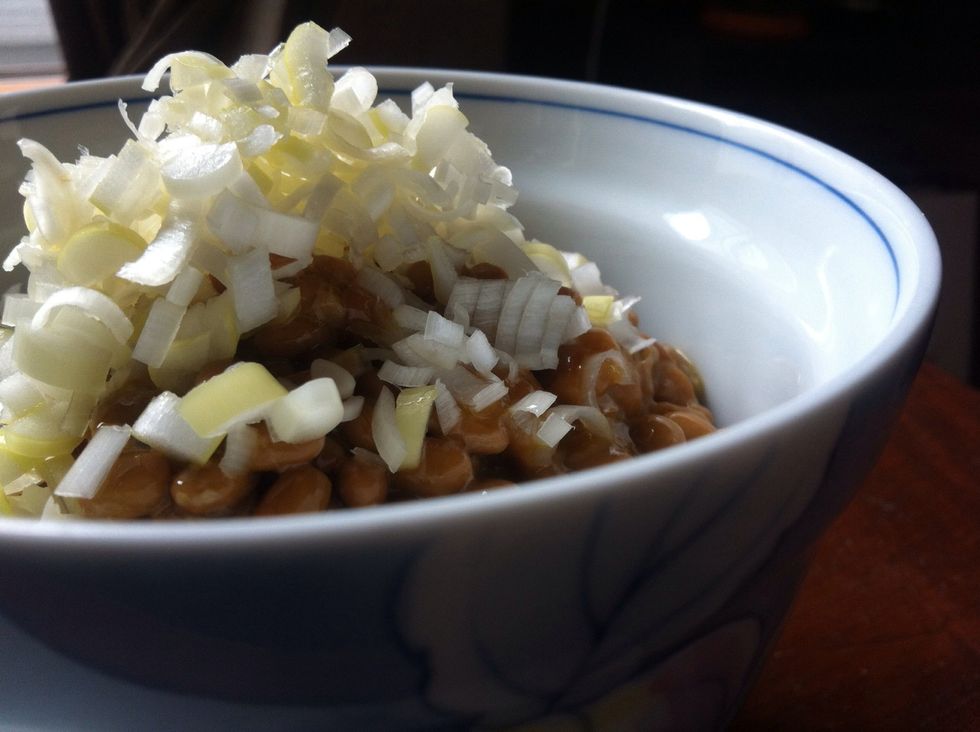 Add your negi! (green onions) and a splash of extra soy sauce if you like.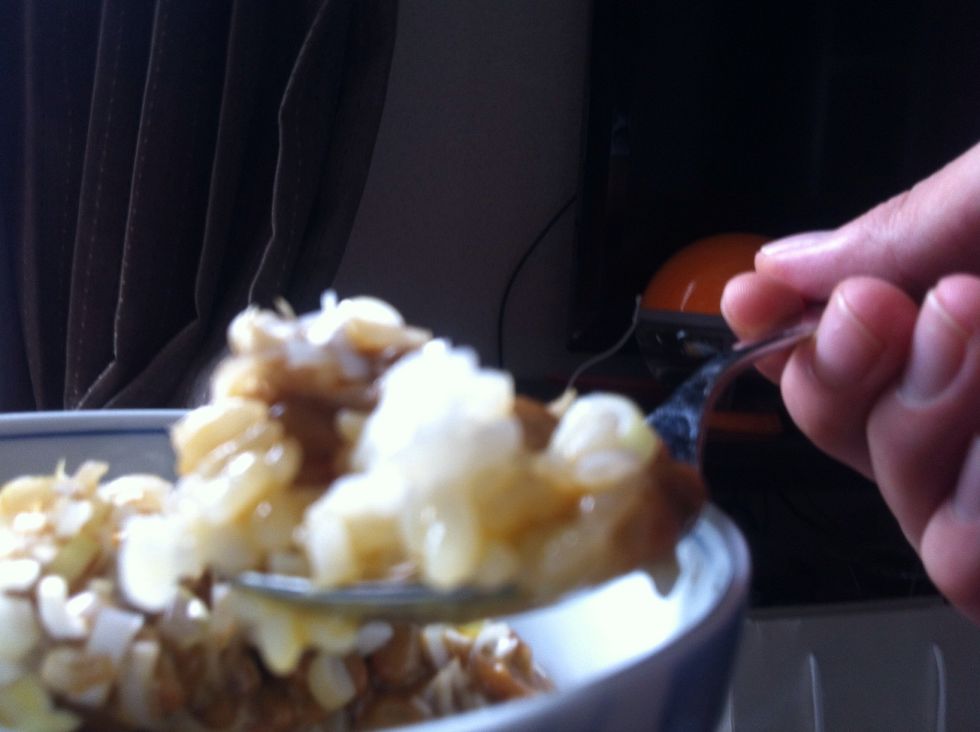 Get ready for a new experience and enjoy that first bite!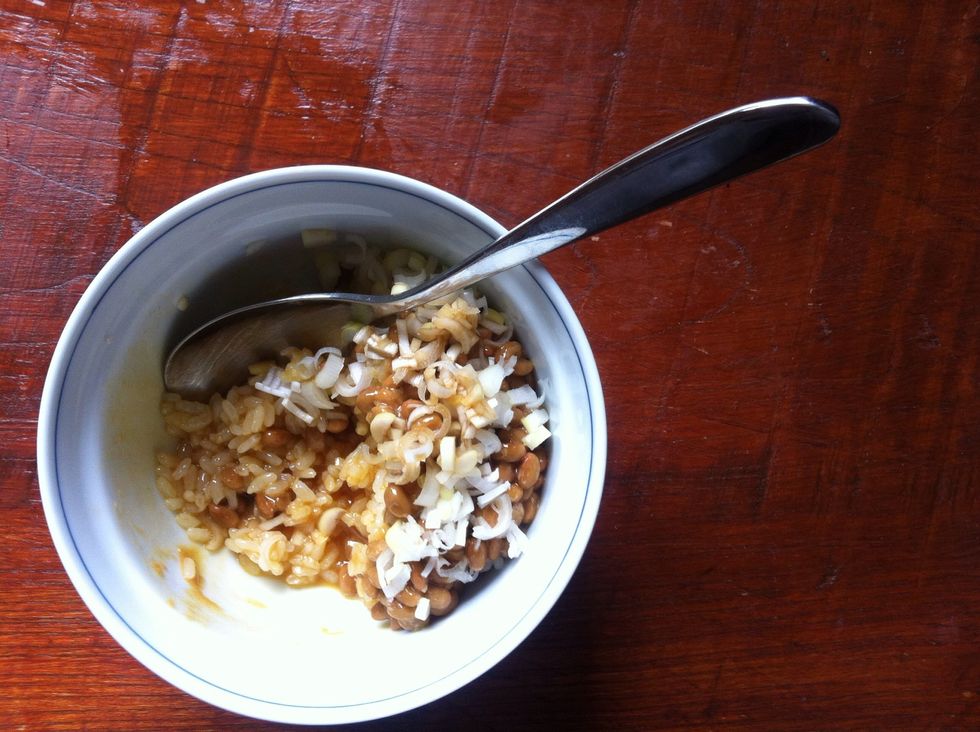 And the next…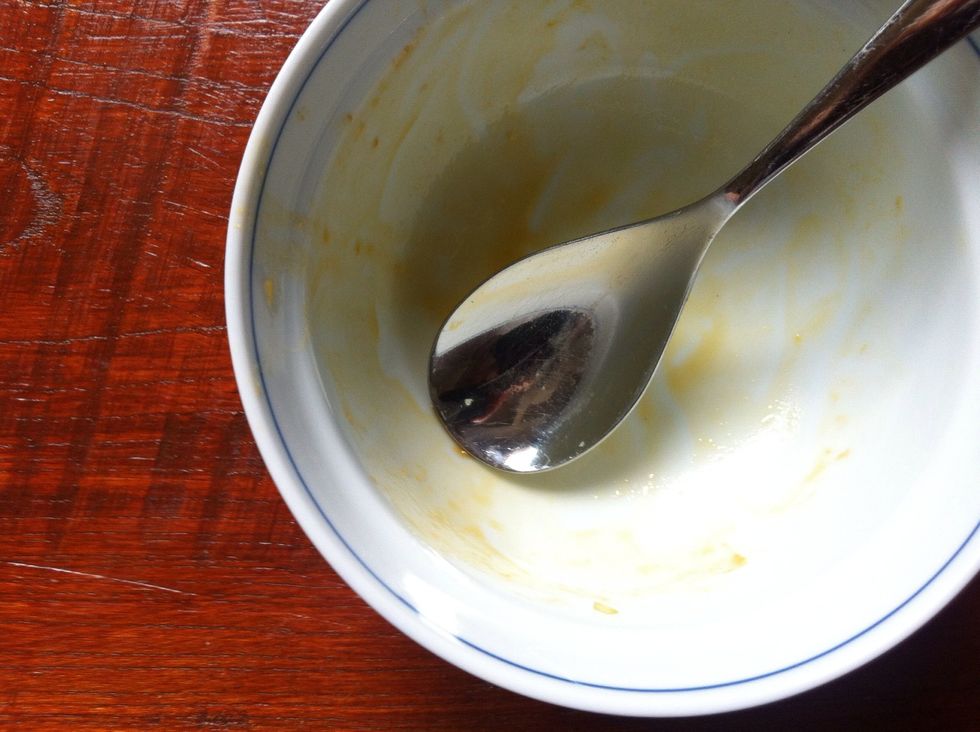 And all the way to the last grain. You've got to make 88 people happy by eating every last grain of rice!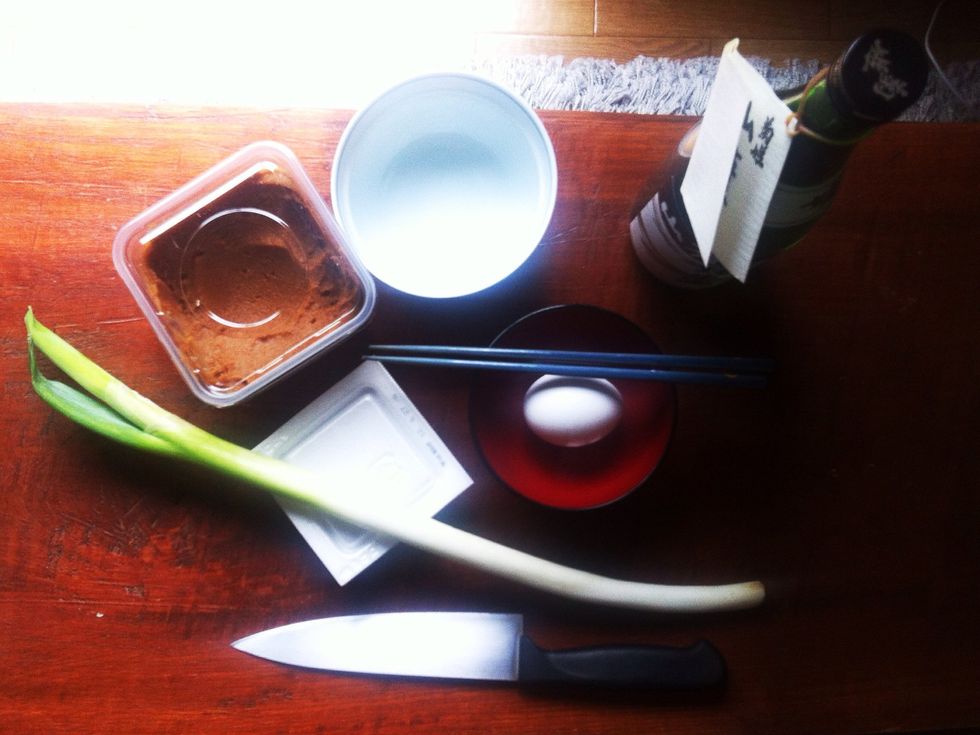 Wake up the next morning and repeat!
1.0 Pack of Natto 納豆 (Fermented Soy Beans)
1.0 Nama Tamago 生卵 (Raw Egg)
0.0 Negi ネギ (Green Onion)
1.0Tbsp Miso 味噌
2.0c Gohan ご飯 (Rice)
1.0tsp Shoyu 醤油 (Soy Sauce)