This veg. dish will have you hating Alfredo and loving true Italian cream sauce. It's one of my biggest hits and it's a great way to impress friends, kids, parents/in laws etc.... Hope you enjoy😘
9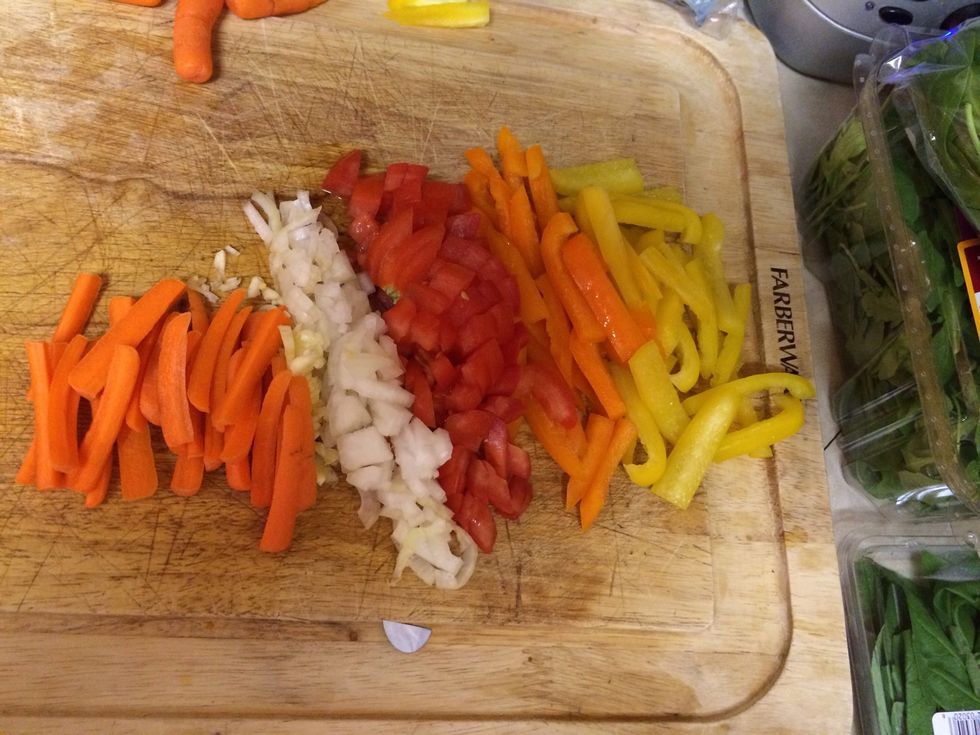 Chop up all the veggies , we'll throw in the spinach last min 😉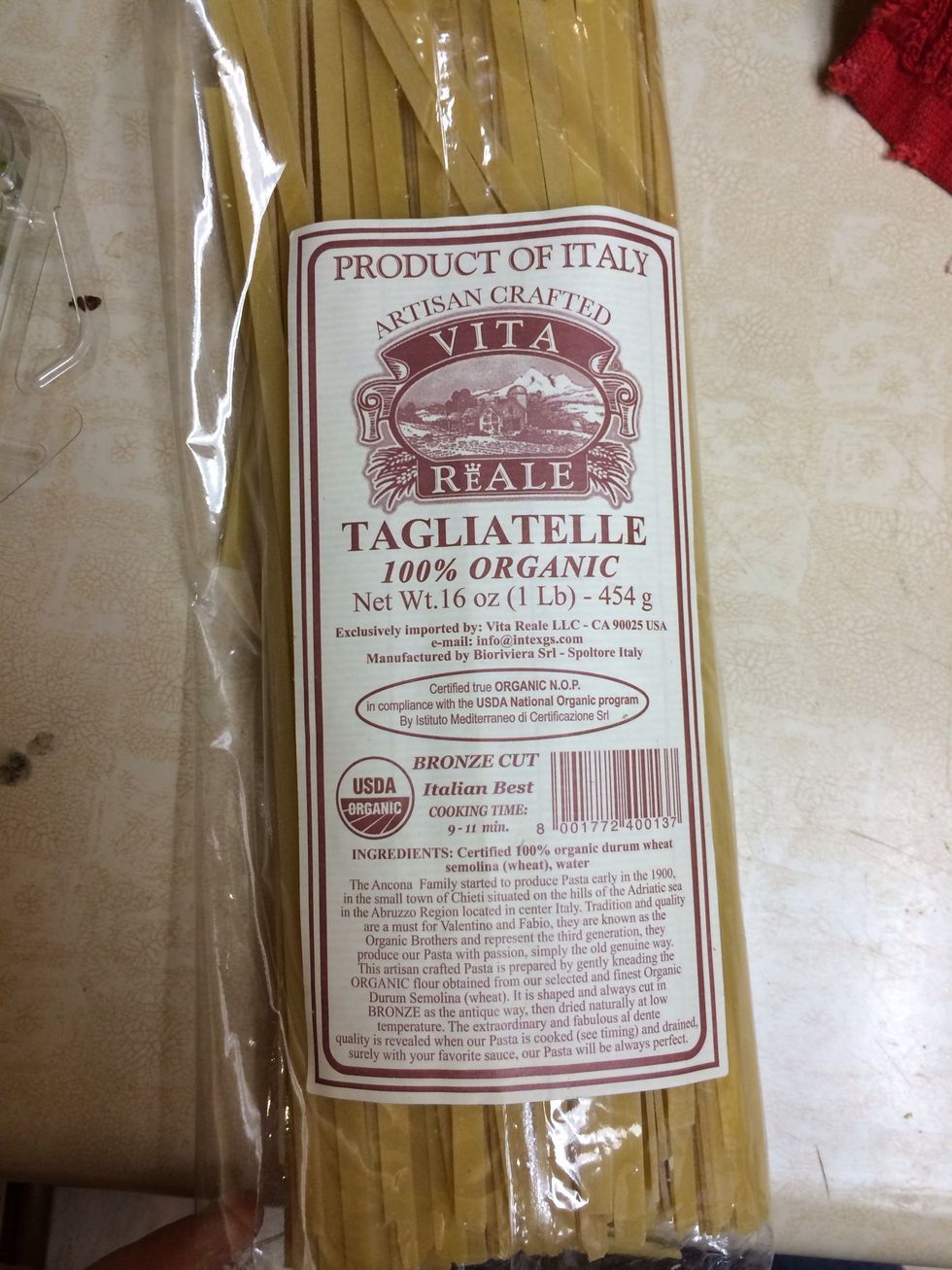 You can use spaghetti or linguine doesn't matter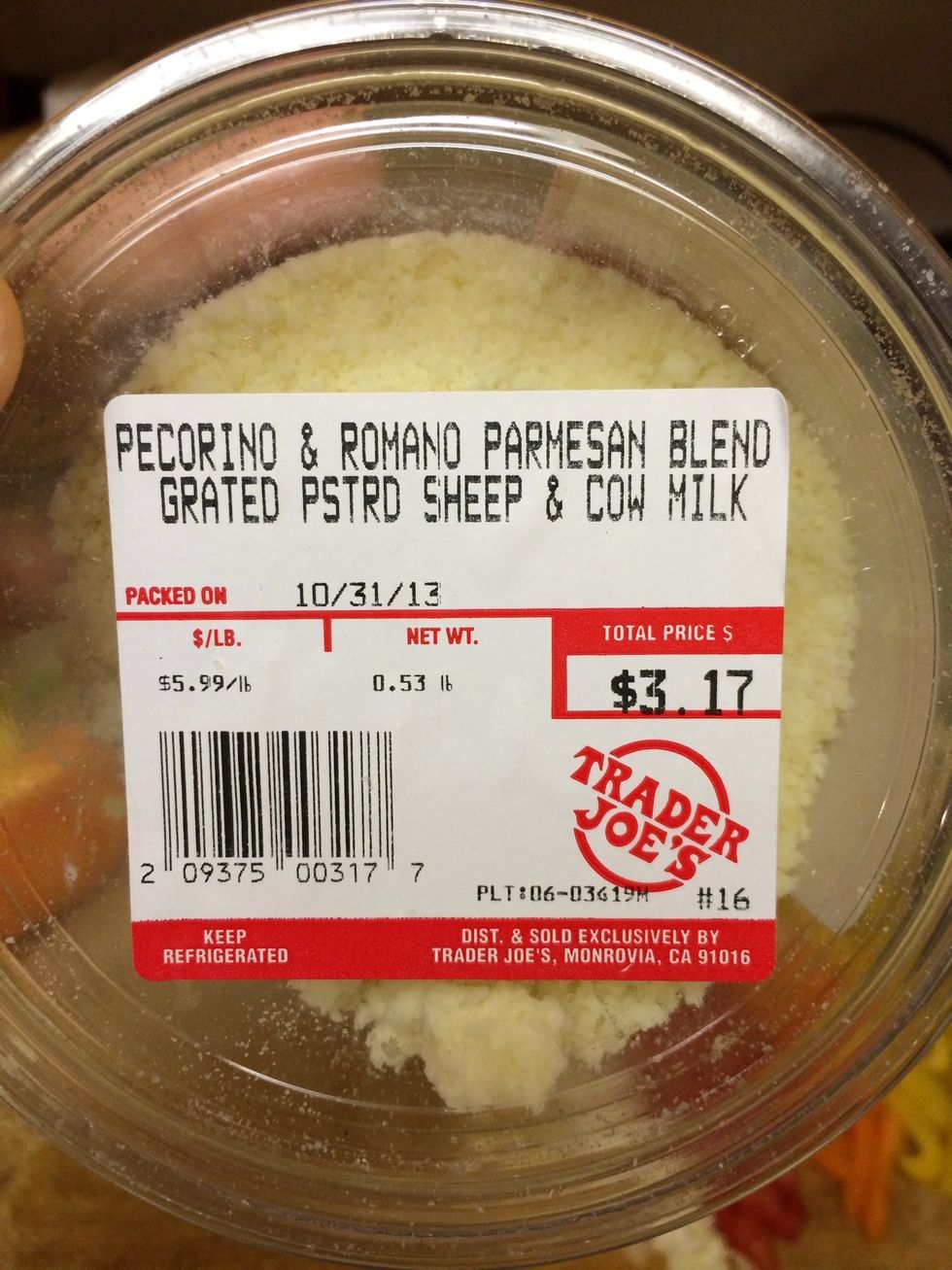 Yummy cheese 😃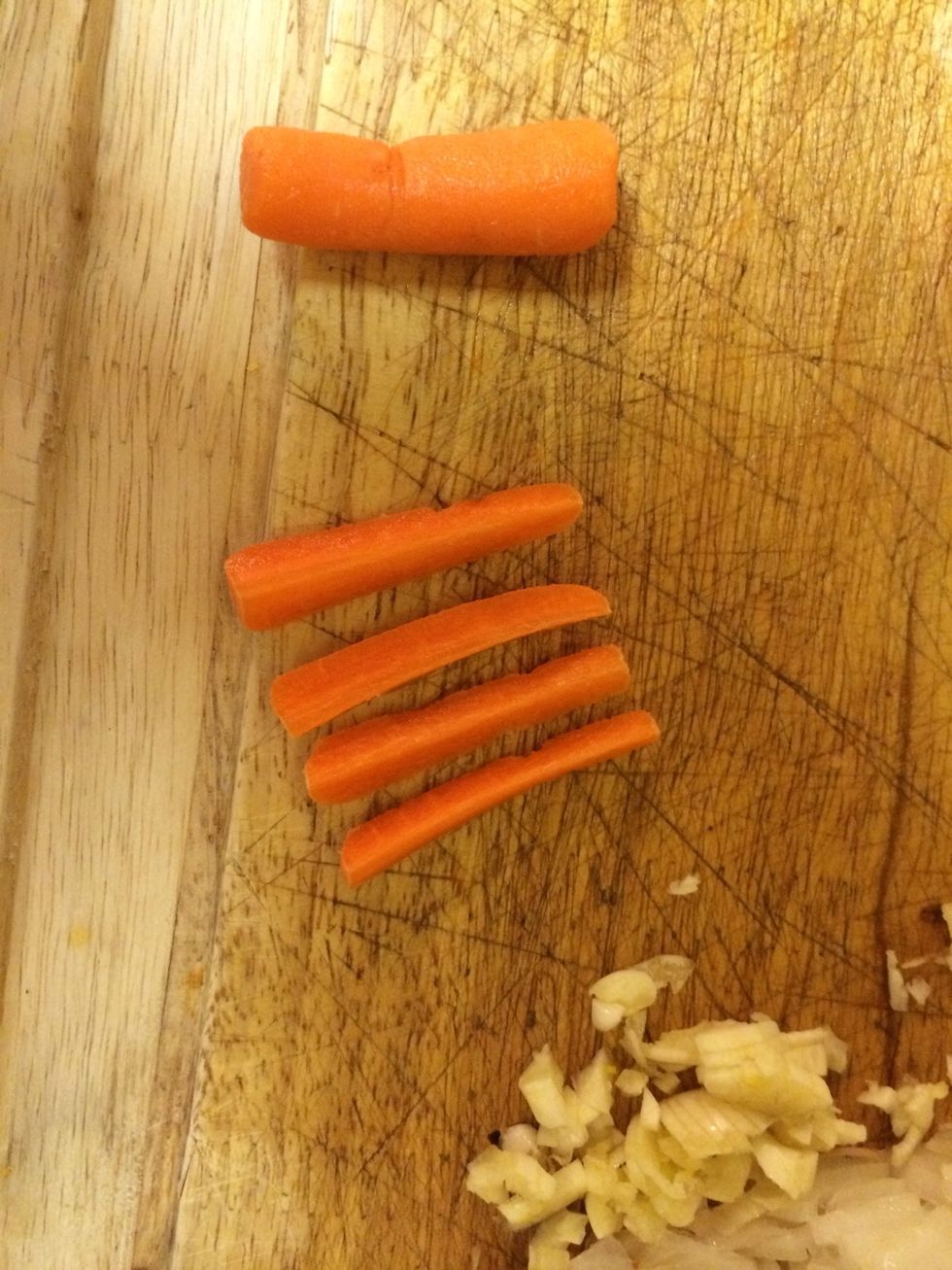 I chop my carrots like this. So cut it into 4s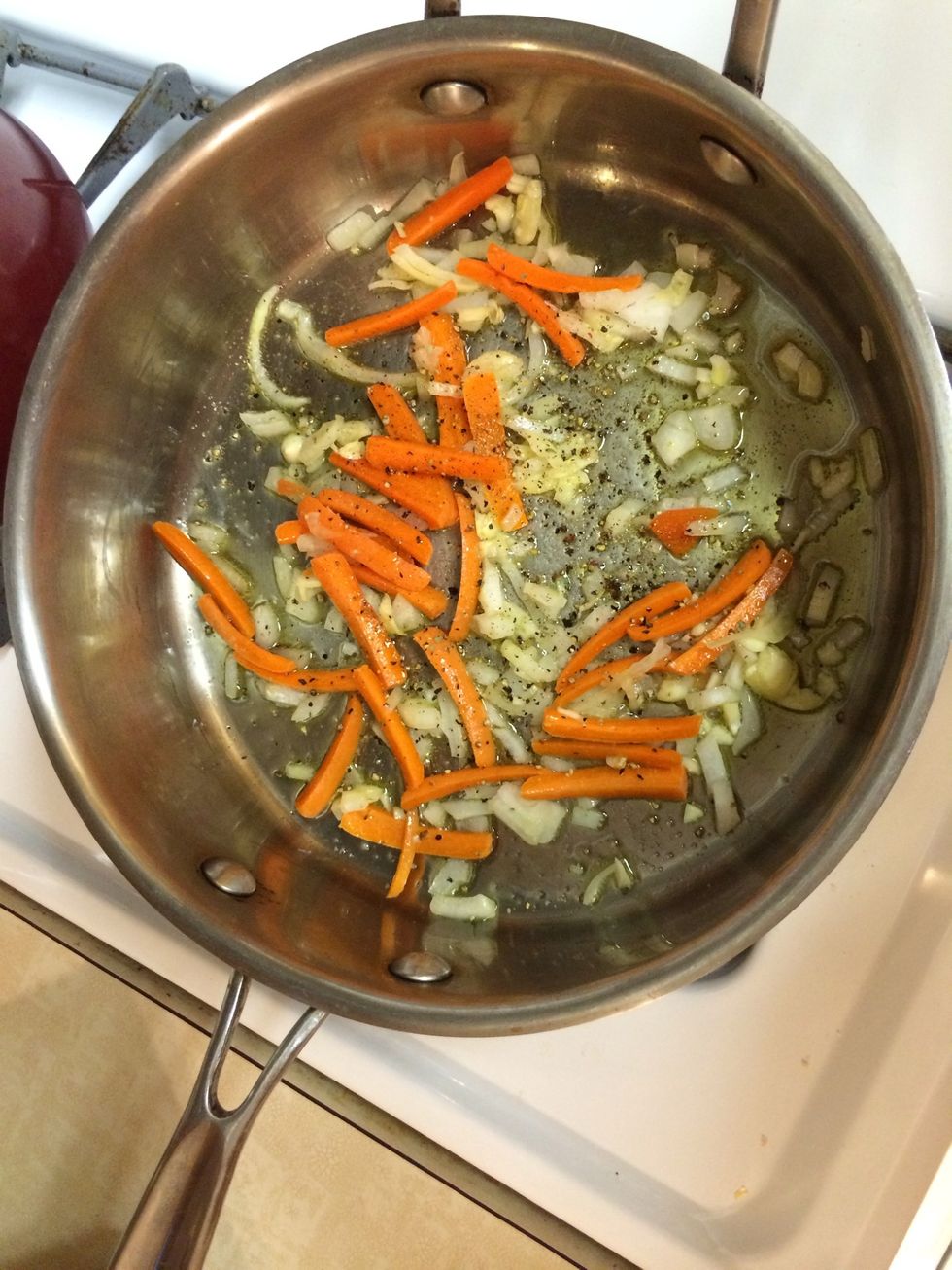 Throw the carrots , garlic, and onions in first with olive oil add a pinch of salt and pepper 😊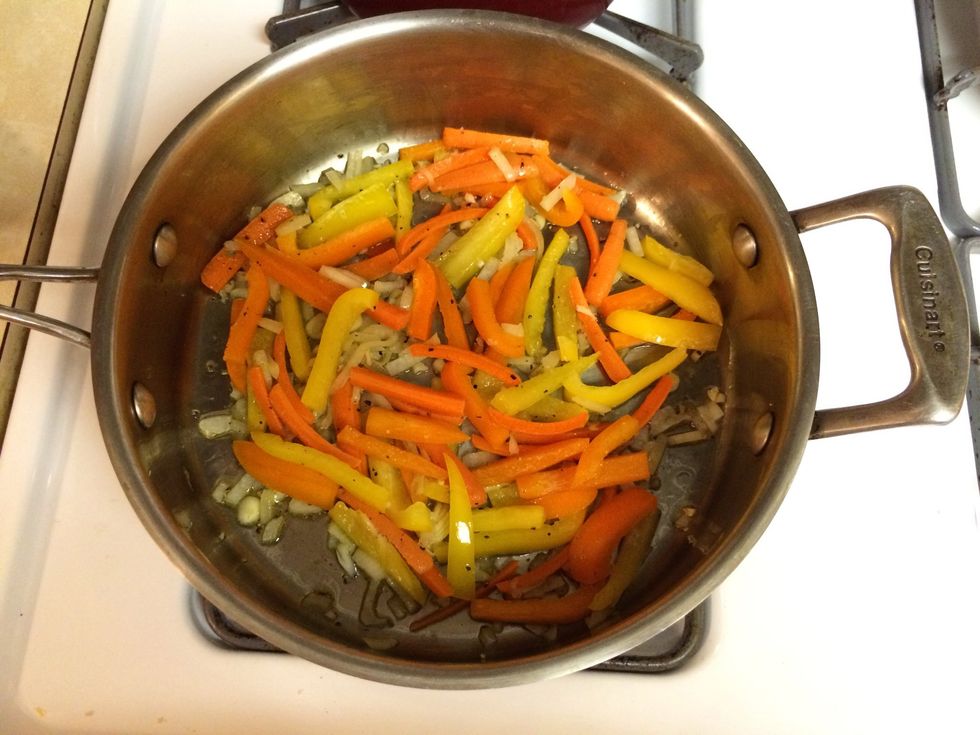 Then after you let that simmer on med low for 5 min before adding the bell-peppers.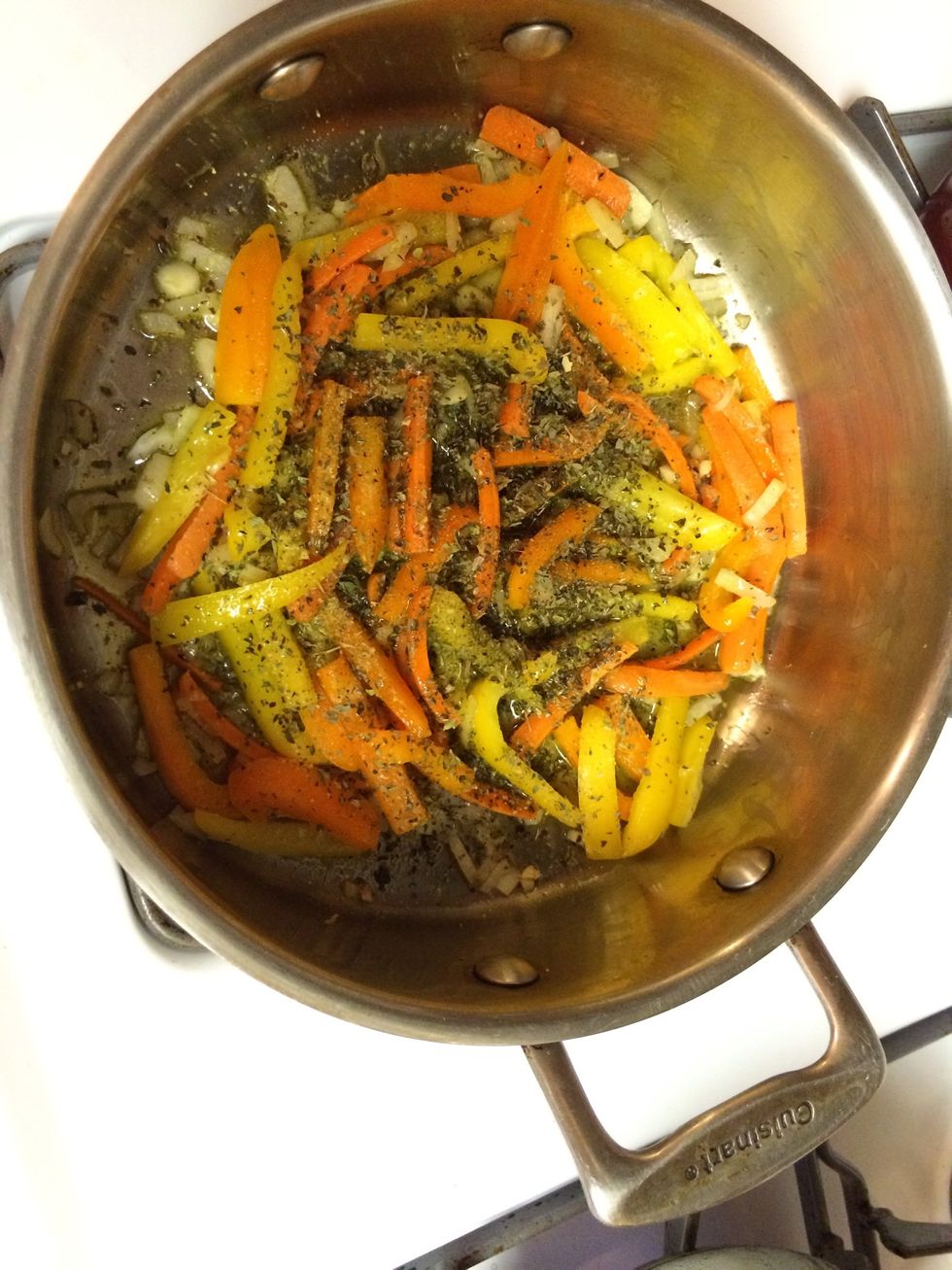 Add the dried oregano and basil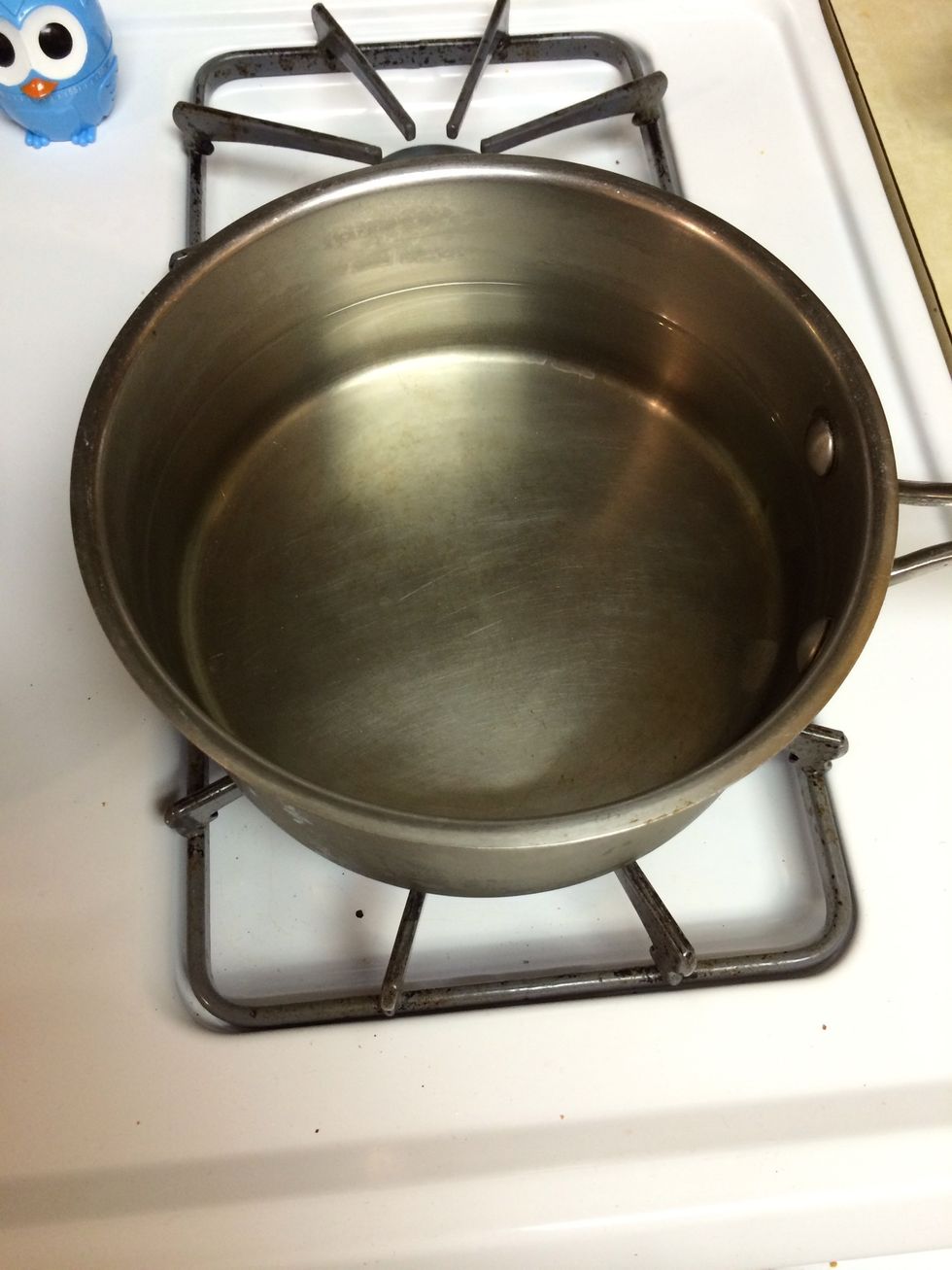 Get the water boiling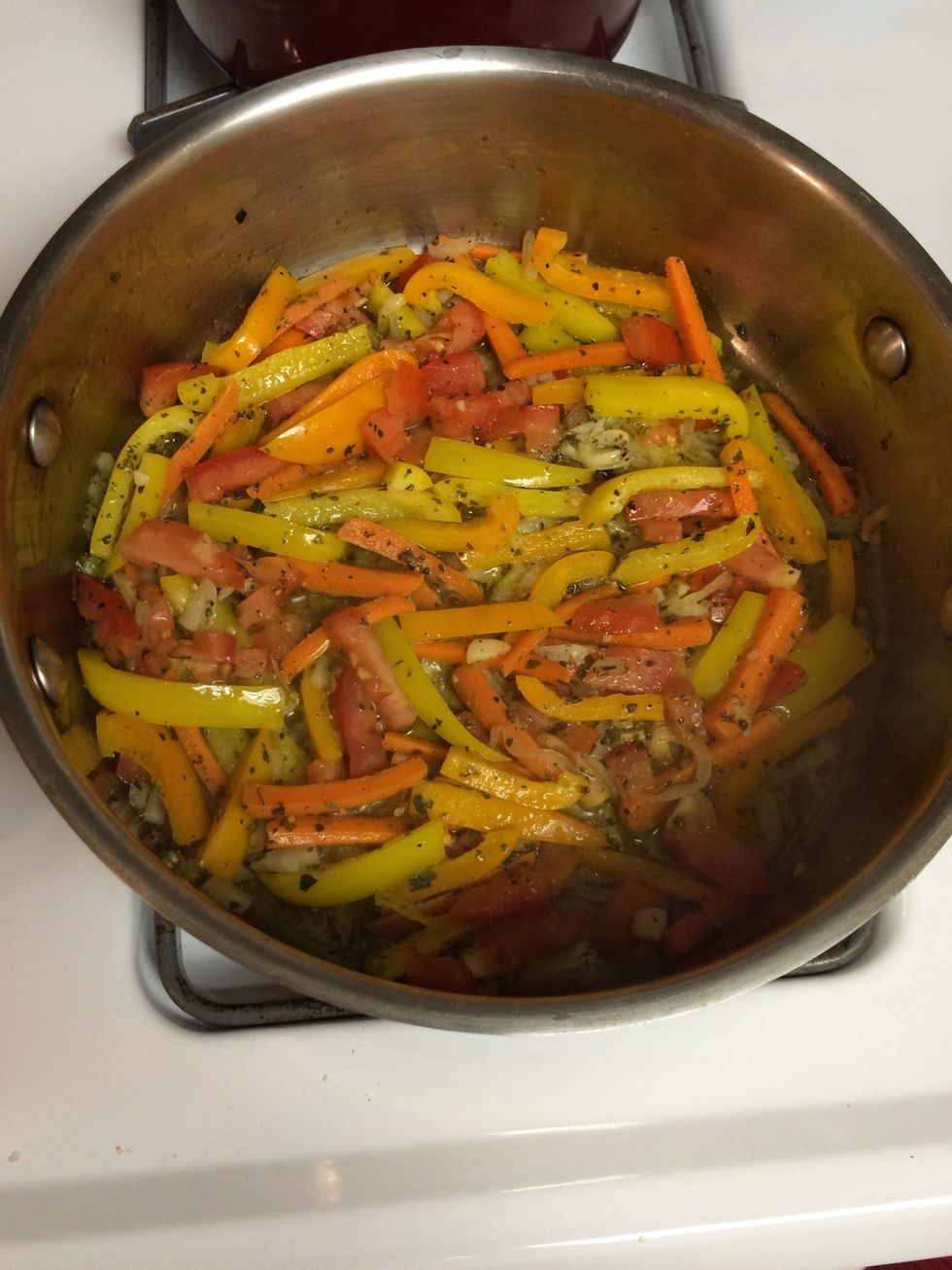 Add the tomatoes after 5 mor min. And then let simmer on Low for 15 min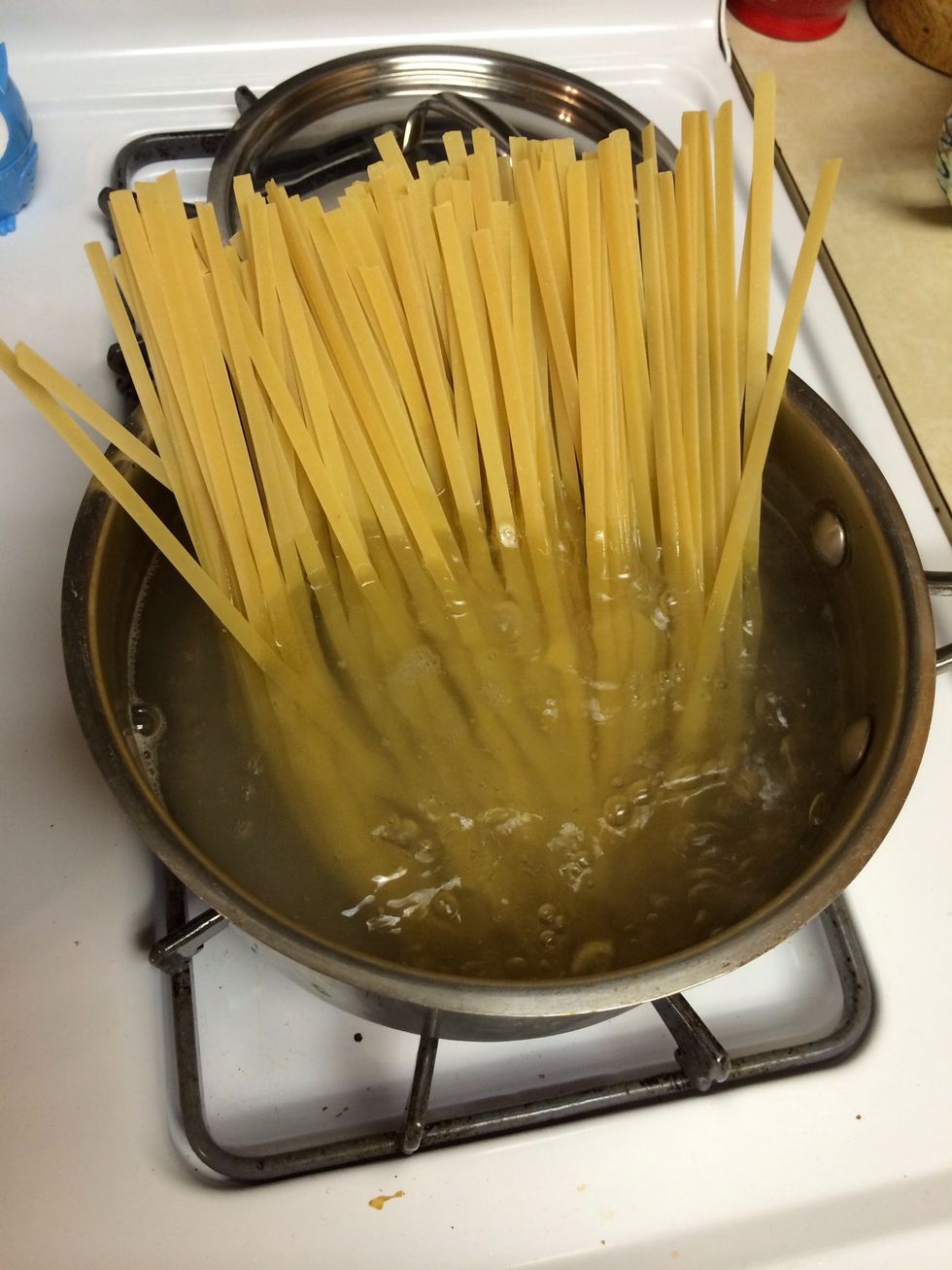 Put in the pasta 12 mins you want it aldente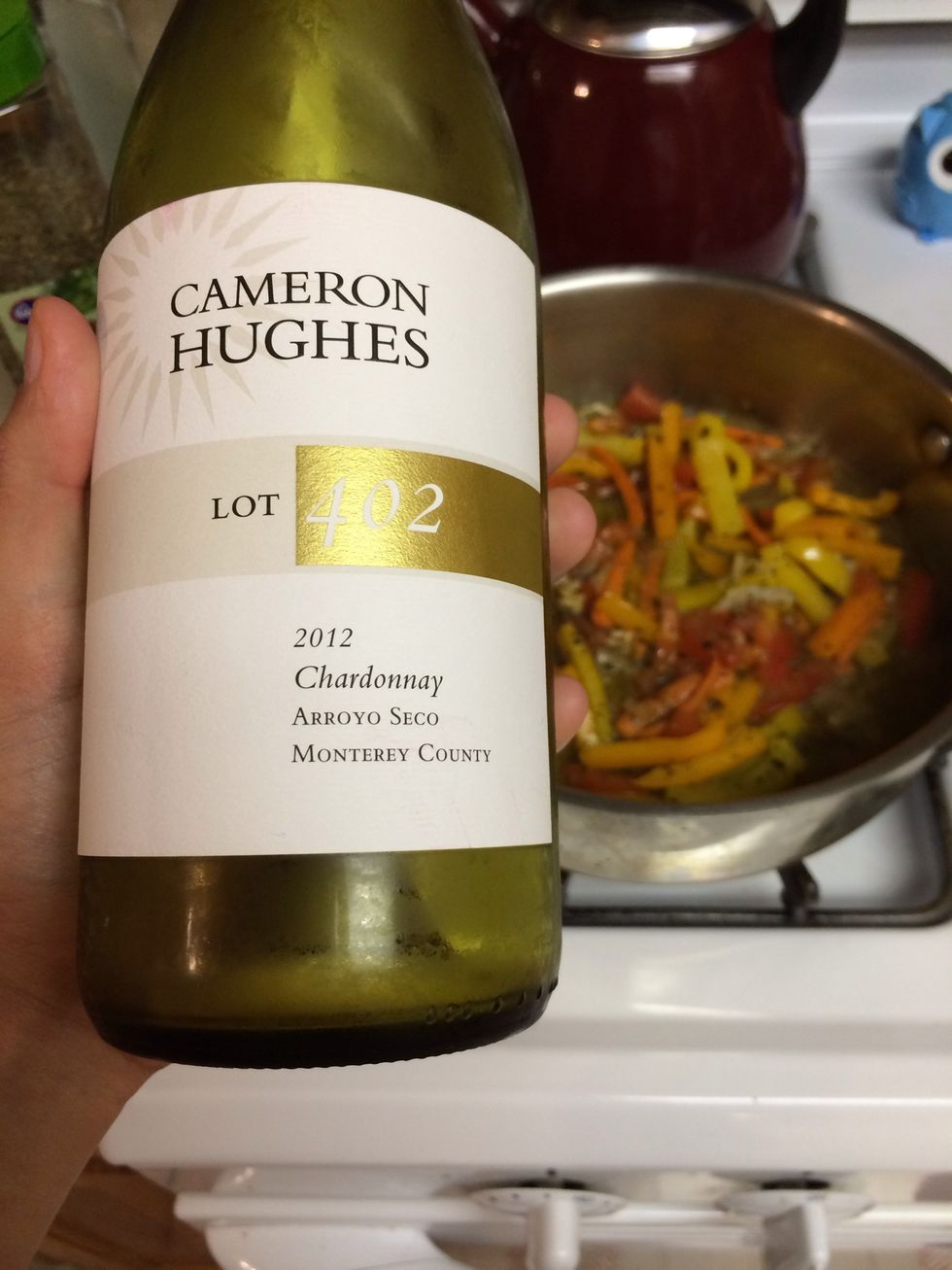 Add wine liberally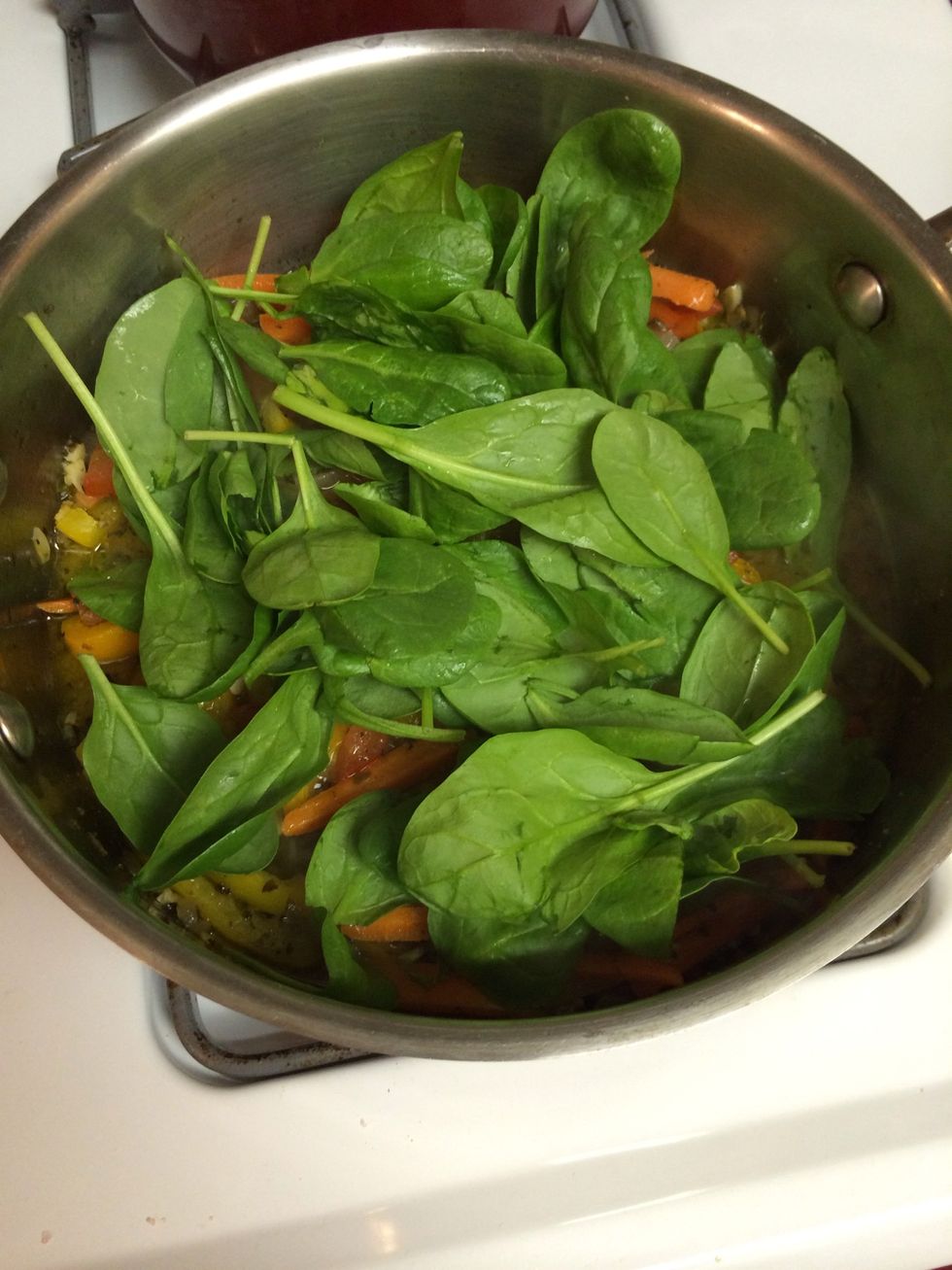 Add spinach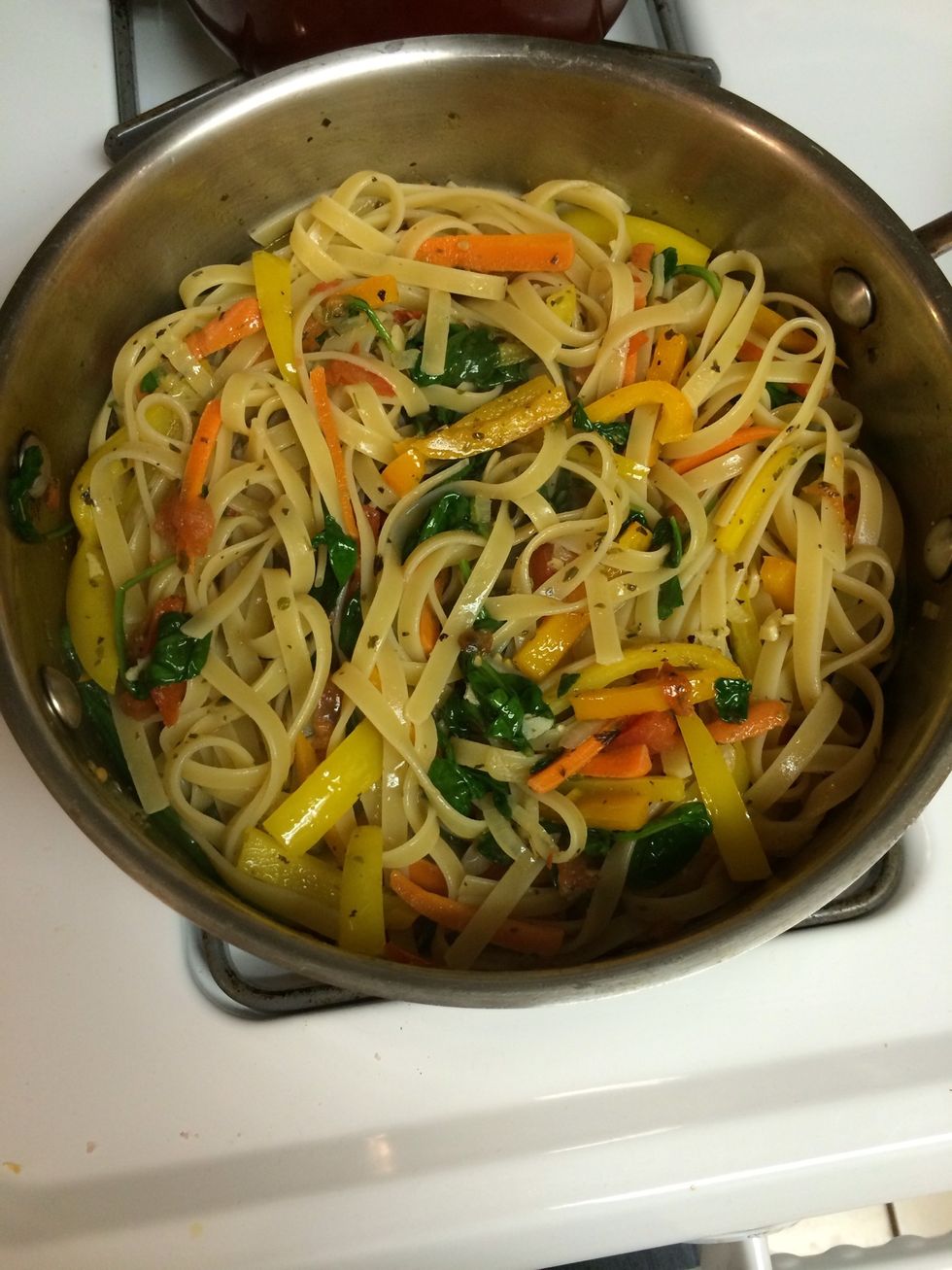 Add pasta and mix well before adding cream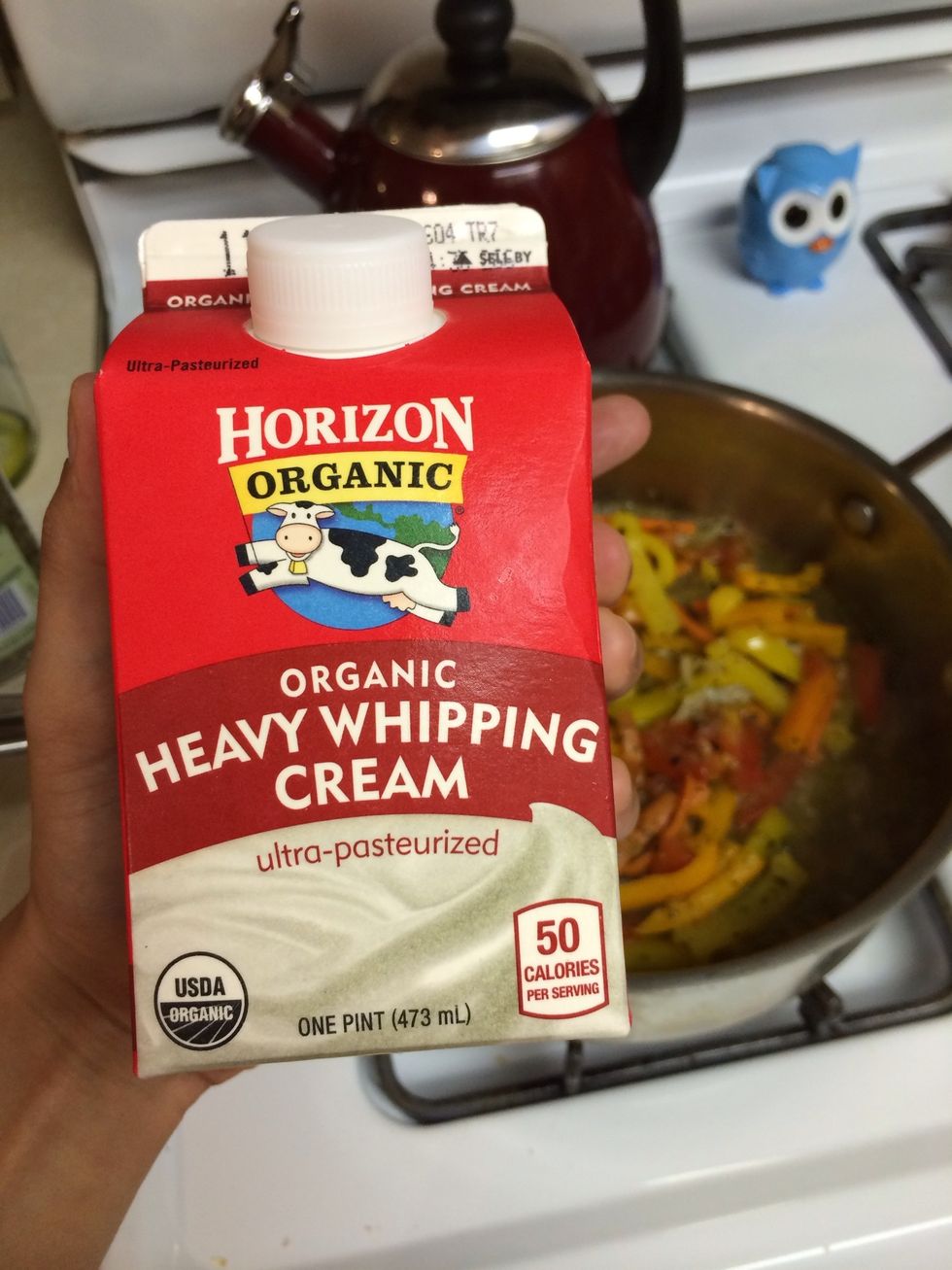 Add cream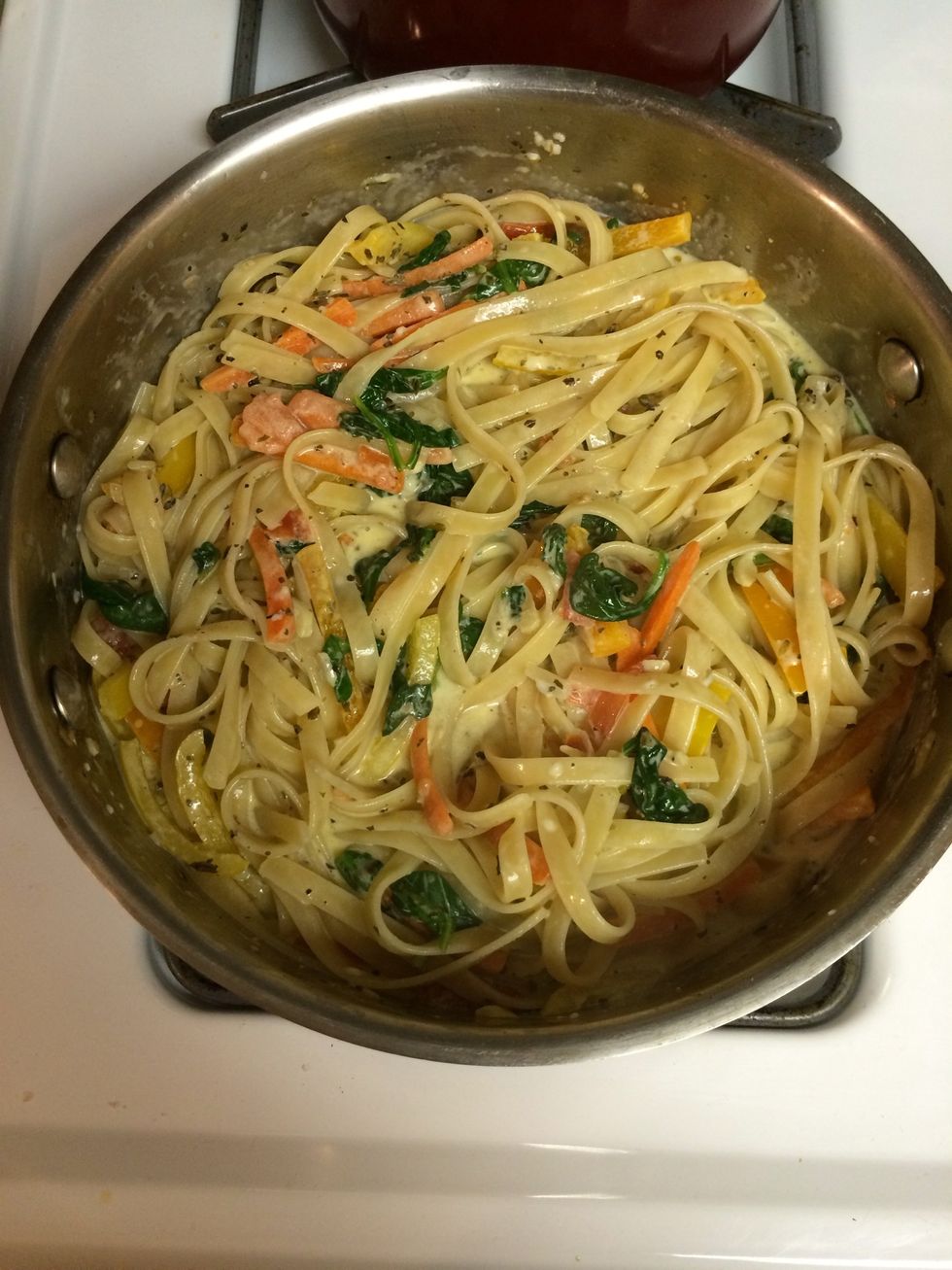 Add the cream and mix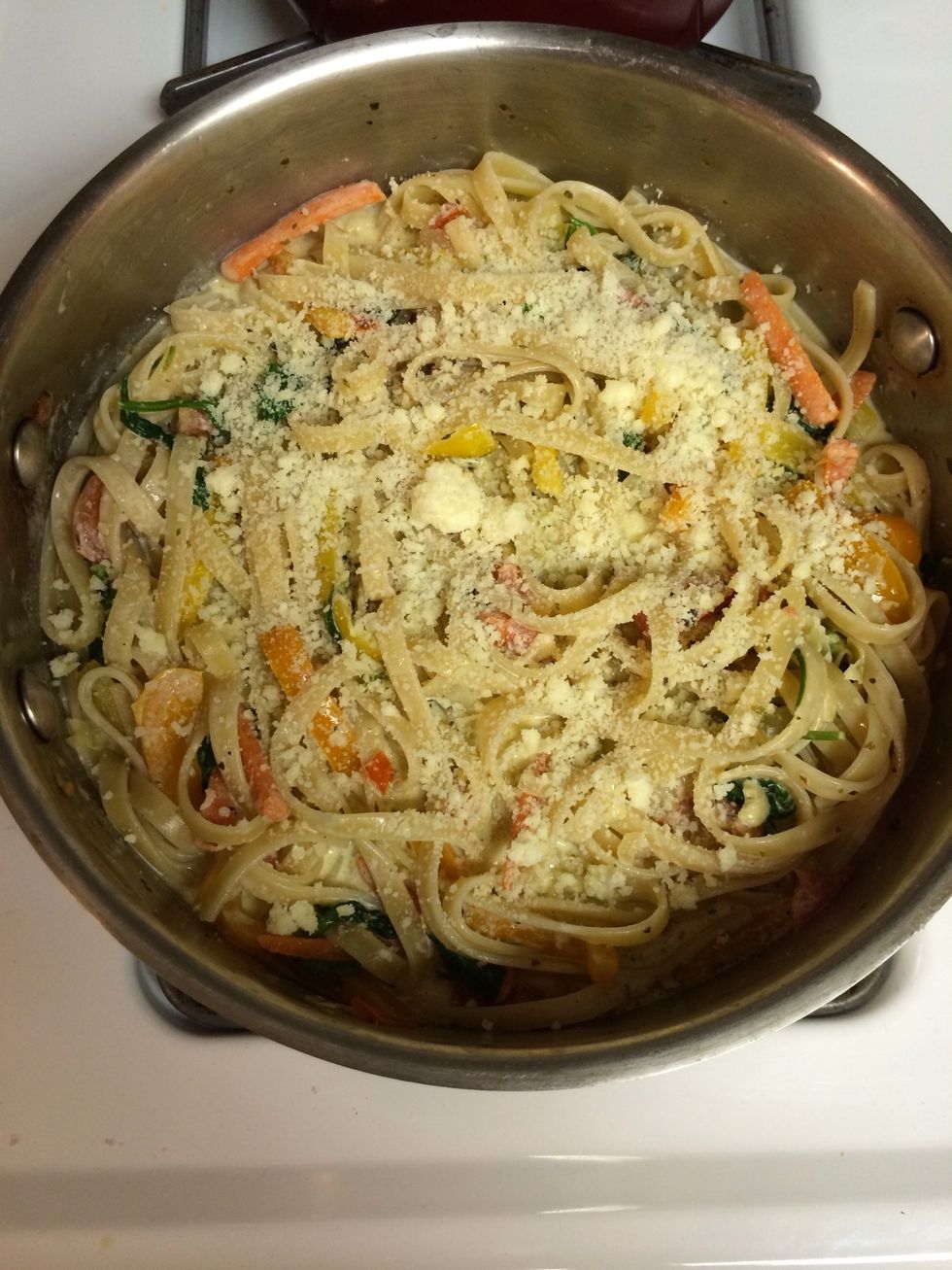 Add the Romano liberally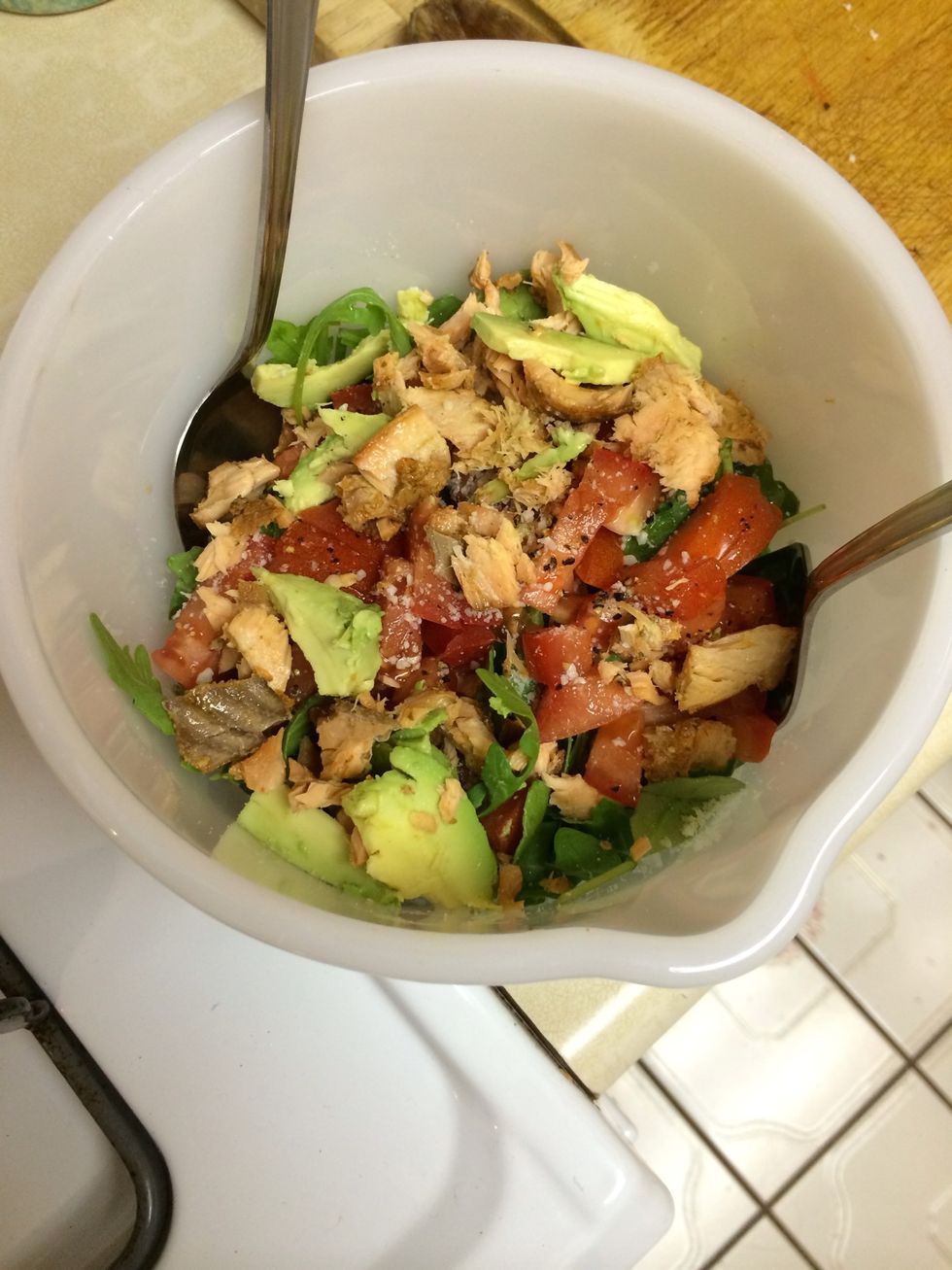 I made myself and awesome smoked salmon salad while I wait for everything to come together 😁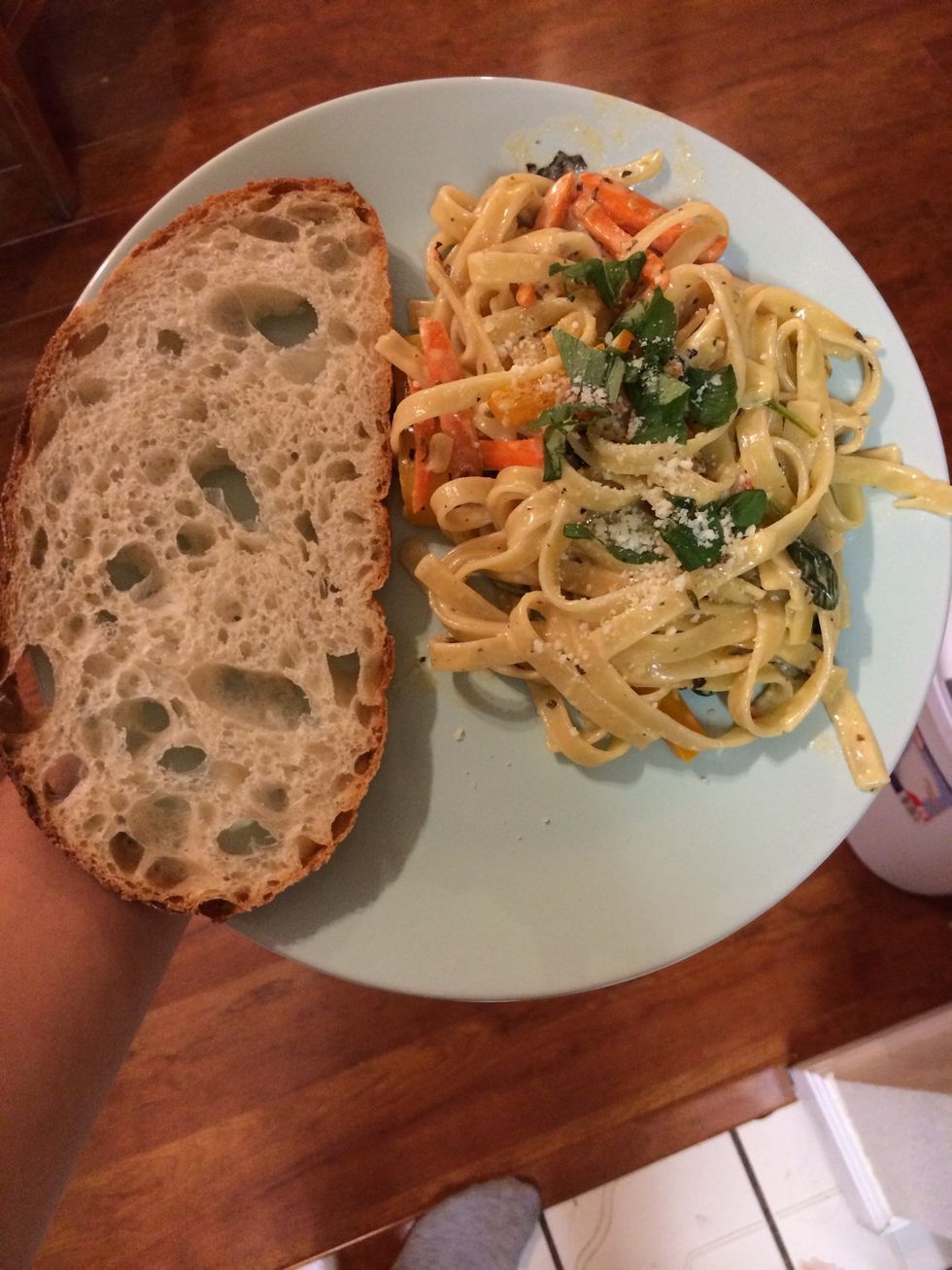 Serve simply 😗......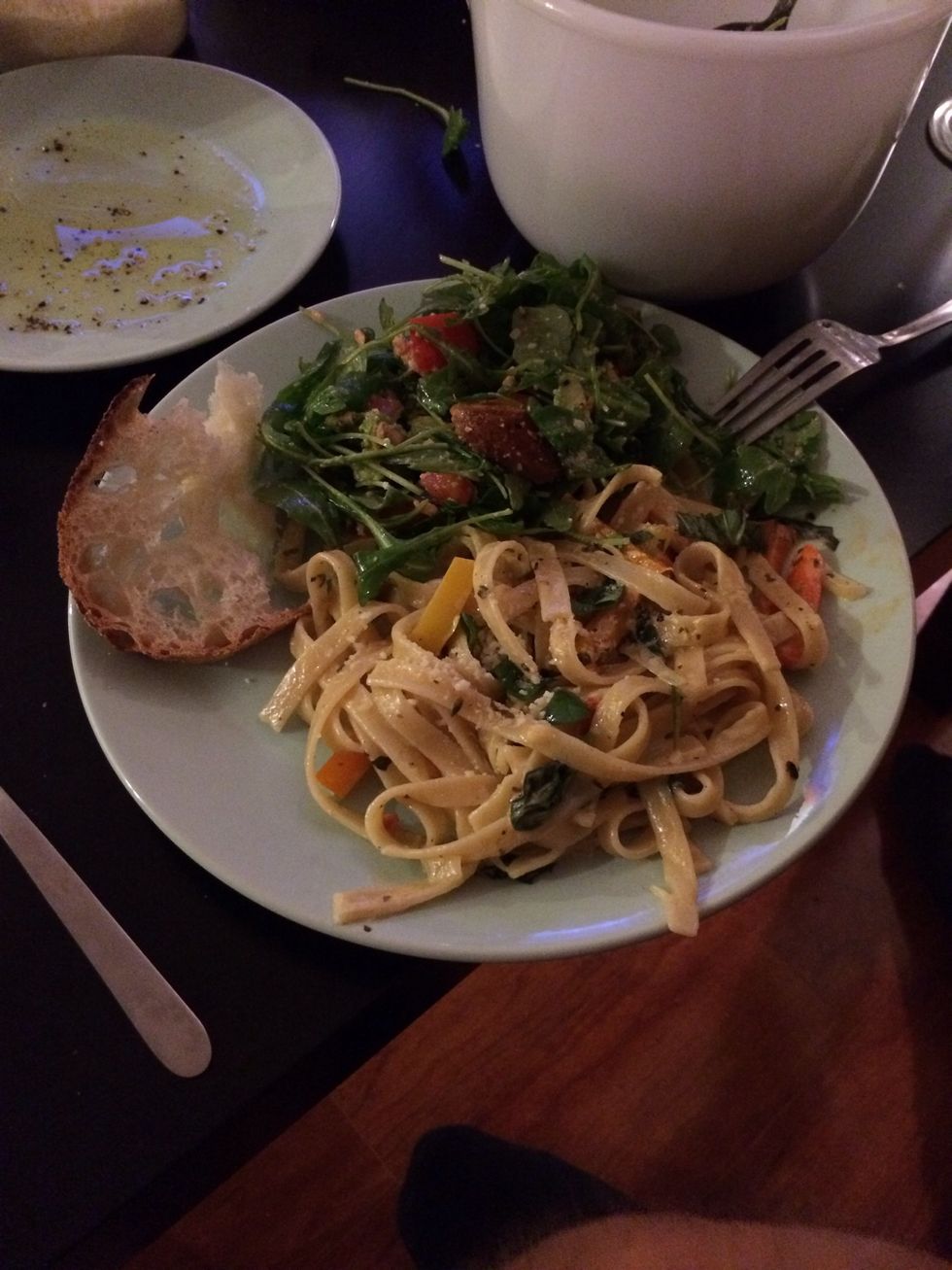 Put it all together with some fresh basil on top and enjoy 😀
0.0 Yellow bell pepper
0.0 Orange bell pepper
0.0 Onion
2.0 Garlic cloves
1.0 Big tomato
Tagliatelle noodles
0.0 Spinach
0.0c Cream
0.0c White wine
0.0c Romano cheese
Fresh basil
Dried oregano
1.0pch Adobo chic
6.0 Baby carrots
Olive oil