Make Taco Breaded Chicken and Mashed Potatoes
19
Firstly, start boiling your red skin potatoes!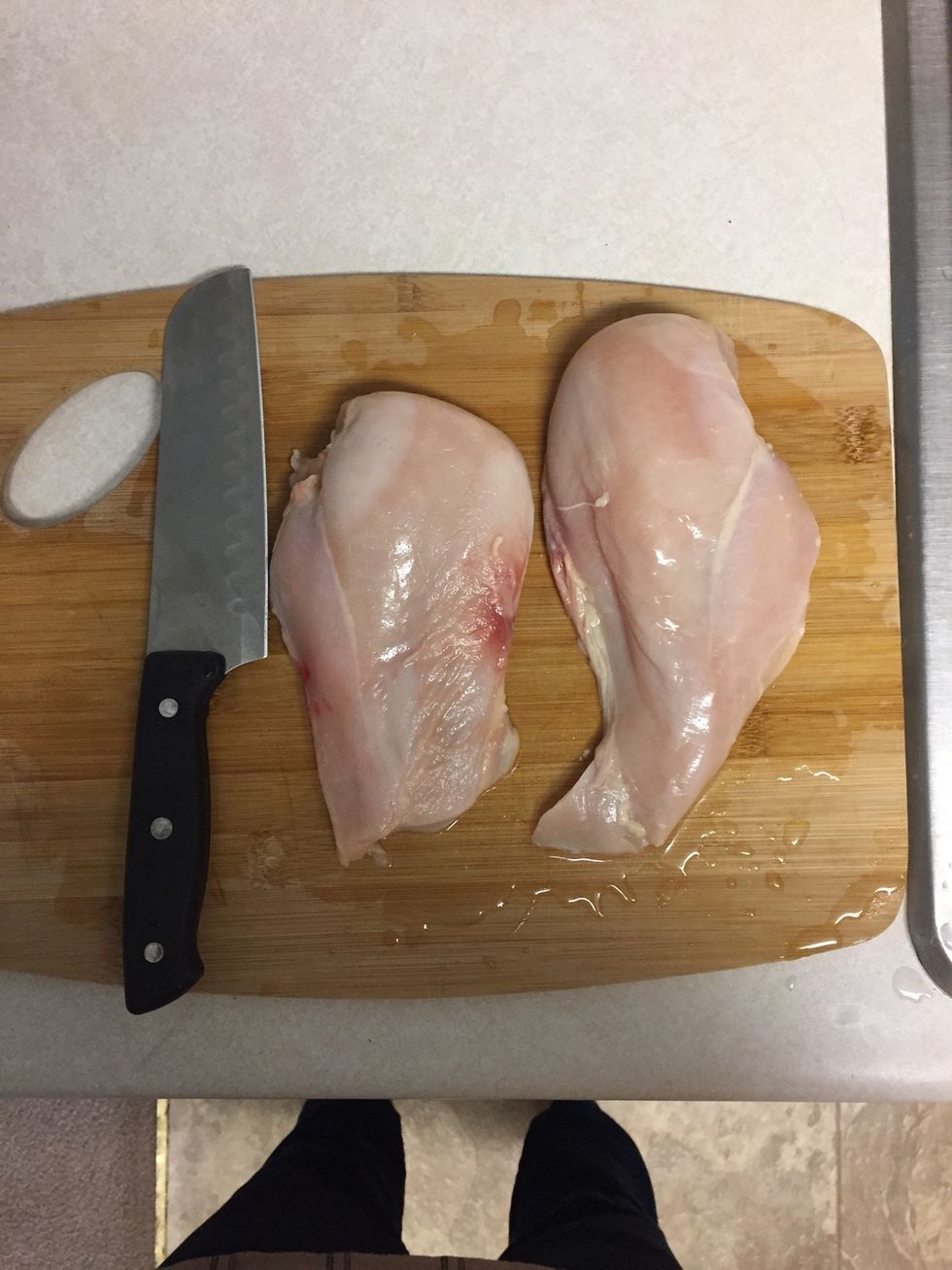 Cut the fat off of those breasts and divide the breasts.
Break two eggs into a container and scramble add a dash of water and mix!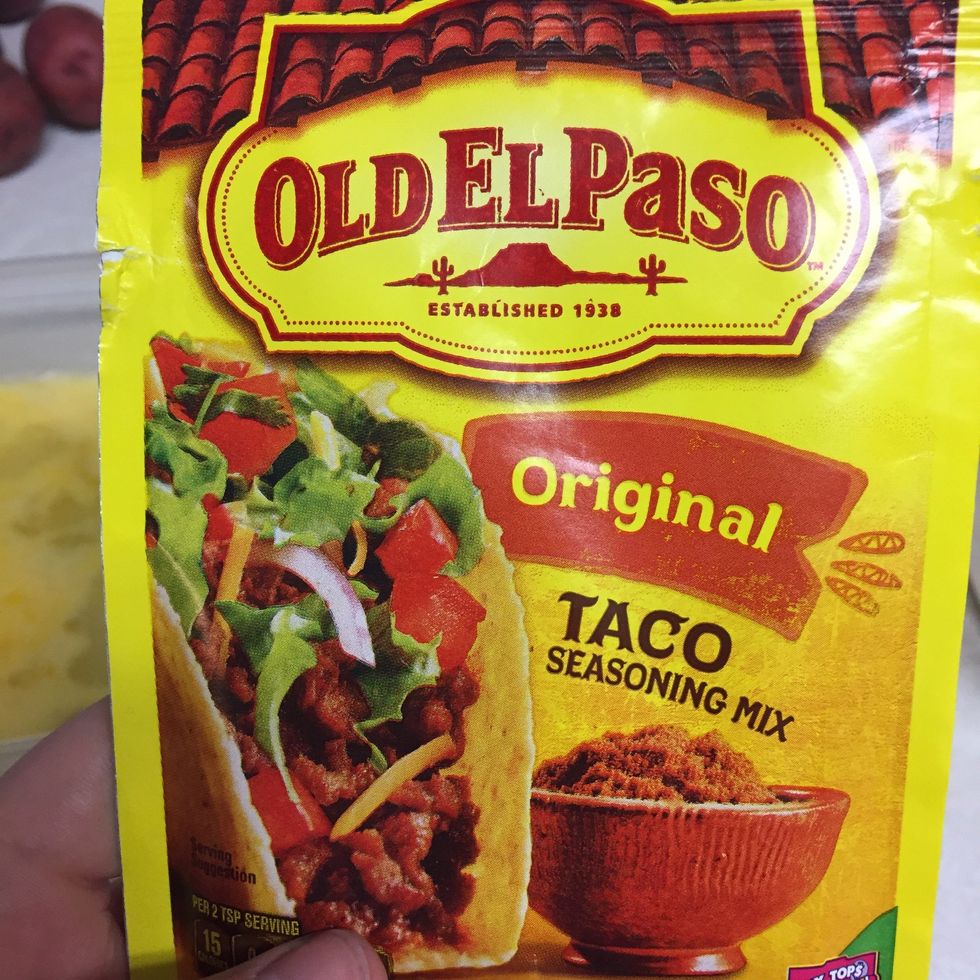 I used old paseo taco seasoning mix but you of course can use whatever brand you'd like! Dump the mix into another container.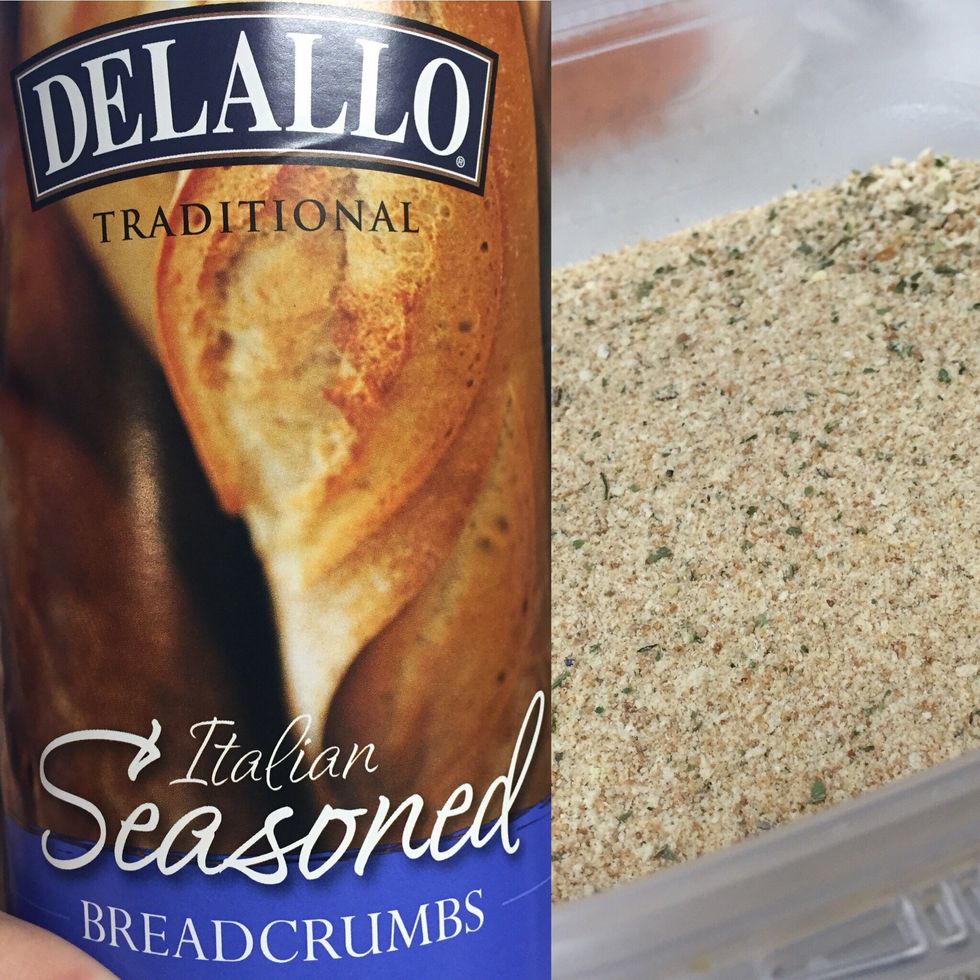 Ironically, I used Italian breadcrumbs but I promise it will be okay. Dump a bit into another separate container.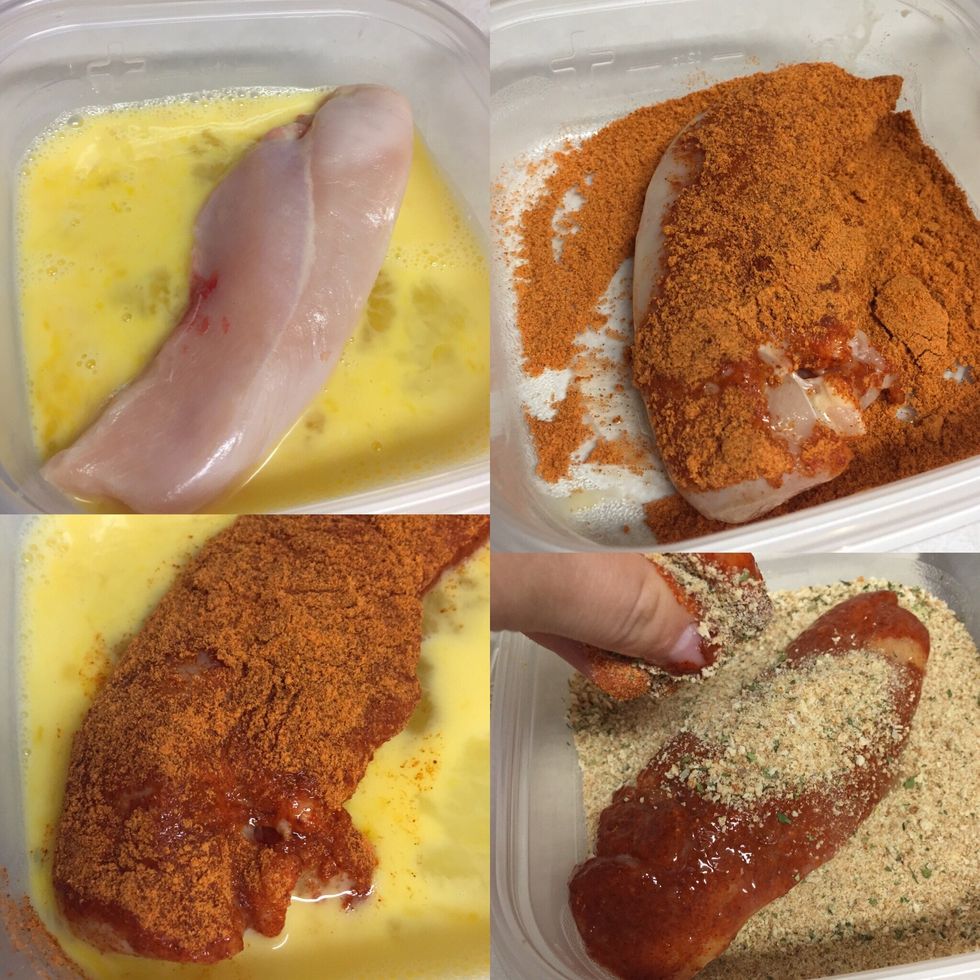 Evenly dip your chicken piece into your egg wash, then evenly dip it into the taco seasoning, then dip it into the egg wash again and finally dip it into your bread crumbs evenly coating.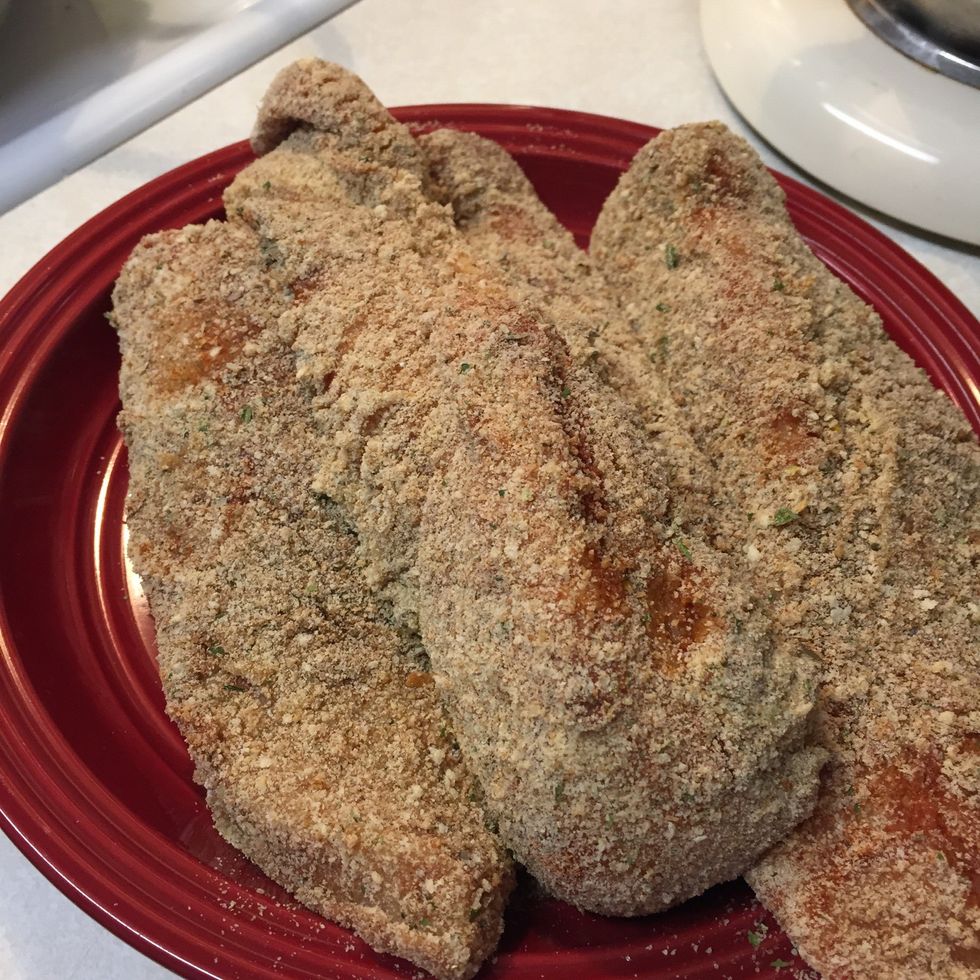 Looking good!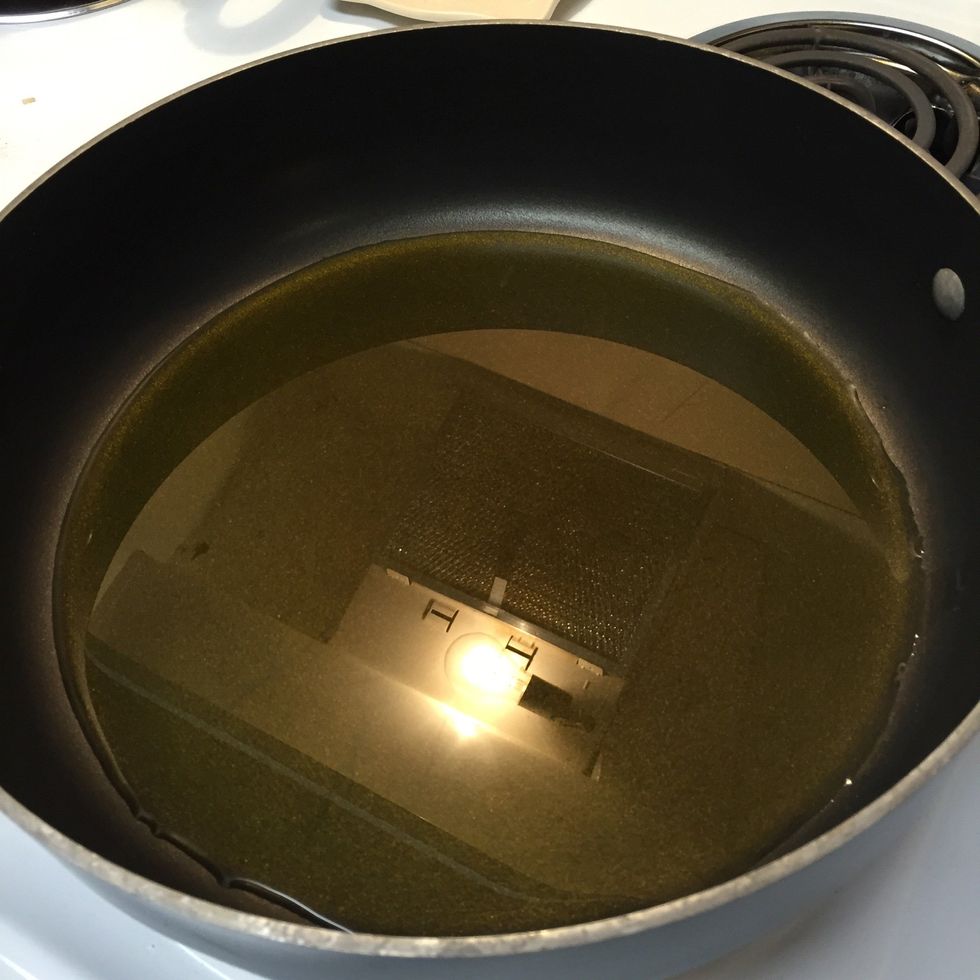 Pour enough olive oil into your skillet to cover the bottom. Turn the heat to medium.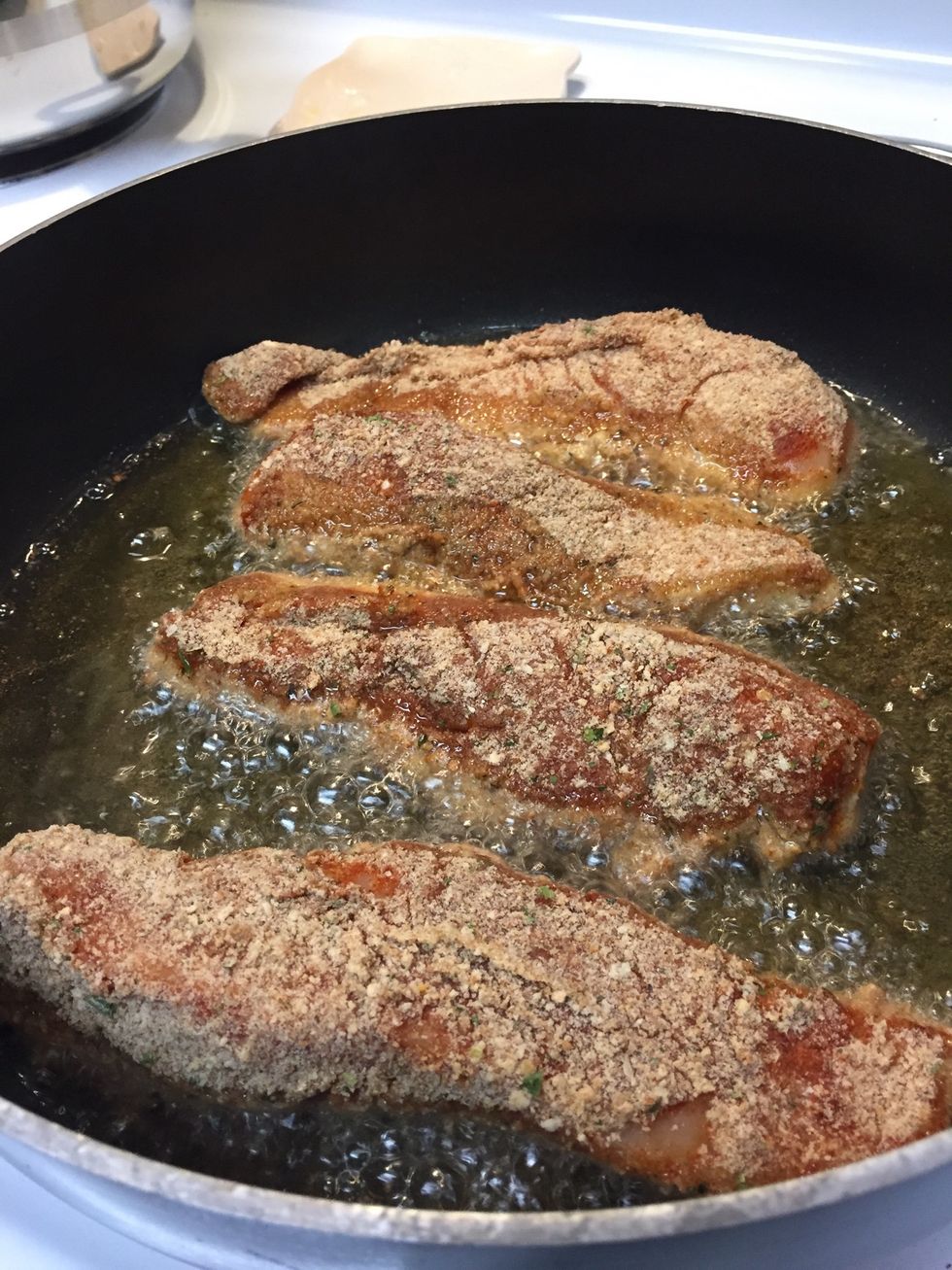 Once your oil is heated, add your chicken strips.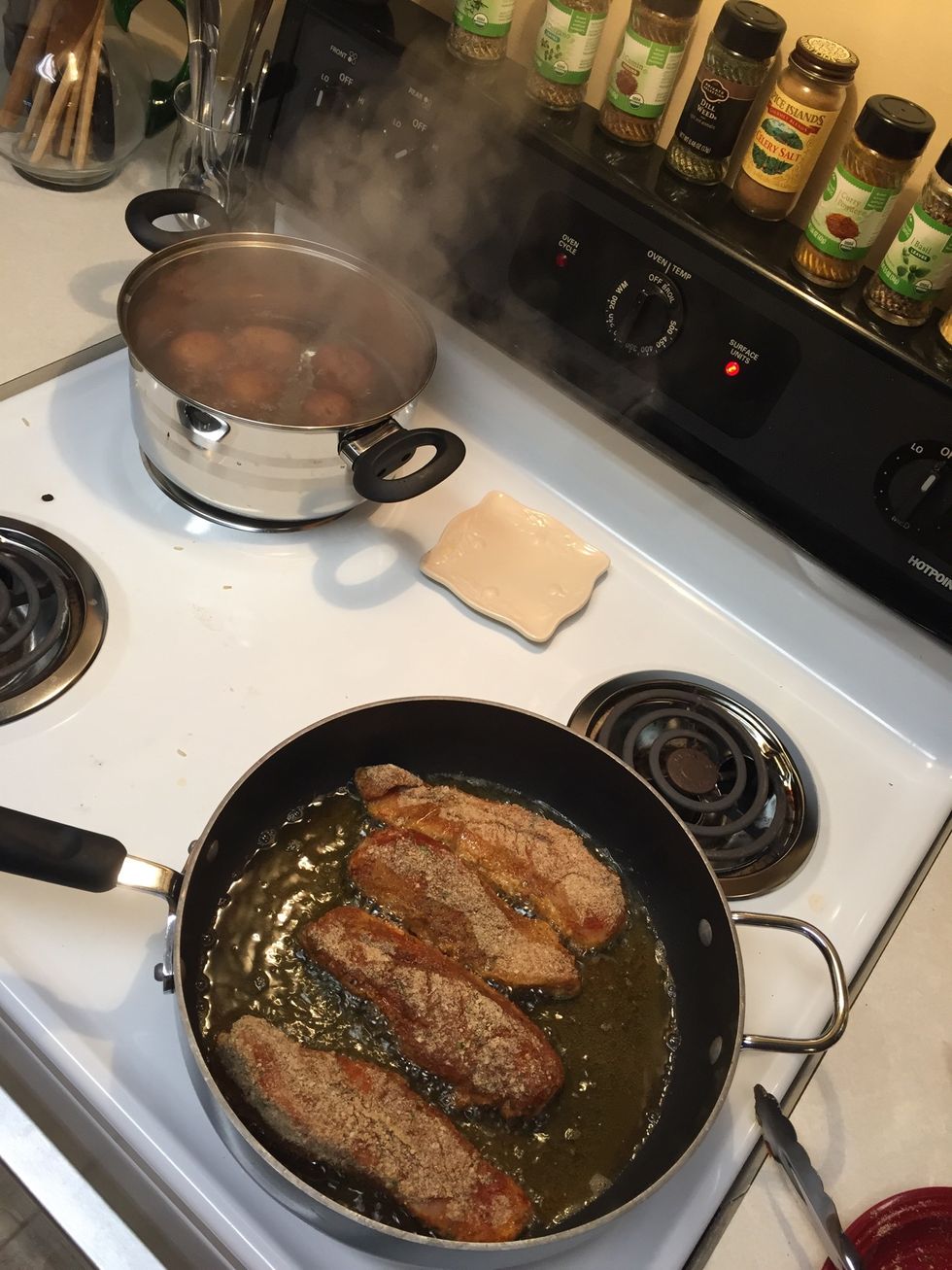 Keep those potatoes boiling!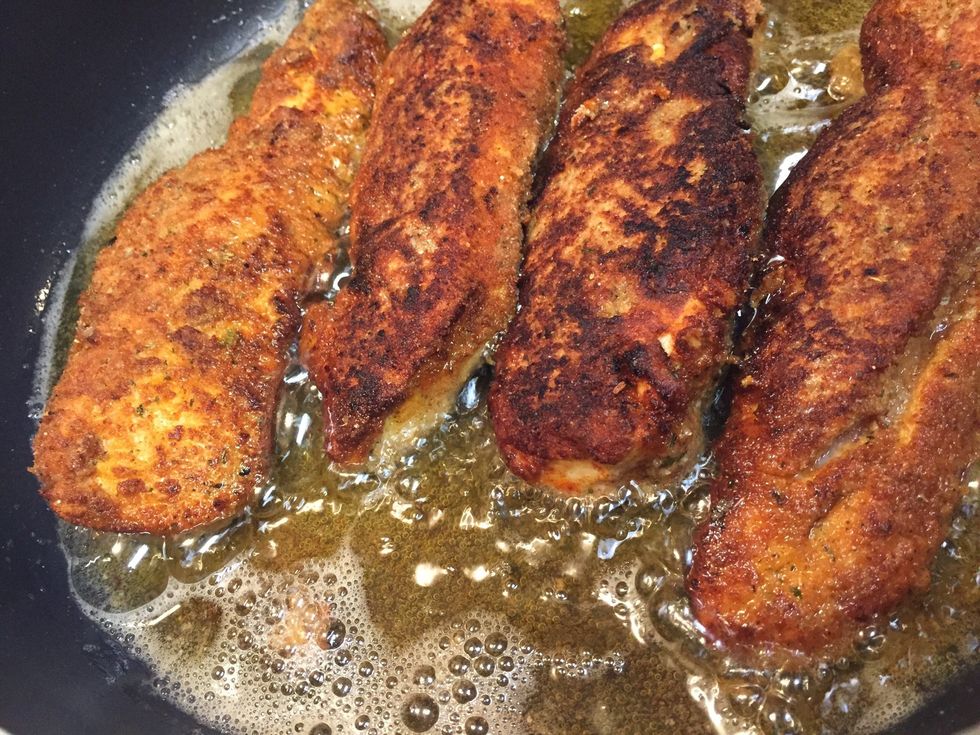 Cook each side for a couple minutes before turning with a pair of tongs!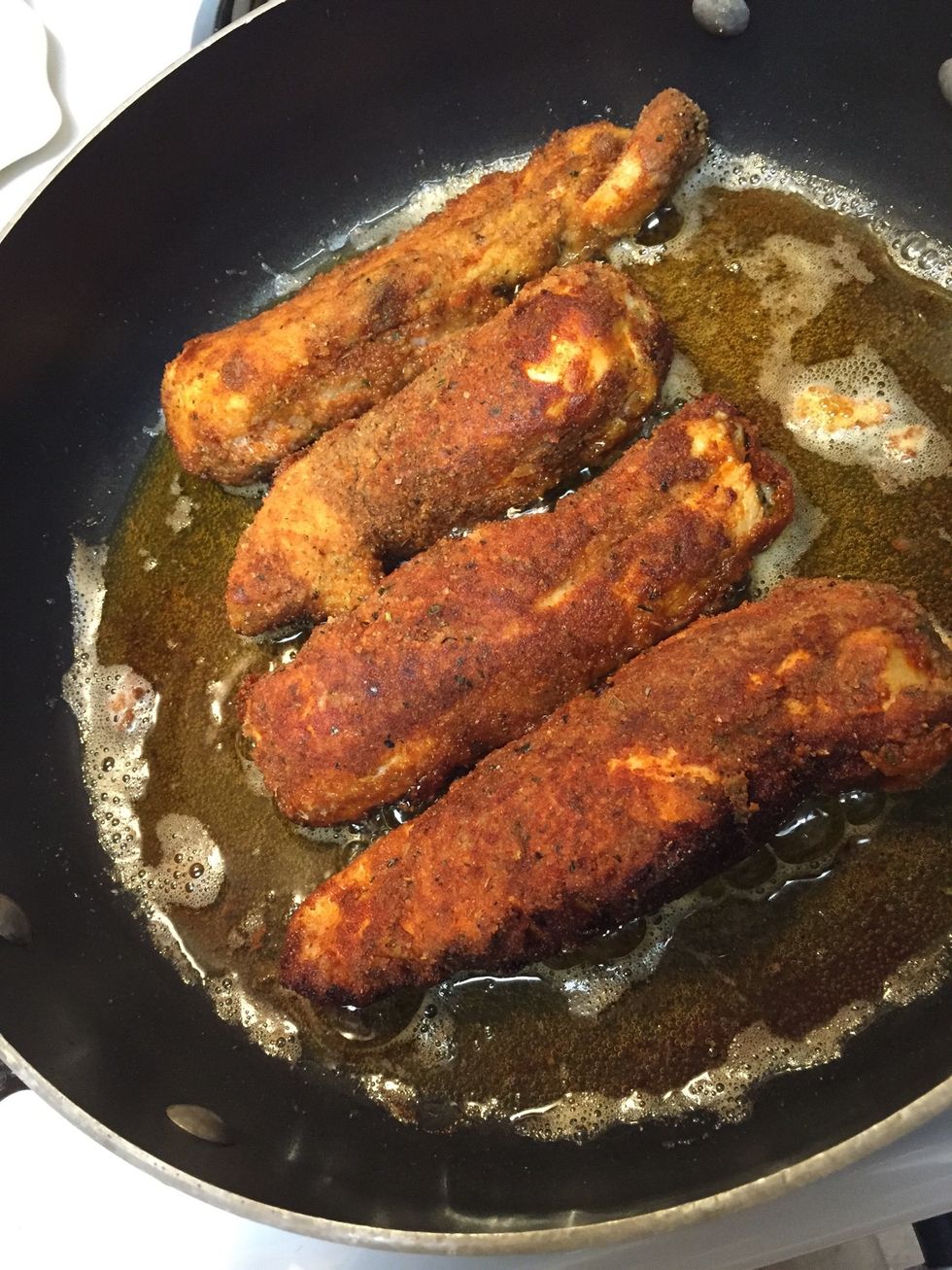 Nice and crispy!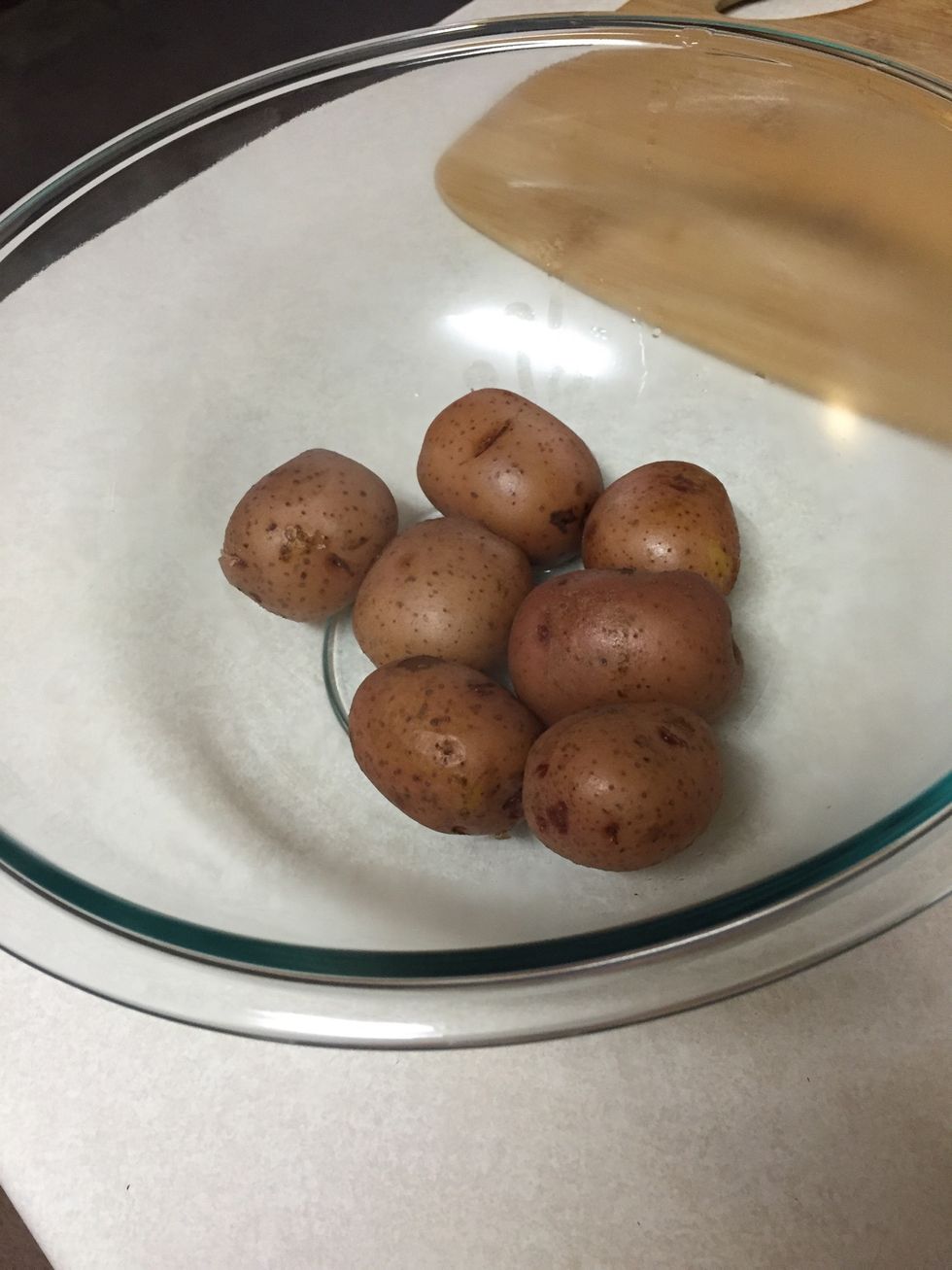 Be sure your chicken is cooked and off onto a plate before you take your potatoes out to be mashed.
Mash your potatoes in a large mixing bowl.
Add half a stick of butter and mix thoroughly.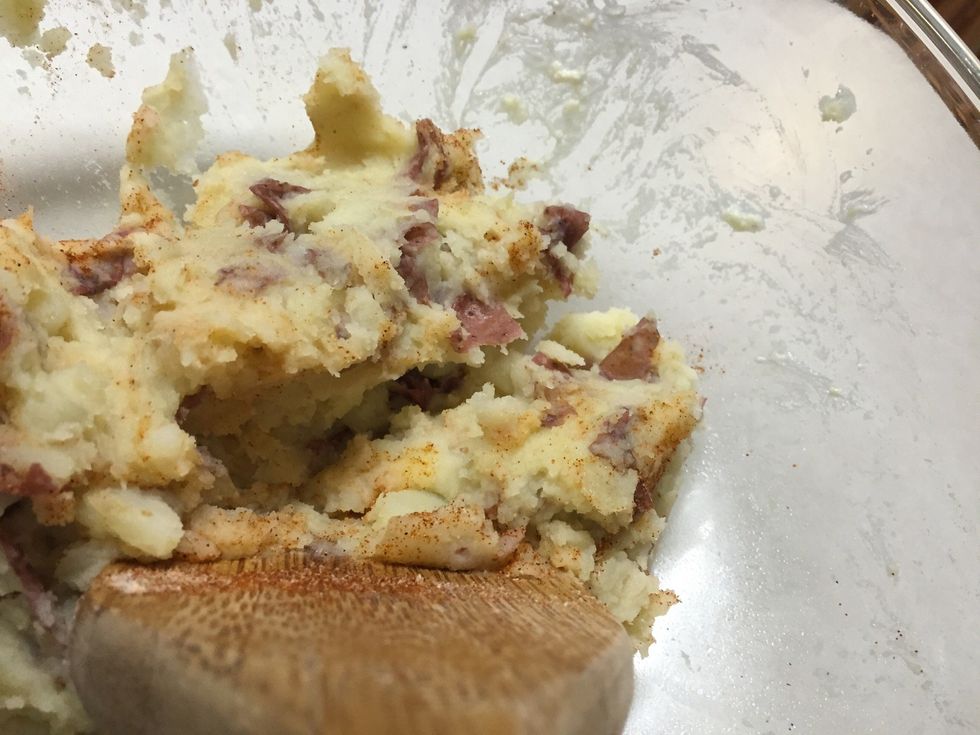 Add garlic salt, onion powder, and paprika to potatoes.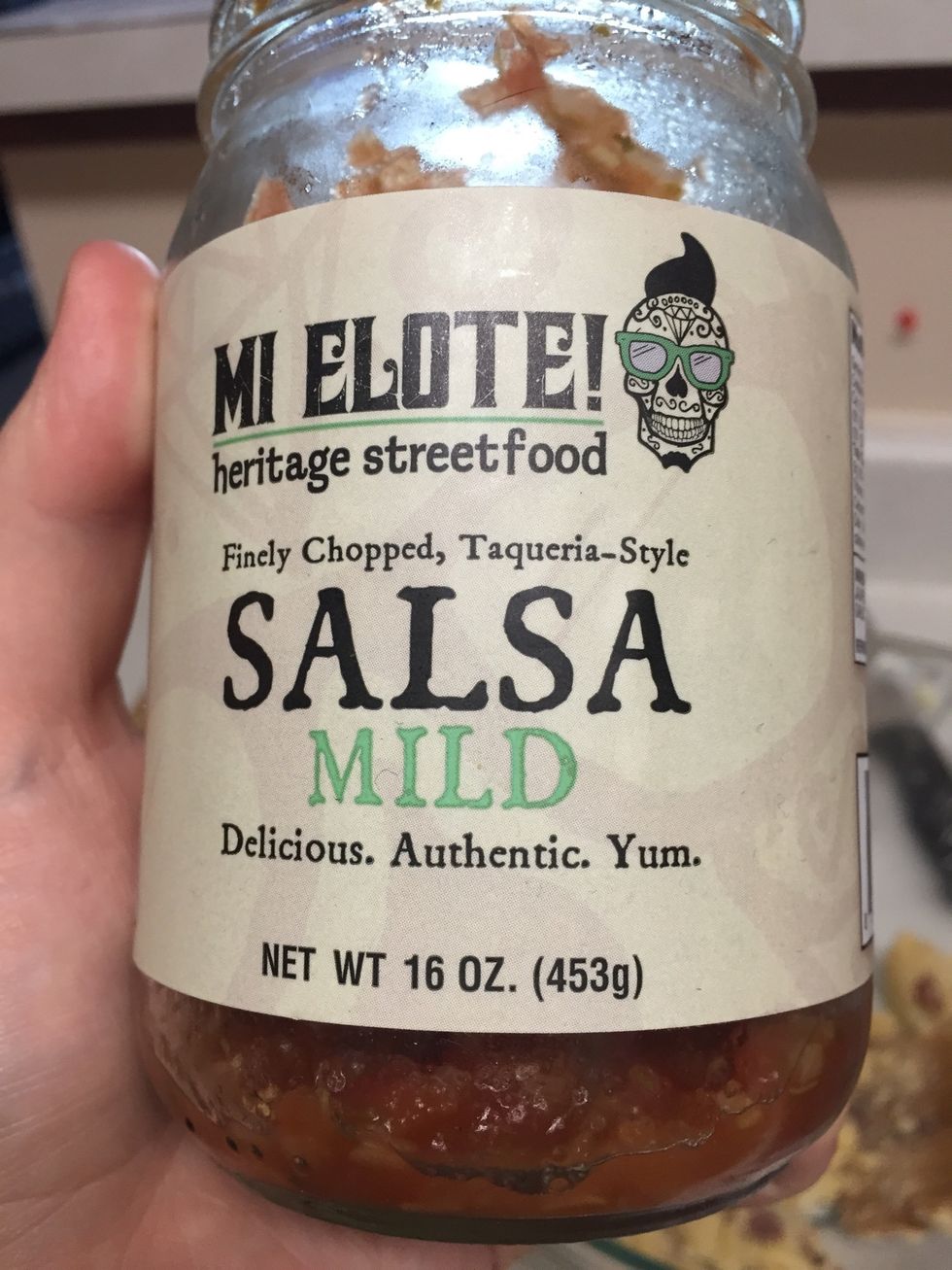 Salsa!!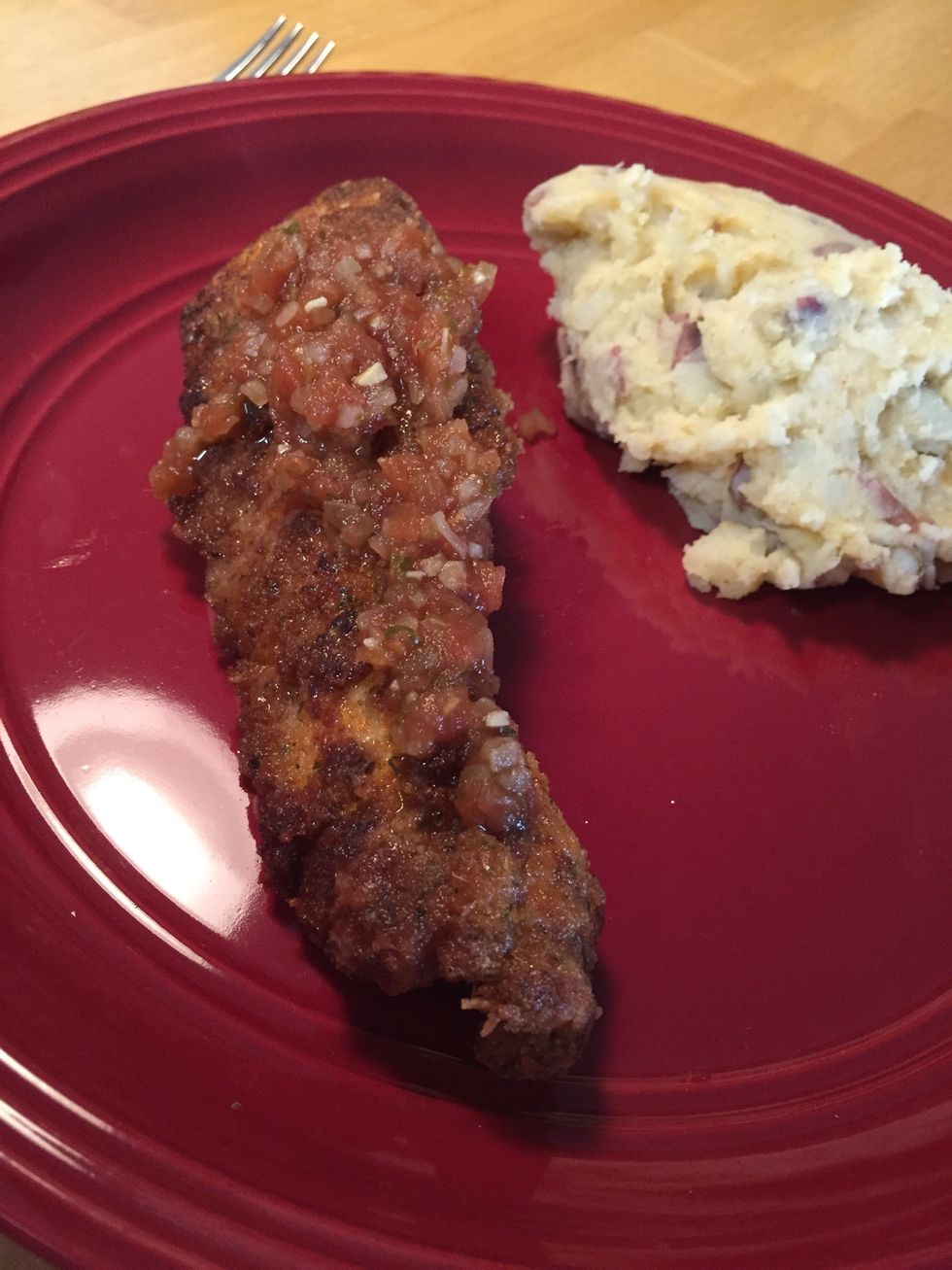 Add salsa to your chicken if desired, serve and enjoy!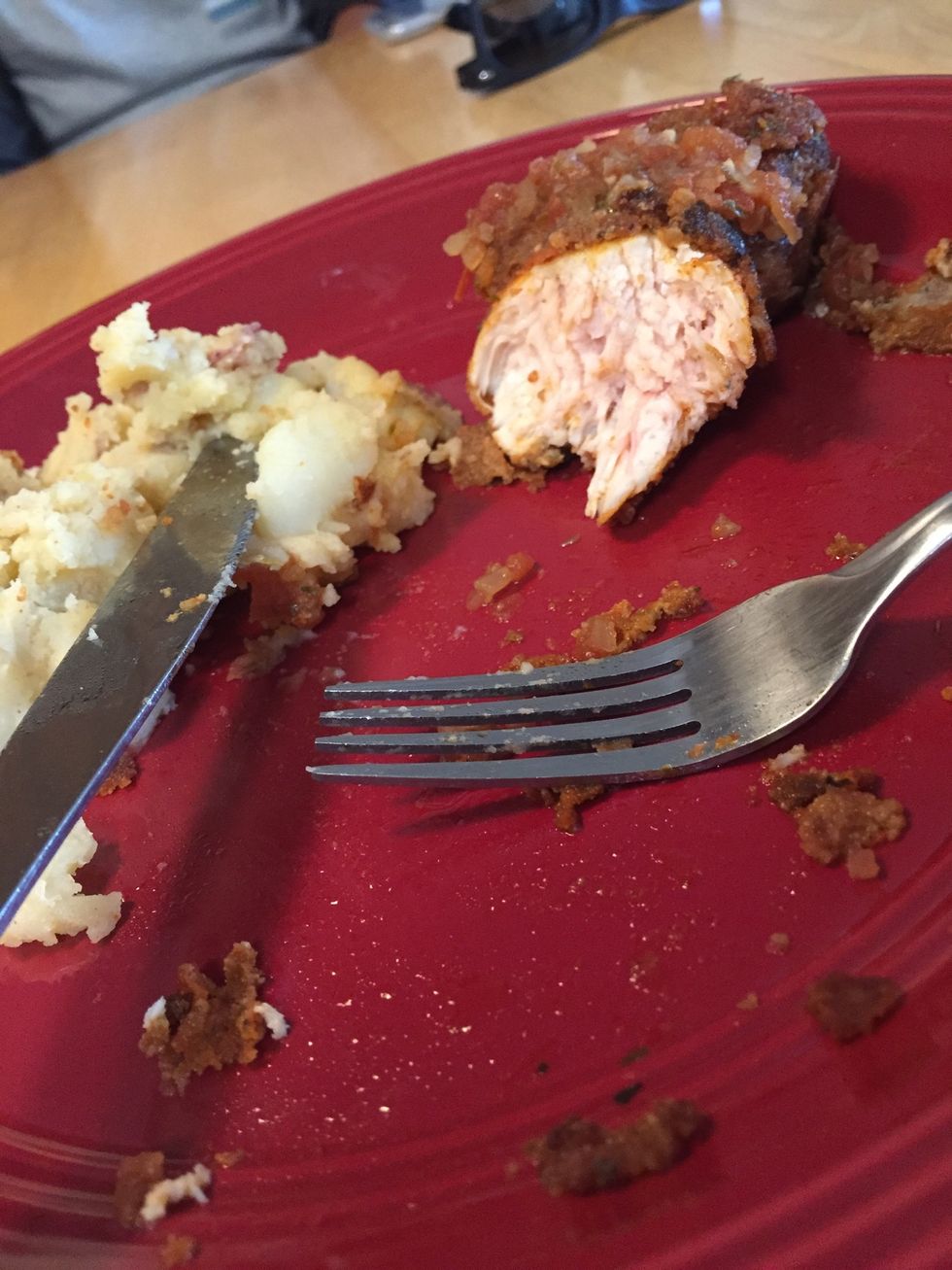 Very delicious!
2.0 Chicken breast
Red skin potatoes
1.0 Taco seasoning
2.0 Eggs
Bread crumbs
Olive oil
Garlic salt
Onion powder
Paprika
Butter