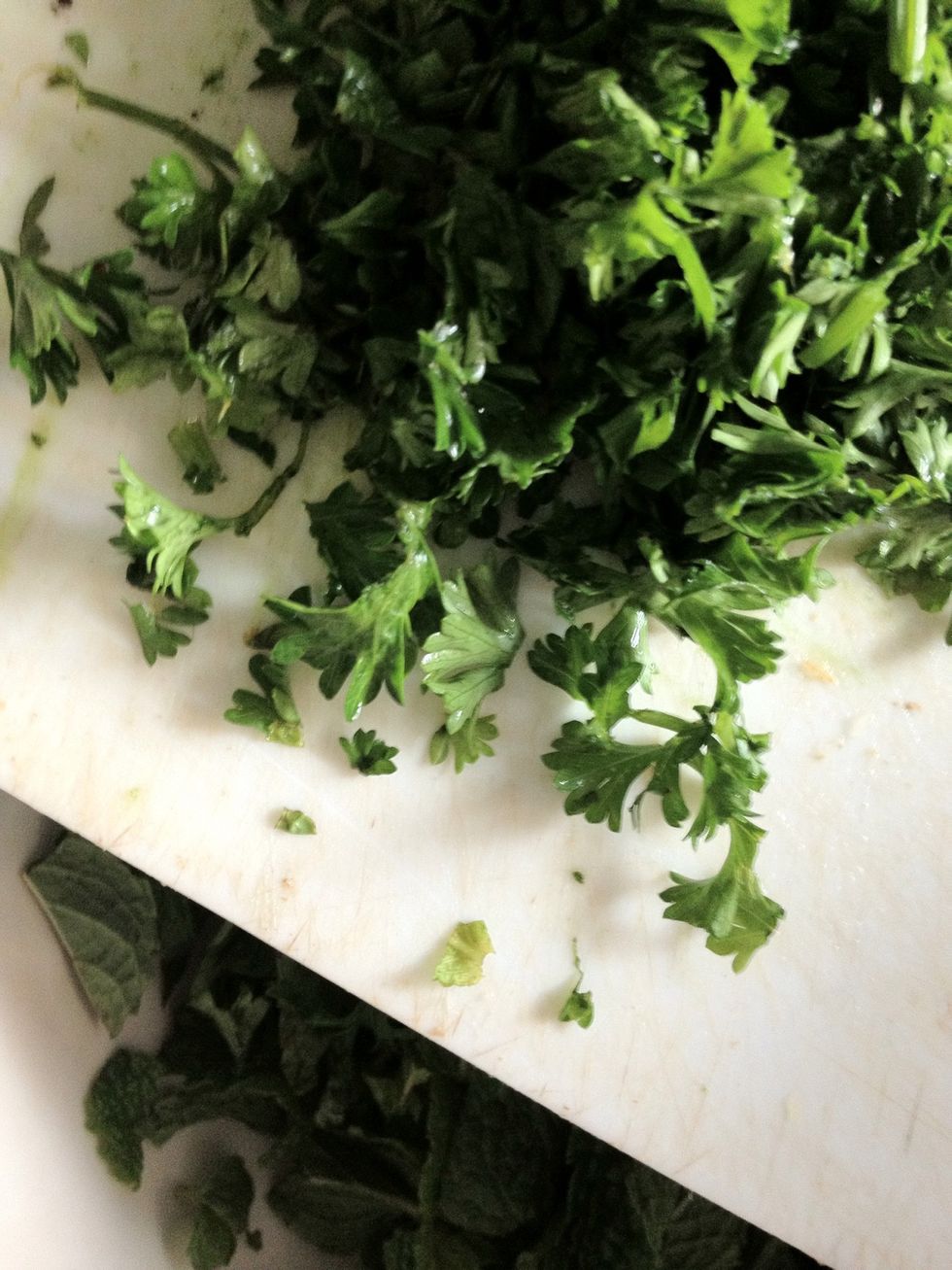 Prepare a bowl and add in chipped parsley and mint leaves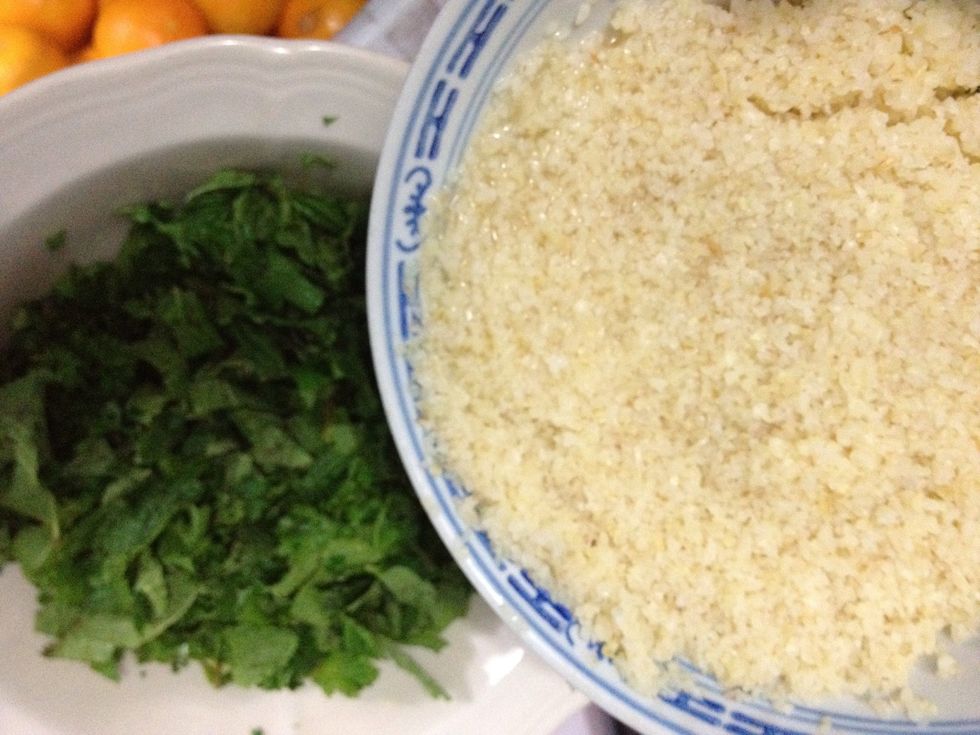 Add in bulgur wheat that has been soaked in a hot salted water for 30 mnts (dismiss the excess water)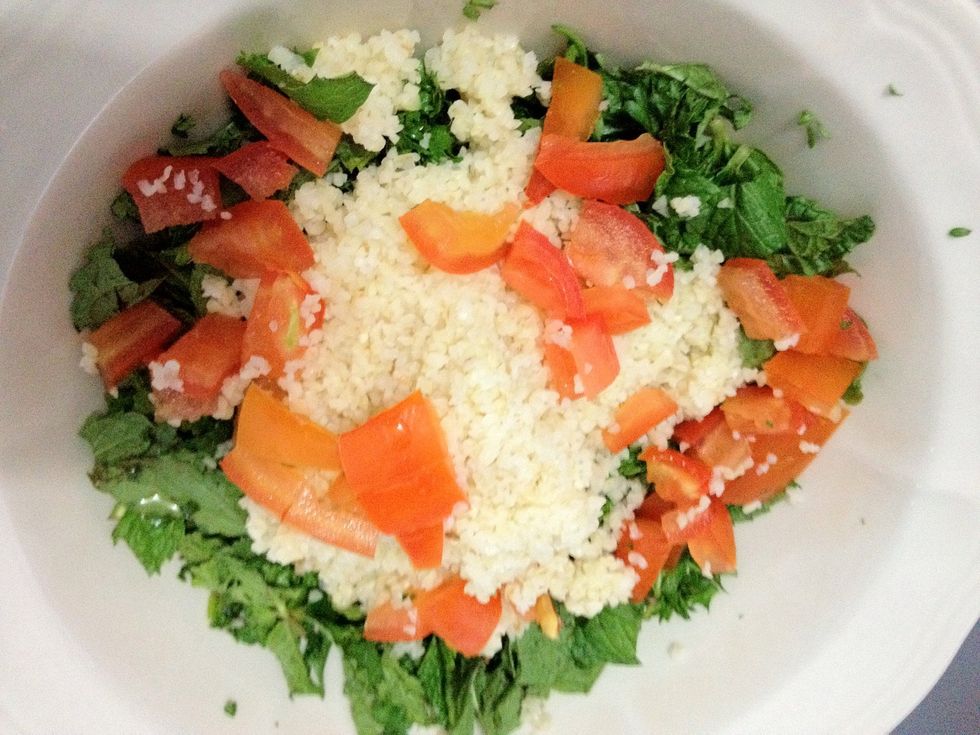 Add in the diced tomatoes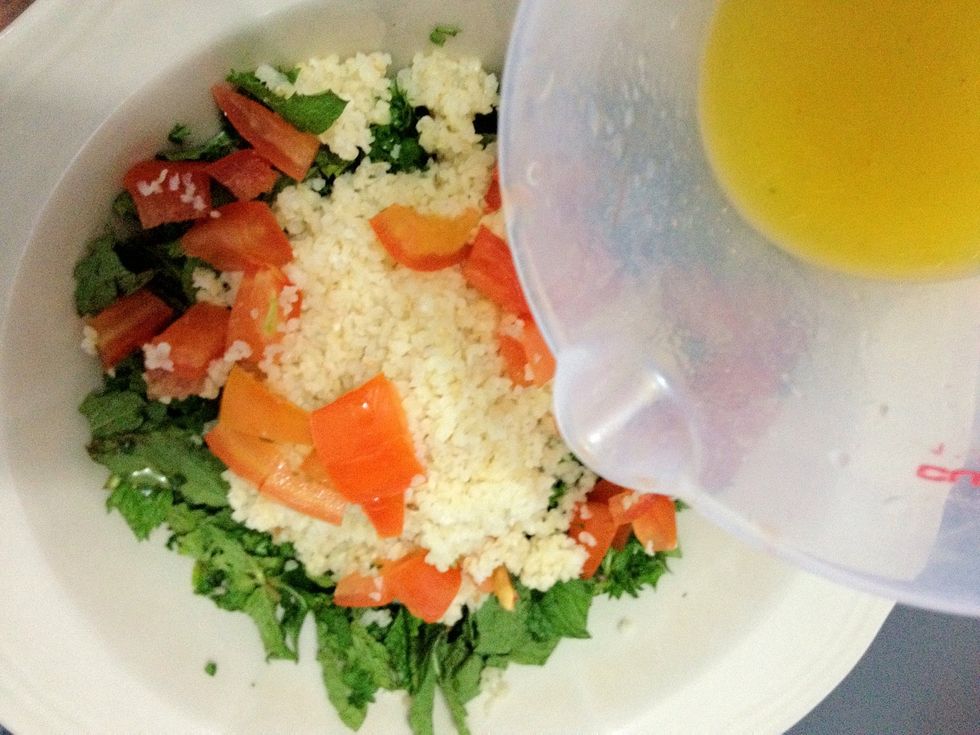 In a separate bowl (forgot to take the pic), make the vinaigrette; olive oil, lemon juice, cayenne pepper, salt and pepper
Mix everything together and serve as a side dish, i.e with pita bread and kofta. Enjoy!
2.0c parsley leaves
1/2c mint leaves
75.0g bulgur wheat, soak in hot salted water
2.0 big tomatoes
2.0Tbsp extra virgin olive oil
3.0Tbsp lemon juice
salt and pepper
1/2tsp cayenne pepper
Putri Lah
a foodperiment and a foodventorous, an Orca lover and a simple person who enjoys cozy places, good music and good books.