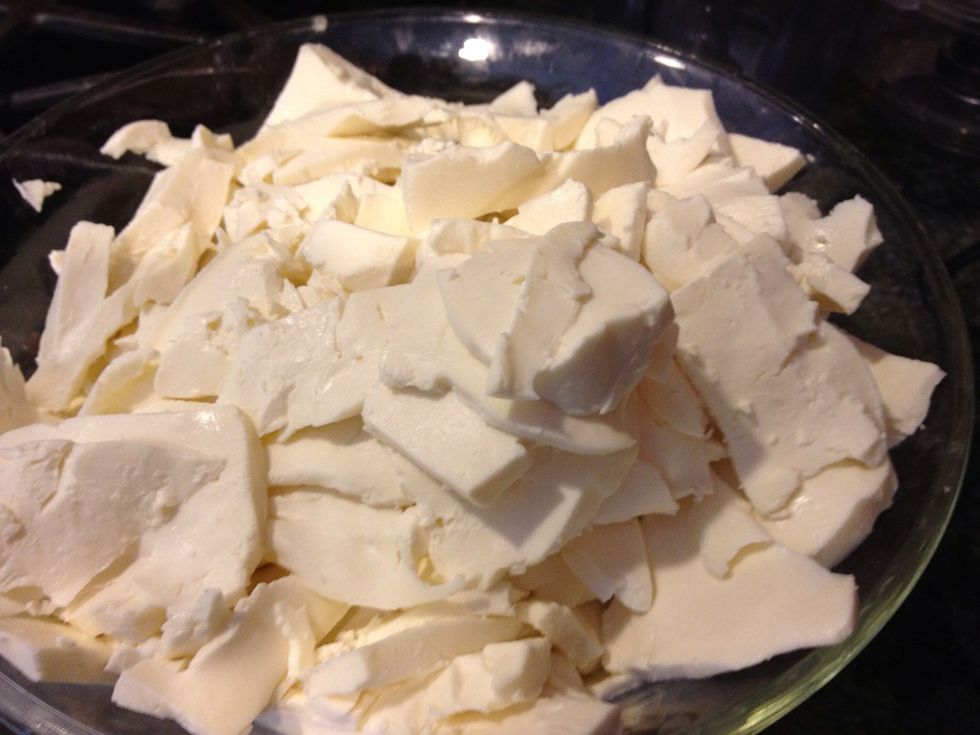 Slice the curd about half an inch thick and half as wide as the block itself. Try to keep all the slices relatively the same size. This will help the curd melt quickly and evenly.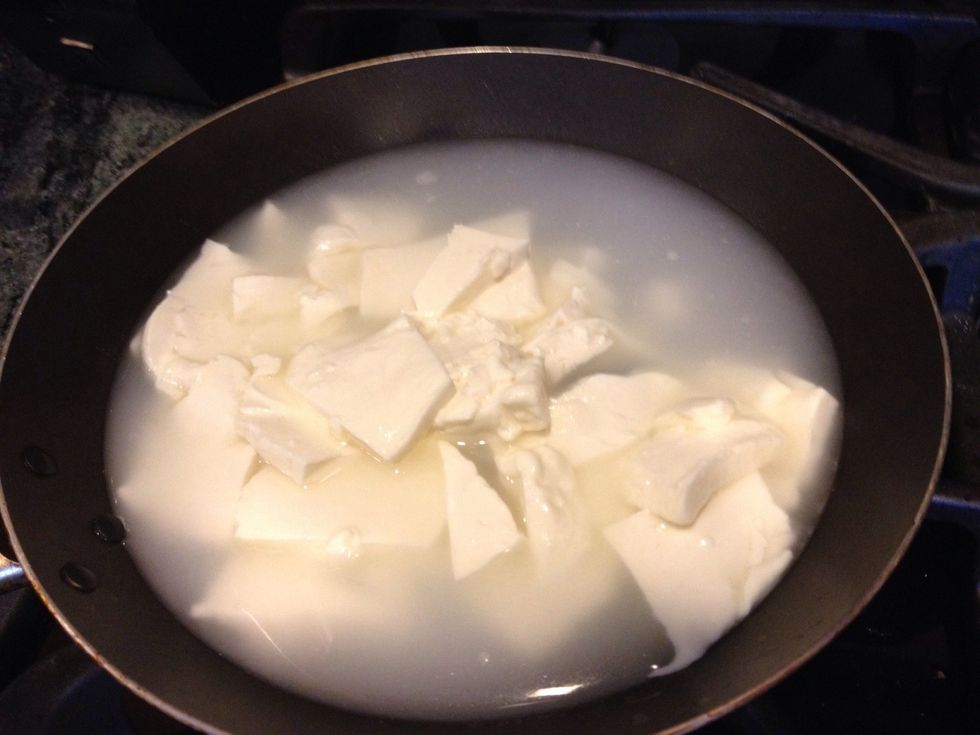 Fill your saucepan with two inches of water. Once it is boiling (or close to it) grab a handful or two of the sliced curd and place it in the pan.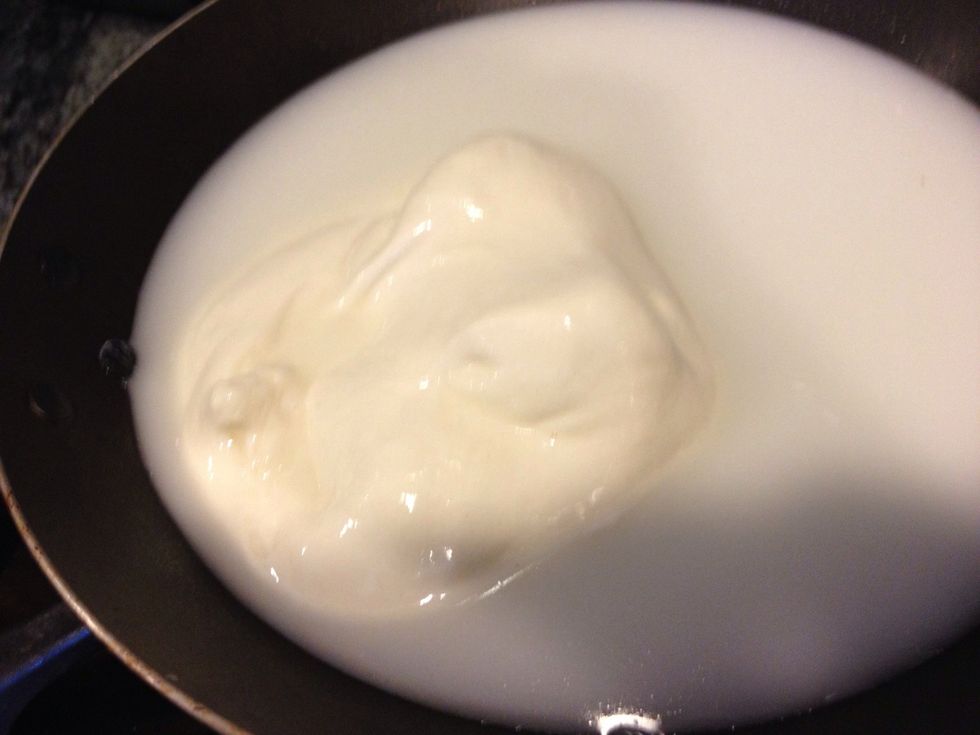 The curd will begin to melt in the water. Use a spoon to kneed the curd into a ball. Once in ball shape, remove from the pan and add a pinch of caraway seeds to the curd.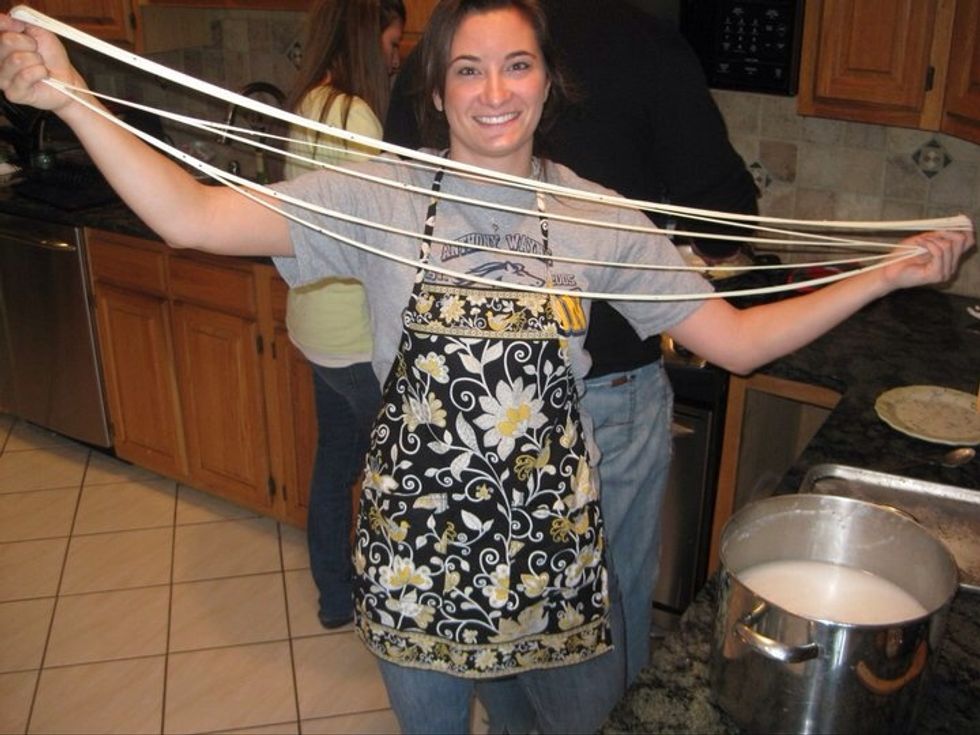 Use your thumbs to form a hole in the middle of the ball and begin stretching the curd. When you can stretch no further, twist the curd to make two loops instead of one and continue stretching.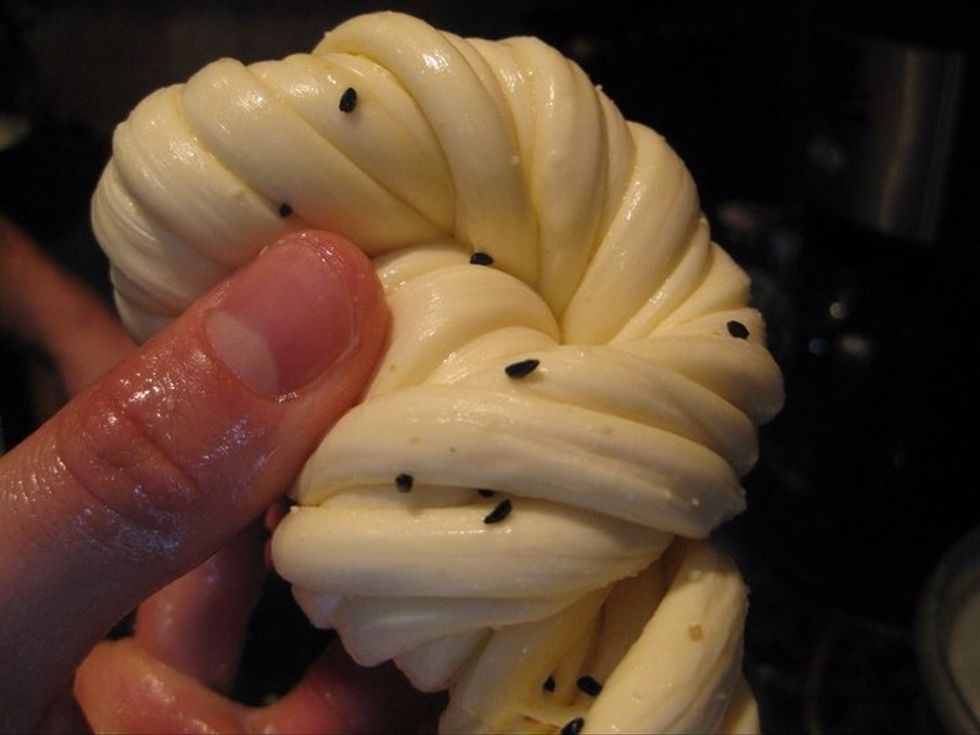 When you have formed a 6 inch wide circle of loops, twist the curd in opposite directions (like ringing out a towel) until you can't any more and insert one end into the loop of the other end.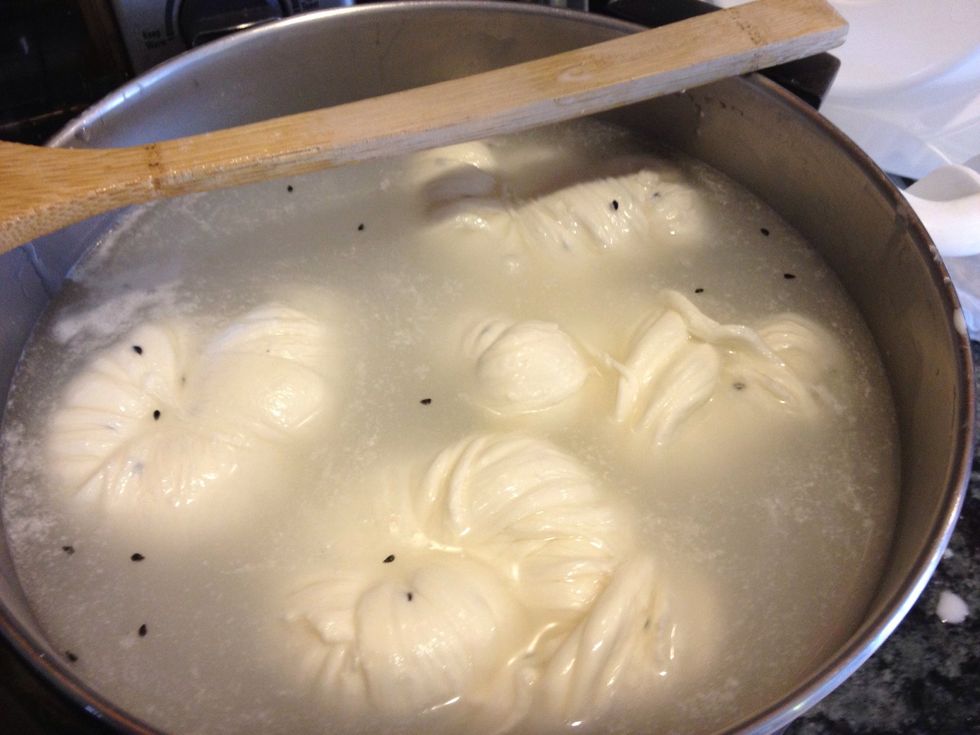 Fill your large pot half-way with water and pour in half a carton of salt. Drop your finished curd ball into the pot to soak for 3-6 hours. Repeat these steps until all curd balls are in the pot.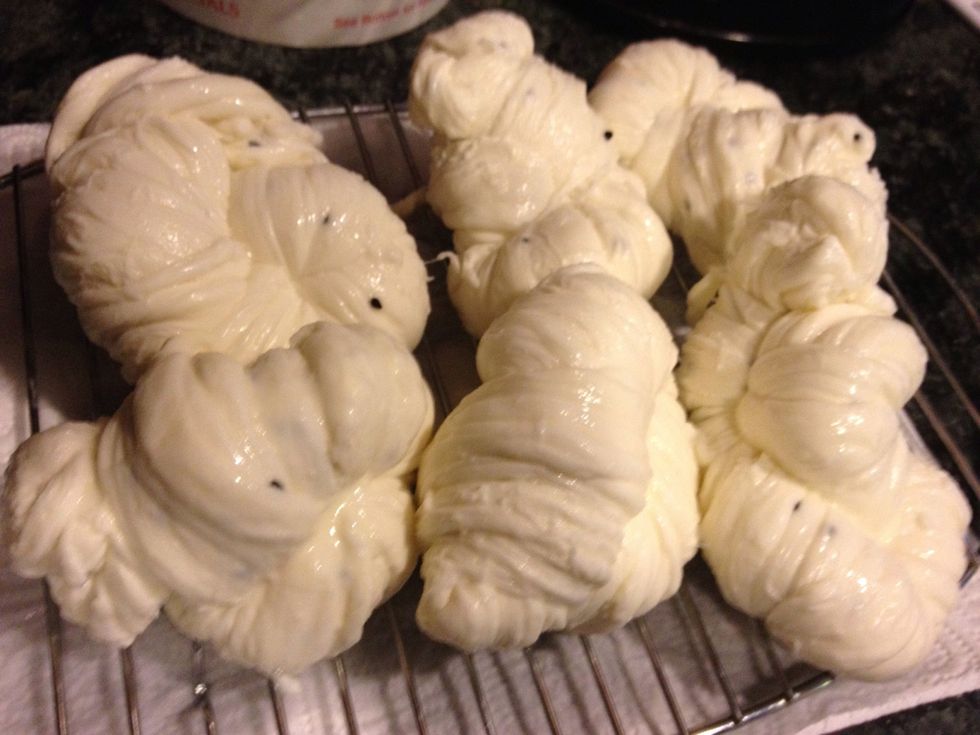 After allowing the cheese to soak for 3-6 hours, place all of the balls on a rack to drain. As they are draining, wrap each ball in cellophane for storage in the fridge or freezer.
When you are ready to enjoy the cheese, unwrap the cellophane and pull apart the cheese in thin strands. It can be enjoyed with pita, hummus, or just by itself!
5.0lb Mozzarella Curd (ask your deli)
1.0c Black Caraway Seeds
Salt
Large Pot
Saucepan
Water
Draining rack
Cellophane wrap