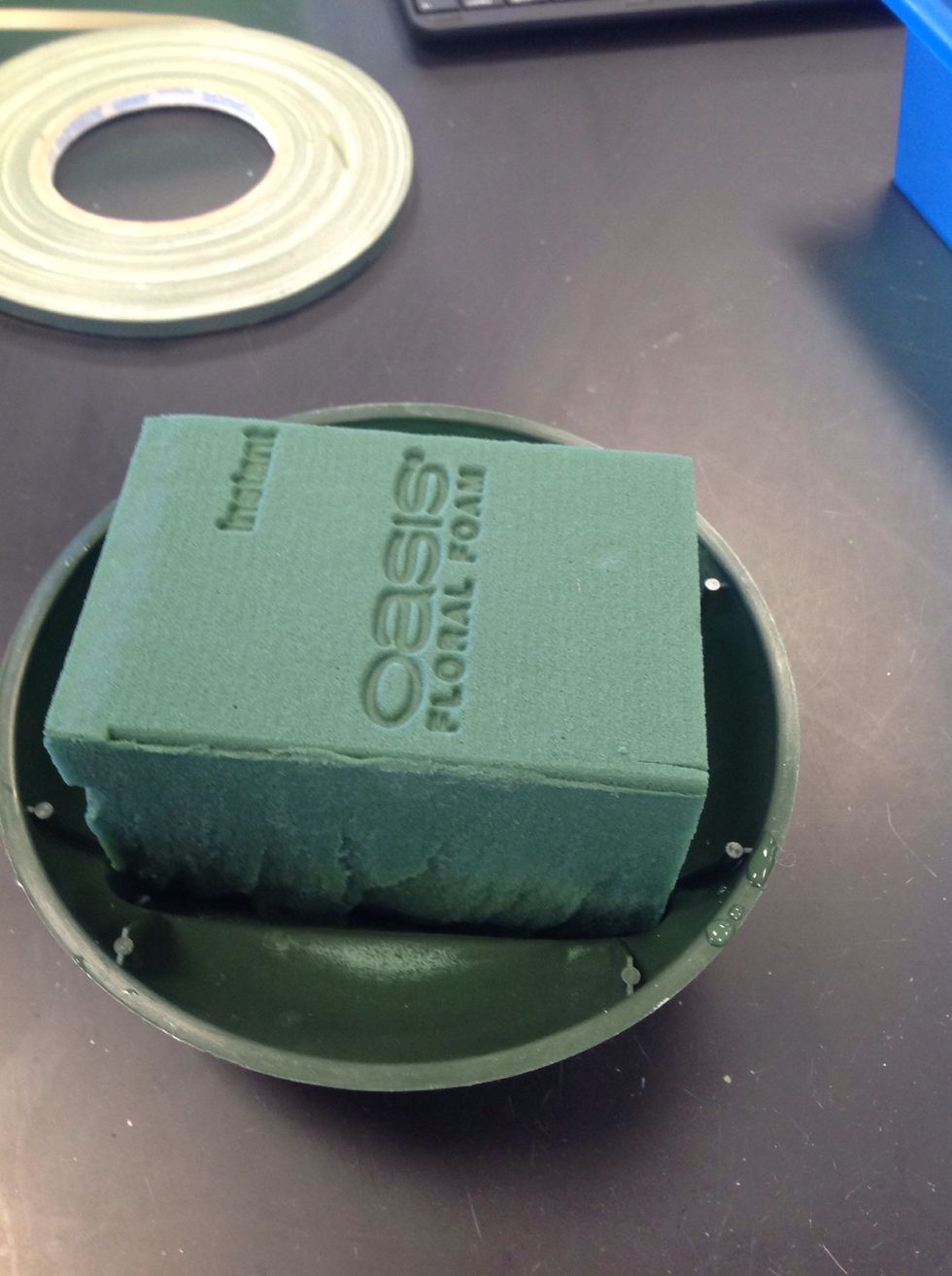 Soak a piece of Oasis and press it into a standard round dish.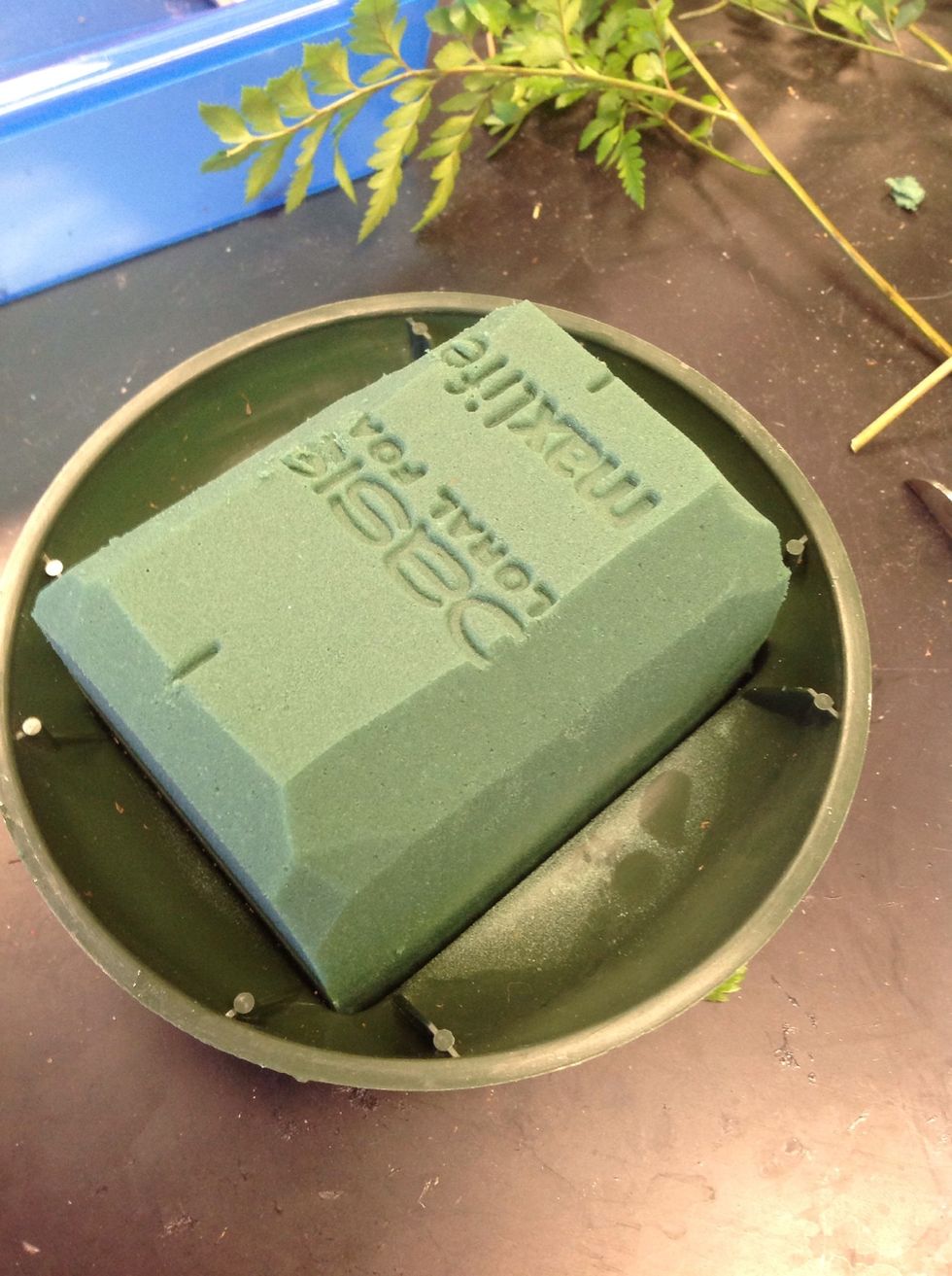 Bevel the edges of your Oasis. In other ways cut the edges so their is more space to put flowers.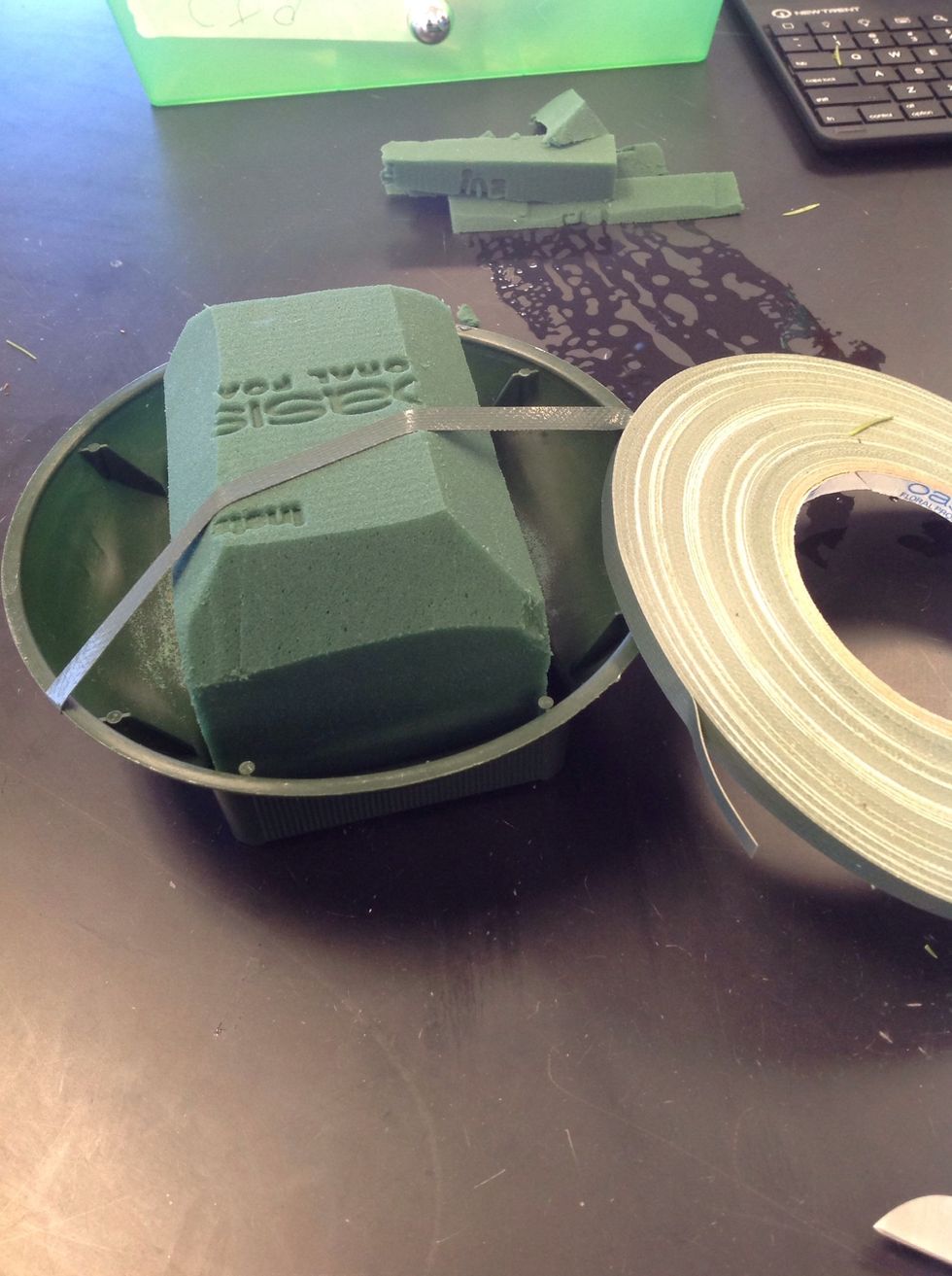 Place a piece of anchor tape over your Oasis securing it to the dish.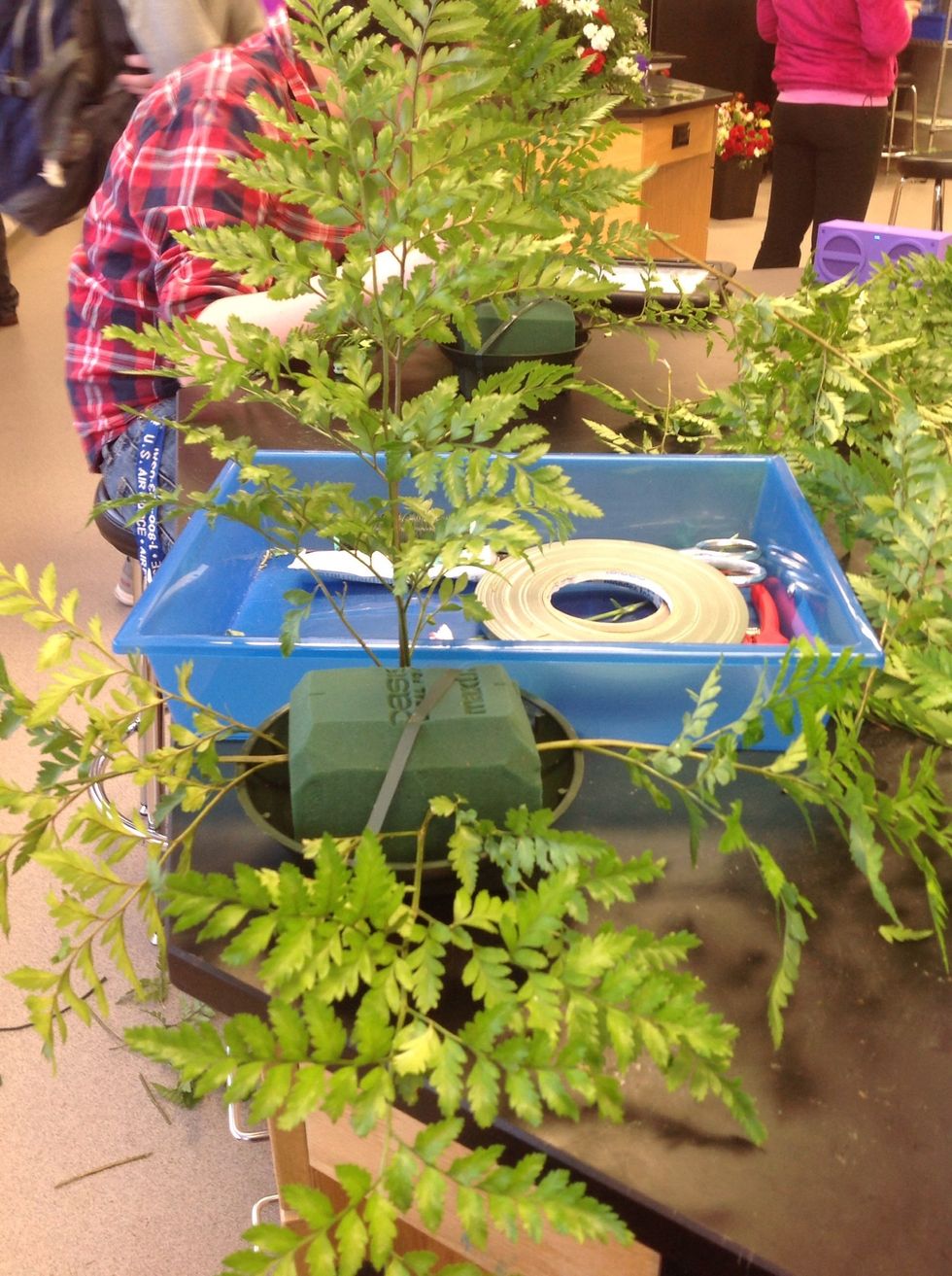 Place two pieces of leather leaf back to back sticking straight up. Then sick three pieces of leather leaf around the bottom.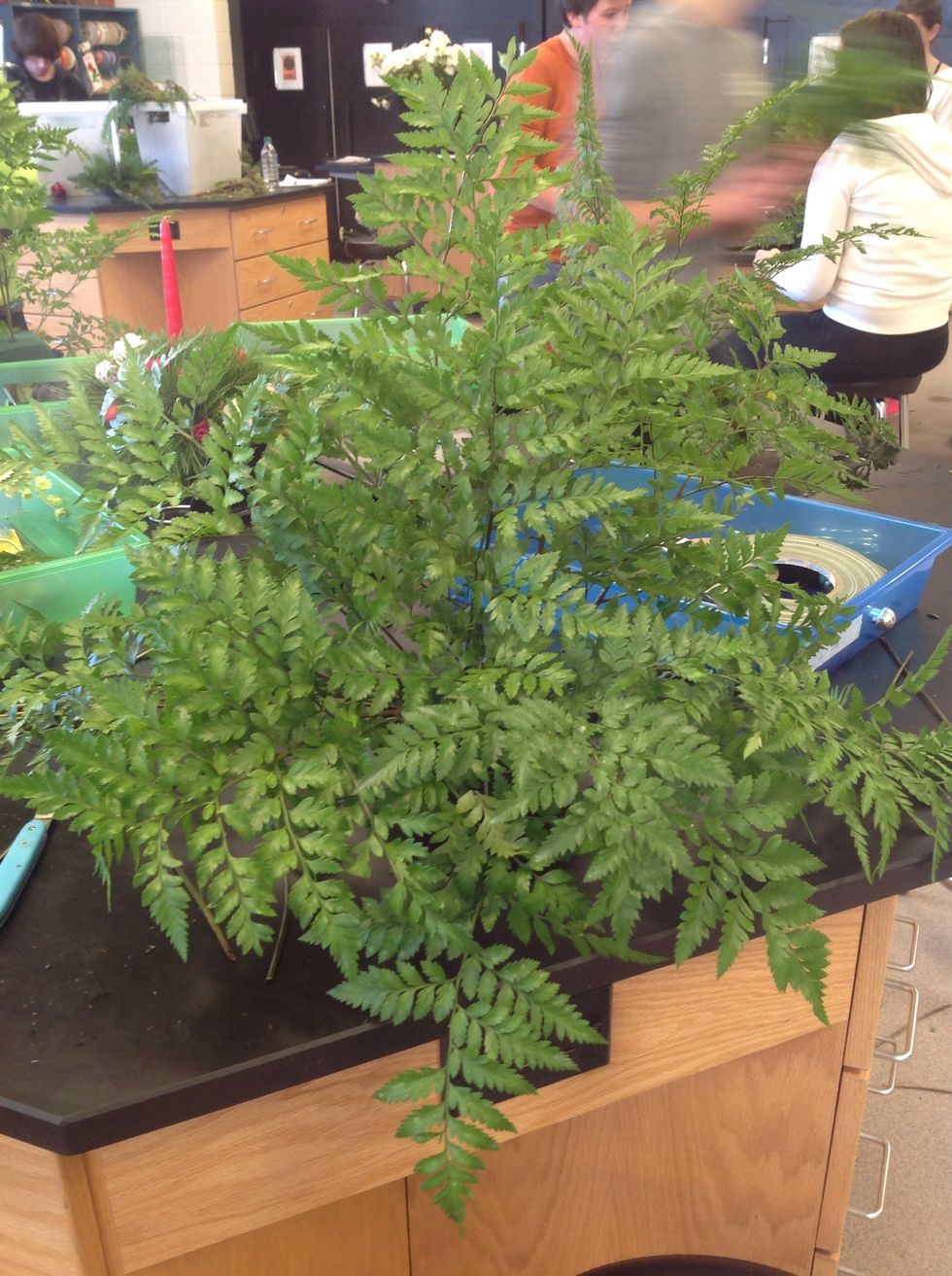 Fill in the arrangement with Leather. It should resemble a triangle, don't use pieces that are longer than the first five you used.
Place larkspur sticking out of the top the sides and the front.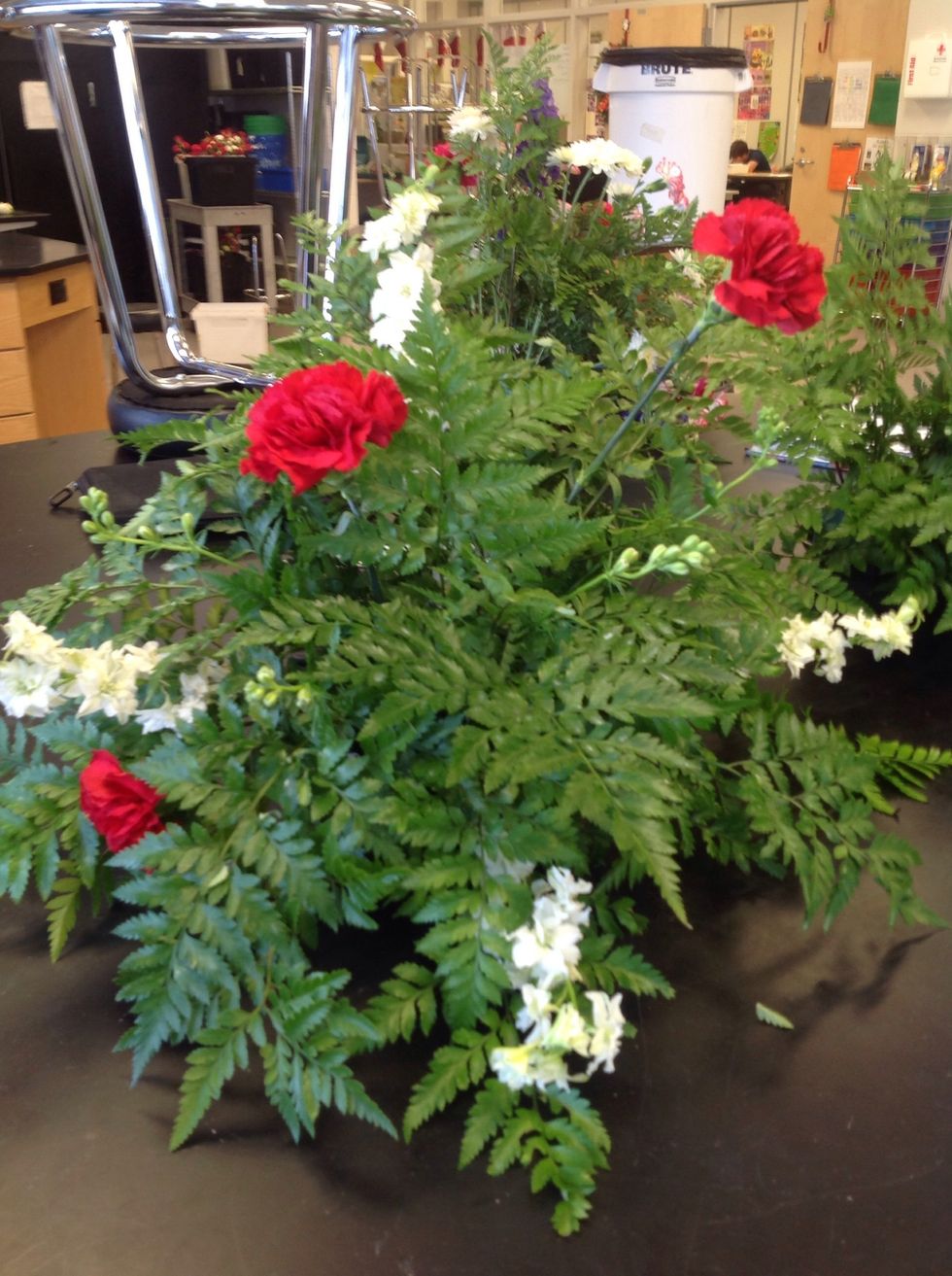 Place three standard carnations, short, medium, and tall.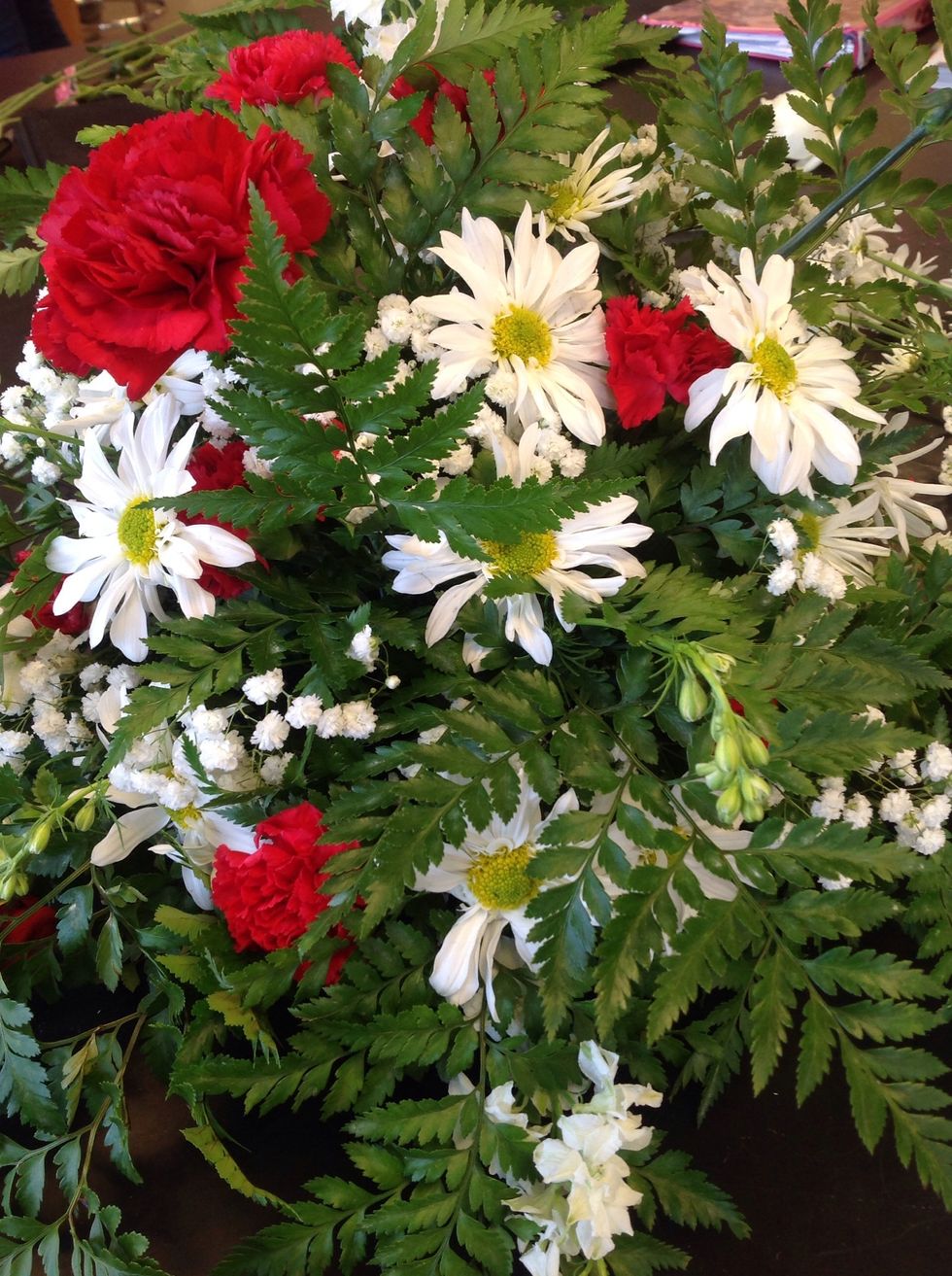 Add pincushion mums, mini carnations, or you choice of flowers to full in the arrangement. Add baby's breath to fill empty space without adding to many flowers.
The final arrangement should resemble a triangle and will be one sided.
1.0 standard round dish
1.0 Brick of oasis
1.0 Piece of anchor tape
1.0 Floral knife
Larkspur
Standard carnations
Mini carnations
Leather leaf
Baby's breath
Pincushion mums