Download and then open the PhotoWizard app.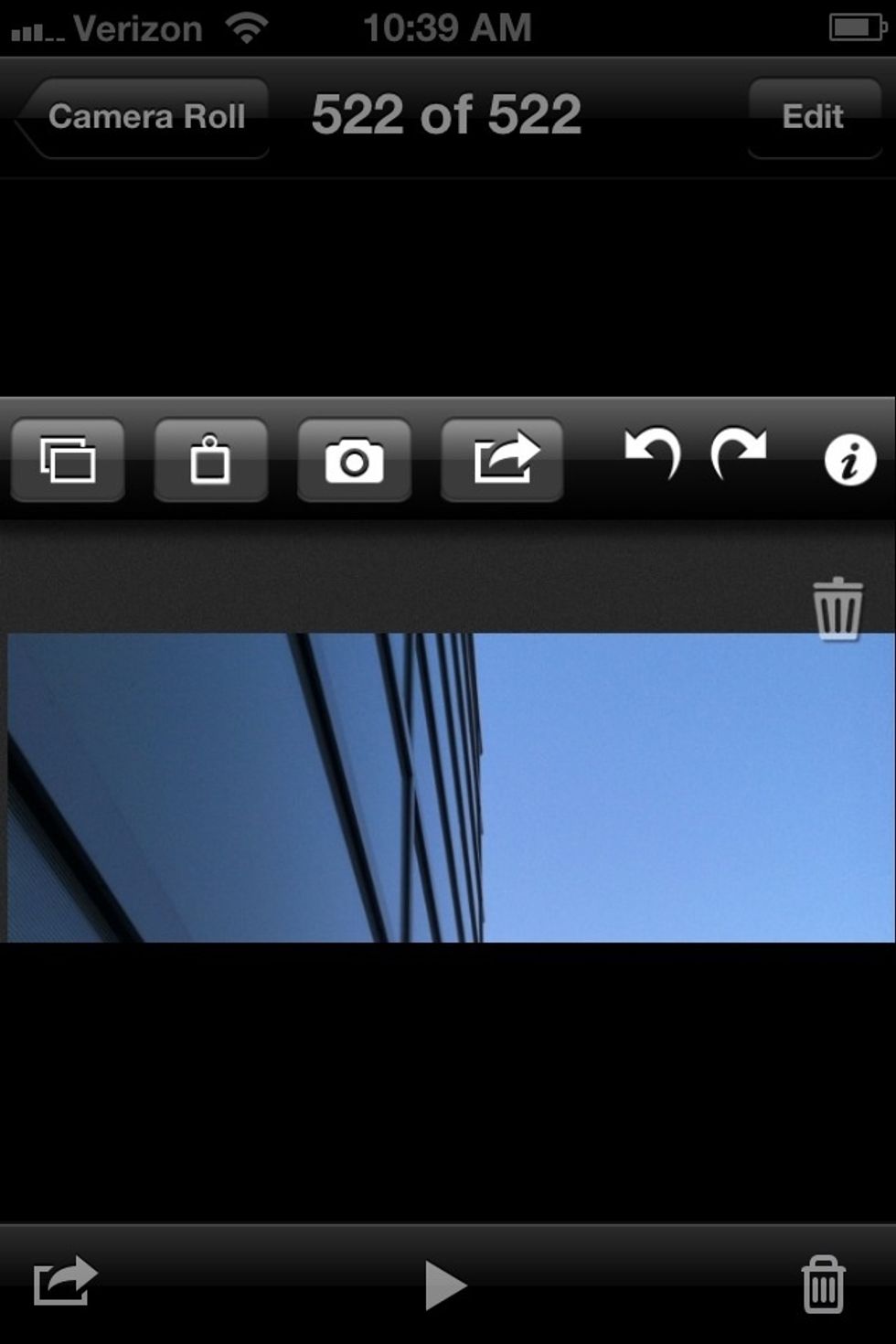 Load your photo into PhotoWizard. I chose from my photo album by selecting from the stacked rectangle in the top left corner of the menu.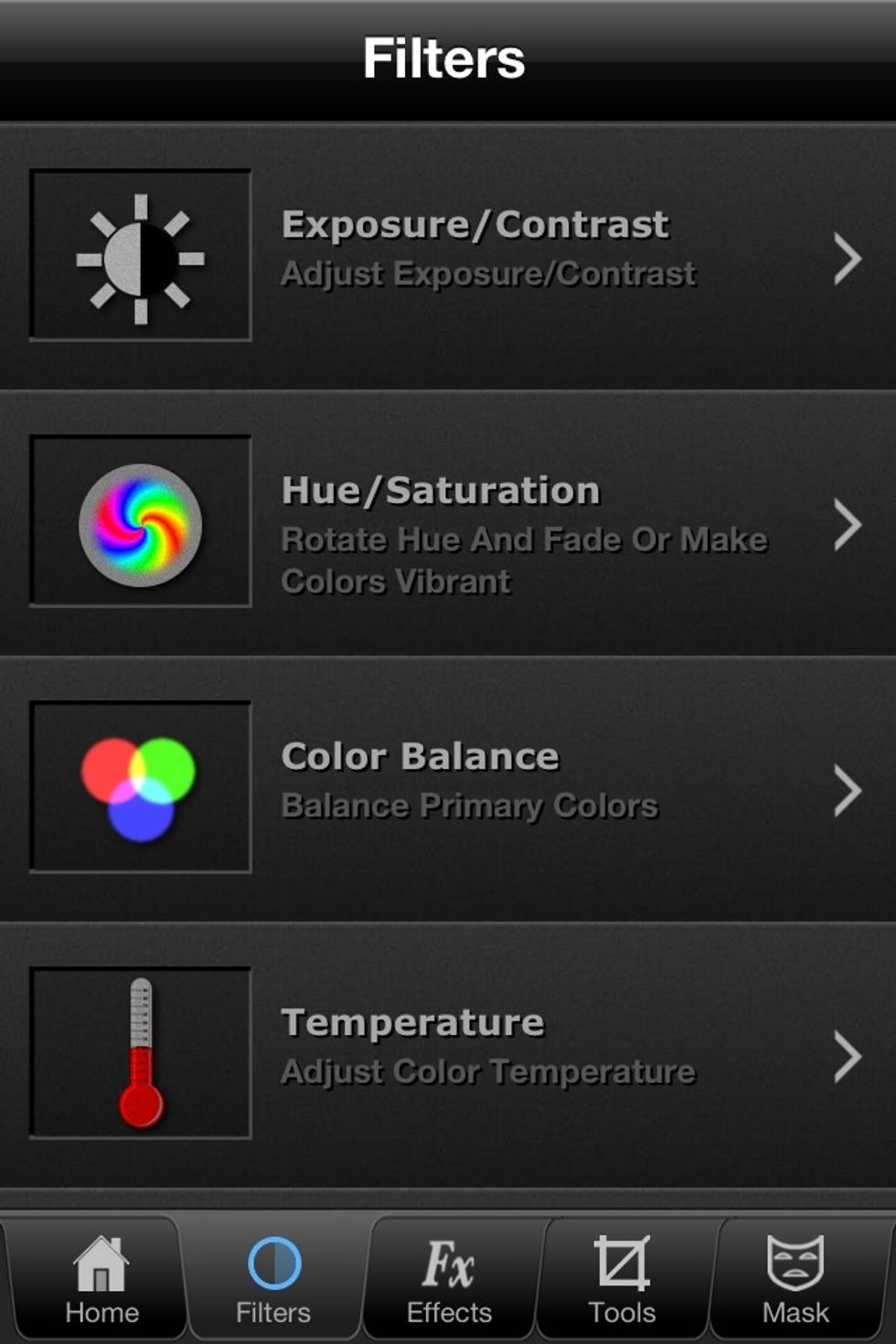 I want to change the color of my picture, so I'm choosing "hue and saturation" in the filter menu.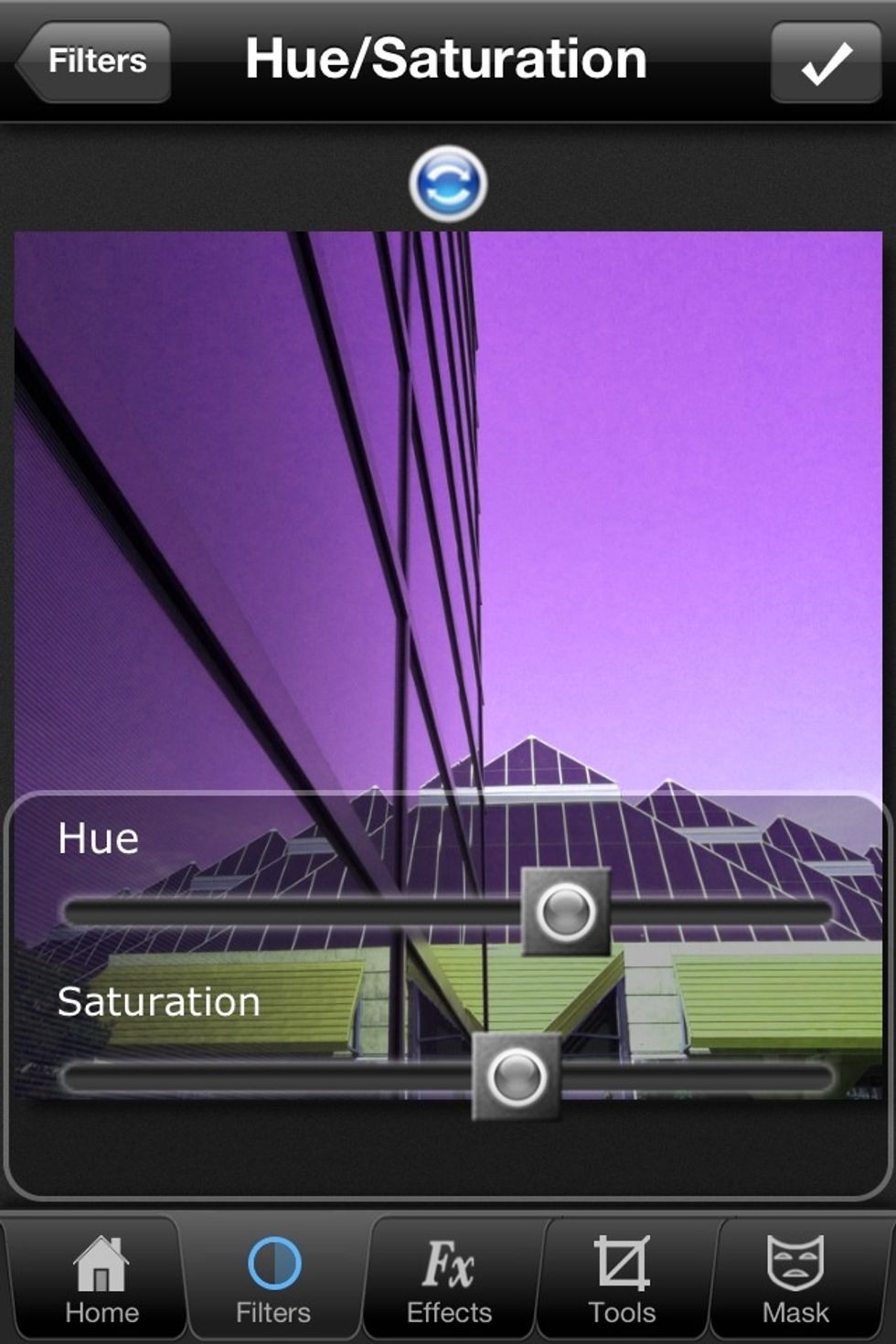 I like it purple today!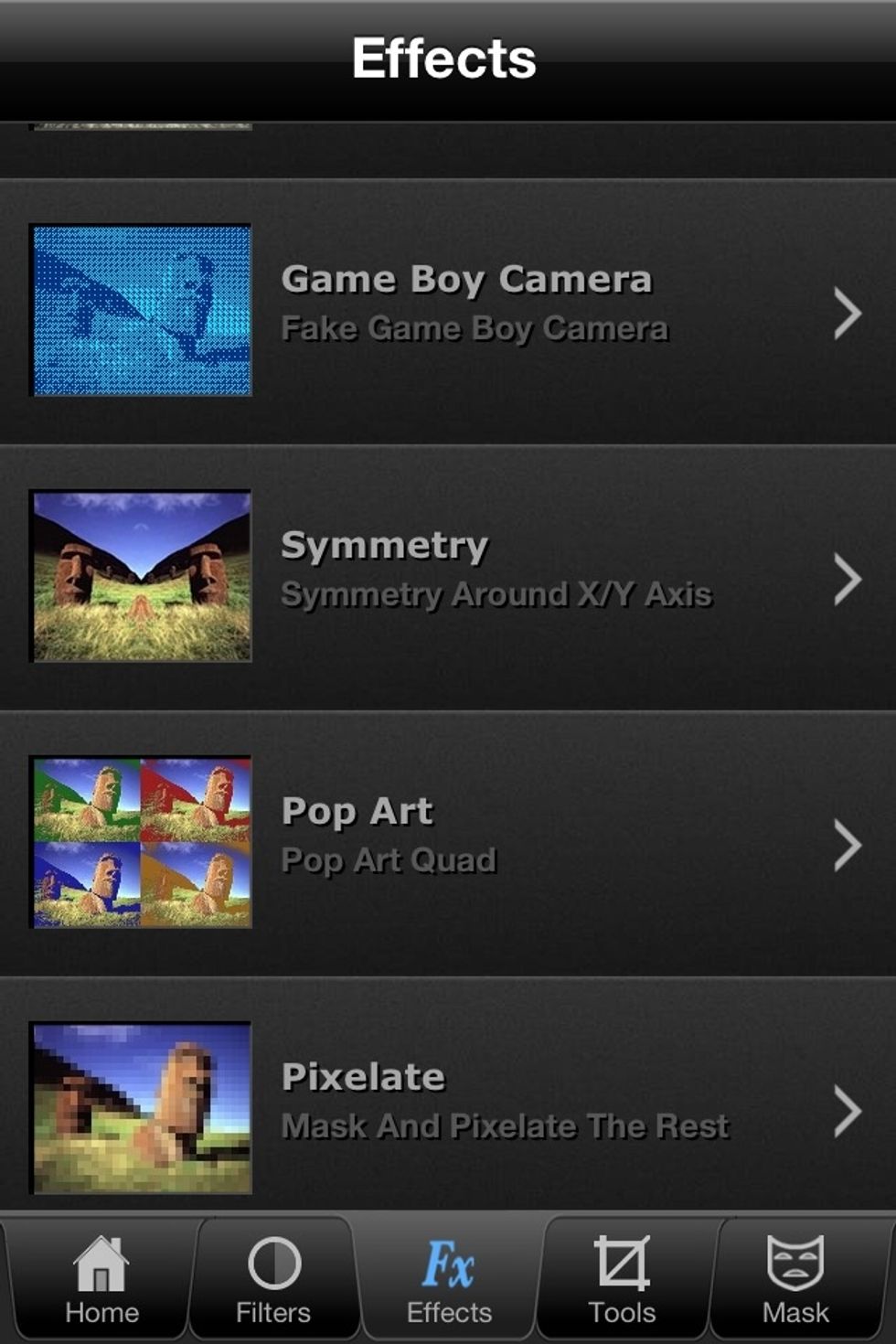 Next I'm going to go into the effects menu and look for the symmetry filter. Select it.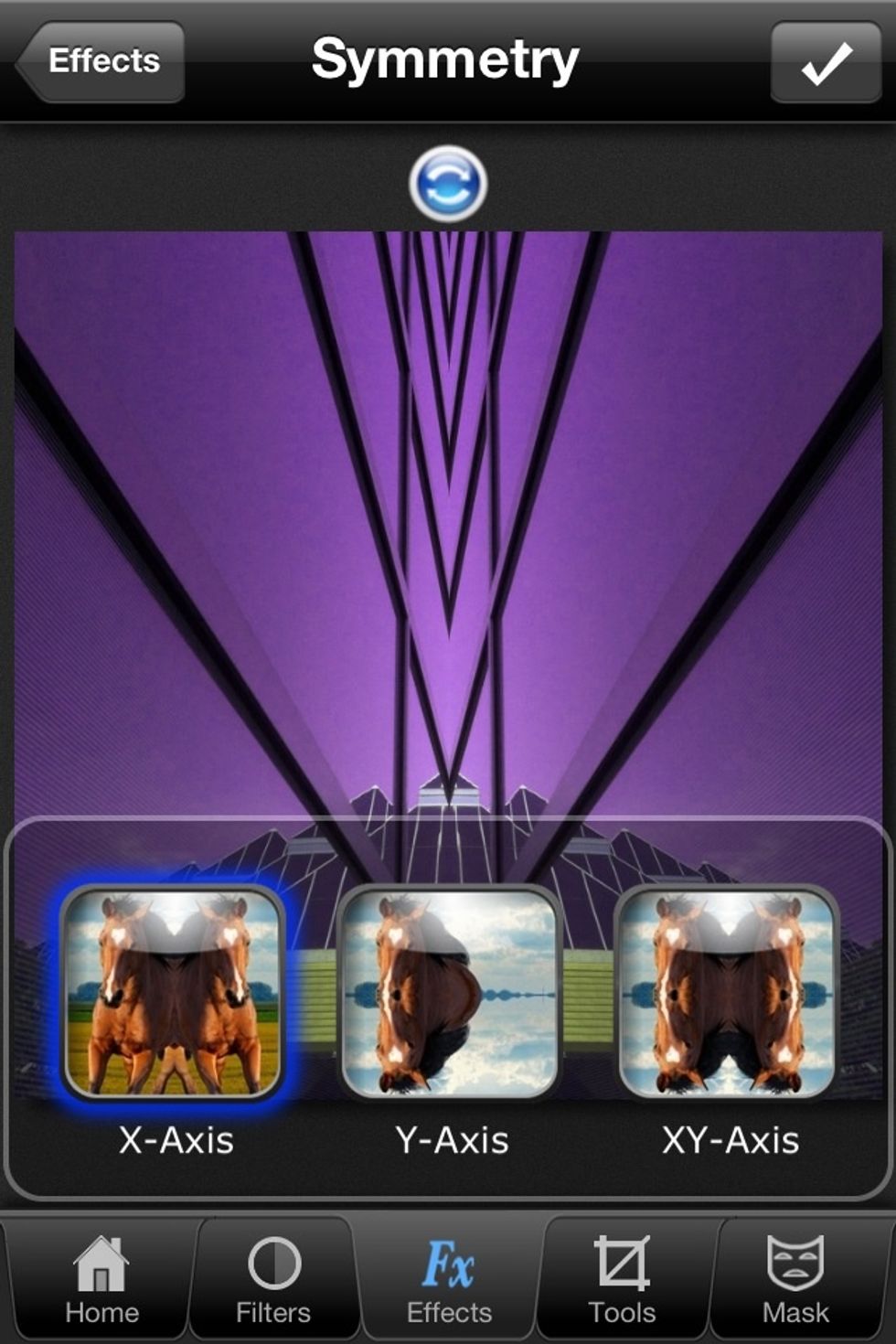 I like them all, but I'm choosing the X-axis. Sounds like algebra.. If I'd only known in school that math could be beautiful..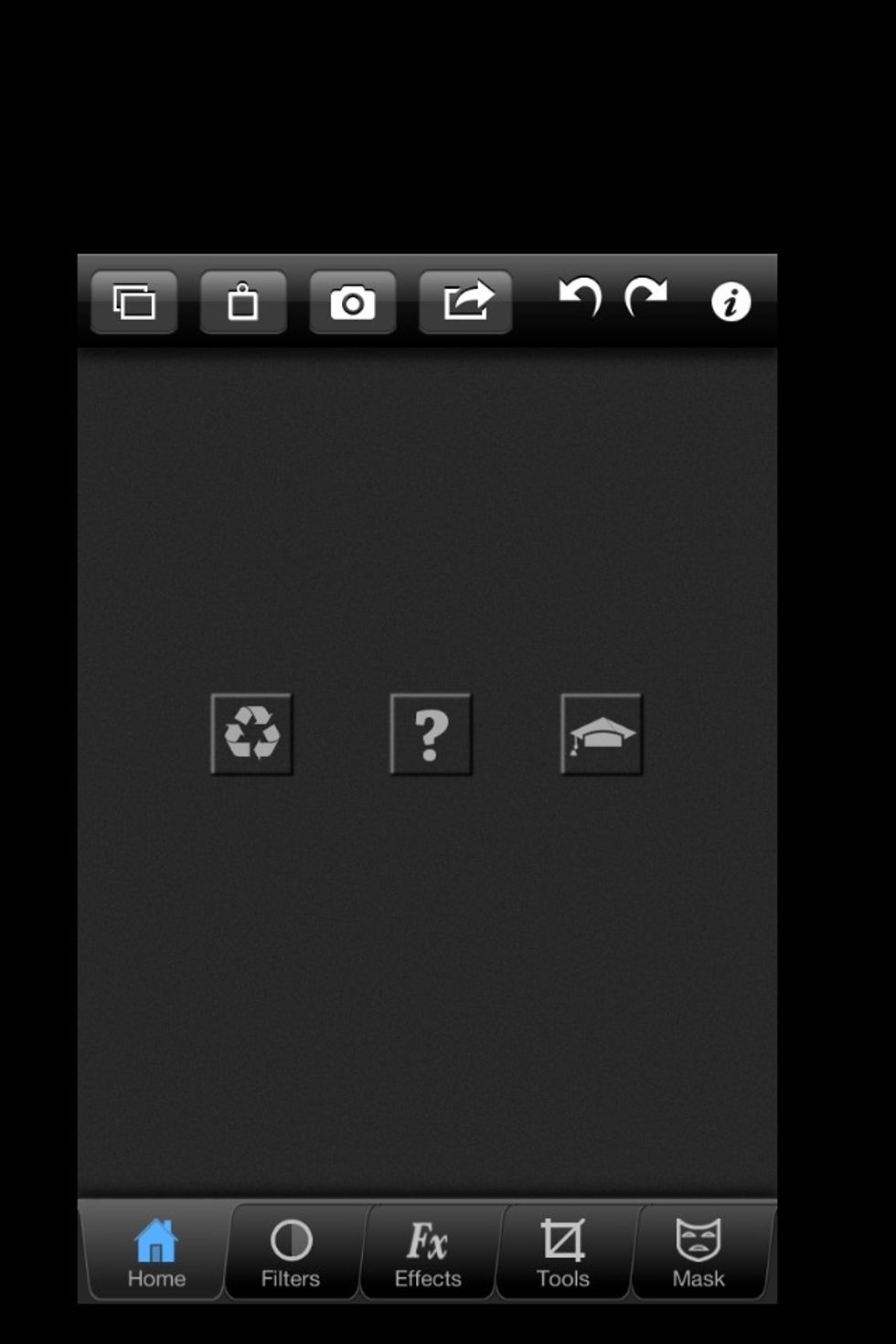 When you are happy and ready to save/export, press the button that has a rectangle with an arrow coming out.
No masking on this one, so we choose the plain image.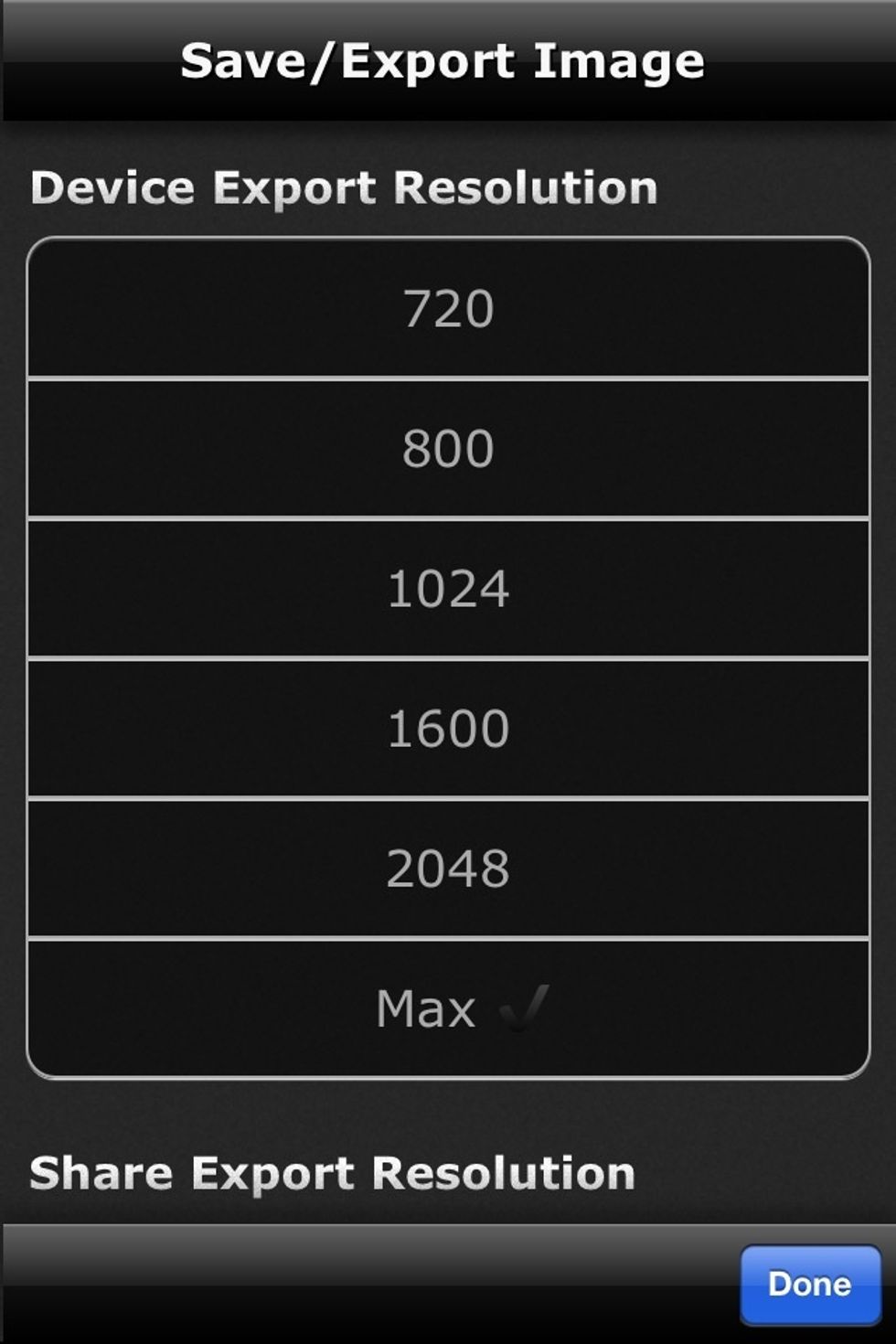 Choose the resolution or quality of your photo.
When you are done, save to your album and you can share on your favorite photo sharing site. You can find this photo and my other iPhoneArt on Instagram: @magrelacanela
iPhone or other iOS device
Photo Wizard iOS App