Preheat oven to 350 degrees.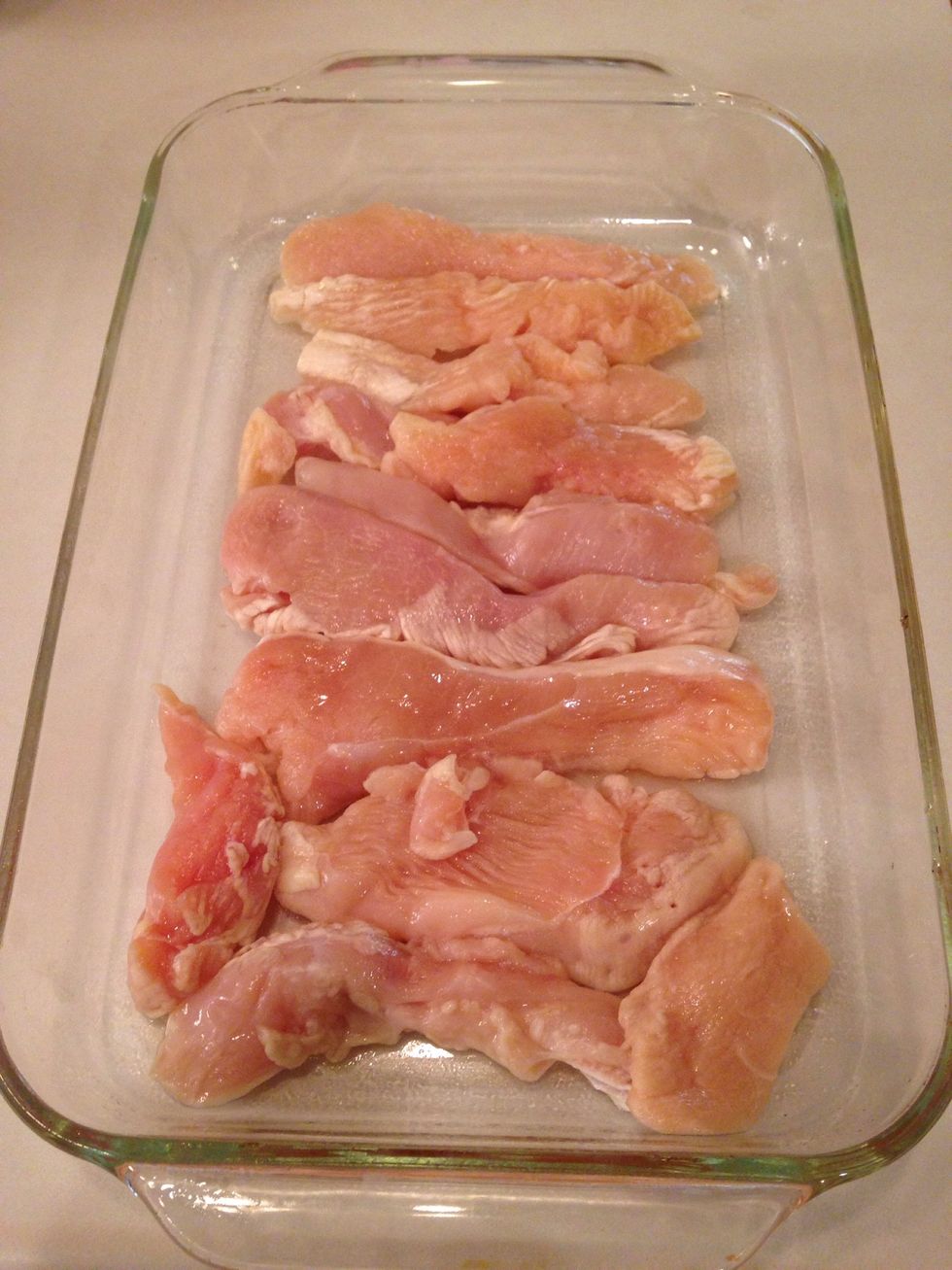 Spray casserole dish with nonstick cooking spray. Place chicken in dish. (I didn't have chicken breasts so I used chicken tenders instead.)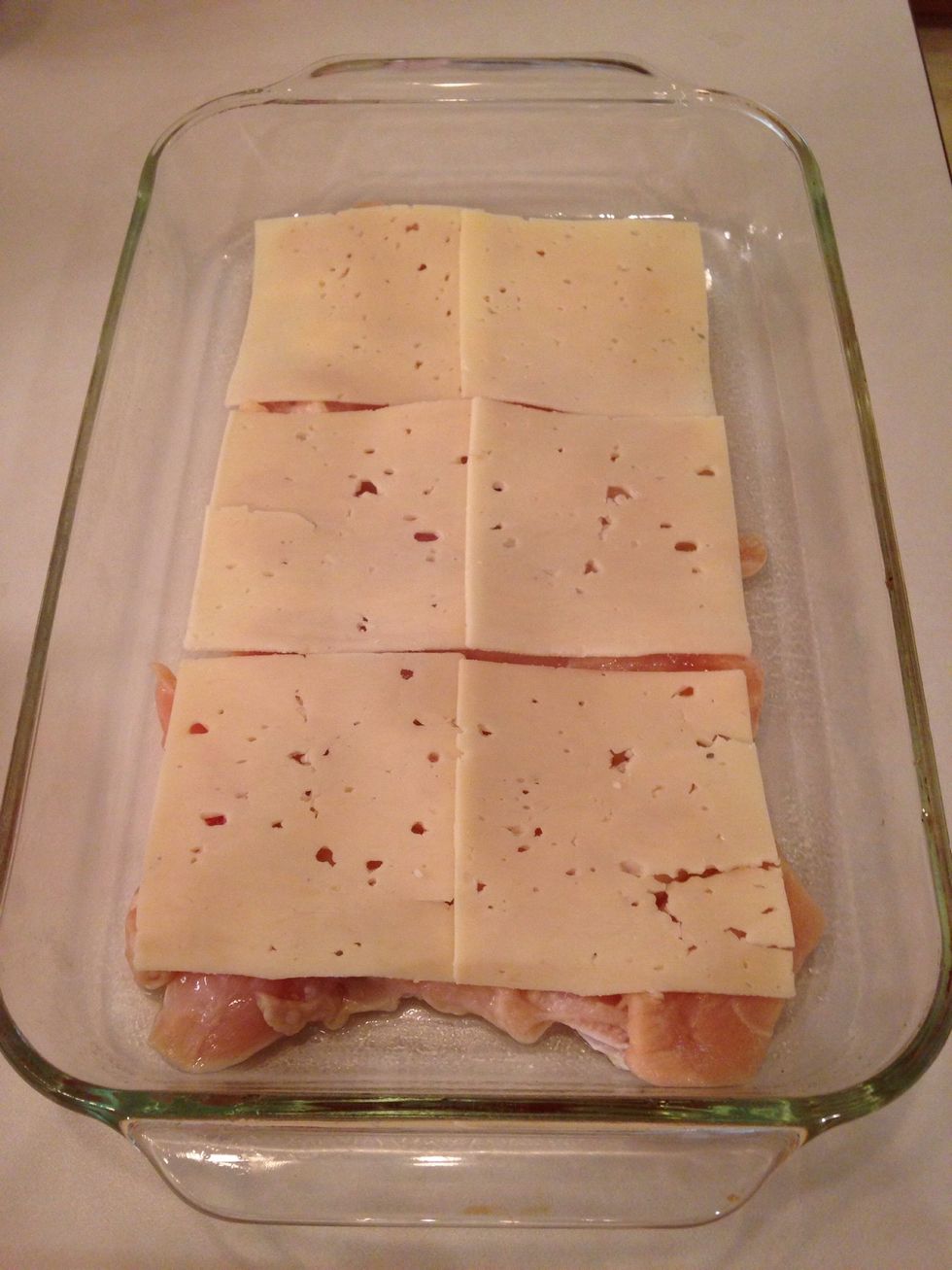 Cover chicken with Swiss cheese.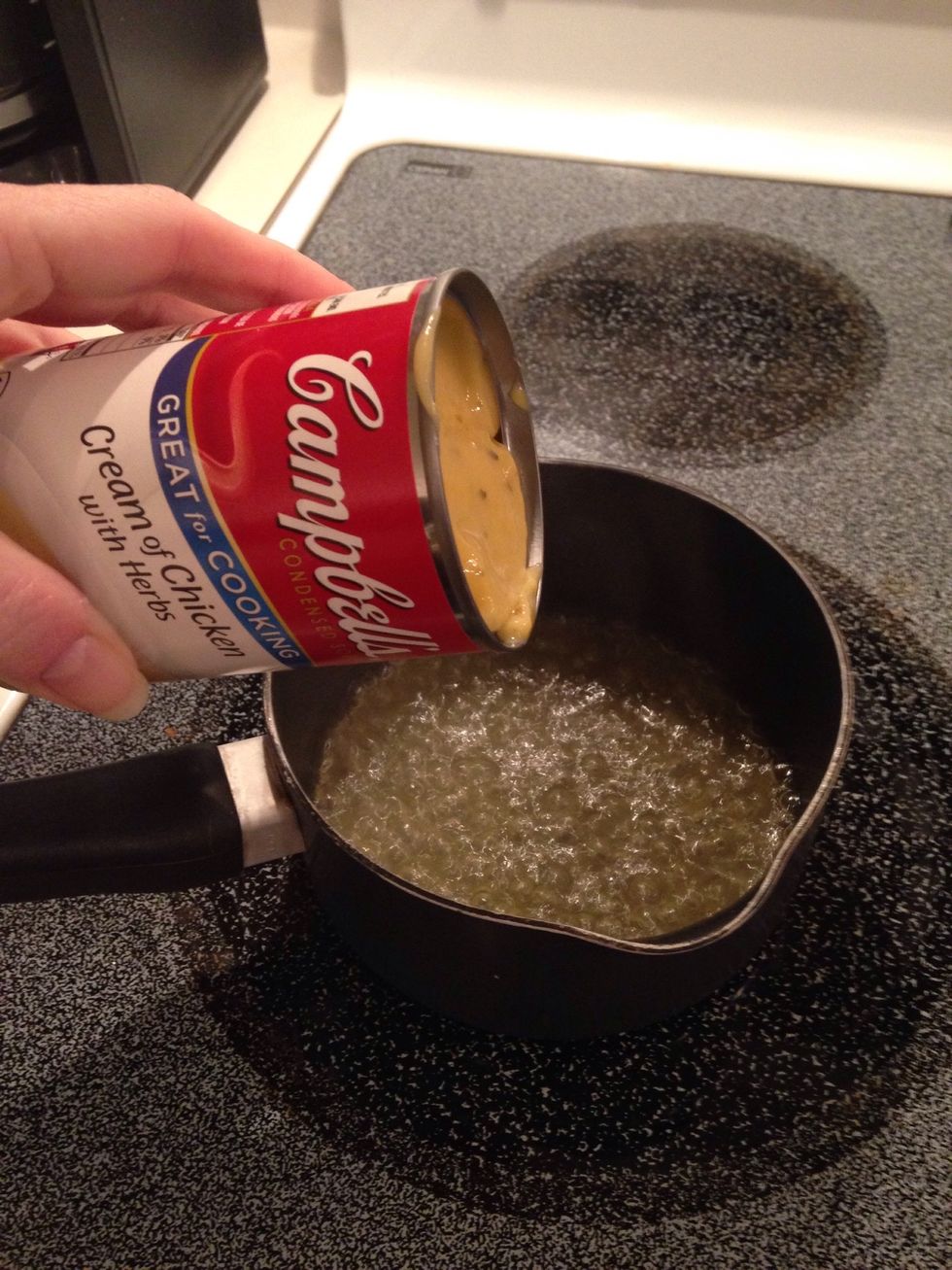 In a separate bowl, mix soup with chicken broth. I heated my broth to make it mix easier.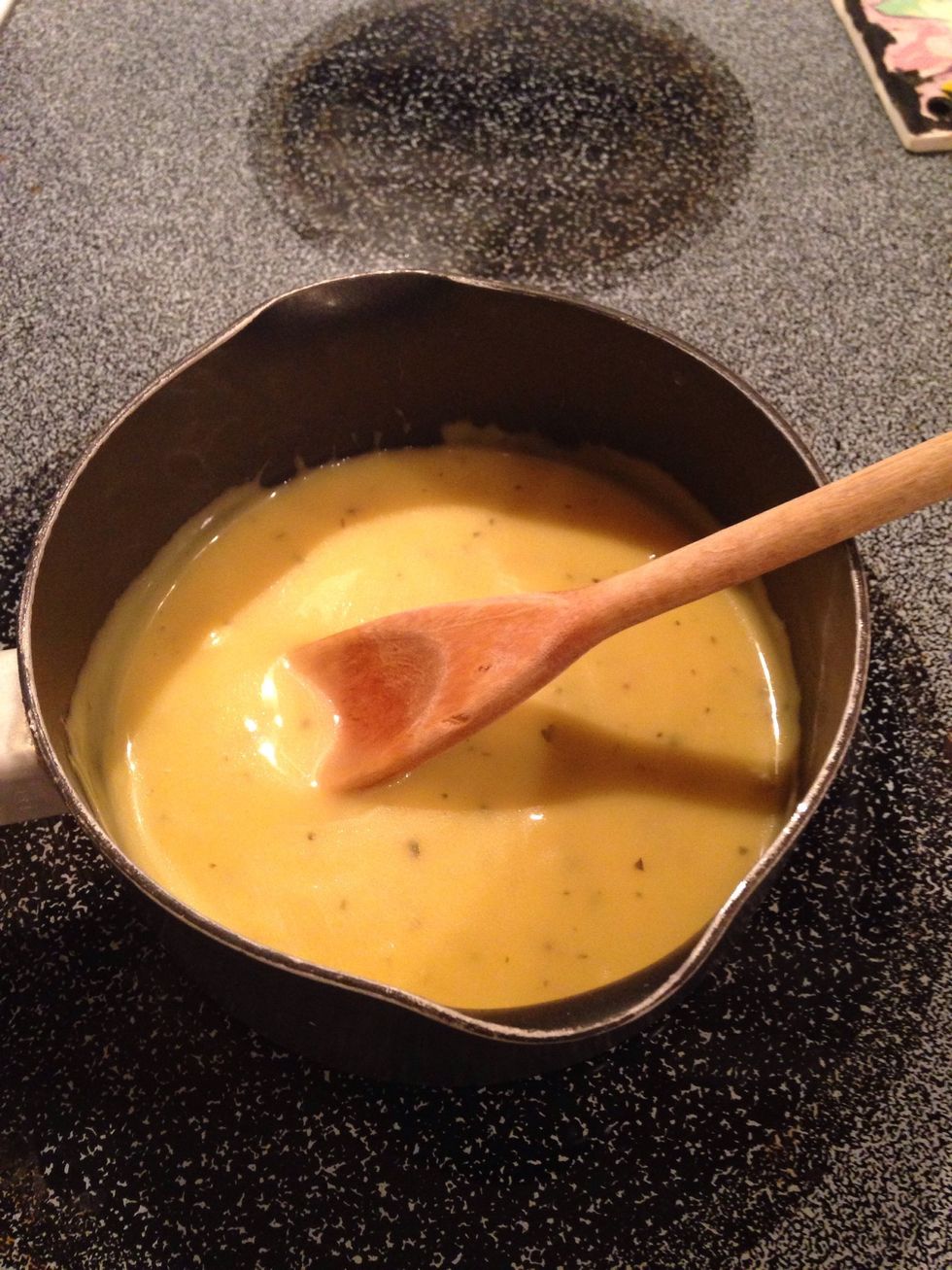 Stir well.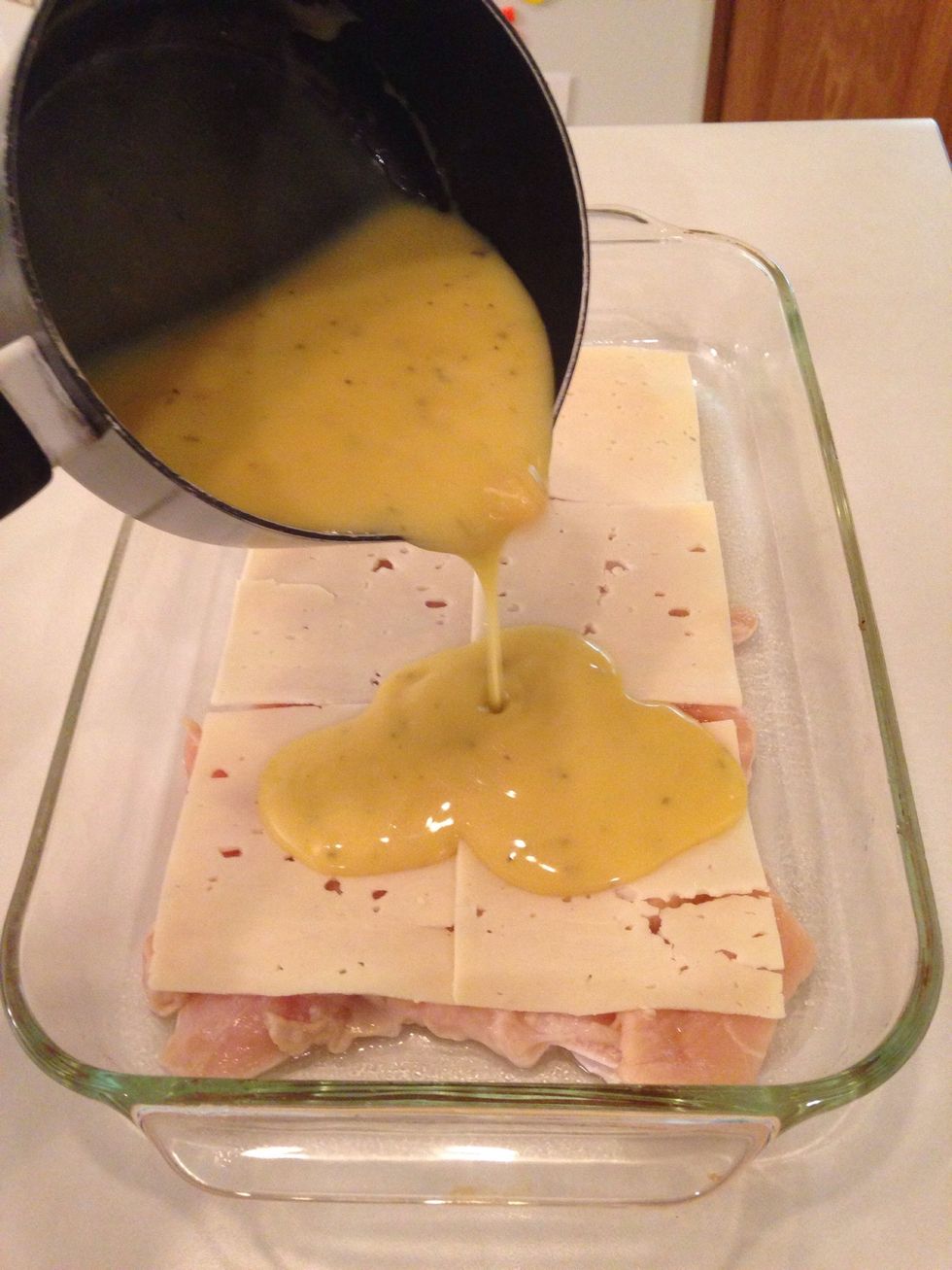 Pour soup evenly over cheese.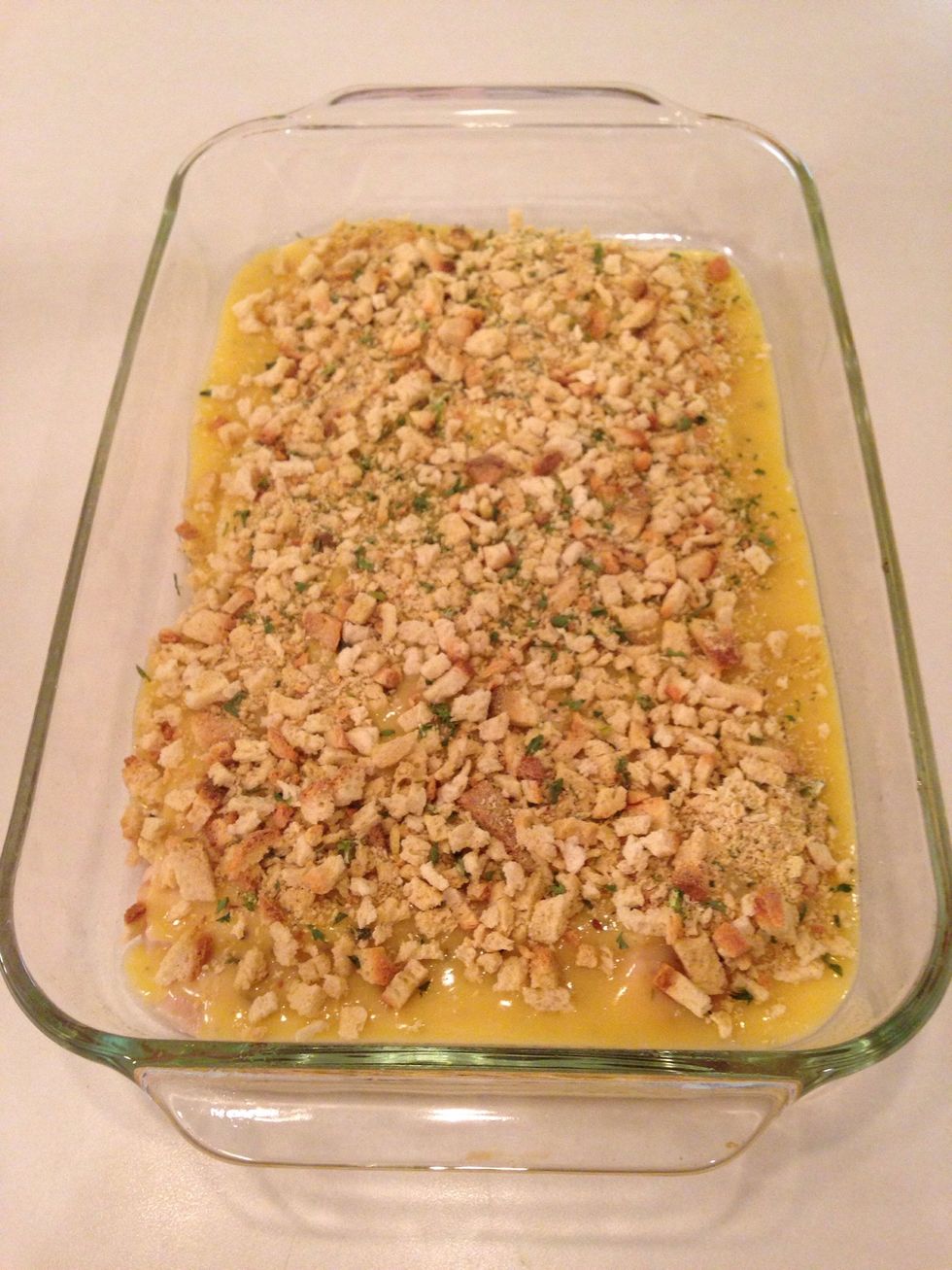 Spread seasoned bread crumbs over soup.
Pour melted butter evenly on top of bread crumbs.
Cover with aluminum foil.
Place casserole dish in the oven and bake for one hour.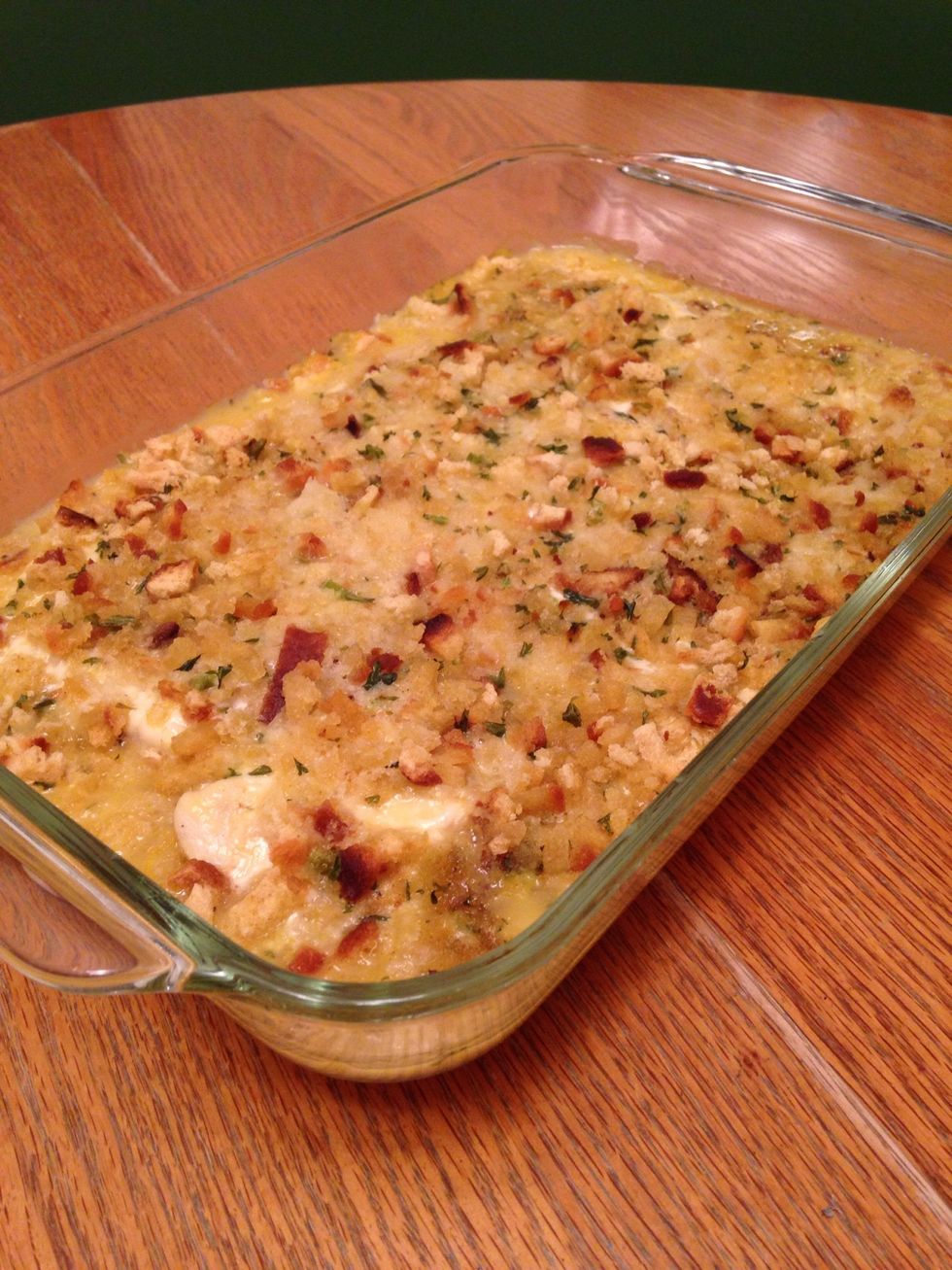 Uncover dish. Be careful because the steam will rise quickly - don't want to get burned!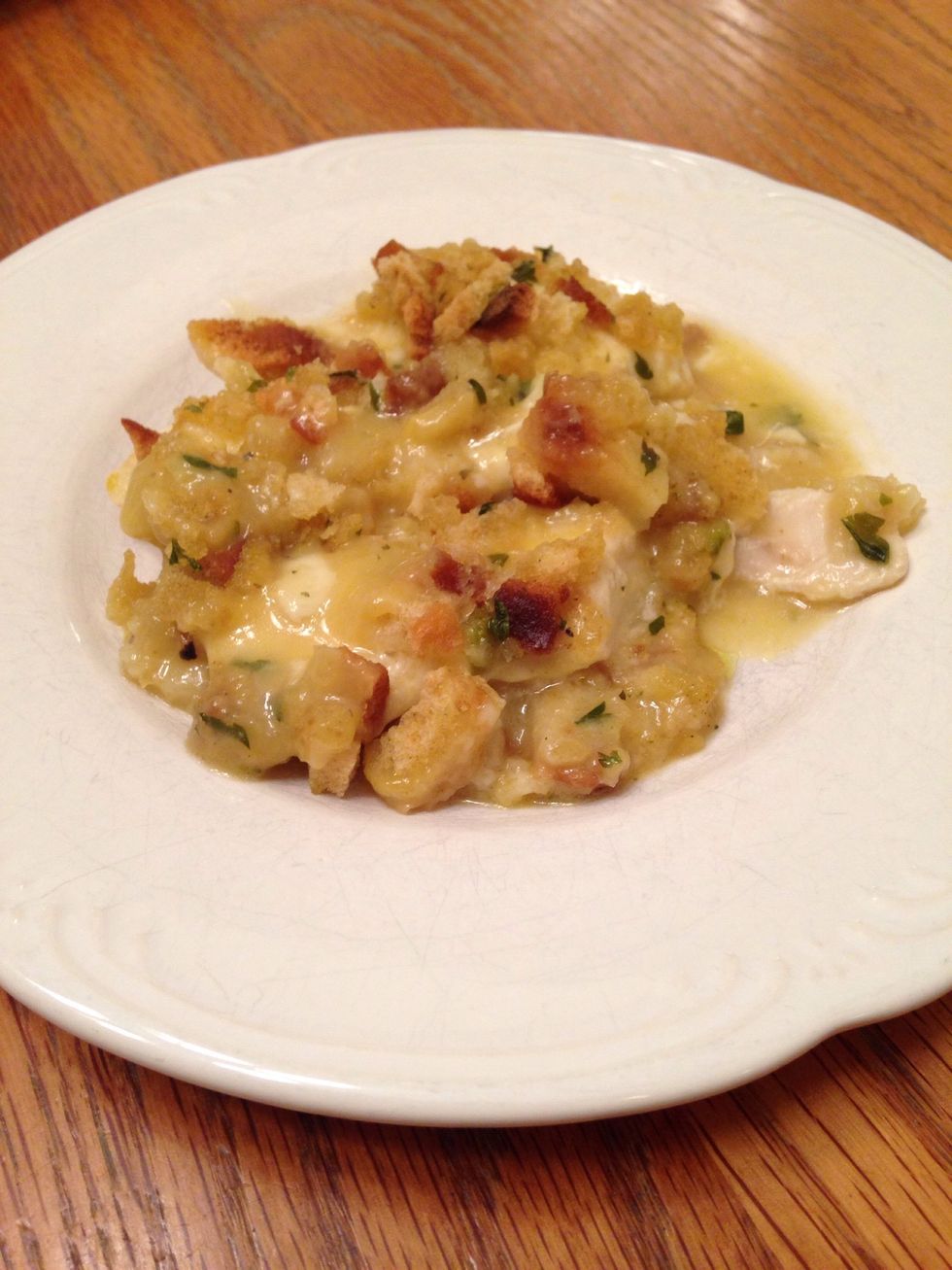 Serve and enjoy!
4.0 Chicken breasts
6.0 Slices swiss cheese
1.0 Can condensed cream of chicken soup
1/2c Chicken broth
1.0c Dry seasoned bread crumbs (or Stove Top Stuffing)
1/4c Melted butter