How to make sweet white chocolate & craisin blondies
All credits for this recipe goes to Gordon Ramsay! This recipe is the best dessert, munchie, or late night snack! You can never go wrong with white chocolate & craisins put together! Period.
111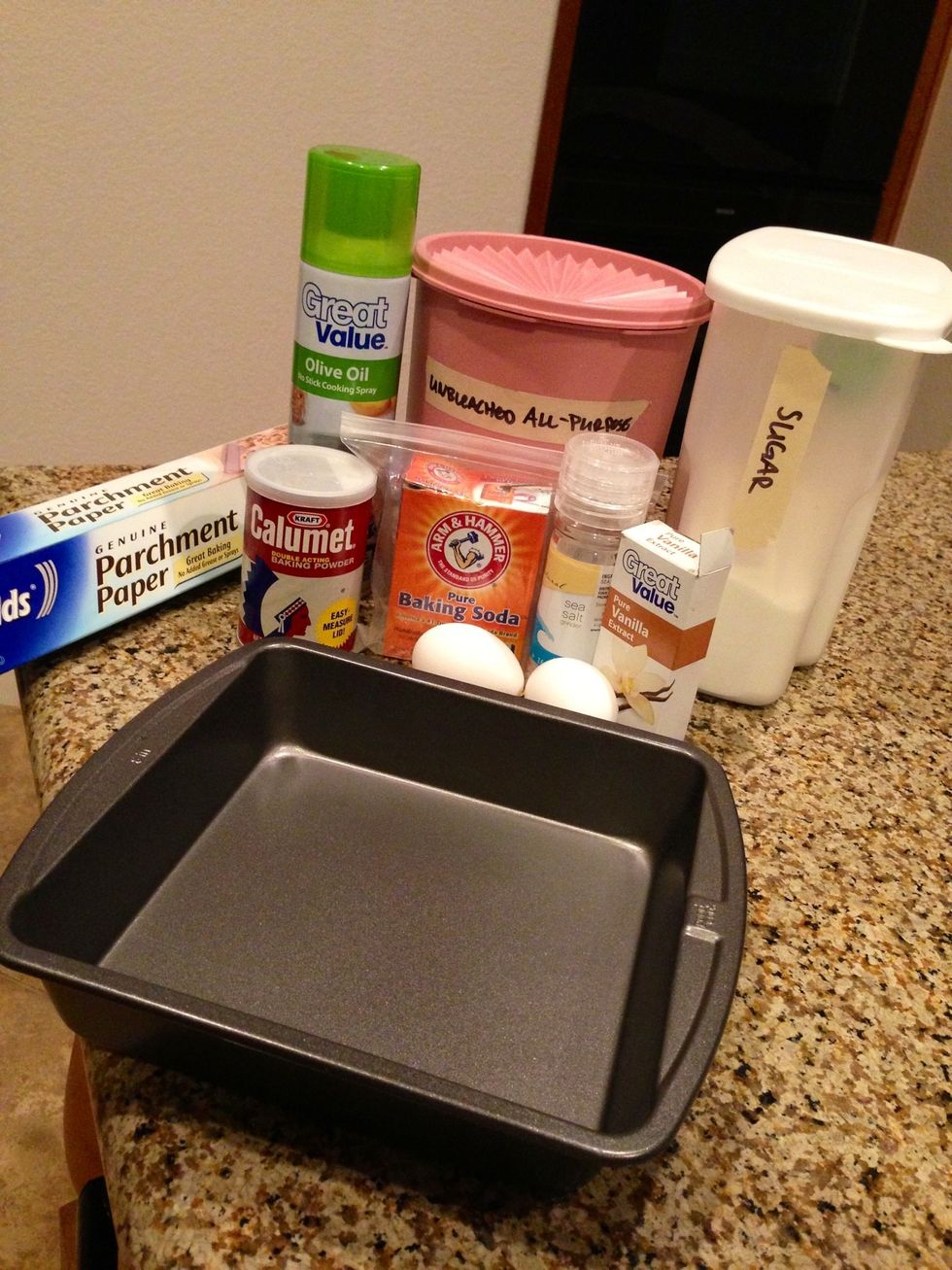 Supplies you will need- part 1.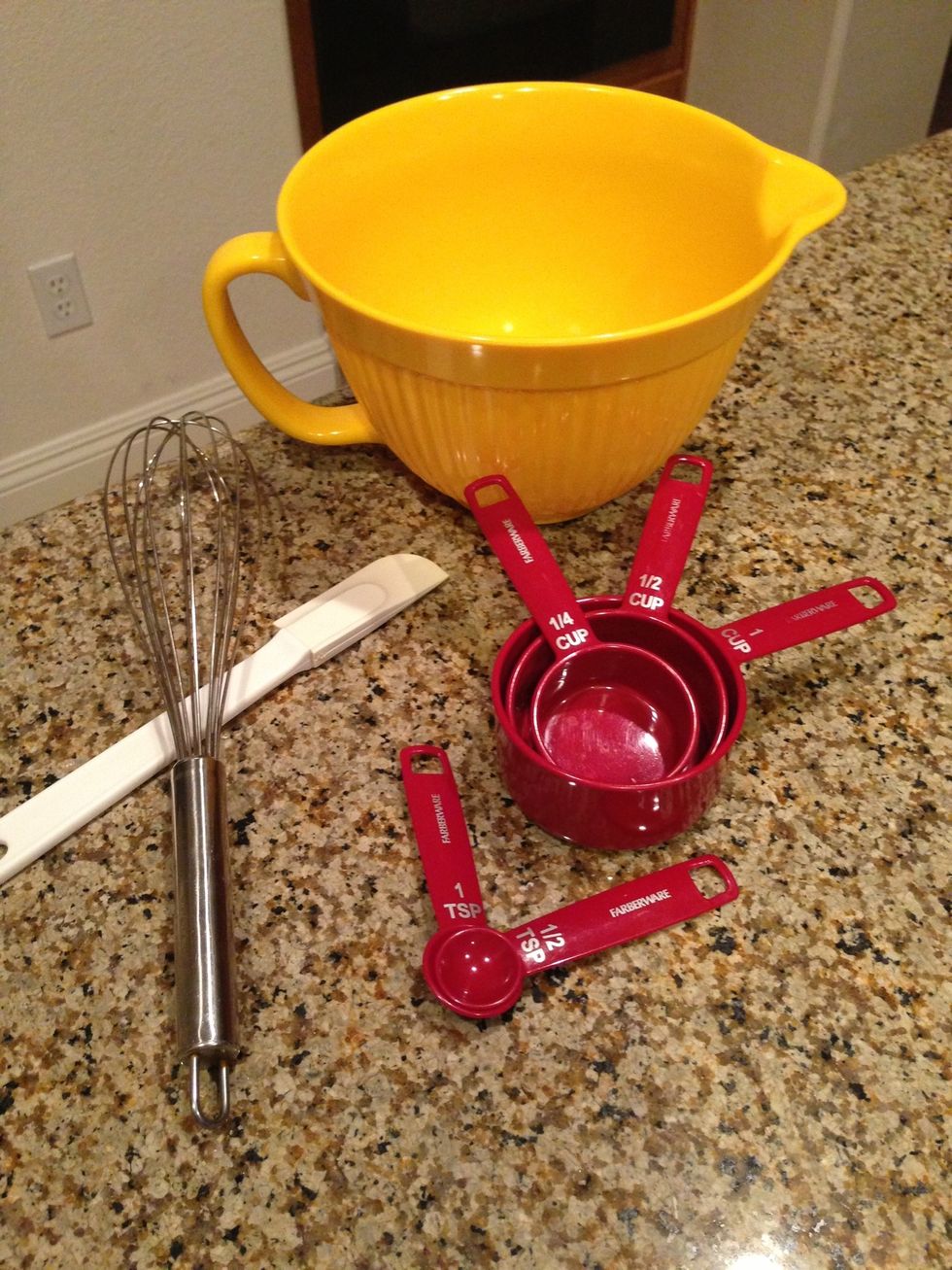 Supplies you will need- part 2.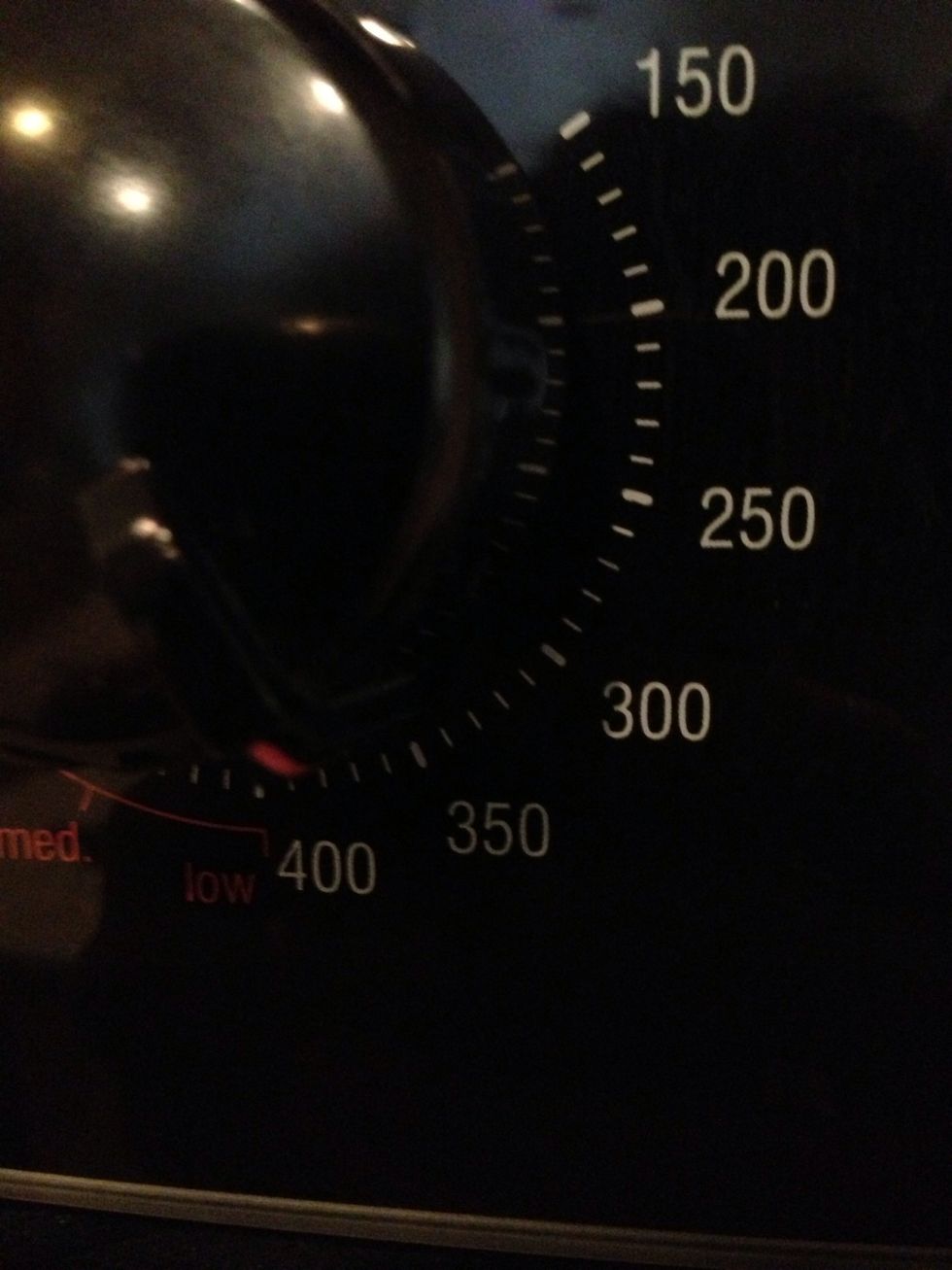 Preheat a oven to 350 degrees.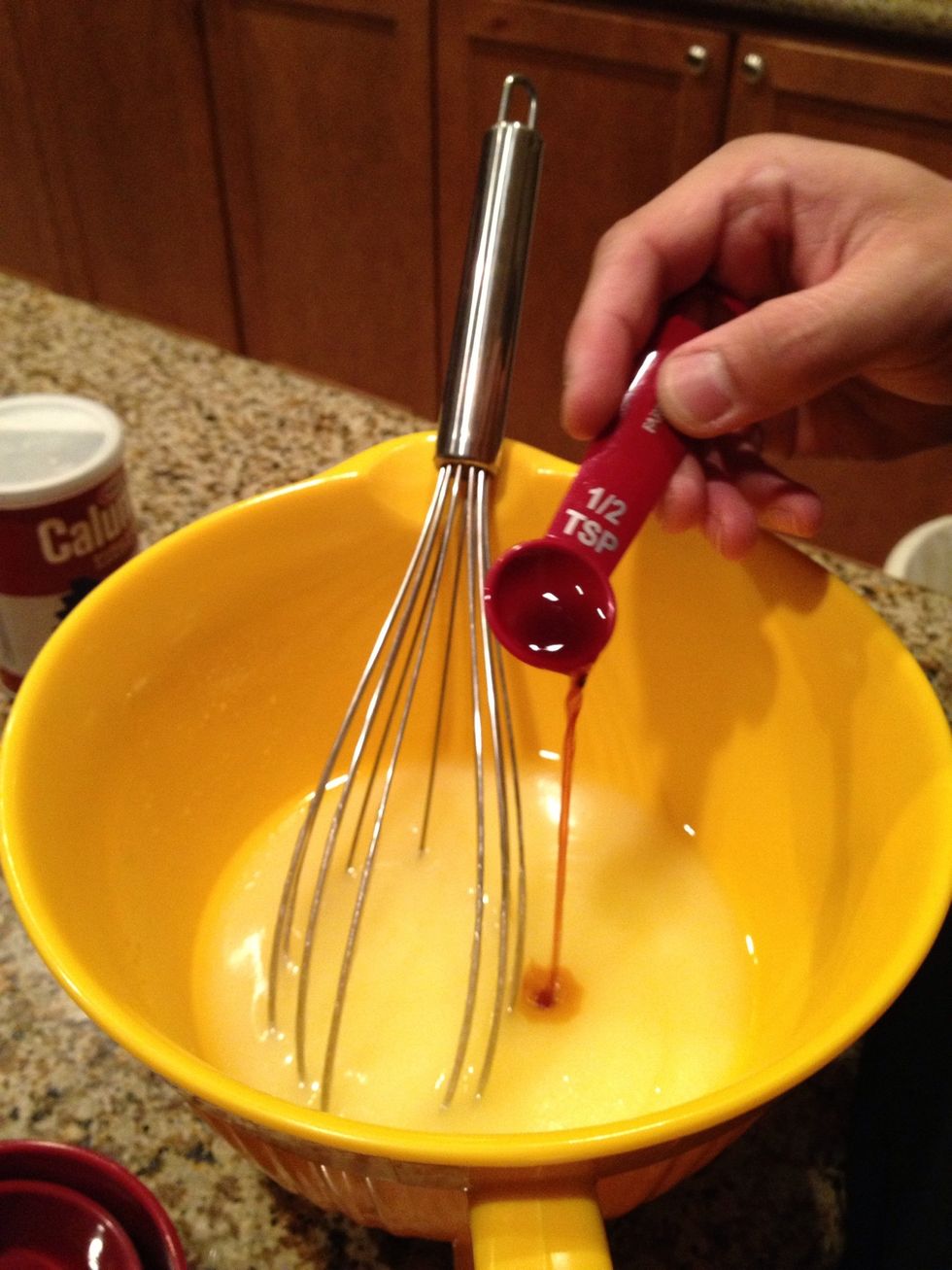 Melt 3/4 cups of butter and pour into a mixing bowl, then add the 1 tsp of vanilla extract.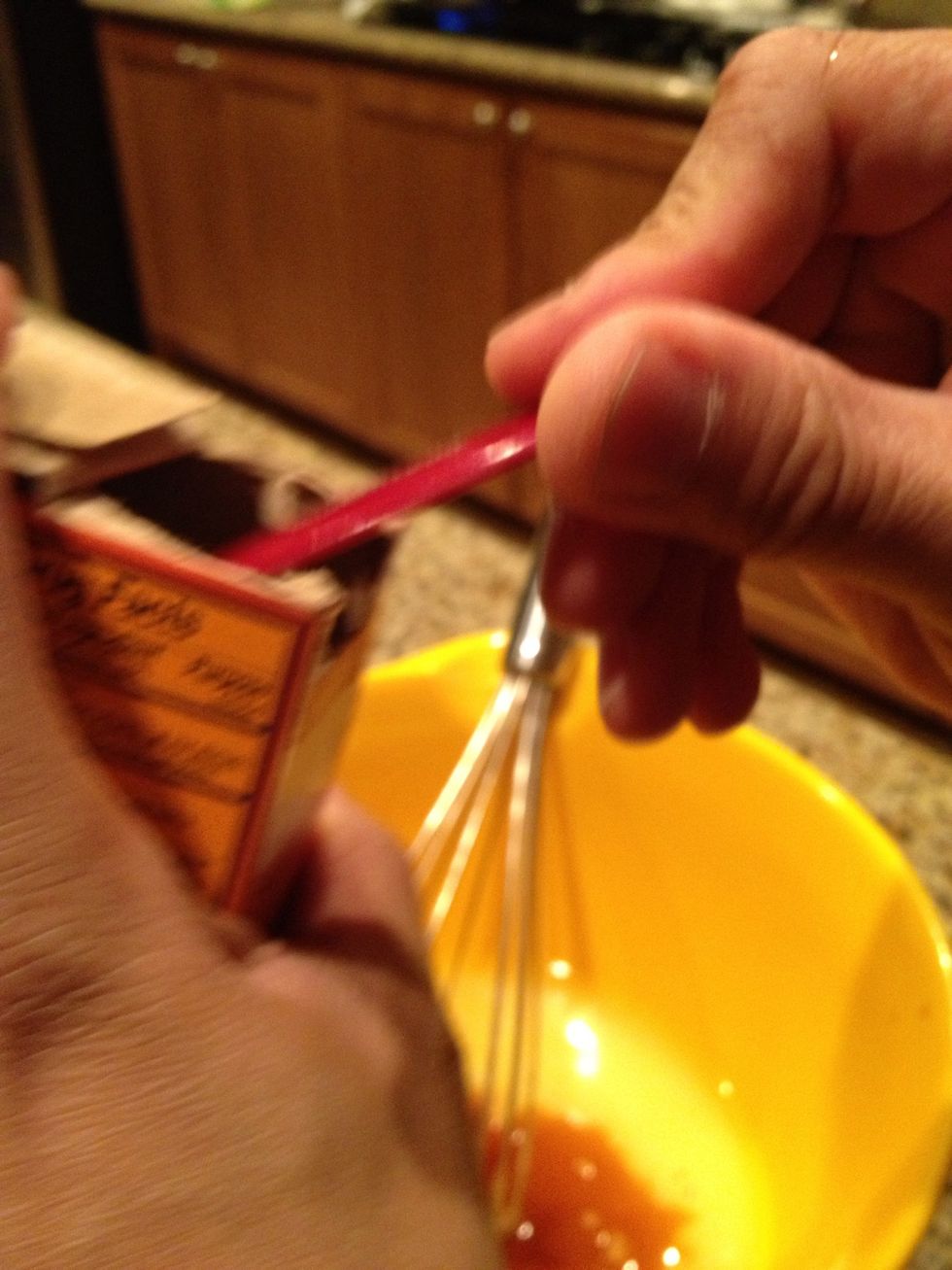 Add the 1/2 teaspoon of Baking Soda.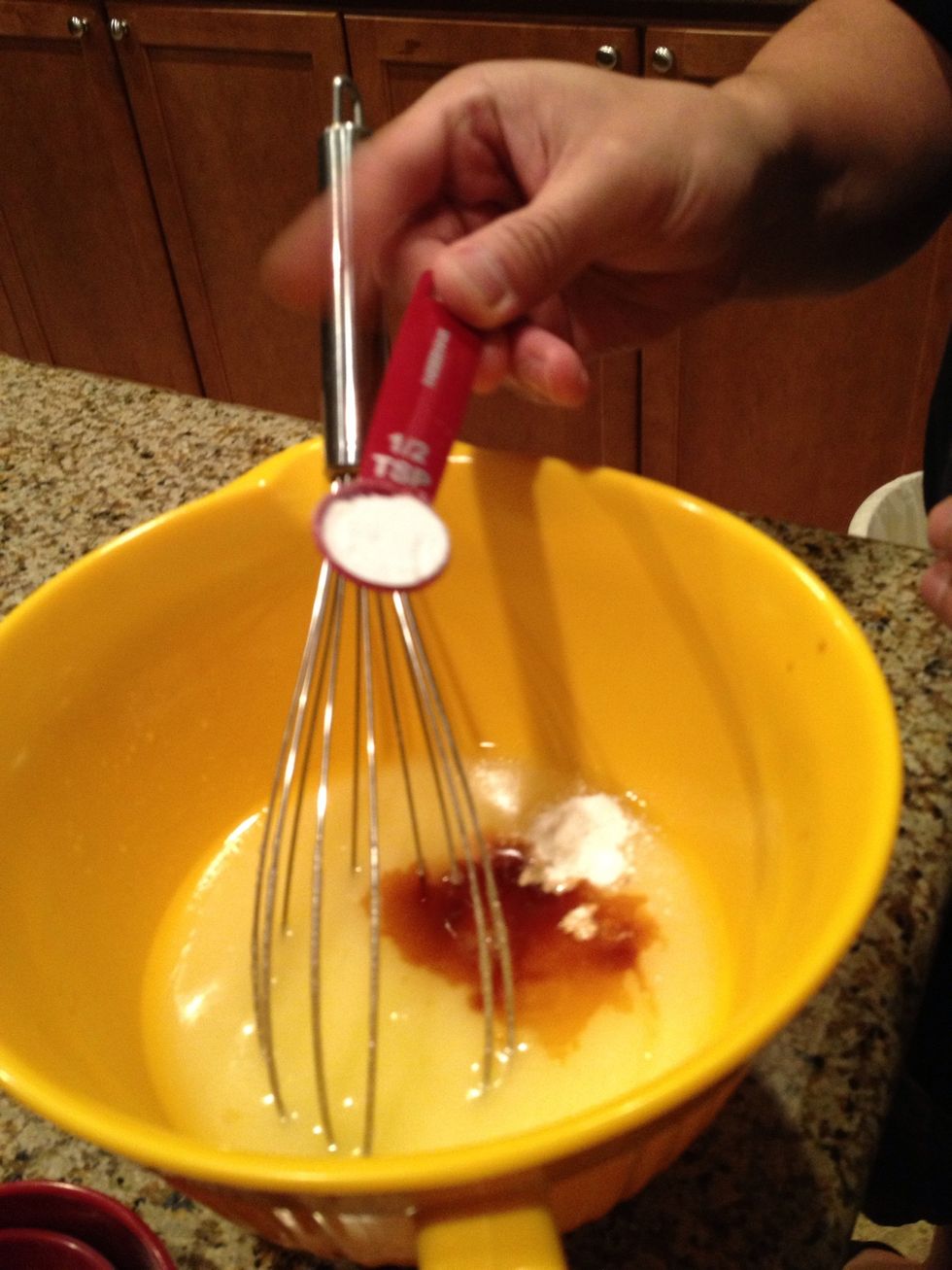 Add the 1 teaspoon of Baking Powder.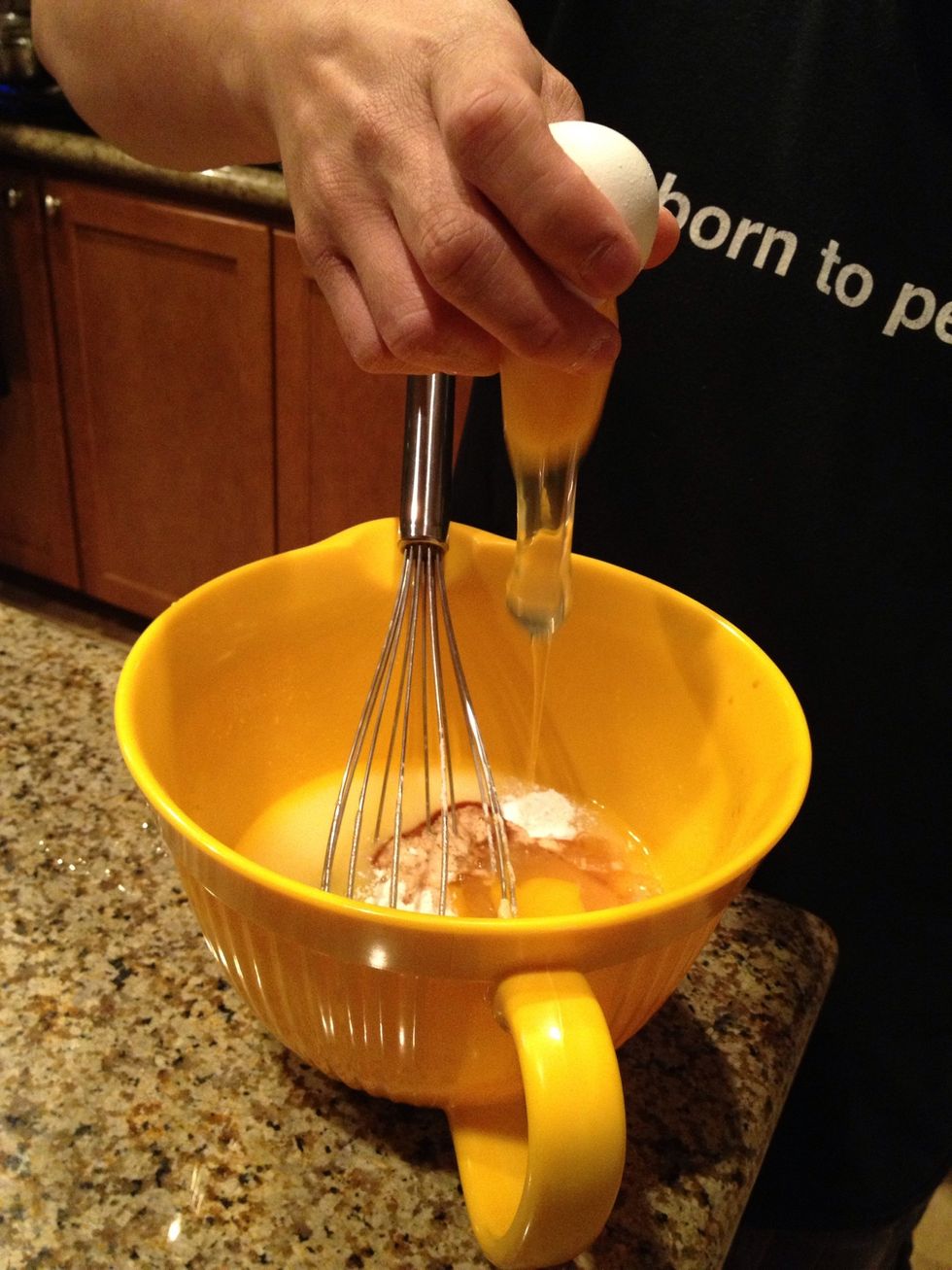 Add the 2 Eggs.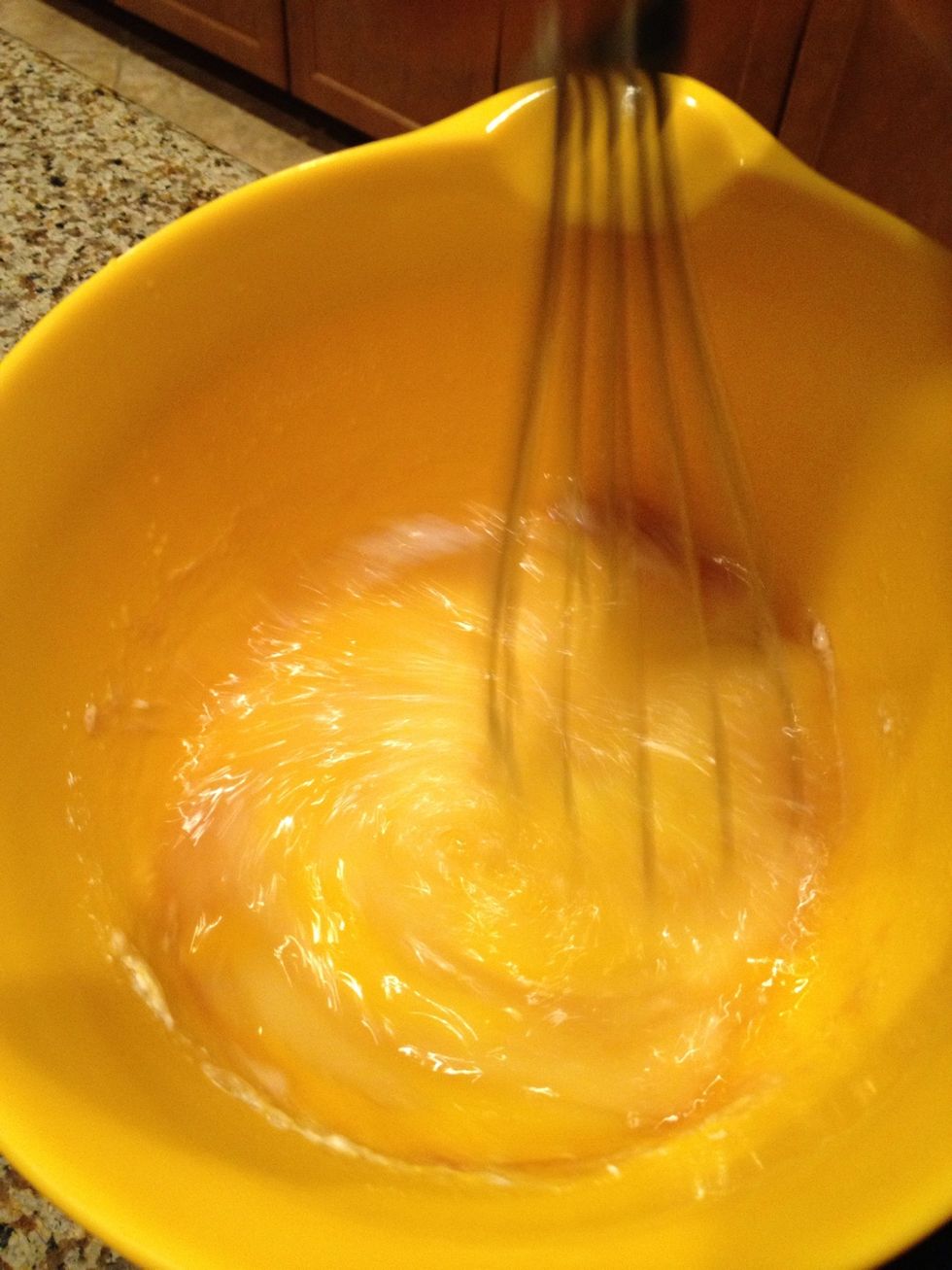 Whisk the Eggs, Vanilla Extract, Baking Powder, and Baking Soda together.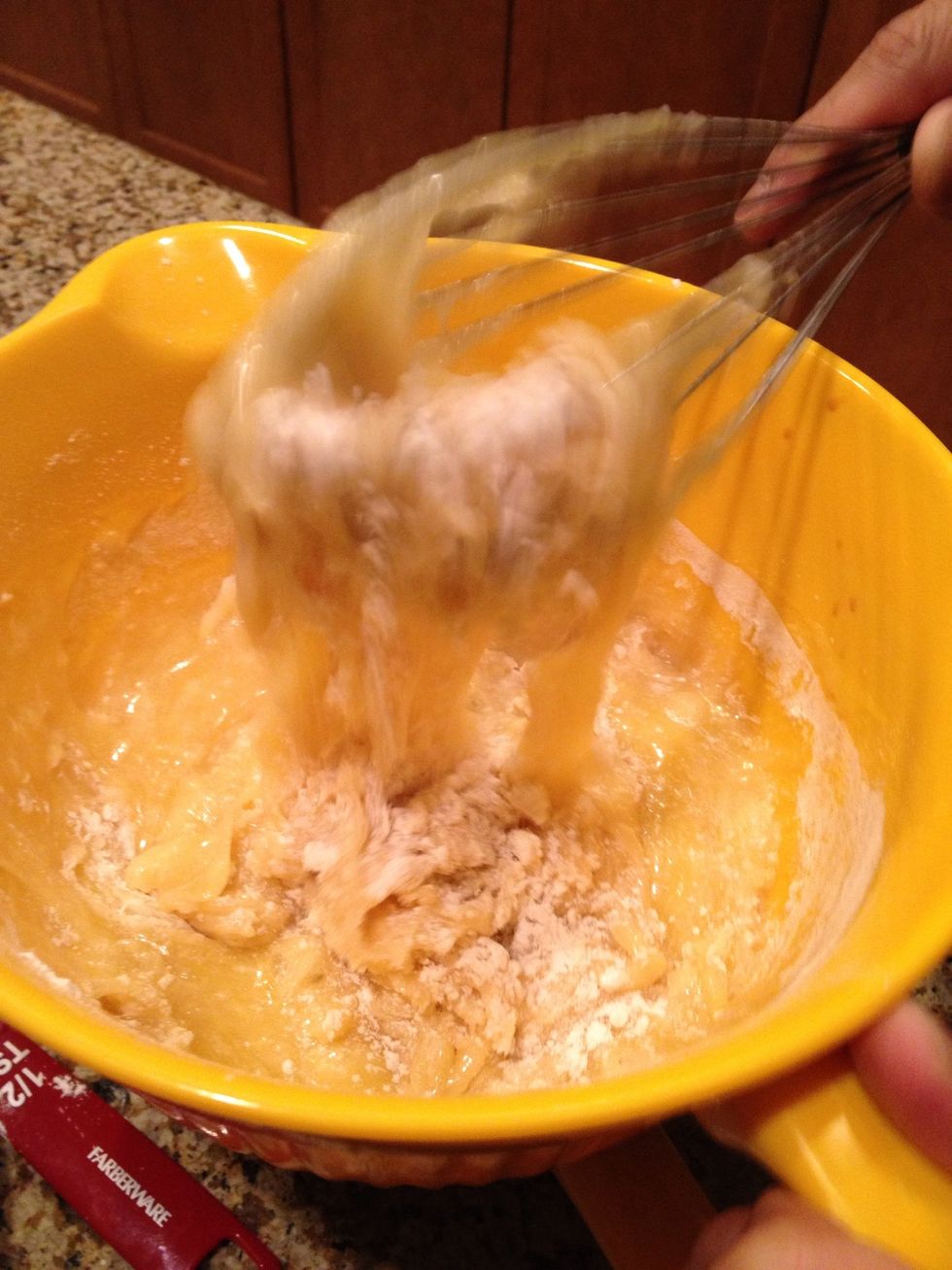 Add the 1 cup of Flour, 1 1/2 cups of Sugar and a pinch of Salt into the wet mixture.
Mix the batter with a whisk until the batter is silky and smooth.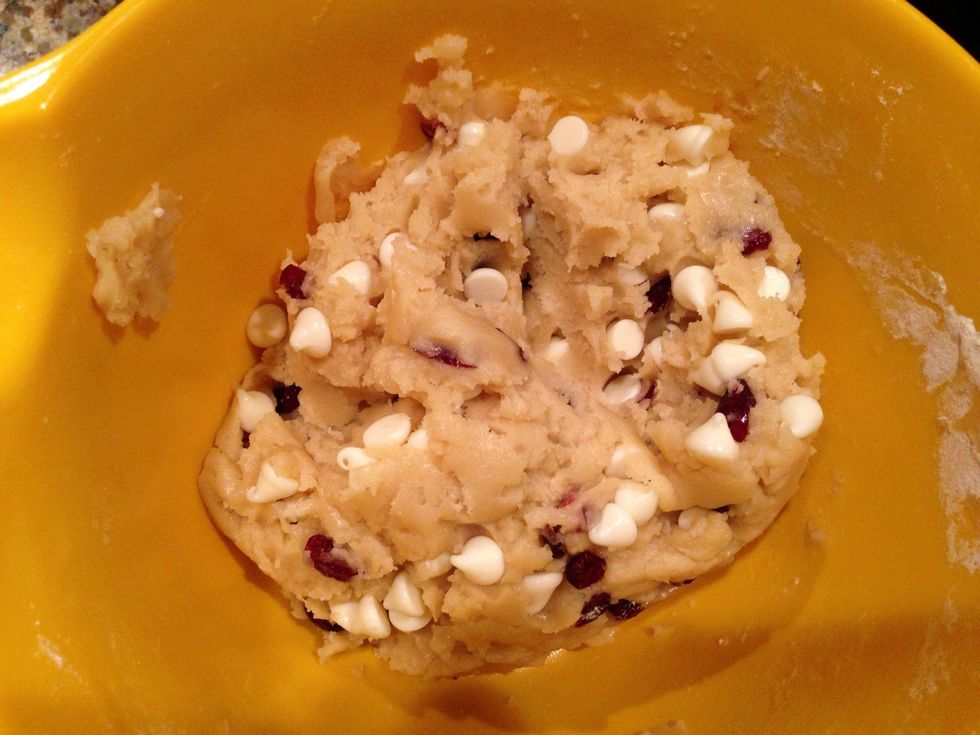 Add the White Chocolate Chips and Craisins then mix with a rubber spatula.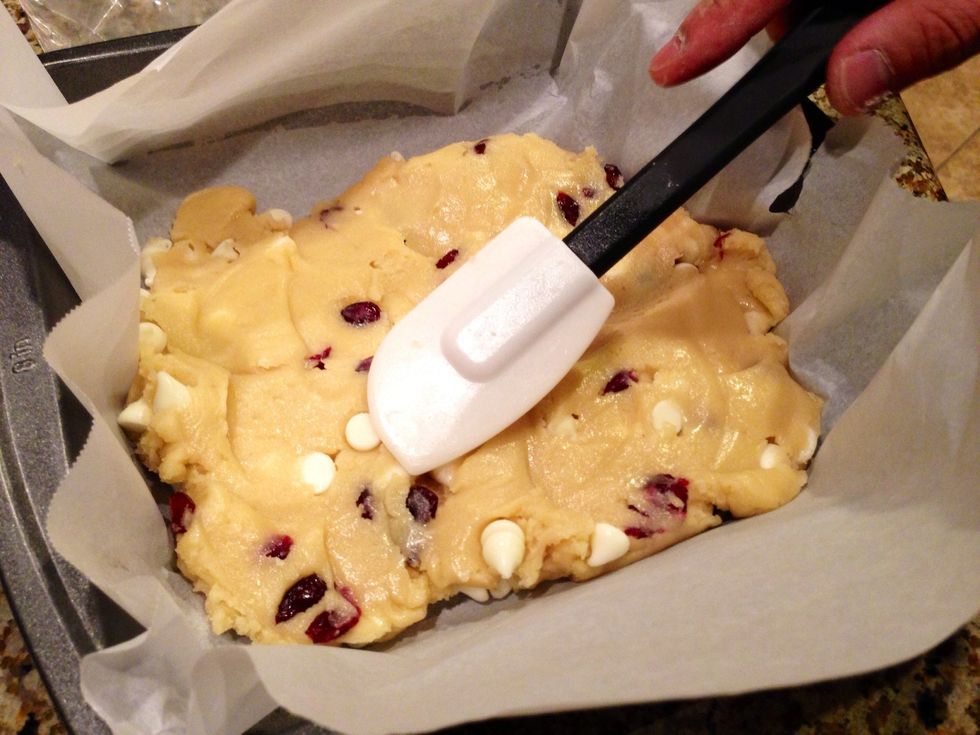 Place the batter in a square oiled baking pan, lined with parchment paper. Cook the Blondies in the oven at 325 degrees for about 30 minutes.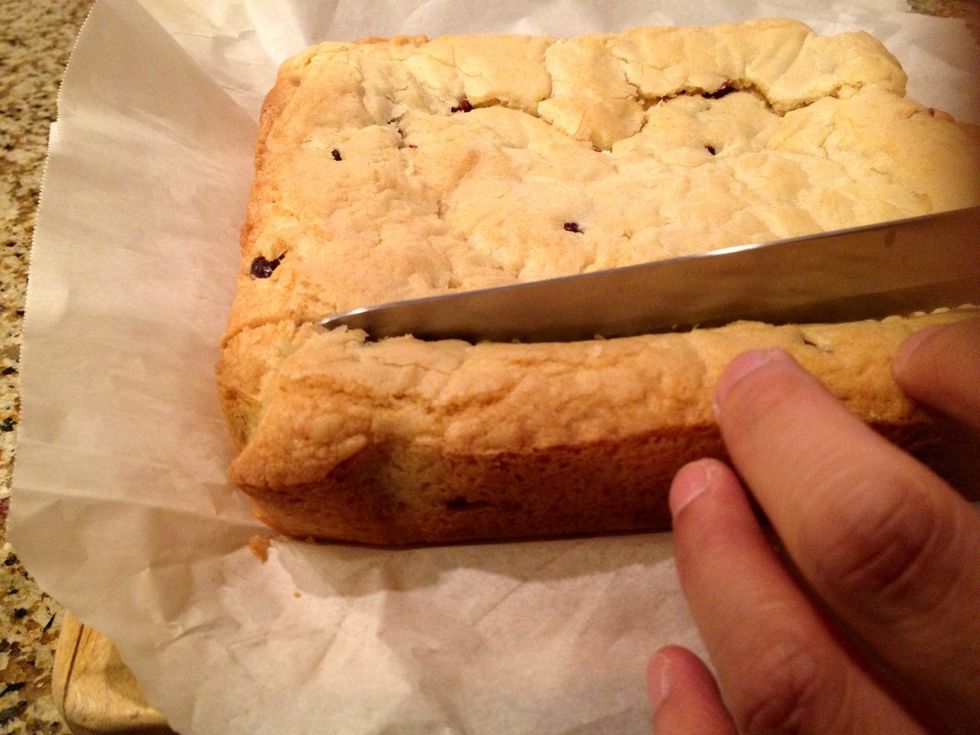 Let the Blondies cool down for 10-15 minutes, and cut.
Serve these sweet and delicious White Chocolate & Craisin Blondies with a scoop of vanilla ice cream and you will be set! :) Enjoy and Follow Us!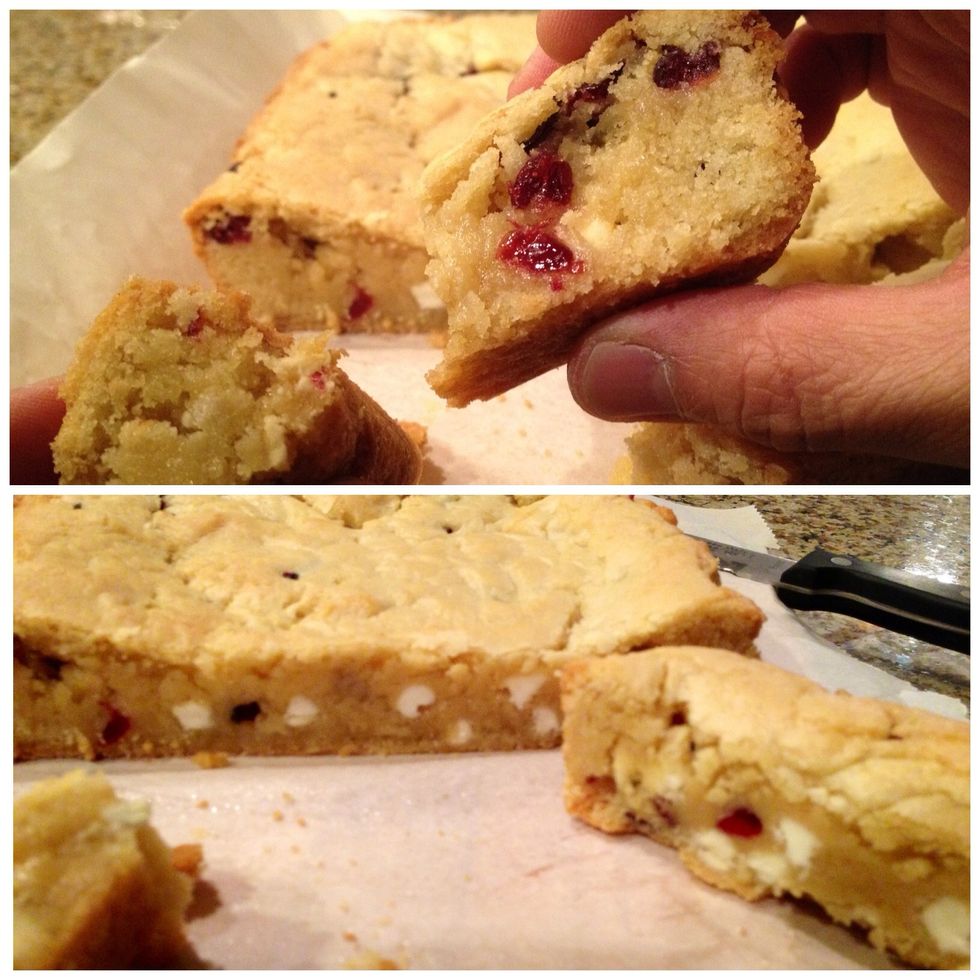 Recipe Credit: Gordon Ramsay.
Dried Cranberries
White Chocolate Chips
1.0c Flour
3/4c Butter
1/2c Sugar
1/2tsp Baking Soda
1.0tsp Baking Powder
1.0tsp Vanilla Extract
2.0 Eggs
Pinch of Salt