How to make sweet potato skins with smokin' chipotle
Make Sweet Potato Skins With Smokin' Chipotle
73
You can get Smokin' Chipotle on our webite: www.worldseaonings.com. If you use the code "snapguide" you can save 20% on your entire order. We have over 70 recipes you can checkout too.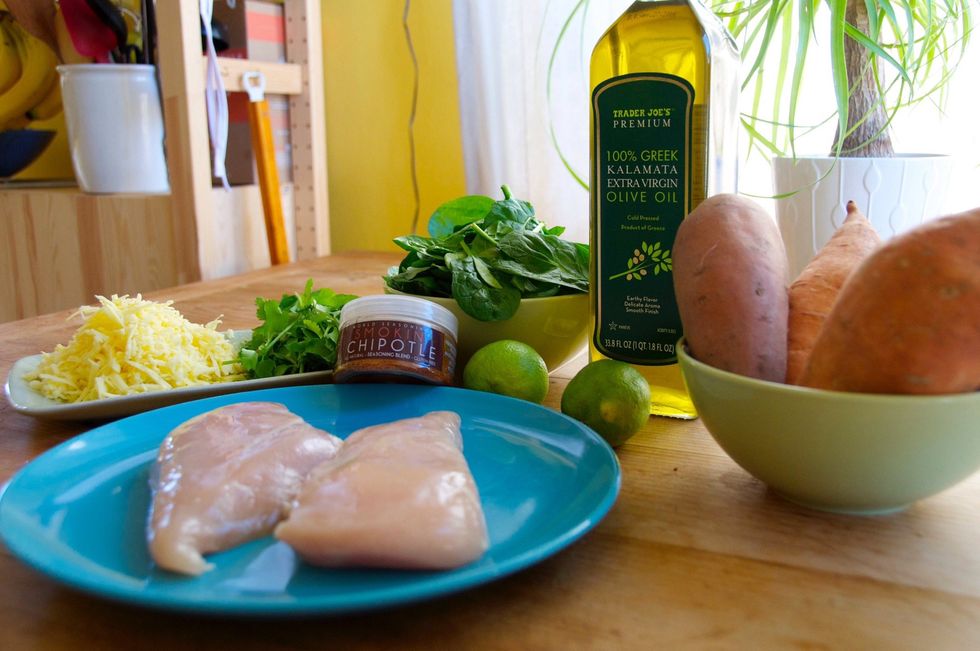 This recipe is pretty easy to prep, but it takes a little time to make since you have to bake the sweet potatoes 3 times. But the finished product is so worth the time and you will love every bite!
Make sure to wash your sweet potatoes and scrub off any dirt. Take a fork and poke holes all over them. Place on a baking pan lined with foil. Don't forget to pre heat your oven to 350 degrees.
Brush both sides of your chicken with some olive oil. Take 1/2 tsp. of Smokin' Chipotle seasoning for each breast, and season both sides, using 1 tsp total. Let it marinate while your oven warms.
Place your potatoes and your chicken in the oven and set your timer for 20 minutes. The chicken will cook perfectly and will be nice and moist. Remove chicken then set time for 25-30 minutes more...
...so the sweet potatoes can finish cooking. Make sure they are soft to touch so you know they are done. You'll have to scrape out the insides and it's a lot easier to do if they are cooked properly.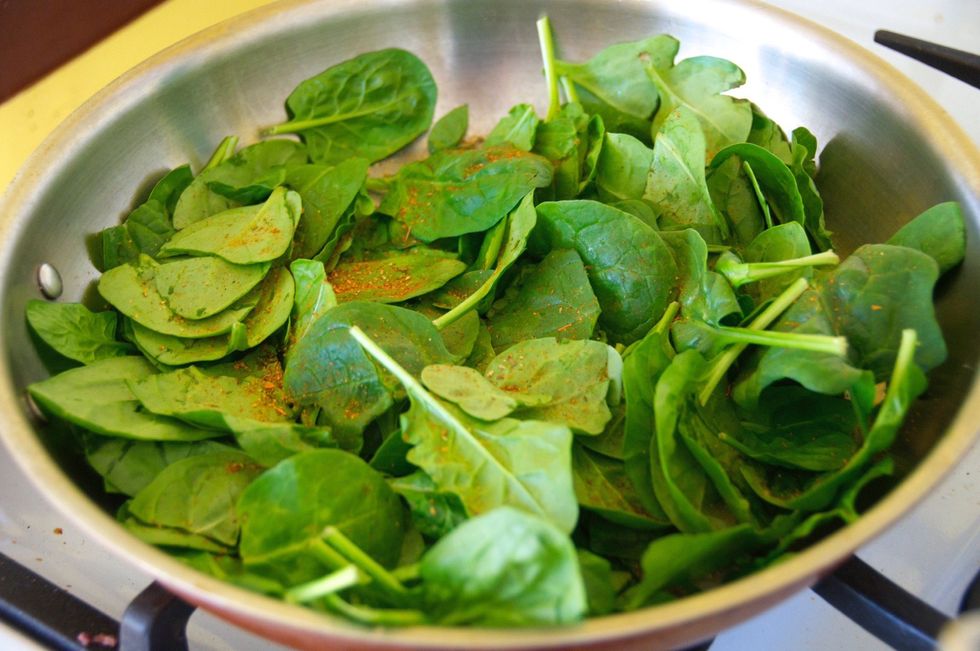 Add 1 TBSP of olive oil to a large sauté pan and turn your stove on to medium heat. Add the spinach and a pinch or two of Chipotle Seasoning. You want to wilt the spinach down and remove the water.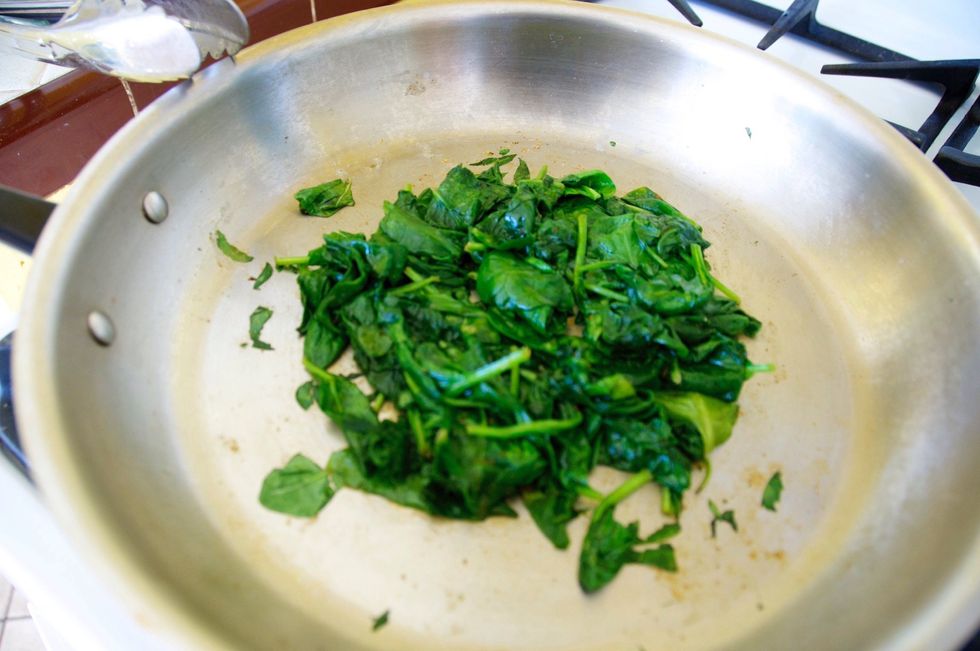 See how much it cooks down? It is less than half the volume it was when fresh. It only take 3-5 minutes of cooking so keep an eye on it. Set aside in a bowl to cool.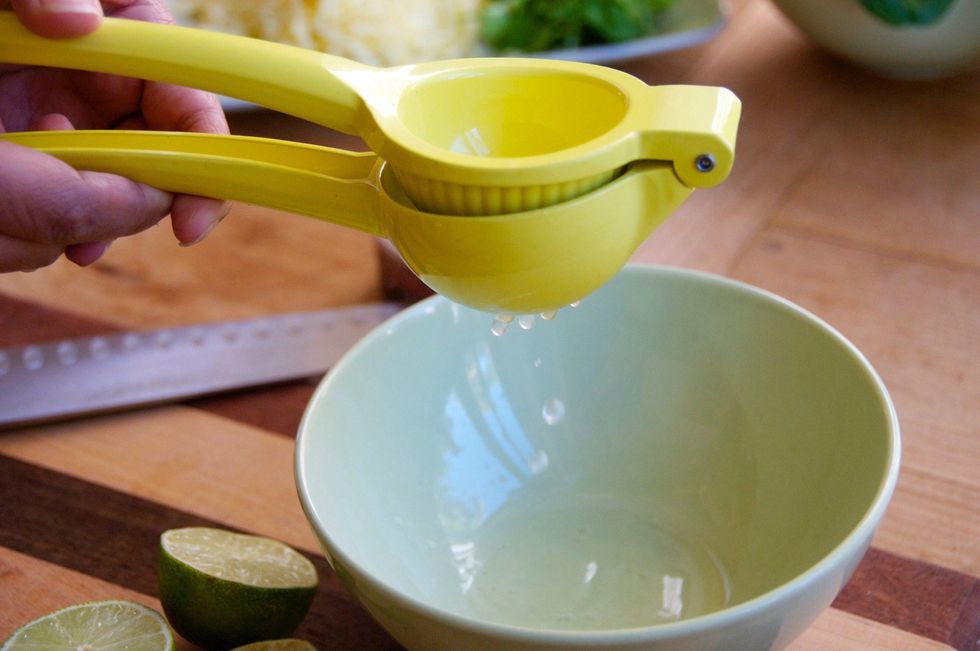 Once you have cooked the spinach, freshly juice your two limes and take 2 TBSPs and add to a bowl. Add 4 TBSPs olive oil and 2 tsp of Smokin' Chipotle then whisk it until mixed well. Set aside.
After 20 minutes in the oven, your chicken should look like this: plump, juicy and perfectly seasoned. You could eat both of the, just like this and love every bit. Smokin' Chipotle is full of flavor.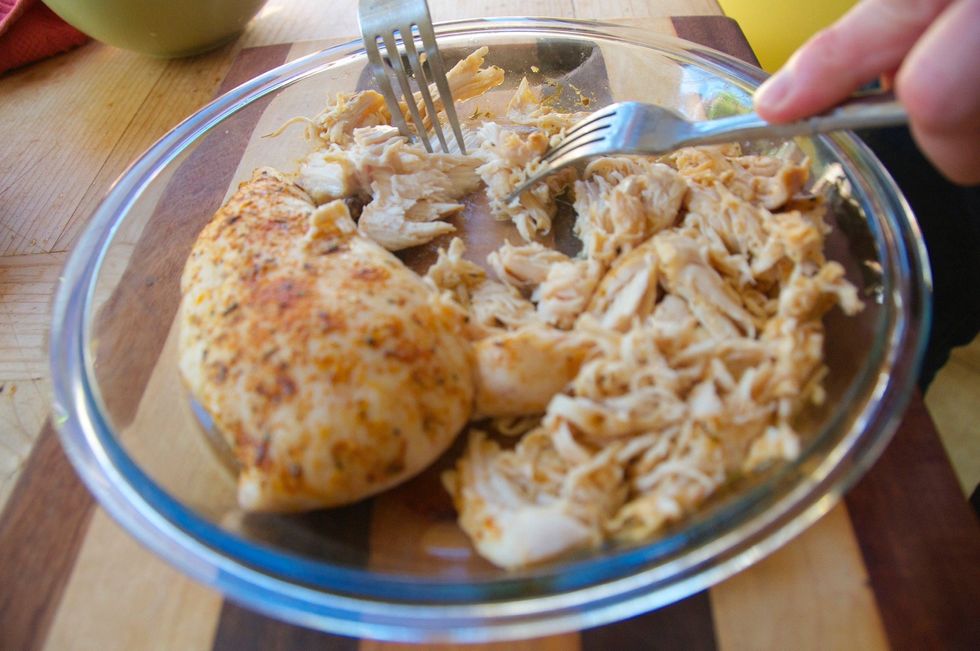 Grab two forks and begin to shred the chicken. Do this while it's still hot and it's a lot easier. Hold the breast w/ one for and pull it apart with the other, in a scraping motion.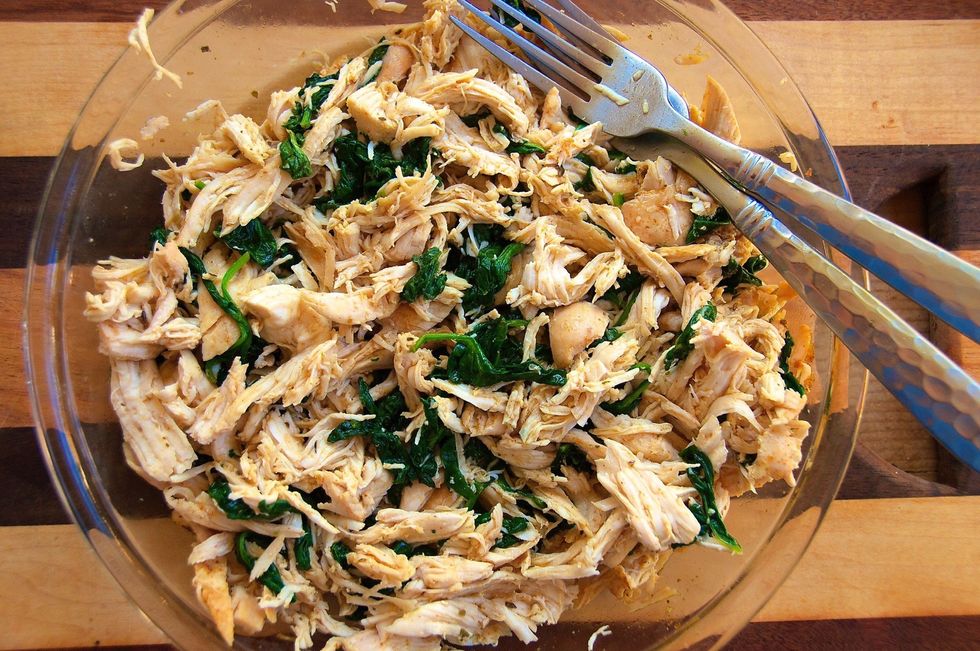 Mix the spinach and the chicken together.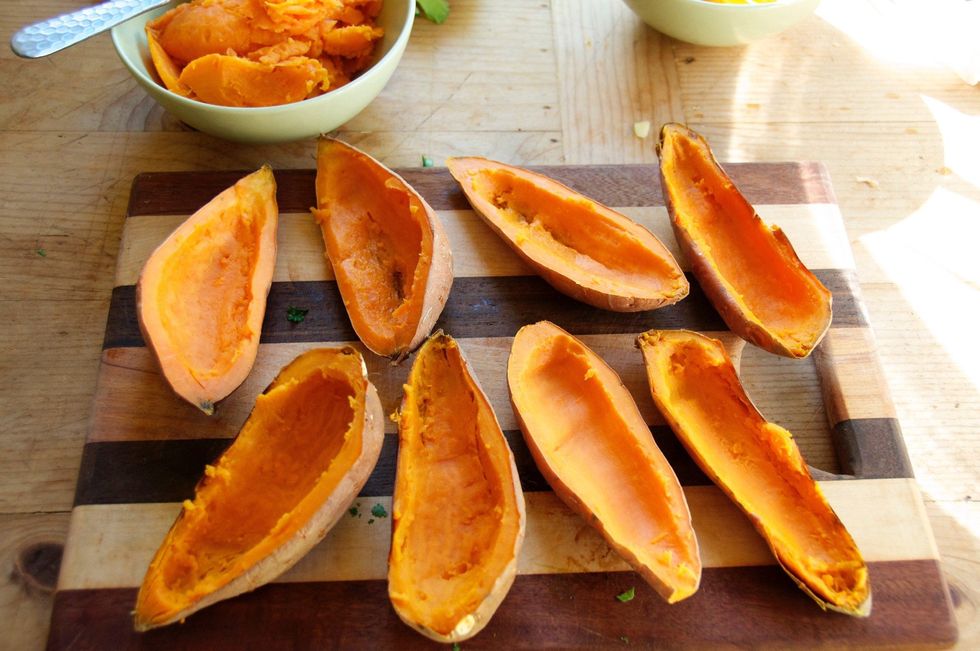 After 50-60 minute of baking your potatoes, remove from oven and let the, cool a bit so you can touch them. Cut each one in half then gently take a spoon and scrape out the middle but not all of it.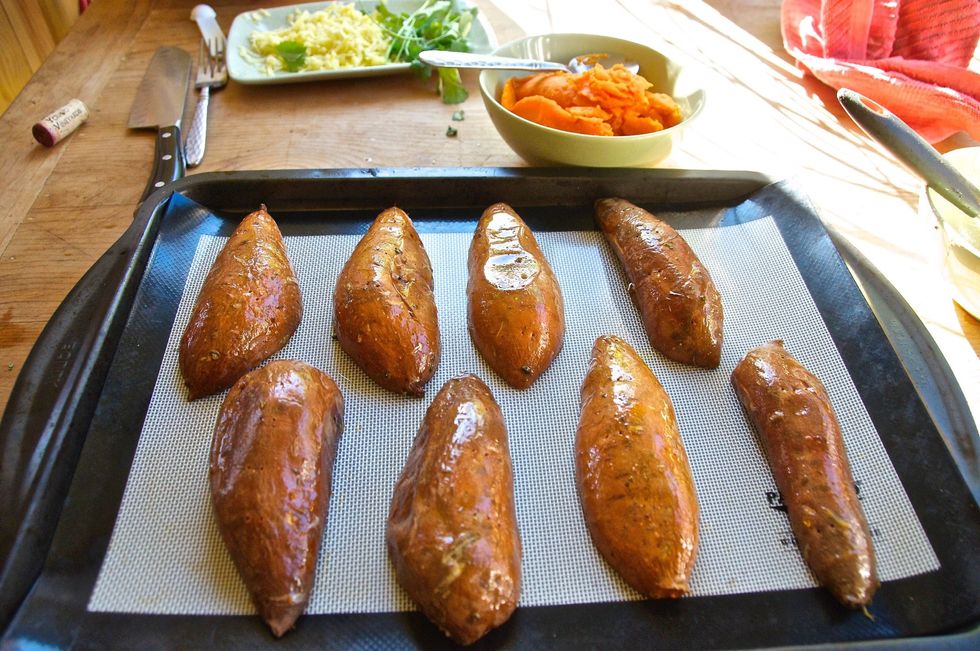 Take the lime, oil and chipotle sauce you made and brush the skins of the hollowed out potatoes halves. Turn your oven up to 450 degrees and bake the skins for another 7-10 minutes to crisp them up.
In the picture I placed the potatoes on my baking sheet with the skins up. DON'T DO THAT because the potato flesh caramelizes and makes them hard to remove.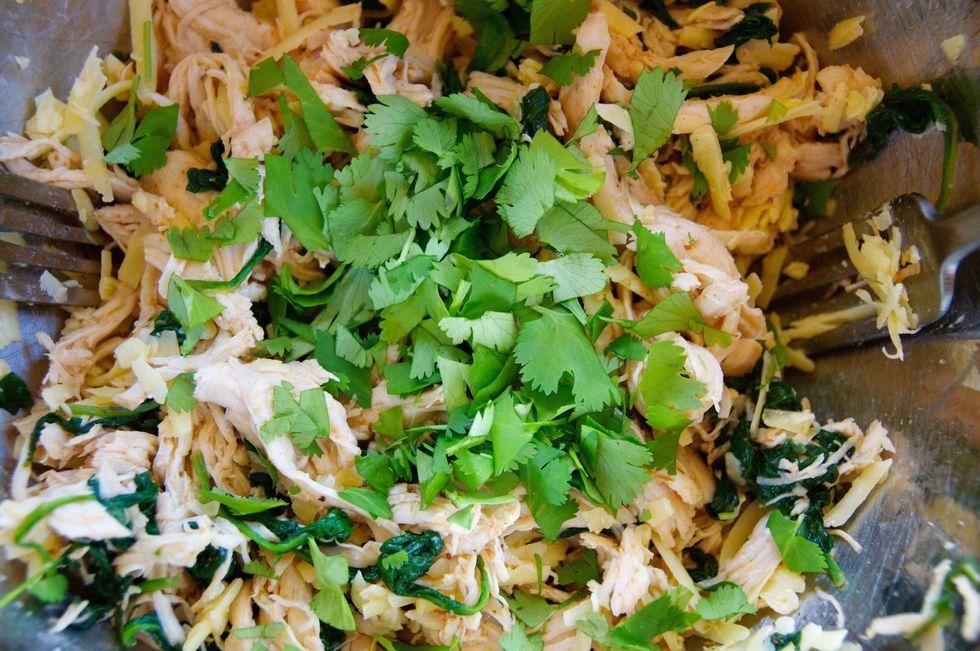 Once the chicken has cooled, add 1 cup of shredded cheddar, a handful of roughly chopped cilantro, and the rest of the lime sauce to the chicken. Mix well.
Using your hand, fill each potato half with a generous portion of the chicken mixture, then top each one with the last cup of cheddar. You could use pepper jack instead, or any cheese you prefer.
Place the filled skins back in the oven and bake for 5-8 minutes, at 400-450 degrees. Remove from the oven and enjoy immediately. However, these little treats are great cold too! Enjoy...
4.0tsp Smokin' Chipotle Seasoning Blend
4.0 Sweet potatoes (medium to large in size)
2.0 Boneless chicken breasts
2.0c Fresh spinach
2.0c Shredded sharp cheddar cheese
4.0Tbsp Olive oil
2.0Tbsp Freshly squeezed lime juice
1.0bnch Cilantro
World Seasonings
World Seasonings offers 9 amazing gluten free, kosher and all-natural seasoning blends that will make breakfast, lunch and dinner extraordinary.
San Diego, CA - everywhere