Simple, quick & yummi salad as a meal or as side dish or at a bbq :d!
1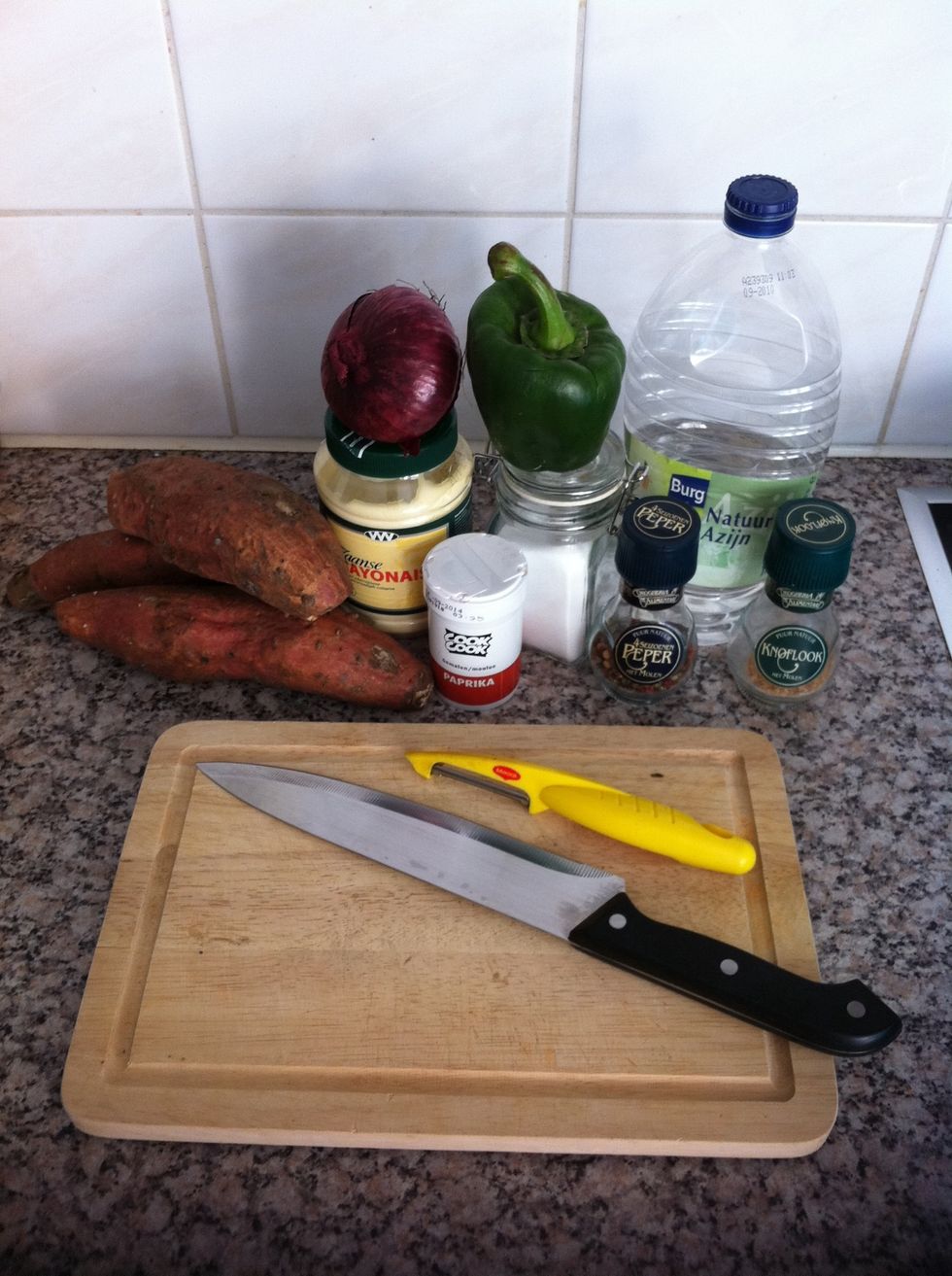 Gather the ingredients. Vinegar is just optional; I finally skipped it ;).
Peel off the potato skin... In the meantime cook water in a pan.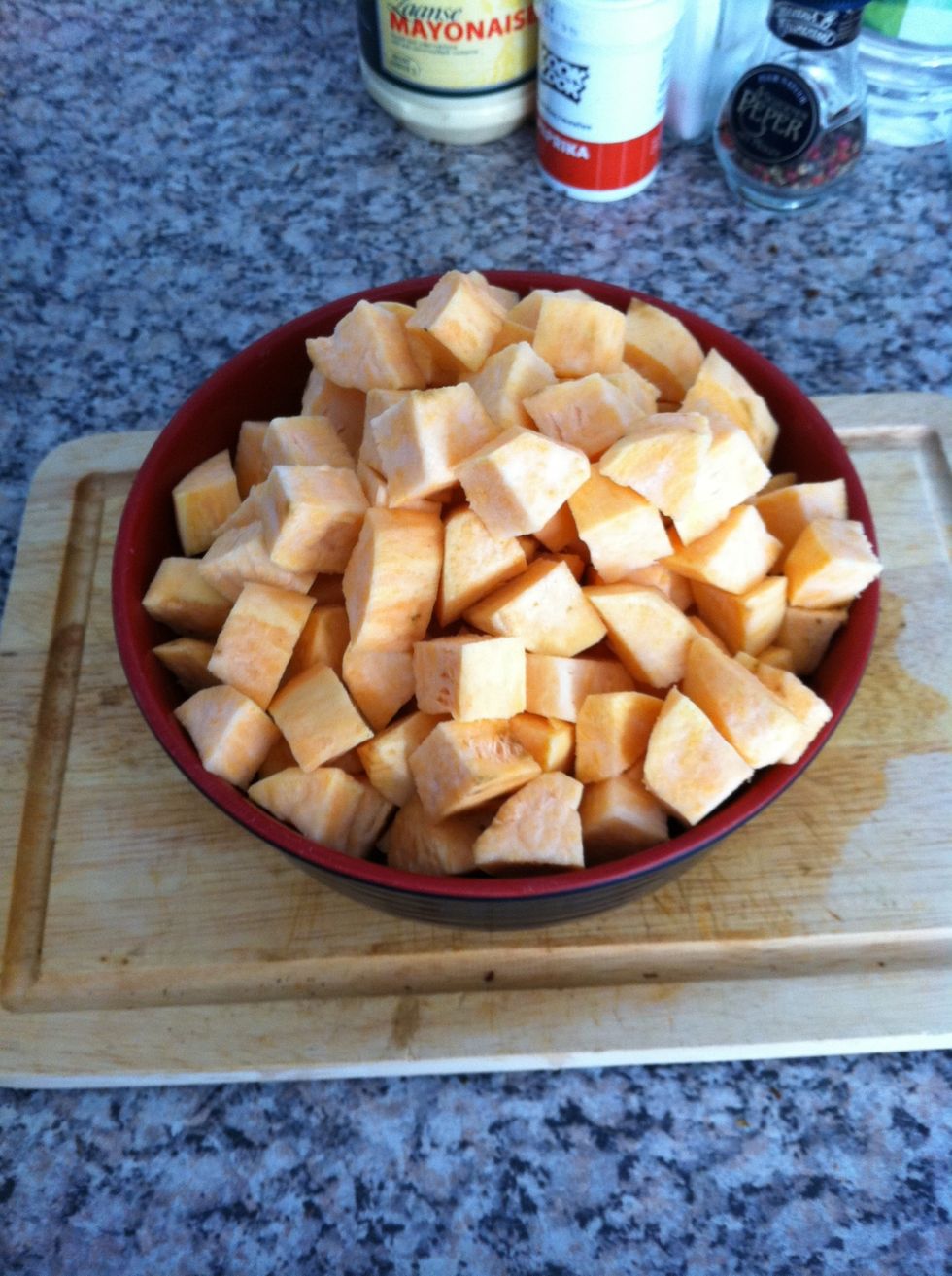 ... and cut into small pieces like this.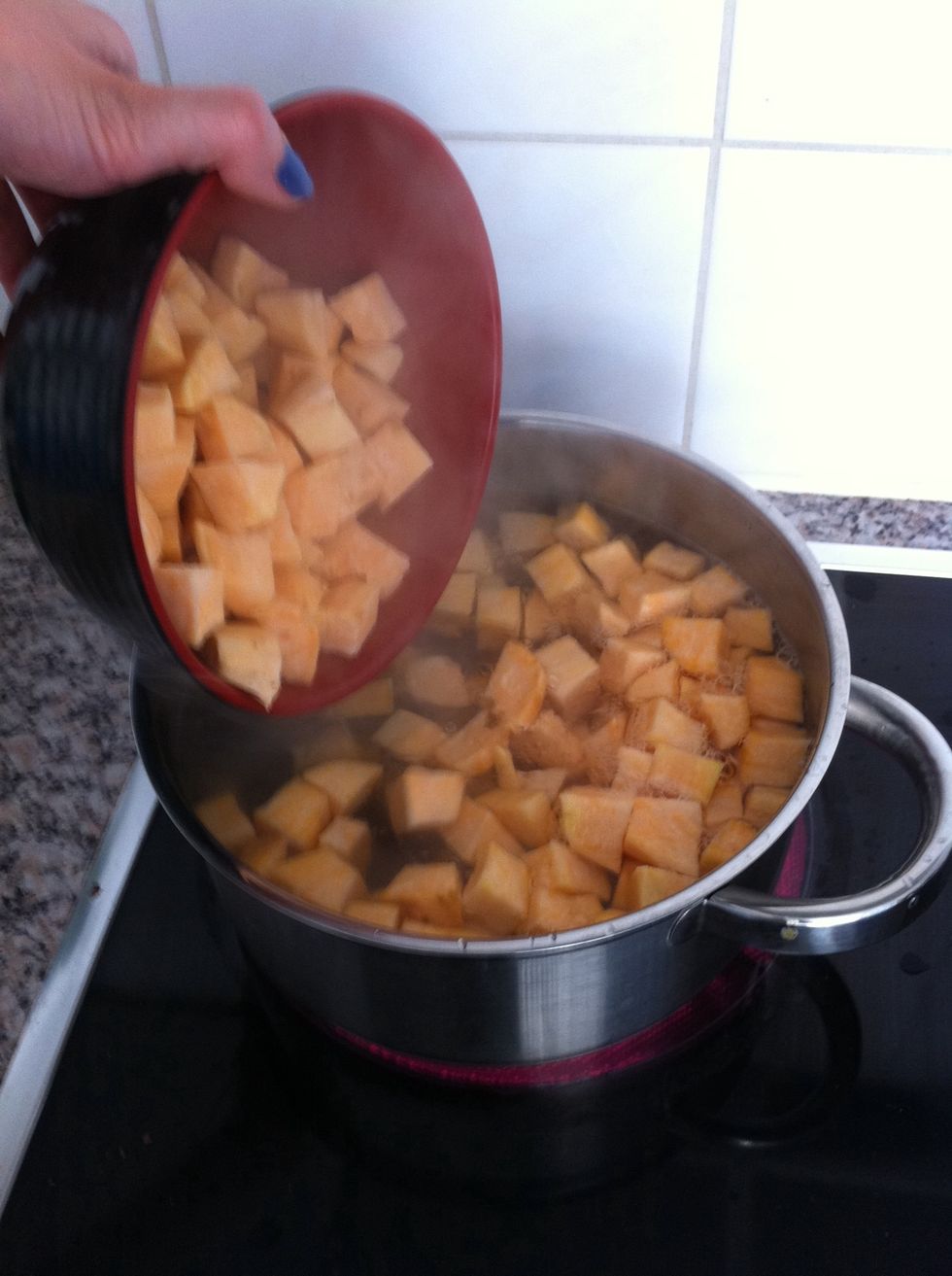 Put the pieces into the boiling water and let it cook for about 3 minutes.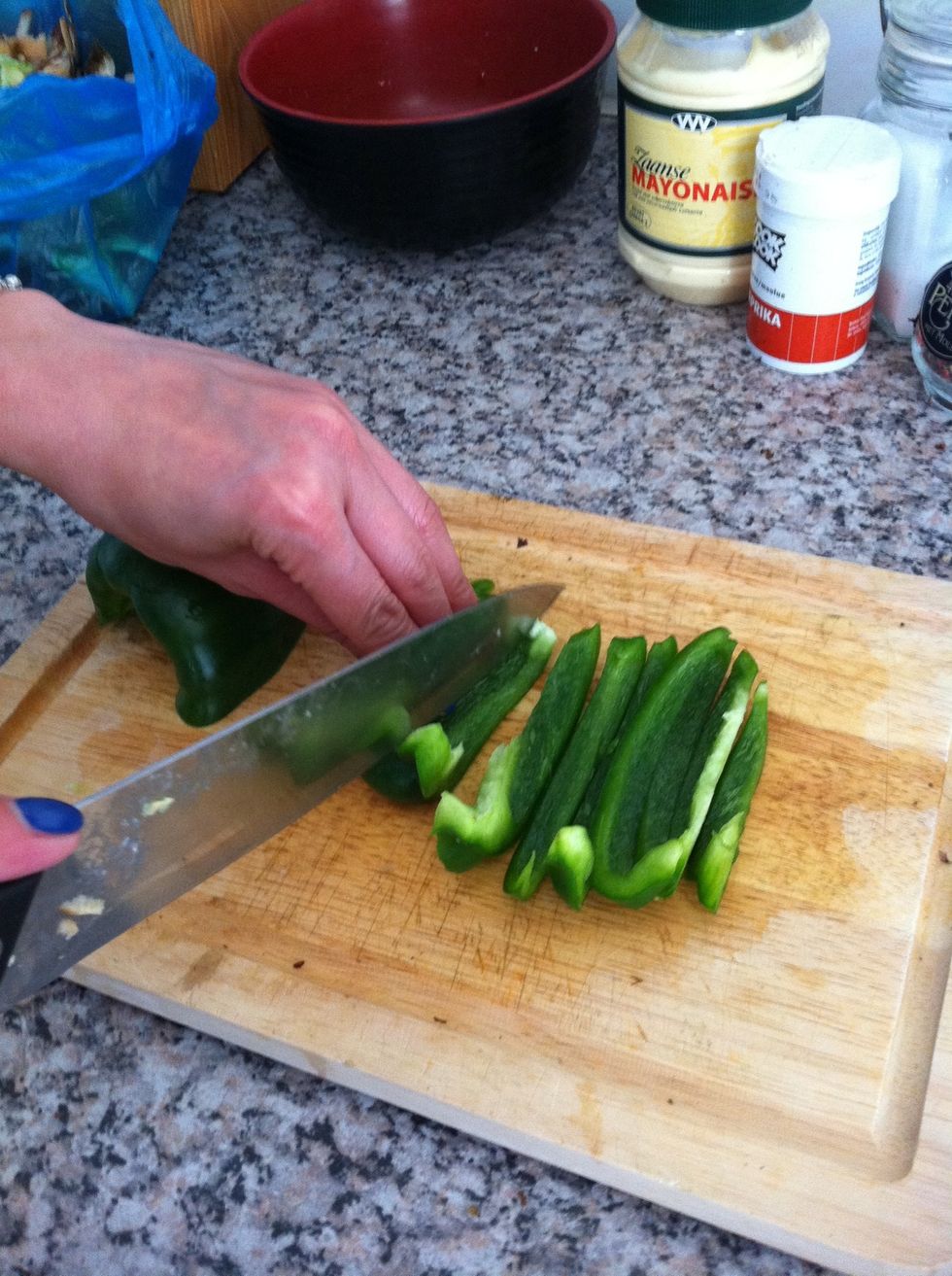 Cut the paprika into very small pieces... Same for the red onion.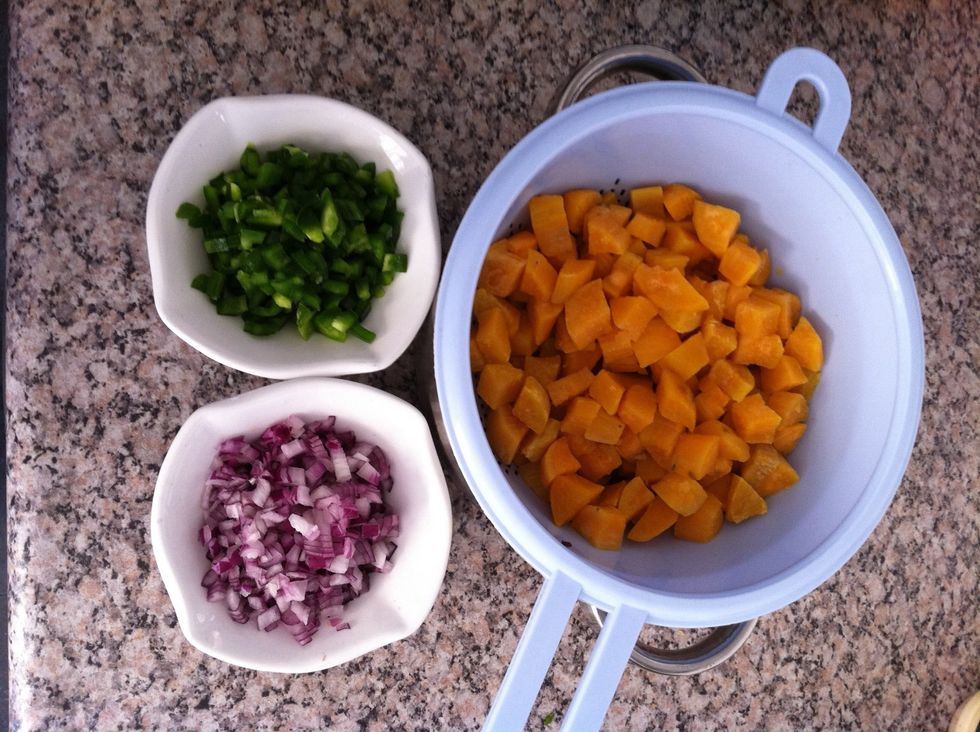 Paprika and red onion are cut into very small pieces. The sweet potatoes have been drained in the meantime.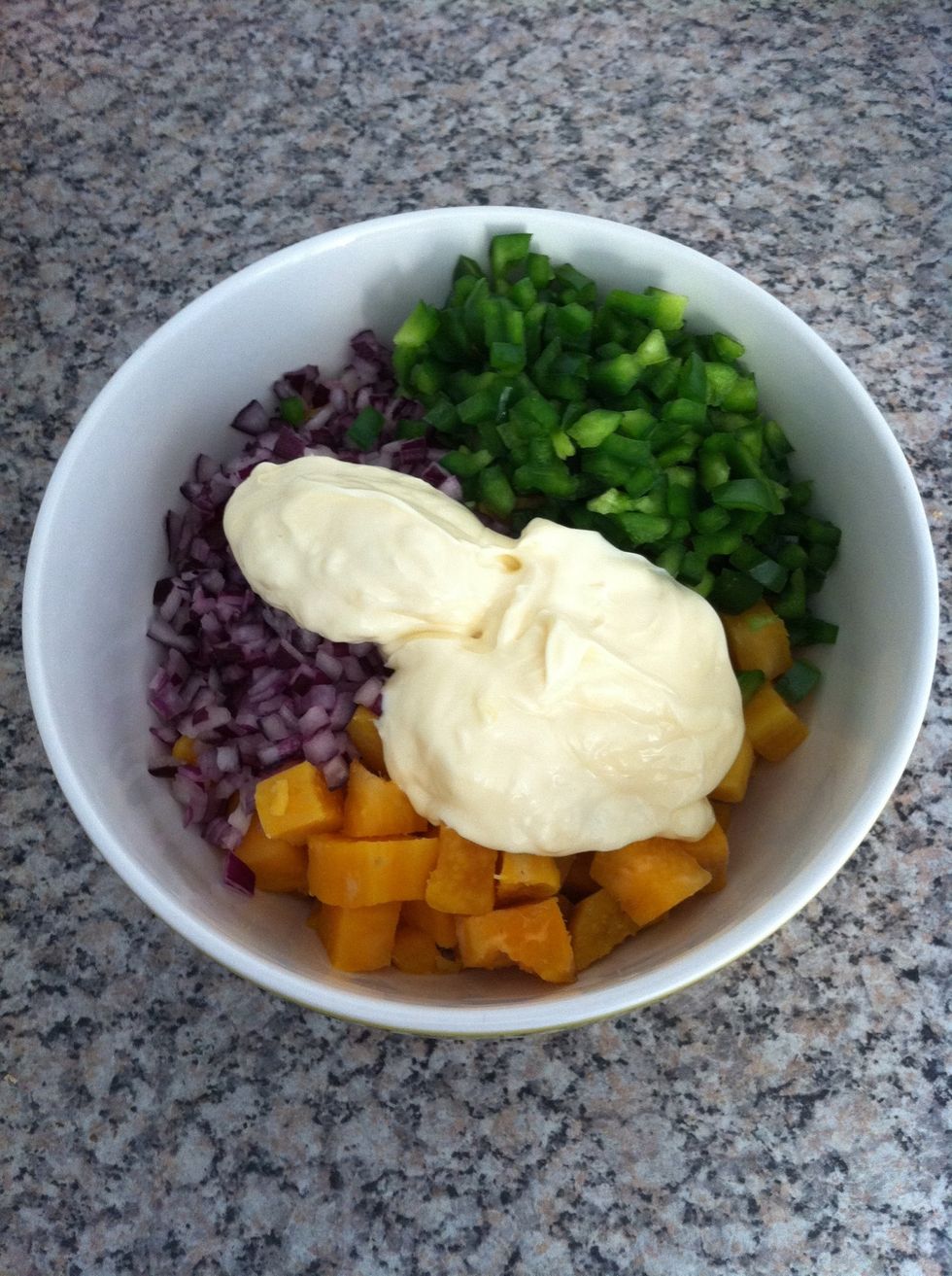 Put sweet potatoes, paprika and red onion into a big bowl. Add 5 tb of mayonnaise.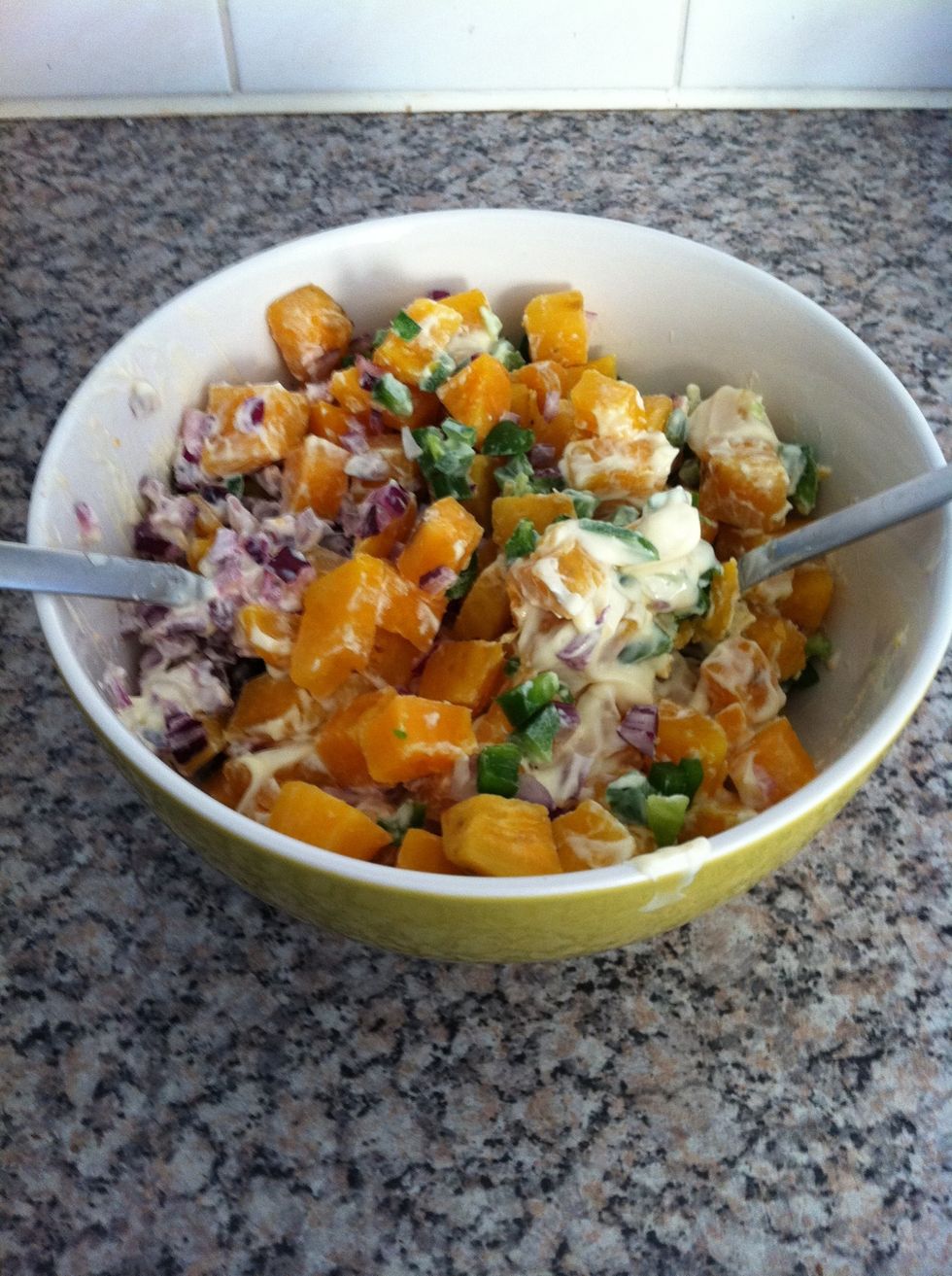 Mix everything well together...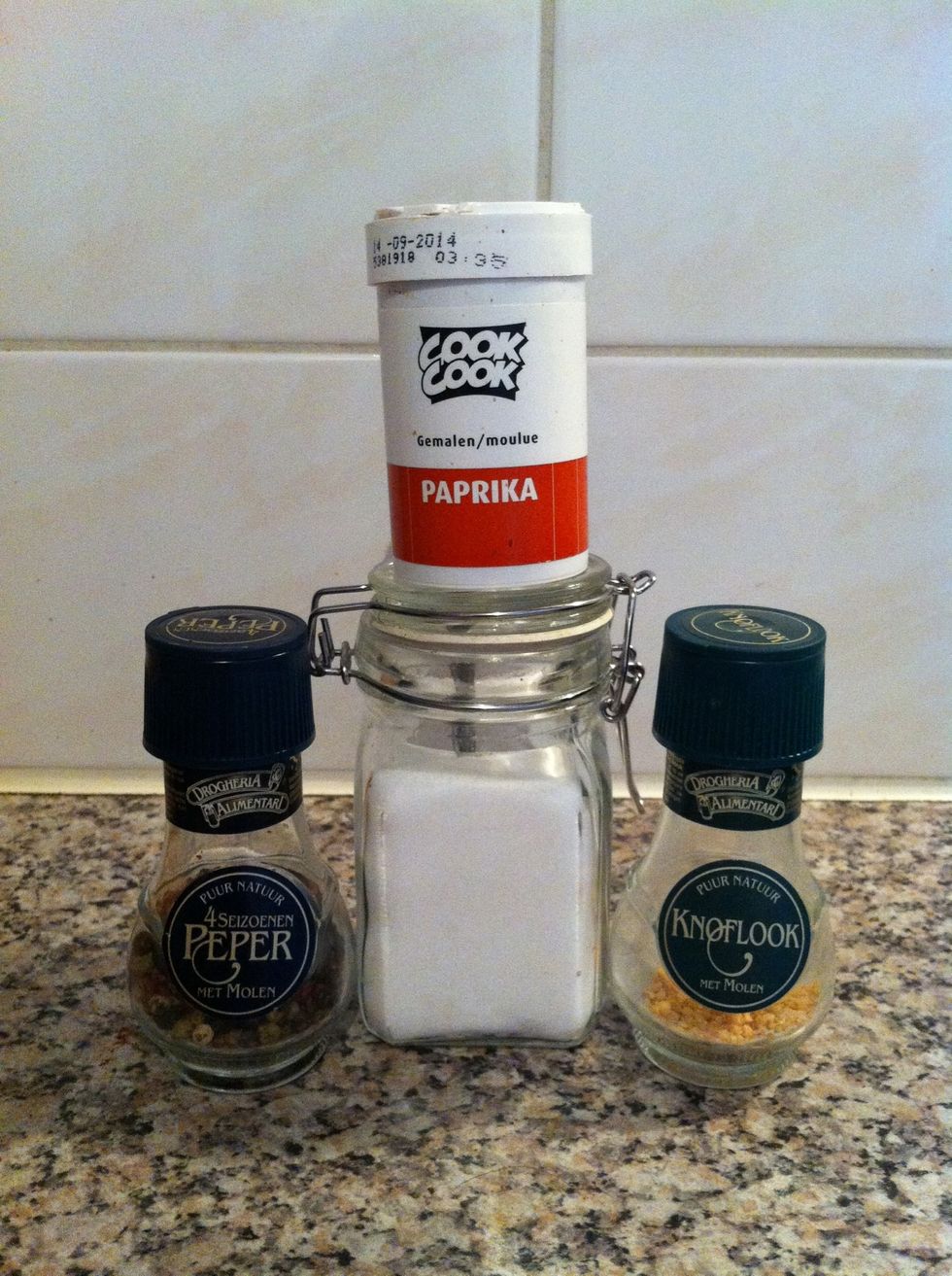 Add pepper, salt, garlic powder and paprika powder.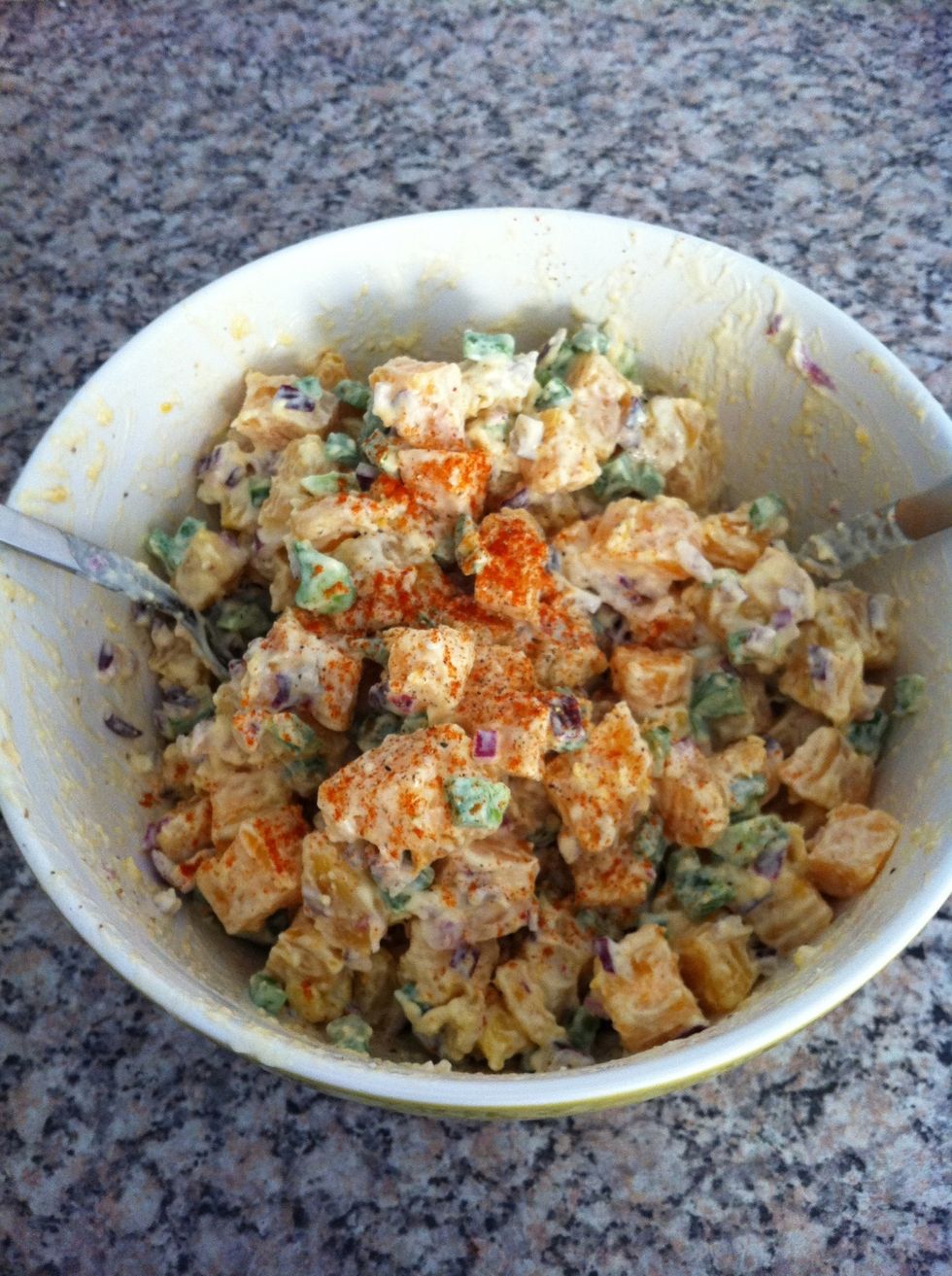 Mix it up again! Then put the bowl for at least 1 hour into the fridge.
Enjoy :)!
4 sweet potatoes
1 (green) paprika
1 red medium onion
5 tb mayonnaise
pepper
salt
garlic powder
paprika powder
Justine2707 Chimmy
Love... eating (out)! Cooking! Trying new (not too difficult!) recipes! Also love fashion! Make up! And simple nail art and hairdo's!