Recipe adapted from inspiralized.com
26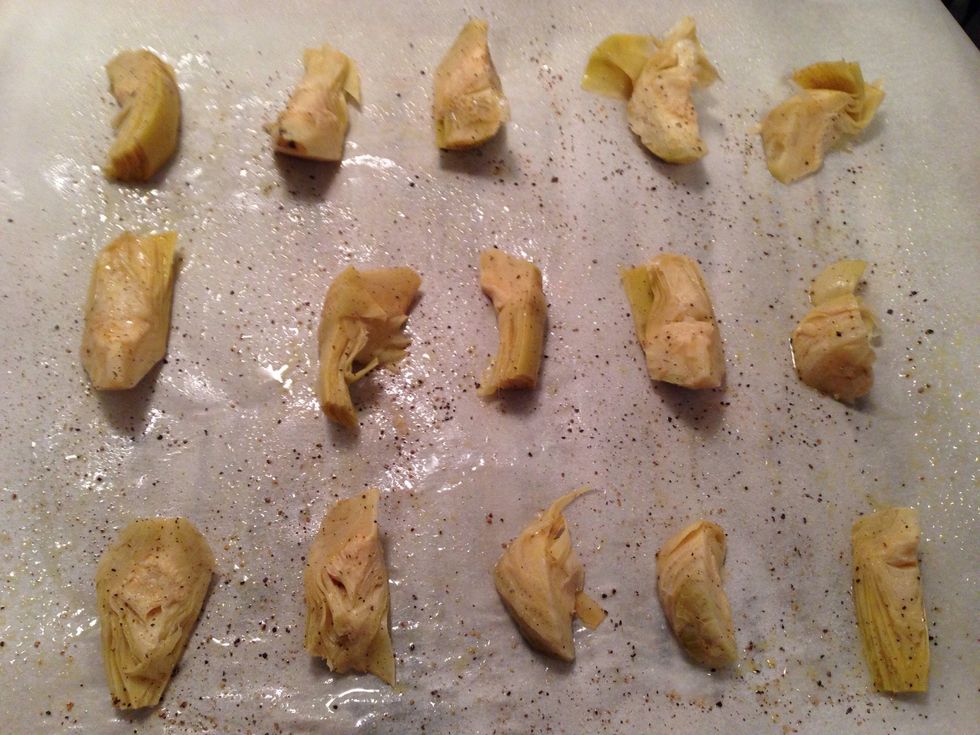 Preheat oven to 375 degrees. Line a baking tray with parchment paper. Place the artichoke hearts & drizzle w/olive oil. Season with sea salt & black pepper. Bake for 30 minutes.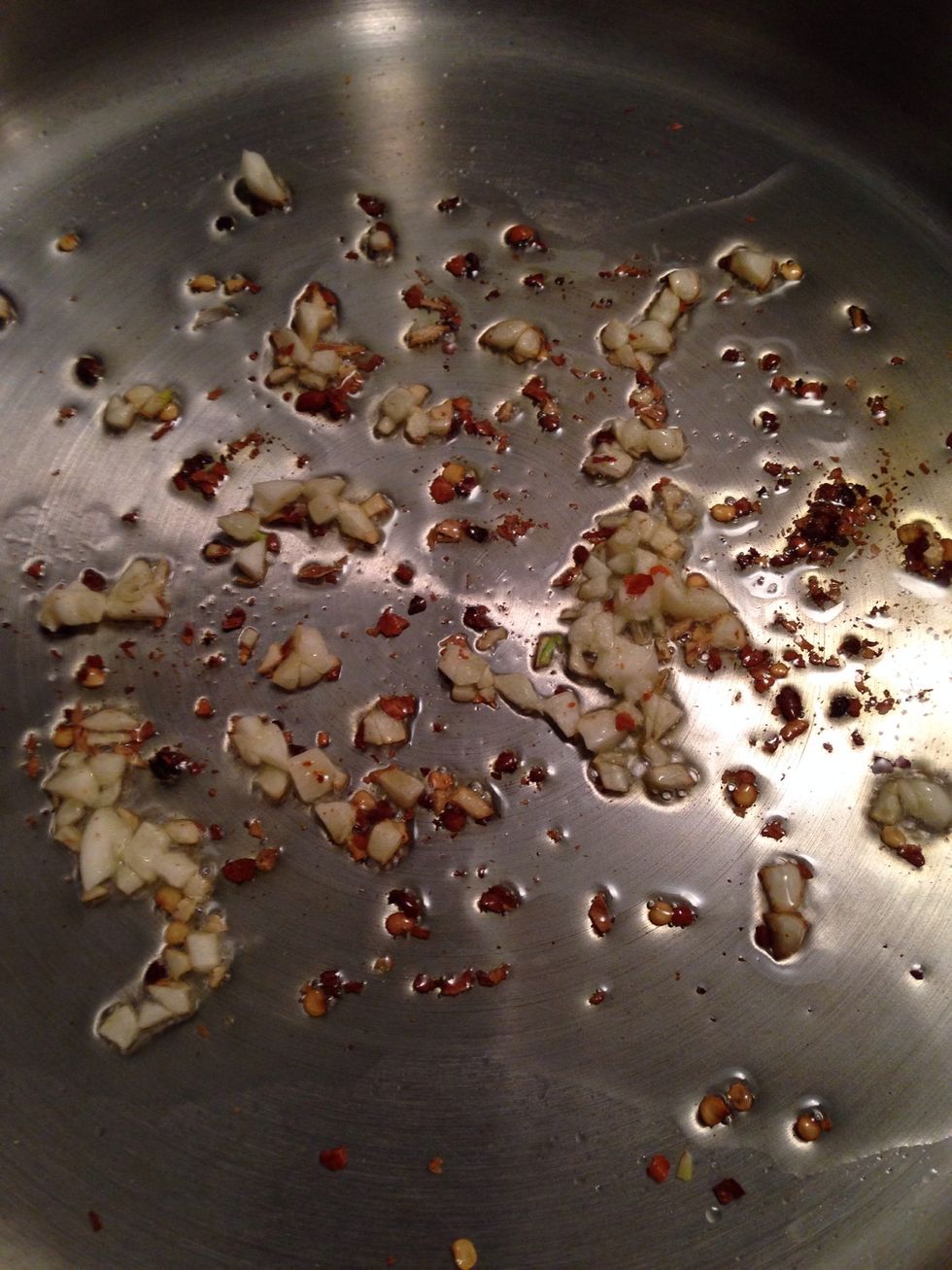 Place a skillet over medium heat & add the olive oil. Once it heats add garlic & red pepper flakes. Let it cook for about 30 seconds.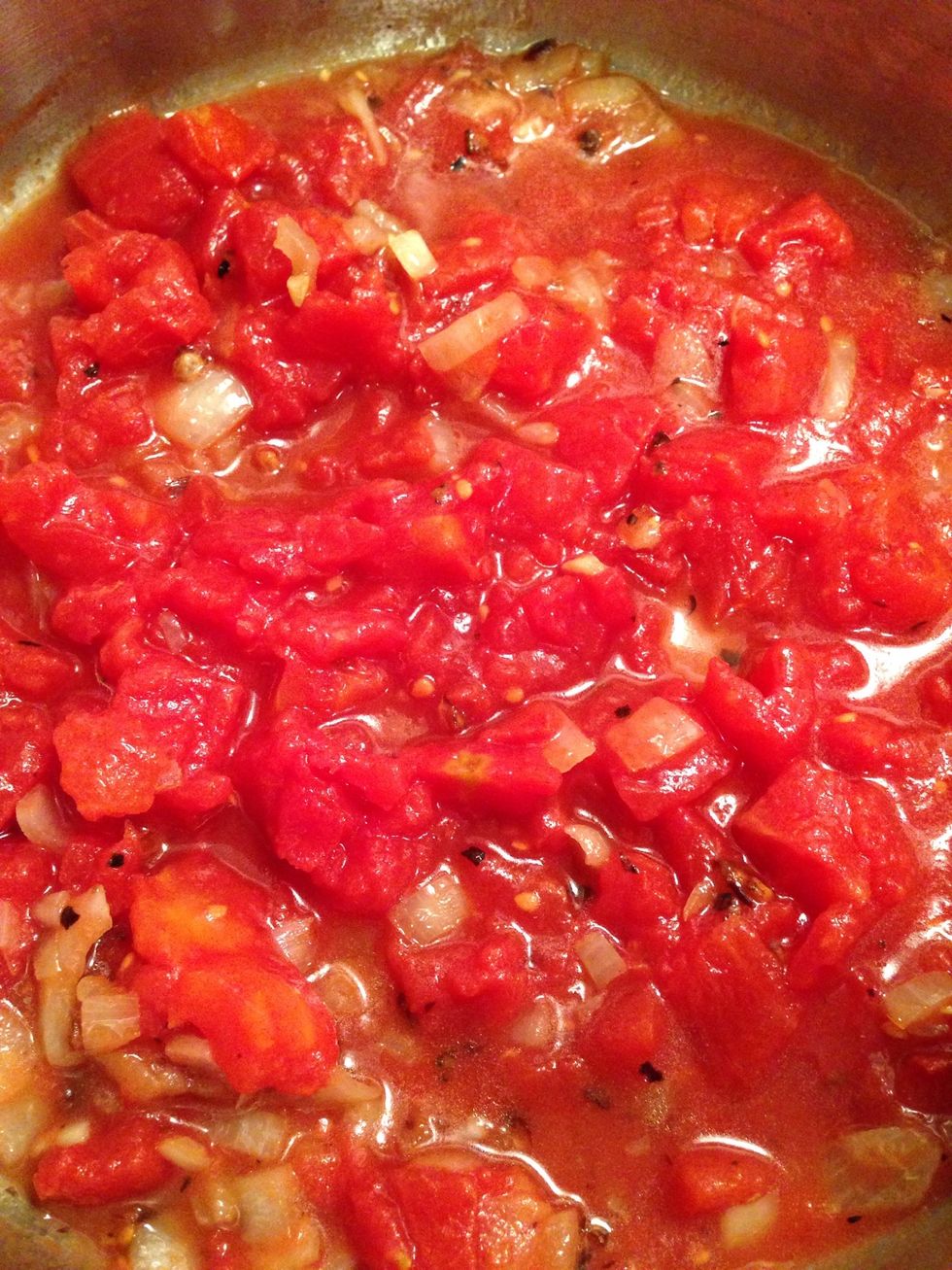 Add the onion & cook for about 2 minutes. Then add the diced tomatoes, sea salt, black pepper, & Italian seasoning.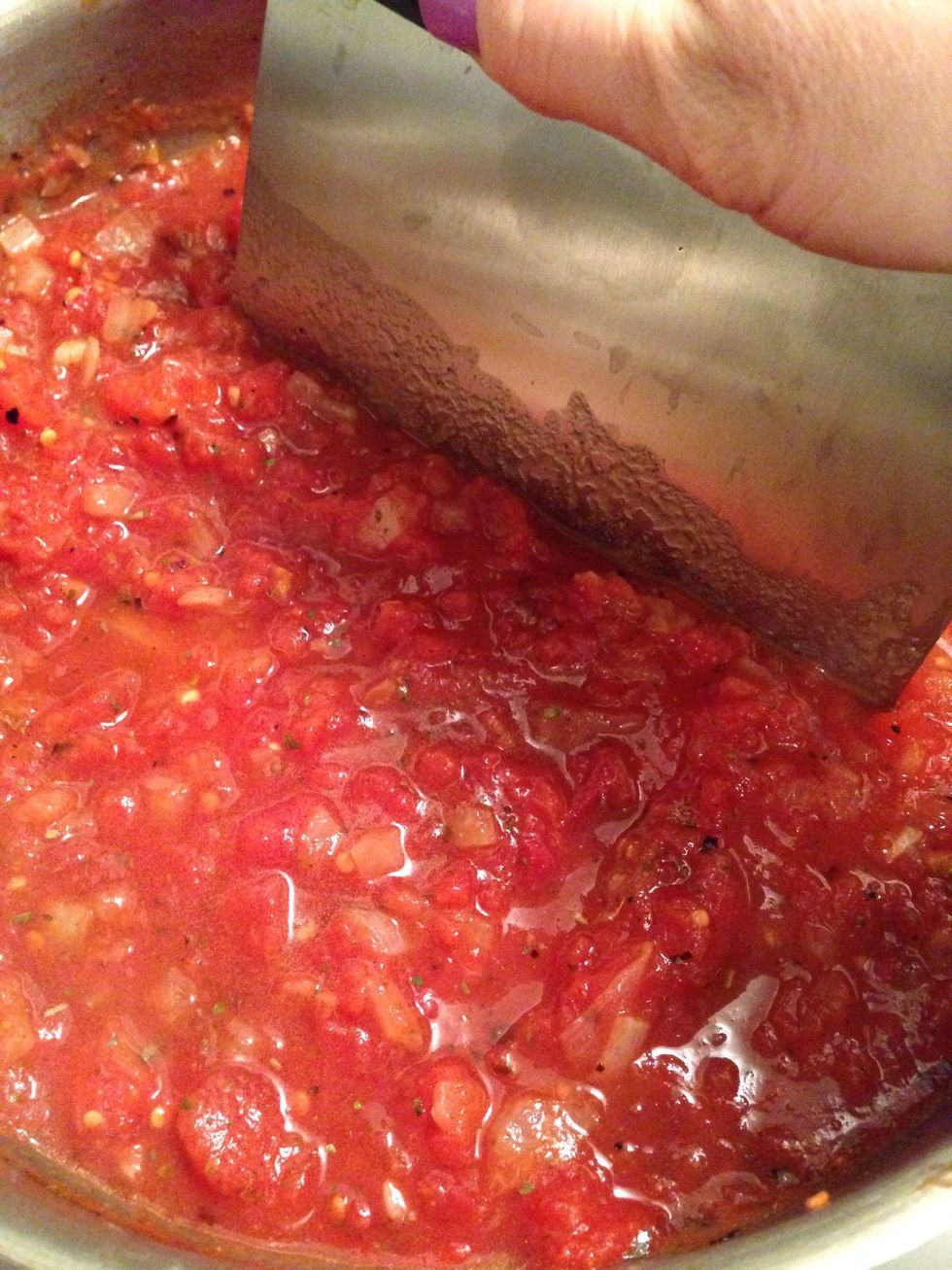 I like to cut down the tomato chunks for a smoother sauce. This dough cutter is the perfect fast short cut & less clean up than putting it through a food processor or blender.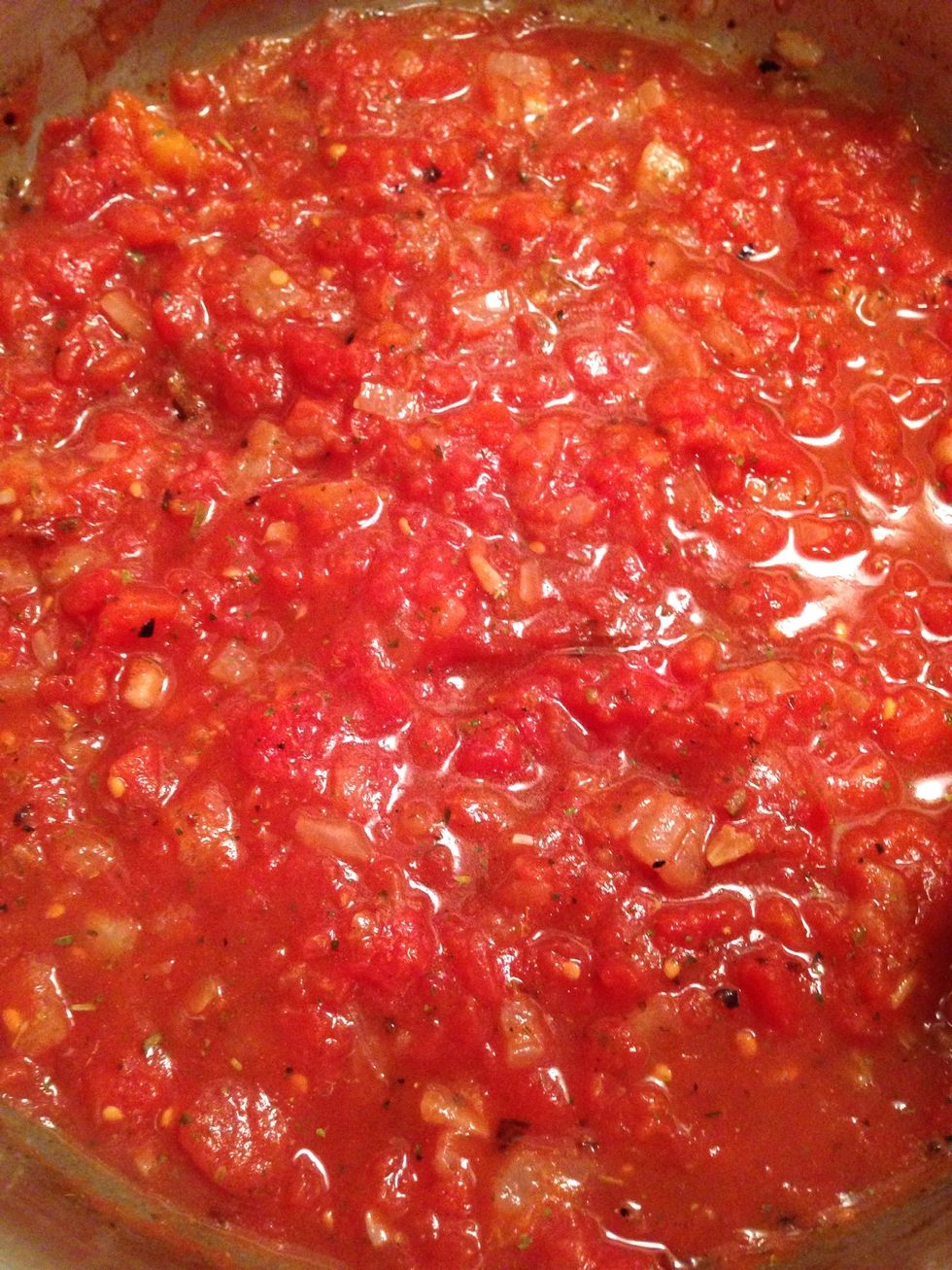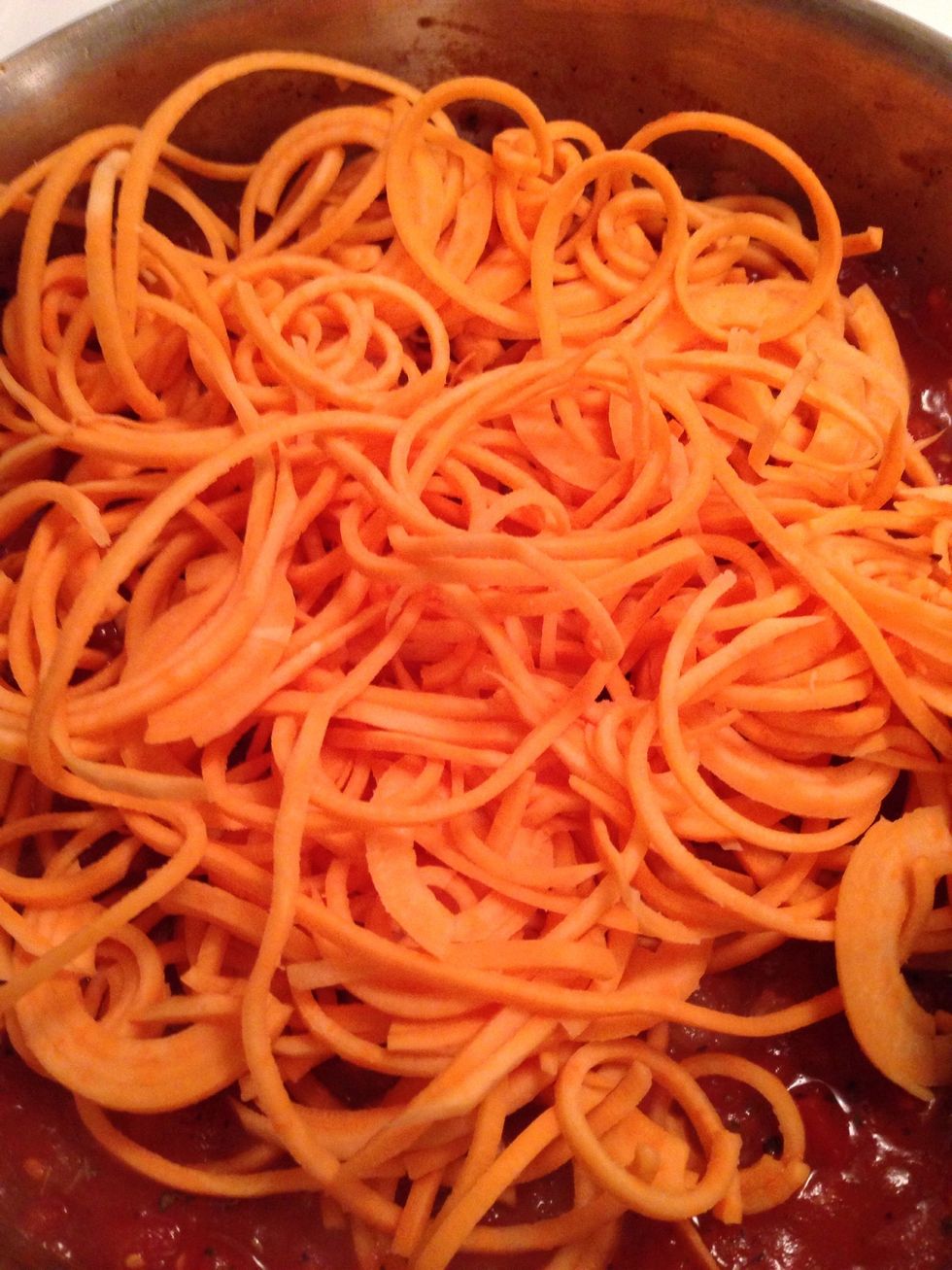 Stir the sauce and add in the sweet potato noodles.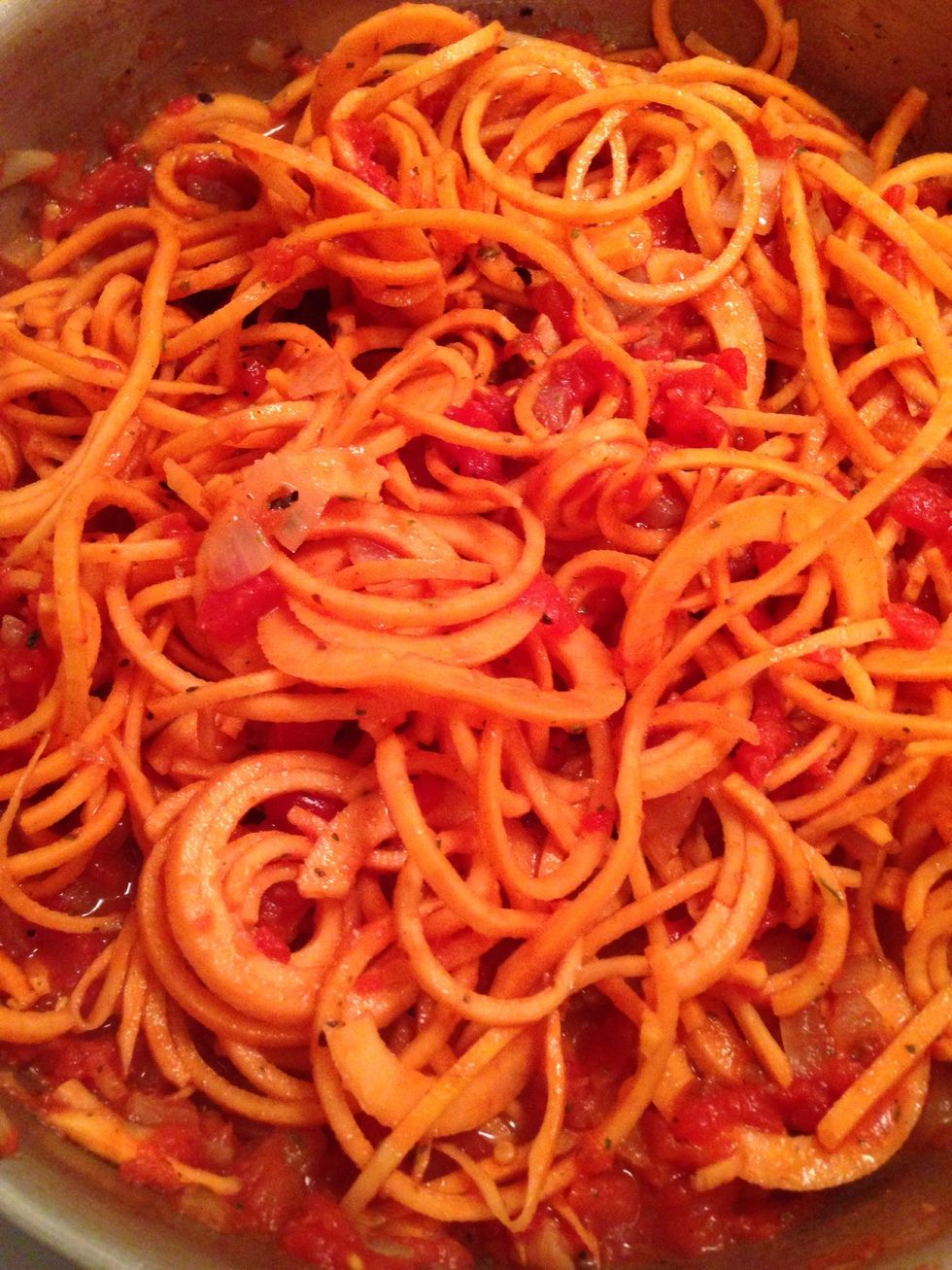 Toss to combine & place a lid on the skillet. Cook for another 3 minutes.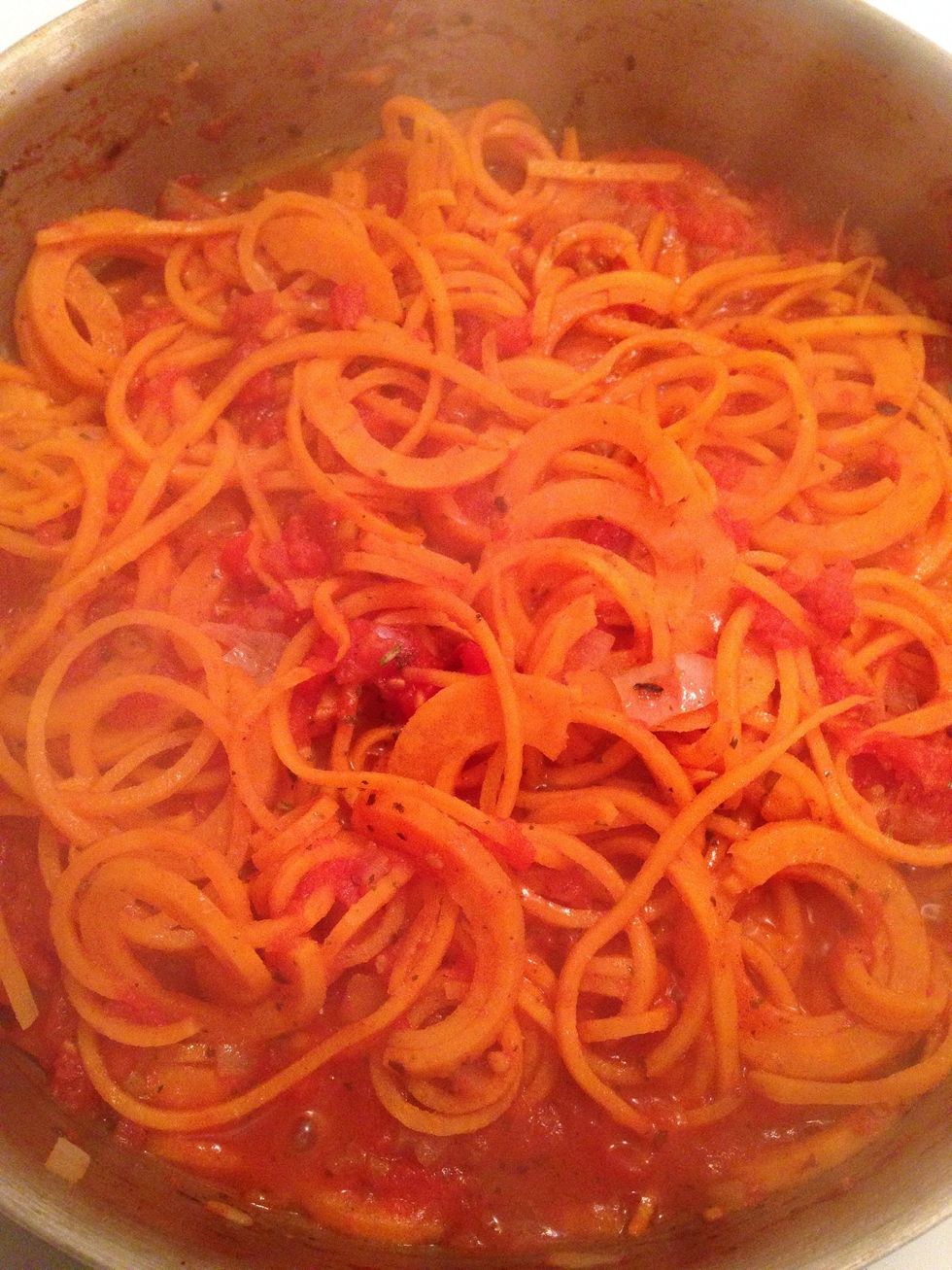 Uncover & toss the noodles again & continue to cook for another 5 minutes. You may have to cook them longer depending on how soft you want the noodles.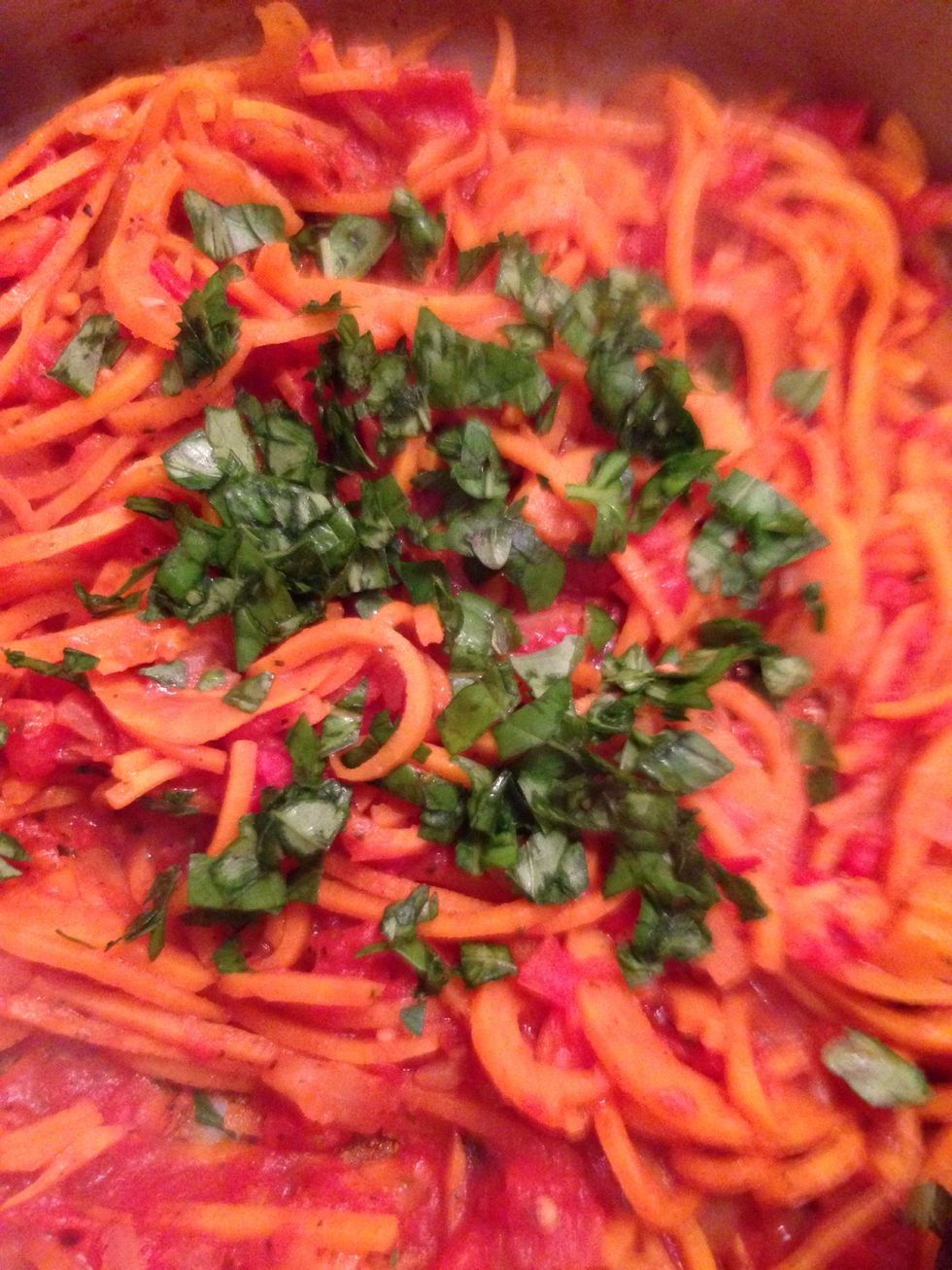 Add fresh basil.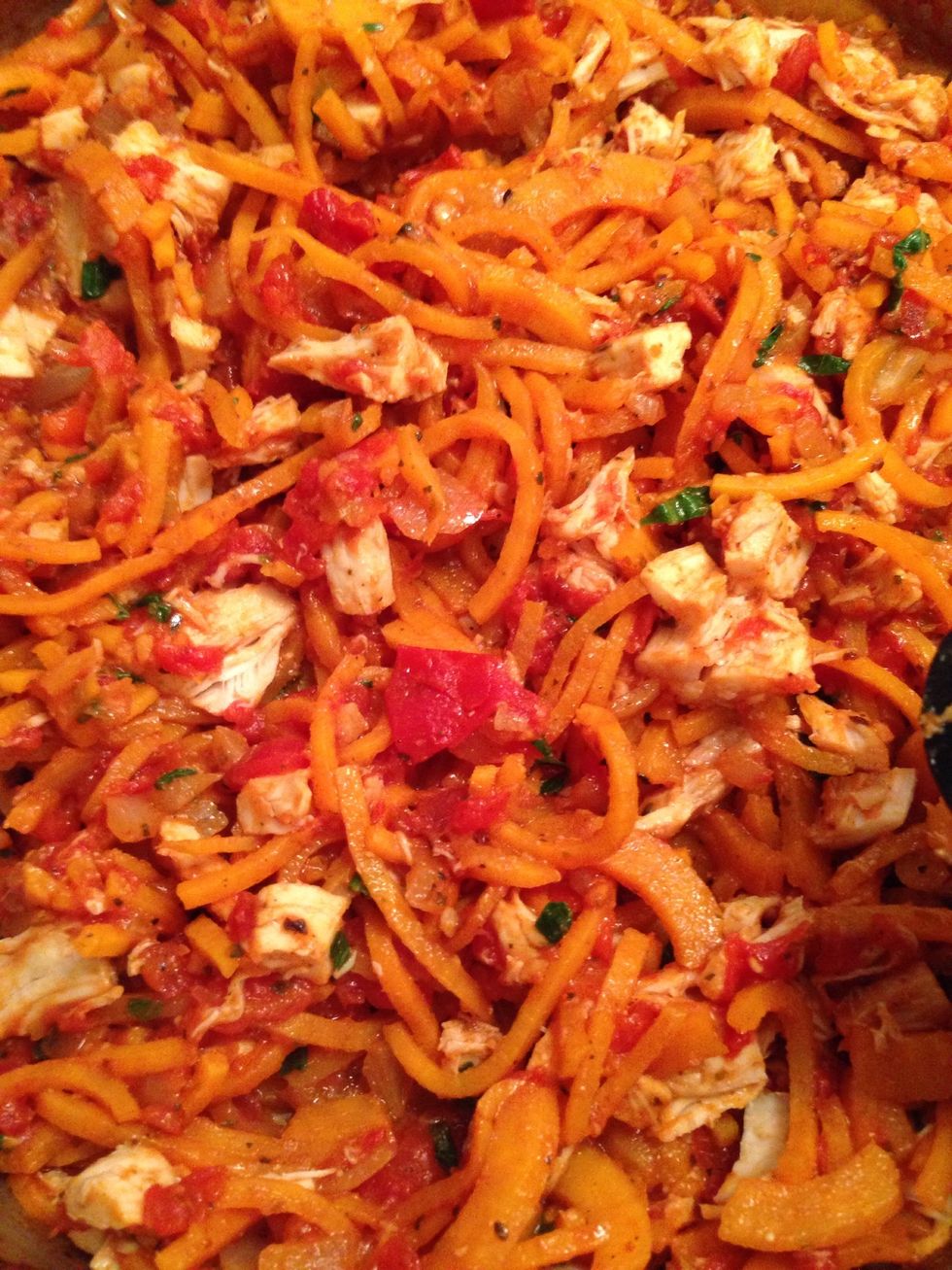 Add in the chicken & toss to combine everything.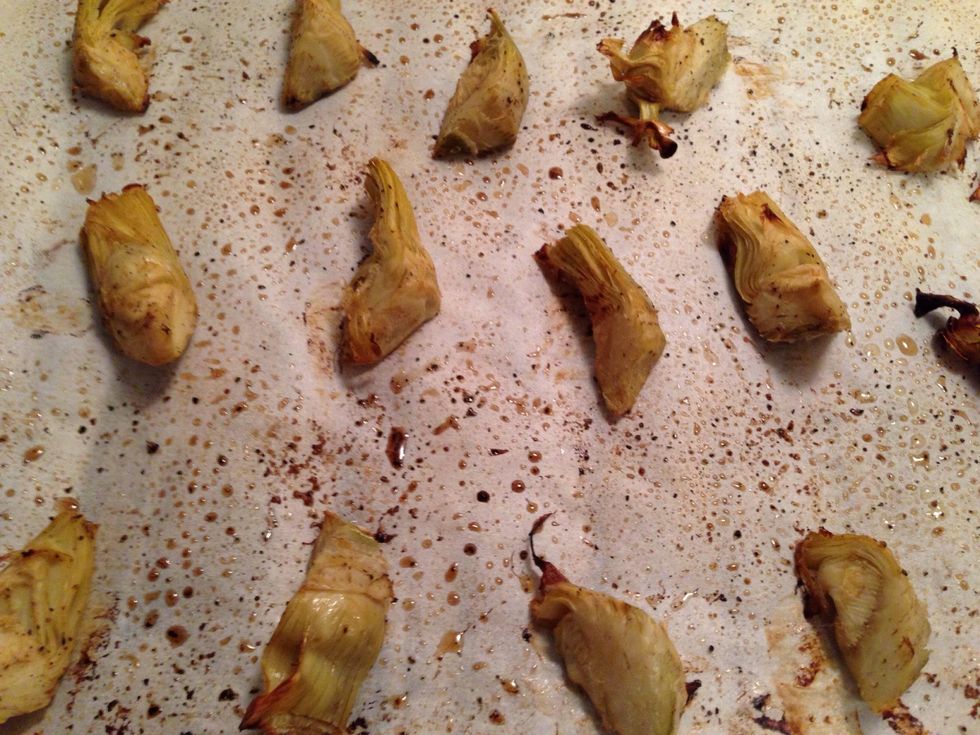 Remove the roasted artichokes from the oven.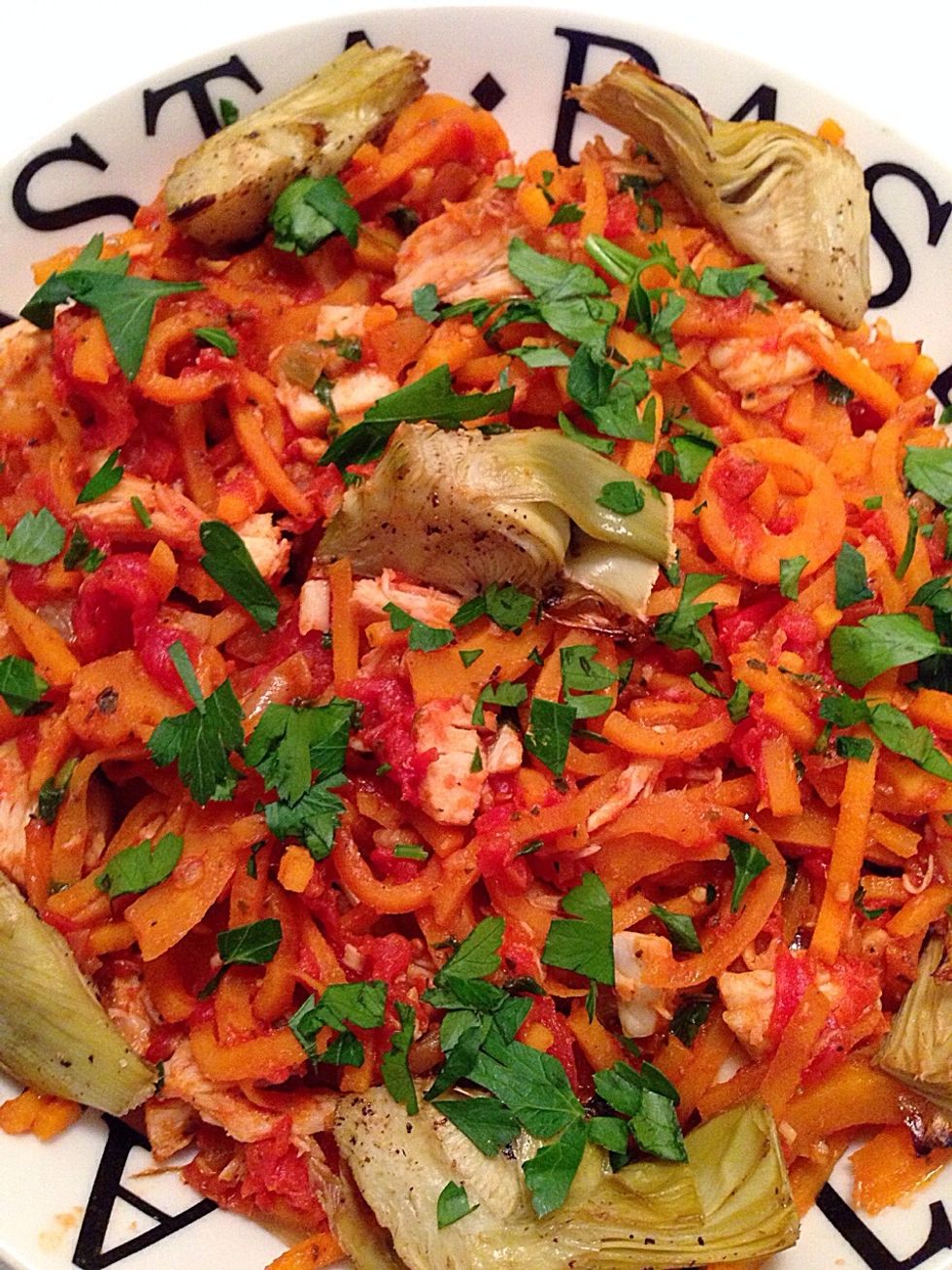 Plate the sweet potato noodles & top with roasted artichokes. Garnish with freshly chopped parsley. Enjoy!
1.0 Can of quartered artichoke hearts
1.0c Chicken breast, Cooked boneless skinless, cubed
1.0Tbsp Olive oil
2.0 Garlic cloves, minced
Red Pepper Flakes
1/2c Onion
1.0 14.5 oz can diced tomatoes
Italian seasoning
Black pepper
Sea salt
Fresh basil
1.0 Medium sweet potato
Parsley, fresh & chopped to garnish