How to make sweet potato fries with garlic + herbs
Make Sweet Potato Fries With Garlic + Herbs
98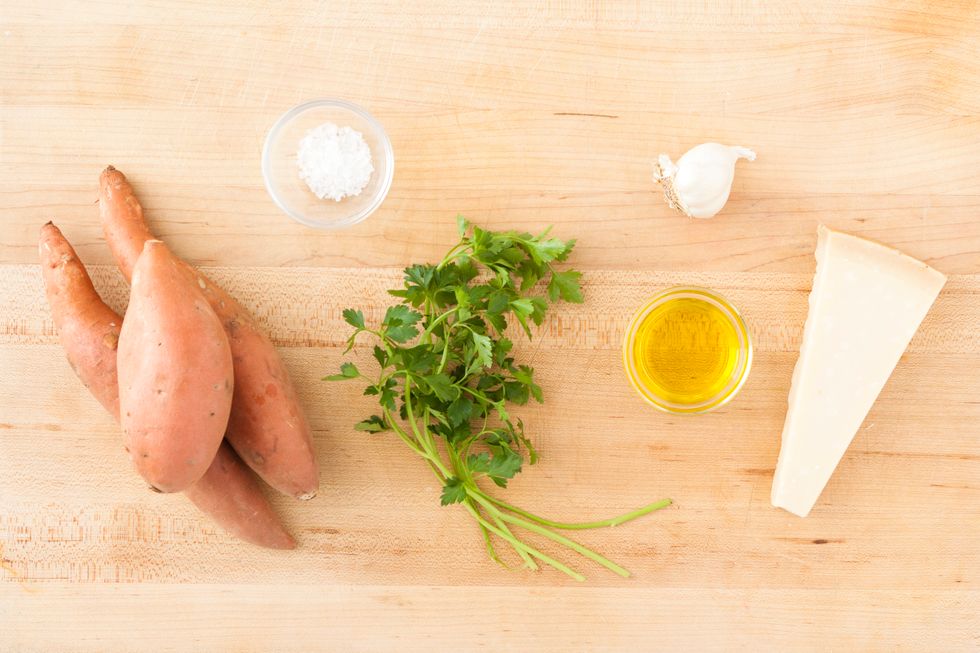 Gather your ingredients. Preheat oven to 450 degrees.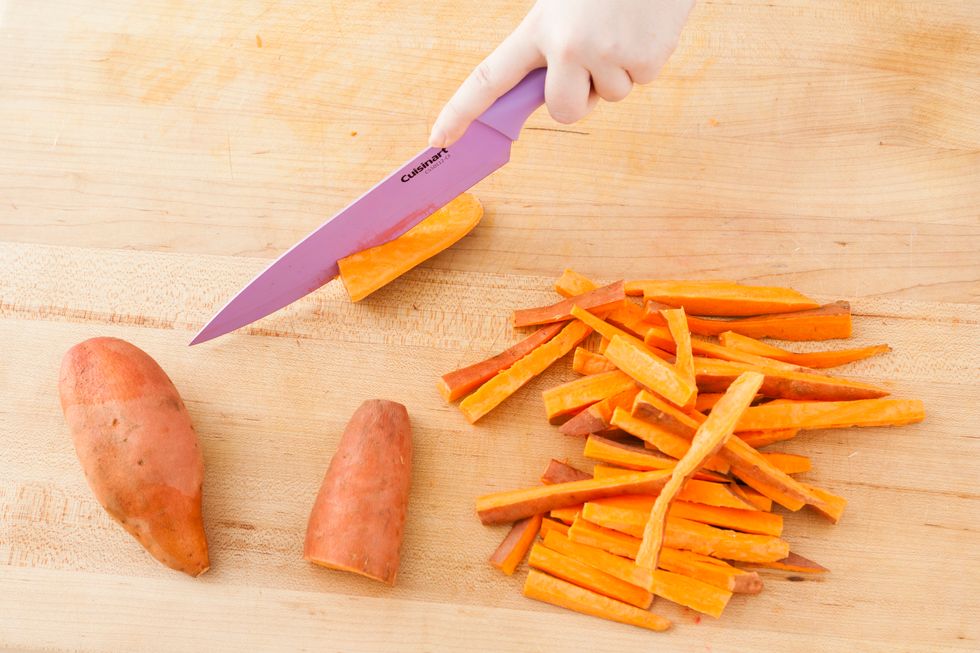 Rinse and dry your sweet potatoes. Cut them lengthwise and slice them 1/2 inch thick, cutting them into small pieces, 3 inches long.
Place potatoes in a medium sized bowl. Drizzle with olive oil and mix to coat.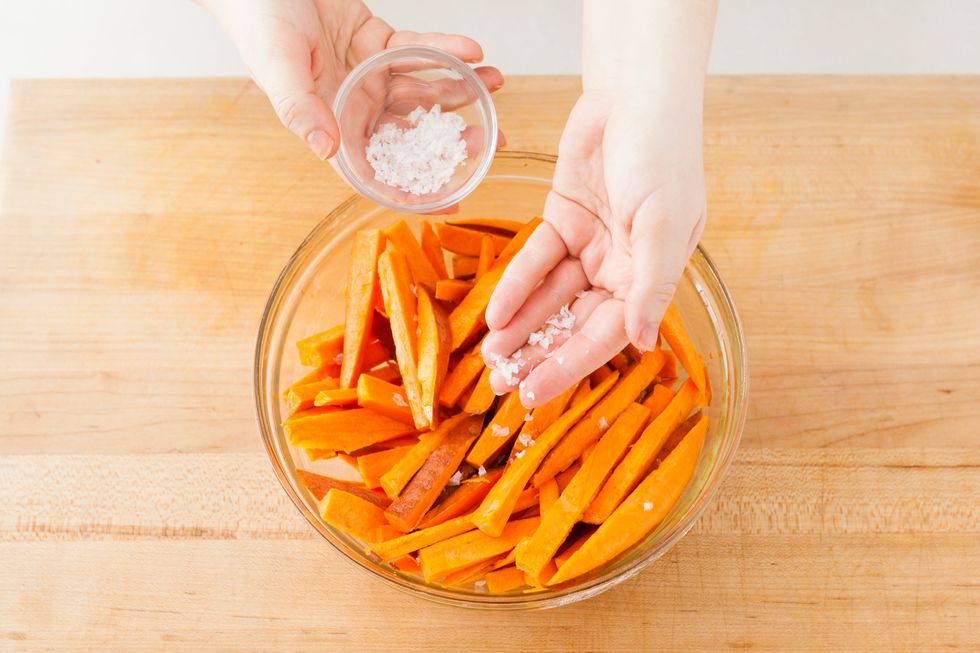 Sprinkle with coarse sea salt.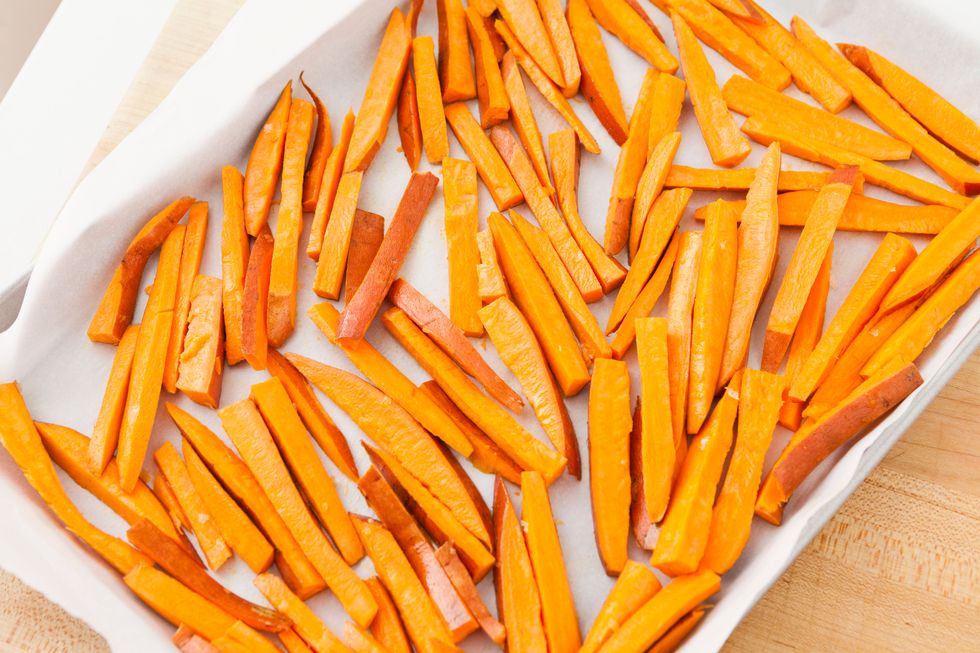 Spread the potatoes out evenly on a baking sheet, lined with parchment paper.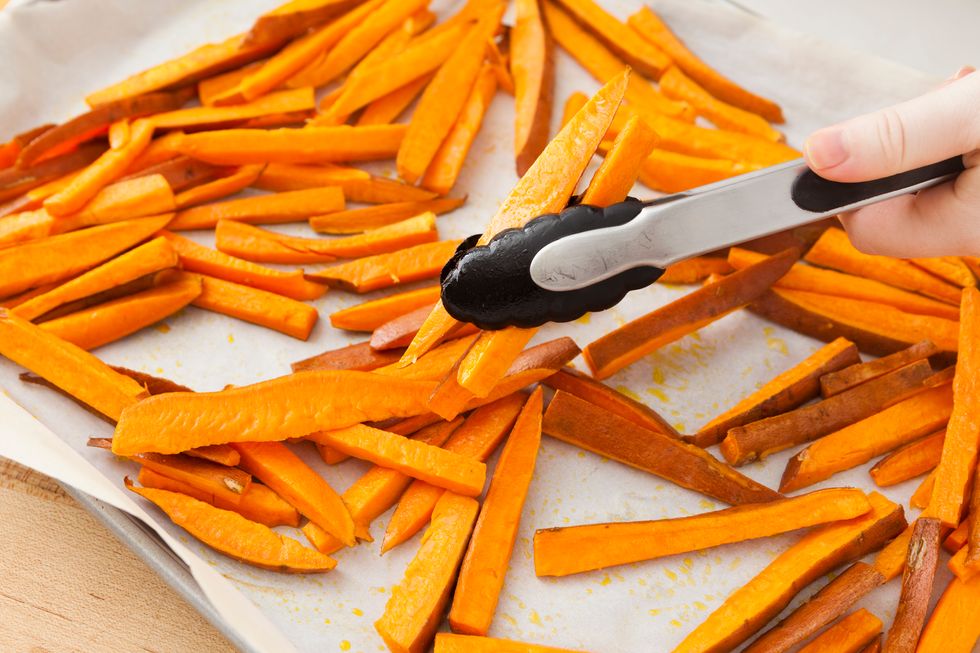 Roast for 20-25 minutes, turning them over 1/2 way through until the potatoes are browned on the edges and tender.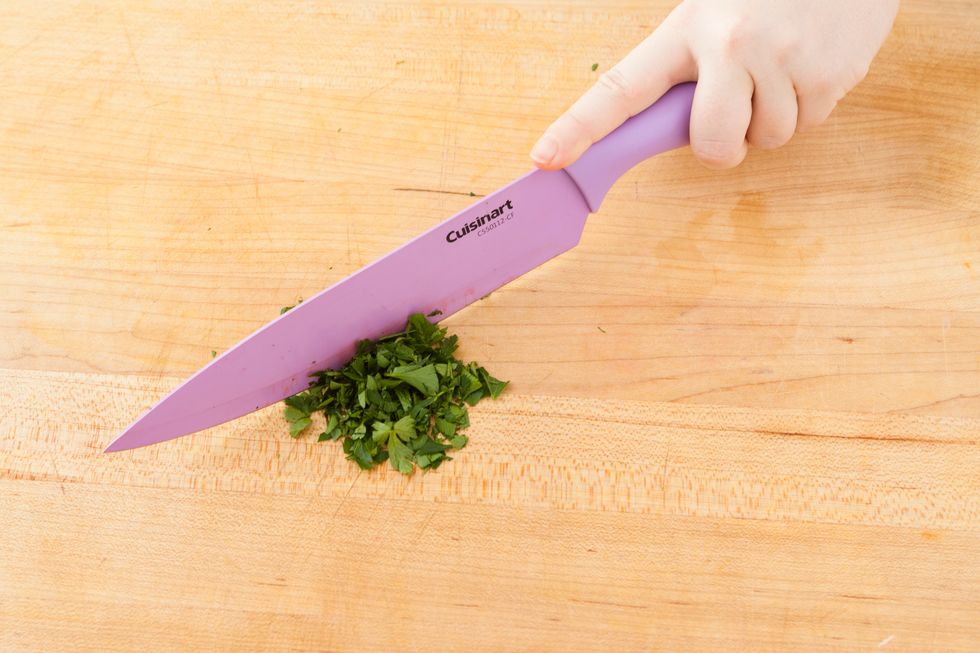 While the fries are cooking, roughly chop 2 tablespoons of parsley.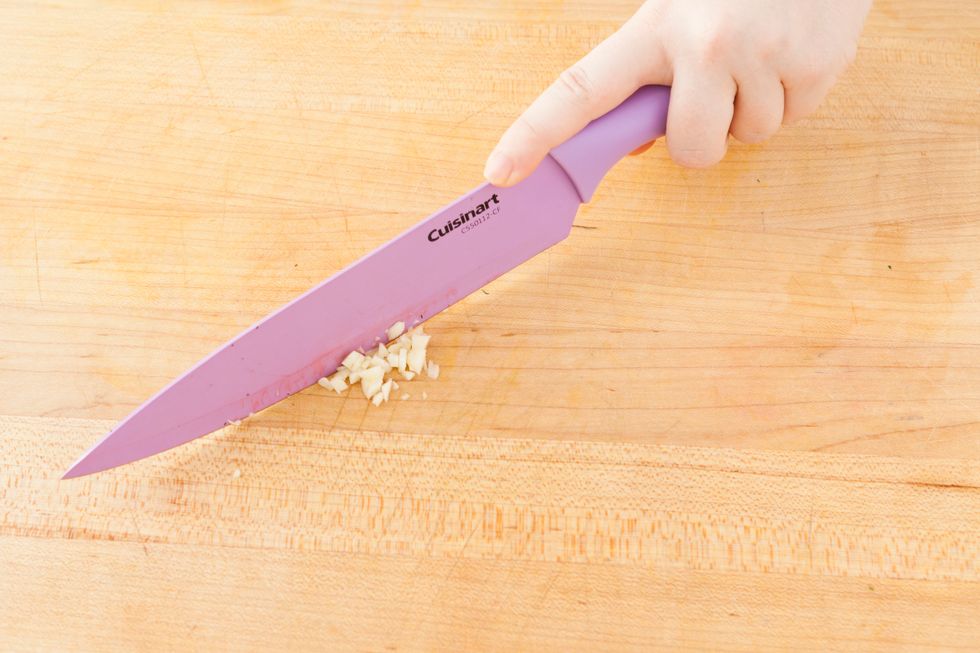 Mince 1 clove of garlic.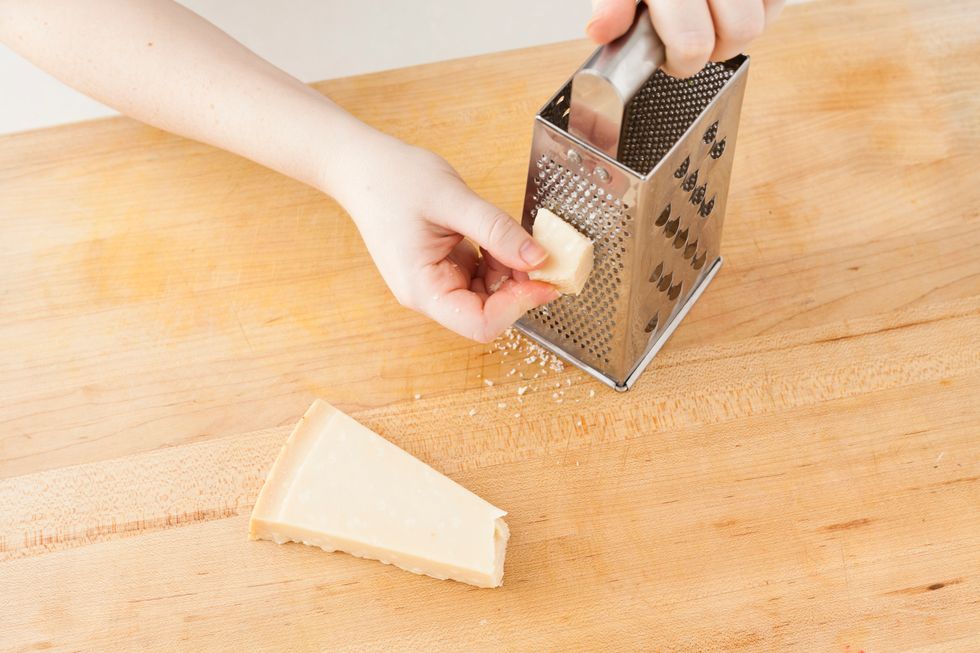 Grate 3 tablespoons of Parmigiano-Reggiano Cheese.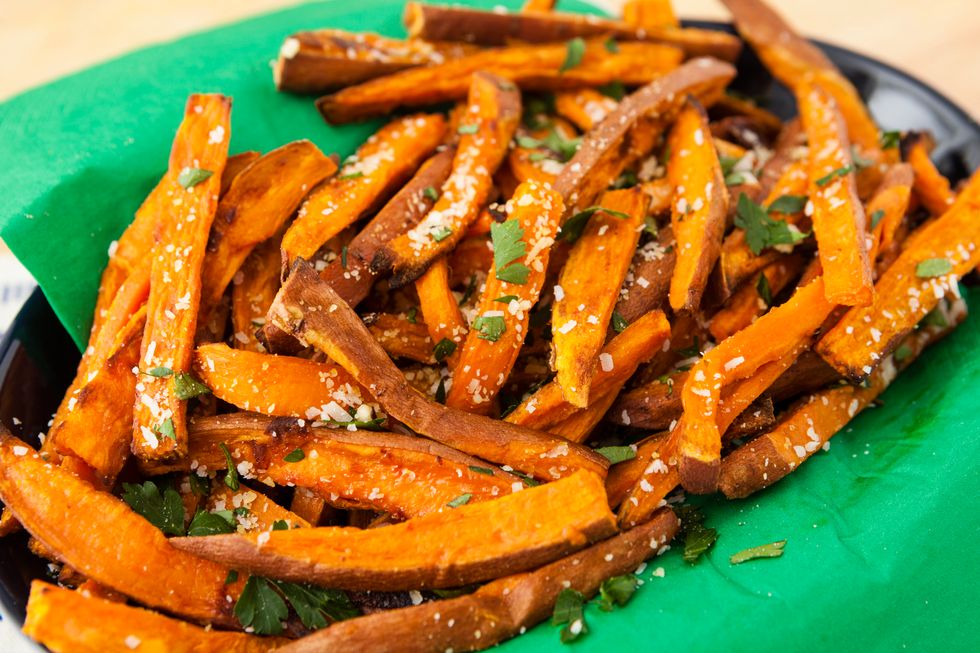 Toss warm fries with cheese, parsley + garlic.
Enjoy! Recipe inspired by: http://www.williams-sonoma.com/recipe/sweet-potato-fries-garlic-herbs.html
2.0lb Orange Sweet Potatoes
2.0Tbsp Olive Oil
1/4tsp Sea Salt
3.0Tbsp Parmigiano-Reggiano Cheese
2.0Tbsp Flat-Leaf Parsley (chopped)
1.0 Garlic Clove (minced)
B+C
We are the team behind B+C Guides. Feel free to message us if you have any questions or see something that could be improved!