How to make sweet potato dog treat biscuits
Make Sweet Potato Dog Treat Biscuits
144
Gather all the ingredients, along with your desired cookie cutter shape. Preheat oven to 350 degrees F. Line baking sheet with parchment paper and set aside.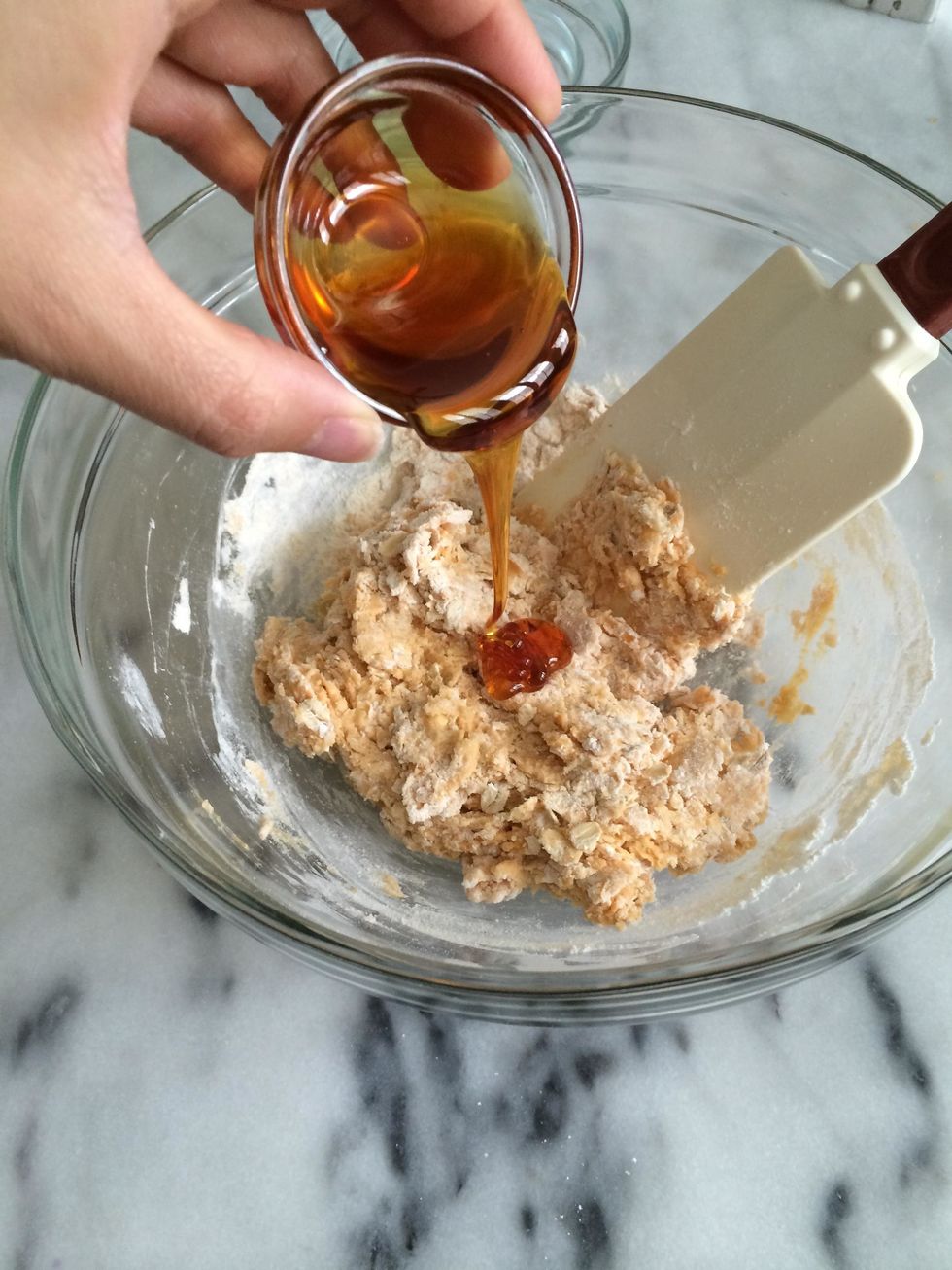 In a medium bowl, combine sweet potato baby food, flour, and rolled oats. Use a sturdy spatula to combine. Add honey and fold to combine.
Dump contents to a lightly floured work surface. Knead dough together. Pat or roll dough to a thickness of about 1/4 to 1/2-inch.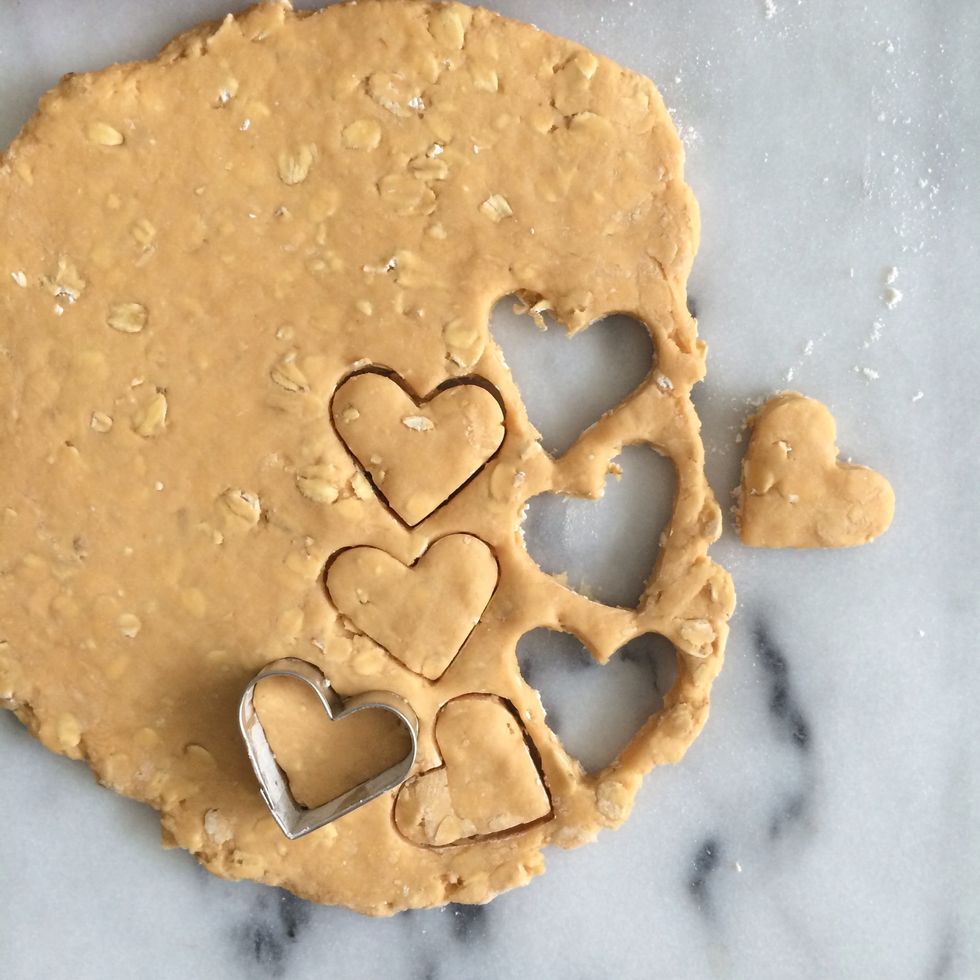 Use desired cookie cutter to punch out shapes. Stick to one or two similar sized shapes to ensure even baking.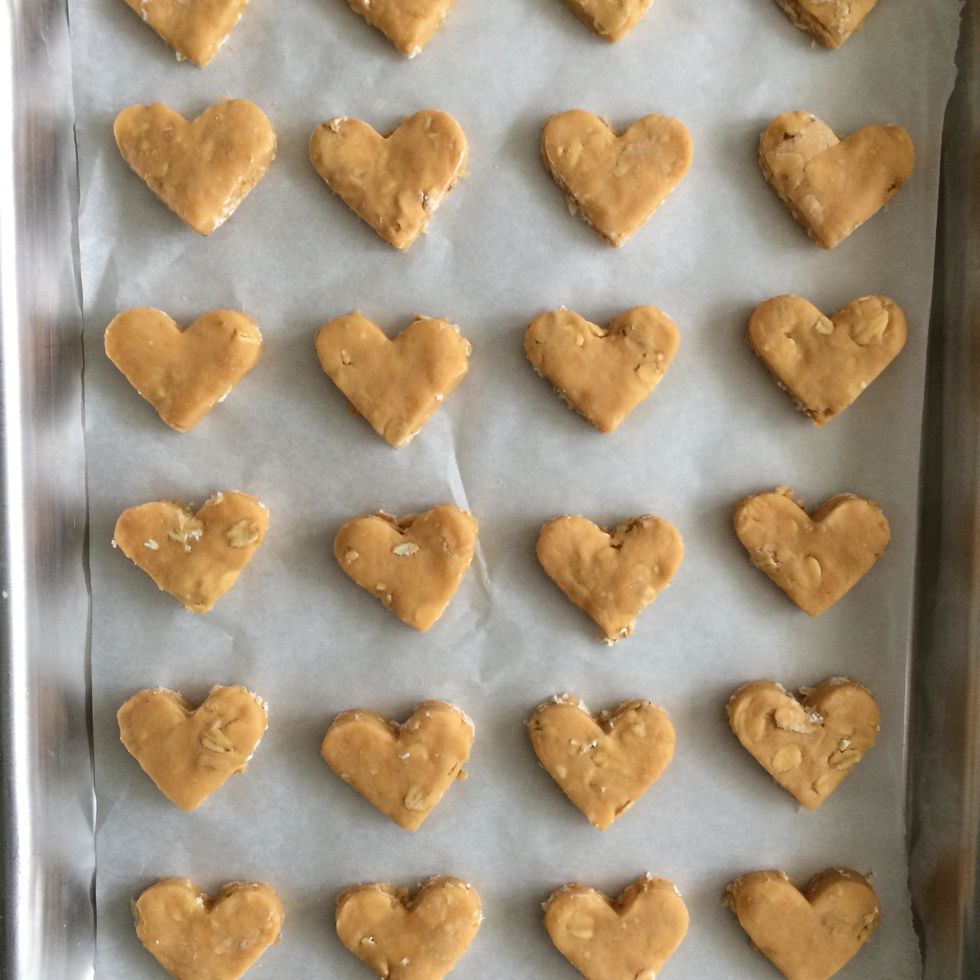 Place cutouts on prepared baking sheet. Lightly brush the tops of the cutouts with beaten egg wash.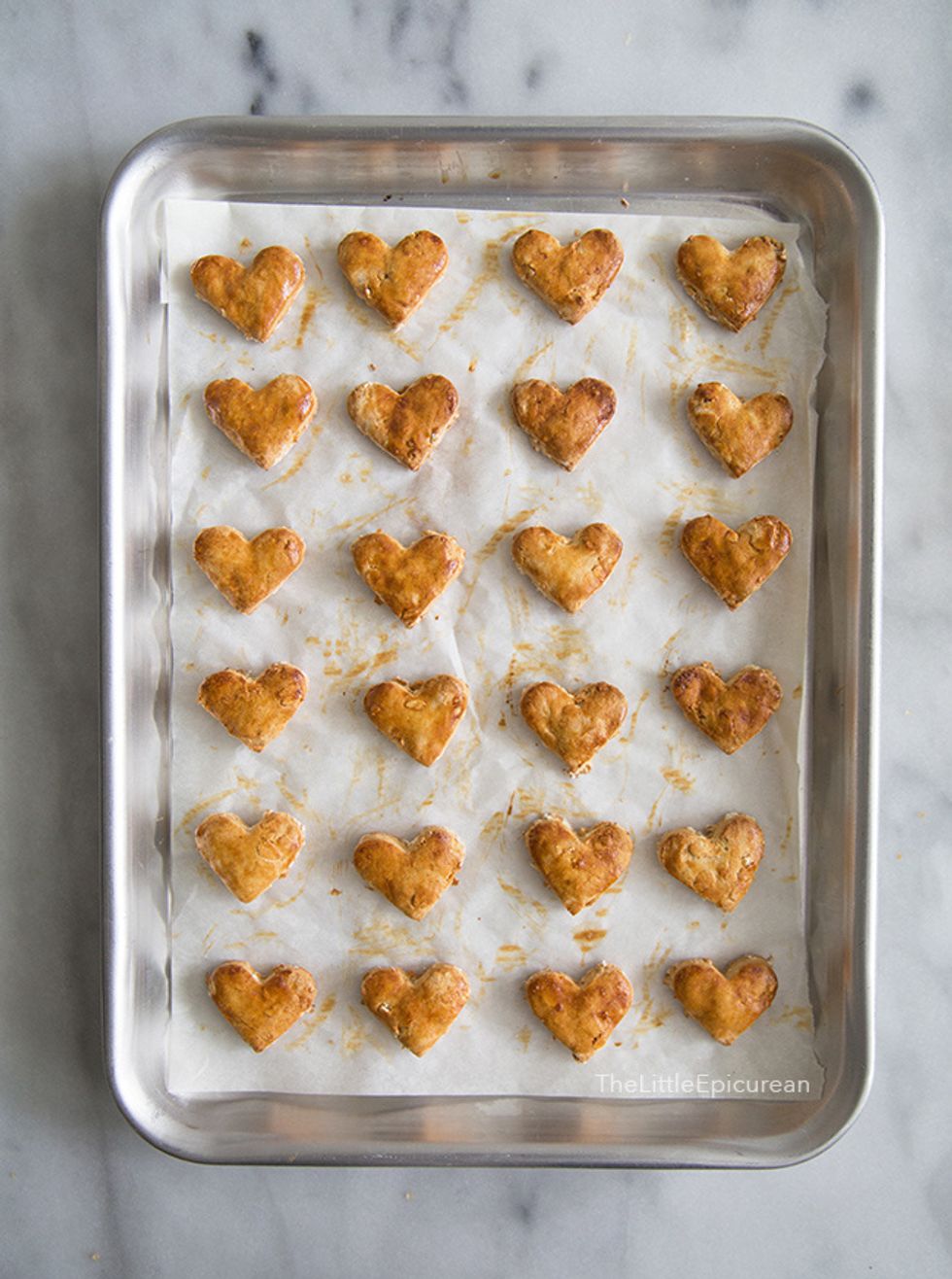 Bake for 25-30 minutes until biscuits are crisp and golden in color. Rotate pan midway through baking. Let treats cool before feeding to your dog.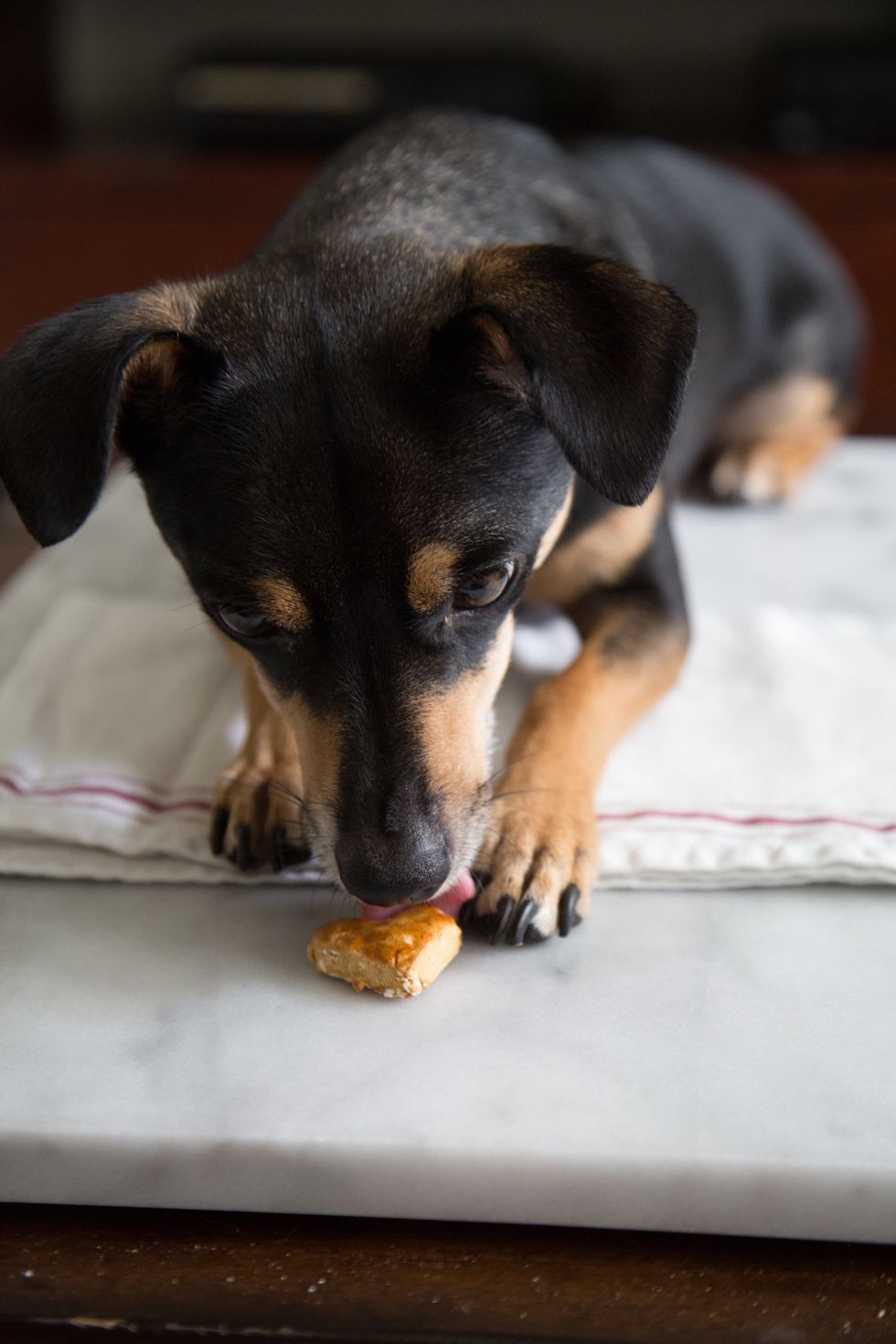 Keep excess baked treats in the freezer. Defrost before feeding. Baked treats last at room temperature for about a week. For more info or more recipes visit: www.thelittleepicurean.com
3.5oz container of sweet potato baby food
3/4c gluten-free flour
1/4c rolled oats
1.0Tbsp honey
1.0 large egg