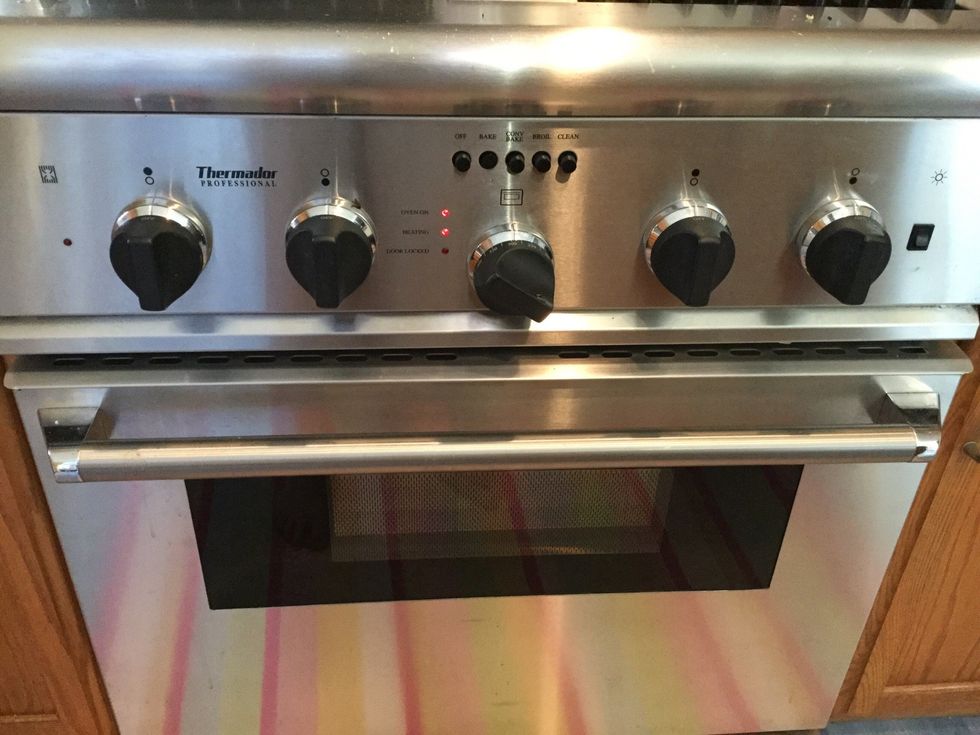 Preheat oven to 300 degrees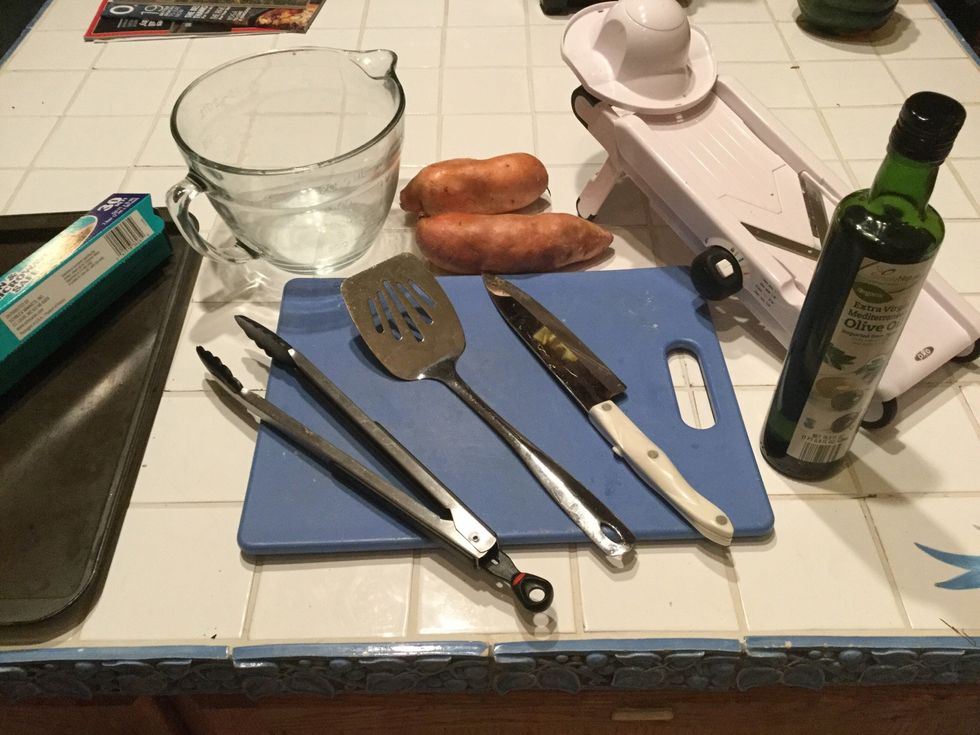 Gather supplies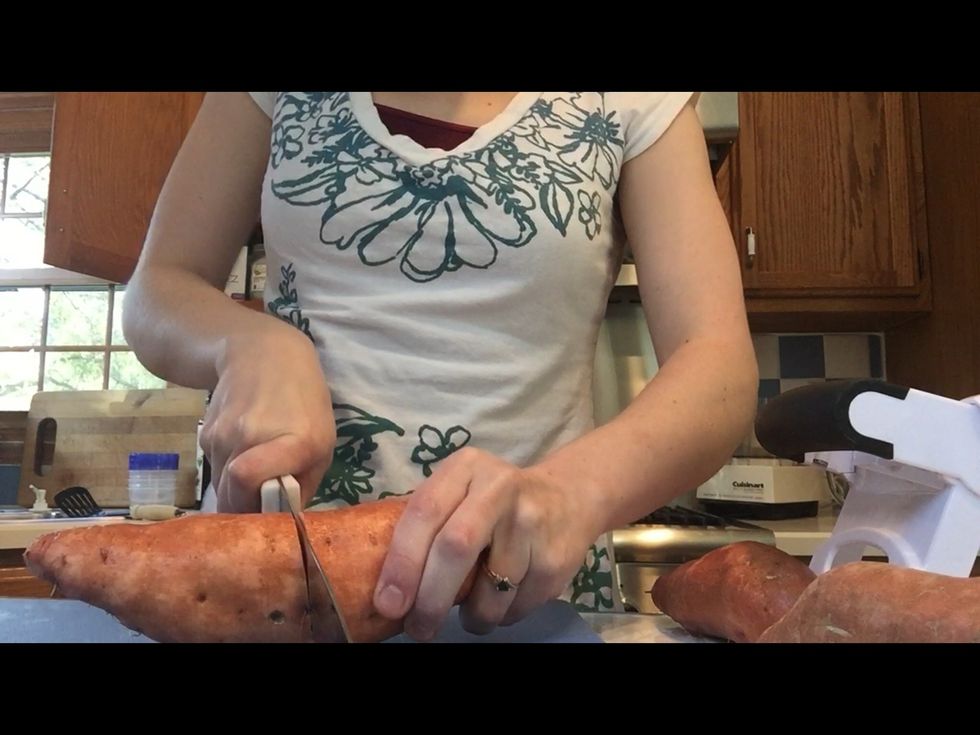 Cut sweet potato in half lengthwise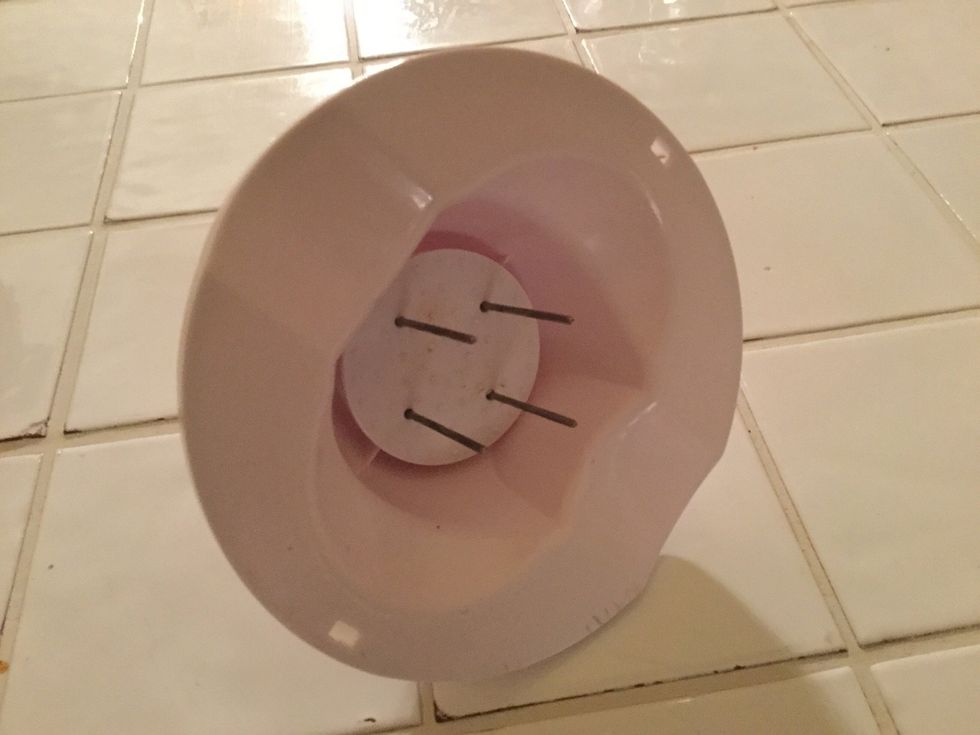 Grab the safety tool- often comes with the mandolin. Spear/ stab the potato with the prongs on the underside.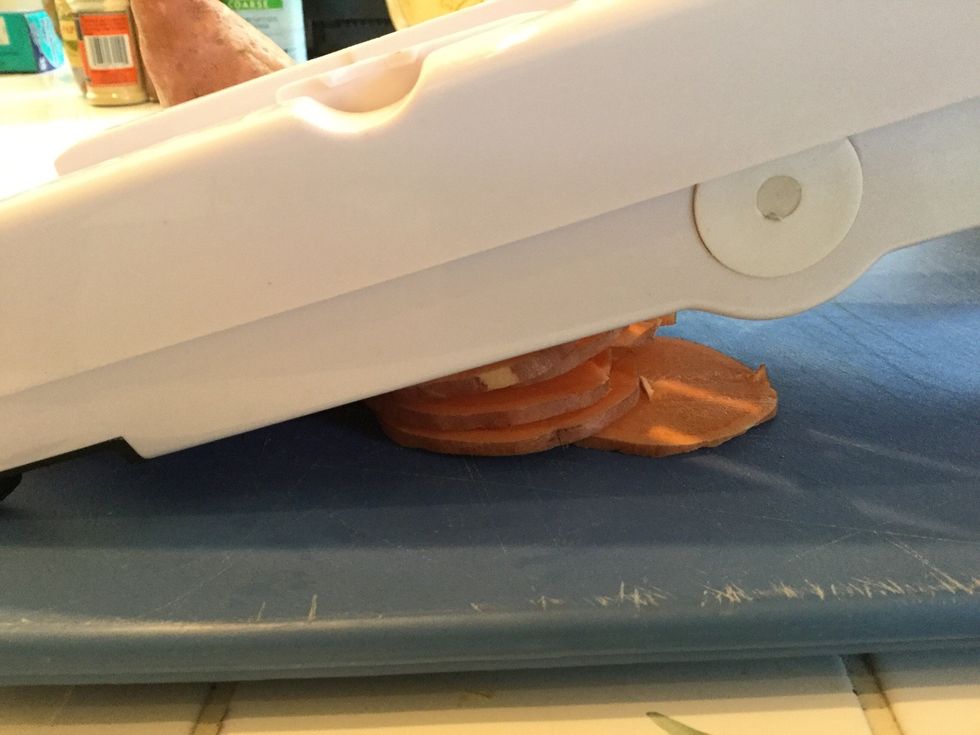 Slices should come out fairly uniformed.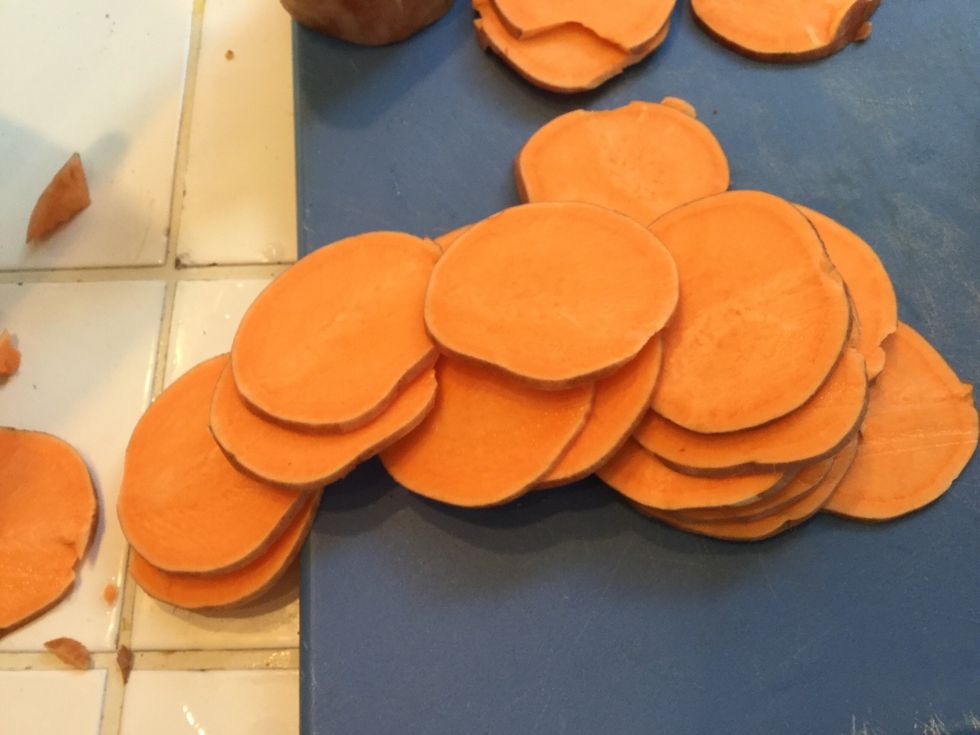 At this point I look through my slices and remove ones that are extra thick or extra thin. This ensures even cooking.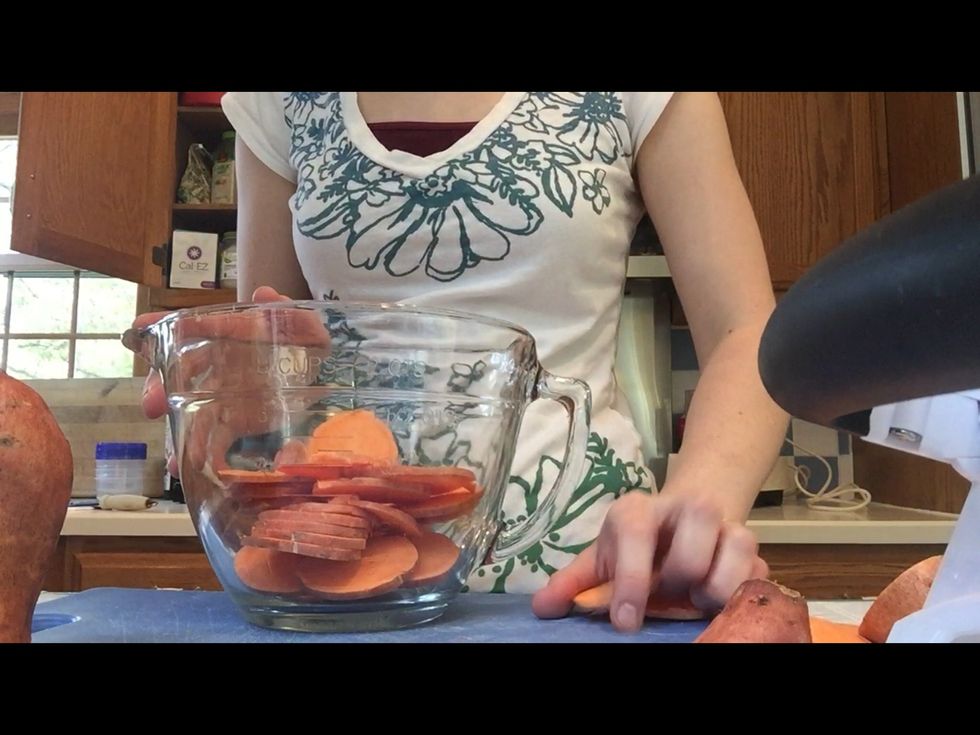 Take slices and place into large mixing bowl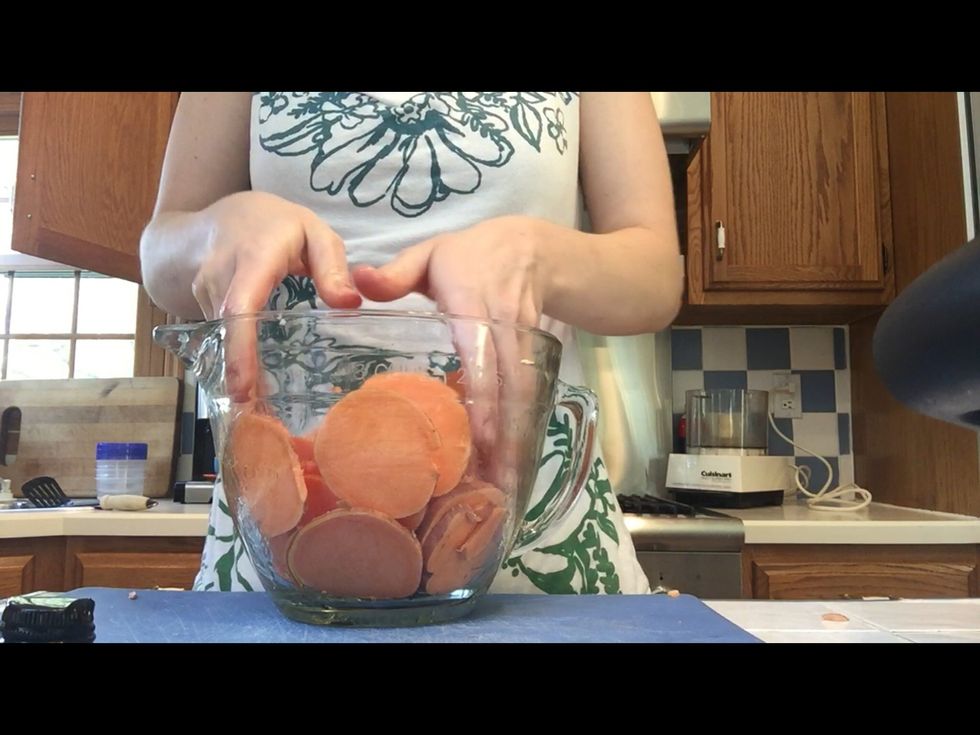 Add approximately 1tablespoon of olive oil & seasoning. Mix throughly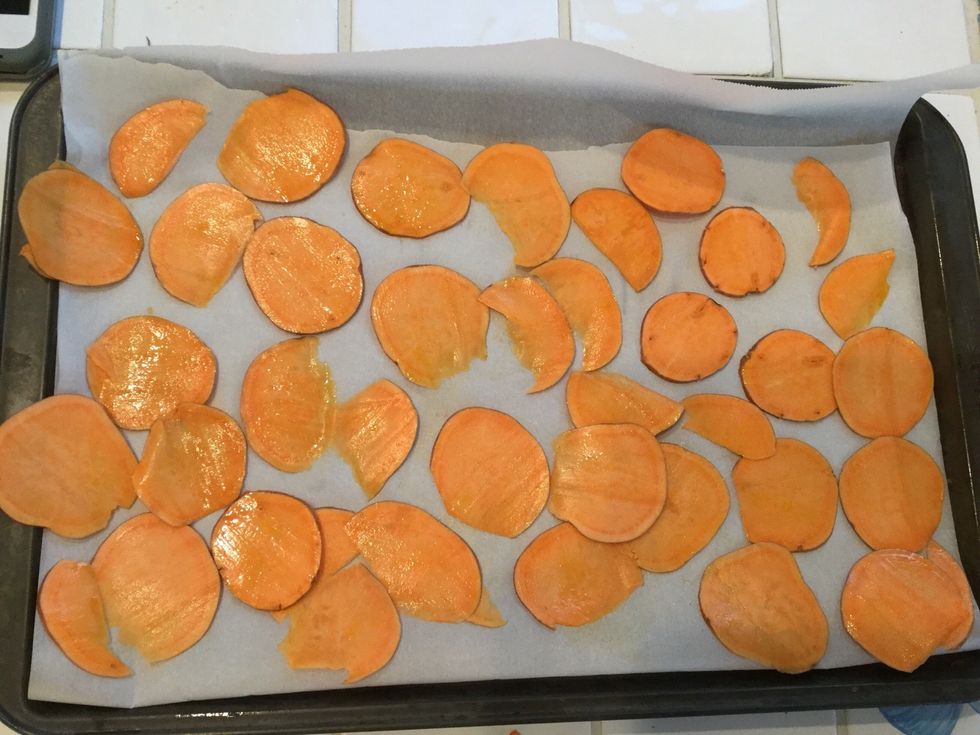 Place parchment paper on baking sheet. Than place sweet potato slices on baking sheet, overlapping as little as possible.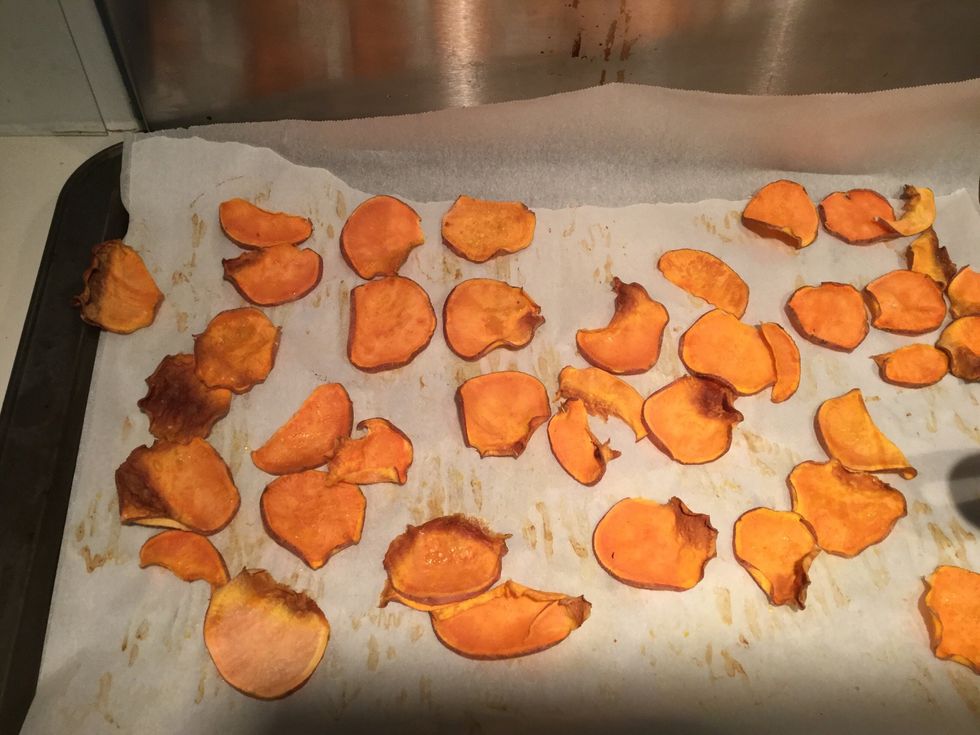 Place in oven for another 10-12 minutes. Check on chips at half way mark, remove from oven when chips are starting to get crispy around the edges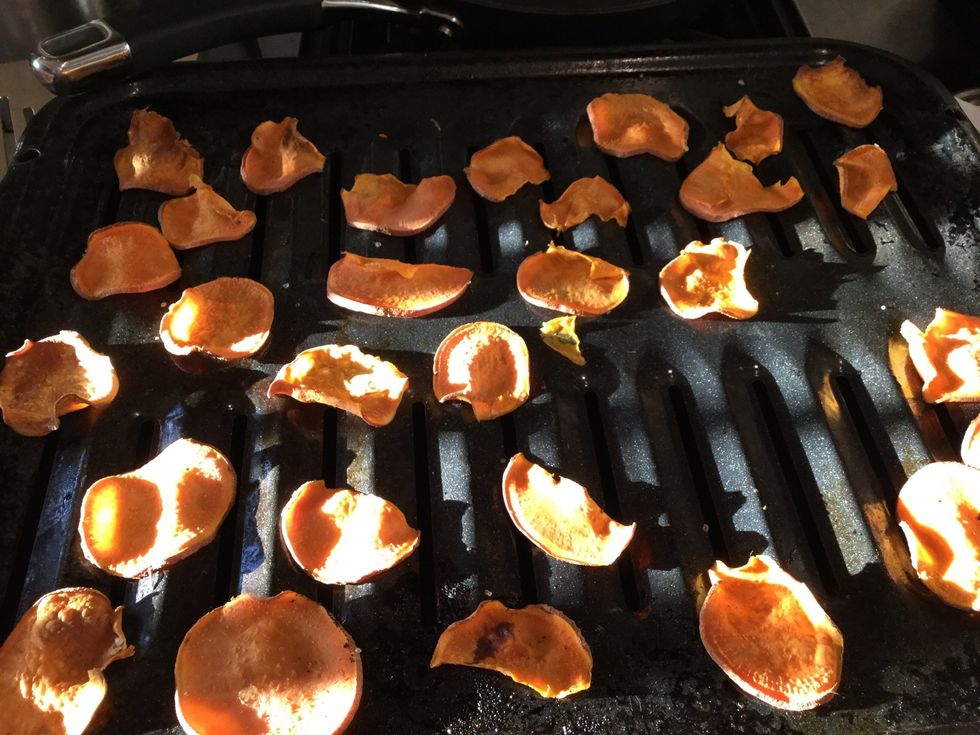 Allow chips to cool for 5 minutes. Centers that appeared moist upon removing from oven will crisp
Place in a bowl and enjoy!!
2.0 Sweet Potatoes (washed)
1.0 Cutting board
1.0 Mandolin
1.0 Sharp Knife
1.0 1 bowl
1.0 Baking sheet- more if you chose
1.0 Spatula or set of tongs
Oven mitt
Parchment Paper
Olive oil
Seasonings of choice