Gather your ingredients so you can easily access them all and won't forget to leave anything out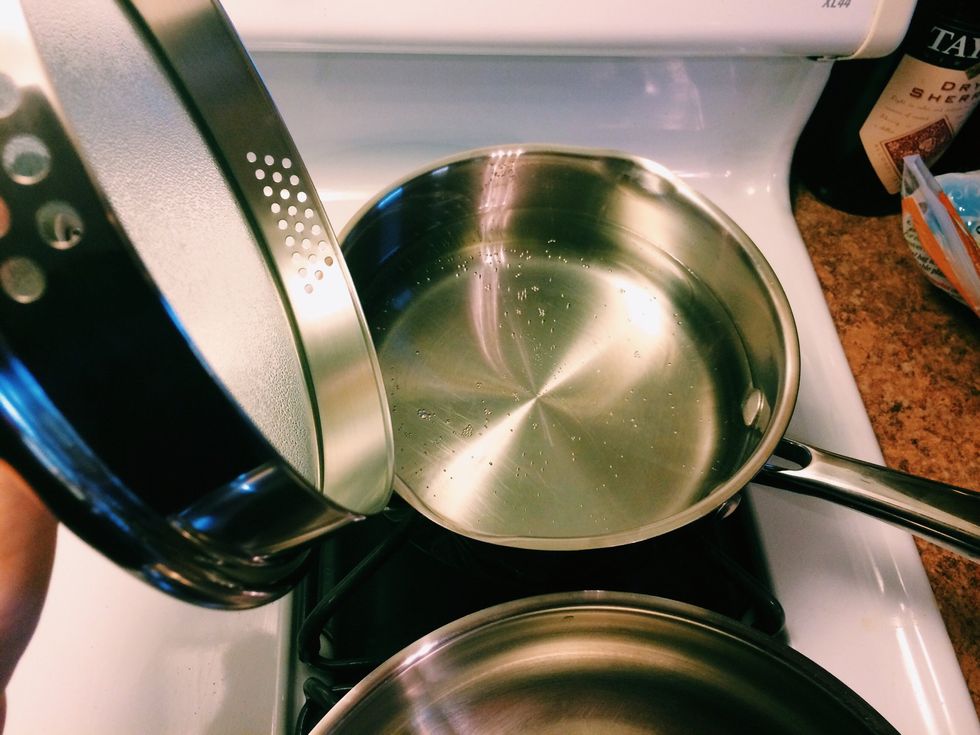 Set a pot of water on the stove to and turn the heat to medium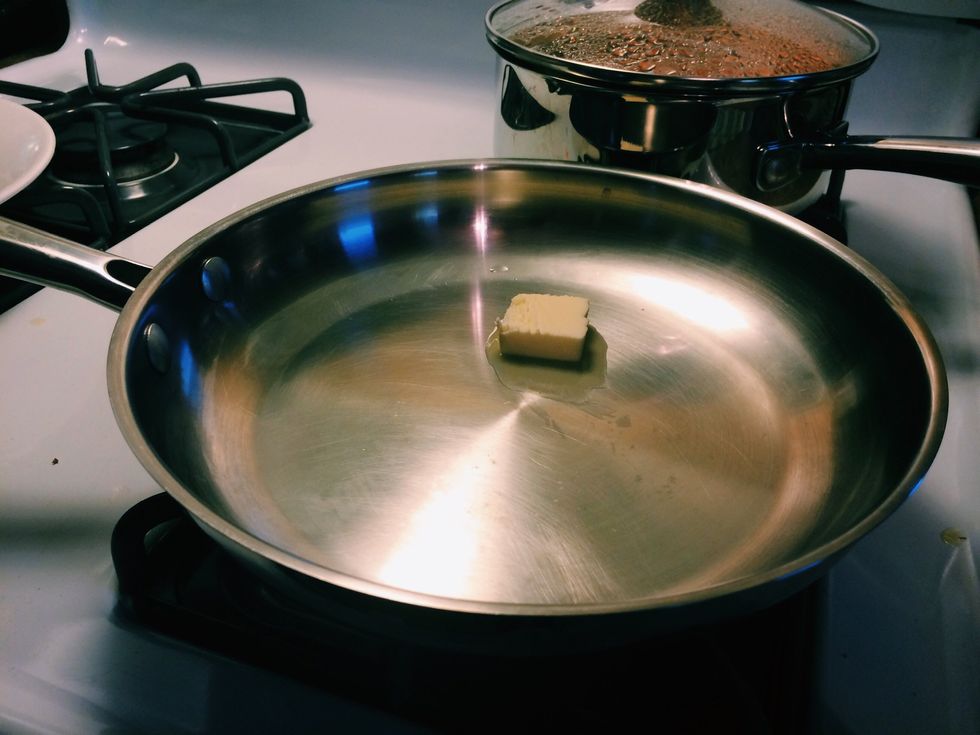 Next, melt about a tablespoon of butter in a saucepan on low to medium heat
While the water begins to simmer and the butter to melt, peel and chop the sweet potatoes into small chunks
As soon as you've got a good simmer, throw those potatoes into the pot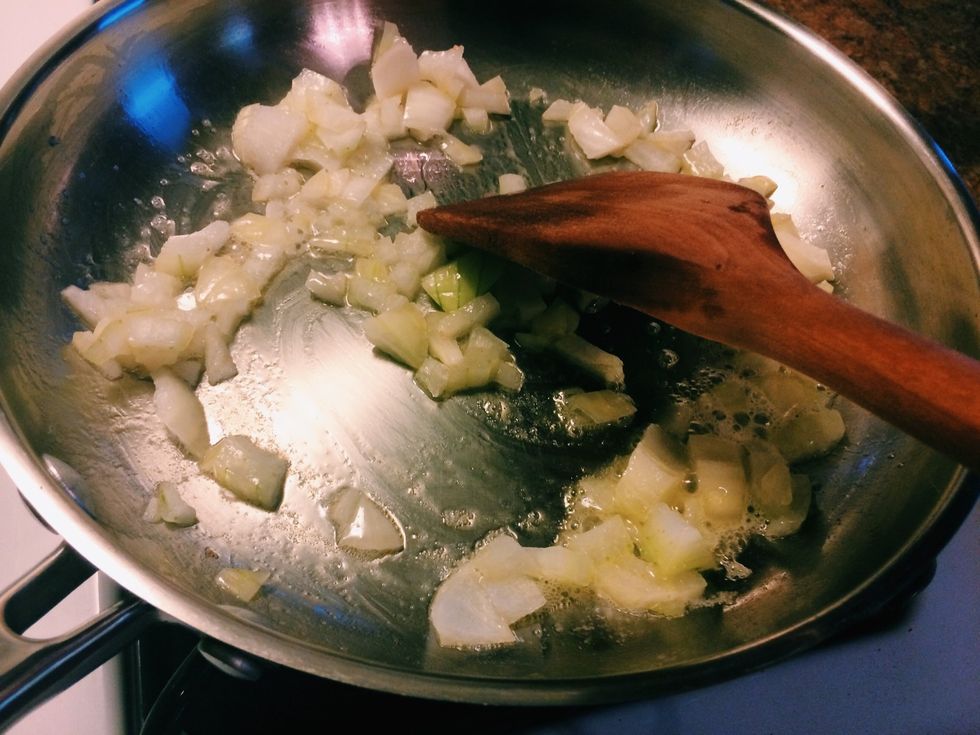 Next, dice half of an onion and throw it into that melted butter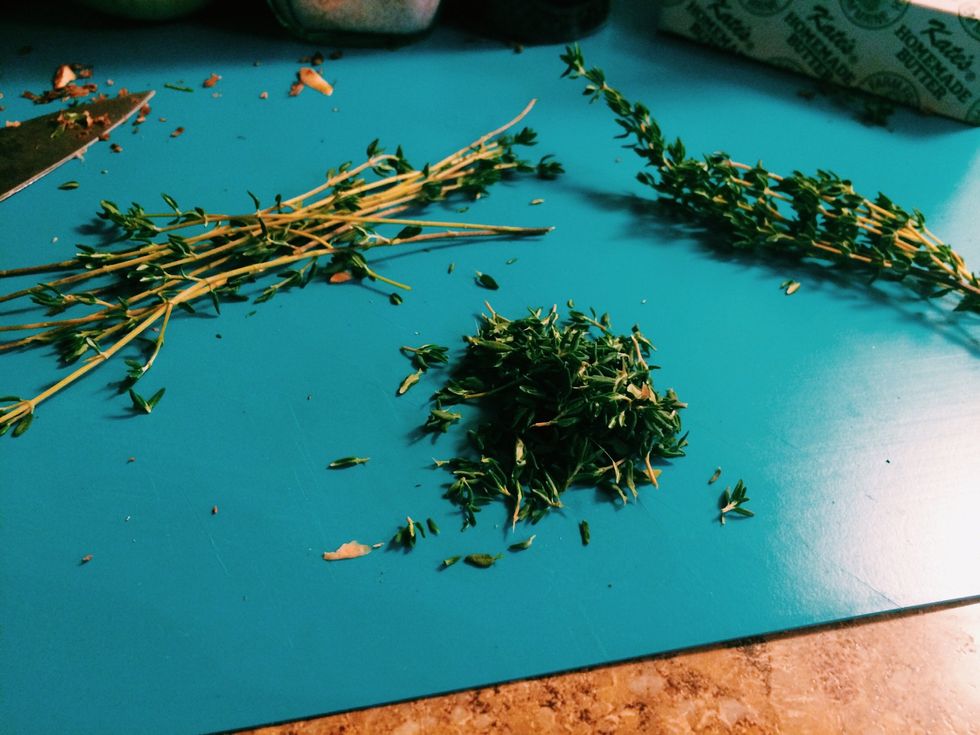 While you wait for the onions to brown, pull your thyme off of the stems. This herb adds a fantastic subtle earthy, clove-like flavor. You can add as little or as much as you'd like.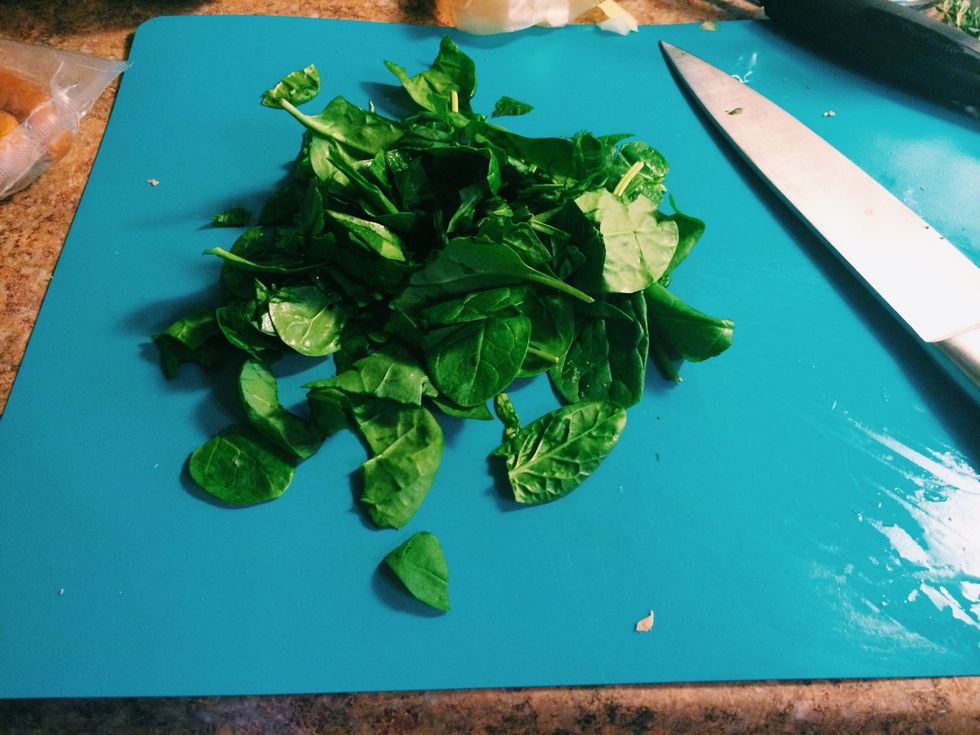 Give the spinach a rough chop
Take the chorizo out of the casings. I only did two, as this was the perfect amount for just a couple of people.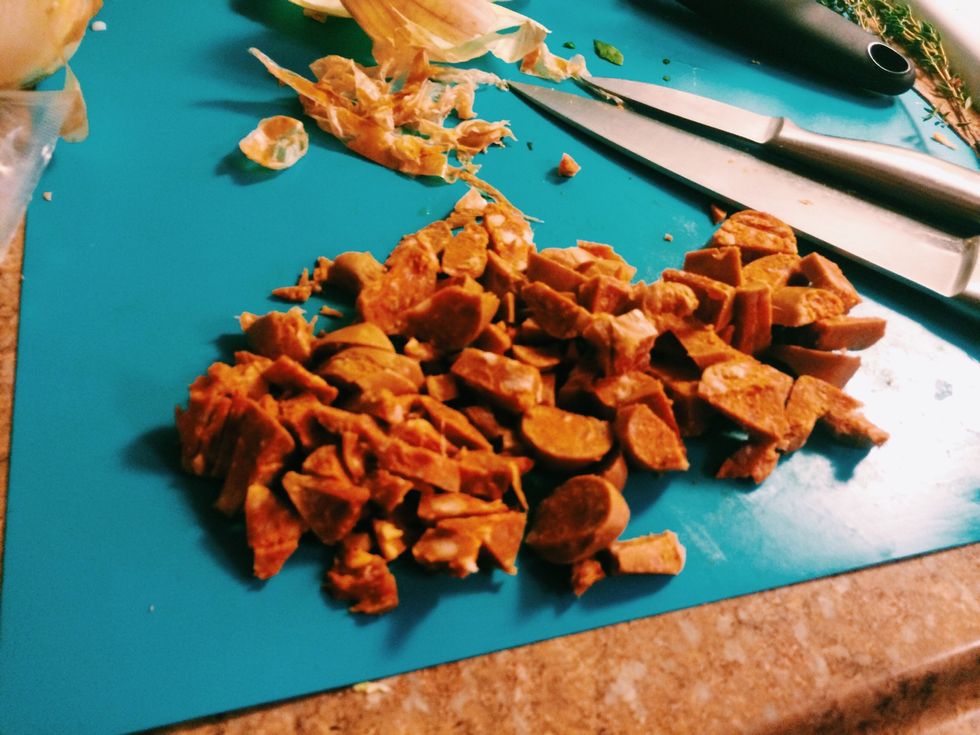 And chop it up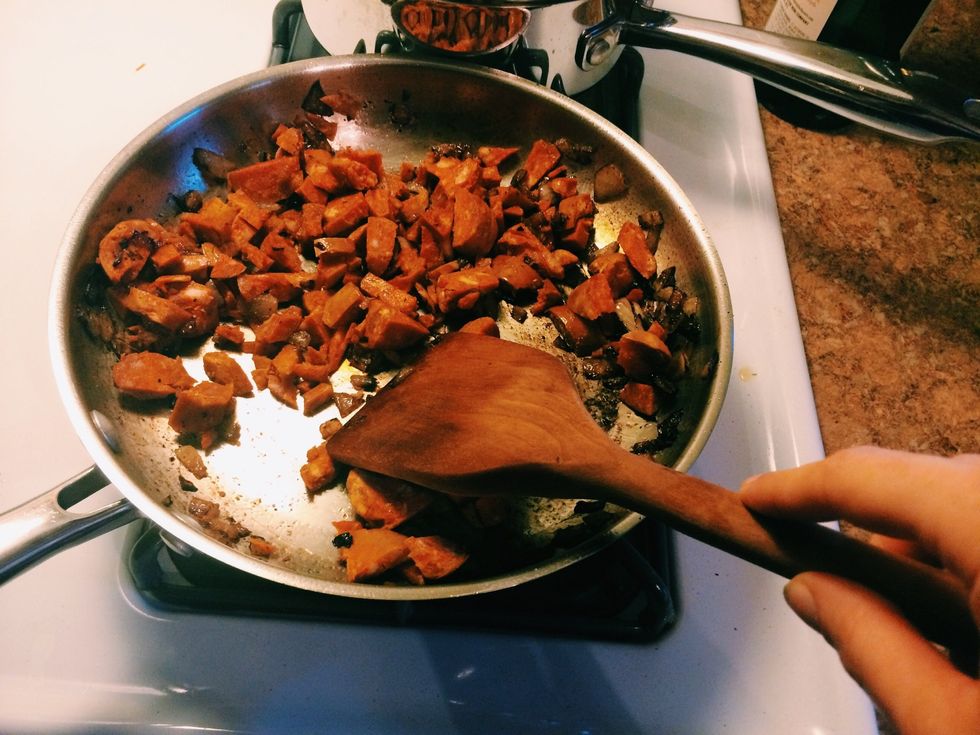 Add to browned onions and cook through, breaking the meat up with your spoon/spatula as you go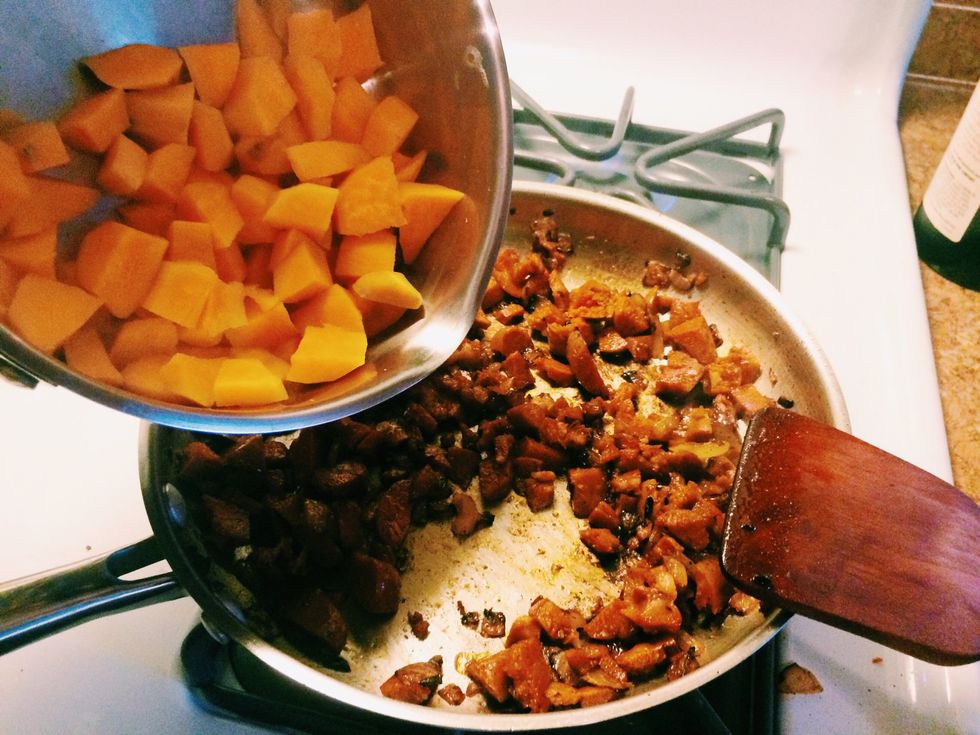 Add in the glorious sweet potatoes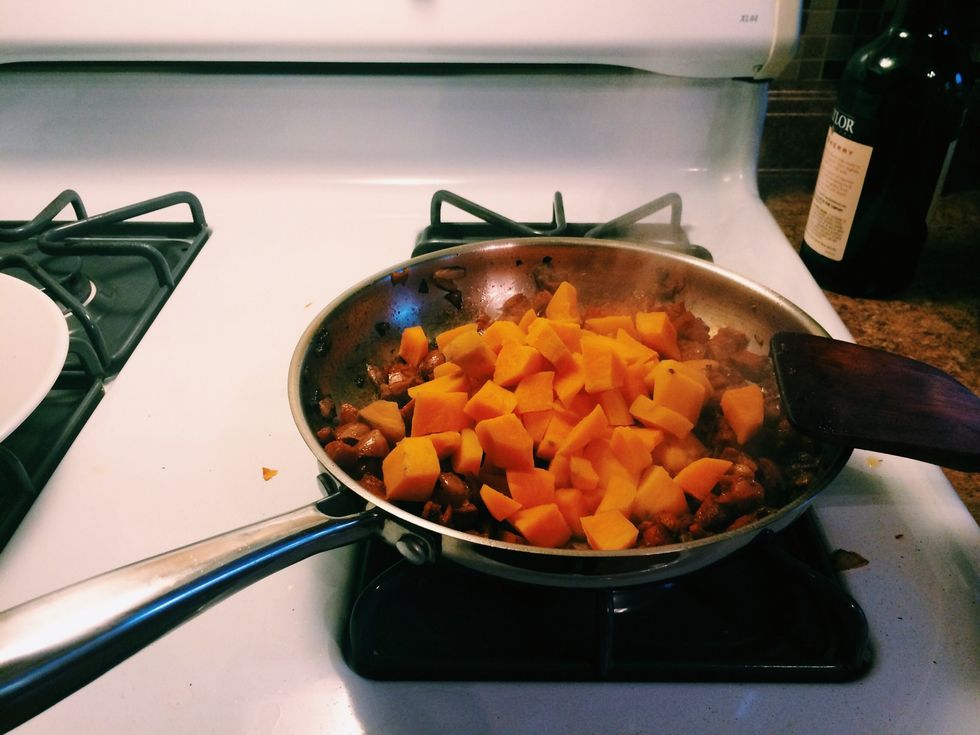 Now would be a good time to throw in some salt and pepper, adjust to your tastes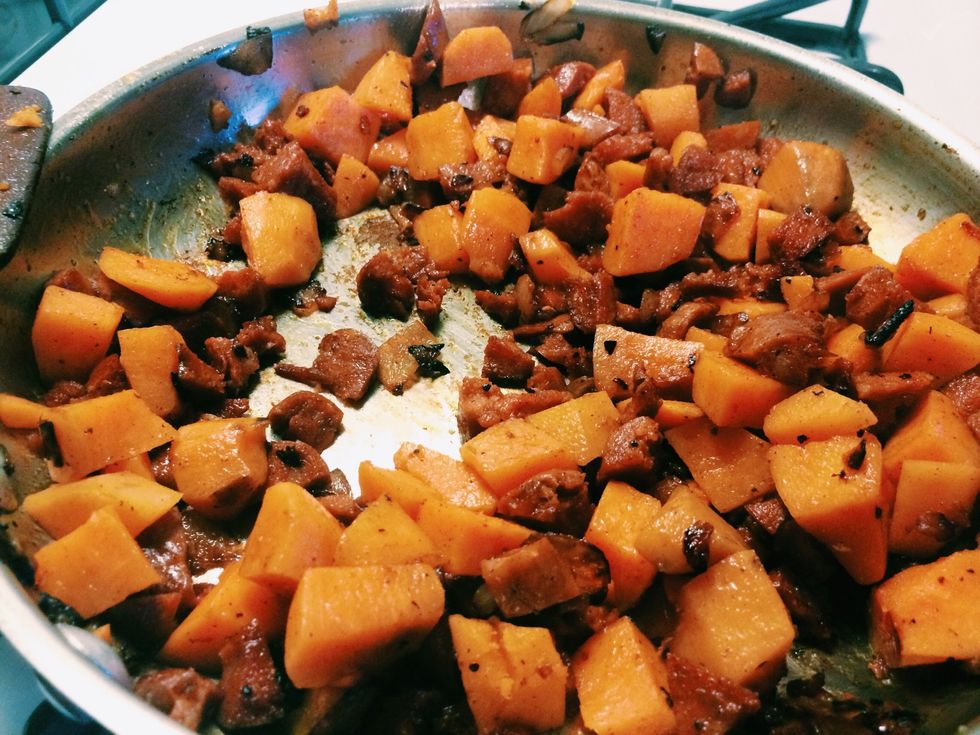 Mix it all up and let it caramelize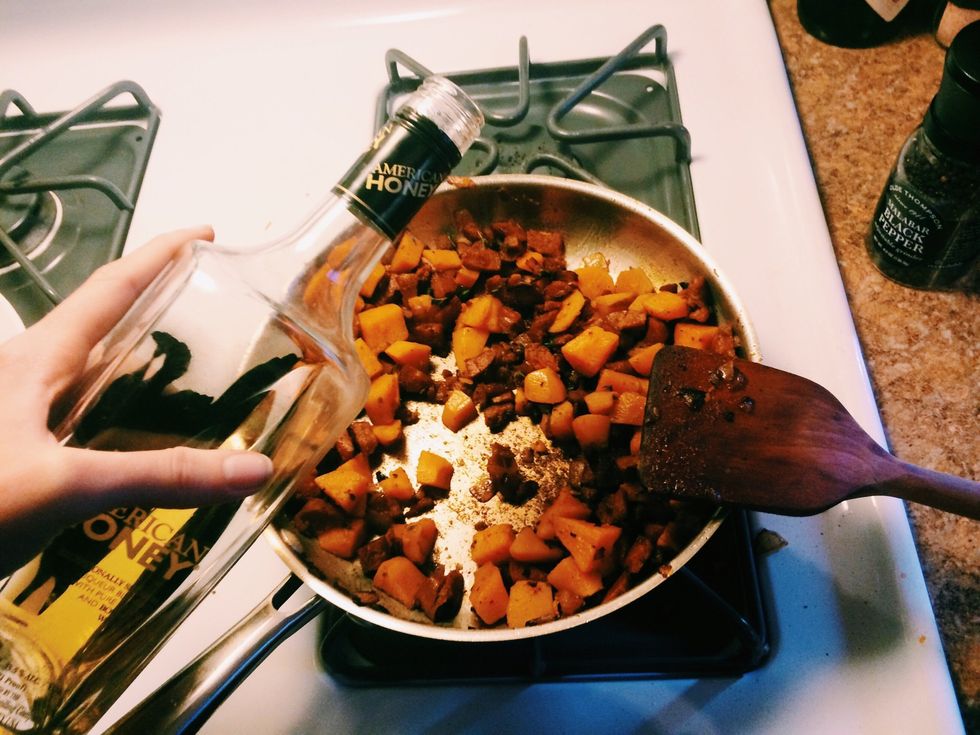 Feel free to skip this step, but if you're on the wild side deglaze with your favorite bourbon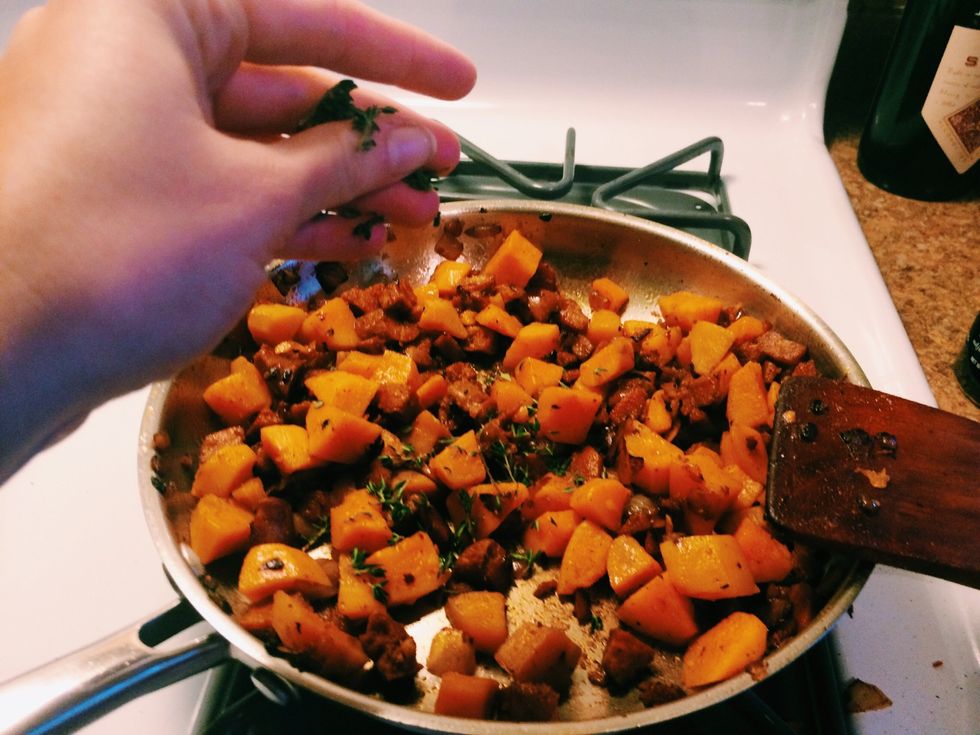 Sprinkle the thyme in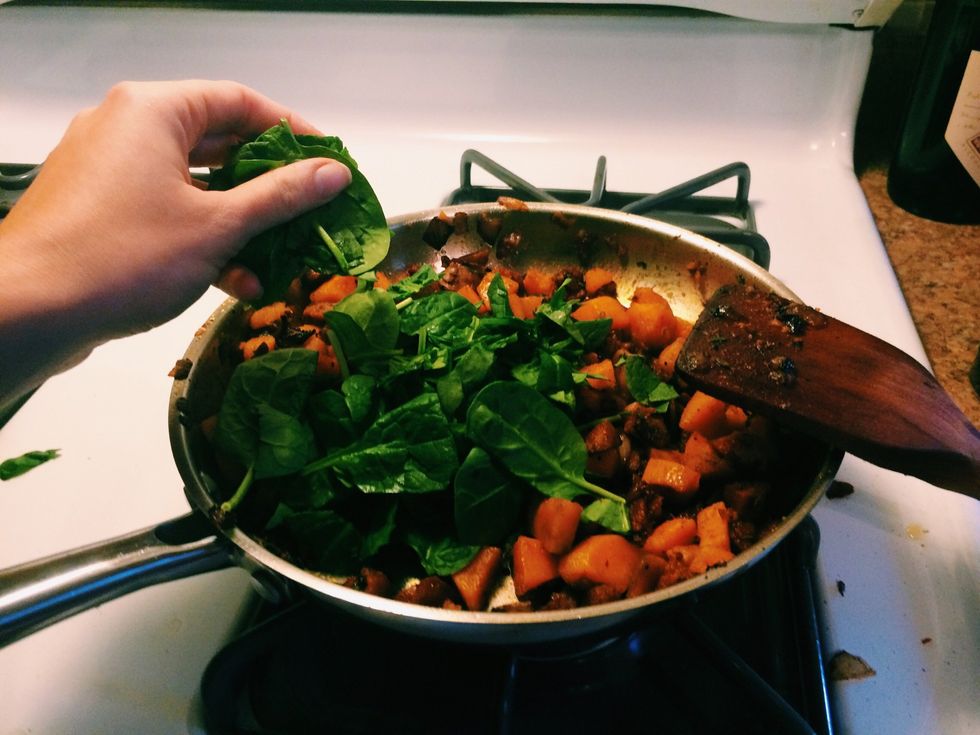 Throw in that chopped spinach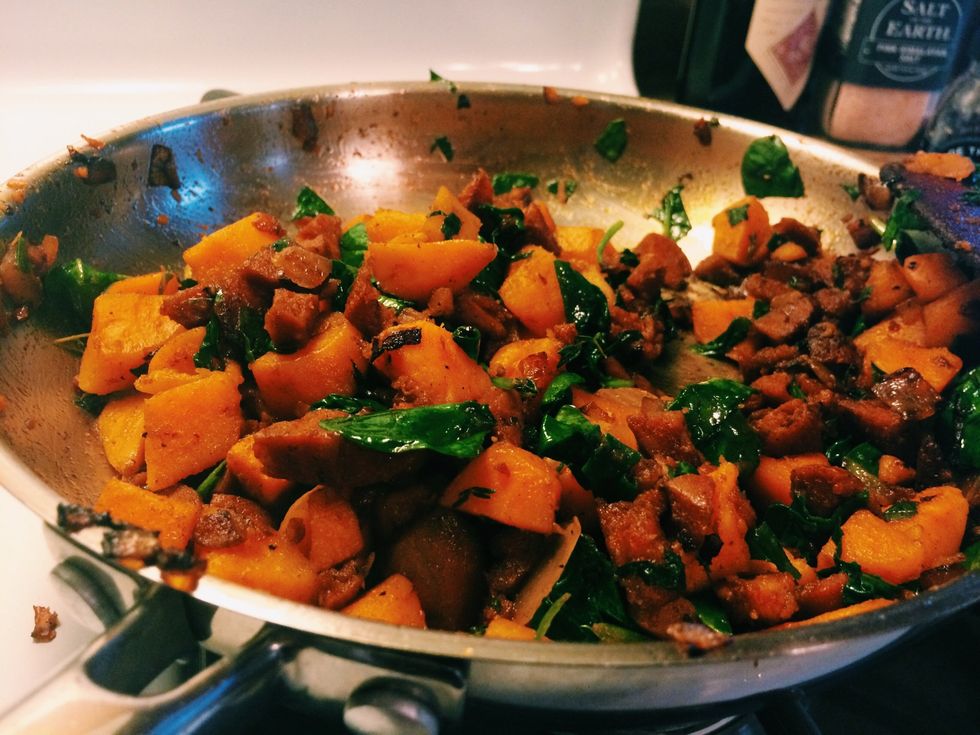 Sauté and let wilt
Top with a fried egg and enjoy!
1.0 Package Chorizo
1/2 Sweet Onion
1.0c Fresh Spinach
3.0 Small Sweet Potatoes
1/4tsp Salt
1/8tsp Pepper
1.0Tbsp Fresh Thyme
1.0Tbsp Butter