How to make sweet plantain empanadas
Who doesn't like the sweetness of a ripe plantain with a savory filling.? I love it. I am sure you all will too.
2191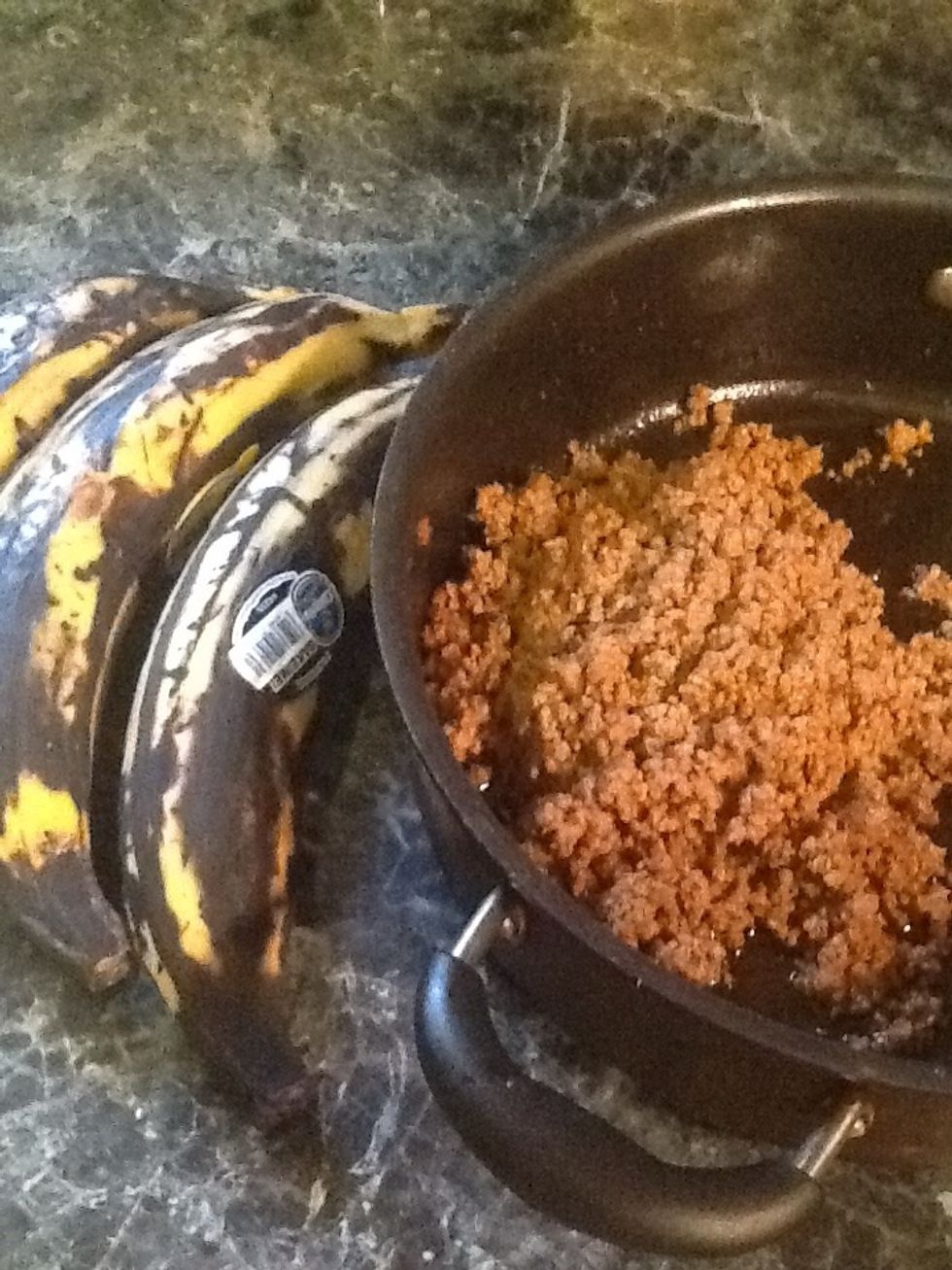 Ingredients: sweet plantains, and Picadillo . Get the ripest sweet plantains. Look for black spots like above.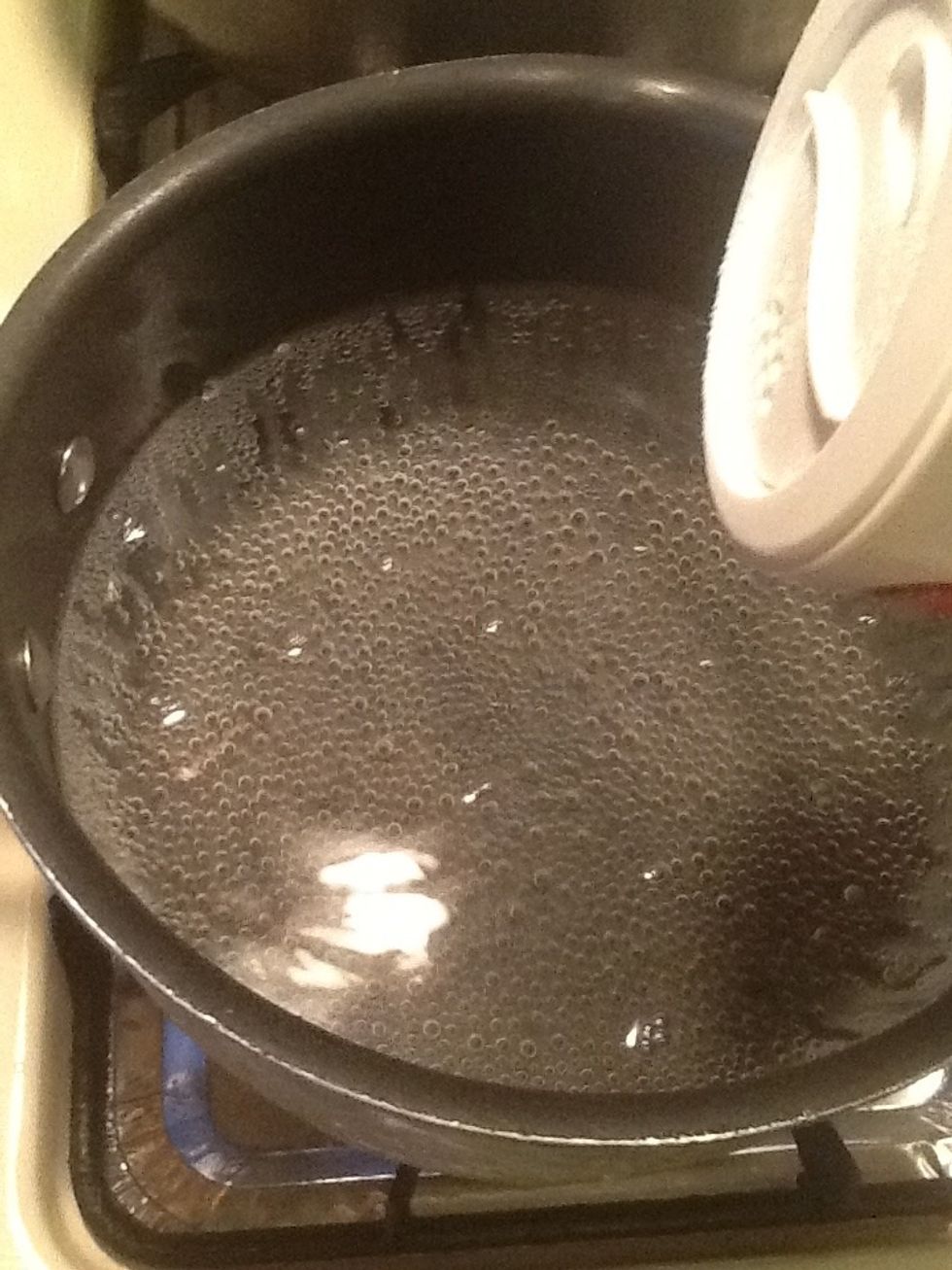 Take a pot of water and set it over medium high heat. Add some salt to the water.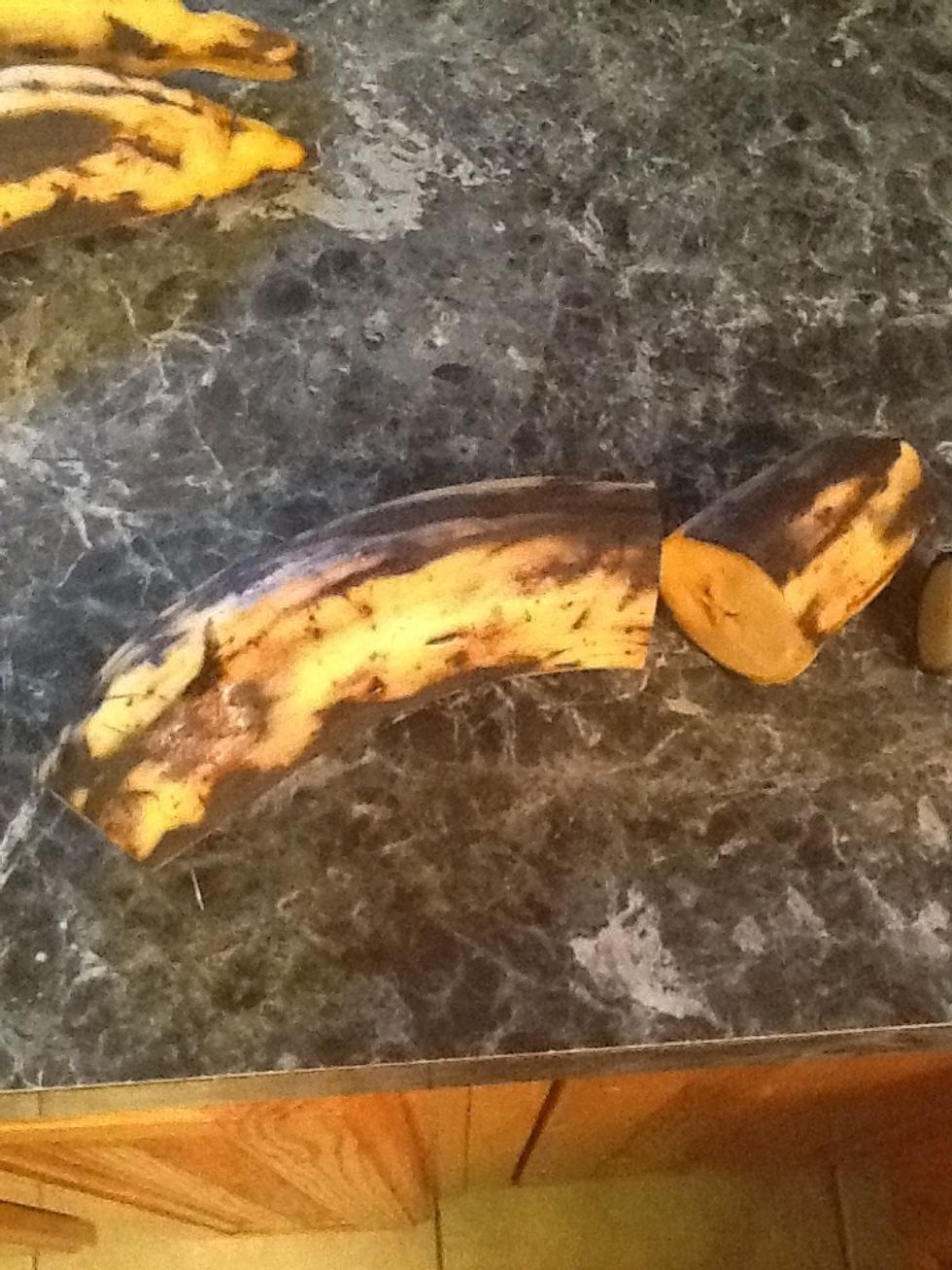 Take the sweet bananas and chop them up. Yes with skin and all, don't worry it will be fine.😁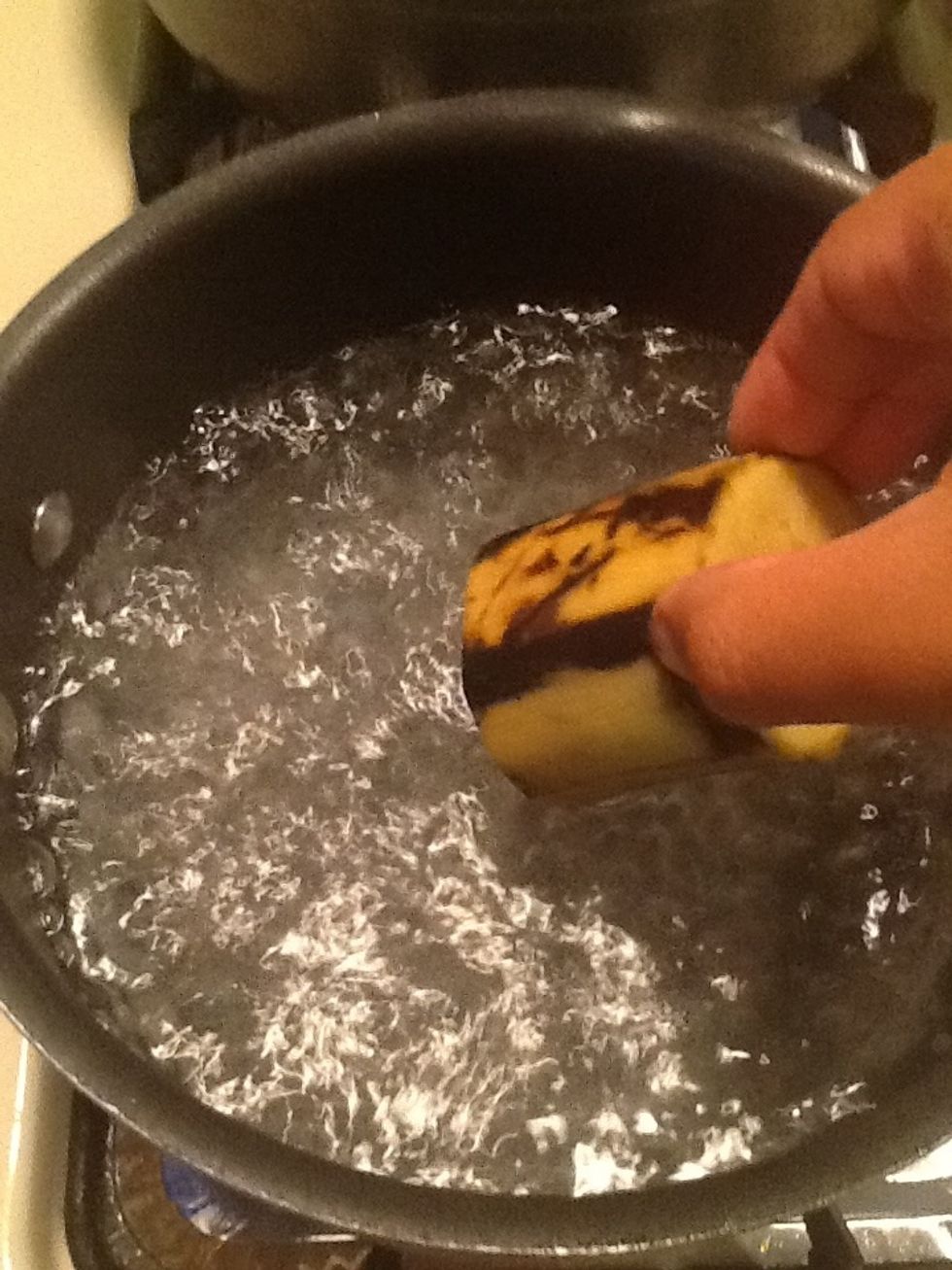 Add it to the now boiling water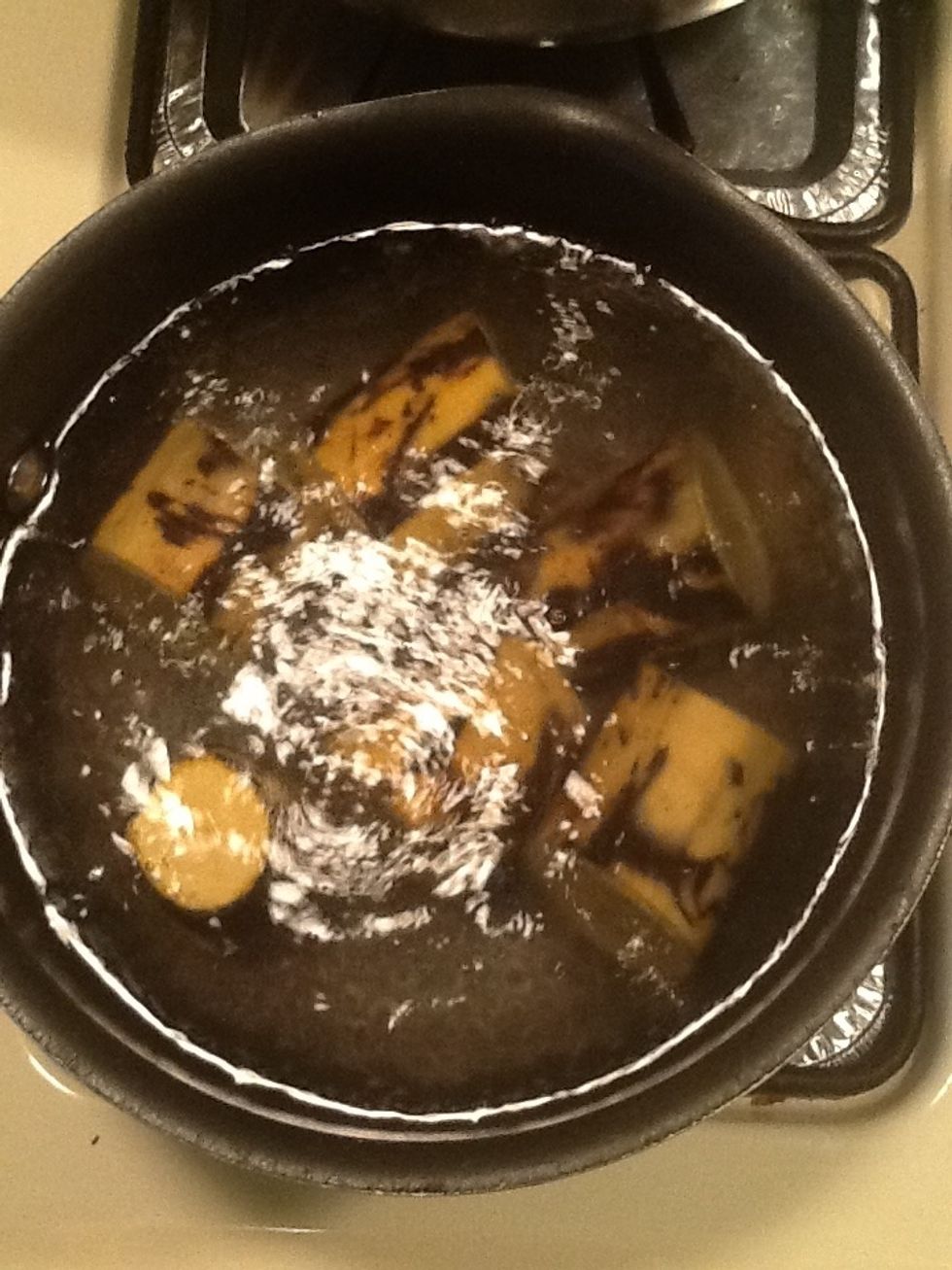 let it cook until the peel has softened, about 20 or so minutes.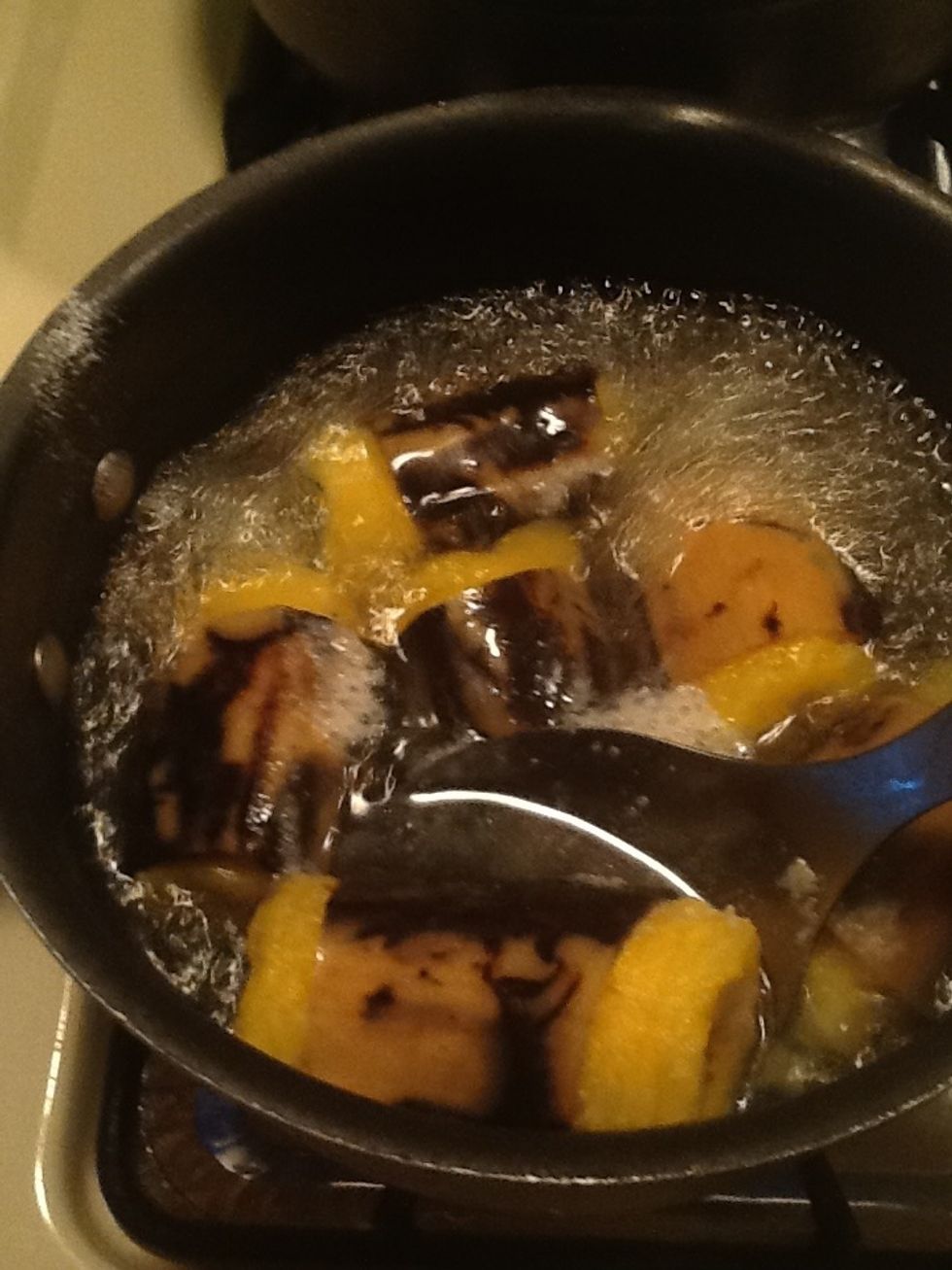 The bananas are now cooked, the bananas have swelled and the peels have softened. Remove them and put them in a plate.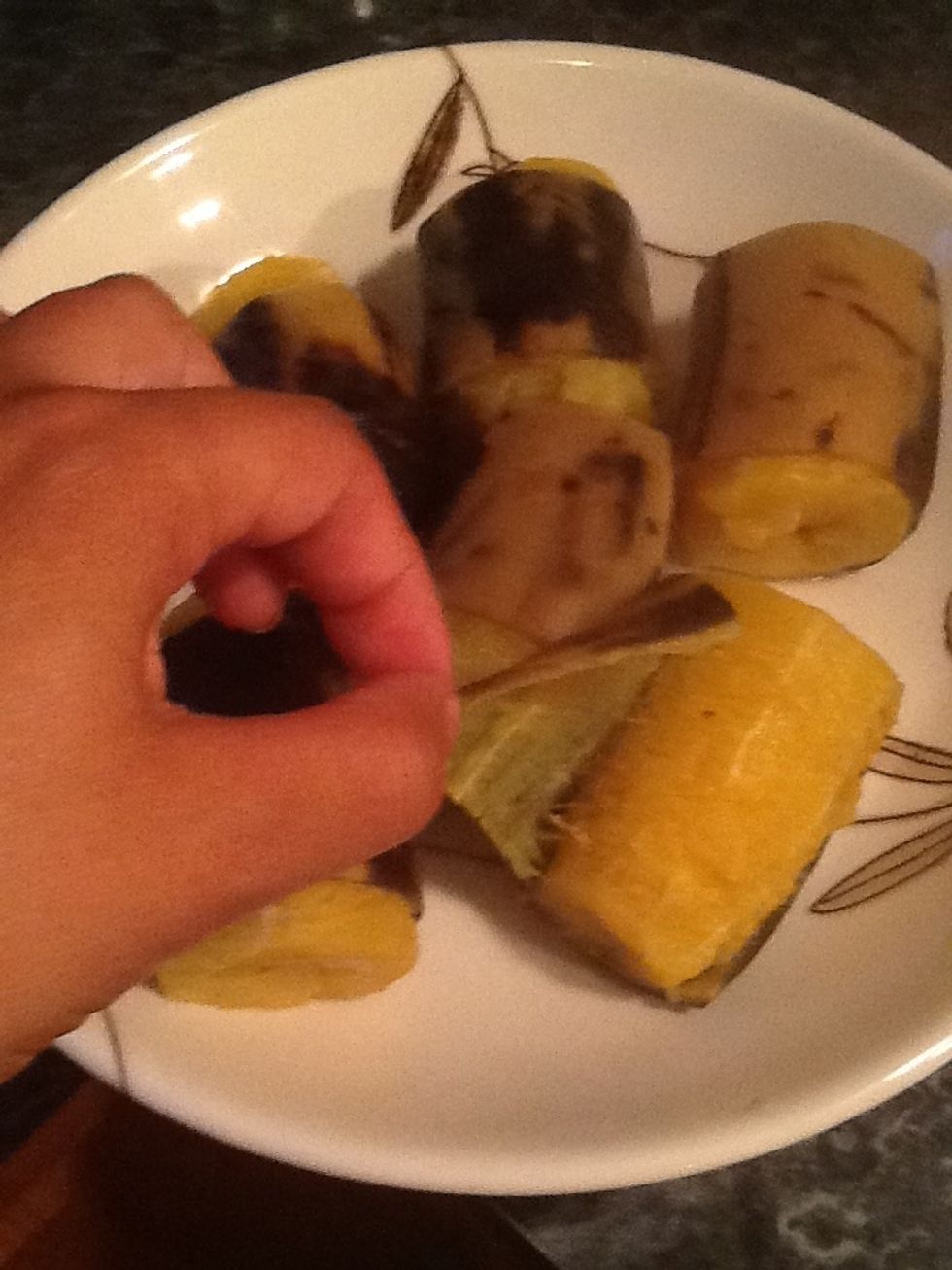 Remove the peel and discard it. Be careful it's hot.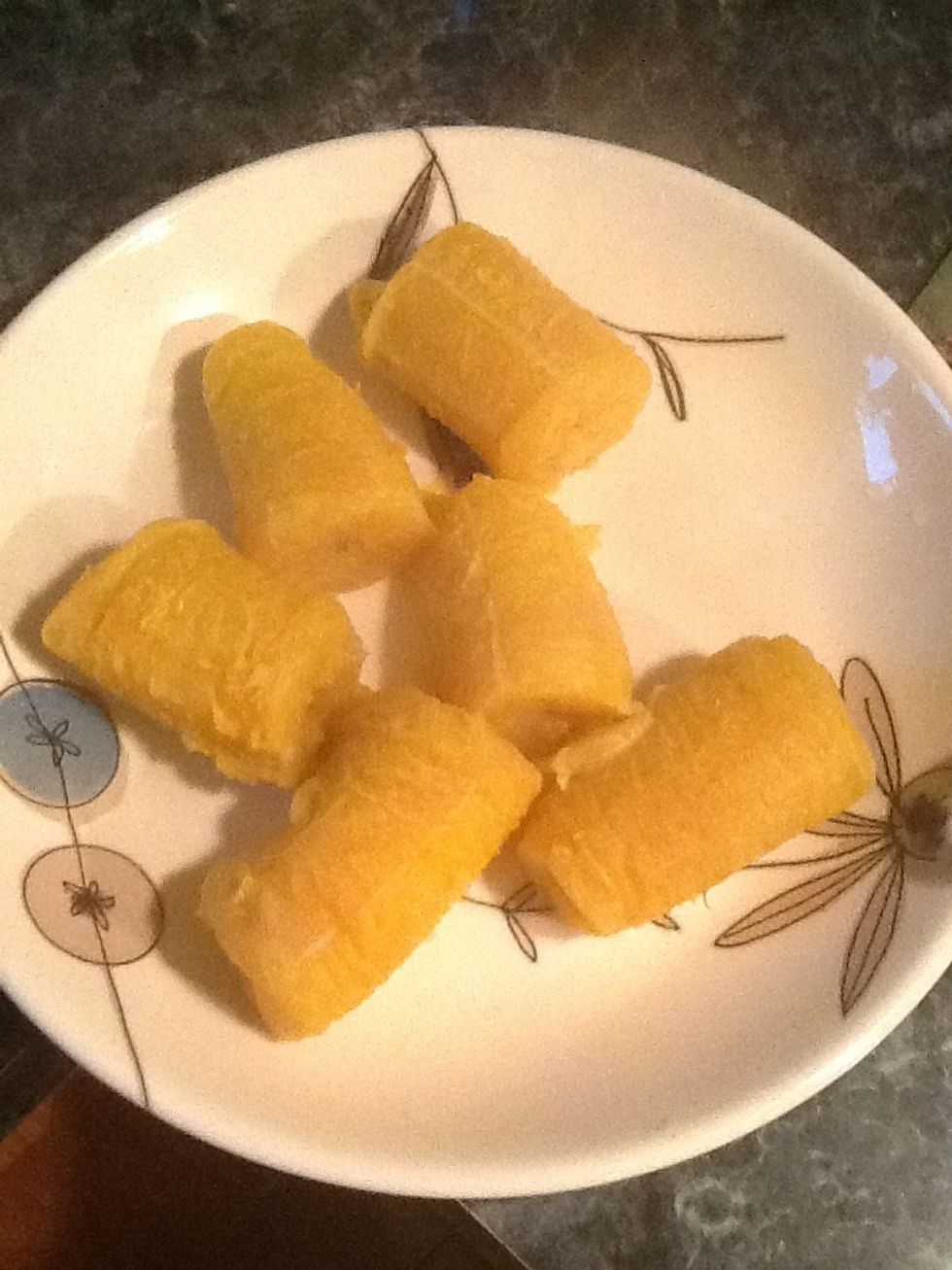 All peeled and ready to be smashed.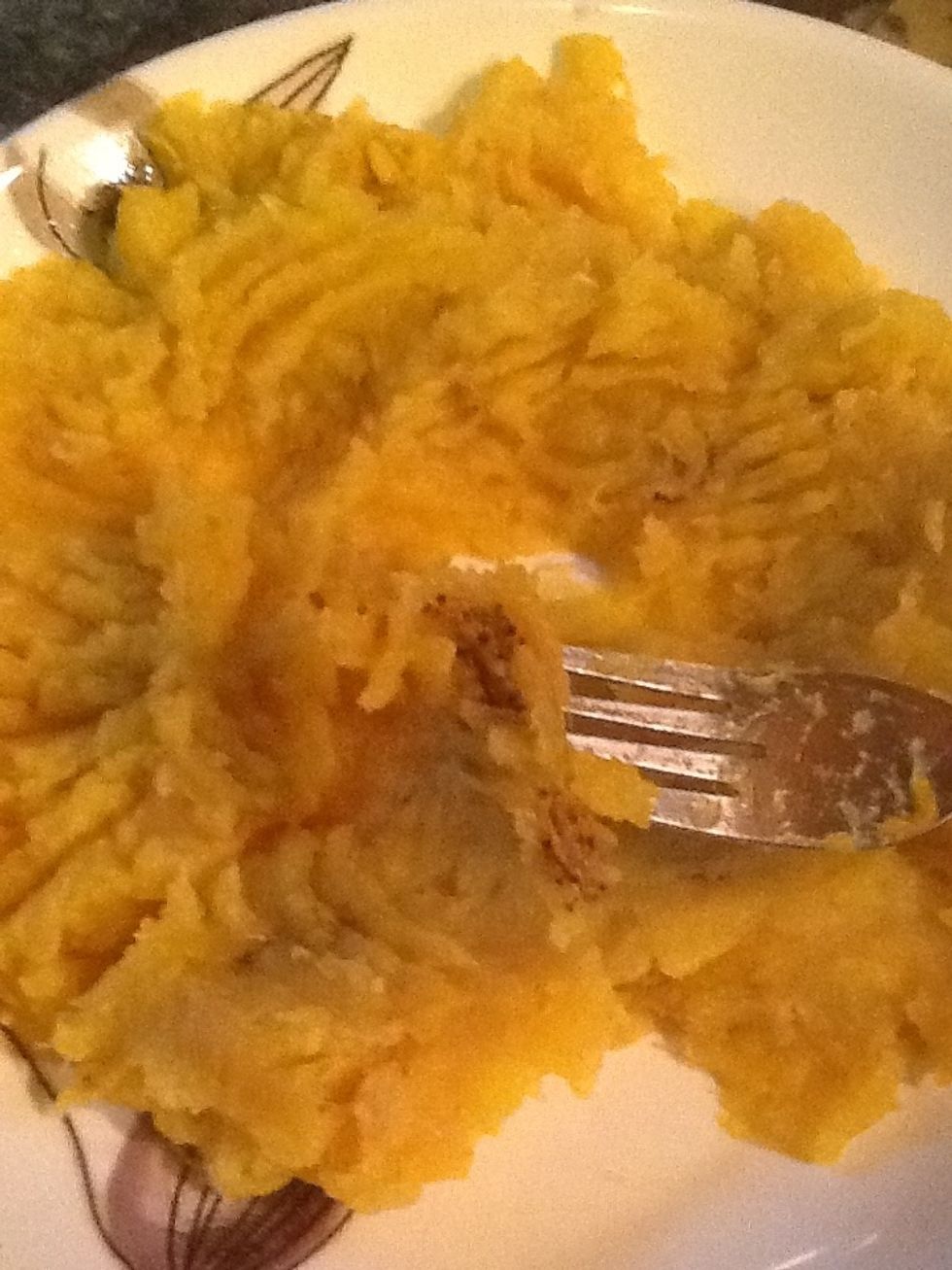 Remove the seeds from the bananas and discard it.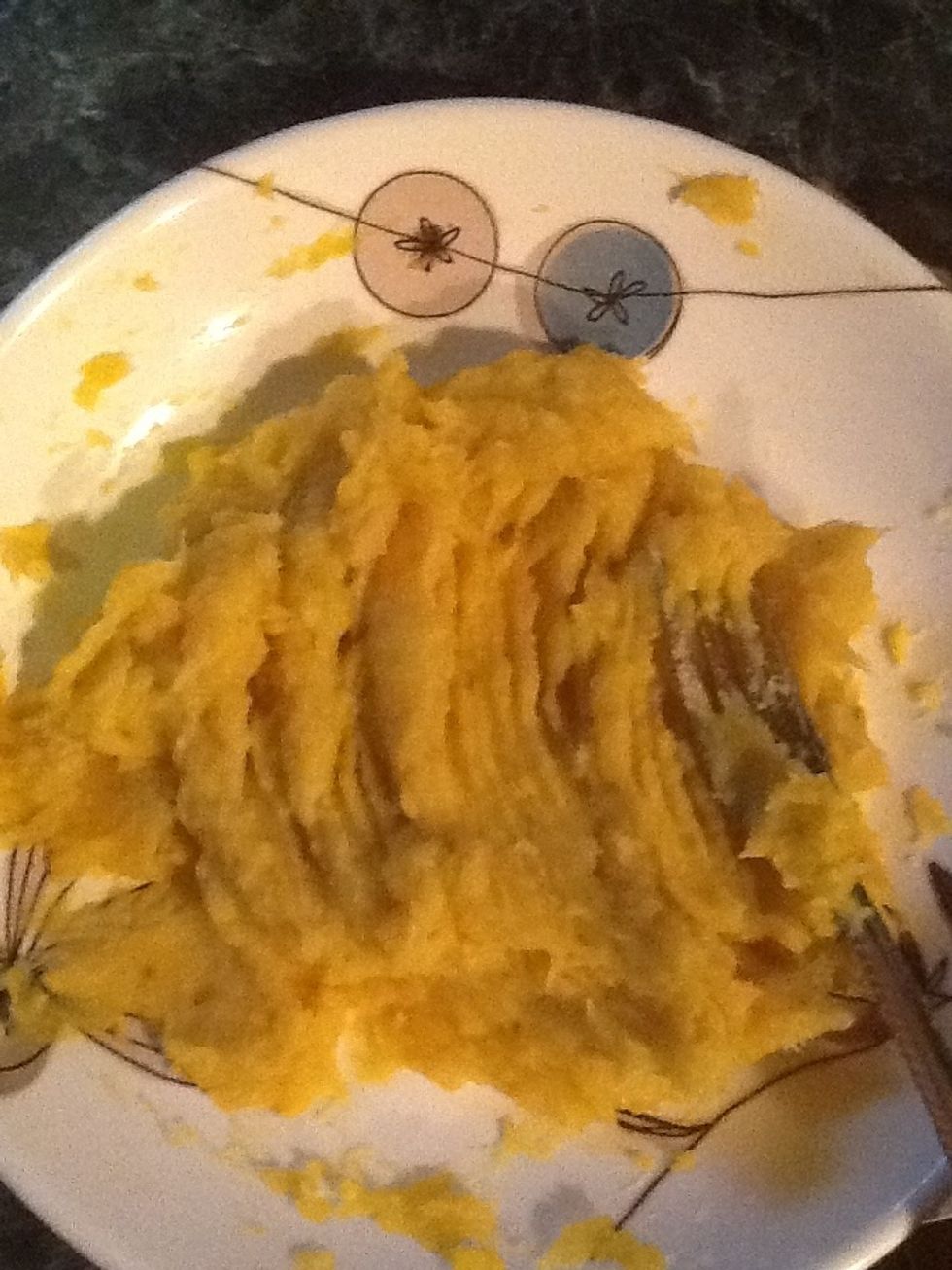 My plantains are ready.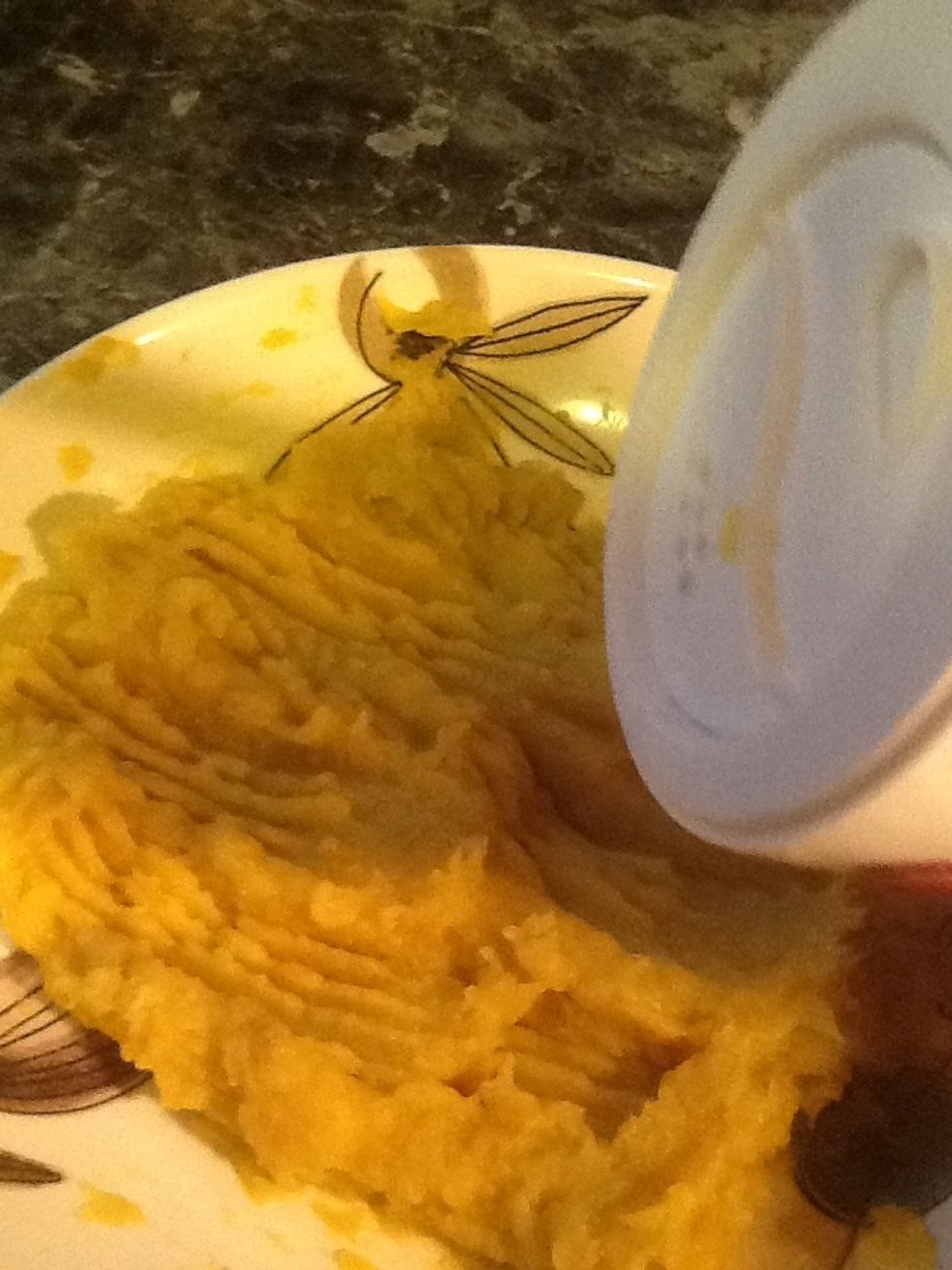 Add some salt at this time and set aside until cool.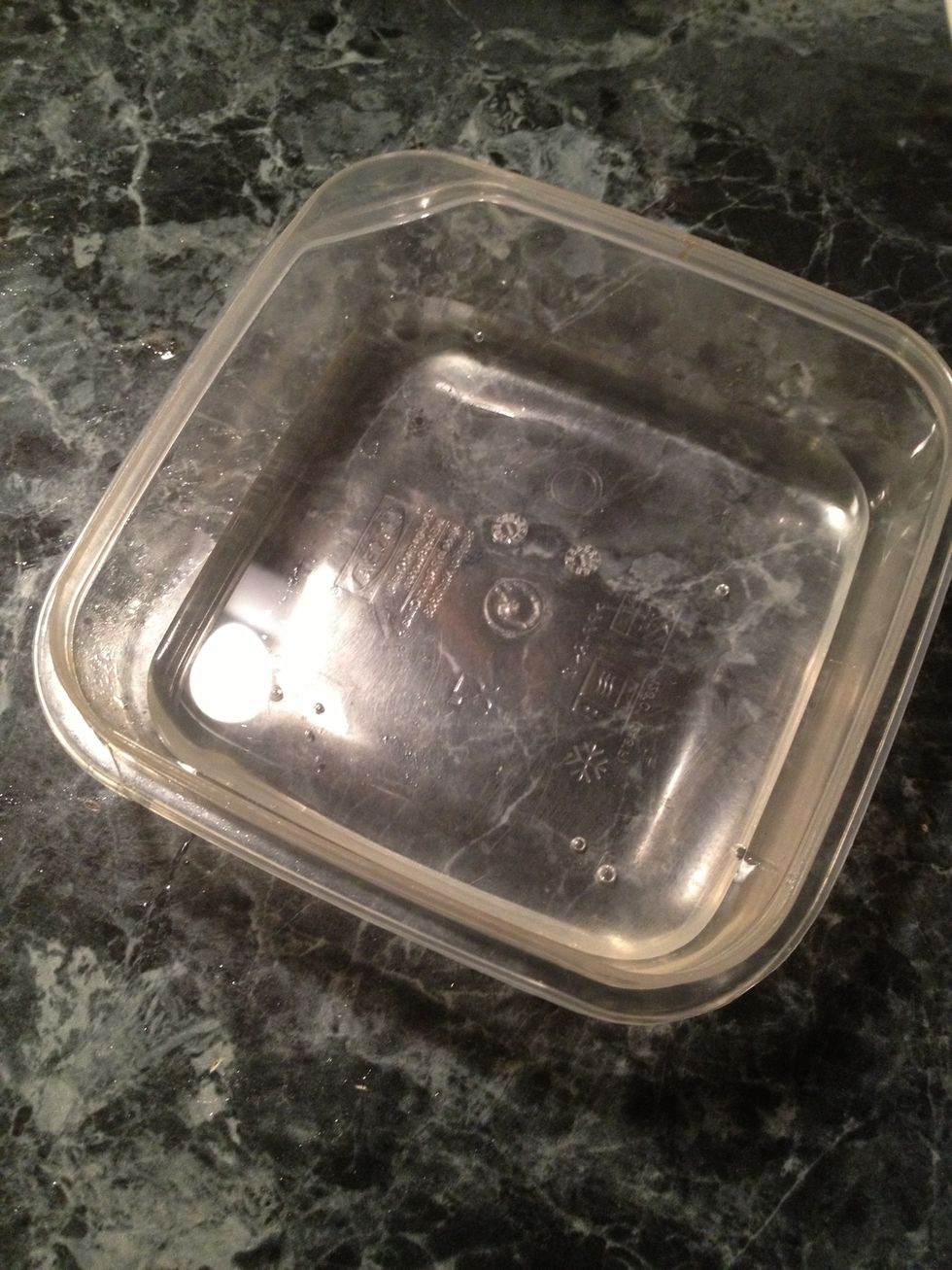 Take some water and put it in a lil bowl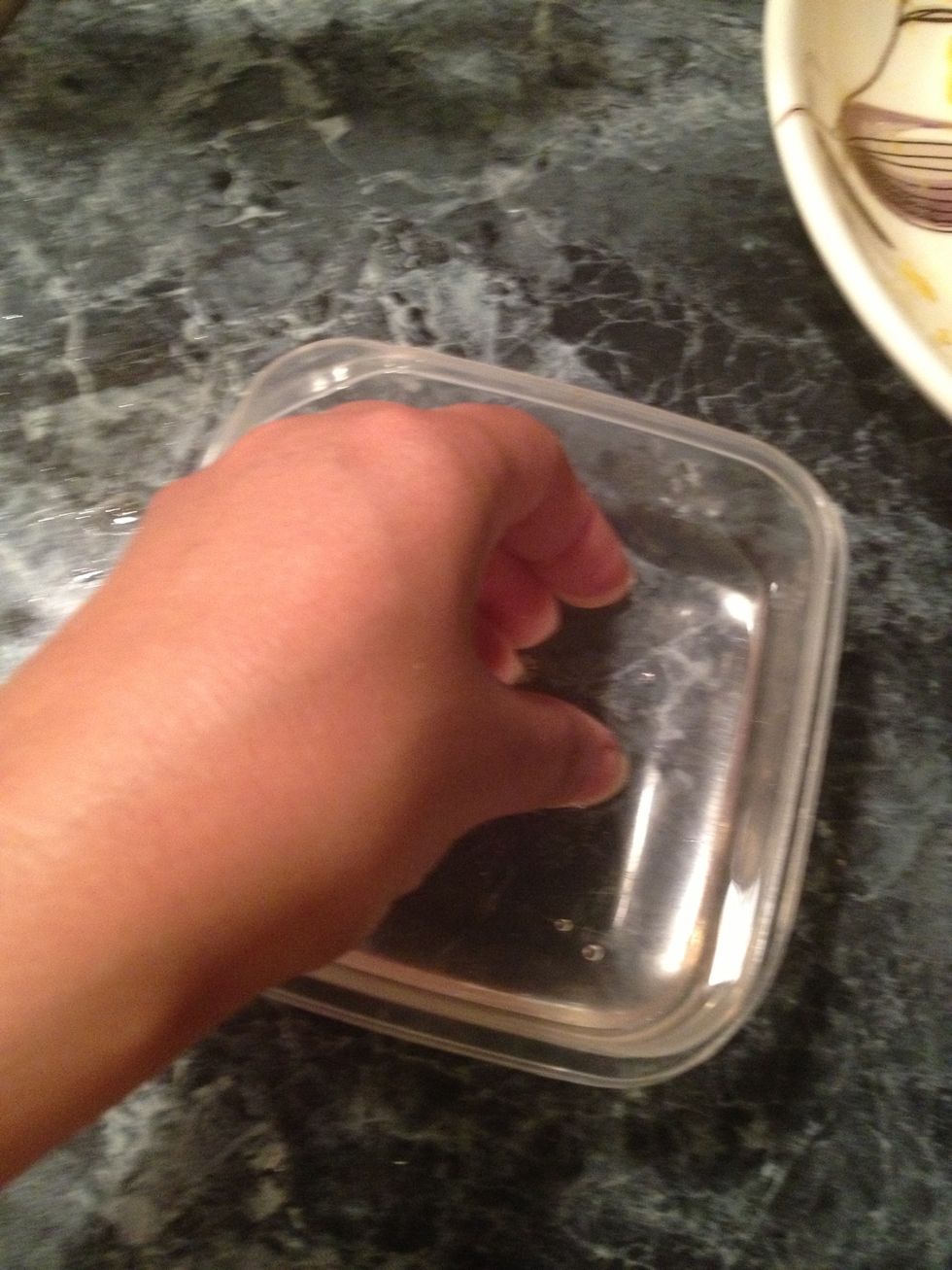 Wet each of your hands.
Take some of that plantain in your hands, mash it down with the palms of your hand in a circular motion making it flat.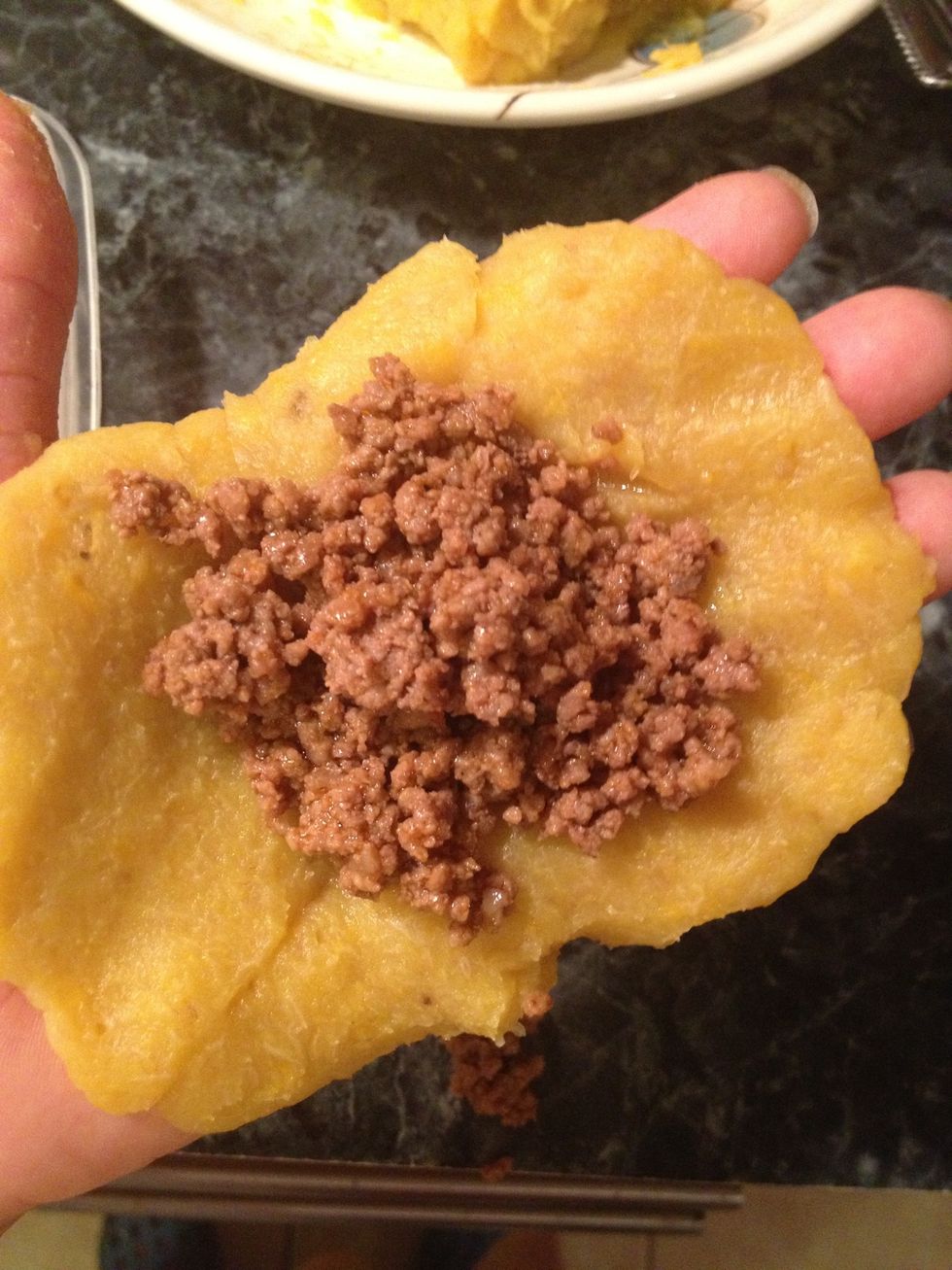 Add some Picadillo to the center. If you don't have picadillo, make it with some cheese or any filling you want..😀😃😊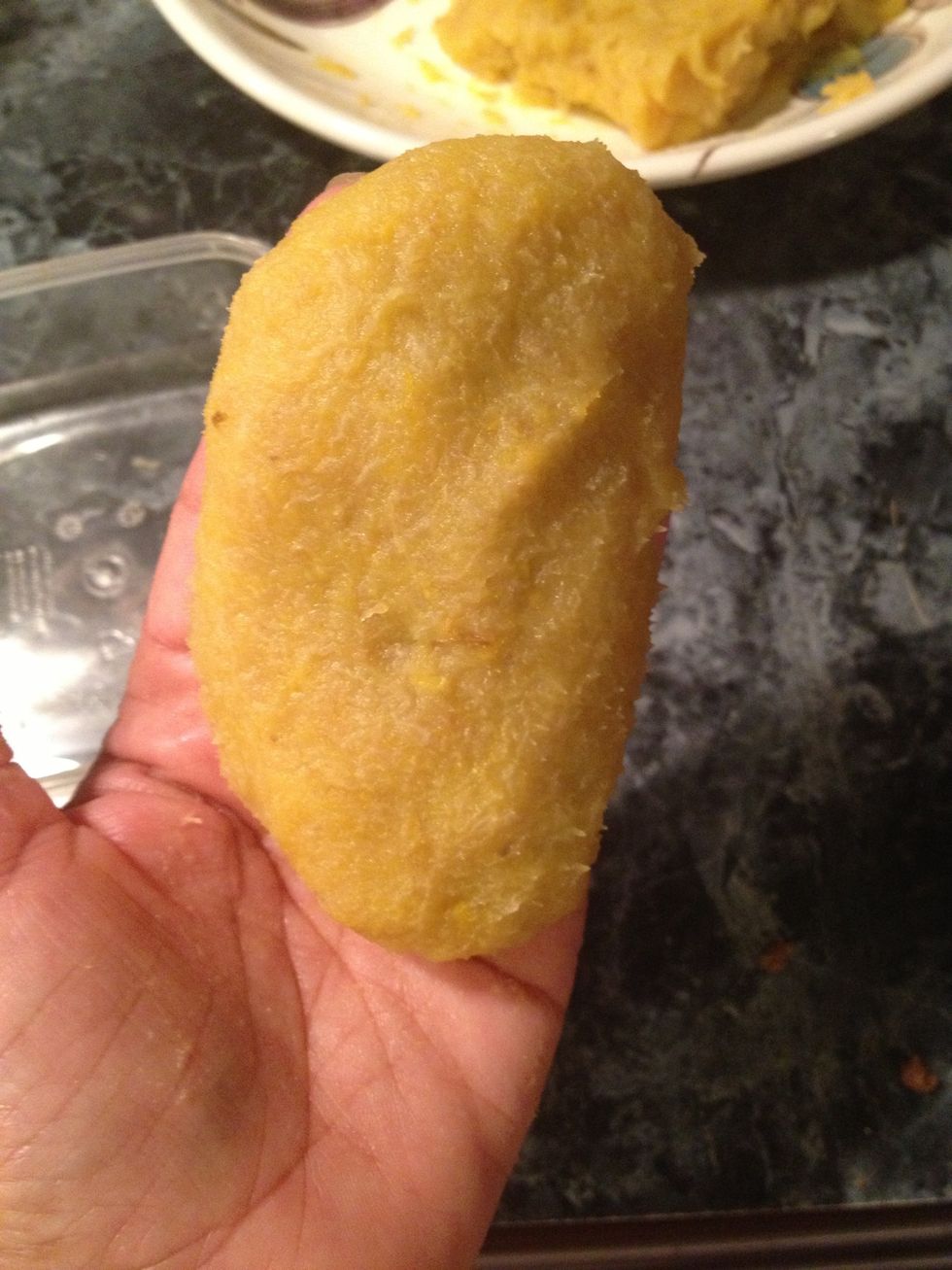 Close it up.
You can also take some plantain,shape it into a ball. Put some wax paper on top of the ball and under. Take a plate & press it down. You know like a tortilla press?
Remove the top wax paper, fill it then using the wax paper below the plantain,carefully fold it in half and shape it into an empanada and close it by pressing it together .😀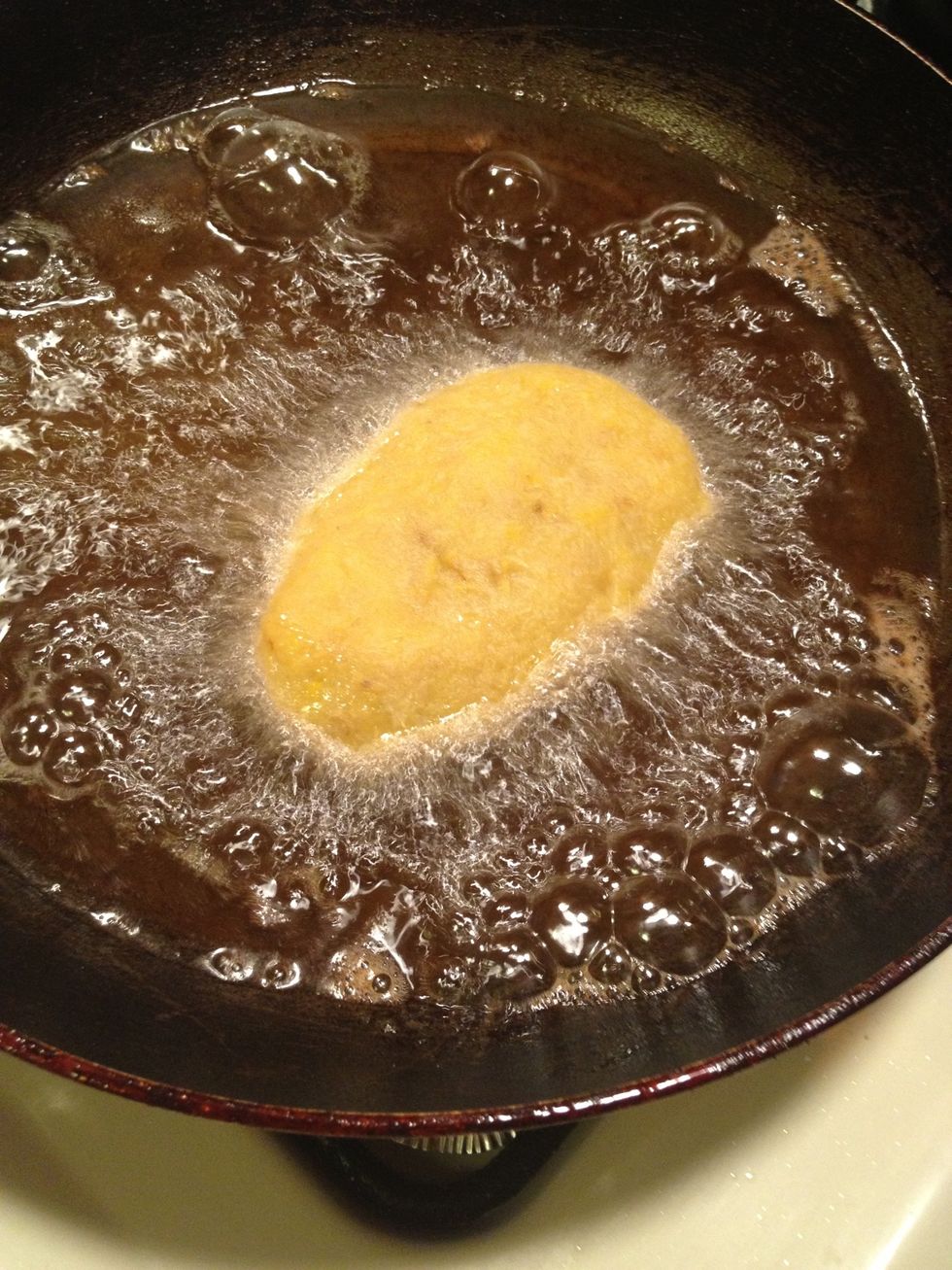 Take a pan put some oil in it and set it over medium high heat. To the pan add the sweet empanada.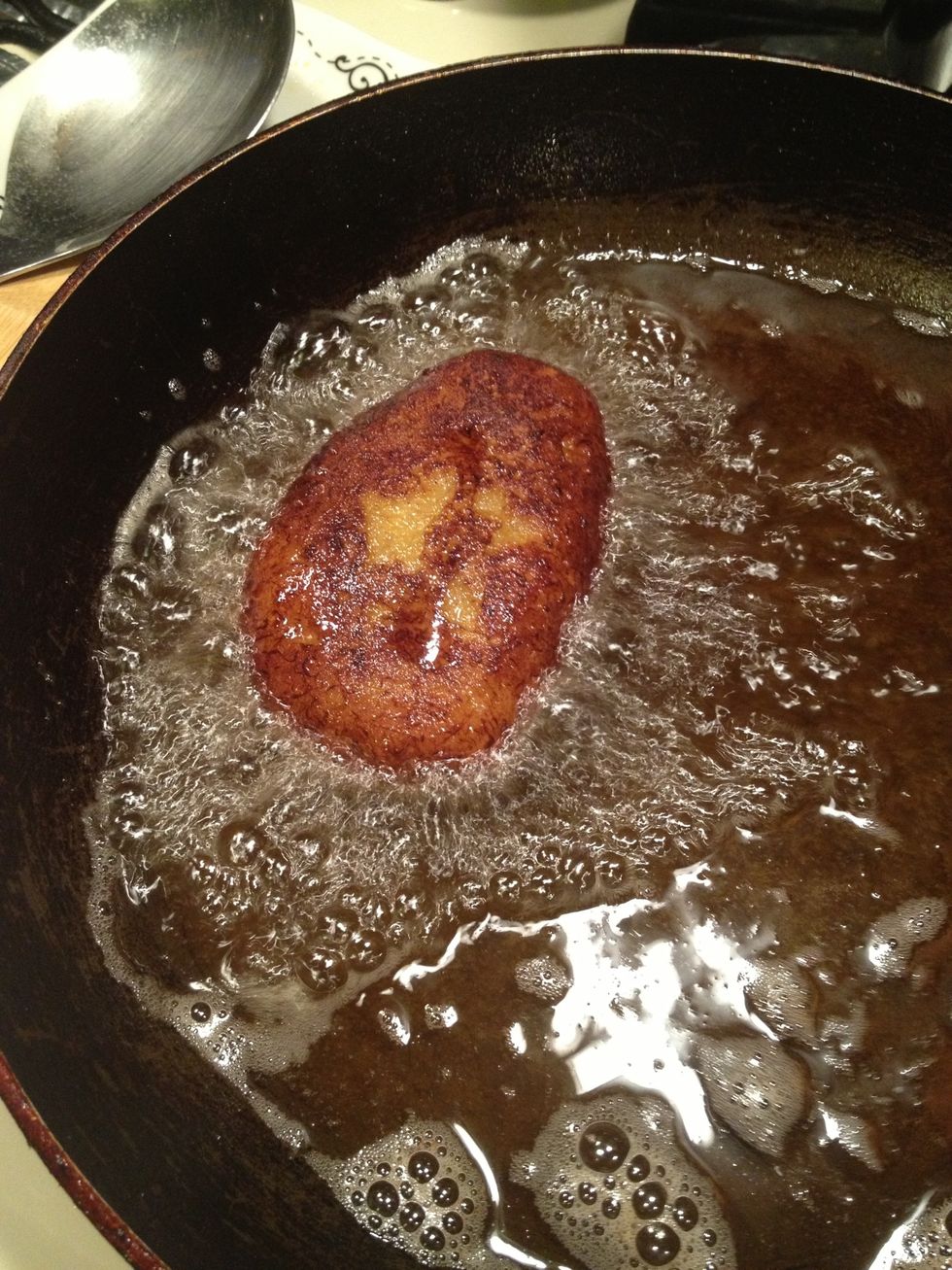 Fry it until golden brown.
This empanada will burst with flavor in your mouth. The sweet and salty flavor is to die for. Enjoy
4.0 Sweet plantain
1.0lb Picadillo(see my guide)
Cheese