How to make sweet pickled red cabbage
Traditional condiment to a Danish Christmas dinner. Sweet and spicy with a bite from the vinegar.
573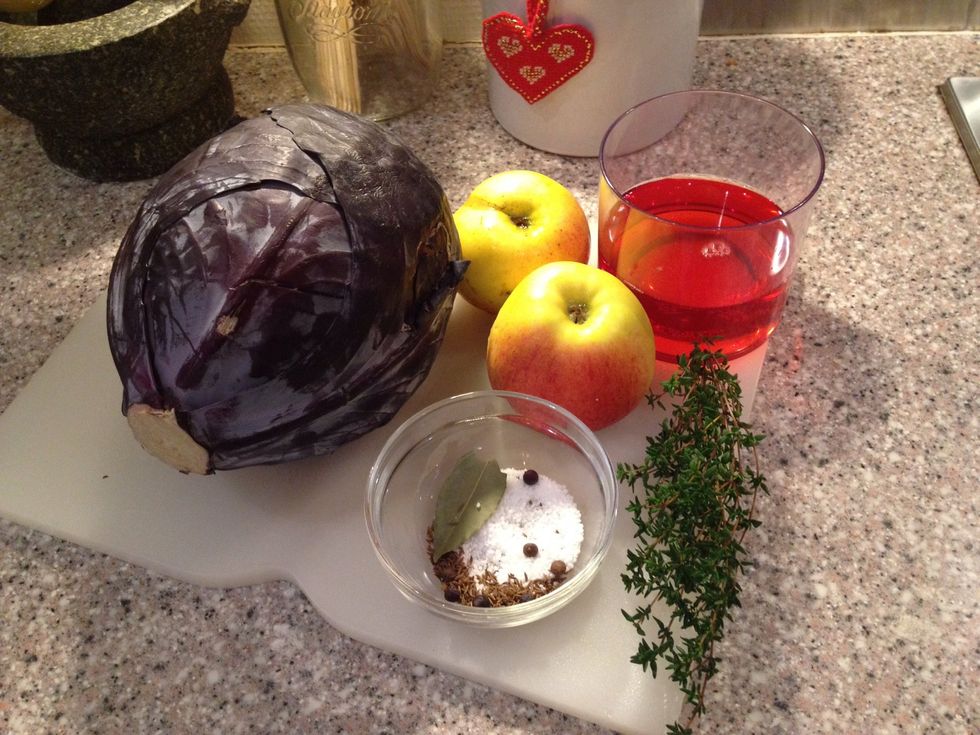 This is not sauerkraut. This is what every Dane will have on the table on Christmas Eve. You can experiment with the spices, try cloves , star anis or cinnamon.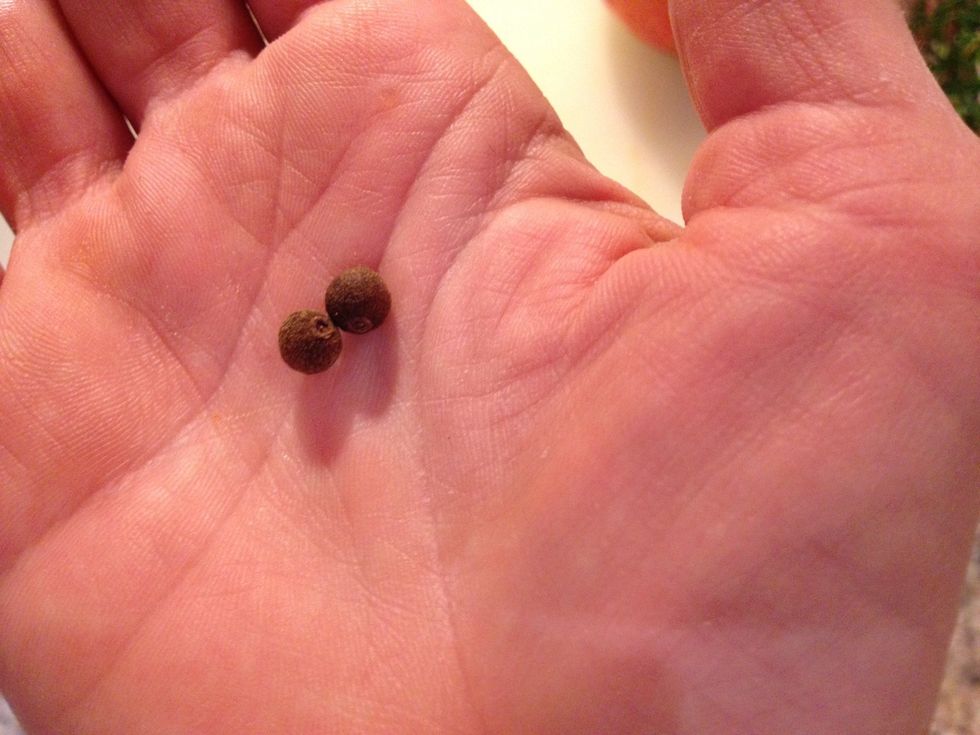 Allspice. Crush them lightly before adding to the pot.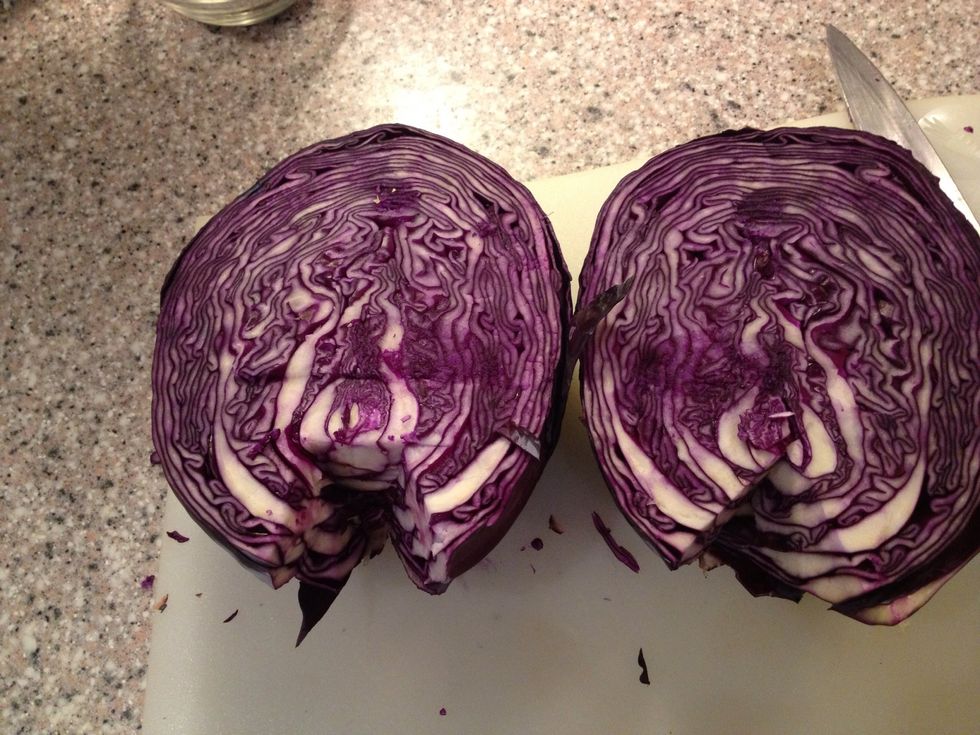 Cut out the stem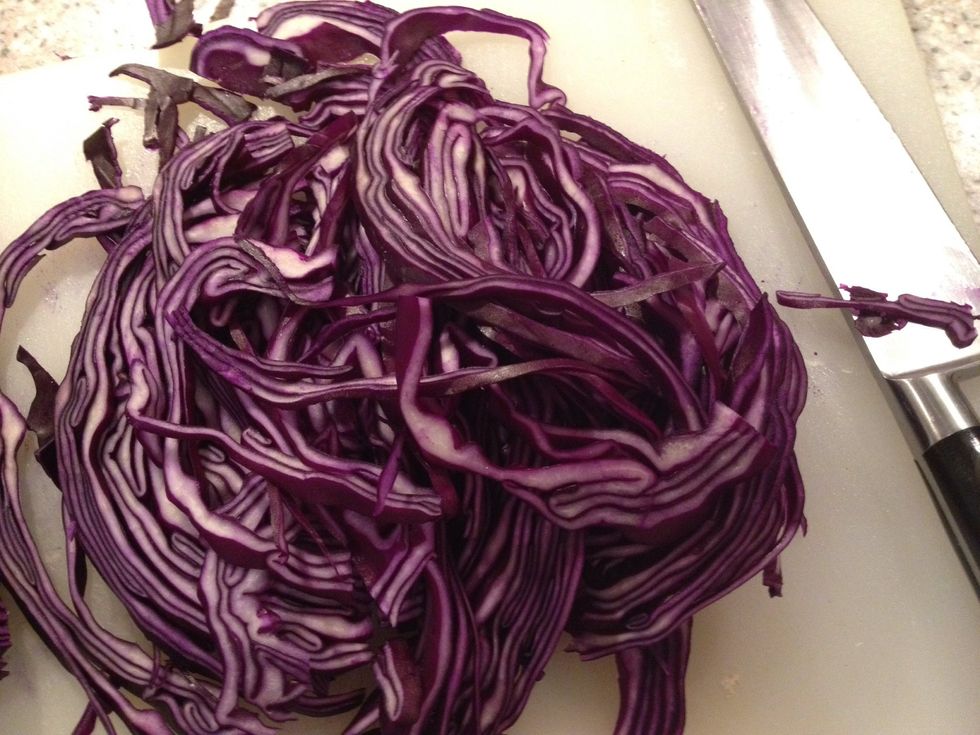 Chop the cabbage as thin as possible.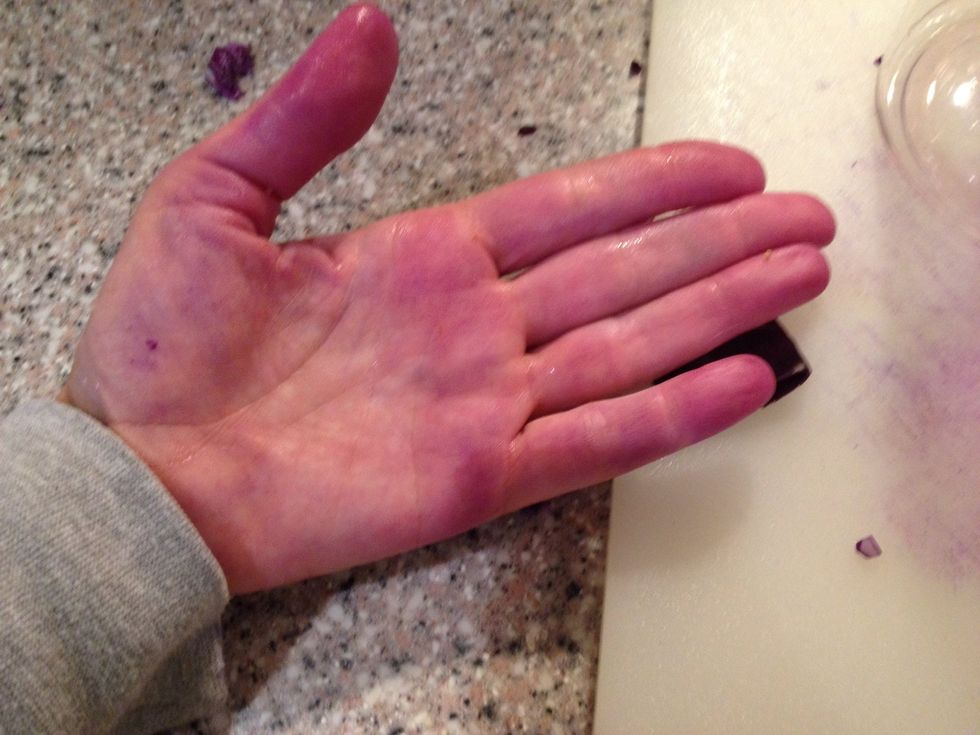 Use gloves if you don't like purple hands and nails.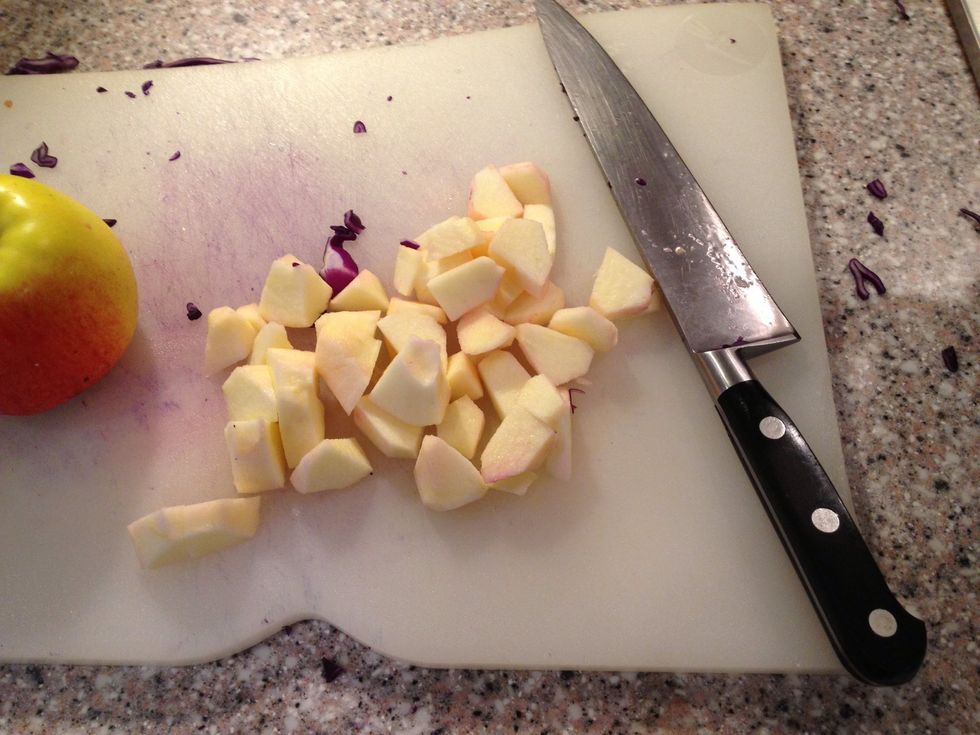 Dice the apples.
Everything goes in to the pot except the sugar. Boil on as low as possible for 3 hours. Stir when passing by.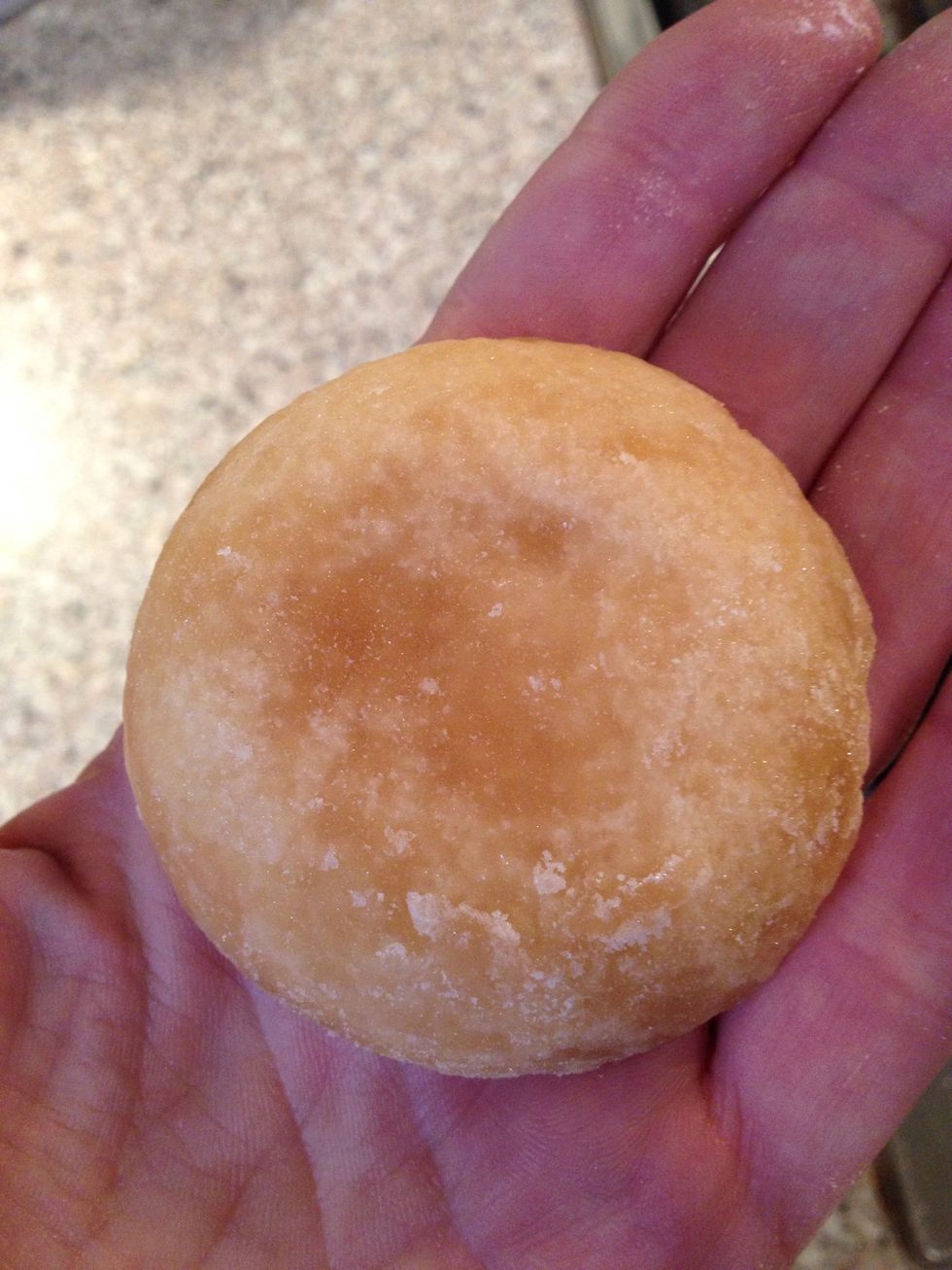 I added the palm sugar late, because I wanted the apples to turn into mash. That will not happen if you add sugar at the beginning. The same goes when you are making apple sauce, wait with the sugar.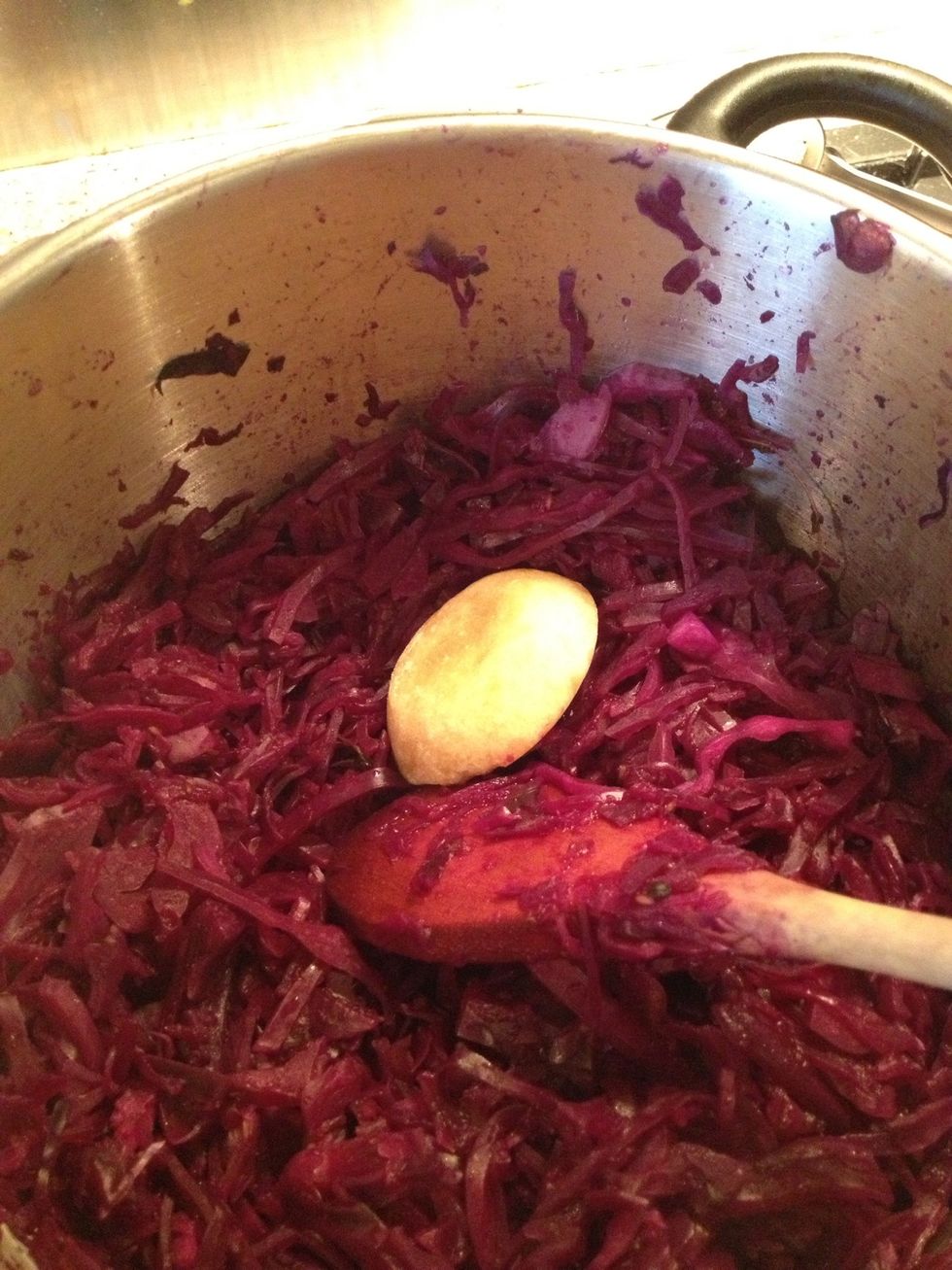 After one hour I added the palm sugar. Use any sugar you got. You can also use maple sirup. Taste the cabbage, mine needed some extra vinegar.
Serve hot with pork, chicken, duck or goose. Will keep in the fridge for a month or two. I'm going to use some of the pickled cabbage as gifts to family and friends.
1.0 Head of red cabbage
1/2c Apple Cider vinegar
1.0c Cranberry juice
2.0 Whole Allspice
3.0 Juniper berries
1.0 Bay leave
1/2tsp Salt
1/4c Palm sugar
2.0 Apples
1.0bnch Thyme
1.0tsp Caraway seed