An easy, sweet and tangy recipe for meatballs sure to please the family or a small party. Increase servings for a huge party of guests :)
751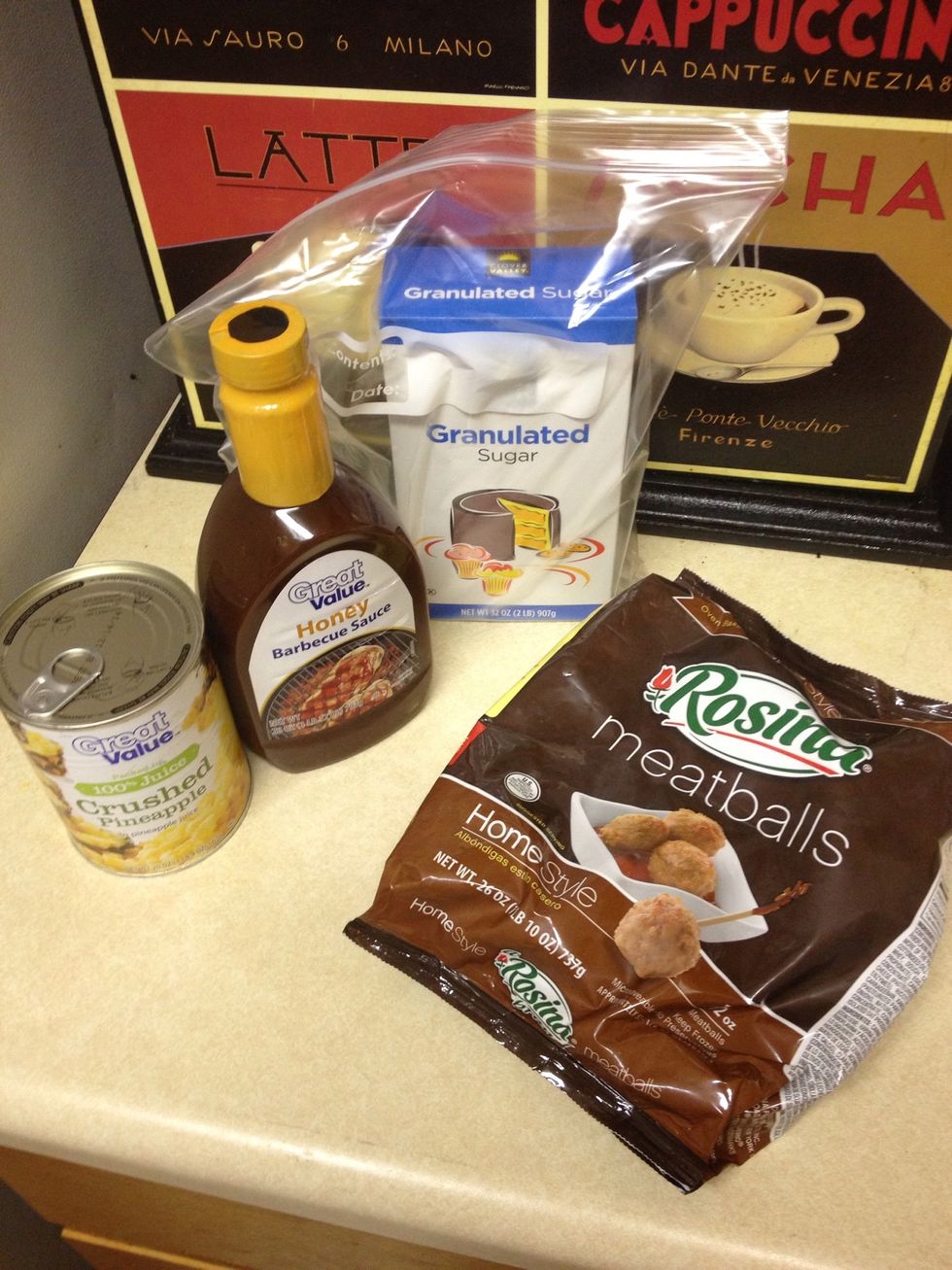 First, pre-heat the oven to 350 degrees Fahrenheit. Then, gather your ingredients.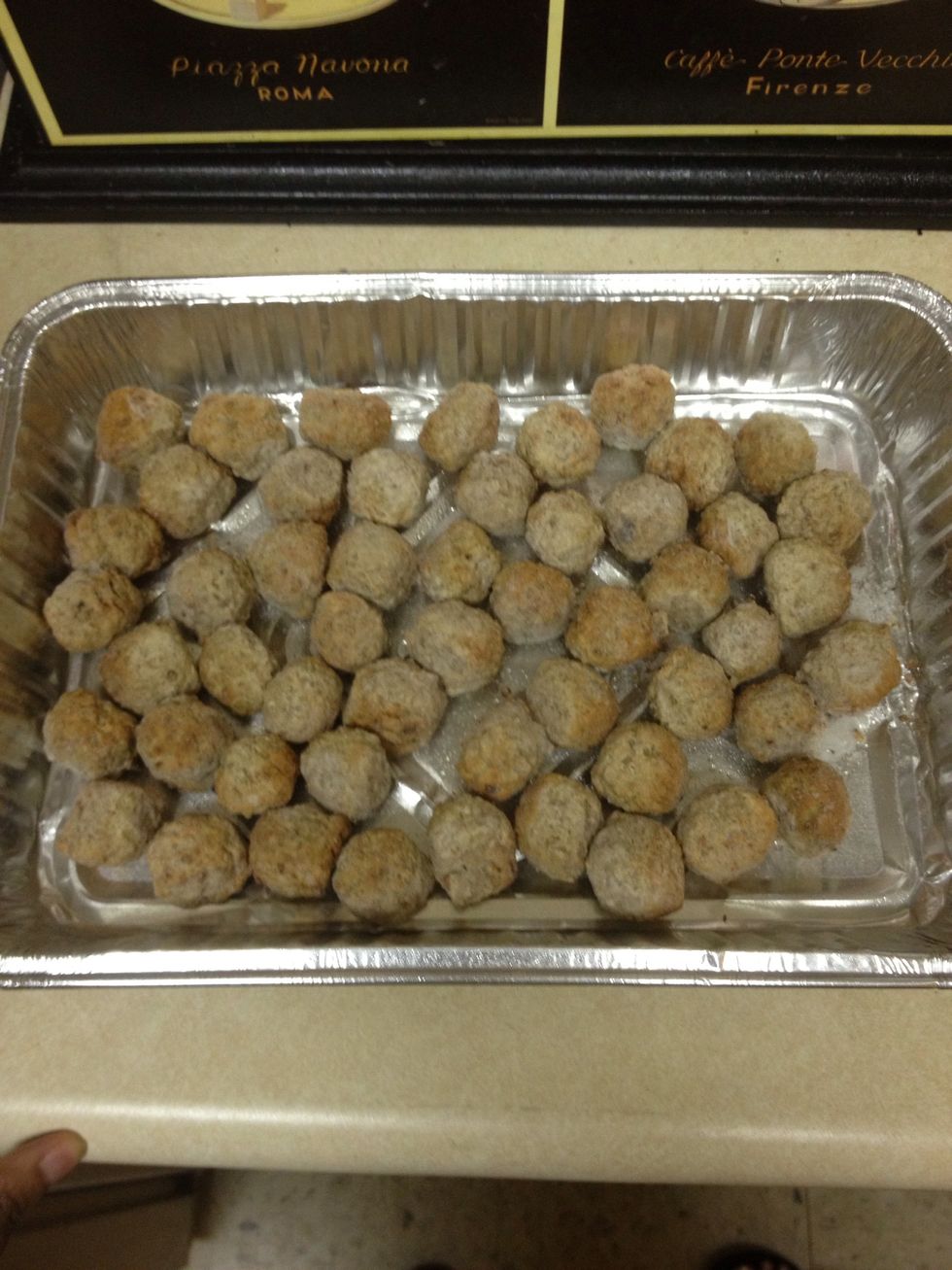 Place the frozen meatballs in a single layer in a baking pan. (I always spray the bottom of my pans with cooking spray first to be on the safe side.) Place the pan in the oven and cook for 20-25 mins.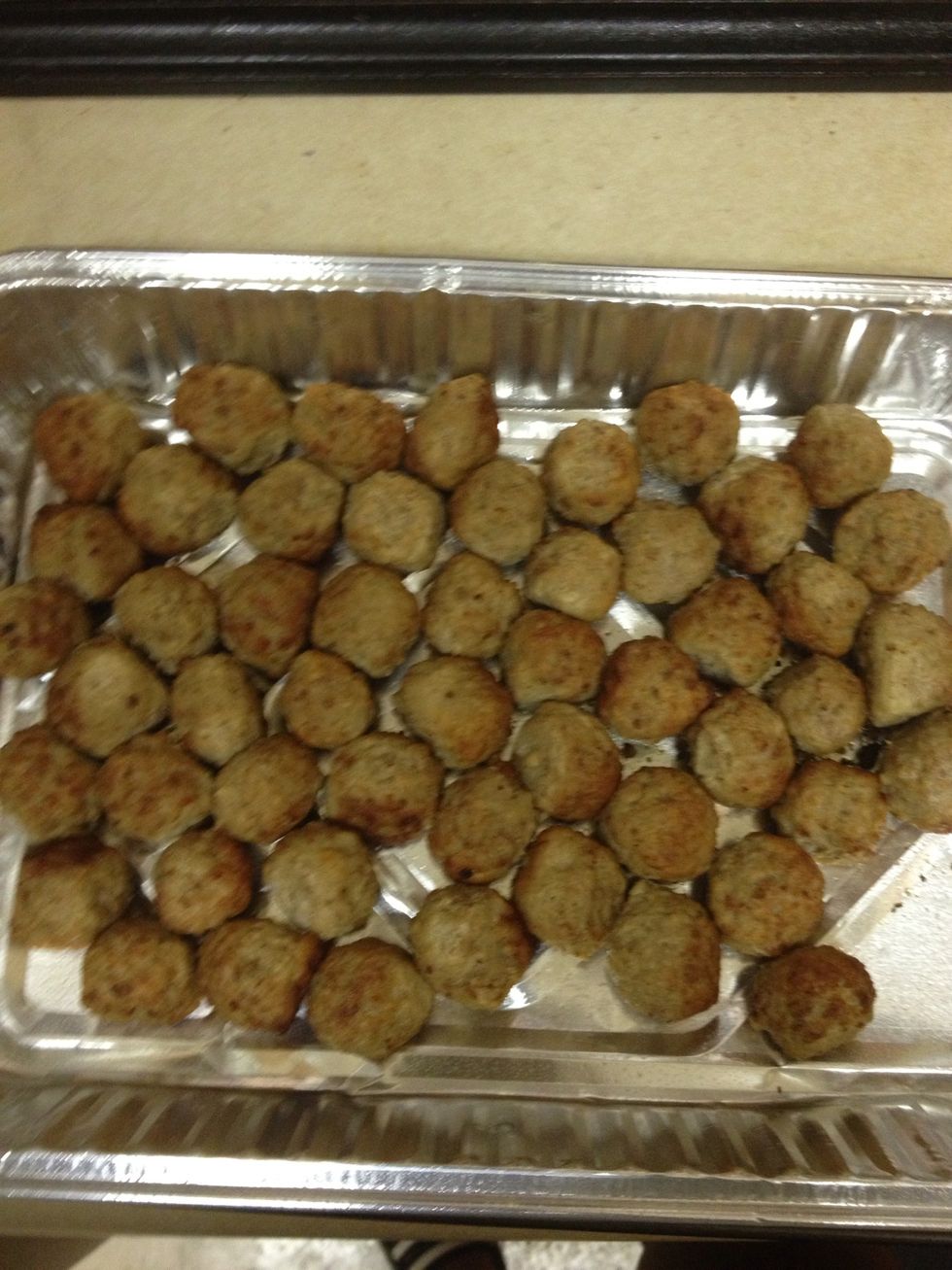 Take out meatballs and set aside. Leave the oven on.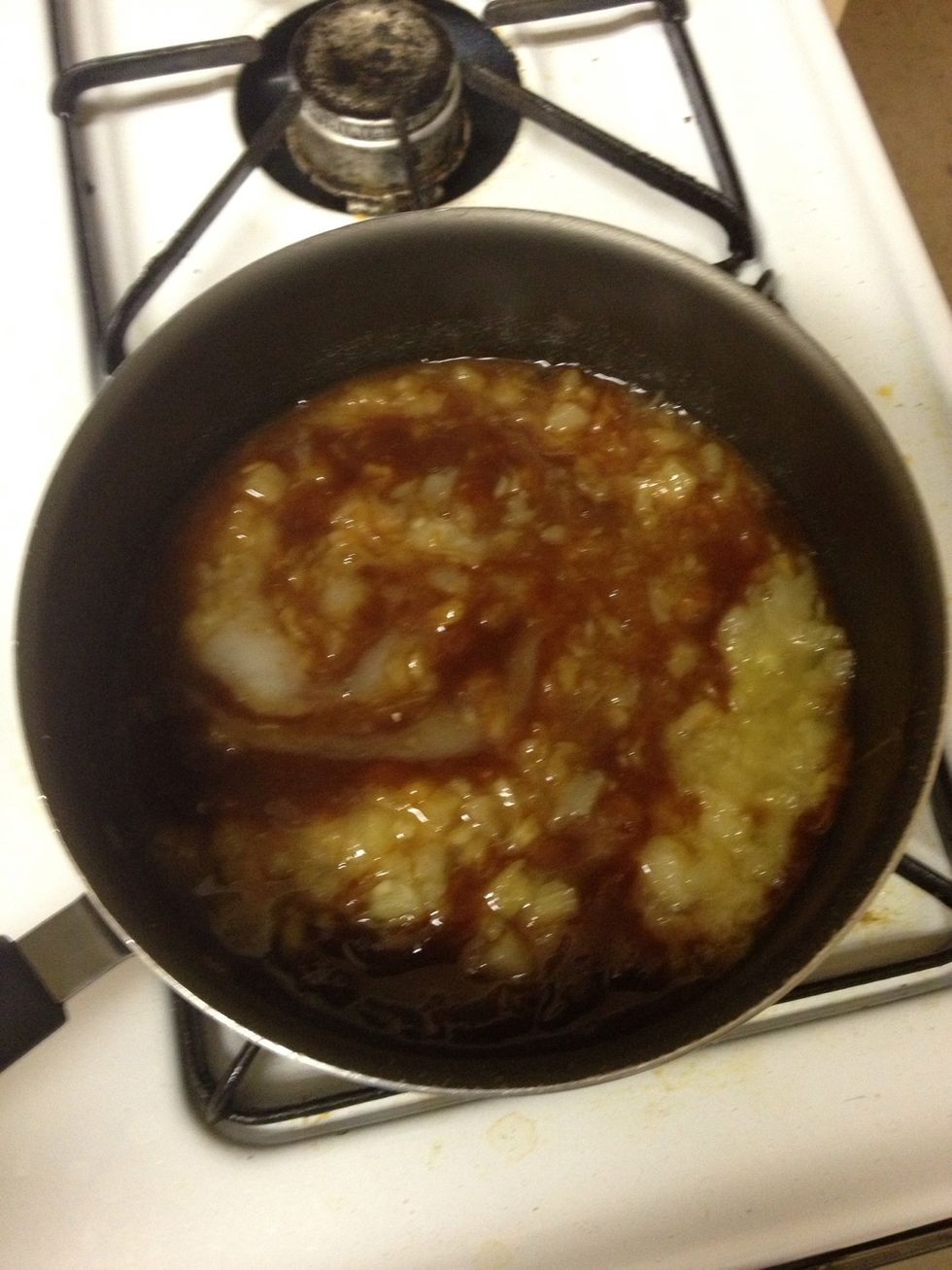 In a medium saucepan, mix crushed pineapples, sugar and 1/2 to 3/4 of the bottle of honey barbecue sauce. Turn on medium heat and warm through for just a few minutes.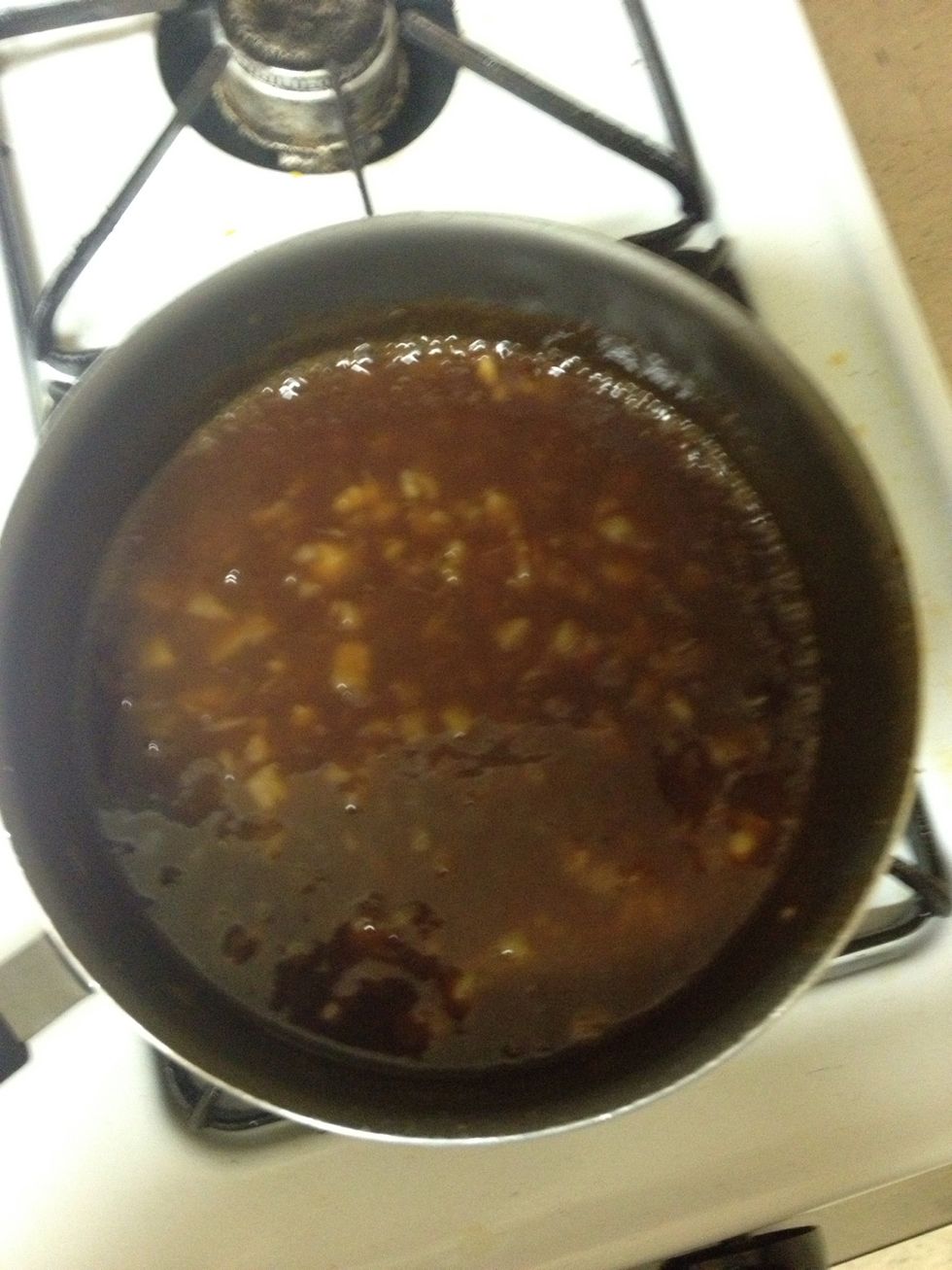 This is what the sauce will look like.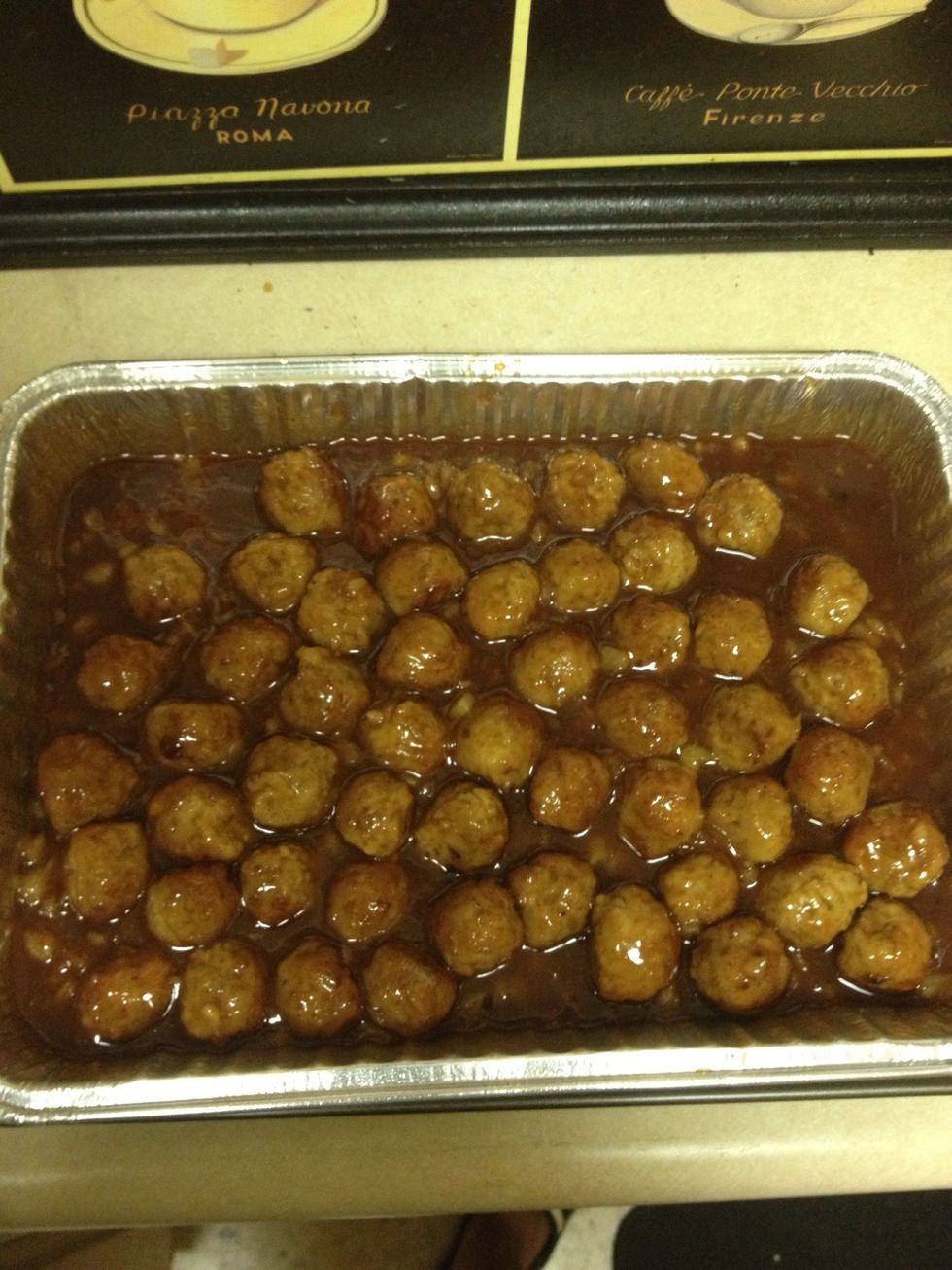 Pour sauce over meatballs and stir to make sure that the meatballs are completely covered with sauce. Place back in oven for about 5-10 minutes, or until warm to your preferences.
Stir again before serving. You may serve them by themselves or with other party food. I serve mine with pasta salad. Enjoy!
Rosina Home Style Meatballs
Honey Barbecue Sauce
1.0c Crushed Pineapples
1/2c Sugar