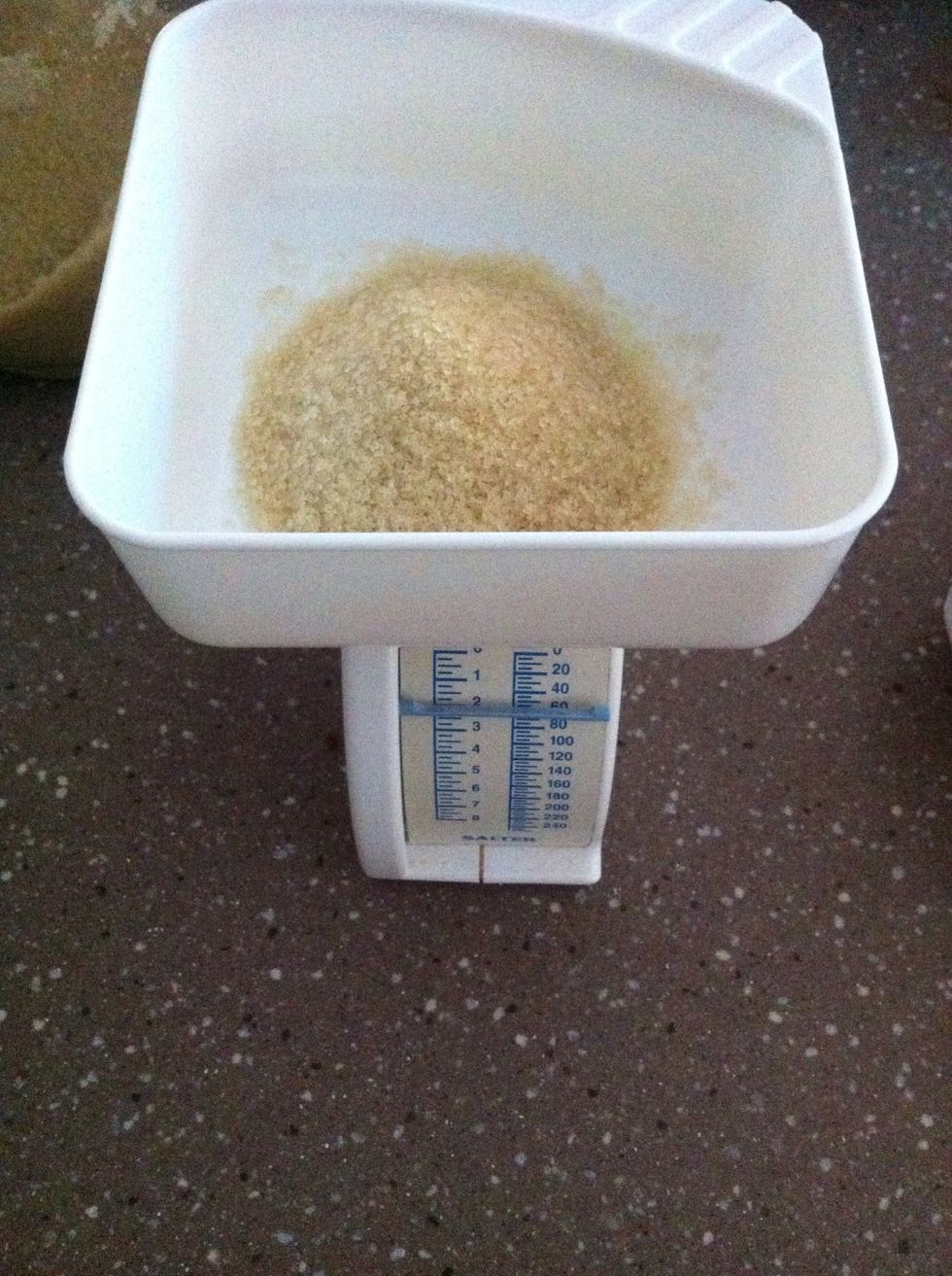 Measure out sugar (I'm using raw but white sugar dissolves easier)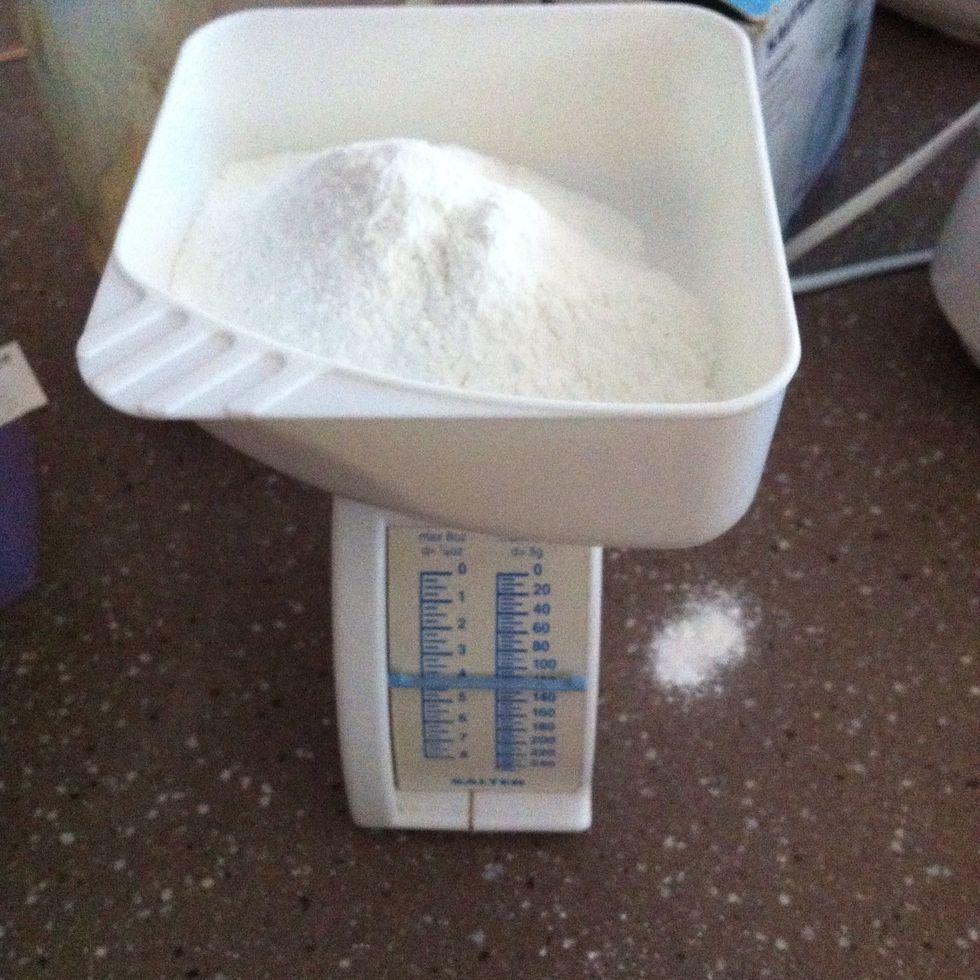 Measure out glutinous rice flour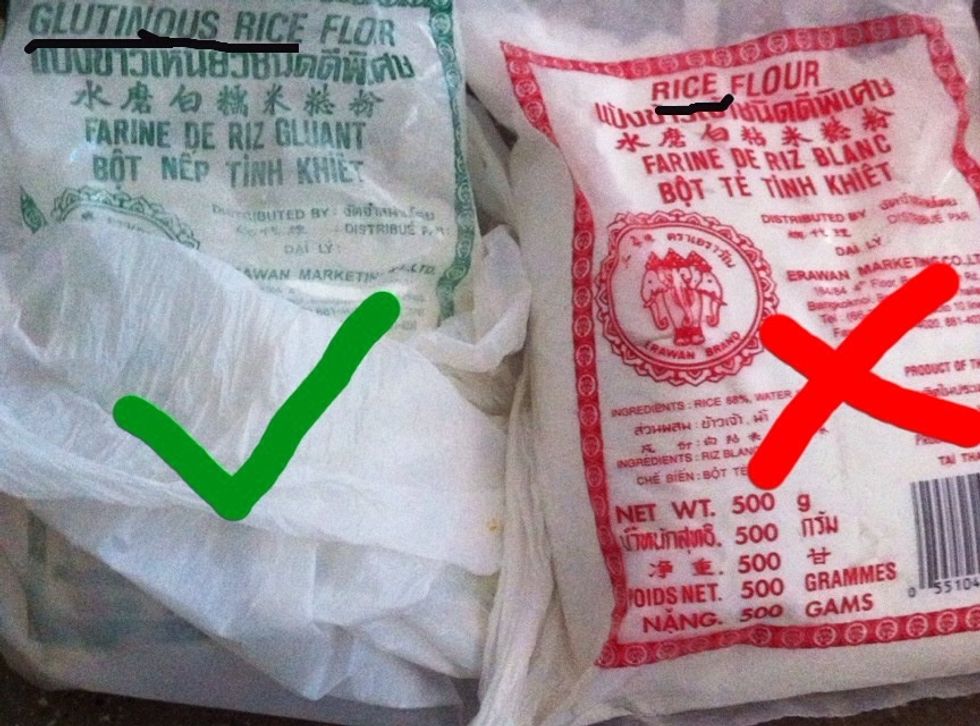 Be sure to use GLUTINOUS rice flour (aka sweet rice flour) not the ordinary rice flour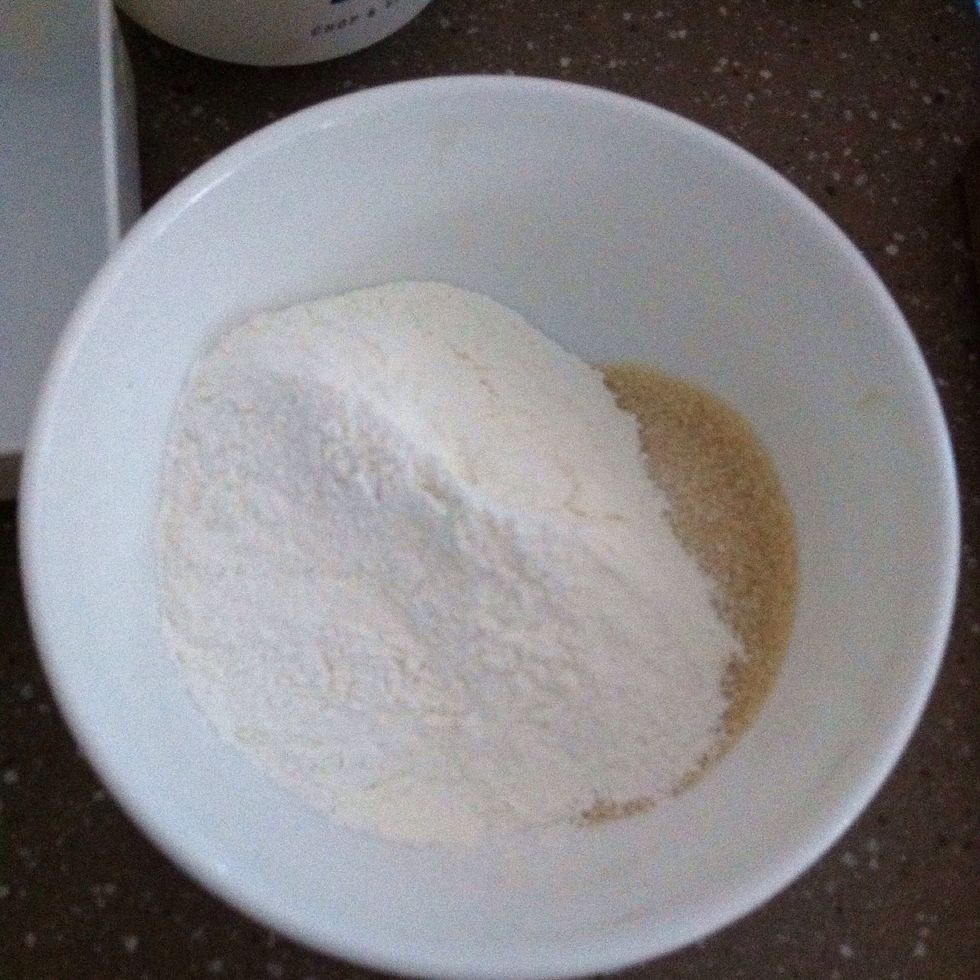 Combine sugar and rice flour in a heatproof bowl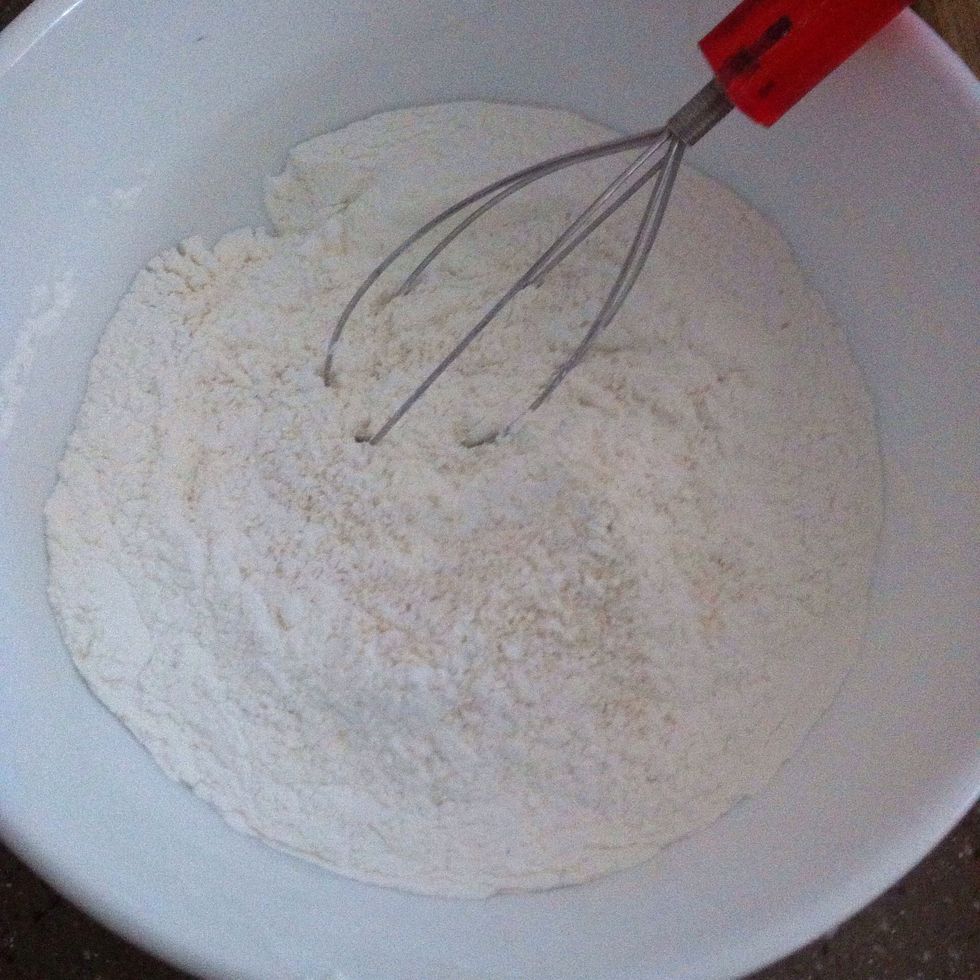 Whisk well to combine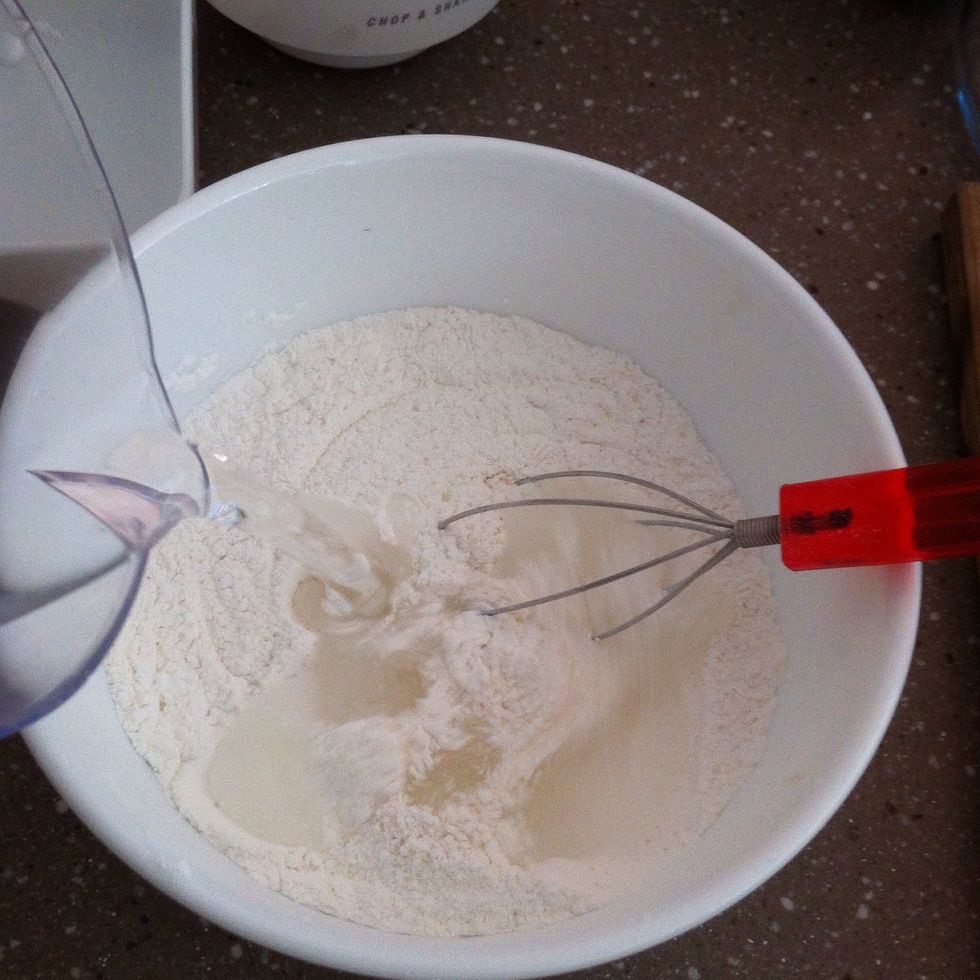 Add water while whisking rapidly. At this stage you can add colour or liquid flavourings in small amounts (although remember steaming may affect them)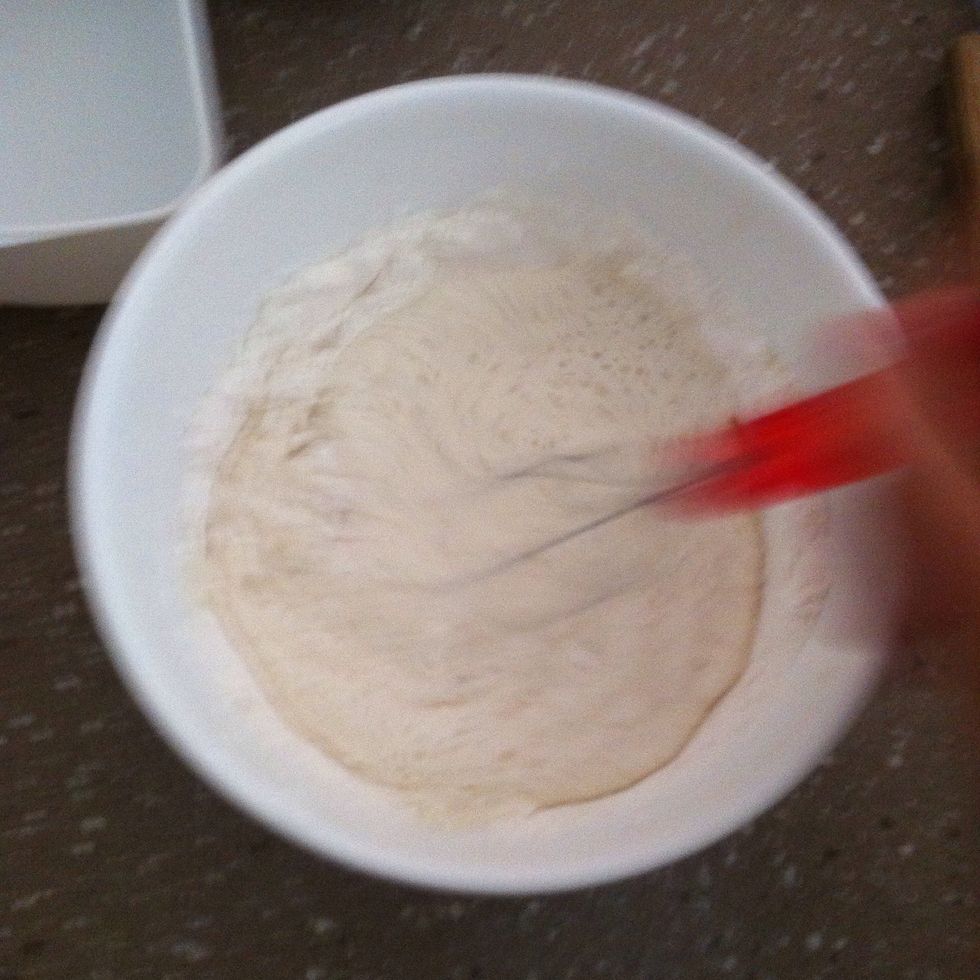 Quick quick before lumps form!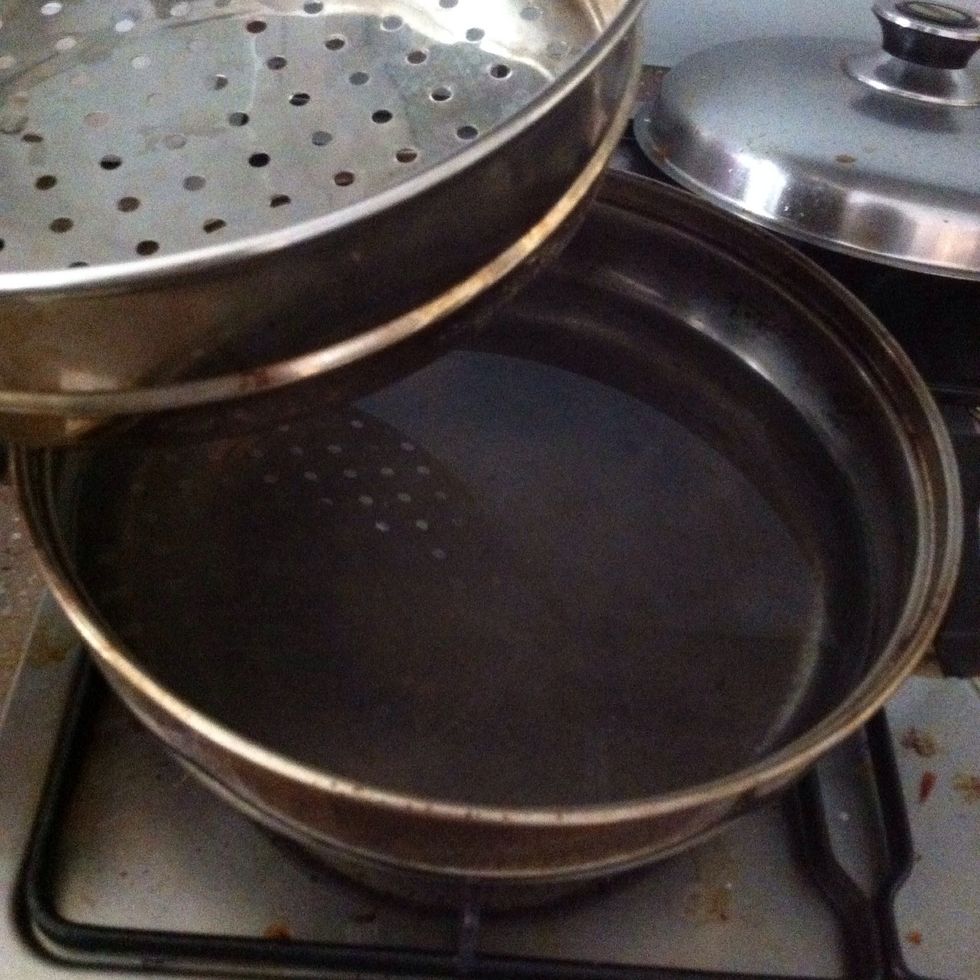 Prepare a steamer by adding water to the bottom compartment.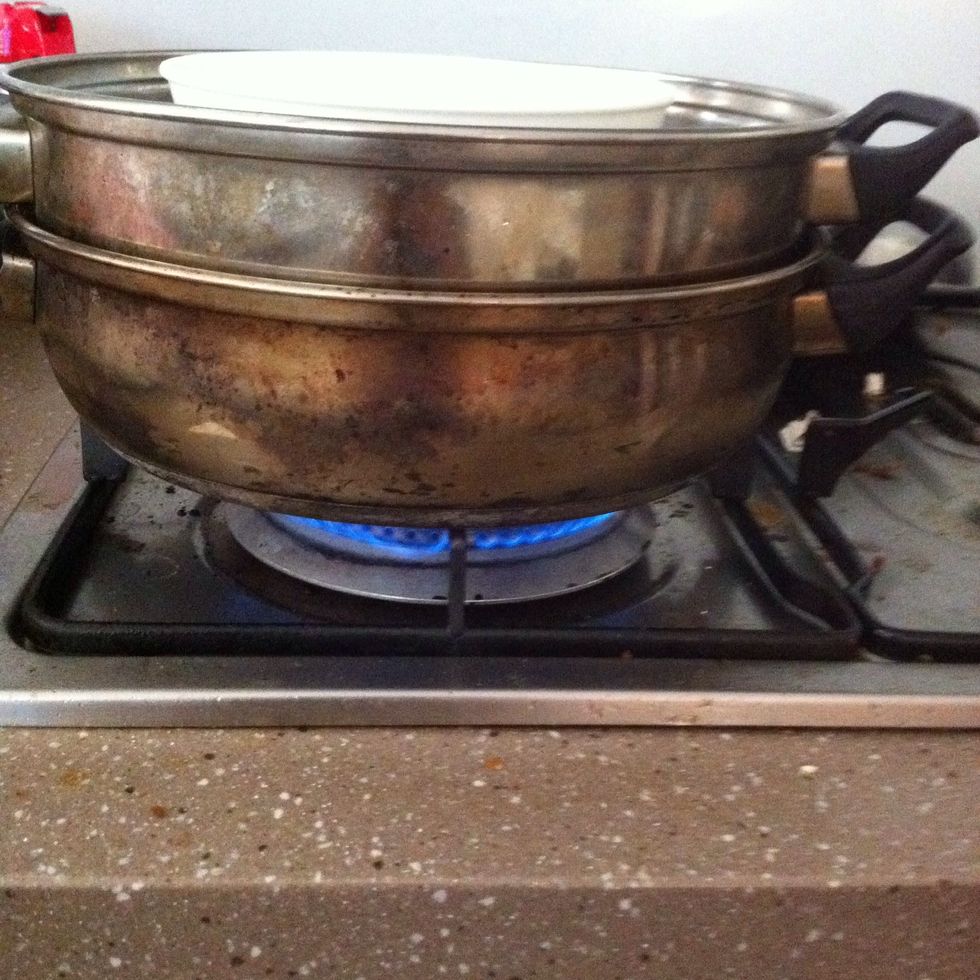 Light stove (turn on electricity for electrical steamers) and place bowl on a tier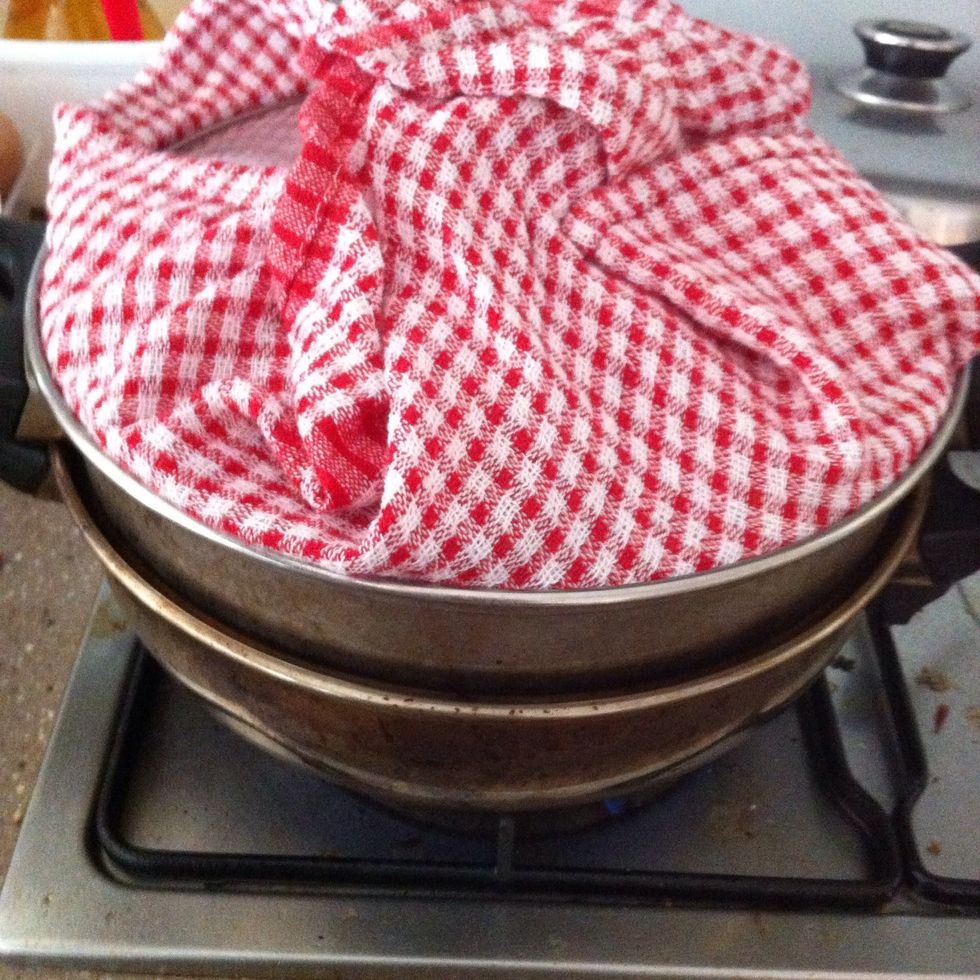 Place a tea towel under the lid so condensation doesn't drop into the mochi (remember to tuck corners up)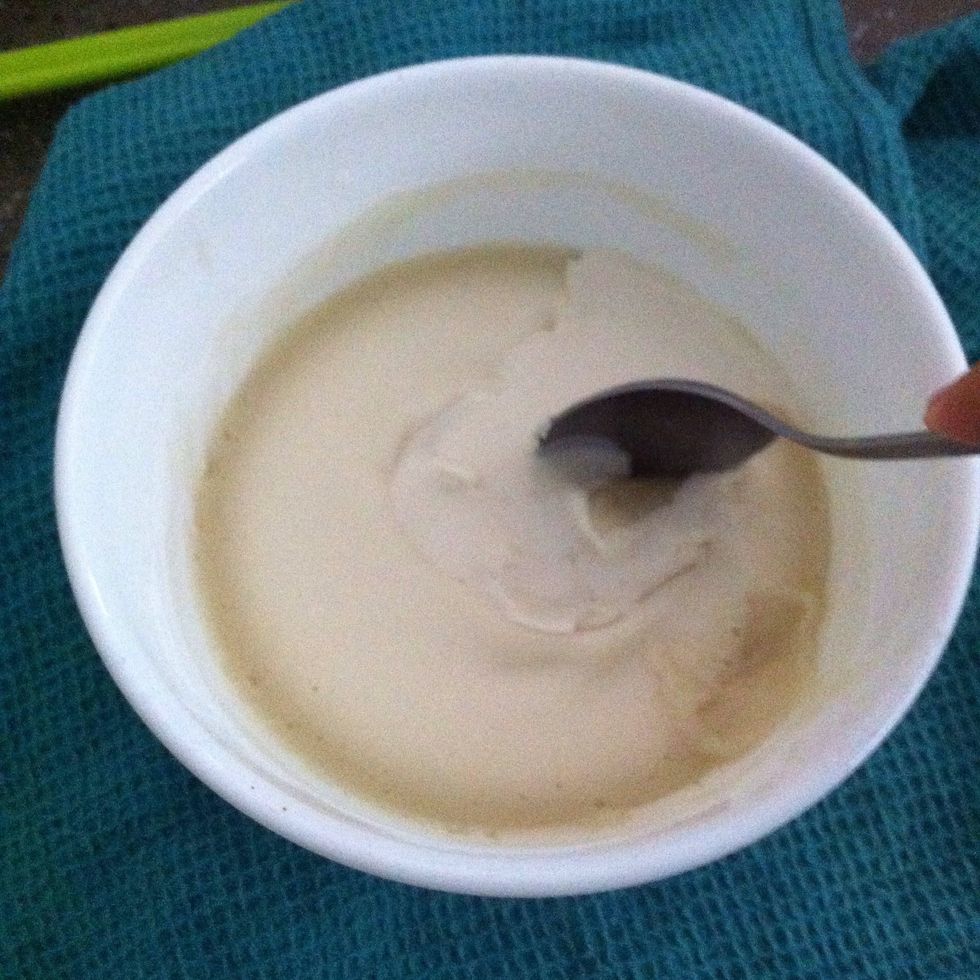 After about 5-7 min the mochi should look something like this.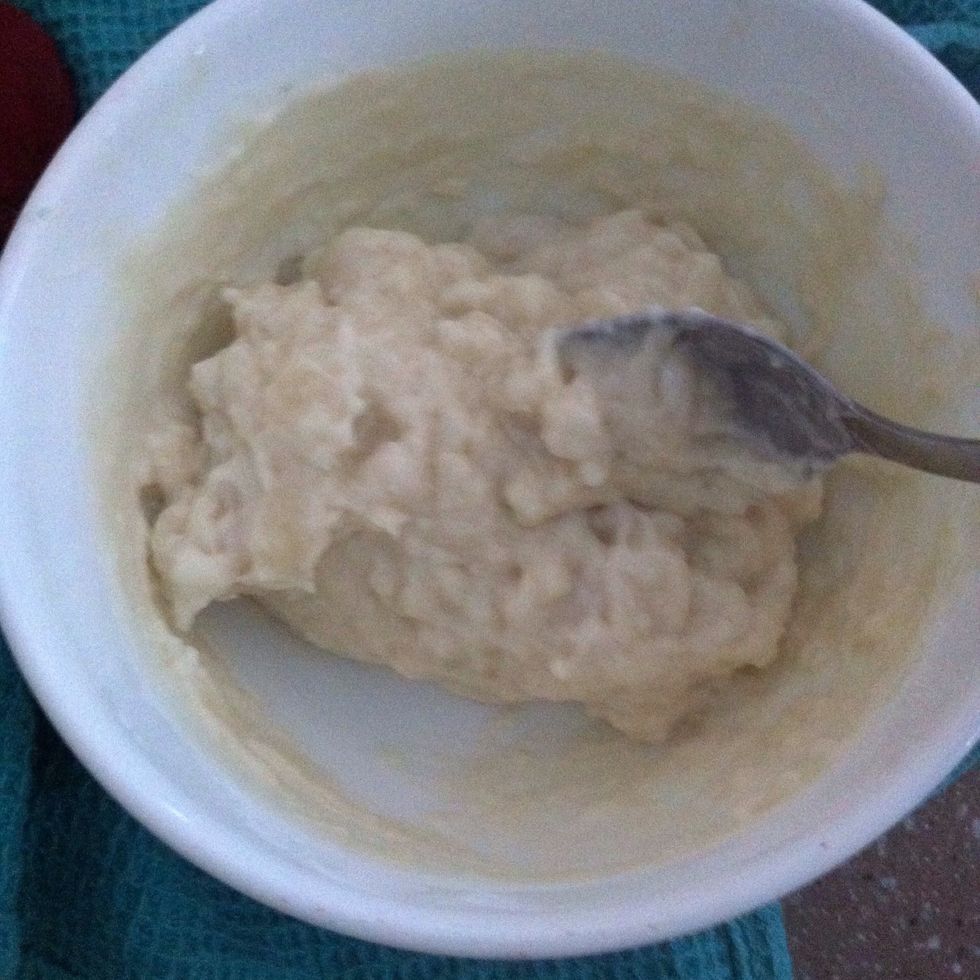 Stir well; it'll be rather lumpy so just stir it as best as you can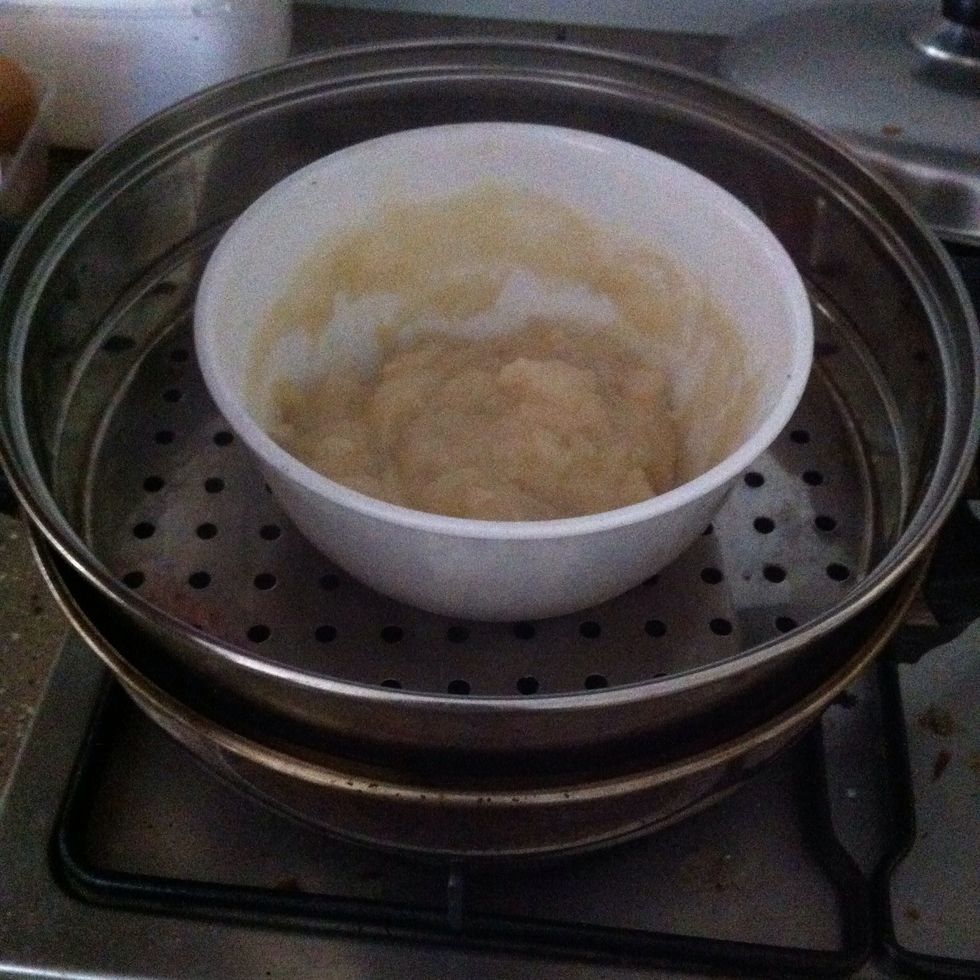 After 15 min. of steaming, the mochi should be slightly translucent (no floury doughy look).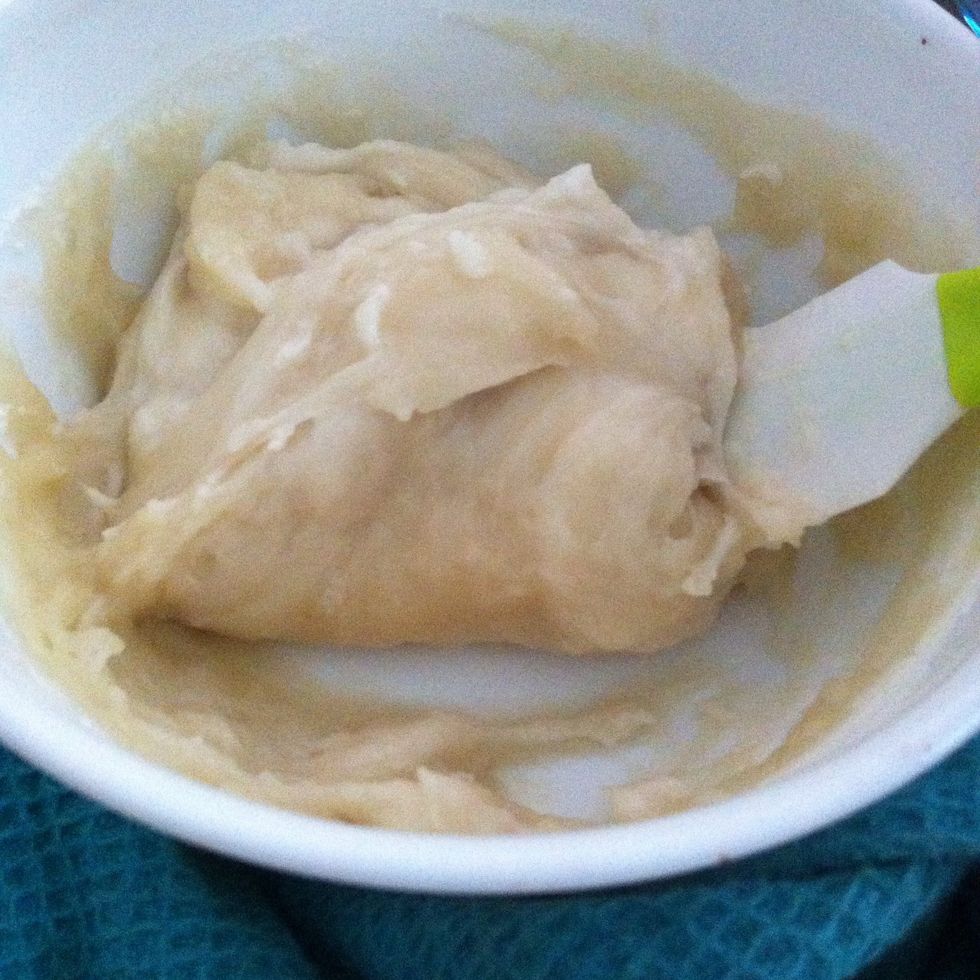 Give a little stir and scrape down the sides too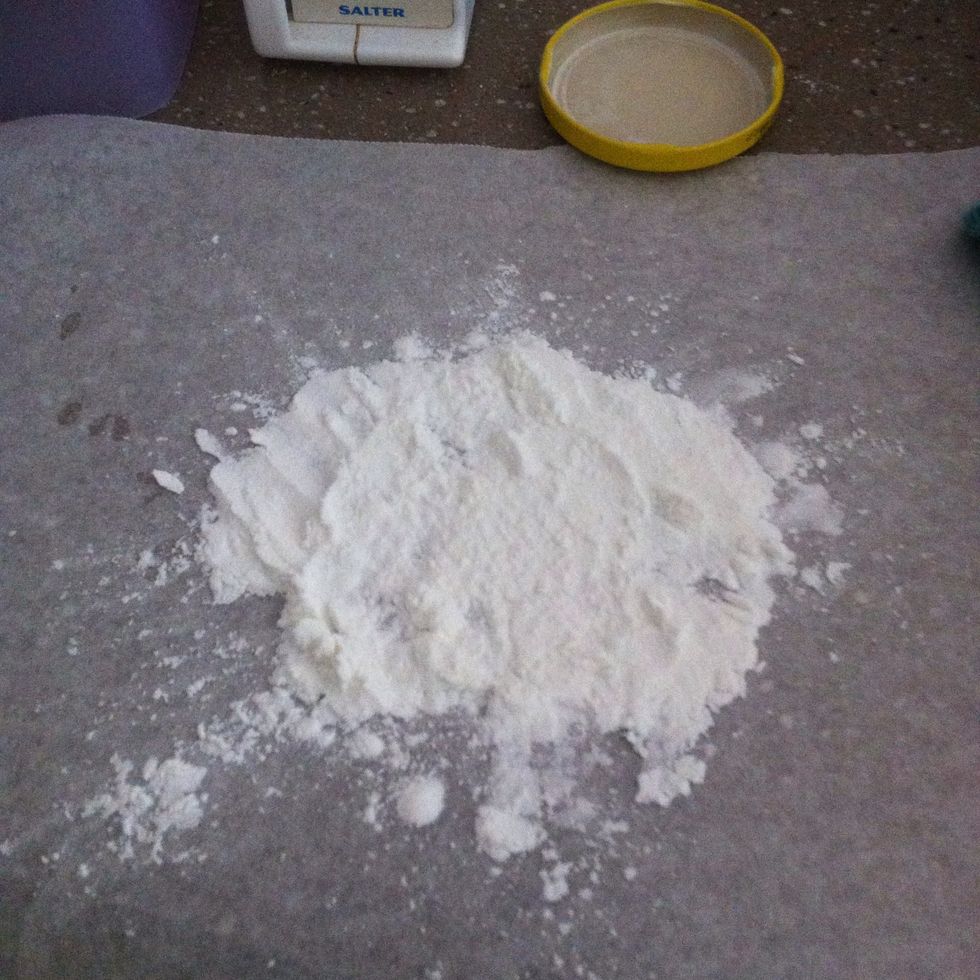 Pat some cornflour onto some baking paper or cling wrap on a flat surface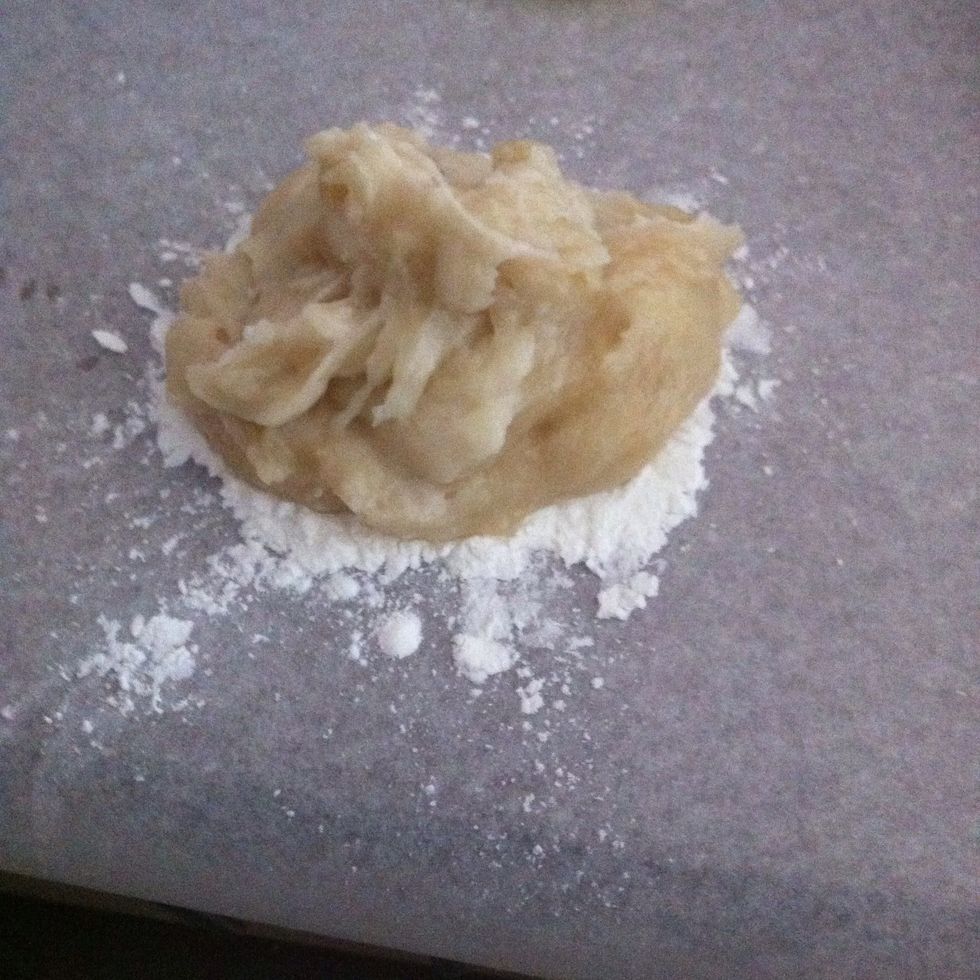 Dump the hot mochi on top of the cornflour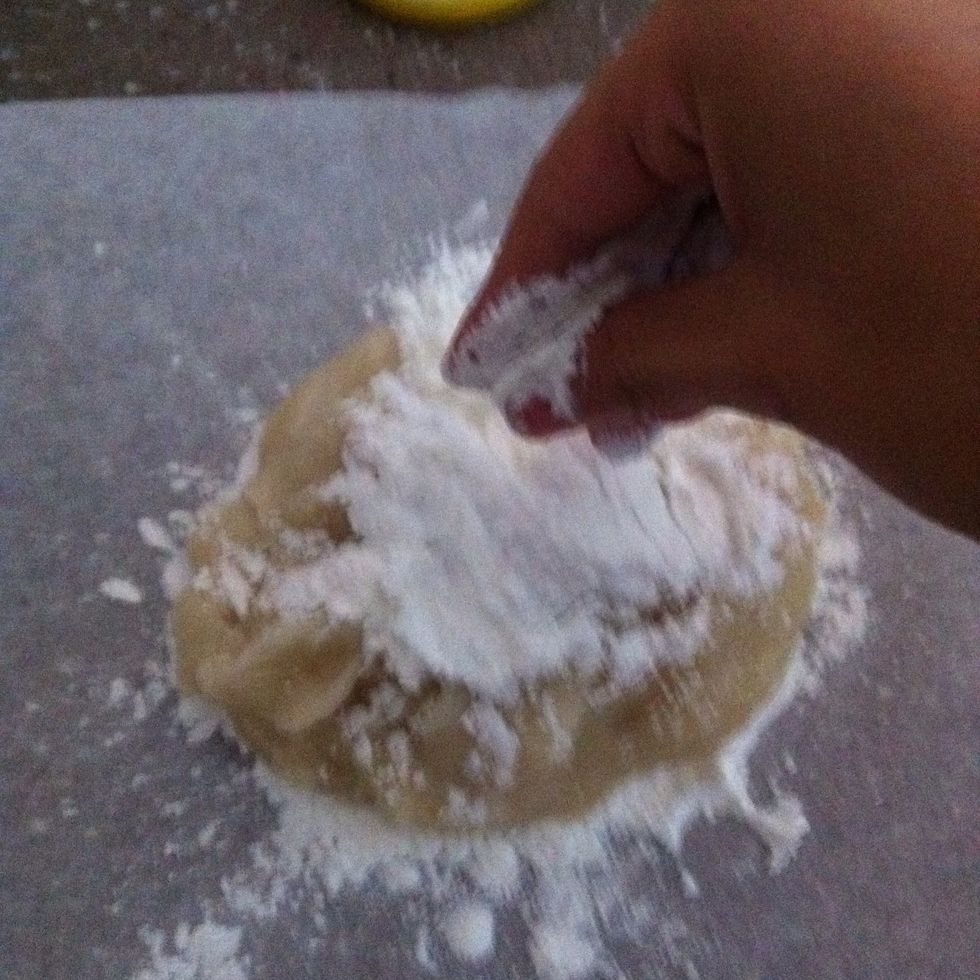 Cover with more cornflour, being careful to not touch the hot mochi immediately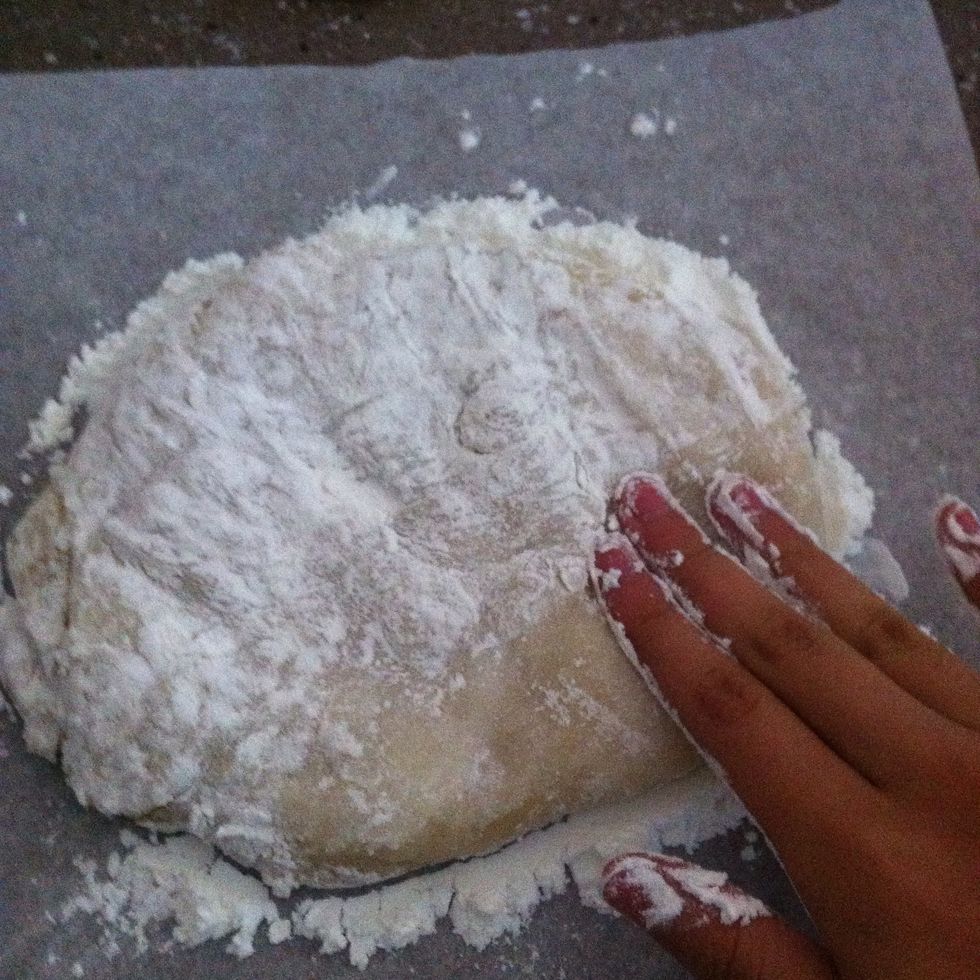 After a while the warm mochi should be ok to flatten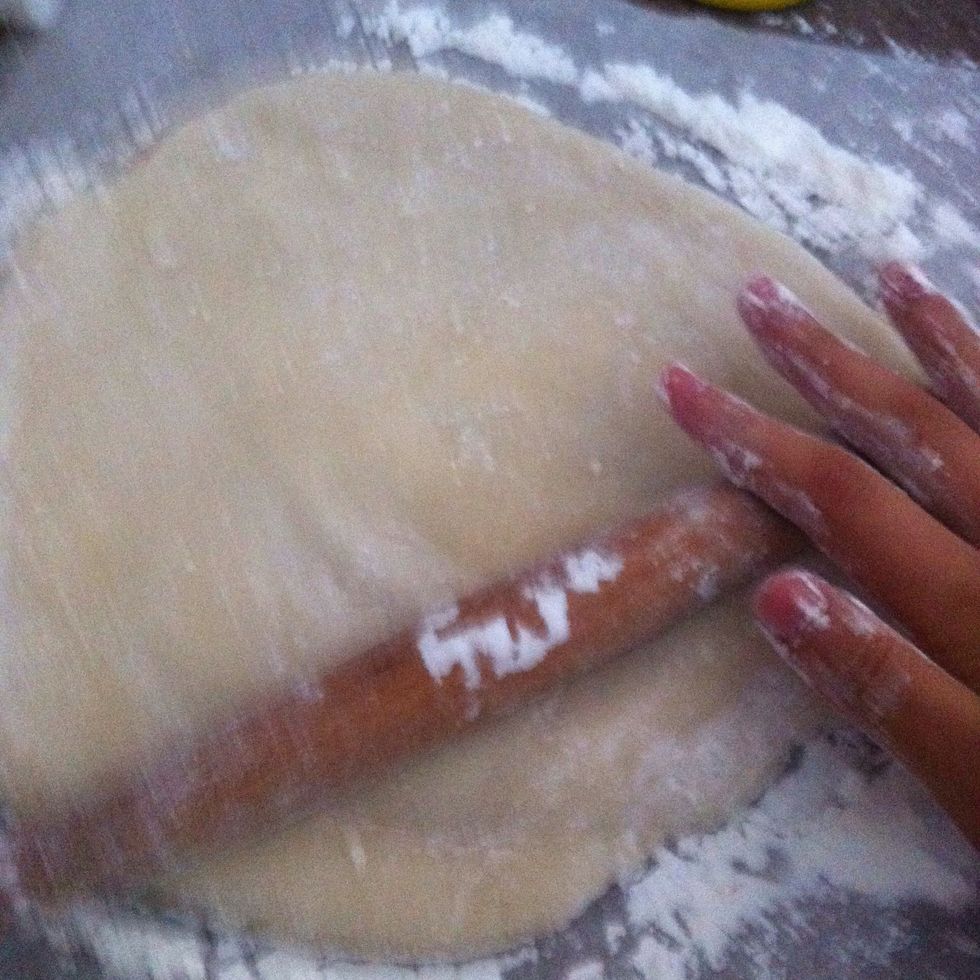 Give it a roll until it's about 2-4mm, or as thin as you want the mochi skin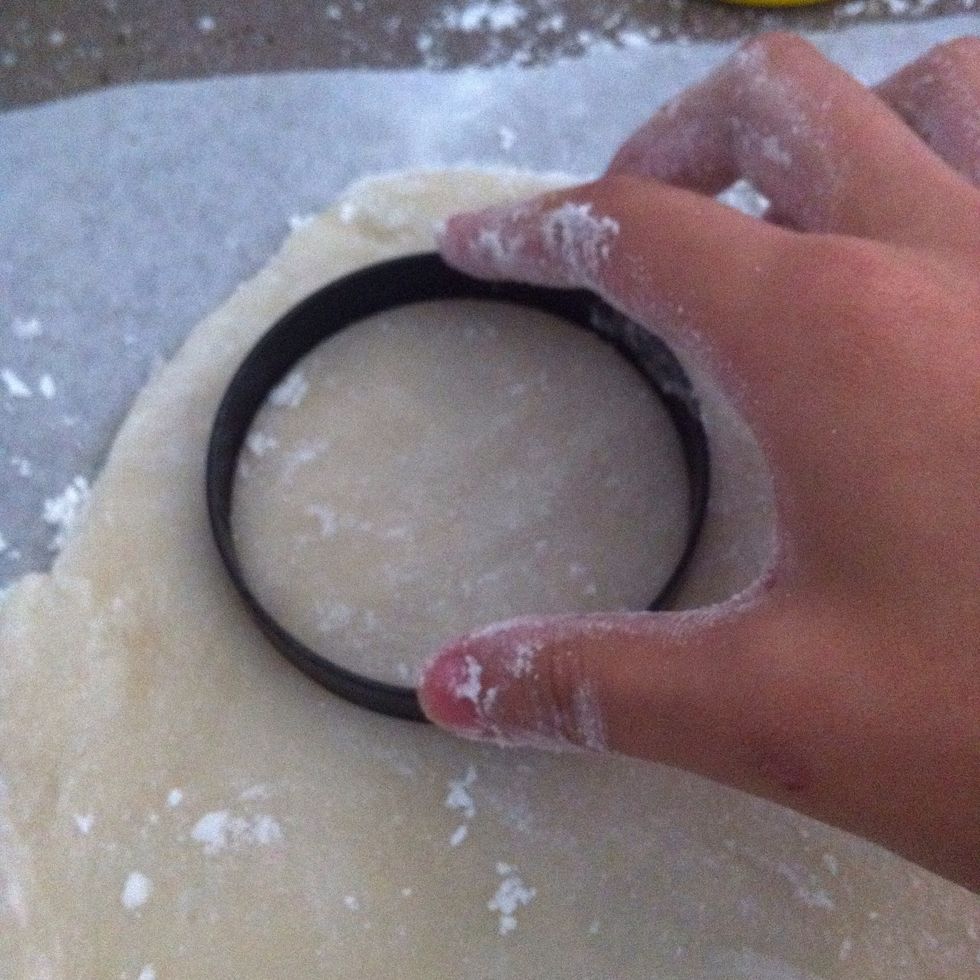 Cut out circles, a 9cm cutter is a nice size (flour the cutter; this is sticky business and your fingers will most definitely aquire a nice layer of mochi)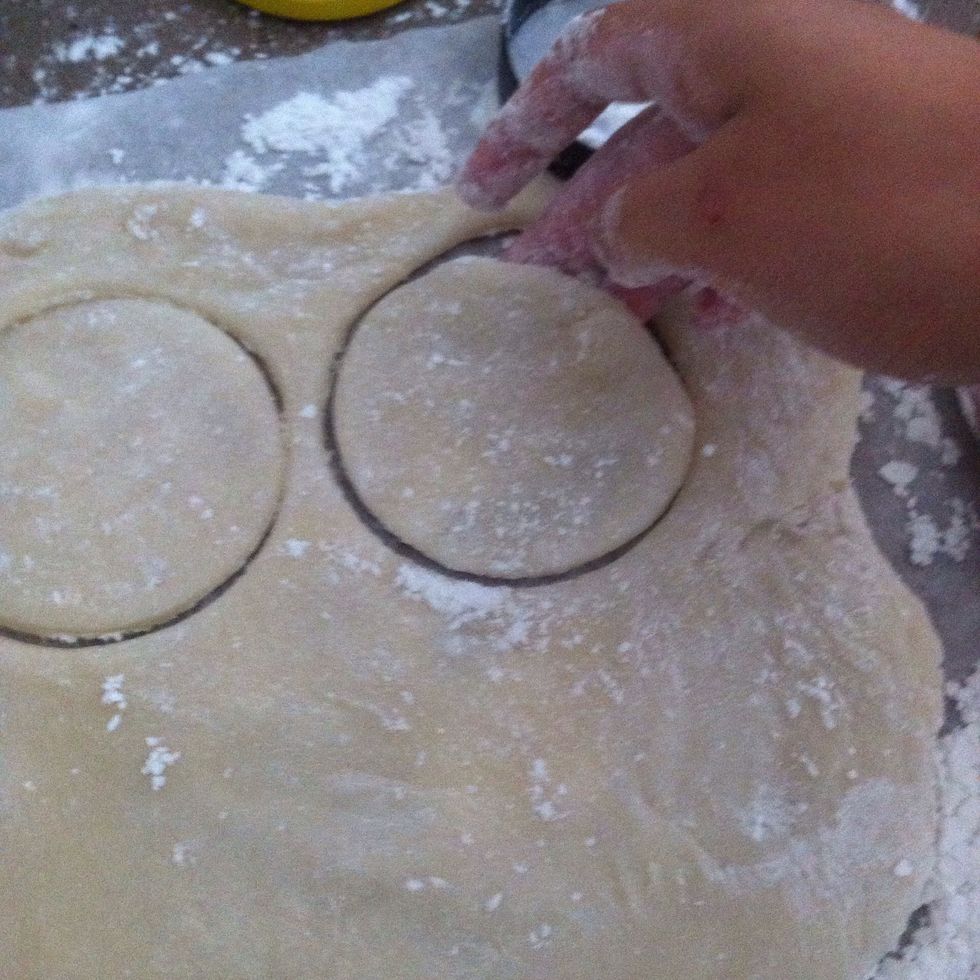 Pick up the circle and cup it in your hand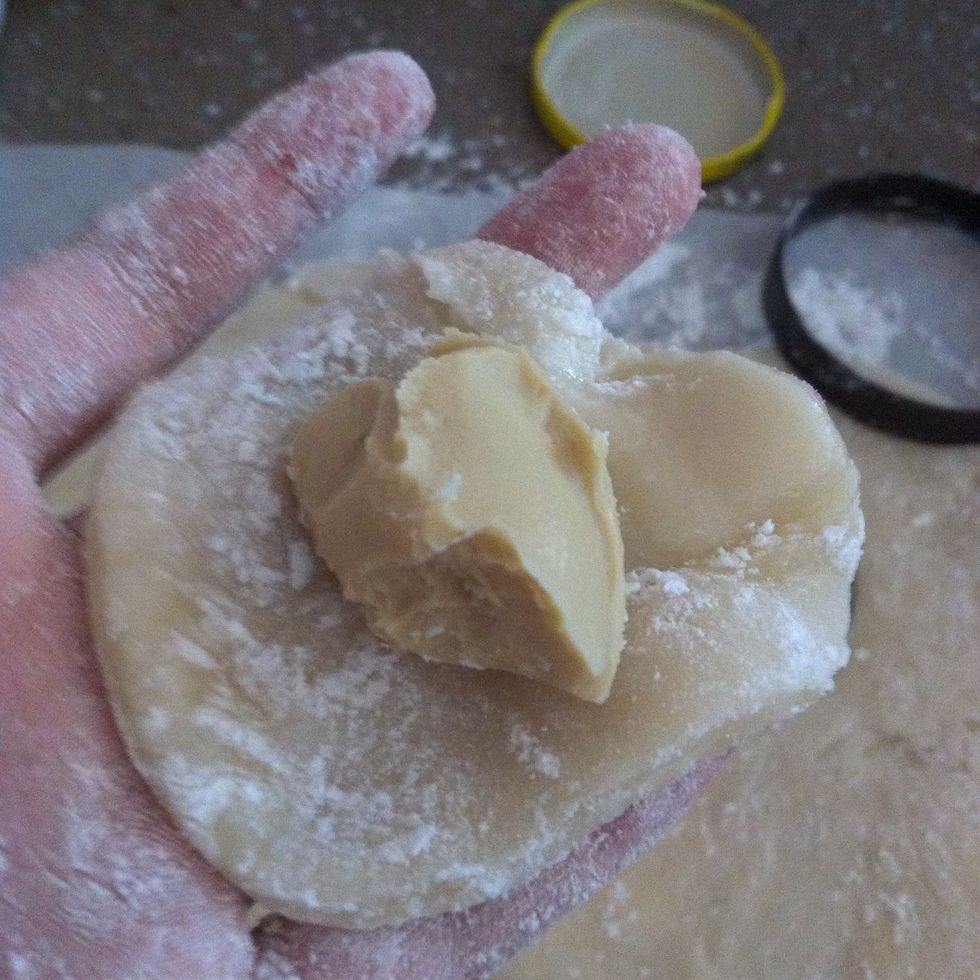 For the filling you can use red bean paste, black seasame paste, Nutella or even peanut butter!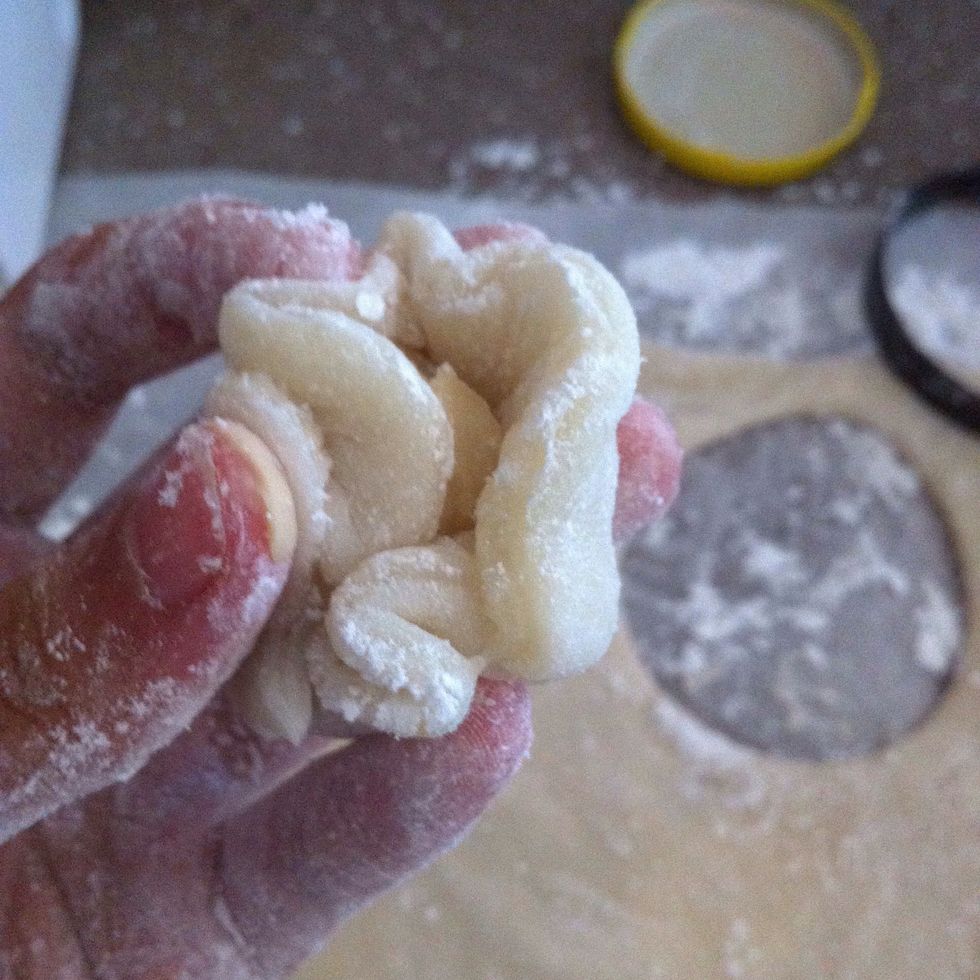 I probably didn't roll the mochi thin enough here; aim for a thinner skin than pictured. Bunch up the edges of the circle around the filling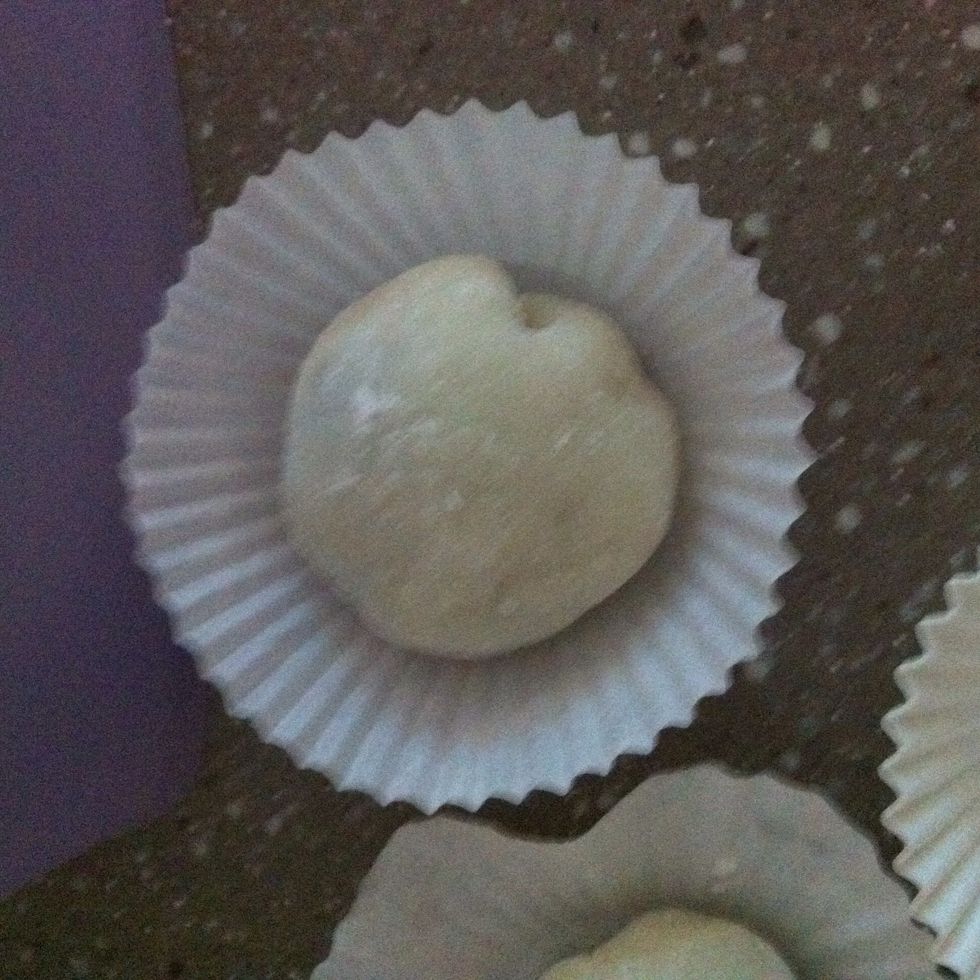 Squish the folds together, making sure all the filling is inside! Place in a medium sized patty case
Alternatively, you can chop up the mochi to make small pieces for ice cream, froyo topping it even just snacking on!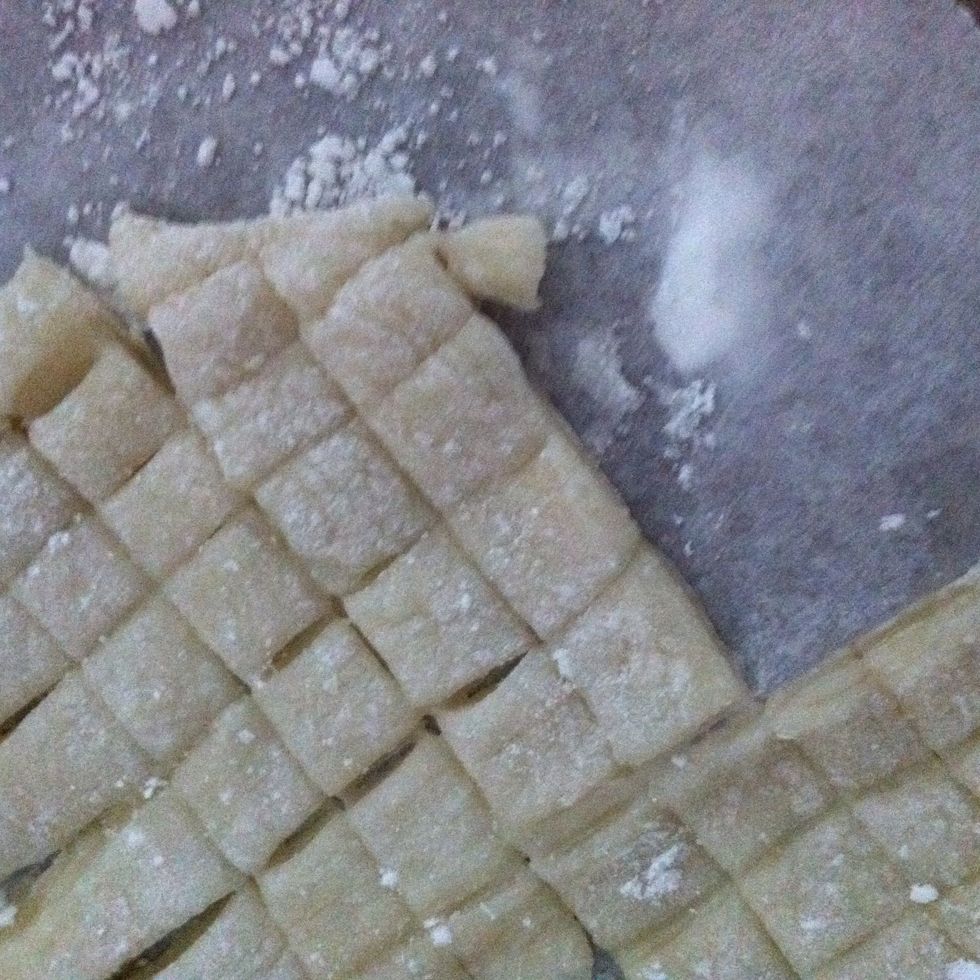 Little squares are pretty easy, but other cute cookie cutters would be awesome! Store in an airtight jar for up to 3 days.
Mochi will only last for about 3 days before going stale and decomposing. More sugar can be added to preserve it for longer, but it's so much better warm and fresh that you'll devour it immediately!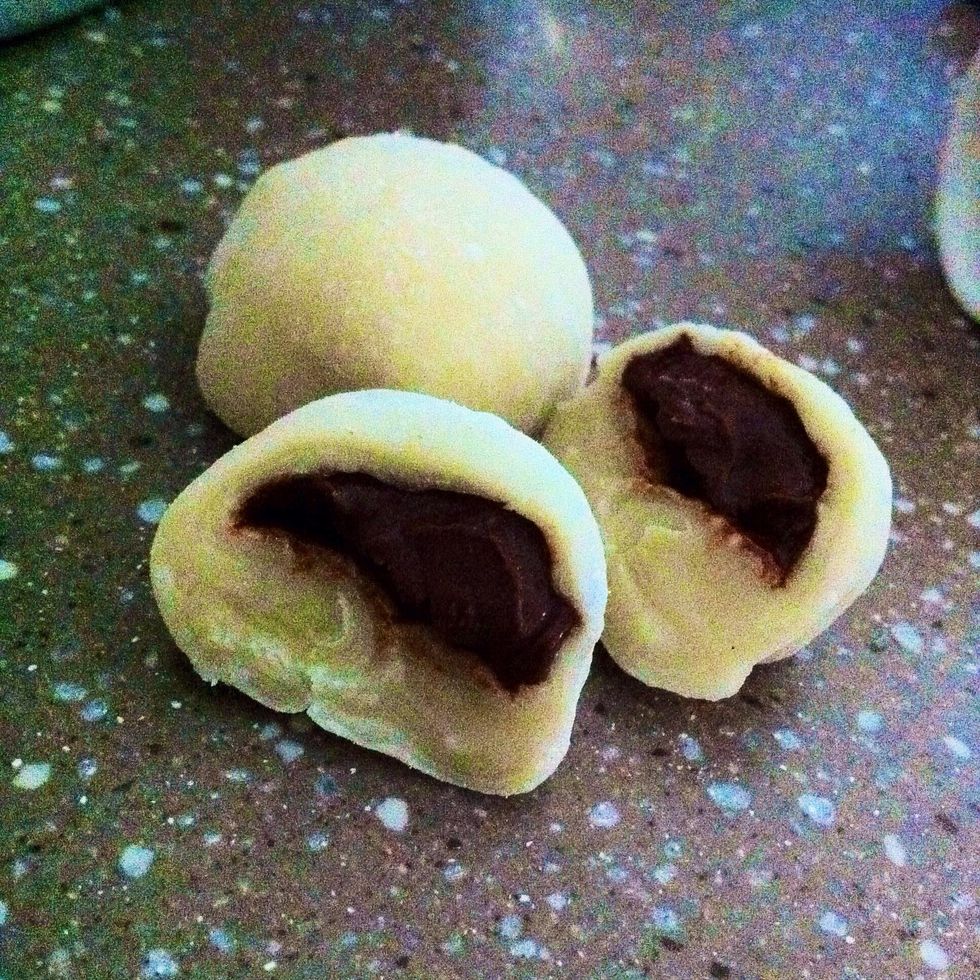 Some Nutella mochi :)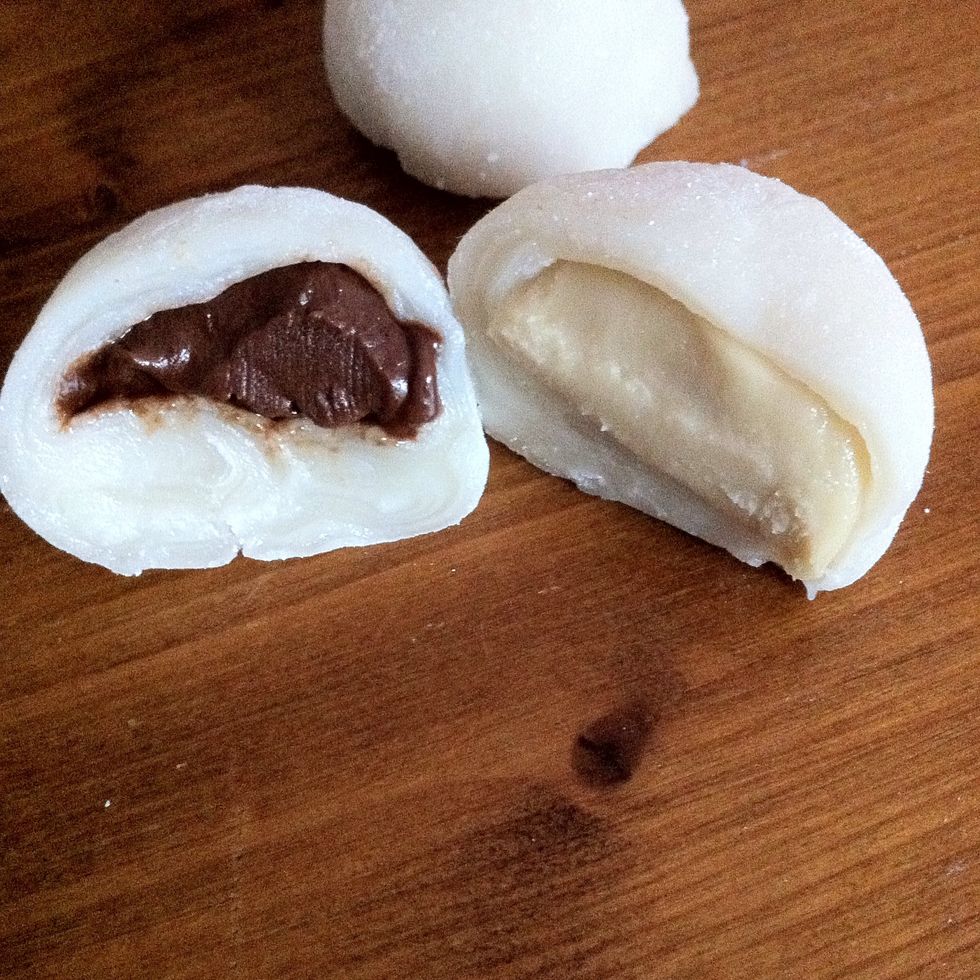 Mmm the slightly salty peanut butter nicely offsets the sweetness of the mochi which is delicious! Enjoy!! 😋🍡
55.0g sugar
110.0g glutinous/sweet rice flour
180.0ml water
Cornstarch, for dusting
filling of choice!