My absolute favorite pasta salad. This is always a hit at pot lucks. It's light and refreshing with a touch of sweetness. Perfect for those hot summer days!
148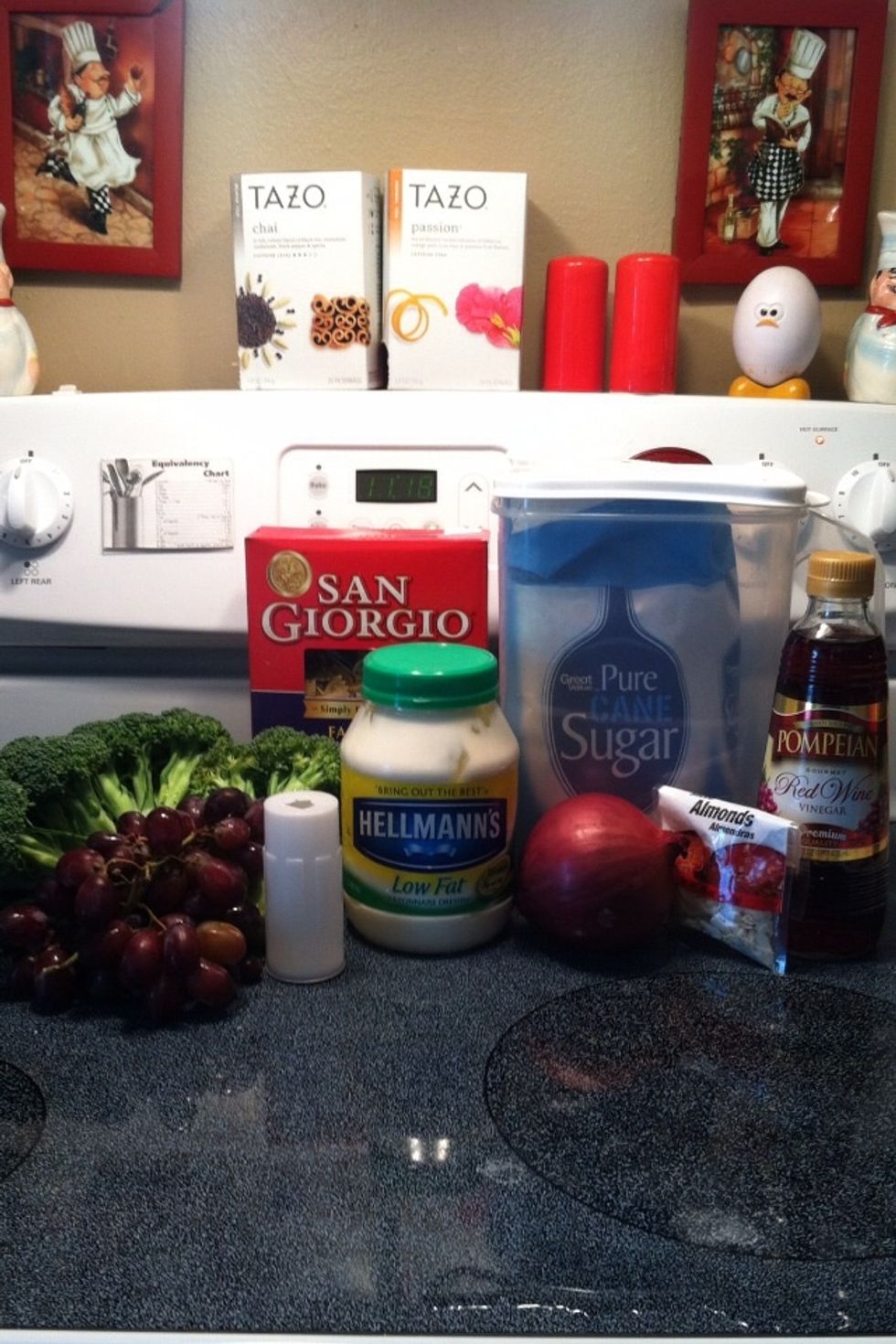 Gather your supplies! Full fat mayo always tastes better, but I have a phobia of regular mayo- so low fat will have to do! 😬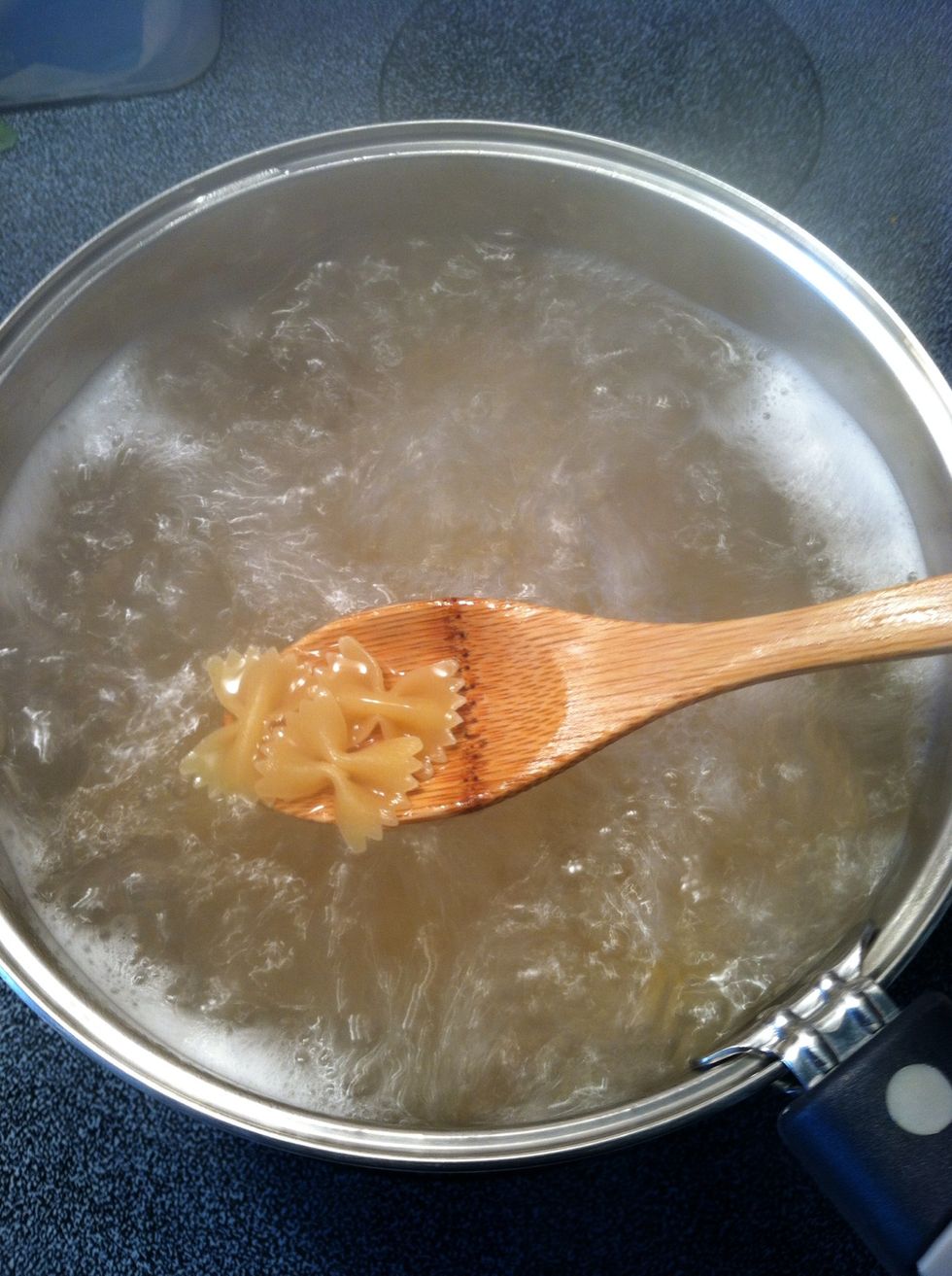 Cook pasta according to package directions. I always cook pasta al dente when making this salad.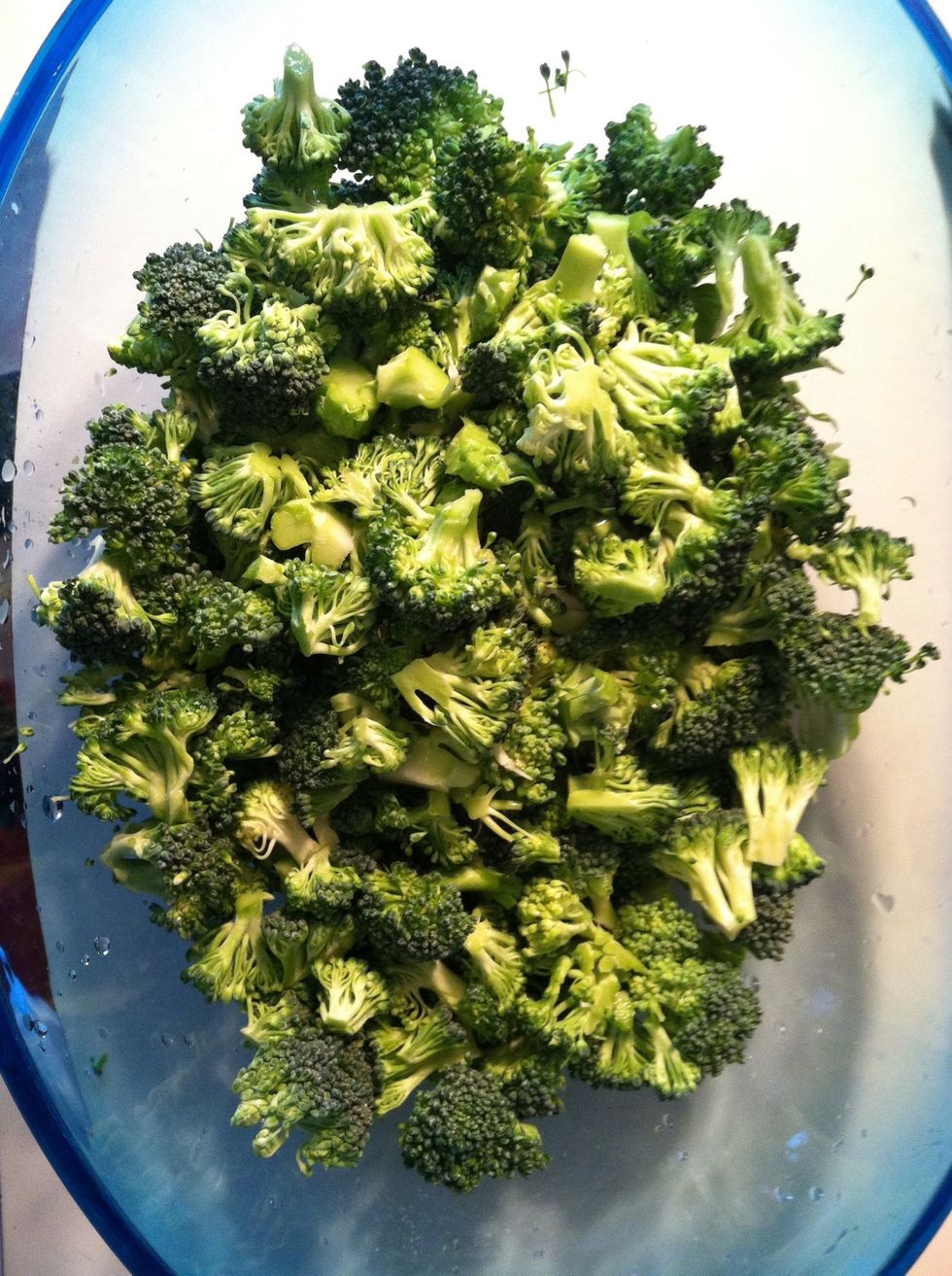 Cut up the broccoli into little pieces like so 💁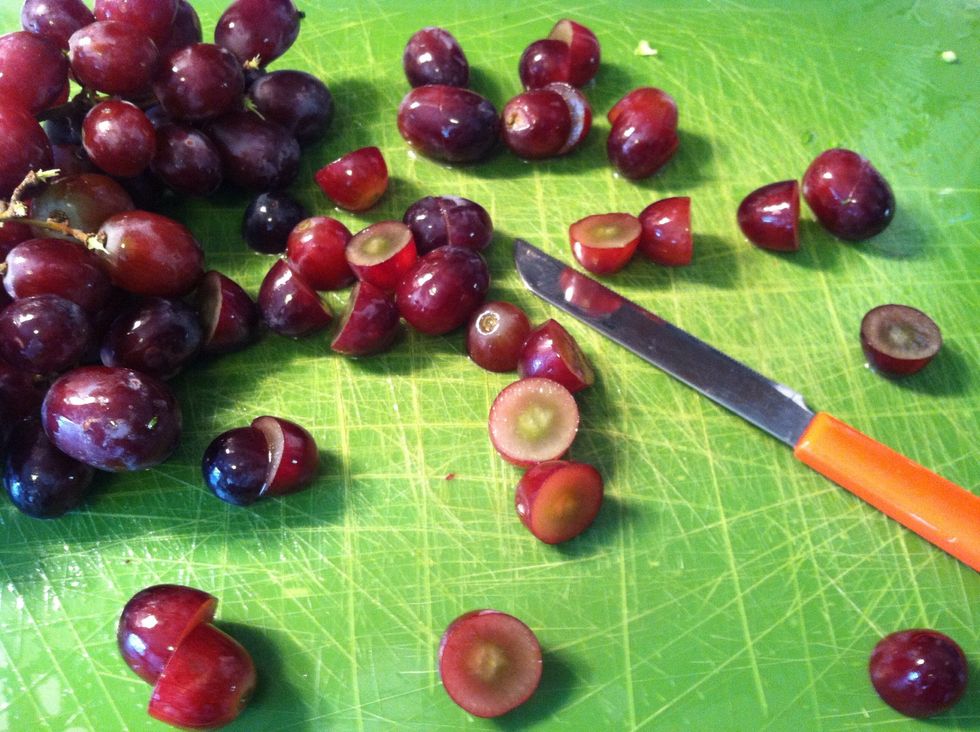 Cut the seedless grapes in half🍇
Place the broccoli and grapes into a bowl.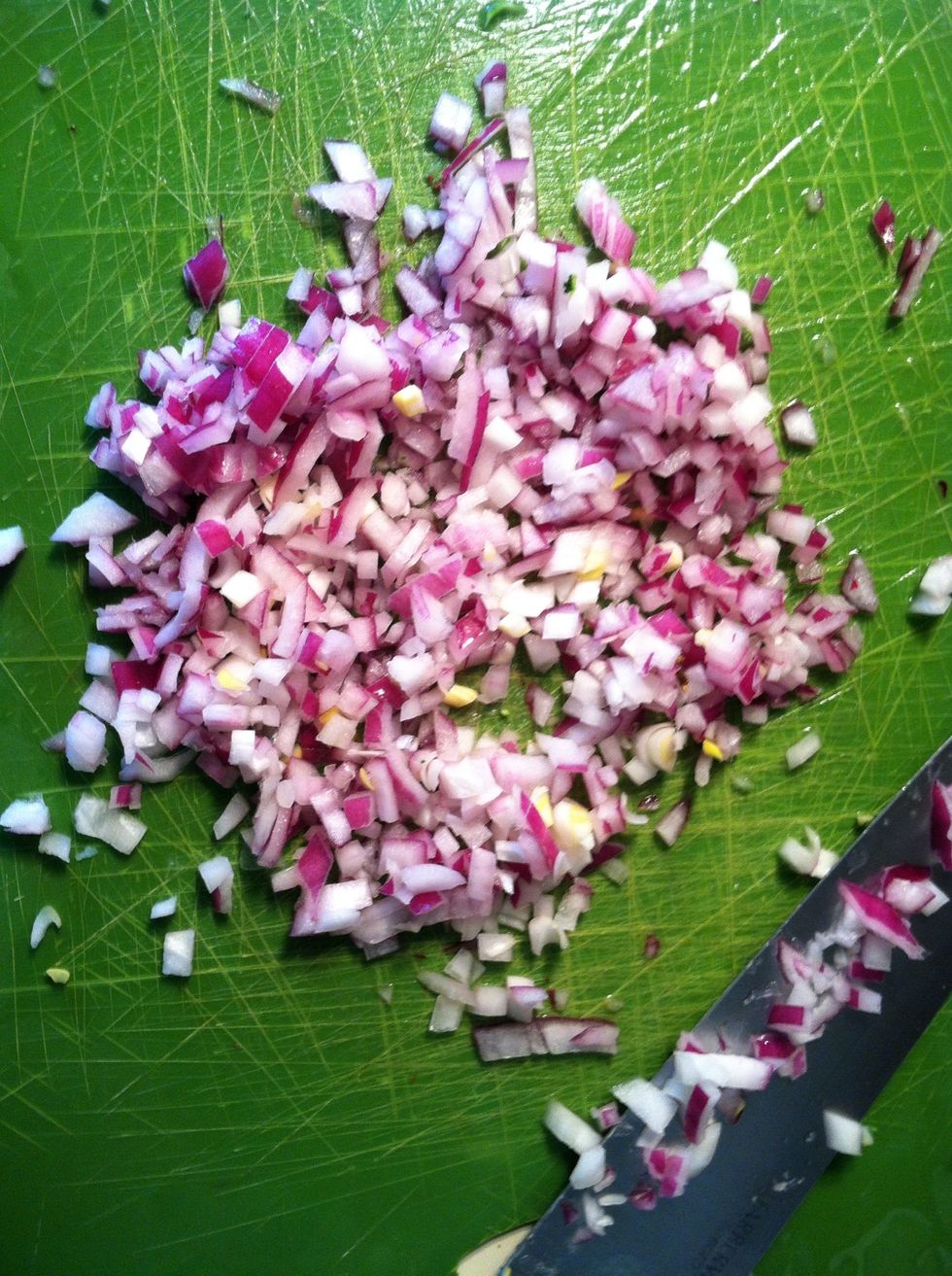 Cut up your onion into fine pieces. You don't want to bite into a large piece when eating :-)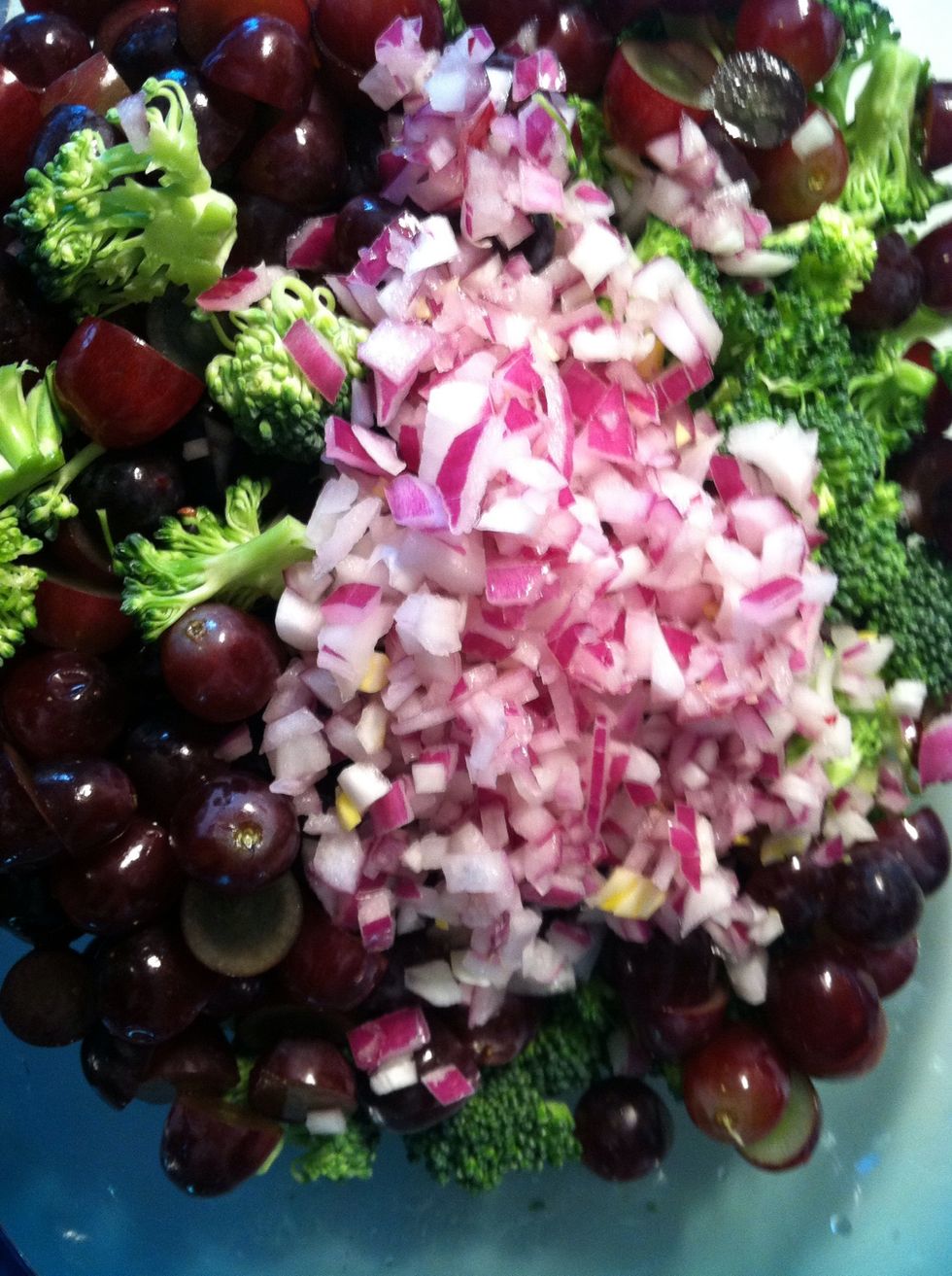 Add onion to bowl.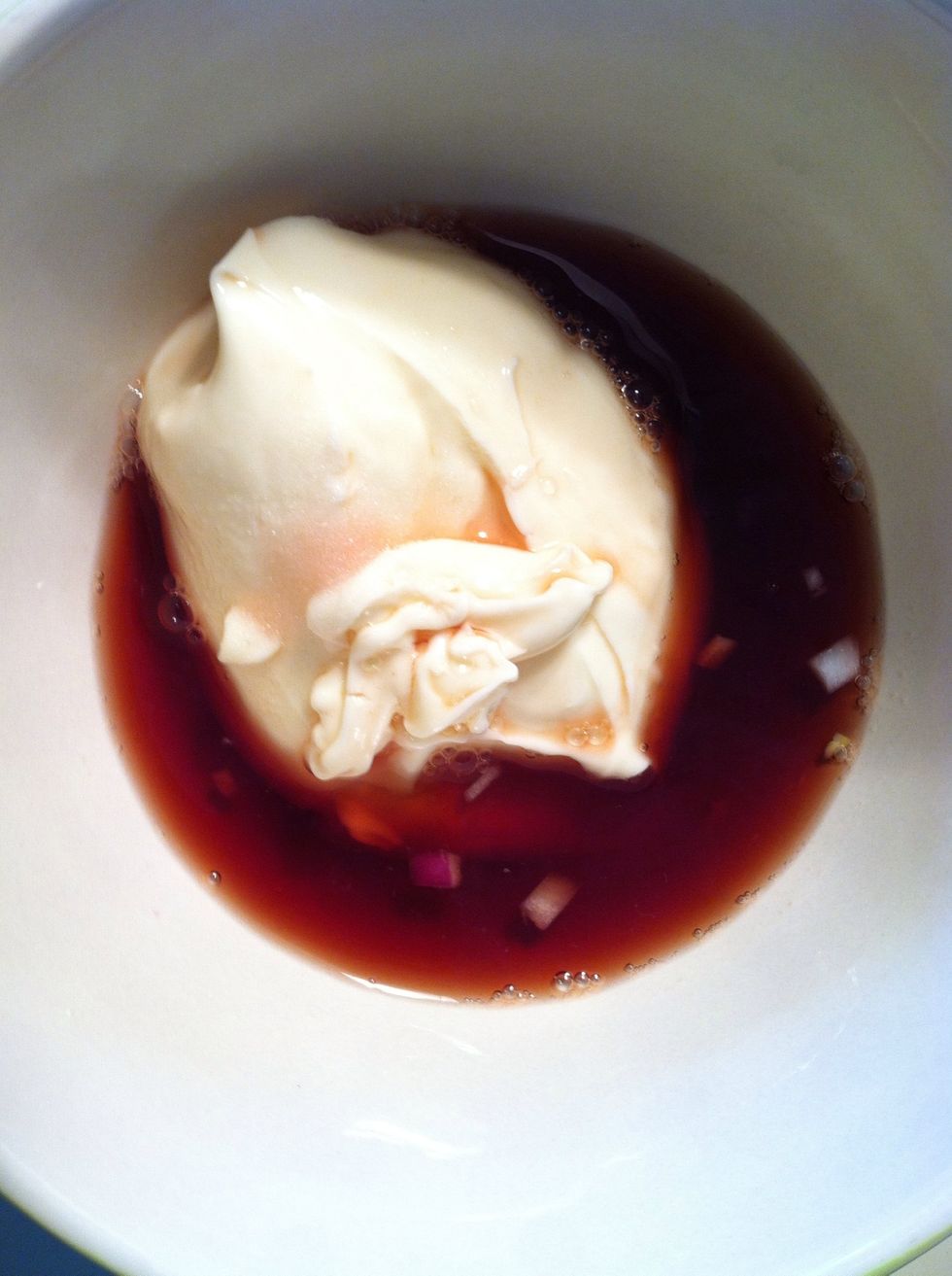 In a separate bowl, place mayonnaise, salt, sugar, red wine vinegar and stir thoroughly. If you get a few pieces of onion in there like I did, that's ok! 😉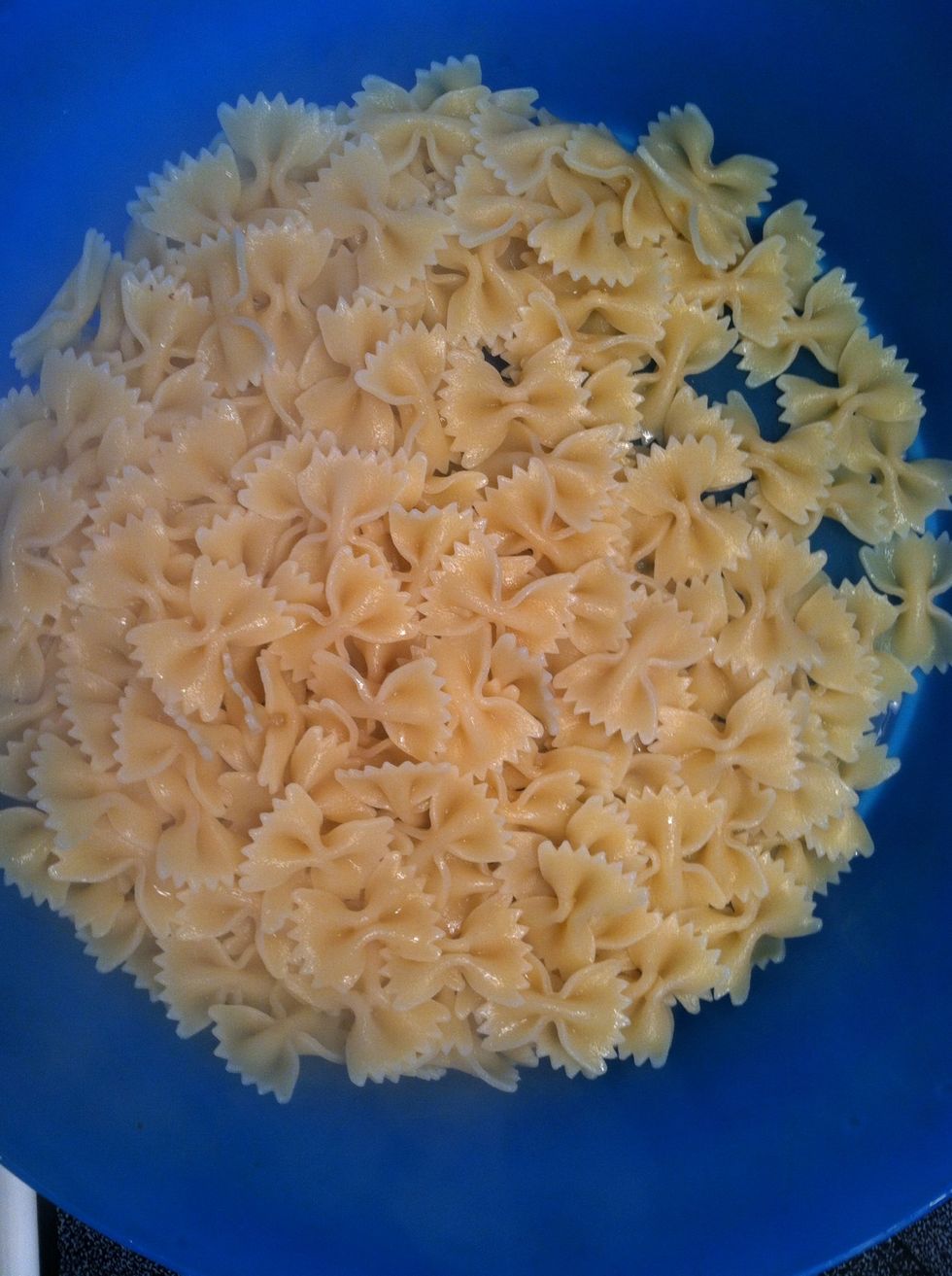 Once pasta is done, place into a larger mixing bowl and let cool.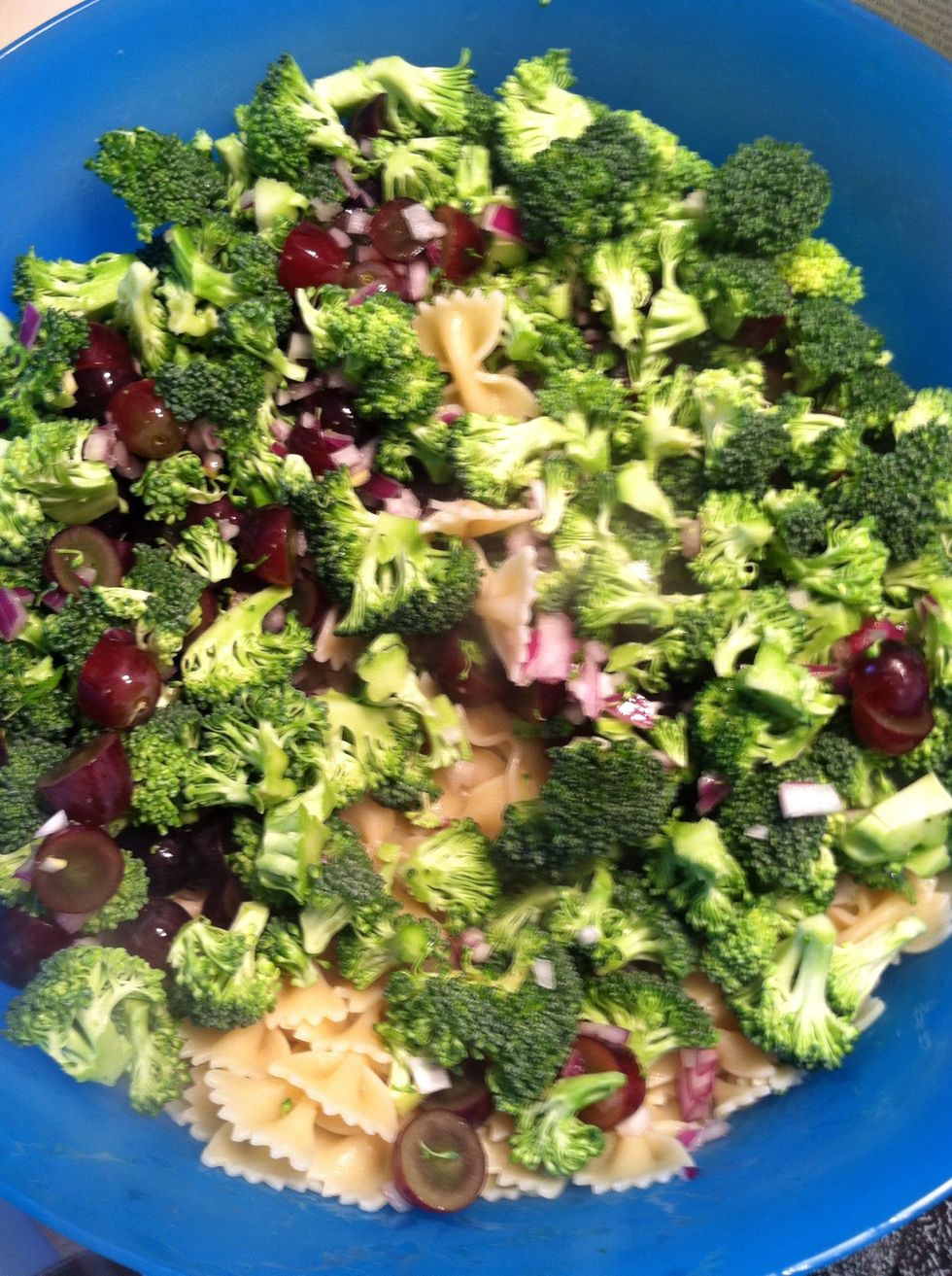 Throw the grapes, broccoli and onions in with the pasta.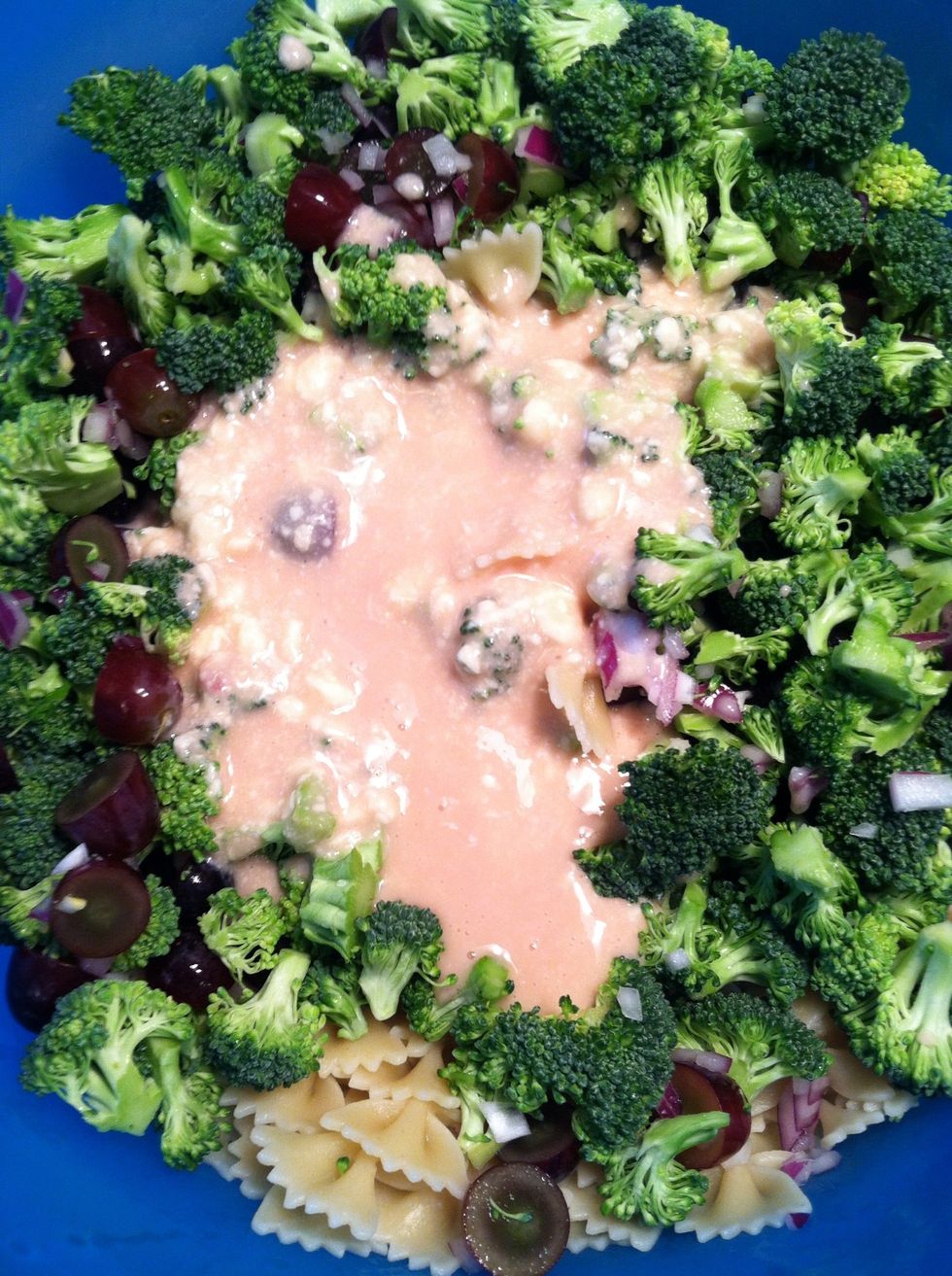 Now place the dressing in there and start mixing. Mix well! Make sure everything is evenly coated.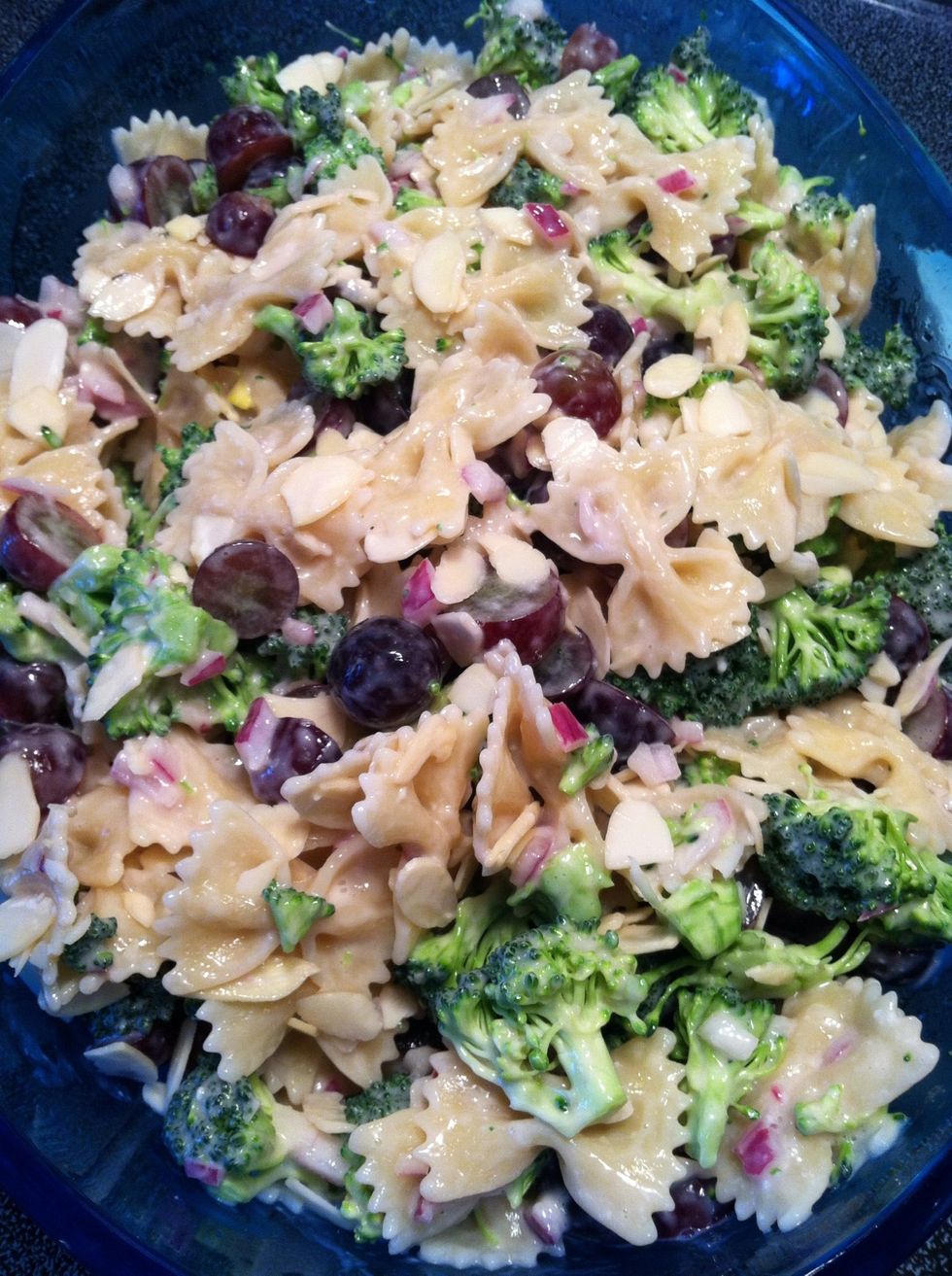 All done! You can sprinkle walnuts or almonds on top if you wanna be fancy! ☺️ I promise you'll love this salad!😋
1.0 18 oz Box if bow tie pasta
1/3c Red onion
1.0c Mayonnaise
1.0lb Broccoli
1.0lb Red seedless grapes
1/3c Sugar
1.0tsp Salt
1/3c Red wine vinegar
1/3c Almonds or walnuts