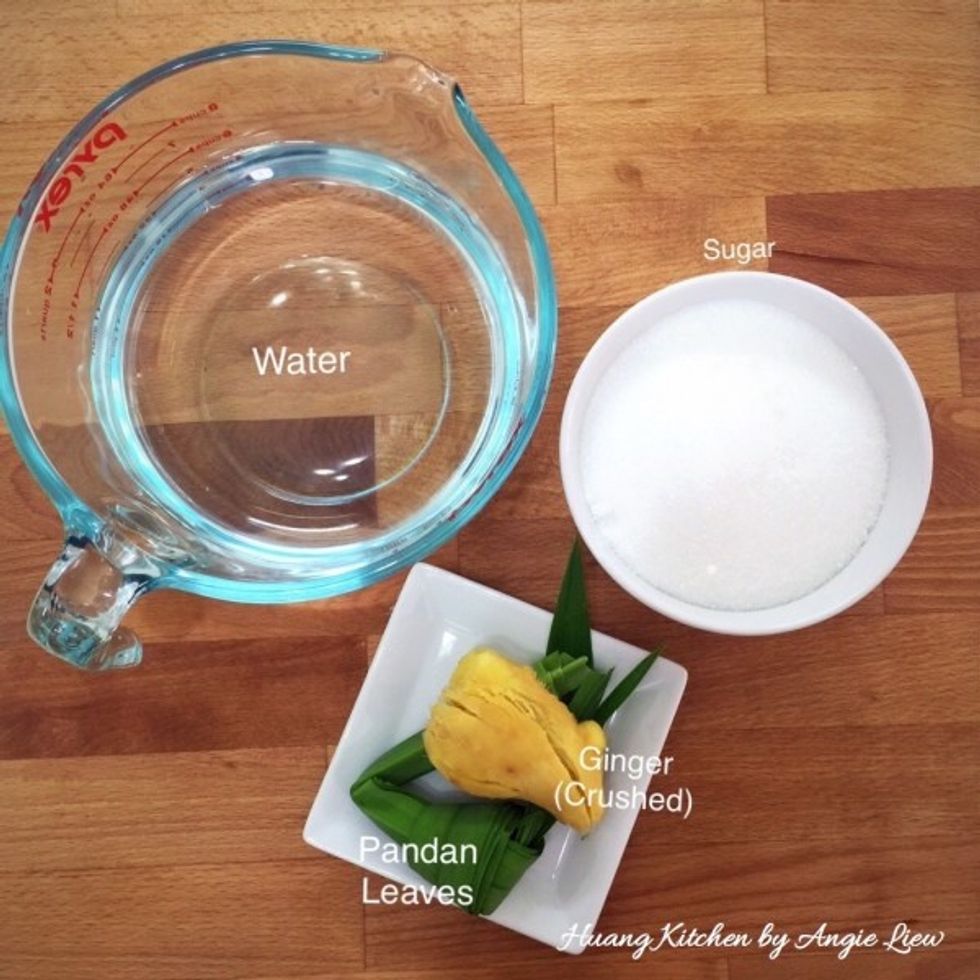 First, prepare all ingredients needed to make syrup.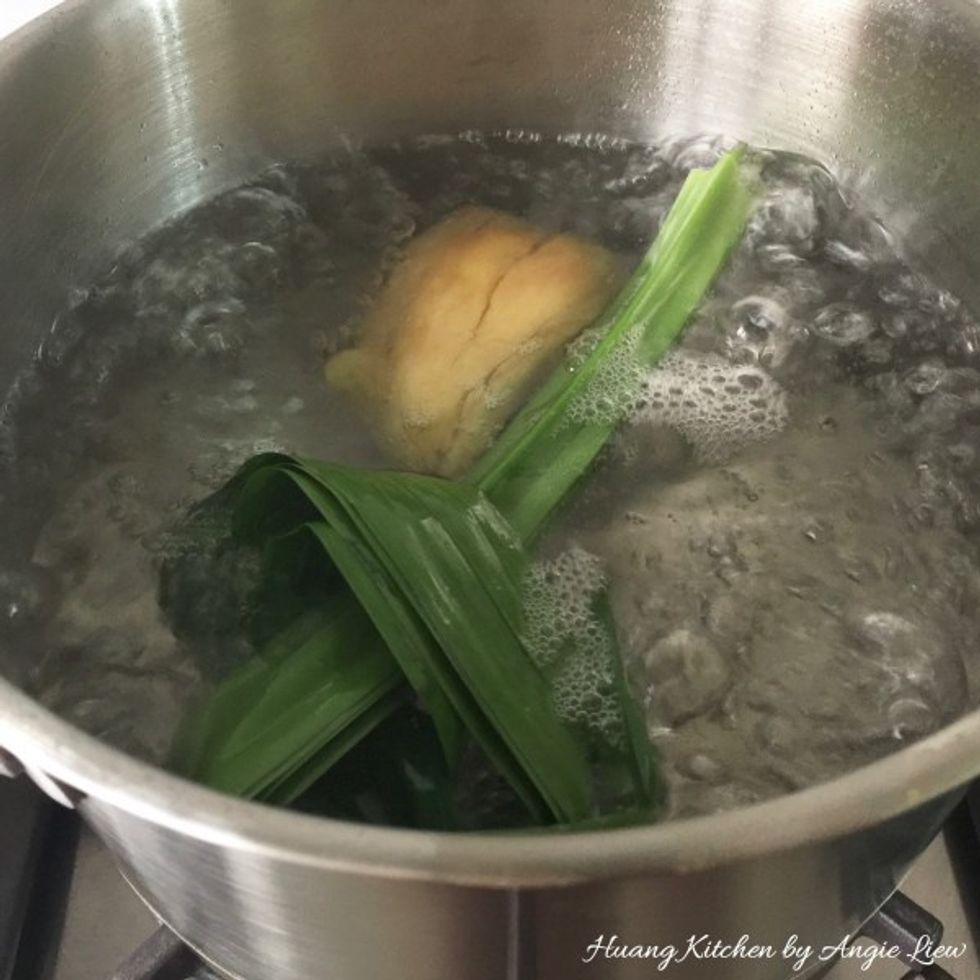 Put water, sugar, crushed ginger and pandan leaves into a pot and bring to a boil.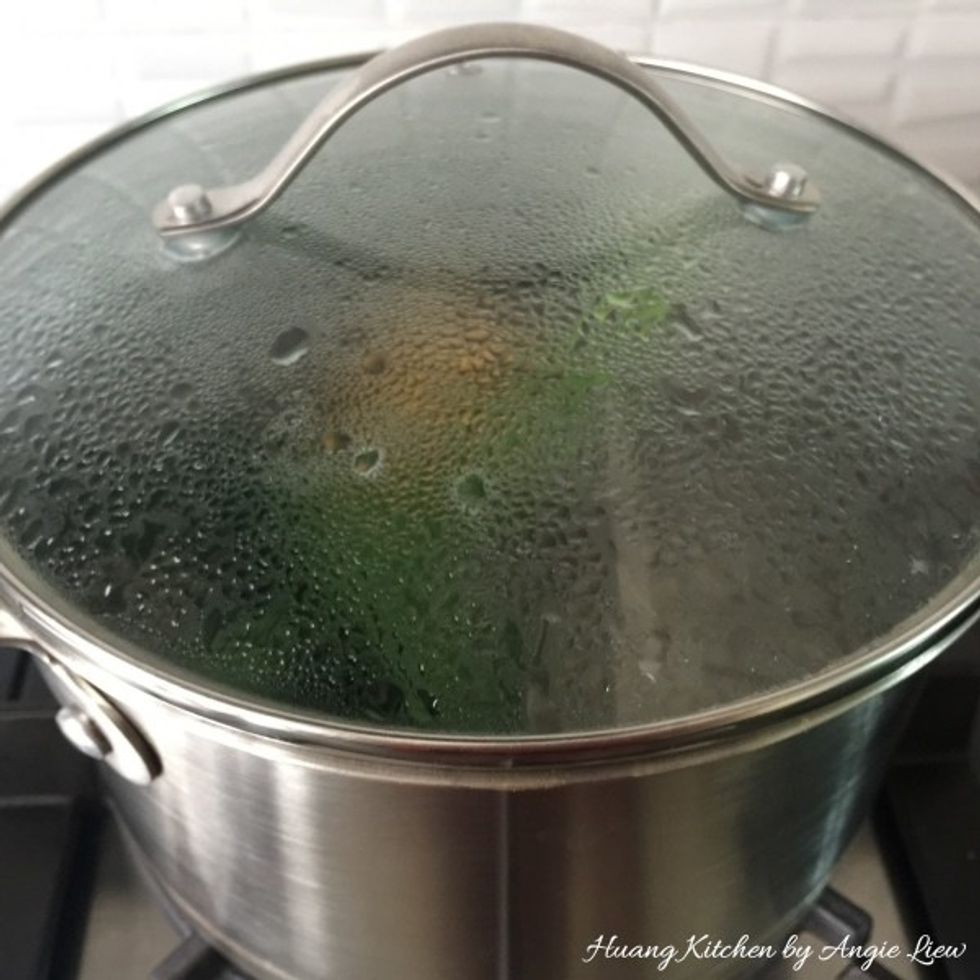 Cover and simmer for about 15 minutes to allow the ginger juice to infuse into the syrup.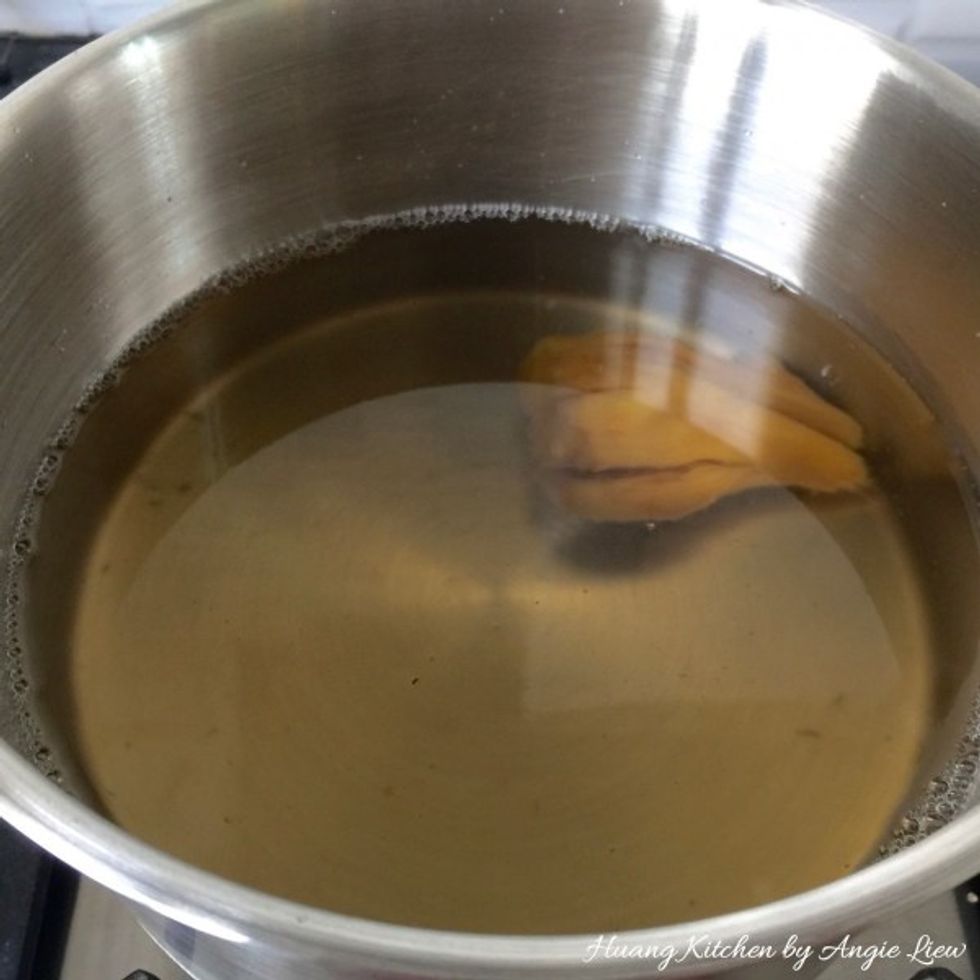 Remove pandan/screw pine leaves and allow syrup to cool.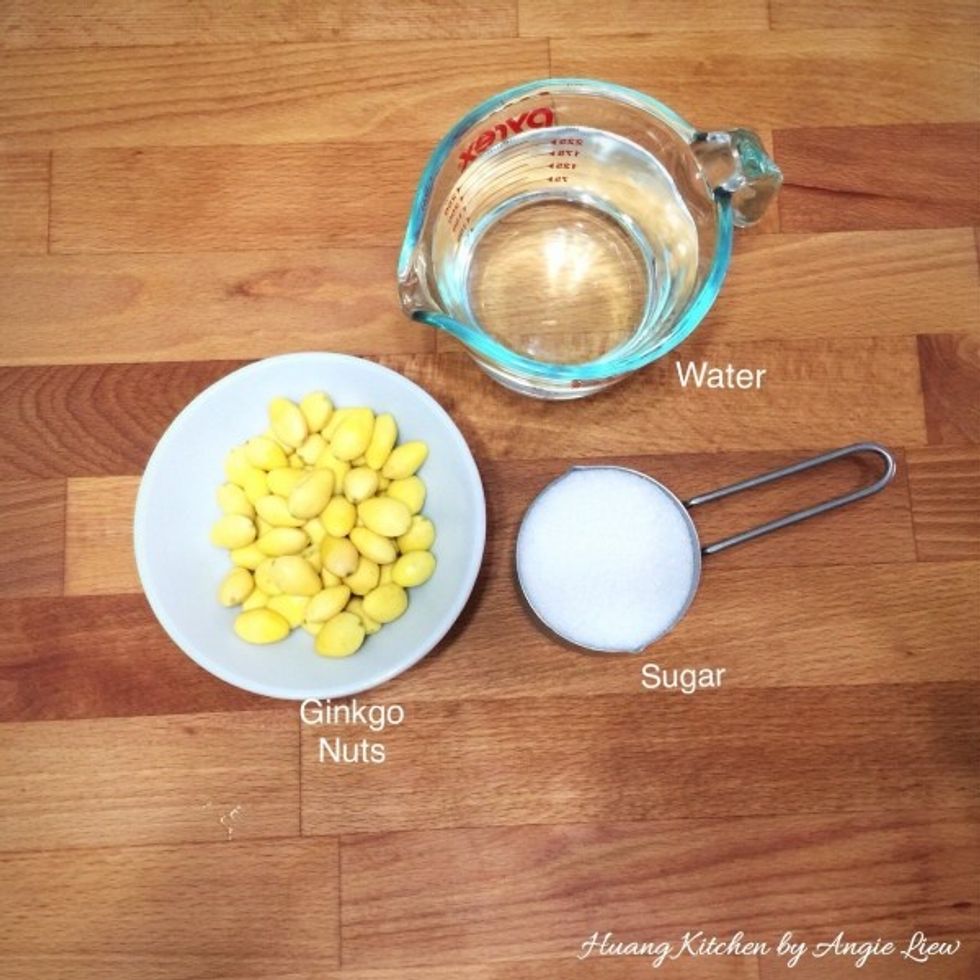 Next, have ready ingredients to be added into the sweet glutinous rice balls dessert.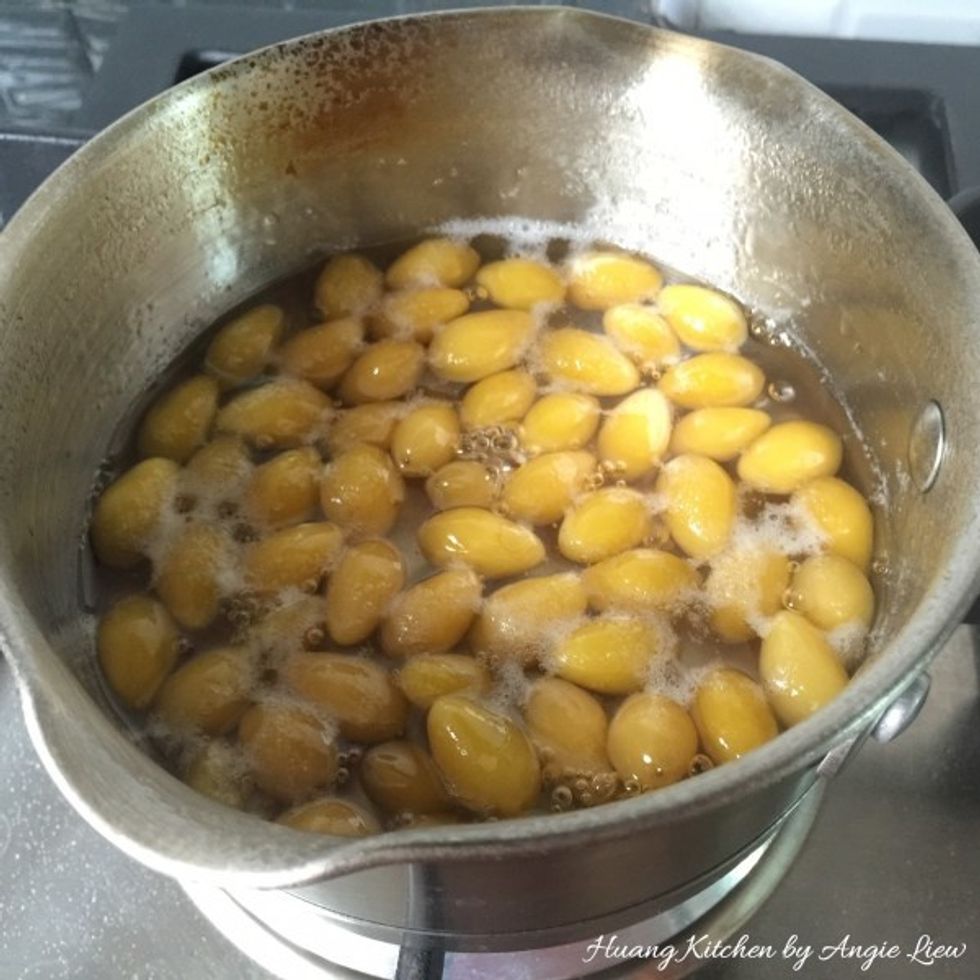 In a separate pot, slowly simmer the peeled gingko nuts in syrup for about 30 minutes or until softened.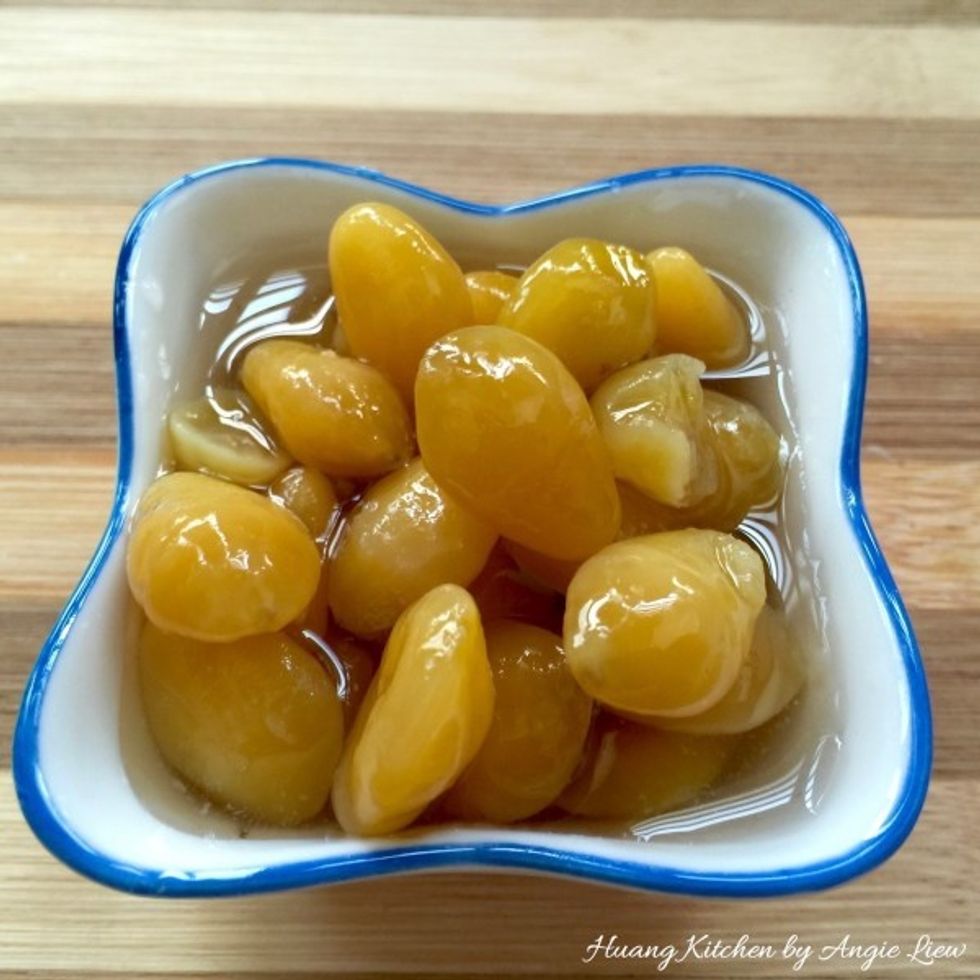 When done, set aside to be added into the sweet dessert later and we're ready to make the sweet glutinous rice balls.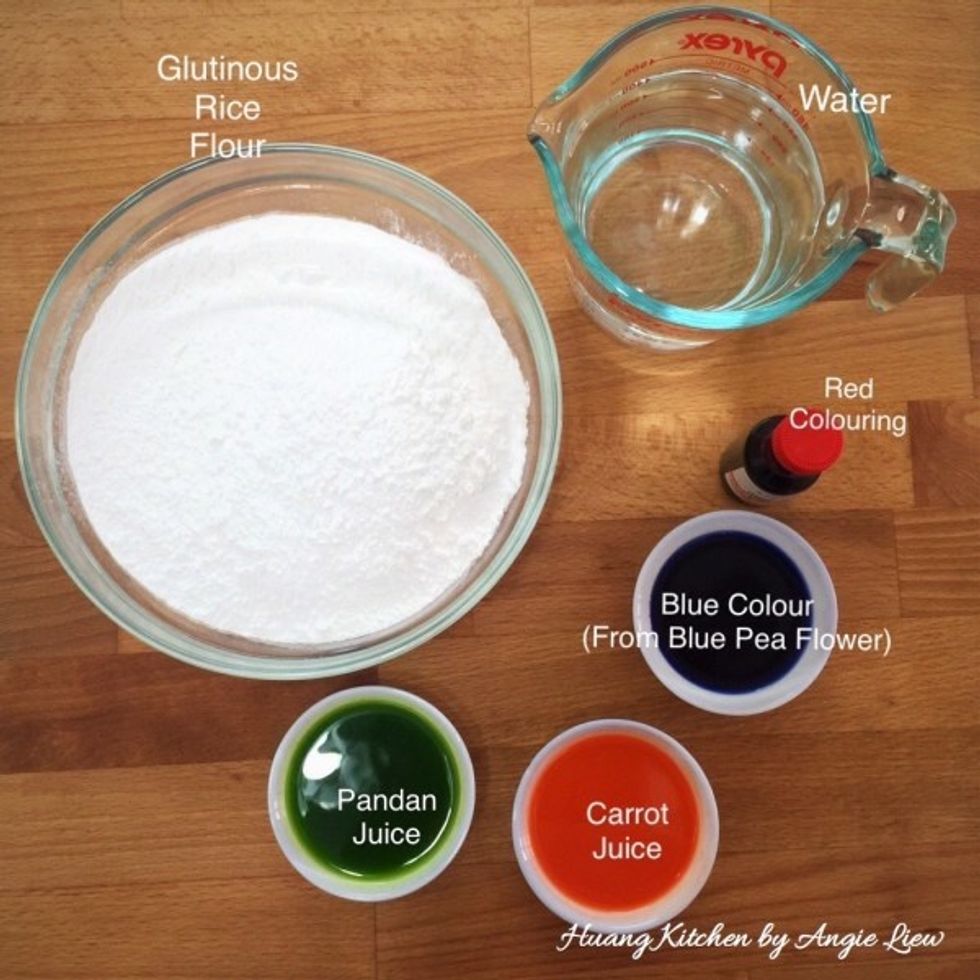 Have ready all ingredients to make the sweet glutinous rice balls.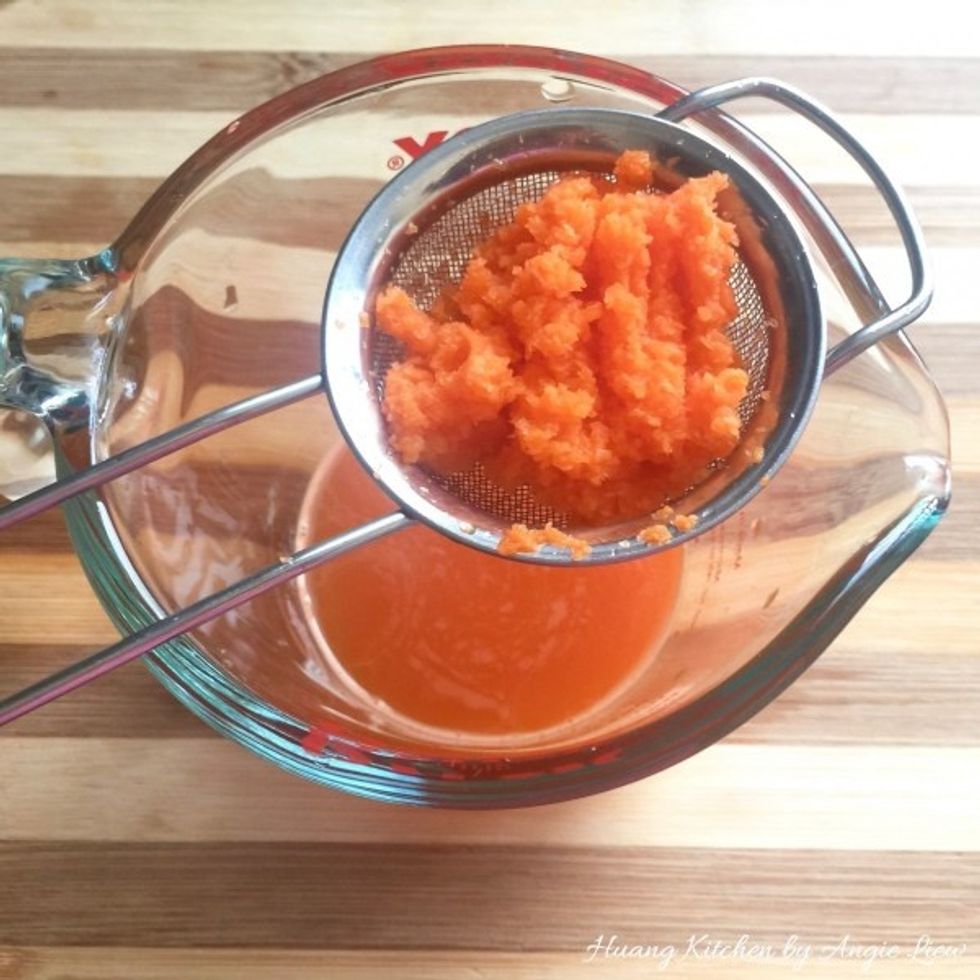 Cut the carrot into pieces and blend well. Then use a strainer to strain the juice and set aside for later use.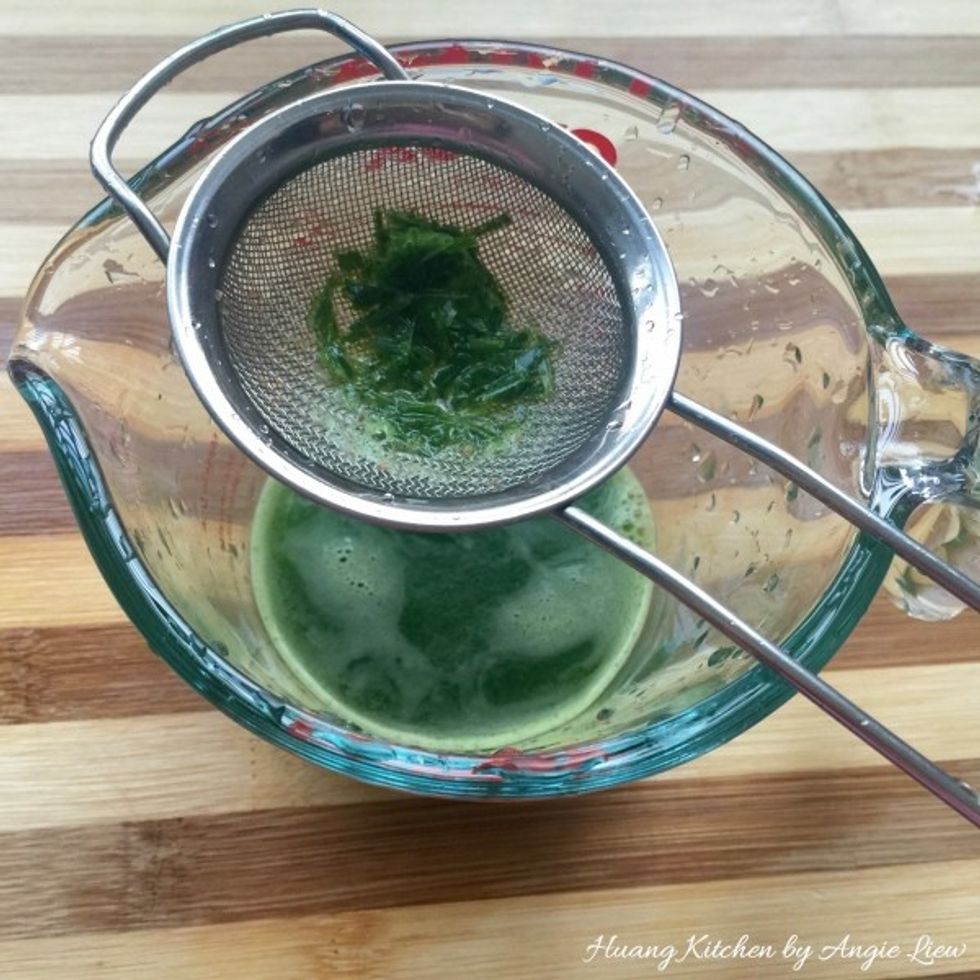 Cut the pandan leaves (screw pine leaves) into pieces and blend well for the juice. Strain the juice for later use.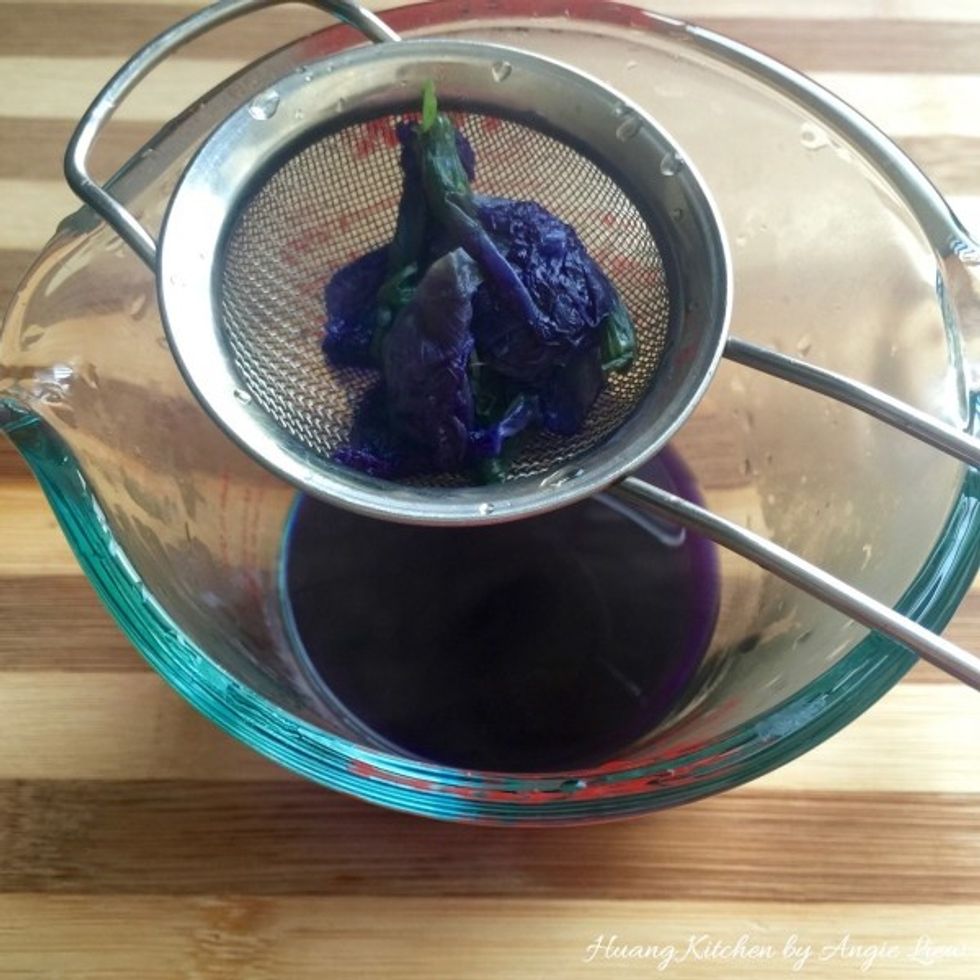 Boil the blue pea flowers in a pot slowly to extract the blue colour. Then strain the blue colour extract for use as colouring for the dough.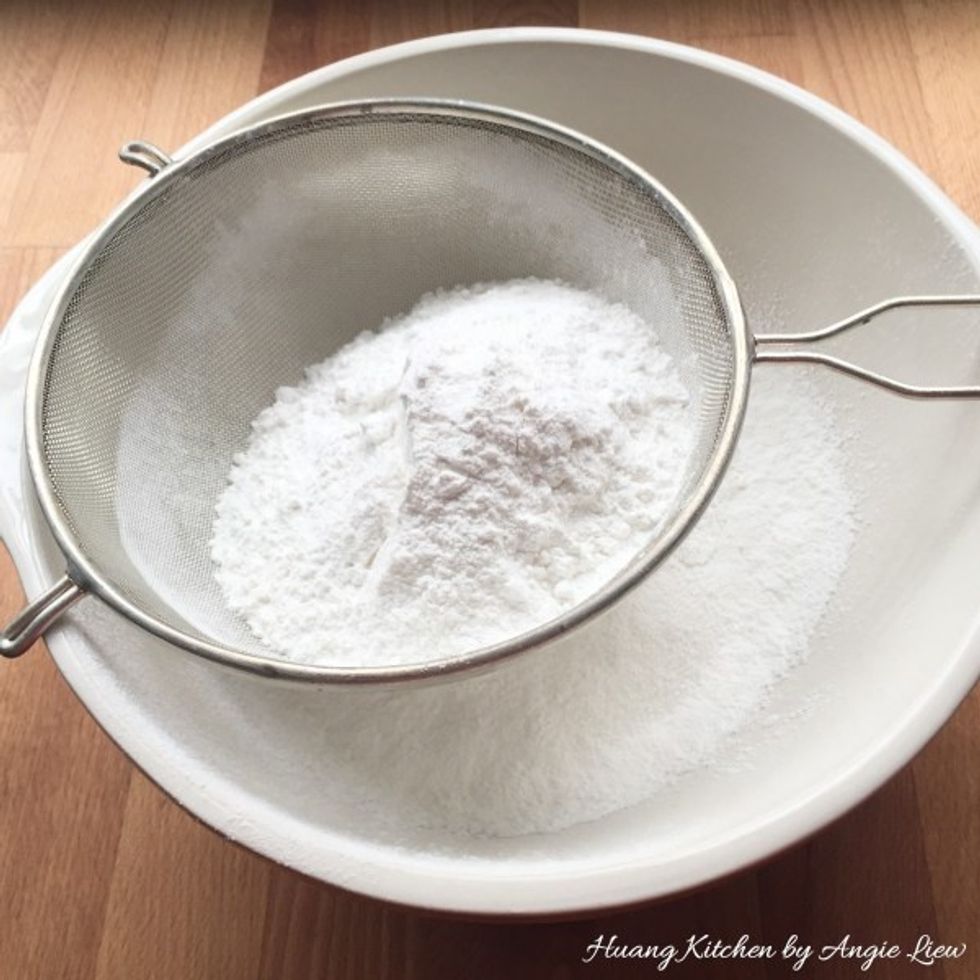 Then, sieve glutinous rice flour into a large mixing bowl.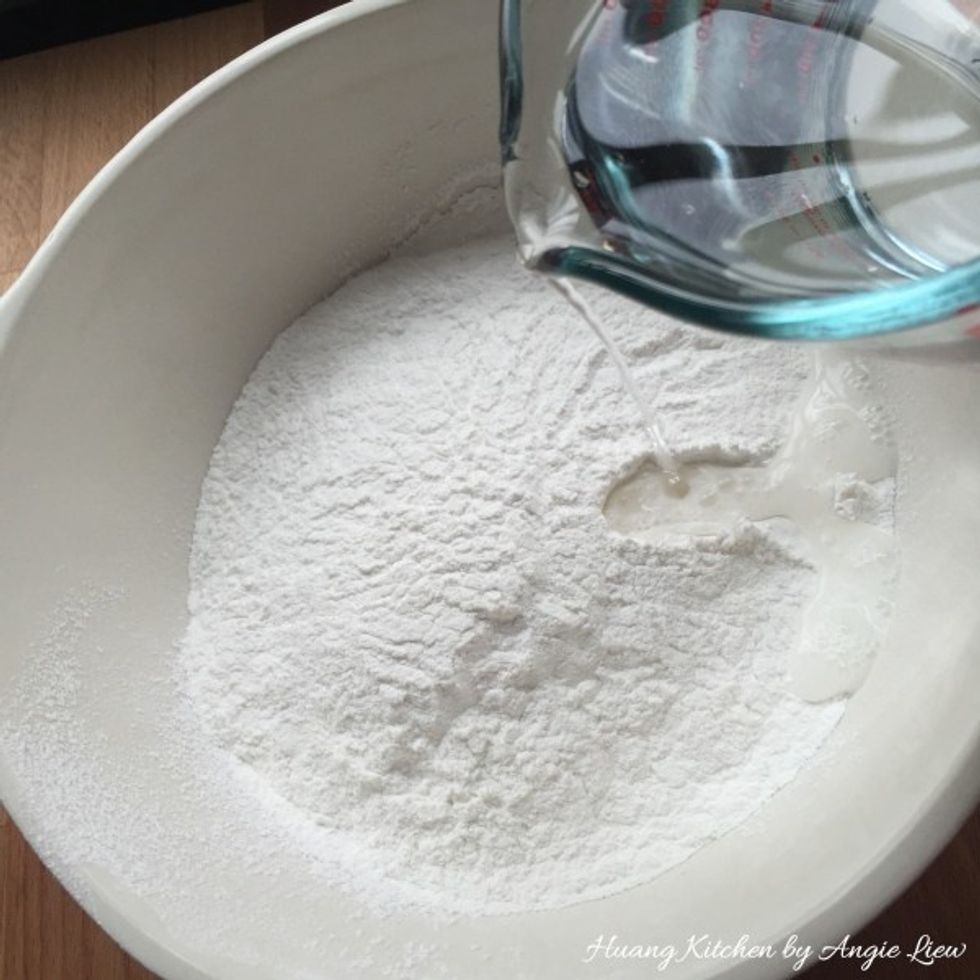 Slowly add in lukewarm water.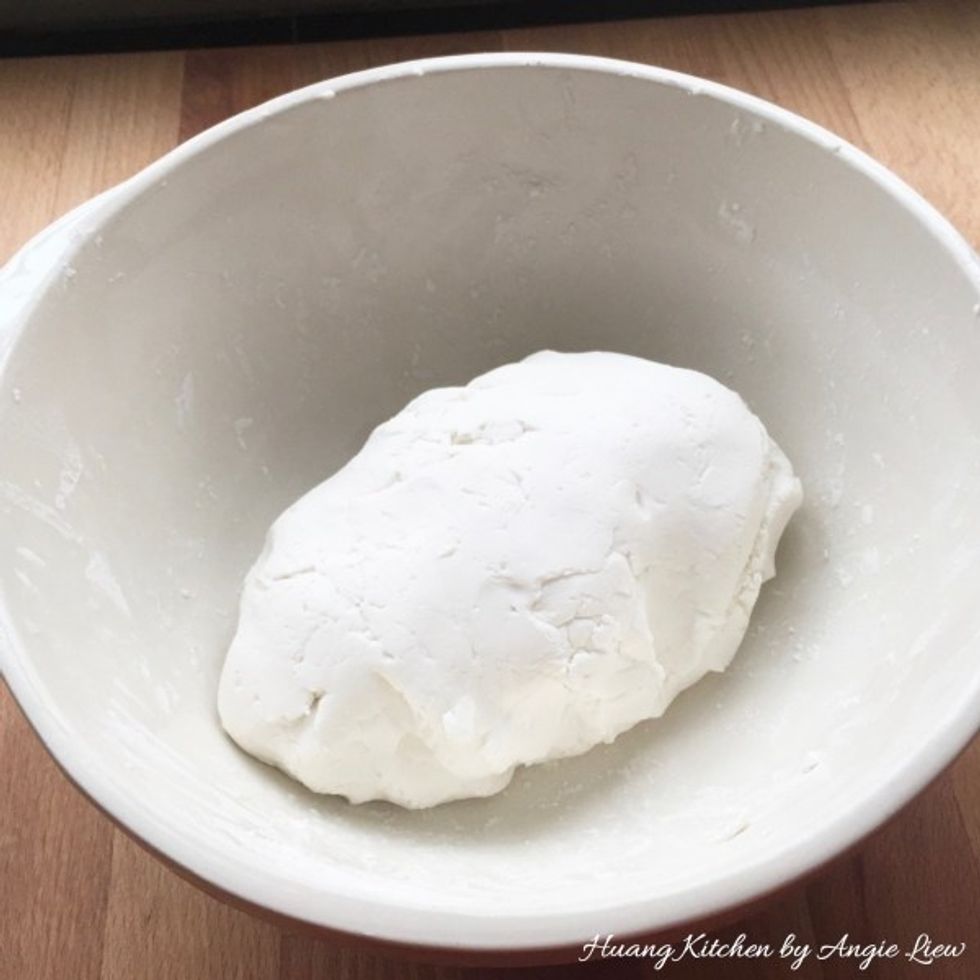 Mix the glutinous rice flour into a firm and stiff dough.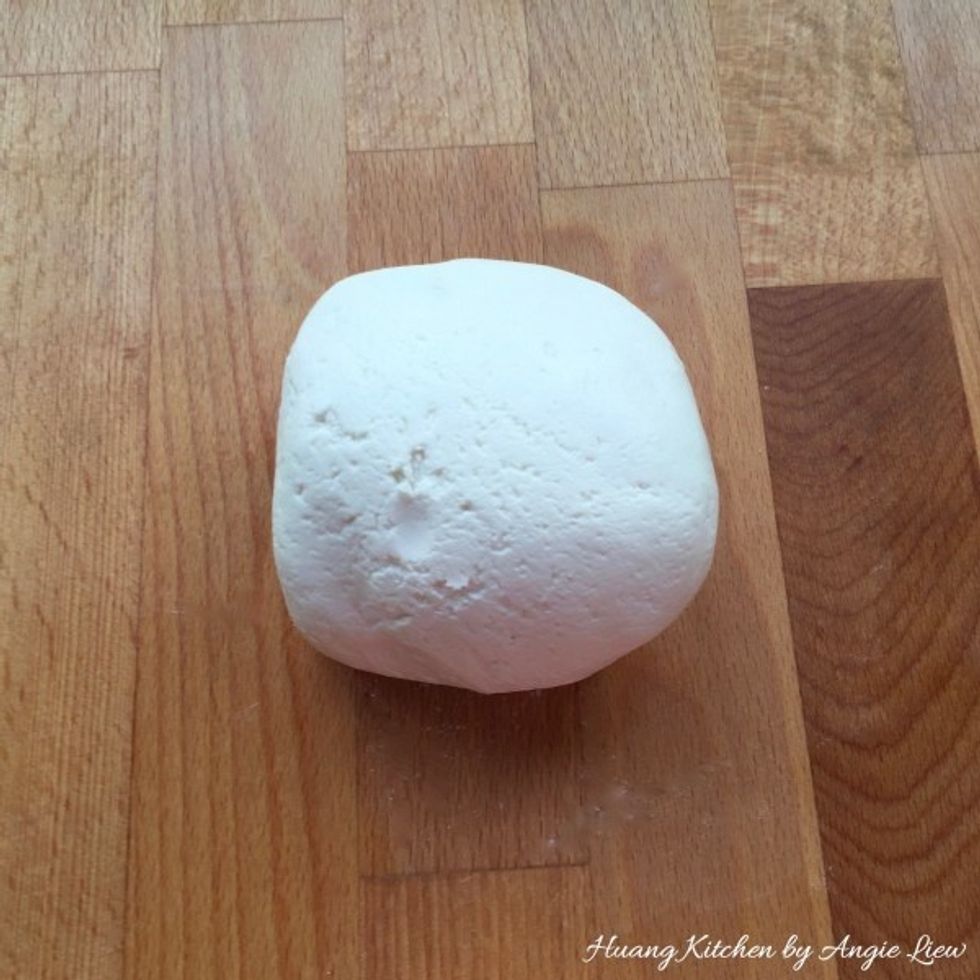 Place dough on a work surface and knead well for about 10 minutes.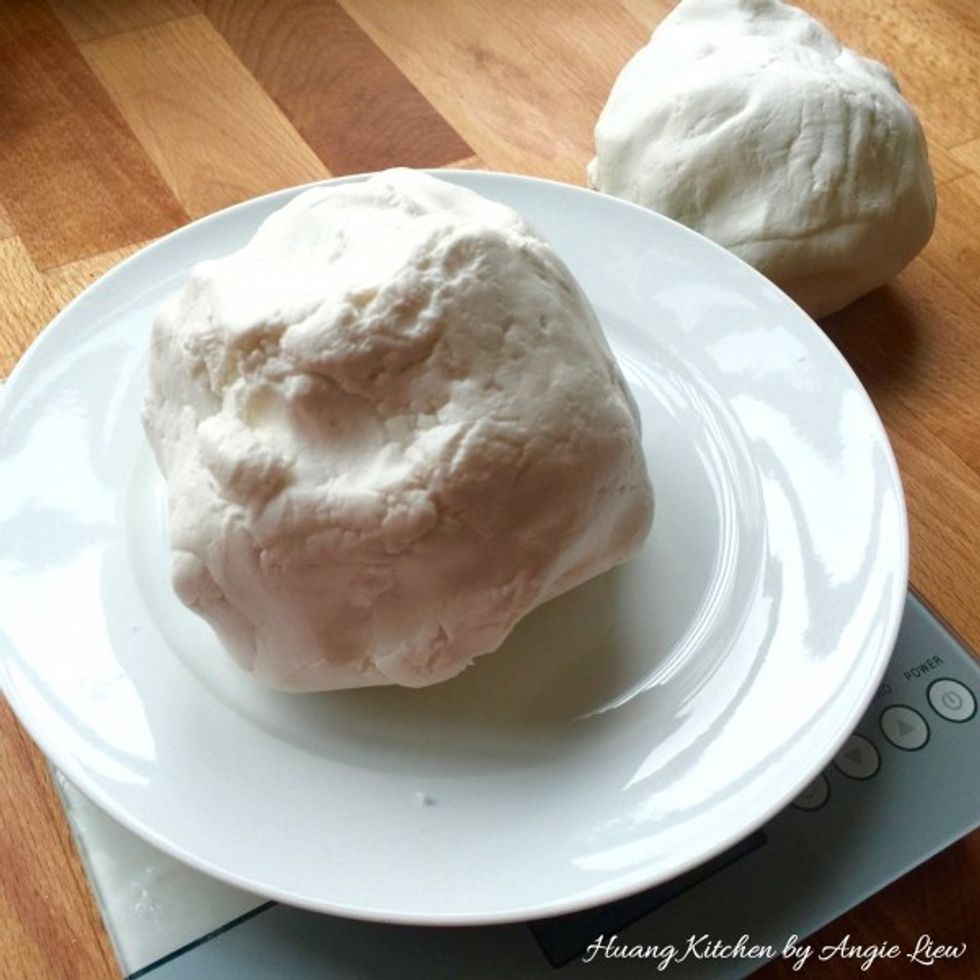 Divide dough into two equal portions and keep one half of the dough for white glutinous balls.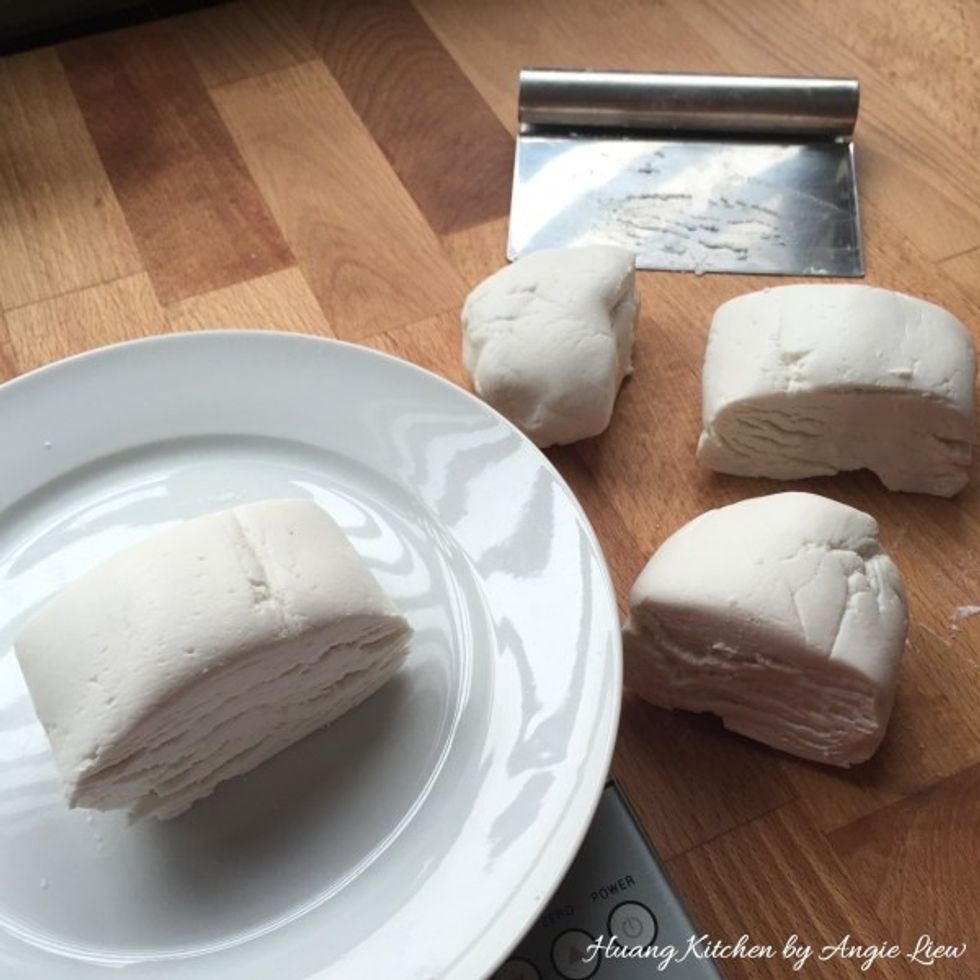 Divide remaining half into 4 smaller equal portions.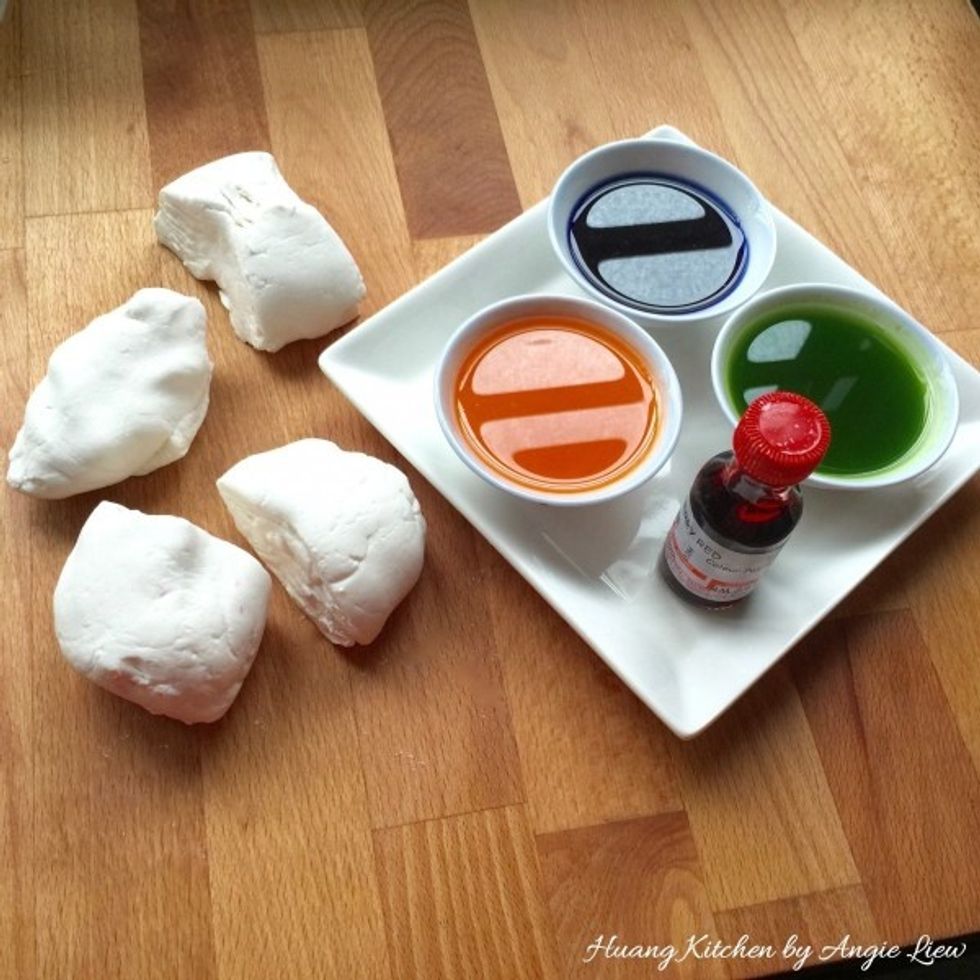 Add each portion with a few drops of the different natural colouring prepared earlier.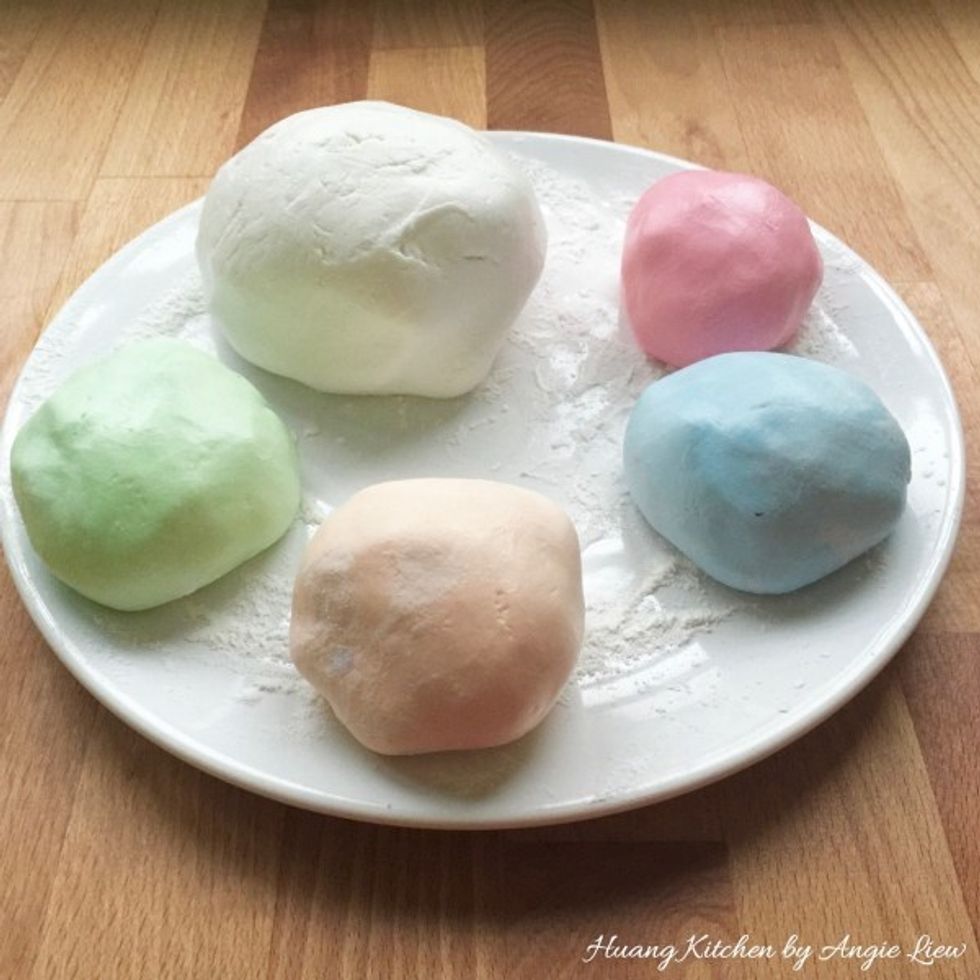 Knead each portion of the dough separately until the colour is well distributed. Be sure to wash your hands each time after kneading a different colour to avoid discolouring.
Then roll each portion of dough starting with the white dough into a long roll.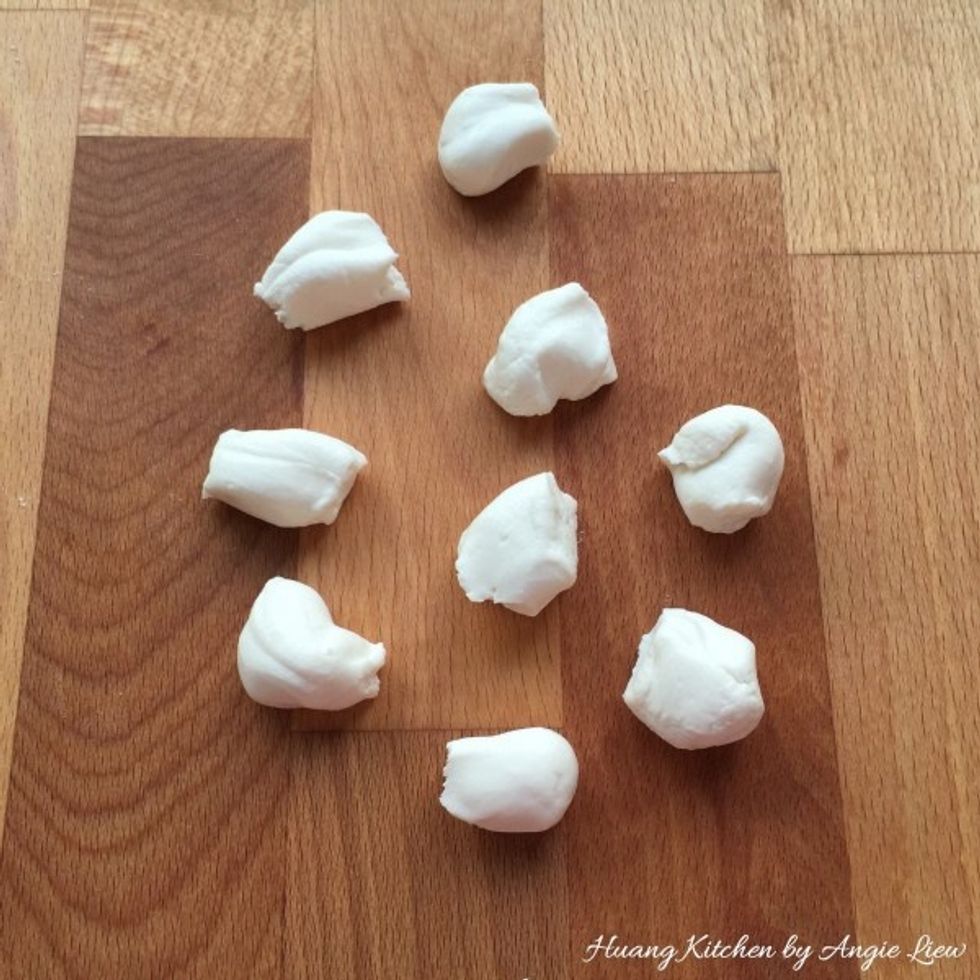 Pinch the dough into small pieces.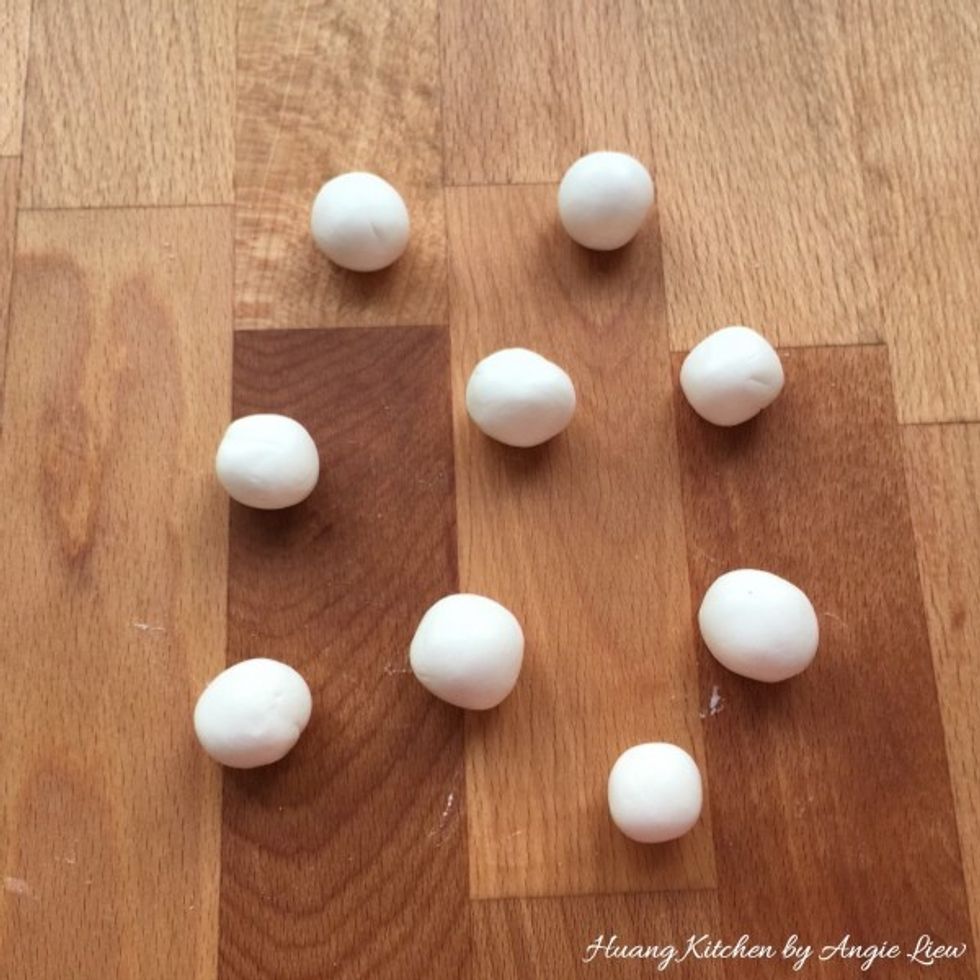 Then roll each small piece firmly with the palm of your hands into the size of a marble ball.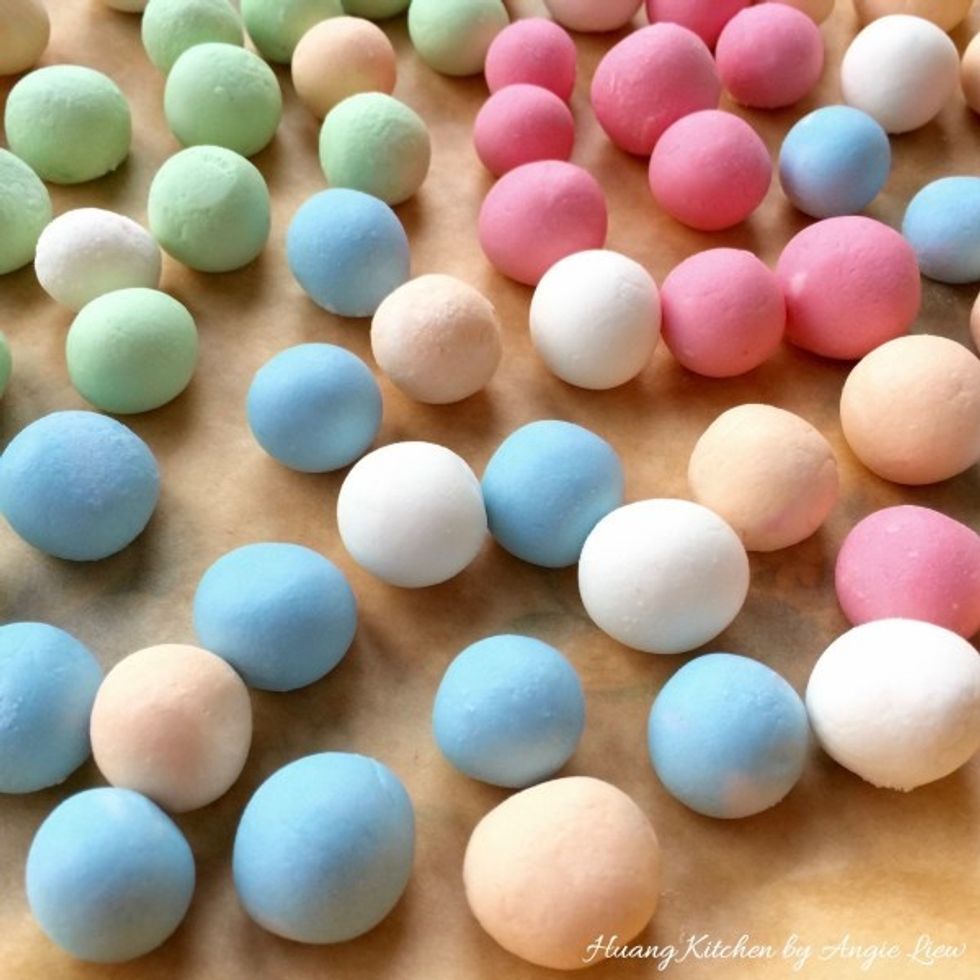 Repeat the same with the orange, blue, red and green dough. Place the rolled marble balls onto a plate lined with parchment paper. This can prevent the dough balls from sticking to the plate.
Next, we need to cook the glutinous rice balls. First bring a wok or saucepan of water to a rolling boil.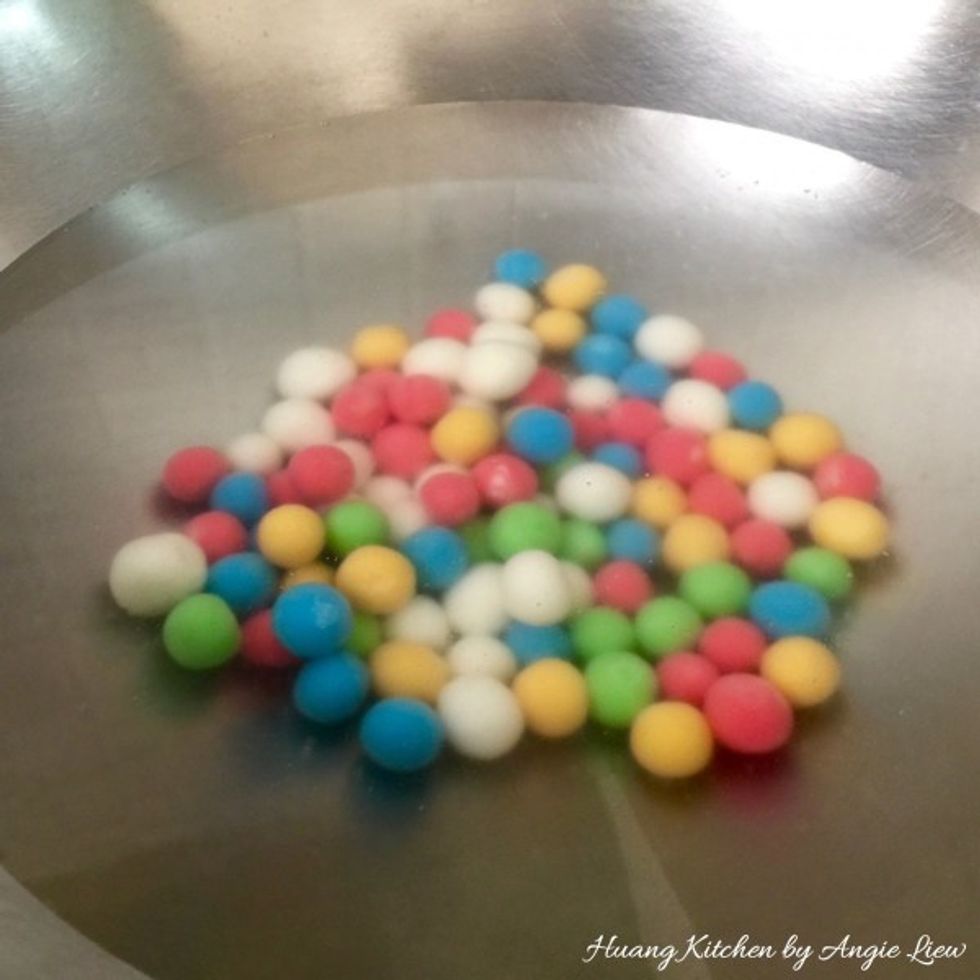 Gently drop the rolled glutinous rice balls into the boiling water.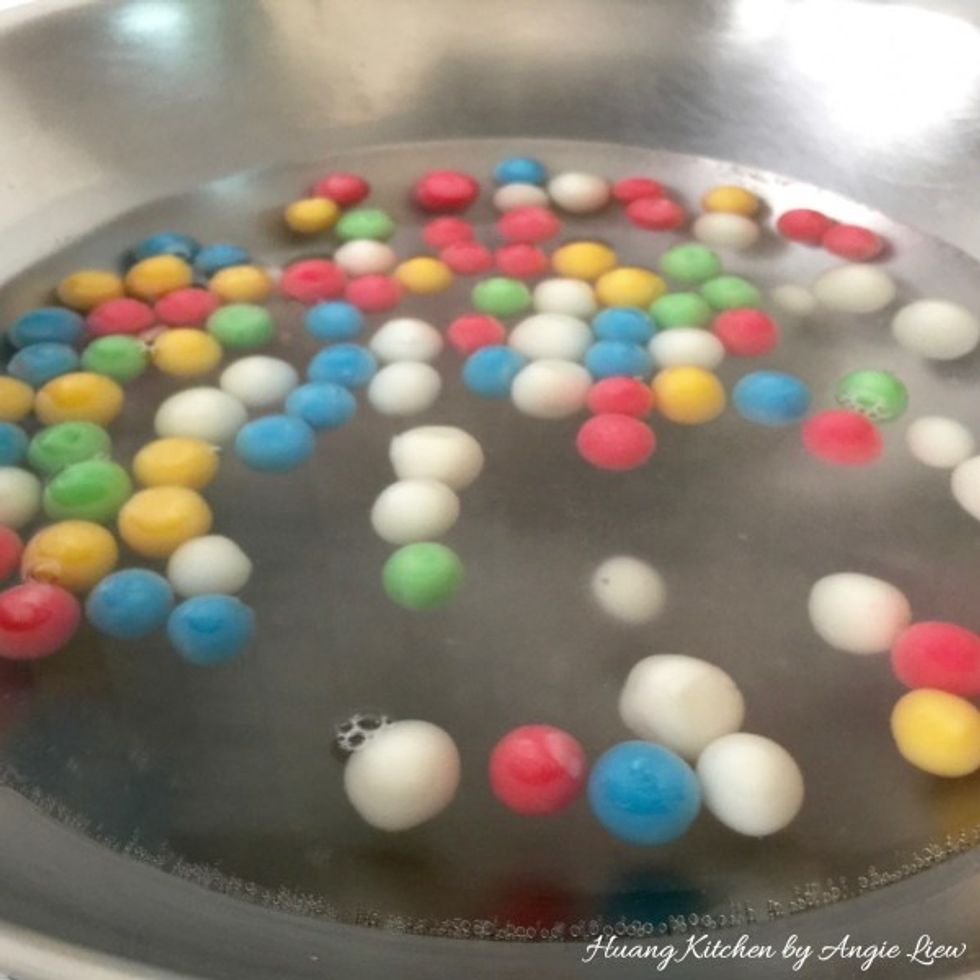 Cook until they float to the surface. Once all the rice balls have risen to the surface, allow to cook for another 1 minute.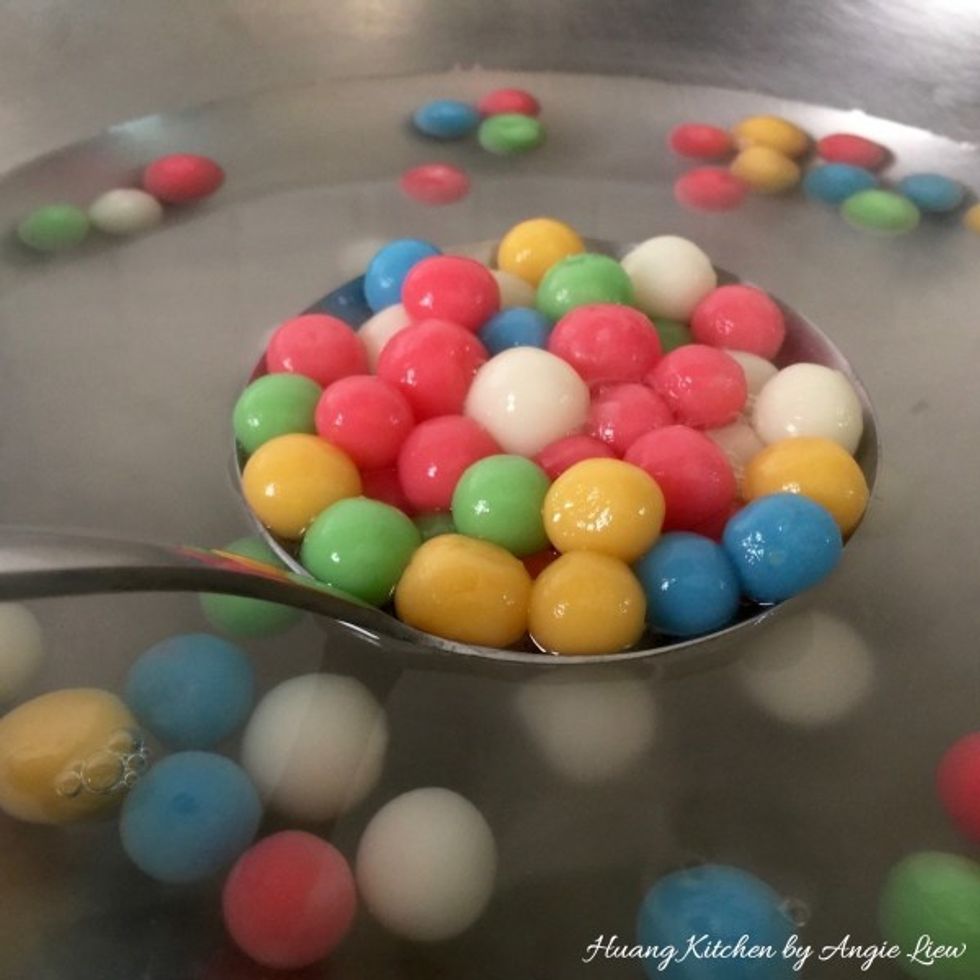 Then, remove the cooked rice balls with a perforated ladle.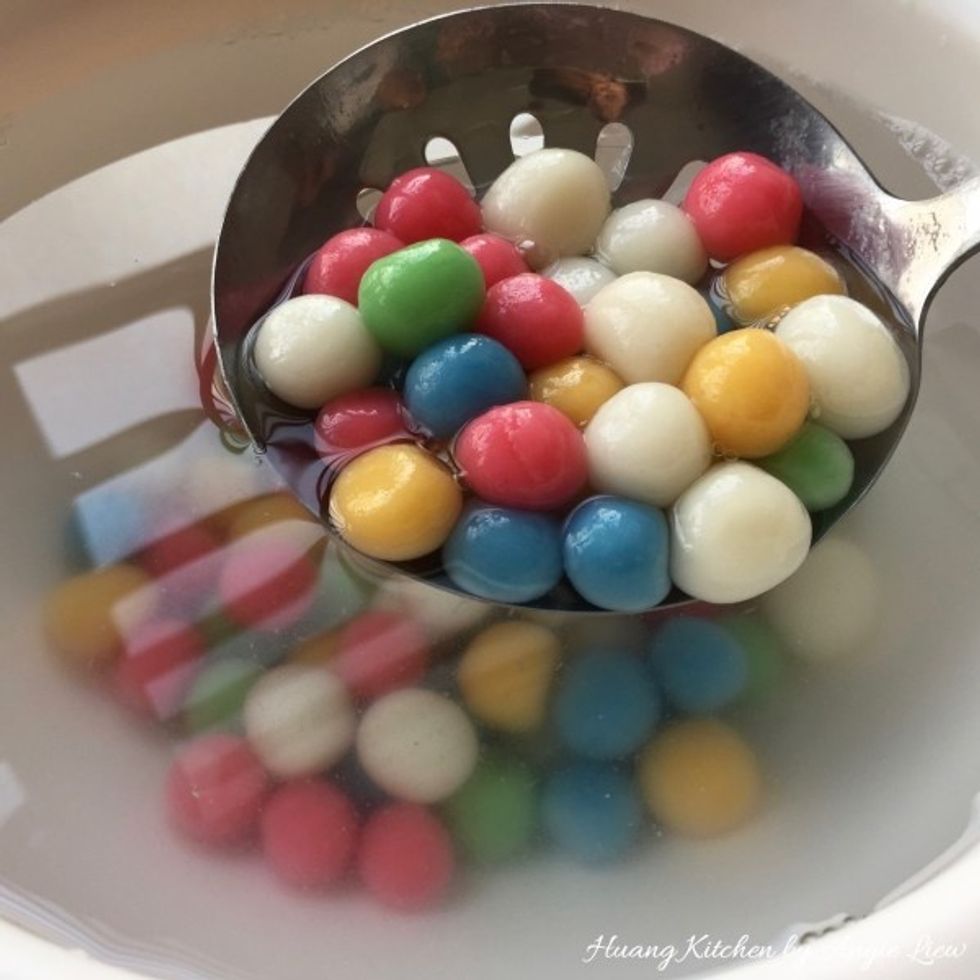 Drop the cooked rice balls immediately into a bowl of cool boiled water for about a minute.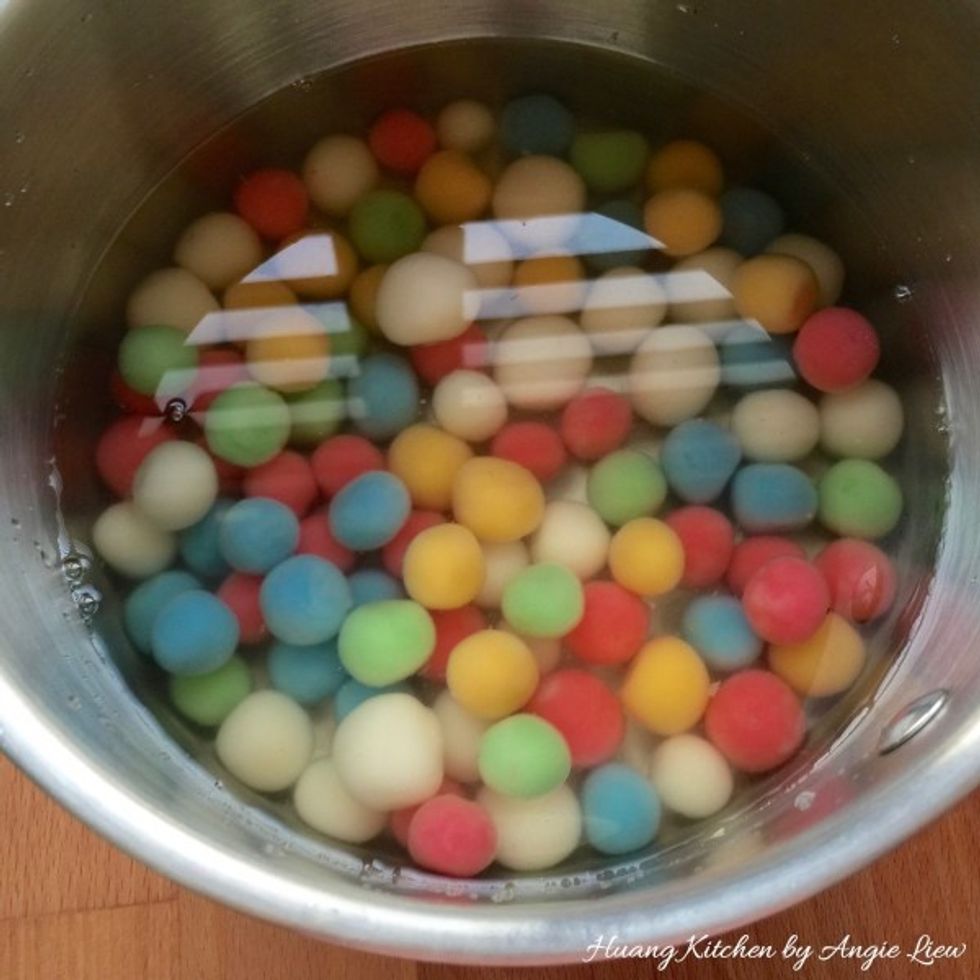 Drain thoroughly the cooked rice balls and place in the cooled syrup. And we're done!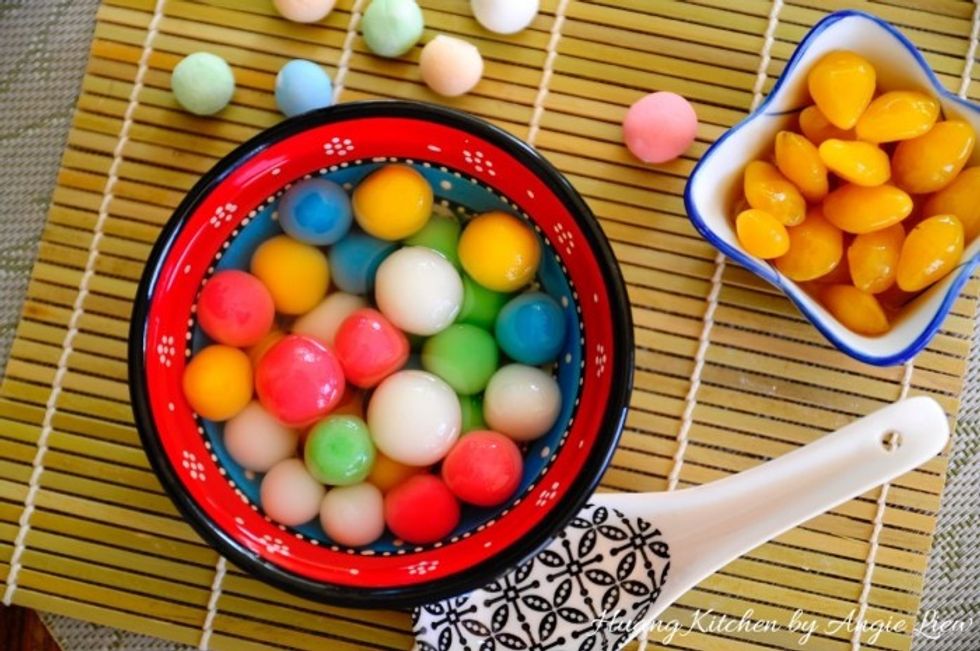 Serve the sweet glutinous rice balls in individual bowls with added gingko nuts. For more, like us on Facebook and get instant updates on our latest recipes at www.Facebook.com/huangskitchen
5.0c water (Syrup)
400.0g sugar (Syrup)
1.0bnch pandan/screwpine leaves (Syrup)
1.0 crushed old ginger (Syrup)
500.0g glutinous rice flour (Glutinous Rice Balls)
2.0c water, lukewarm (Glutinous Rice Balls)
1.0 carrot, blend (Glutinous Rice Balls)
1.0bnch screw pine leaves, blend (Glutinous Rice Balls)
1.0bnch blue pea flower,boiled (Glutinous Rice Balls)
1/8tsp red colouring (Glutinous Rice Balls)
100.0g gingko nuts
55.0g sugar
2.0c water
Huang Kitchen
For more step-by-step recipes and cooking tips, visit my website at \nhttp://www.huangkitchen.com