How to make sweet corn chipotle chili ice cream
Make Sweet Corn Chipotle Chili Ice Cream
23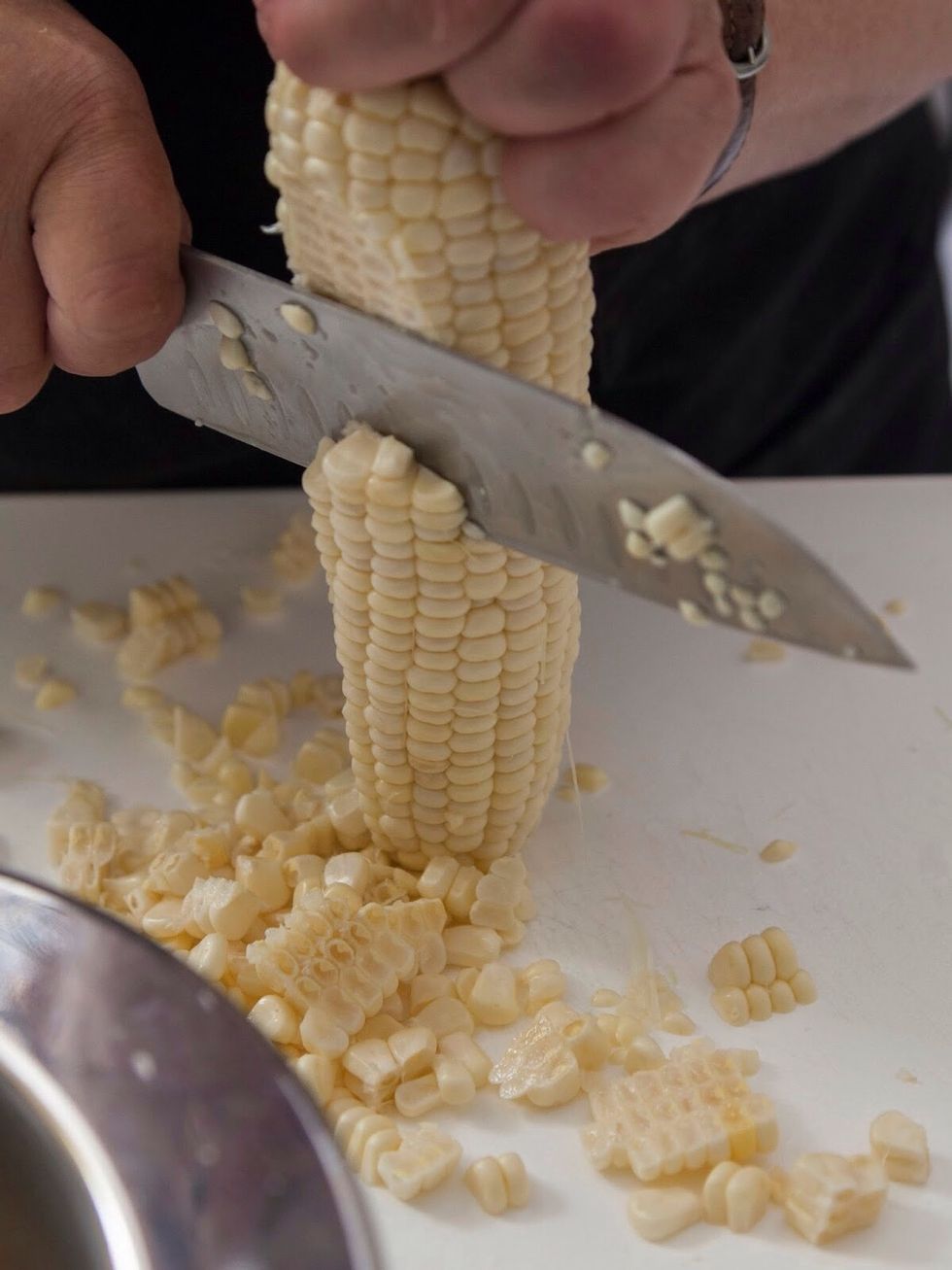 Shuck, wash and remove the kernels from two ears of corn. Set them aside.
Pour 2 cups of cream into a large pot.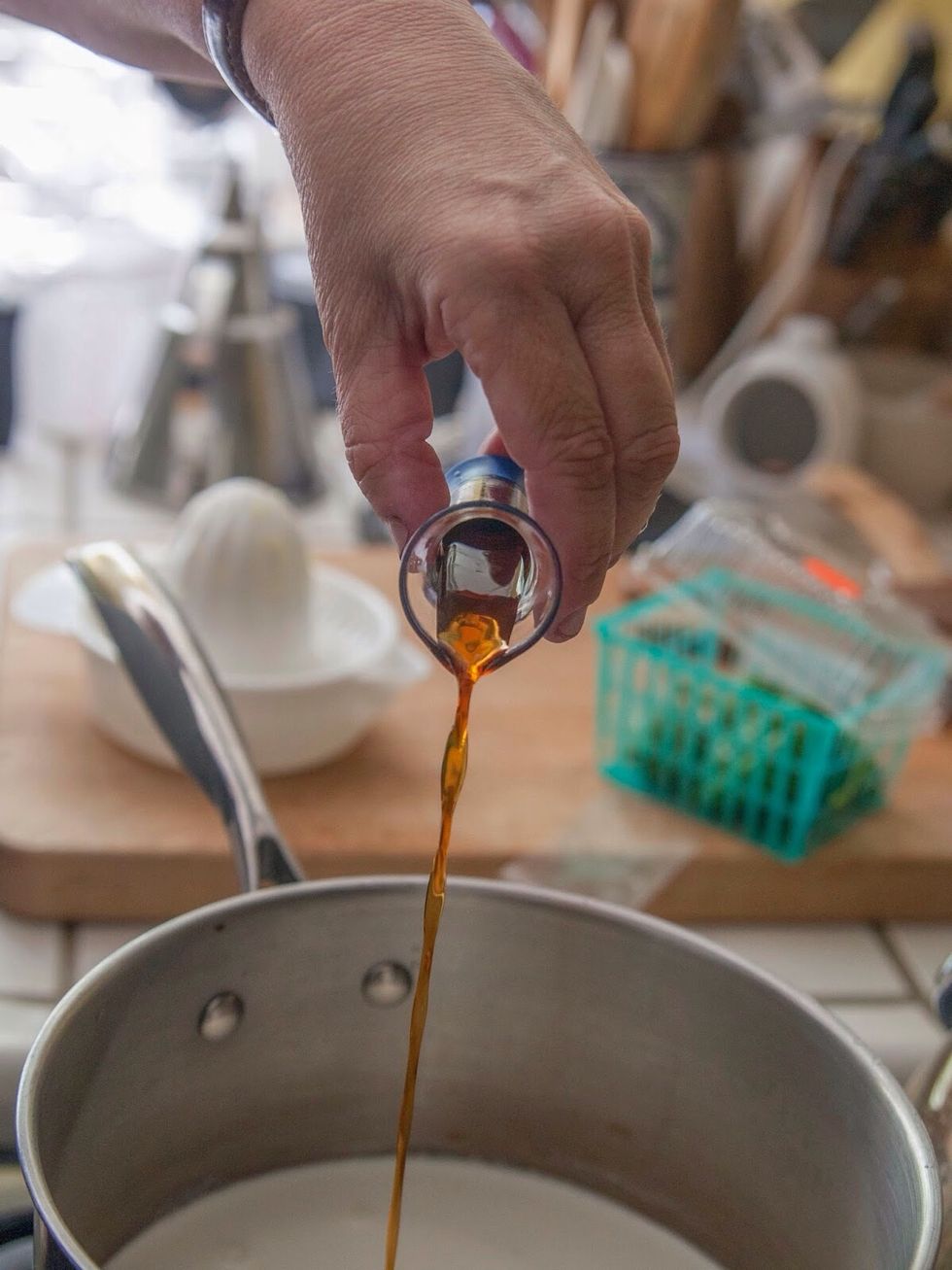 Add in 2 tsp of good quality vanilla. I use Gaya Mexican Vanilla but any good brand will do.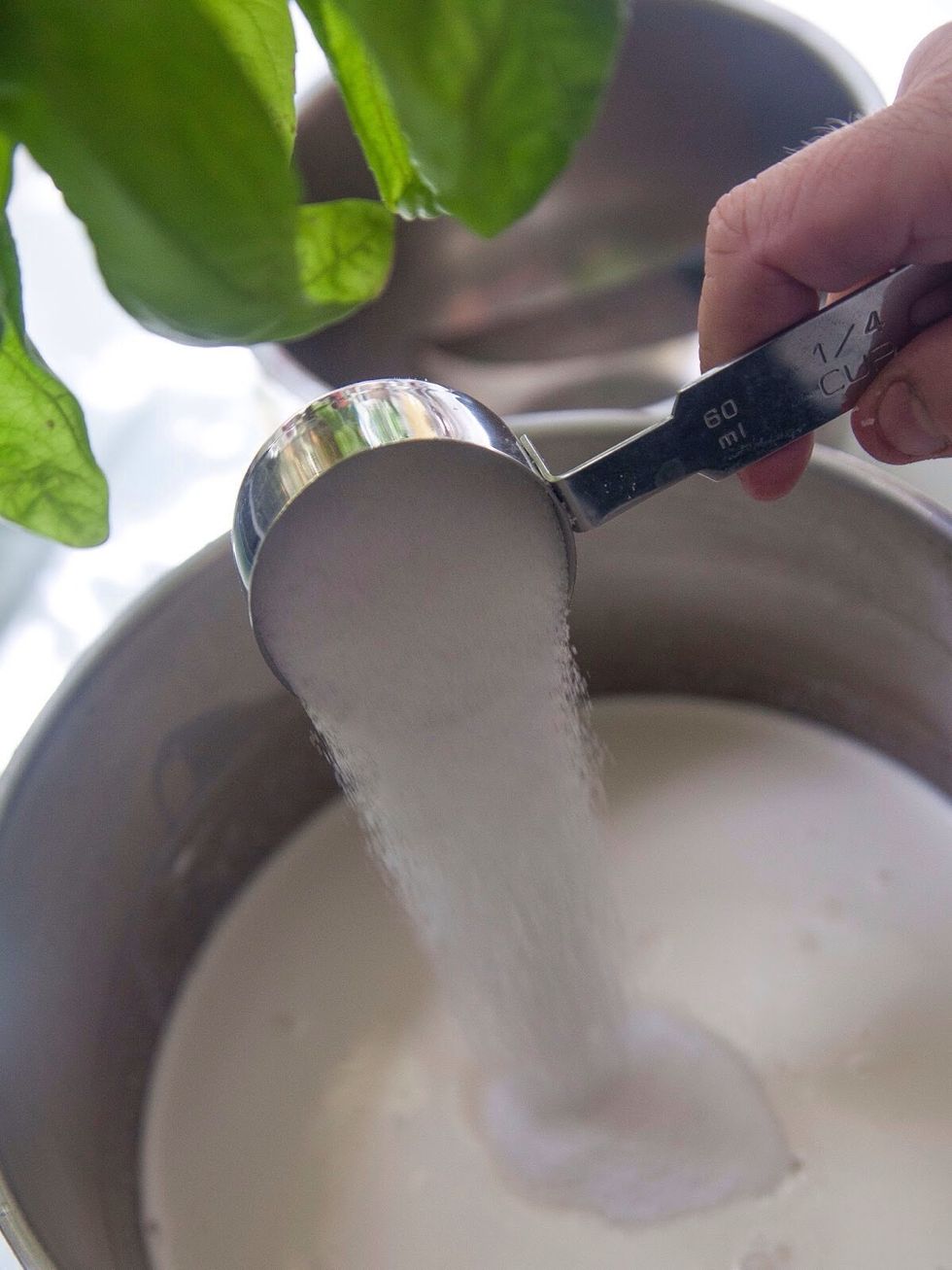 Add in 3/4 cup of sugar. Bring the cream, sugar, and vanilla to a low simmer. When the mixture starts to simmer, add in the kernels of corn.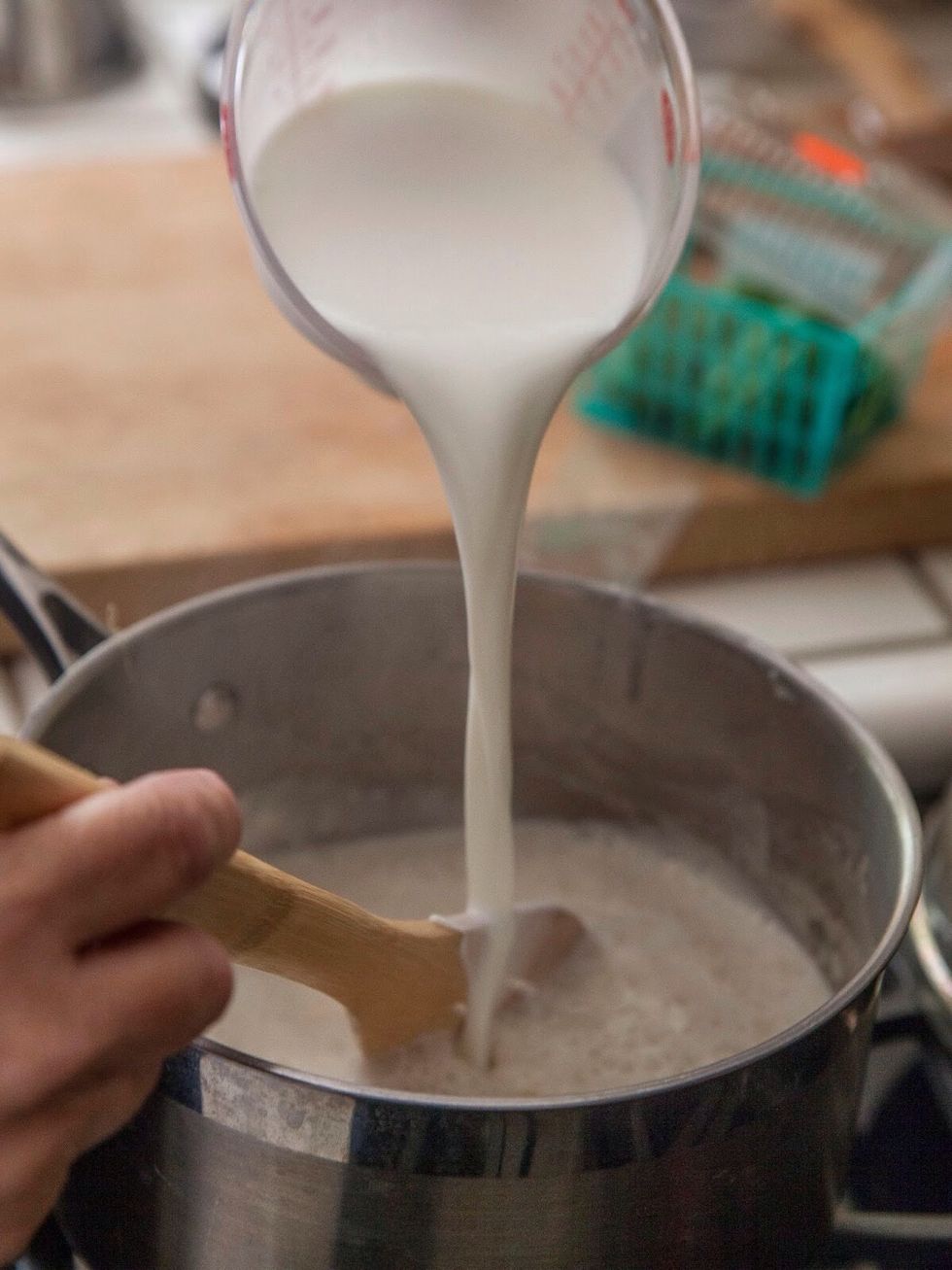 Let the corn simmer for about 3 or 4 minutes until it's slightly tender. Take the mixture off the fire and add in 2 cups of milk.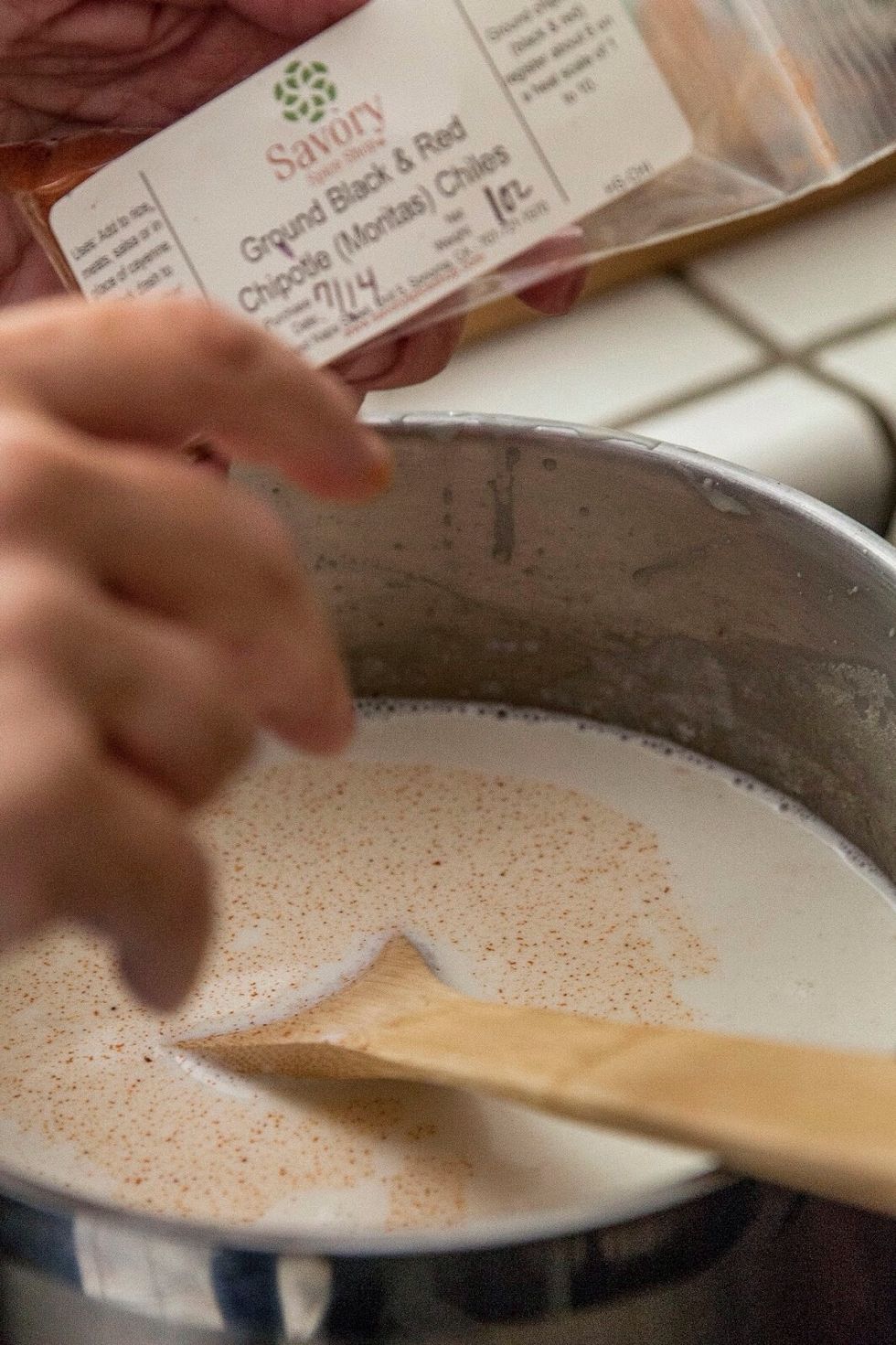 Add in the ground chipotle chili.
About the Chili: Add it slowly and in small amounts. Let it sit for a bit to let the heat develop before you add more as you want to get the heat to a desirable level.This is a total matter of taste.
Before putting the mixture into your ice cream machine let it chill in the fridge for several hours or even overnight as I did so the flavors can mellow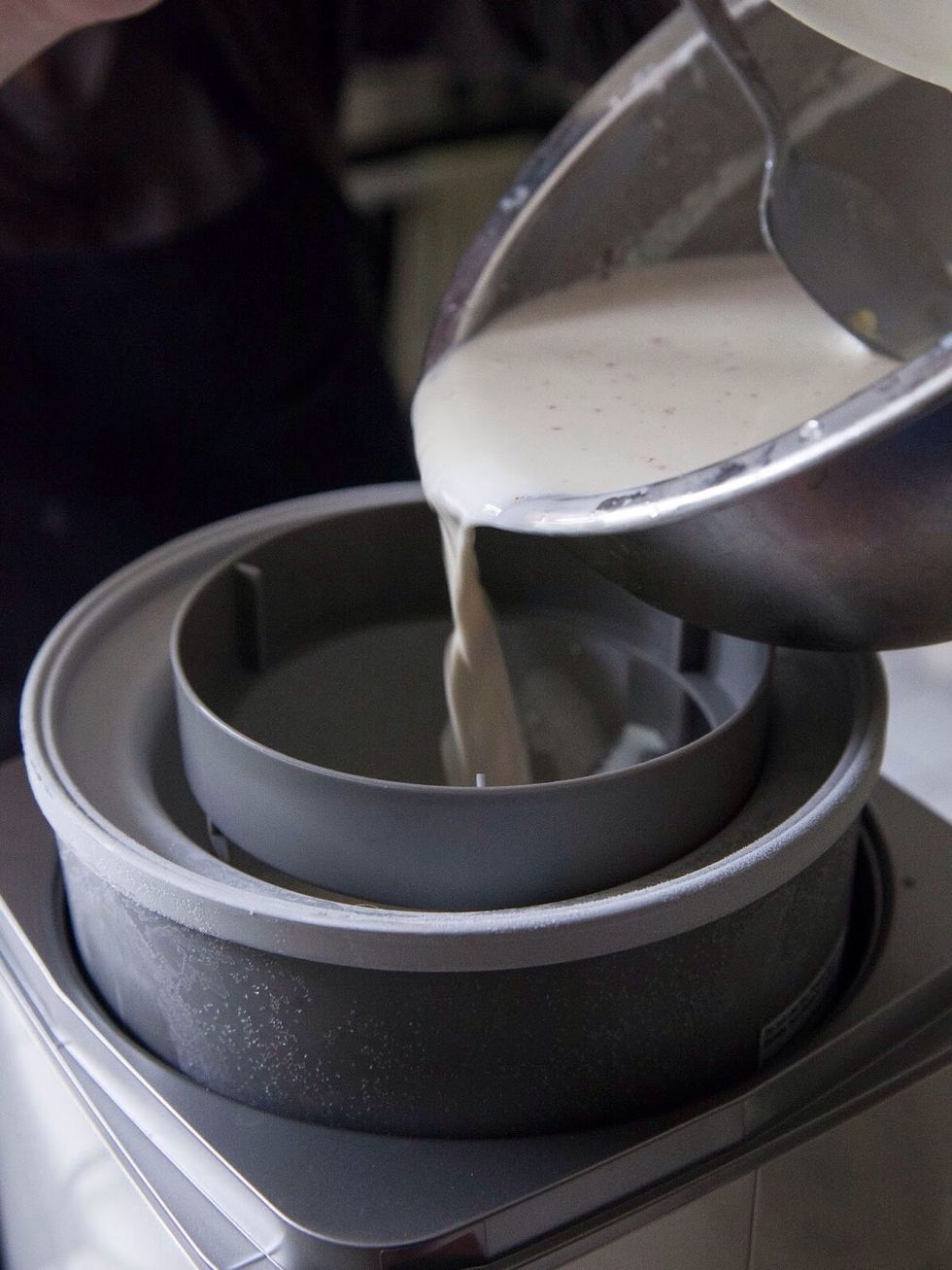 Pour the ice cream into your machine.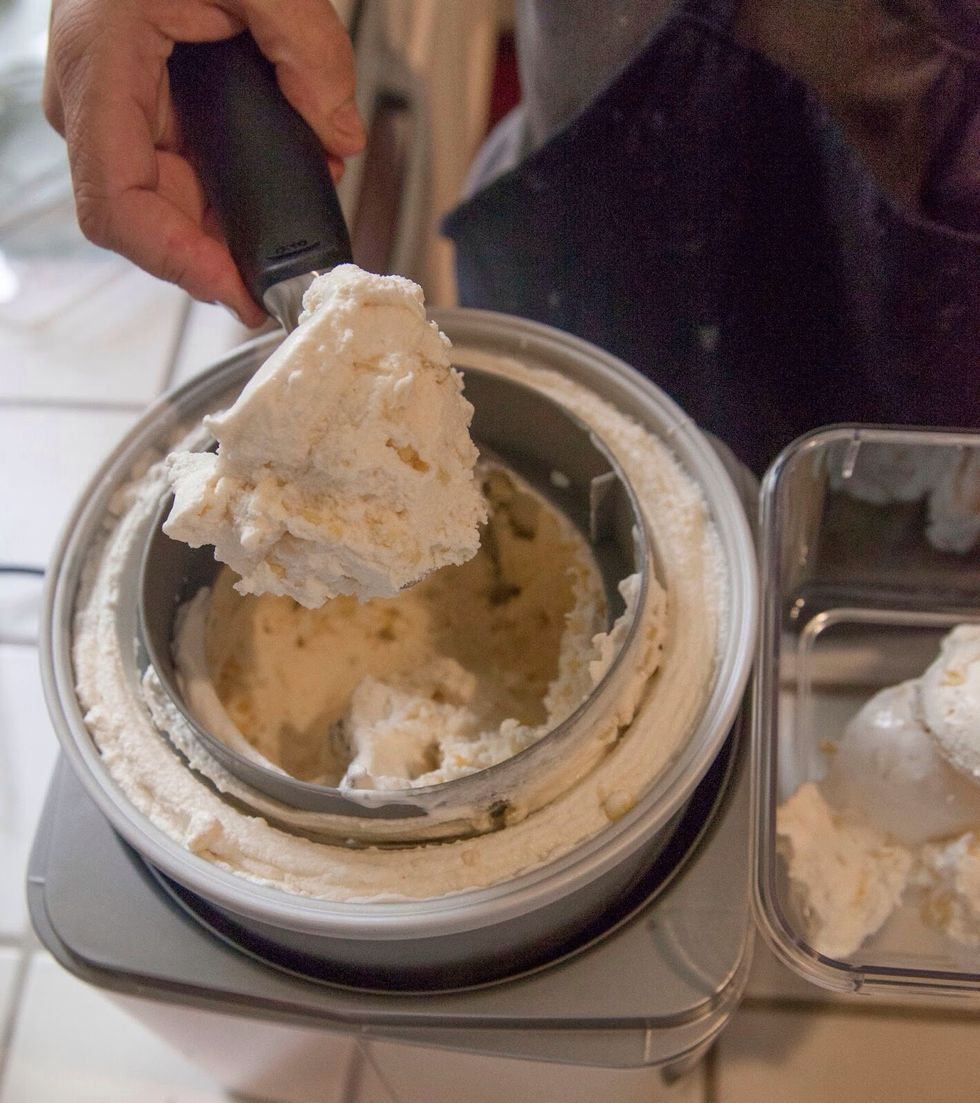 When it's churned and ready, scoop it out...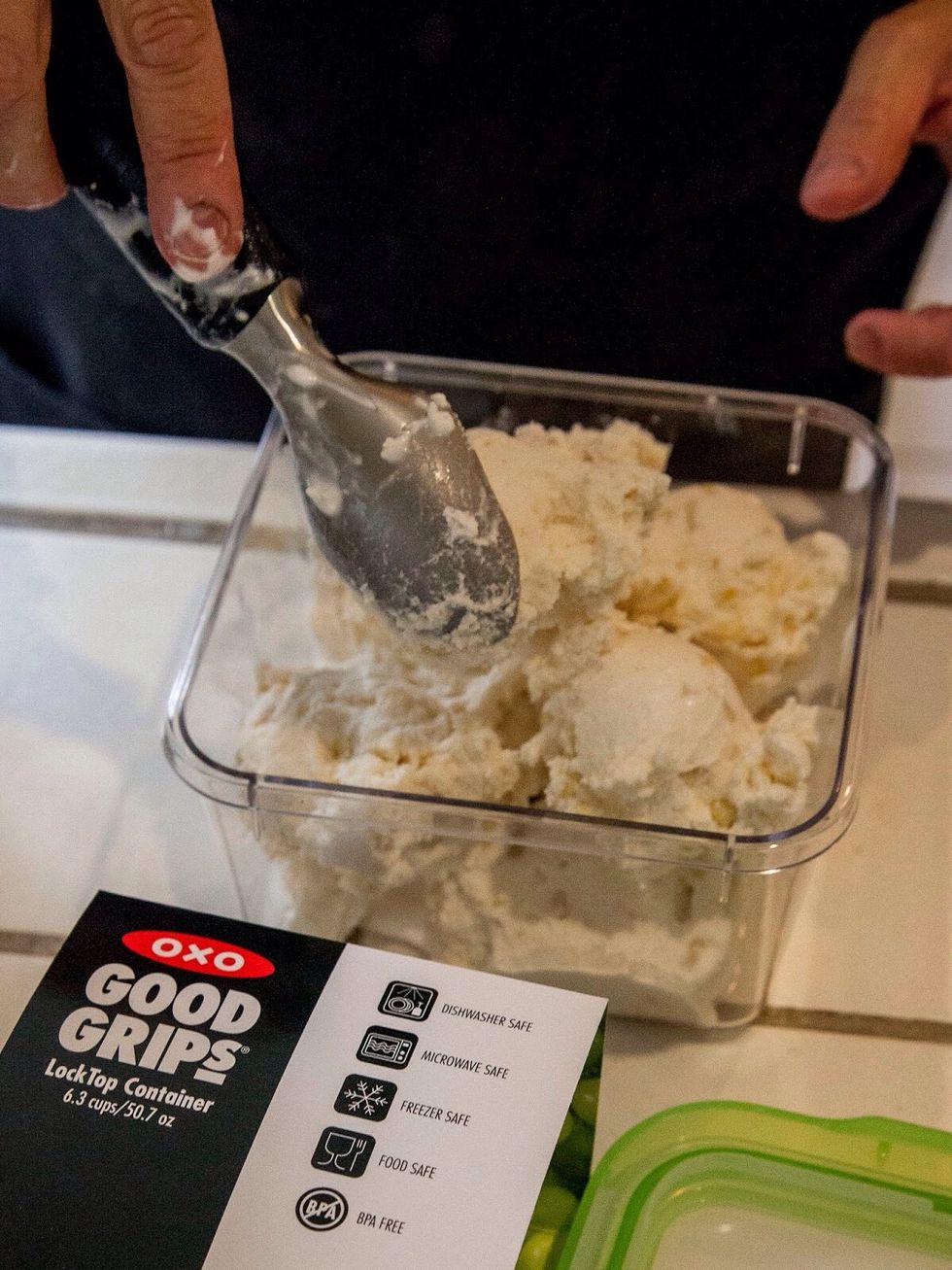 ...and into a freezer-safe container. Once the ice cream goes into the fridge to set up for a bit, make the Walnut Chipotle Brittle.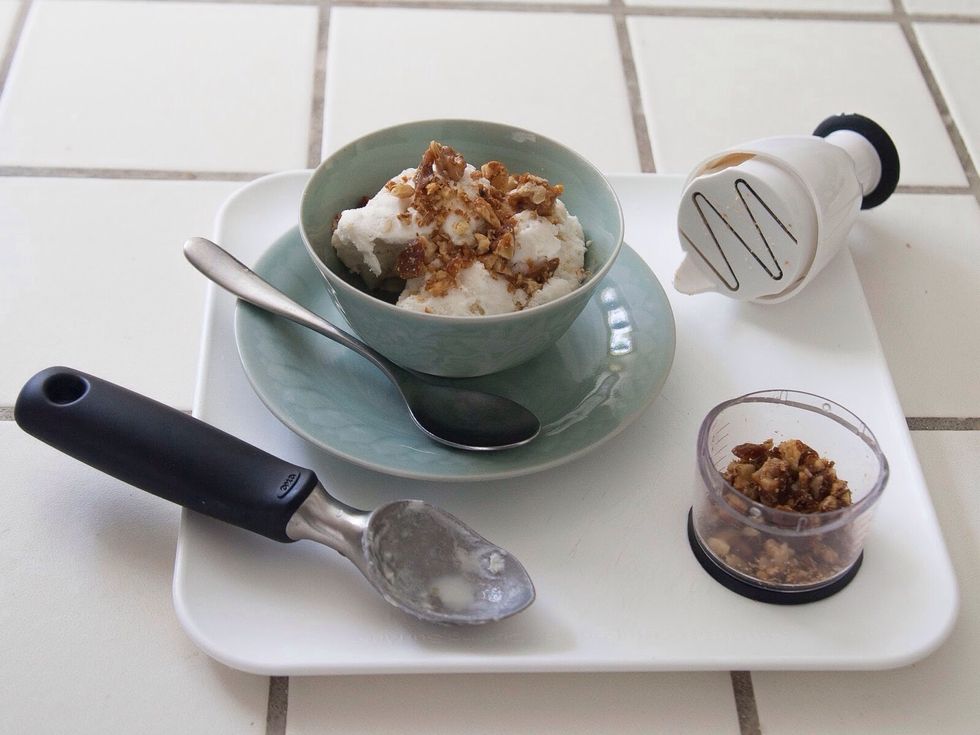 As to the Walnut Chili Brittle that goes on top, that's coming up next!
2.0 Ears of sweet white or yellow corn
3/4c Sugar
2.0tsp Vanilla
1/8tsp Ground chipotle chili
2.0c Cream
2.0c Milk
Kathy Gori
Screenwriter, long time Indian cook, lover of Indian foods, Saturday morning Cartoon voice. For more recipes visit my website www.thecolorsofindiancooking.com