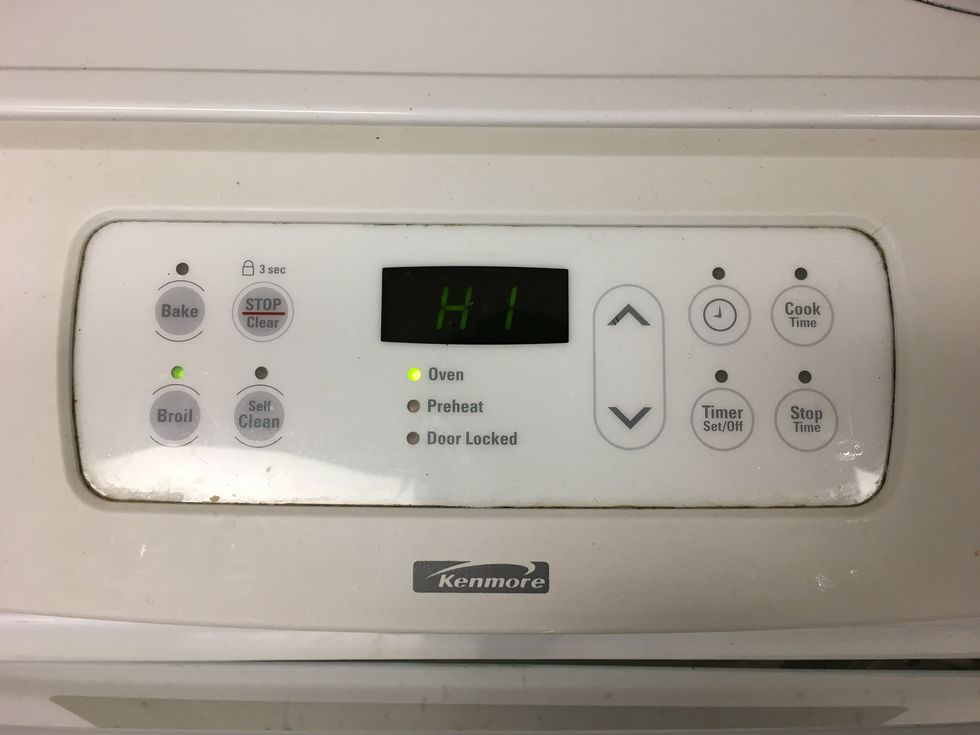 Tie long hair, remove dangly jewelry, and wear an apron. Wash hands thoroughly for 20 seconds with soap and warm water. Then preheat oven to broil on high.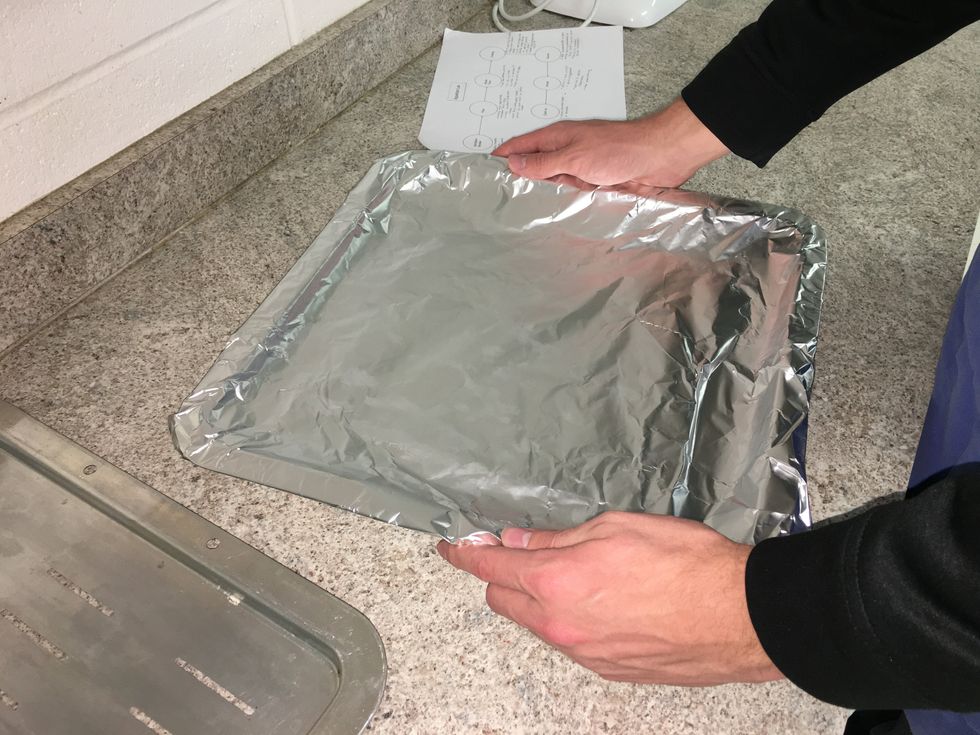 Cover bottom of broiler pan with aluminum foil for easier clean up.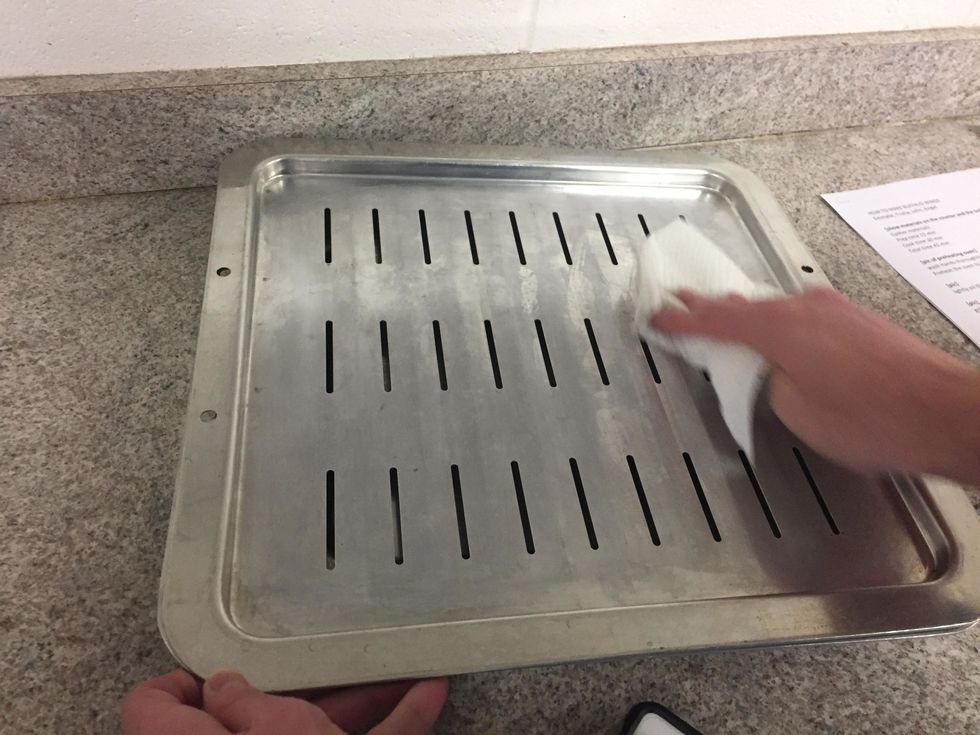 Use cooking oil to lightly coat the top portion of broiler pan to prevent the chicken from sticking to the pan.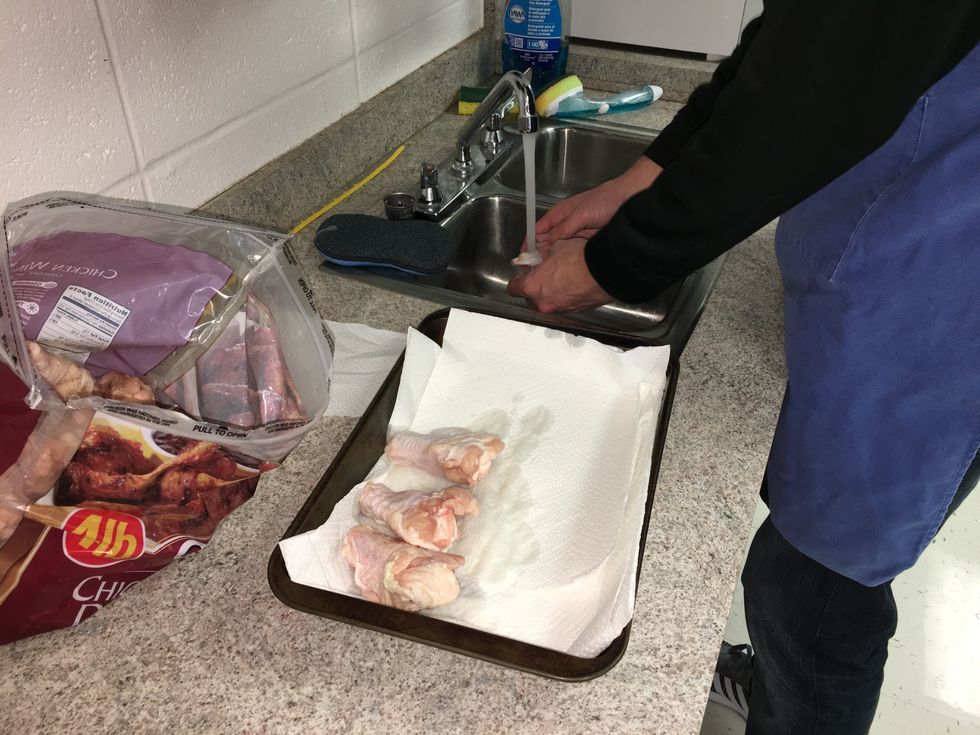 Rinse the chicken wings with water then remove excess water with paper towels before placing on broiler pan.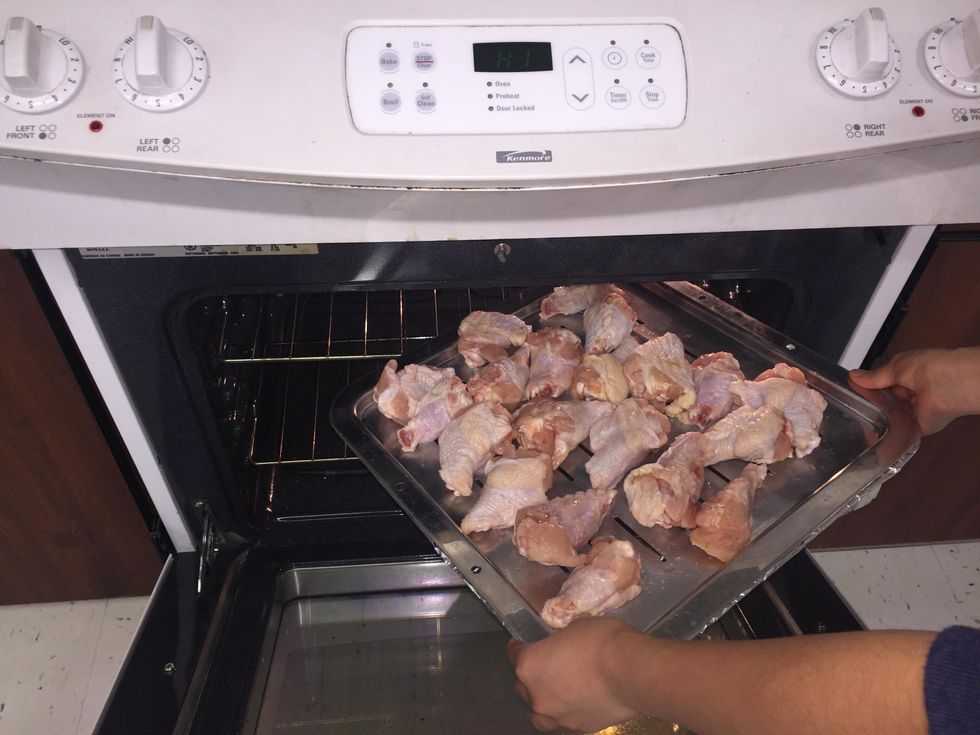 Broil the chicken for 8 to 12 minutes on each side or until juices run clear.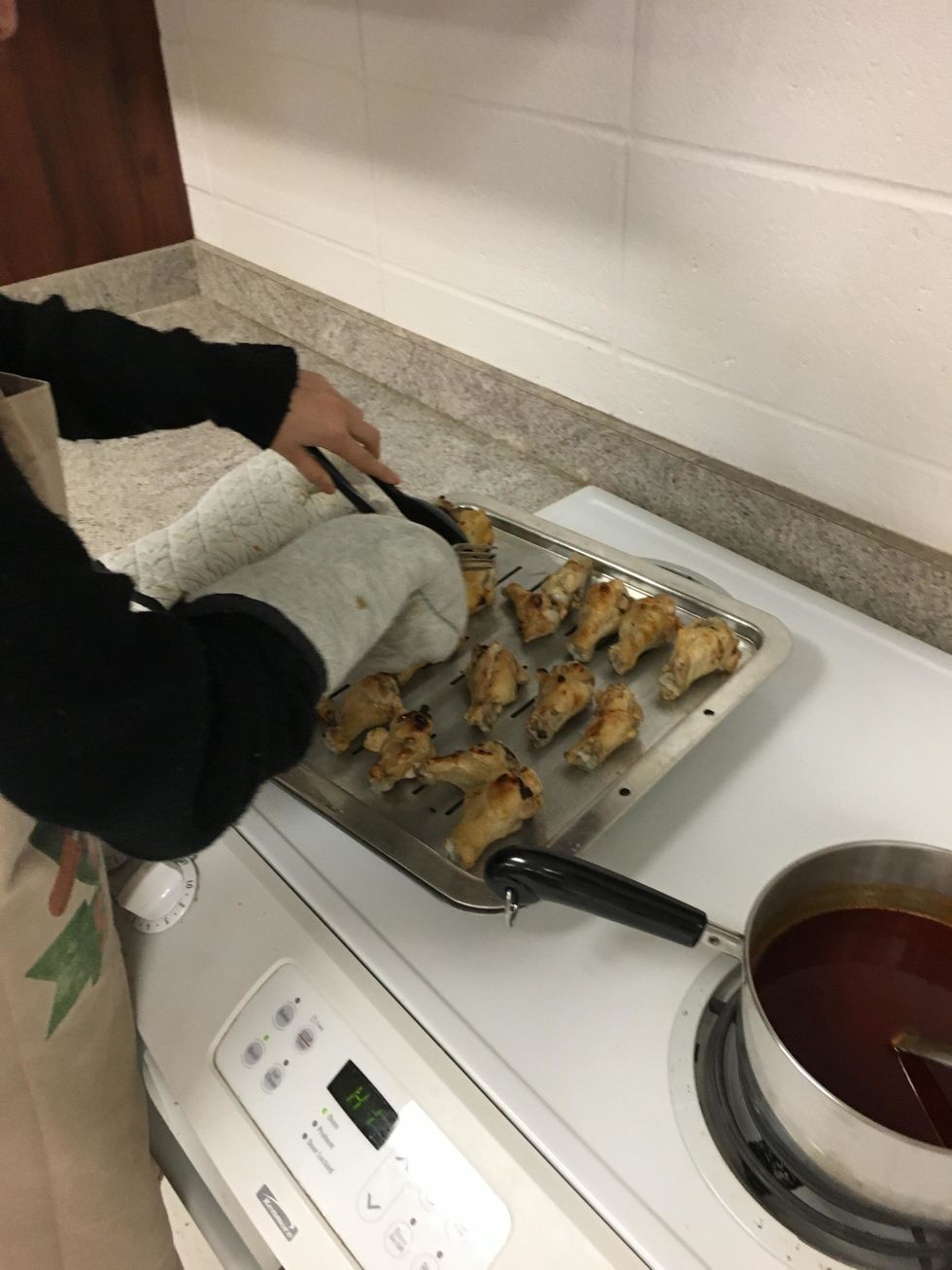 Flip the wings halfway through to cook the underside.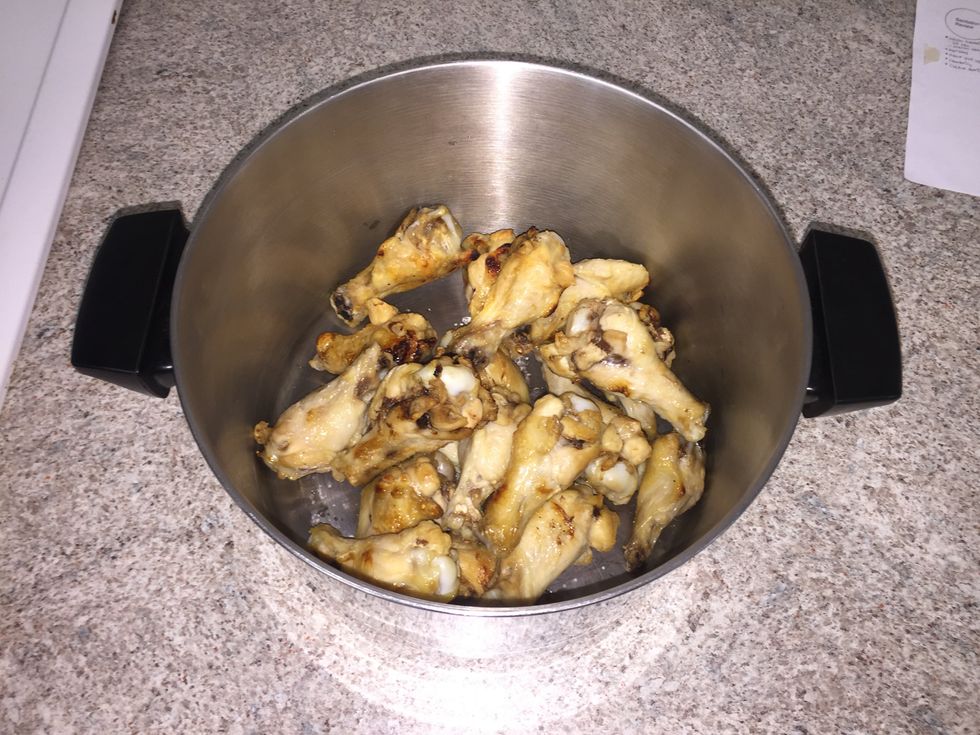 Remove fully cooked chicken to a large saucepan or pot.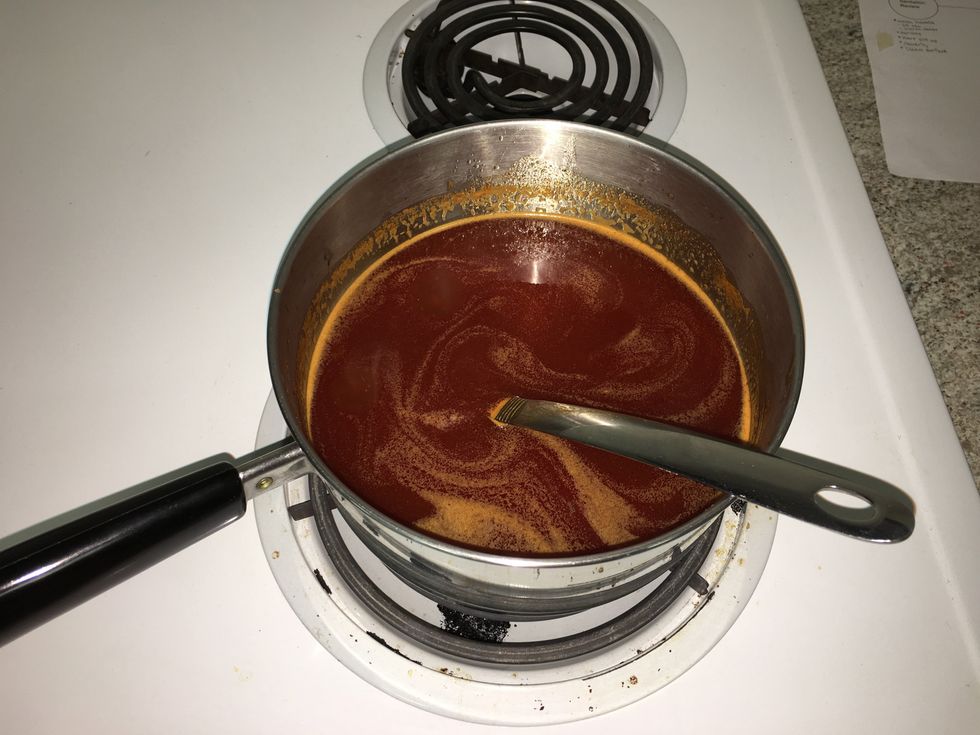 In a medium saucepan over medium heat, mix the ingredients for the sauce and simmer about 10 minutes until blended and heated through.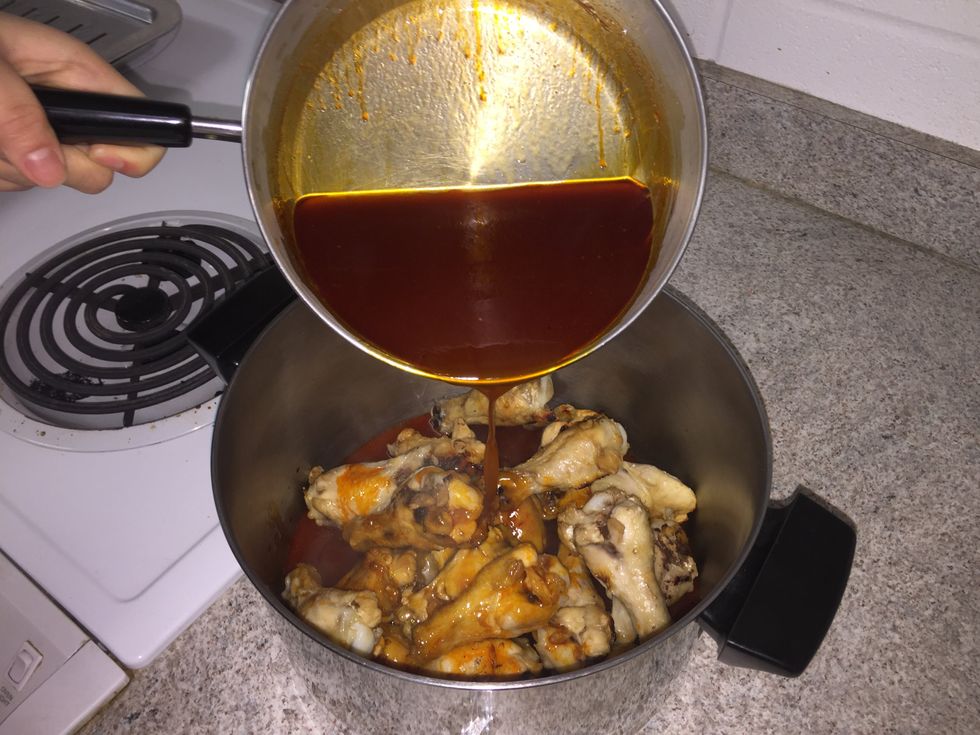 Pour sauce over the chicken wings, and stir to coat.
Move the chicken onto a large plate and serve. ENJOY YOUR DELICIOUS CHICKEN!!
3.0lb chicken wings
3/4c cups of butter
1.0c honey
1.0pch garlic salt
1.0pch ground black paper
1.0tsp cayenne pepper
1.5c hot sauce