This easy, quick shrimp dish is perfect for special nights and "oh-my-god-we've-got-company!" nights. Hot and spicy, sour and sweet, what's not to like?
5
If you're using frozen shrimp, defrost and clean them. Put them in a bowl and sprinkle them with the salt. Toss the shrimp once and set them aside.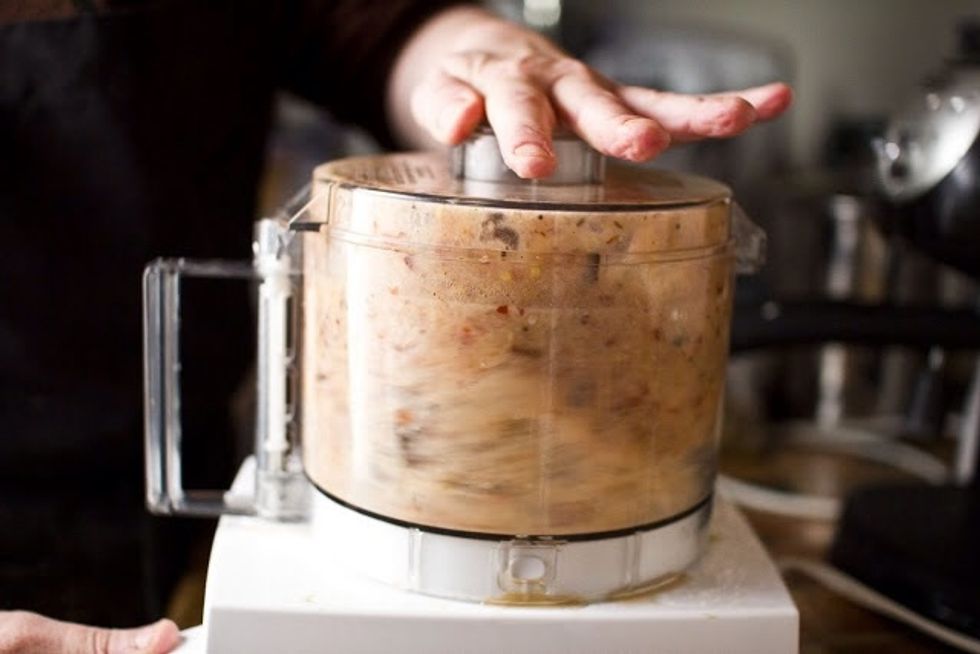 Put the ginger, shallots, cumin, chilies, cloves, cinnamon, mustard seeds, and vinegar in a food processor or blender and whirl it into a paste.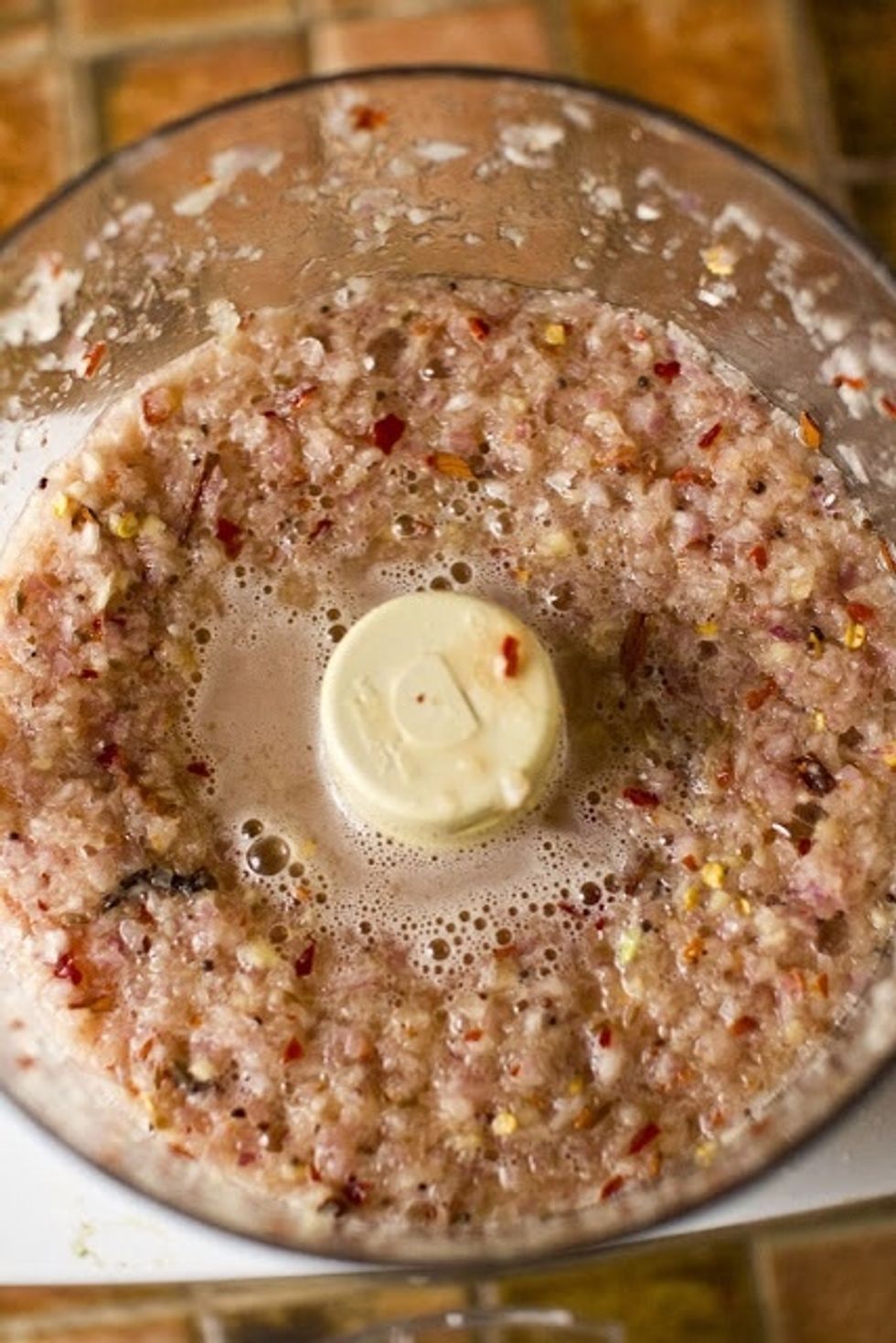 Set it aside.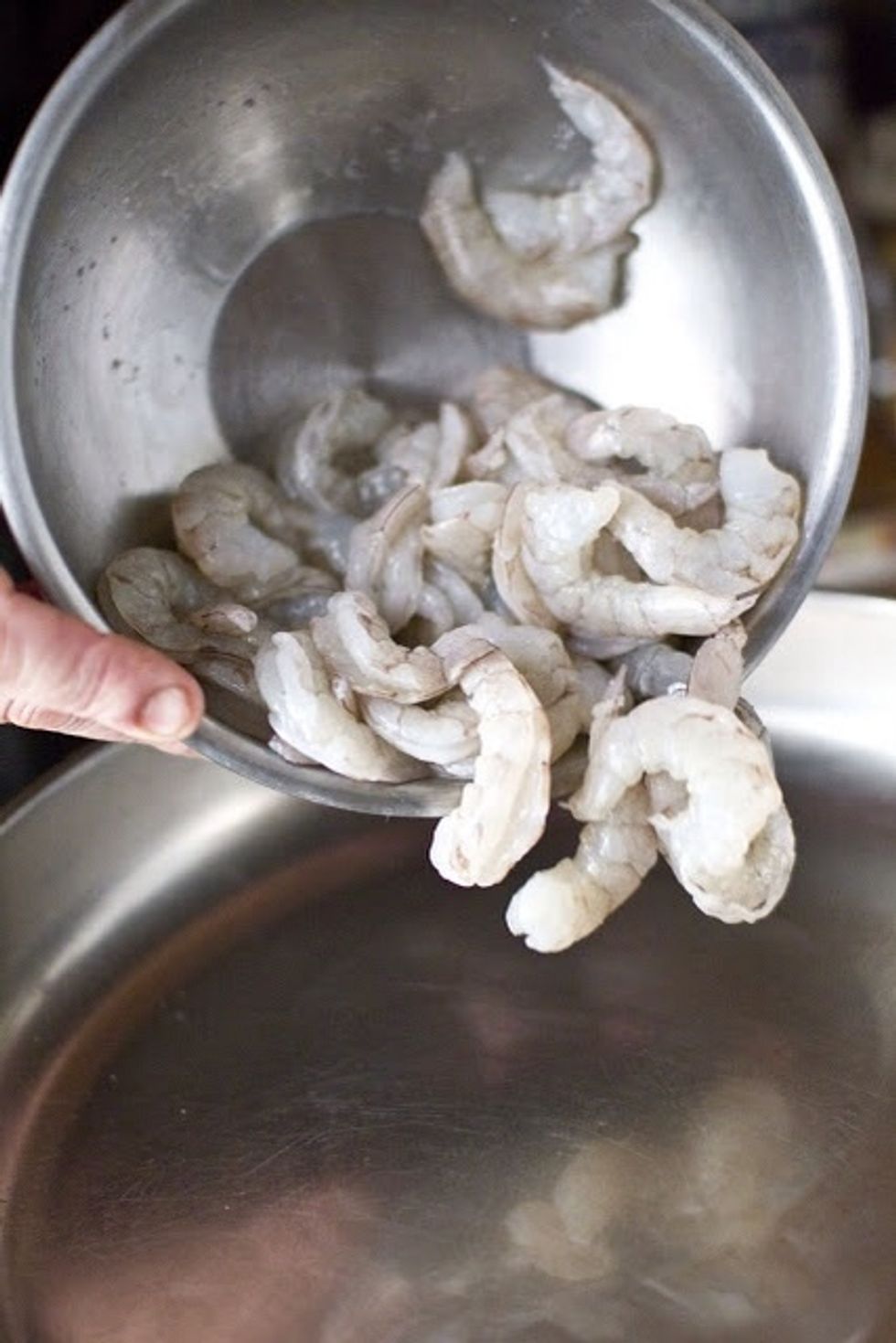 Place a skillet or kadhai on the stove over a medium heat and add the vegetable oil to the pan. When the oil is hot, add in the shrimp.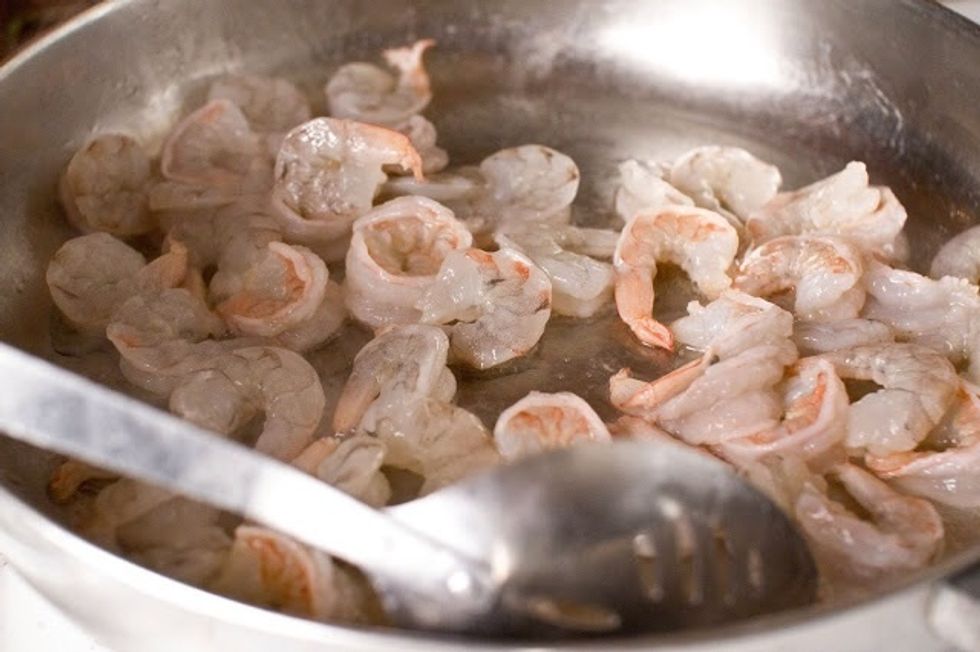 Stir the shrimp around and cook them until they turn a light pink. This only takes a very few minutes, 5 or so. Scoop them out with a slotted spoon and set them aside.
Add the chopped onions to the pan and saute them until they're lightly browned.Add in the tomatoes and cook them down for about 3 or 4 minutes until they're nice and soft and pulpy.
Add in the ground spice paste and cook it for about 3 to 4 minutes. It should be cooked down until the vinegar evaporates. The paste should still be wet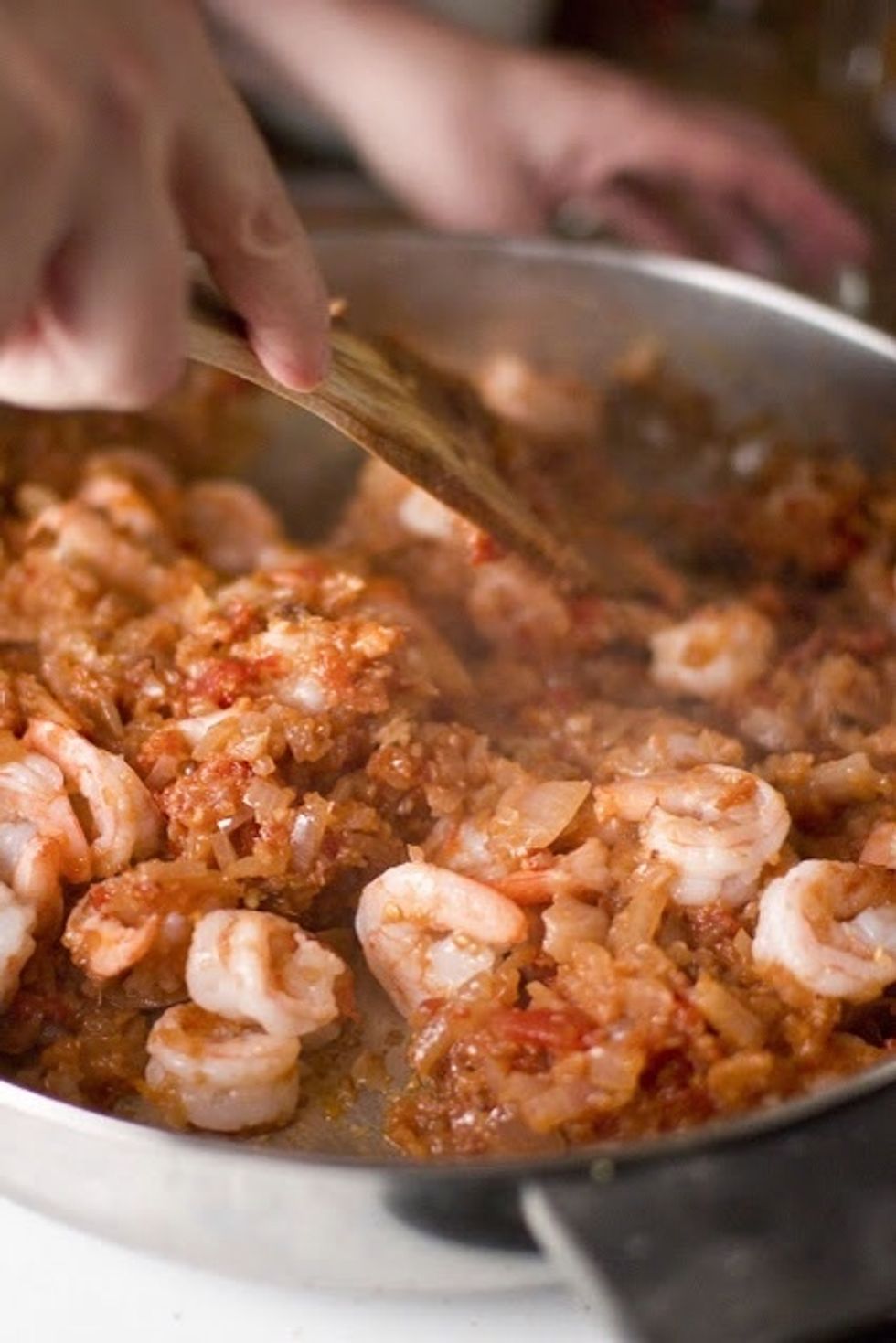 Add in the shrimp and the sugar and mix it into the sauce. Make sure the shrimp are heated through, be careful not to cook them too much or the shrimp will get tough and rubbery.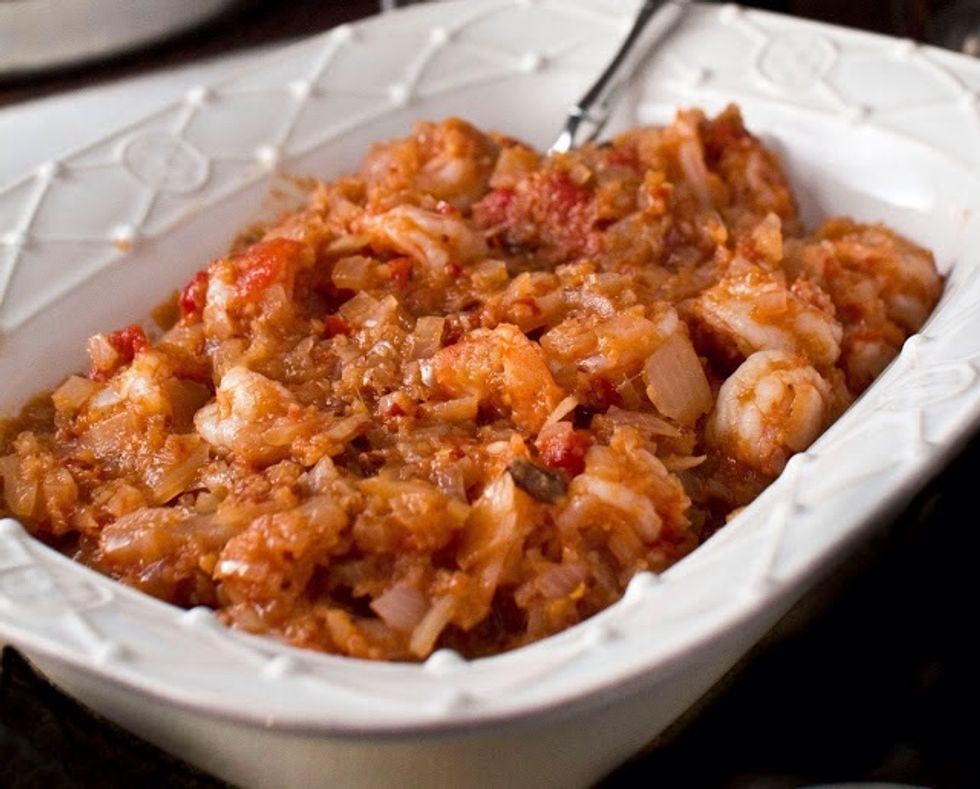 When everything is nice and warm, serve it up you're good to go.
1.0lb About 40 Medium sized shrimp fresh or frozen
1.0tsp Salt
A 2 inch piece of fresh ginger, peeled and chopped
8.0 Shallots peeled and chopped
1.0tsp Cumin seed
15.0 Dried red chilies broken in half
10.0 Whole cloves
1.0 2 inch cinnamon stick broken in half
1.0tsp Black mustard seed
1.0c Coconut water vinegar, malt, or cider vinegar
3.0Tbsp Vegetable oil
1.0 16 oz can chopped tomatoes
2.0 Onions finely chopped
2.0Tbsp Sugar
Kathy Gori
Screenwriter, long time Indian cook, lover of Indian foods, Saturday morning Cartoon voice. For more recipes visit my website www.thecolorsofindiancooking.com
style="margin-bottom:60px;">