Cut the chicken into 1" chunks.
Combine it with the egg white, salt, and corn starch. Stir together and make sure the chicken is evenly coated. Let it sit overnight in the refrigerator or at least 15 minutes at room temperature.
While the chicken sits, whisk the pineapple juice, vinegar, ketchup, salt, and brown sugar together.
Heat a frying pan or wok over high heat until a bead of water instantly sizzles.
Leaving as much oil as possible from the chicken, turn the heat to medium then add the remaining 1 teaspoon of oil and let it heat up.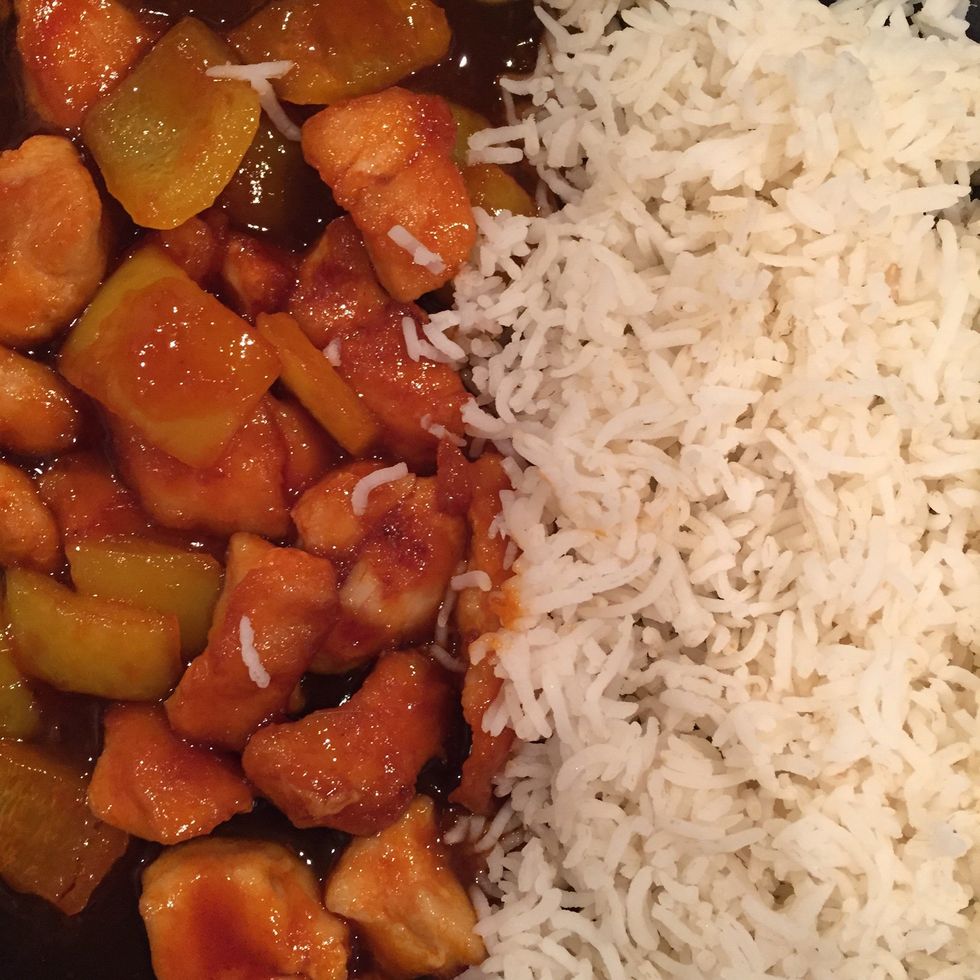 Pair the chicken and sauce with whatever side you like or eat it alone. Steamed rice is my favorite side of choice! Happy cooking!
1.0lb boneless, skinless chicken thighs/breasts
1.0 egg white
1/2tsp kosher salt OR 1/4 teaspoon table salt
2.0tsp corn starch
10.0oz can pinapple chunks (reserve juice)
1/4c juice from can of pineapples
1/4c white vinegar
1/4c ketchup
2.0Tbsp (or 3 tbsp) brown sugar
1.0Tbsp (+ 1 separate tsp) cooking oil
1.0 red bell pepper (cut into chunks)
1.0 yellow bell pepper (cut into chunks)
1.0tsp fresh ginger (grated)