How to make swedish pancakes on a regular griddle
Using an heirloom recipe to make delicious little pancakes the Swedish way!
1034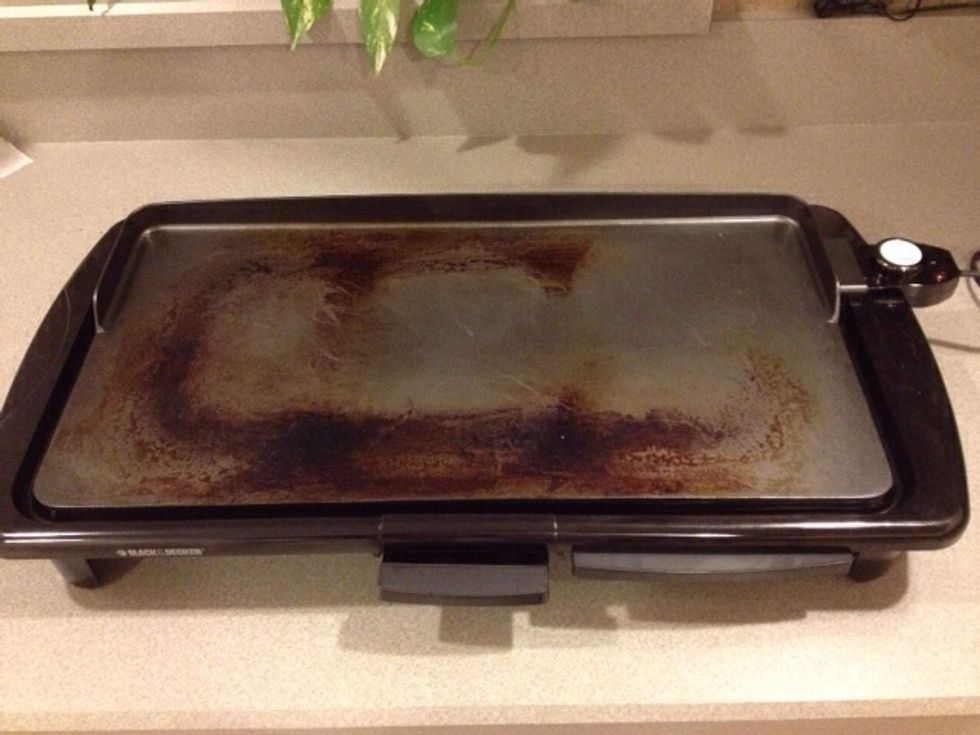 I use my larger electric griddle for these pancakes, but you could use a non-stick pan or a cast iron griddle. The trick is to make sure the griddle is HOT before you start cooking.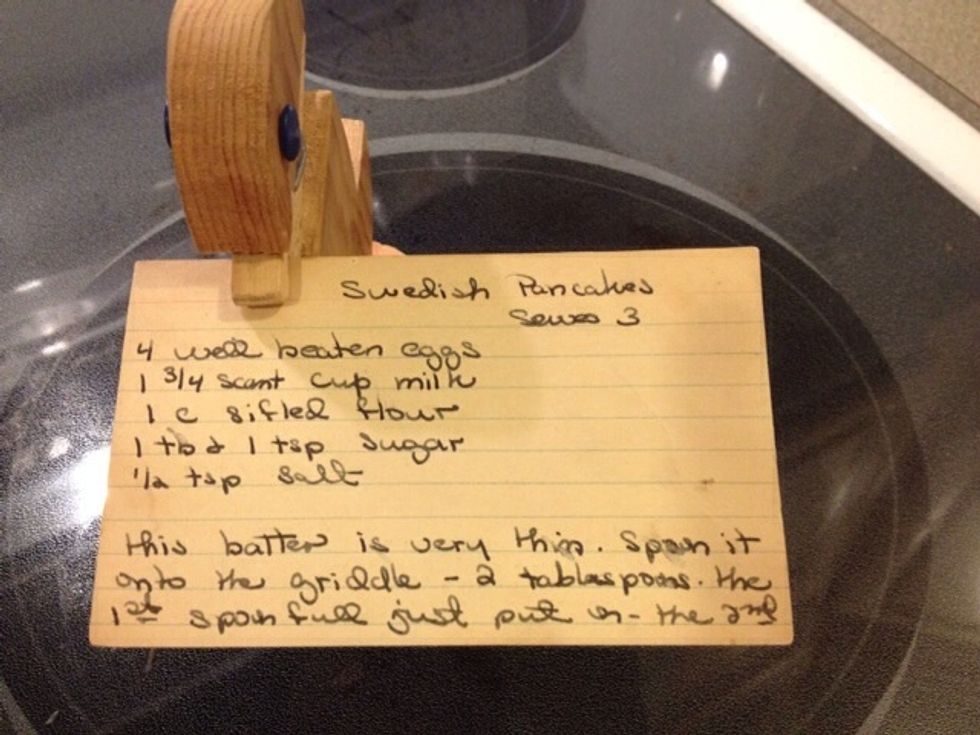 Here's the hand-written recipe that comes from my late mother-in-law, Janet Carlson Palmquist.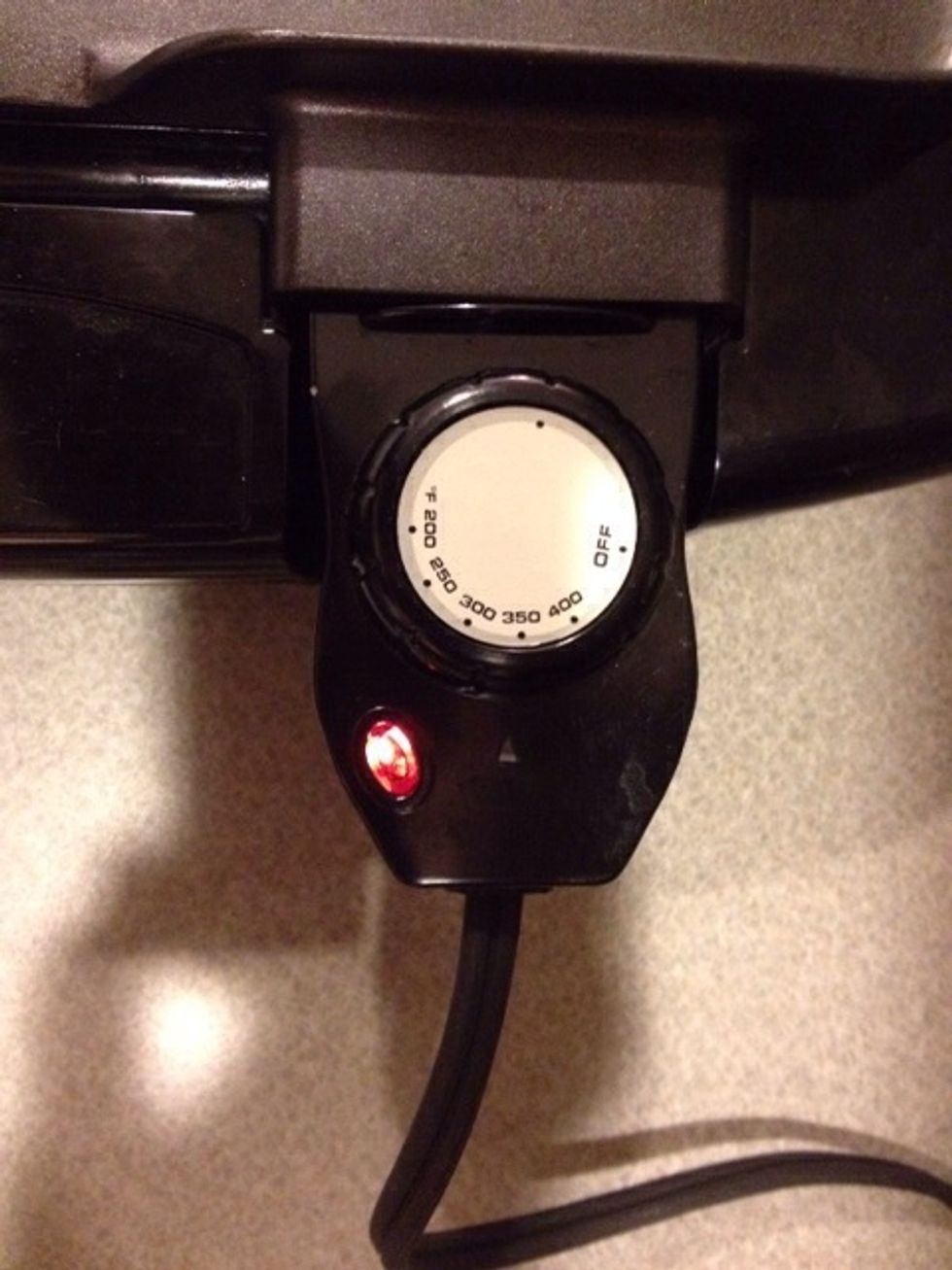 Heat the griddle to 350-400 degrees F. Again- this is the secret to easy cooking with this recipe. The griddle is hot enough when drops of water sizzle and dance when put on the griddle.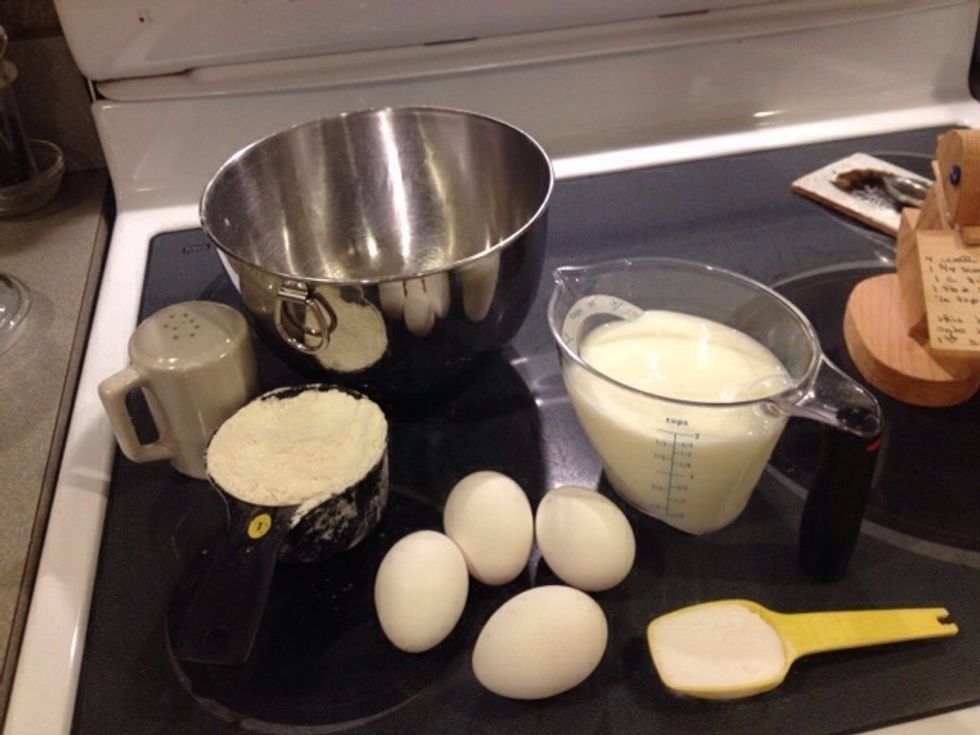 Here are the simple ingredients...note that the milk is a SCANT (a little less) 1 3/4 Cup.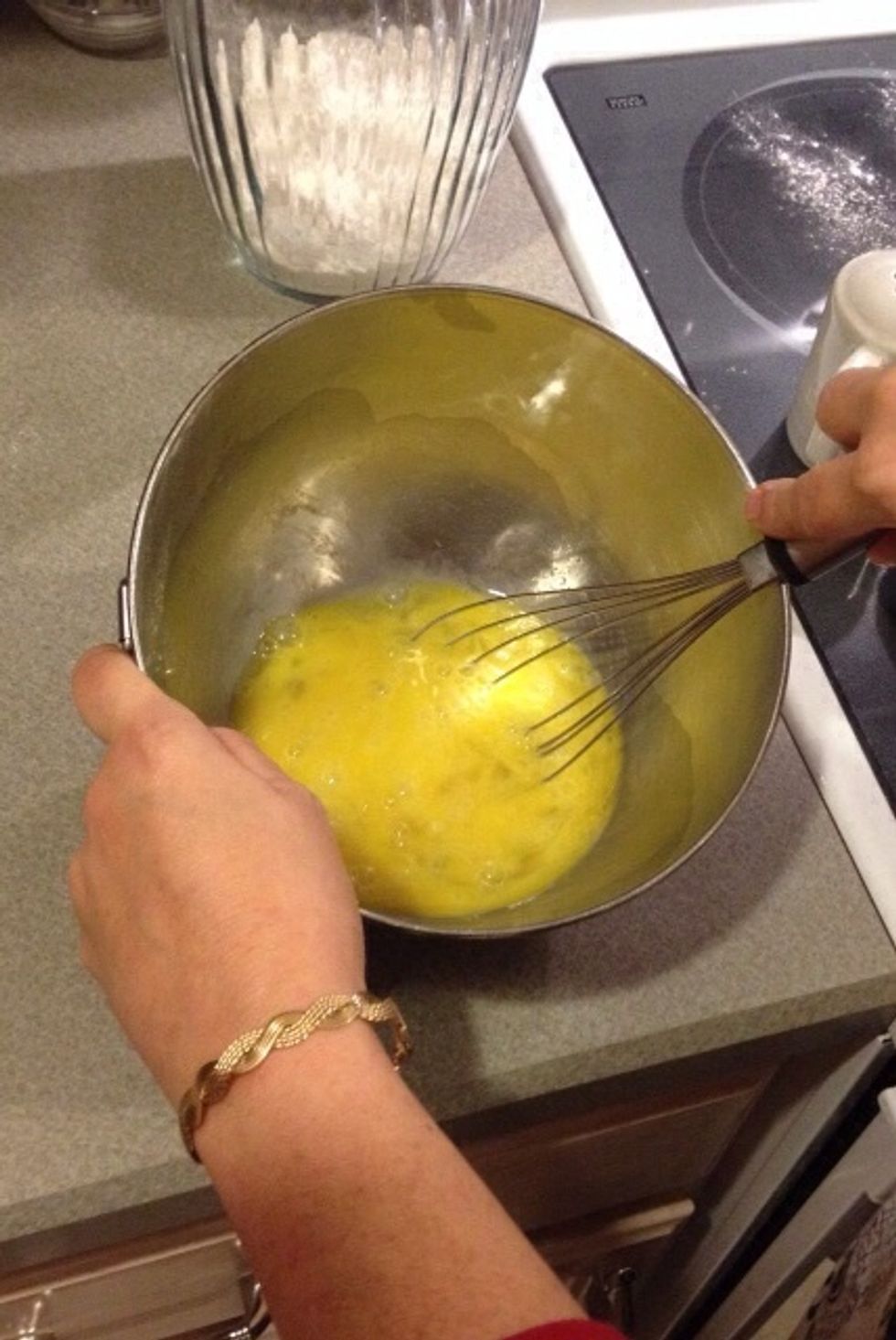 Beat the eggs to mix them thoroughly. I use a whisk for this, but you could use a mixer, fork, spoon, etc.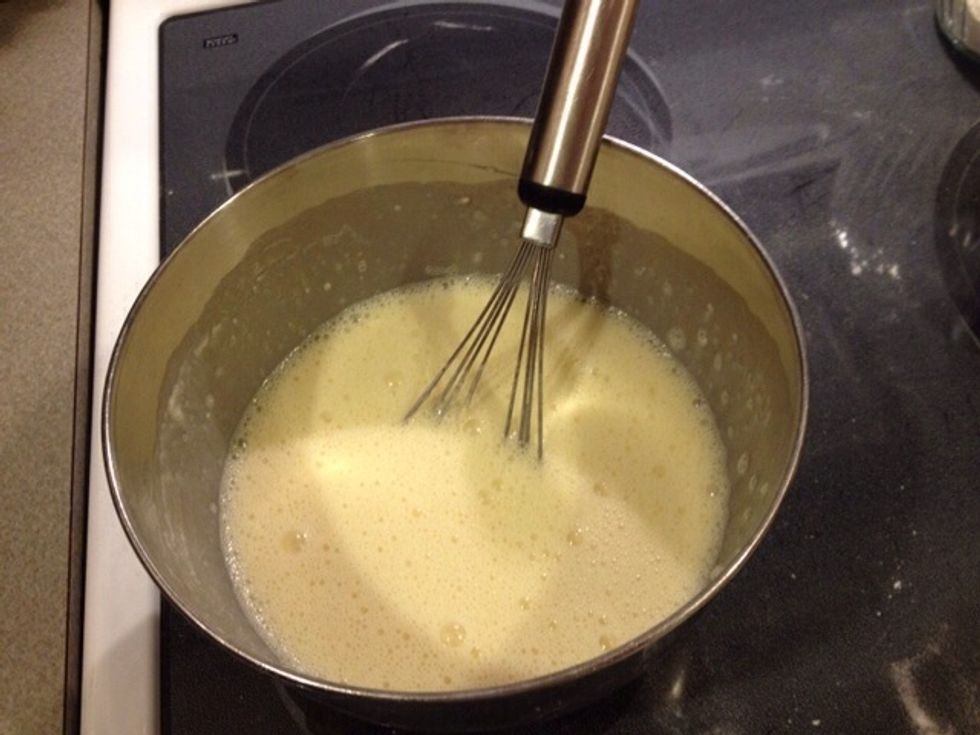 Add all the other ingredients and mix until there are no lumps and the batter looks frothy.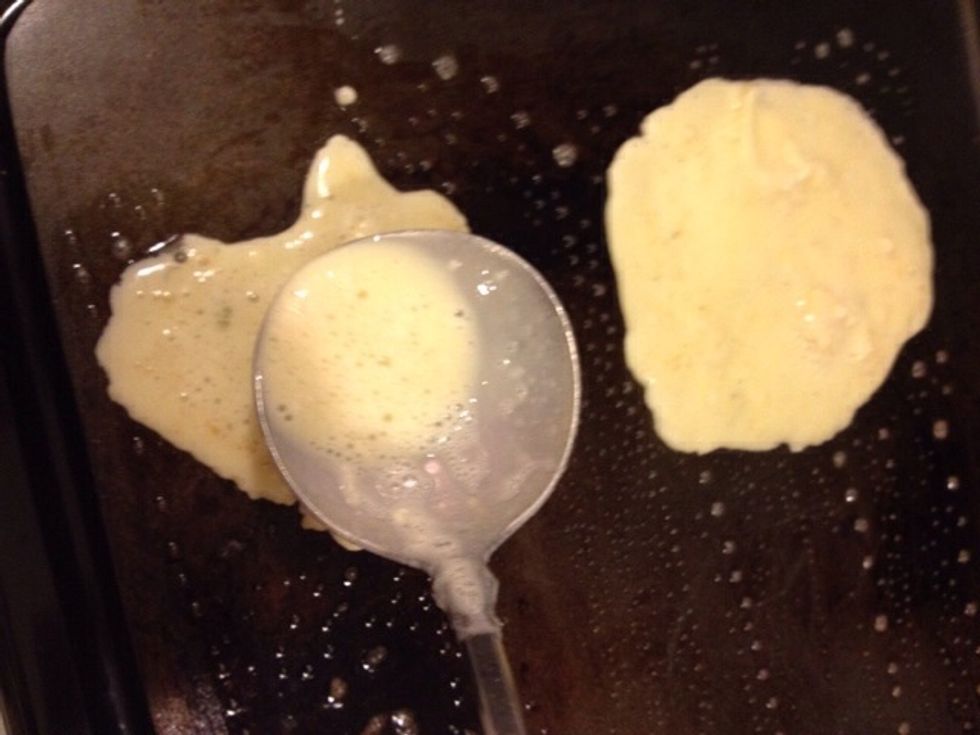 Use a serving spoon or ladle, put the batter on the greased (butter is best for this!) griddle. Use the back of the spoon to smooth out the batter into a circle.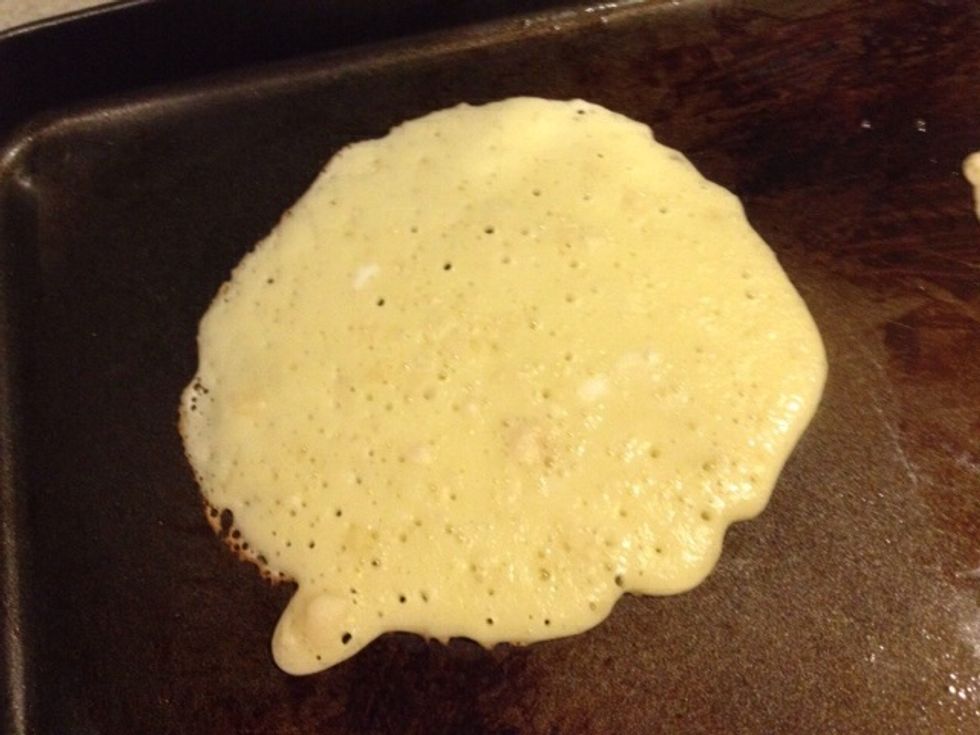 When the top of the pancake begins to look dry and the edges get a little brown, the pancake is ready to flip.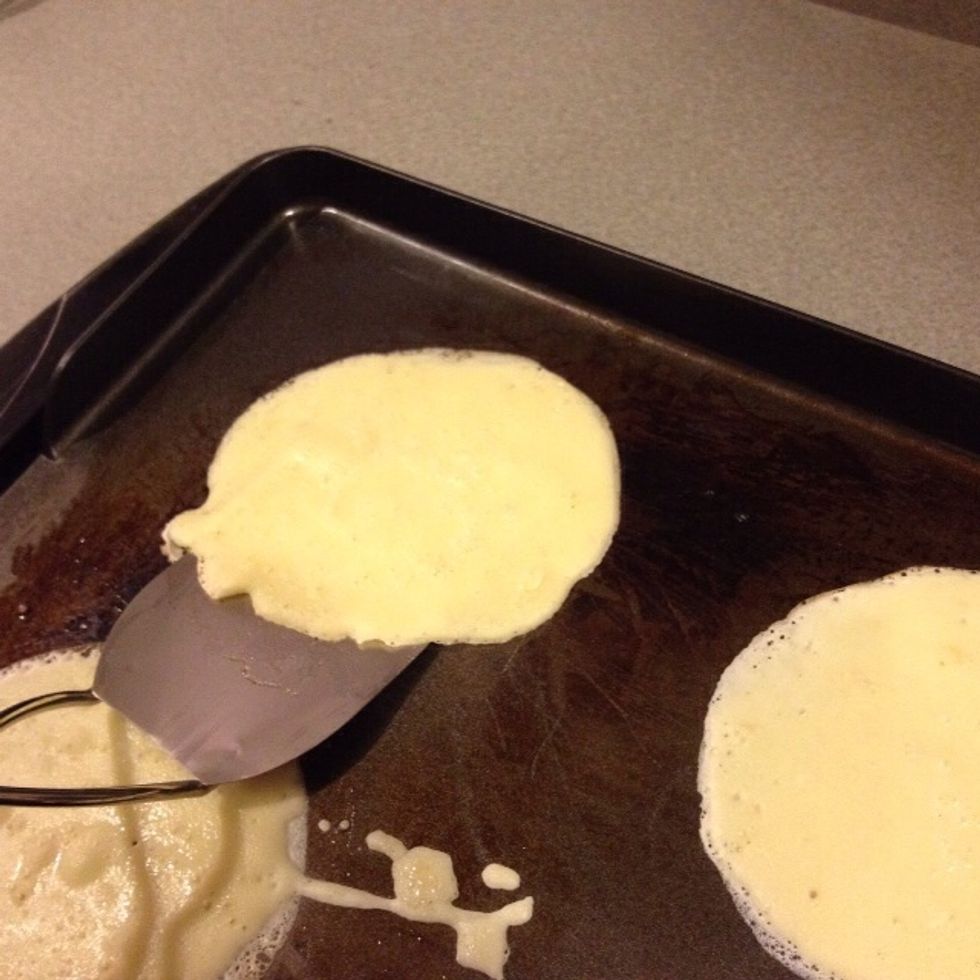 A very THIN spatula is best for getting under the edge of the pancake when you flip the pancake over.
When the edge of the pancake curls up the pancake is done. If the griddle is hot enough, it only take a few seconds (30-45) for the second side to cook.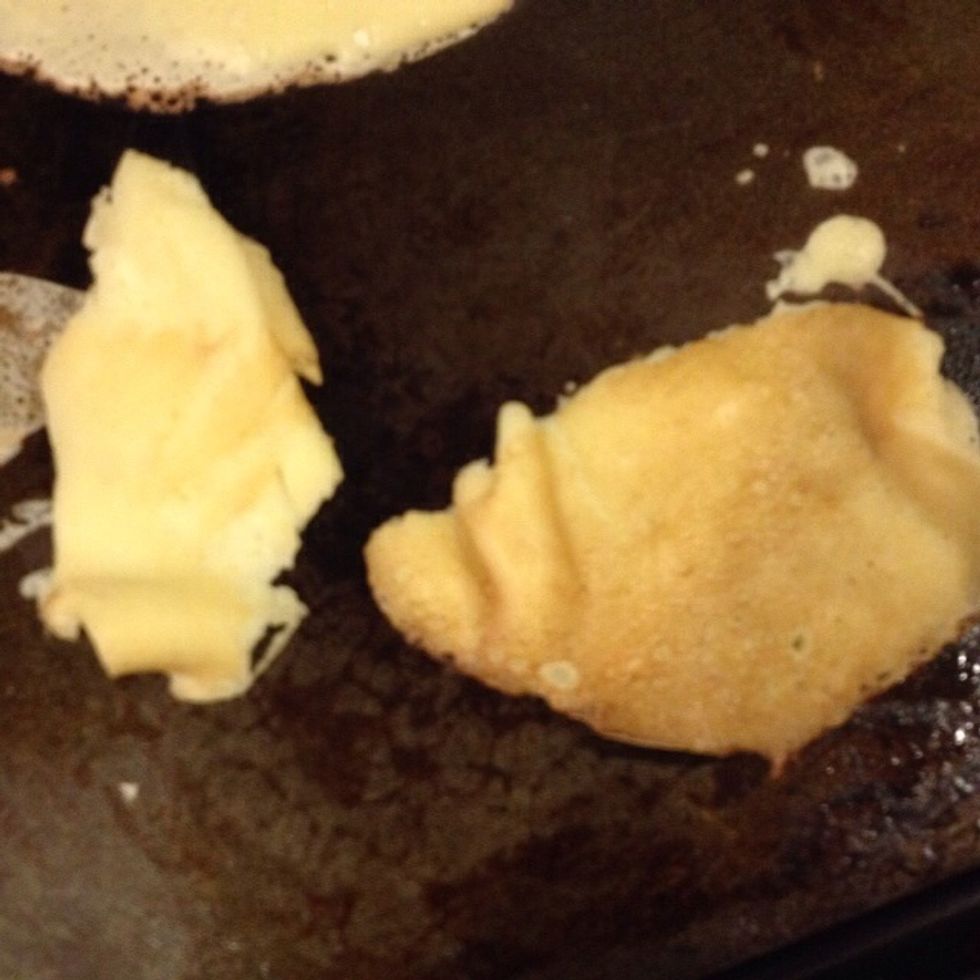 If the pancake tears/bunches up as you are flip it,your griddle is not hot enough,you need more butter on the griddle or you aren't waiting for the first side to cook enough.Try a thinner spatula,too.
Keep cooking the pancakes until the whole batch is cooked.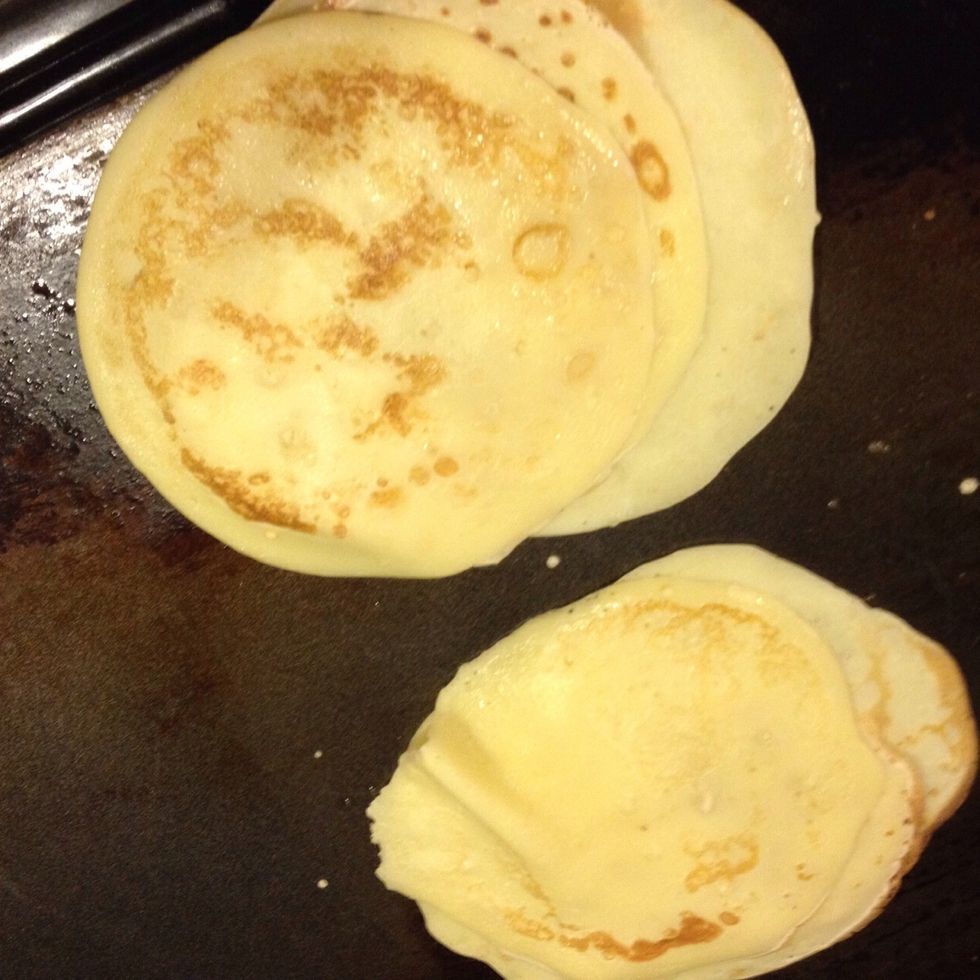 Our tradition is to put the pancakes in stacks of 3 as they are taken off the griddle. It is expected that a diner will grab 3 pancakes to fill their plate.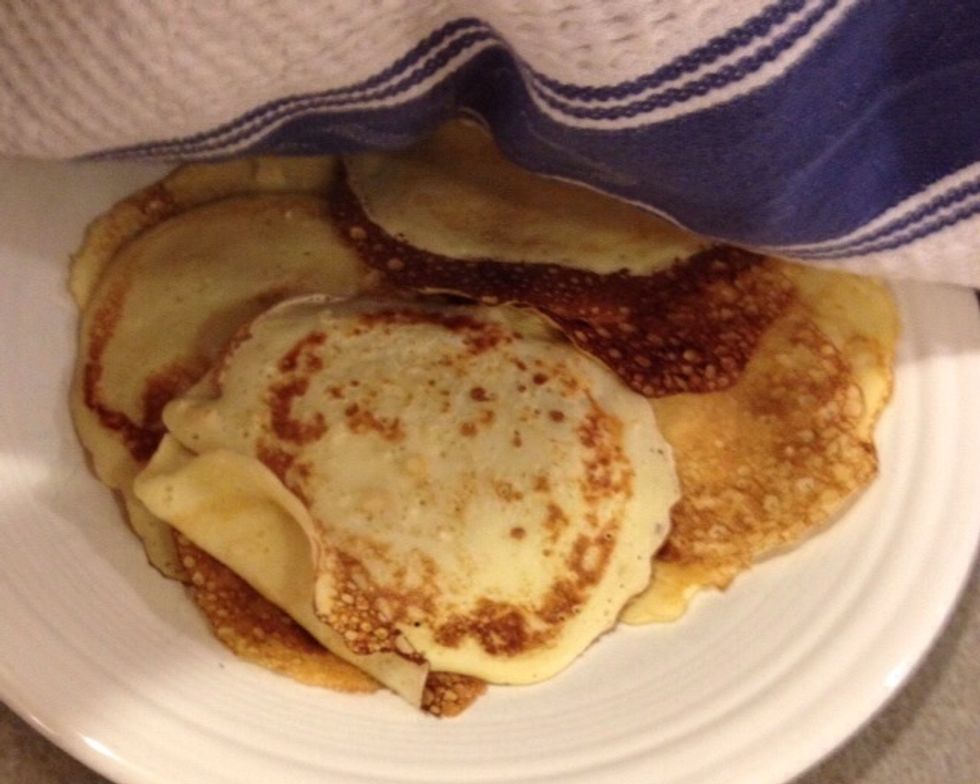 Keep the stacks of pancakes hot on a plate under a towel/cloth while cooking the whole batch.
Swedish pancakes are thin, elastic and lightly brown. You should be able to handle them easily without them falling apart.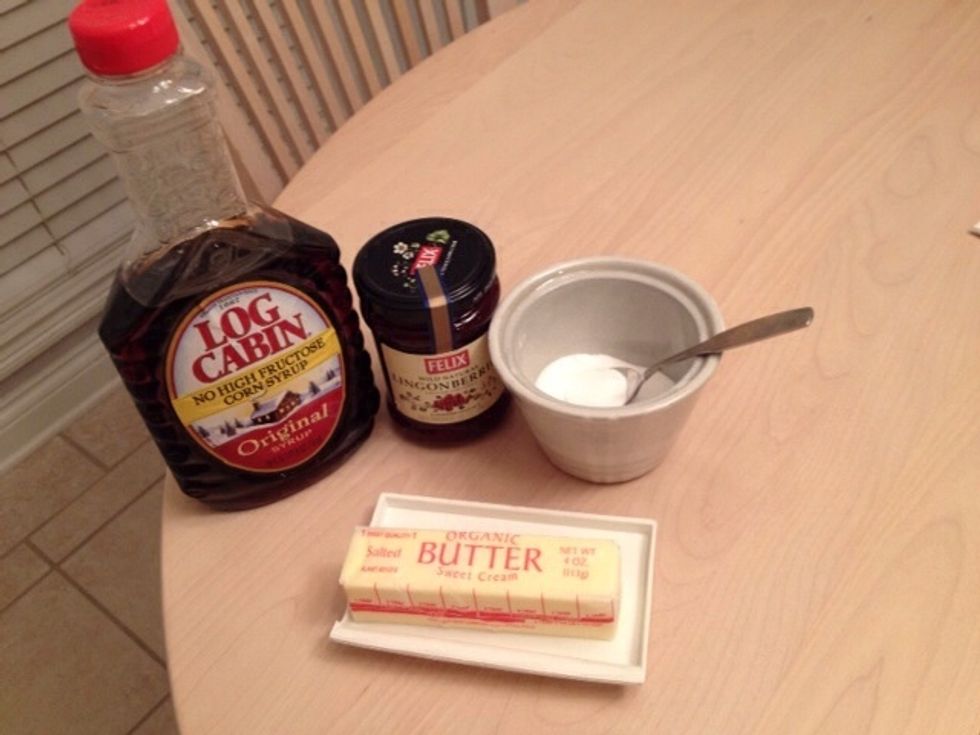 We serve Swedish pancakes with the choices of syrup, jam (usually Lingonberry jam from Sweden) , butter and sugar for toppings. Other berry jams or syrups would be good, too.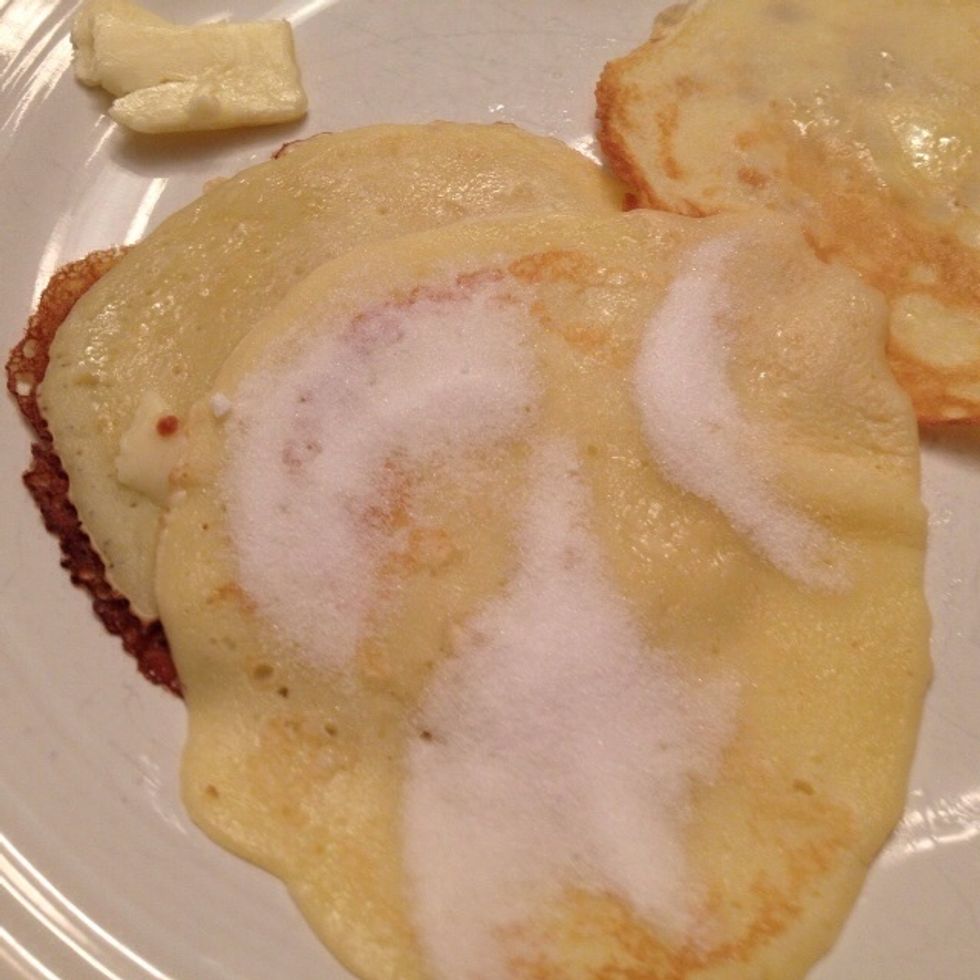 HOWEVER, my personal favorite is spreading a bit of butter on the pancake and then sprinkling sugar on that.
You can then roll up this goodness and pop it in your mouth for one delicious bite.
4.0 eggs
1.0c flour (sifted)
4.0tsp sugar
3/4c milk (make it scant- may not need all of it)
1/4tsp salt
1.0 medium bowl
1.0 whisk or fork
1.0 griddle (electric but non-stick or cast iron OK)
1.0 THIN spatula
butter/oil/margarine to grease the griddle
syrup, more butter and sugar, jam
plate with clean towel to cover it