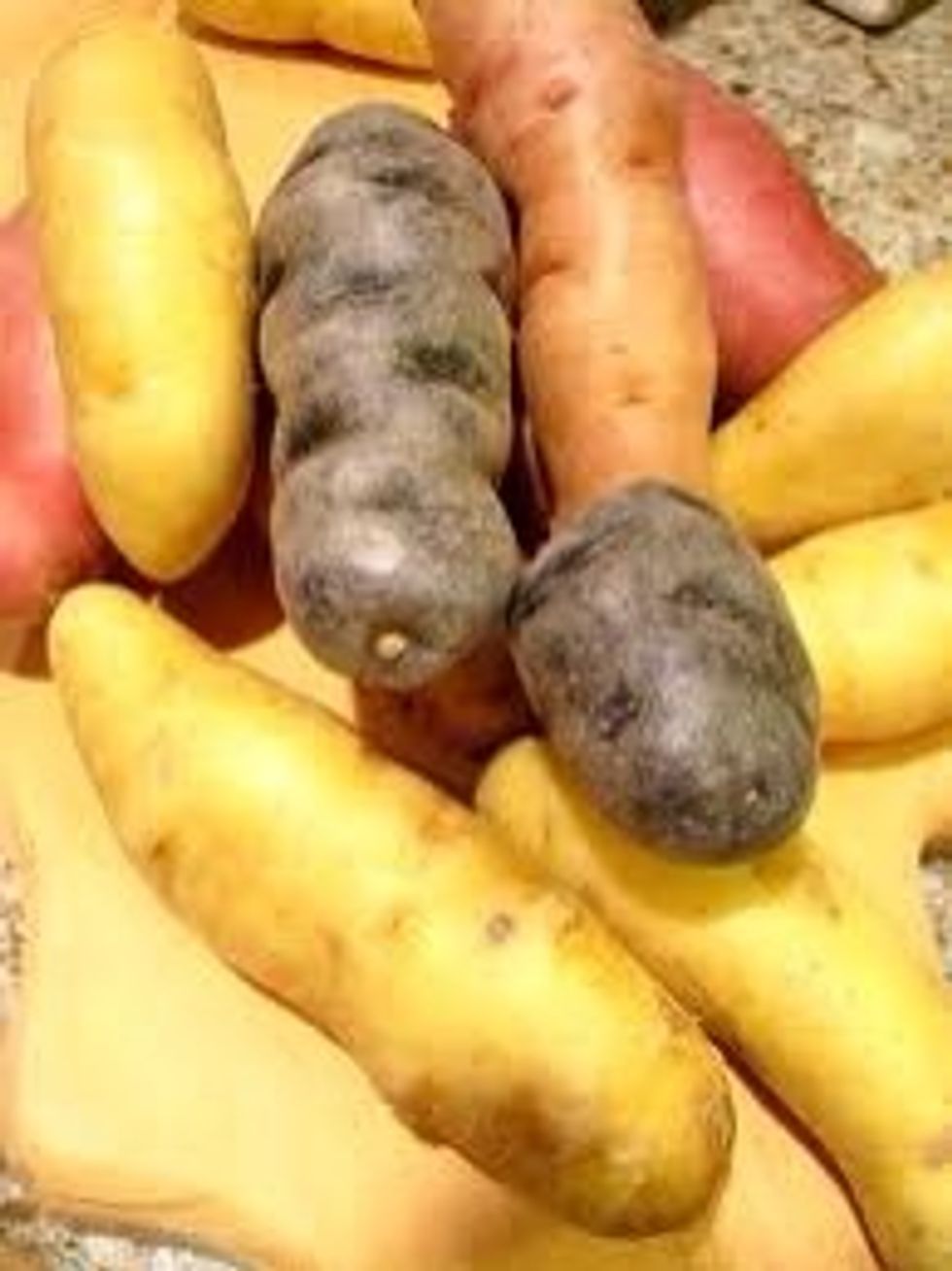 put potatoes in plastic bag. Put a couple of glugs of oil in. Add salt and pepper chopped rosemary and crushed garlic.Shake them in the bag, then place on a baking sheet.put in oven at 350 degrees.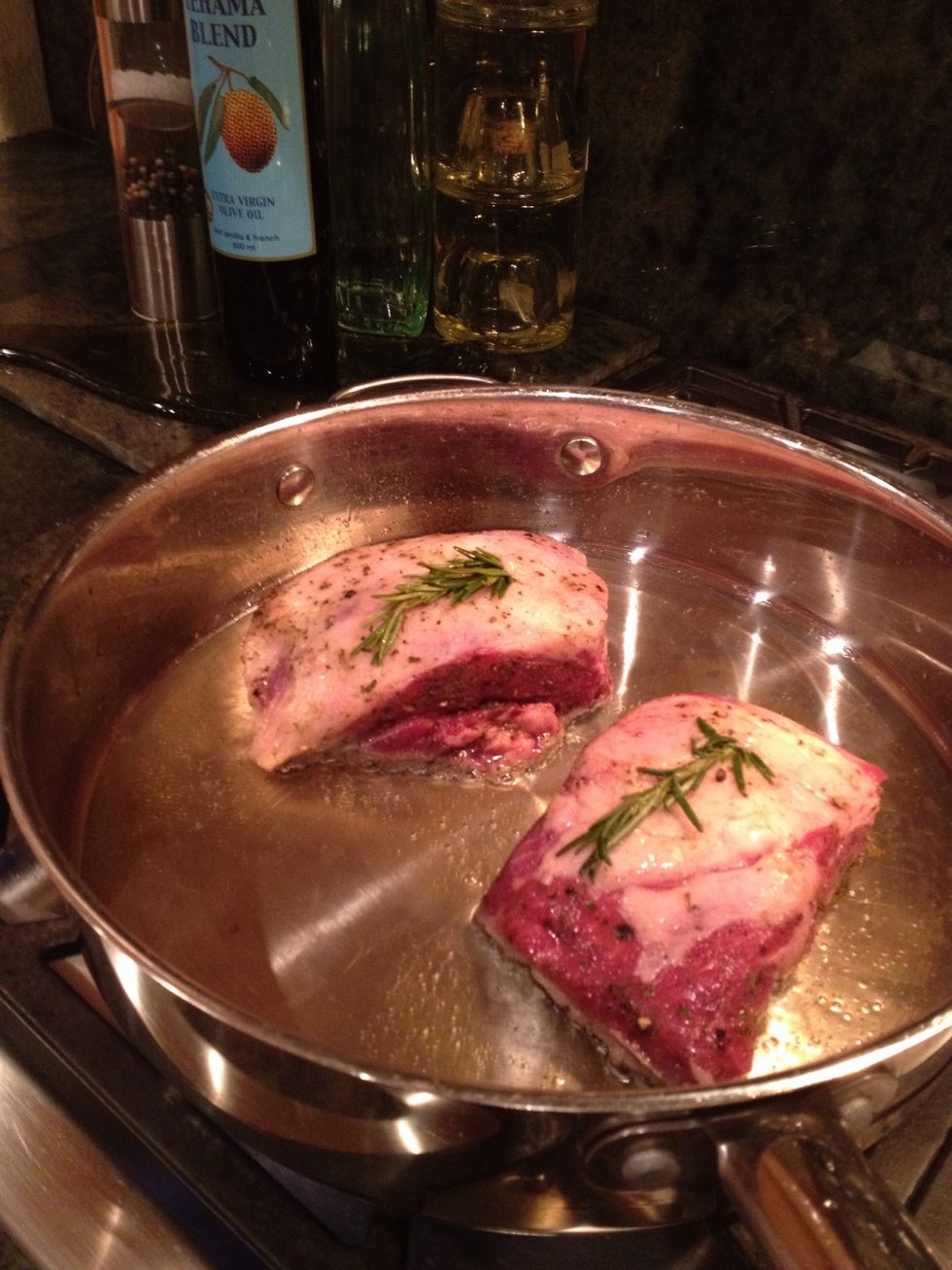 Brown both sides whith a little bit of olive oil for 🕑2 mins each.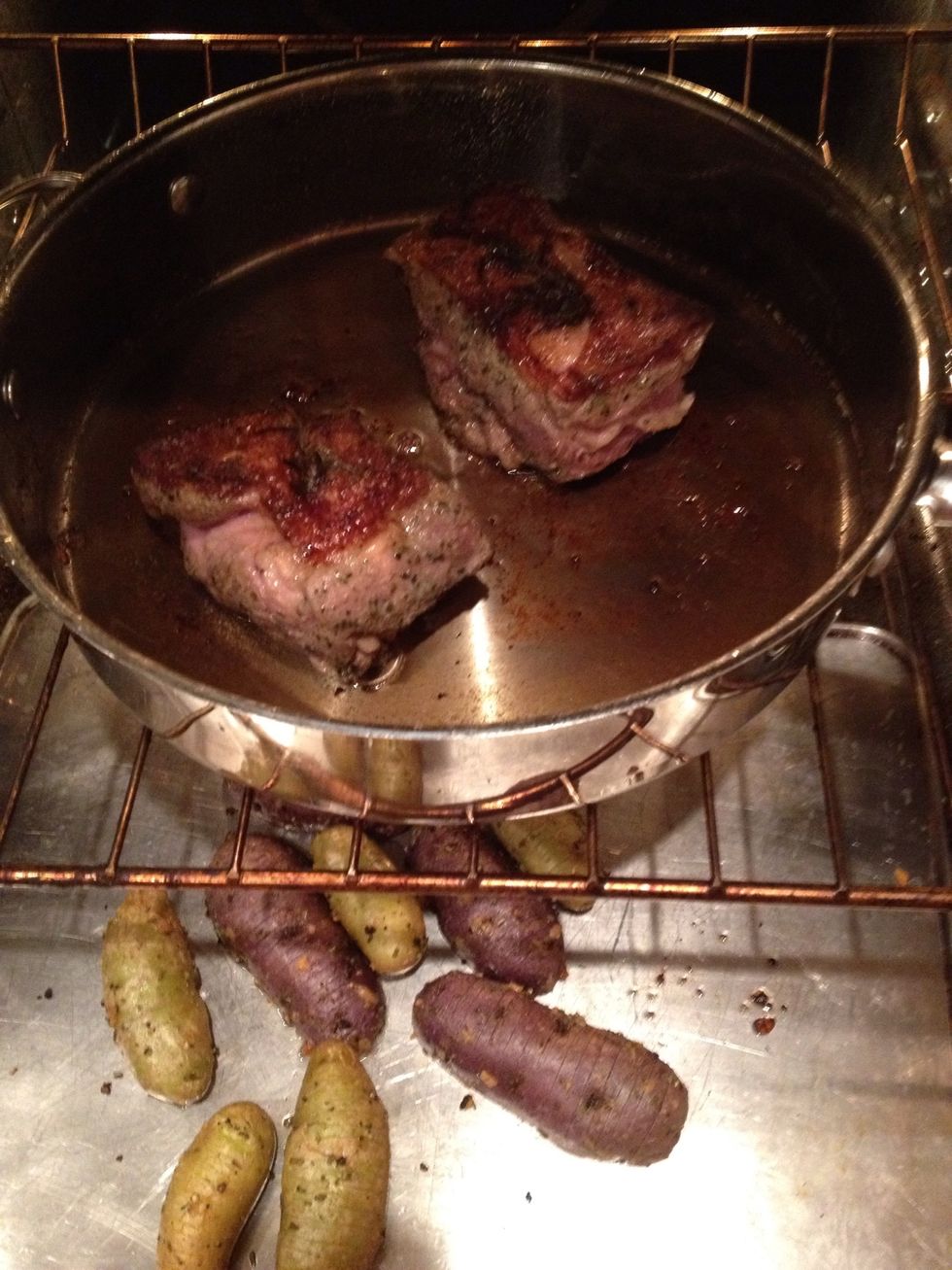 Put in oven for about 🕔5 mins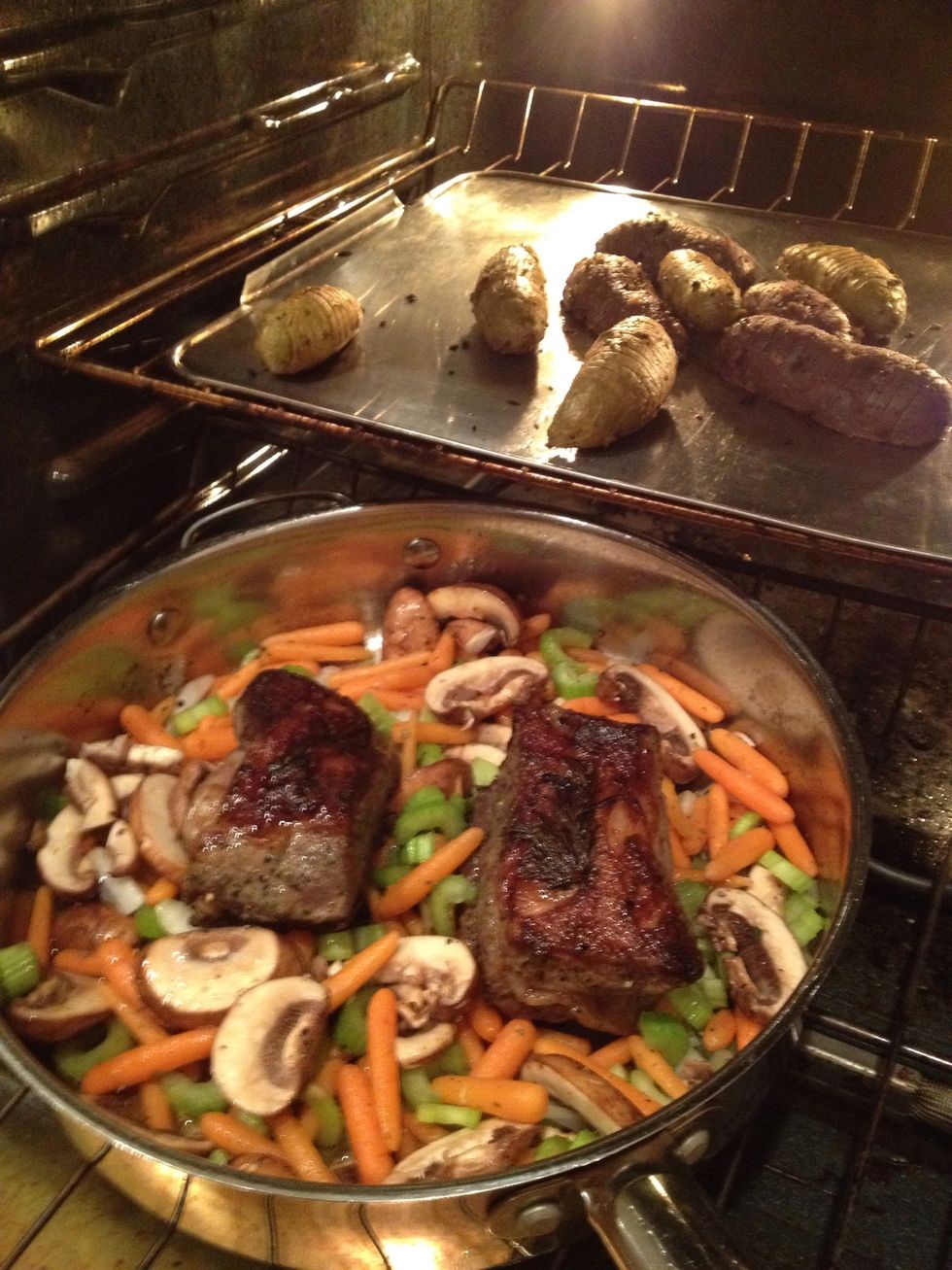 Add vegetables 🍆🍅🍃and move pan to lower tray. Cook about another 🕔5-8mins. For Med-Rare 145• Med 160• Well done 170•.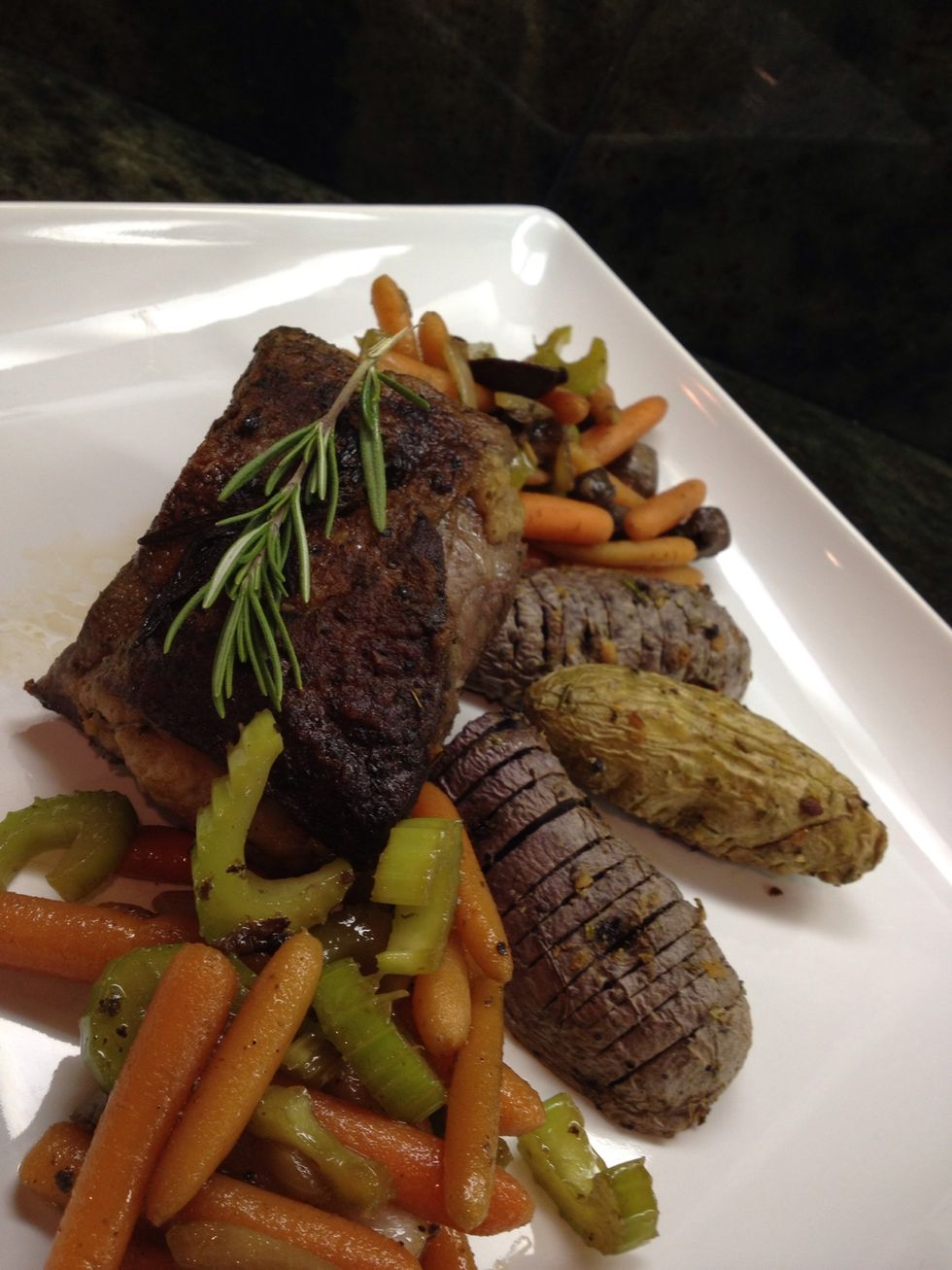 Plated..... Time to eat!👍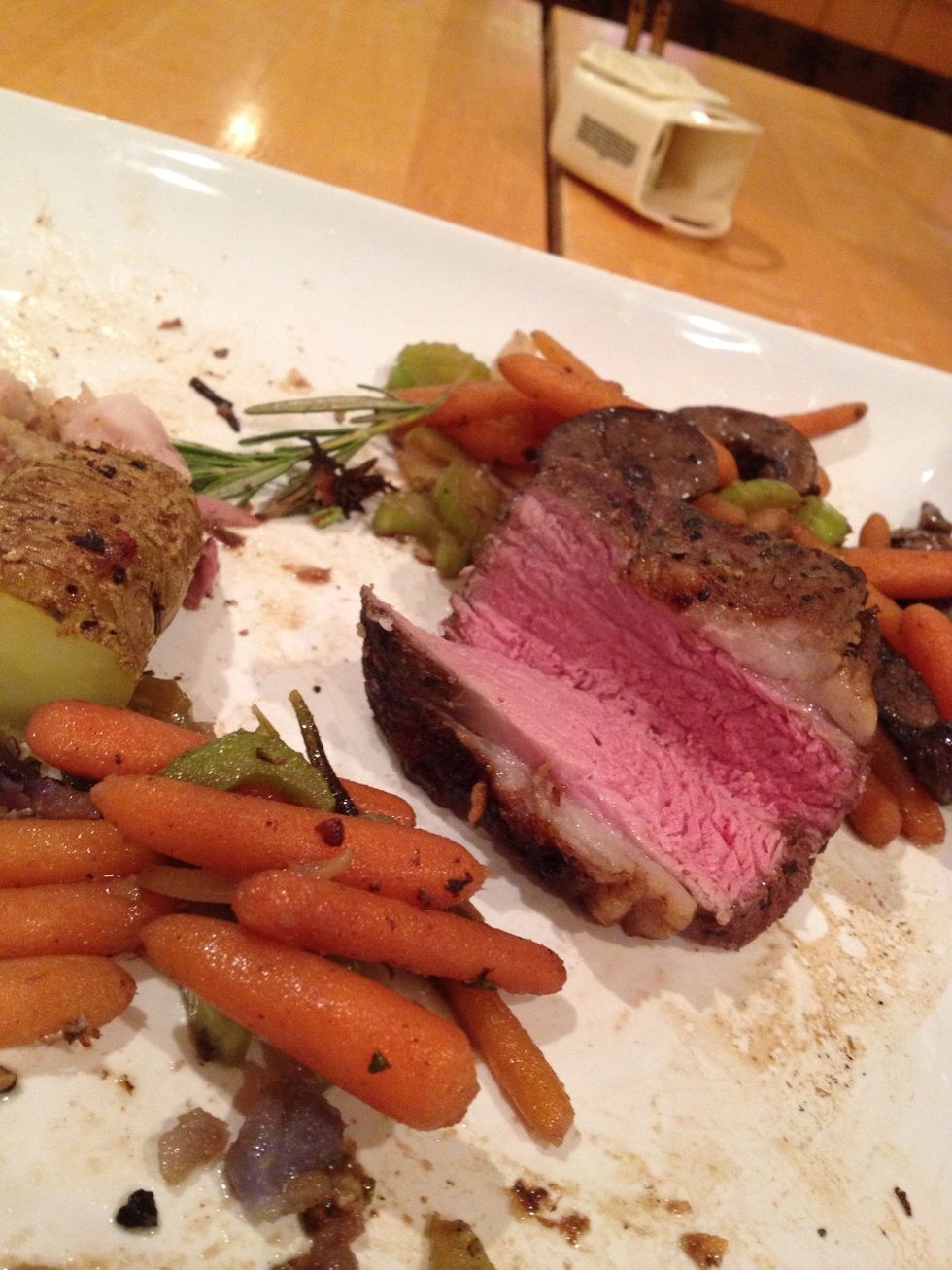 Meat is Perfectly cooked!
Lamb
Rosemary
A glass of wine while you cook
Onions
Baby carrots
Celery
Portobello mushrooms
Purple and baby Russette potatoes
Garlic