How to make sushi bake
Simple, fast, and easy way to make a simple sushi dish. Great for a home meal or potluck parties!
7056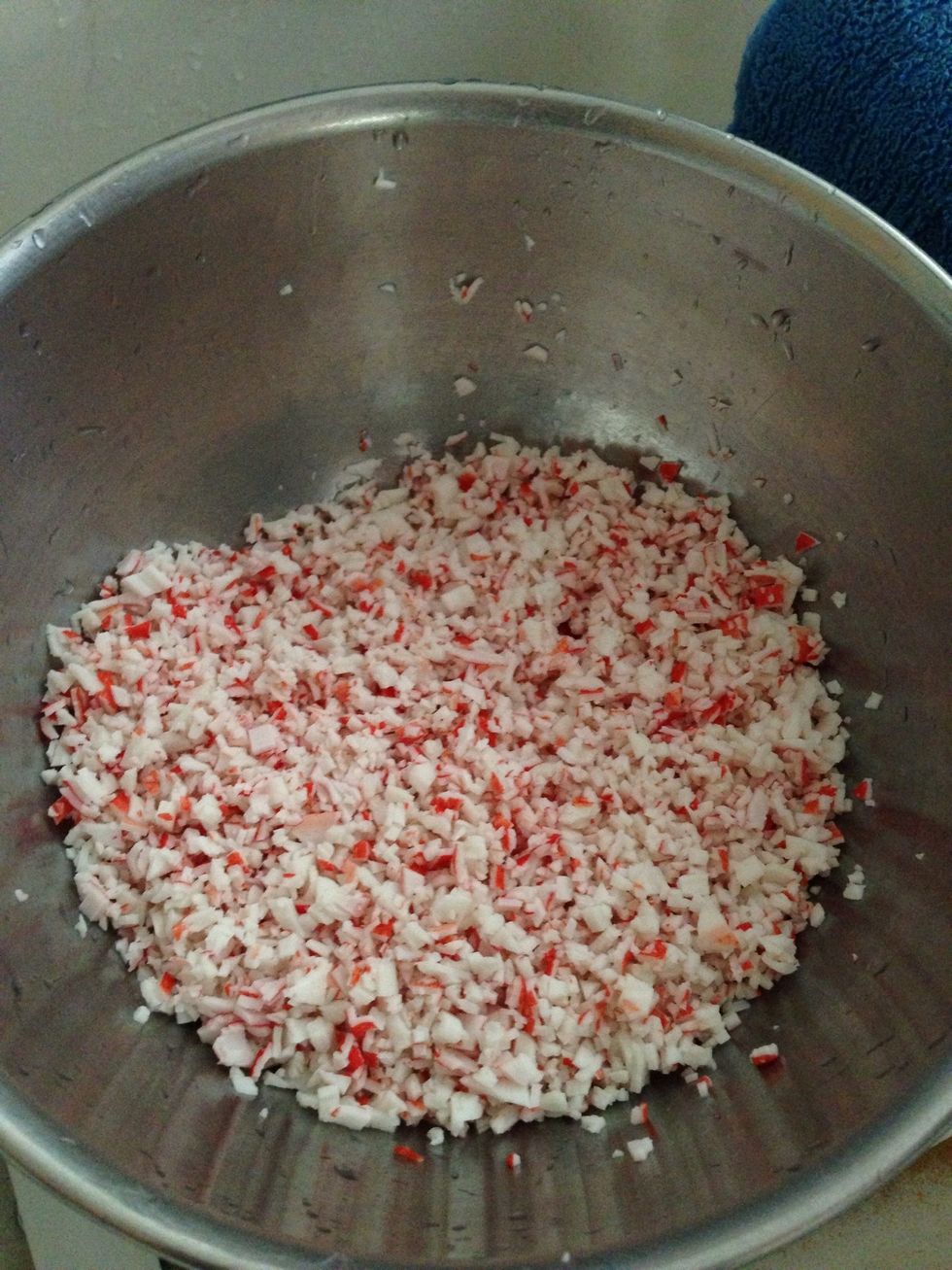 Finely chop up 1 lb. of crab meat. This is imitation crab.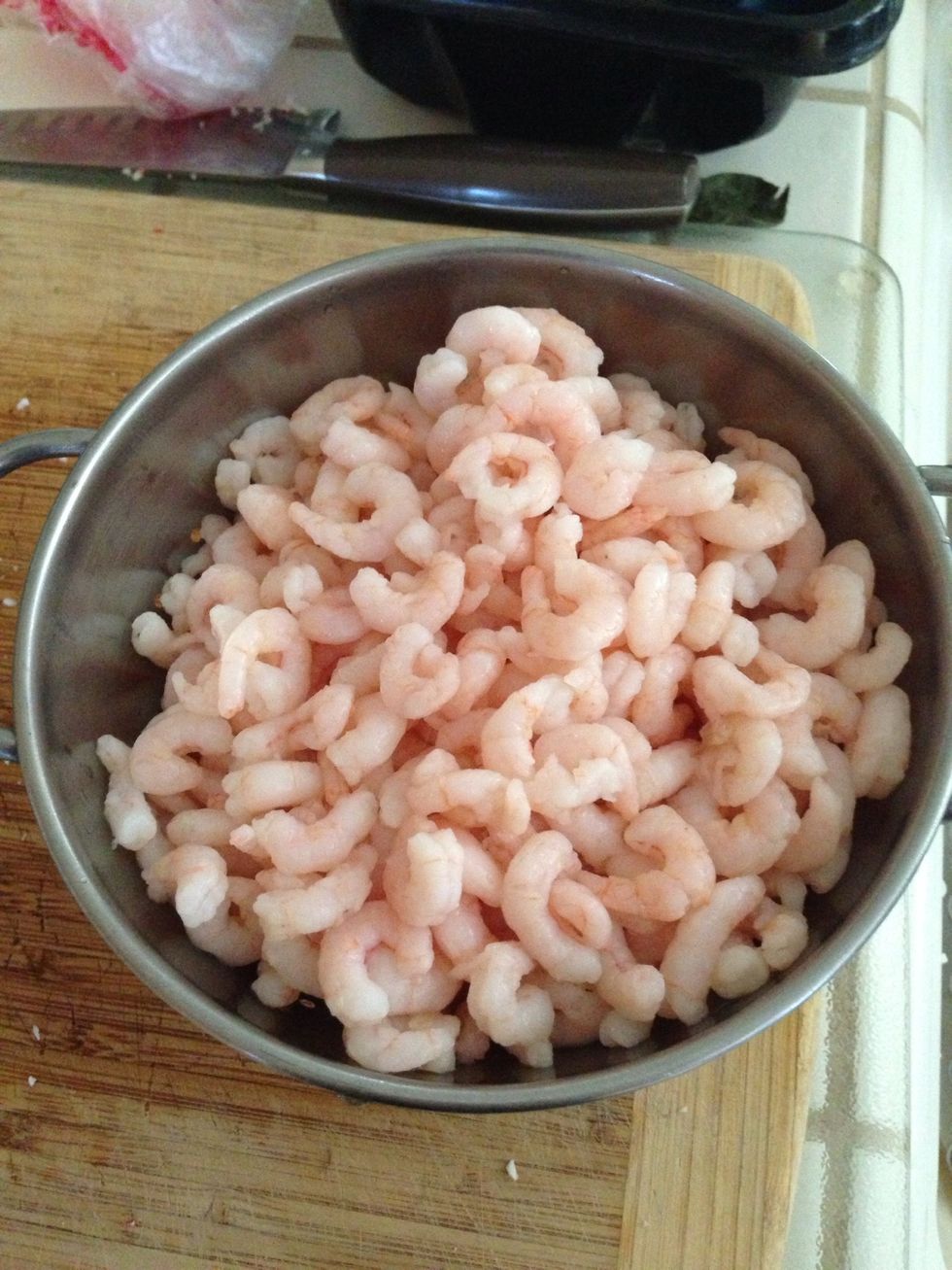 Rinse 1 lb. of shrimp and let it drain
Add about half a cup of mayo and half a cup of sour cream and mix it in with the crab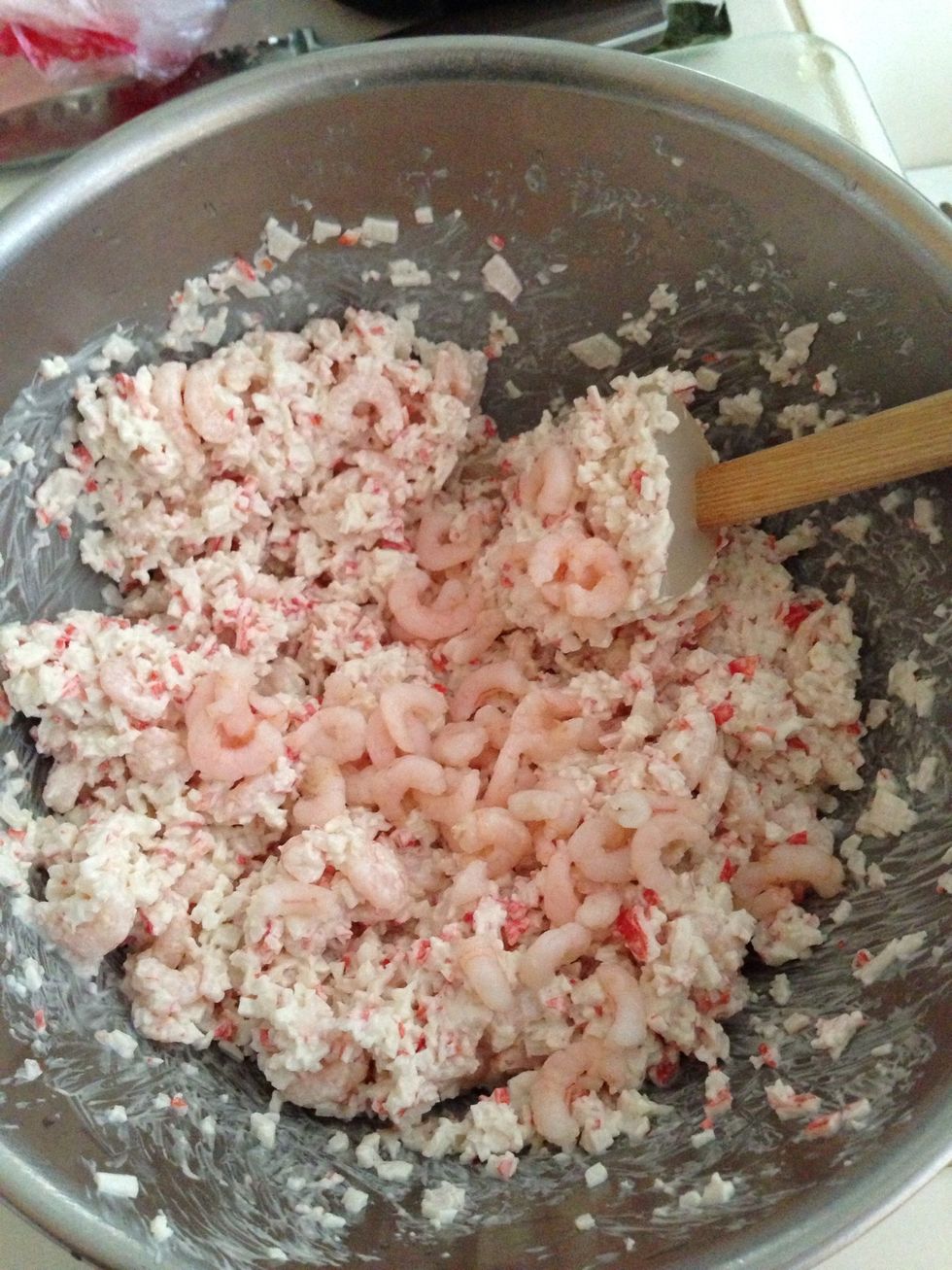 Add in 2/3 of the shrimp you have and mix it in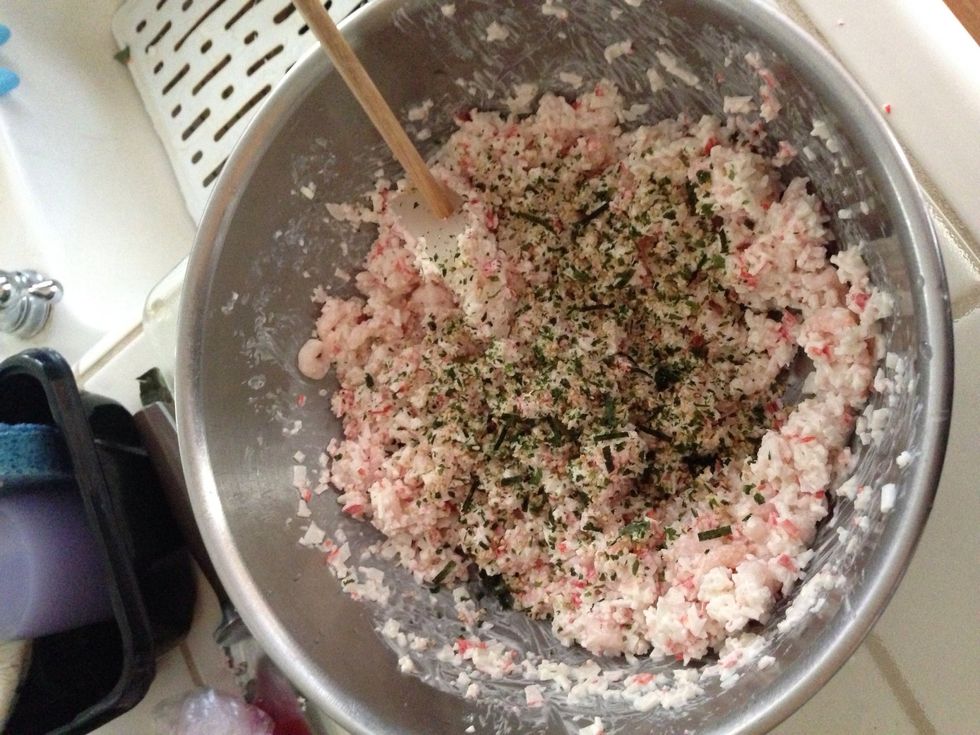 Add a little bit of the rice seasoning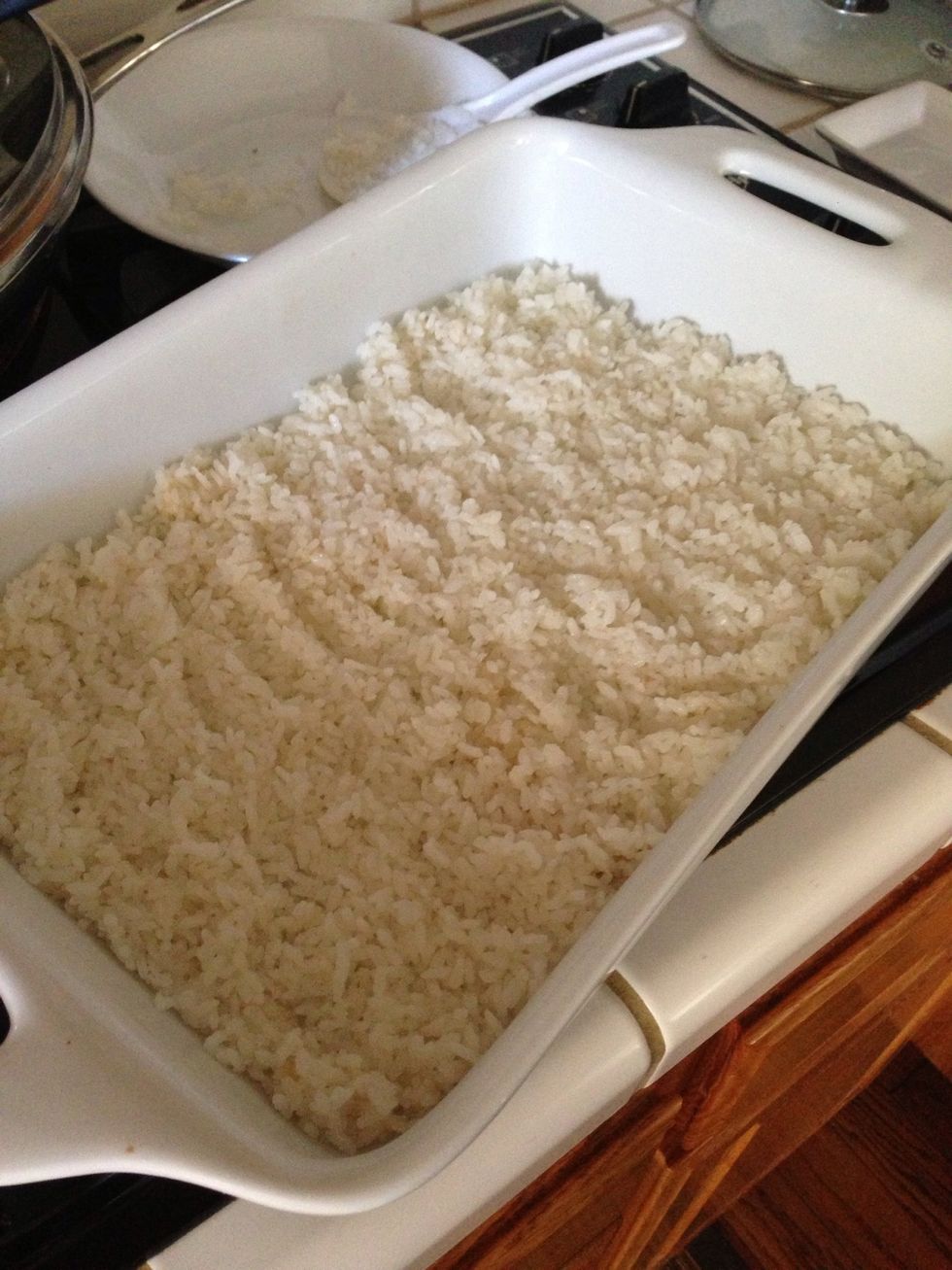 Cook 2 cups of rice and spread it out evenly on a baking tray. ** you don't want to use too much rice because it will overpower the crab meat mix. My tray is really big so the rice is spread out thin*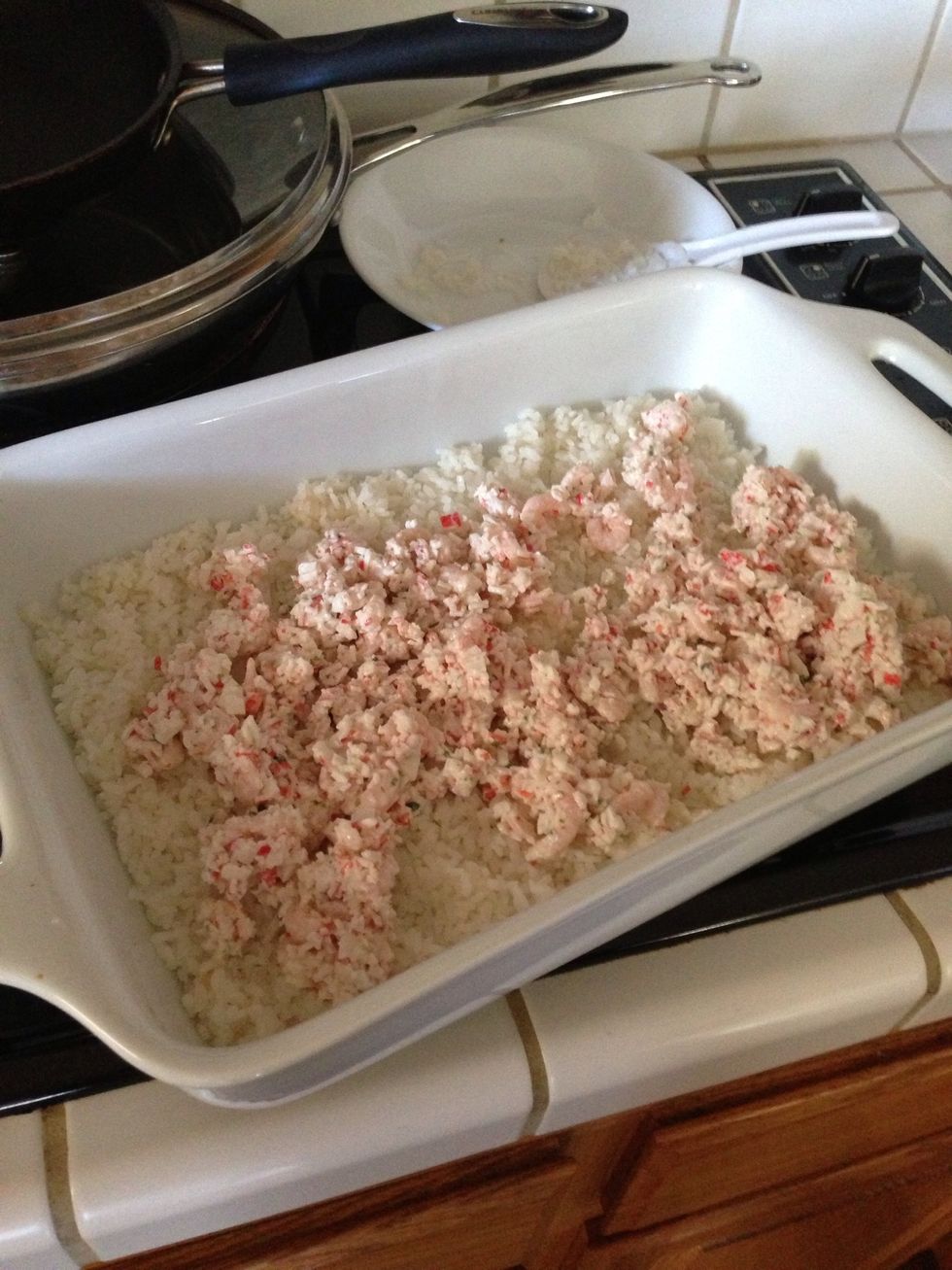 Add the crab meat mix and spread evenly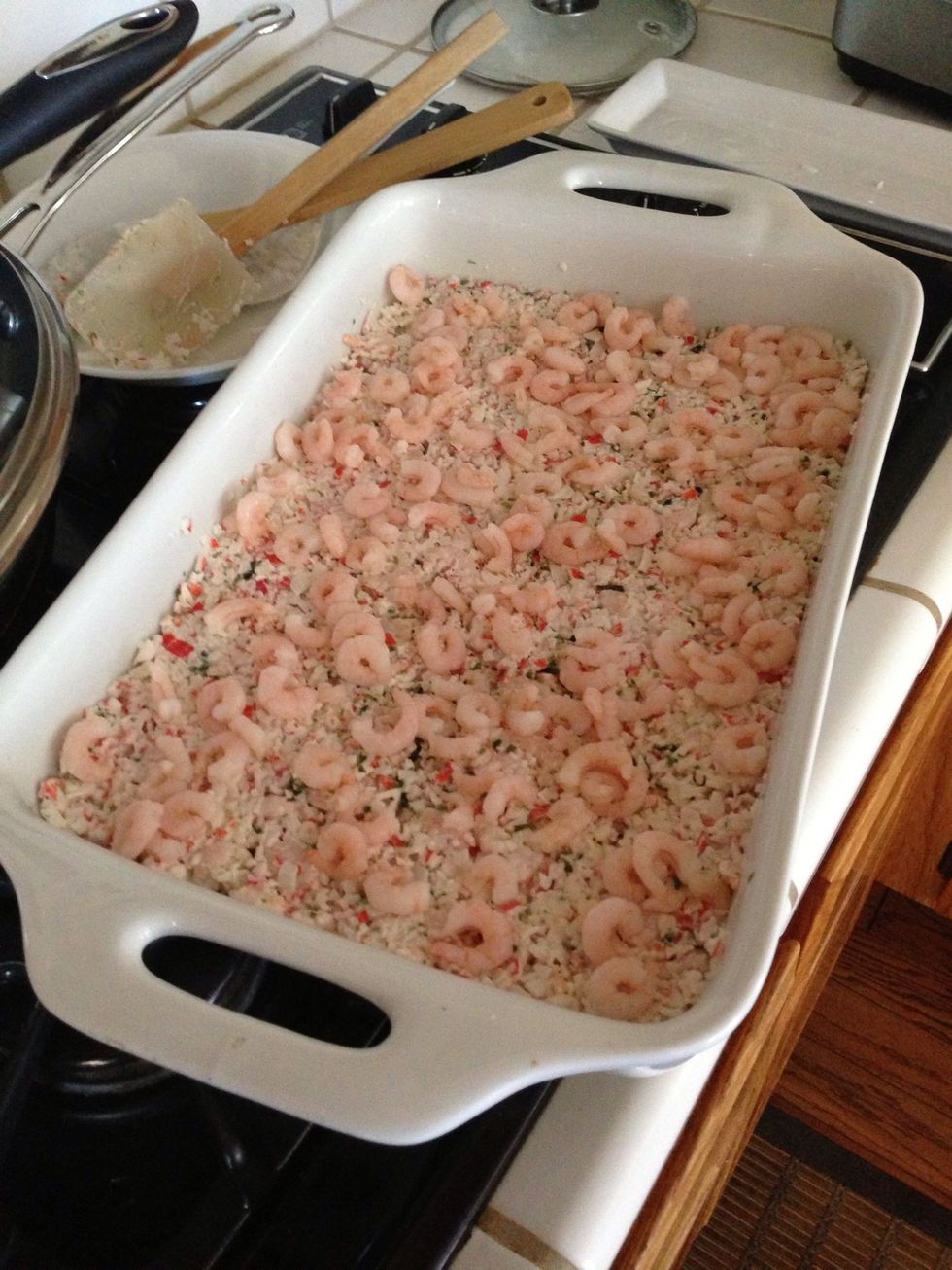 Add the rest of your shrimp!
Top it off with more rice seasoning
Ready to bake!
Baked mine at 375 degrees for about 20 minutes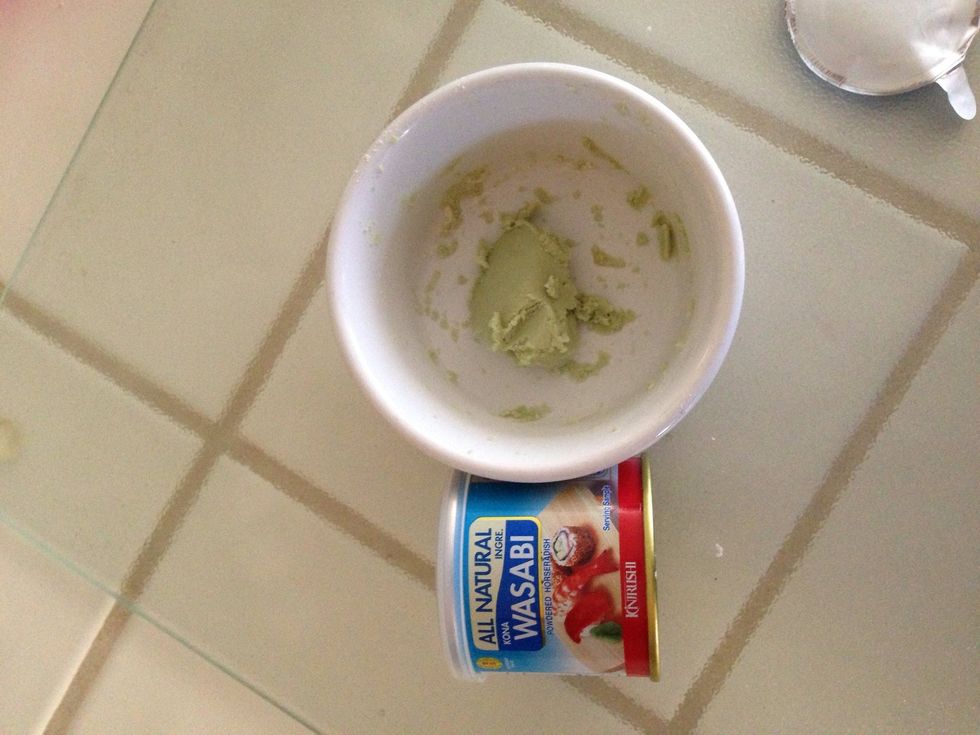 Like wasabi? Optional. Can find this at almost any Asian market or find an "Asian" isle at your local grocery store..
Siracha is optional as well, but I recommend a little soy sauce!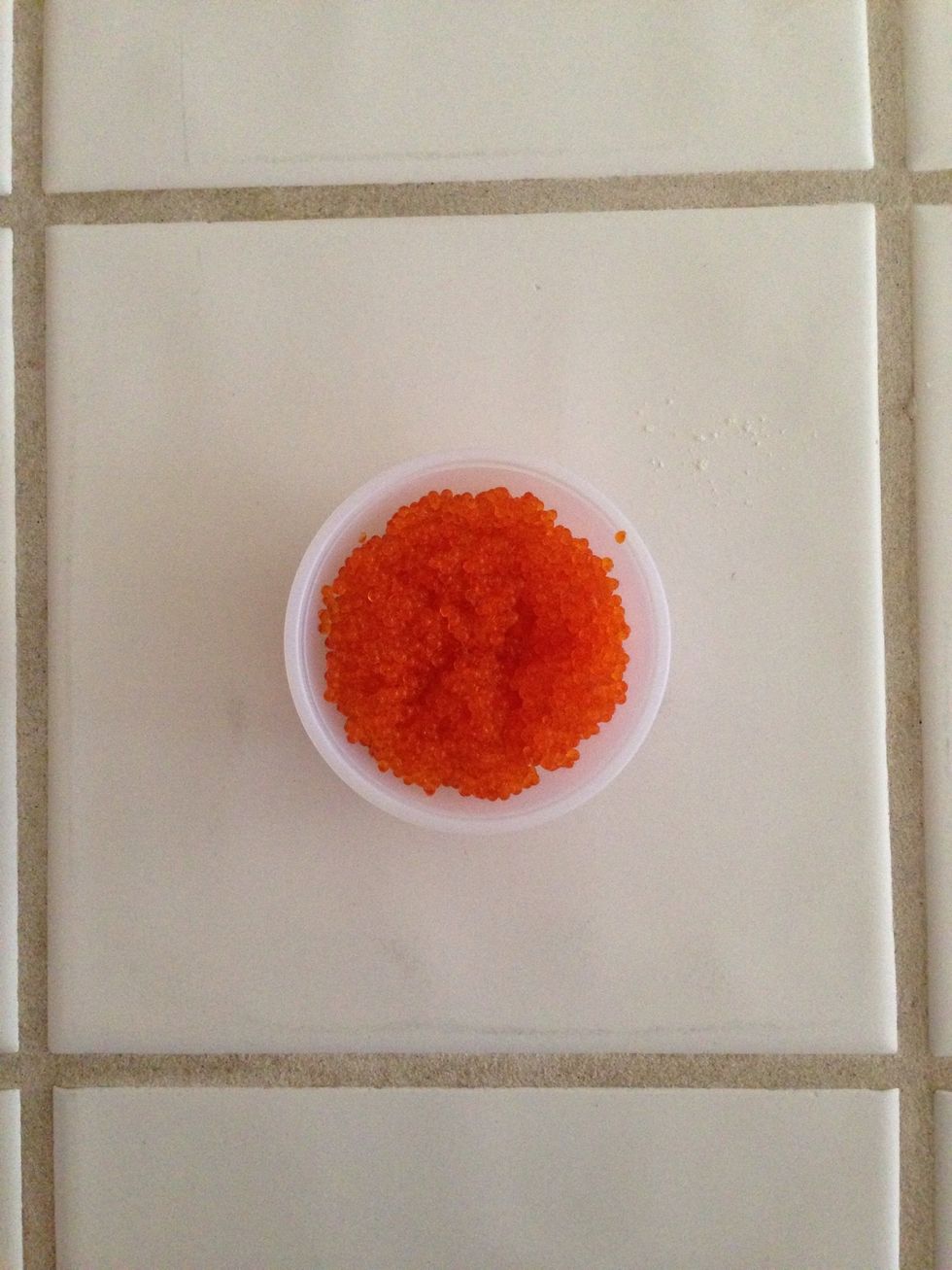 Tobiko to top off your sushi bake. You can find this a some Asian markets or just go to a sushi restaurant nearby and buy a side of it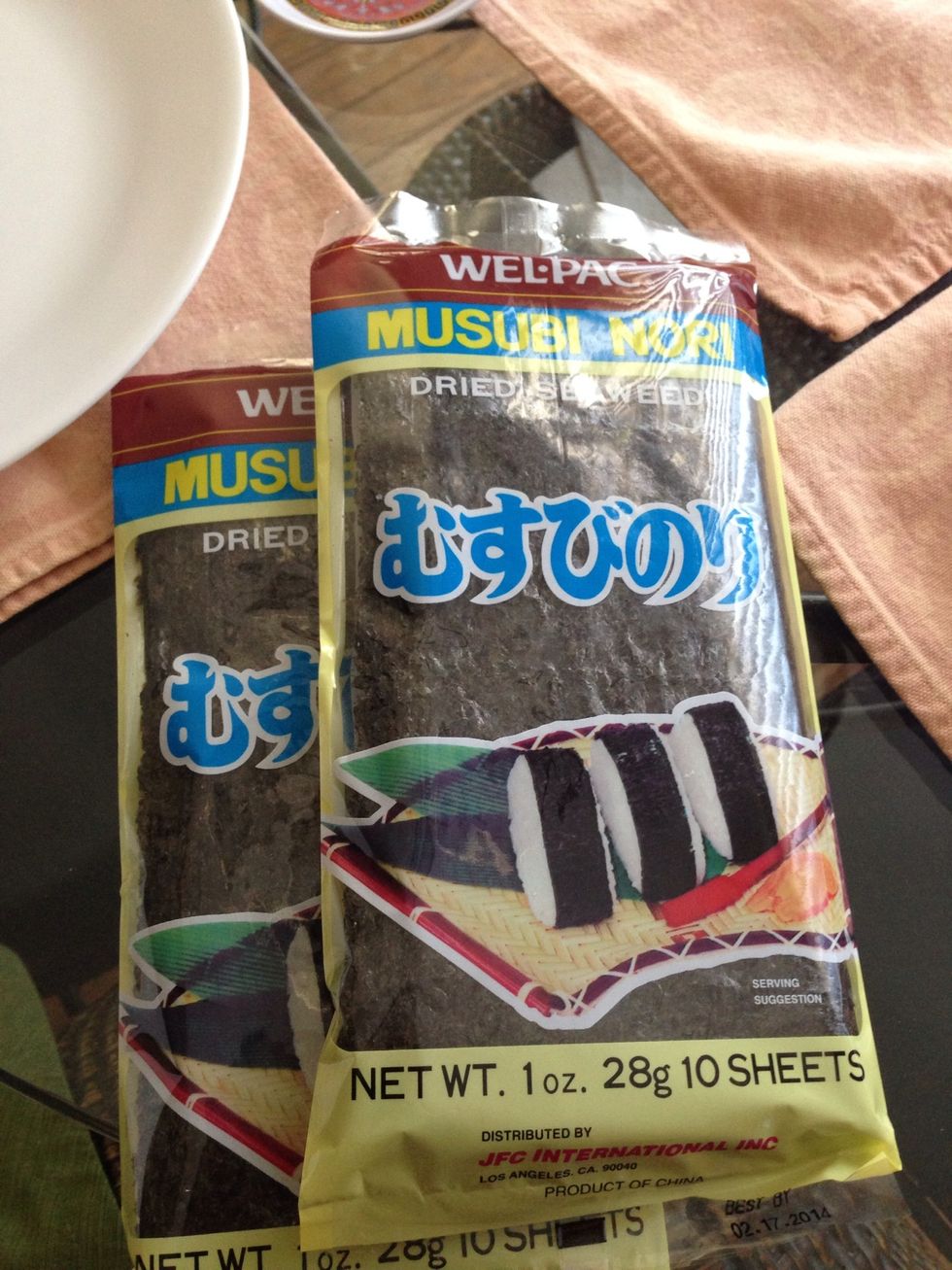 Don't forget your seaweed to wrap it up!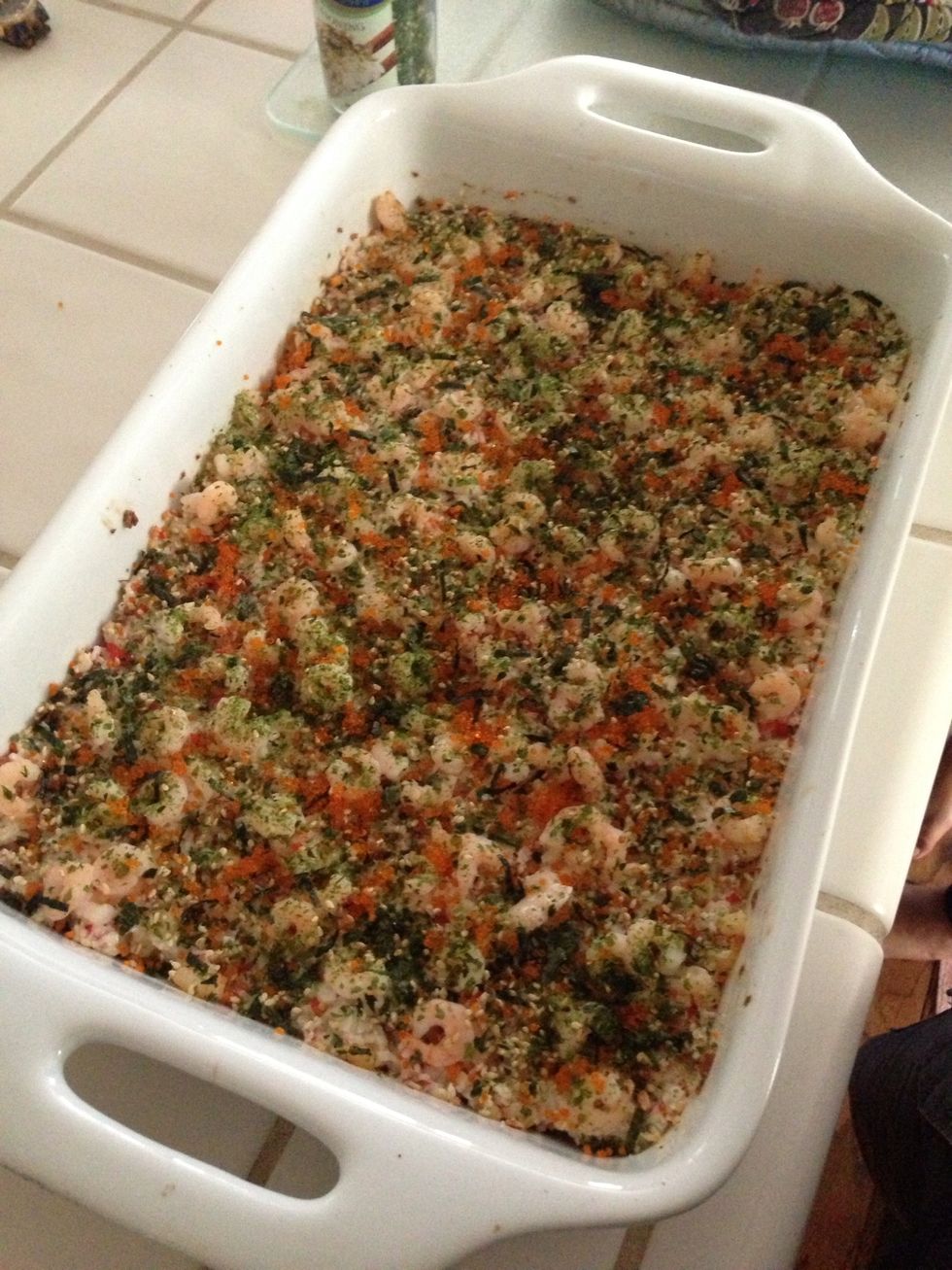 Take a big spoonful of your sushi bake, put it on a sheet of seaweed, and enjoy! 🍣🍙🍘🍚 Also great for bringing to parties!
1.0lb Crab
1.0lb Mini shrimp
Mayo
Sour cream
2.0c Rice
Rice seasoning
Soy sauce
Tobiko
Seaweed
Wasabi (optional)
Siracha (optional)